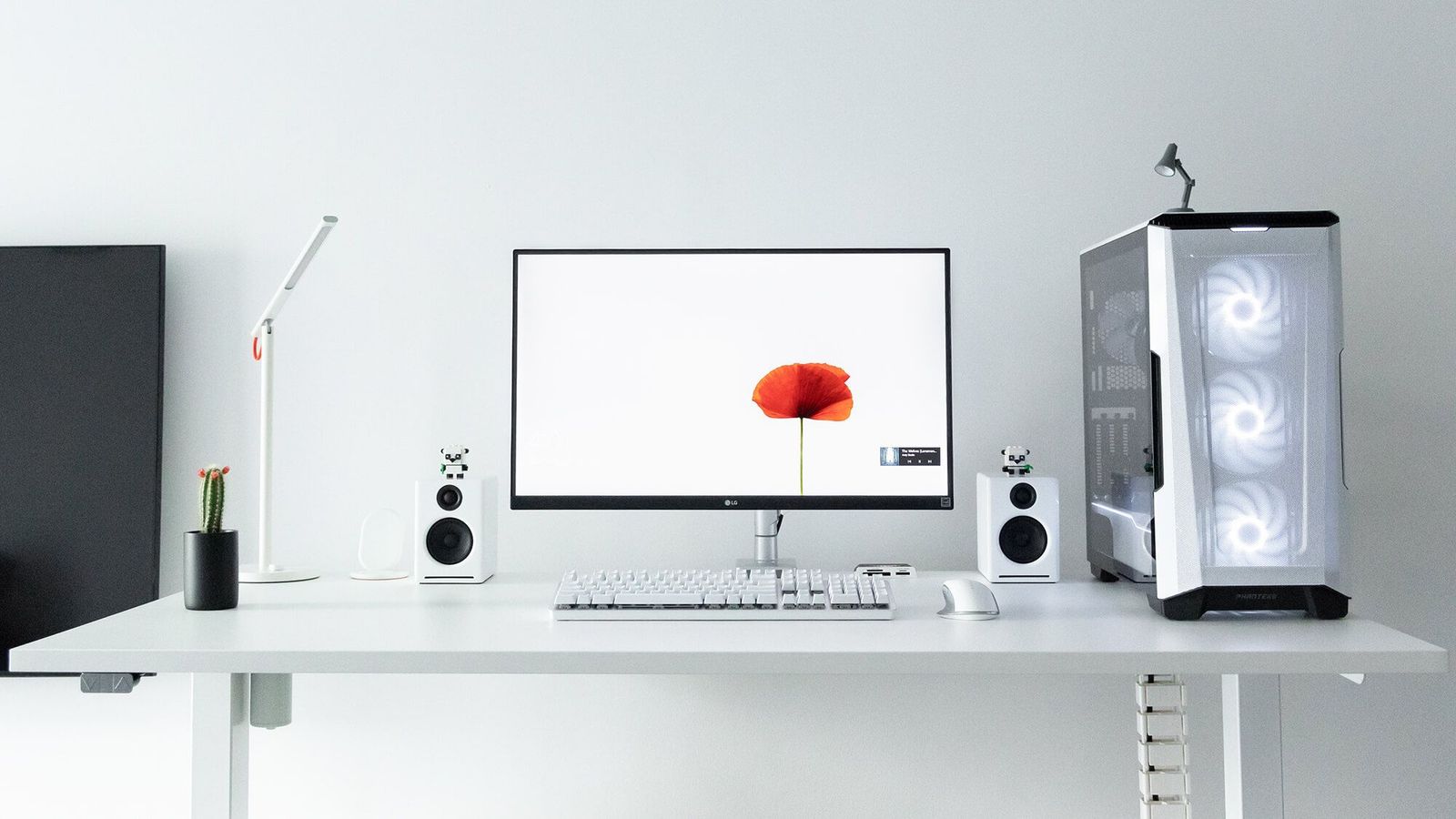 42 Best Desk Setup Ideas for Your Home Office in 2023
A well-built desk setup isn't just about aesthetics. Here are 42 no-nonsense desk setup ideas and proven tips to supercharge your home office and turn it into a productivity power tool.
Join 1700+ Curious Readers.
Every Sunday evening, get an *in-depth* workspace tour from a random corner of the world.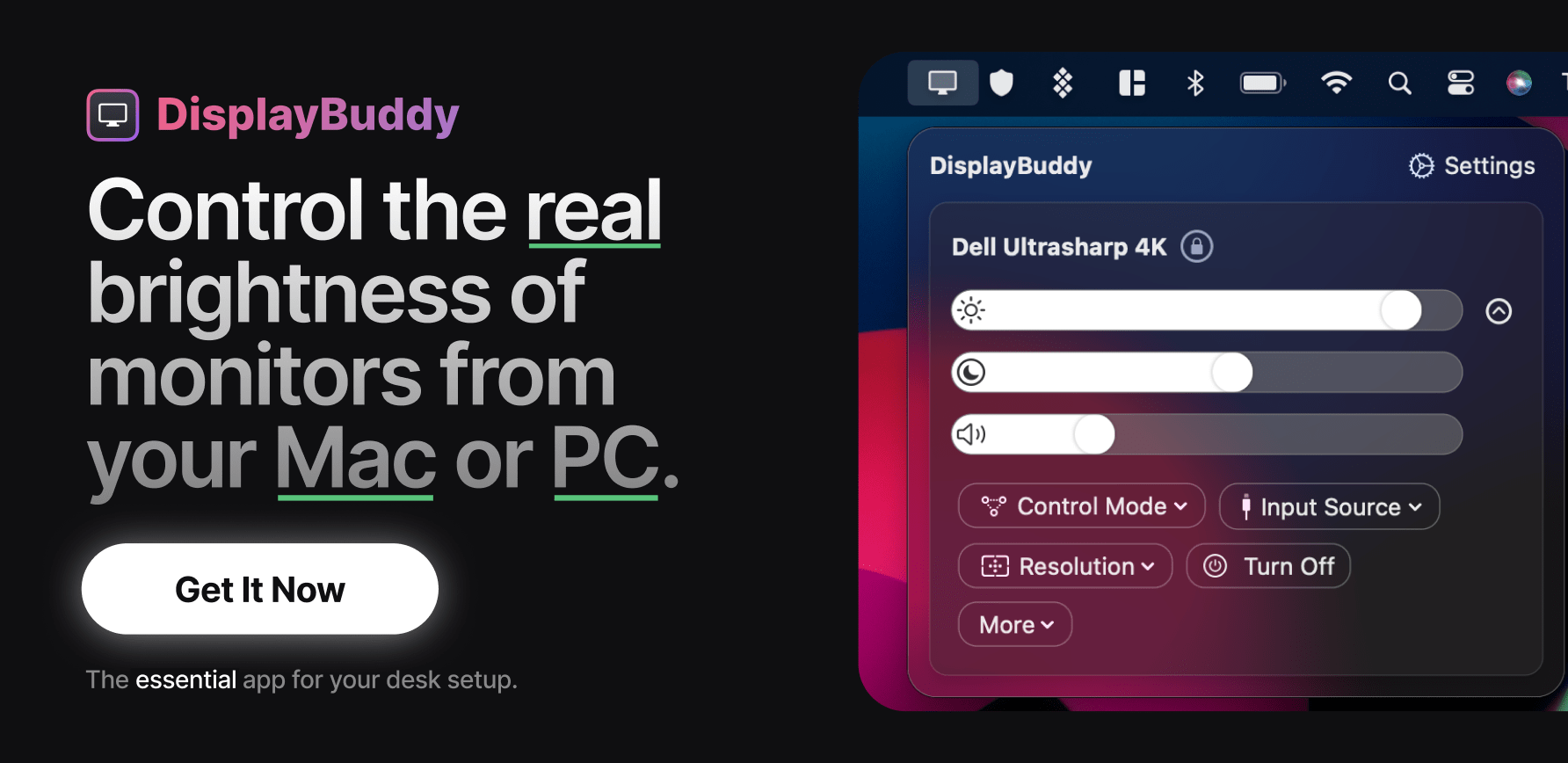 A well-built desk setup isn't just about aesthetics; it's a productivity power tool.
We've compiled a robust list of 42 practical desk setup ideas — all backed by real creative professionals.
These creators have generously shared their personal workspace strategies, insights, and recommendations in the interviews and home office tours we've featured right here on Maker Stations.
In this article, you'll uncover authentic desk setups and actionable tips from fellow makers who are navigating the WFH lifestyle, just like you.
Real people, real workspaces.
So, let's skip the fluff and get straight to the goods.
Dive into these practical, tried-and-tested strategies to supercharge your home workspace.
Dream big, start small
Kickstart planning your home office with manageable tasks for noticeable benefits.
By breaking down the organising process into manageable steps, you can tackle one area at a time while keep seeing the big picture.
This approach helps to build momentum and prevents overwhelm.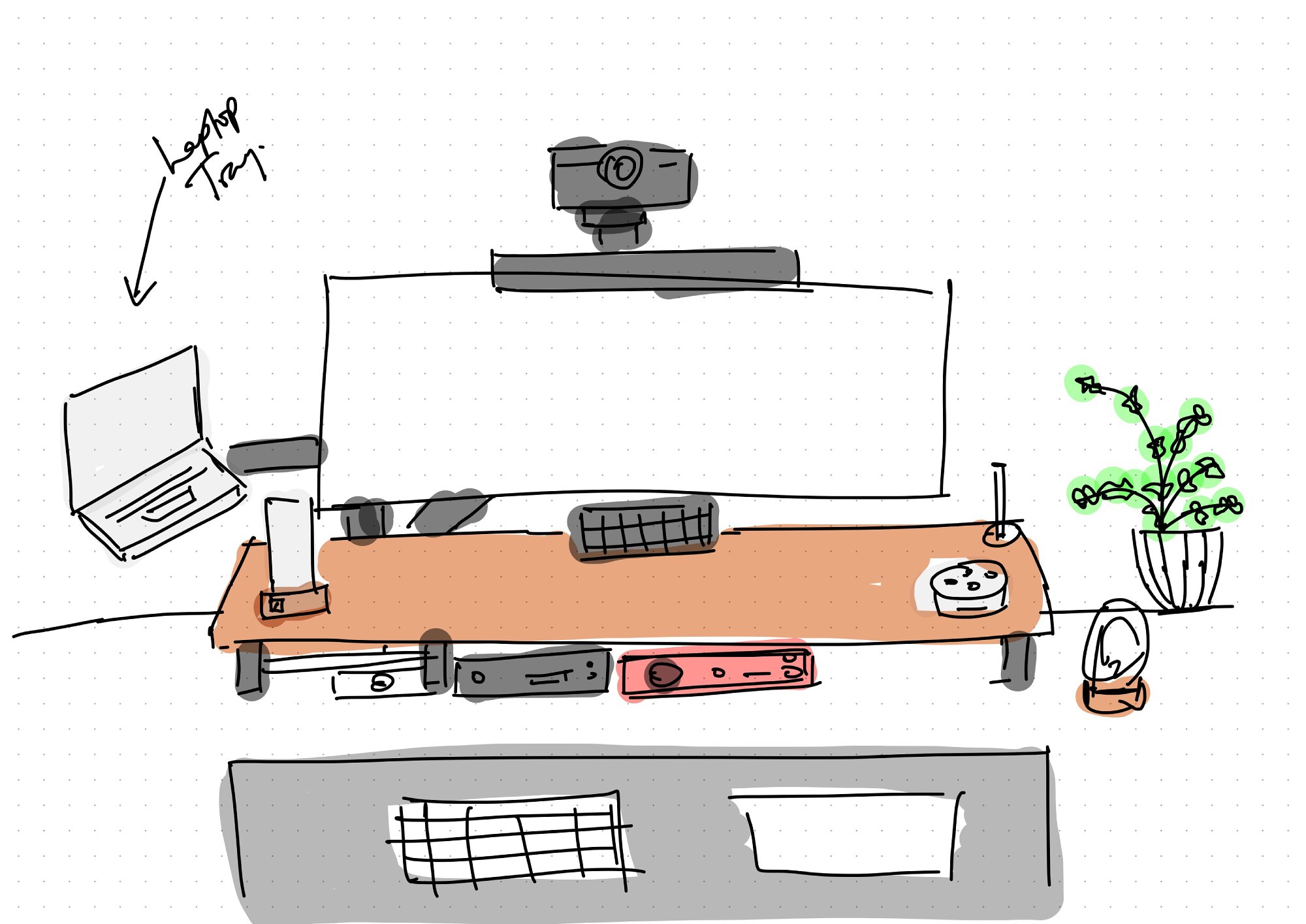 Another benefit is the ability to fine-tune your organisational systems.
Starting small allows you to experiment with different methods and determine what works best for you.
You can refine your storage solutions, test out different layouts, and adjust your desk setup based on your specific needs and preferences.
Utilise light for a brighter workspace
Making the most of natural light in your workspace isn't just energy-efficient. It's also a great way to uplift your mood and productivity.
Position your desk near a window if possible, and use light curtains or blinds to control the amount of sunshine and prevent glare on your screen.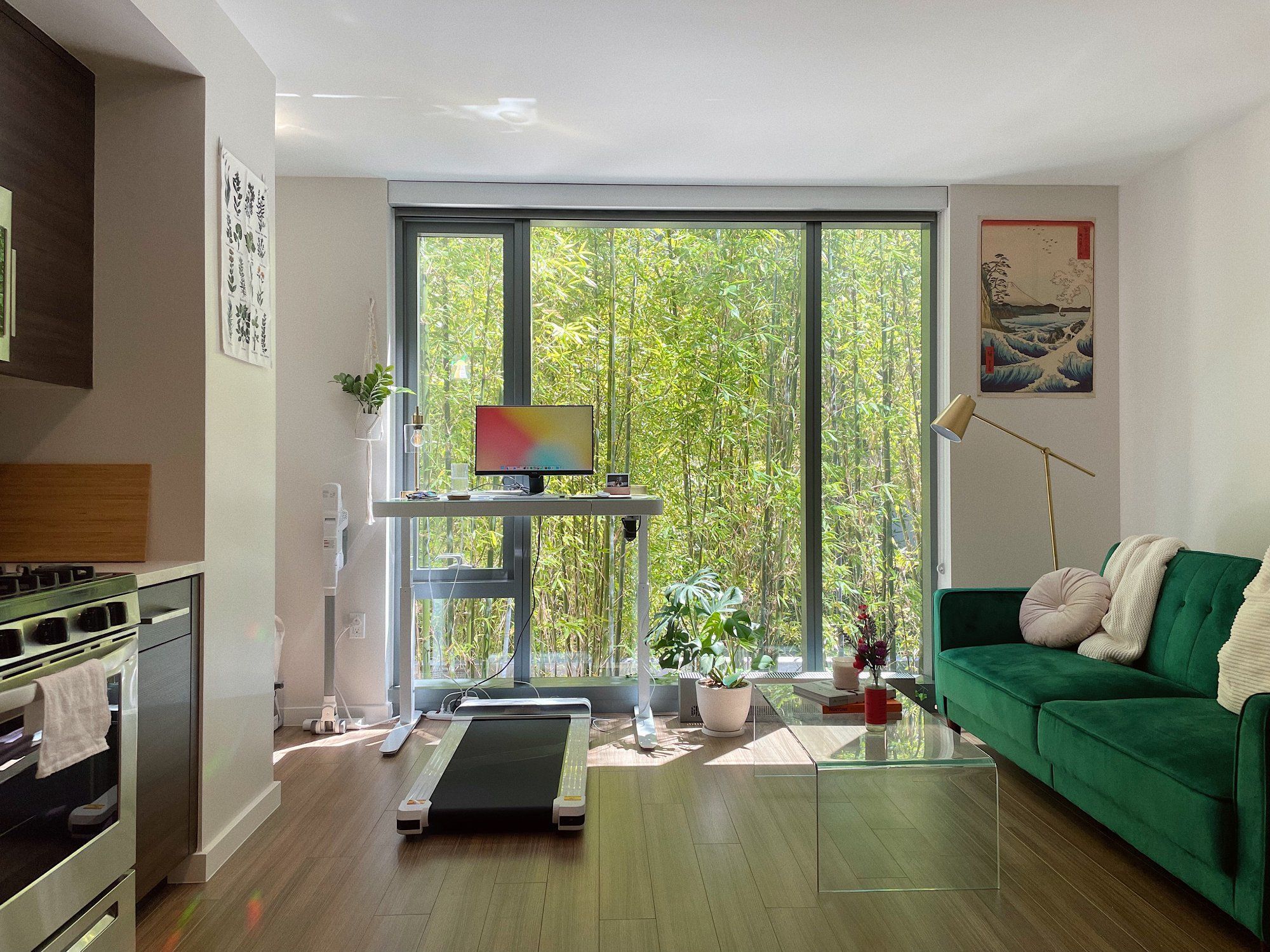 Arrange essentials within reach
A well-organised workspace streamlines your workflow and minimises unnecessary interruptions.
Keep frequently used items — like your mouse, keyboard, notepads, and pens — within arm's reach to avoid excessive stretching or constant getting up.
This setup, known as the "reach zone", can help you save time and maintain focus on your tasks.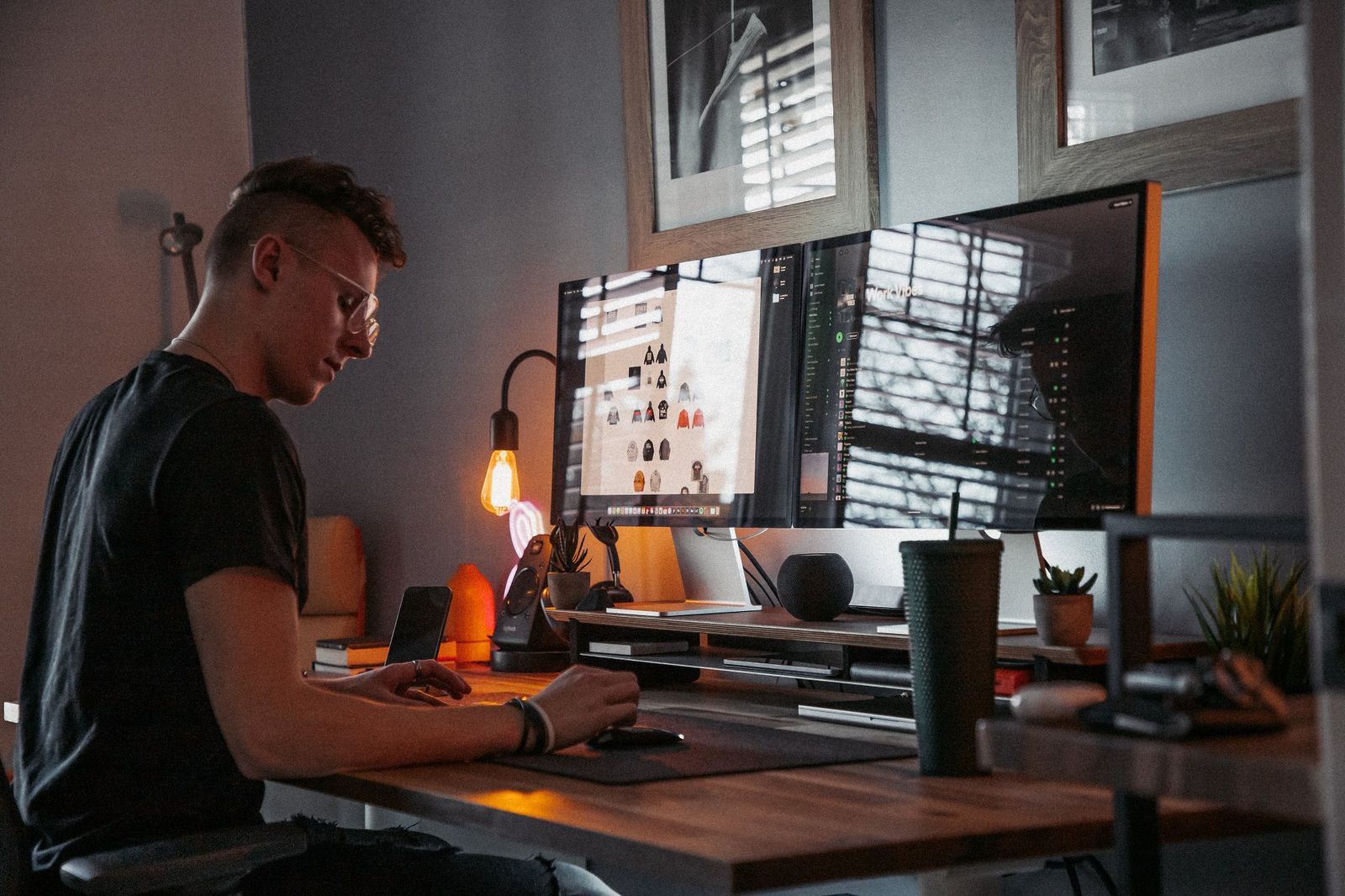 Embrace simplicity with a decluttered workspace
A clean and clutter-free desk leads to a clear mind.
Try to keep only the essentials on your desk, use desk organisers, and tuck away any unnecessary items.
Make it a habit to declutter your workspace at the end of each day — it's a simple action that can significantly improve your productivity and reduce stress.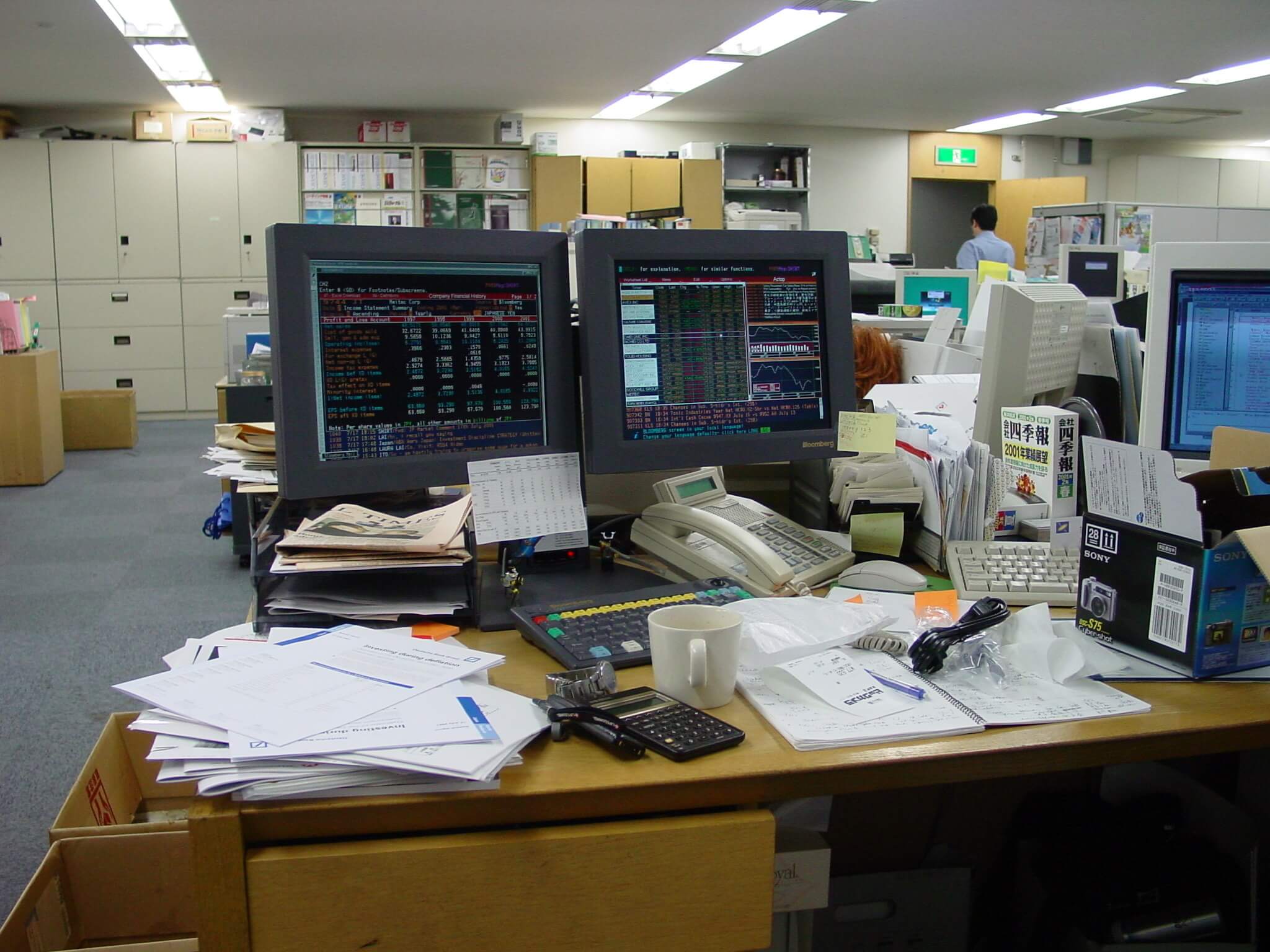 Maintain clear sight of your goals
Keeping your goals in view can serve as a powerful motivator throughout your workday.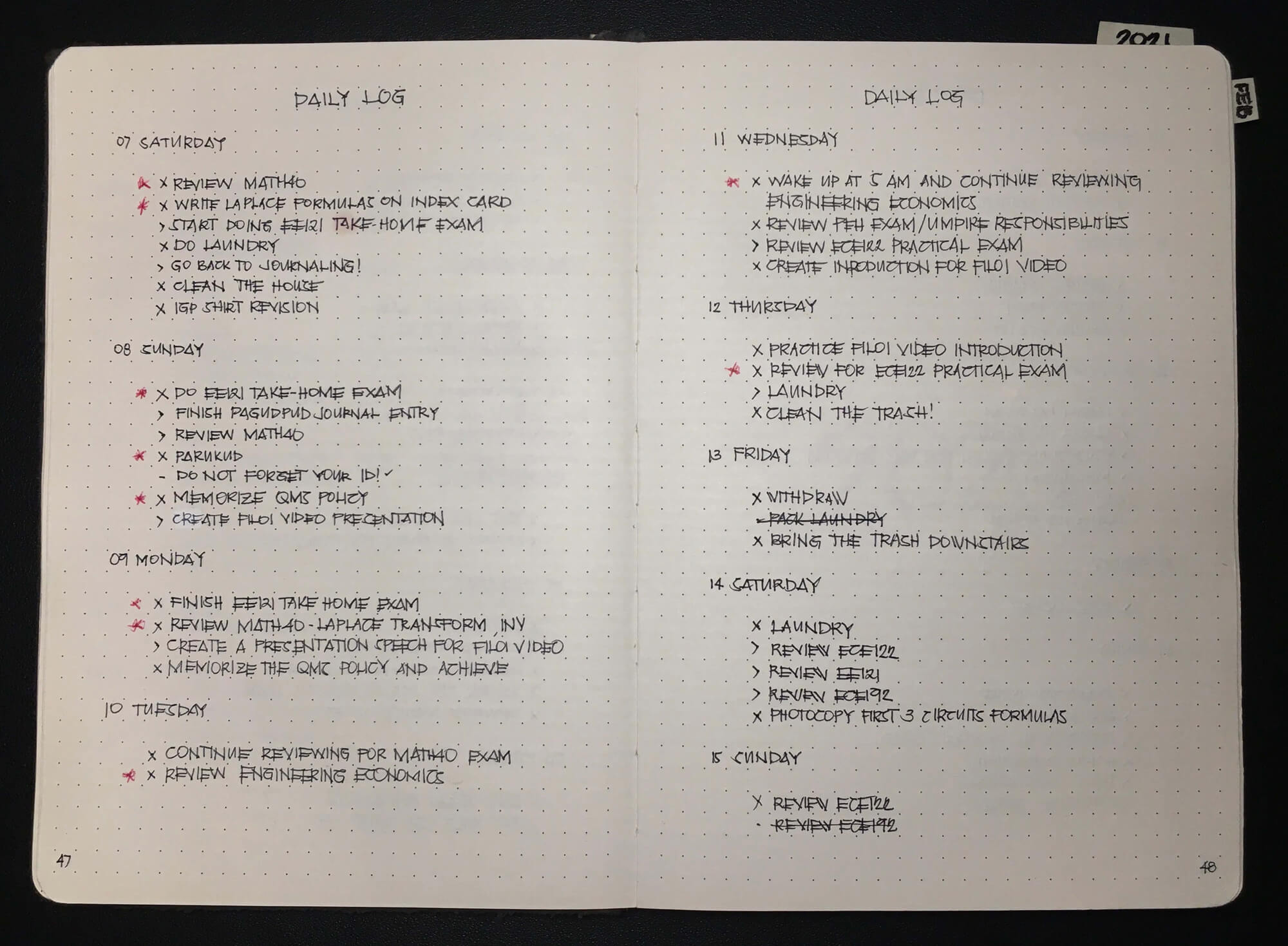 Consider using a bullet journal, to-do list, bulletin board, or a digital tool to track your objectives, key tasks, and deadlines visually.
This constant visual reminder can help you stay focused and productive.
Prioritise physical comfort with ergonomic elements
Feeling comfortable in front of the screen is essential for long-term productivity.
Investing in ergonomic office furniture and equipment, such as an adjustable chair, a keyboard tray, or a monitor stand, reduces the chances of suffering from conditions caused by poor posture, including chronic fatigue and headaches.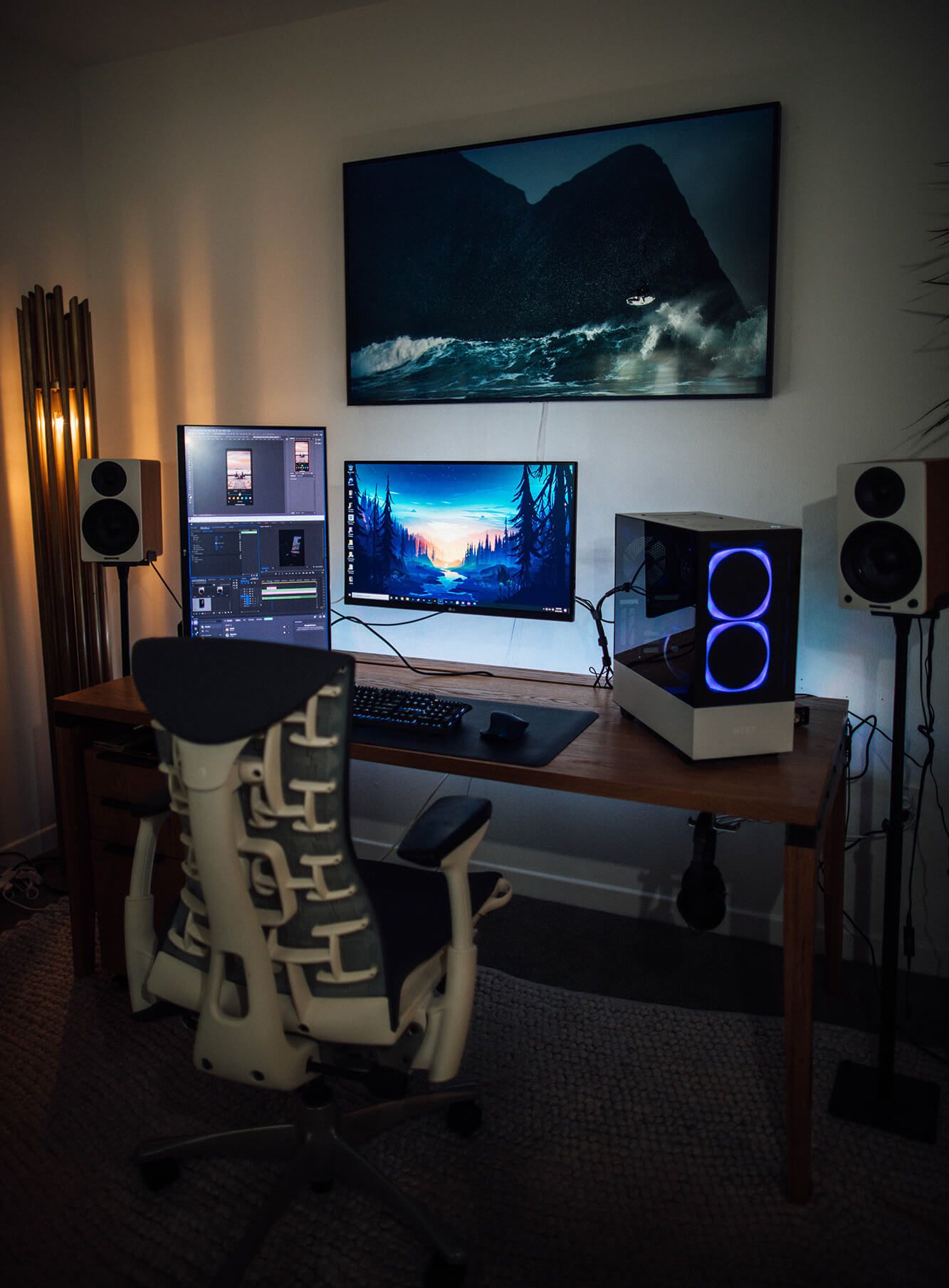 Expand your view with a panoramic setup
Choosing an ultrawide monitor for your workspace lets you see more content at once, whether it's spreadsheet columns, lines of code, or gaming scenes.
As a practical and functional upgrade, an unltrawide monitor can make your daily tasks or gaming sessions more efficient and immersive.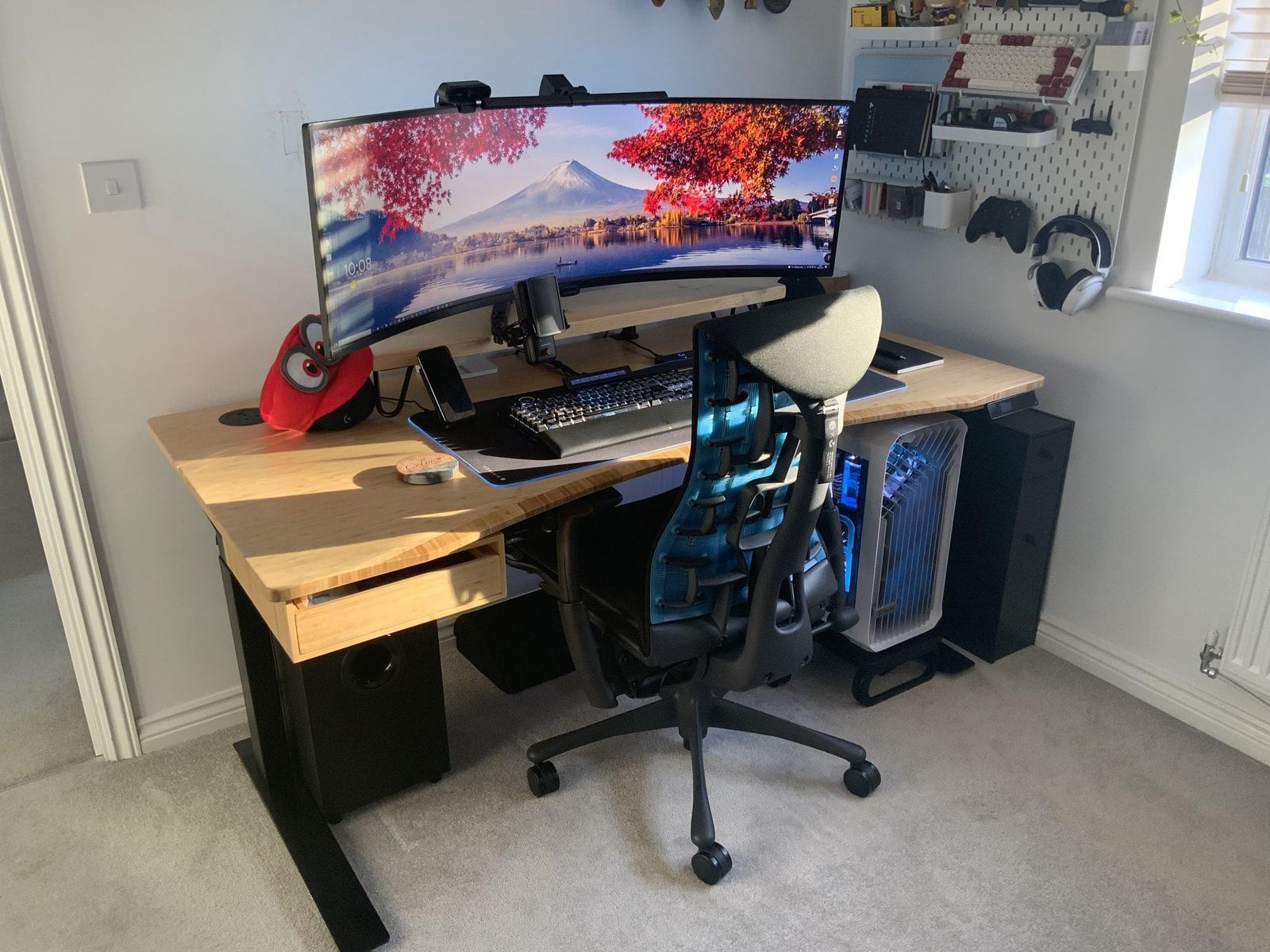 Introduce potted plants for a breath of fresh air
A simple way to boost your workspace vibe is to invite nature in.
Select some low-maintenance indoor plants and place them where they'll catch your eye.
These green companions don't just perk up your maker station visually; they stir up creativity and tame stress.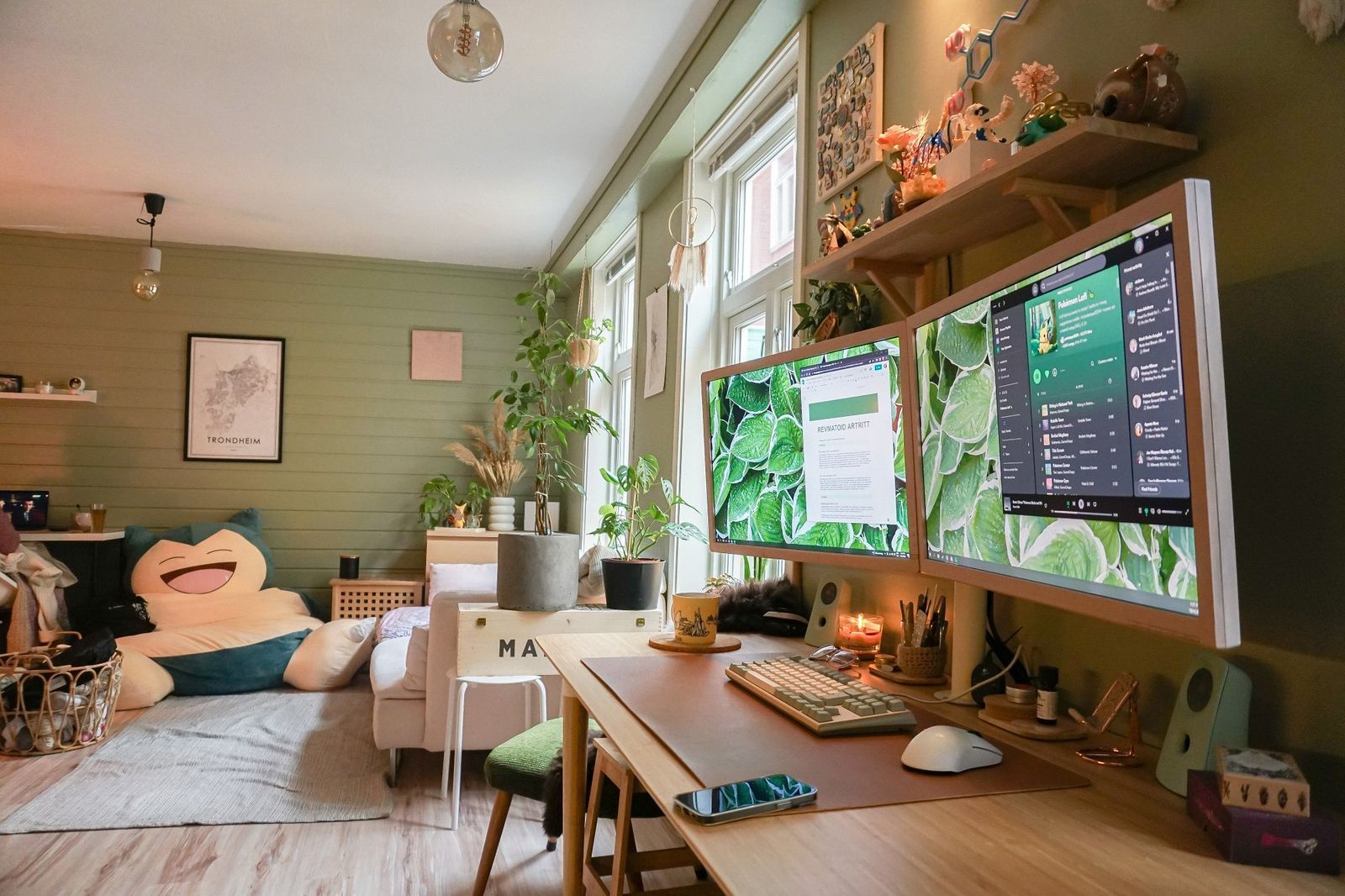 Transform the gloomiest nook into your favourite workspace
Don't let a dull corner of your home go underutilised.
Equip it with task lighting, like a desk lamp or an adjustable floor lamp, to keep your workspace well-lit.
Add pops of colour with vibrant furniture or eye-catching wall art.
The key is to create a welcoming and bright space that motivates you to get work done.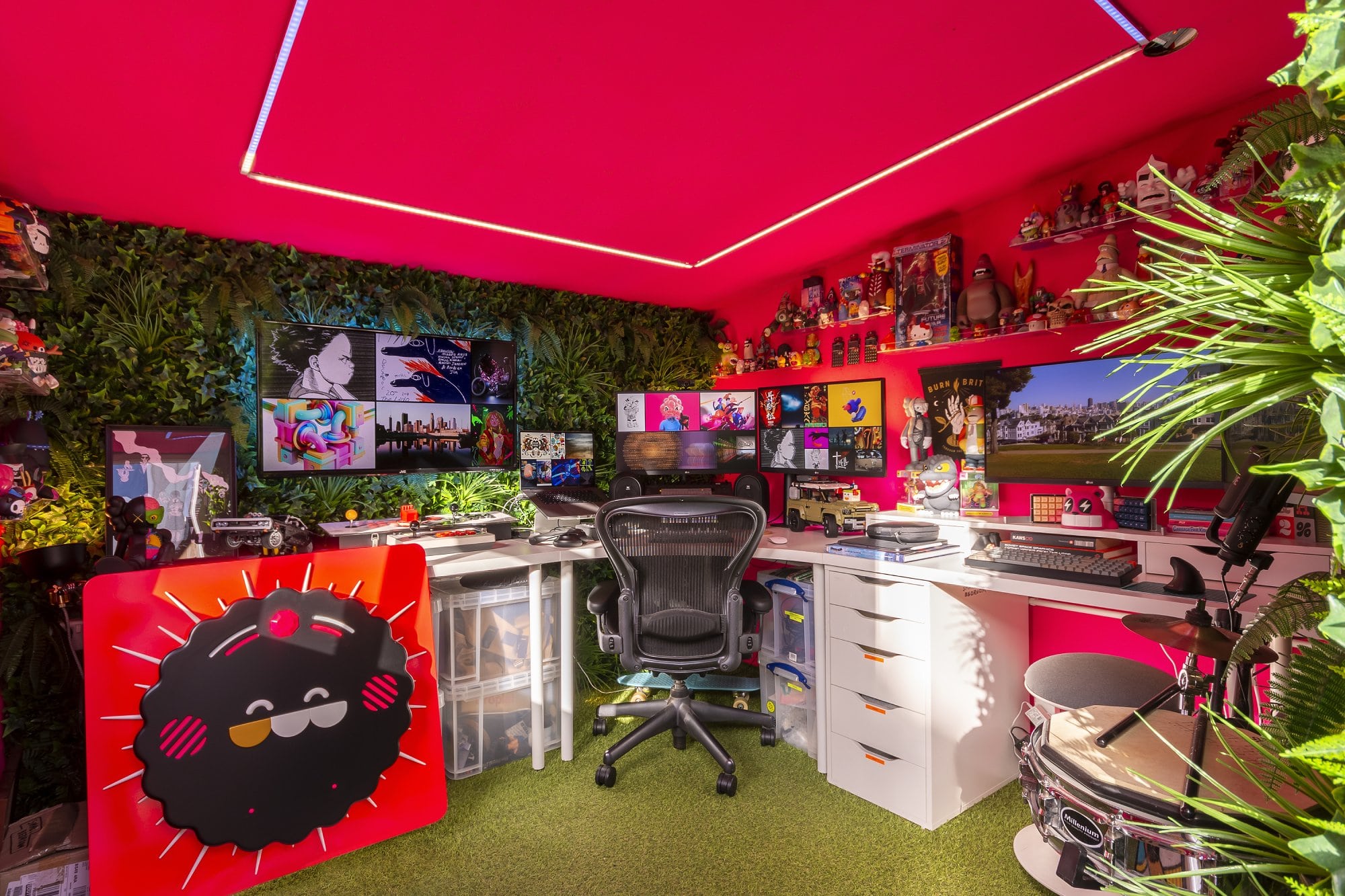 Conquer the clutter with smart cable management
Cable chaos can quickly kill both your focus and your workspace's vibe.
Take control by using practical tools like cable ties, clips, or under-desk trays to tame the wire jungle.
Not only will your workspace look sleeker, but you'll also find it easier to stay in the zone and work efficiently when you're not distracted by cable clutter.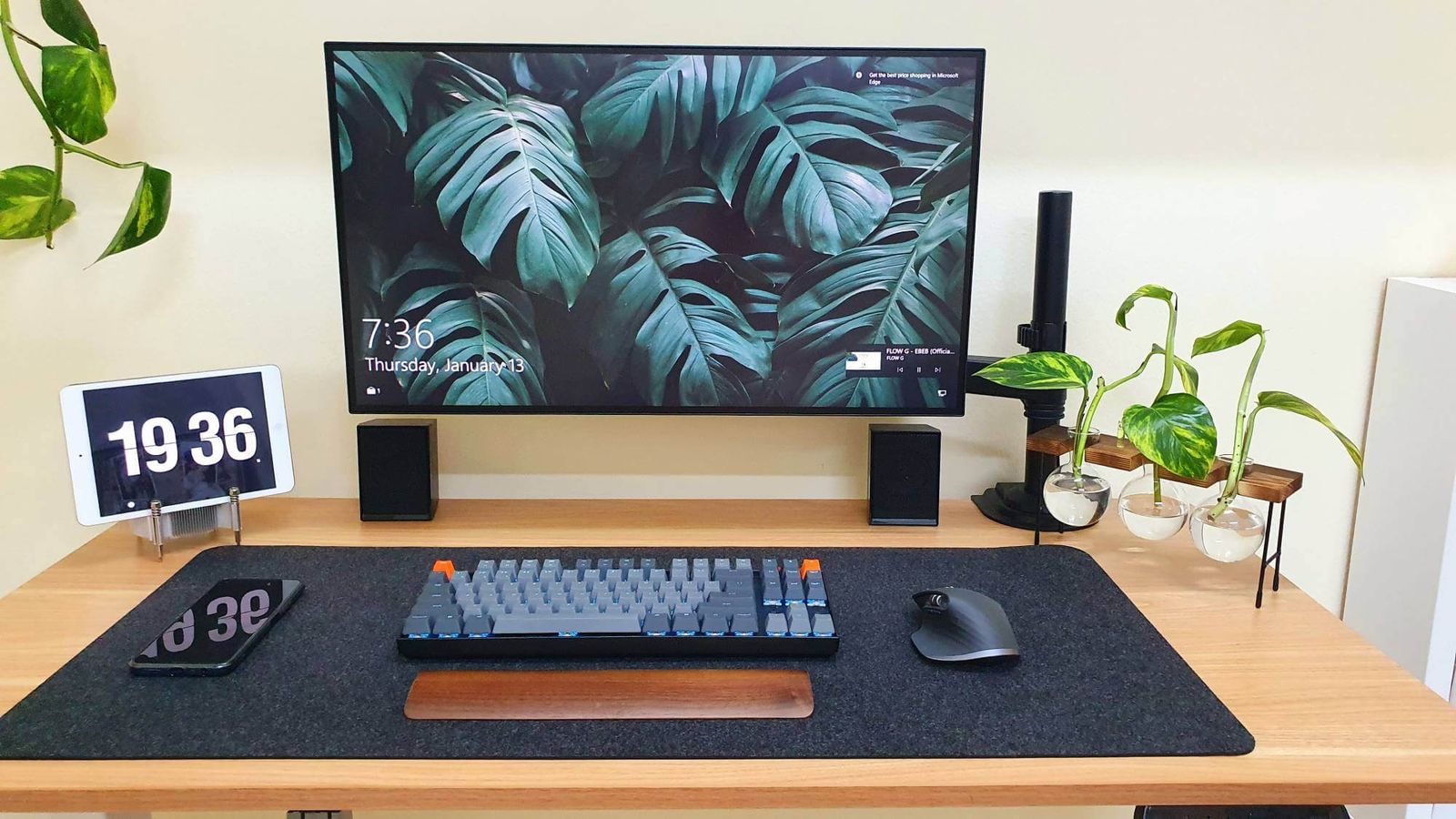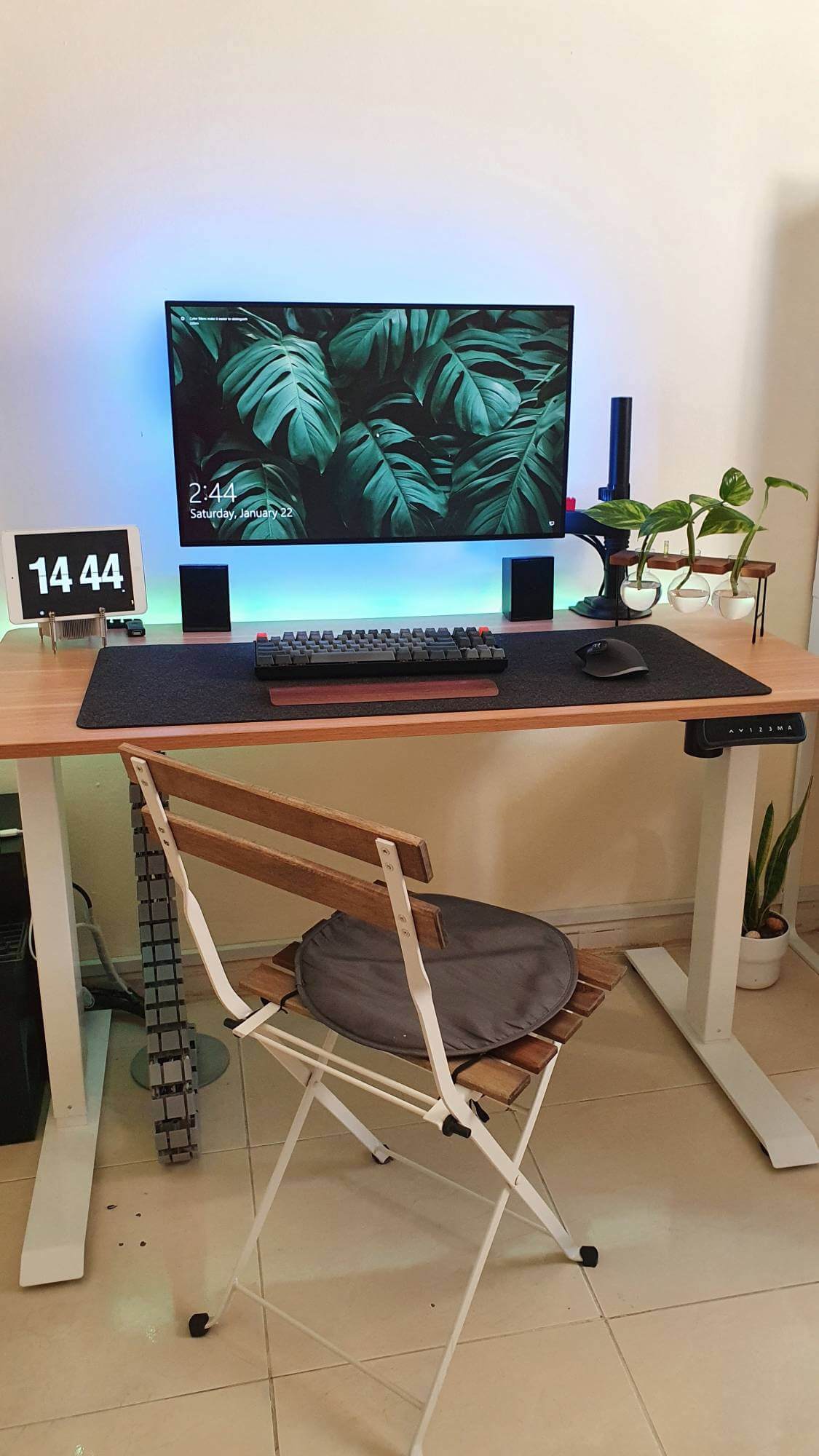 Enhance workspace ambiance with air purifiers
Good indoor air quality is vital for maintaining your health and concentration levels.
Consider investing in an air purifier to remove pollutants and improve air circulation in your workspace.
This can help you feel more refreshed, less tired, and more able to focus on your work.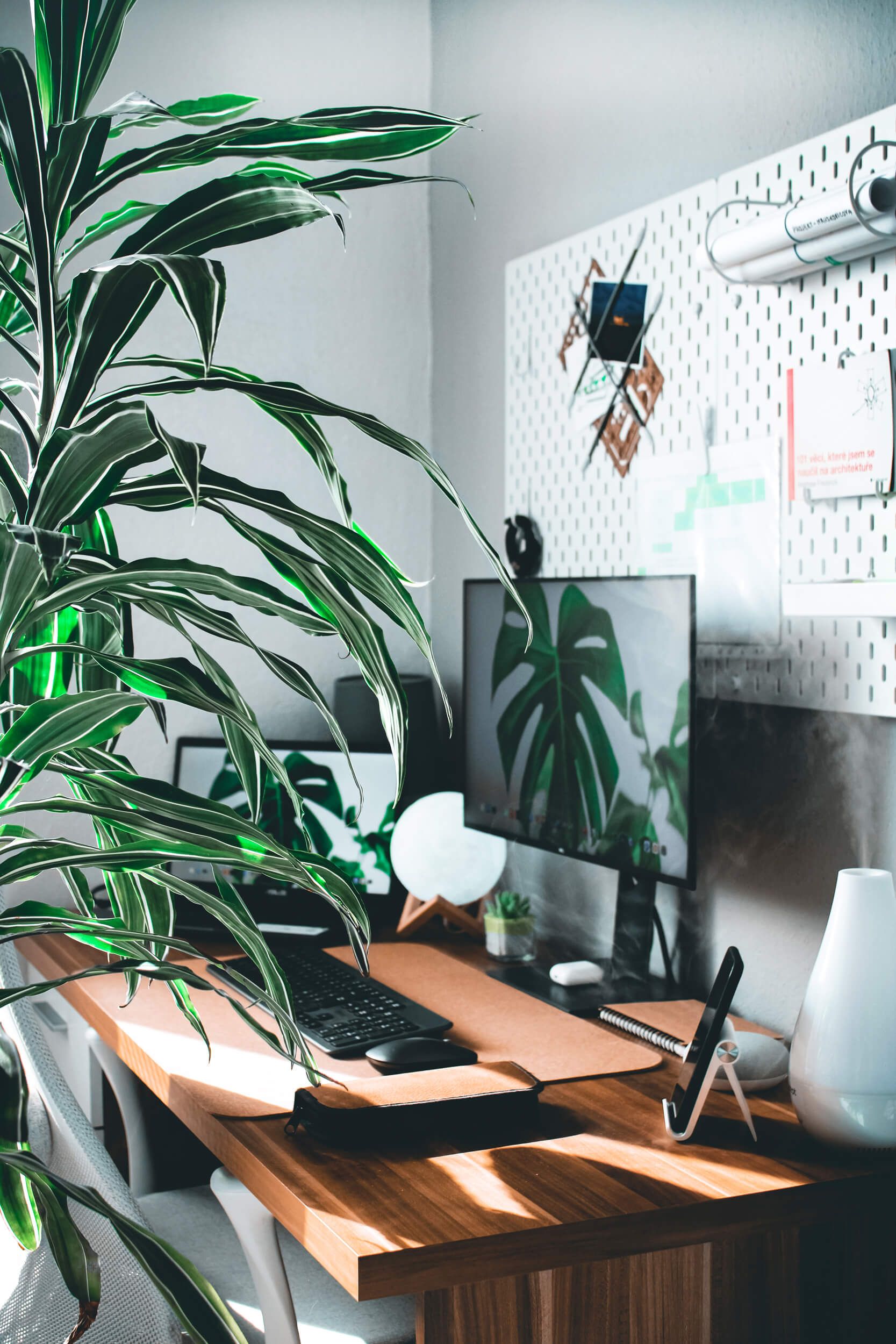 Double down on productivity with dual-screen desk setup ideas
Ever find yourself losing focus with constant tab and window switching? Try a multi-monitor setup.
Having two screens lets you spread out your tasks, cutting down on digital clutter.
It's about streamlining your workflow: spend less time searching for the right window and more time getting things done.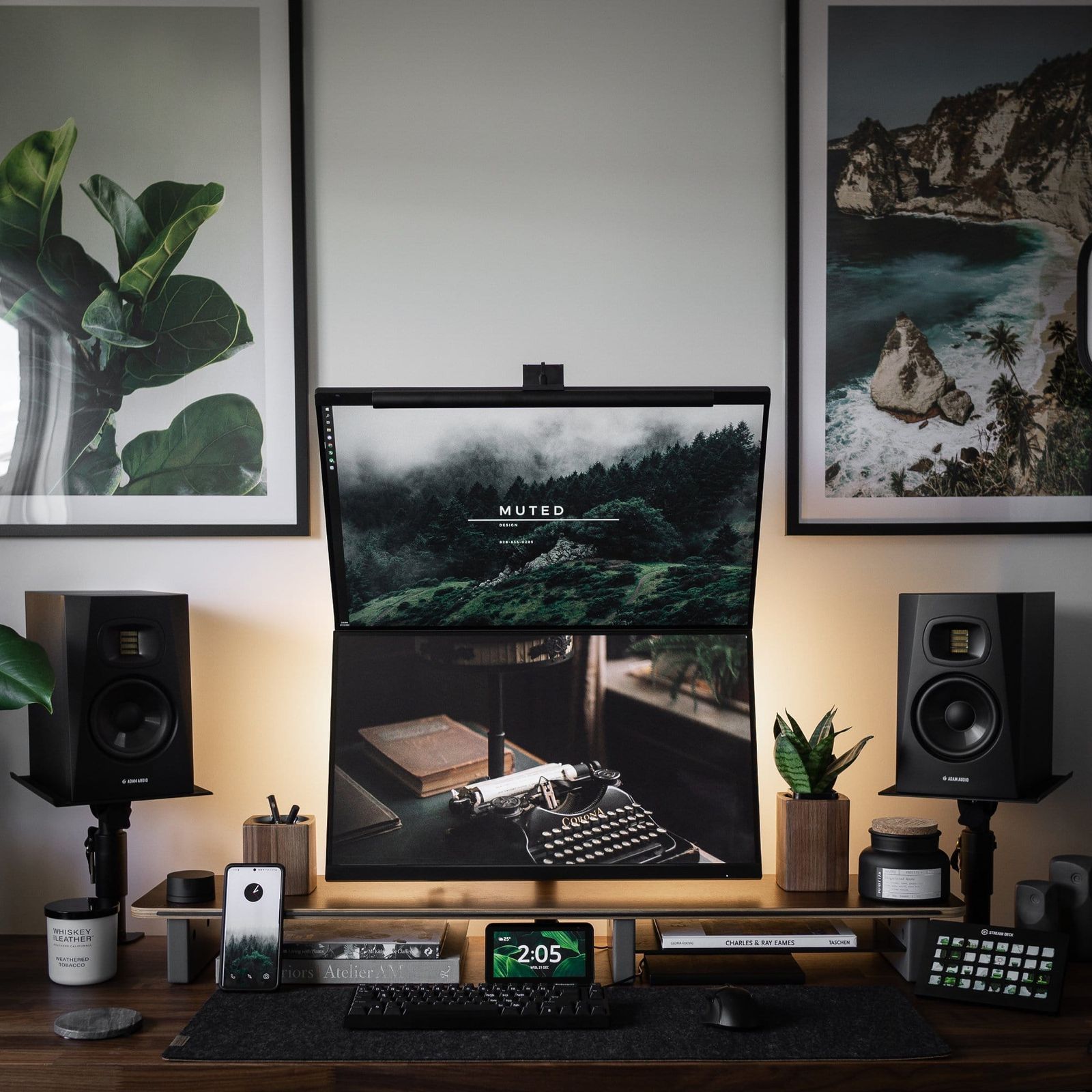 Maximise vertical space with shelving units
Are you working from home in a tight area? Make the most out of your small home office by embracing vertical storage solutions.
Wall-mounted shelves or hanging organisers can free up desk space, keeping your essentials within arm's reach while maintaining a clean, clutter-free setup — crucial for productivity in small home offices.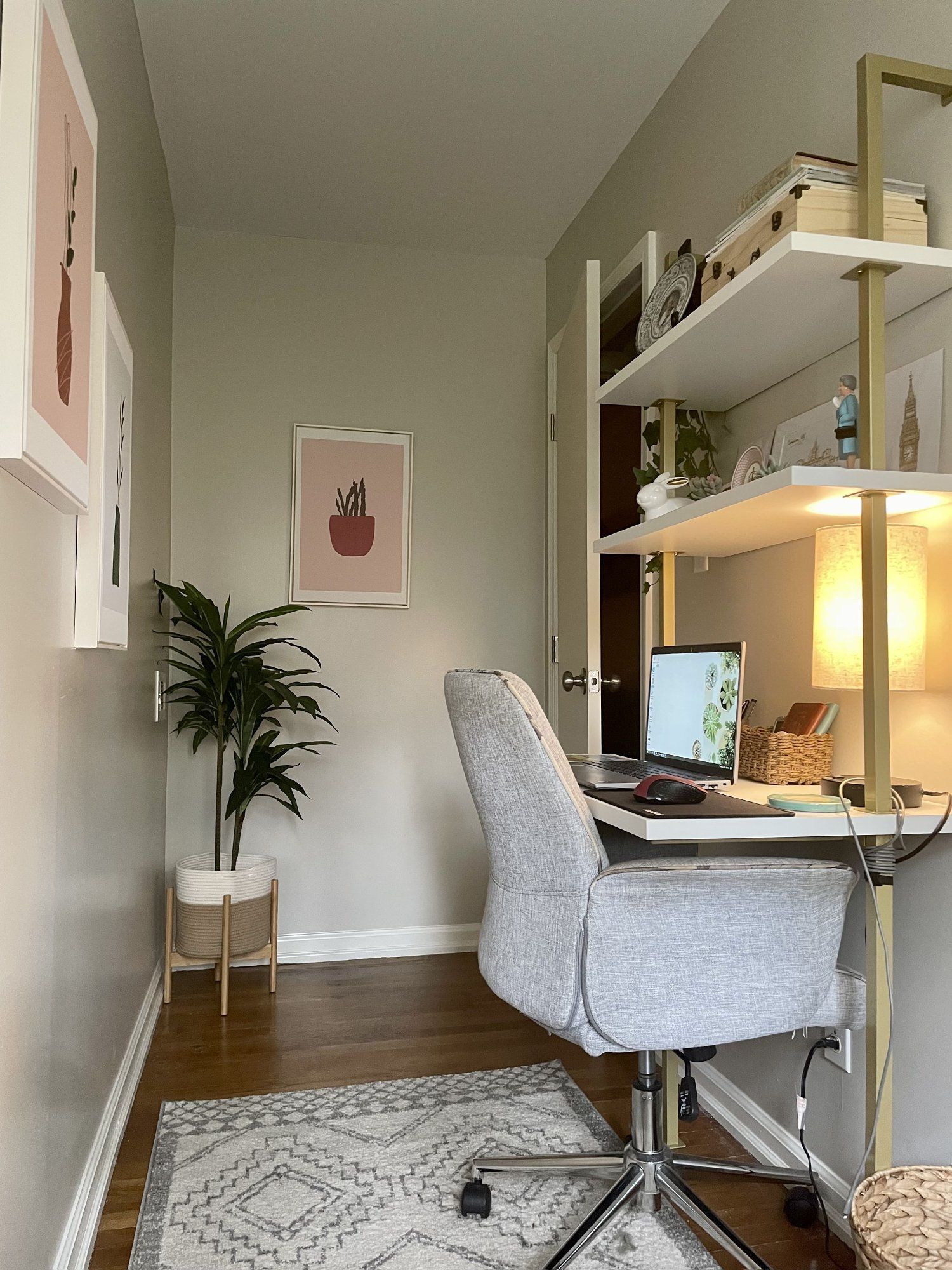 Accentuate your workspace with mood lighting
A well-lit workspace doesn't have to feel sterile or bland.
By layering light sources like desk lamps, fairy lights, or LED light strips, you'll not only create a warm, inviting atmosphere for your home office but also reduce eye strain.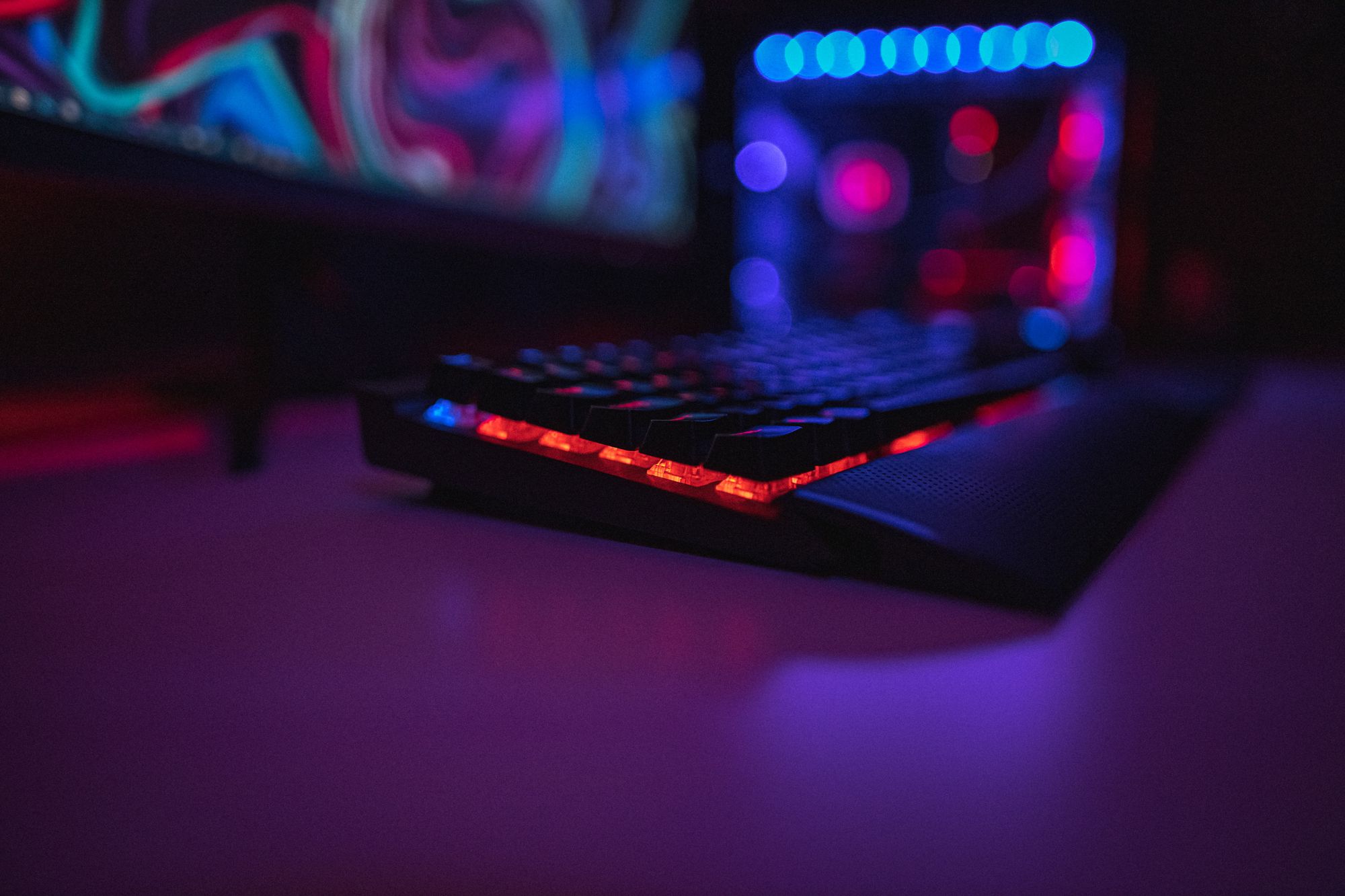 Commit to a colour scheme for visual harmony
Harmony in a workspace can go beyond physical arrangement; colours play a vital role too.
Whether it's using one colour for all desk accessories or matching monitor's wallpaper with furniture, a thoughtful palette adds aesthetic appeal.
And a workspace that's pleasing to the eye naturally stimulates creativity and uplifts the mood.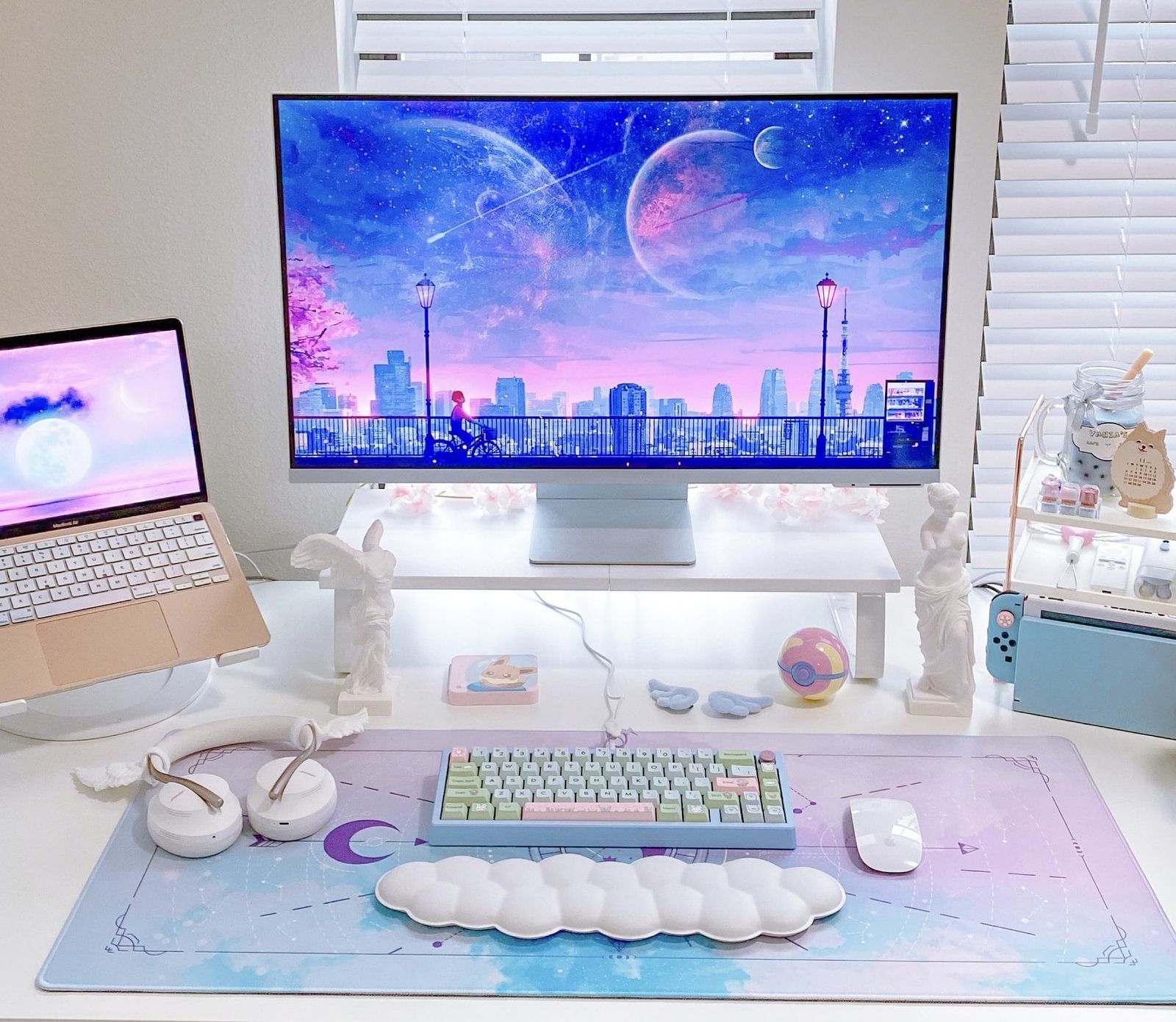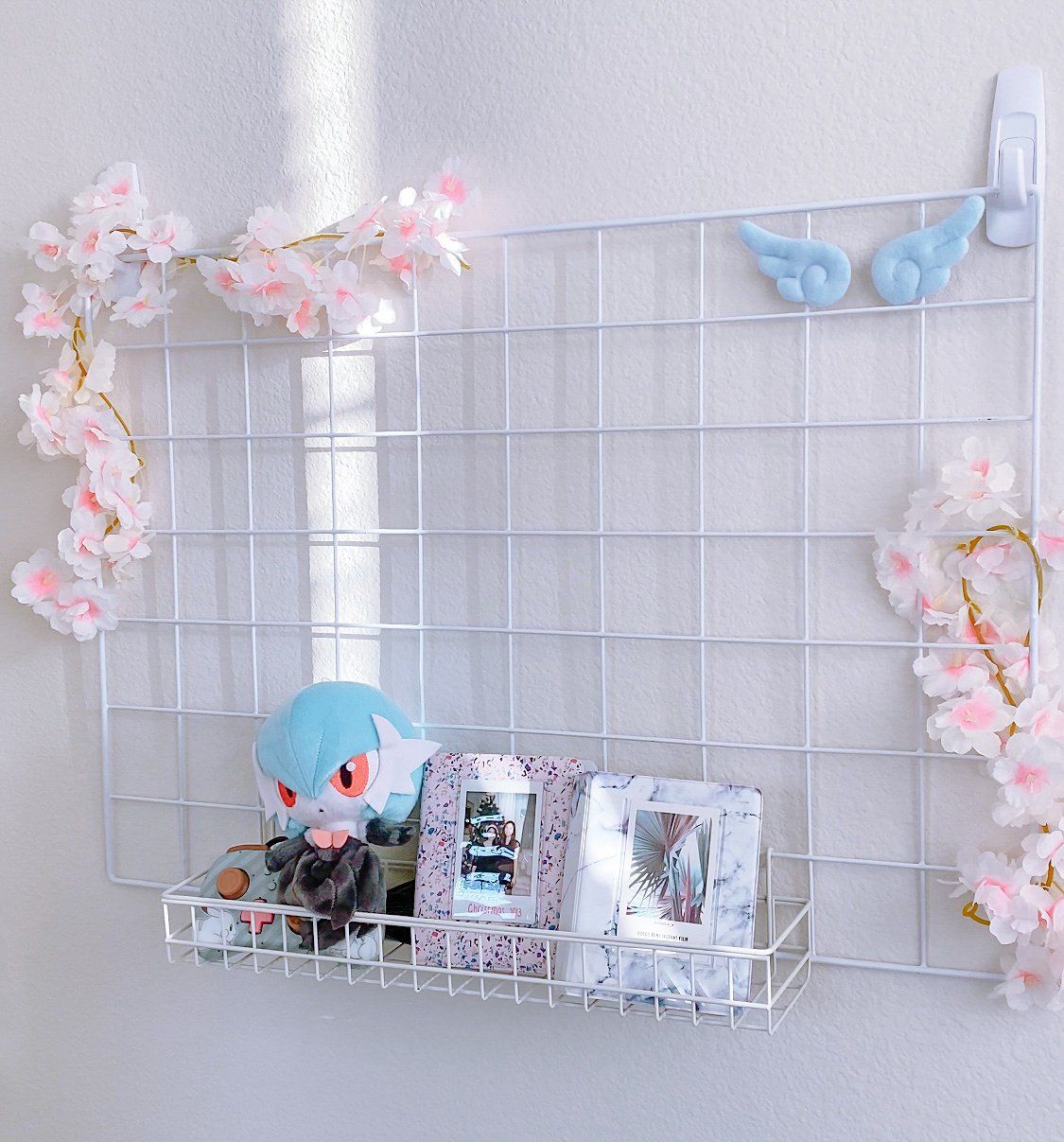 Invest in a standing desk for dynamic work sessions
Long work hours demand a certain degree of physical versatility.
Integrate a standing desk into your setup and gain flexibility to alter your posture throughout the day.
This simple addition helps reinforce correct posture, ease back discomfort, and boost your overall well-being.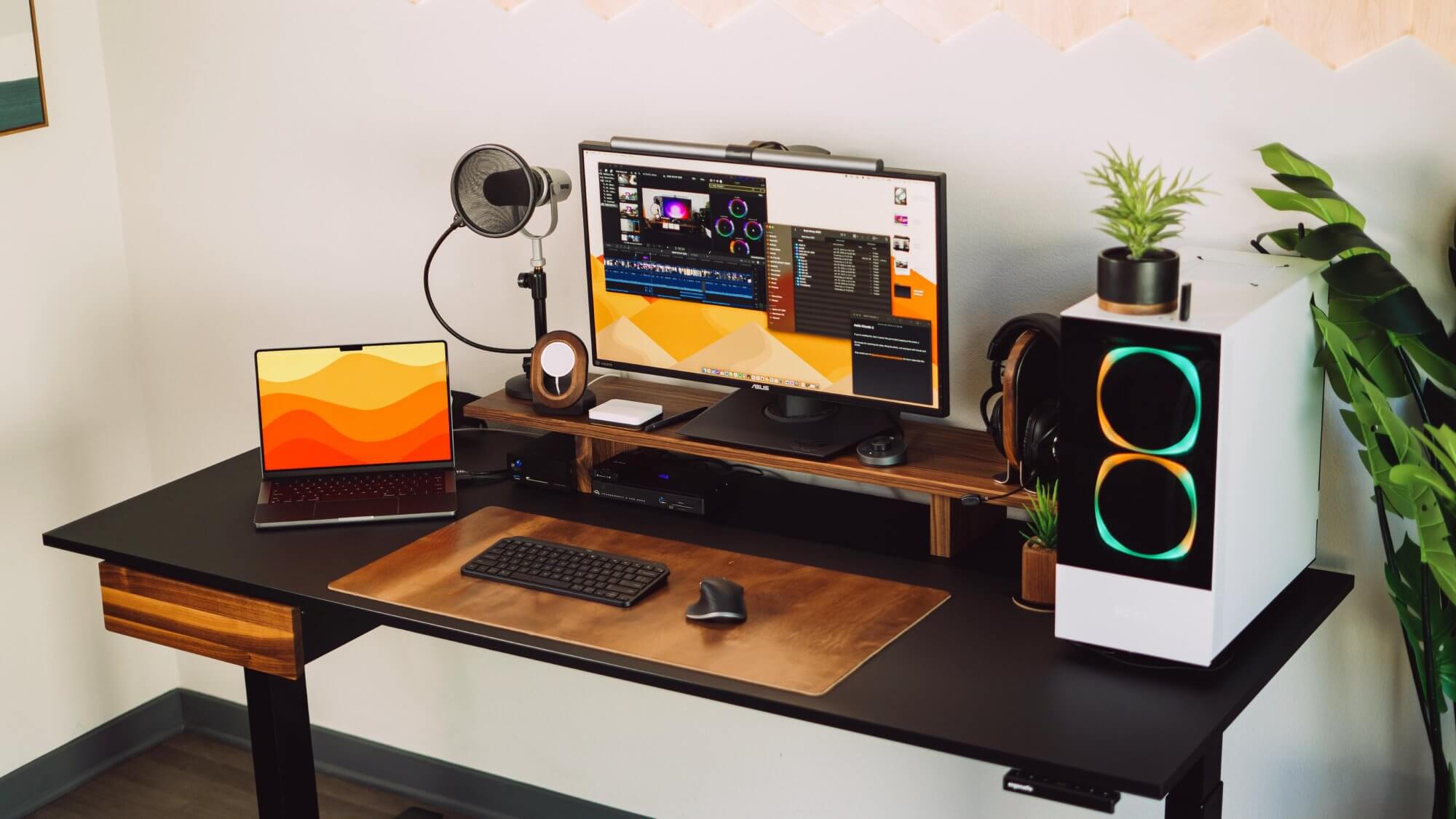 Scout for low-cost, space-saving desk substitutes
Limited square footage doesn't mean you have to compromise on a productive workspace.
Seek affordable, inventive desk setup solutions that double up on utility and compactness.
Repurpose an old table, install a wall-mounted drop-leaf desk, or utilise a console table as a standing desk.
Explore thrift stores or secondhand online marketplaces for budget-friendly finds that can be converted into your personal workspace.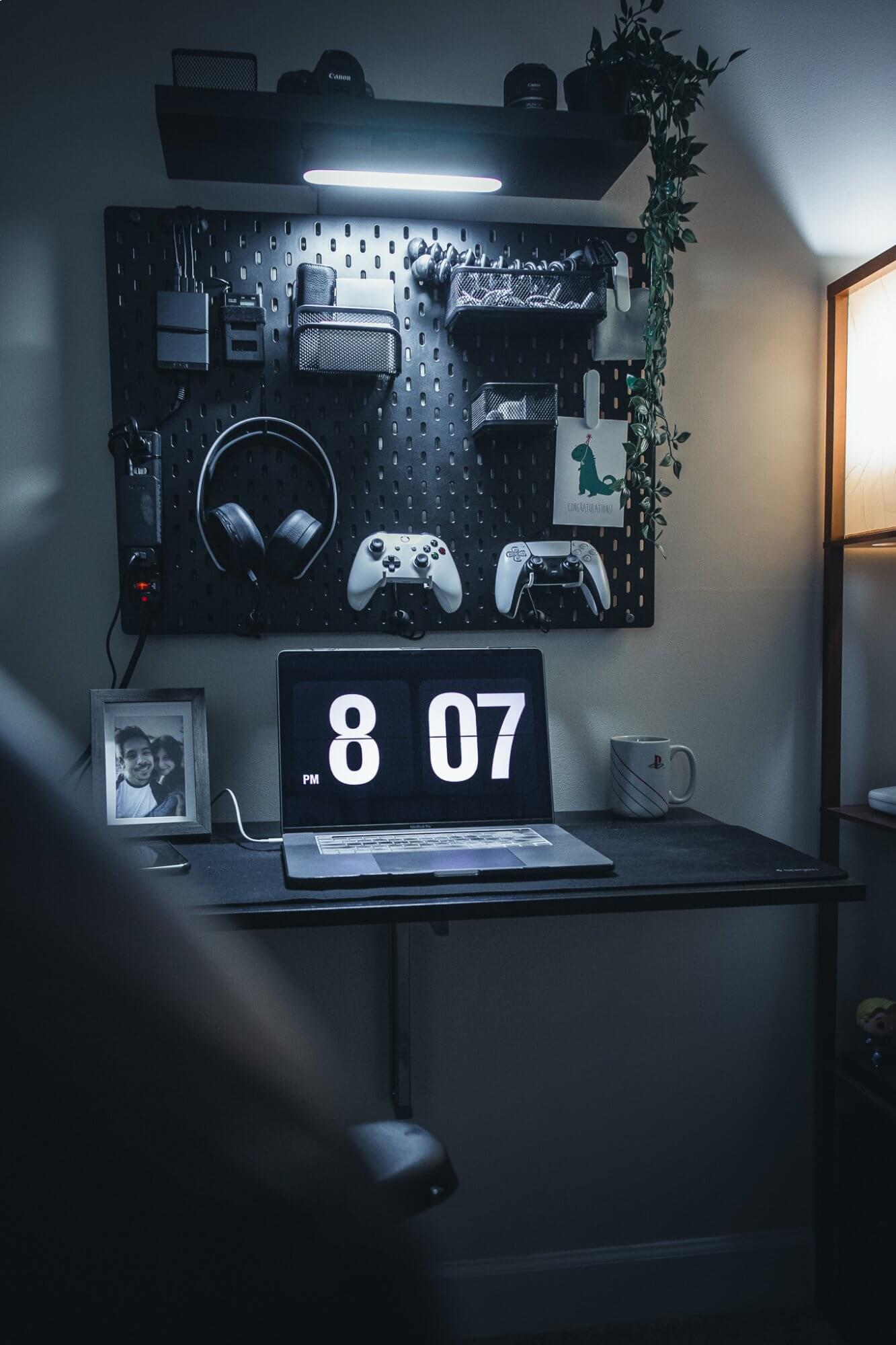 Unearth the home office chair that's right for you
An office chair isn't just for sitting; it's an integral component of a productive, comfortable workspace.
Begin your quest by focusing on ergonomics; seek out features like adjustable height, armrests, and lumbar support to promote good posture.
Don't shy away from the "sitting test": your body should be the final judge. Take a trip to your nearest furniture store, sit on different desk chairs, and see how you feel.
Personal comfort goes above everything else.
Beyond comfort, look for a chair that complements your workspace aesthetics. The chair hunt may be a task, but finding "the one" will redefine your work-from-home game.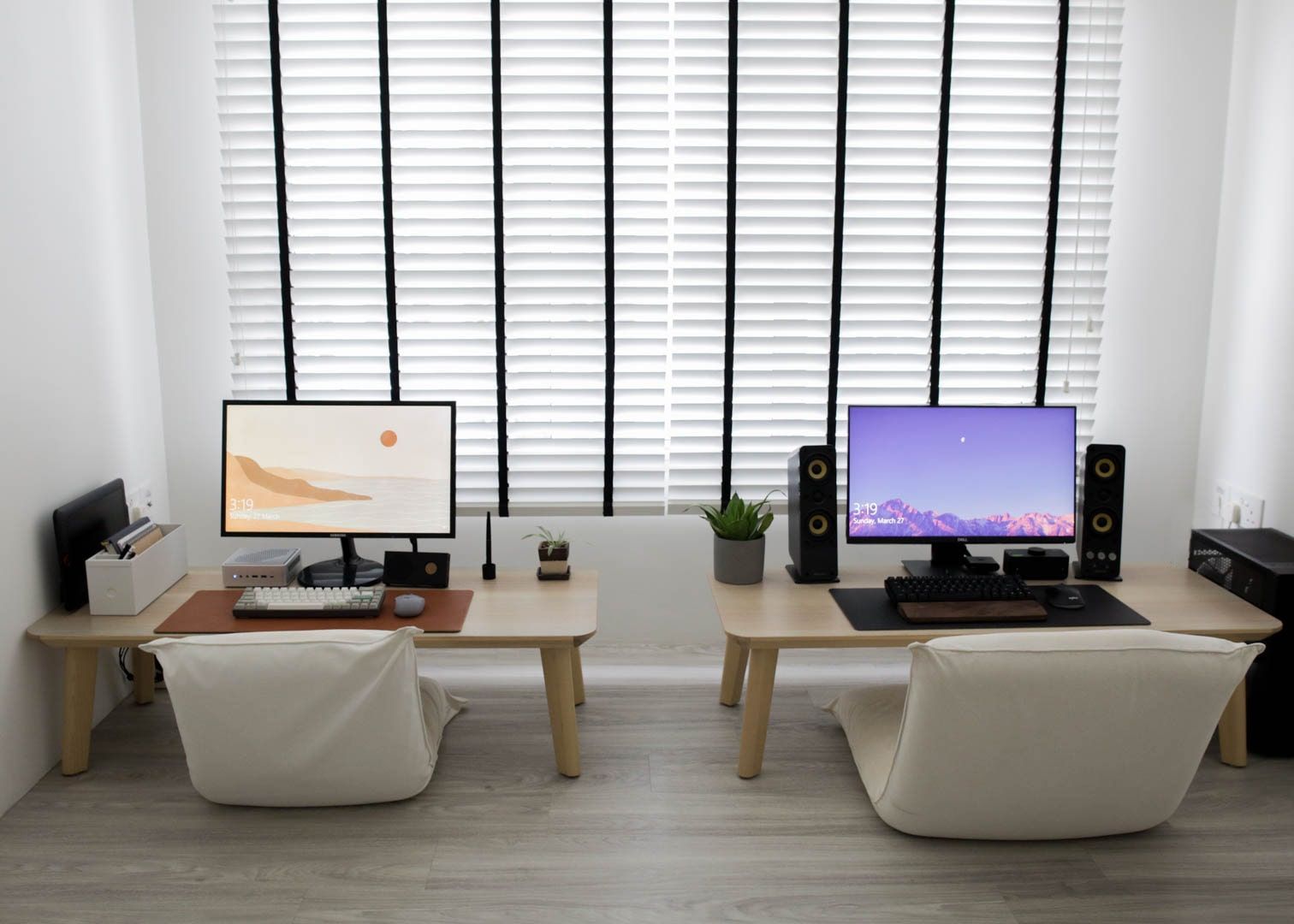 Promote mental clarity with minimalism
Opt for minimalism to sharpen focus.
A minimalist workspace isn't barren but strategic — it's about retaining only items that aid your work.
This "less is more" approach ensures each element on your desk has a clear function and adds to your productivity.
Mix the unmixable to make it your own
Blending the unexpected can lead to a truly distinctive home office.
Consider taking a cue from the trending Japandi style, a fusion of the calming aesthetics of Japanese design and the warm functionality of Scandinavian elements.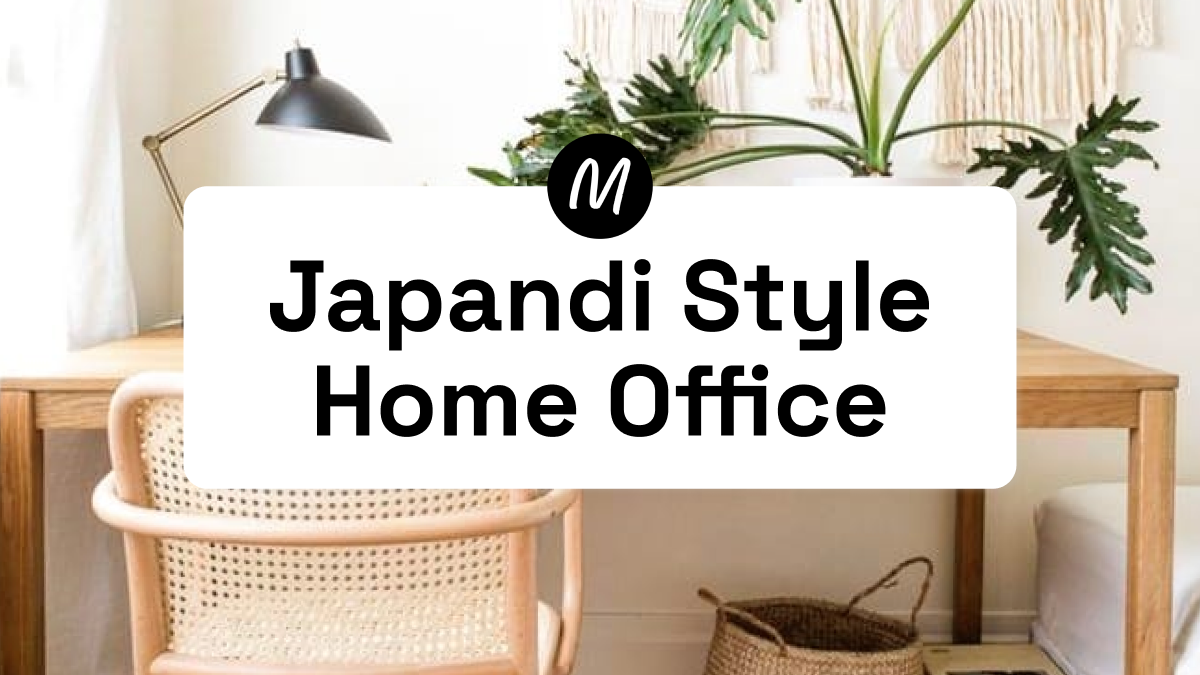 Keep your space minimal yet inviting by harmoniously integrating natural elements, clean lines, muted tones, and artisanal accents.
This creates a uniquely serene and purposeful space that feels minimalistic yet warm.
Make your workspace an extension of your persona
Inject your personality into your workspace with meaningful touches.
Whether it's handmade décor elements, art pieces that scream "this is so me," or a collection of cherished photos, personalising your home office elevates it from being just a work spot.
It transforms your workspace into a hub of inspiration, nudging you to always put your best foot forward.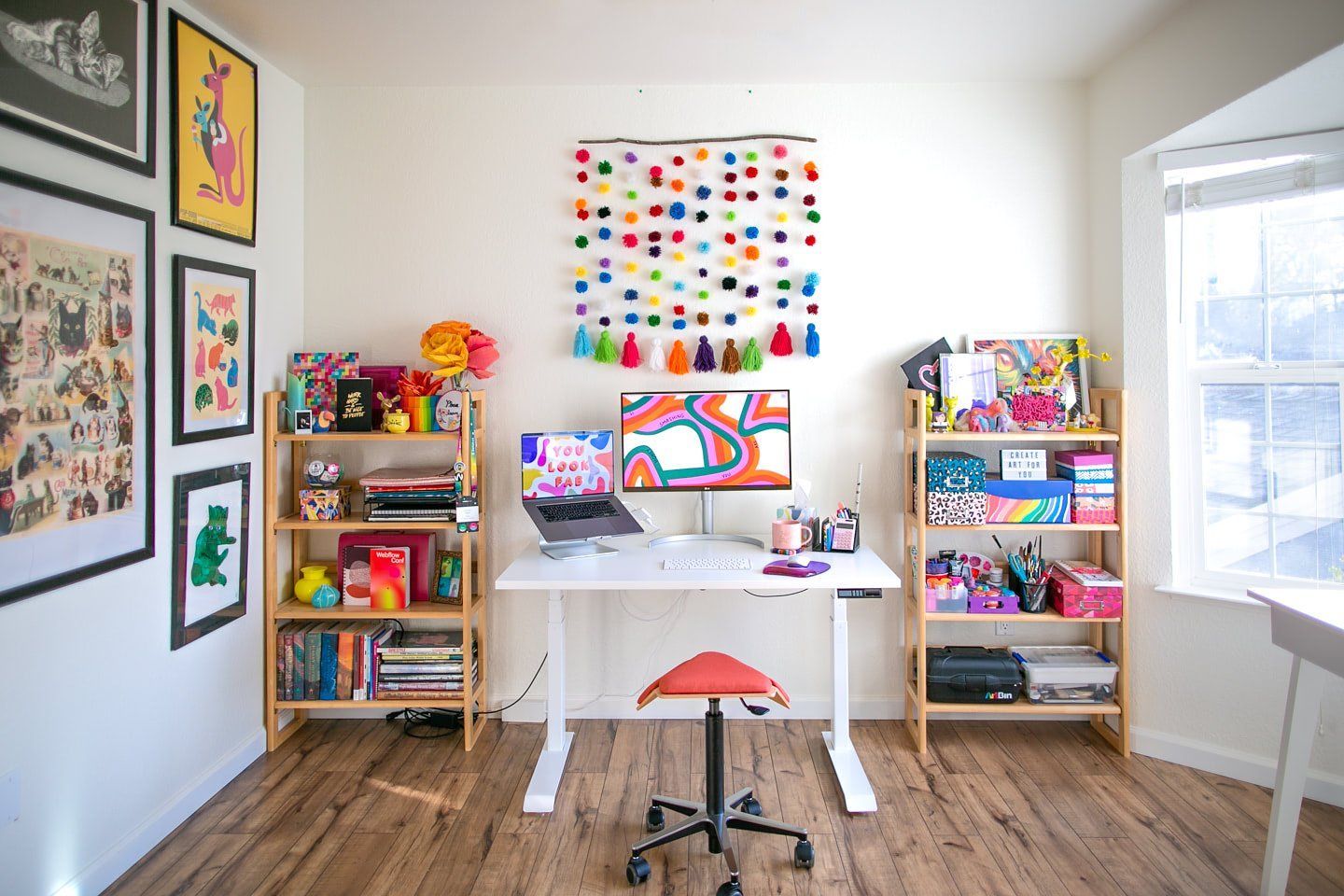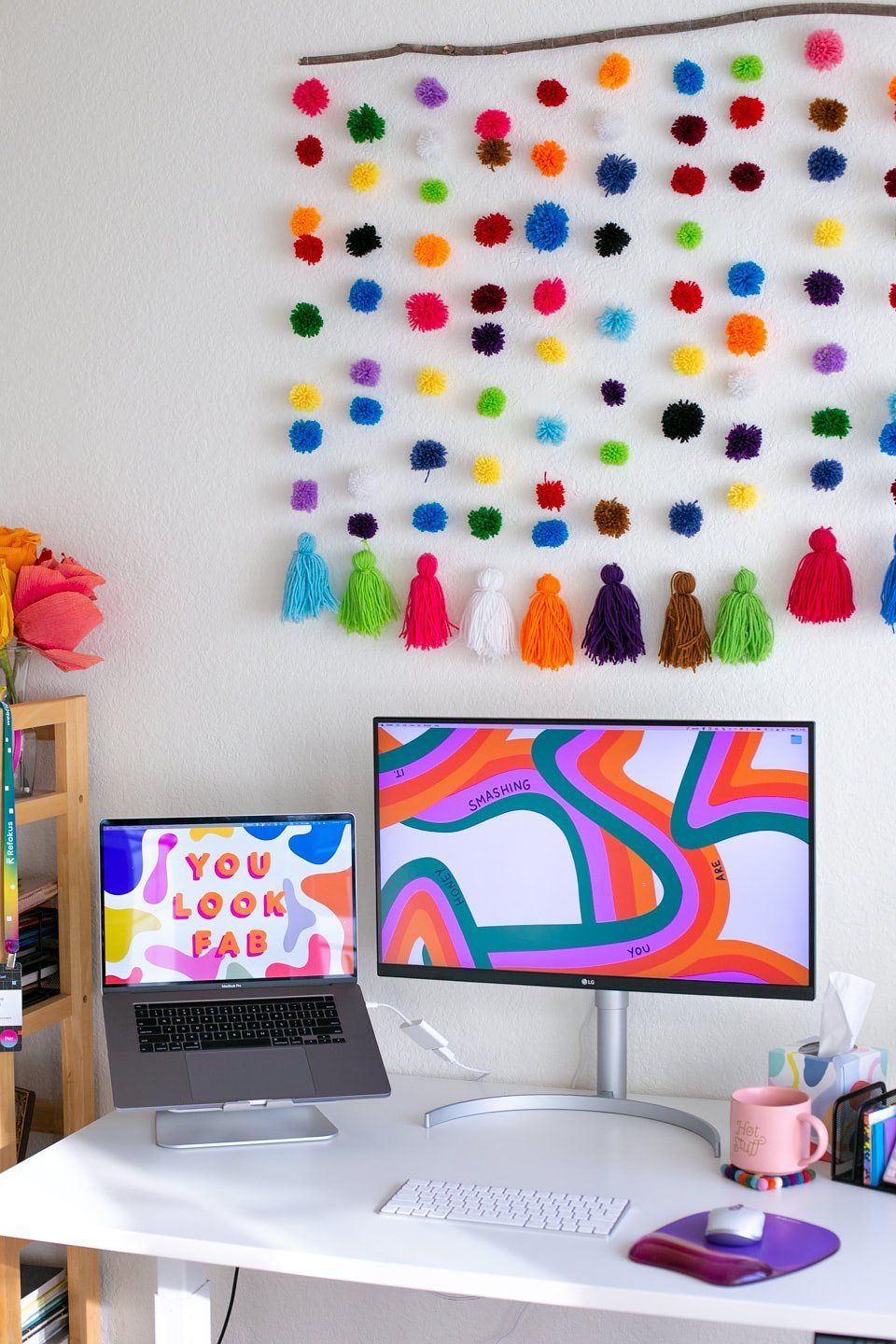 Designate areas for each activity
Define dedicated zones in your workspace to cater to different aspects of your work and hobbies.
Have a space for focused computer work, another for brainstorming and planning, and maybe a cosy corner for reading or crafts.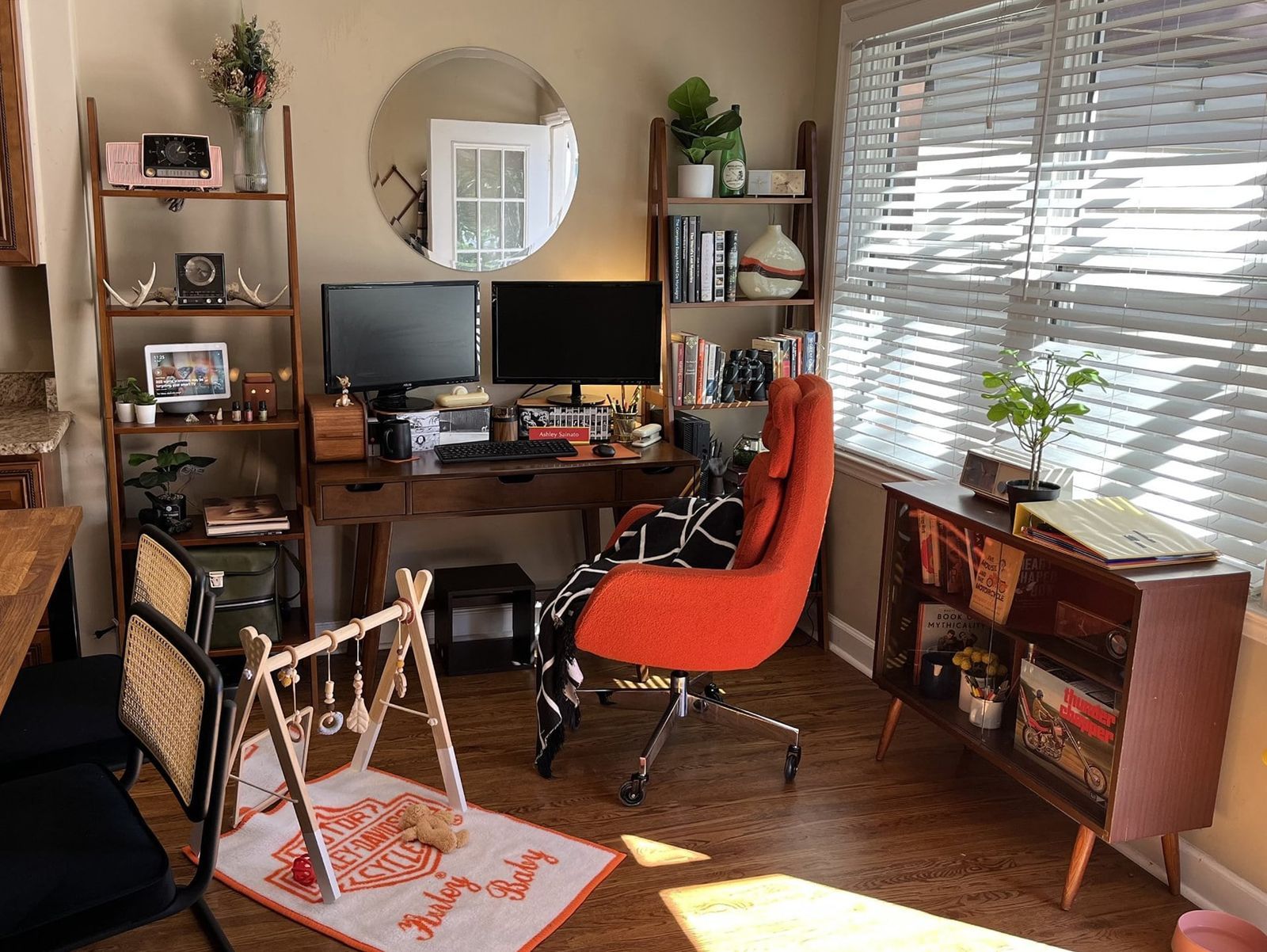 This approach helps your mind switch contexts effectively and keeps your workspace clutter-free.
By assigning a special place for your crafting materials or hobby-related items, you also ensure that everything you need is always at arm's reach.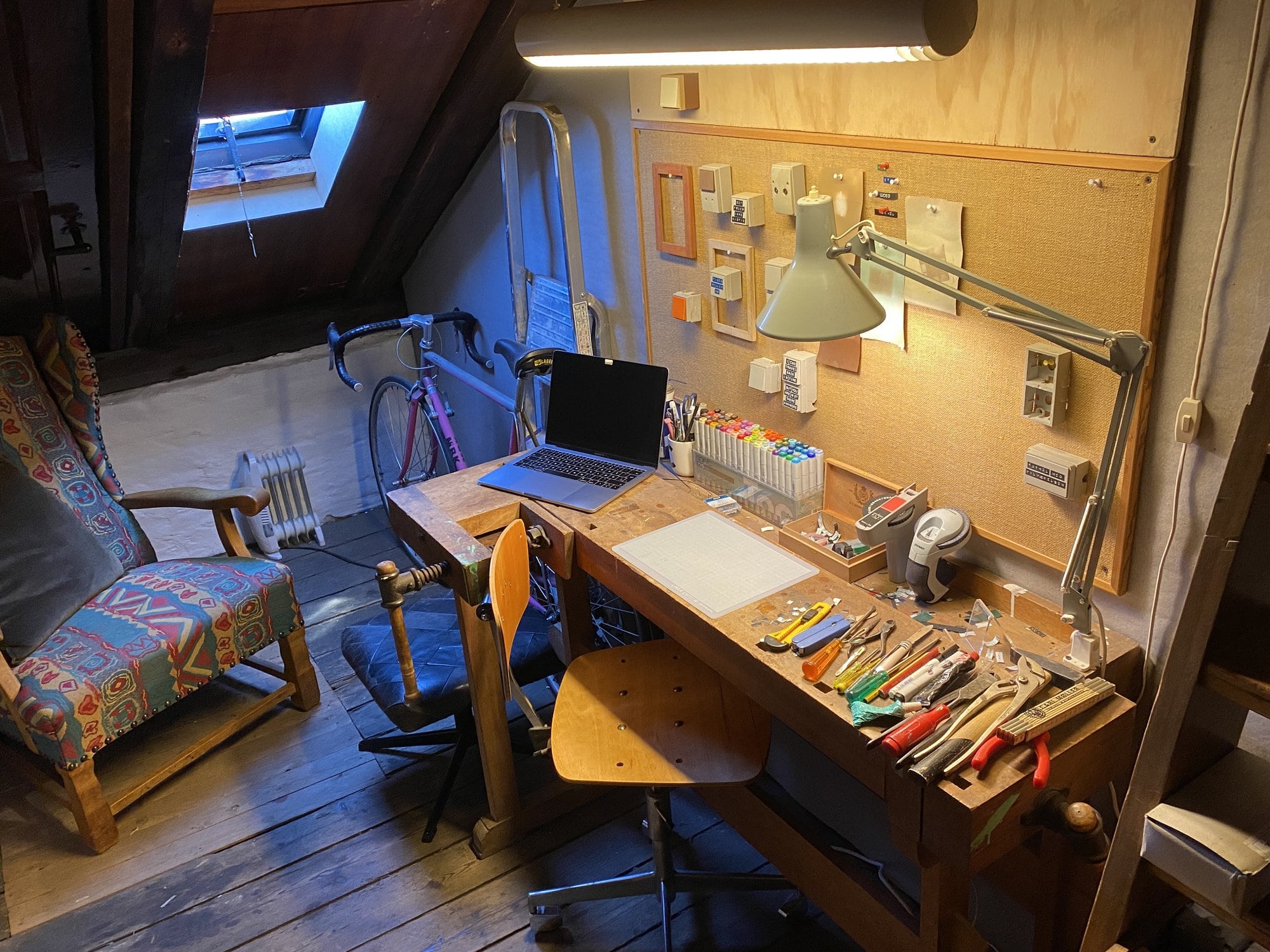 Fake it until you make it (green)
Even if you work from a dark corner of the house or have a windowless home office, you can still enjoy a green view from your desk.
Try introducing artificial plants into your space.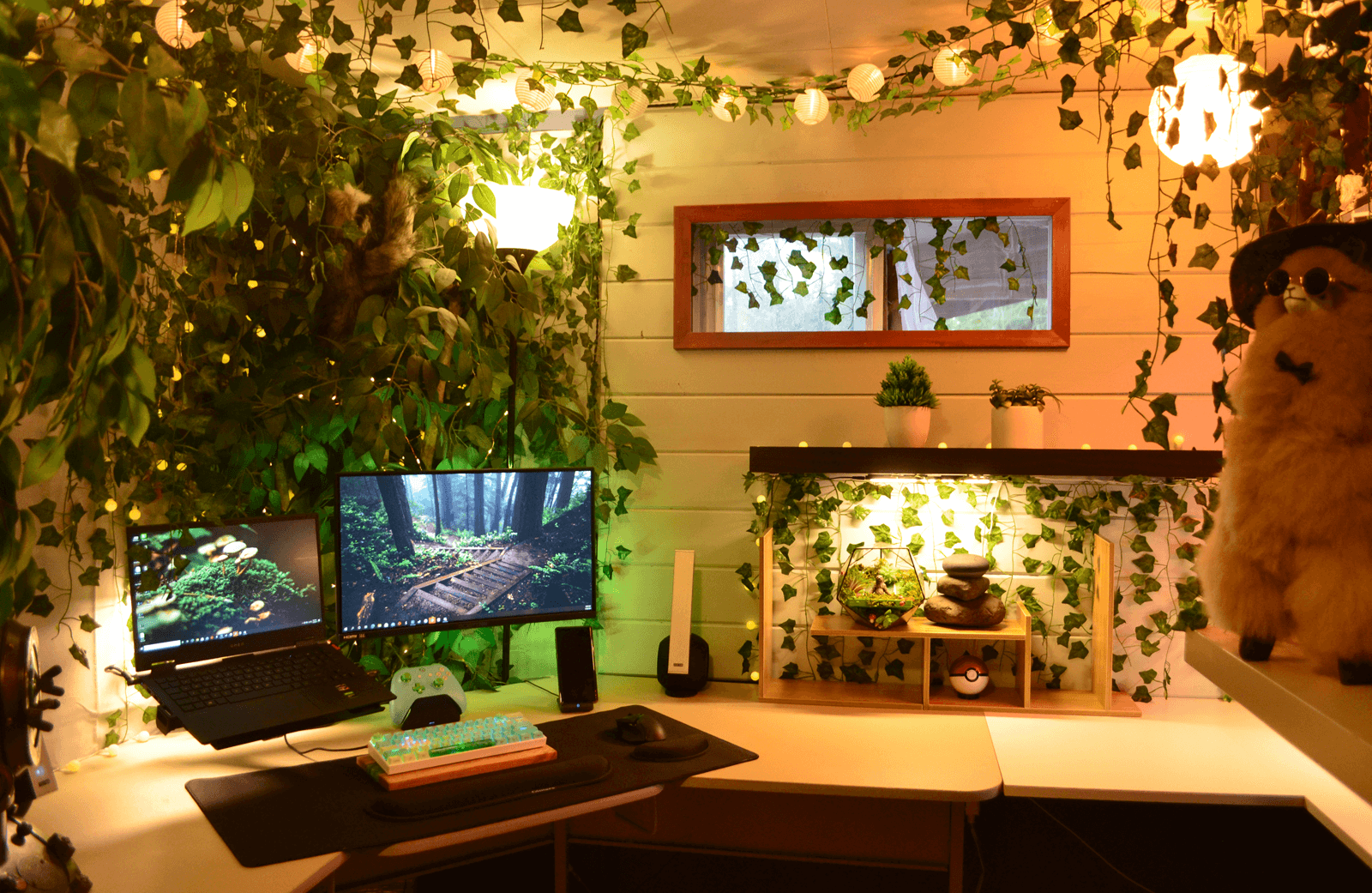 They provide a visually refreshing environment for those long screen-staring hours, while requiring zero sunlight and even less maintenance.
Botanical patterns can also dramatically transform a bland home office wall into a vibrant backdrop.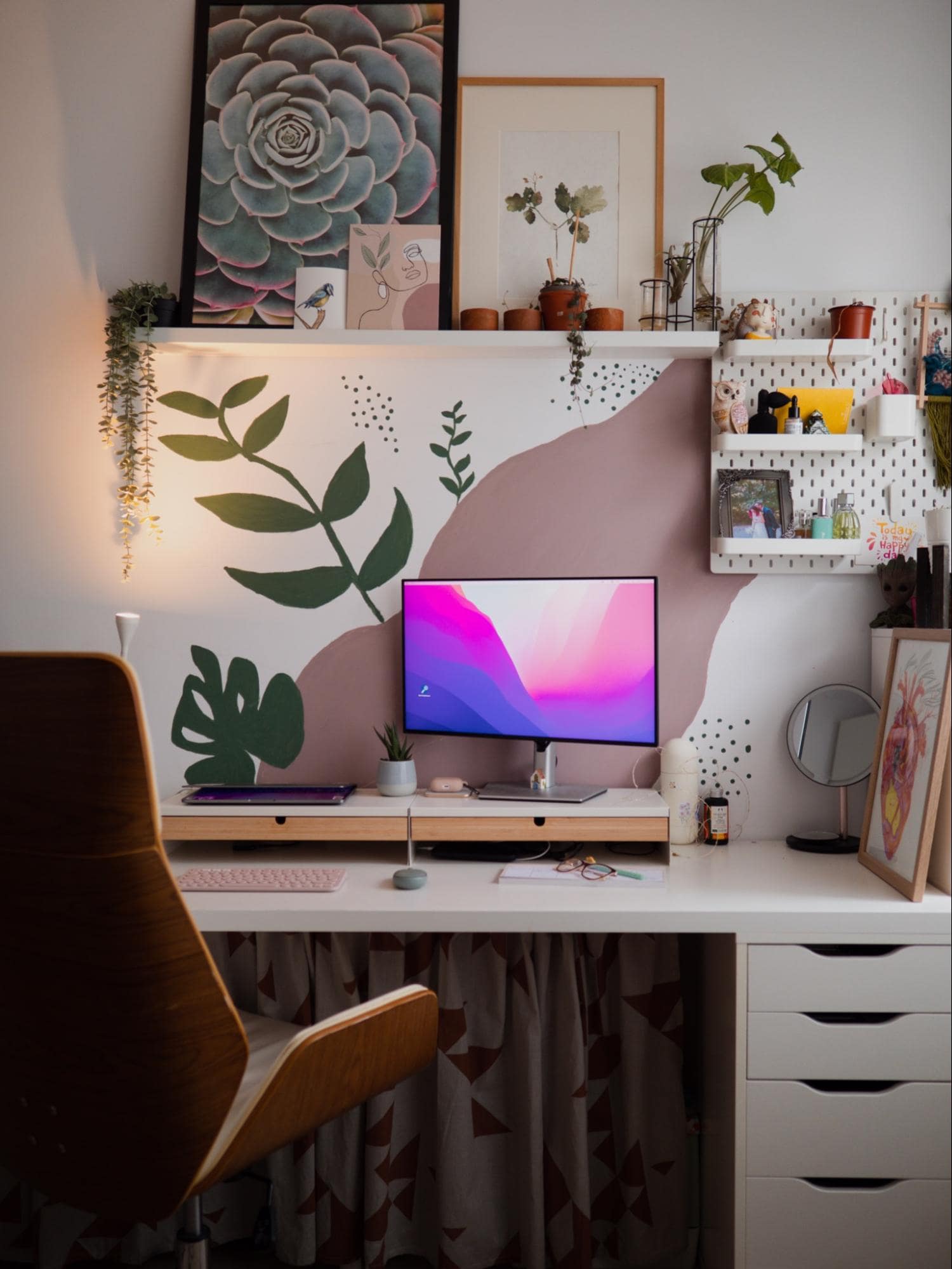 There are a number of fuss-free ways to bring more greenery into your home office. Start with these five tried and tested tips.
Turn your desk into a hydration station
A dedicated water bottle on your desk is a simple reminder to drink up and keep your brain and body running at full speed.
Plus, it cuts down on kitchen trips, so you can stay in the zone and get more done.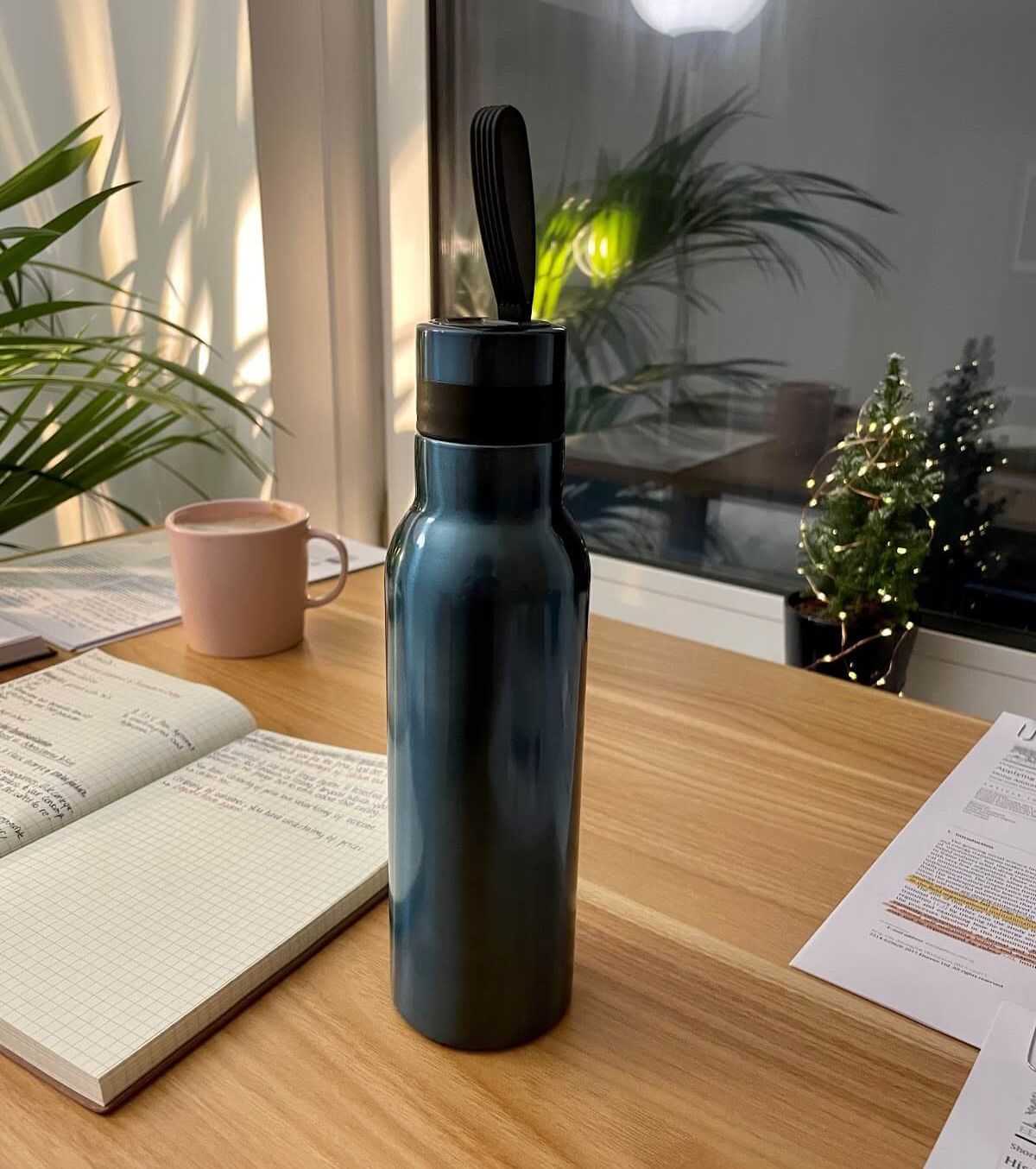 Create a relaxation nook for breaks
Taking regular breaks is important to prevent burnout and maintain productivity.
Designate a corner of your office for relaxation, equipped with a comfortable chair or a bean bag, a few books, or anything else that helps you unwind.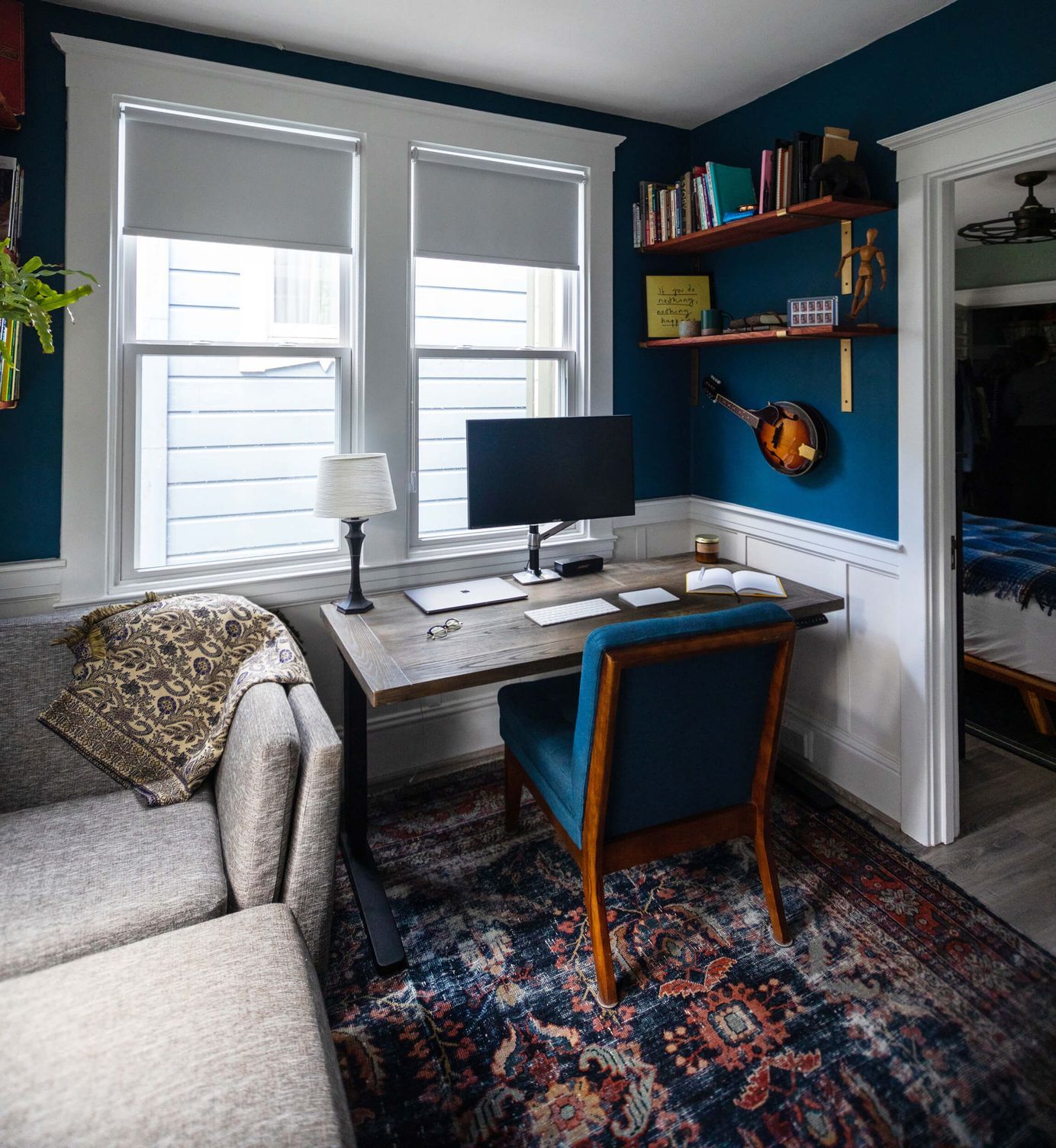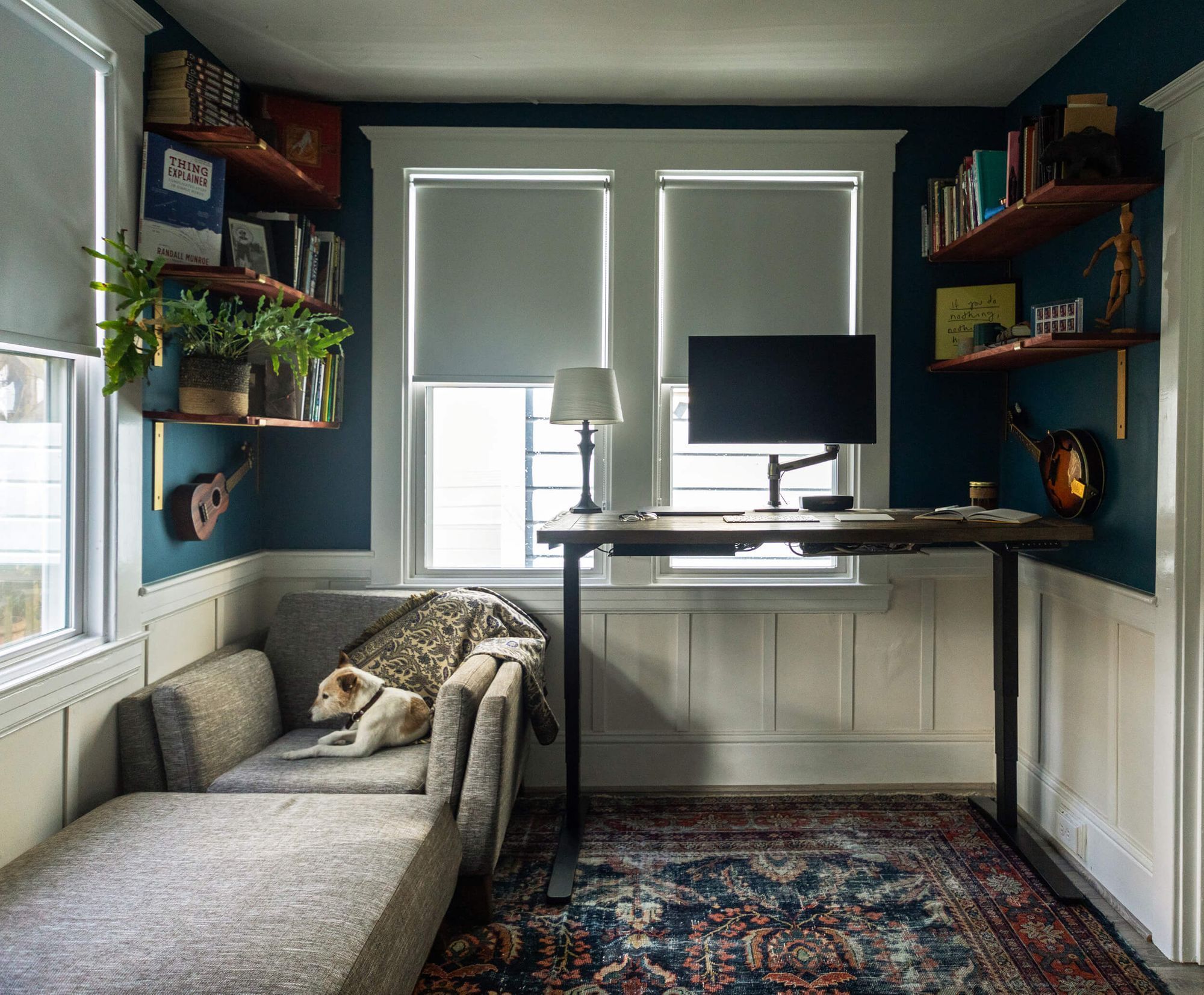 Enhance soundproofing for better focus
Create a serene work environment by incorporating soundproofing elements into your home office.
Consider adding acoustic panels to your walls. These panels absorb sound waves, minimising echo and reducing distractions.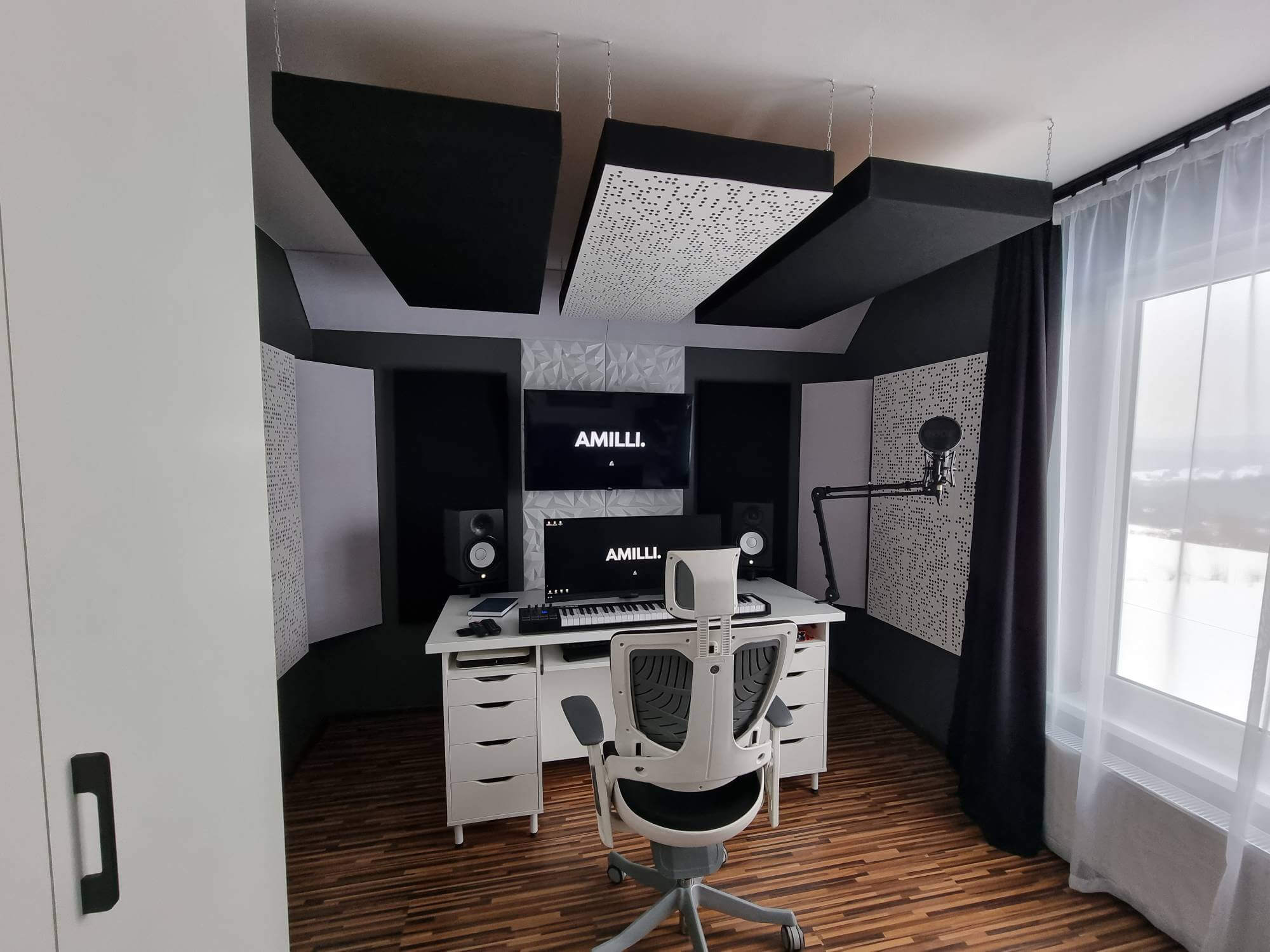 Another option is to lay down a plush carpet, which not only adds a touch of style and designates a certain zone but also absorbs sound, reducing the overall noise level in the room.
You can also opt for soft furniture like upholstered chairs or couches, as they help absorb sound rather than reflecting it.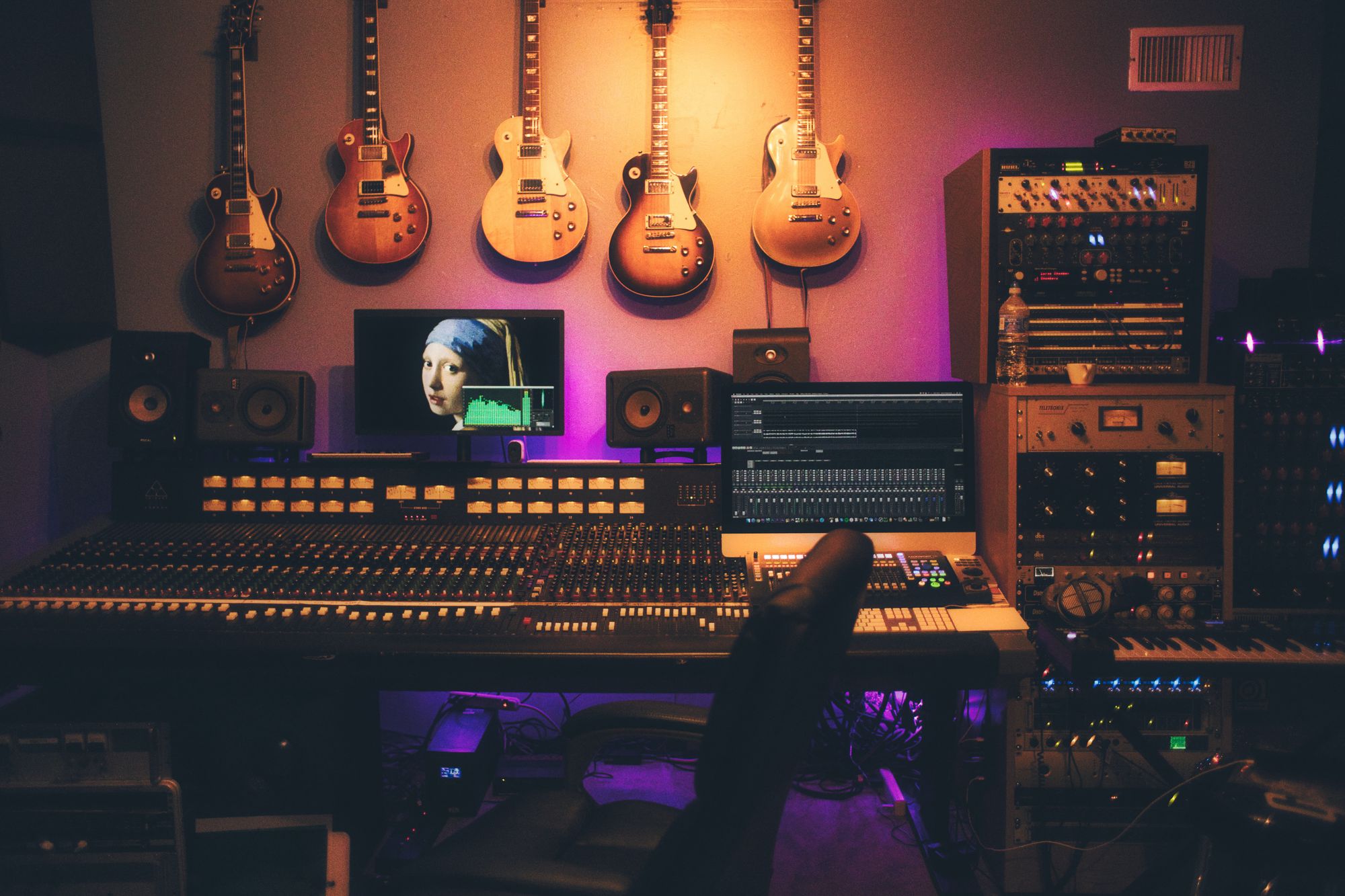 st
Finally, invest in a pair of high-quality noise-cancelling headphones.
These will provide an oasis of tranquility, blocking out external noise and allowing you to fully concentrate on your tasks.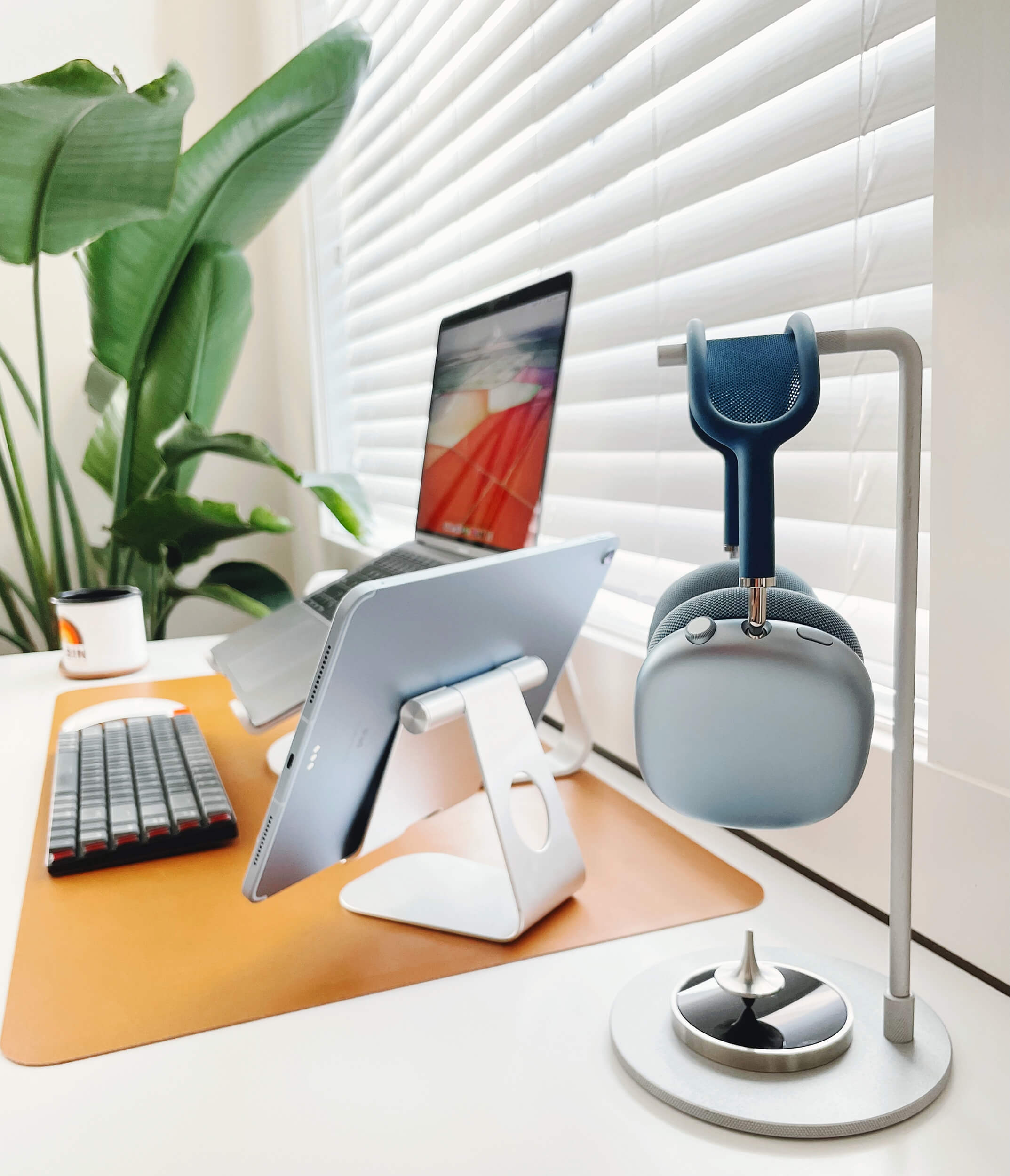 Embrace your passion with a themed desk setup
Unleash your productivity by crafting a home office space that's a love letter to your favourite themes, like Dark Academia, manga series, video games, or sci-fi sagas.
If Dark Academia is your aesthetic, think traditional wooden furniture, stacks of classic books, typewriter-style keyboards, and a green banker's lamp for that scholarly ambiance.
A manga or anime lover? Deck your workspace with prints from your favourite series, anime figurines, or even manga-inspired custom keyboard.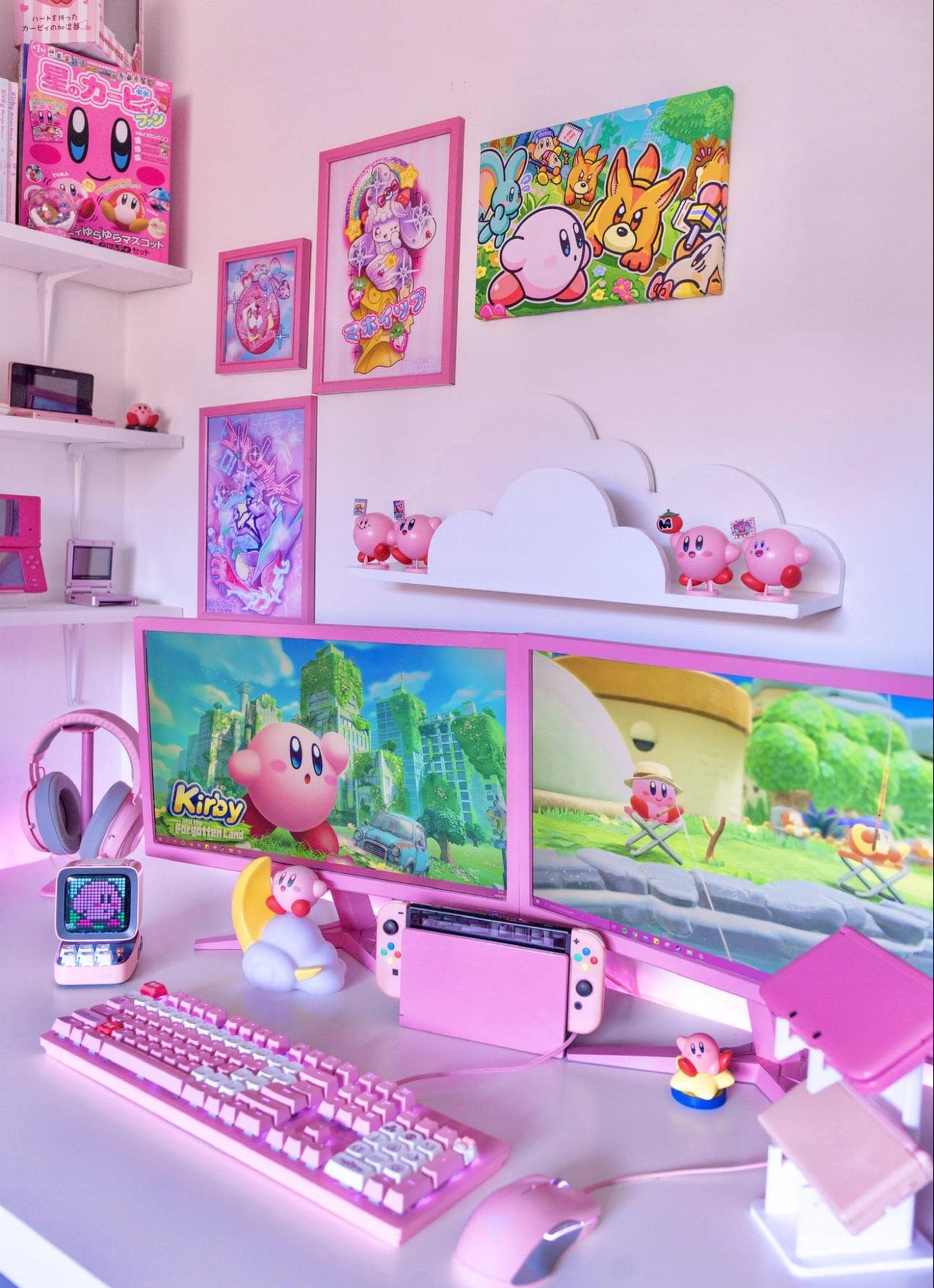 For the gamers out there, why not amp up your game breaks with a Nintendo Switch decked out in a skin featuring your beloved game? With each glance and touch, you'll be reminded of your passion, recharging your motivation and adding a dose of fun to your workday.
Calling all sci-fi enthusiasts! Imagine looking up from your workstation to see framed posters of iconic movies like Star Wars, Blade Runner, or 2001: A Space Odyssey.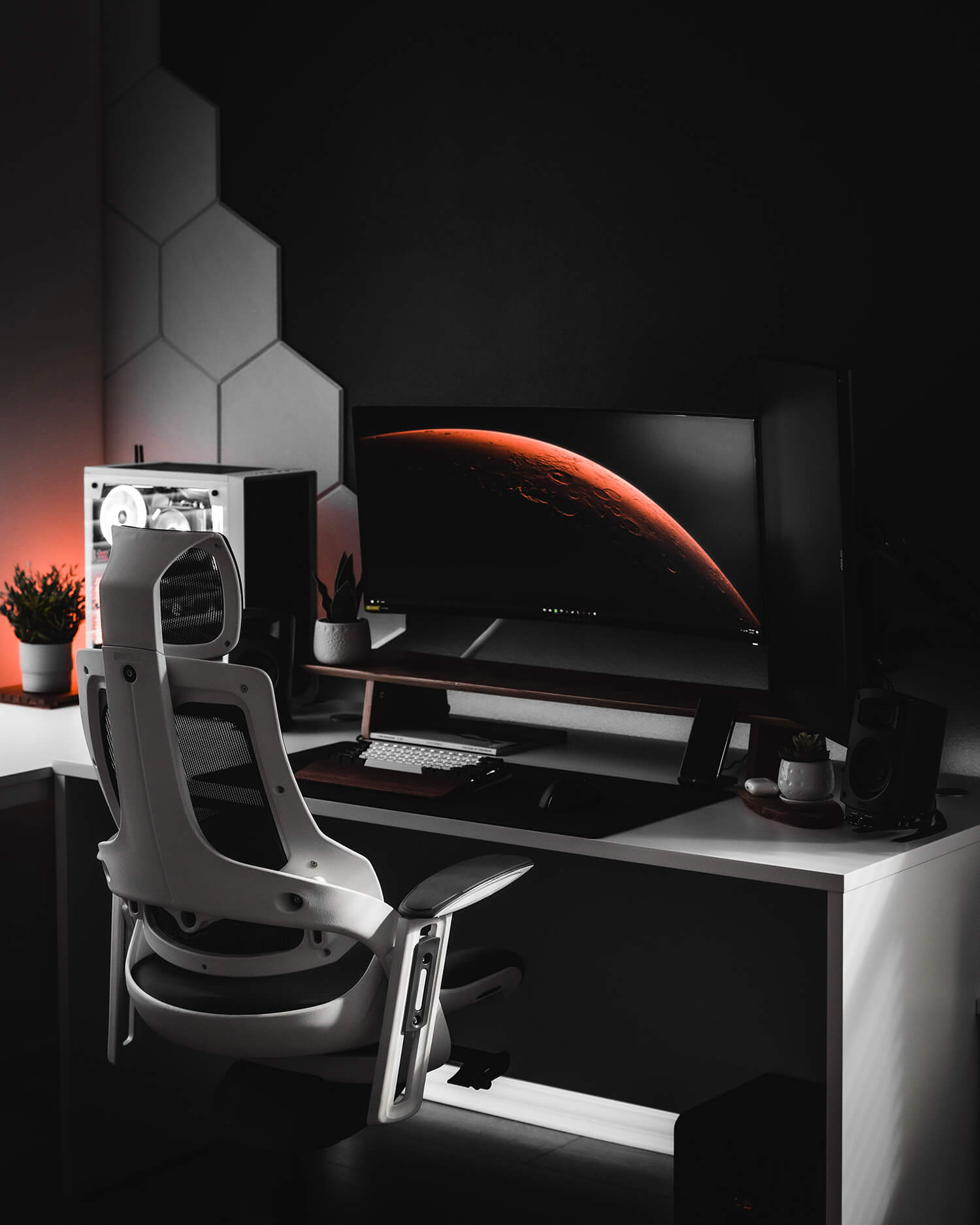 Elevate your work experience with an adjustable monitor stand
Placing your monitor at eye level reduces strain on your neck and eyes and promotes better posture.
Invest in a reliable, adjustable monitor mount, arm, or riser to achieve the perfect height and angle.
If you work on a laptop, consider adding a laptop stand and an external keyboard for a more ergonomic arrangement.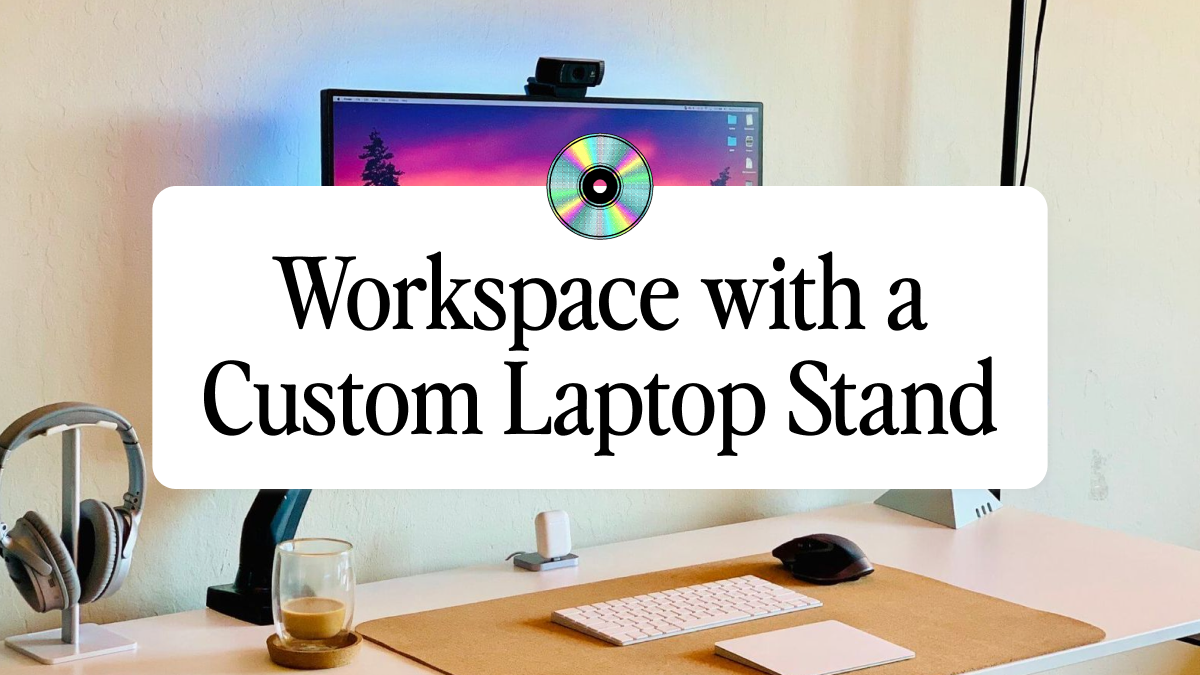 Make the most of your spot with an L-shaped desk
An L-shaped desk can be a game-changer for your home office, providing ample workspace without compromising on style or comfort.
Harness L-shaped desks to organise and streamline your work process.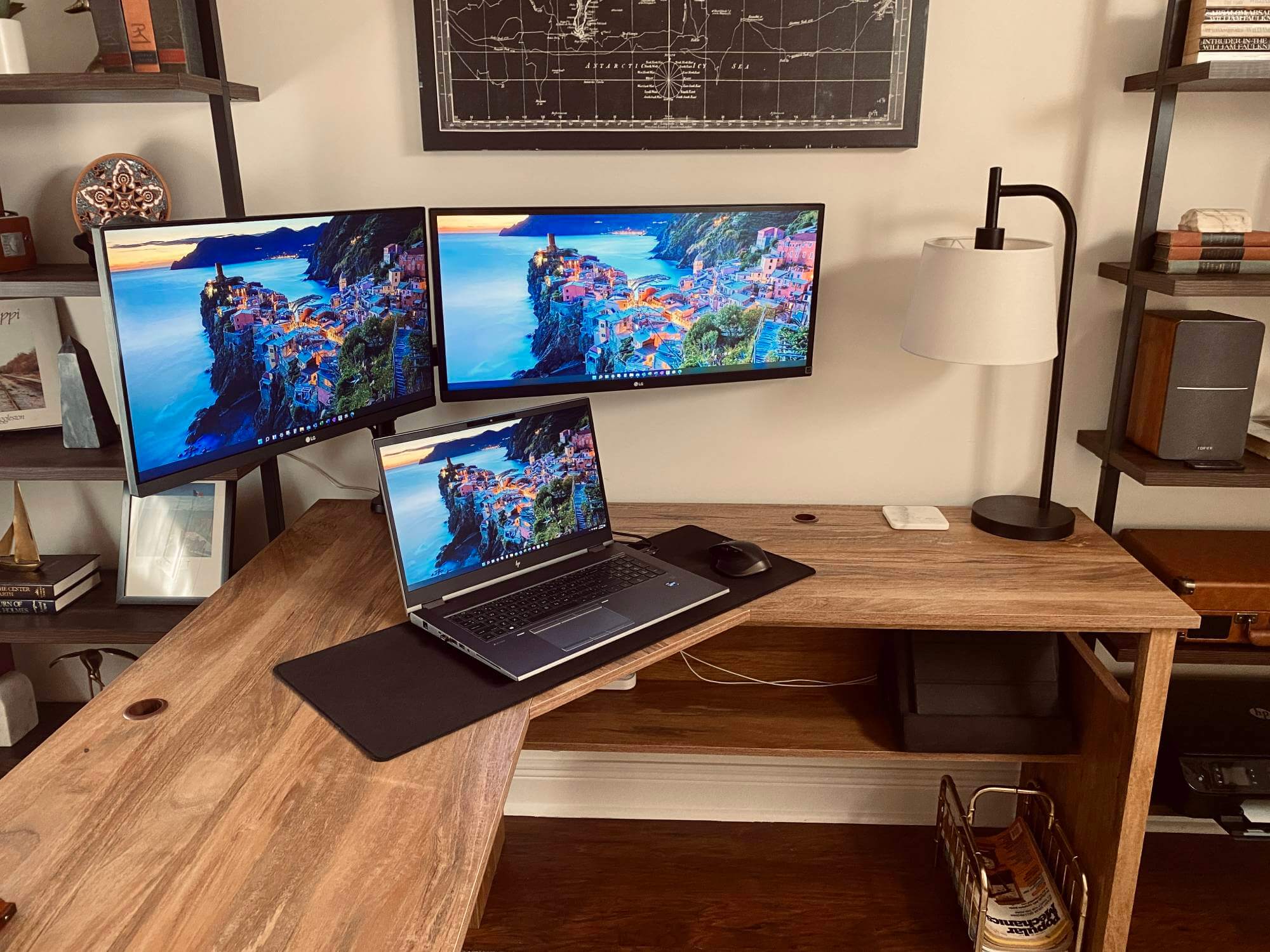 Consider designating each "leg" of the desk for specific tasks — one for computer work, another for paperwork or sketching, even leaving a cosy corner for that essential coffee cup.
This way, you can visually and physically separate different aspects of your work, reducing clutter and enhancing focus.
Plus, its corner-friendly design makes efficient use of room space, ideal for smaller rooms or multi-purpose areas. It also offers plenty of under-desk space for storage solutions or stretch breaks.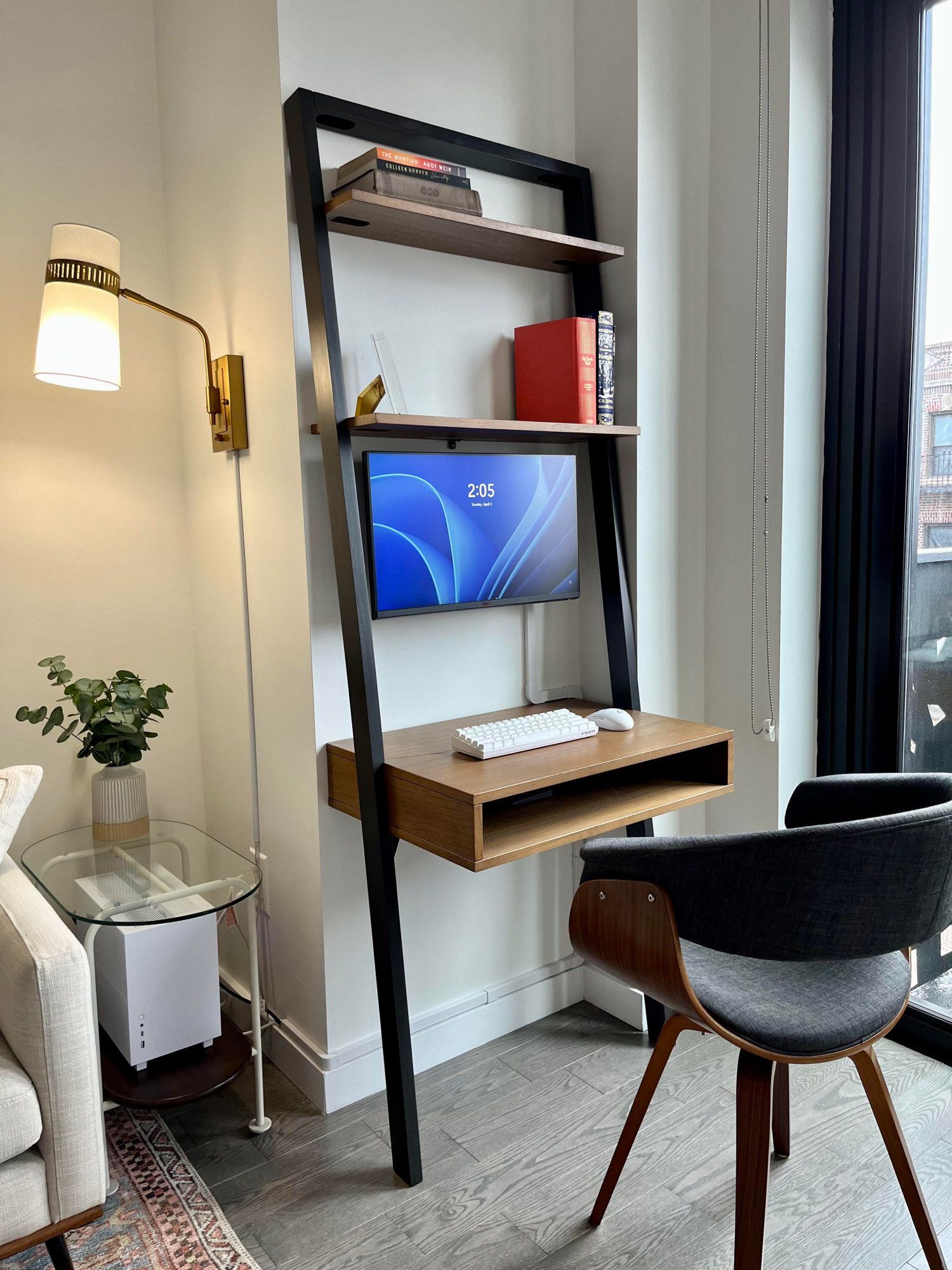 Supercharge your workday with the right productivity tools
Productivity tools are your secret weapon for optimising tasks, managing time, and handling projects.
Start by identifying your needs.
Are tasks slipping through the cracks? A to-do list app like Todoist might be your ally.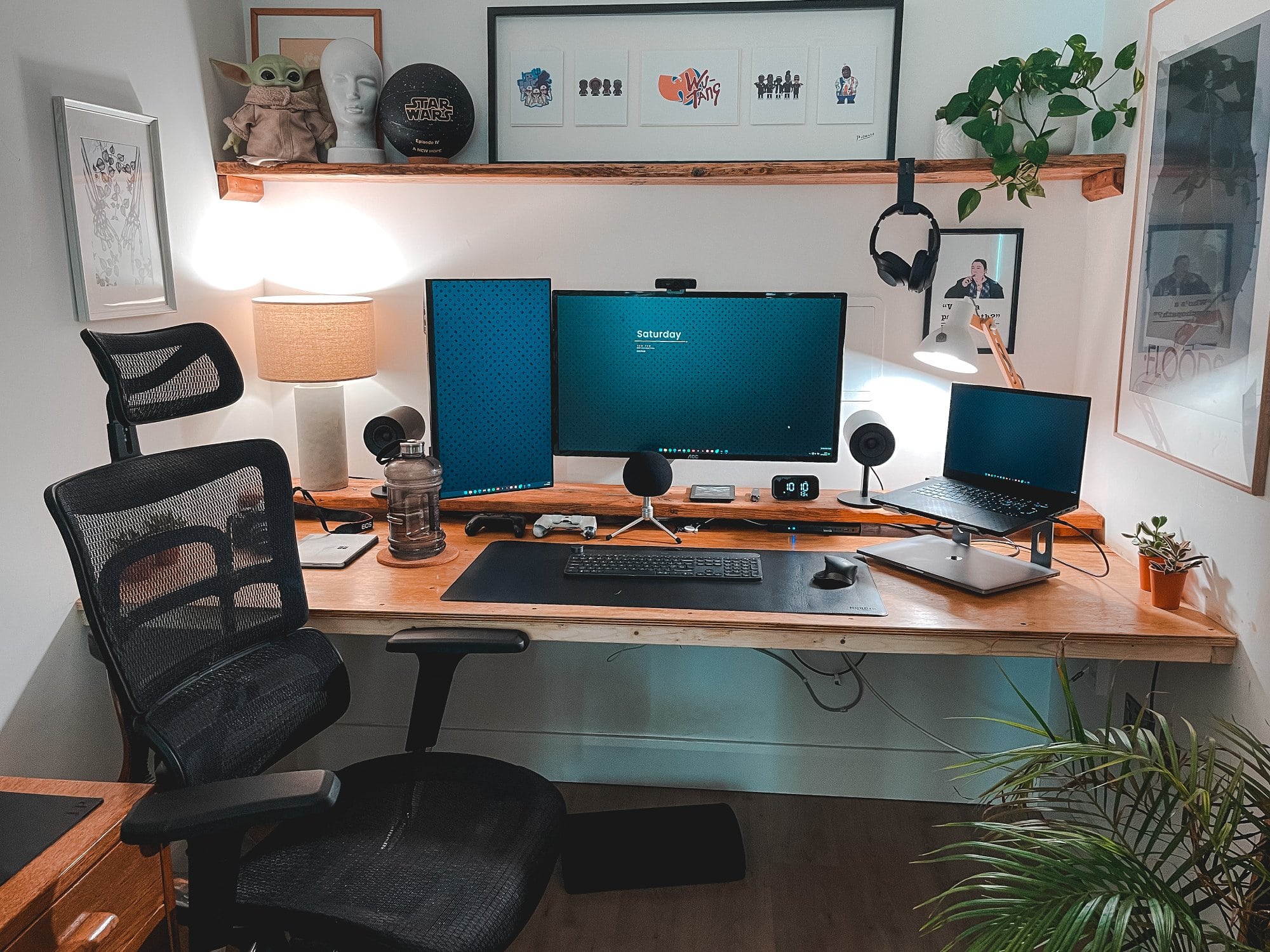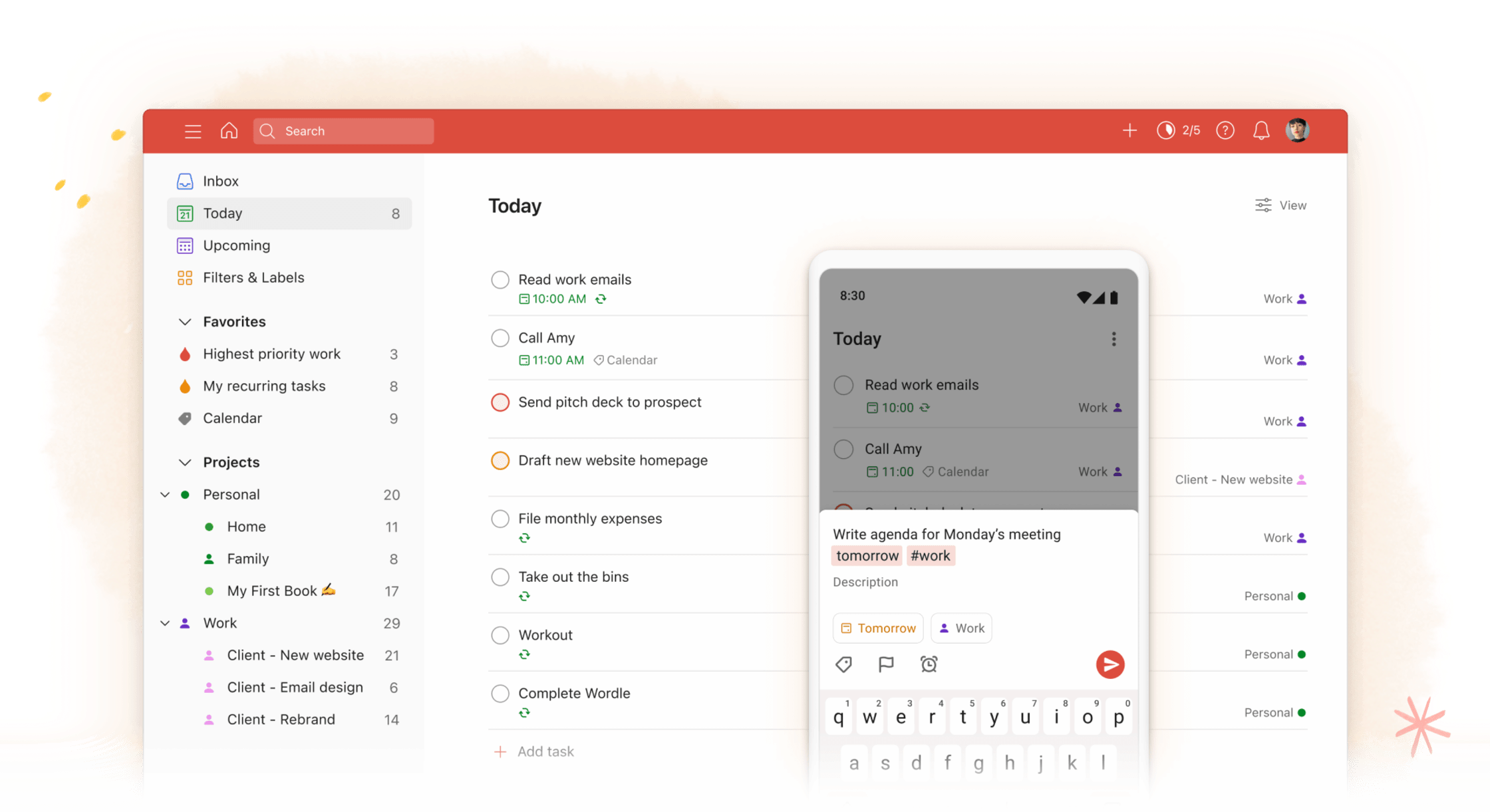 Do you find it hard to focus? A physical Pomodoro timer or an app like Focus Booster can help you structure your time effectively, with short bursts of concentrated work followed by quick breaks.
Perhaps you're grappling with time management? Try time-blocking techniques, sectioning your day into dedicated slots for specific tasks.
And if project coordination seems overwhelming, a project management tool like Trello can streamline your workflow.
Unleash efficiency with smart storage solutions
Picture this: a workspace where everything has its place, from your favourite pen to that desk fan you only need a few days per year.
With savvy storage solutions like drawer organisers and desk trays, this can be your reality.
A clutter-free desk not only looks great, but it also helps you find what you need instantly, making your workday smoother and more efficient.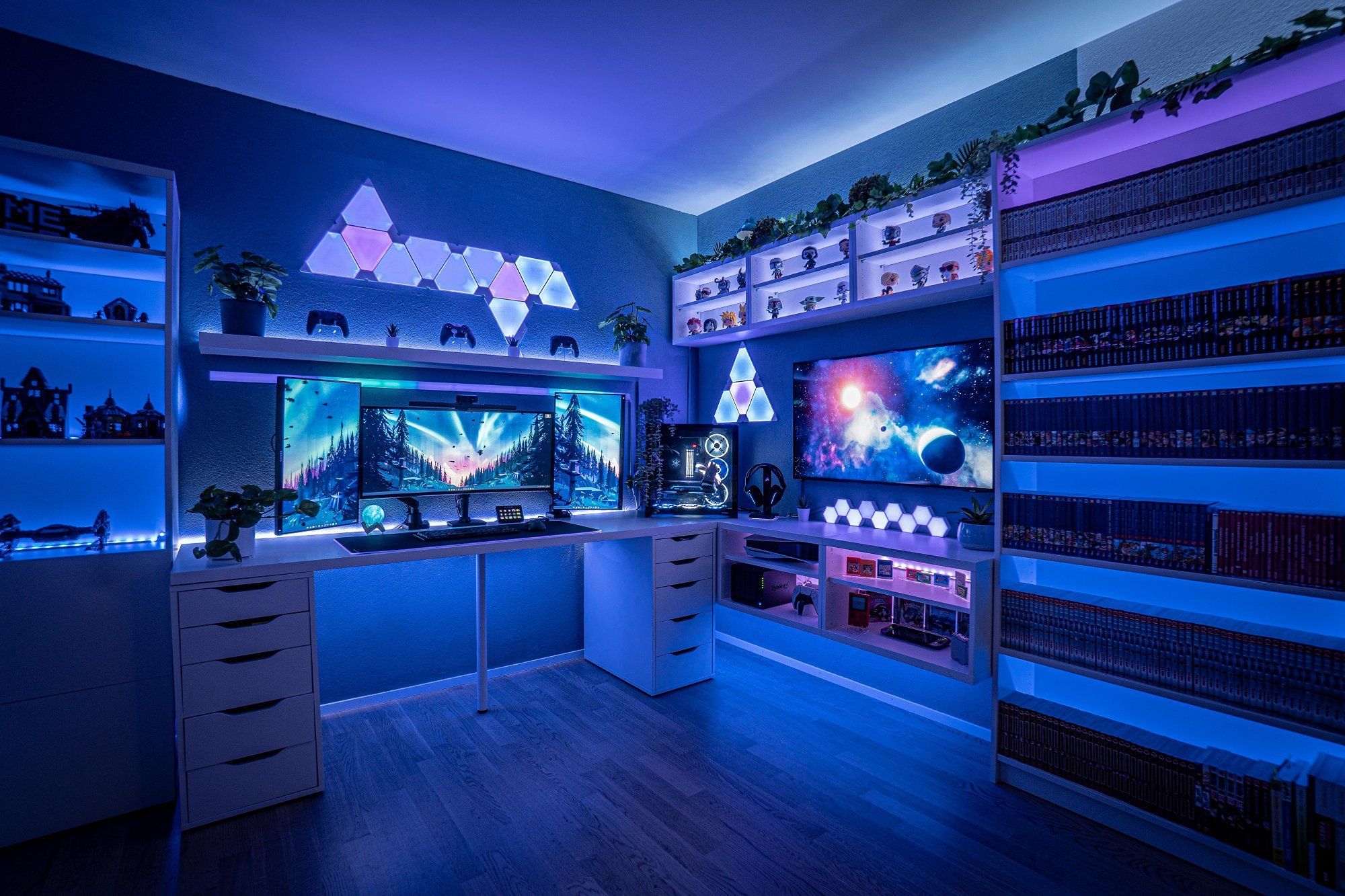 Make use of wall space with a pegboard
Step up your organisation game by harnessing your wall space with a savvy pegboard.
This isn't just about hanging notes; it's about smart, accessible storage.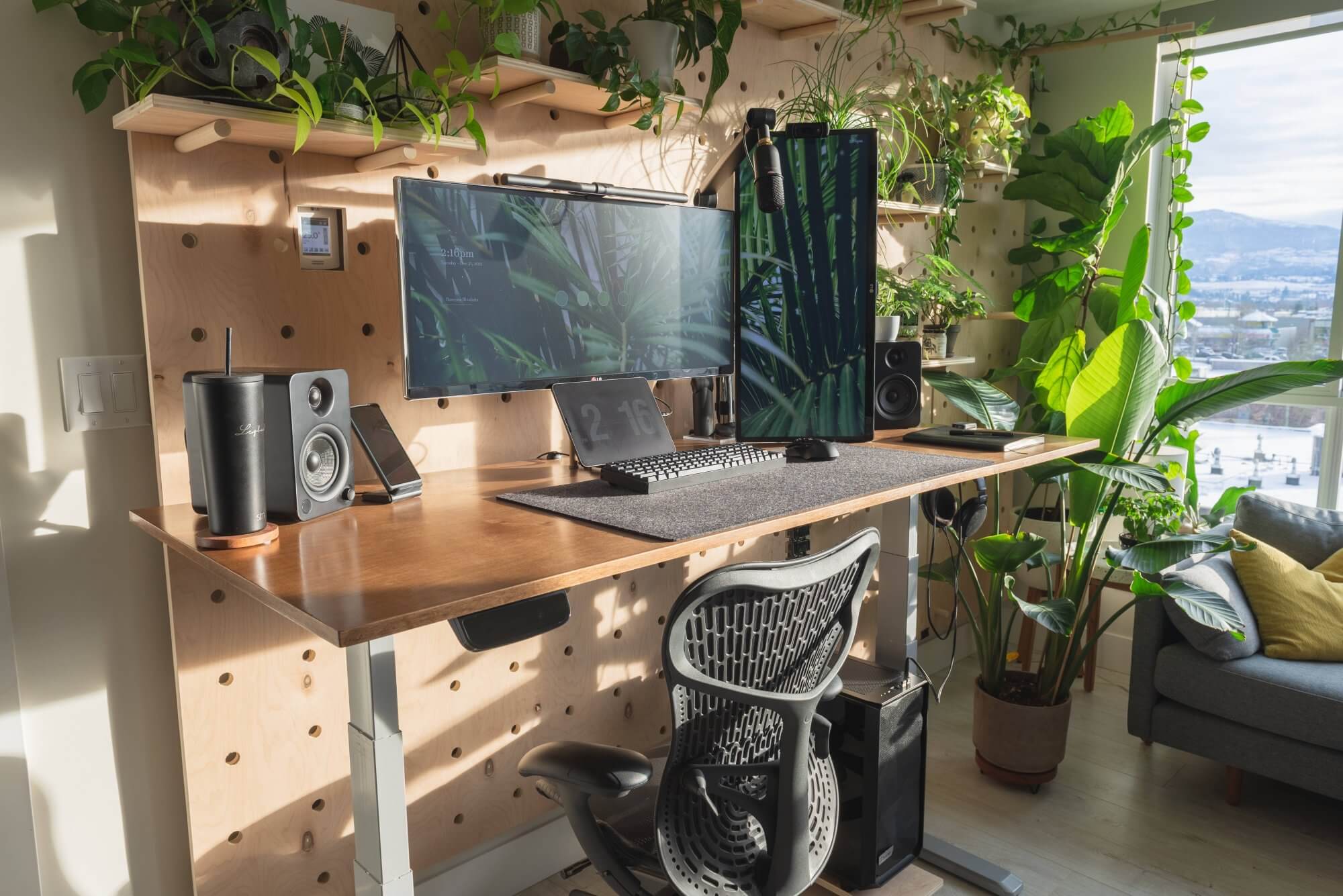 With hooks, small baskets, and mini shelves you can hang headphones, stationery, small potted plants, or anything else you need at hand.
Showcase your favourite photos or pieces of art for a unique touch.
A pegboard not only helps keep your workspace decluttered and orderly but also serves as a customisable canvas reflecting your work environment and individual flair.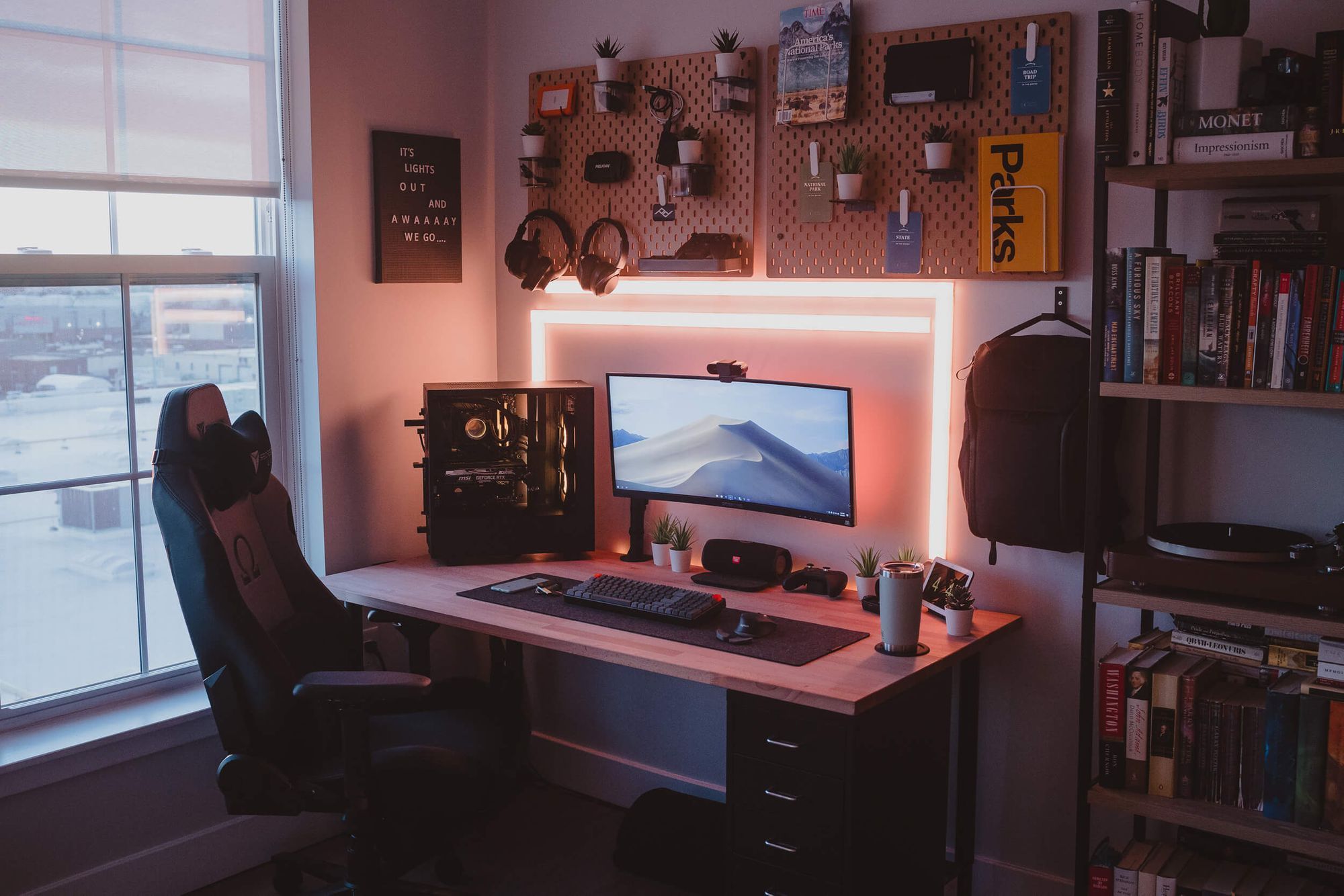 Boost your audio with a top-notch speaker system
Are you a fan of tuning into music or podcasts as you work?
Elevate this auditory experience by investing in a high-quality speaker system.
Crisp, clear audio can not only amplify your enjoyment but also enhance your mood and concentration.
And remember, if you're sharing your space, headphones are a great alternative to keep your sound personal.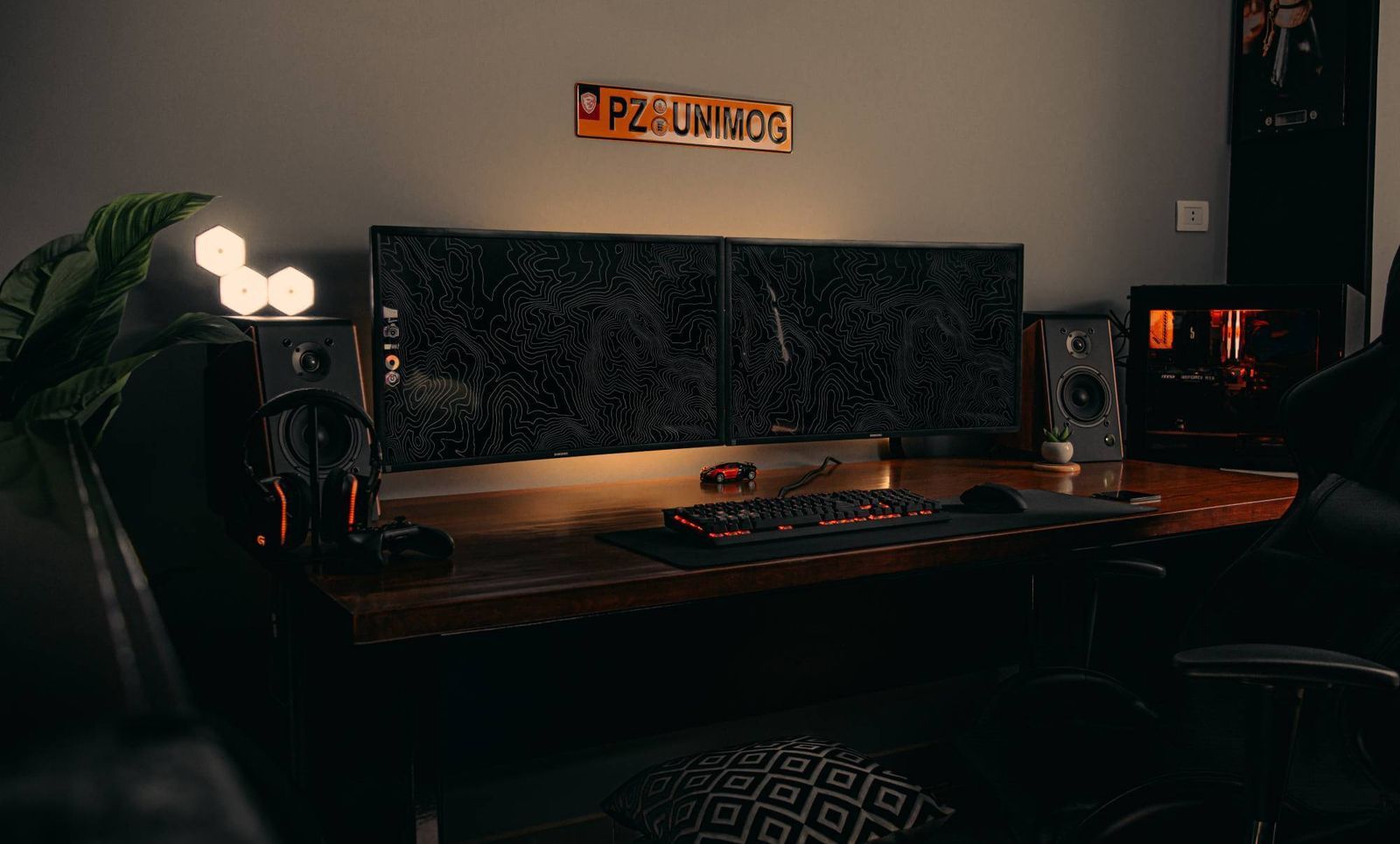 Create your perfect ambience with adjustable lighting
Don't underestimate the power of the right lighting in setting your mood and productivity levels.
Swap out harsh, fixed-intensity lights for dimmable options. These give you the freedom to adjust brightness according to the task or time of day.
Craving relaxation?
Dial up a warm, cosy glow.
Need to stay alert? Switch to a cooler, crisp light.
For a fun and motivational twist, consider adding neon or RGB lights. They can infuse your space with colour, creating different atmospheres to suit your mood or theme.
Plus, many RGB lights come with customisable settings, letting you switch hues with just a click.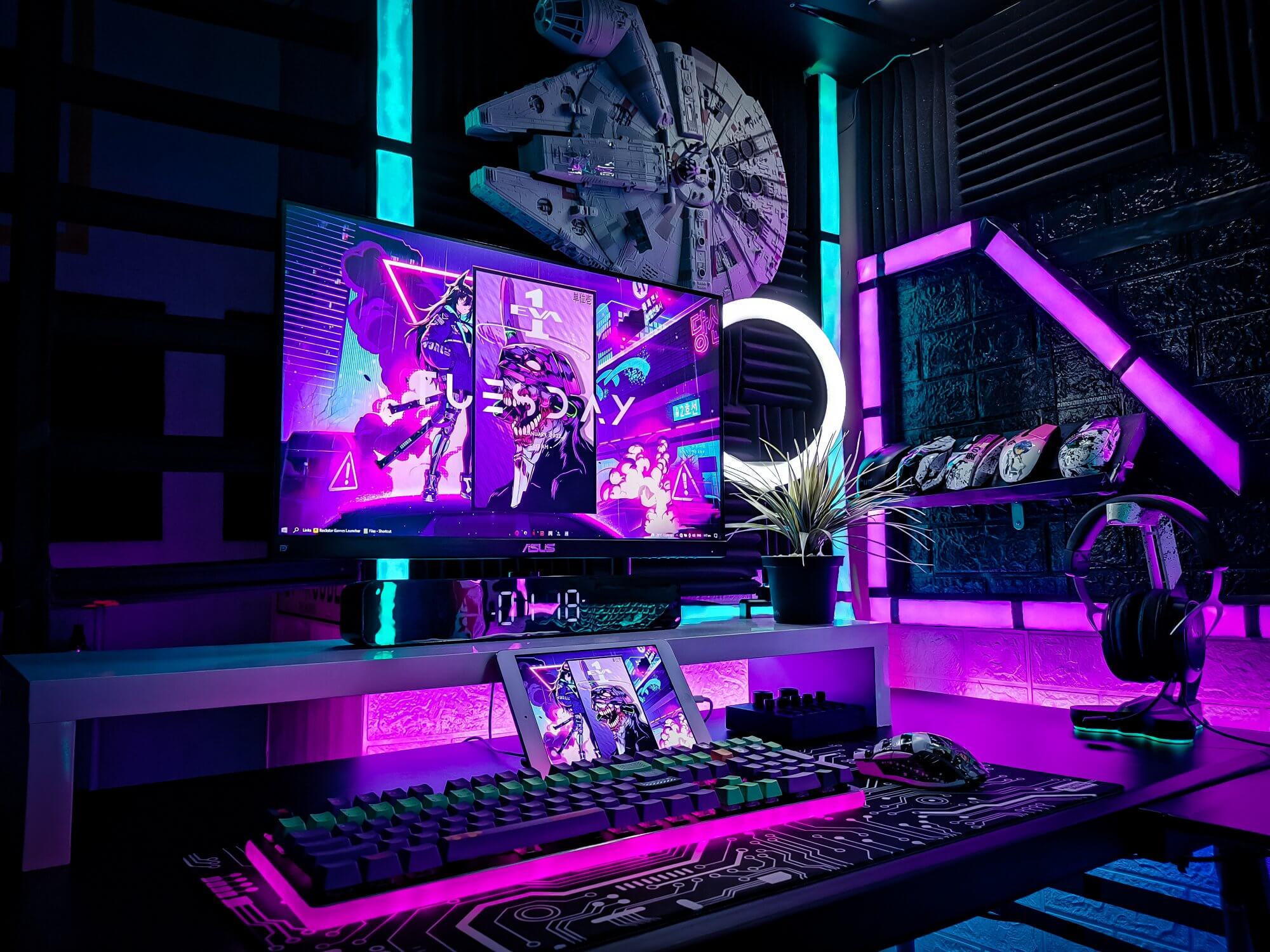 Make scents work for you
Need a pick-me-up for those midday slumps?
Try diffusing refreshing citrus scents like lemon or grapefruit.
Looking to create a calm focus zone? Opt for soothing lavender or chamomile.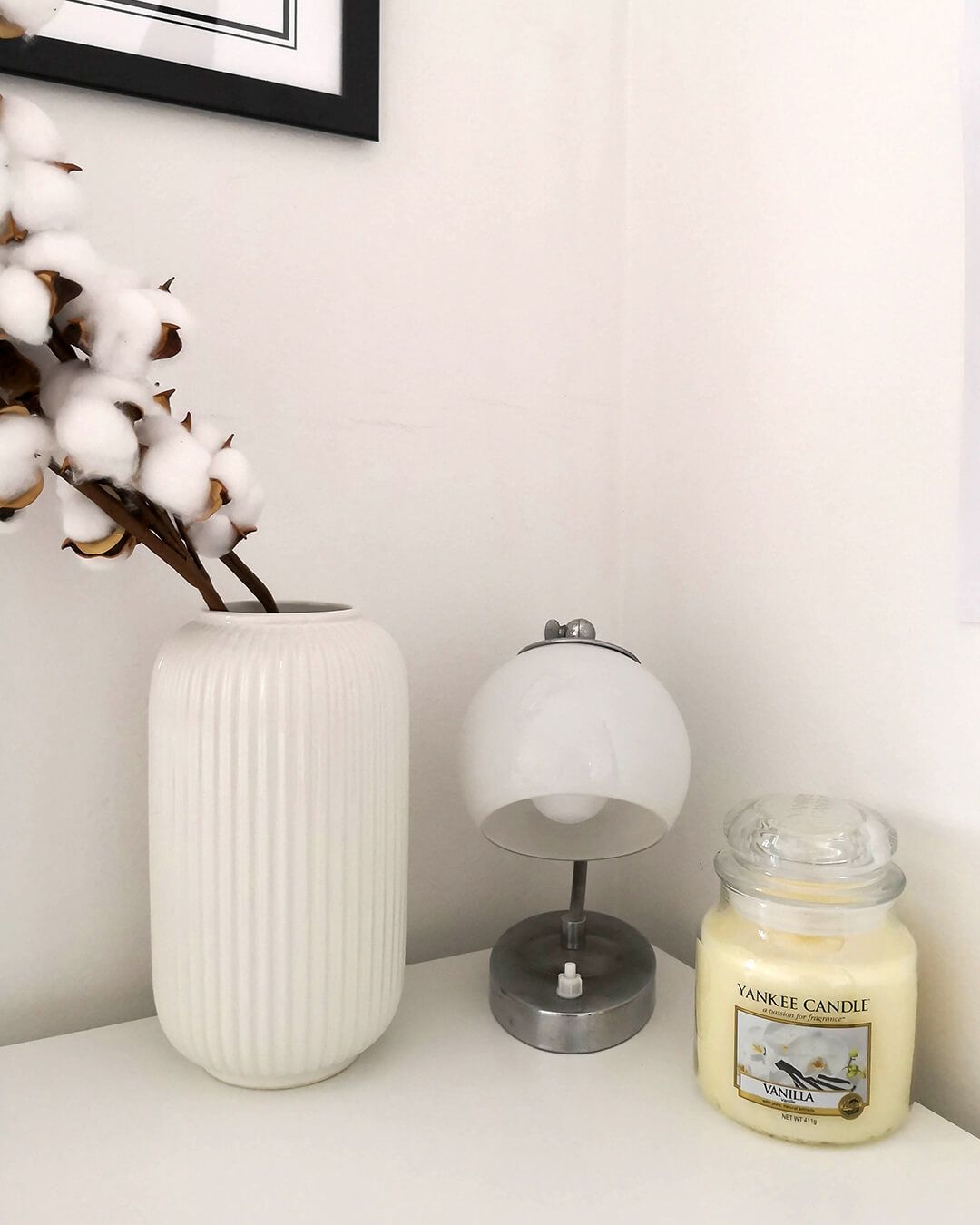 It's all about experimenting and finding what scents work best for you.
So, don't just settle for a visually appealing workspace — make it smell appealing too.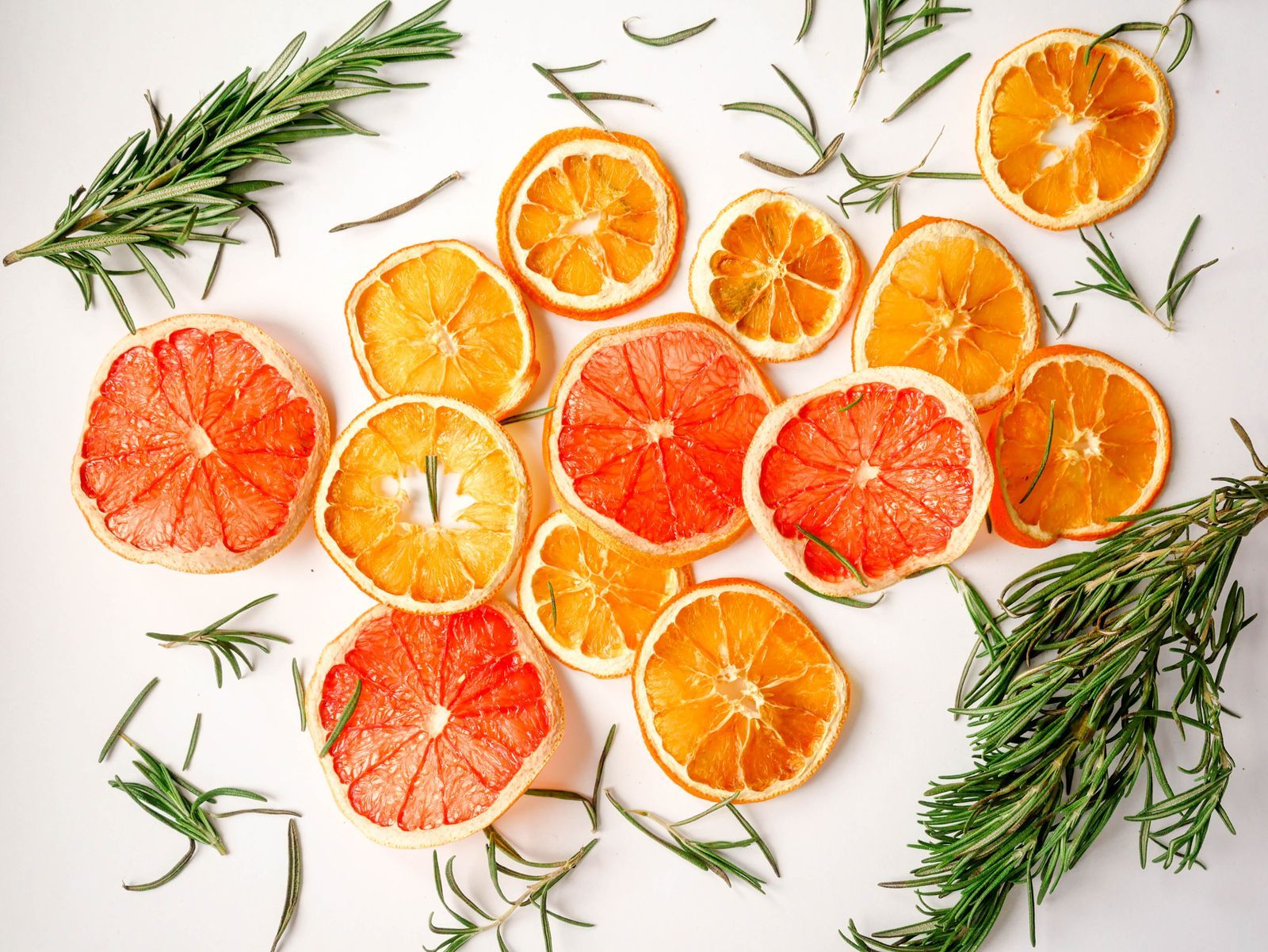 Fuel your drive with motivational quotes and artworks
How about turning your workspace into an inspiration station?
Adorn your surroundings with what sparks your motivation — a cherished quote, a captivating artwork, or a vibrant vision board.
These visuals do double duty — giving you a much-needed boost when energy wanes and personalising your work area.
Don't just work; work inspired.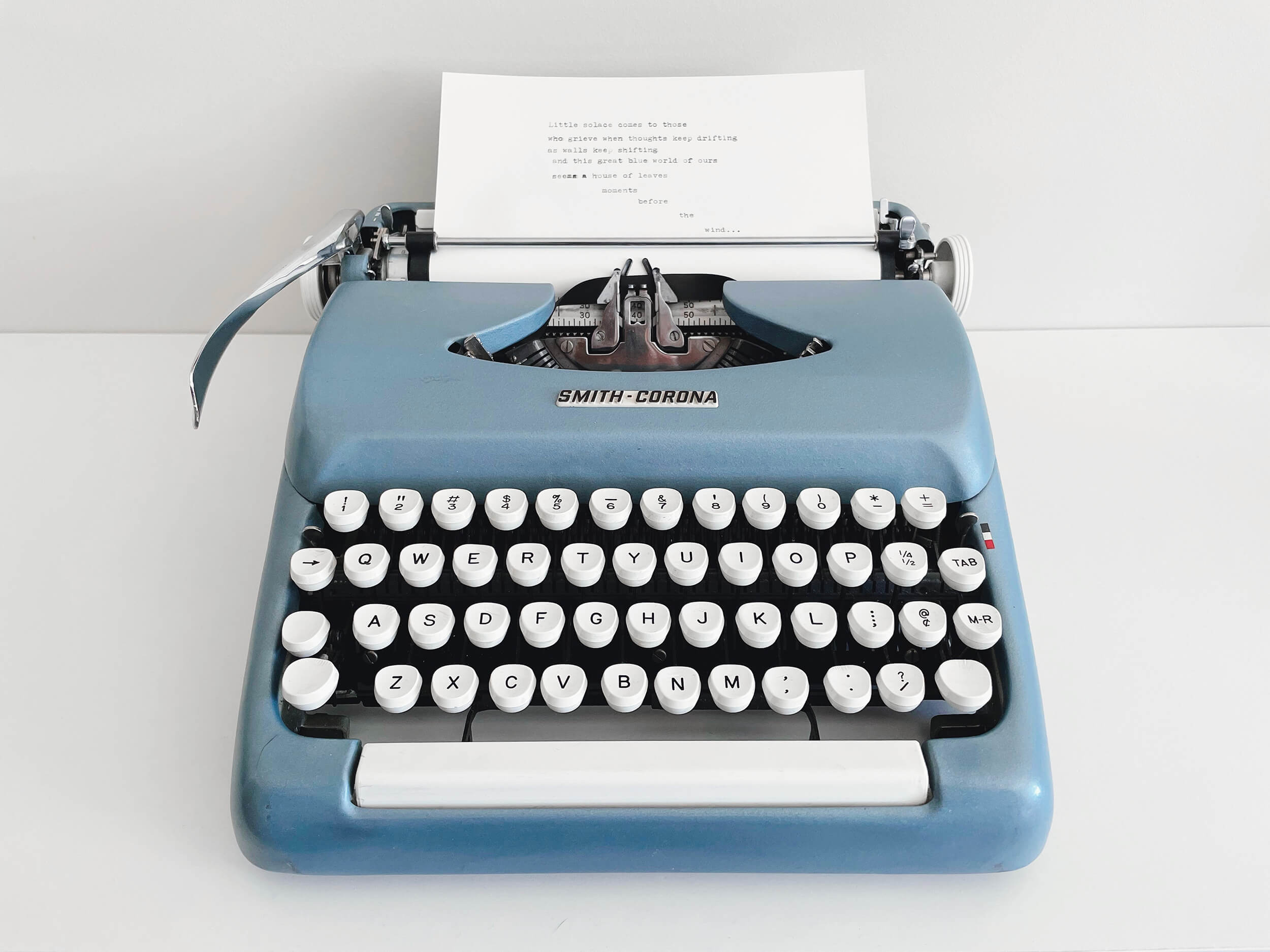 Ditch cords and go wireless
Opting for wireless devices, like a keyboard, mouse, or headphones, drastically reduces desk clutter, granting your desk setup a more streamlined look.
But the benefits go beyond aesthetics. It also offers the liberty to move around your workspace without tether.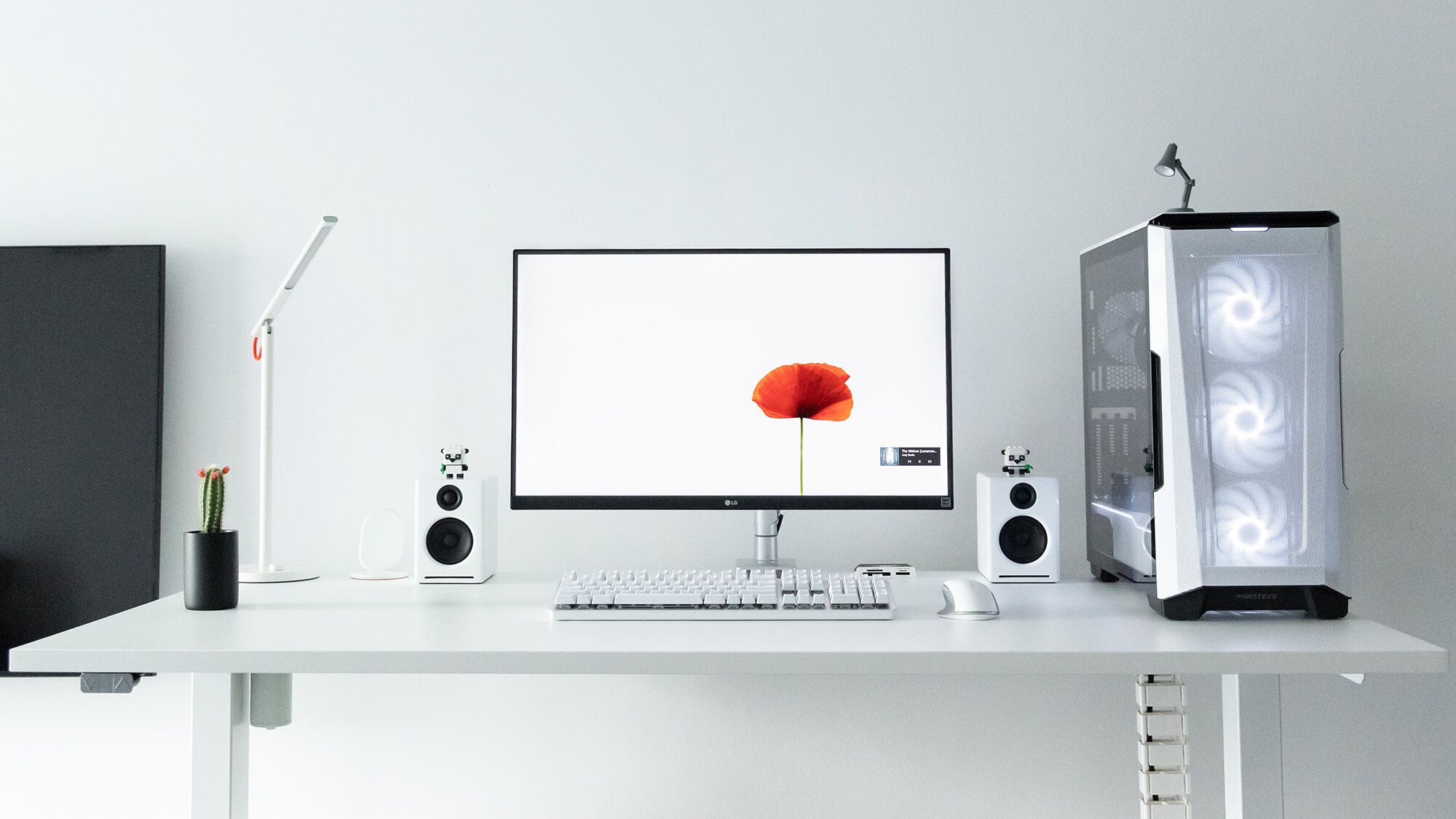 Carve out your work niche in shared home offices
In shared home offices, delineating your workspace is key to maintaining focus and productivity.
A well-placed desk screen or room divider can create a private nook, shielding you from distractions.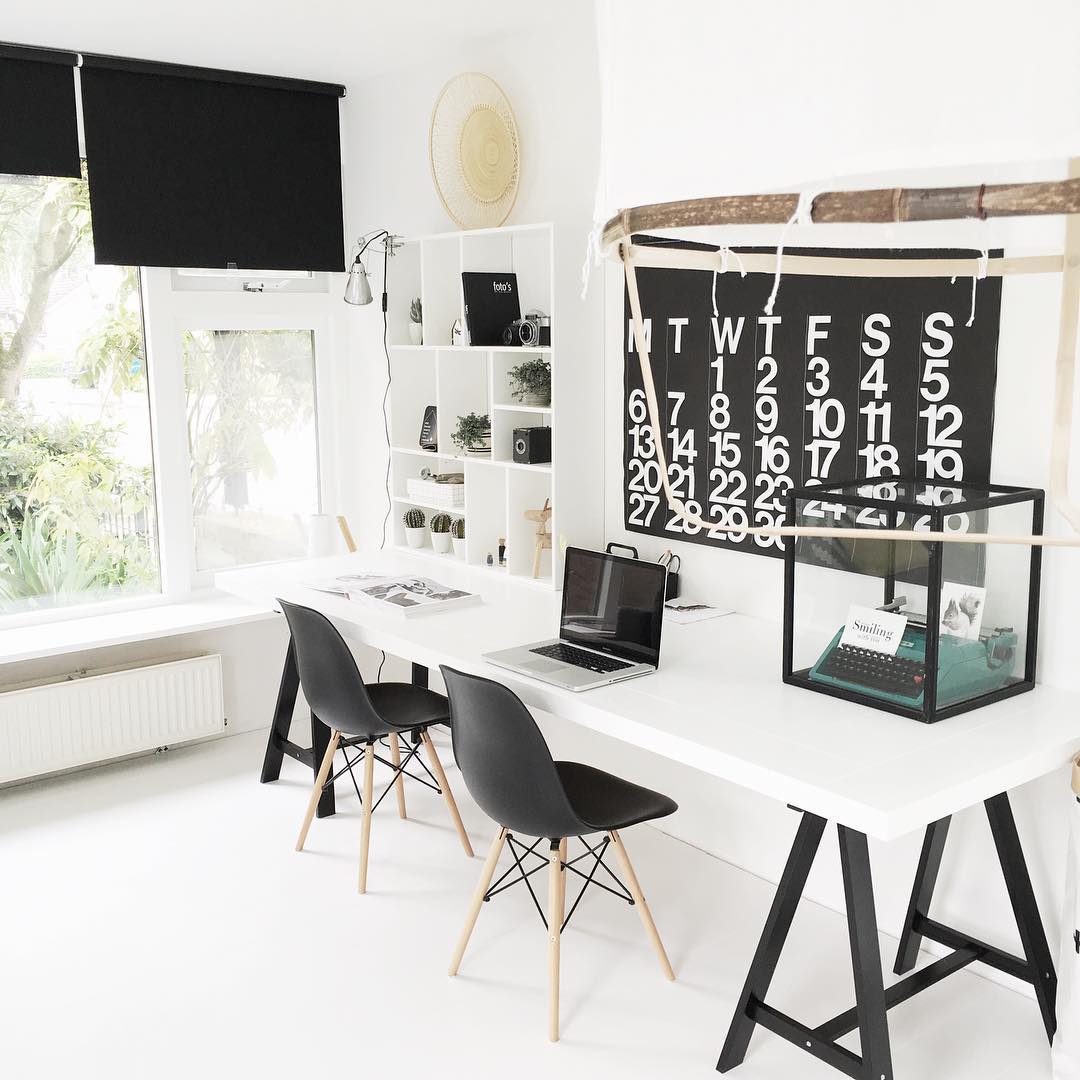 Choose a screen or divider that complements your workspace aesthetics and is easy to set up and relocate.
But don't just stop at desk screens — consider using bookcases, plants, different rugs, or even design styles to visually separate work zones.
It's all about creating distinct areas that cater to individual needs while still maintaining a harmonious shared home workspace.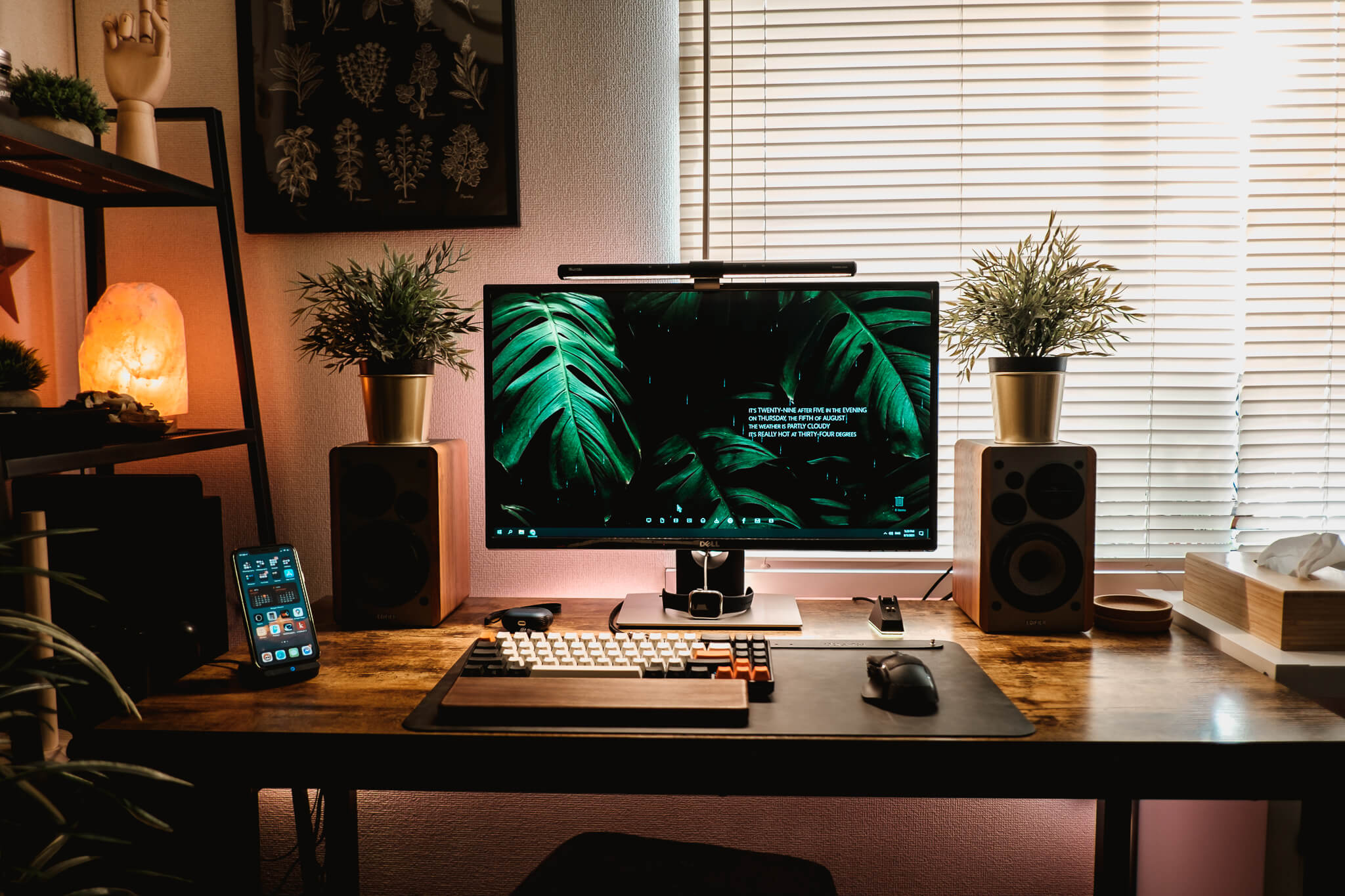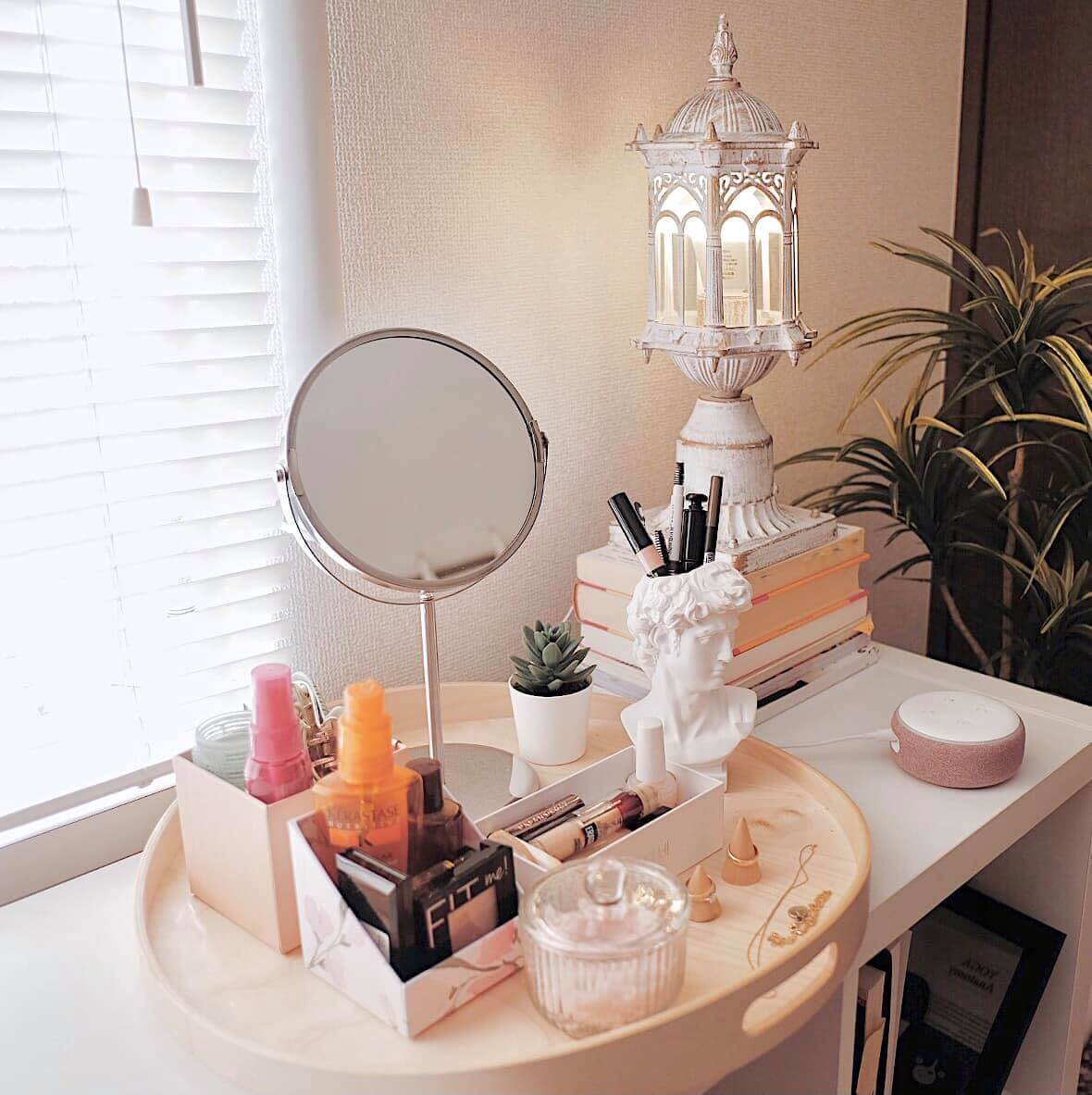 Let the playlist fine-tune your workday
Instrumental tracks, nature sounds, white noise, or your favourite tunes — it's all about building a unique work playlist to sync with your rhythm.
Research even suggests that different music genres can impact various tasks: classical music is great for analytical tasks, while upbeat tunes can boost creative work.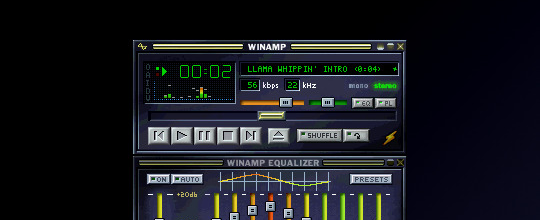 Do it yourself
Building a home office using your DIY skills offers a multitude of benefits that go beyond the mere satisfaction of creating something with your own hands.
First and foremost, it allows you to tailor the design and layout to perfectly suit your needs and preferences, optimising productivity and comfort.
Plus, honing your DIY skills fosters a sense of accomplishment.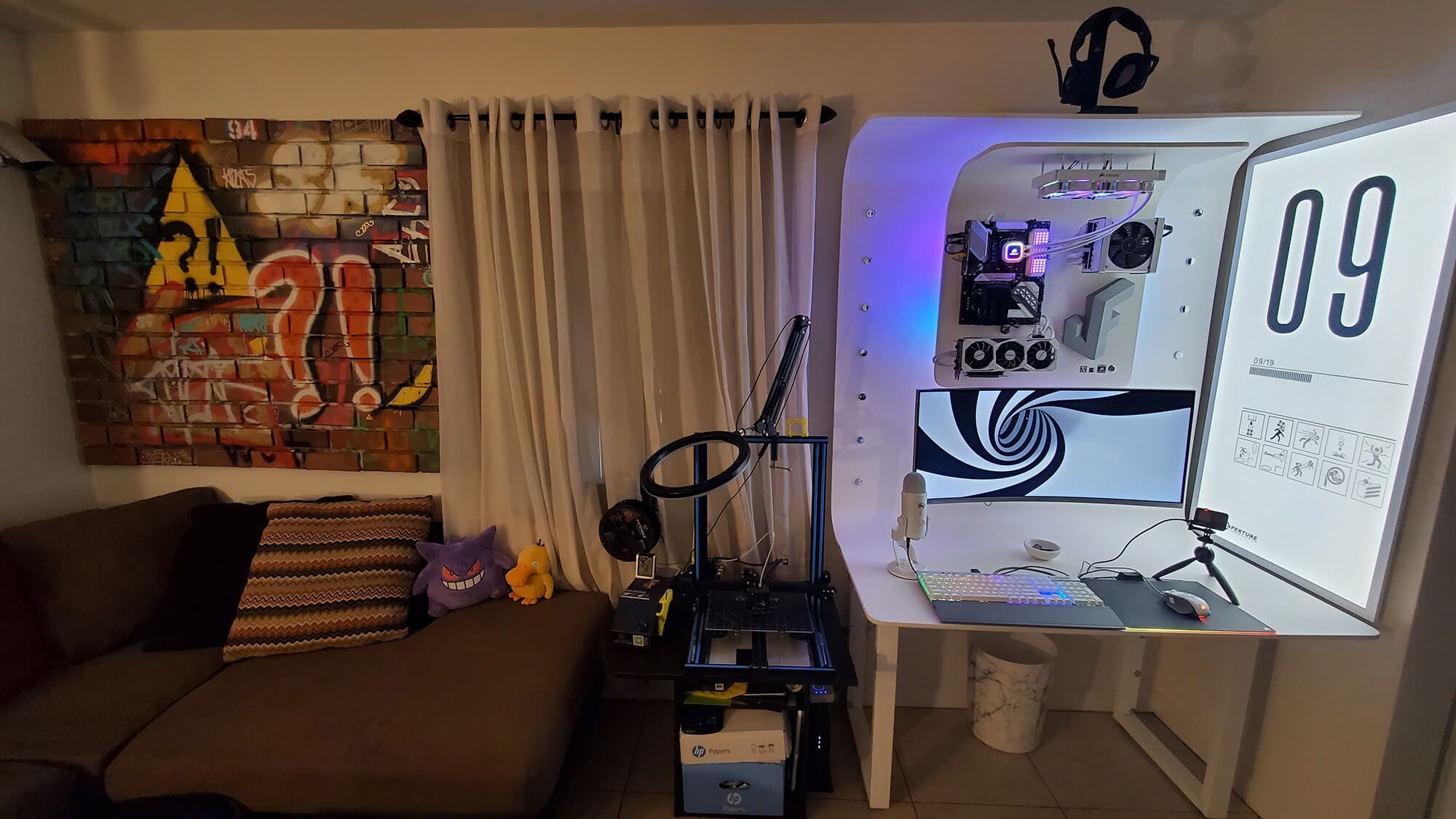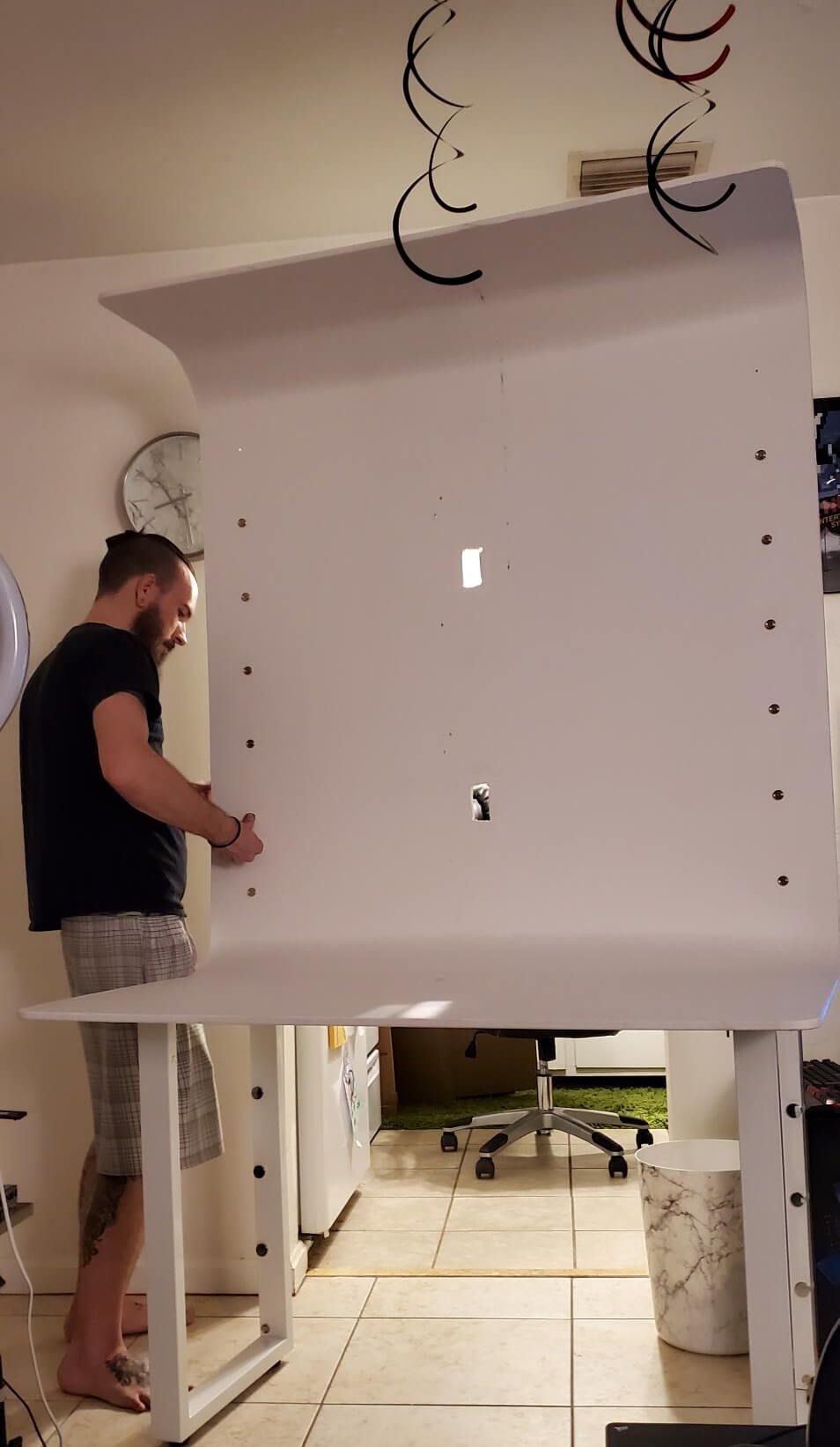 Building your home office from scratch also gives you the chance to incorporate eco-friendly practices, such as using sustainable materials or implementing energy-efficient solutions.
Additionally, DIY projects often prove to be cost-effective, as you can select affordable materials and repurpose existing items to minimise expenses.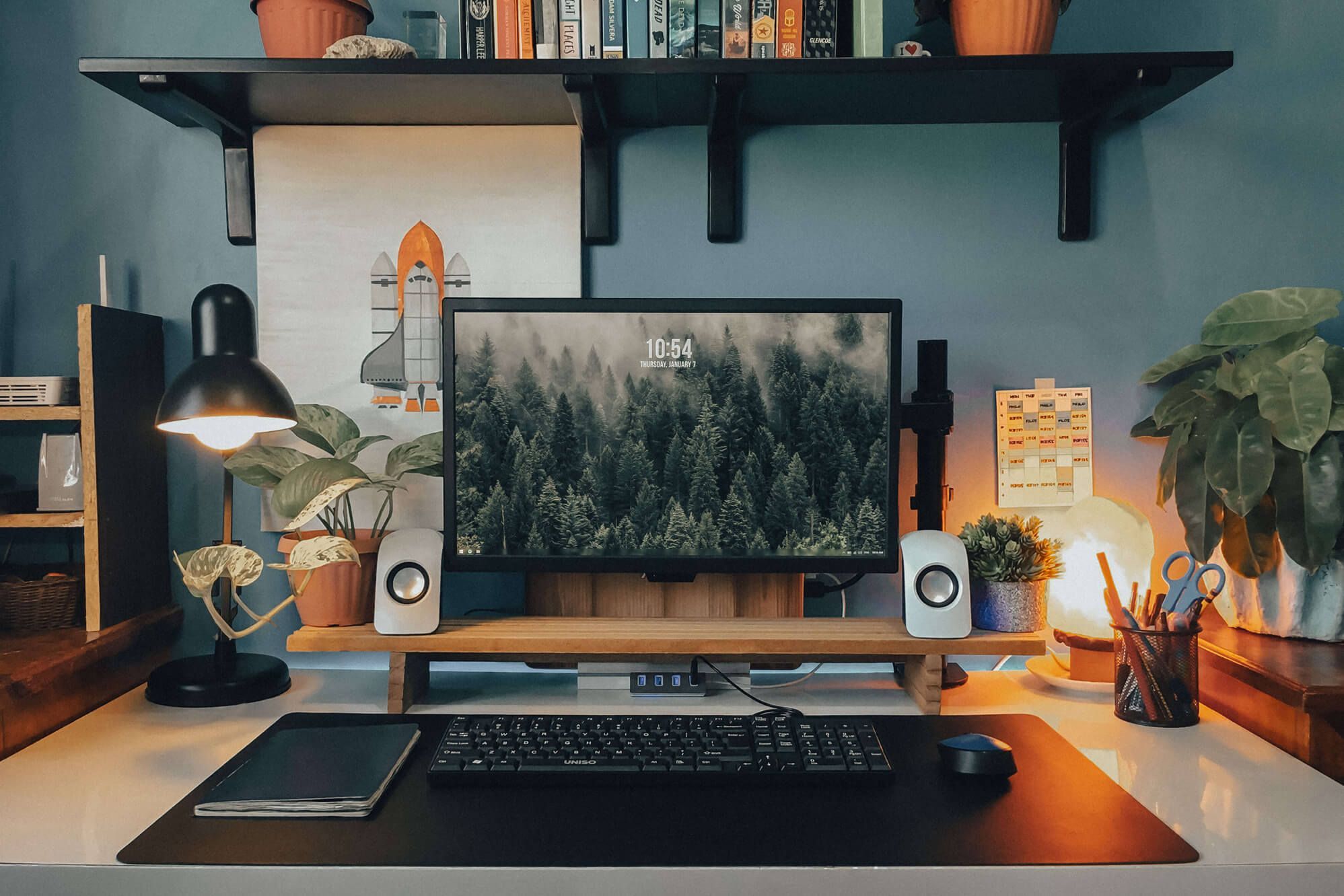 Lastly, the process itself can be highly engaging and enjoyable, allowing you to express your individuality and create a space that truly reflects who you are.
So, unleash your creativity, embark on a DIY desk setup adventure, and craft a home office that not only meets your functional needs but also becomes a source of inspiration and pride.
Look beyond the traditional home office and desk setup ideas
Transform even the most unlikely spaces into an effective home office.
That under-stair nook, an unused closet, or a spare corner in your living room — with a bit of imagination, these can become productive workspaces.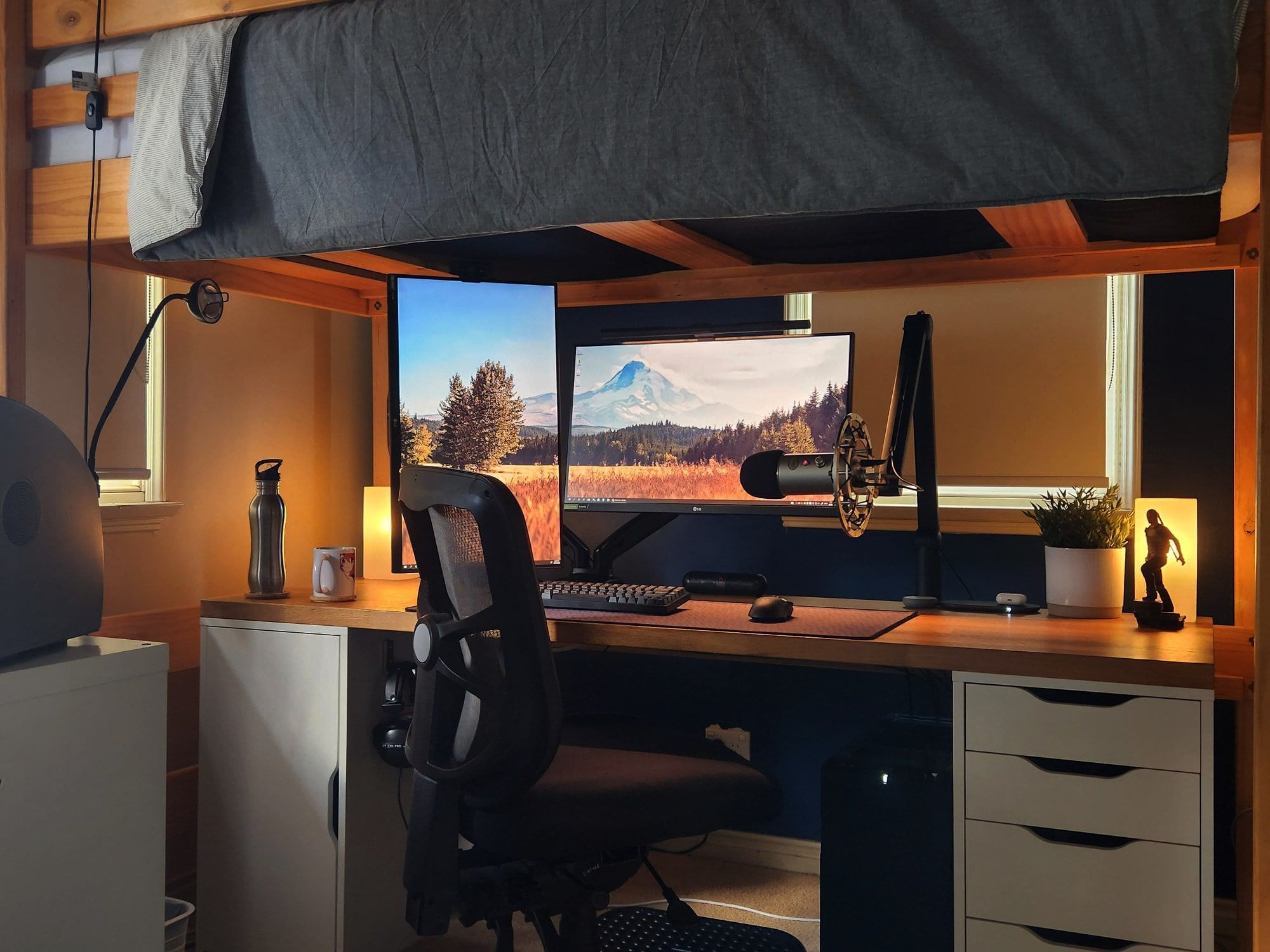 Remember, it's not about the size of your space but how effectively you use it.
Perhaps a small table and a comfy chair in that sunny corner by the window could be your next creative hub.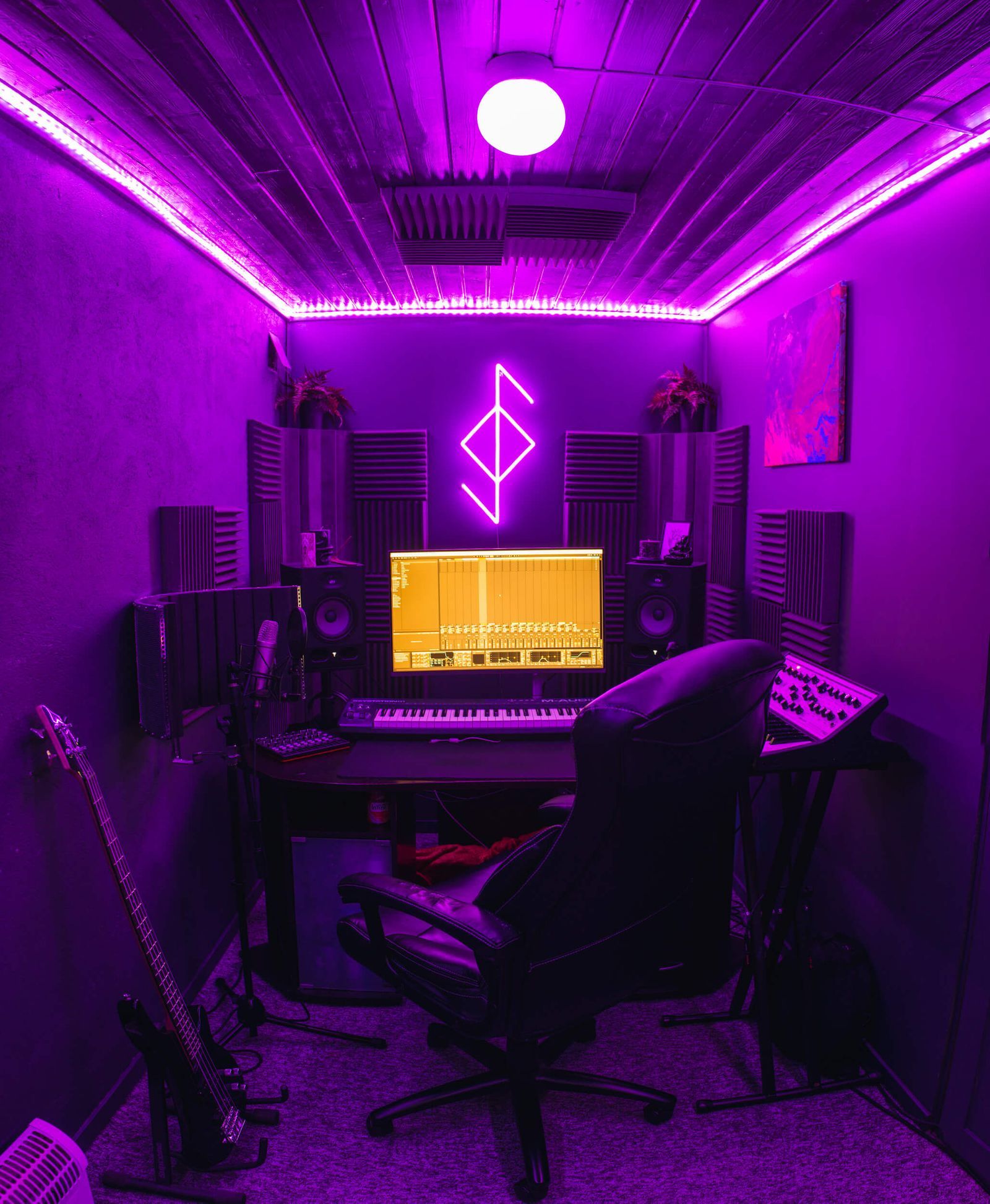 Follow our ultimate checklist for designing your home office
Transforming your home into an efficient and comfortable workspace might be challenging, but we're here to help you.
Follow our comprehensive checklist, packed with more than 50 ideas on how to create an organised and productive home office.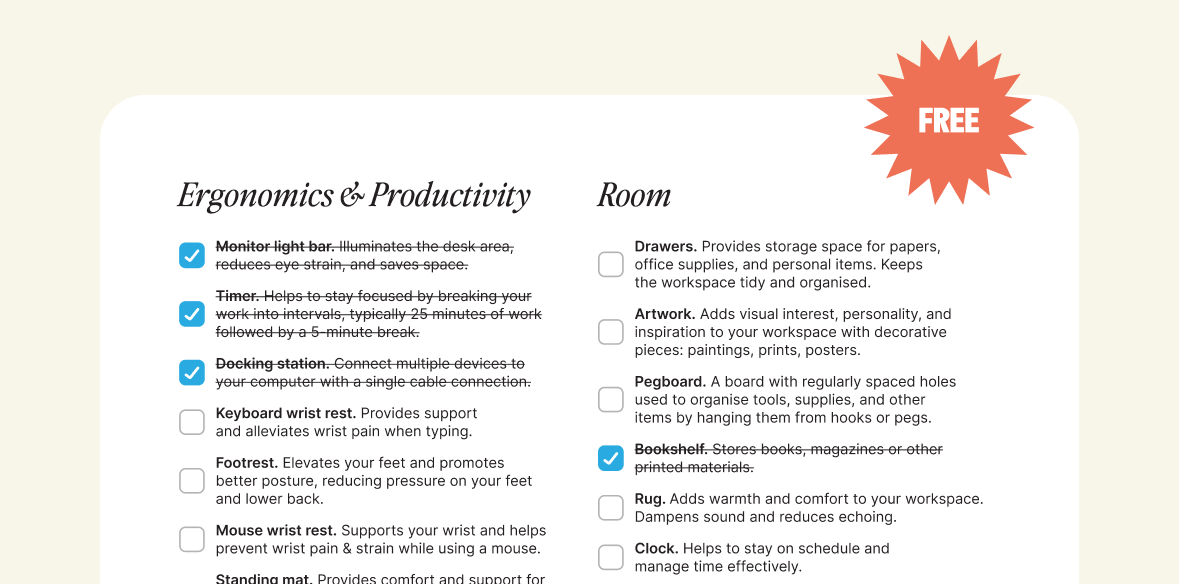 Start by going through each section in our guide:
Essentials & Electronics: Equip your workspace with the necessary tools and technology.
Choose Your Mood: Select a colour scheme or theme that inspires and motivates you.
Cable Management: Implement strategies to keep your cords tidy and out of the way.
Ergonomics & Productivity: Optimise your workspace layout for comfort and efficiency.
Calls & Meetings: Prepare your space for successful virtual communication.
Ideas for Room: Explore ideas for utilising your space effectively.
Self-Care: Remember to incorporate elements of relaxation and self-care.
Use these categories as steps, and remember, creating a space that suits your needs is an ongoing process, so feel free to revisit the list and make adjustments as needed.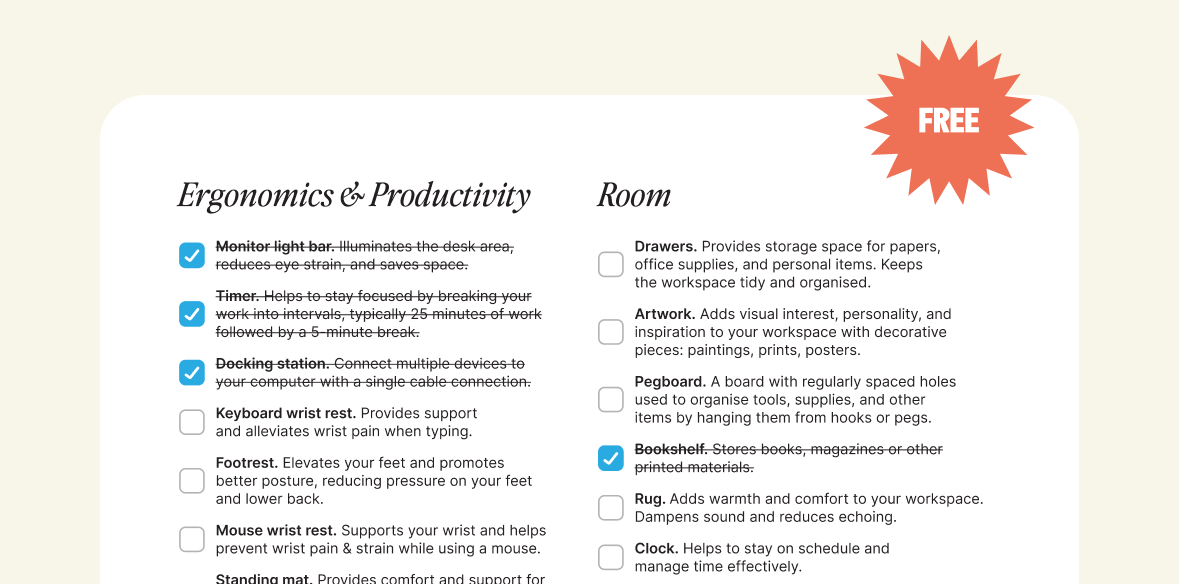 We're a reader-supported publication. This article might contain affiliate links. It means we may receive a commission if you click a link and buy a product that our maker has recommended. The article was done independently.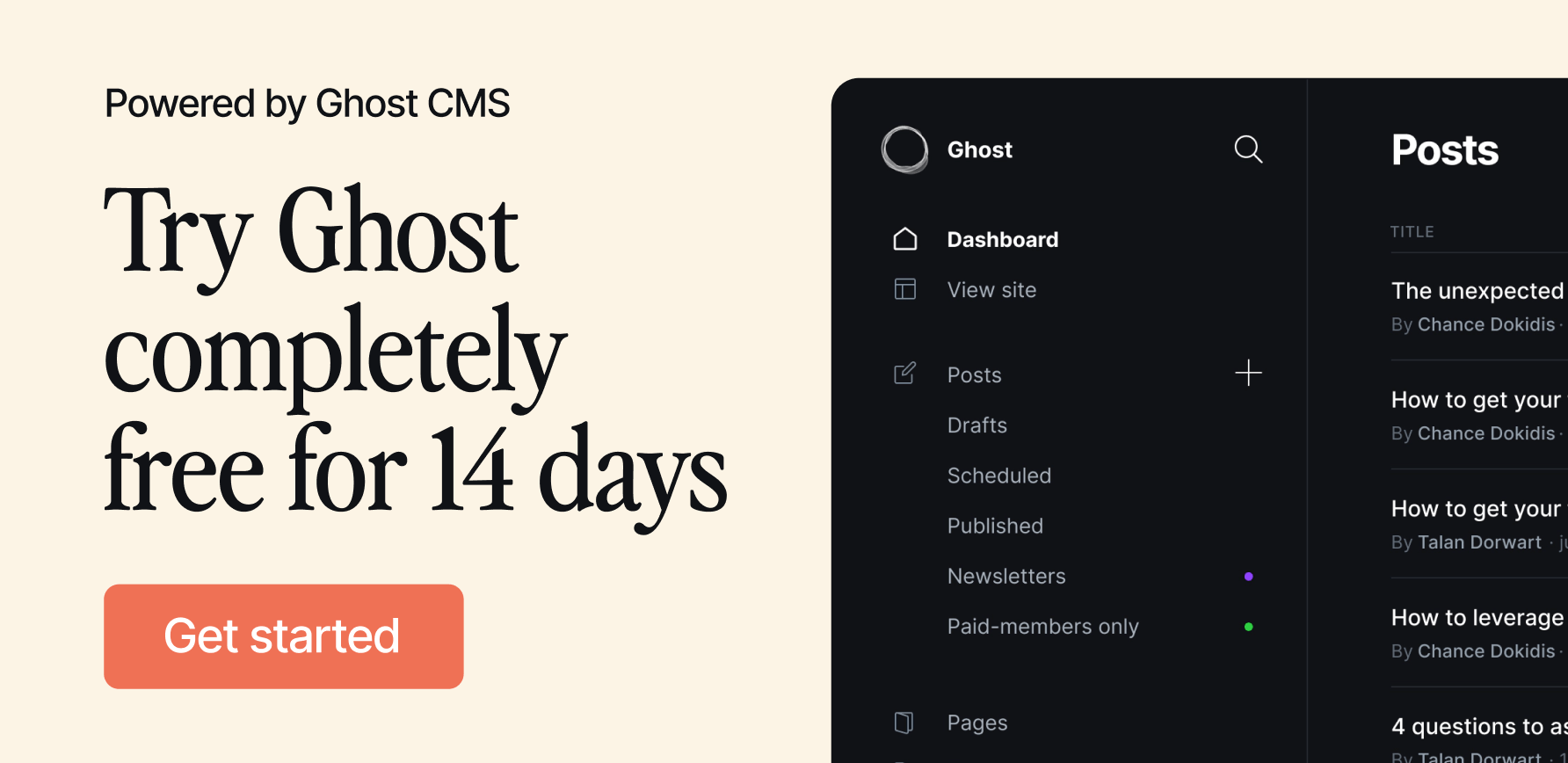 ---