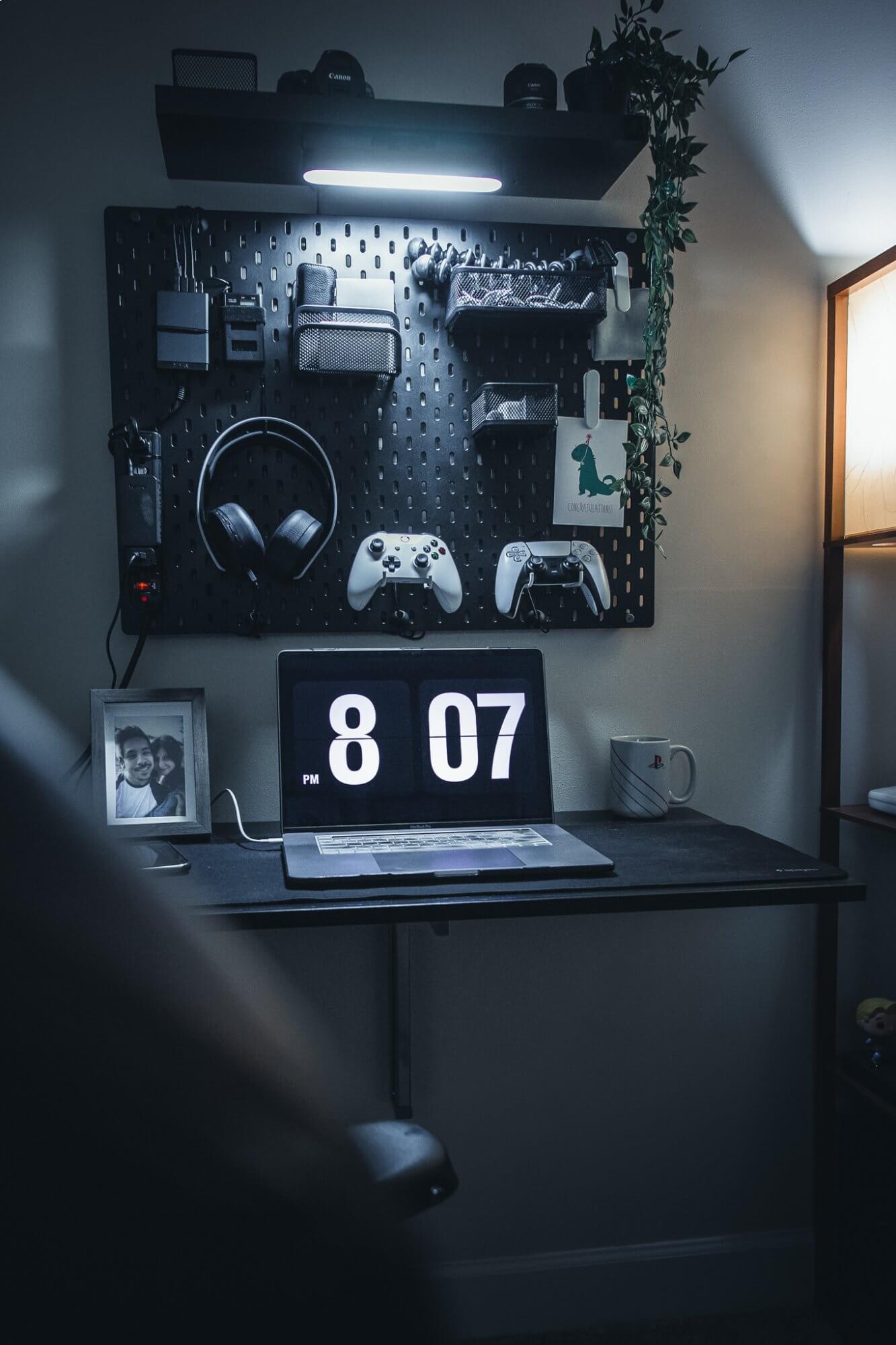 Bjursta Drop-Leaf Desk Setup in Virginia, US
"What I love about my desk is that it mounts to the wall and folds down when I'm not using it"
Join 1700+ Curious Readers.
Every Sunday evening, get an *in-depth* workspace tour from a random corner of the world.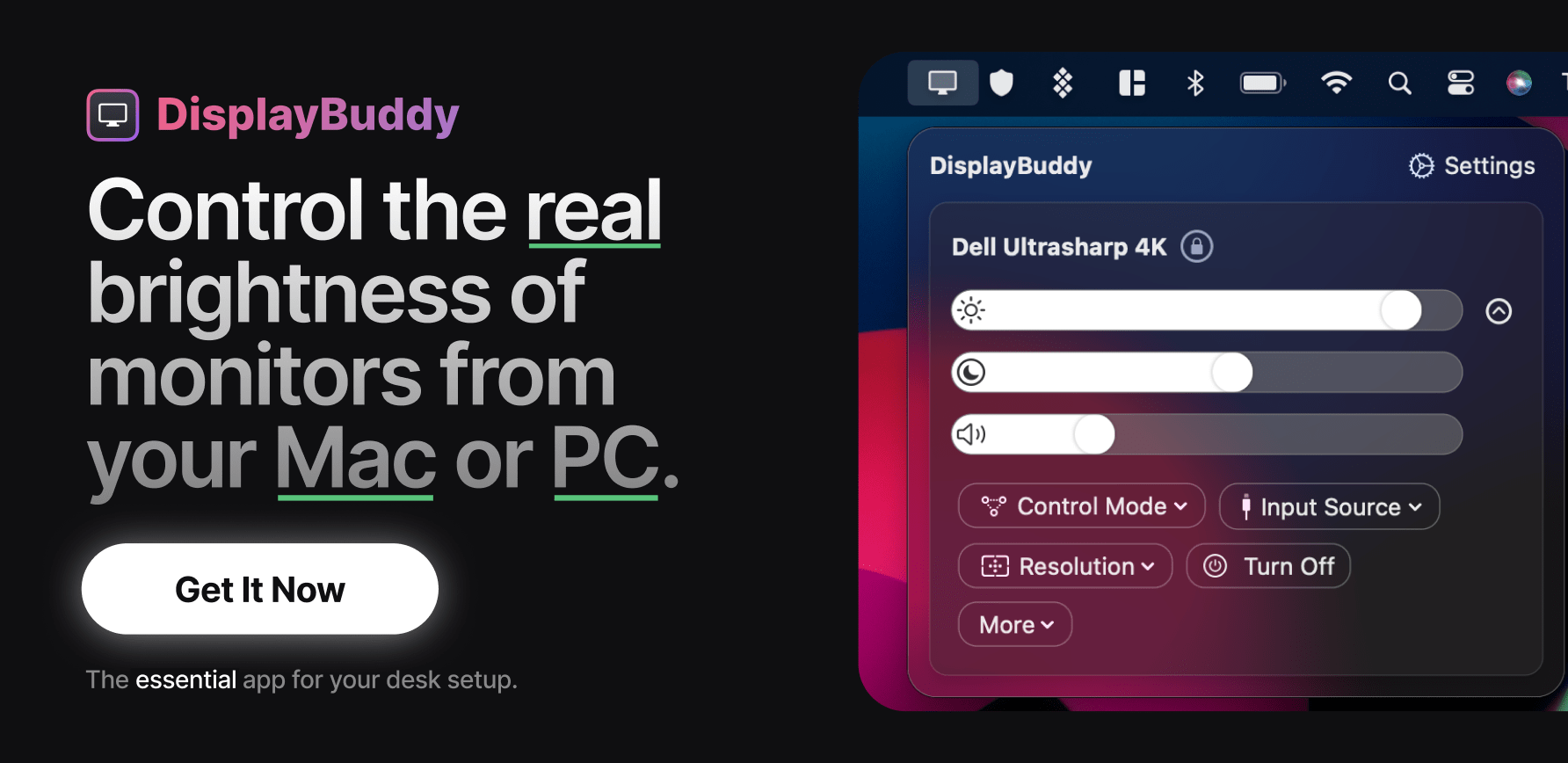 Name: Chris
Location: Virginia Beach, VA, US
Occupation: Information Technology and Personal Computing
Room size: 12 m² (129 ft²)
Cost of the setup: ~$4,5K (including a MacBook, but excluding accessories and camera gear)
Social media: Photography Instagram & Personal Instagram
Hello! Tell us a bit about yourself
My name is Chris.
I'm a freelance photographer/videographer/content creator in my free time and a certified macOS and iOS software and hardware troubleshooter at my full-time job.
Growing up, I was the "art kid" in school, and after high school, I pursued 3D art and game design.
My passion has always been in the creative field, whether it be film, photography, traditional art, writing, or music.
However, after college, I ended up in a sales job. It wasn't until I was selling home insurance that I came to realise how miserable I was.
My creative interests weren't being fulfilled, and the monotony of cubicle life was crippling me.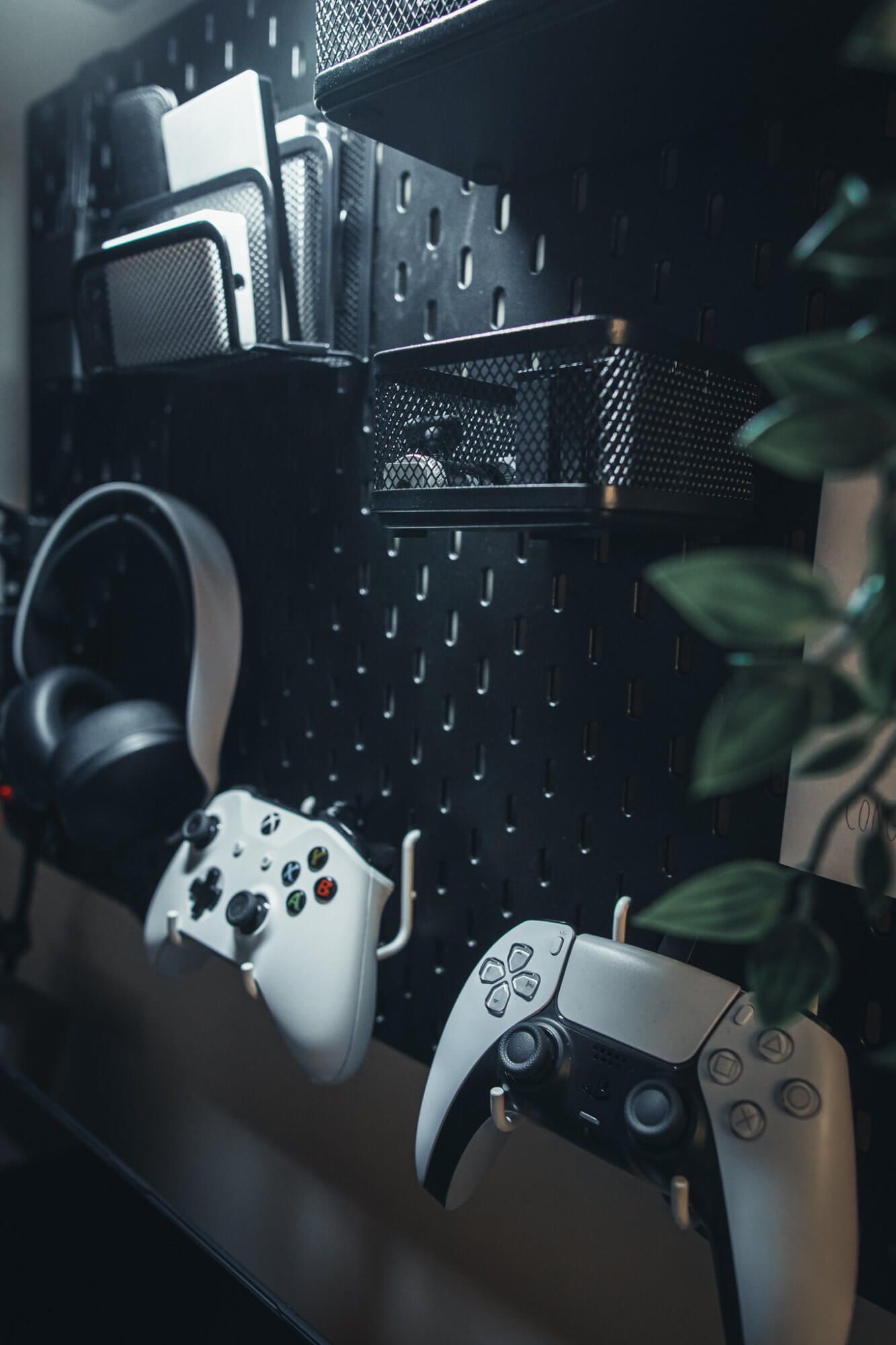 After I spontaneously quit my insurance job and landed a job with Apple on a whim, I ultimately uncovered a hidden passion for solving problems and repairing relationships with people.
I've been with the tech giant for the last seven years now.
It took me a little while, but given my passion for video creation, I was able to funnel my years of art background and creative efforts into what I do now, which is photography and filming/editing online videos for social media.
Whether it be travel vlogs, music videos, short films, or commercial ads — for myself or for clients — I do it all, and I love every minute of it.
I love to travel with my girlfriend and our pup, constantly in search of mountain views, coffee, and the perfect doughnut.
Take us through your setup
My current setup is a big adjustment from my previous one!
I recently moved a couple of months ago and my space is much smaller.
I no longer have a separate office, so I needed to dedicate some space in my own bedroom.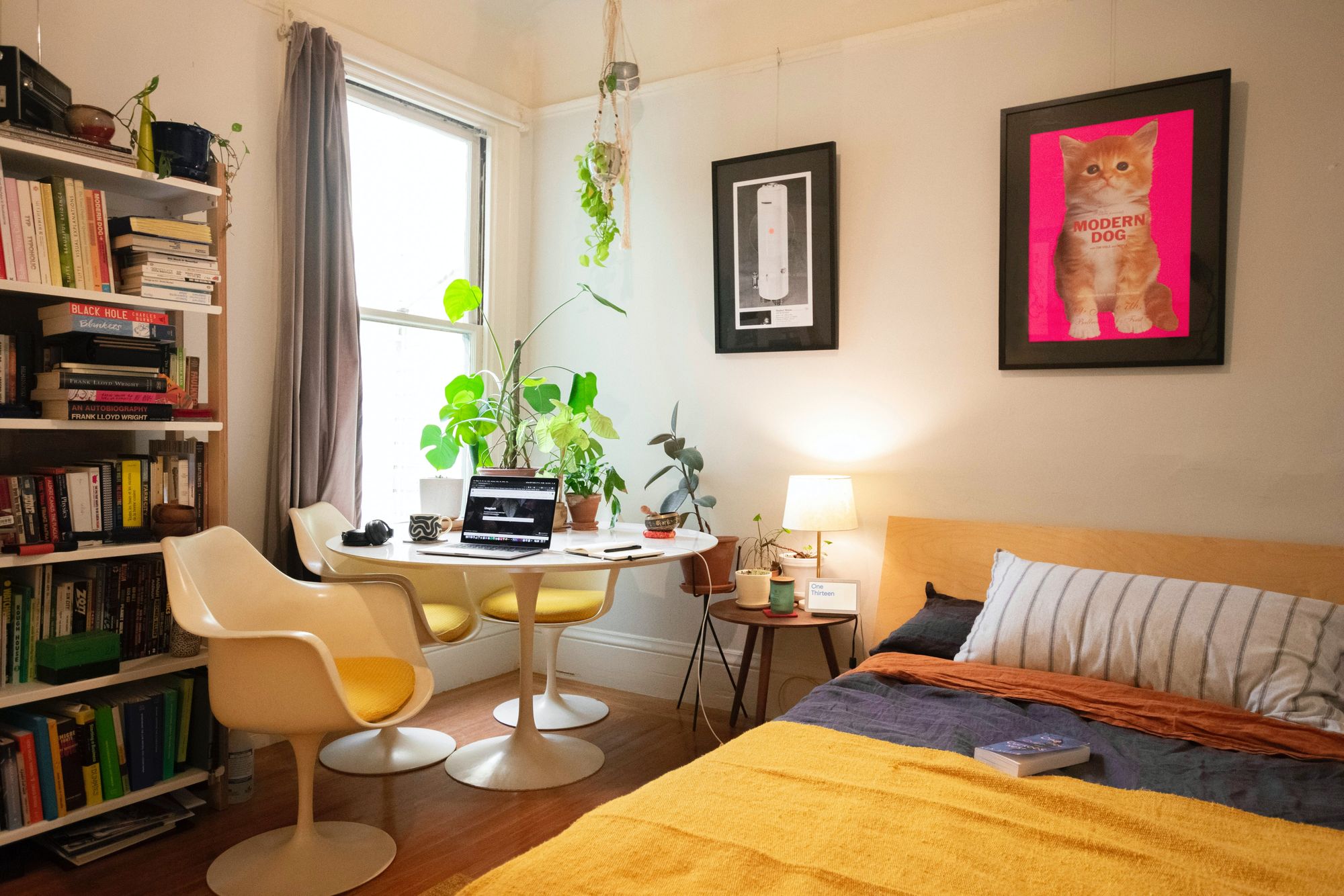 Having a large desk with three monitors and a PC tower just wasn't feasible.
This go around, I needed something relatively small and functional to accommodate my laptop (a maxed out 2019 16″ MacBook Pro).
But it also had to be something that would serve as a station to provide power to gaming and camera accessories that I find myself constantly needing to charge.
I got the inspiration from Pinterest and YouTubers Becki and Chris, who host a fantastic channel dedicated to tech, travel, and DIY.
They had built a charging wall for camera and drone gear primarily.
I wanted to create something similar but also be able to incorporate the gaming accessories that I use the most.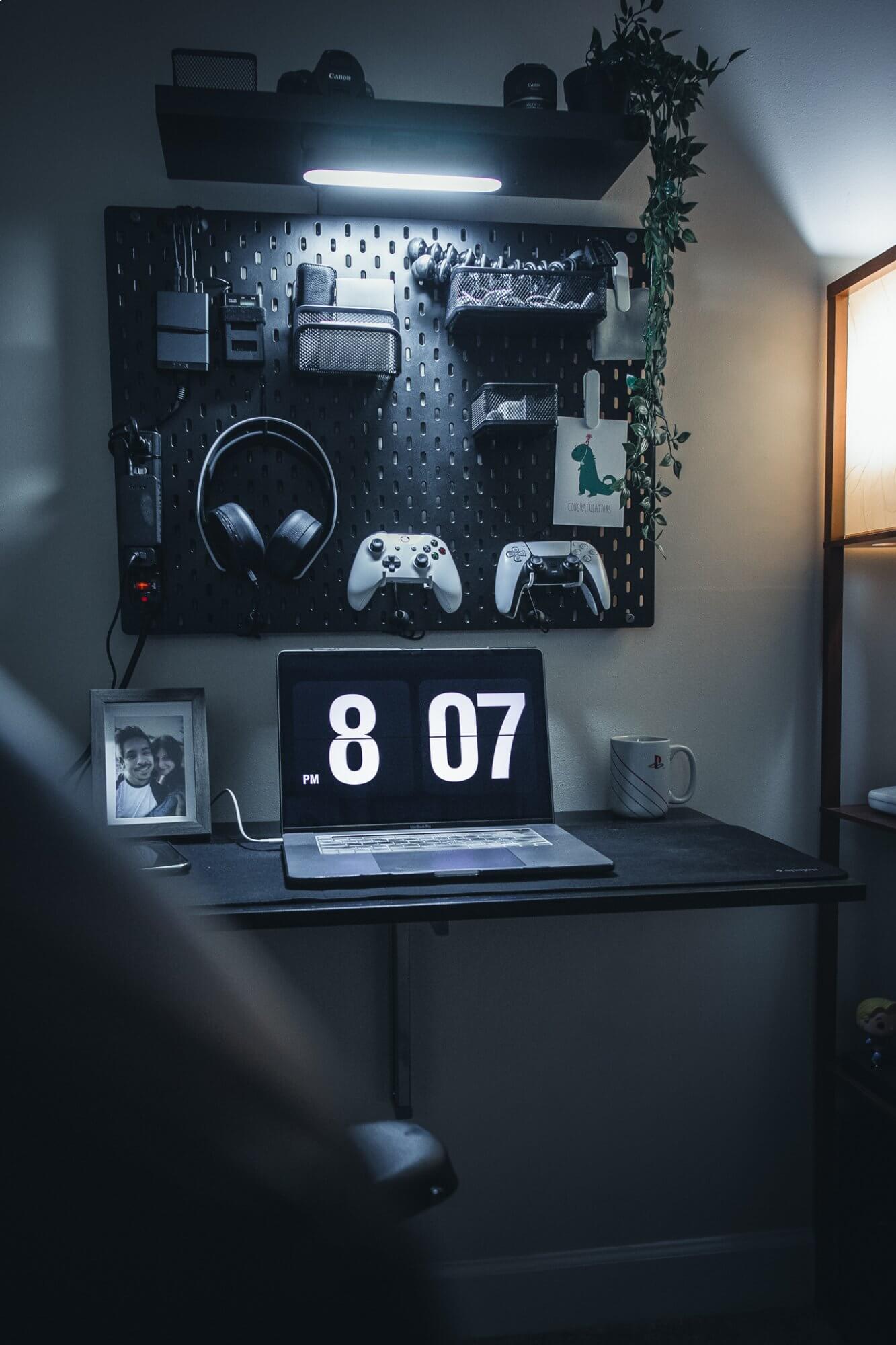 The desk itself is called Bjursta from IKEA.
What I love about it is that it mounts to the wall and folds down when I'm not using it.
One of my concerns when starting this project was that I still wanted to feel like I had a lot of space in the room.
I wanted to be able to "move" the desk and chair (a Secretlab OMEGA 2020) out of the way when I didn't need them.
The Bjursta allows me to accomplish just that.
I also bought the Skådis pegboard from IKEA and spray painted it matte black. I'm using compatible hooks for the controllers and headphones.
As much as I love this pegboard, finding the correct hooks was next to impossible at my local IKEA, and they were not available for shipping.
I had tried ordering standard peg hooks from Amazon, but on two occasions, they were incompatible with the Skådis.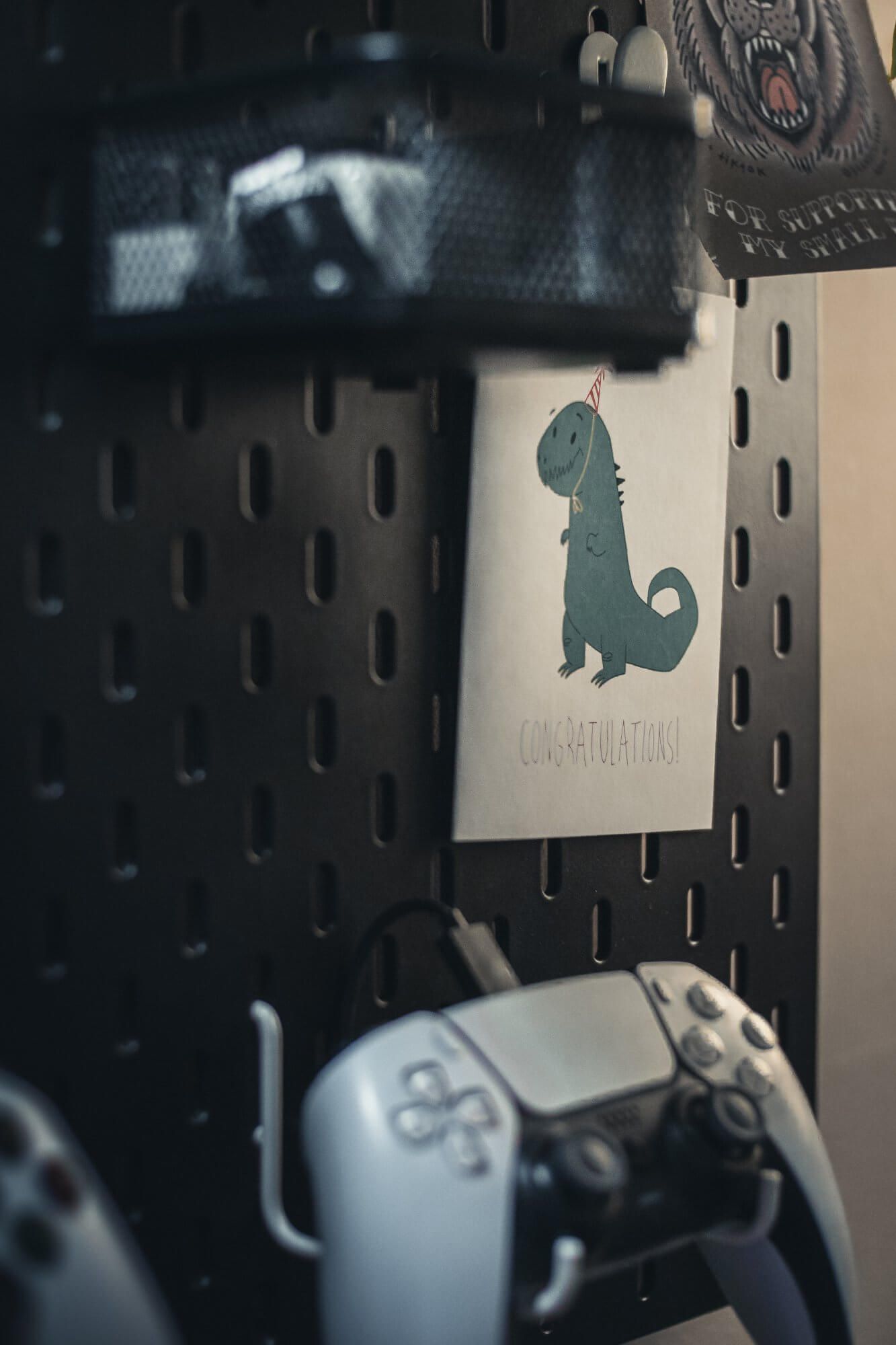 I ended up finding the proper IKEA hooks on Amazon at a 400% markup.
Not ideal, but I just wanted to see the project through and be done with it at that point!
The power for the camera batteries and gaming gear is coming from an Anker multi-USB charging station.
I also went with black desk organisers from Target to keep all my camera batteries, various cables, and external battery packs.
Everything adheres to the board via zip ties and cable clips.
Lastly, the shelf above my desk is a simple black floating shelf from Home Depot. I mounted a Hue Play light bar under it so that I could integrate it with the rest of the bedroom.
What's your favourite item on your desk?
Oddly enough, of all the tech gear on my desk, my favourite item — or at least the most meaningful — is a birthday card my girlfriend got for me this year.
If there is anything I'm a huge fan of, it's unquestionably Naughty Dog's The Last of Us series on PlayStation.
From vinyl records to figurines to custom artwork, I have a pretty large collection of items related to the game.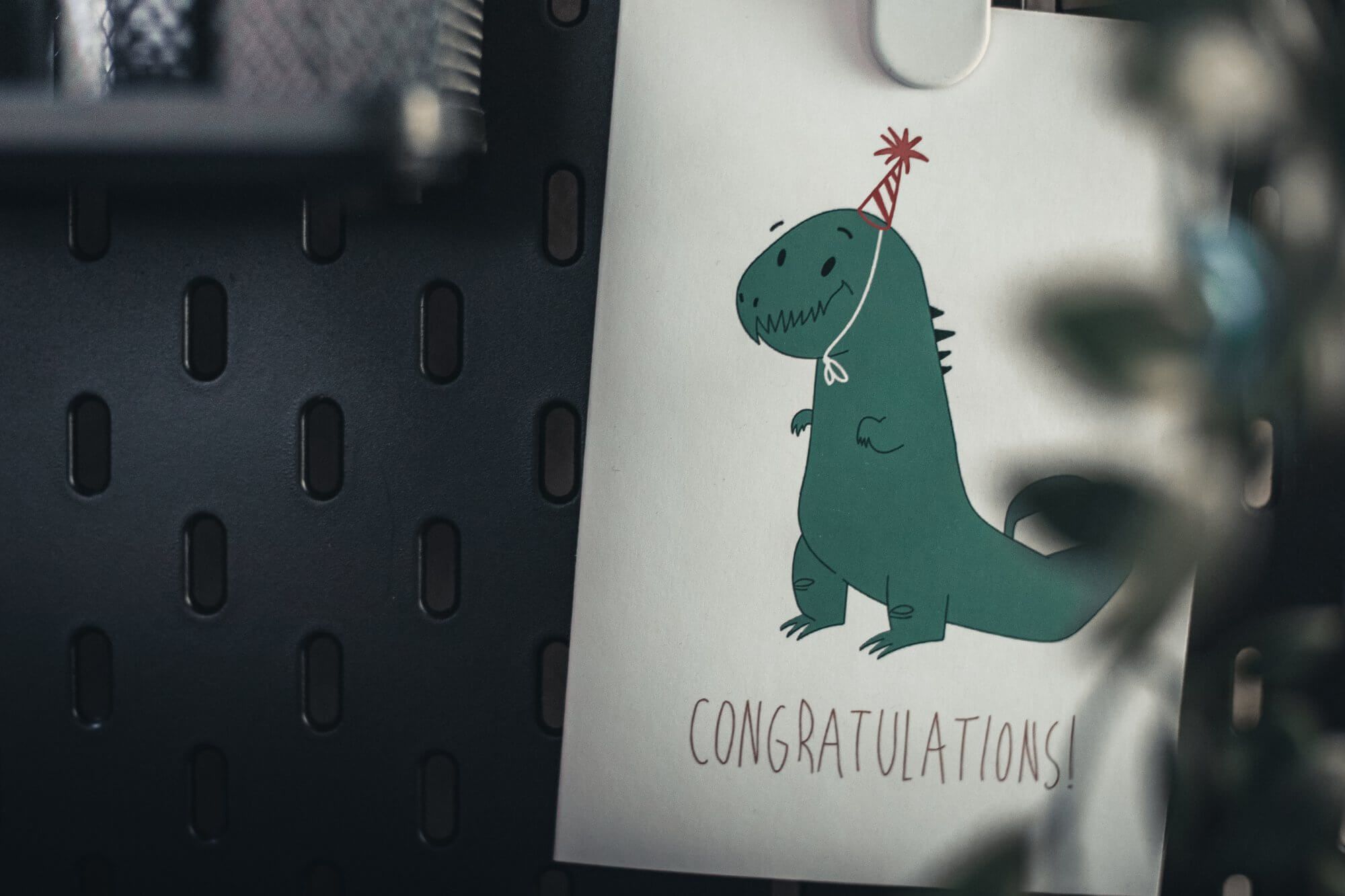 The card (as well as the sentiment inside, excluding what she wrote) is an exact replica of the birthday card Joel's daughter forgot to give to him at the start of the first game, which can be entirely missed if you're not looking close enough.
It's such a small detail and one that I had no idea my girlfriend knew about!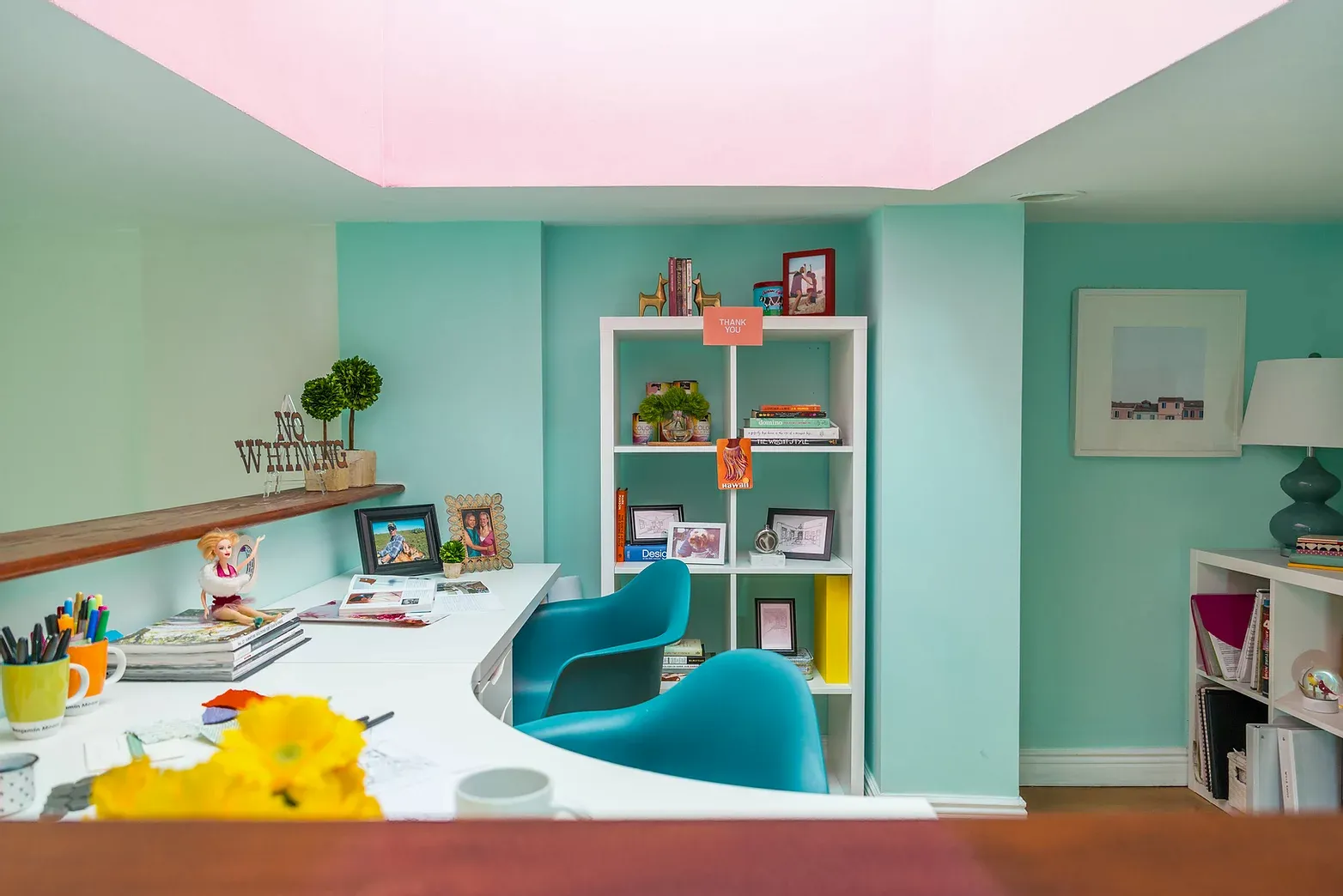 What does your typical day look like?
My day usually starts around 7:30 to 8 am.
After letting the dog outside, I make a cup of coffee (the first of two or three) and check my email, followed by a quick glance at the weather and the front page of Reddit on my iPhone.
My schedule with Apple is pretty consistent.
If it's a day I'm at work, I'm gone most of the day and will dabble with some photo editing or whatever video project I'm working on for an hour or two afterwards.
In between, I'm getting some time in with my girlfriend, cooking dinner together, playing with the pup, or jumping into a video game.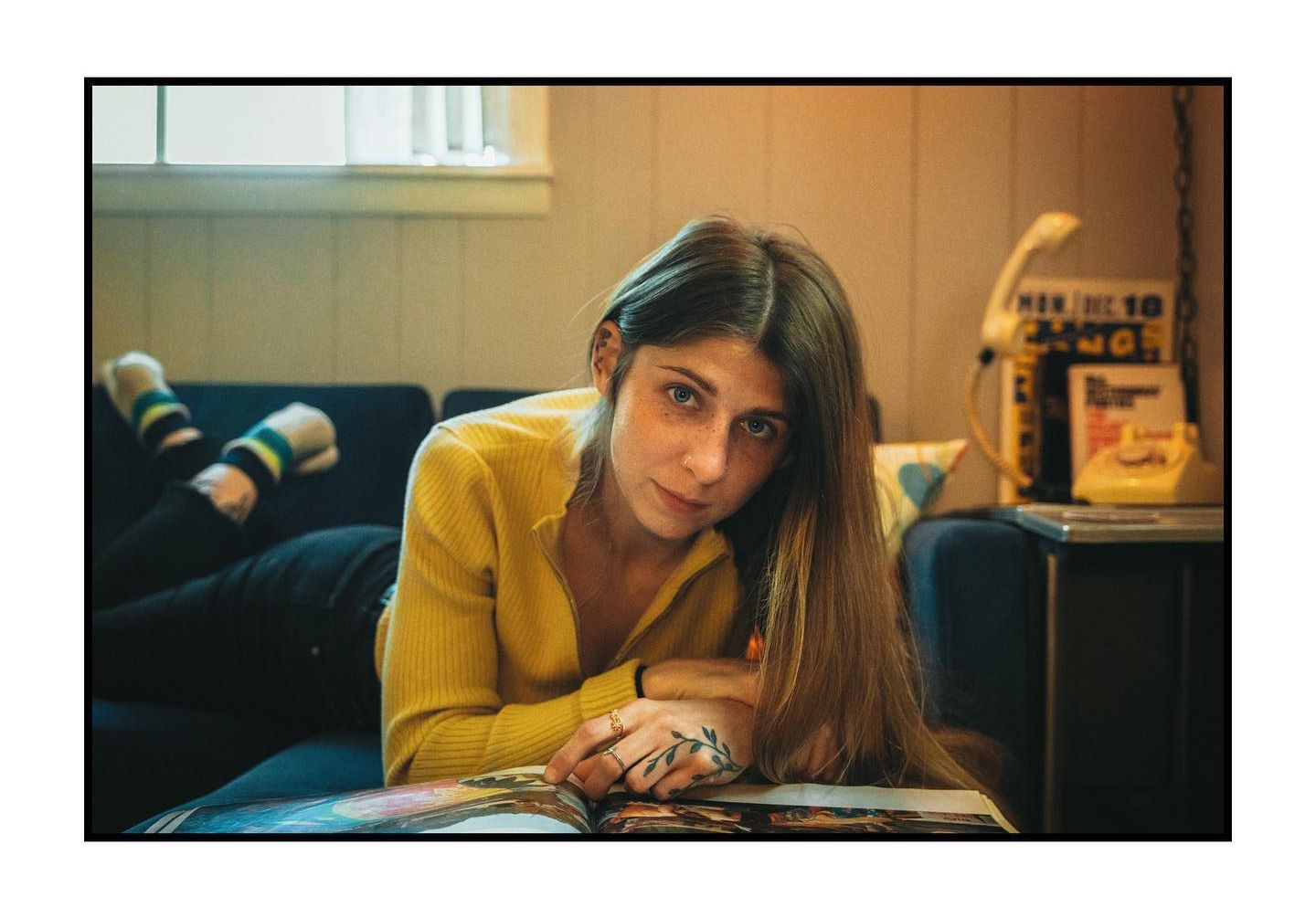 If it's a day I'm not at Apple, which is usually Mondays and Tuesdays, I'm either running errands, out shooting behind the camera, or at my desk anywhere from 8 to 12 hours. It depends on the size of the project I'm working on.
Oftentimes, that editing time is split up over the course of a couple of days because you know… work/life balance.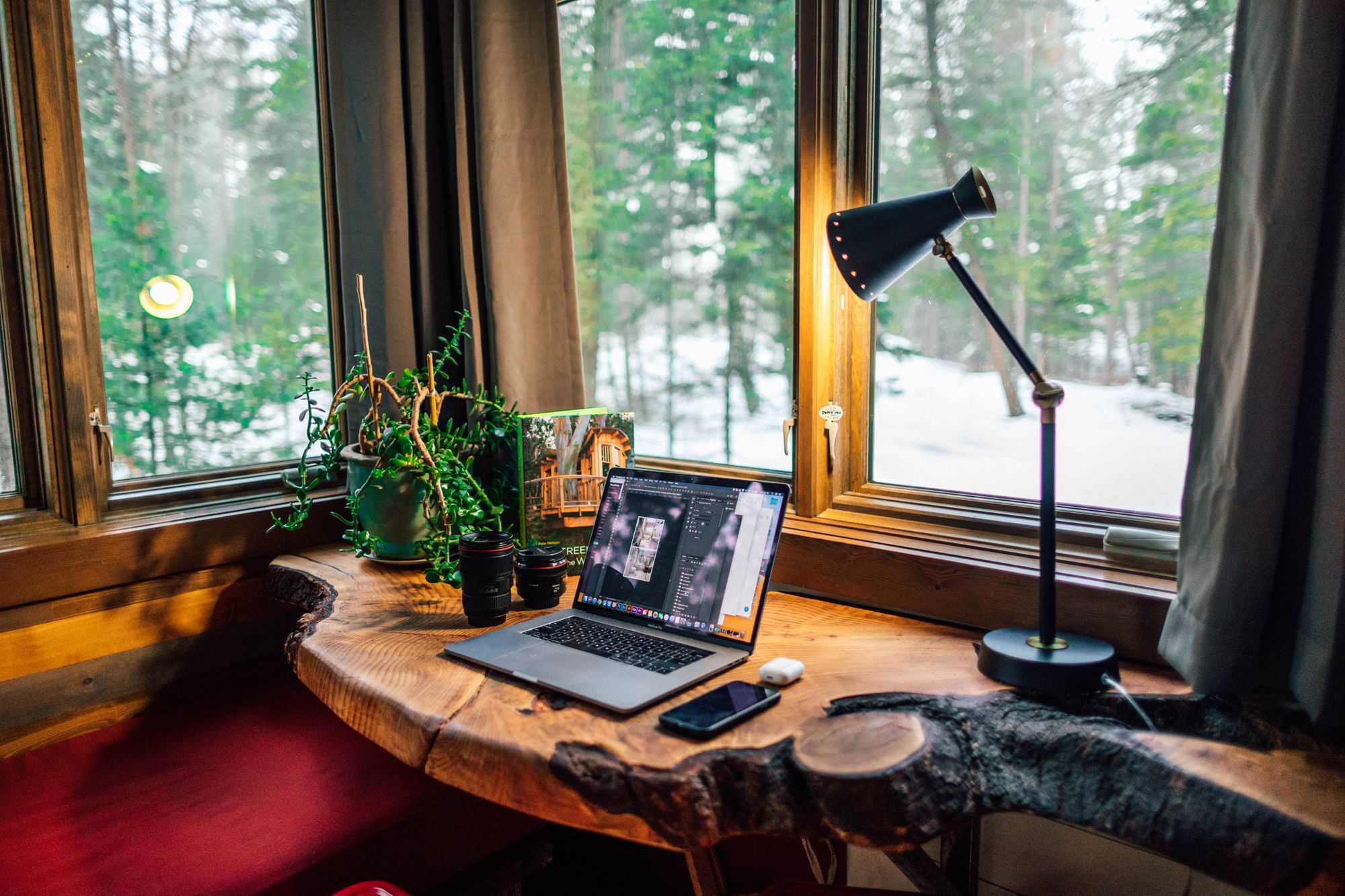 There was a period of about six months where I was working from home for Apple, and truthfully… I hated it.
I did struggle a lot with separating work from my personal life and creative projects. It was a really tough adjustment period for me.
The temptation of working on my passion projects was sometimes too distracting. And at the same time, I never truly felt like I was away from work.
I find that I do much better when I know that I can physically detach myself from my job and focus on personal tasks outside of work.
Your tips for working from home?
When it pertains to working on my personal projects at home, I have to get rid of any distractions and position myself in a space that allows me to be focused on my tasks.
I love to listen to solo piano or acoustic arrangements when I'm editing photos. It's peaceful background noise and keeps me focused on the work in front of me.
Because I'm limited to just my laptop, it's easy to want to be on the couch or in bed, but I'm way less productive that way — hence, the desk!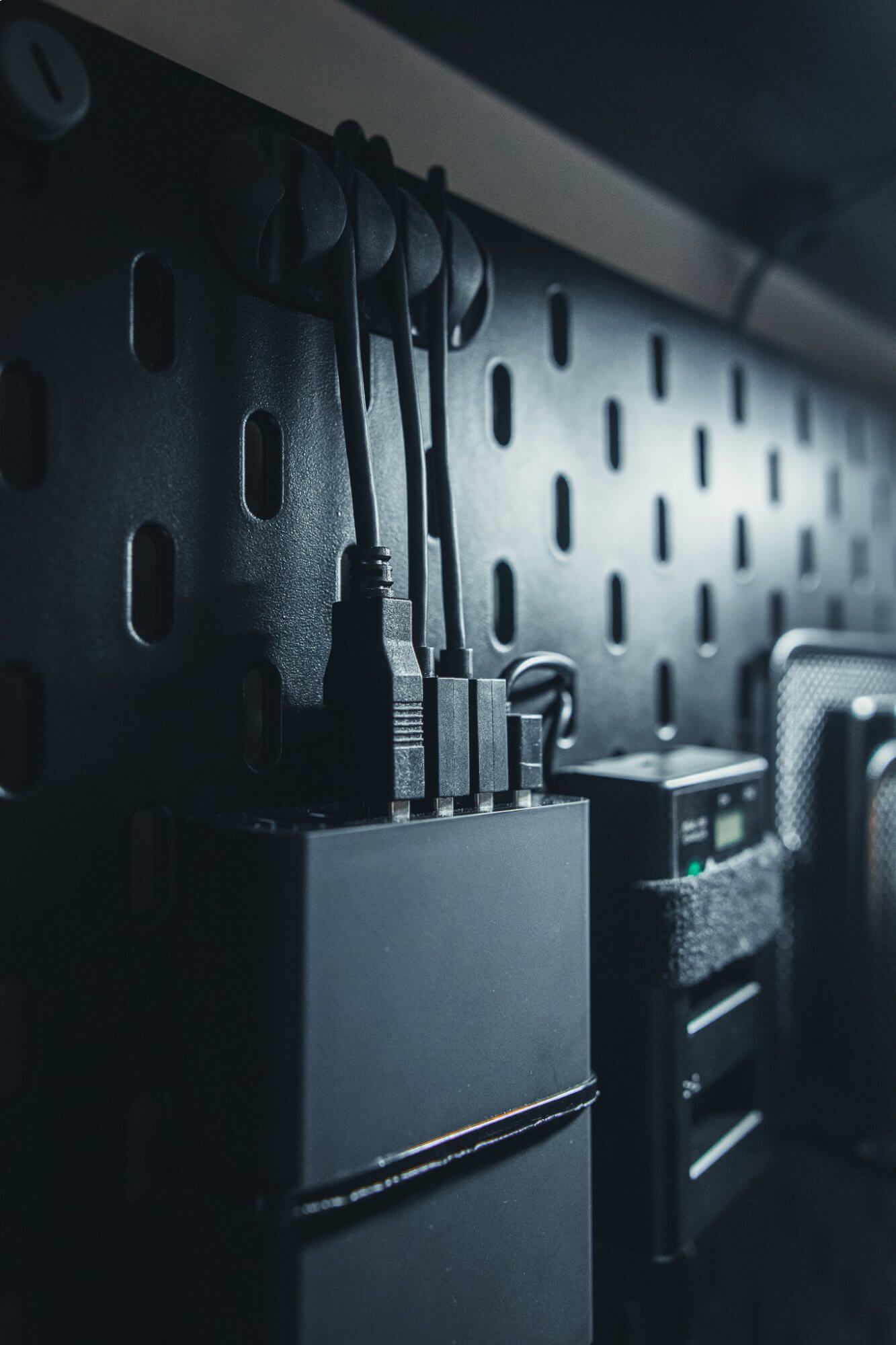 Once I'm locked into a project and find a good groove, I struggle to remove myself from it because, well, creating is fun to me!
I truly love the creative process. However, to avoid burnout or fatigue, I do take breaks from time to time.
If I'm burning the midnight oil and find myself struggling with an edit, stepping away and revisiting my projects in the morning or the following day allows me to see them with fresh eyes.
This way, I may find that I have a better vision or idea to work with.
As for advice for working from home, I think finding a way to properly separate workspace from play space is key.
I know this was something I struggled with, and if I had to work from home again, I'd find a way to ensure that my distractions are limited, whether I'm working or… "working" ;)
We're a reader-supported publication. This article might contain affiliate links. It means we may receive a commission if you click a link and buy a product that our maker has recommended. The interview was done independently.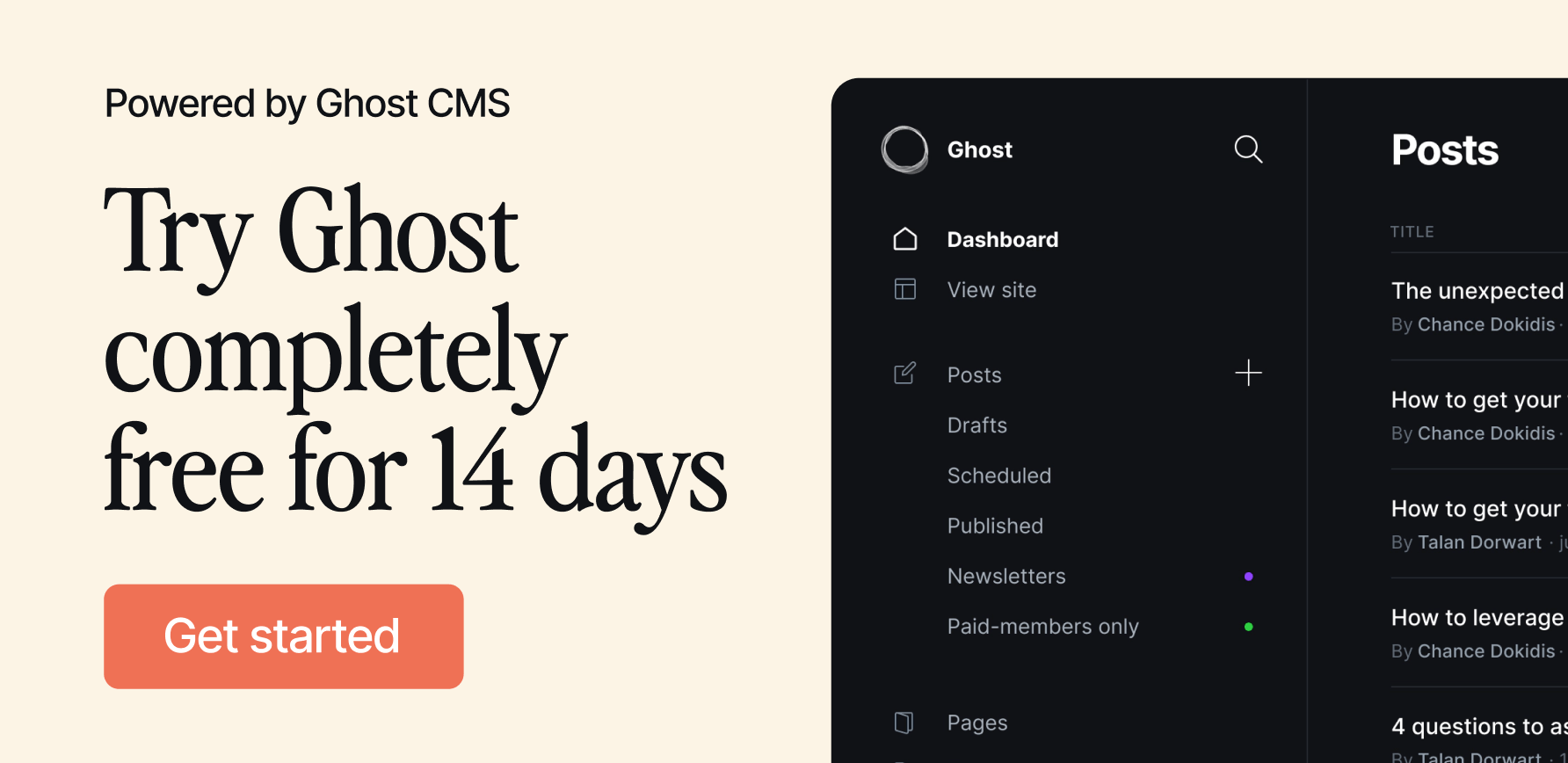 ---