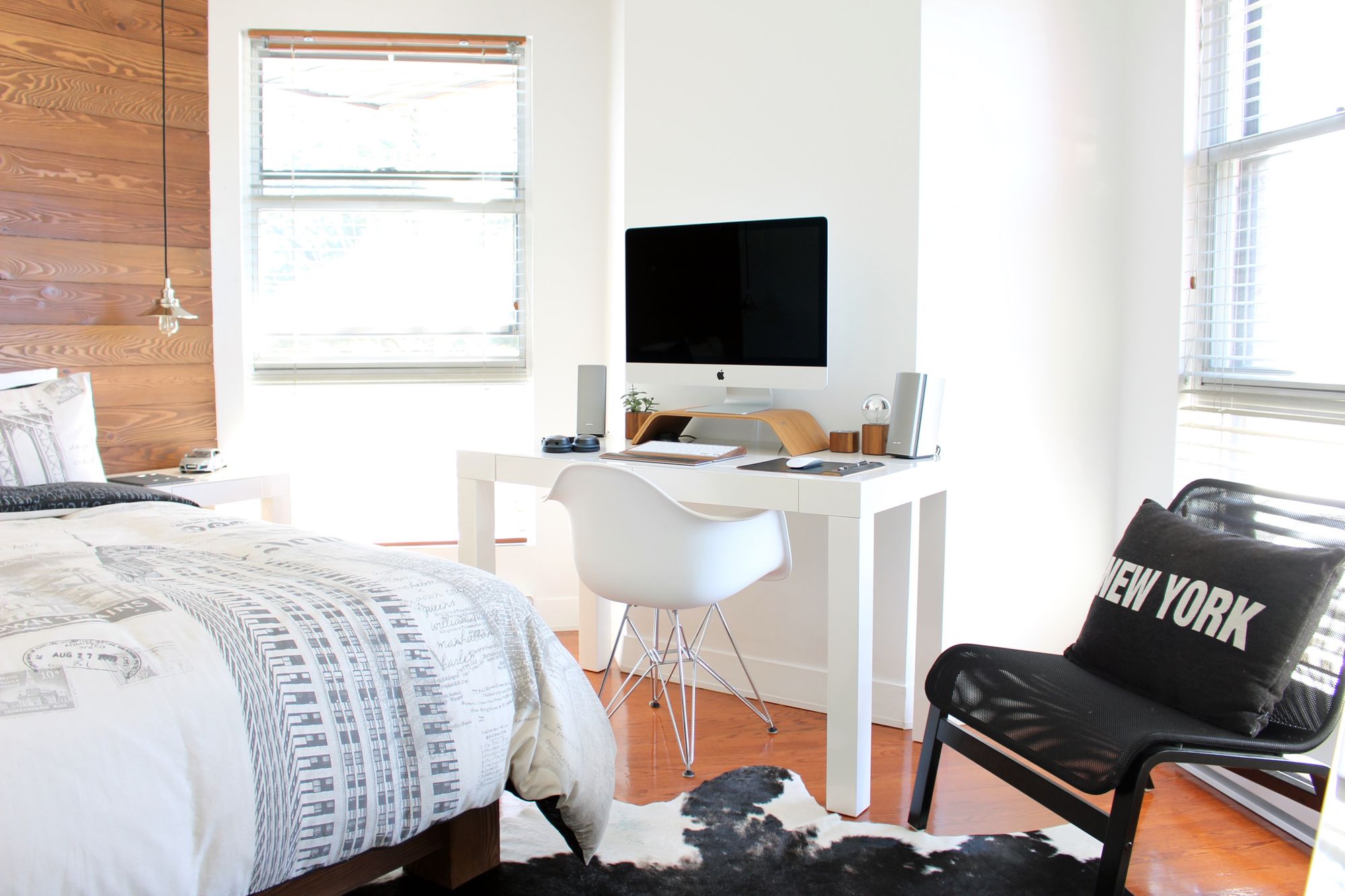 An Essential Сhecklist for Those Who WFH from Their Bedrooms
When your home office is in your bedchamber, here's what you can do to separate work from sleep.
Join 1700+ Curious Readers.
Every Sunday evening, get an *in-depth* workspace tour from a random corner of the world.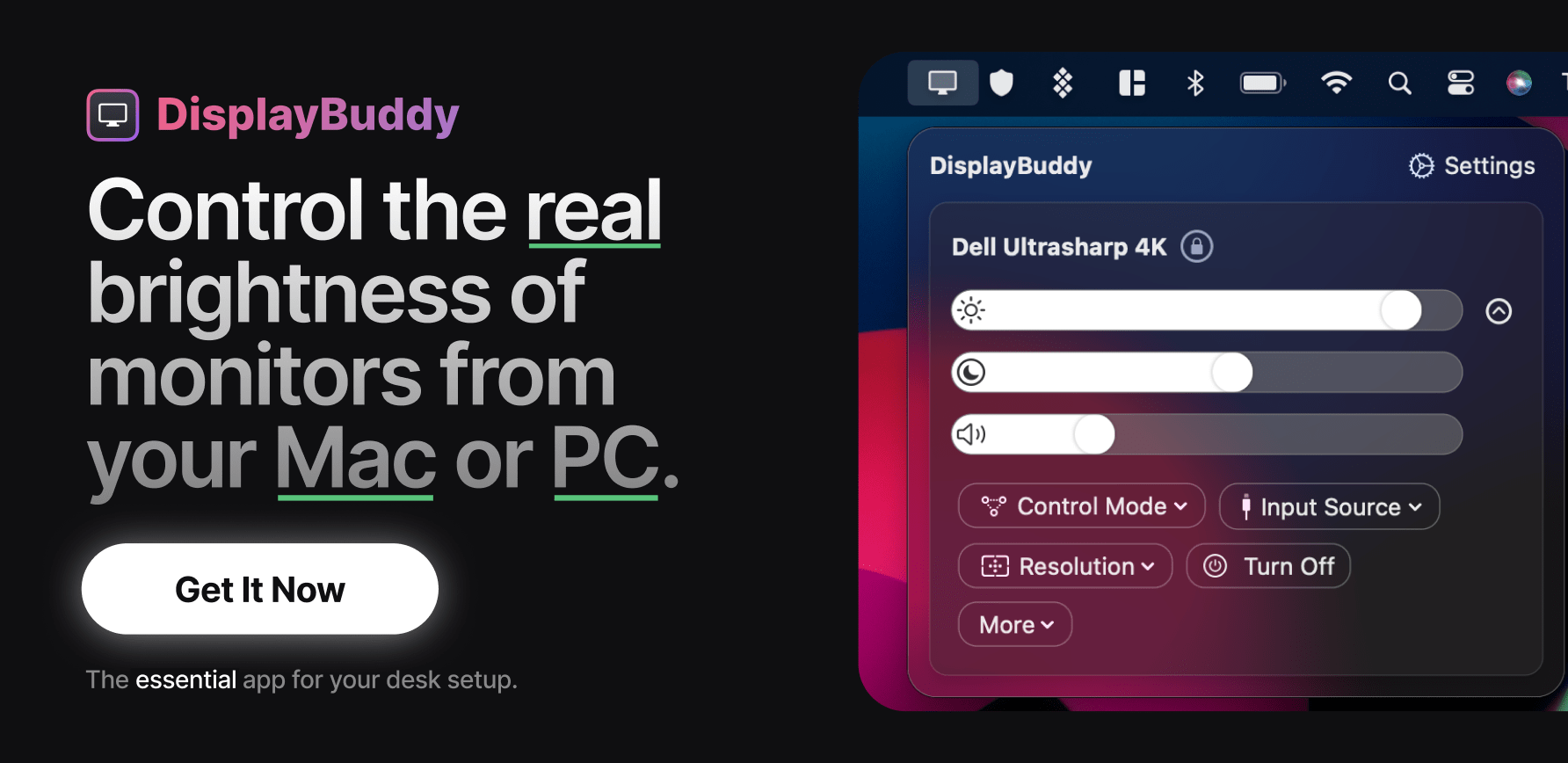 Not everyone has the luxury of being able to organise a home office in a spare dedicated room.
If you are thinking about converting your bedroom into a multipurpose space that will also serve as a maker station, here are seven crucial tips to help you prevent feeling like you're sleeping at work.
Divide a room into two zones
The key to productive working from your bedroom lies in keeping a clear distinction between your focus and relaxation areas. That's what matters most, so don't undervalue it.
Consider using a curtain to separate work and sleep zones. Once you've finished, close the curtains so that your working day is clearly marked as complete.
Another effective way to divide working and sleeping areas is to install a room divider. You will have no trouble creating a well-balanced space with so many options, including wood-slatted partitions, upholstered screens, frosted glass walls, or even simple pegboards.
Adopt rewarding lighting scenarios
A dark or fluorescent-lit room can make working from home incredibly demoralising.
The right lighting is vital for your eyes, productivity and attitude.
Make the most out of the natural light by placing your desk near the window and keeping the blinds fully open (or half-opened if there is a glare).
For rooms without windows, you may wish to choose bright and warm overhead lights or desk lamps. Avoid lighting that reflects glare off your computer screen. One way to reduce such glare is to use task lighting behind the screen.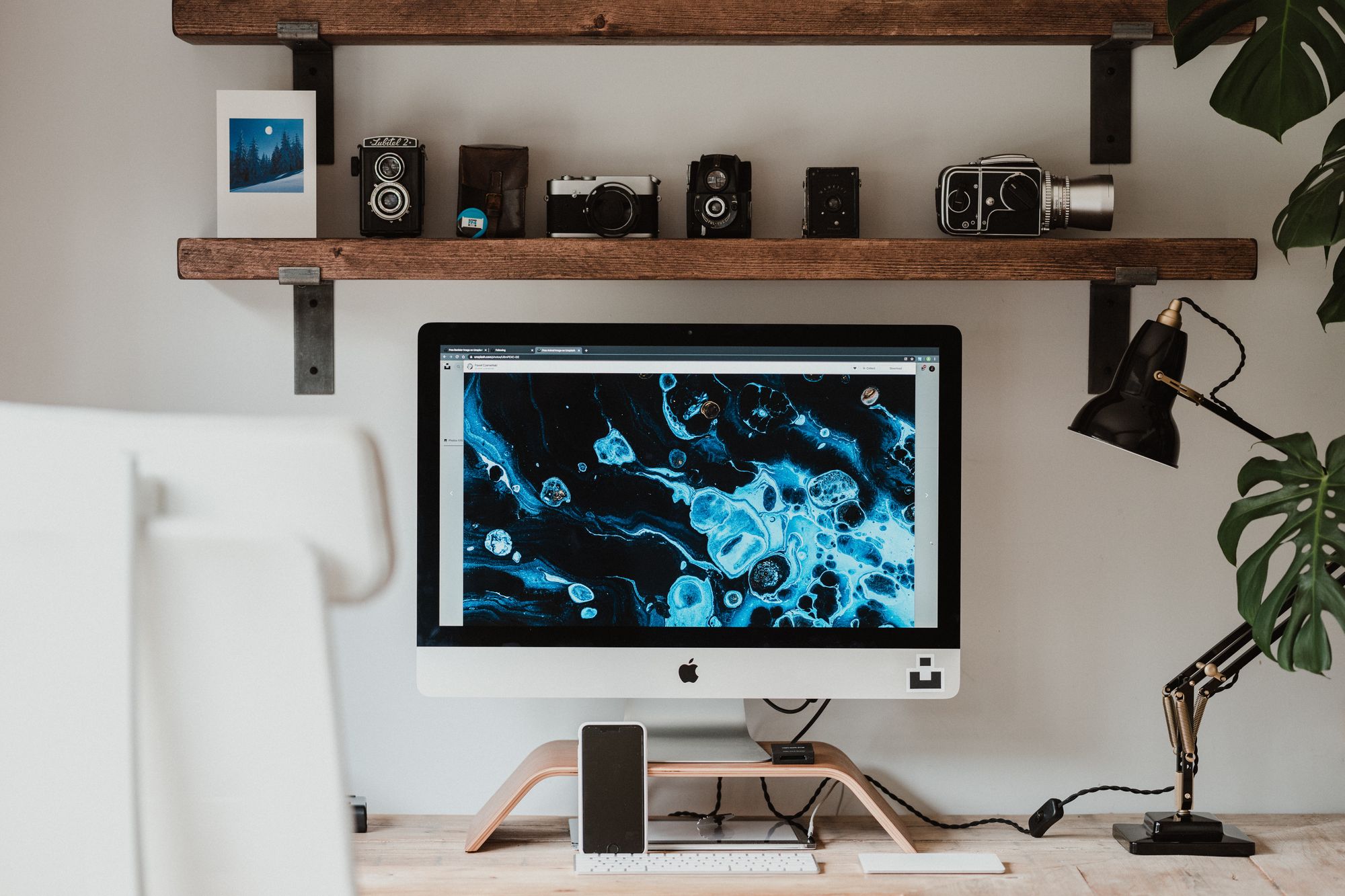 Get a flexible desk
If your bedroom space is tight, a folding desk could be the solution to all your working-from-home needs. When you start the day, just pop it up, then when you're done, collapse it. As compact and neat as they are, folding desks are ideal for those without a dedicated home office, allowing you to separate work and play.
Consider placing your desk so that the bed is out of your sight. This way, you'll be less distracted by thoughts of sweet slumber when you're trying to focus on work.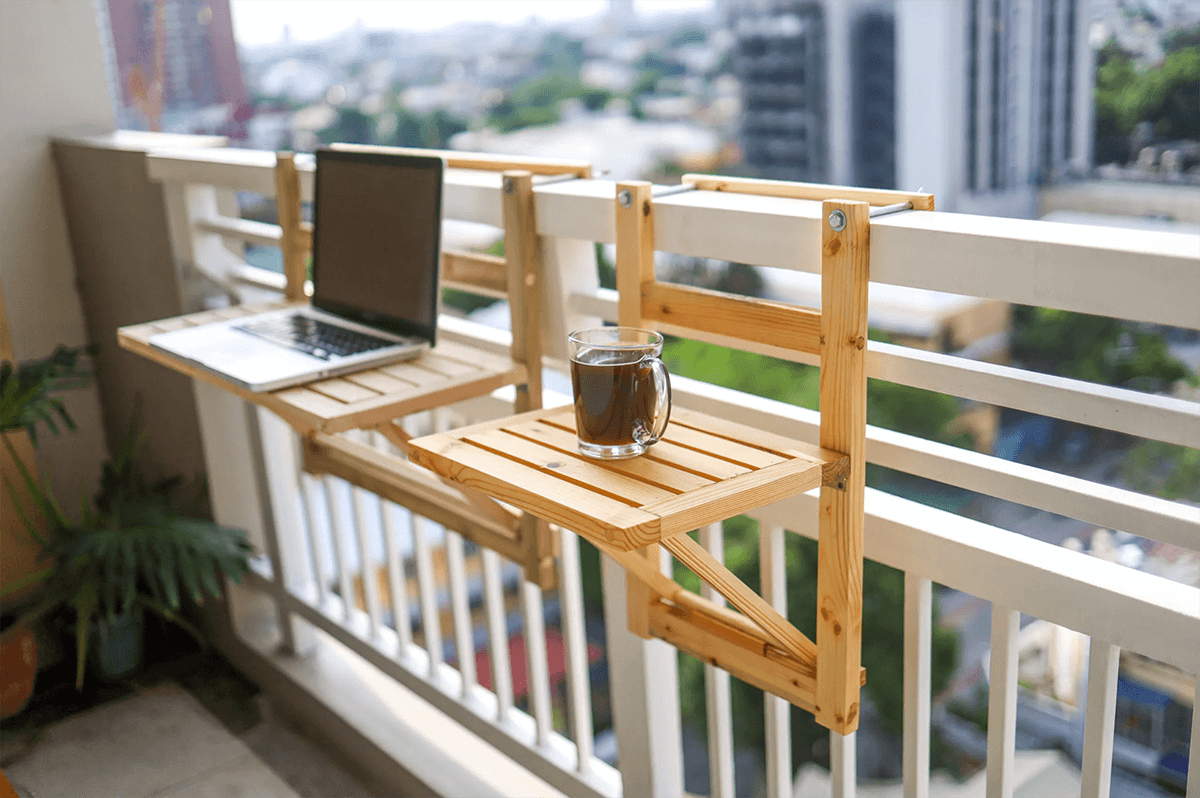 Invest in a heavenly comfy bed
Creating a cosy zone in your WFH bedroom that's purely for sleep is crucial. We spend a third of our lives sleeping, so it's vital to find the right bed to guarantee a restful sleep.
Select from traditional Canopy beds, convertible sofas, Murphy beds or futons, and feel free to experiment with the bed level. Not only does a sunken bed look cool and modern, but it also helps separate work and play. Furthermore, the room appears less cramped when the bed is not level with the desk.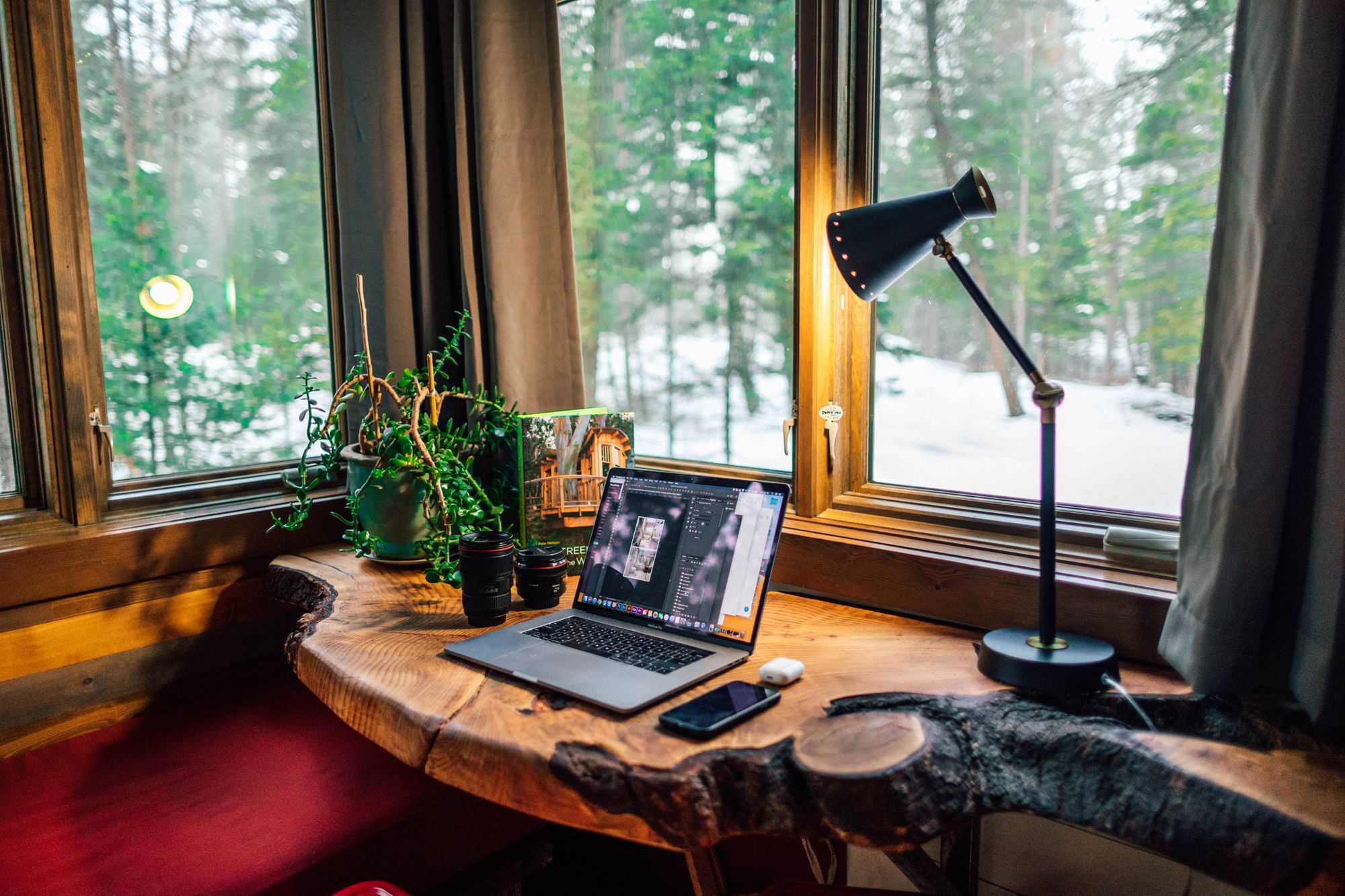 Get the right chair
People have different ideas about what a good chair is and what it should be made of. However, there is one thing that matters to all.
The worst thing you can do to your lower back and legs is to sit on a chair that's too tall or too short. Most chairs are designed to fit the average person, so it's important to pay attention to the seat height when buying one.
When ordering a WFH chair online, read reviews to see if anyone complains about the lack of lumbar support.
To get yourself a proper WFH chair, firstly, find one at home that feels comfortable to sit in, and measure the distance between the seat and the floor. As long as your working chair allows you to stay within a few inches in either direction, you should be fine. Whenever you feel pressure under your upper legs or if you can't touch the ground with your foot, adjust the height.
Clear away clutter
The idea of hiding your computer, paper documents and stationery in a closet you can close when you're finished is commonly underrated.
You can shut the door when you're done working, and the office staff, invisible from the bedroom, won't distract you from relaxing.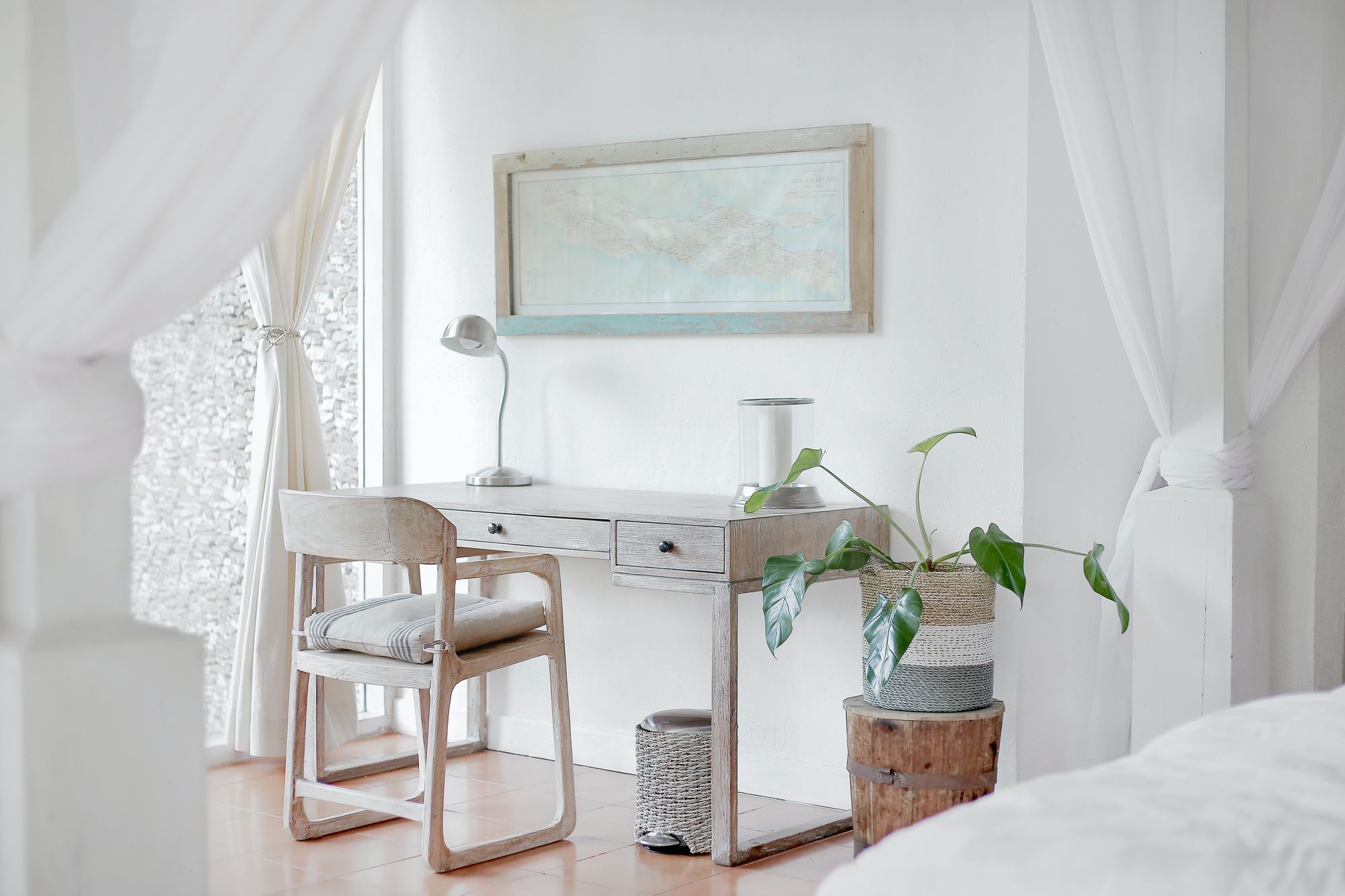 Find storage solutions that combine both style and utility, such as trunks, ottomans, and blanket boxes. Put your items in, close the lid and enjoy the rest of the evening without being distracted by work.
Keep it all in harmony
While separating the two areas, it's important to realise that the feel and aesthetics of your bedroom will be influenced by your workspace.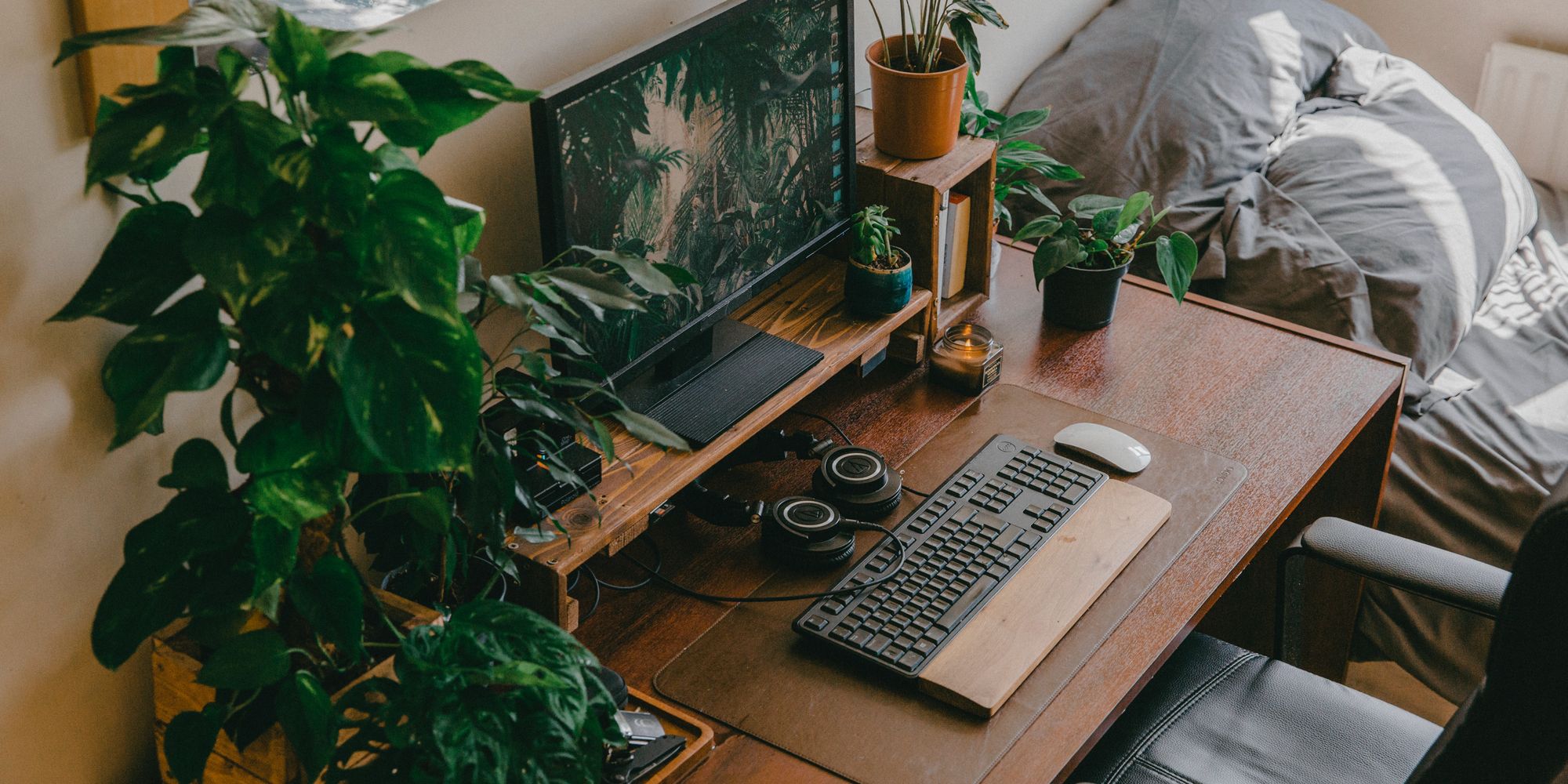 By adding art or carefully selected ornament above the desk you can unify the style and colours of the space. Moreover, it will make your working environment more inspiring and vibrant.
If you'll be sharing the bedroom workspace with someone, you should consider their needs as well. Read on to see 45+ real shared home offices
---
Work often creeps into our personal time, so it's important to set clear boundaries to draw the line between professional life and wind-down. With just a few tweaks, you can carve out a space – both physical and mental – that puts your wellbeing first.
We're a reader-supported publication. This article might contain affiliate links. It means we may receive a commission if you click a link and buy a product that our maker has recommended. The article was written independently.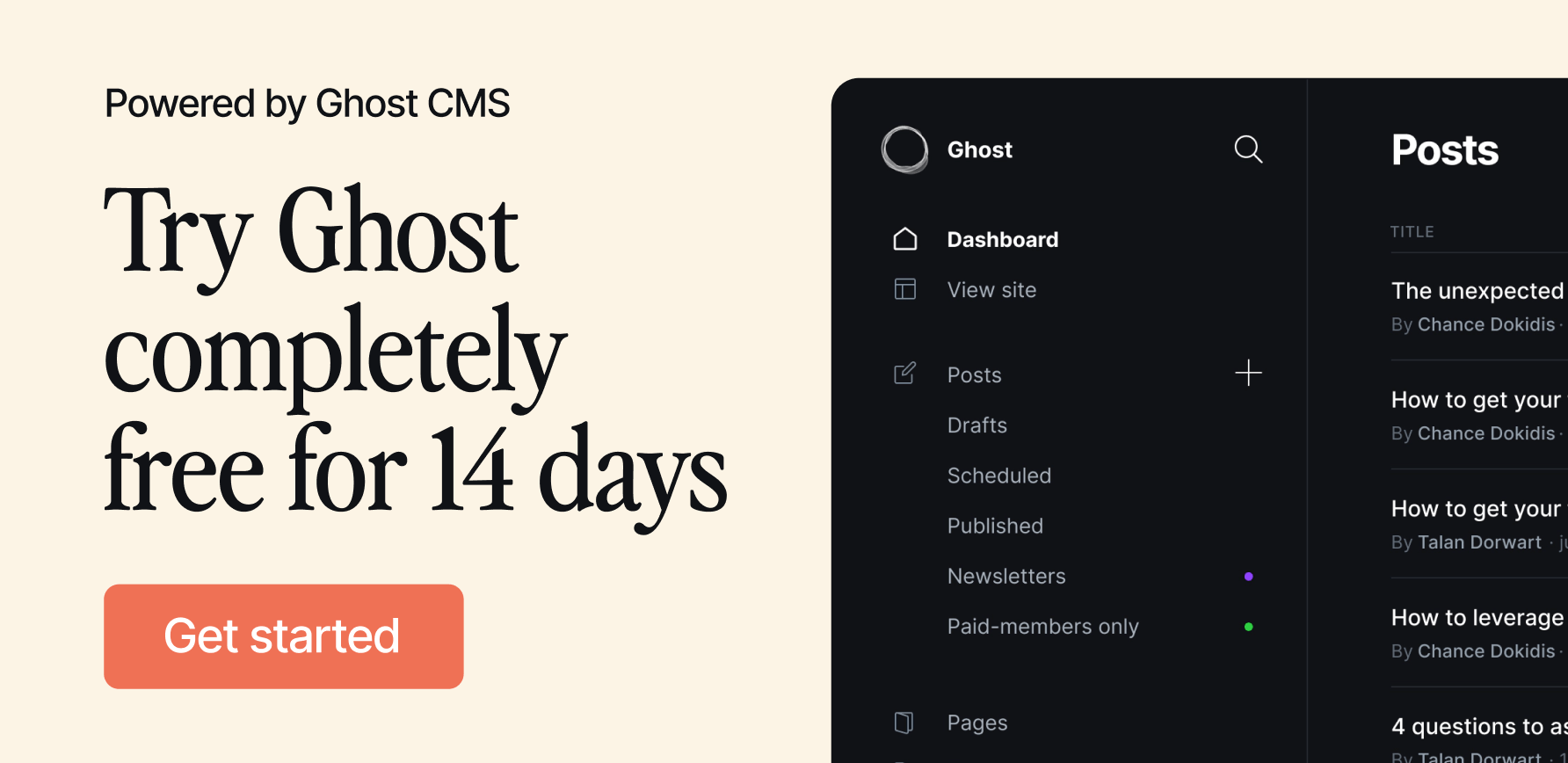 ---