Desk Tours Every Sunday
The best companion to your Sunday coffee (it's fine if you prefer tea or juice, we're not fussy — only when it comes to a newsletter).
About
Maker Stations is an online magazine (and a free weekly curated newsletter, as a matter of fact!)
We feature high-quality, in-depth interviews with creators and makers about their workspaces, as well as WFH tips and ideas.
What's inside?
Every Sunday, we showcase beautiful and functional desk setups from creators and makers around the world, and, most importantly, share the stories of the people behind them.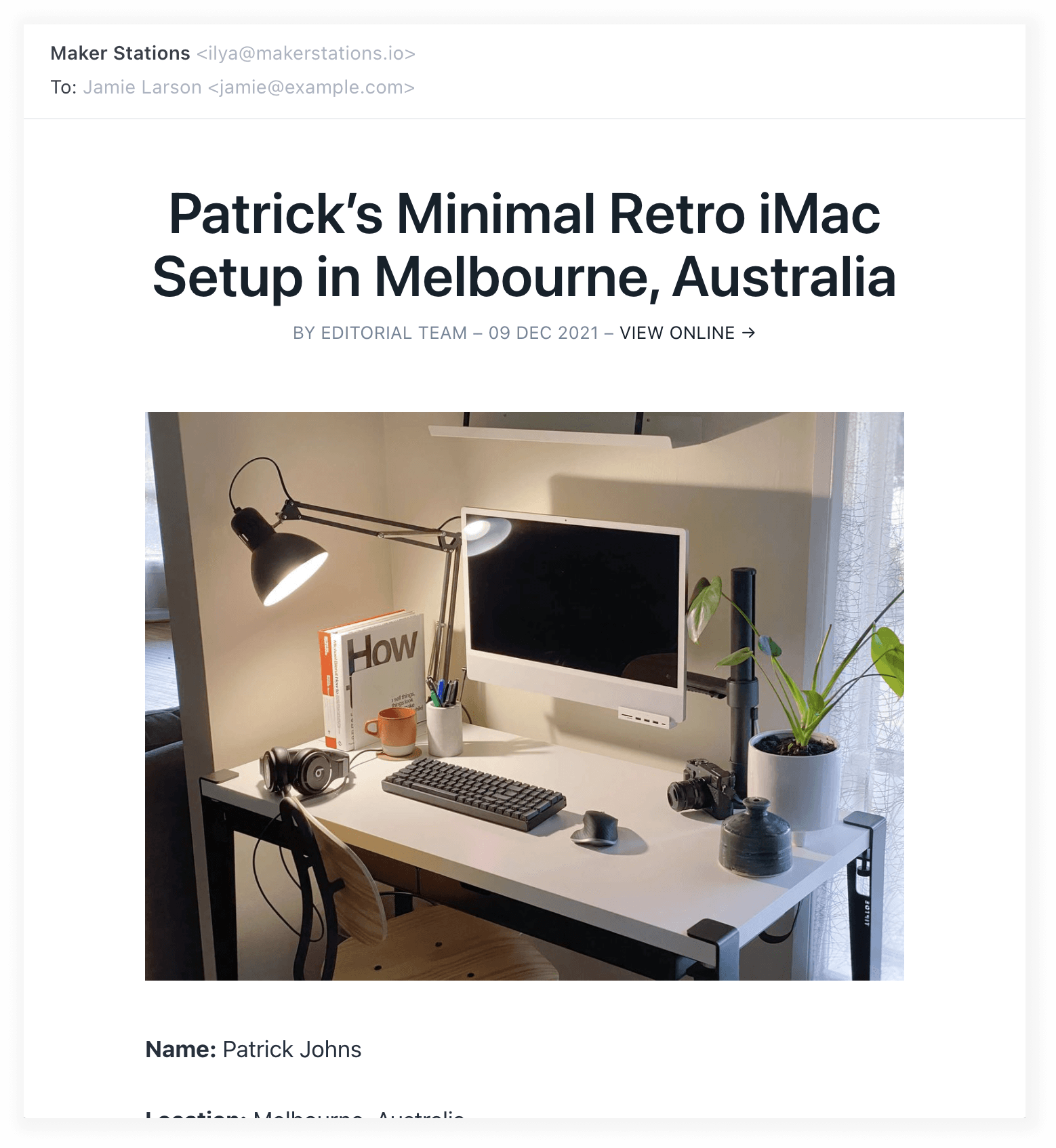 We obsess about details. We don't want to share just pretty pictures with you but rather fully-fledged insights into creators' workspaces.
On average, it takes us ~24 hours every week to curate, edit and send one newsletter.
Every now and then, we share tips and ideas on how to work from home productively but without losing your mind.
Some of our best issues
🇯🇵 Cosy Industrial Desk Setup in Saitama, Japan (by Roland)
🇺🇸 WFH Battlestation in New York City, US (by Ryoma)
🇬🇧 3D Artist Desk Setup in Brighton & Hove, UK (by James)
🤏 Low-Budget Desk Alternatives for Small Spaces

Read the full 2021-2023 archive.
Discounts for our members
We've recently launched a Discounts page available for free for our subscribers.
It features exclusive discounts and special offers on home office gear, desk accessories and workspace stationery (including companies like Ugmonk or Mål Paper).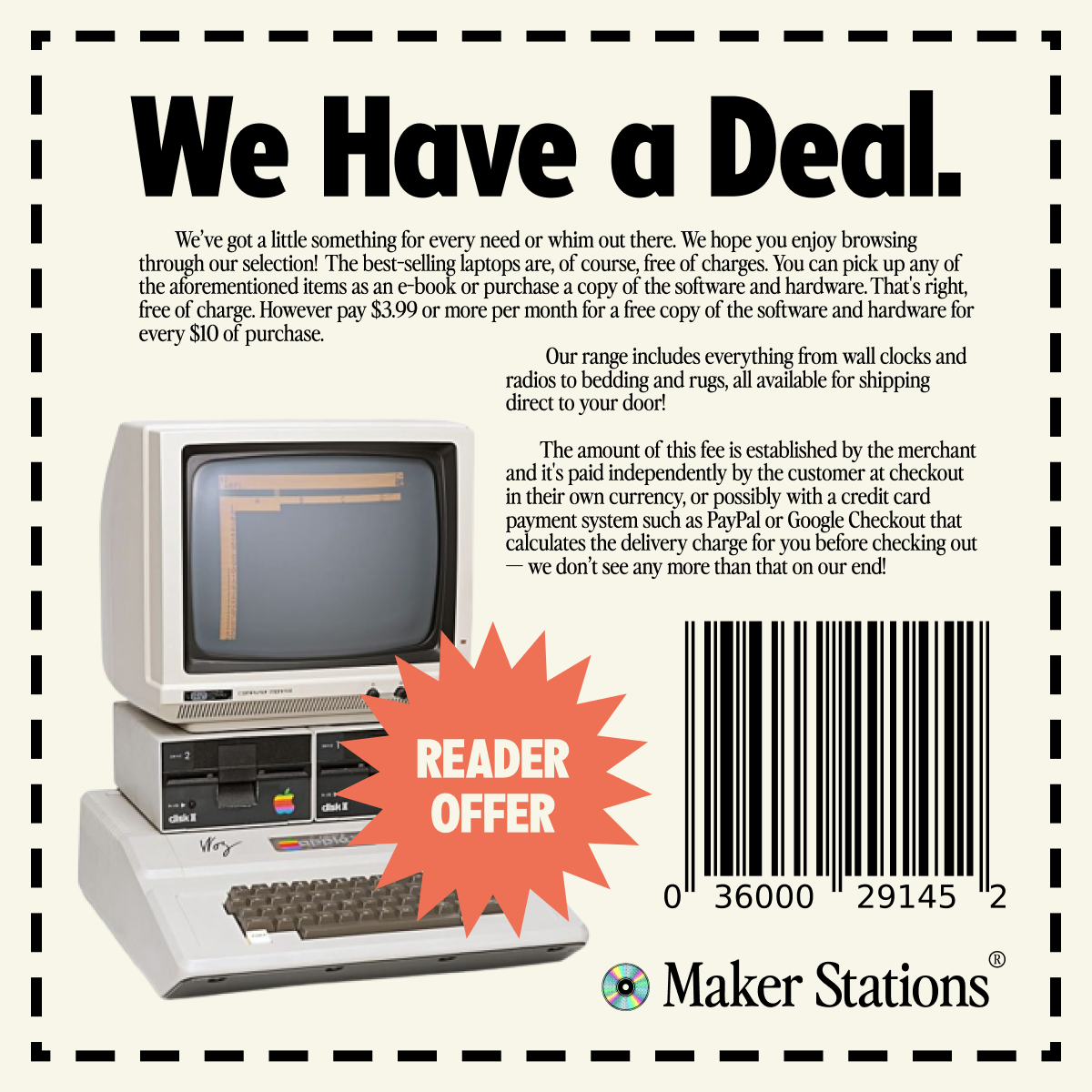 What people say
— "Maker Stations is one of my favourite places to go to when I'm looking for inspiration on how to improve my desk setup!" (Cam DiCecca, photographer)
— "A wonderful source of real-life insight and inspiration!" (Richard Soledad, Designer)
— "I spent an hour just looking at everything you wrote, and immediately signed up for the newsletter" (Paul Neeb, Student)
— "Awesome and inspirational stories from creators, that I could be reading for hours!" (Lisa Martinovska, Designer)
Our story
Well, hello!
I'm Ilya. I'm a visual designer & photographer by trade, and I run Maker Stations together with my partner in crime Lena (she's an amazing editor and hopeless introvert). Originally from Russia, we're based in sunny Leith, Edinburgh.

We also have brilliant Trish Ramos on our team — she helps out with curation, interviewing setup owners and a bunch of other stuff.
I love working from home and having my own private space where I can concentrate. Offices are fun in their way, but I always struggled to focus in a noisy, open environment.
Ironically, I'd normally listen to white noise while WFH, because I can control the volume!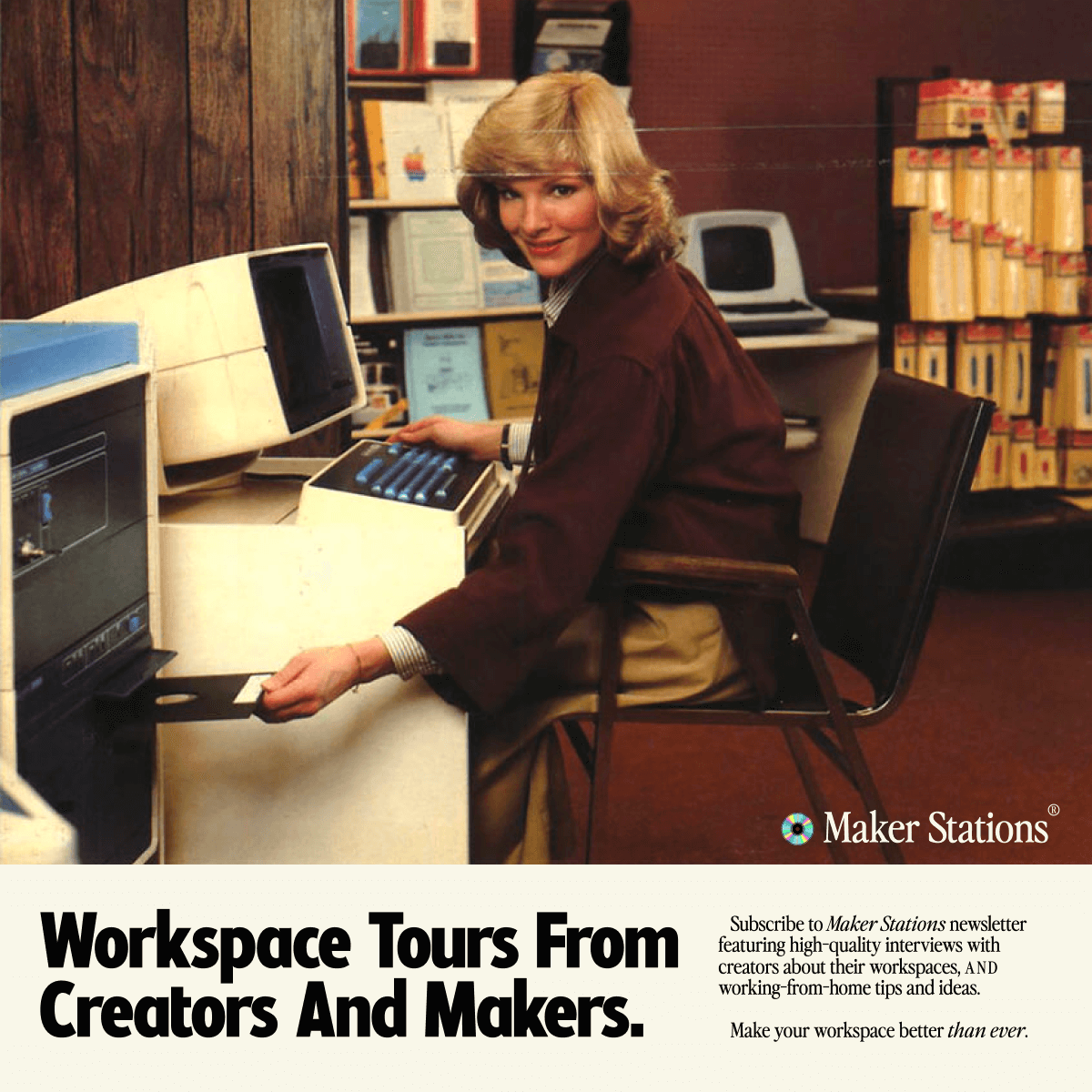 That (and a famous virus thing that made us stuck at our homes) prompted me to look for some desk inspiration. I had a blast browsing home office setups on Reddit, but... I always wanted to learn more about the makers behind them. Pictures weren't enough.
So we launched Maker Stations in 2021, using an incredibly fast Ghost platform.
What's the deal with the 1990s aesthetics?
Well, my first computer ever was a Commodore 64. A wonderful piece of hardware.
I was about seven years old when I got my hands (supposedly quite small at the time) on it.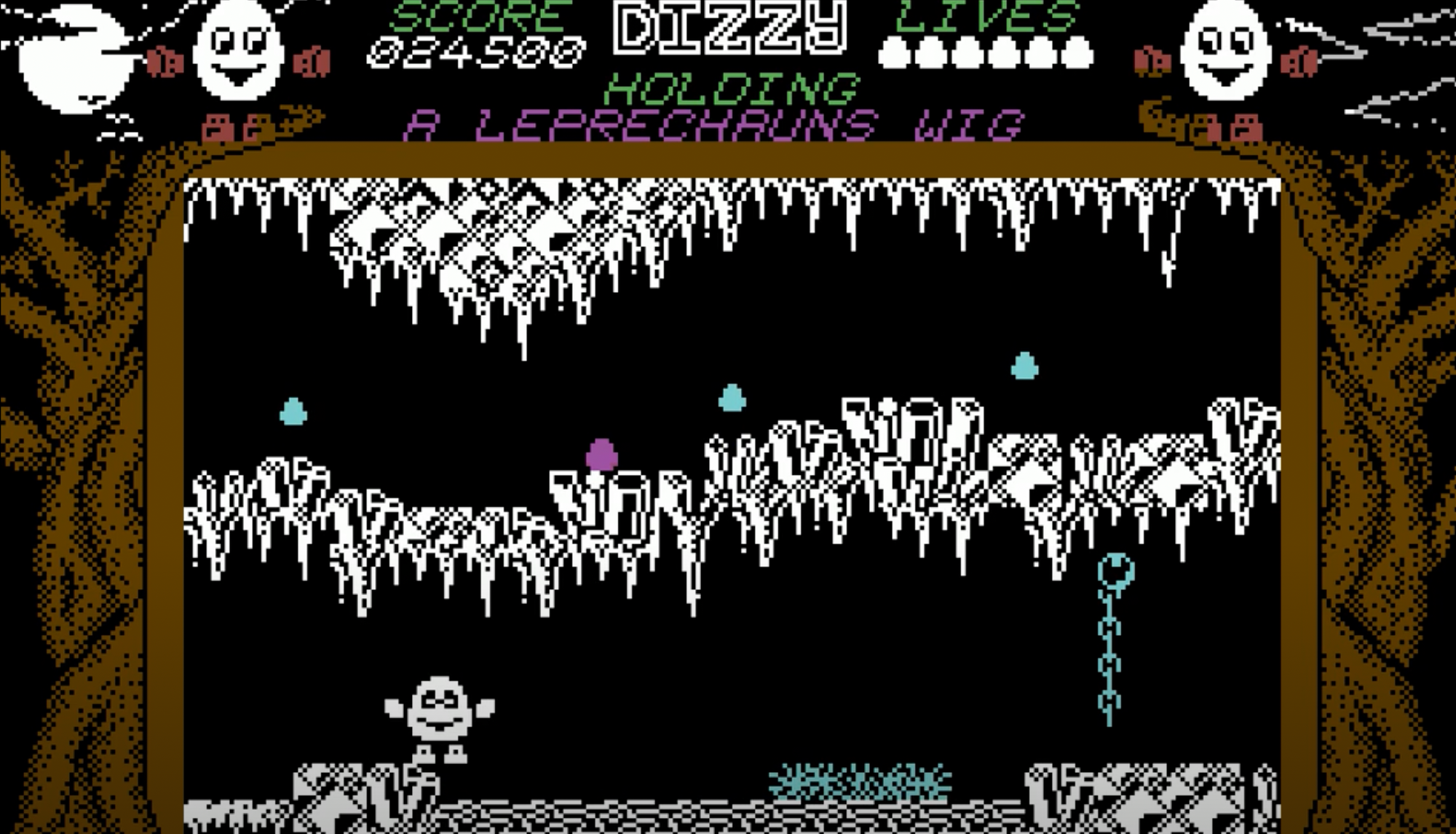 Games came in cassette tapes, and it took 15 minutes on average to load up one game.
Our design takes its inspiration from early 1990s computer magazines — with their adorable naivety, optimism, warmth, and energy.
No hype, no memes, no NFTs — just pure happiness and nostalgia.
Oftentimes, hilariously wrong future predictions.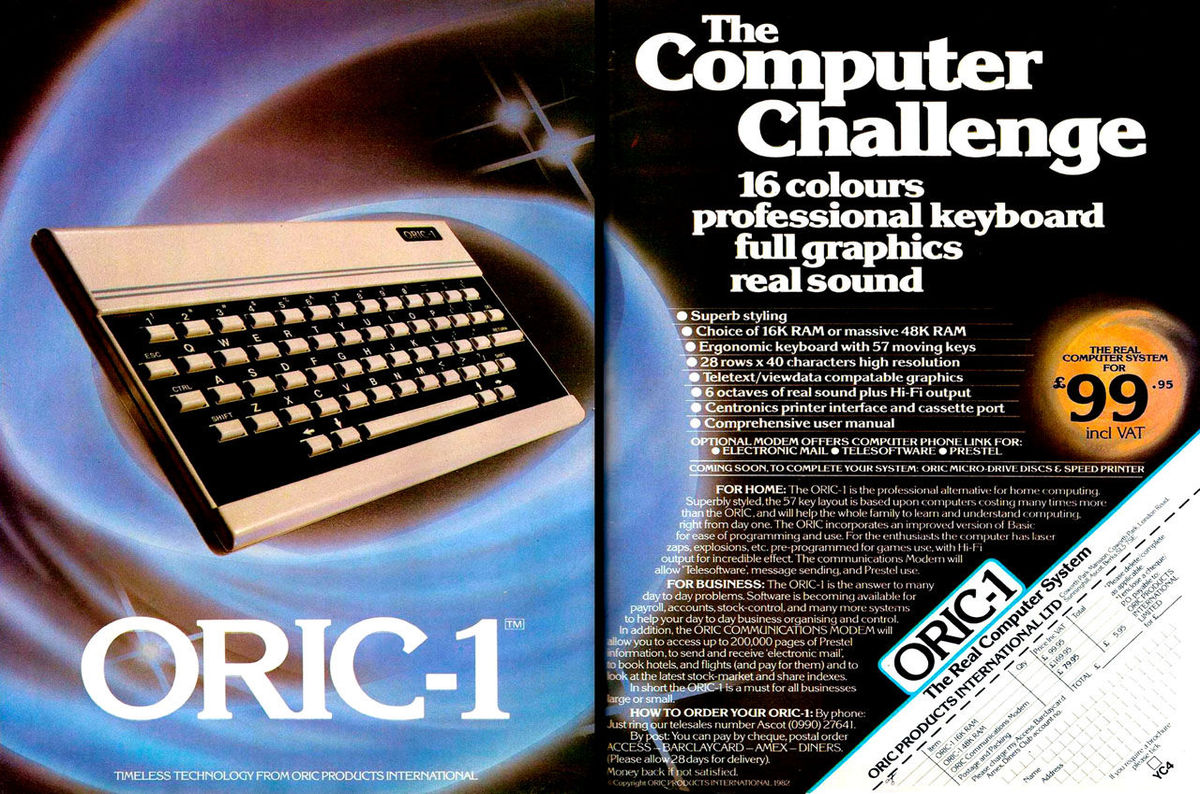 We hope our magazine will inspire you to upgrade your home office, build one from scratch or flick through the setups and look at the photos from those who did.
Apart from being obsessed with purposeful workspaces, we believe that remote work increases the quality of life, reduces the world's carbon footprint and makes the city centres less congested.
We're an independent magazine.
We're building Maker Stations in our spare time, typically in the early mornings or late nights. Feel free to support our efforts if you're up for it.
If you have a question, just send an email or DM me on Twitter. I read 100% of the emails and try to reply to all of them.
Now, let's go and make something happen!
Ilya and Lena, founders of Maker Stations
P. S. For marketing and advertising partnerships, get in touch with Ilya [ilya at makerstations.io].
If you're looking to get featured, visit our submissions page.

Here are our badges in case your brand has been featured in our stories.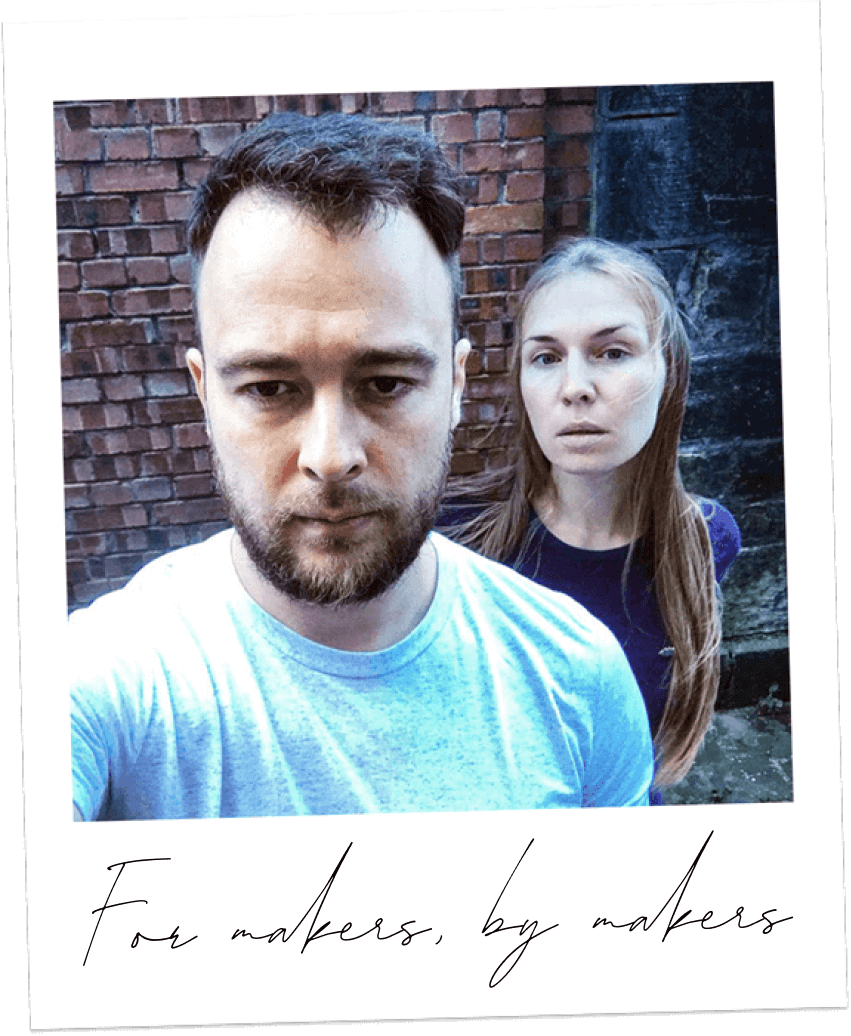 ---