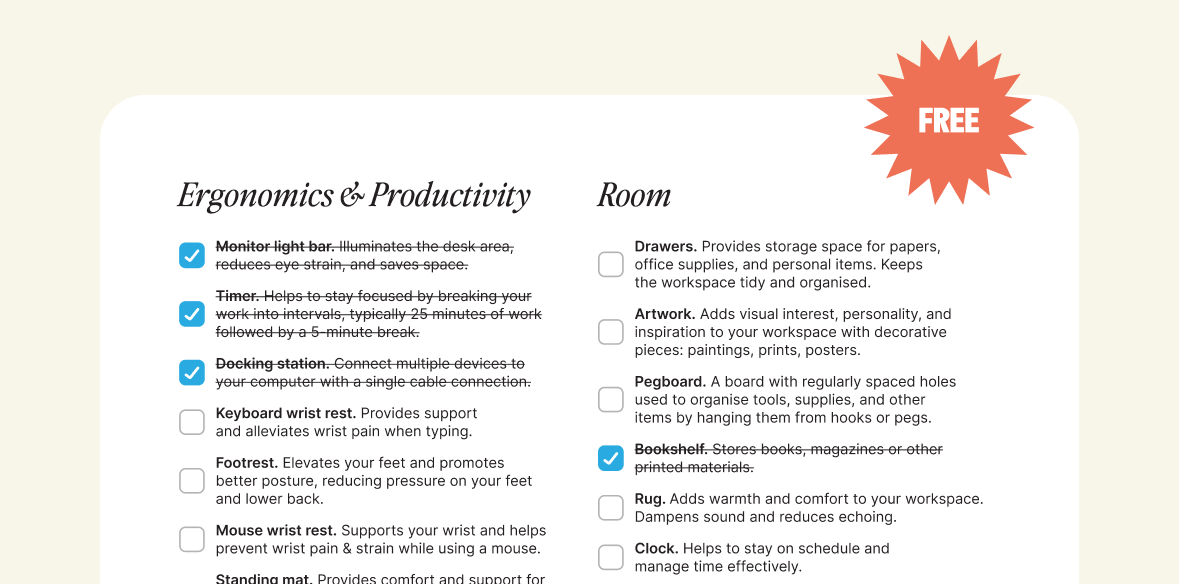 Free Download. Ultimate Home Office Checklist (50+ Ideas Inside)
Looking for a comprehensive home office checklist that covers everything from cable management and productivity to mood, self-care, and meetings? Look no further. Our checklist has got you covered.

Working from home can be challenging, especially when it comes to creating an efficient and comfortable workspace.

But don't you worry, our complete checklist has got you covered (with over 50 ideas to help you organise your home office).
Inside you'll find ideas for:
Essentials & Electronics
Ergonomics & Productivity
Choose Your Mood
Cable Management
Calls & Meetings
Ideas for Room
Self-Care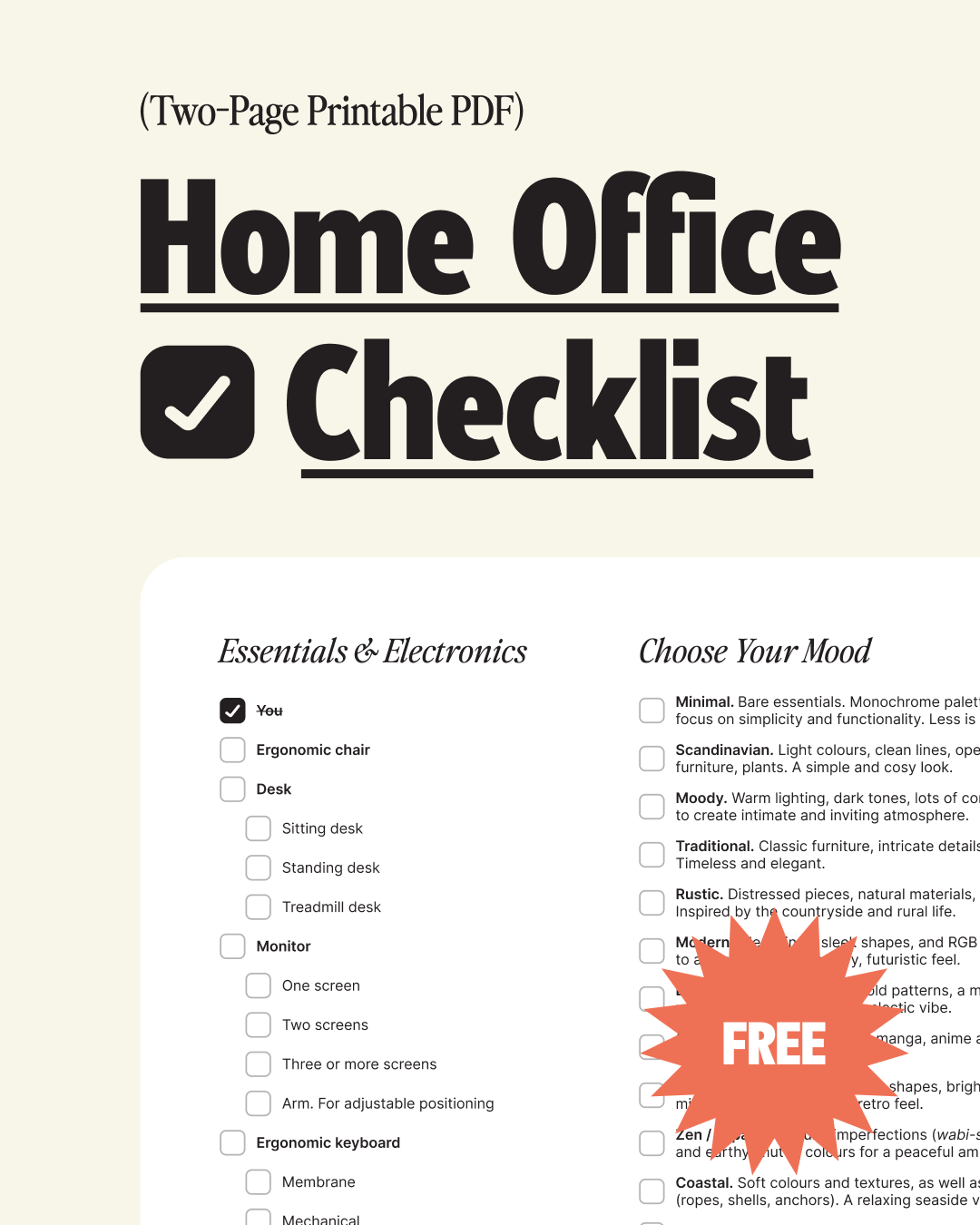 ---