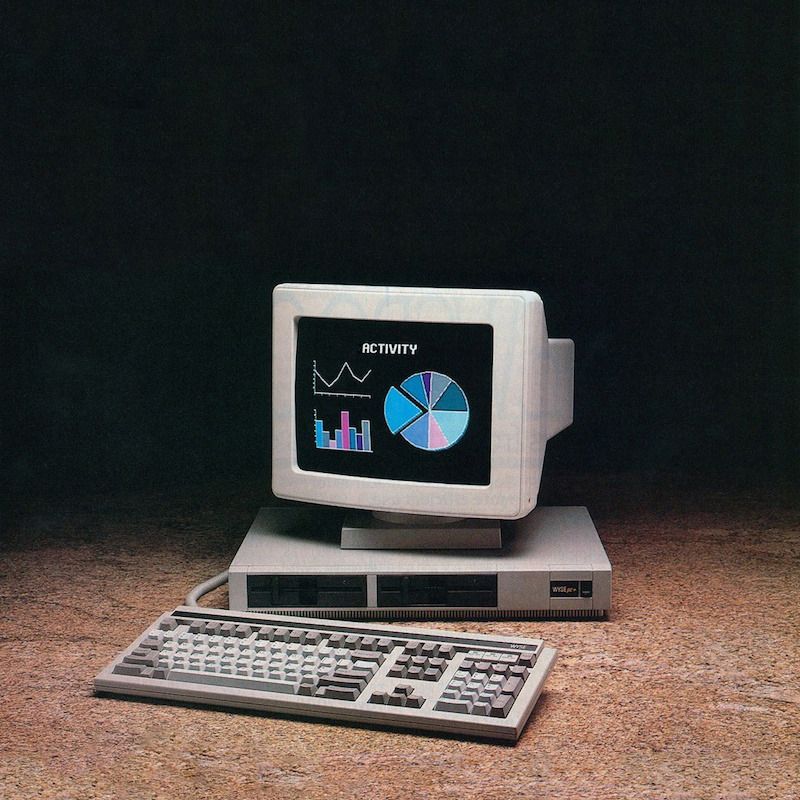 35 Simple Tips for Tackling Your Working From Home Routine
Learn how to improve your work/life balance with this ultimate list of working from home routine tips verified by indie makers across the globe.
Join 1700+ Curious Readers.
Every Sunday evening, get an *in-depth* workspace tour from a random corner of the world.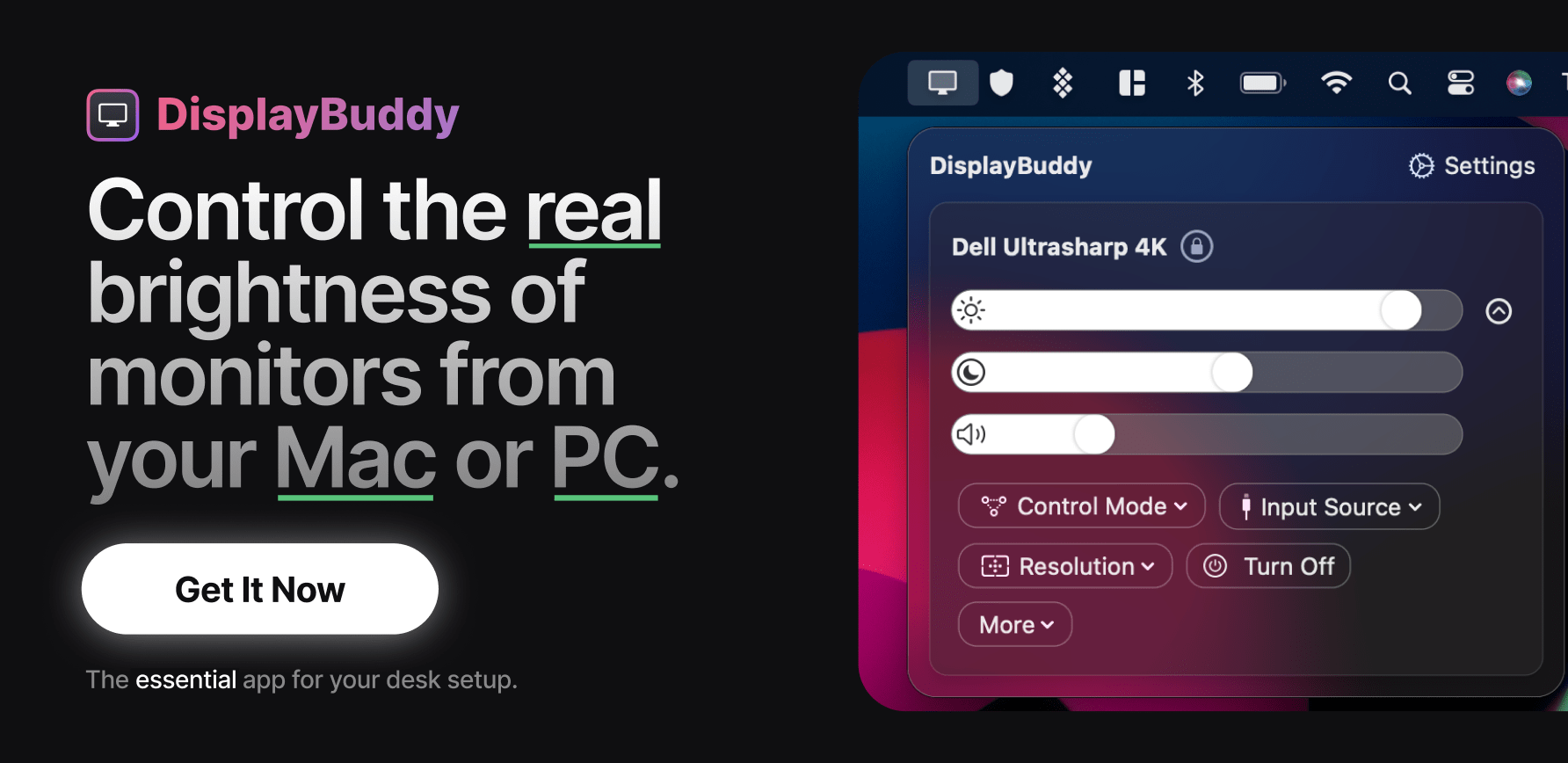 The pandemic has changed everything, and we have all had to adjust to new ways of living and getting things done.
No doubt working from home can offer the no-more-commuting benefit and lots of other perks. But we should also be mindful of the stress, anxiety, and uncertainty it can produce.
Here are some big strategies, little hacks, and personal advice to help you maintain your productivity and stay balanced while working remotely.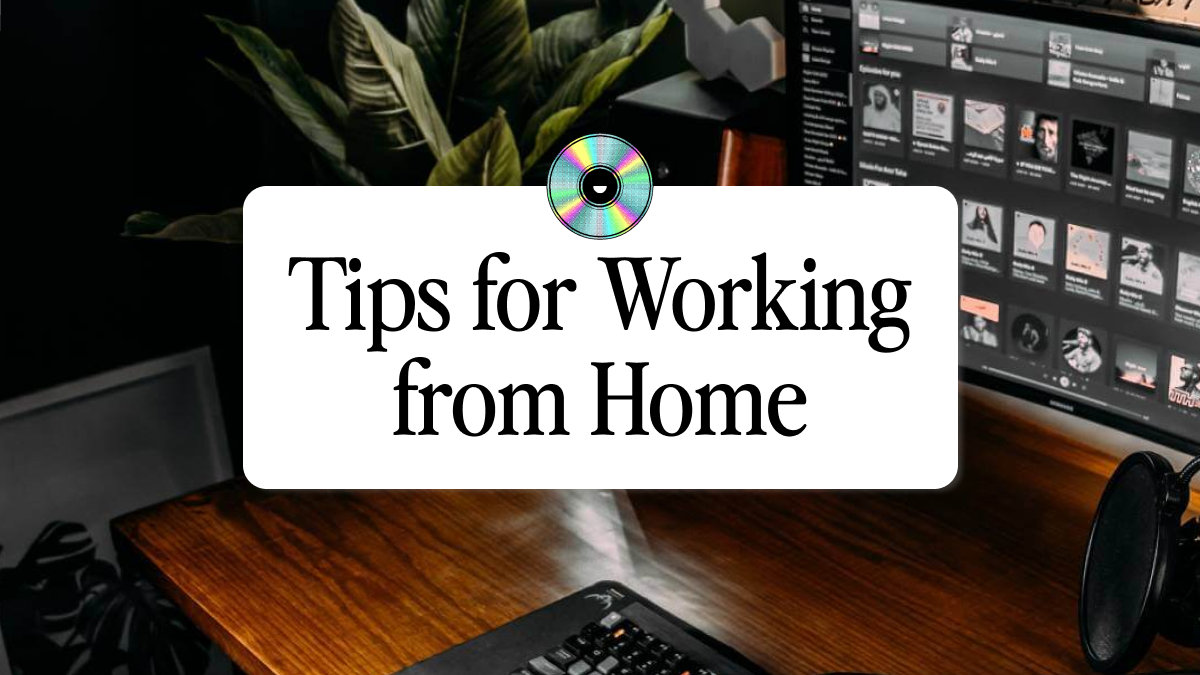 Some of these tips are tailored for living in a COVID-19 environment. They will help those whose children, partners, and roommates are also living with them.
If you don't have access to coffee shops, co-working spaces, and other alternative workplaces due to lockdown restrictions, you might also find the hints listed below quite useful.
The remaining tips apply to WFH at any time. It can take a while to adjust, and it's totally fine to make changes from time to time to see what works for you and what doesn't.
Make a dedicated workspace
Creating a designated maker station at home is a must.
This is not about having a fancy office with a leather chair, dual monitors and a giant presentation screen. This is all about having a comfortable work environment where the magic happens.
It's better to keep this space separate from your living space so that you can draw the line between "work" and "not work". If possible, find a quiet corner where you're not distracted by people, the TV, or easily accessible snacks.
Put all the supplies you need in one place before starting to work – chargers, pens, paper, headphones, etc. – and shut the door if possible. Even in a shared or tiny space, make sure you have a designated maker station where you can get comfortable.
Set your working hours
Define the hours when you are at work and stick to them no matter what.
These hours don't necessarily have to be from 9 am to 5 pm.
However, they do have to align with your most productive times of the day, suit the desired work-life balance, and not conflict with the needs of your colleagues.
It's important to find out when you're most efficient and adjust your working hours accordingly.
If you want to break up a workday into sprints, Pomodoro timers can solve the problem for you. However, it's more important that your sprints are long enough to get some work done.
Establish clear boundaries
Setting ground rules for your household members is crucial to mental wellbeing while working at home.
Explain your schedule to family and friends, and tell them how important it is for you to be left alone at the workstation.
Make the loved ones aware of your working and break times so that they can respect your maker time even if you're on a Zoom call from the kitchen.
Dividing domestic duties among family members or roommates is another smart idea. Just because you work from home and can allow service people in or look after pets doesn't mean others should assume that you will always do it by default. This can easily make you feel taken advantage of, which is bad for mental health.
Wake up at the same time each morning (yes, even on weekends)
When you work from home, staying in bed until the very last minute sounds utterly tempting.
It's okay to indulge occasionally, but discipline is what pays off in the long run. Try waking up at the same time every day for a week and you'll see how worthwhile it is.
This is not about overachieving. This is all about being conscious of yourself and creating a balanced routine.
That's why you don't have to get up insanely early and start every day with suffering. You are free to follow your normal sleep and work patterns — just stay consistent in this.
Set an alarm for a time that is realistic and convenient for you and turn your waking up routine into a nice ritual.
Don't go online first thing
It's healthy to make a clear distinction between your personal and professional life.
Unless it's urgent (and it never really is, isn't?), your inbox and Slack messages can wait until you're ready to start working.
Don't waste too much time mindlessly scrolling through social media and do your best to cut down on screen time overall. You will inevitably get plenty of it while working.
Change out of your pyjamas
Working in pyjamas feels a lot like working from bed. At first, it sounds amazing, but soon you realise that if you're wearing a nightgown, your brain thinks it's bedtime and fuzzes out.
Some people like to put on a suit or smart dress from time to time to get into the work mindset. But in the end, the best everyday solution here is a middle ground.
So the most reasonable choice for your home-working wardrobe is a relaxed jumper or t-shirt paired with some comfy bottoms.
Take a midday shower (a new self-care)
Not only is showering a good way to get ready for the day but also a nice time for reflection in the middle of it.
Consider a shower room to be your personal think tank. After all, it's one of those rare moments when we are not tied to our gadgets, and our minds are free to wander.
Instead of staring at the computer longing for a solution to arrive, hop into the shower to think it through.
It's like a standup meeting with yourself.
The relaxing shower environment facilitates clear vision, enables creative thinking, and also helps you feel more confident and focused.
Fuel up
Have your coffee, tea, lemon water, smoothie or whatever you like, but make sure you stay hydrated throughout the day.
Preparing your breakfast the night before is another idea that not only keeps you going but also saves you some time. Consider overnight oats as it's a delicious, simple, and healthy option.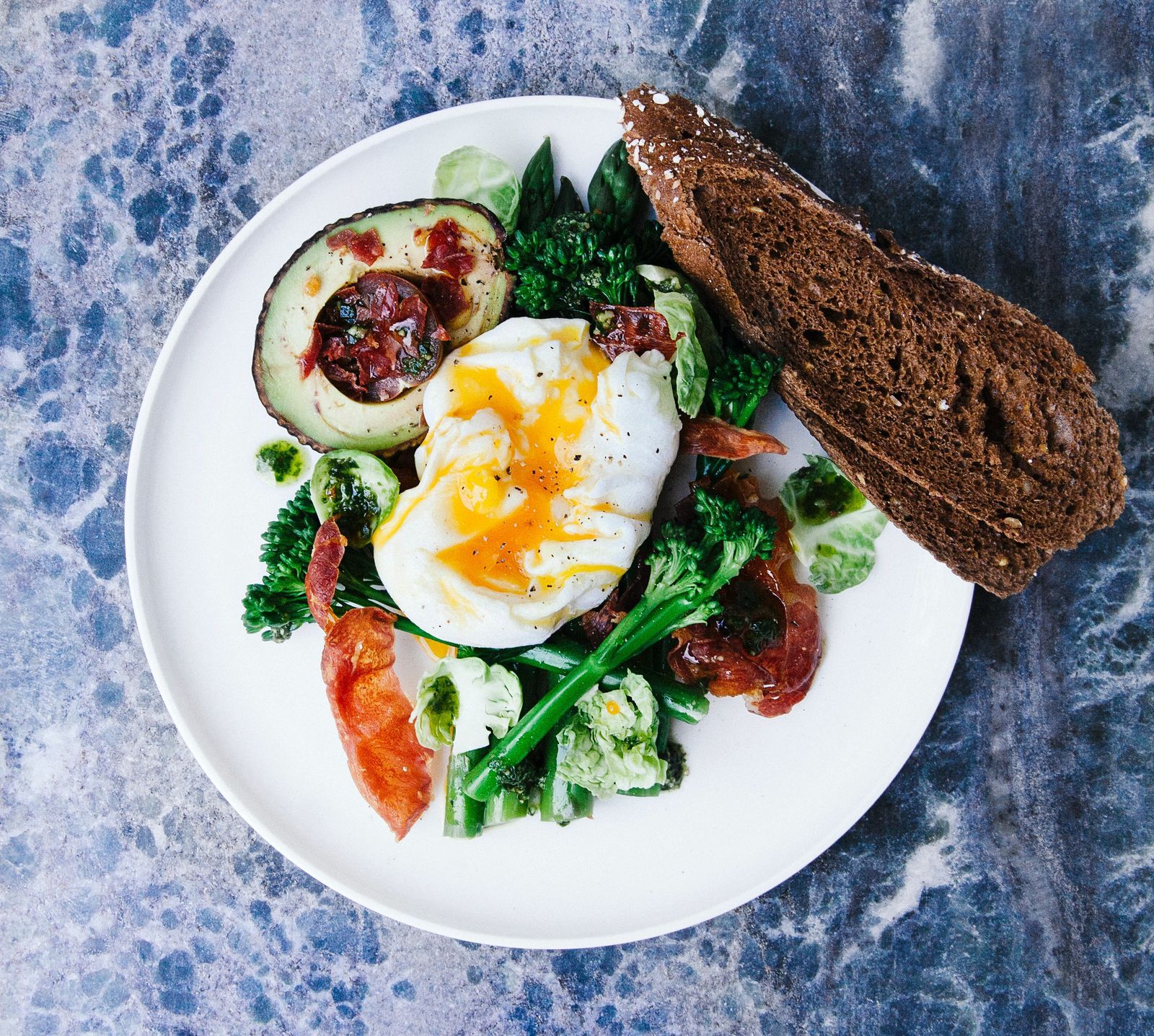 Do some chores around the house before work
Set aside some time for household chores at the beginning of each day.
This can help you to get focused and not have to worry about tidying up while you are at your maker station.
Set a timer to avoid getting carried away. Do what you can in the time you have, then stop. Reasonable time management is the key here.
Embrace your good habits' triggers
The worst thing you could possibly do to yourself as a remote maker is to ignore the benefits of working from home and act as if you were in the office.
You can wake up and work out in the morning when others haven't even gotten out of bed, or have your leisurely morning cuppa staring at the window, or go for a walk in the middle of the day. You can do more of what makes you feel like the world is your oyster.
Observe yourself, take notes of what habits trigger a positive attitude and put you in productive mode and implement them into your routine. This is one of the greatest procrastination killers known to humankind.
Set your goals for the day
Go over your to-do list and make sure you only have realistic goals set for the day.
Think about what you need to do in order to get things done, and develop a clear strategy.
For a manageable list, limit your goals to five.
Having your list on a whiteboard, sticker, or notebook will allow you to keep track of it throughout the day.
Do small tasks immediately
Whenever you come across a task that takes less than ten minutes to do, finish it immediately.
No delays.
No excuses.
You'll be surprised to see how this simple lifehack boosts the feel of accomplishment and encourages you to nail the bigger challenges without getting overwhelmed.
Prioritise tasks that cause the most anxiety
There are usually a couple of tasks in every to-do list that keep getting postponed.
Nothing stresses us out as much as the backlog of those sitting in the background.
Ask yourself: "What haven't I done lately that makes me feel frustrated right now?", dig to the root of the matter and get rid of those energy-sucking tasks at once.
This is a source of motivation that is sorely underappreciated.
Limit your number of daily decisions
Decision fatigue can lead people to avoid making decisions altogether, which is known as "Decision avoidance".
Don't be harsh on yourself and limit the amount of decisions you make per day. Prepare as much as you can the night before: put out your clothes, decide what you're having for breakfast, batch cook lunches for a week, if possible.
The less time you spend on making trivial decisions, the more time you have to invest in what matters to you, gives you satisfaction, and makes you feel good.
Keep your workspace clean and joyful
The cleaner your maker station, the cleaner your mind.
Clutter on your desk can easily keep you down for ages while taking the time to clean up your working area will boost your productivity immediately.
The same is true for clearing up your computer's desktop. Get rid of the leftovers from completed projects, hide the stuff that causes distractions — and get ready to do more.
Close all irrelevant tabs and apps
The practice of keeping a bunch of tabs open nudges you to jump back and forth between a lot of things and can easily distract you.
The simplest way to minimise distractions during work hours is to close all tabs except for those related to your current task.
If you're struggling to follow this tip voluntarily, there are a few websites and apps like Focus that block distracting content. They can help you focus on what matters.
Figure out a perfect playlist for intense focus
Some people like to listen to other people's mumbling when working.
Others prefer to work in complete silence. So they put on their noise-cancelling headphones to escape their surroundings.
It's up to you to decide what makes a perfect soundtrack for your productive weekdays. Airports' sounds on live radio or "Electronic Concentration" playlists on Spotify can get you into the zone.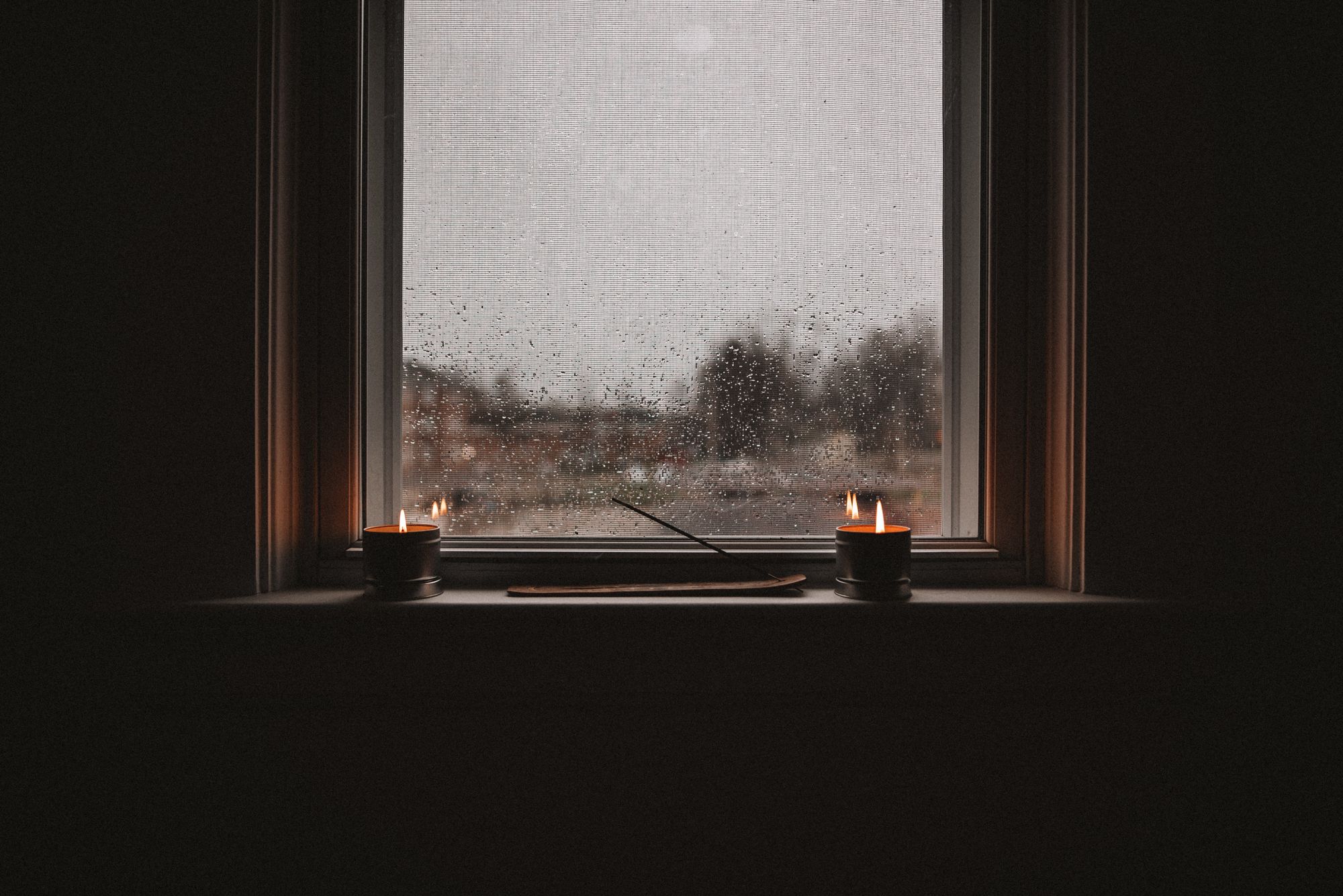 Socialise with your co-workers
In remote work, isolation and disconnect are common problems, especially for extroverts.
Join chat channels where remote employees can discuss common interests, fix yourself some digital "water cooler" human interactions, invite colleagues to informal face-to-face meetings, and stay connected with peers, not just professionally, but also personally.
Get yourself an imaginary co-worker
Software engineers use a rubber duck debugging method to debug code. The name refers to a story in the book The Pragmatic Programmer in which a programmer would force himself to explain his code to a rubber duck, line-by-line, to locate a bug.
Why don't adopt this approach for your working from home routine? Get yourselves an imaginary co-worker to always have a sympathetic ear nearby.
In many cases, explaining a problem to someone who knows nothing about the matter makes it easier to come up with a solution.
At worst, you can blame failures on them.
Don't ignore your needs
When employed by a company or involved in a project for a client that supports your work-from-home setup, request the equipment you need without hesitation.
Whether you need a new monitor, an adjustable chair, specific software, or anything else to do your job comfortably, make sure to claim it within a couple of days when you realise it.
Organisations that typically hire remote workers or freelancers often have a budget for home office equipment.
If you're working for yourself, you shouldn't push your reasonable demands to the back of the drawer either. Investing in yourself is a good self-motivator.
Use a VPN
When you're using Wi-Fi from a spot you don't have control over, like coffee shops, libraries, airports, co-working spaces, use a VPN for safety reasons.
Some companies have VPNs that allow their off-site employees to access services or sites designed for internal use. In those scenarios, you'll also need a VPN at home.
Maintain a separate business contact number
Consider getting a phone number specifically for work-related calls with colleagues and clients.
It doesn't have to be a second mobile number or even a SIM card. It can be something like Google Voice.
Like some of the other tips, having a separate work phone number allows you to maintain a work-life balance.
Change your surroundings
If you find yourself browsing Reddit or watching YouTube for more than ten minutes during your work hours, then you should consider switching the place.
You can work at a cafe, find a cosy nook in a library, or just move from one room to another.
Taking a quick stroll just to get some fresh air and stretch your legs is another proven tip to get back on track.
Actually, standing up for 15 minutes while working or having a Zoom meeting will also do the trick.
Put yourself first but check in with others
Make sure your work schedule is complemented by a steady sleep pattern. A well-rested person has no limitations.
When something at work bothers you, take some time until you're able to respond rather than react.
Remind yourself of the fact that you're working from home doesn't mean you're all alone and nobody cares about you and your work. Treat others accordingly.
In every email, in every message, in every piece of communication, remember to consider your co-workers' mental wellbeing, be generous with praise, and they'll respond in kind.
Overcommunicate
Working from home requires you to communicate a lot.
When a project or important task is finished, speak up and make sure you've been heard. Inform everyone who needs to know about your schedule and availability often. Be visible.
Overcommunication doesn't mean writing your own version of "Ulysses" to justify every move you make, but it does mean repeating yourself.
Tell everyone concerned that you're off next Thursday. Then, make a joke about how you must've mentioned your upcoming day off three times already. Then, send a reminder the day before.
Stay positive
You may prefer radical candour and directness in communication.
While it seems rewarding most of the time, please keep in mind that the less face time you have with people, the less they are able to read your tone in writing.
When you work from home full-time, it's essential to remain positive, even to the point of appearing overly optimistic.
Don't worry, the remote nature of the communication will smooth things over.
That's the lesser evil because otherwise, you risk failing to communicate what's important and turning people against you.
Explore training opportunities
When you're not at the office with your team, you may miss out on in-person skills development classes.
If your company offers online training courses and you believe you can learn something useful from them, make sure you're included.
Besides top-down training, you can request online or in-person coaching from your co-worker, if you need it.
For remote workers and indie makers, online training gives them an opportunity to connect with like-minded people and expand their peer circle.
Take advantage of your WFH perks
Every week, try cooking a new dish, drawing a quick sketch, or reading a new novel.
Why? Because you work from home and you can.
When you work in an office full-time, you may not have the time for something you actually enjoy doing. It always seems like you've got bigger fish to fry. But in fact, there's no fish bigger than your favourite one, regardless of its size.
Working remotely has many advantages. Make the most out of them. You deserve it.
Give yourself a break
When we work from home, we often feel like we must be available all the time. But just being present will not do any good to anyone if our mental health is suffering.
It is proven scientifically that taking regular screen breaks helps reduce stress. Give yourself a few minutes to concentrate on something else so you feel more focused when you return. Just five minutes of short breaks an hour can boost your productivity greatly.
Try to exercise on a daily basis. Take a walk, ride a bike, do some light stretching, or join a 15-mins online mobility workout that can help with posture, improve flexibility, and change the way you move and feel.
It's really a matter of personal choice, but if you can try mixing things up to vary your routine so you don't get bored easily.
Take your time and enjoy it in its entirety
Apps that automatically track your time and activities, such as RescueTime and Toggl Track, let you know how closely you are keeping up with your schedule. Also, they can tell you when you are most productive and when you slack off.
Use that information to your advantage by reserving your hours of deep concentration for the most important tasks.
Don't scrimp on your breaks, especially your lunch hour. Make sure you have enough time to unwind and switch contexts.
If a simple timer doesn't work, apps like Time Out - Break Reminders will lock you out of your computer for 60 minutes so you can enjoy every minute of your break to its fullest.
Leave home
To the extent that it's currently allowed and safe, get outside as often as you can. Getting out of your house at least once a day is crucial for your mental health. Your body needs to move, and the fresh air and natural light are the things that revitalise you.
You don't have to go out in public to get away from the workspace. Also, with new social distancing rules, it's much easier to avoid crowded places.
Take a slow walk. Feed your eyes with the new scenery. Listen to the birds chirping. Change the context.
Take sick days
When you're unwell whilst working from home, your benefits should be the same as if you were an office employee. If sick days are included in the compensation package, use them. Otherwise, it's like throwing money away.
Freelancers don't have paid sick leave, so it often pushes them to work through illness. If that's the case, remember to always prioritise health over anything else, as it pays off.
Take good care of yourself now and get better first so that you can be your most productive self in the long run.
Think longer term
If you are going to continue working from home for a while, think about ways you can do it more efficiently.
Is it possible for you to set up your maker station in a warmer or brighter room?
Is there a new software you can use?
Can you explore different ways of communicating online and collaborating with others?
Take it easy
Even if working from home suits you perfectly, there will be bad days. Don't shrug this off — just make self-reflection a recurring task on your to-do list.
Sometimes the best thing you can do is to stop bugging yourself.
If it has already gotten dark and you haven't finished up something, leave the workstation and go clear your head.
If you find yourself working one minute and shopping online the next, don't beat yourself up. It's not happening because you're at home. People in an office setting do exactly the same thing. It's human nature to get distracted. Just give yourself some leeway, then get back to work.
Finish the day with a nice routine
Once you're done for the day, log off. Honestly.
Shut down a computer, leave the workstation, and dive into your private life. When you have a remote job, it's imperative to keep strict boundaries between work and life.
Just as you should begin the day with a pleasant routine, establish an end-of-the-day ritual to signal the end of the working day.
You need something simple to call it a day. It could be a walk with the dog in the evening, or watching the latest episode of your favourite Netflix show. Whatever you choose, stick to it every weekday to mark the end of working hours firmly.
Feel free to get some inspiration from others who are in the same boat to find out what works best for you.
We're a reader-supported publication. This article might contain affiliate links. It means we may receive a commission if you click a link and buy a product that our maker has recommended. The interview was done independently.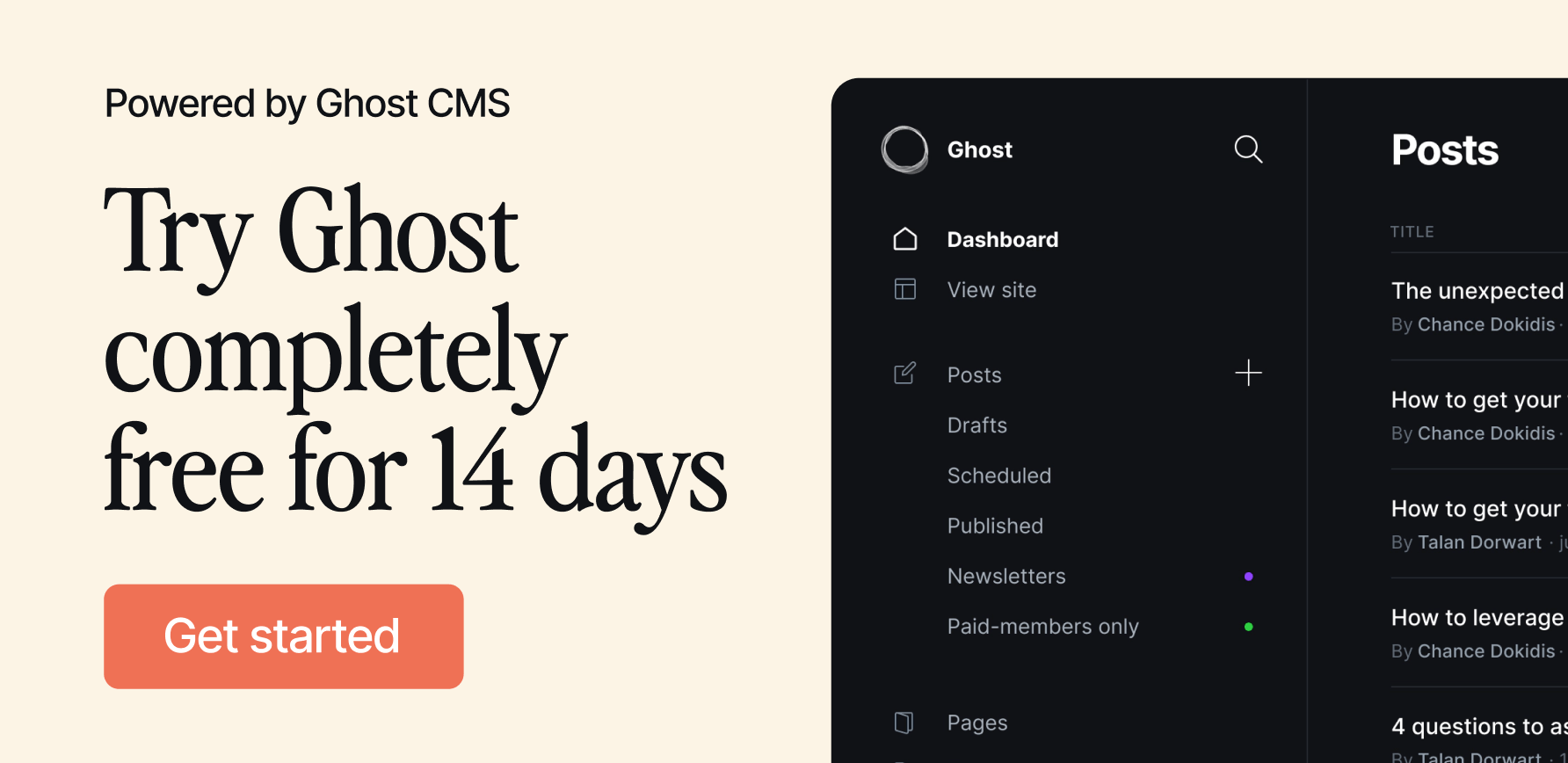 ---