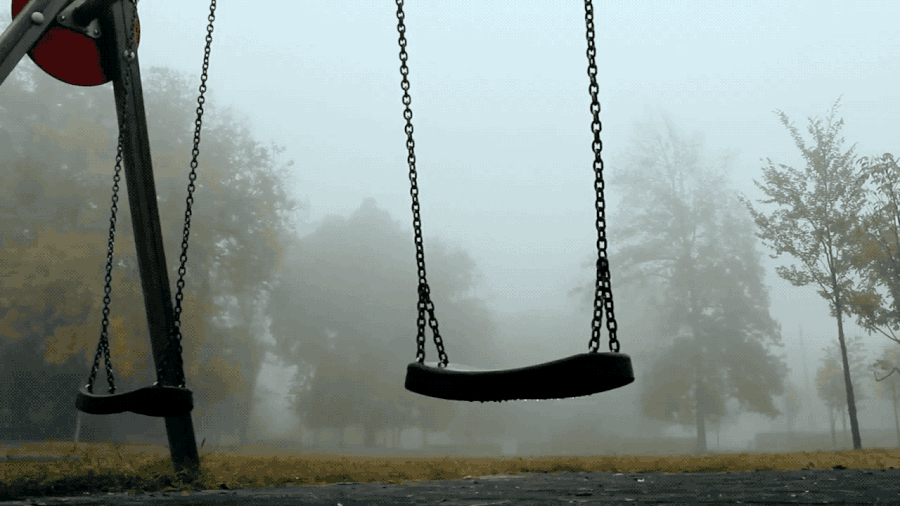 5 Snowy and Rainy Sounds for WFH Concentration
Find the perfect ambient playlist to keep your mind from wandering while working from home.
Join 1700+ Curious Readers.
Every Sunday evening, get an *in-depth* workspace tour from a random corner of the world.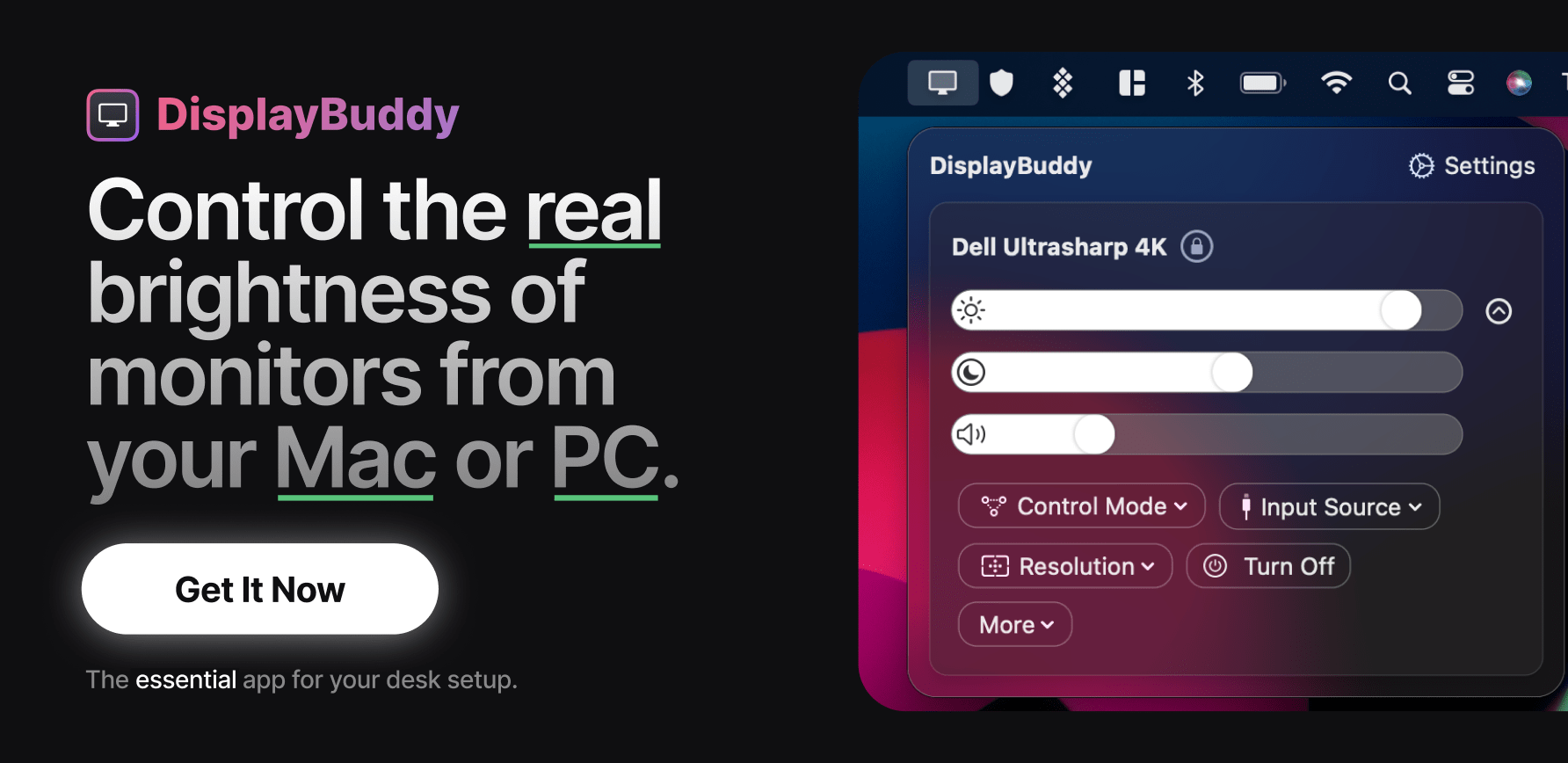 Weather is out of human's control, yet creating the right atmosphere for deep focus is as easy as turning on the background noise of rainy days or snowy nights.
Rainyscope
By using the natural sounds of rain pouring and birds chirping, Rainyscope creates a distraction-free background for highly focused work.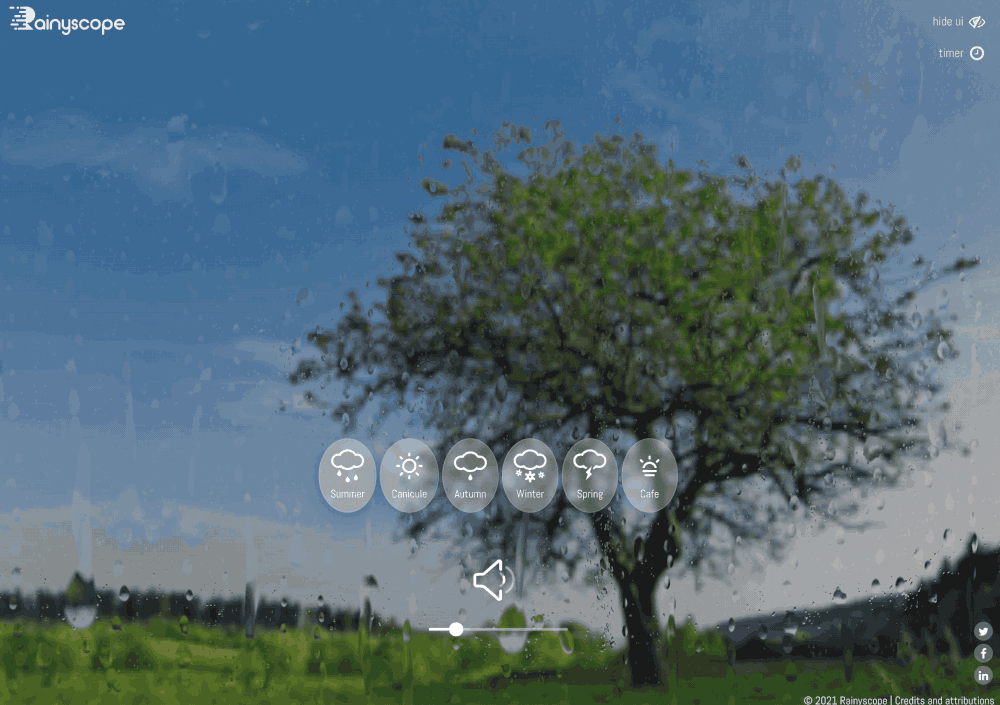 You can also easily schedule work breaks on Rainyscope by using the website's timer feature.
Website: rainyscope.com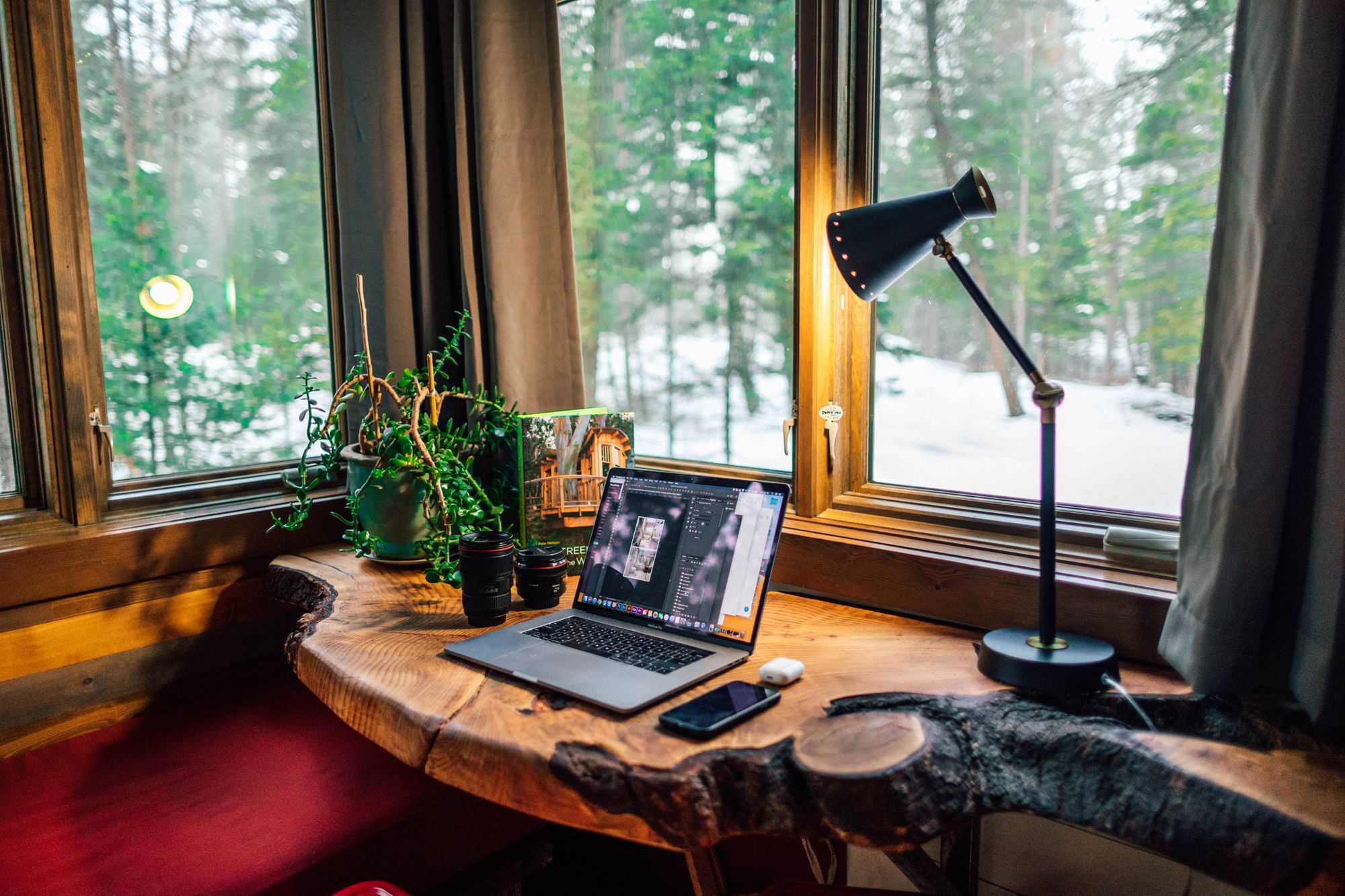 Snowy Escape
Developed by James Pistell and Joseph Fusco, Snowy Escape is a free ambient noise website that plays the heart-warming sounds of a roaring fireplace during a winter snowstorm.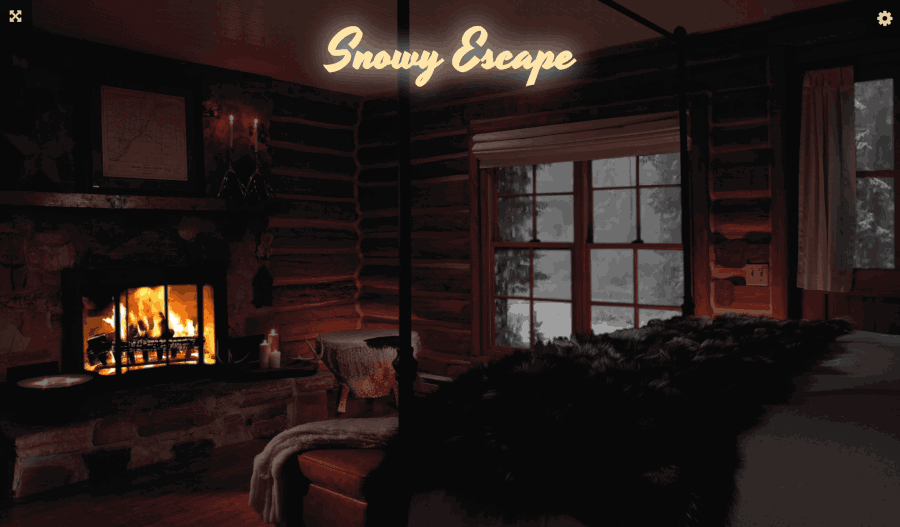 Snowy Escape seems like a pretty simple way to teleport to your own personal log cabin in the woods at any given second regardless of the season and your actual location.
Website: snowyescape.com
Rainy Mood
The Rainy Mood website and apps play never-ending rain sounds. Ideal for listening while you are finally finishing the work you have been putting off for ages.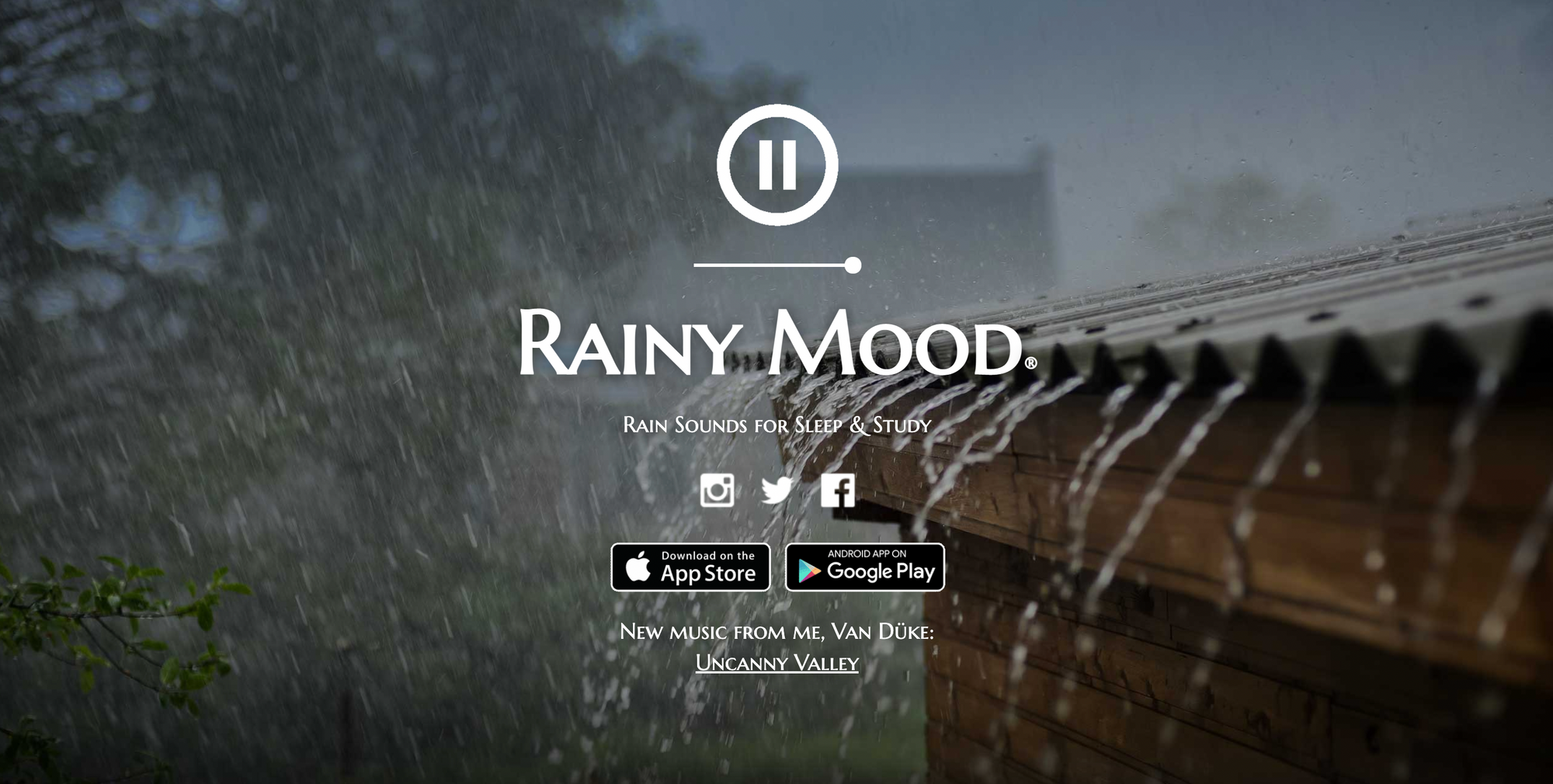 Rainy Mood is also available on iOS and Android for a small fee. The latest version of the Rainy Mood app has four fully customisable rain scenes – Classic, Ocean, Countryside, and Café.
With stunning HD/48kHz 3D audio and algorithmic randomiser, your brain will naturally relax and focus.
Rainy Mood's sample library includes over 400 unique thunderclaps, cricket chirps, ocean waves, and special effects. Whether it is rain on grass, dirt, wood, tin roof, ocean, leaves, or rocks, you can choose an individual rain impact texture to suit your taste and current mood.
Website: rainymood.com
iOS app: $2,99
Android app: $2,99
Raining.fm
Using Raining.fm, you can create and save your own custom mixes with the sounds of rain and rolling or cracking thunder to shut off from the outside world.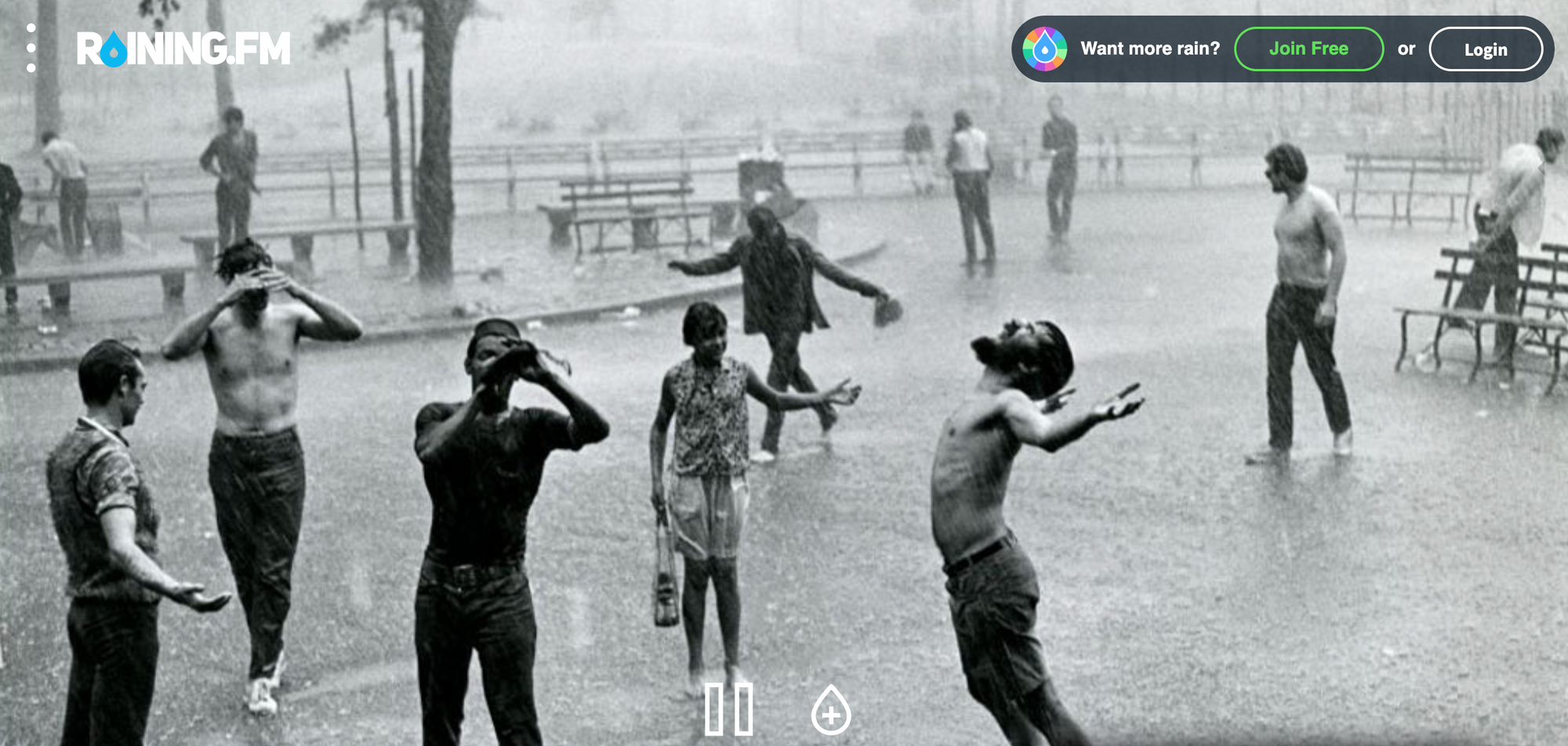 This ambient noise generator has a work timer to remind you to take breaks, as well as a sleep timer for those who listen to Raining.fm before falling asleep.
Website: raining.fm
Ambient Mixer
Ambient Mixer is a community-driven source of background noise playlists. This ambient sounds generator lets you listen to a variety of tracks, as well as create your own.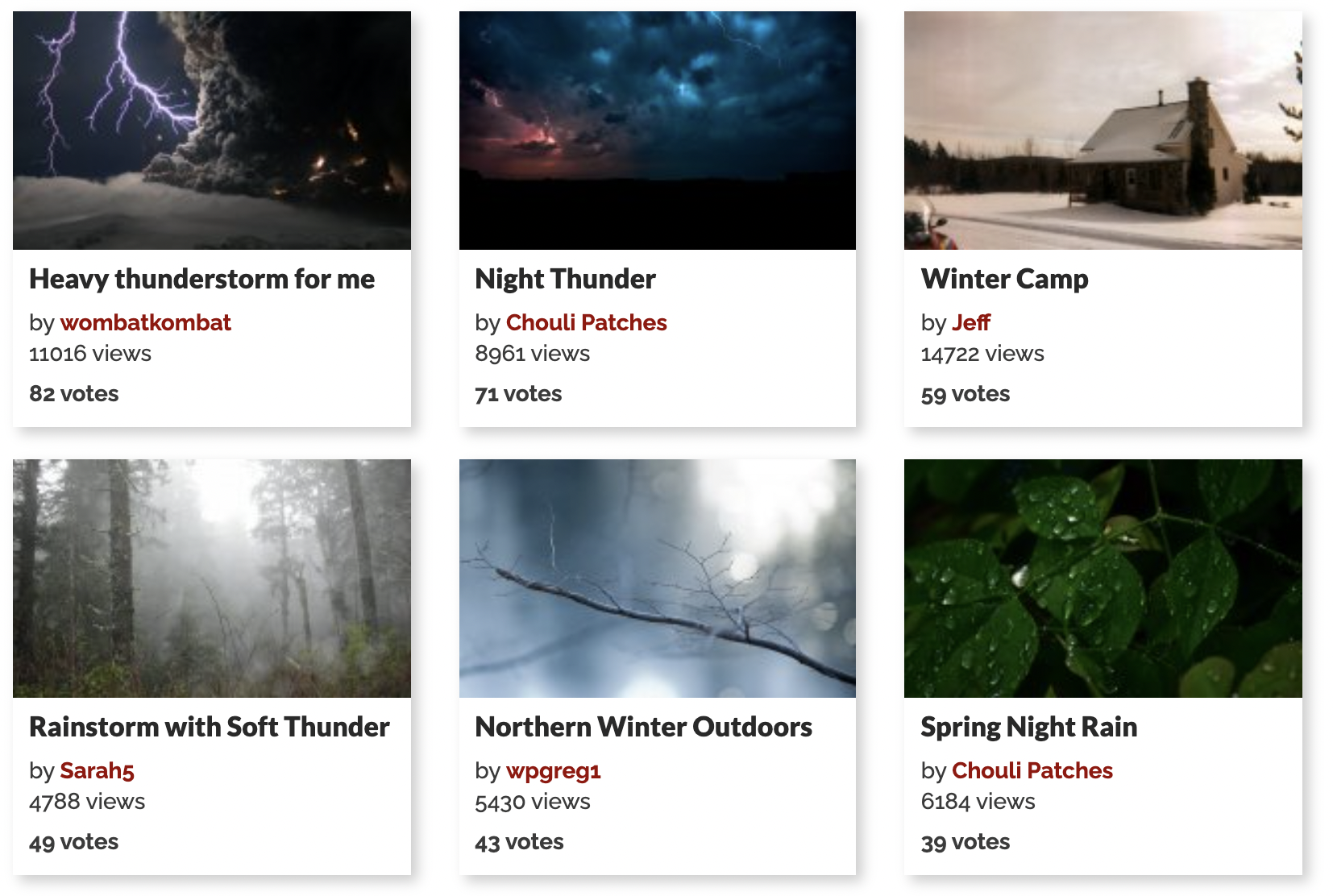 The volume of individual noises can be adjusted for all tracks you click on. If you'd prefer to hear less of people talking or thunder roaring, you can easily do so by decreasing the volume of those sounds so that you can only listen to pure rain or paper shuffling.
Website: ambient-mixer.com
What sounds make you most productive?
Classical music. Several studies have shown that baroque music, for instance, increases mood and concentration.
Sounds of nature. Even brief exposure to natural sounds has been proven to significantly boost cognitive performance.
Video game music. The whole point of that genre is to stimulate your senses as well as blend into the background of your brain. There are several reasons to give it a try, including the fact that such music has no lyrics. Find out the rest.
Heroic music. A study has shown that a piece of epic trailer music for an adventure film stimulates empowering thoughts, revives your spirits and motivates you to do something outstanding.
Ambient sounds. "Ambient music must be able to accommodate many levels of listening attention without enforcing one in particular; it must be as ignorable as it is interesting," said Brian Eno, the creator of Music For Airports.
We're a reader-supported publication. This article might contain affiliate links. It means we may receive a commission if you click a link and buy a product that our maker has recommended. The article was written independently.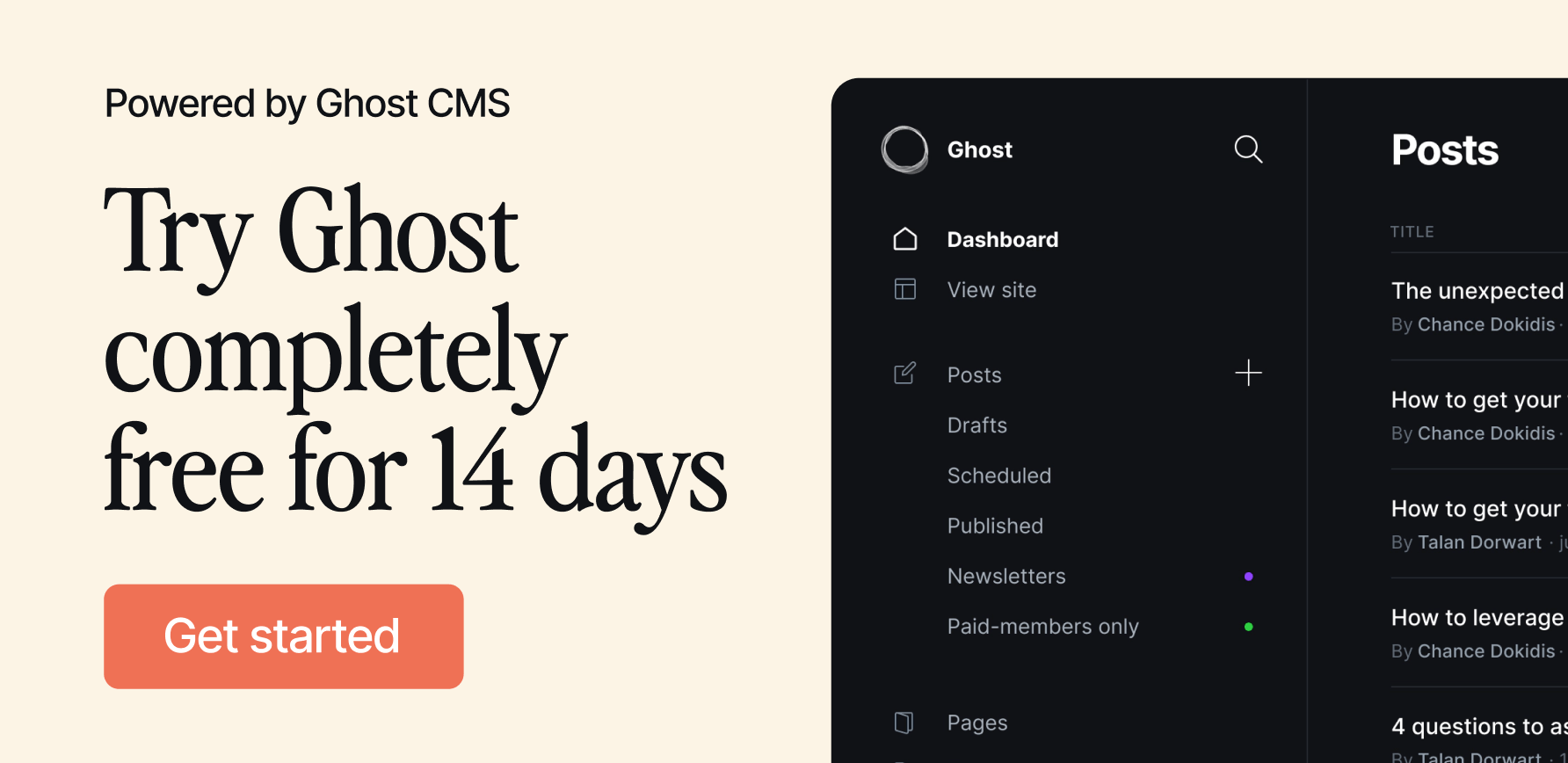 ---