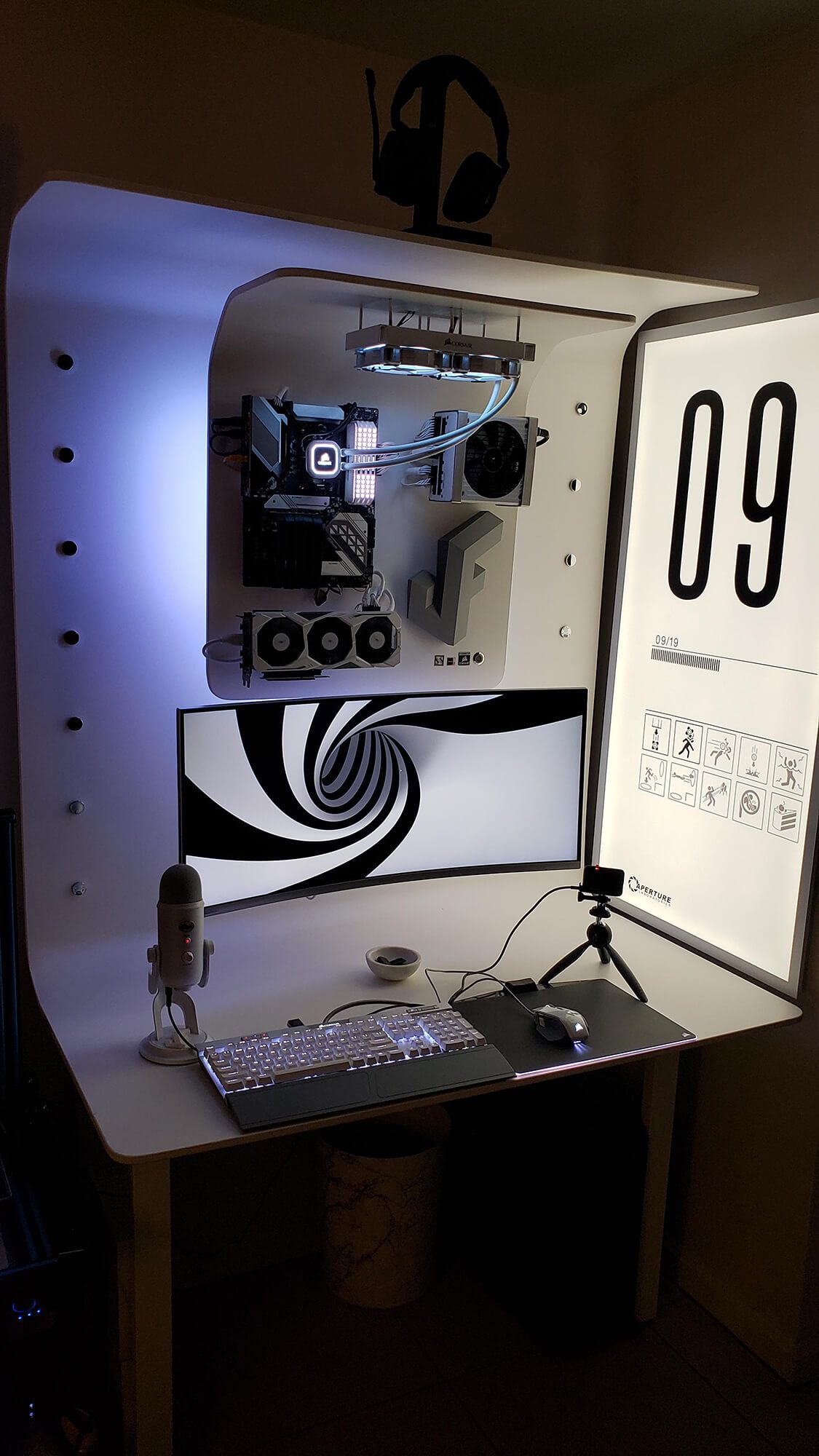 DIY PVC Minimalist Battlestation in Florida, US
"I set out to make a desk that was reminiscent of a studio backdrop; seamless and clean"
Join 1700+ Curious Readers.
Every Sunday evening, get an *in-depth* workspace tour from a random corner of the world.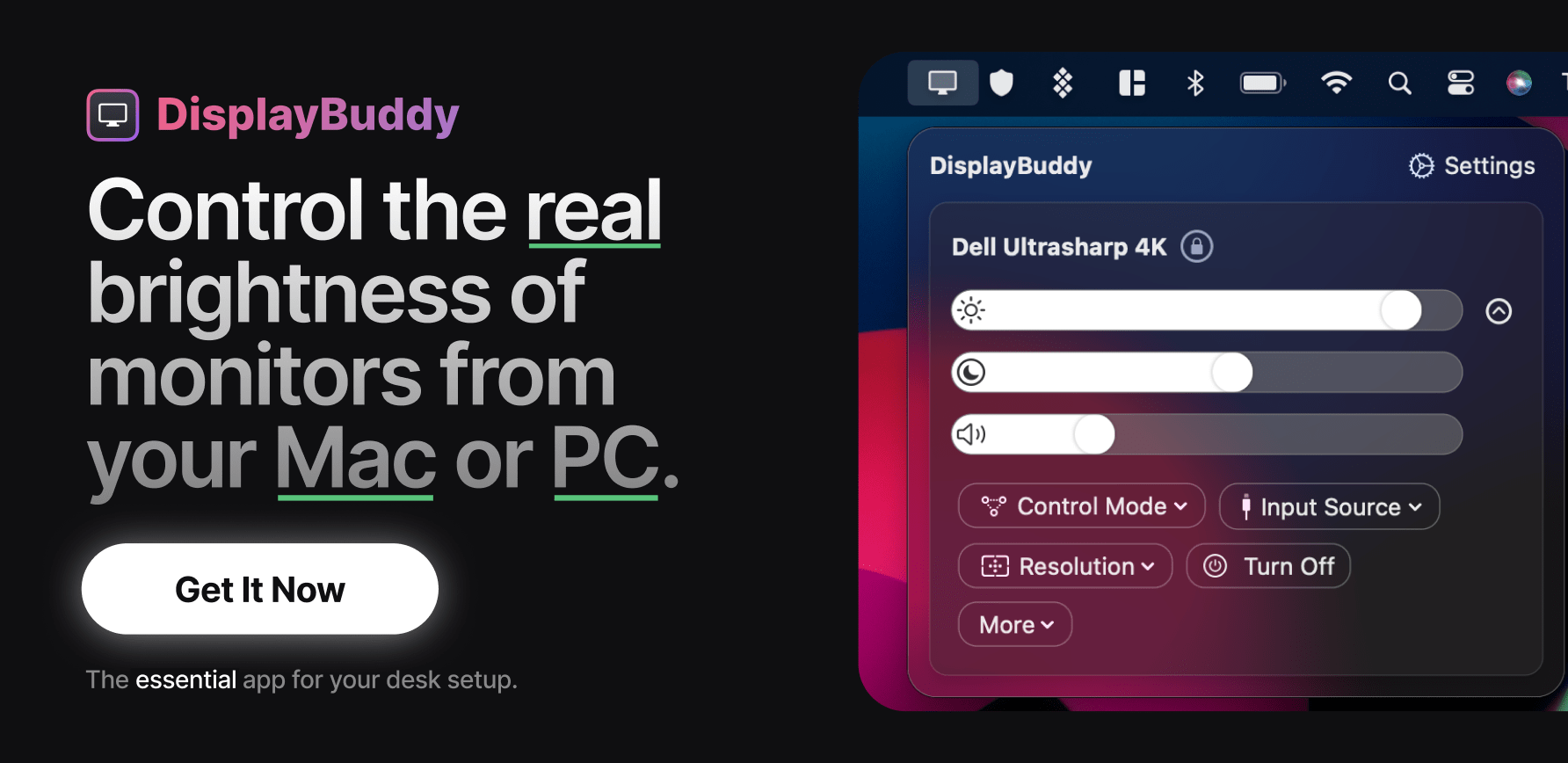 Name: Justin Fogarty
Location: Florida, USA
Occupation: Retail Supervisor
Room size: 21,3 m² (229,3 ft²)
Cost of the setup: ~$4,5K (the panel itself cost not more than $500)
Social media: YouTube, Twitch, SoundCloud, Instagram
Hey, Justin! Tell us a bit about yourself
Hey, thanks for having me! I'm Justin Fogarty. Retail supervisor by day, freelance maker/designer by night. Avid PC and video game nerd, but I'm sure you already knew that.
I'm an aspiring musician and content creator. Recently I started a YouTube channel in which I make things, accompanied with (mostly) music I've made. Being a full-time content creator is my dream so go subscribe, would ya?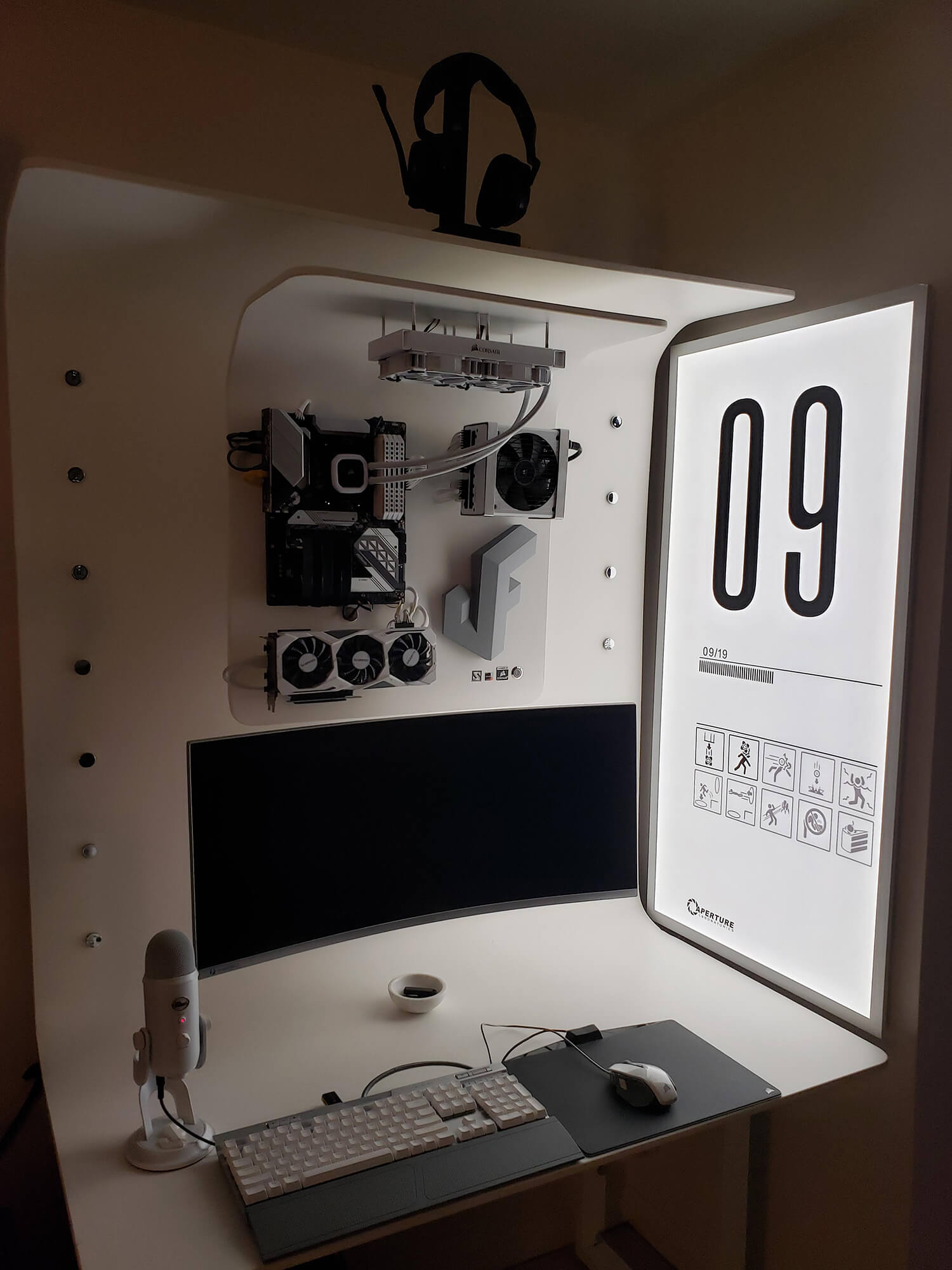 I have the sweetest girlfriend, the coolest daughter, and the most spoiled chihuahua. Without a doubt, I wouldn't be the person I am today without my two amazing parents. Hi mom and dad! I love you!
My first PC was a Packard Bell running Windows 95 and my first true love was Sega's Comix Zone, which I still play on occasion. Microsoft Paint started off my life-long obsession with designing.
From cramming bitmaps on a 100MB floppy to rendering 100GB+ videos in a matter of minutes, it's amazing to see how far home computing has come in my lifetime. My first console was a Nintendo 64 so naturally, I grew up as a Nintendo fanboy.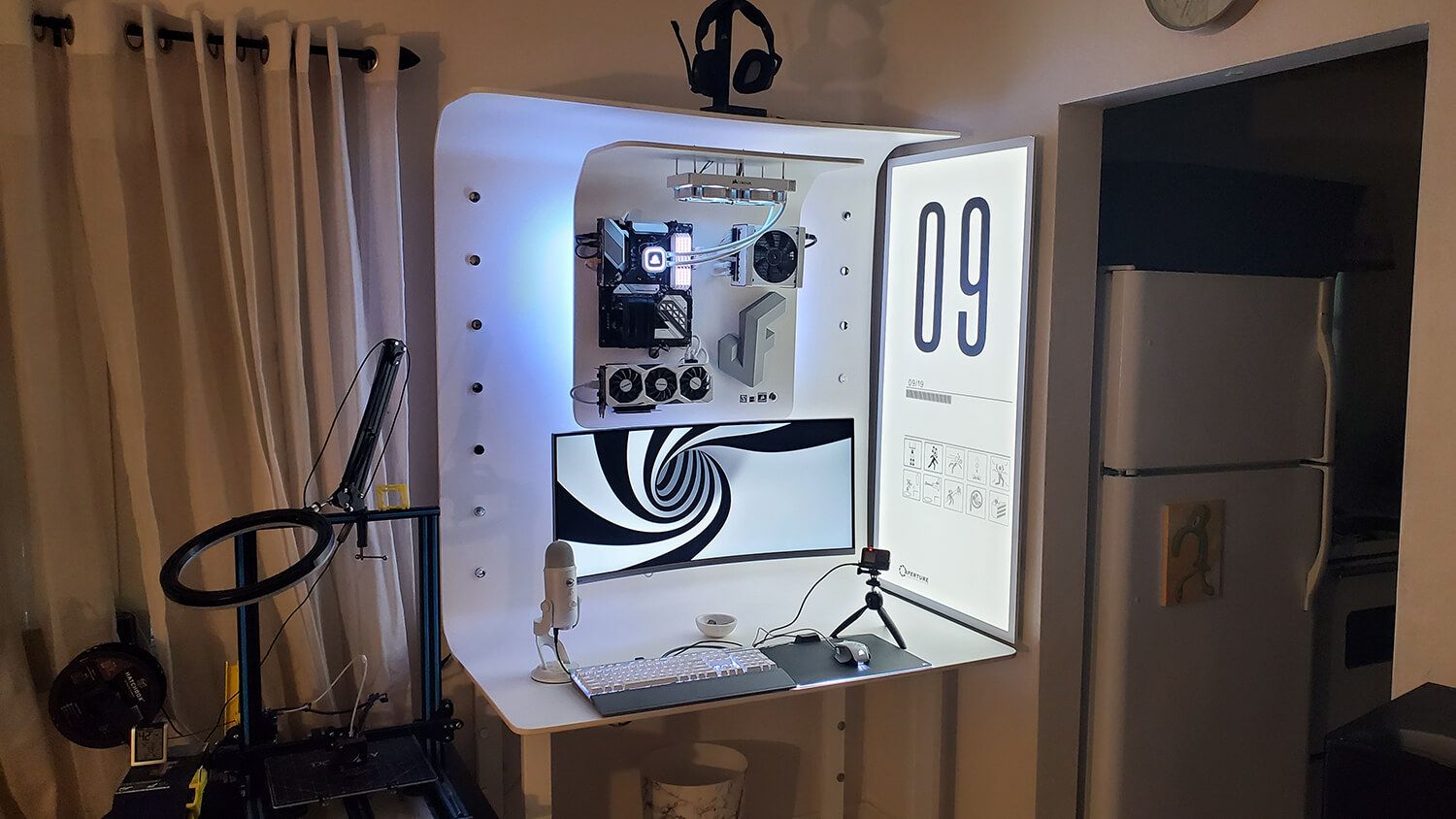 Perhaps my biggest inspiration as a maker is the one and only Adam Savage.
I would absolutely love a day to pick his brain.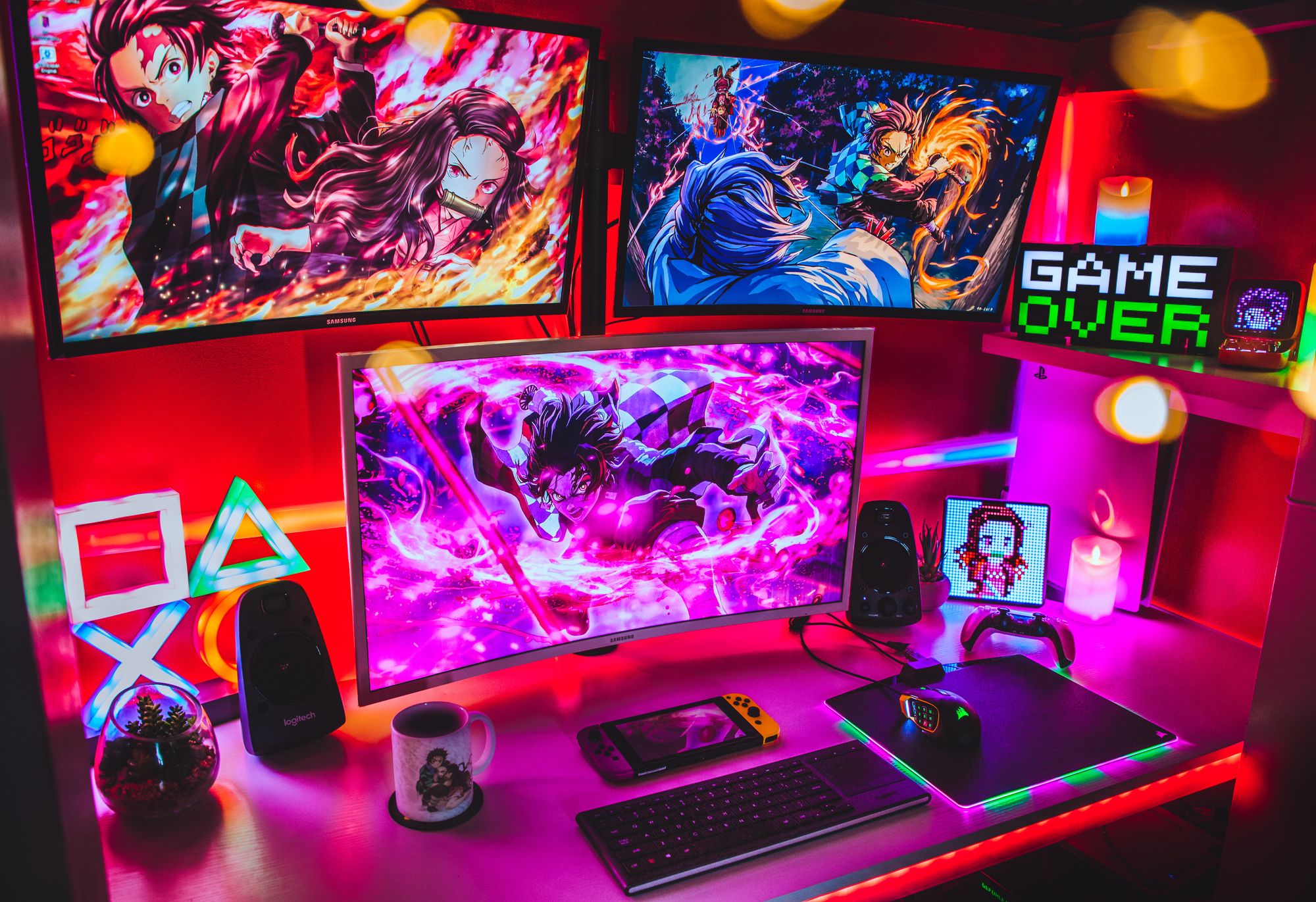 Can you describe your home setup?
"PVC Battlestation 1.0" is my handmade desk that sits in my living room.
It is made out of one 4×8″ sheet of PVC board, a few miles of 1″ aluminium tubing, and enough USB extensions to connect to the moon.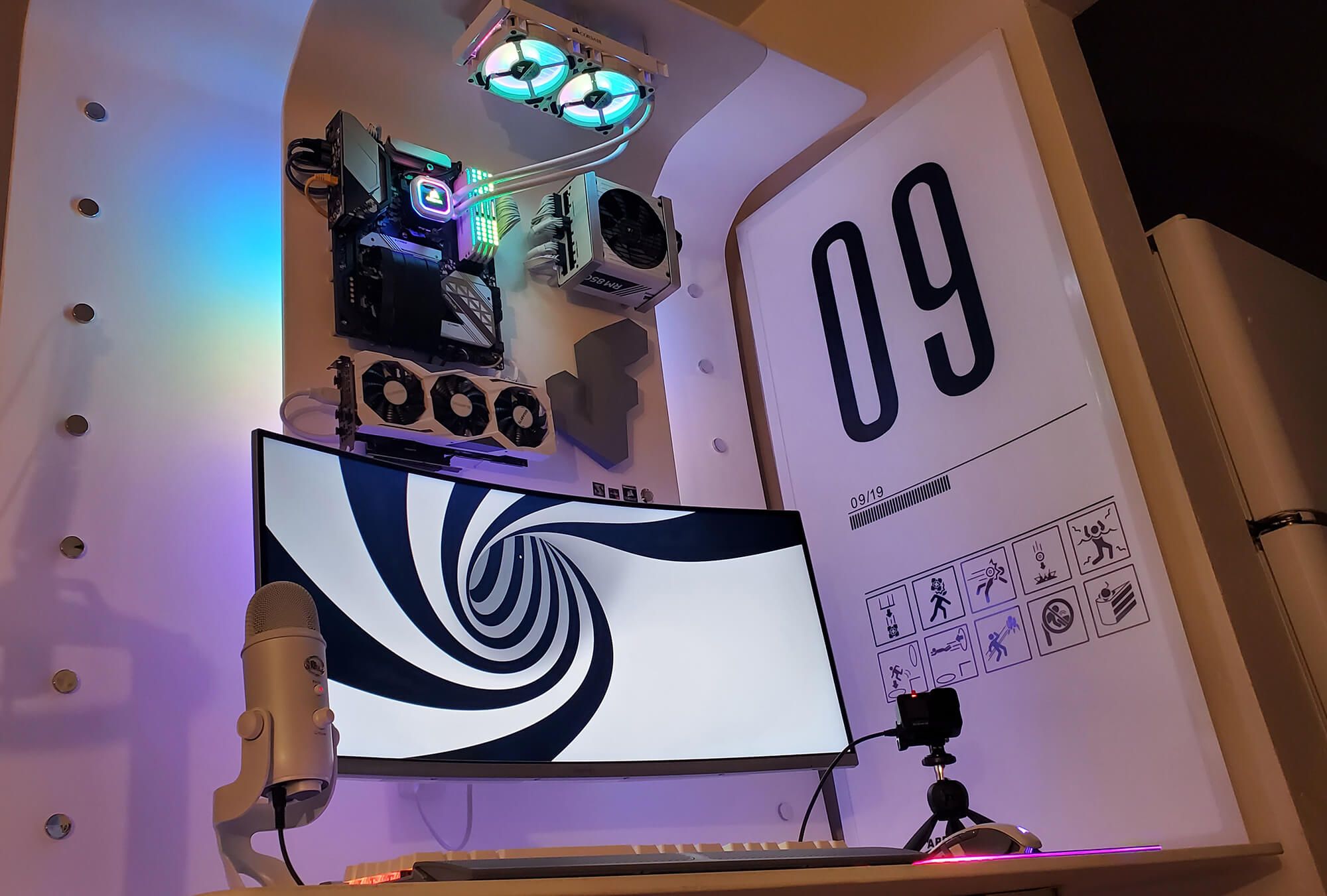 I set out to make a desk that was reminiscent of a studio backdrop; seamless and clean.
A desk that focuses on minimalism, with spaceship vibes. A desk that looks like it should be in an electronics store showcasing the newest tech.
I'm very satisfied with how it turned out and love every second I spend in front of it.
Considering it has literally no storage and will not fit through a doorway without total disassembly, it has spawned my new favourite word "impracti-cool".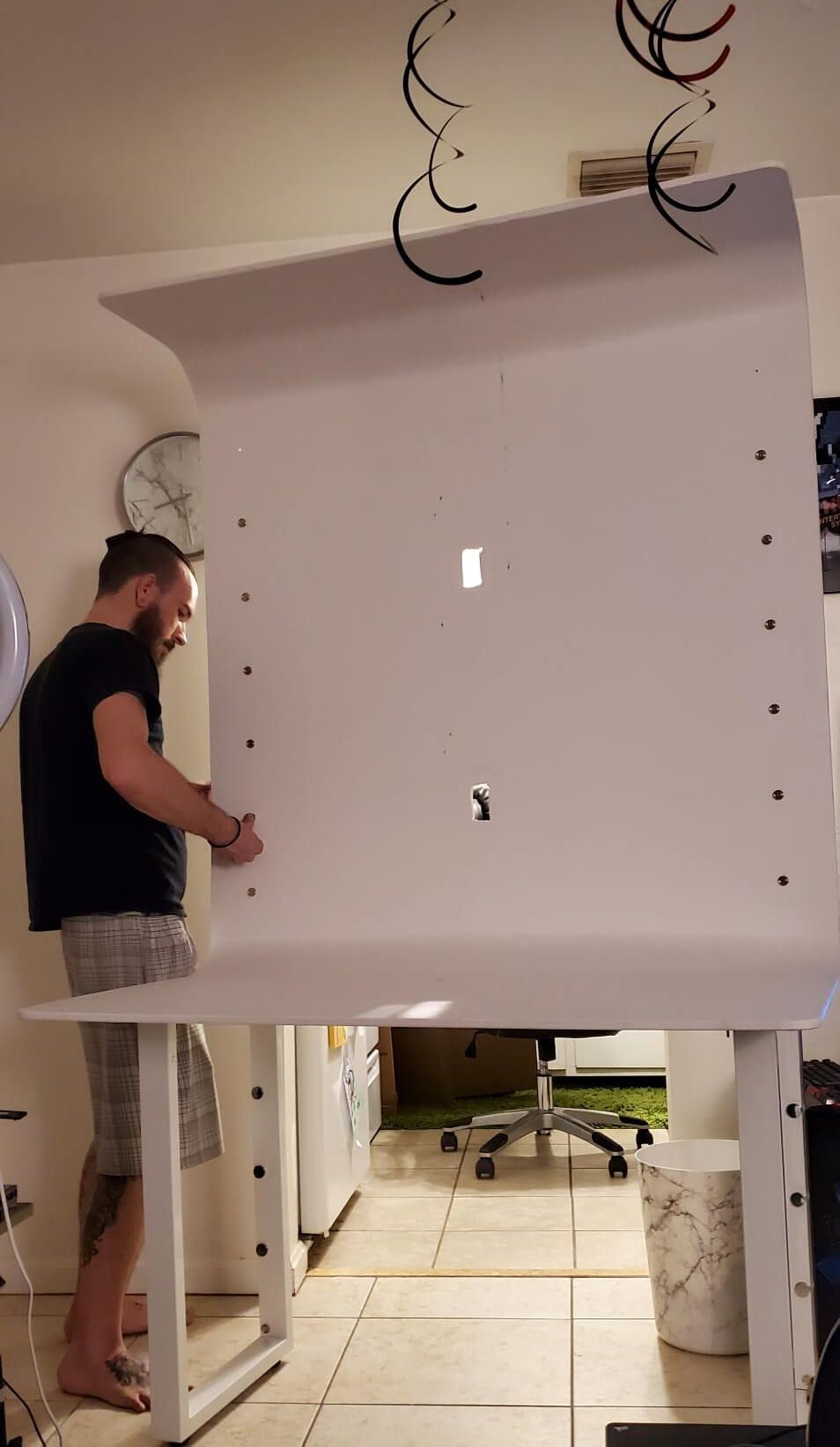 The PVC board was heated and clamped over a plywood kerf jig to form the desktop and top-shelf.
It is attached to the aluminium frame with machine bolts and decorative screw covers. The frame is bolted to some prefab legs from Amazon.
I replaced the factory screws for the GPU backplate with threaded rods that run through the standoffs.
To mount the PSU, I made some brackets out of the aluminium flat bar and EVA [ethylene-vinyl acetate] foam.
The monitor and PC board are on full-motion TV mounts, which is great for maintenance and pulling the monitor closer for some high-FOV gaming sessions.
You can find the full build video at Dream Desk/PC Build. It was my first actual YouTube video so it's a little rough around the edges. I've learned a lot since and can't wait to learn more.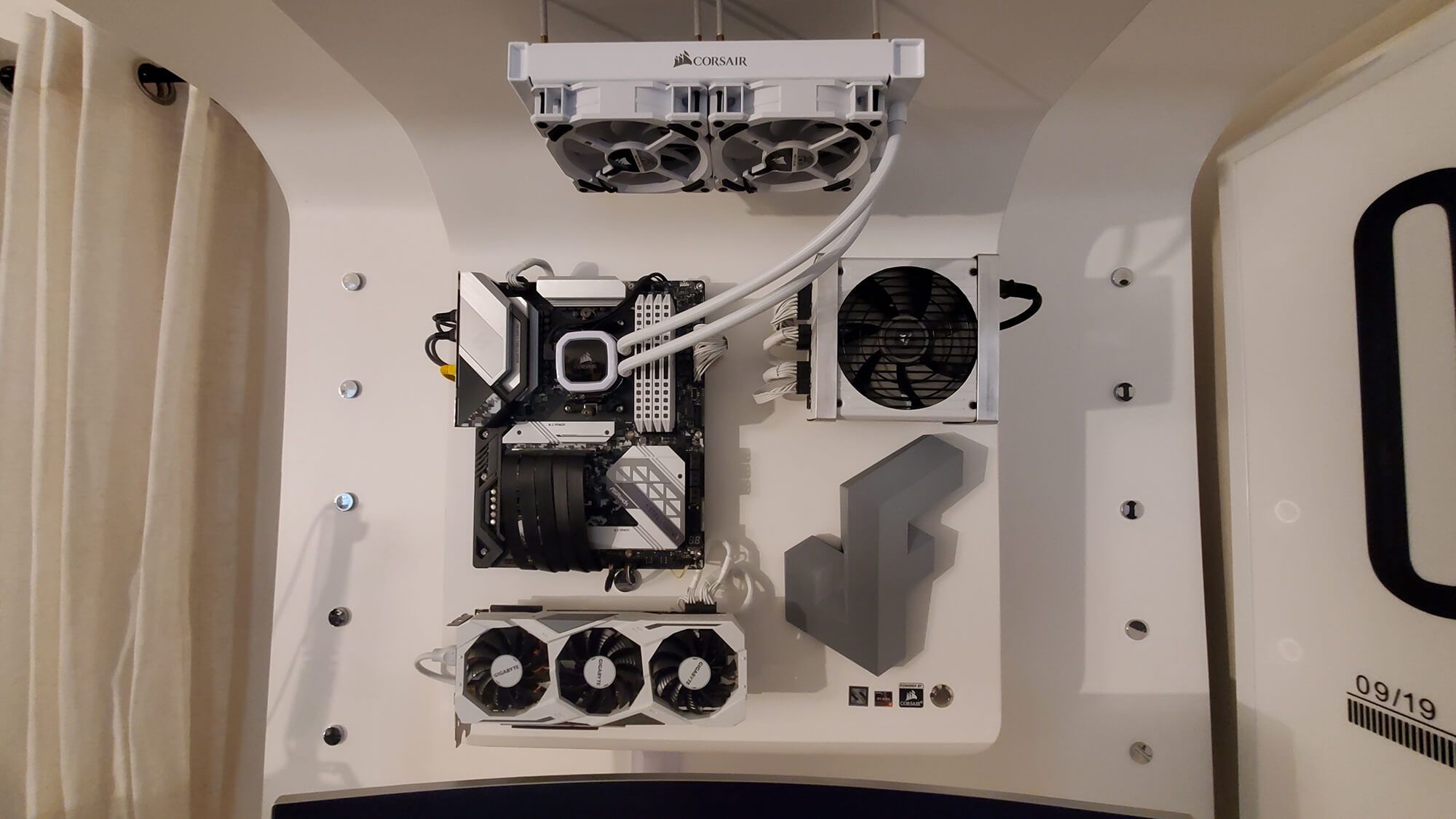 I knew I wanted to start a channel dedicated to making things, but my last computer was incapable of running any video editing software. So building a new PC had to be the first step.
The most difficult part was making the layout for all the components.
Trying to make sure cables would reach but still provide components with breathing room, I went through a ton of cardboard in the process.
Also using some very "non-traditional" methods of building both a desk and a PC were challenging.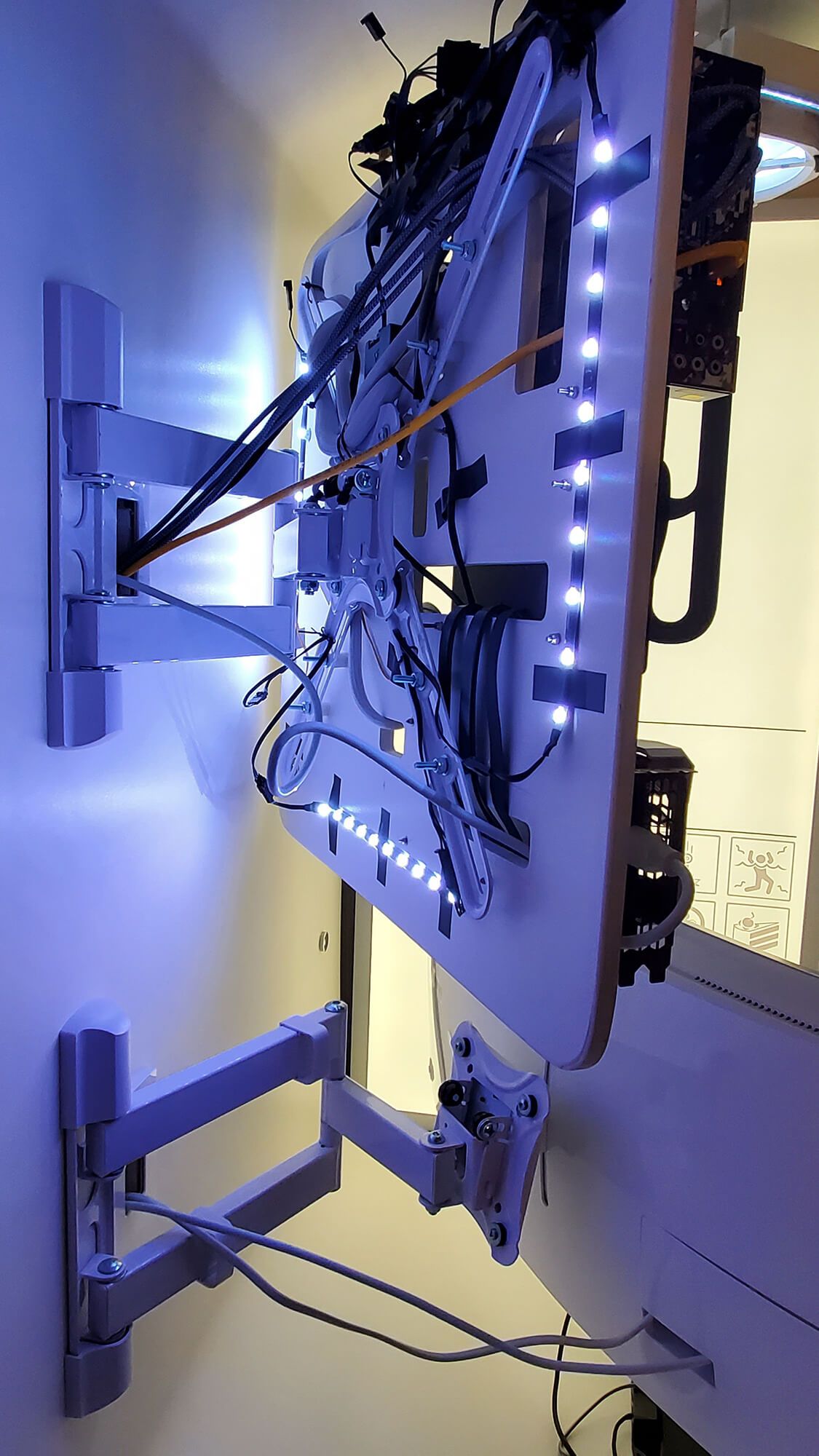 I receive a lot of questions about dust buildup, heat, and noise which I would like to address.
Since building it, the PC parts have had little to no dust buildup. The PVC board, however, has accumulated a tremendous amount. I can only assume this is because of PVC's natural property of holding a static charge.
Wait, did I just mount expensive electronics to a board charged with deadly static electricity?.. At any rate, your simple canned air does the trick.
As far as the heat is concerned, the GPU does not blow hot air in my face. After extended usage, I can absolutely feel the warmth coming from the desk. But what computer doesn't generate heat?
All the fans are "silent" under normal use. Of course, they are audible when turned up to 100%, but I honestly never see the need.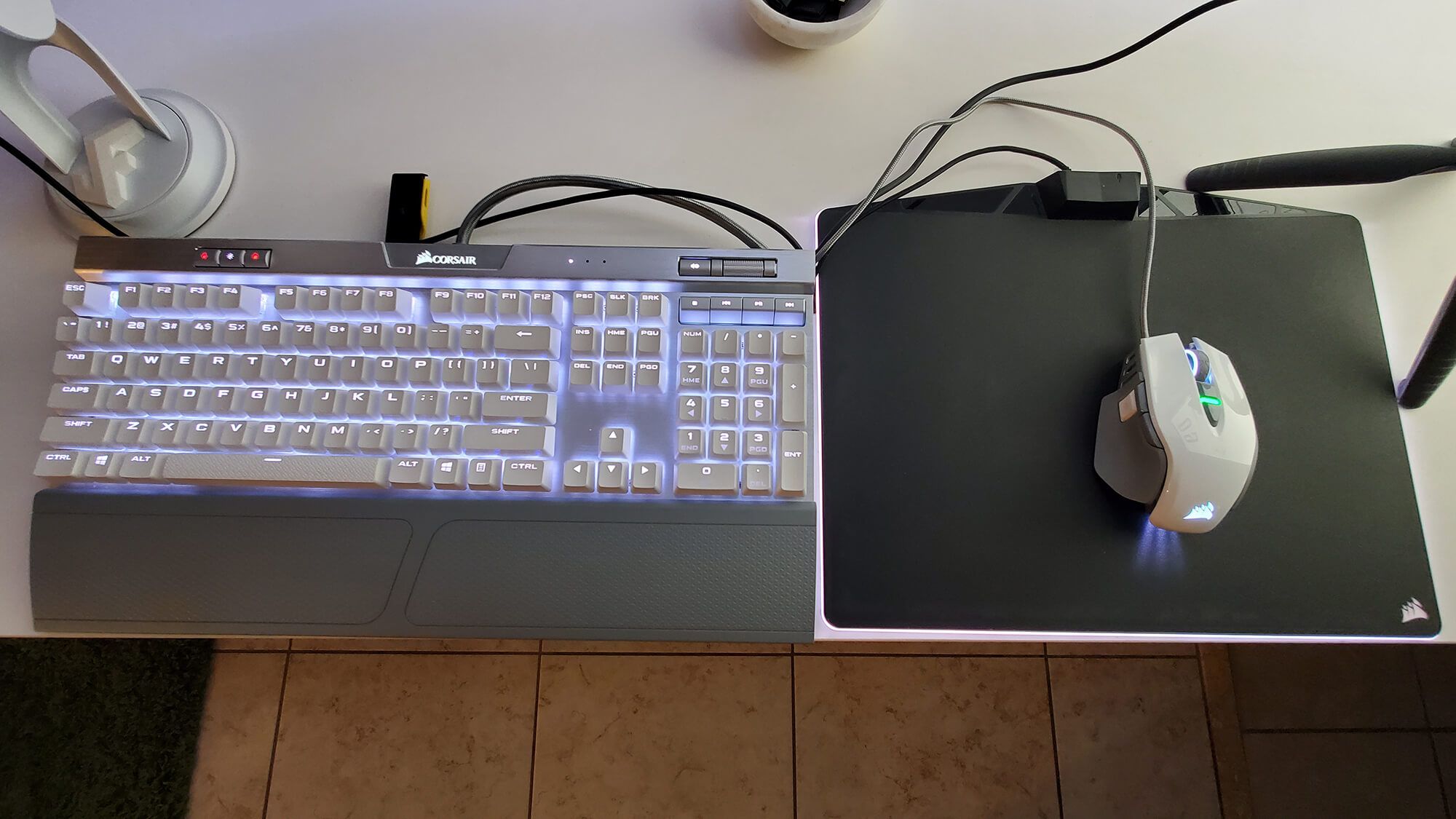 If I had to do it all over again, I would probably add more aluminium reinforcement, as it is a touch wobbly.
The next project will most likely be a complete rebuild of my 3D printer table. It is actually part of my old desk that just never received a facelift.
I'd like to build a tower shelf to also accommodate my vinyl cutter and inkjet printer, most likely also made of aluminium and PVC.
As far as the desk goes, I'd like to add an 8″ monitor to run Aida64 and/or Streamlabs, rope lights, a Blue microphone arm, a Surface Pro, and a Surface Dial.
Maybe even a few 120mm fans to prevent my hands from getting clammy? We'll see.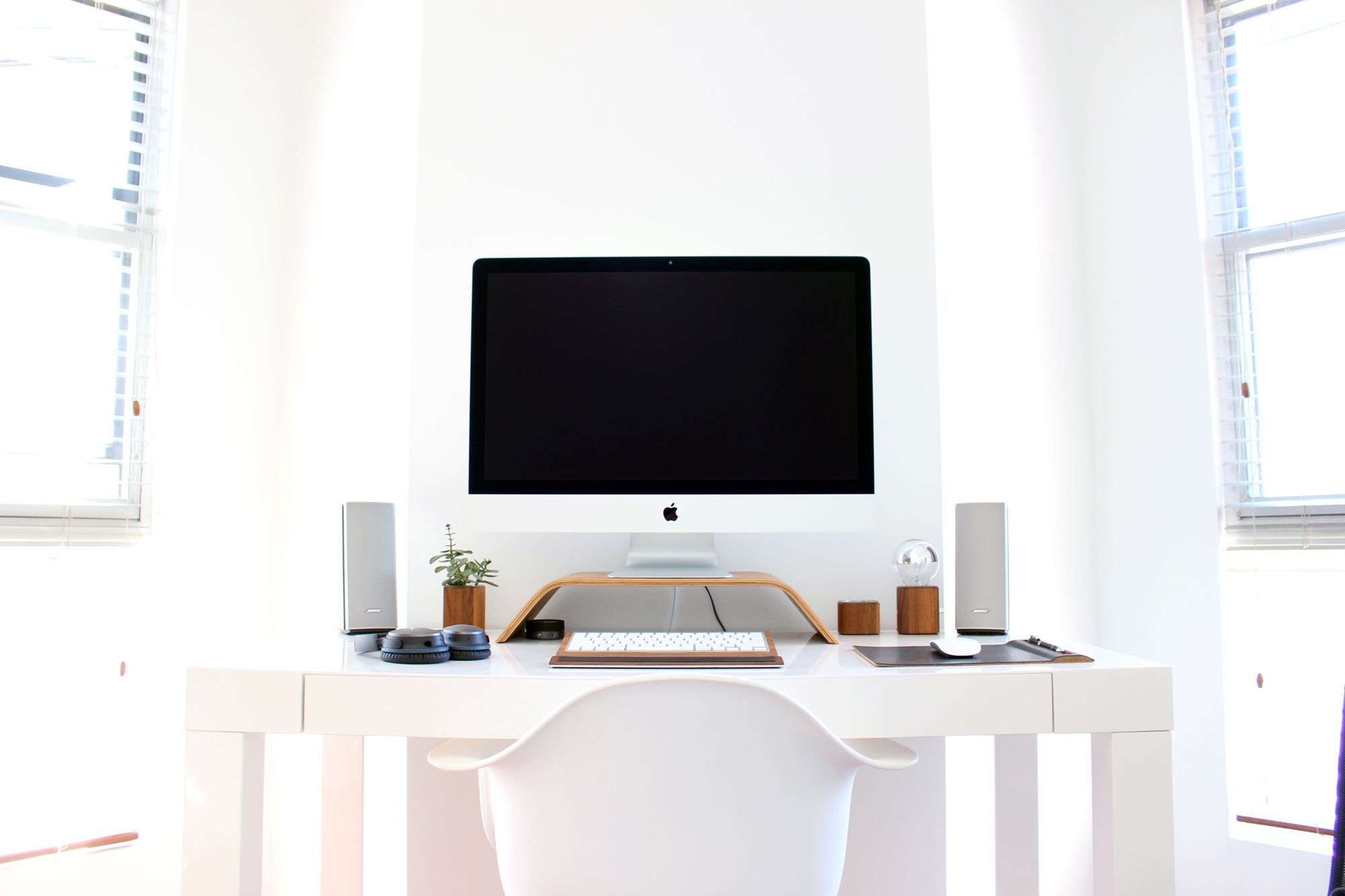 What's your favourite item on your desk?
Hands down, my favourite part of the desk is the Portal light fixture.
If you're not familiar, Portal is one of the greatest video games ever made. At the start of every level, you're greeted with an illuminated sign to give you an idea of what's ahead.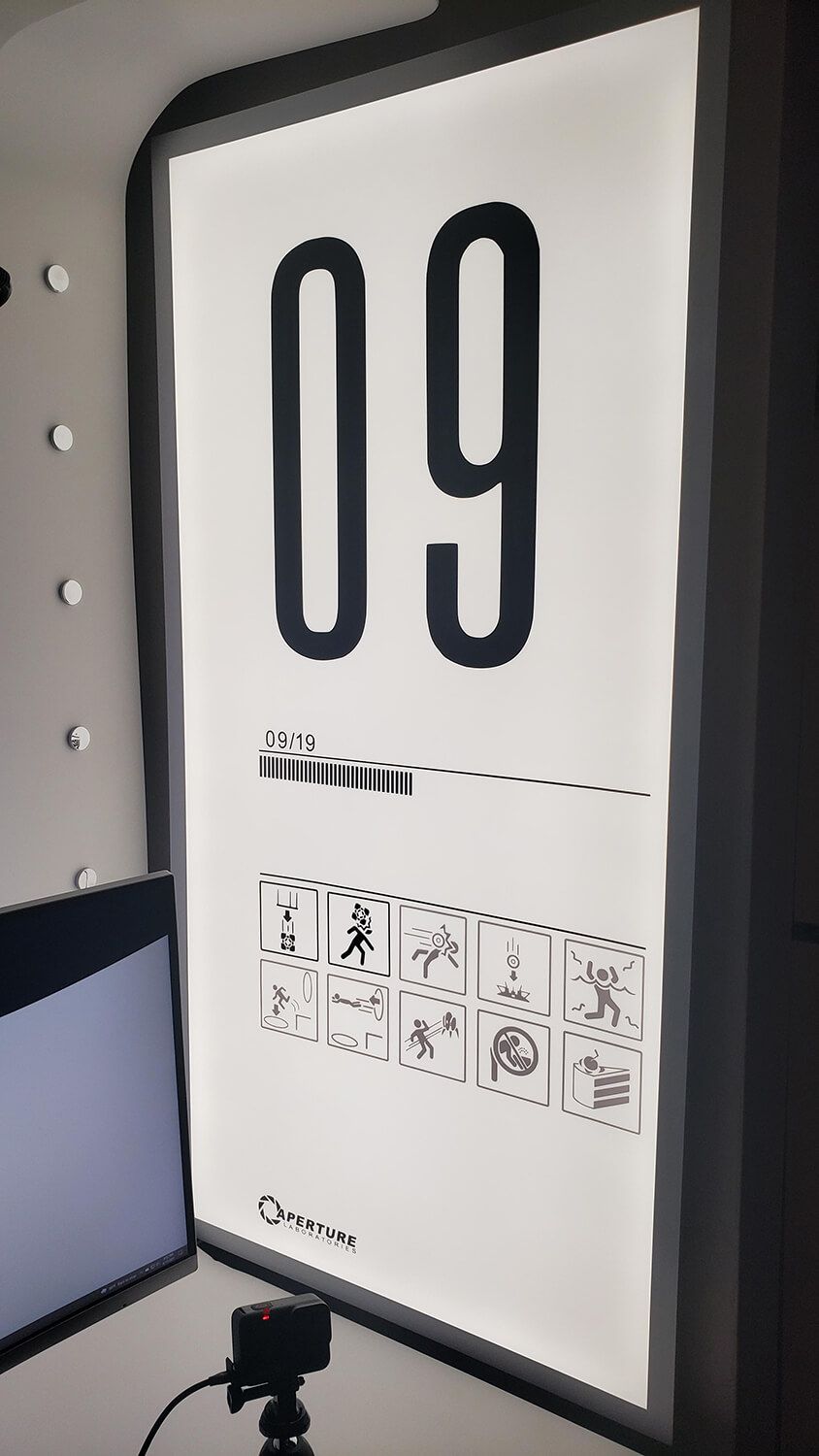 This may sound silly but I wanted a streaming light that didn't look like a streaming light. So let's make our own, right?
The original plan was to make a lightbox from scratch, but after coming across the Lithonia LED panels at my local Lowe's I couldn't pass.
After getting a few good screenshots from the game and doing some editing, the decals were machine-cut and applied by hand.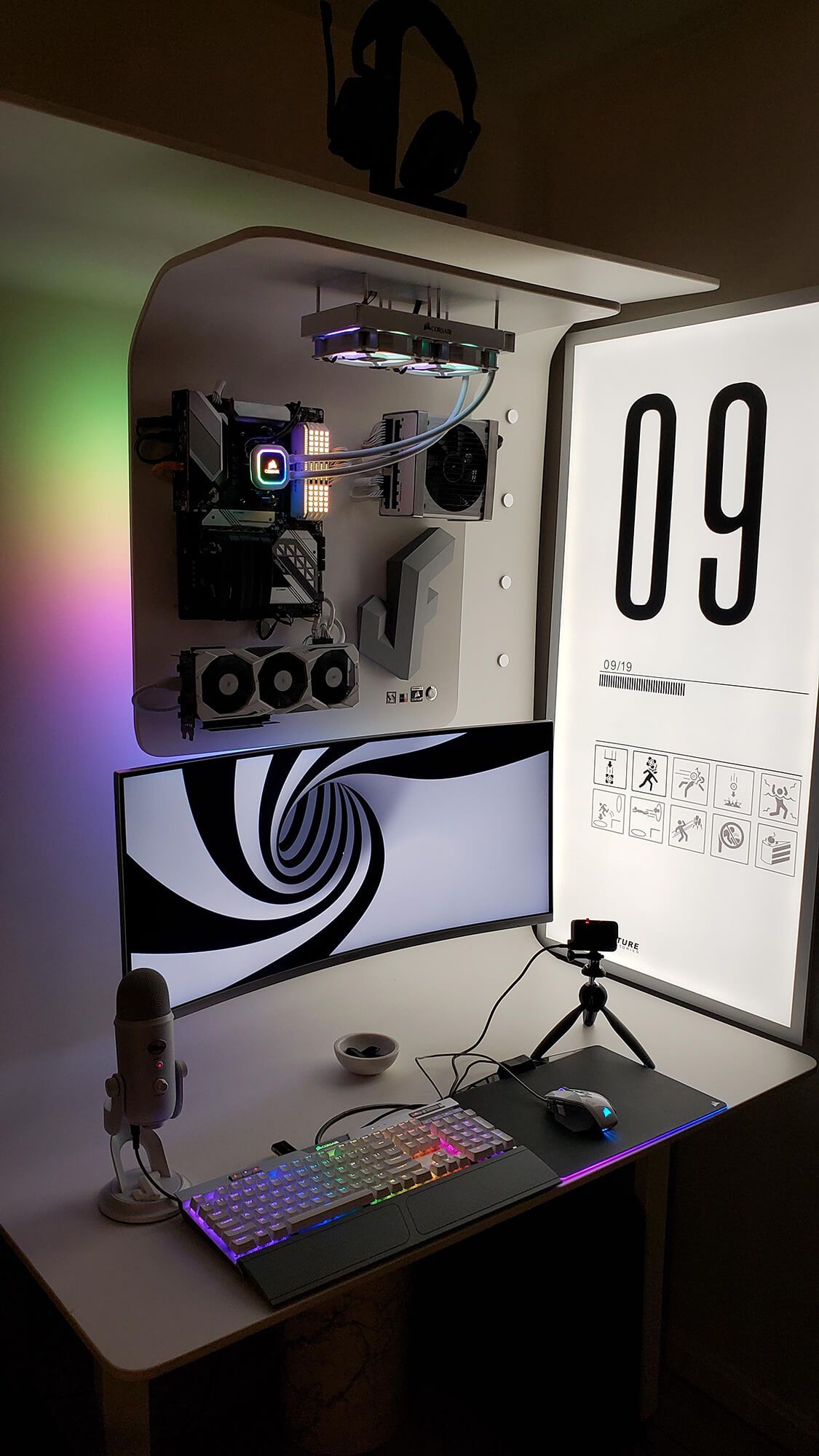 Most of the vinyl is opaque flat black, but some decals were made using automotive headlight tint to give the "greyed-out" look.
The panel is hung with twisted metal wire, picture frame style. Controlling it is a 0-10V dimmer switch that I mounted under the desk.
I'm quite glad I ended up using a dimmer, as I only use it on the lowest setting. Cranking it up to full blast will all but give you a sunburn. After all, it is meant to be ceiling-mounted.
Powering the panel is a simple grounded lamp cord. Materials for this project cost about $100.
You can find the build video at Portal Test Chamber Streaming Light.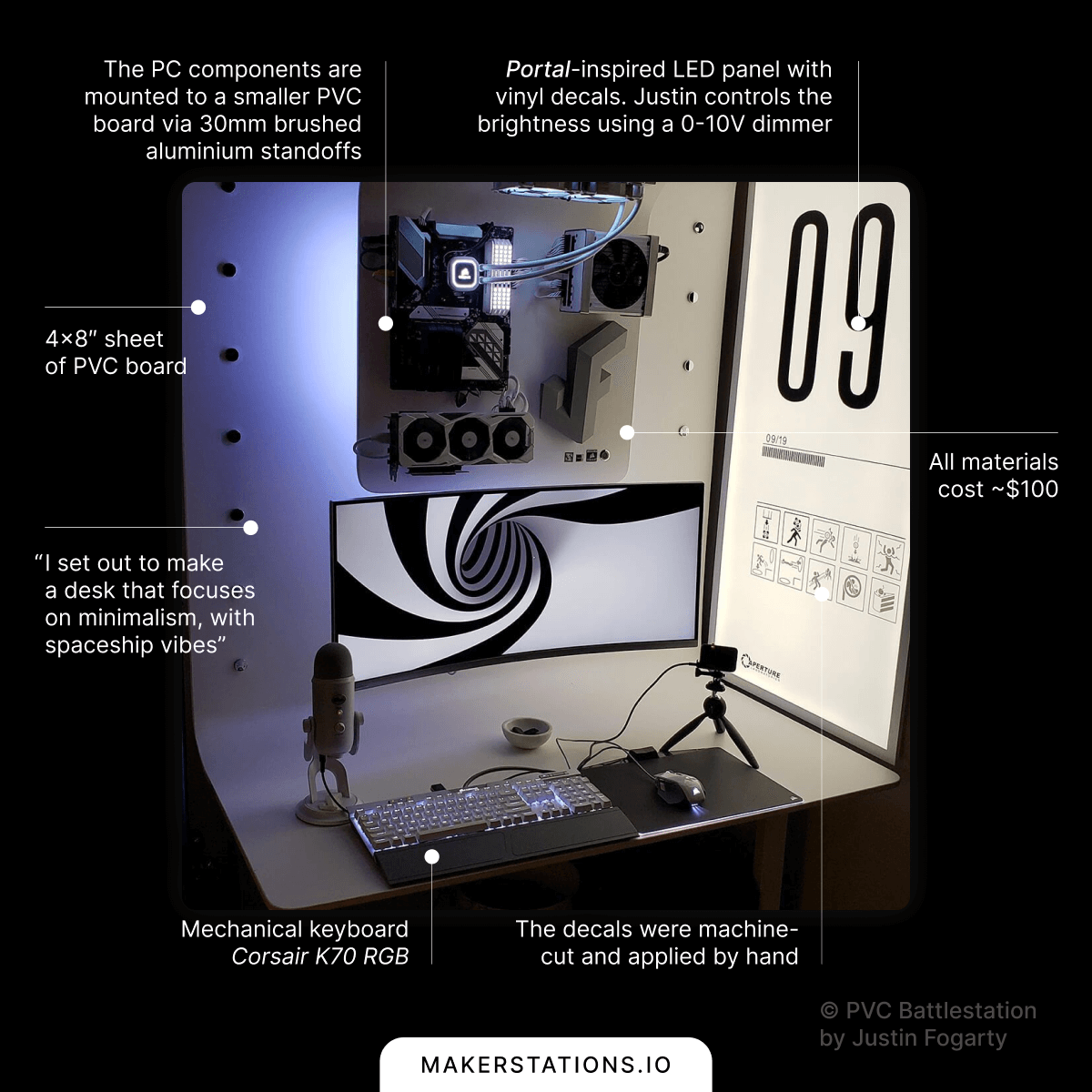 What does your typical day look like?
I try to be in bed every night by 10 pm, but that never happens.
On days I work, I'm usually up at 5:30 am. Every day starts with a tasty Bang energy drink and some Reddit while I'm trying to wake up. When I'm not working, I'll usually put on a record to start my day.
Once the caffeine starts kicking in, I switch from turntable to stream (usually Ryan Celsius, Lofi Girl, or whatever house music I can find) and get to work.
If I'm currently working on an outside project, I'll try to get as much done in the morning as I can.
If you've ever been to Florida you know that you cannot sustain life outside past noon.
From there I'll go on to video editing and designing. I can spend anywhere from two to twelve hours a day at my desk.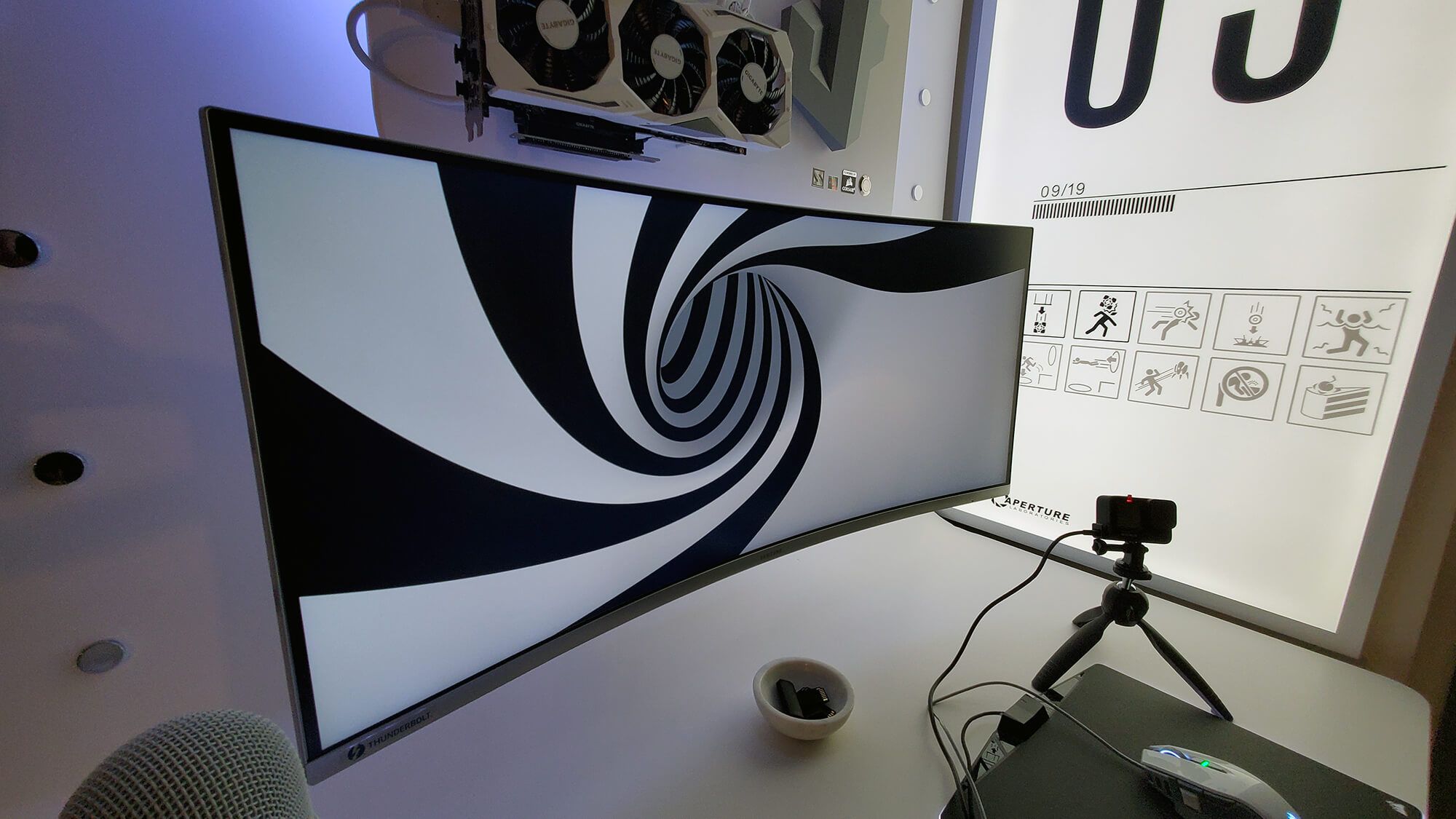 I'll try to save gaming for last to avoid getting sucked into a game and not accomplishing anything.
For quite some time Minecraft has been my favourite game. Since I discovered it as a free beta, I've been hooked. I have a massive Minecraft toy collection and challenge you to show me a bigger one (really please send me pictures).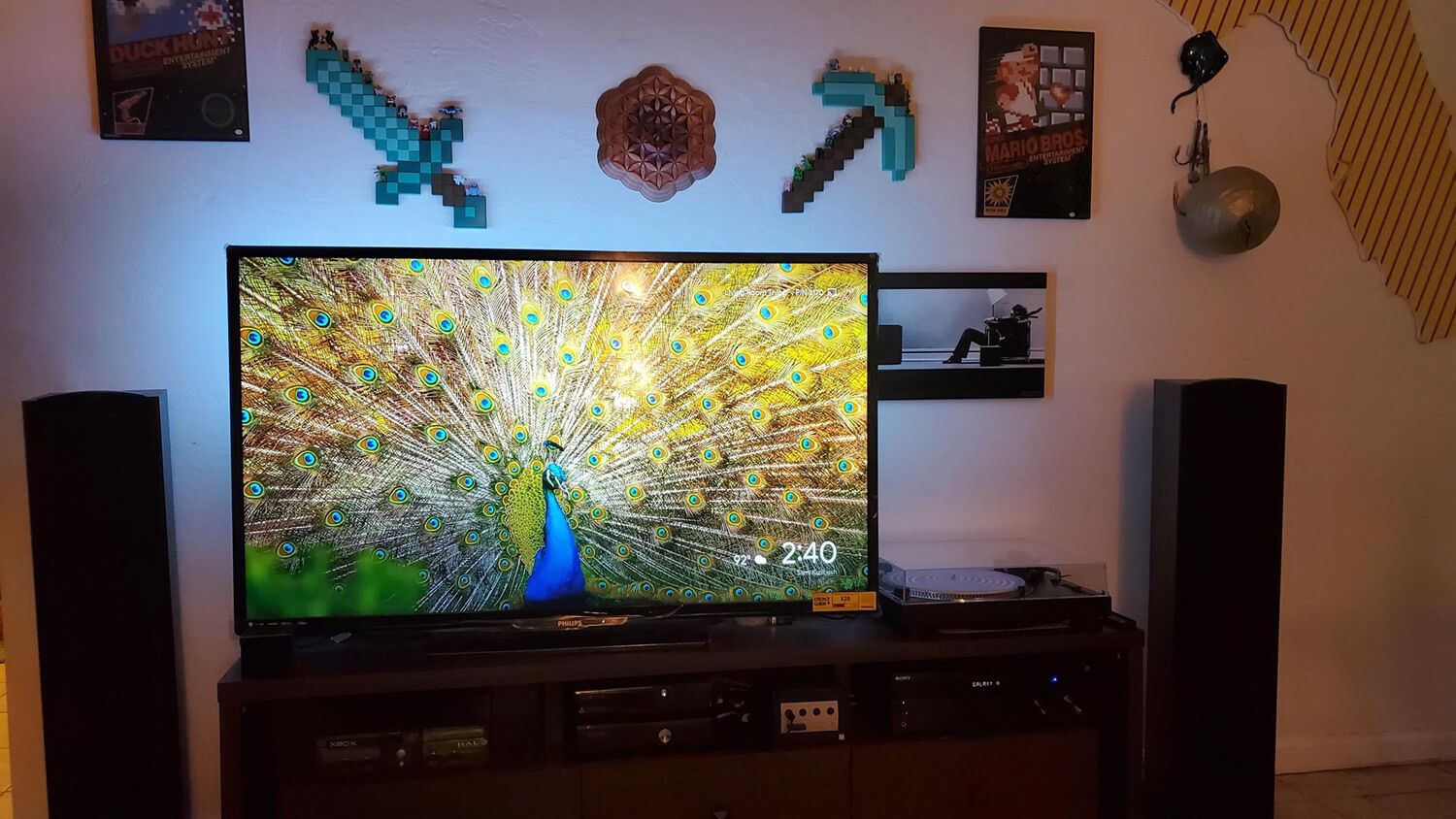 I'll occasionally get fun commission pieces to do. I've made vinyl decals, 3D prints, websites, logos, speaker boxes, product packaging, you name it.
My next commission (and YouTube video) is a giant popsicle prop that I'm very excited to make.
Your tips for working from home?
As I mentioned earlier, I'm not currently working from home full-time.
But I will share the most important thing for me when I am working at home: music!
I couldn't go a day without music.
The genre will depend on the activity at hand. Trap and DNB [Drum and bass] are reserved for productivity, house and lo-fi are for inspiration and relaxation.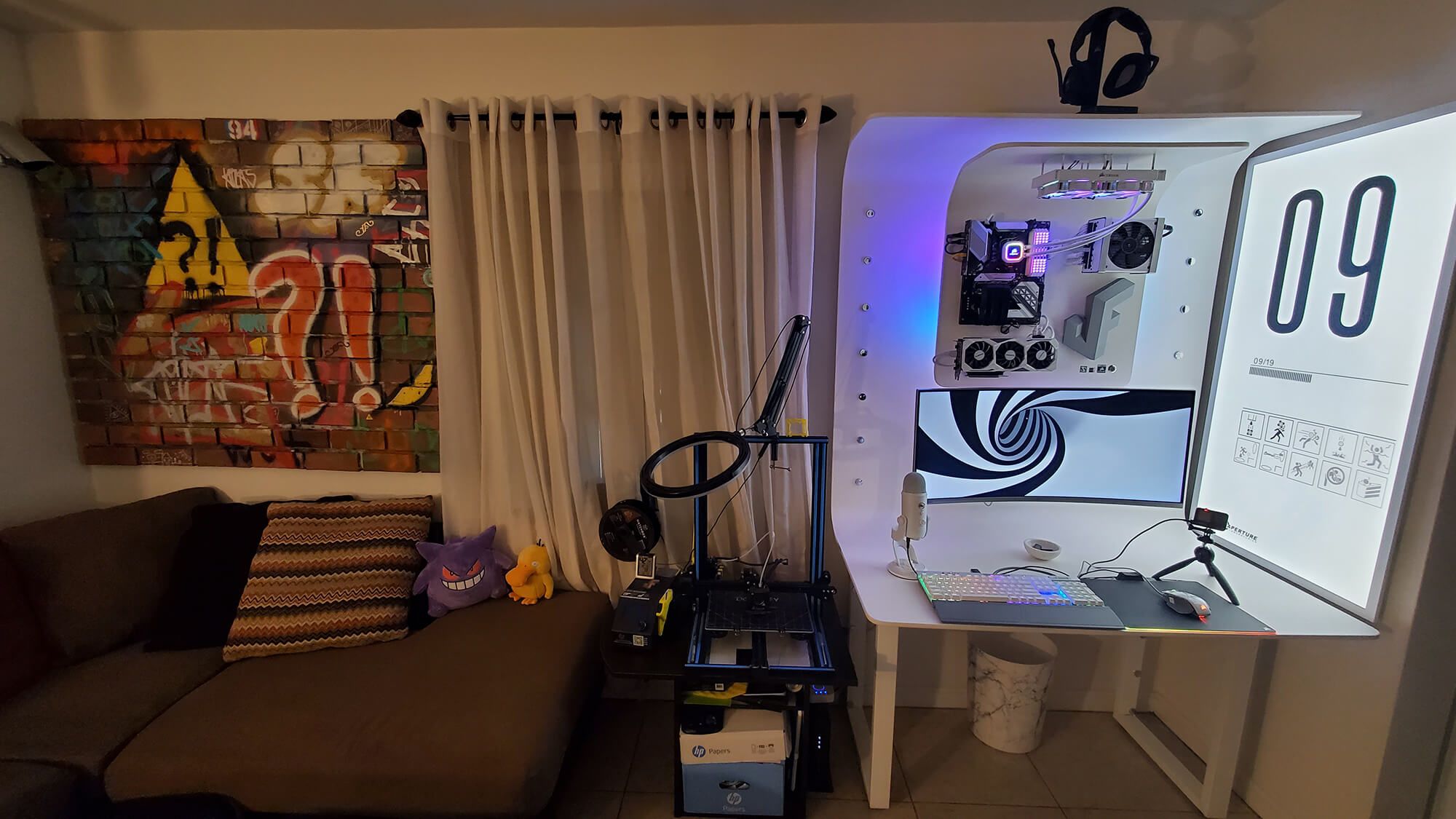 Time management is a huge part of my life even though I wouldn't necessarily say I'm good at it.
Sort your workload by priority and time per task. Cut corners only when you don't need those corners. Stay hydrated and take breaks often, even if it's just a quick second to stand up and stretch.
If I'm working inside a lot, I'll take breaks outside and vice versa.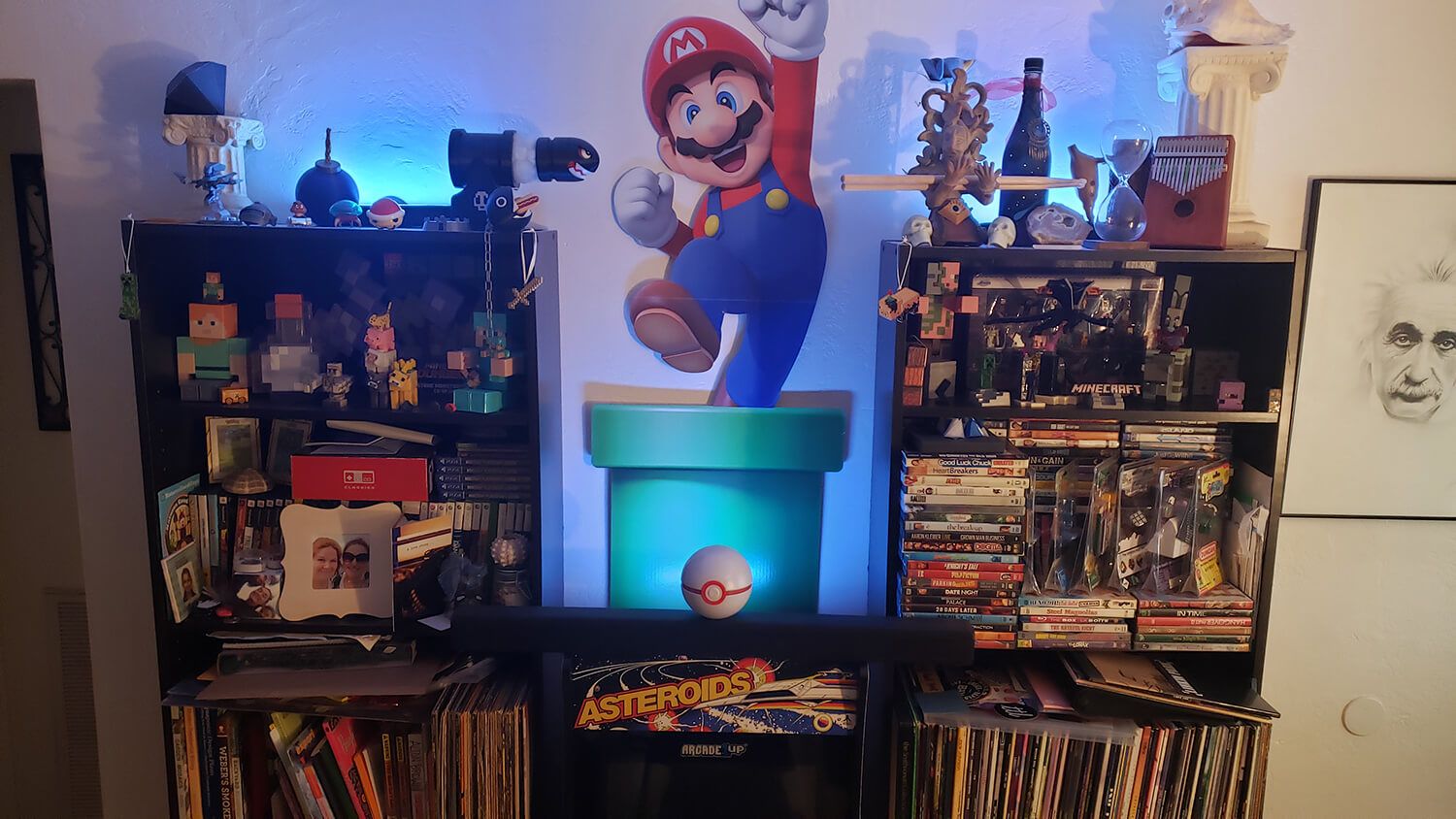 Again, thank you for the interview. It was both fun and stressful pouring my heart out, but I thoroughly enjoyed it. I look forward to reading other submissions.
Have a great day ♥
We're a reader-supported publication. This article might contain affiliate links. It means we may receive a commission if you click a link and buy a product that our maker has recommended. The interview was done independently.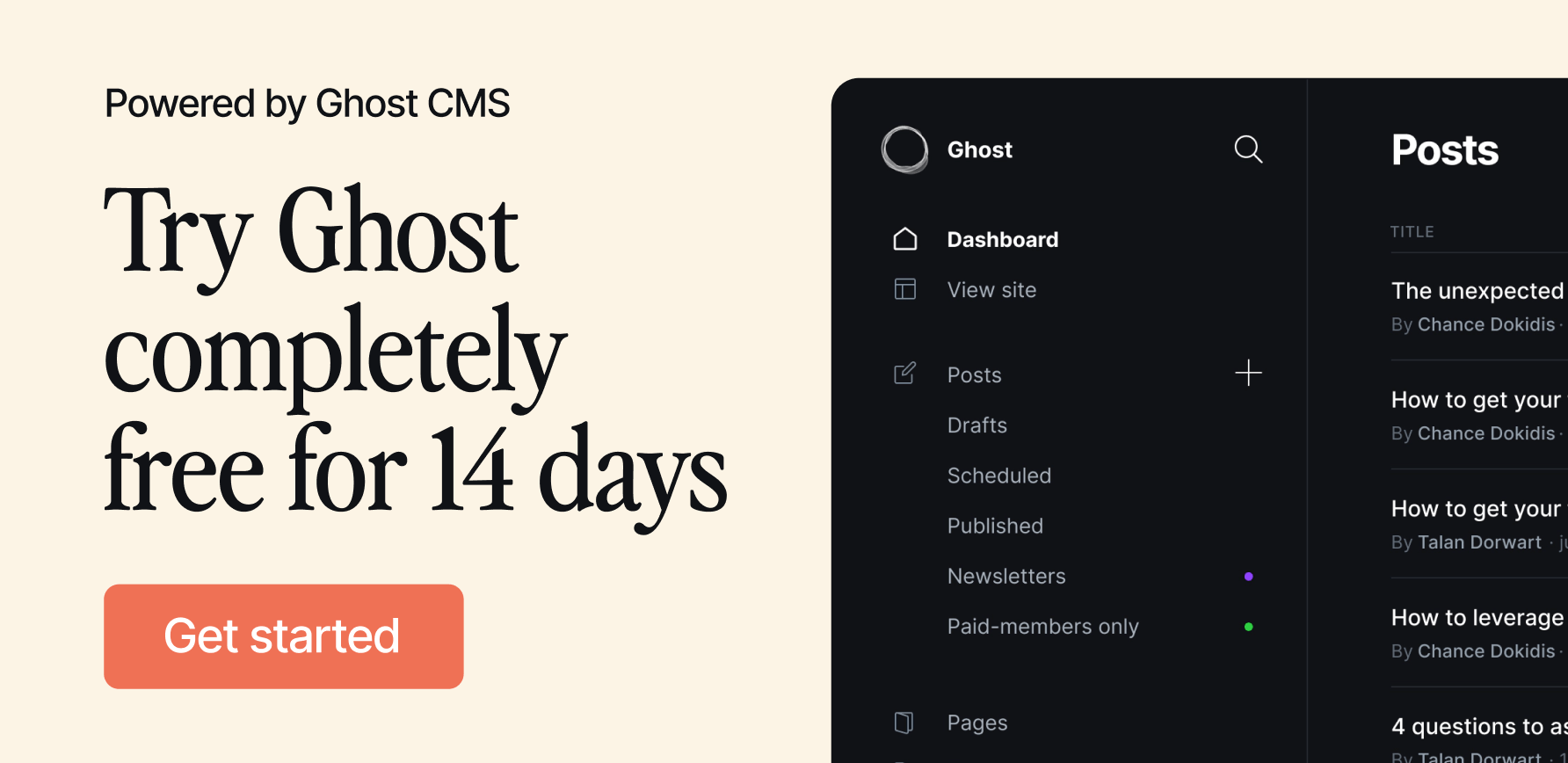 ---