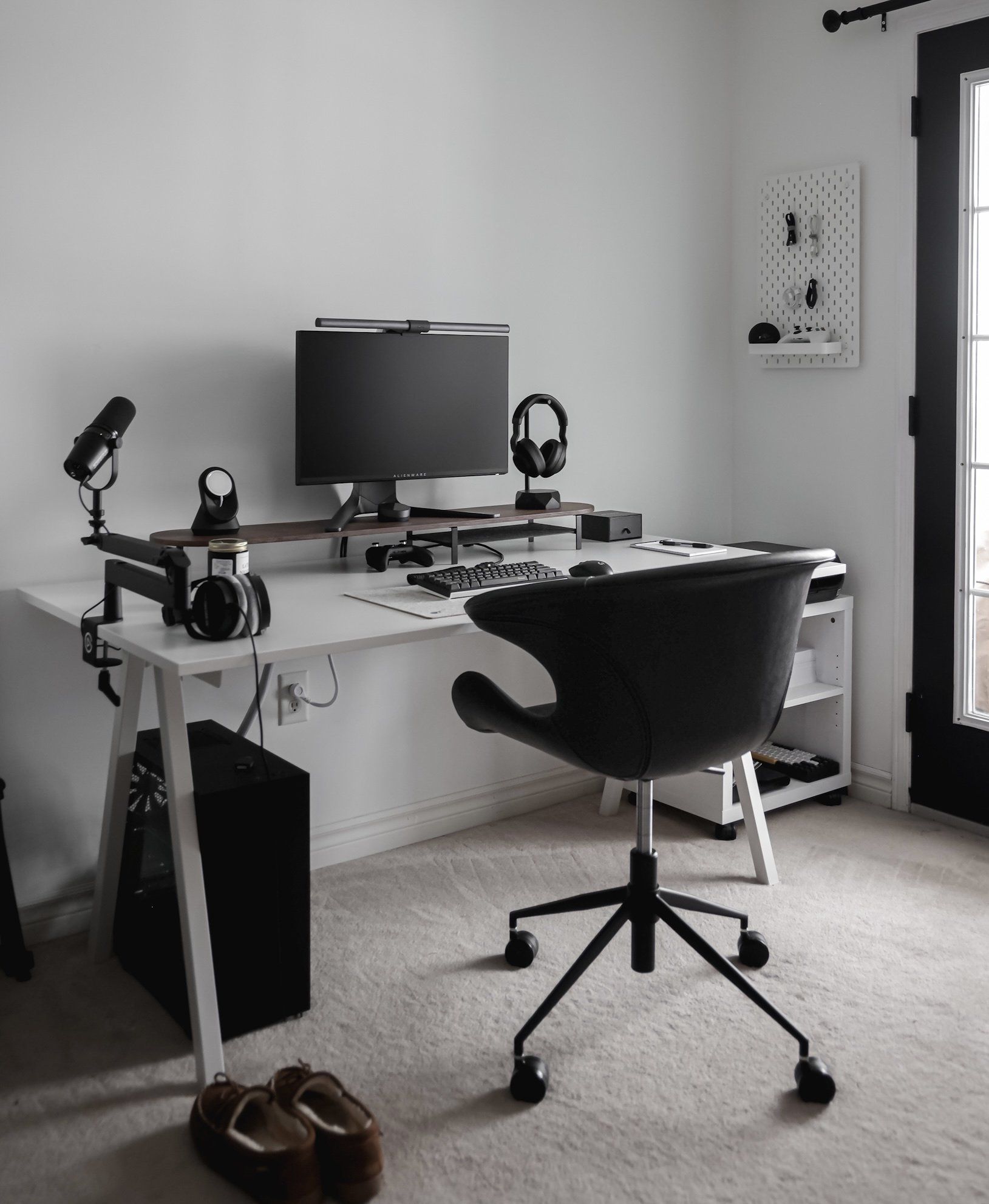 Clean and Minimal B&W Desk Setup in Toronto, Canada
Meet Cory, a full-time commercial roofer with a knack for photography and videography. He creates visually engaging content in a minimalist style to help brands build deeper connections with their audiences.

Name: Cory Johnson
Location: Toronto, Ontario, Canada
Occupation: Commercial Roofing
Room size: 12 m² (129 ft²)
Social media: Instagram
Hello! Tell us a bit about yourself
I work as a full-time commercial roofer.
While I love my job, my real passion lies in photography and videography.
I try to uphold a reputation for delivering high-quality, visually alluring photography with clean editing while sustaining a consistent minimal style.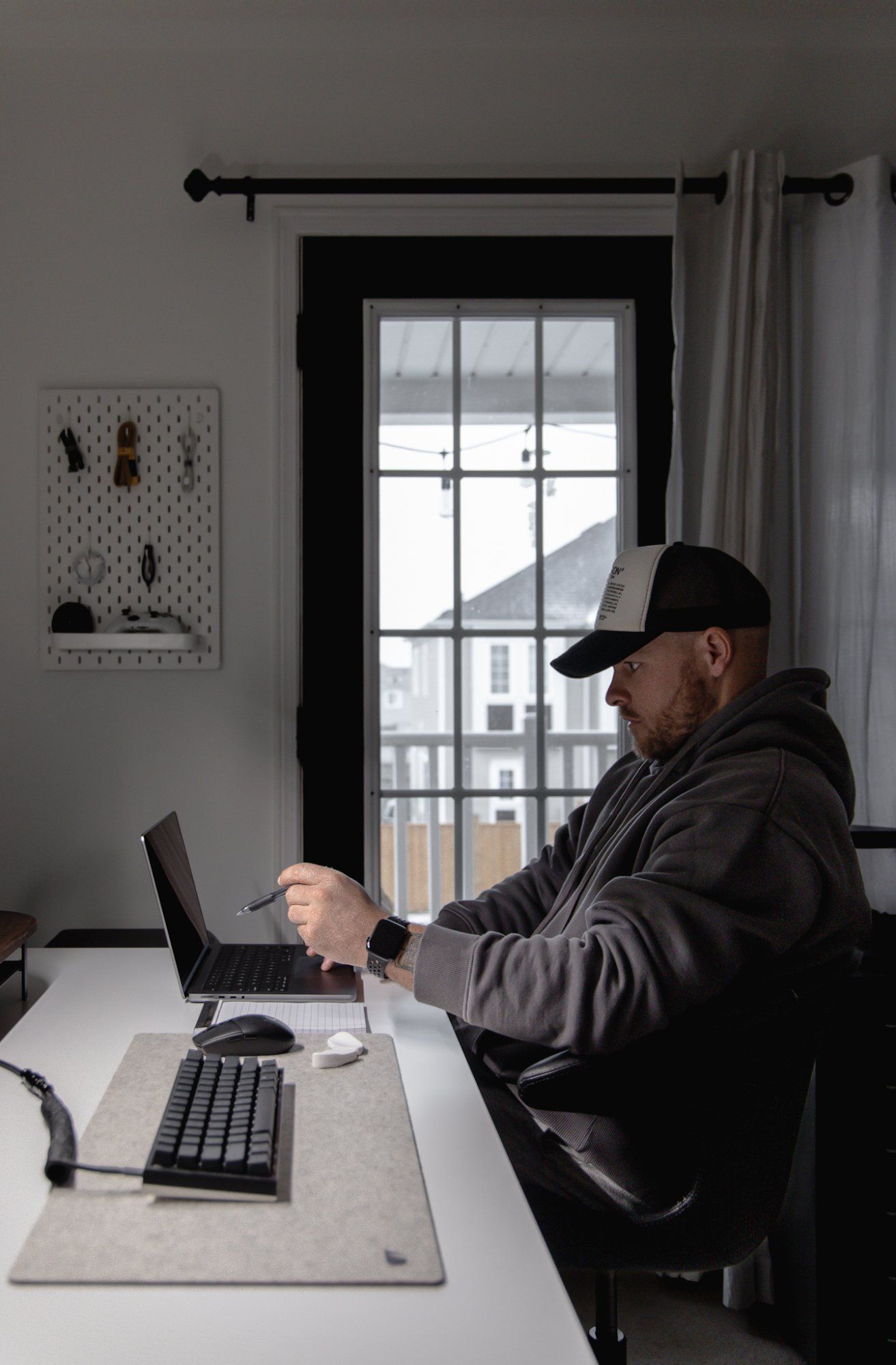 With content creation, I aim to assist brands to construct a deeper, more genuine relationship with their audience.
I do this by creating engaging stories around the photos/videos and, most importantly, by having fun.
You can check me out on Instagram at @corssonpv.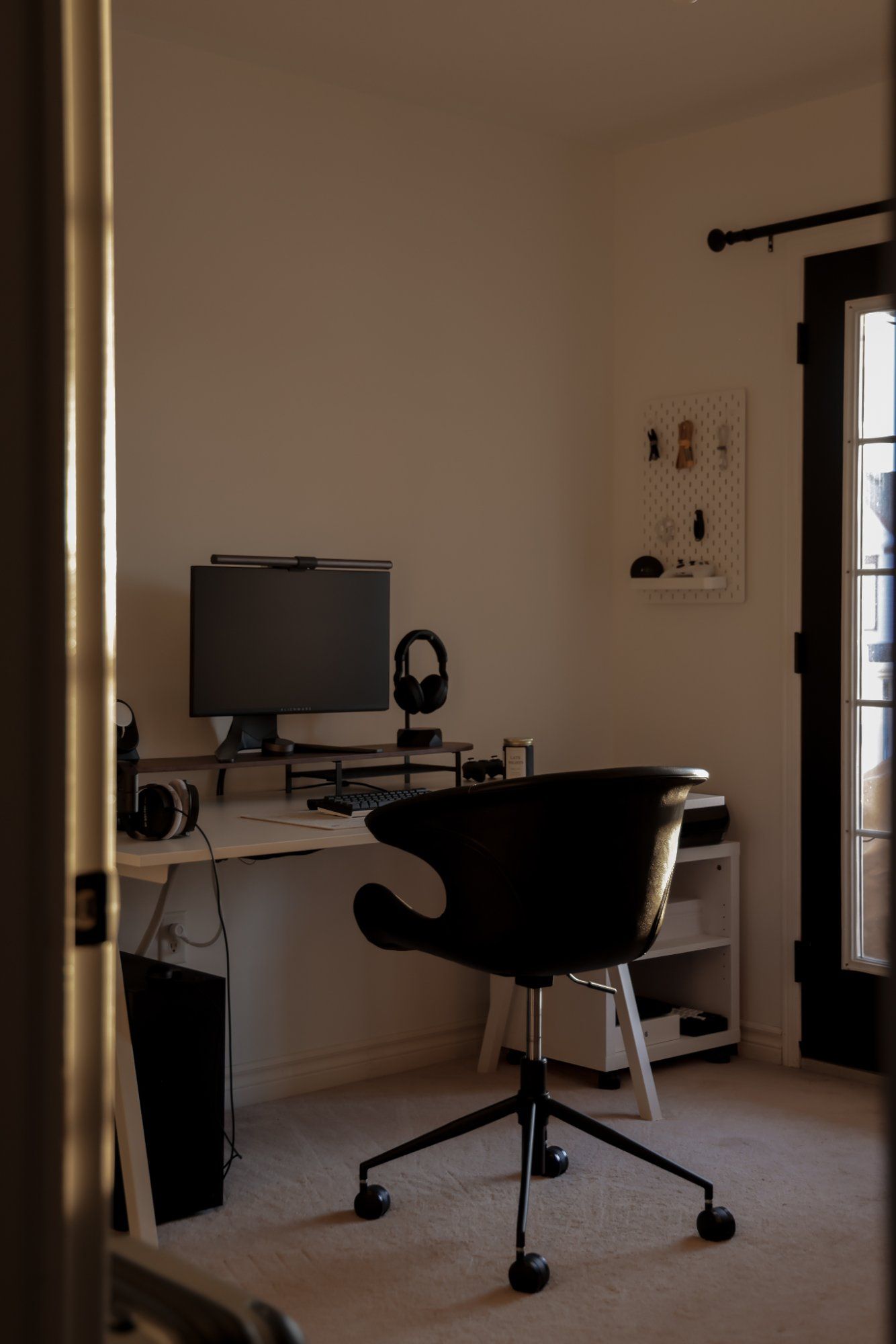 Take us through your setup
My space is my hideaway, my resting place.
It's minimally designed with maximum function, serving products that are aesthetic and practical.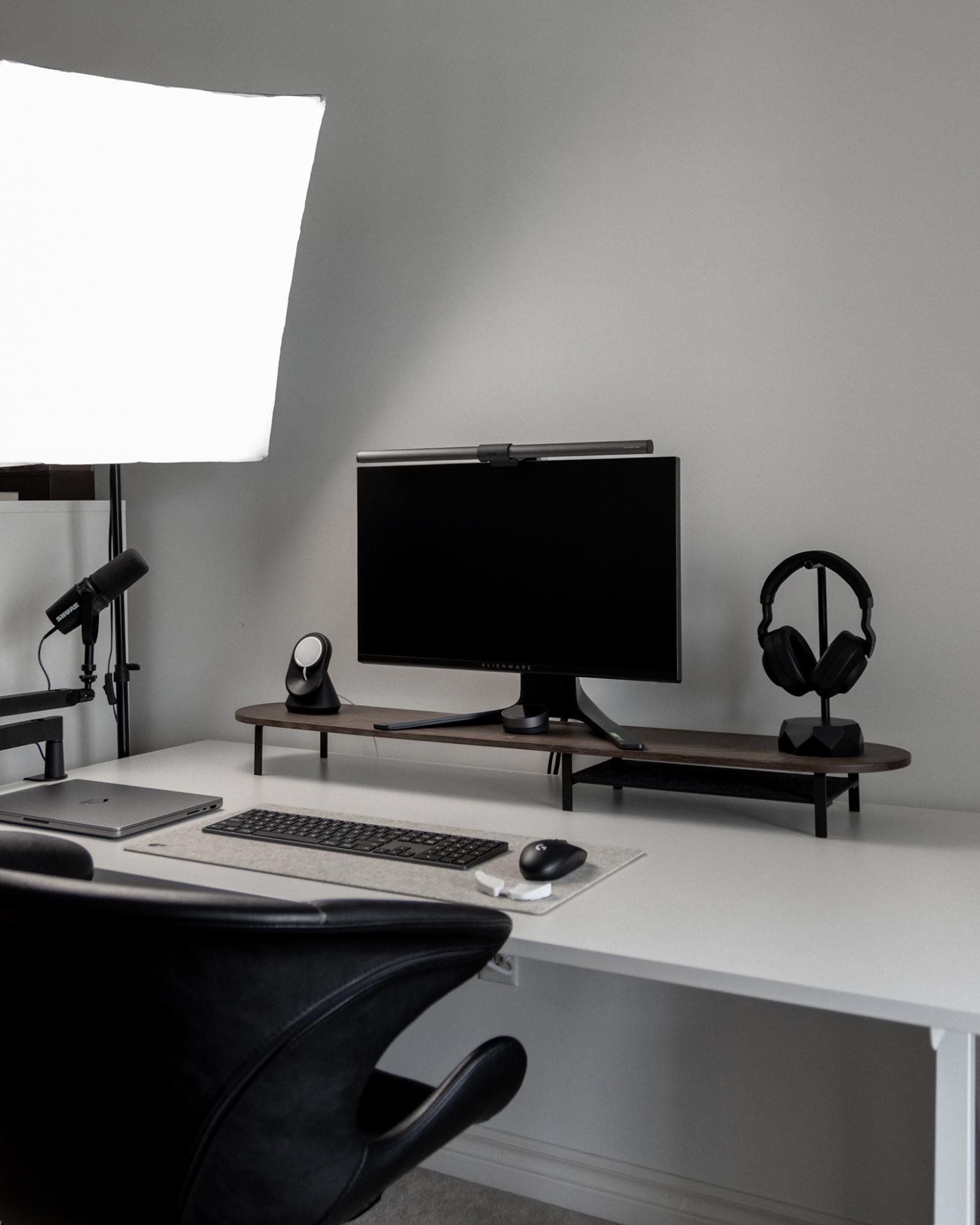 I've been working on tailoring a space to my needs for about a year now.
I've had a few variations of ideal setups during that time and have slowly been able to narrow it down and meticulously choose the products I feel benefit my wants and needs the most.
I chose to seek out Maker Stations because, to me, it's another avenue where I can showcase my space and hopefully inspire people to create a room where they can feel at home and at peace.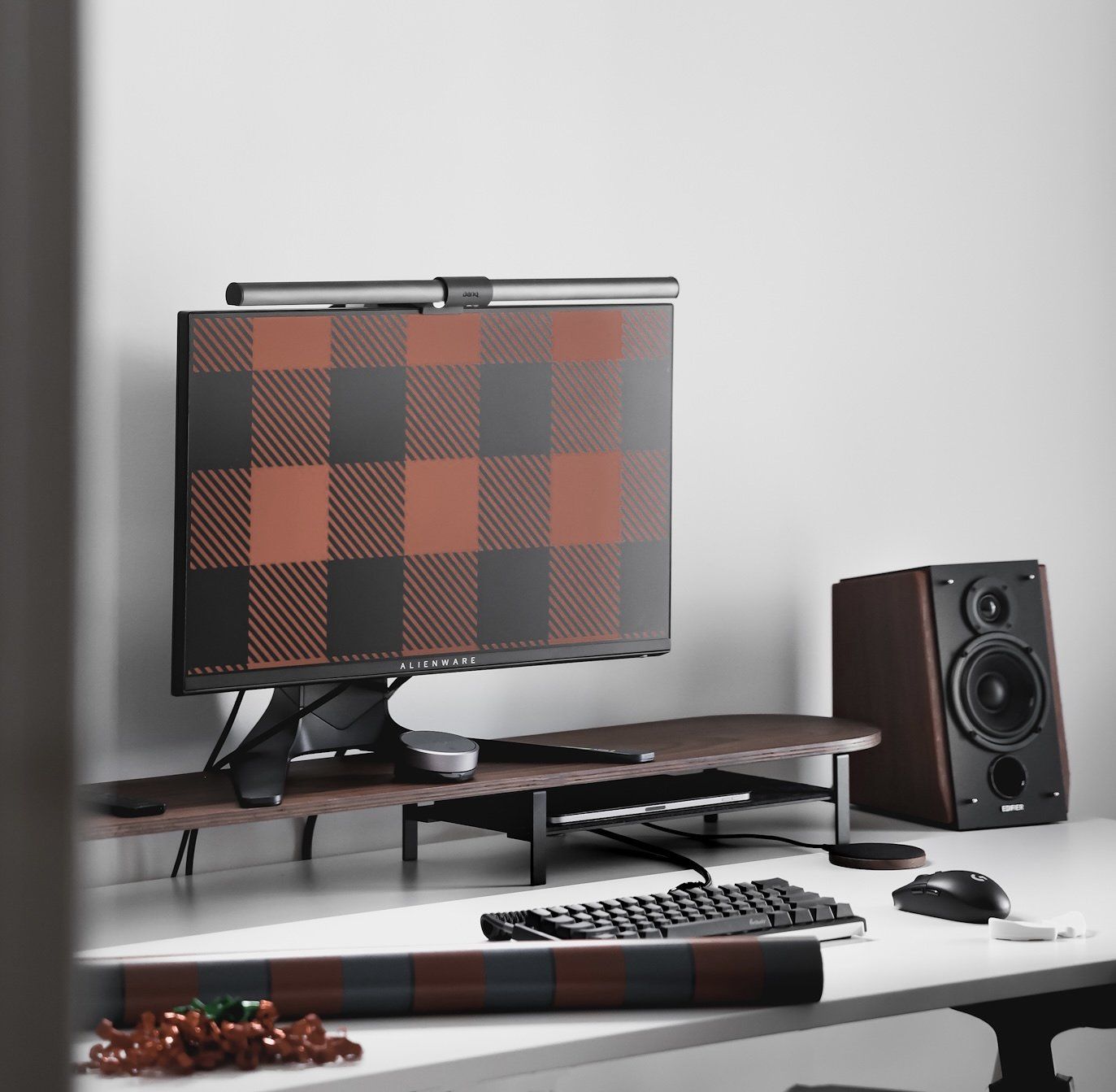 The main struggle for me was and still is finding time to shoot.
As mentioned, I work in construction — the hours are long.
I've also struggled with appropriate lighting for the longest time, but I've finally moved into a space where the natural sunlight pours into the room for most of the day.
An area I would like to improve is videography.
I'm very diligent, and I'm able to turn around photography projects quickly — I would like to get there with videography as well.

The main features of my desk setup would have to be the MagSafe iPhone stand and the headphone stand from Oakywood.
They are my most used products — I like how they balance both style and practicality.
Collaborating with this brand has allowed me to reinvent my space into a place I find peace and creativity.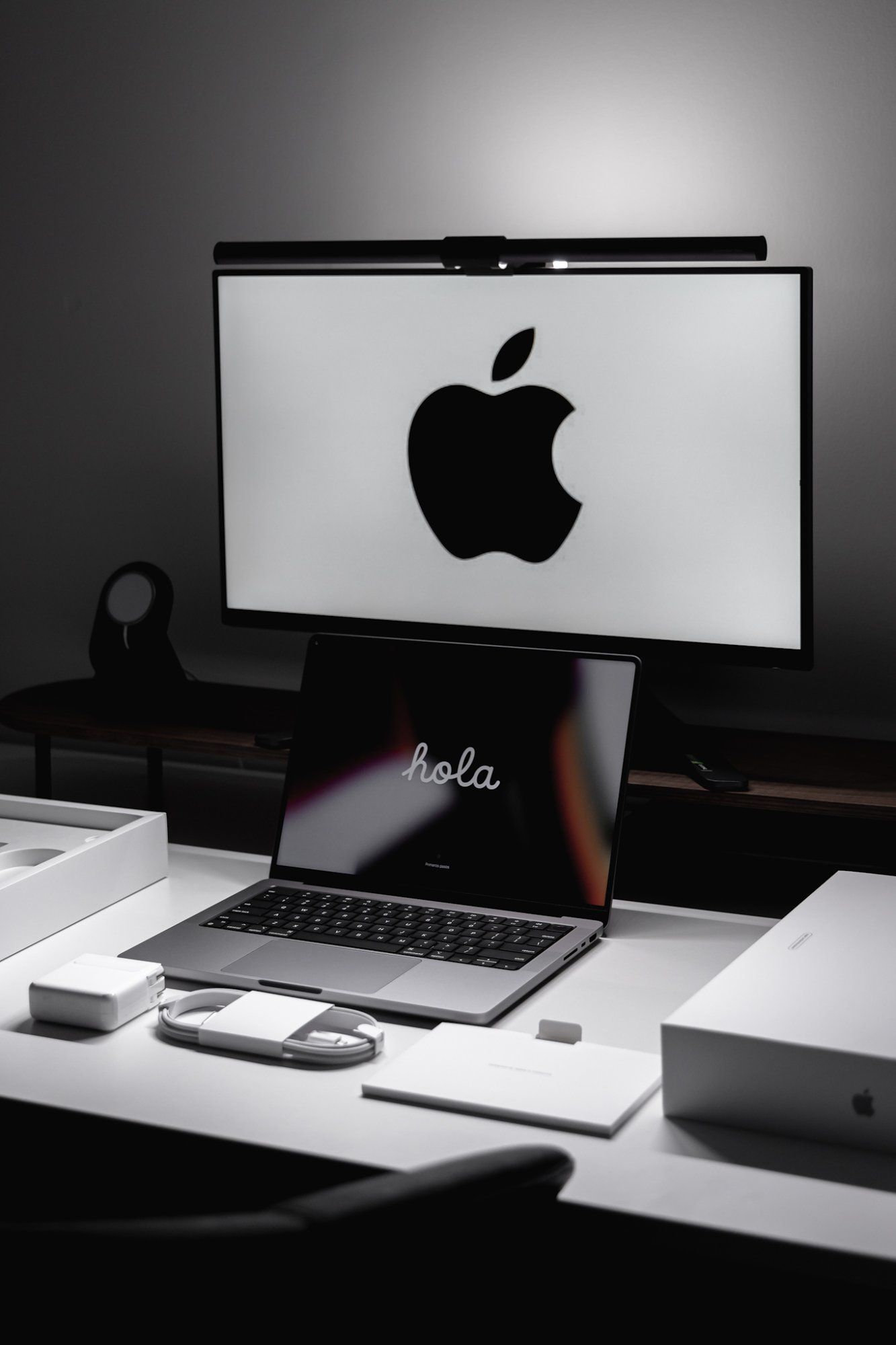 I have no idea what the next item I'm going to buy is.
I recently purchased the M1 Pro Macbook Pro, so I should probably chill on the spending for a while!
What's your favourite item on your desk?
Again, my favourite items on my desk are the products from Oakywood. They are incredibly crafted and serve maximum functionality.
I appreciate the company's commitment to sustainability and the use of natural materials. They have respect for nature and are dedicated to supporting the local community and economy.
I fully support these values.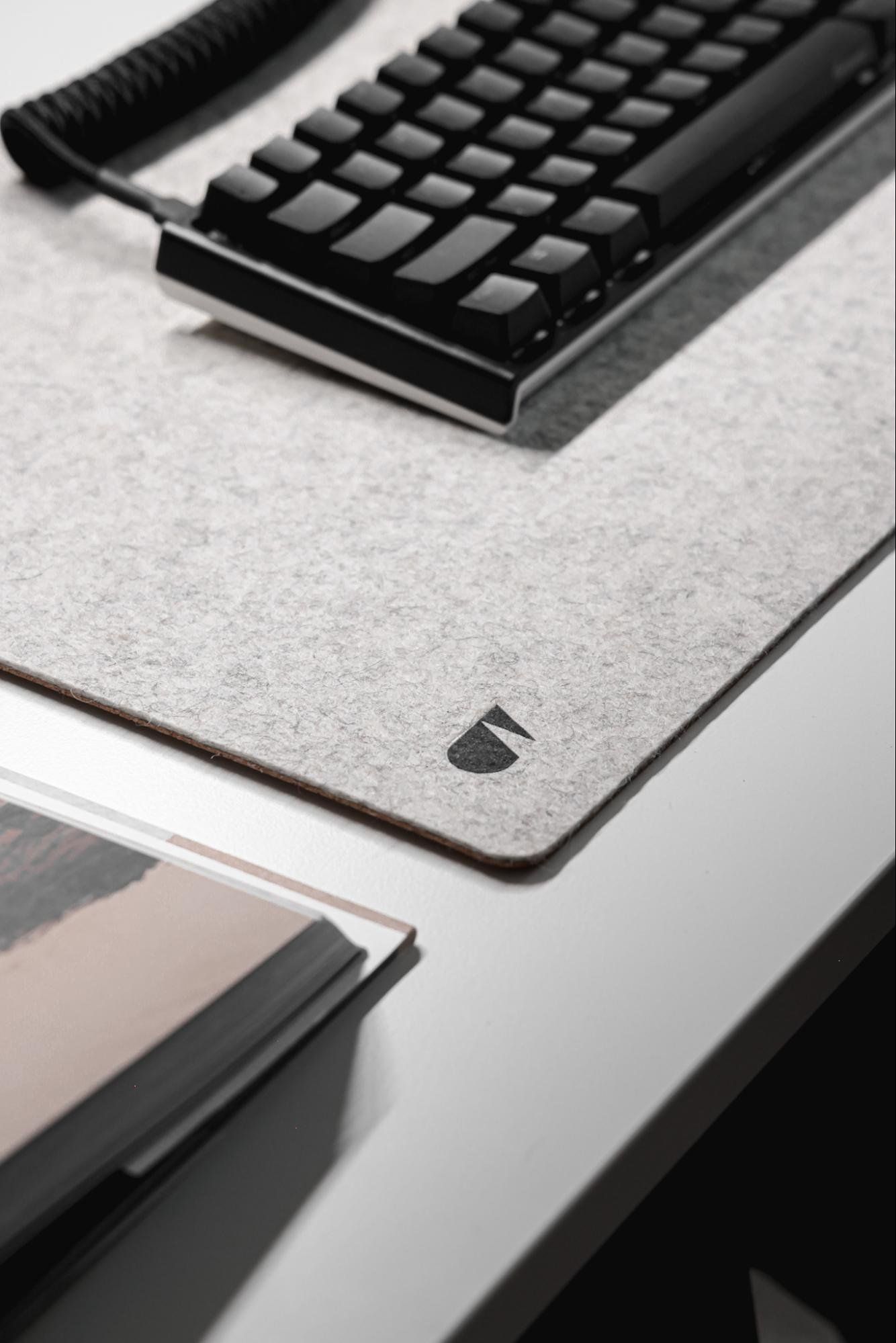 What apps or tools do you use to get things done?
For photo editing, I use Lightroom on my desktop and mobile. For video editing, I use Final Cut Pro.
I enjoy using these products because they are user-friendly and can help amplify a photo or video in many ways.
I shoot my videos in CLOG3, and Final Cut Pro has a super-friendly user interface with very good colour correction tools.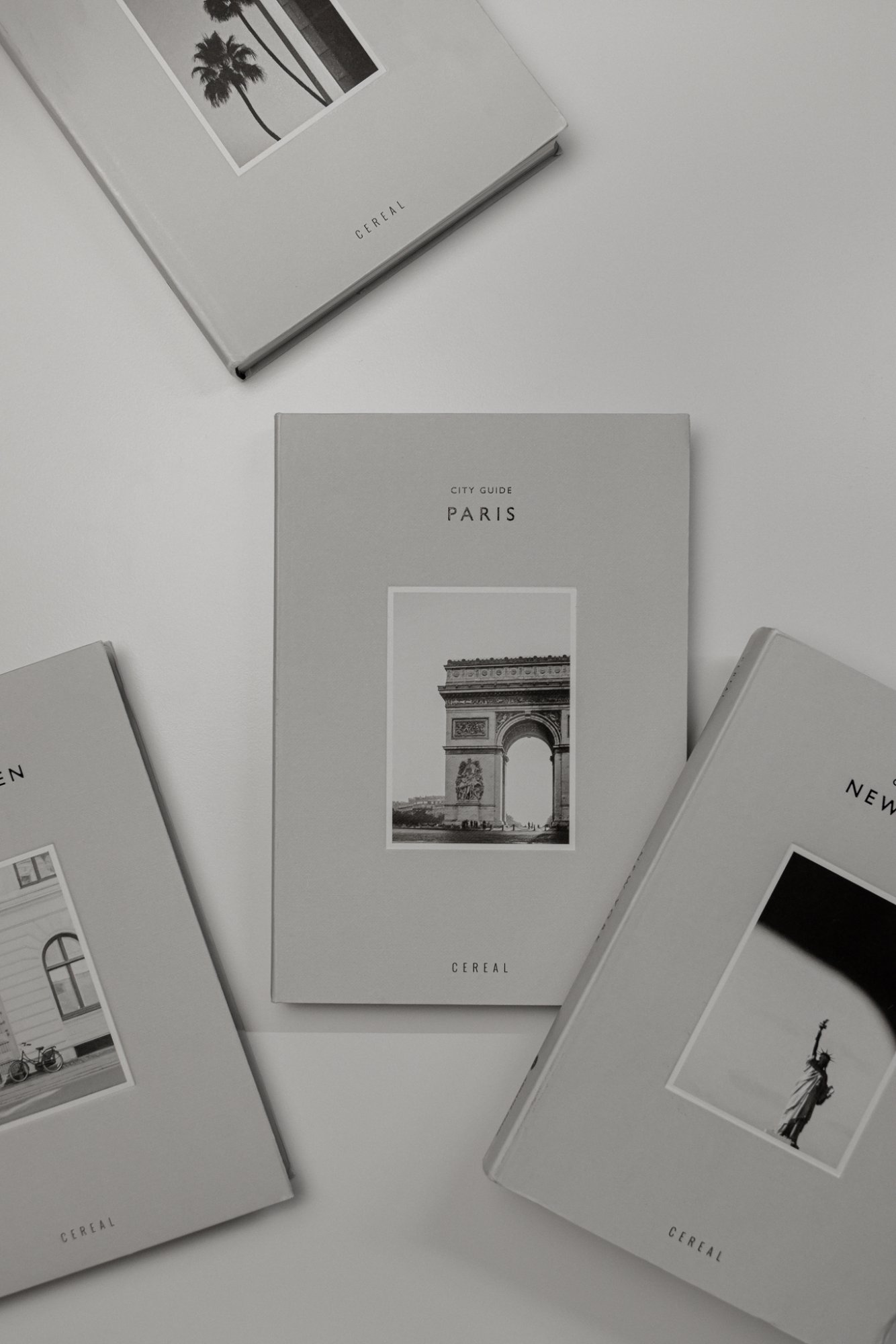 Any tips for other makers who want to improve their workspaces?
A piece of advice I can give someone is to not underestimate how much your surroundings can influence your productivity.
Find and use products that will level up your performance and also not be distracting or overwhelming.
Keep it simple.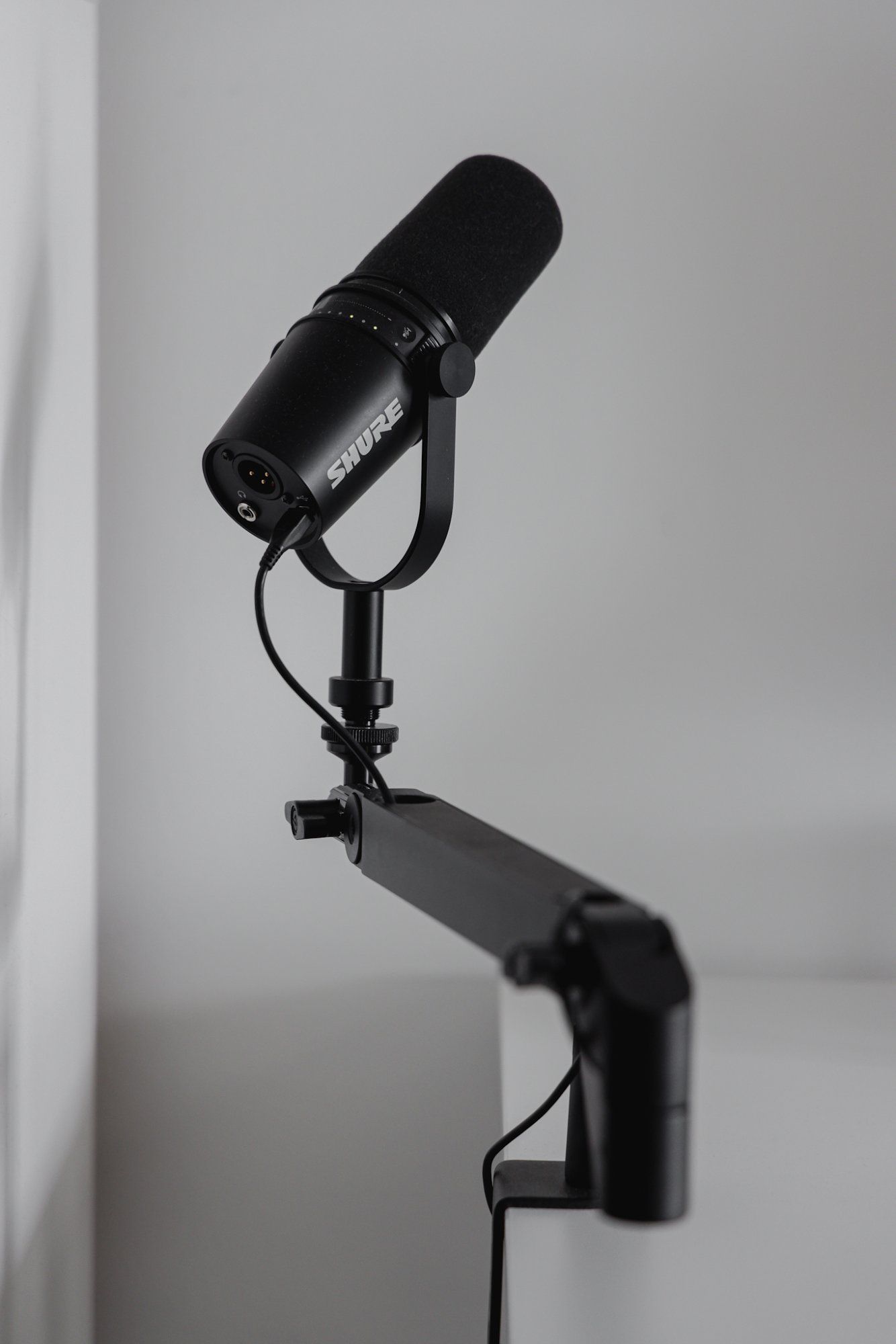 What does your typical day look like?
A typical day for me is waking up at 4:30 am, making a latte or cappuccino (and an iced coffee for my fiancée) and heading to work.
I'm usually at work anywhere between 8-12 hours a day.
I often head to the gym after work and before having dinner, depending on how the day went.
Whether or not I prioritise my workout or focus on my photo & video shooting for the day is subject to my commercial roofing workload.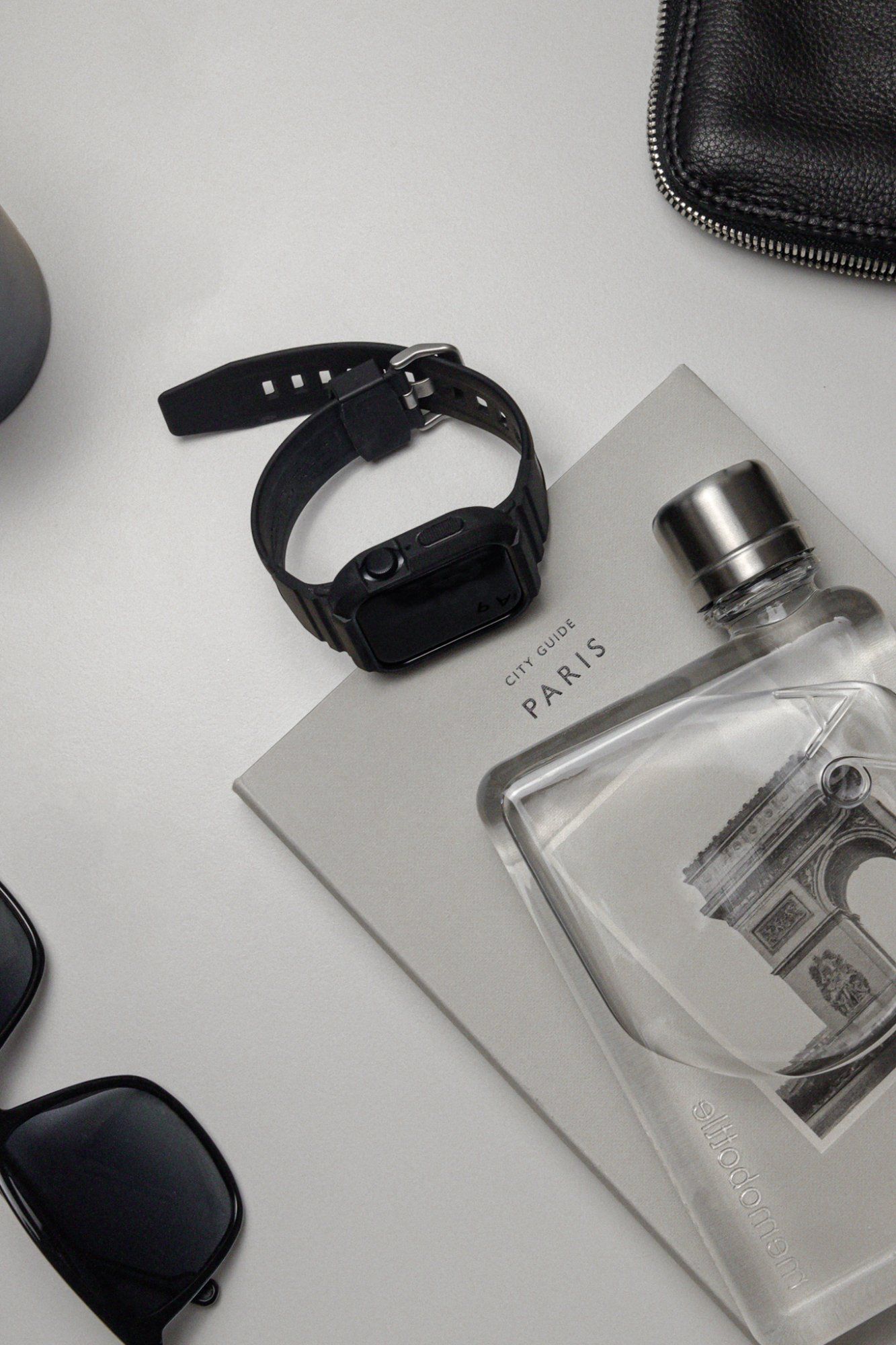 Your tips for working from home?
Working from home can be tricky, and I commend anyone who can do it.
But as I mentioned before, just understand your surroundings when you're trying to be productive.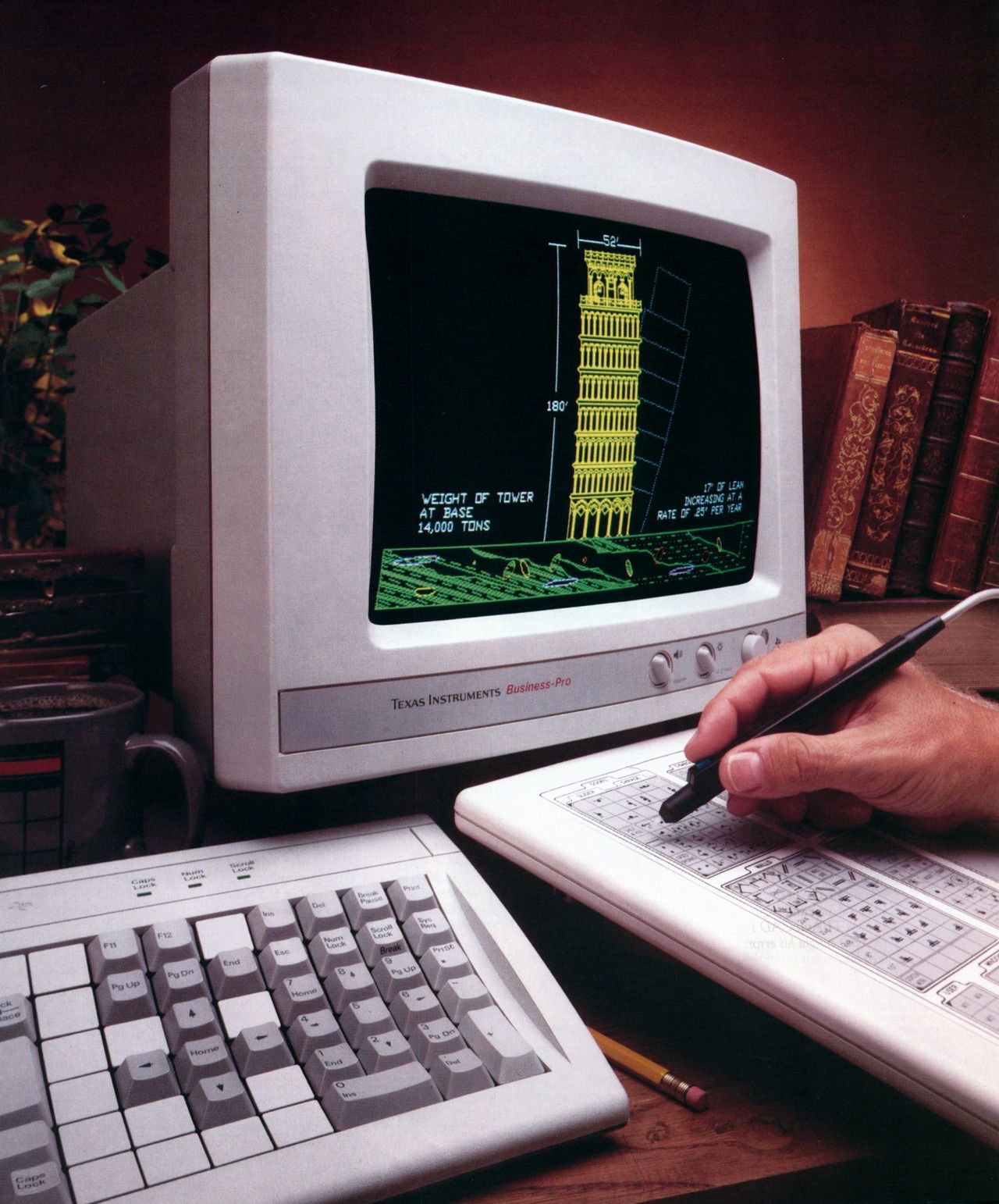 When I used to work from home, I often caught myself taking extra long breaks because my bed or couch was within arm's reach.
So just be aware of that.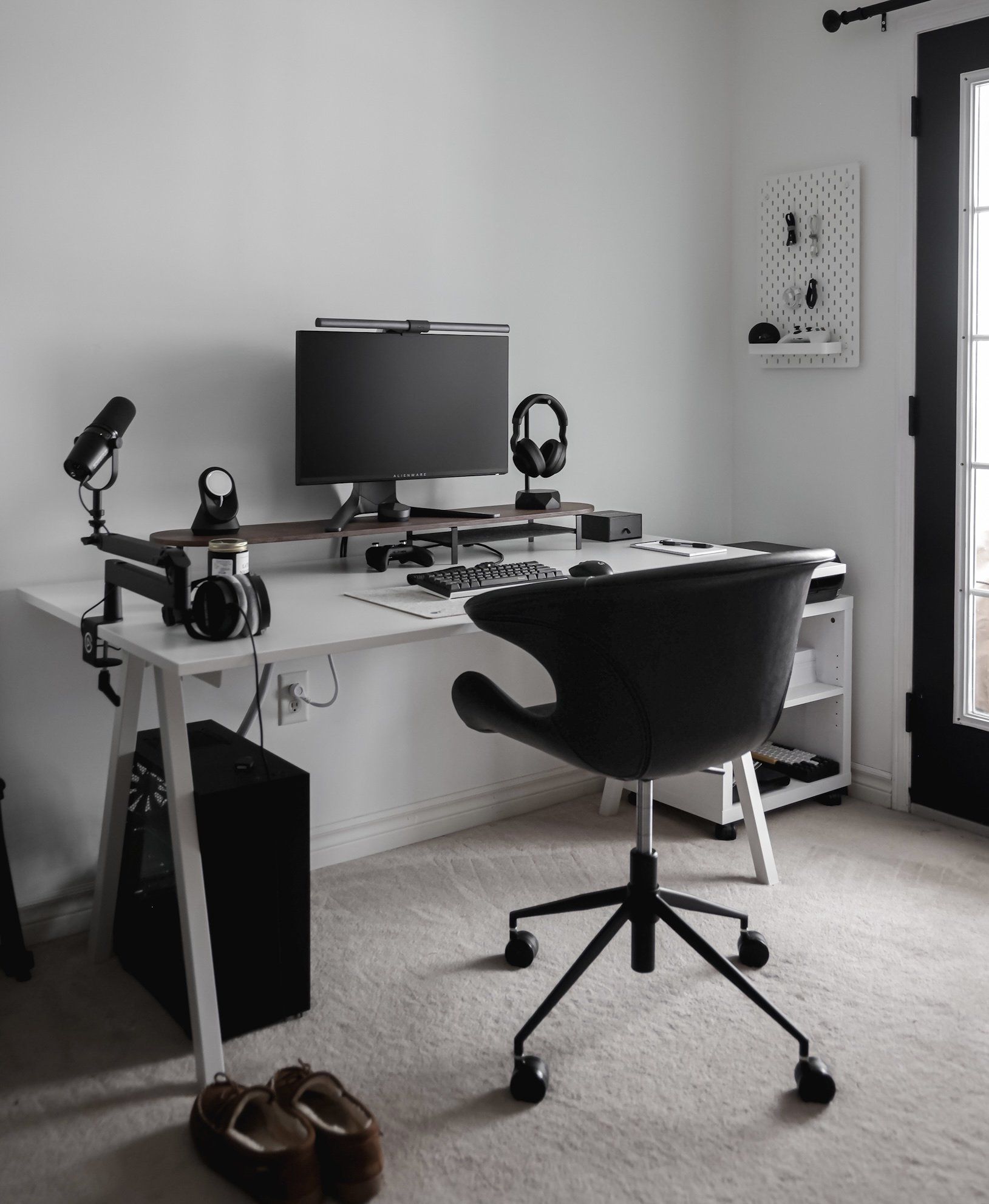 We're a reader-supported publication. This article might contain affiliate links. It means we may receive a commission if you click a link and buy a product that our maker has recommended. The interview was done independently.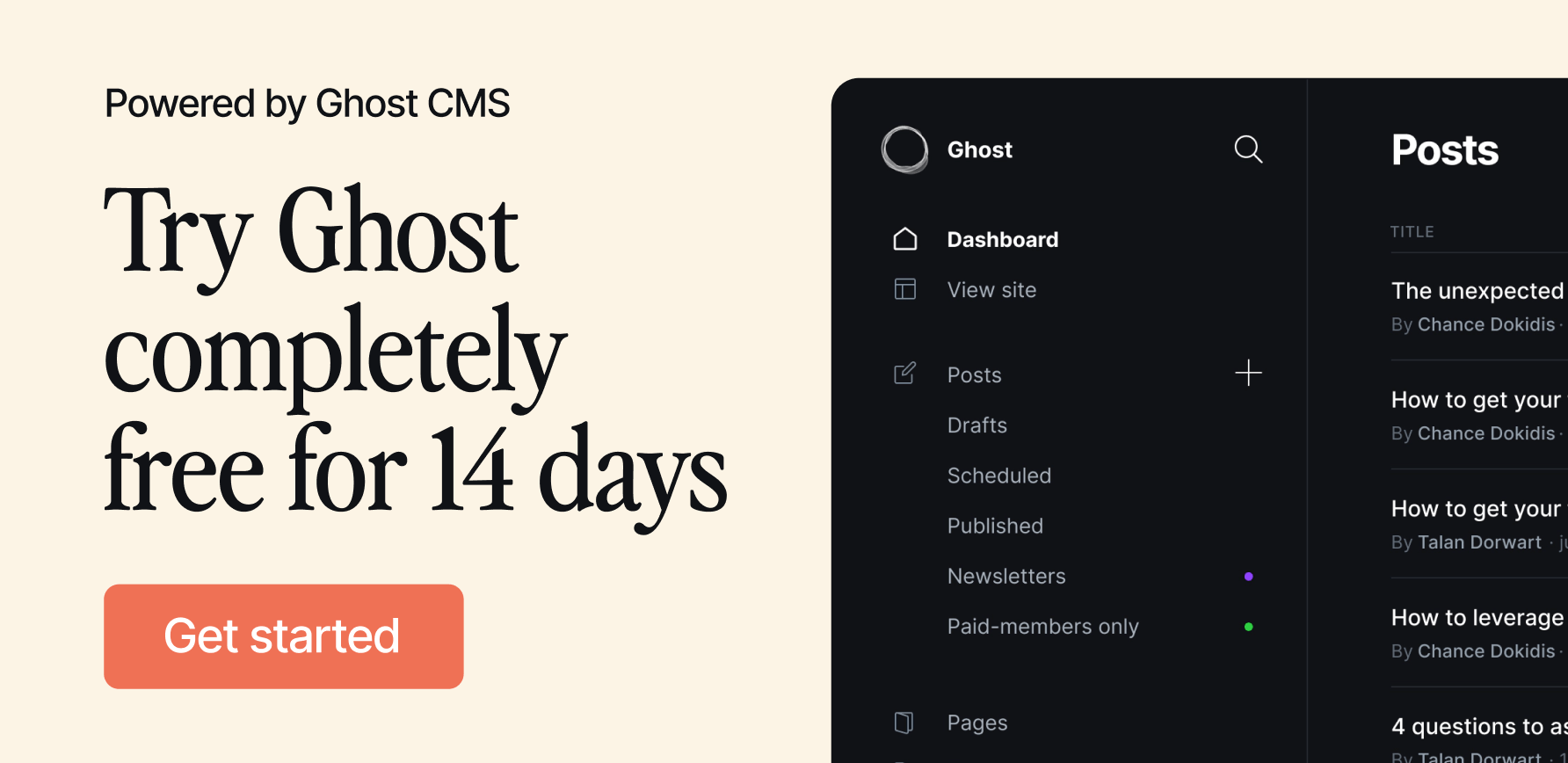 ---