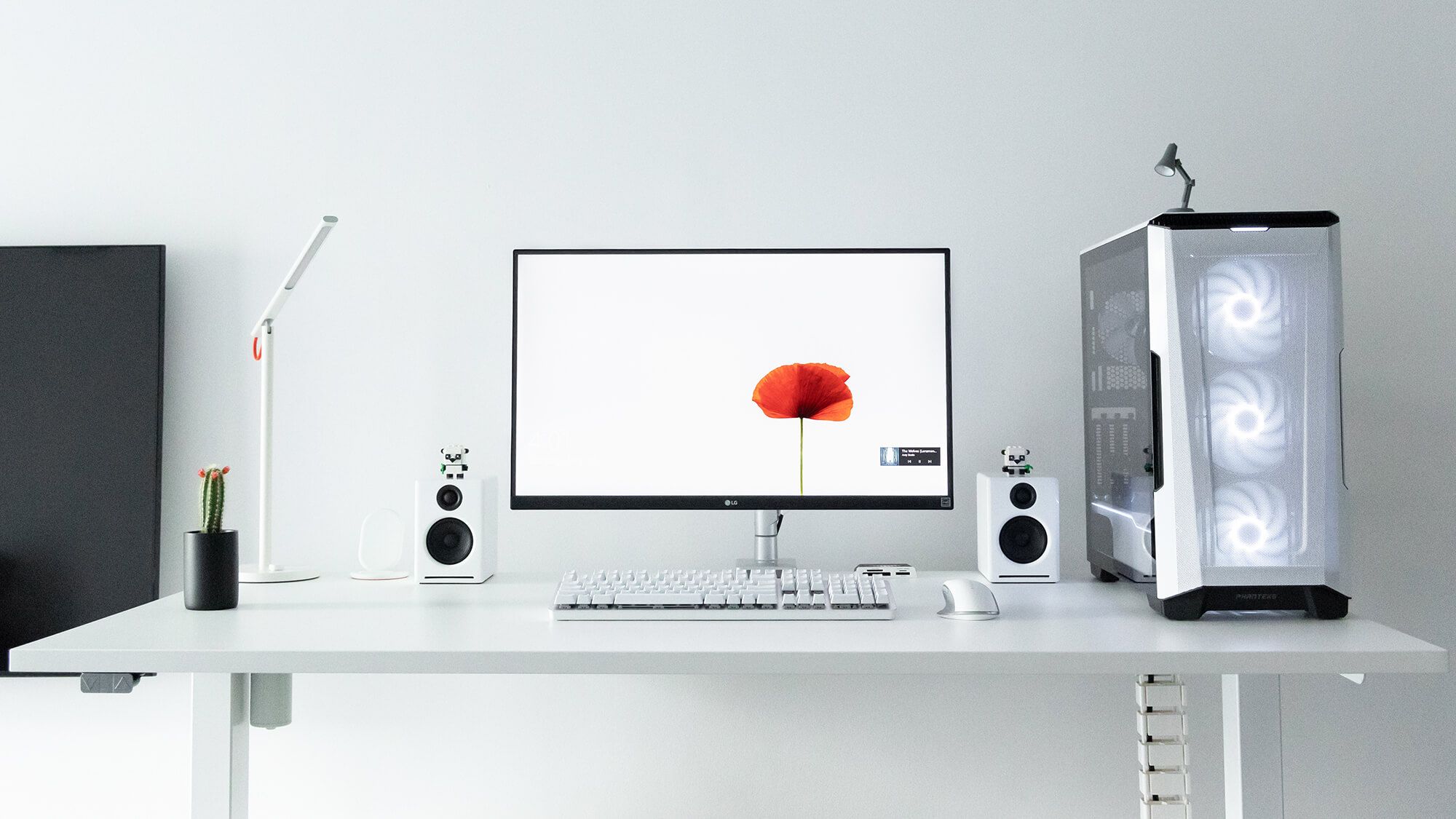 Minimalist Monochromatic Home Office Setup in Romania
"I was planning this setup for almost six years"

Name: Bogdan Patraucean
Location: Cluj-Napoca, Romania
Occupation: Software Engineer
Room size: 25 m² (270 ft²)
Cost of the setup: ~$4,5K
Social media: Instagram
Hey, Bogdan! Tell us a bit about yourself
I work as a software engineer for a private company in Romania. We do a lot of things, from apps for banks to factory automation, AI, etc, mainly for the German market.
To be more precise, I'm a full-stack web developer. Full-stack means that I'm dealing with the frontend part (HTML, CSS, Javascript, Typescript, Angular, etc.) and also the backend part (.NET platform in my case). I create complex web apps that are both good-looking and processing a lot of data for specific needs.
I enjoy my work because I'm a tech enthusiast, always willing to be up to date with the latest launches of phones, gadgets and of course, computers. Not only that I like to be up to date but I rather want to know how these things work in depth.
From electrons to pixels, I'm trying to develop a deep understanding of how our world works, and, more specifically, how technology is built.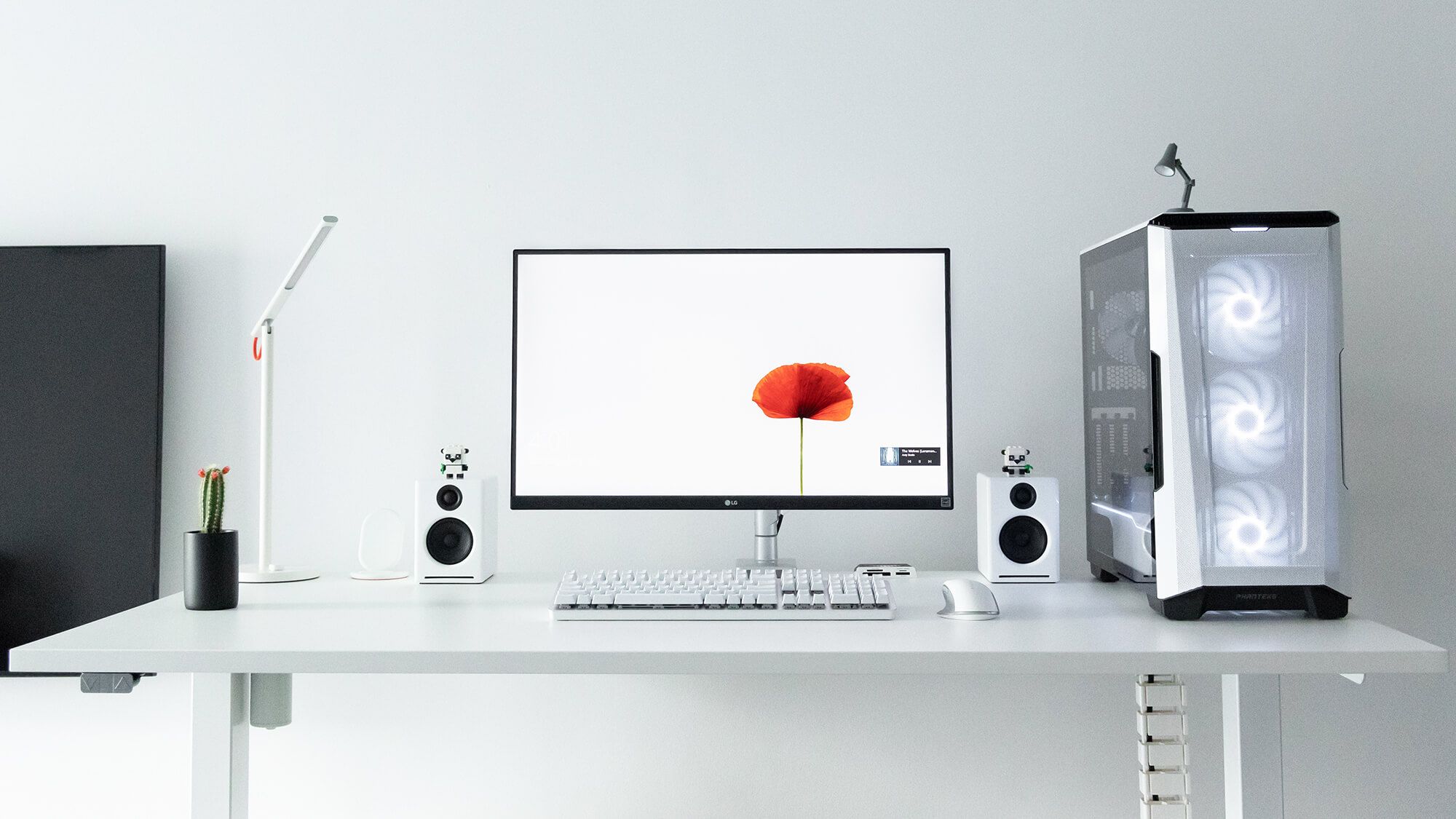 It triggers me when things are not perfectly and symmetrically aligned, or when my software is not updated to its latest version.
Picture me, spamming the Check for updates button in the Play Store and Windows settings several times a day. That'd be pretty accurate.
You can say I'm crazy but besides the fact that it's recommended to update your system (so that you are not exposed to vulnerabilities), I'm more curious about what features or design changes were packed in that update. I'm happy and elated even when the Android security patch drops. Don't judge me! Ok?
I also do personal projects. Right now, I'm developing a Windows desktop app with Fluent Design aesthetics. I'm planning to launch it at the end of this year. I can't say much about it, more than that it's called winfresh and will help a lot of users to ease and improve their Windows experience.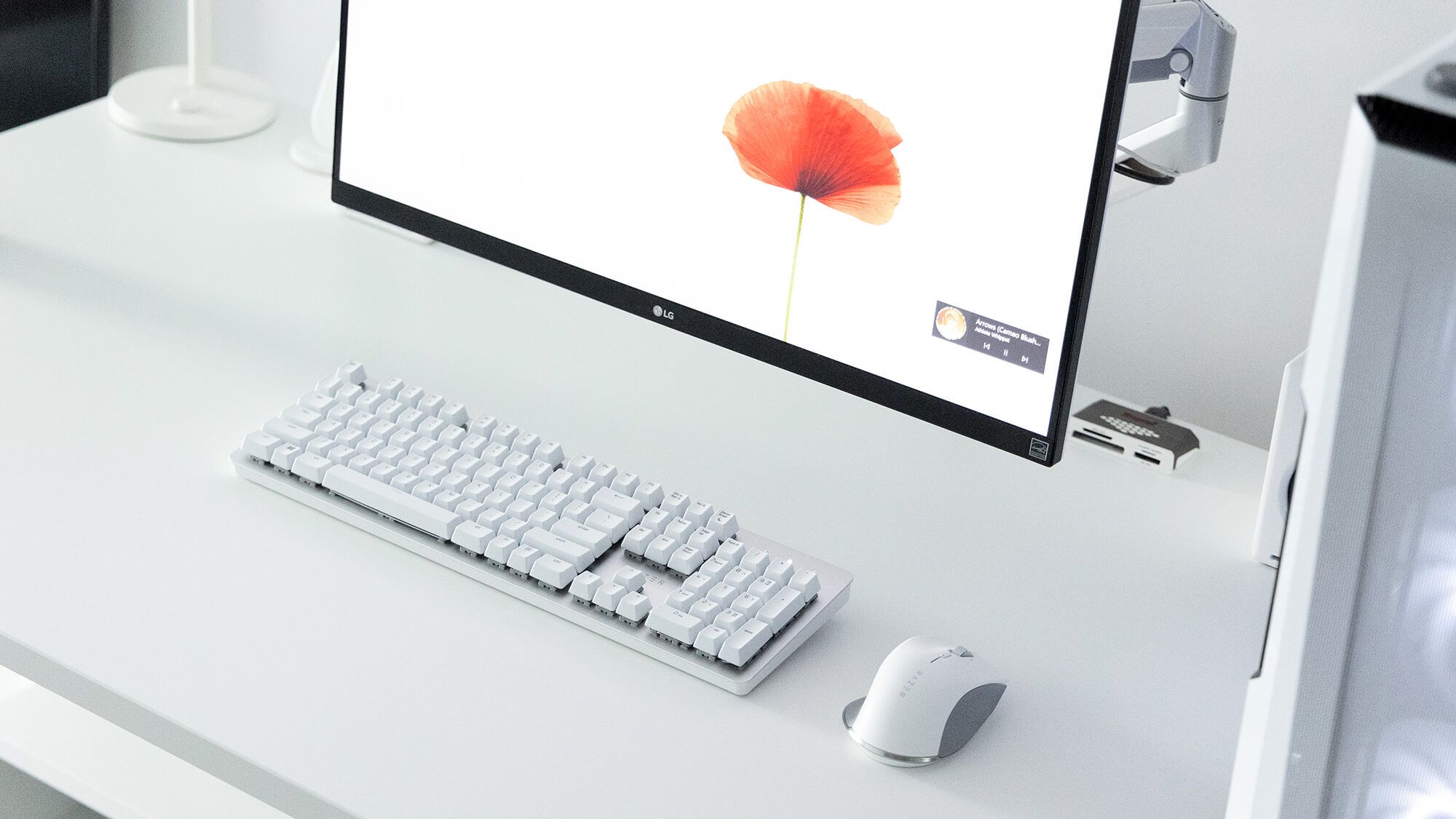 This was the techy part of me, but we all need to have a balance in our lives. Not everything begins and ends with tech.
When I really want to enjoy my day, I'm going outside with my camera to capture some minimalist, cinematic yet realistic shots.
I'm still learning and improving and I would appreciate it if you'll take a look at my Instagram profile. I think it's underrated.
Can you describe your home setup?
I was planning this setup for almost six years.
I spent the first four years thinking about it when studying Computer Science. I lived on campus, so did not have space and money to create my dream setup.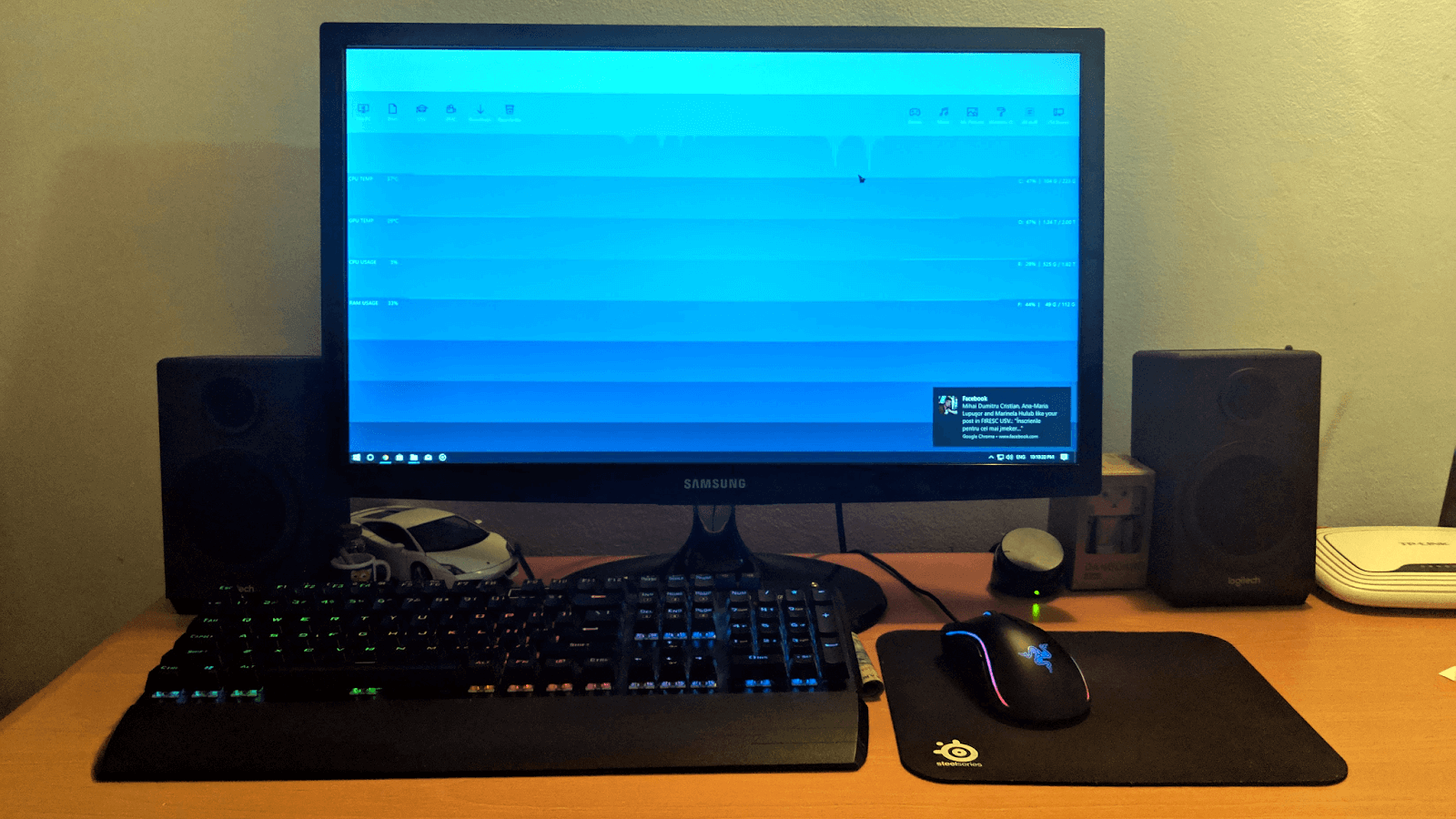 Fast-forwarding four years of study in that room. Here I am moving to a new place, at my first job as a graduated software engineer.
Things have changed. I had more money to spend on my wishes, but space was still an issue since the room was not the only mine.
For the next two years, I was working, learning and doing other stuff using this setup.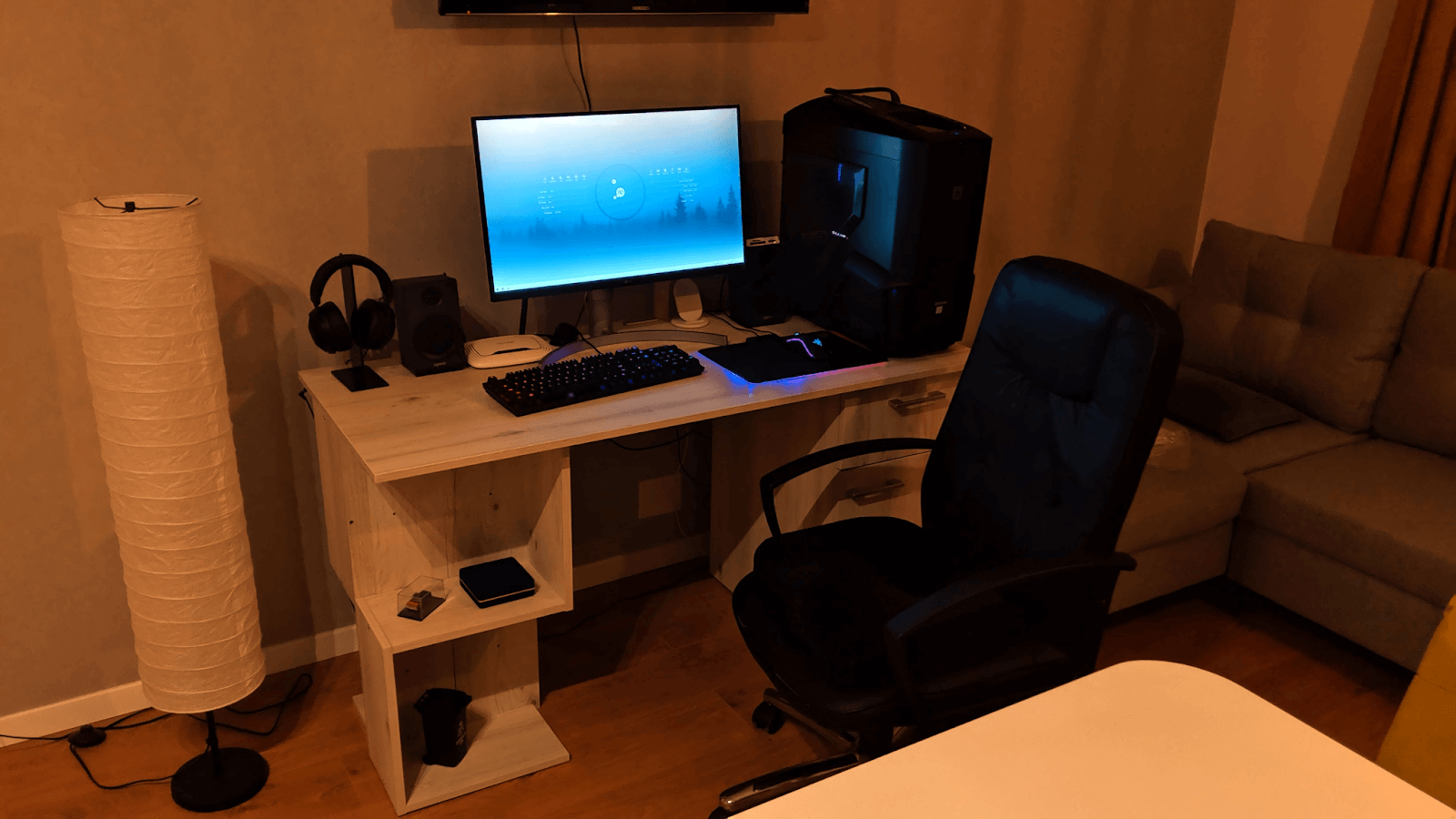 Fast forward those two years, again, here I am moving to a new place. Now I had both space and the money to build my perfect setup.
It took me one week to do all the cable management. I also have a fun story about the standing desk. After weeks of browsing the web to its roots to find the perfect desk, both good-looking and at a good price, I decided to buy a standing one.
I still wanted to have space to deposit my things like drawers, shelves or cabinets. However, I had to sacrifice them for something that will bring me more health benefits.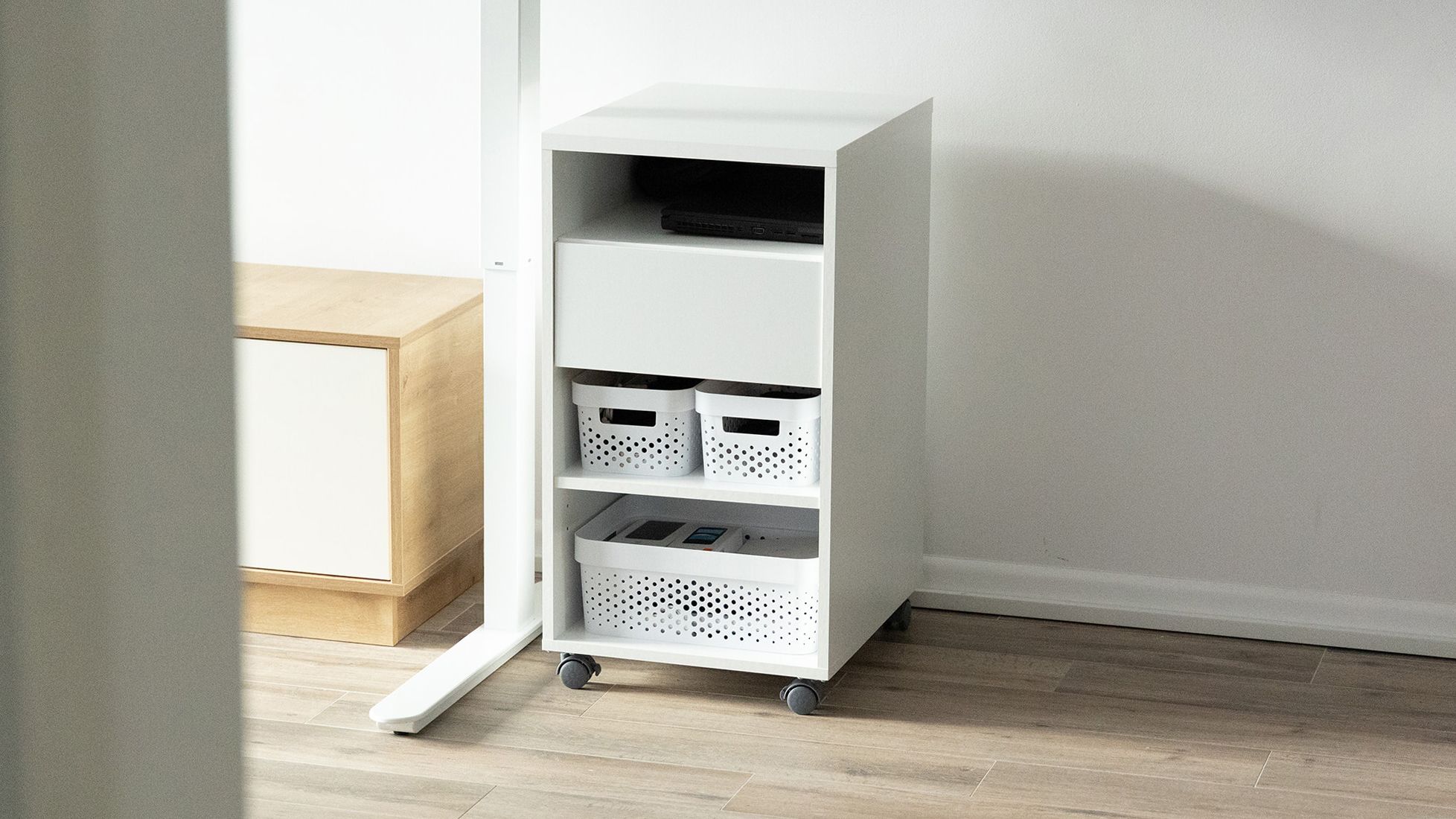 I ordered the desk online, and it was ready for collection at my local store. I asked a friend to come with me so he could help me transport the desk to my home in his car.
We go there, I pay $400, and then we go to collect the desk. There's a guy there that asks me if I knew that the desk was unsealed and returned by someone else.
I panicked as it was the last desk of that type.
I was not ready to wait a week to have a new desk delivered. He said that he could offer me a discount for this situation. So we went back to the store, and he gave me almost $100 back.
I was really happy, as a standing desk is usually $500, and it was already at a 15% discount when I bought it. Still, I was nervous about it having scratches or the motor not functioning.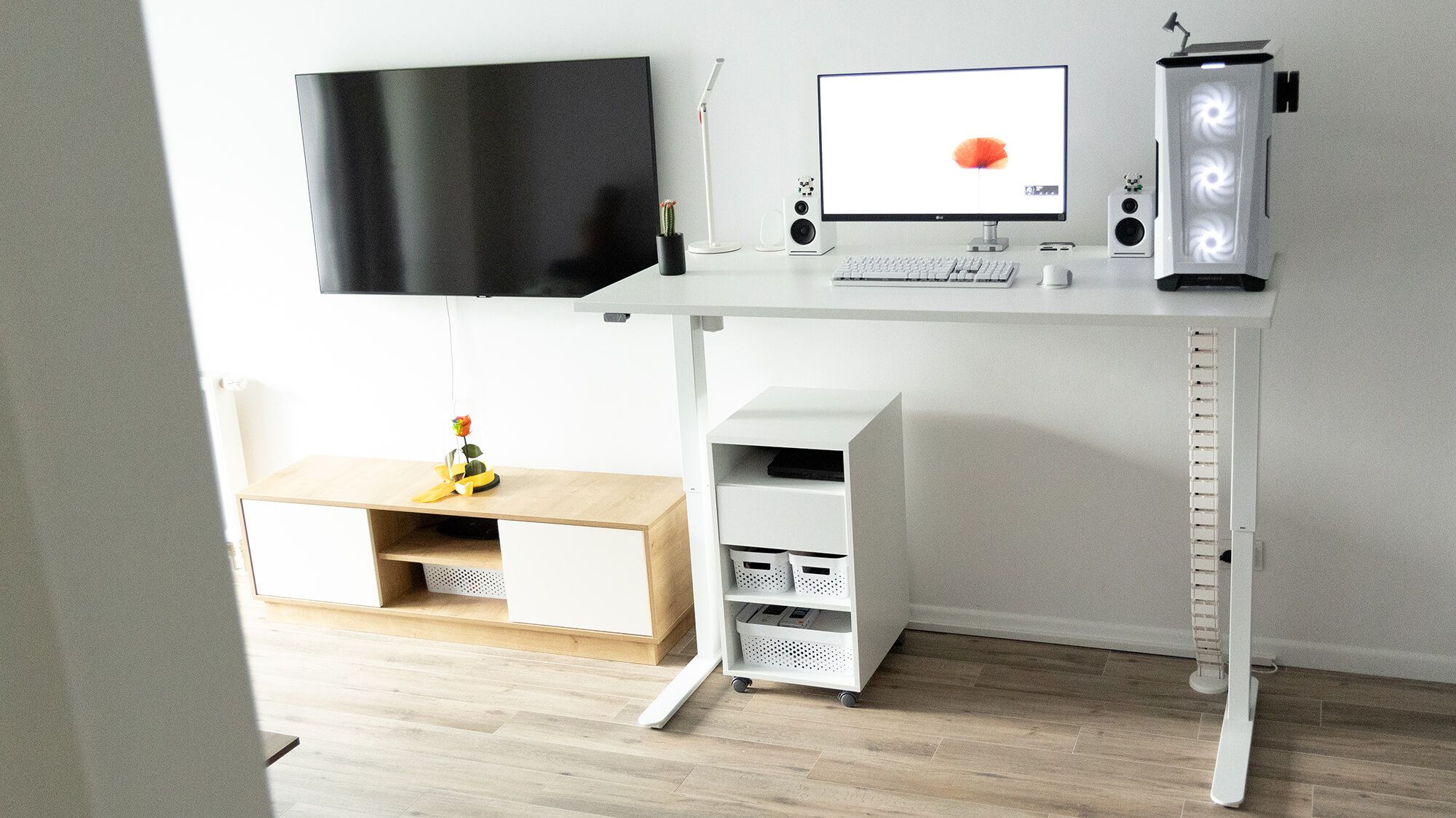 I checked the desk as soon as I had time, and was surprised to see that it was working perfectly and looked brand new. The legs had been already mounted when I bought the desk, but once I finished mounting the rest of it, I got confused. The rest of the screws wouldn't fit.
I disassembled the whole desk and mounted it back from scratch. A bit of pain in the ass if you ask me!
Turned out, the previous owner used the wrong screws for the legs when trying to mount the desk.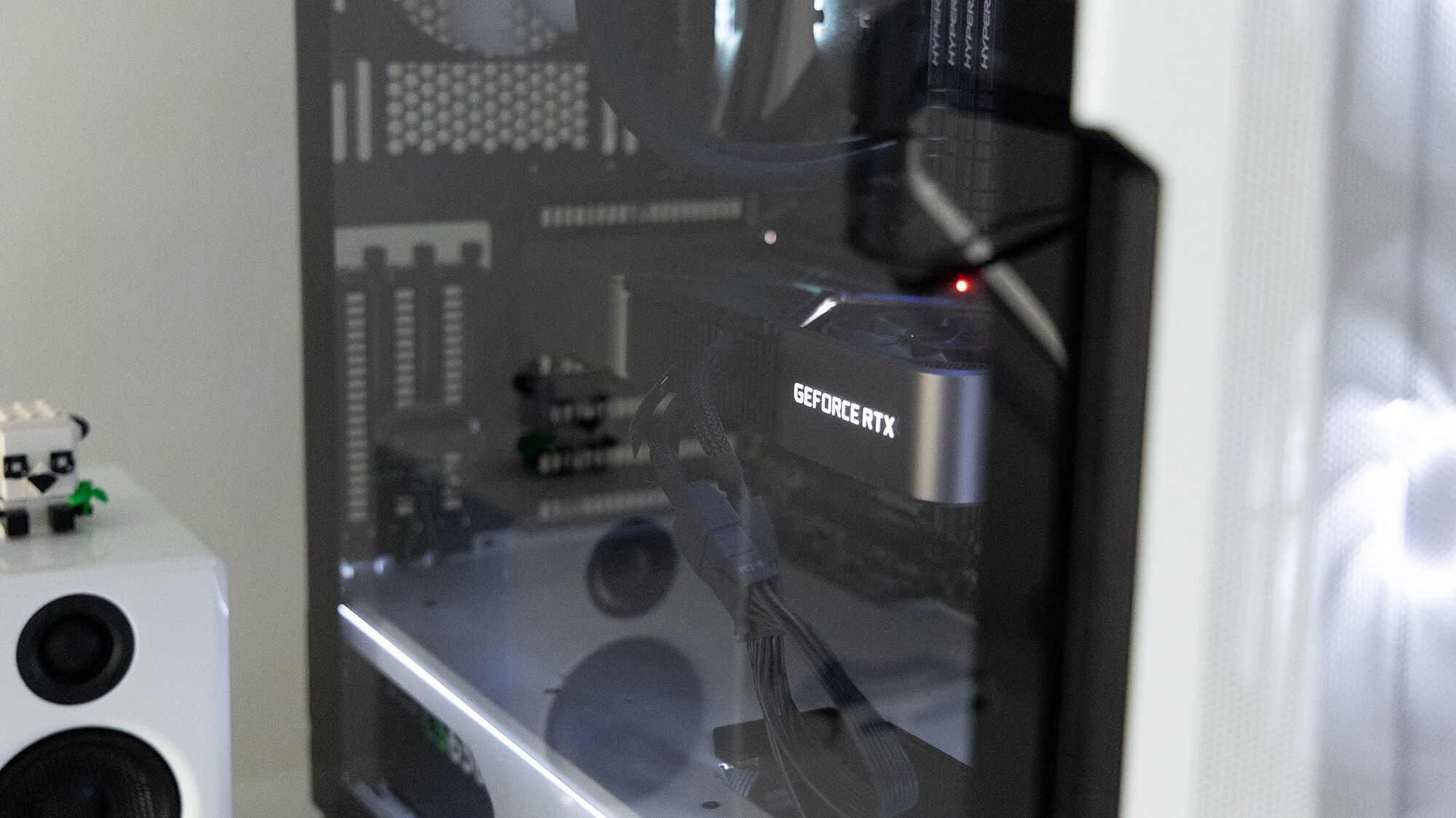 My setup was not inspired by anything in particular. I just browsed Pinterest and Reddit for a few days, mostly for the desk. Specifically, I was interested in discovering the options and types of desks I could buy. I pictured the rest of my setup before I even started building it.
Let's go into detail now! The monitor is a 27'' 4K 27UK-650-W from LG. I chose this monitor because it had an IPS panel, which is great to create and consume content.
I had to sacrifice my passion for gaming by choosing this IPS monitor over a 144 Hz one because of the price. 4K IPS 144 Hz monitors are still very expensive, but once I'm able to afford one I will probably go for it.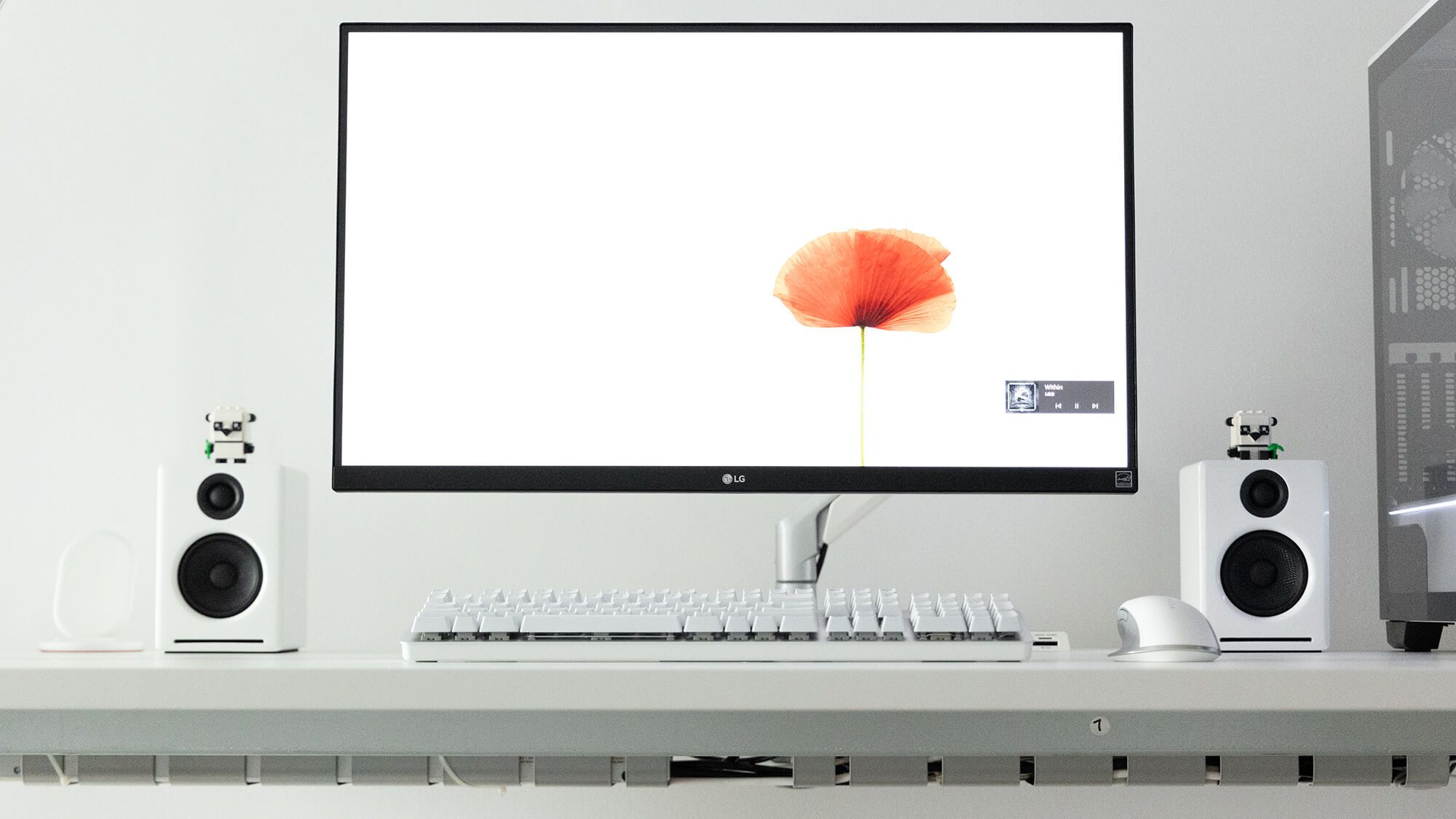 The Audioengine A2+ speakers are sounding as good as they look. They are a bit pricey but it's money well spent. Previously I was rocking some Logitech Z333, which were very good for the price, including a subwoofer (you can see them in the pictures of my previous setup).
I had to replace them because I did not have space for the subwoofer anymore since I went for a simple no-hanging-cables setup. I have to say that I even heard beats that I was not able to catch listening to music on my Skullcandy Crusher Wireless.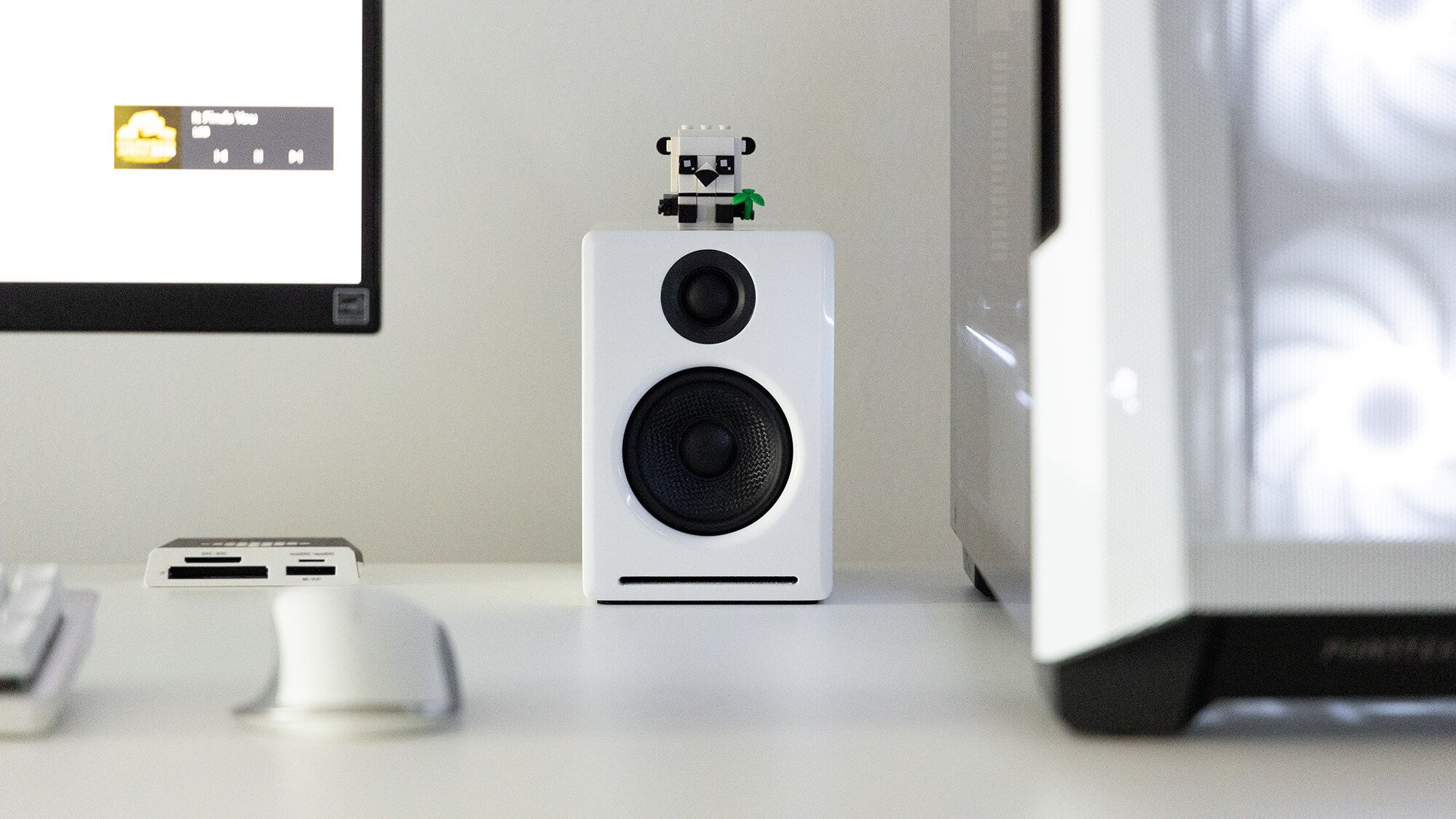 I chose my lamp, Xiaomi Mi LED Desk Lamp 1S, first for the look, then for the features. It's not expensive and it fits perfectly with my setup. I've got it connected with my Google Assistant so I can control its brightness and colour temperature.
I have only one complaint about it — why the heck they decided to throw an orange cable there? I don't know. I assume it's for branding, but it certainly does not fit with the setup.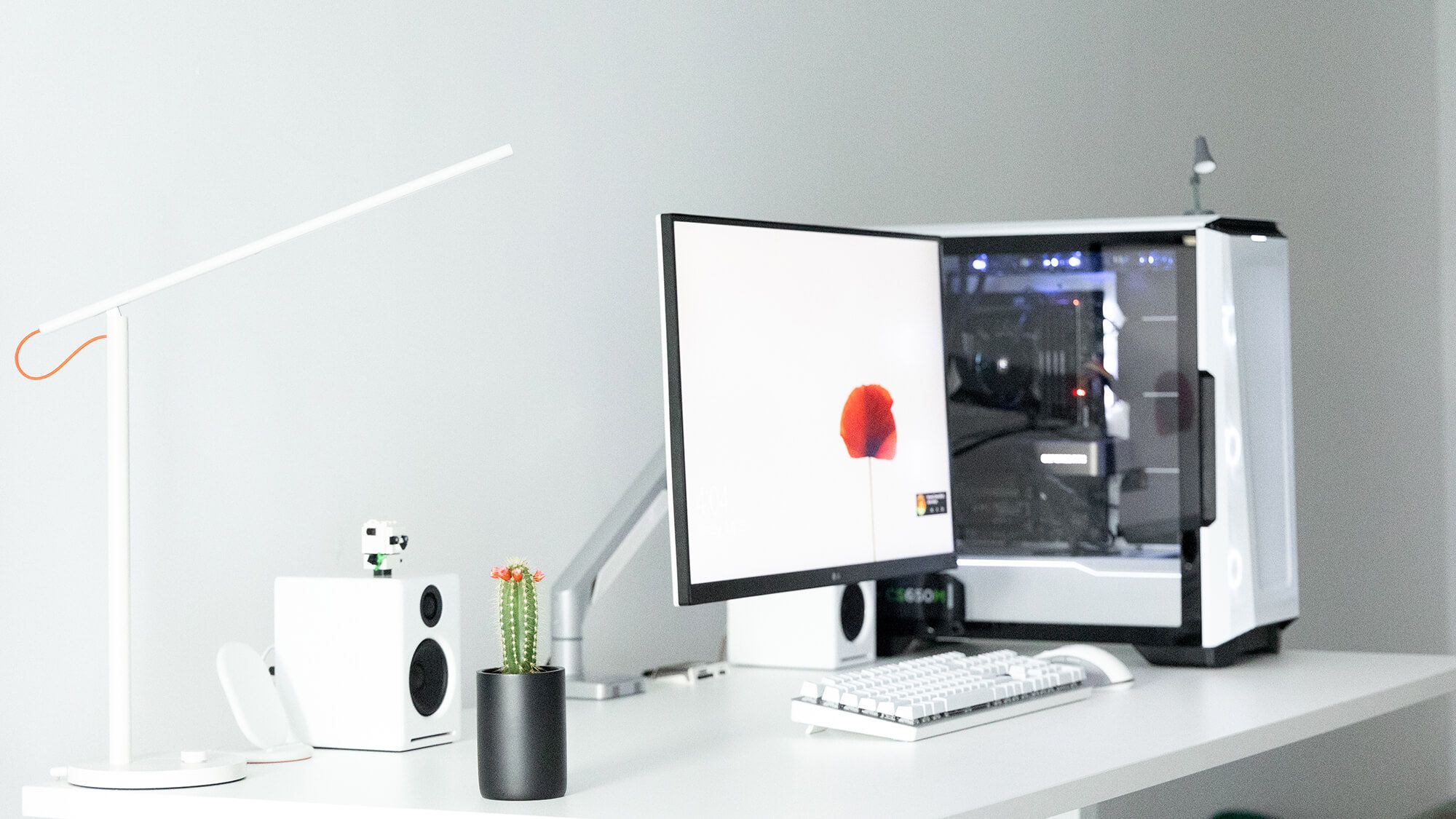 I love my Razer Pro Type keyboard! It's mechanical, wireless, full size, it has a low satisfying sound keypress, no extra macro keys (I don't use them for anything — I prefer shortcuts instead), simple white lightning when needed, and the key's material texture is smooth. Also, it's USB Type-C.
I was looking for a wireless mechanical keyboard that's full size with no macros. I found Razer's option to be the best for me at the moment. I replaced the in-box 2.4 GHz dongles with a Bluetooth dongle from Asus (ASUS BT500) for the extra battery.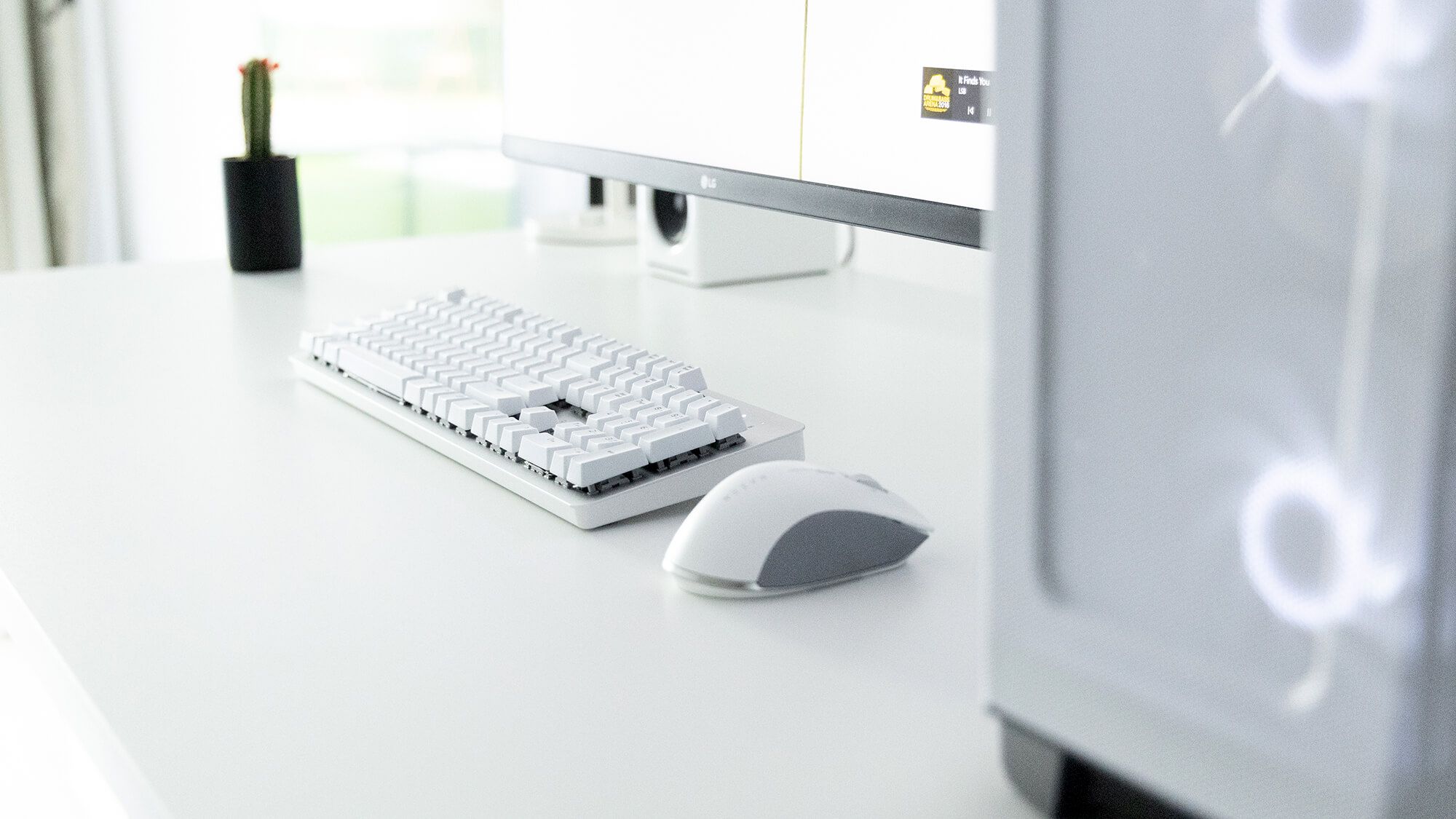 The Razer Pro Click mouse has an insane battery on Bluetooth. I have had it for three weeks now and it's still at 65%. I use it both for work and my personal computer because I can just press a button to switch to another device.
I was looking for a mouse that has the scroll tilt feature. I use it every day, configured to Previous and Forward. Very handy for both browser and File Explorer navigation.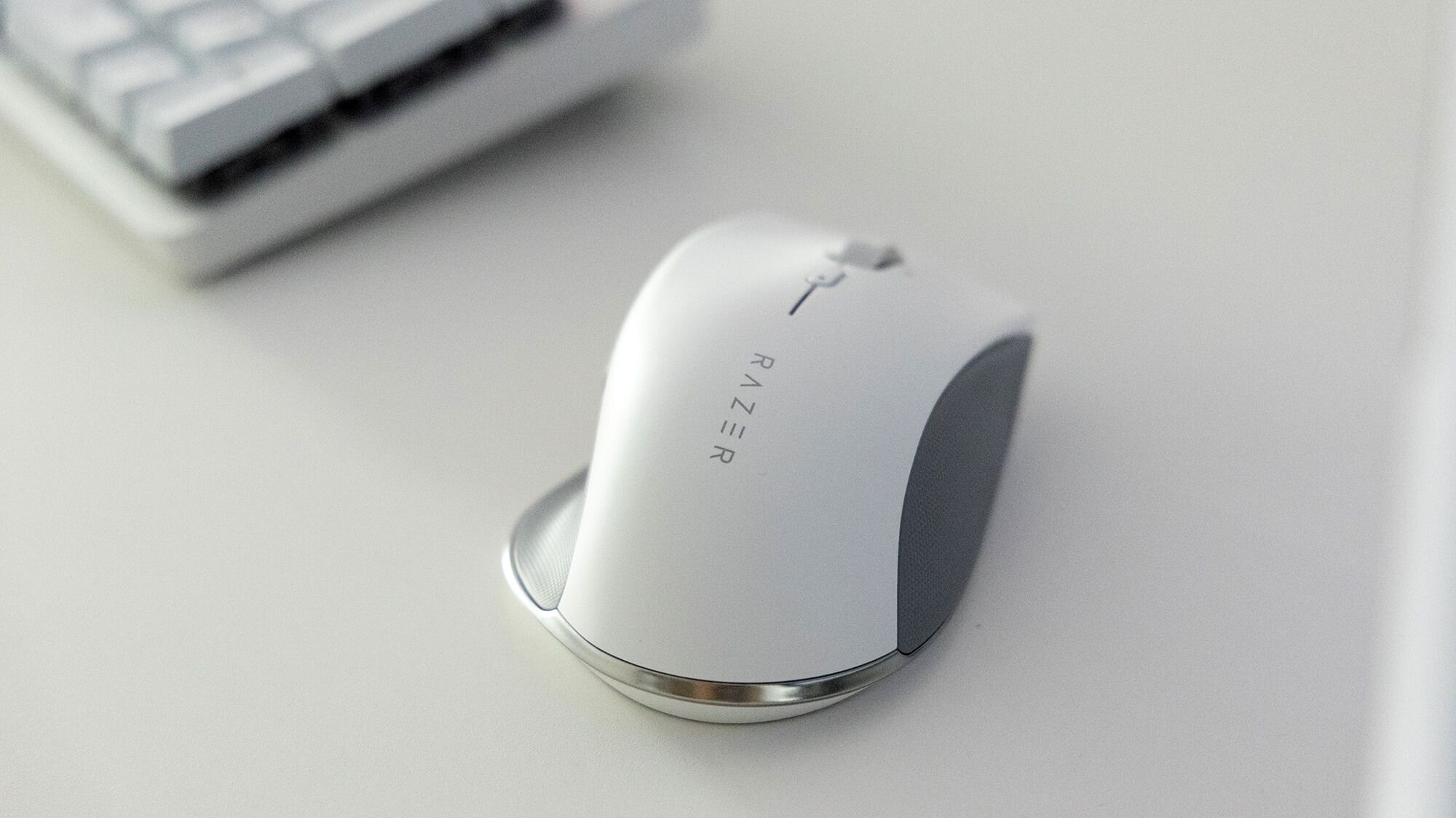 The card reader is Kingston FCR-HS4. I use it to transfer my photos from my camera. It goes up to 300-400 Mbps which is more than enough for me right now.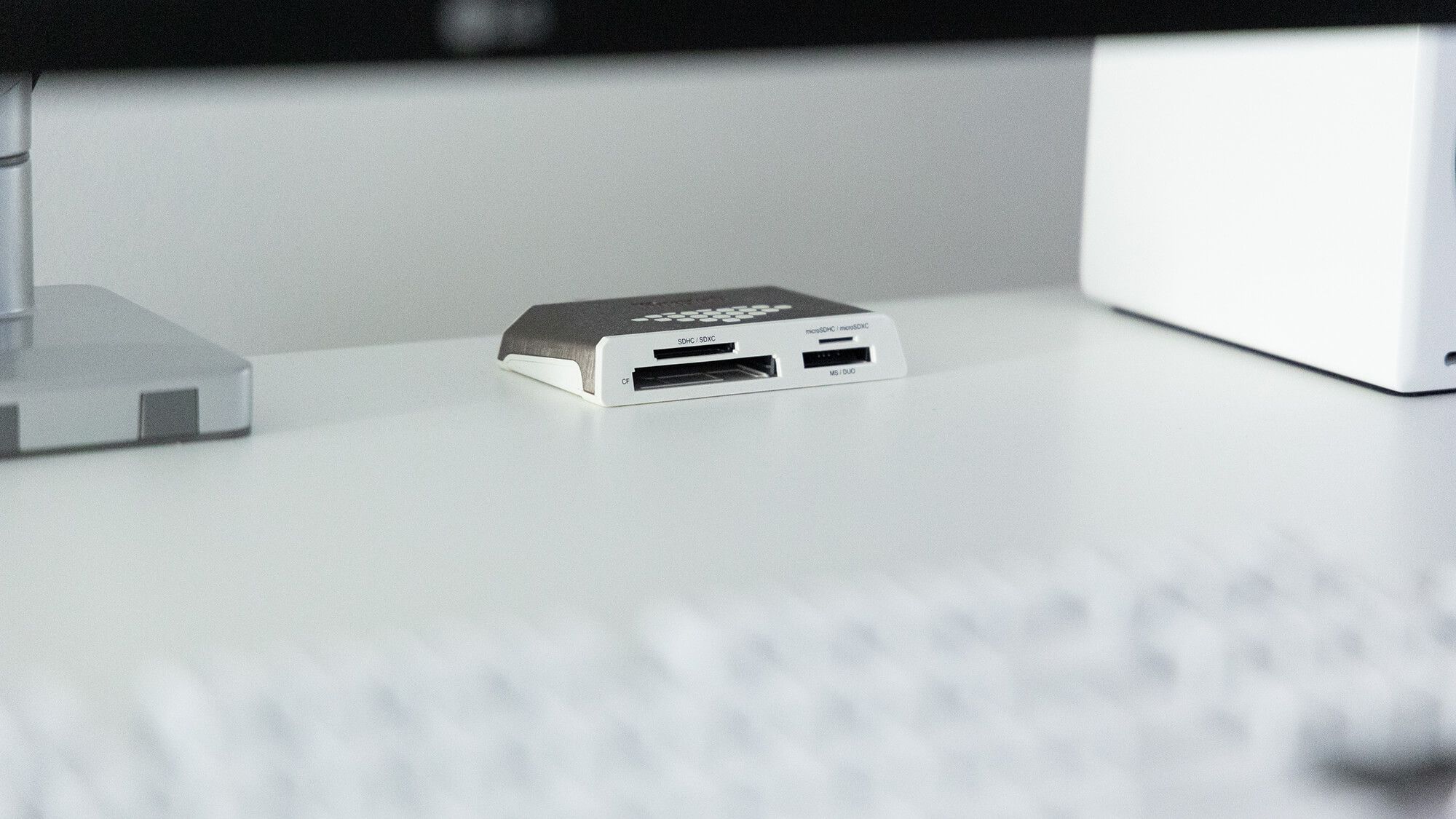 Another item on my desk is the wireless charger — the original Pixel Wireless Charger. I have had every Pixel phone since now. I'm a big fan of the stock Android experience. I'm probably going to buy the Pixel 6 when it comes out.
I know some people will ask about the Pixar lamp. It's a reading lamp that I got in a local store. You can find them on Aliexpress or Amazon.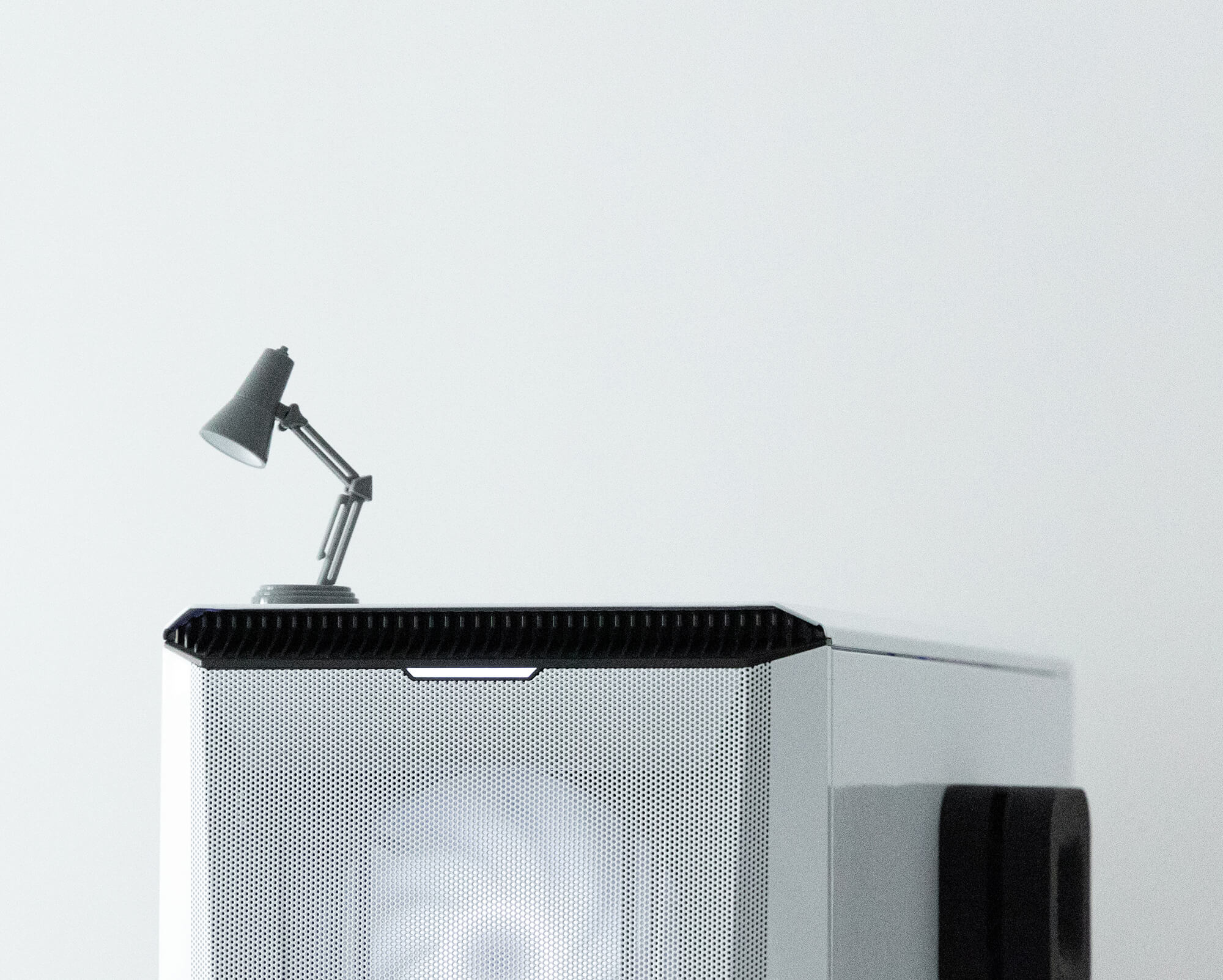 How did you come up with the idea of building a fully white setup?
Back in the day, I was a fan of everything black.
Since I'm a programmer you would probably think I'm using dark mode everywhere. That was the case a few years ago, but I got bored of black and simply switched to light themes for consistency.
It's annoying when you have a dark theme and you suddenly open an app that does not support dark mode and your eyes get burned. Especially at 2 AM…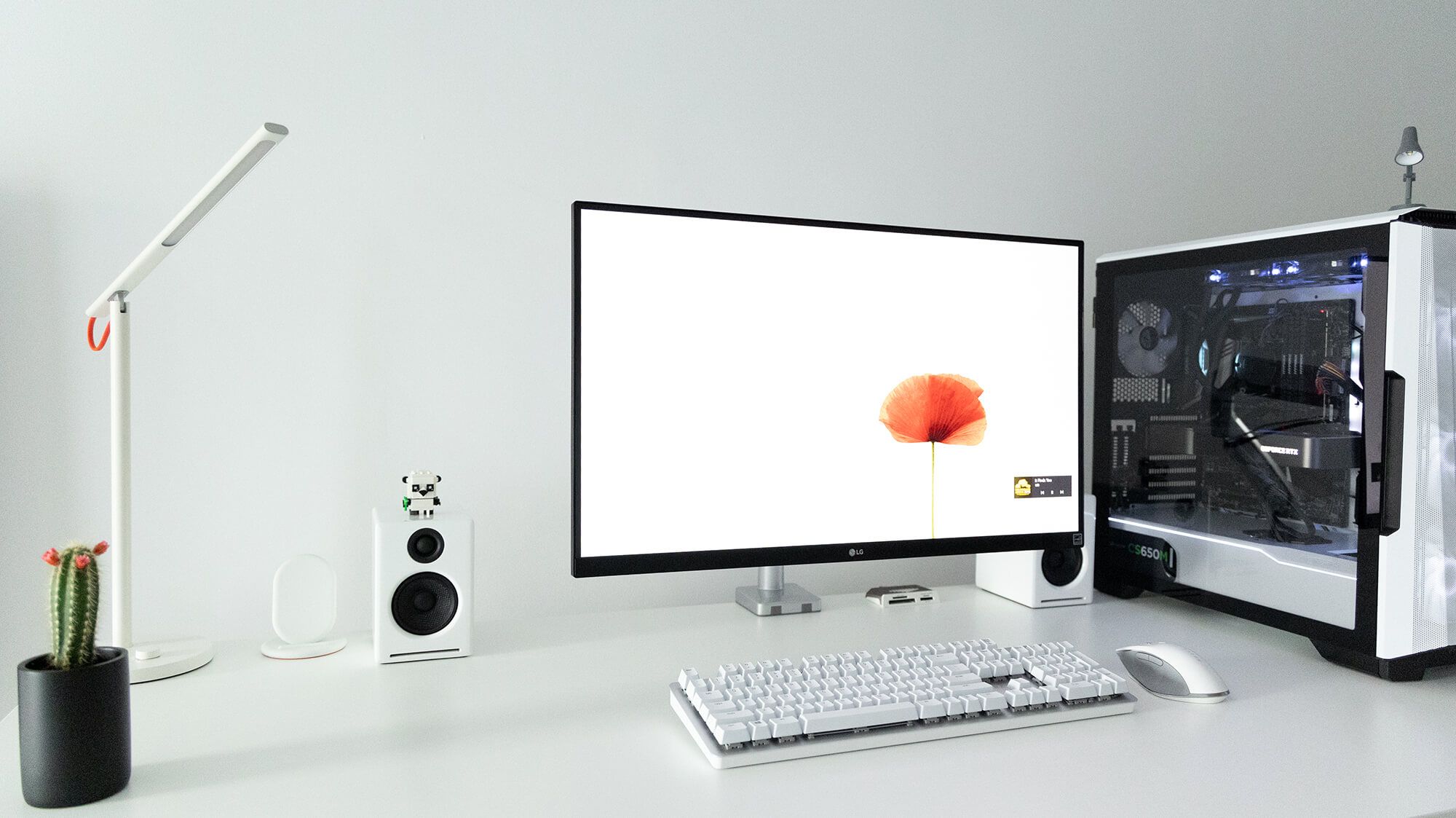 What's your favourite item on your desk?
It is hard to decide what my favourite item is but I want to tell you about Gioni.
Gioni is the Romanian name for Johnny, and this is my cactus.
I was keen on having a living plant on my desk, so I chose him. I spent another week trying to find a nice planter for him. You won't guess but his pot is actually a toothbrush holder.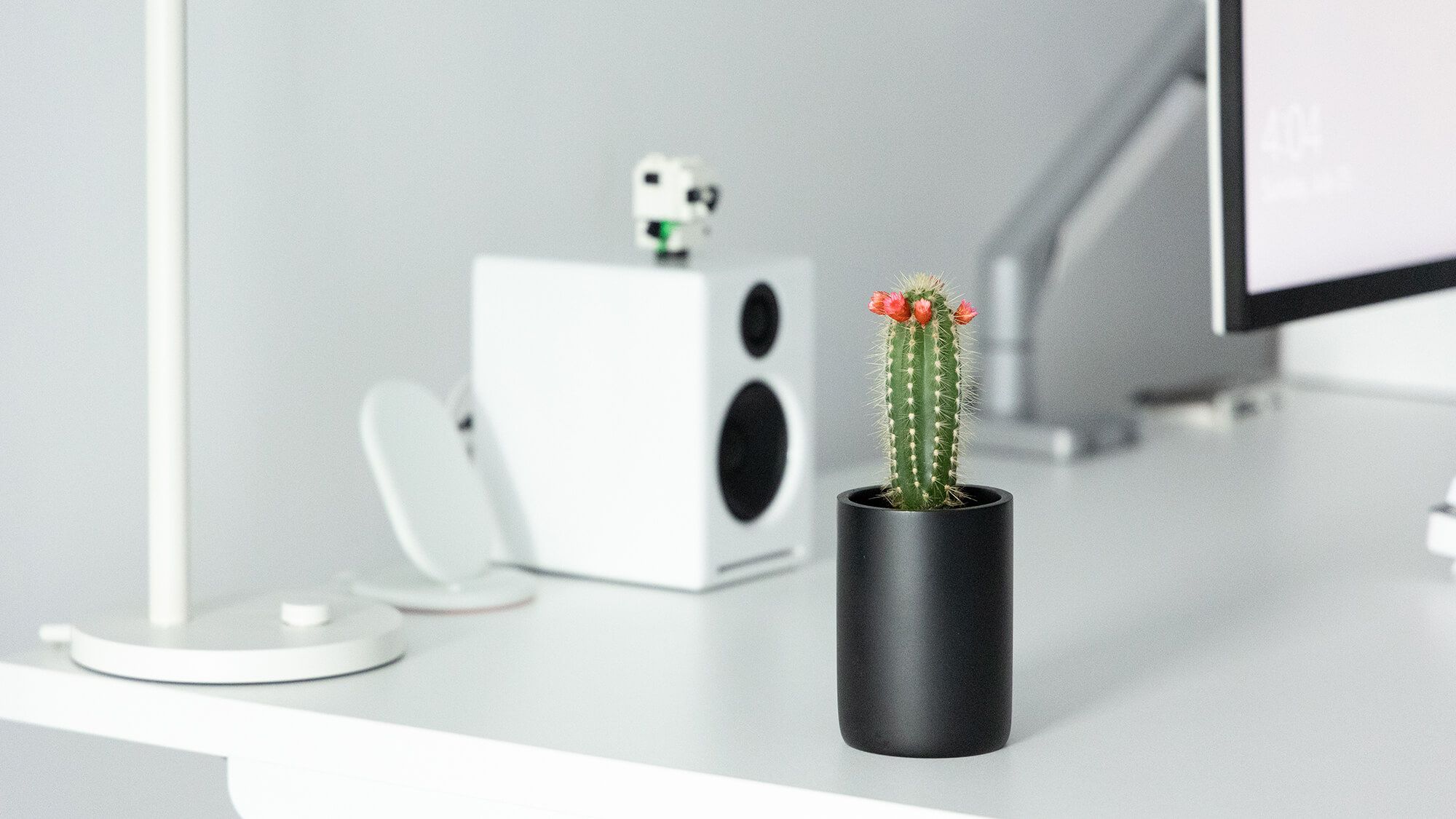 I visited all the stores in my city that I thought could have beautiful cosy planters, and I ended up buying a toothbrush holder…
My friends are joking about Gioni. My girlfriend calls him Roger because she thinks it's a better name and she ignores the fact that I already gave him a name.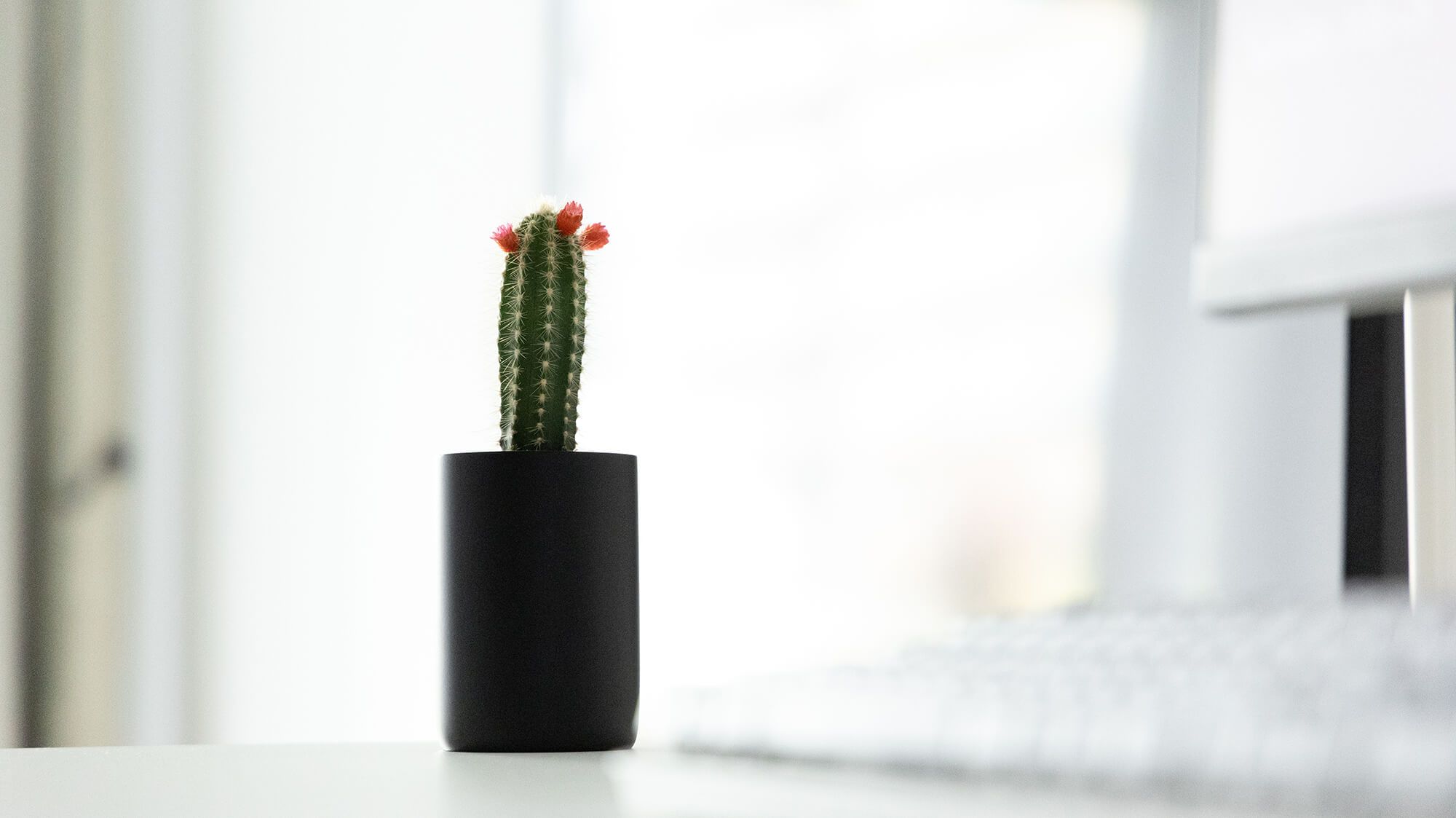 Another friend of mine says that it looks like a penis and makes dirty jokes about him. As long as it gets attention, I'm ok with that :)
What does your typical day look like?
The first thing that I do in the morning is open my eyes.
I usually wake up at 9 am and go to sleep at 2 am.
Yes, I'm a bat.
But not the bat that was carrying COVID-19, another kind of bat.
I don't open any specific apps in the morning, I just check notifications and then go straight to work.
As I'm working as a programmer, I consider coding as being a creative activity. You have to think about how you design your architecture and how you communicate with other components. The goal is to find a solution that works for the need you have to accommodate.
If you take two different developers, they will most likely find a different solution, so that's why I consider coding creative.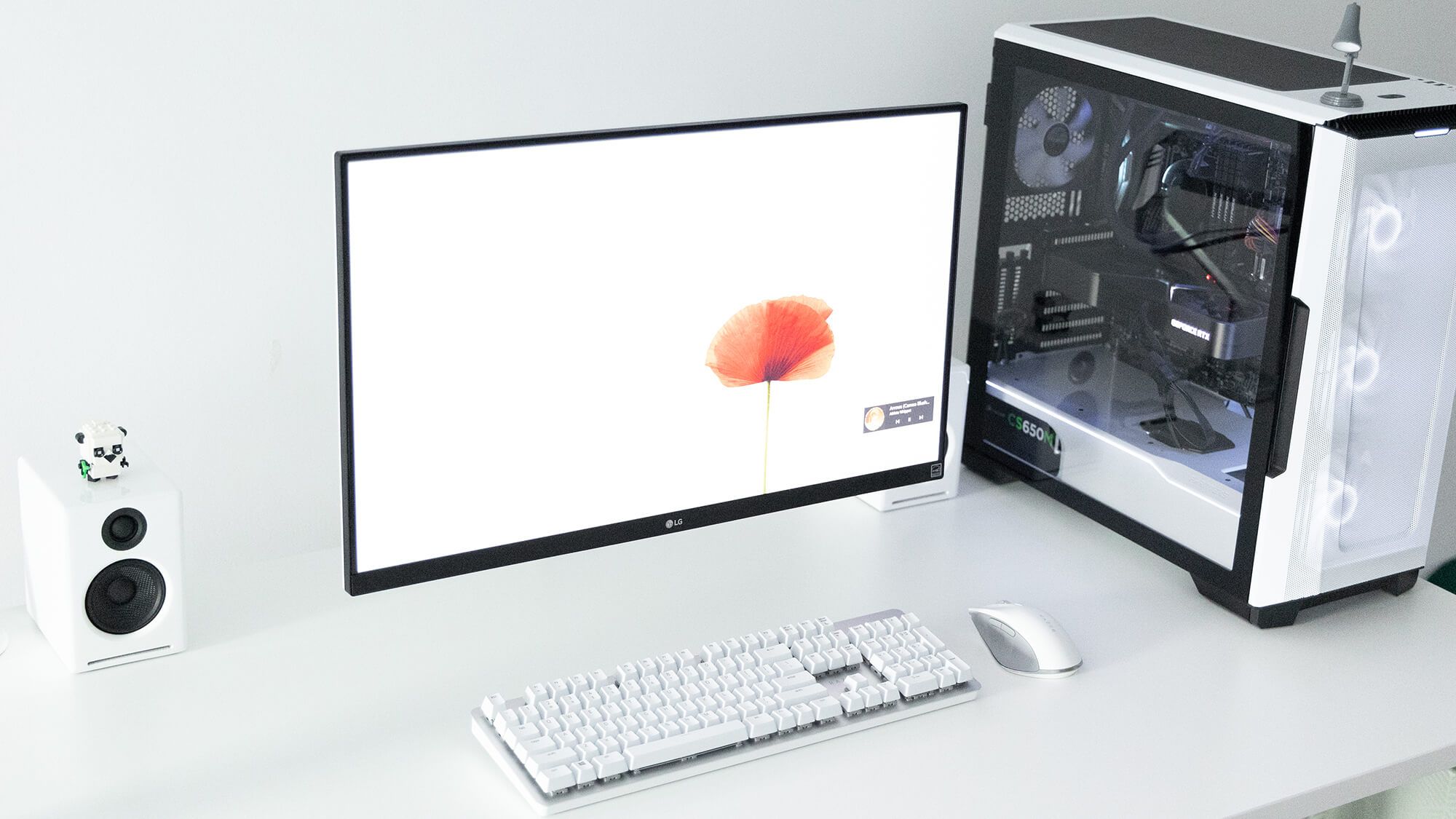 I spend a lot of hours at the desk (more than ten, that's for sure) and the fact that it's a standing desk helps me, so I don't have to sit on the chair the entire day.
When I'm not working, I'm probably browsing TikTok, playing games, taking photos, or reading something.
Right now, I don't have any good game to play. I'm also very disappointed about Cyberpunk 2077, which in the end became a meme.
I like to read about art, philosophy and other topics that will offer me a better view of the world, like the books of Noam Chomsky or Nietzche. What I'm reading now is a book by Yuval Noah Harari, called Sapiens: A Brief History of Humankind.
Having worked from home for one year, I am considering returning to the office once this COVID situation ends.
Your tips for working from home?
It is very important to have a well-defined limit of where working ends and where personal life starts. Don't mix these two.
I have a fixed schedule for work — I start at 10 am and finish at 6 pm. Simple as that.
I don't work late, I don't do extra hours or things like that.
We sleep eight hours, we work eight hours, so all we are left with are another eight hours that we have to spend as well as we can and don't ruin them working for others.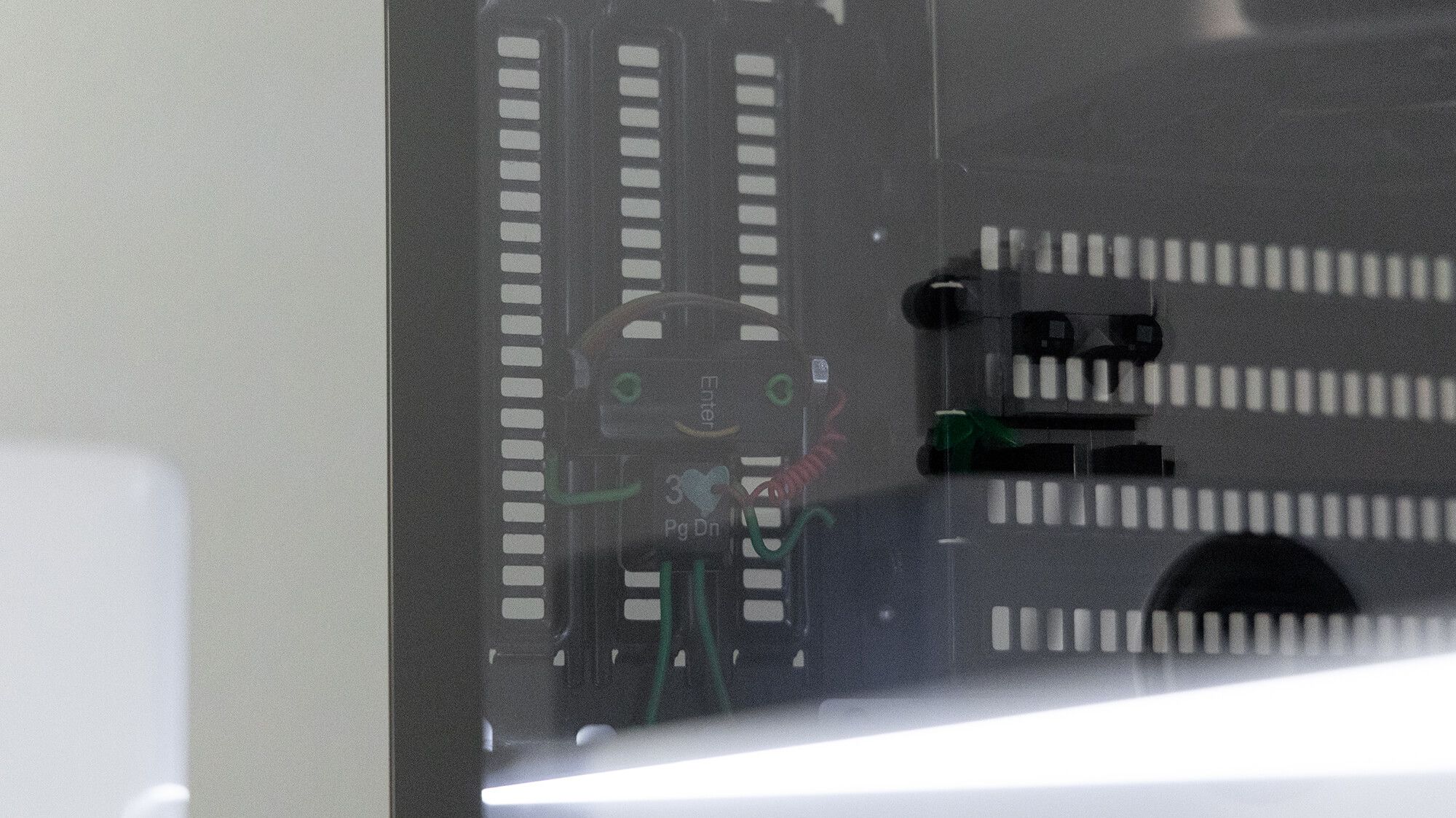 Of course, we can improve ourselves by learning or deepening things, but all I say is don't forget to enjoy life and spend some time with yourself.
We're a reader-supported publication. This article might contain affiliate links. It means we may receive a commission if you click a link and buy a product that our maker has recommended. The interview was done independently.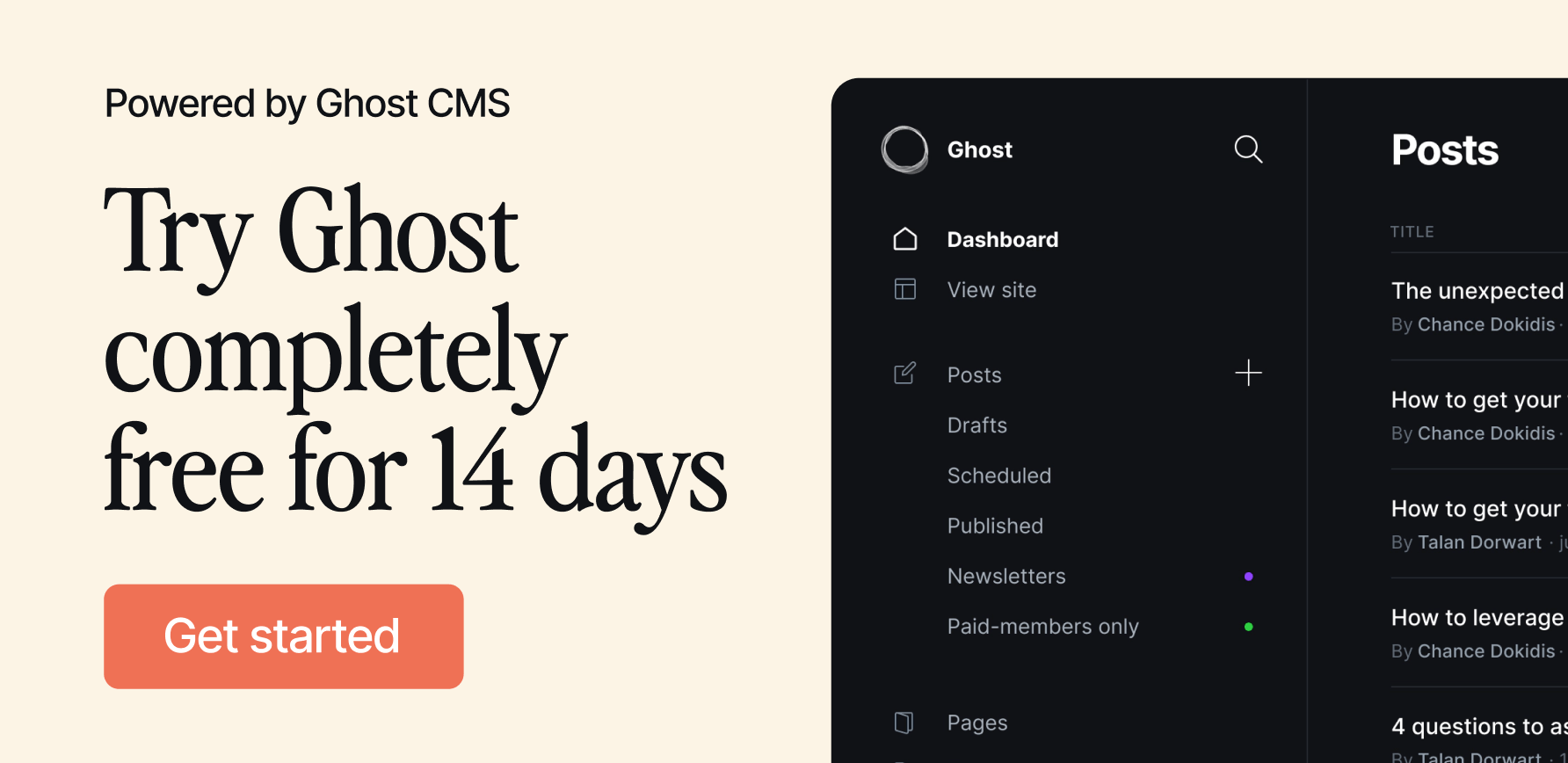 ---