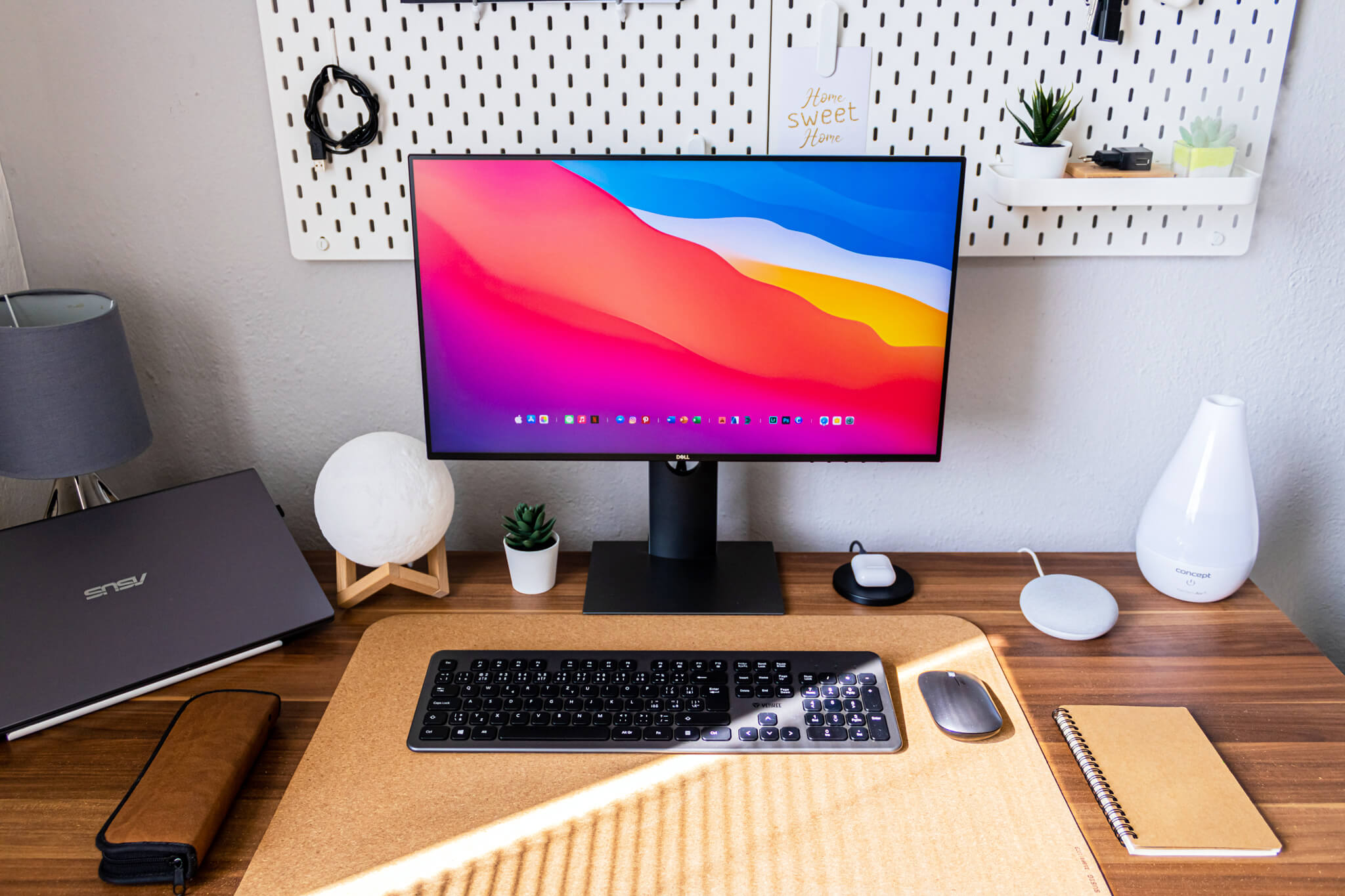 Pegboard Study Setup in Bratislava, Slovakia
"My pegboard is like a puzzle mounted on the wall — that's why I like it so much"
Join 1700+ Curious Readers.
Every Sunday evening, get an *in-depth* workspace tour from a random corner of the world.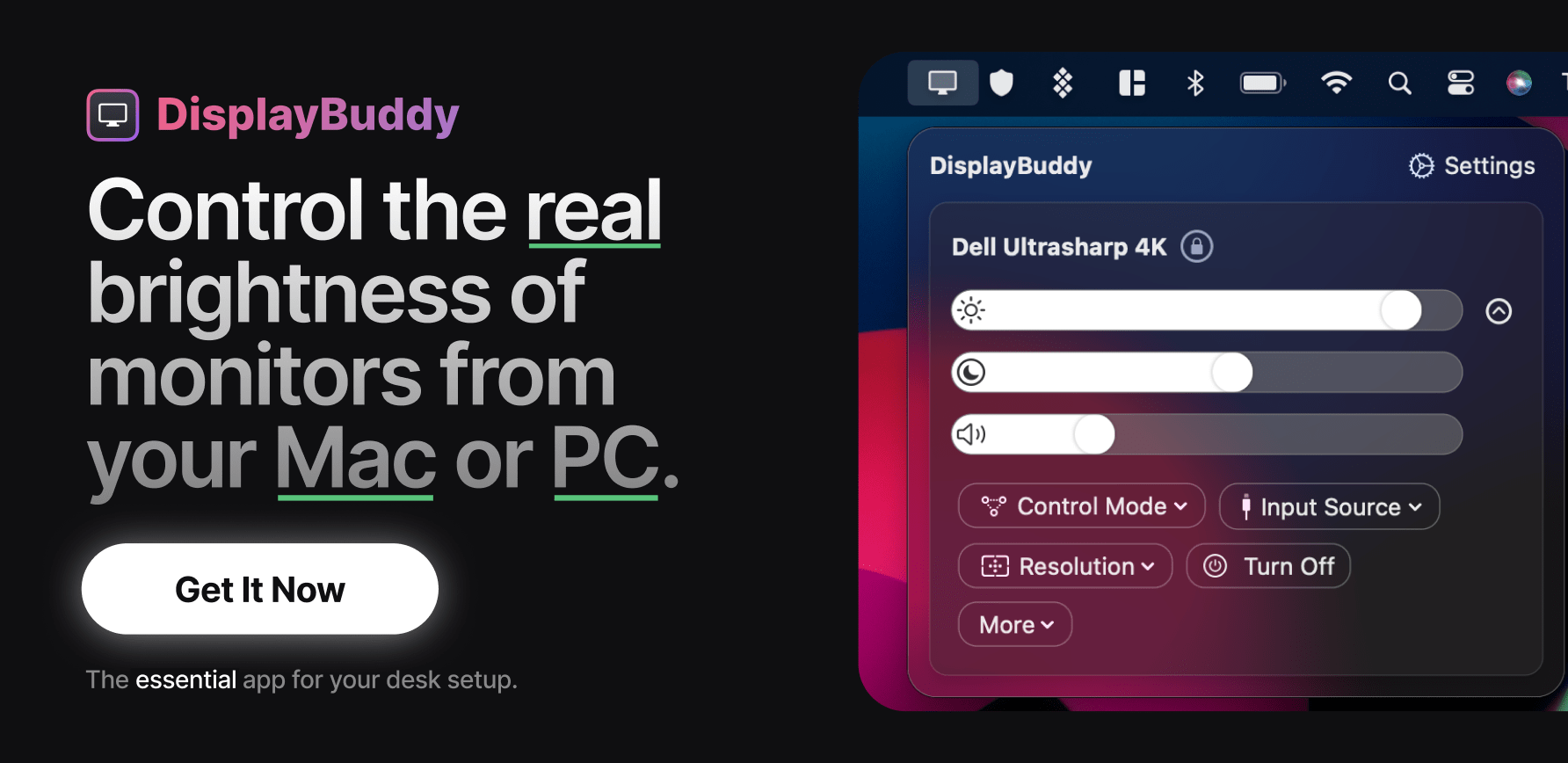 Name: Matúš Gocman
Location: Bratislava, Slovakia
Occupation: Civil Engineering and Architecture student
Room size: 12 m² (129 ft²)
Cost of the setup: $1,7K
Social media: Instagram
Hey, Matúš! Tell us a bit about yourself
I'm a second-year college student. I study Architecture and Civil Engineering at the Slovak University of Technology in Bratislava.
I love architecture and design. After I finish my studies, I'm planning to devote my time to these interests. In addition to studying, I work as an AutoCAD draftsman and freelance architect. I enjoy taking photos, as well!
My passion for interior design stems from my love of creating spaces.
That's why I'm so enthusiastic about creating a home office desk setup.
Since the beginning of the pandemic, I have been working on my own setup. I had never spent so much time in front of a computer before. It was a huge change for me and it took me many, many hours to adjust to studying from home.
At first, it was annoying and difficult. Now, it has been a year and a half that I am studying at home. I got used to it. Everyone gets used to it inevitably because it's been such a long time, I suppose.
It has become a passion of mine to share my desk setup process. I love sharing my photos and thoughts with the world — it fills me with joy when people appreciate my content. It also helps me improve my photography and editing skills.
If you would like to follow my journey as a desk setup creator, make sure to follow me on Instagram.
Can you describe your study setup?
Since I am a student and freelancer, I spend quite a bit of time at my desk. I needed a place that would inspire and motivate me at the same time.
First of all, it felt necessary to add an external monitor to my setup as until then, I had been using my ASUS laptop which I also carried to school.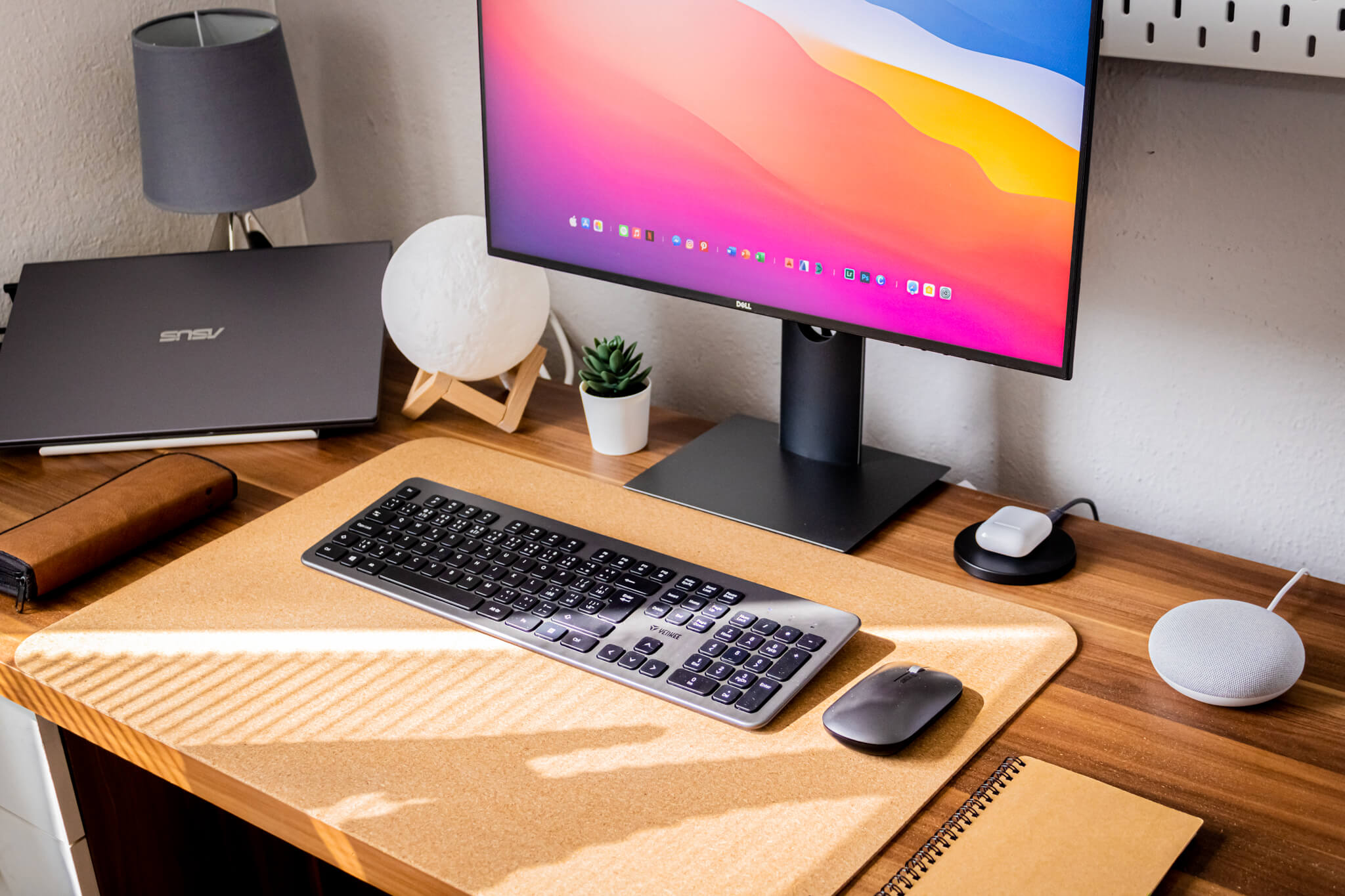 Investing in a new monitor was my best decision. This is the key thing I will never regret buying. It has greatly increased my efficiency and I now have a setup that is in top shape.
As for me, a workstation without a proper screen cannot even be called a workstation.
Office chairs are an essential part of any setup. I wanted one that would be both comfortable and aesthetically pleasing. So I conducted some research and compared different types of office chairs.
IKEA's Järvfjället armchair captivated me with its interesting look and met my requirements for comfort and adjustability.
My old chair was cheap and uncomfortable and it could not be adjusted in any way. It was a great improvement to get a new one.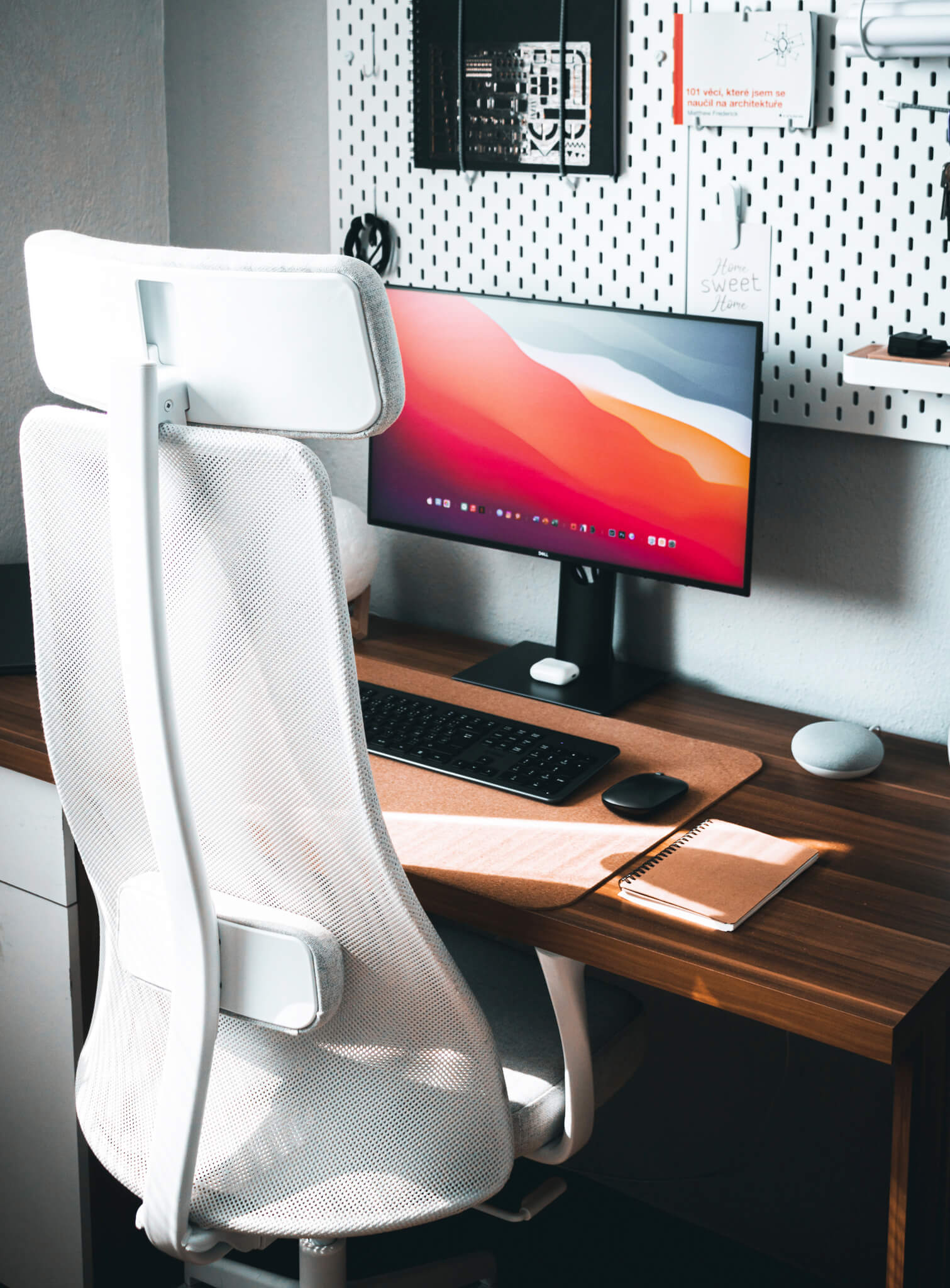 My desk pad is also from IKEA. It's made of cork and it's nice. Nevertheless, I am currently looking for a new one that would be a better fit for my desk setup. I prefer materials that feel soft to touch, such as wool or leather.
An air purifier Concept ZV1000 has been amazing so far. It pleasantly humidifies the air with the soothing sound of water. No way could I work all day without turning it on. As we speak, it's on and makes me feel much more energetic.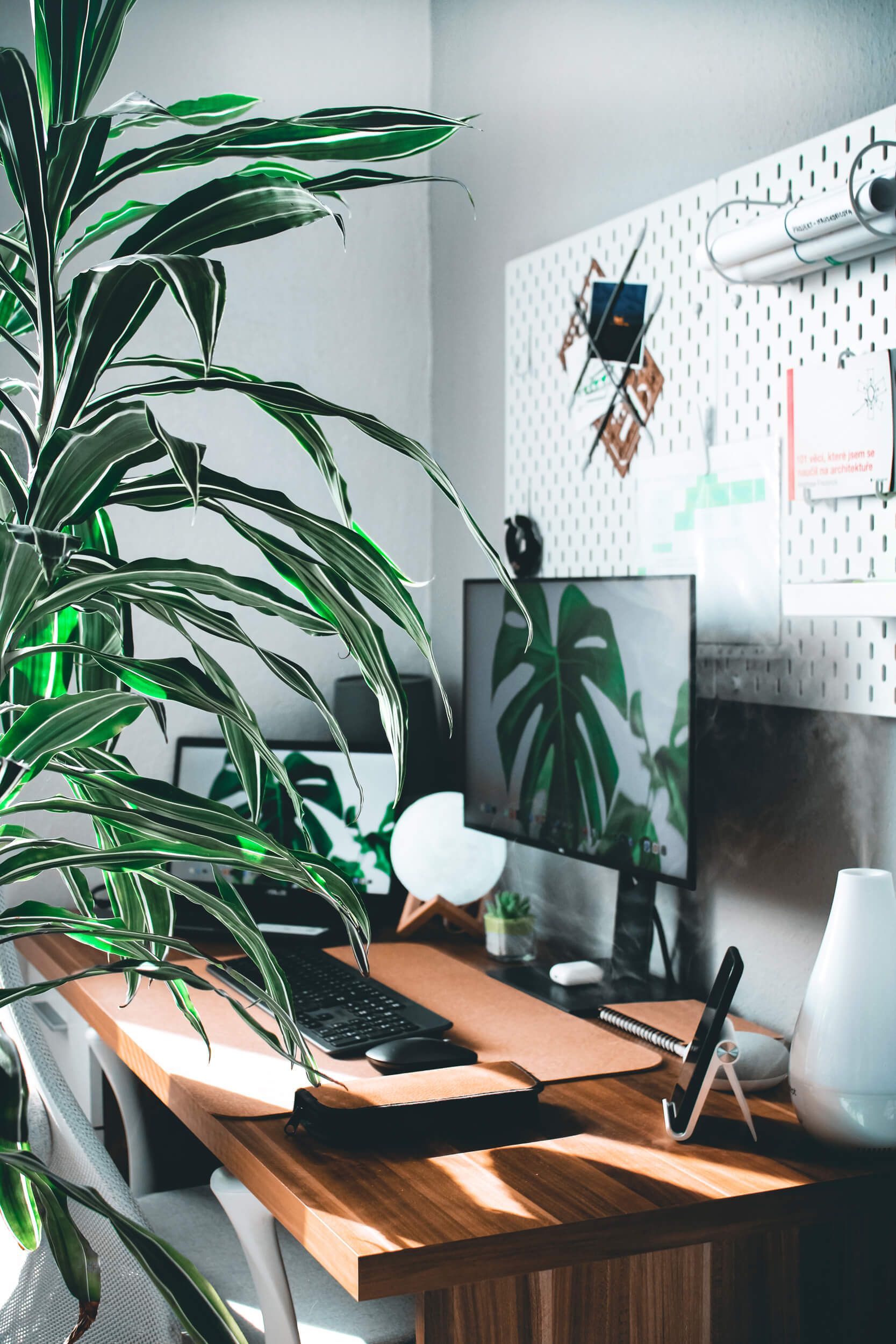 I'm pleased with the amount of natural light in my room. Photographers, both professional and amateur, appreciate natural light. Nothing can ever replace it. I love the play of shadows and sunlight on my desk.
A workstation takes a long time to create. Different arrangements and options must be tested in order to attain the highest efficiency possible. The process is never-ending and there is always room for improvement.
I still need to buy quite a few things. In my setup, for example, the biggest shortcoming is the lack of inspirational wall art. It's definitely something worth considering for the future.
What's your favourite item on your desk?
My favourite item is hung on the wall, it's not on my desk.
It is the SKÅDIS pegboard from IKEA. I've had it since the very beginning of creating my home office.
I've seen a lot of desk setups featuring pegboard mounted on the wall and liked it a lot, so I had to have one too!
I mainly use it as a place where I keep things that I need at hand: the projects I'm working on, cables, keys, chargers, and so on.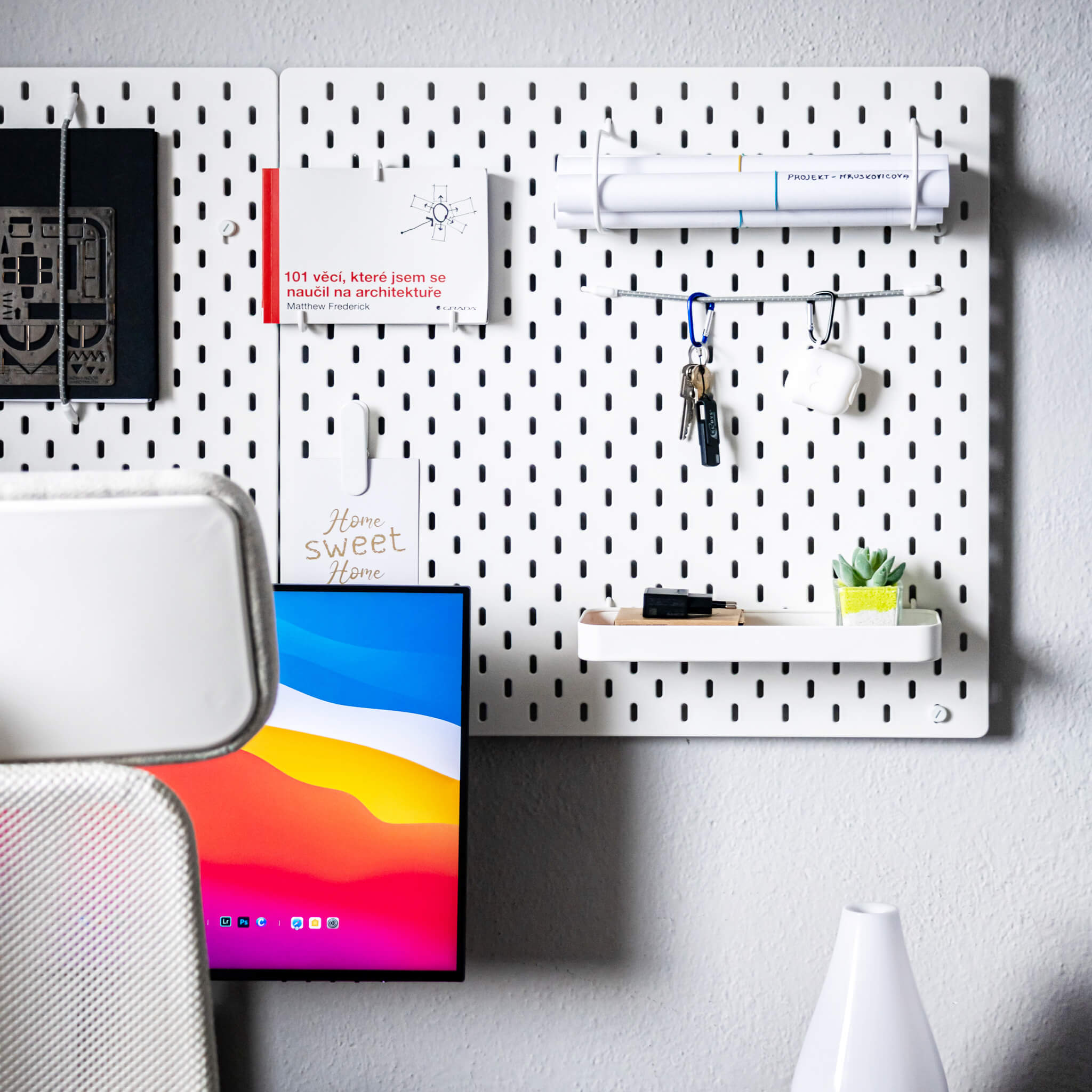 Occasionally, I switch the hooks around to liven up my workspace a bit and give it a new look. It's highly customisable. It's like a puzzle mounted on the wall — that's why I like it so much.
My girlfriend who I love deeply gave it to me as a gift. It's one of the things that got me thinking about improving my desk setup.
This wall used to look so empty and dull before the pegboard was installed. It also freed up a lot of space on my desk and made the space feel more cosy and clean.
What does your typical day look like?
School, school and school... but don't you worry, I won't be too negative about it.
I usually get up around 7 am. My online class starts at 8 am. I'm quite used to virtual schooling so it's not a problem for me. At first, I found it strange, but now I enjoy studying at home.
It may seem odd, but the first thing I do when I get up is to arrange things on my desk.
A tidy workspace helps me stay focused and productive throughout the day.
The next step is to make a great cup of coffee. My favourite coffee has a lot of foam and a little milk in it. People often drink coffee all day and slowly. Since I like coffee so much, I always consume it within ten minutes!
My last online class ends at around 5 pm. I would have some rest and then keep on studying and working on school assignments and tasks. After that, I can handle another two or three coffees (told you, I love it).
An architecture student's life is filled with many tasks and duties. That's why I need to have an overview of everything I have to accomplish. I write down each item on my to-do list and then prioritise them according to their importance.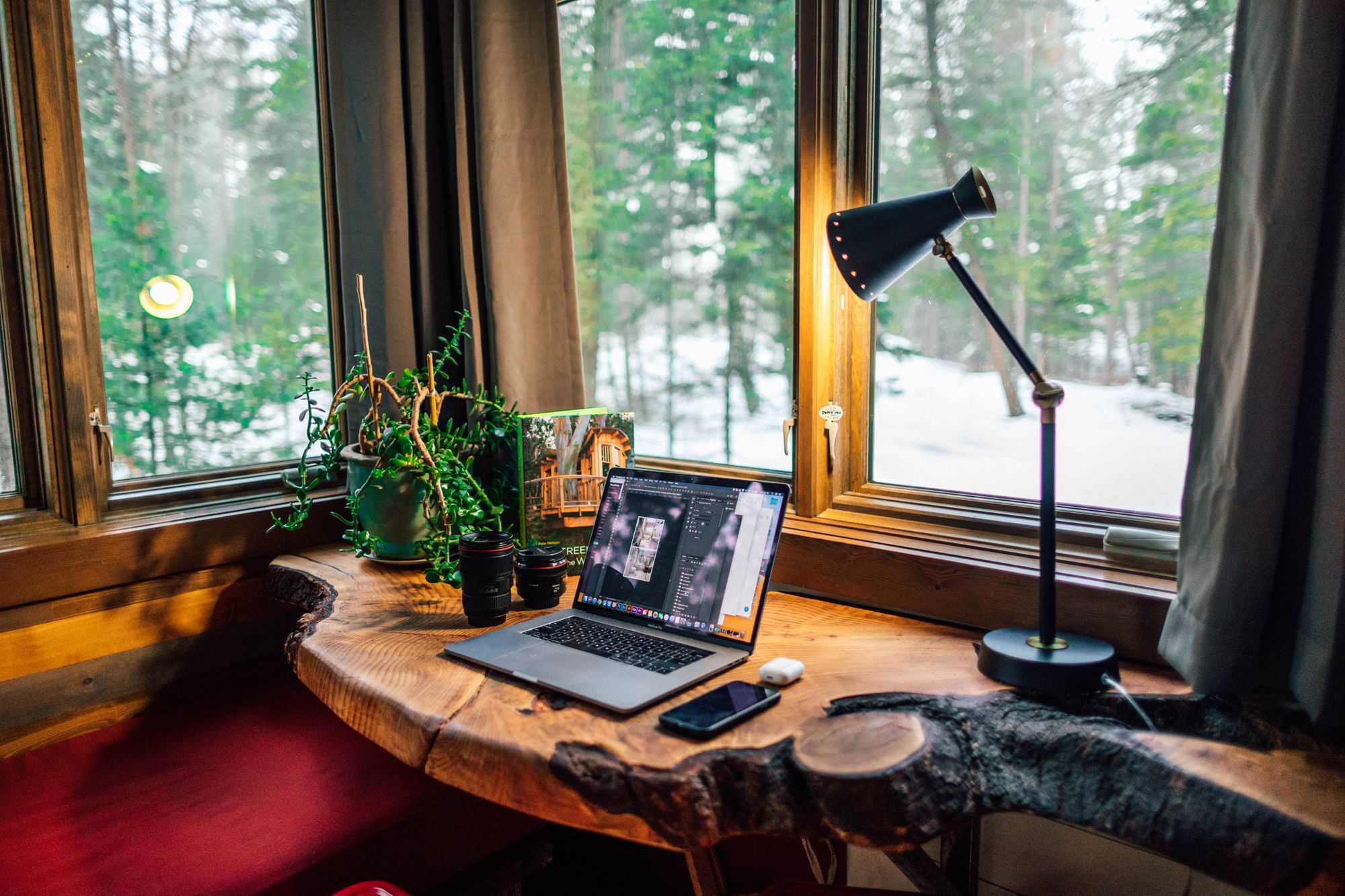 My day ends around 3 am. Then I finally have time for sleep, which is very scarce in the life of an architecture student.
Your tips for studying from home?
Having the same desk for work and entertainment, such as playing games, has never worked for me.
I could not have focused on my assignments this way. Therefore, I do not have a game console on my desk. It would simply distract me from my work.
For this reason, I keep my console in the living room. In my limited free time, I play football (like the latest FIFA) or do anything else to unwind from the daily grind.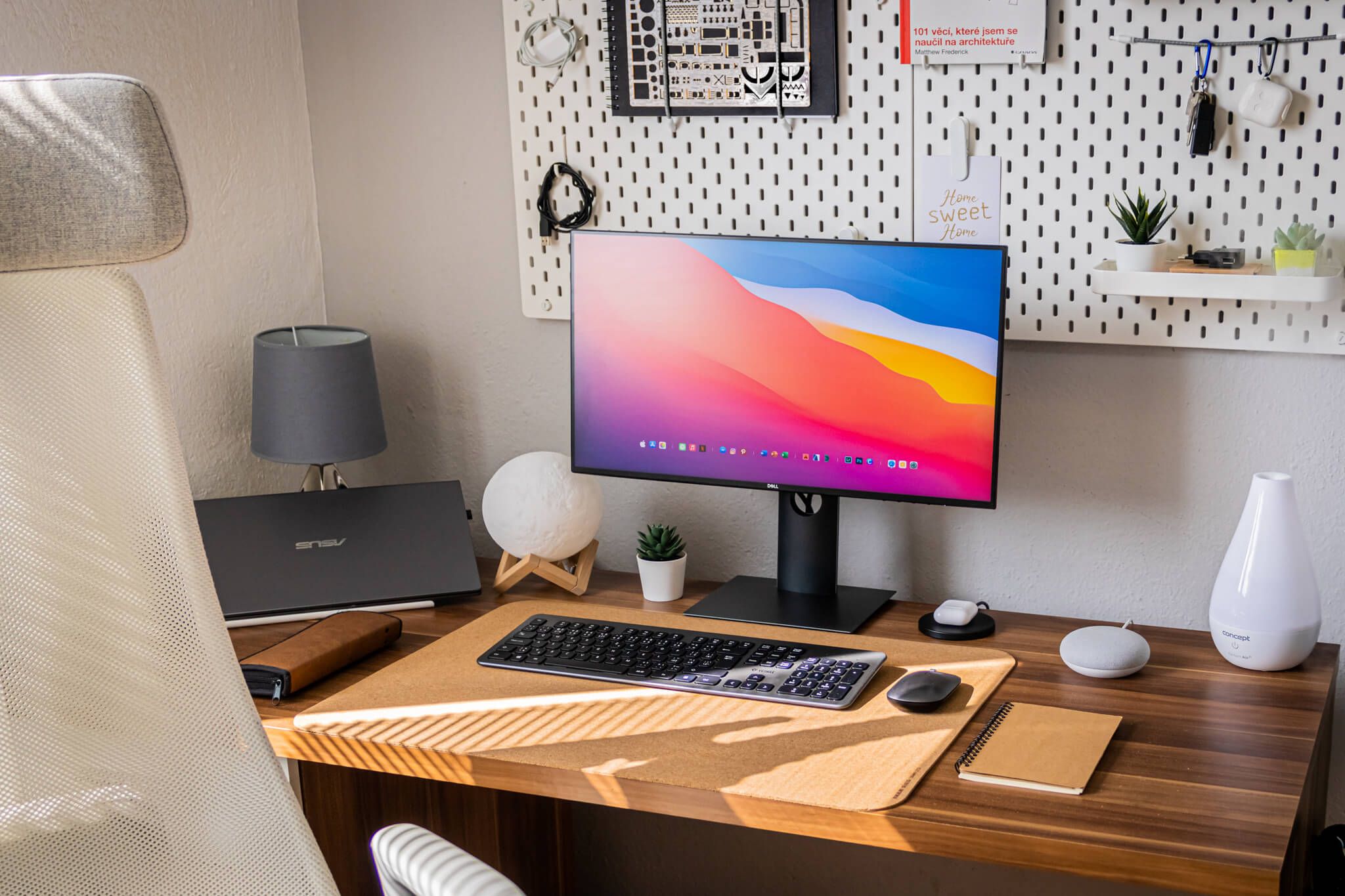 Aside from that, I have a habit of tidying up my workspace in the morning. It motivates me throughout the day and enables me to be more productive in general.
Starting the day off with a motivational ritual can be helpful for beginners or anyone unfamiliar with working from home. But different things work for everyone. You need to figure out what's right for you.
We're a reader-supported publication. This article might contain affiliate links. It means we may receive a commission if you click a link and buy a product that our maker has recommended. The interview was done independently.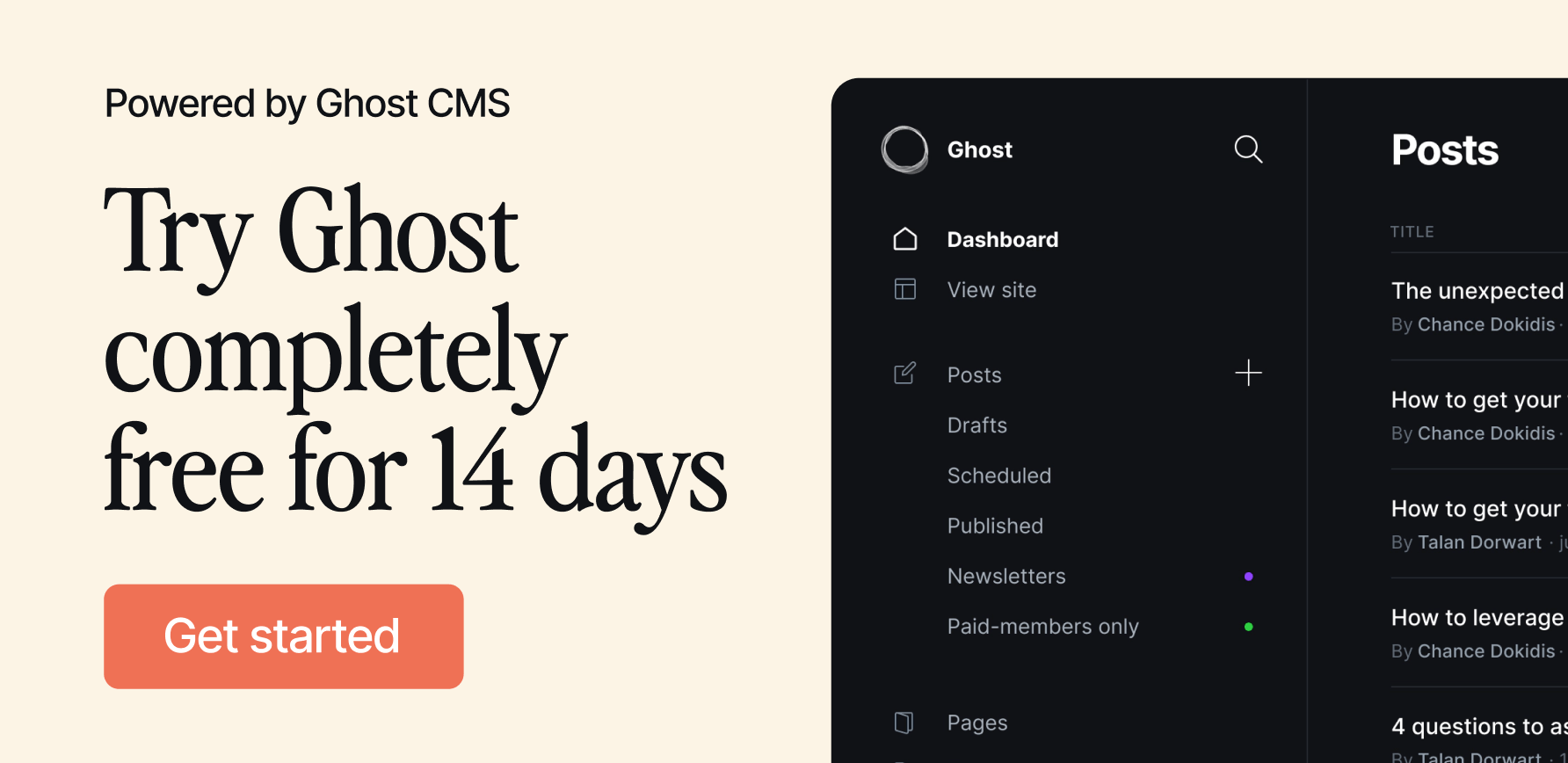 ---