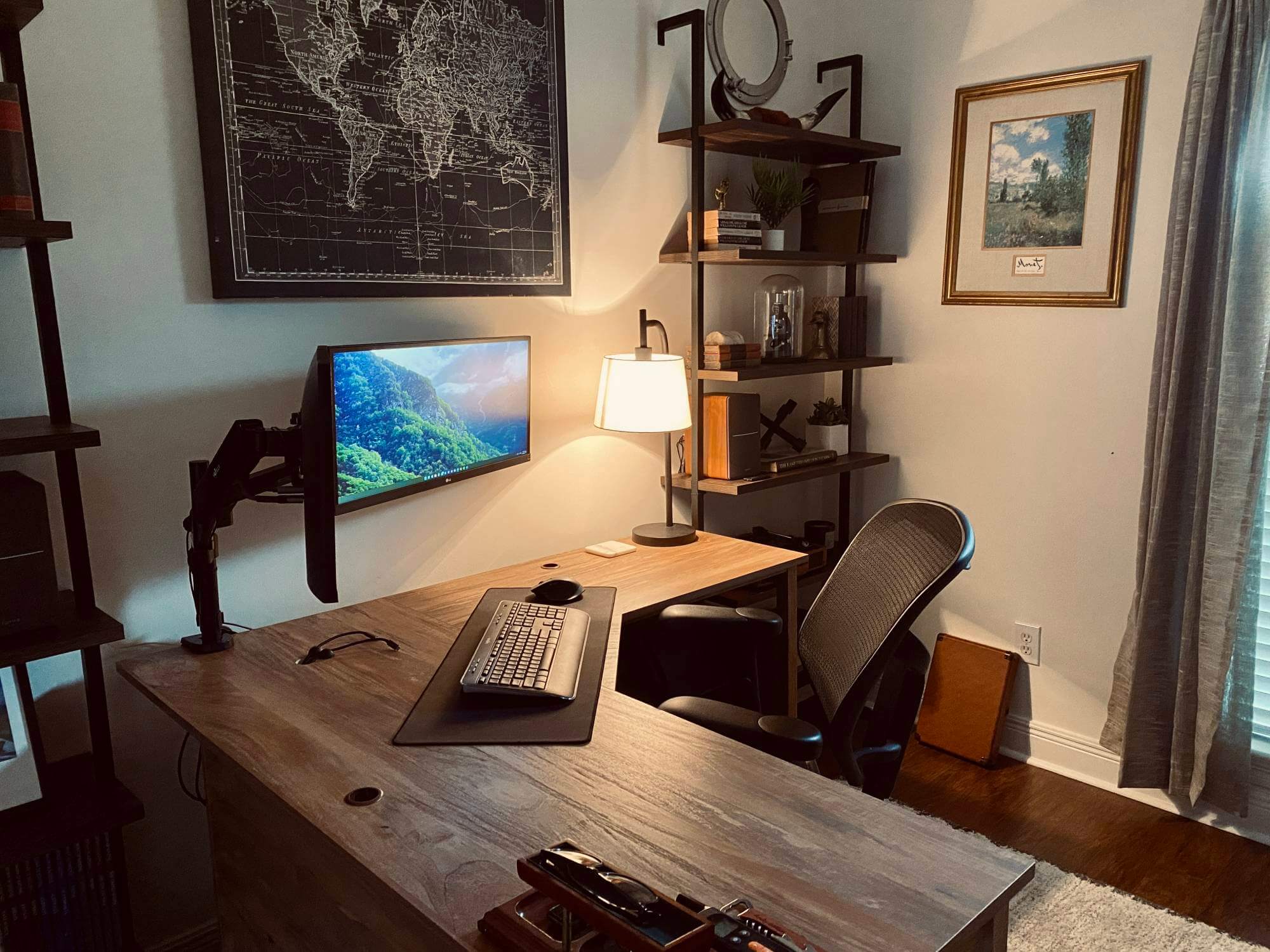 L-shaped Desk Setup in Mississippi, US
"My ambitious goal was to create a budget-friendly yet sophisticated space that incorporated my individual style with mid-century class, showcased in an exhibition-like manner"
Join 1700+ Curious Readers.
Every Sunday evening, get an *in-depth* workspace tour from a random corner of the world.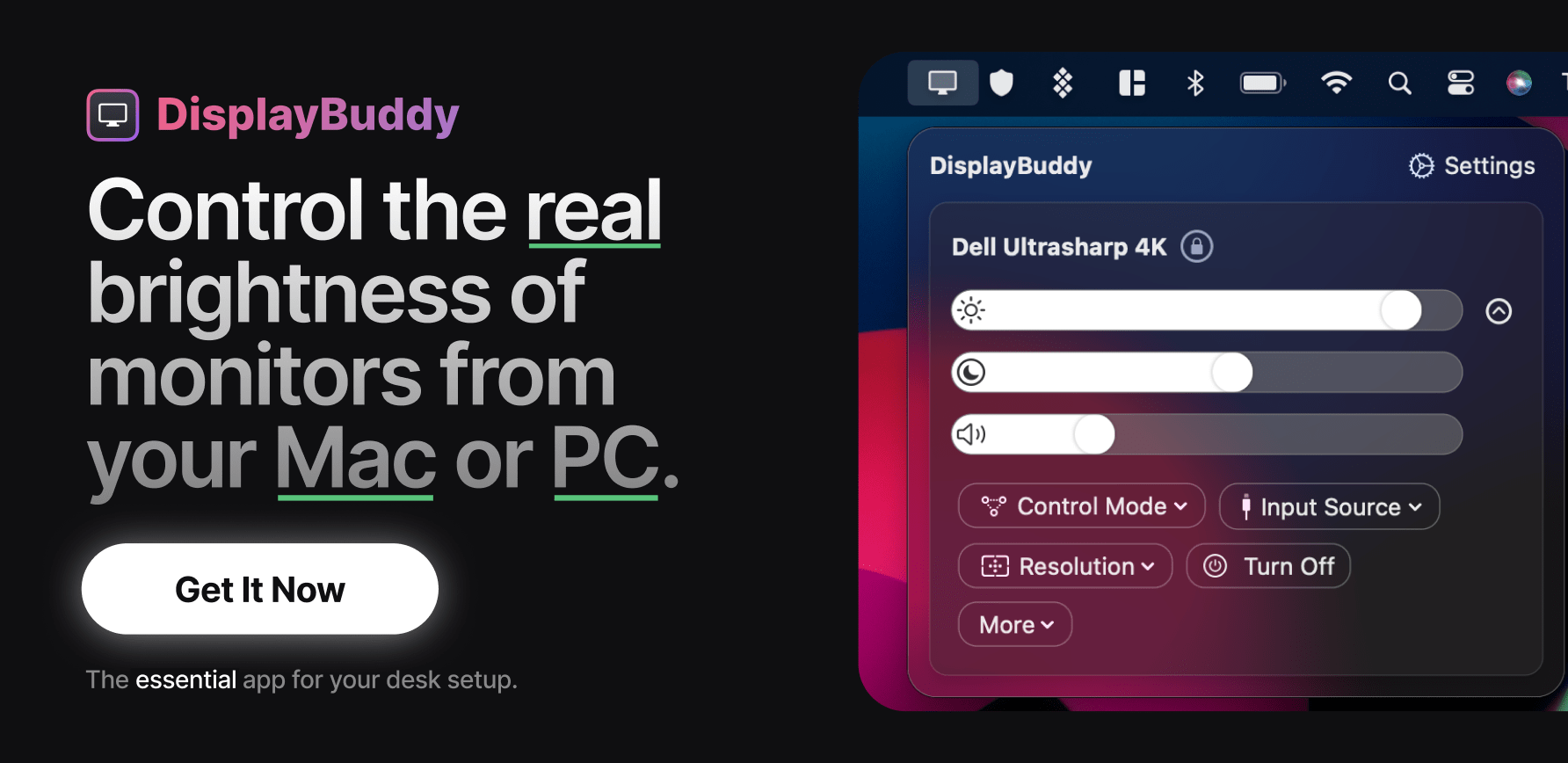 Name: Ty Faulkner
Location: Jackson, Mississippi, USA
Occupation: Civil Engineer
Room size: 12 m² (129 ft²)
Cost of the setup: ~$1K for the desk and décor; ~$1,7K for the computer and accessories; ~$2,7K total
Social media: Instagram
Hello! Tell us a bit about yourself
Hello, everyone! I'm Ty, and I'm an engineer.
I'm very honoured to be able to share a bit of my personal life and workspace on a platform like this.
My profession is probably best explained with a quote:
"Engineering is the profession in which a knowledge of the mathematical and natural sciences, gained by study, experience, and practice, is applied with judgment to develop ways to utilise, economically, the materials and forces of nature for the benefit of humankind."
As a civil engineer working for an environmental consulting firm, the materials that I specifically utilise are usually natural and archaic — think water, dirt, rocks.
At our firm, we do everything from CAD design for dams and water systems to environmental assistance with catastrophes like the BP oil spill.
I do most of my work on a computer. My company allows us to work at home from time to time. This policy was emphasised further in 2020 when the pandemic hit.
This was when I decided to make my first office desk setup at the last house I was renting.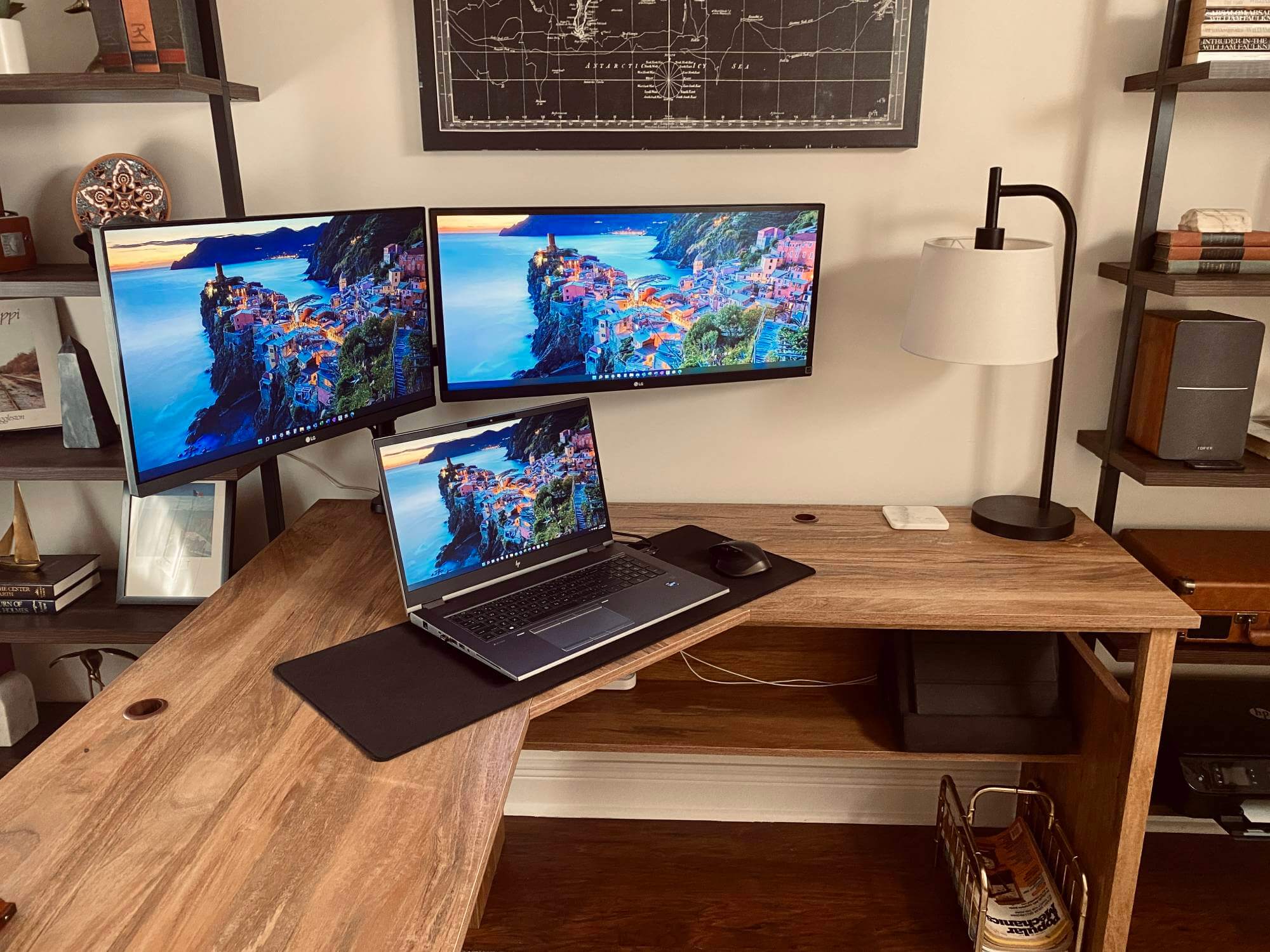 It was an adequate setup and allowed me to do my job remotely. But it wasn't until my girlfriend and I bought our current house that I decided to really invest some time (and money) into my at-home workspace.
The world of engineering isn't typically seen as a very imaginative profession. Most of my fellow colleagues are of the methodical, analytical-thinking variety.
Our projects are routinely dominated by function rather than form.
It's simply the distinctive engineering way. However, I see no reason why form and function can't cohabitate.
The synthesis of these two design philosophies is what ultimately led to the creation of my home office setup.
Take us through your setup
My setup was conceived out of my strong appeal for vintage and mid-century modern design.
Sometimes, I feel like I was born in the wrong era. Although I'm relatively young and never had the chance to experience the novelty of '50s and '60s design, I feel an innate attraction to it.
The now-outdated yet brilliantly complicated technology matched with the simplistic and asymmetrical geometries of this period gives me a nostalgic sense of inspiration — a serene aura to prime my mind for working from home.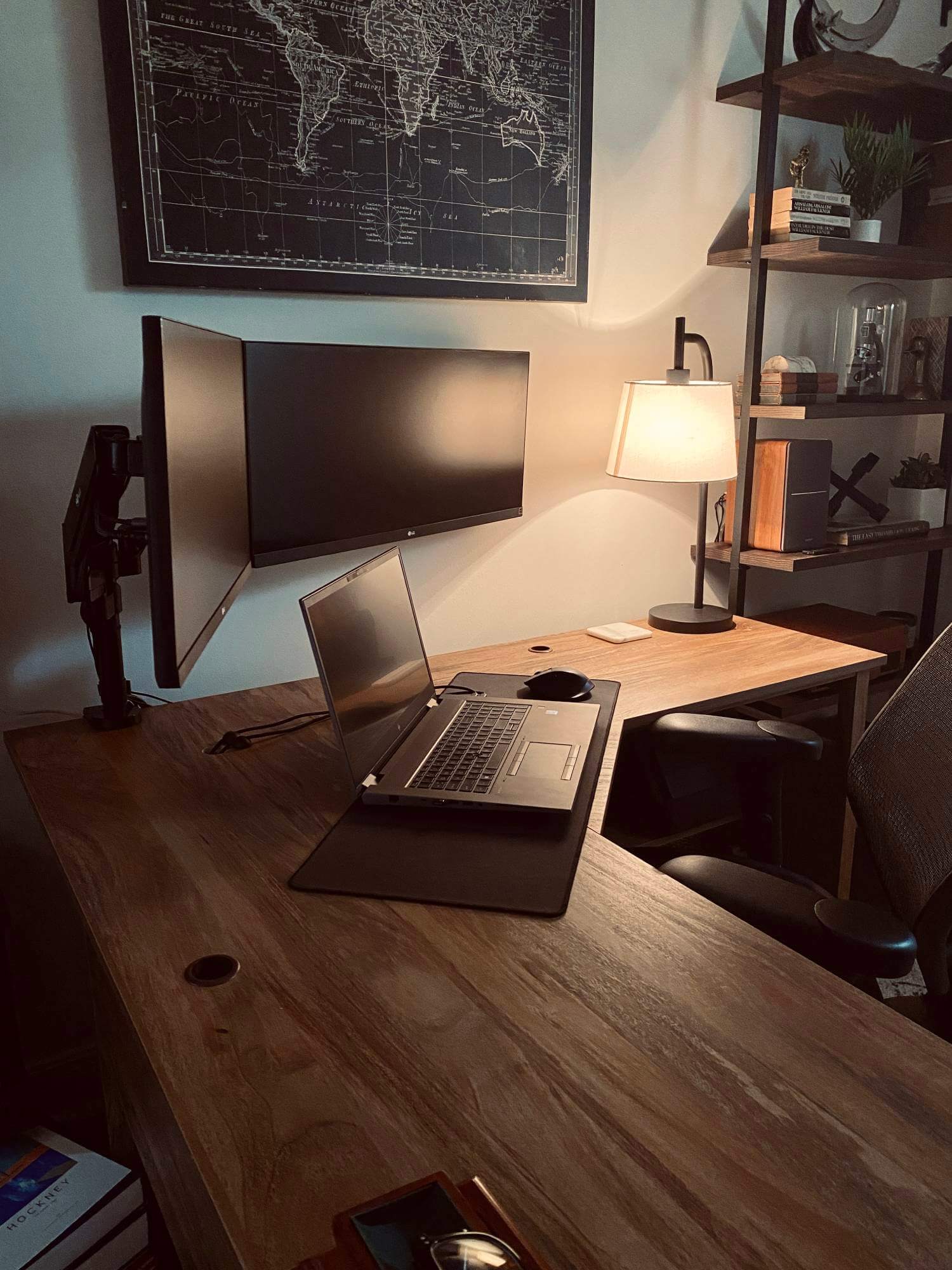 Taking a look at my workspace, the first things you will probably notice are the L-shaped desk and the chair. Not the office chair, but the Eames chair in the corner — probably one of my favourite parts of the room, even though it's not technically part of my workspace.
My girlfriend's grandfather won the chair in an architecture convention raffle. When he offered it to us after he said he didn't have a need for it, we were both quite thrilled to take it off his hands.
The chair now sits in my office, serving as a functional piece of the mid-century period and doubling as a comfortable spot to relax away from work.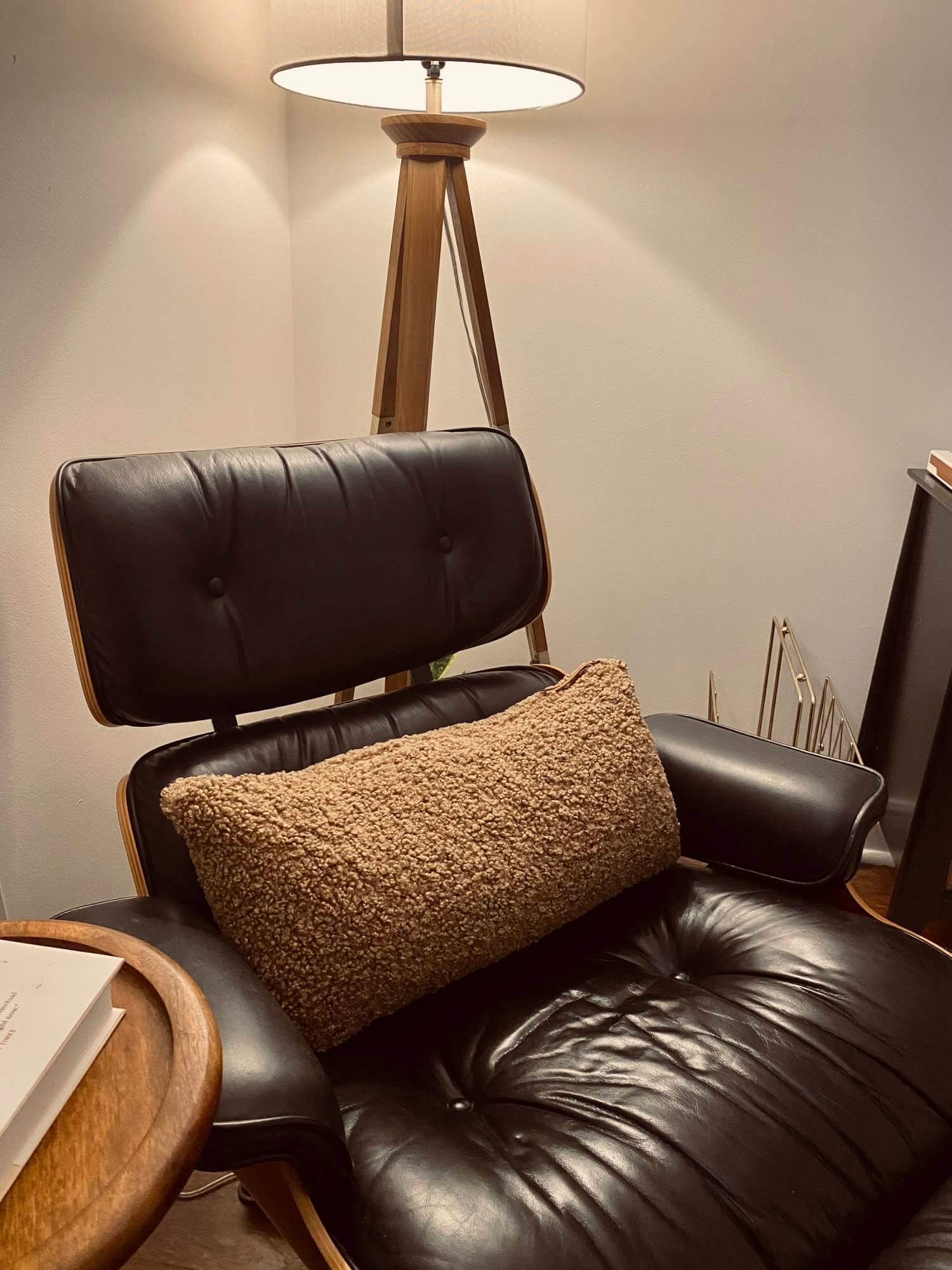 Another thing you may notice in my workspace is the lack of RGB lights.
Once a fan of the flashy lights and multitude of colours, I can't say they don't have an appeal to them. But since my passion for gaming has dwindled in recent years while my workload has steadily increased, I felt it was time to make a different space.
My ambitious goal was to create a budget-friendly yet sophisticated space that incorporated my individual style with mid-century class, showcased in an exhibition-like manner.
I wanted the space to feel like a gallery of sorts.
The bookshelves that are on either side of my desk are full of different "artefacts".
The vintage movie projector, camera, microscope and record player make it quite obvious the era I drew my inspiration from.
Brass figures and abstract stone objects also make an appearance on the shelves. Scattered throughout the rest of the bookshelves are vintage books. While I haven't read most of them yet, I intend to one day.
My actual workspace consists of my L-shaped desk, two monitors and my desktop PC that I keep under the desk.
I bought the desk off Wayfair, and it was nothing short of a pain in the ass to put together (more on that later).
The two monitors were from Amazon — one that I purchased and one that my girlfriend gifted me for Christmas. The PC I bought in college is a one-piece unit.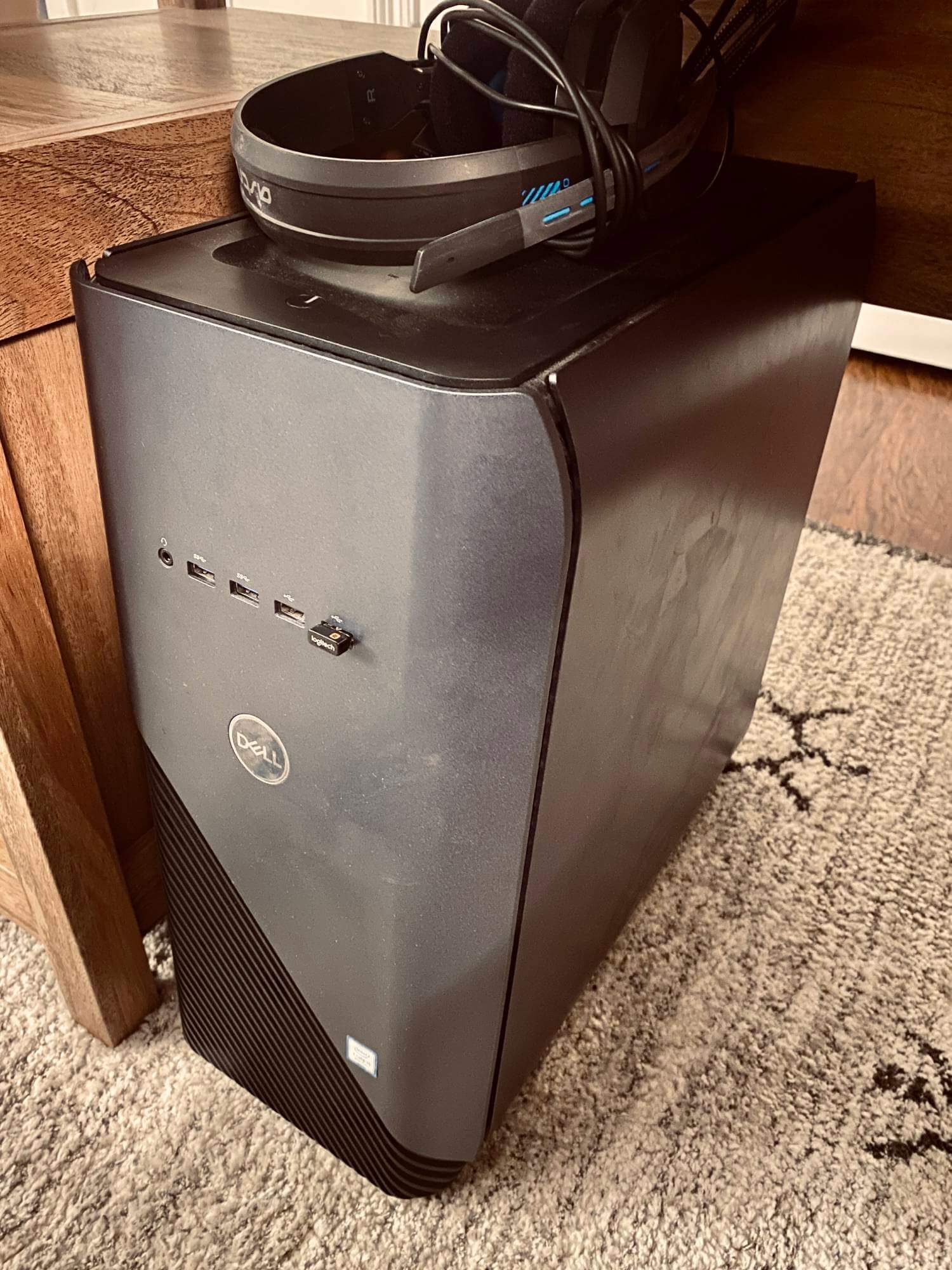 Right now, I mostly use my workspace for work and miscellaneous hobbies.
My beast of a work laptop (which my job, fortunately, paid for) is usually plugged up to the monitors and does a terrific job at whatever task I throw at it.
So, for the time being, I'm not too worried about upgrading my computer. Although, in the future, I would love to build a custom PC with a better graphics card, CPU, etc.
All in all, the workspace took three months to pull together. It was one of the first projects that I took on when we moved into our new house on the first of October 2021.
I contemplated countless types of desk setups and eventually settled on the L-shaped desk design with the bookshelves on either side.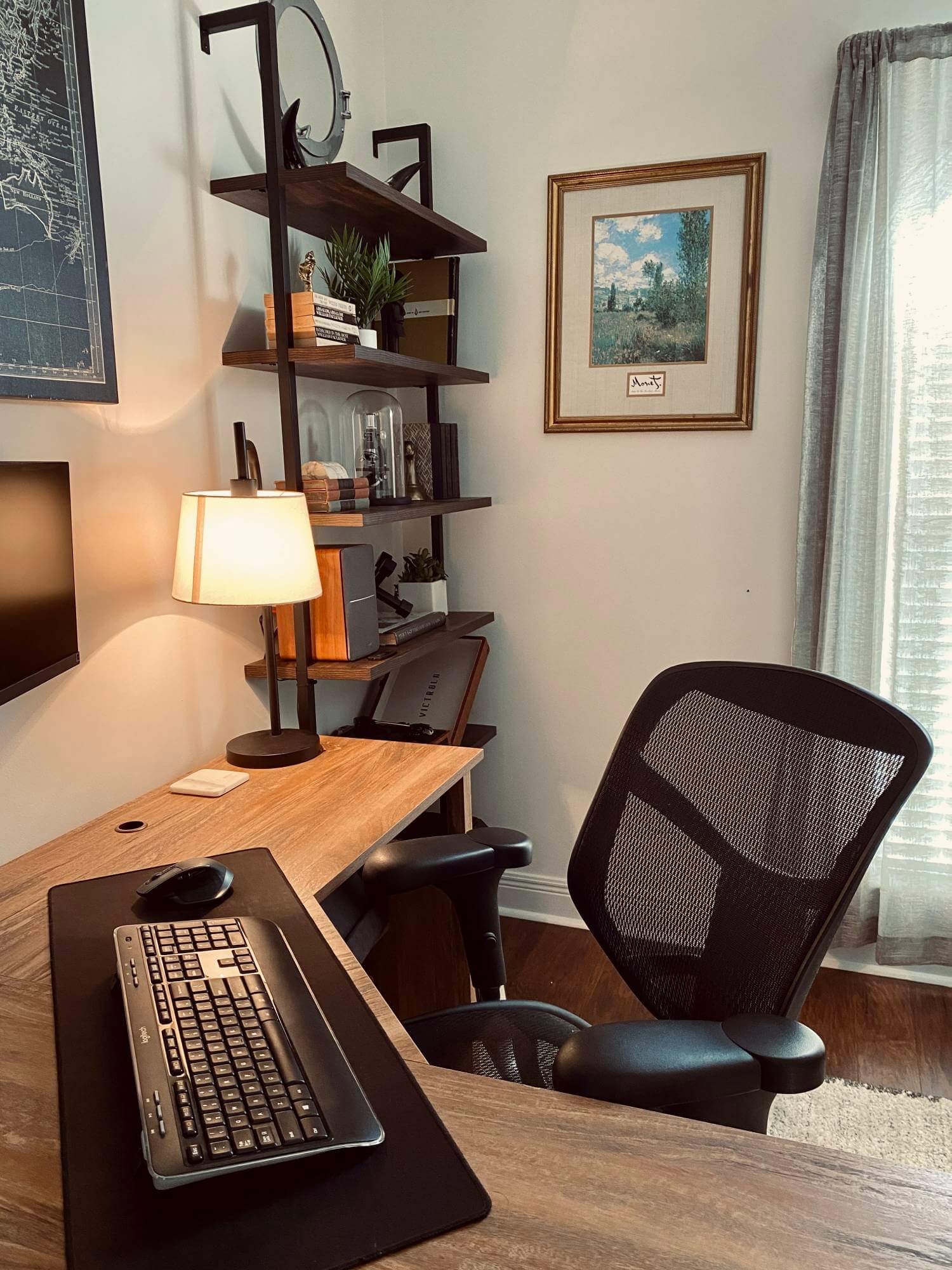 I often find myself sifting through large construction documents and 11×17 inch figures, and I'm always happy to have the extra desk space available.
Just because you aim for a budget-friendly workspace doesn't guarantee it is going to be. Even though most of my purchases for the office were relatively thrifty and second hand, I definitely went over my budget.
The overall cost of my setup was approximately $2,7K.
This includes the monitors, monitor mount, desktop PC, keyboard/mouse, desk, shelves, and décor (not including my laptop paid by my work).
The workspace did not come together without its challenges. First of all, this space was made in an area that was originally meant to be a small guest bedroom.
Because I wanted to fit the Eames chair and a desk big enough to suit my work needs, I knew that making this workspace would be somewhat difficult.
After brainstorming and modelling different room setups in AutoCAD, I eventually settled on the L-shaped desk design due to a large amount of desktop space in a compact footprint.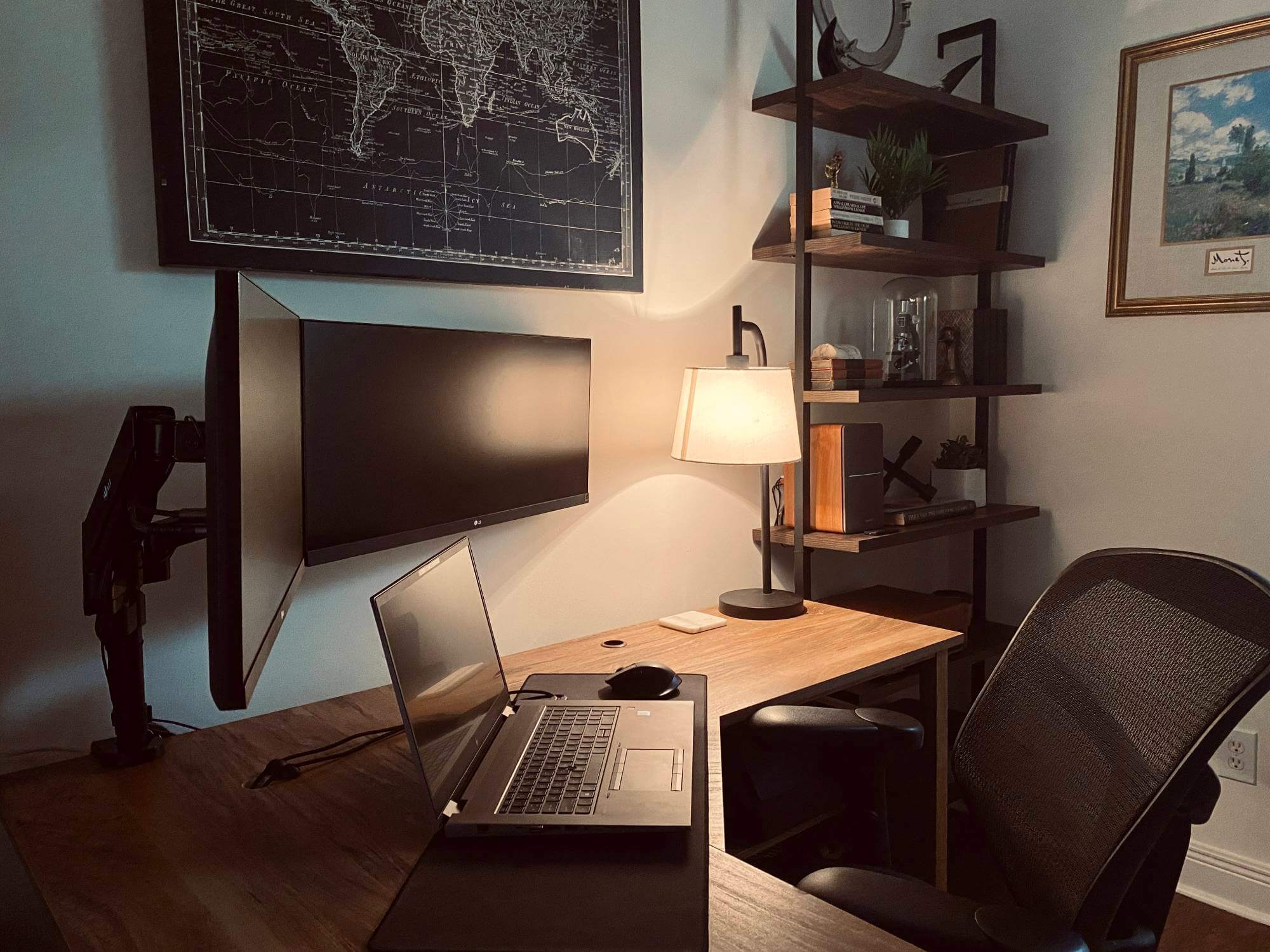 Also, if working from the corner, the desk design allows me to place documents, items, etc., on both sides within easy reach.
However, from the very beginning, there were several challenges that arose from the desk itself.
First off, it arrived in what seemed like a million pieces.
This was probably done in order to keep shipping costs low, but it meant a headache for the person buying it.
After about four hours of tedious instruction-following, I finally had a desk.
The desk was solid, and the veneered particleboard looked great all put together.
Once I pulled up my chair in the corner of the desk, I noticed the geometry of the desk wasn't going to allow me enough space to house my monitors and keyboard and mouse.
It would work on either side of the "L" but not from the corner as I wanted.
The idea came into my mind to cut a right-angled triangle to attach in the corner to make the corner more usable.
Instead of buying a new piece of wood and trying to match a stain to the desk colour, I thought to reach out to the desk supplier.
To my surprise, they told me they would send me a free replacement piece that was perfect for that spot.
I cut it to size and attached it in the corner with some metal brackets, washers, and screws.
It now looks seamless and as if the desk was always meant to function that way.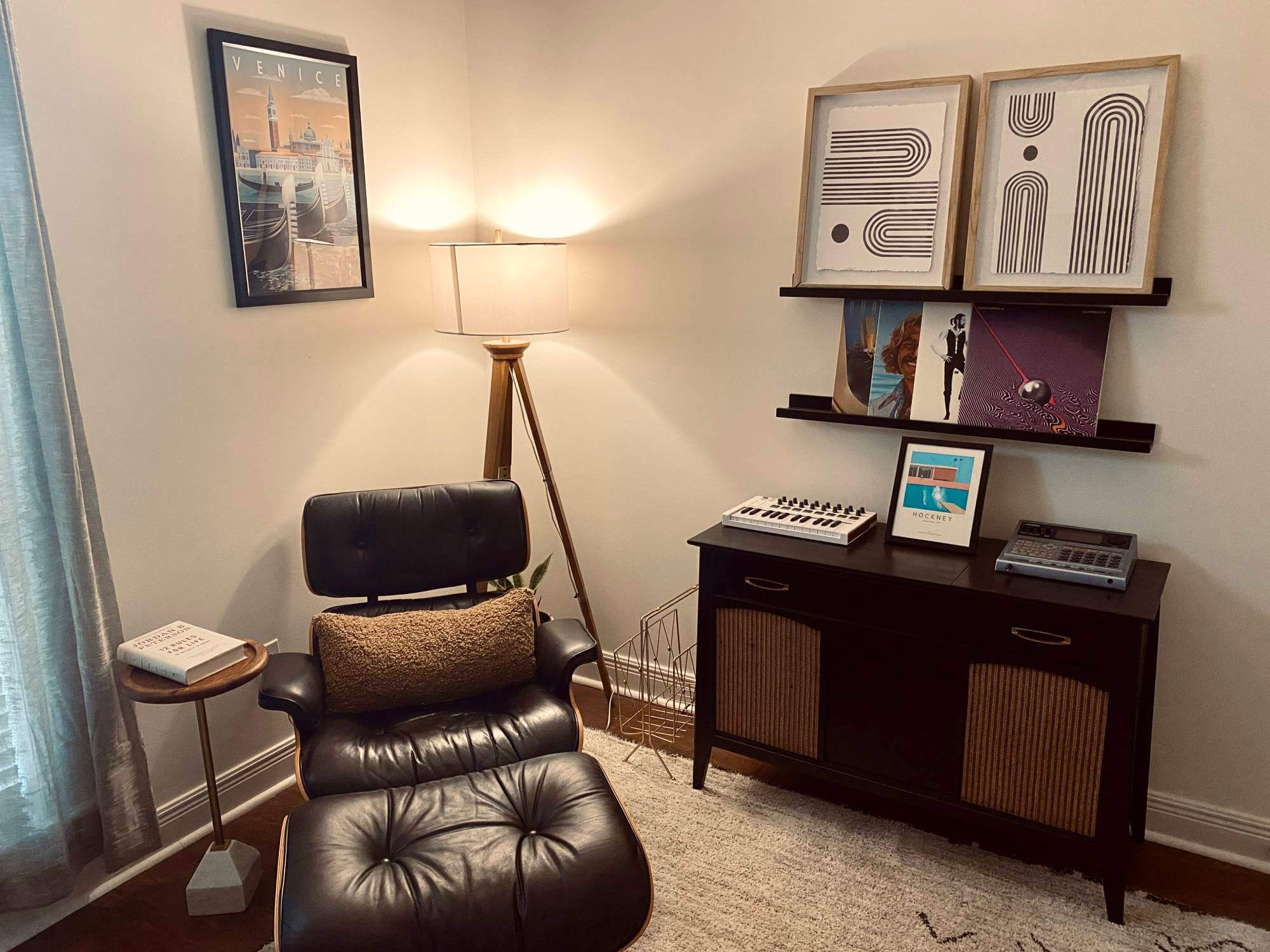 Wire management is always a challenge for a workspace setup. Trying to route multiple monitors to multiple computers means a copious number of wires.
Add in computer speakers, record player outputs, lamp power, and surge protectors, and you've got a jungle of cords and cables to deal with.
Most of my wires are hidden behind the back of the desk by the wall. My desktop PC stays under my desk. I had to figure out a way to route the appropriate wires to it in a discreet way.
Using the pre-cut slots in the back panels of the desk and clever concealment around the lip of the desk, I was able to have all of my devices running with no trace of any cords.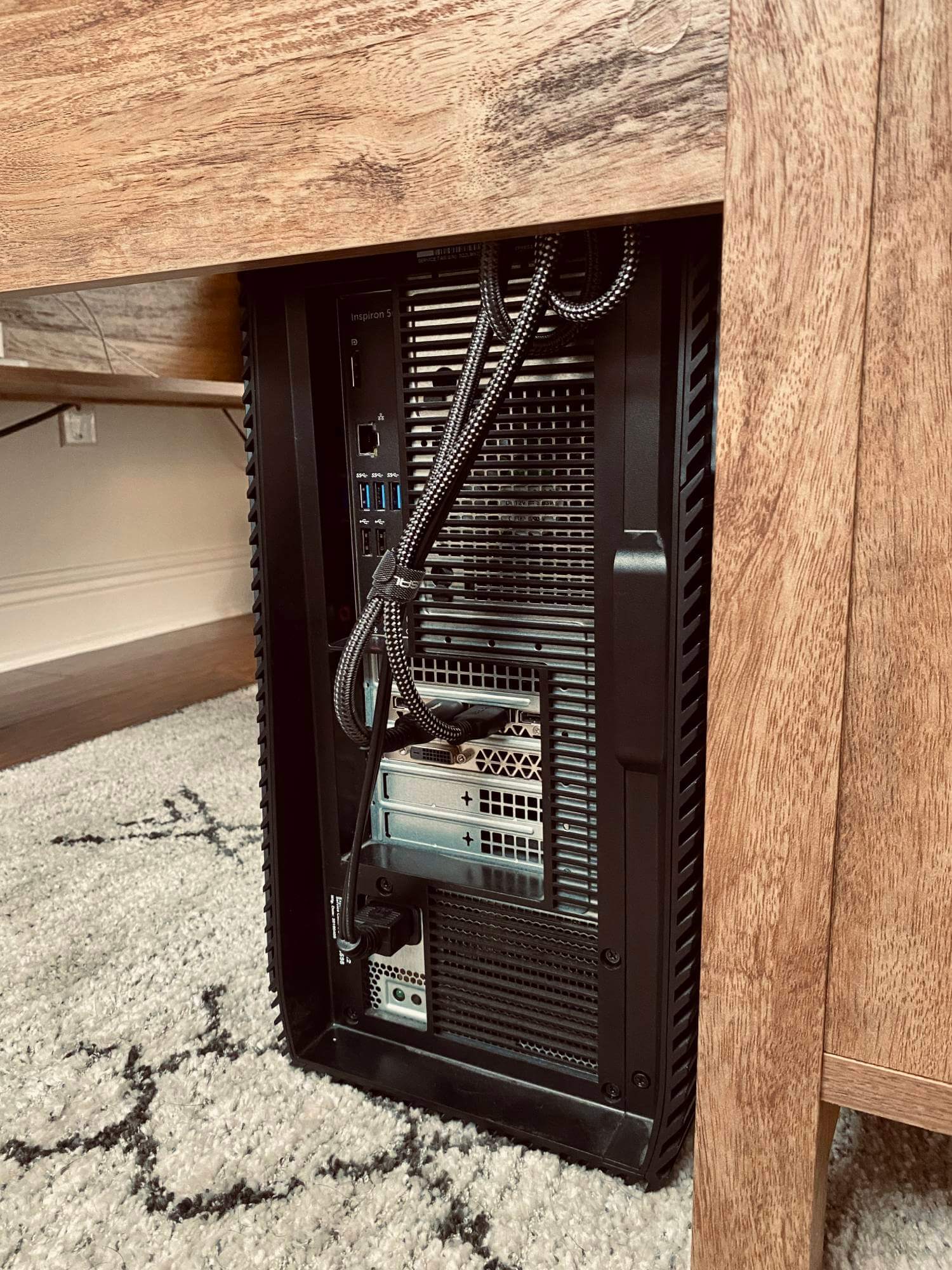 Also, I opted for a wireless keyboard and mouse to make my desktop cleaner, and it helps with wire management as well.
There are a couple of areas of my workspace that I would like to improve. I would like to add more greenery to the space.
While I feel they look okay, I would like to eventually replace the fake plants that I have on my bookshelves with real ones.
The fake ones sure are easy to take care of, though! I would also eventually like to replace my current desktop PC with a stronger one or at least upgrade my video card for faster processing.
Next purchase? Maybe a third monitor. Or a new record for the collection.
What's your favourite item on your desk?
My favourite item on my desk is probably the 29″ LG Ultrawide Monitor.
This was the first piece of the workspace that I ever bought, way back in my college days.
For someone who enjoys a clean setup but doesn't want to compromise on screen size, an ultrawide monitor provides a huge portion of screen real estate with a relatively small bezel and form factor.
The 29″ ultrawide monitor is a game-changer when it comes to efficiency. Because of its huge length to height ratio (21:9), the screen easily splits into two and makes multi-tasking feel intuitive.
It's basically two monitors with a seamless border in the middle.
I love it.
The runner-ups for favourite workspace items would probably be my bookshelf speakers and vintage microscope.
The Edifier speakers have such a crisp, clean sound that makes them seem much more expensive than the $100 I spent on them.
Even at near max volume, the sound is flawlessly clear and easily overwhelms the small room where I have my workspace.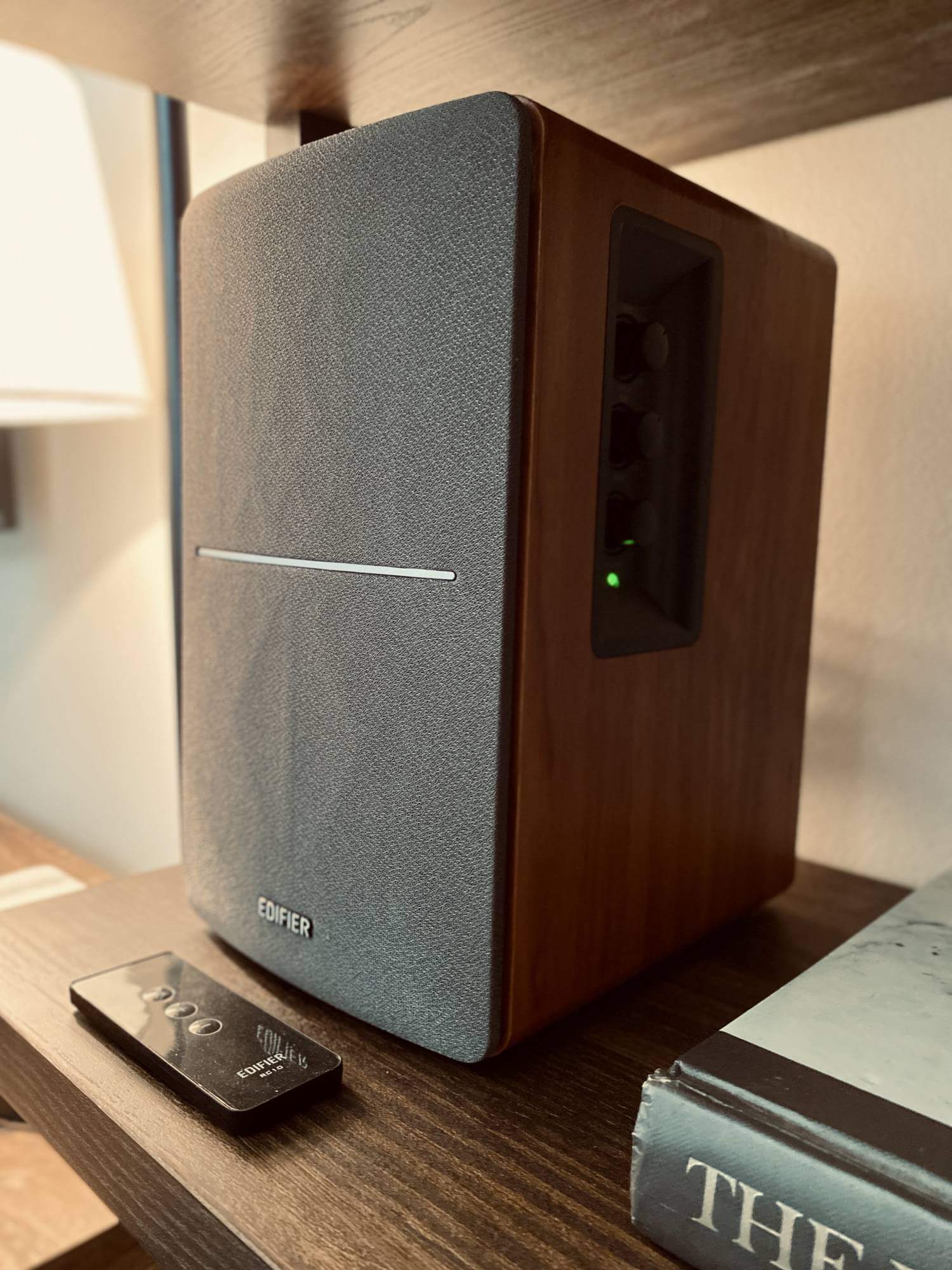 The vintage microscope doesn't actually work but makes for an exceptional display piece. It's a small 1960s Selsi microscope.
Besides being a cool showpiece, the microscope serves as a fitting metaphor for the micro-detailed approach I take to my work.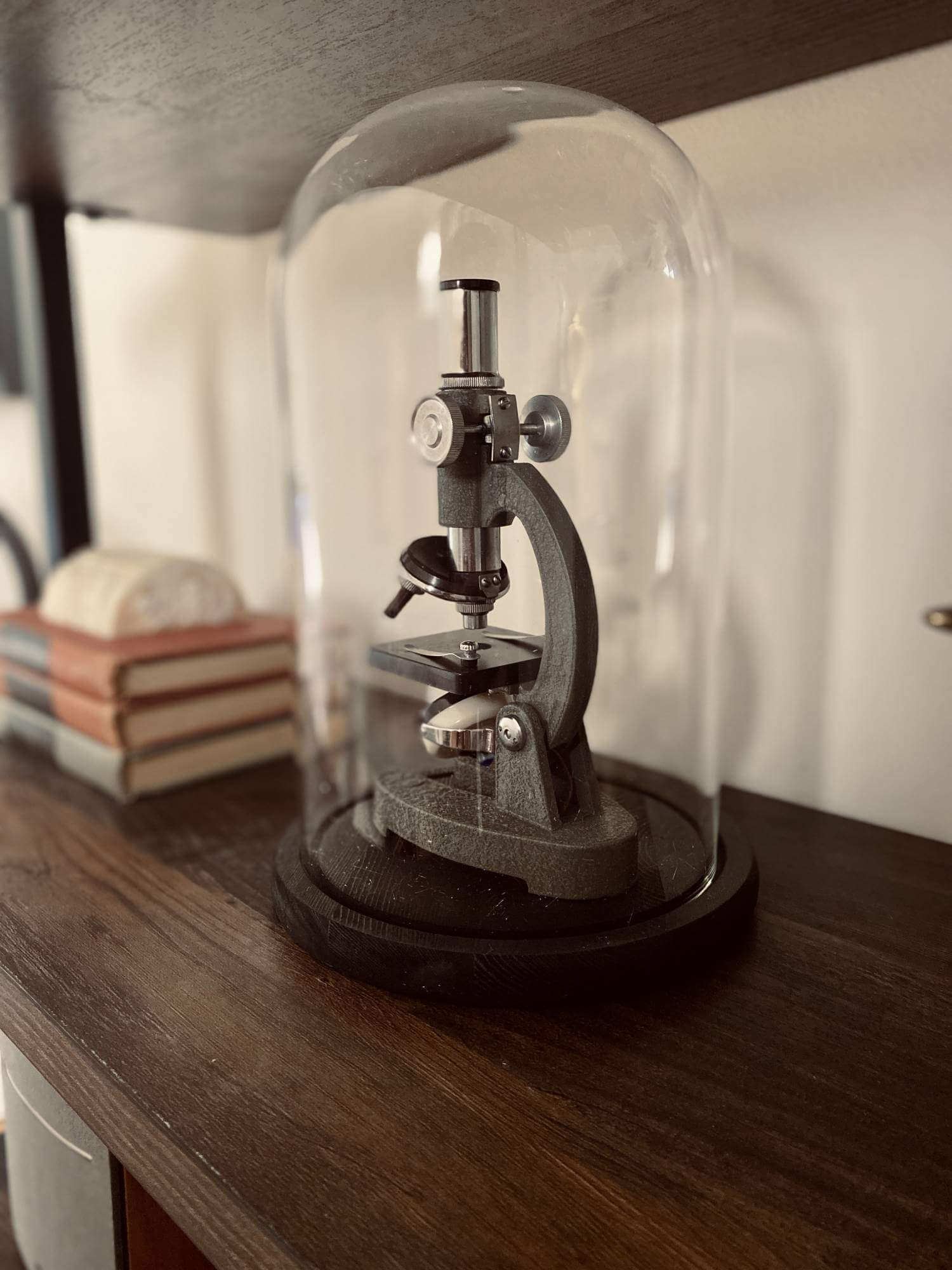 What apps or tools do you use to get things done?
As someone who enjoys working with numbers and formulas, one of my favourite computer applications is Microsoft Excel.
It's not typically seen as a flashy or very technical software application, but it can be used in a variety of useful ways.
I use it for everything from keeping track of my bills to developing calculations for networks of complex engineering formulas and construction estimates.
I've recently dabbled in creating macros on Excel and enjoy the programming-like process.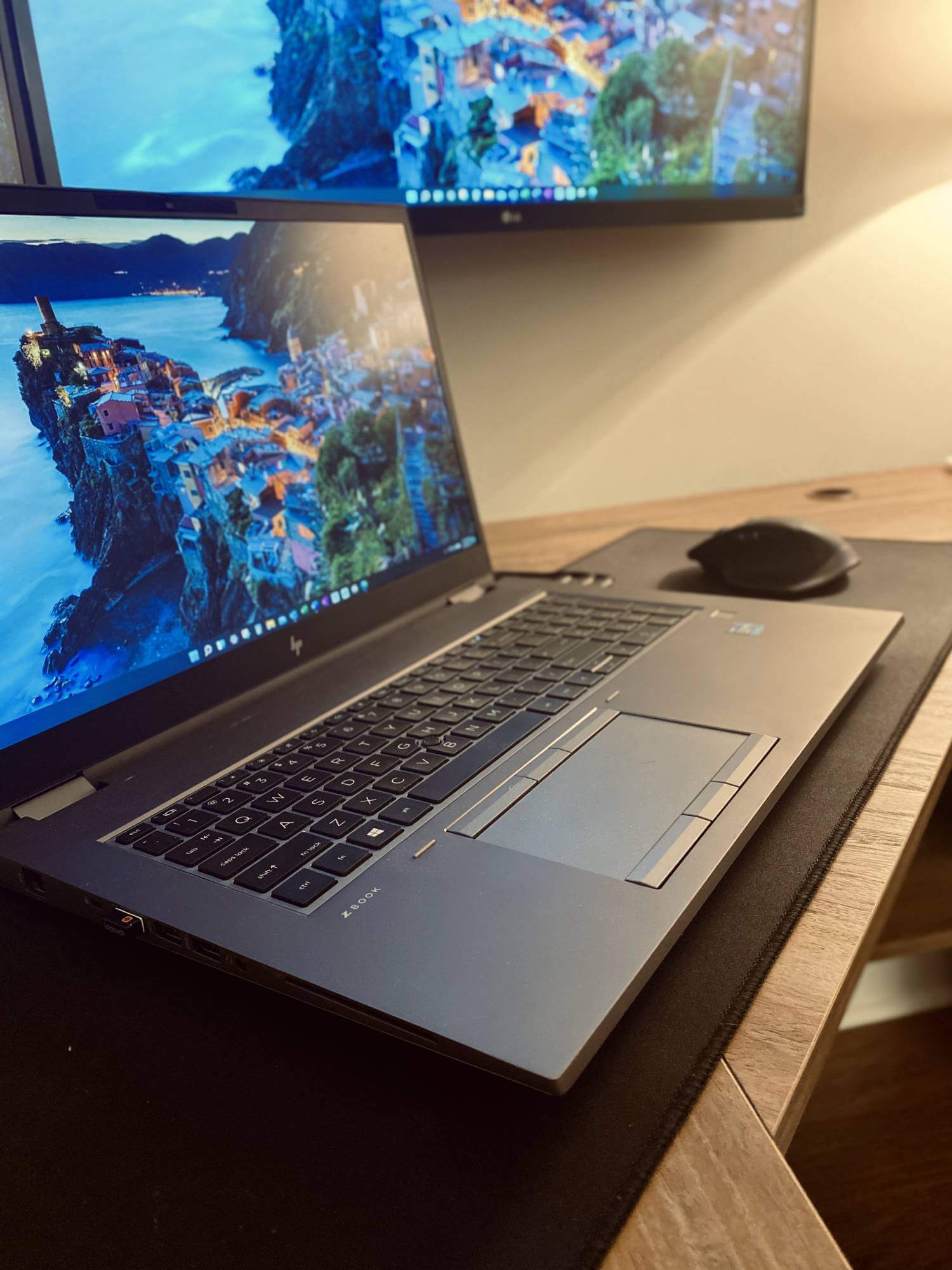 Another application I use almost every day is AutoCAD. I typically use AutoCAD to create the engineering figures for construction documents and environmental plans. AutoCAD is another versatile program that I use for a variety of applications.
A little hobby of mine is woodworking. I almost exclusively use AutoCAD to pre-model any intricate pieces before I put them together.
This makes the process much easier and less messy. It also gives me the opportunity to catch a mistake before I make it in real life.
What books, blogs or podcasts recently caught your attention?
I'm not a huge podcast guy, although I like to listen to some on long road trips.
I usually prefer to listen to music.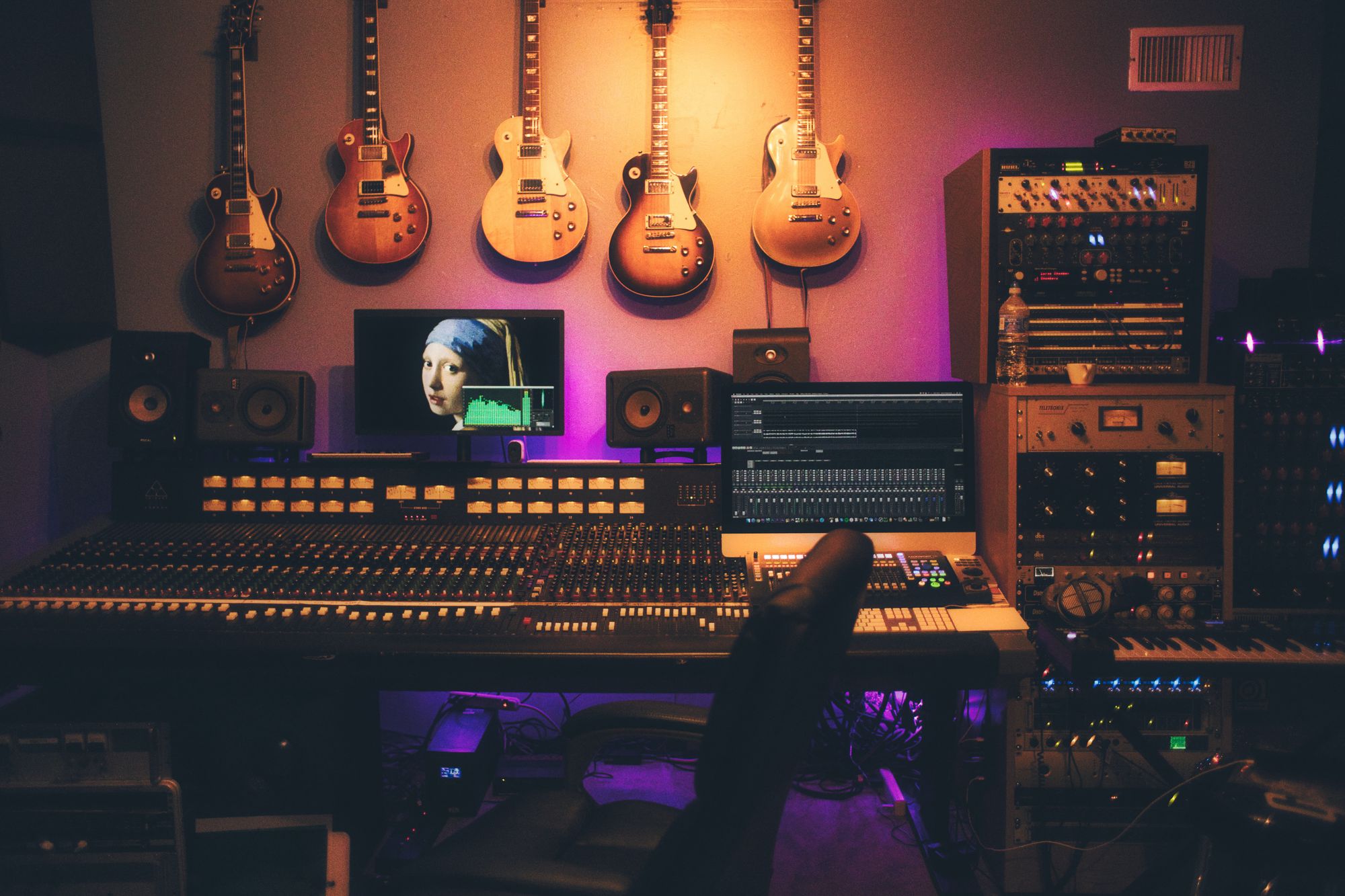 The music from a record player, even with new records, is a rougher, lower fidelity sound that appeals to me and I find quite relaxing.
I'm excited to expand my collection and eventually have a large catalogue of music to listen to.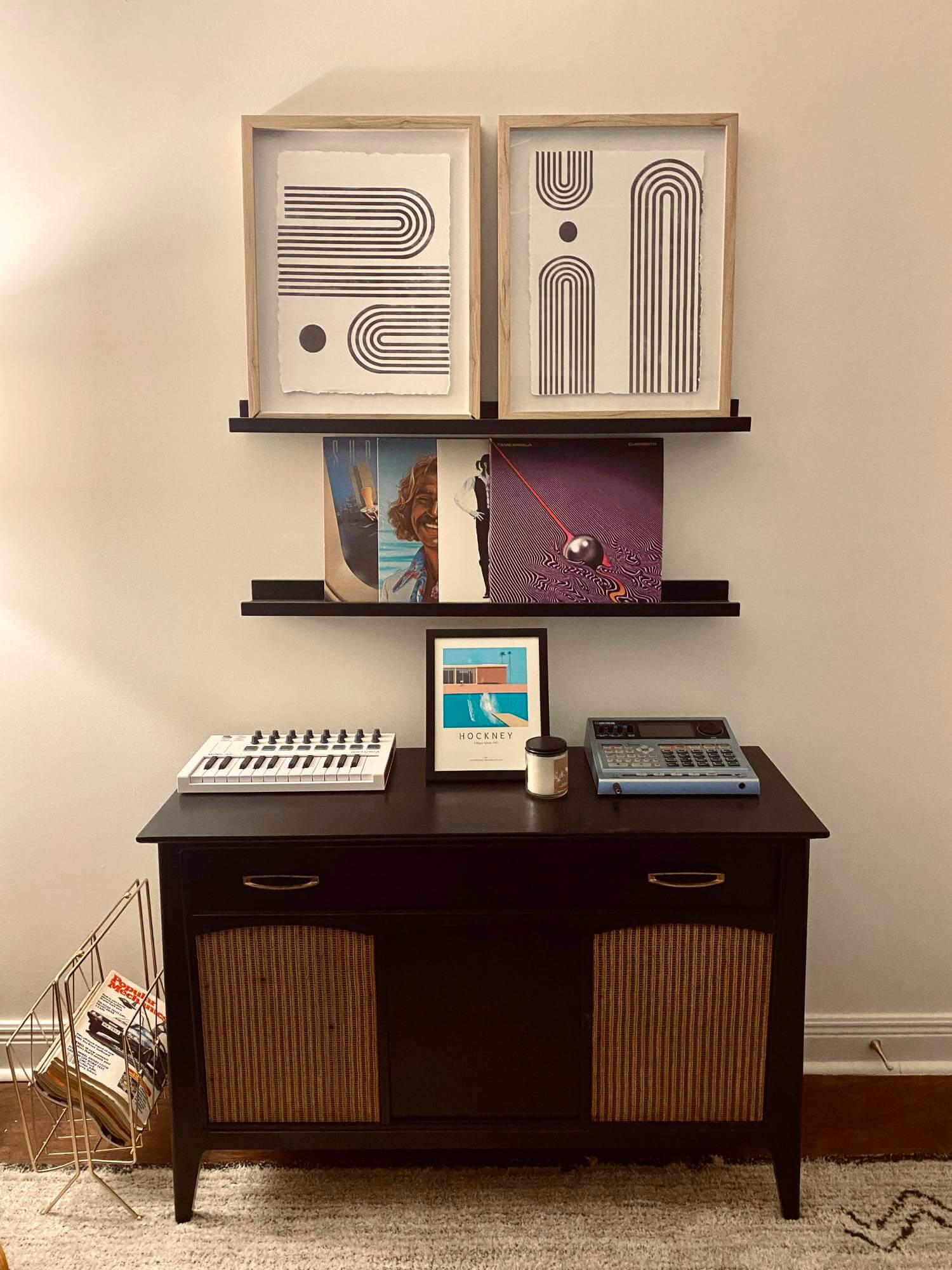 Although I don't find myself having much time to read books now, I read books constantly when I was younger.
One of my resolutions for 2022 is to read more.
I guess I'm going to start carving more time out of the schedule for that.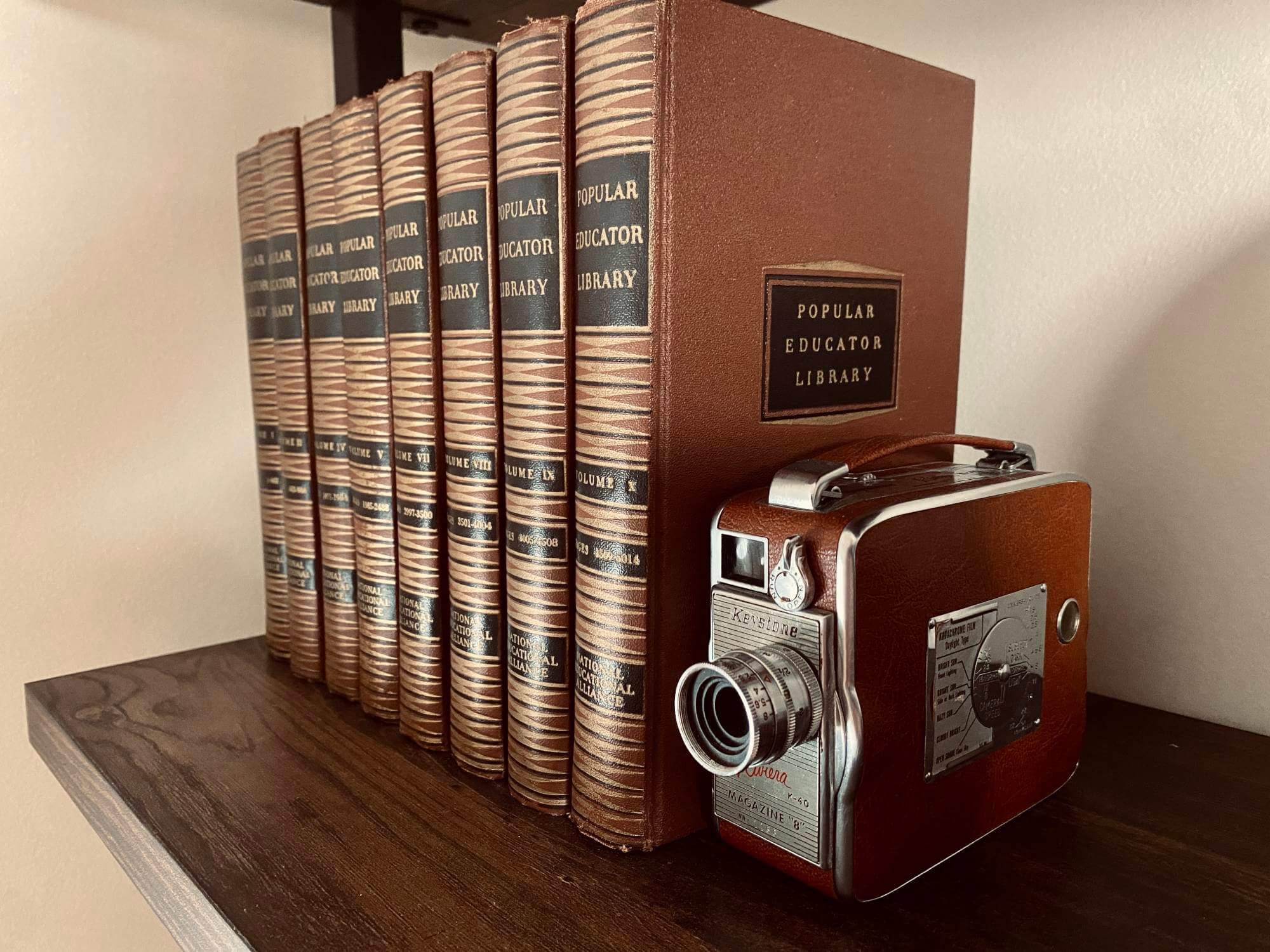 Any tips for other makers who want to improve their workspaces?
More expensive doesn't always mean better.
Look for deals on second-hand items from places like Mercari, eBay or a local thrift store.
I'm a huge advocate for reselling & refurbishing and the used market as a whole.
As a seller, you're able to declutter your space by getting rid of unwanted items, and you get to make some cash while you're doing it.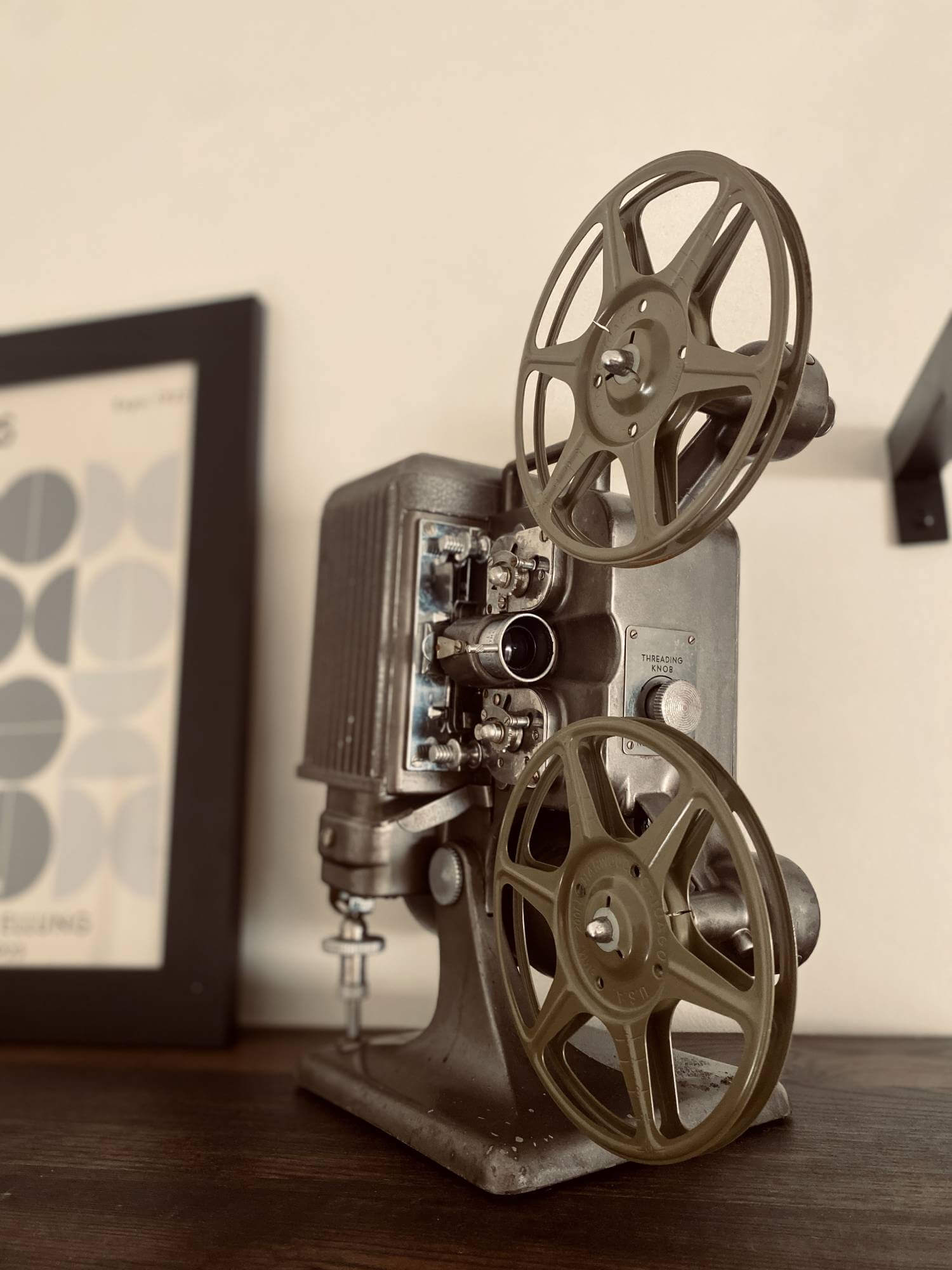 Plus, you're essentially upcycling and saving an item from making its way to a landfill.
As the buyer, you're getting to buy an item at a heavily discounted rate. It's a win-win for all parties.
What does your typical day look like?
I'm definitely a night owl.
I could work all through the night if it weren't for the rest of the world operating on a typical 9 to 5 workday and me having to adapt to that schedule.
I guess I'm the odd one out, though.
I usually do work late if needed on weekends, but if I'm working from home on a weekday, I typically try to go to sleep around 11 pm and have my alarm set for around 7 am.
The keyword here is "try".
My morning ritual for working from the home office is pretty simple. Wake up, take a shower, drink a coffee, get ready — just like I do on my normal days.
The closer I can make it feel to a typical day in the office, the better. It sets my mindset for the day and helps me to get into my "workflow".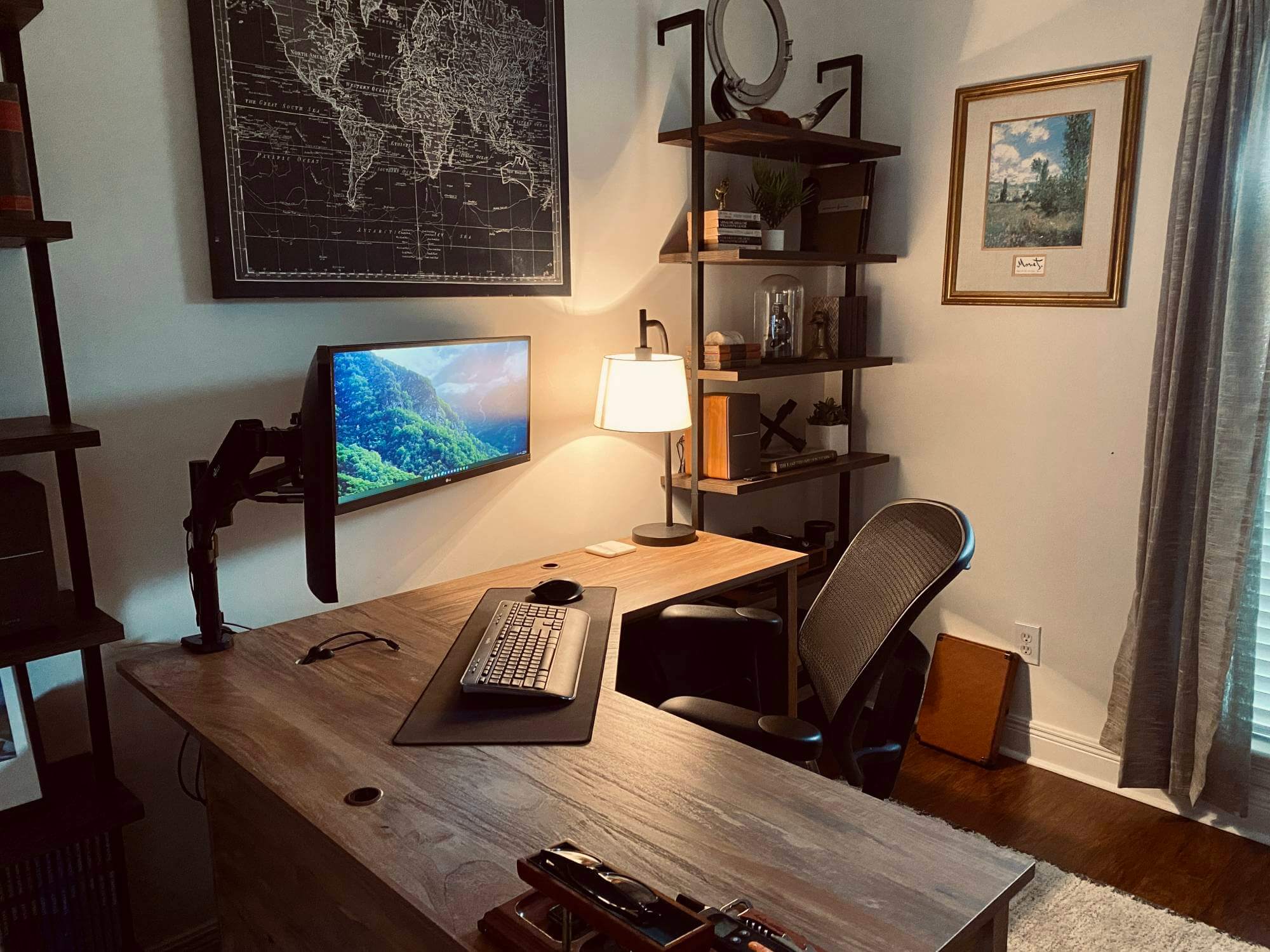 Rolling out of bed in my pyjamas and bringing my laptop to the couch is a surefire way to let procrastination sneak in.
I'm normally working on stuff for work during the day and saving my own creative pursuits for the evening/nighttime.
Since I set my home office up as a comfortable space with all the tools I need for work, it's easy for me to spend 10+ hours at the desk working.
I've been doing the whole occasional working from home thing since I started my job three years ago. I feel like I've gotten pretty good at it.
Your tips for working from home?
For me, working from home is only effective when I'm particularly conscious of two things: proper task management and time efficiency.
With all the advantages offered by a WFH setup, there are a couple of drawbacks.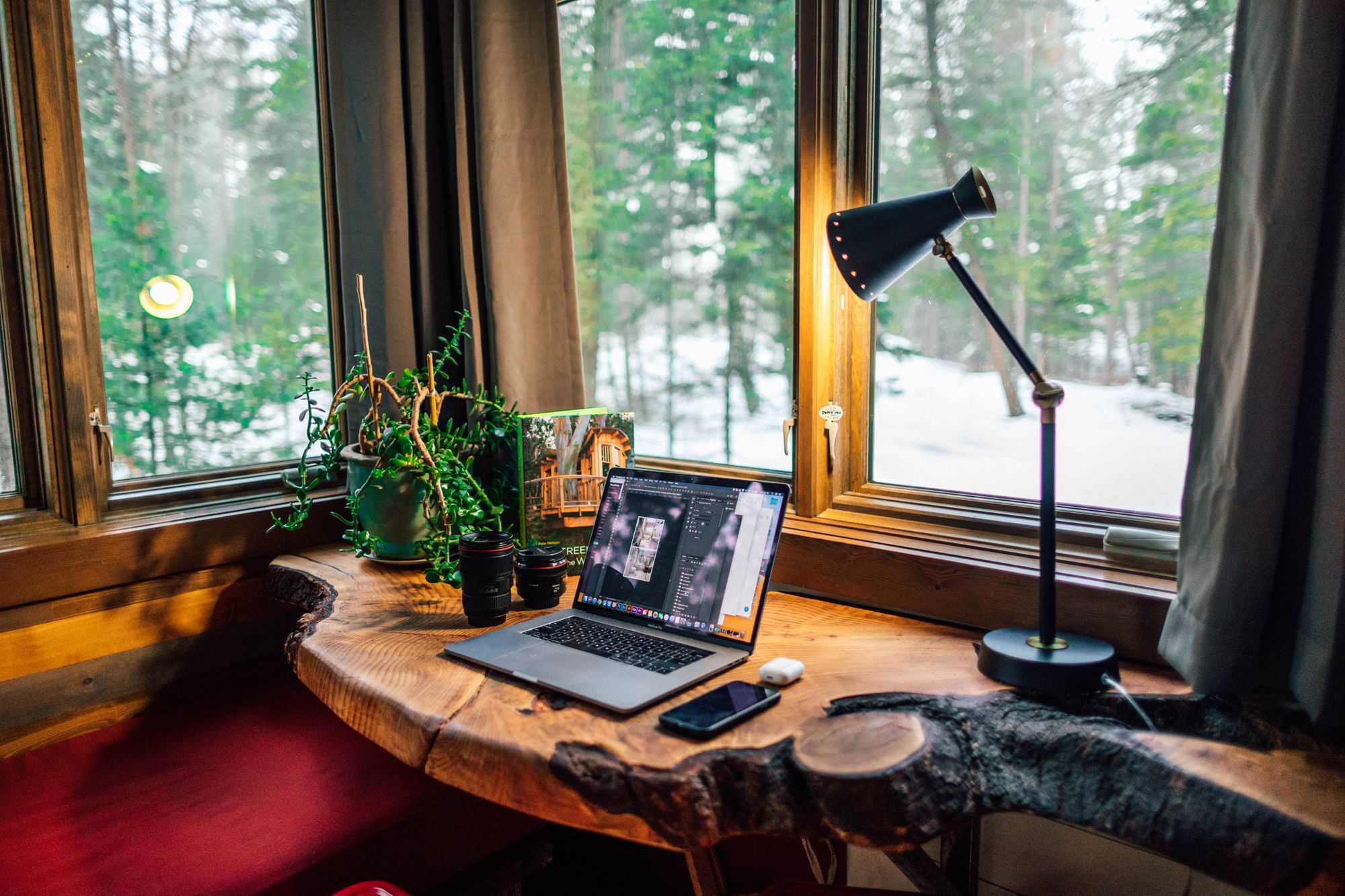 First, it's easy to be distracted looking around your house and seeing all of the other projects that you need to do.
It's easy to tell yourself, "I can just go organise the garage for a bit," and end up taking three hours out of an otherwise productive workday.
Another thing is the ease of taking breaks in your home.
It's just as easy to lay down on the couch or bed for a "break" and end up napping or scrolling on your phone for half an hour.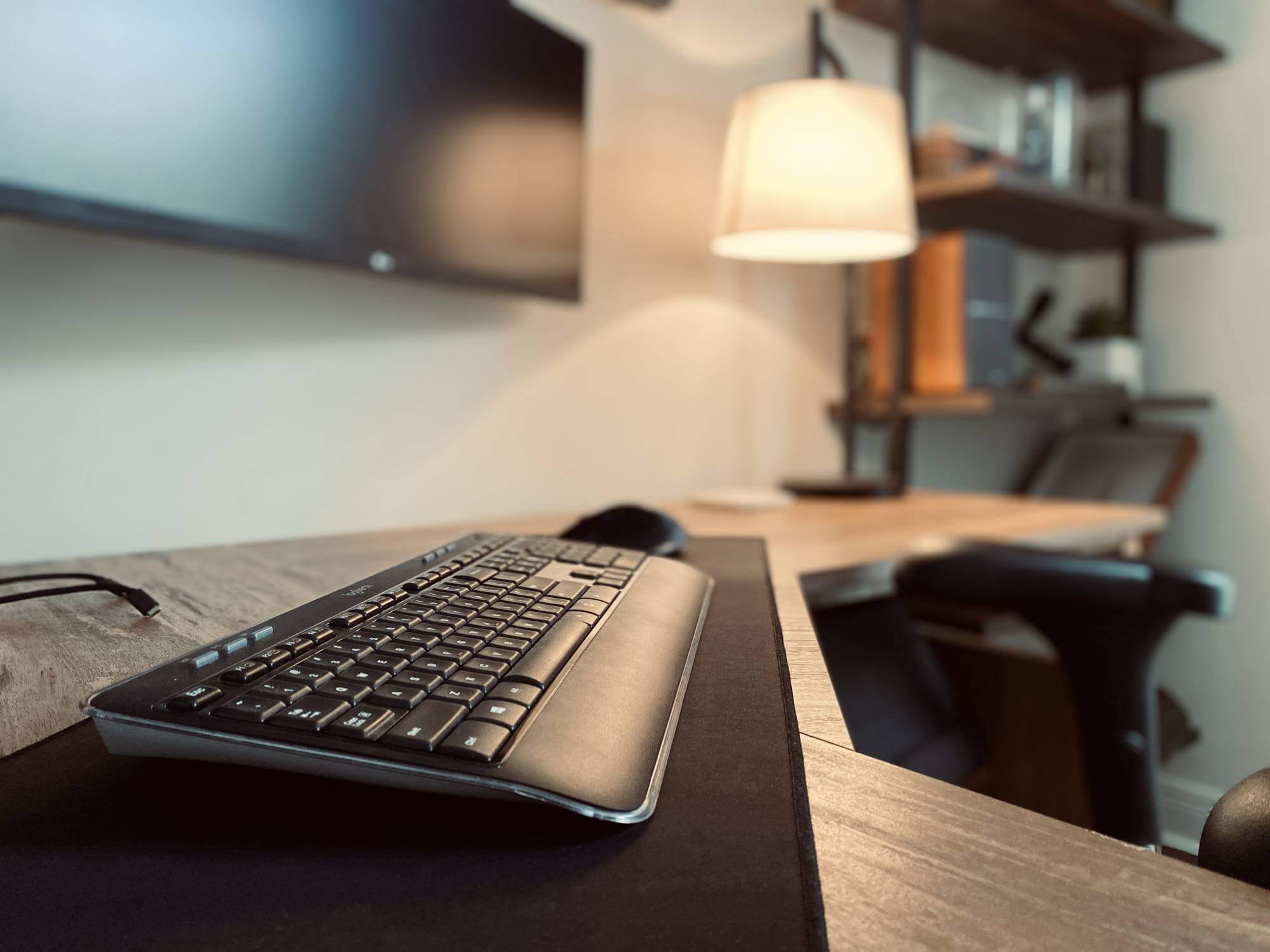 My best advice for anyone working from home is to choose a dedicated space in your house (away from your bed, couch, etc.).
Make the space as ergonomic as possible so that you can comfortably stay there for long periods of time.
Also, the extra screen real estate offered by a second or third monitor is always a great idea whether you're a programmer, designer, or an average joe computer user.
We're a reader-supported publication. This article might contain affiliate links. It means we may receive a commission if you click a link and buy a product that our maker has recommended. The interview was done independently.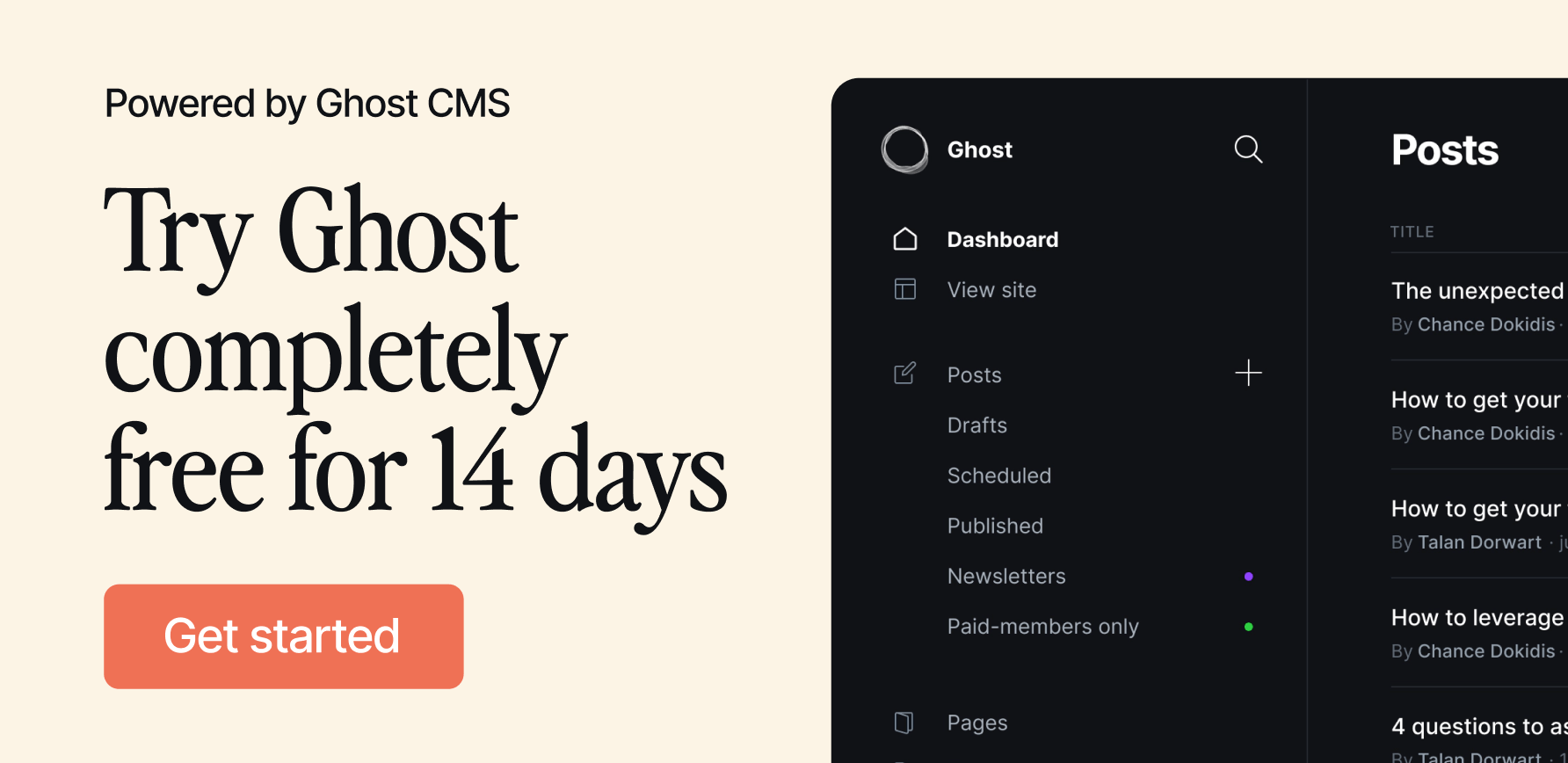 ---