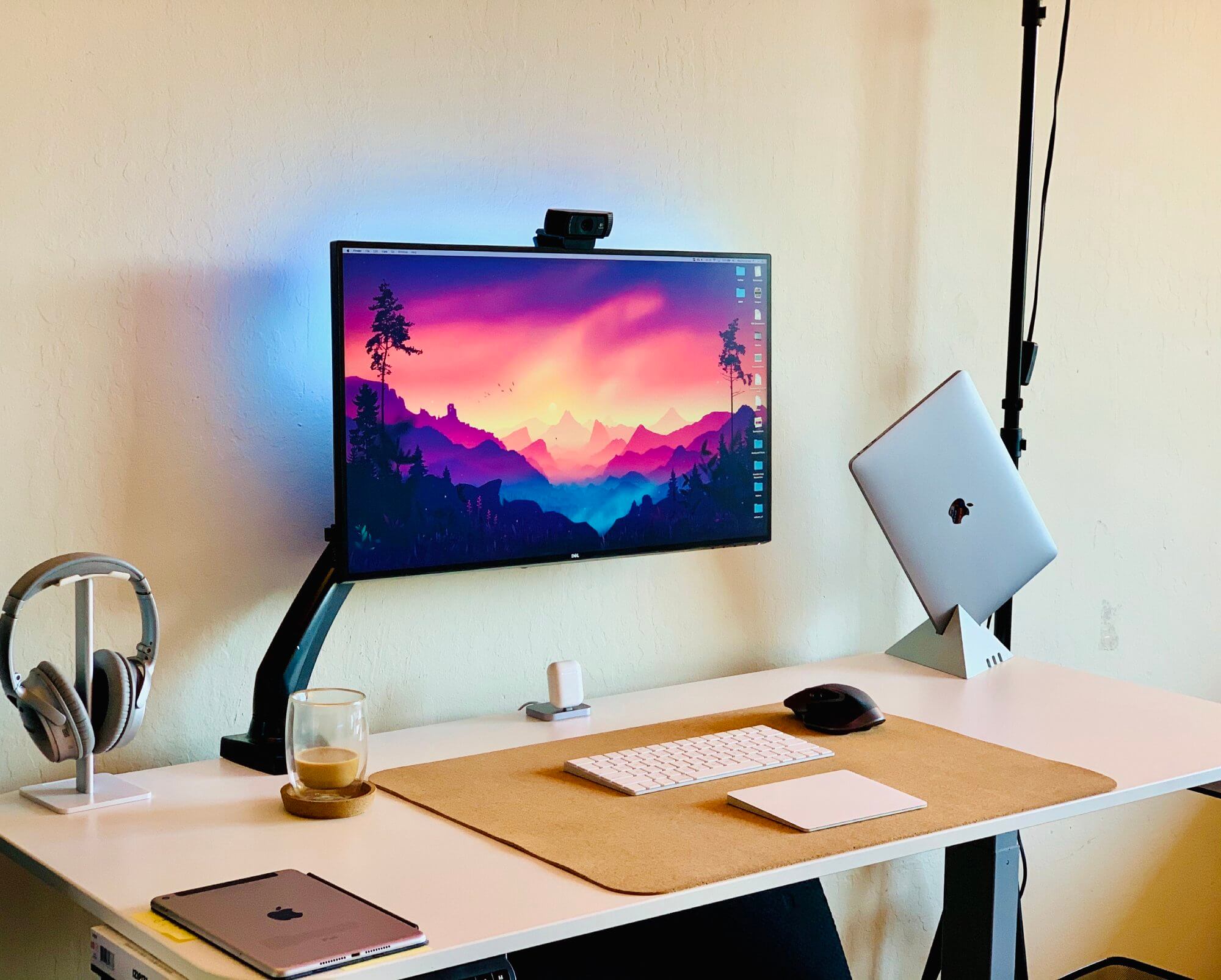 Workspace with a Custom Laptop Stand in California, US
"I couldn't find anything I liked until I came across a 3D printed docking station for my MacBook"

Name: Vick Vahram Antonyan
Location: San Francisco, California, United States
Occupation: Platform Manager
Room size: 19 m² (205 ft²)
Cost of the setup: ~$3K give or take — including the laptop
Social media: Instagram
Hello! Tell us a bit about yourself
I'm a startup guy from Silicon Valley. I work in early-stage startups, balancing tech and business. I wear both product and operations hats.
I was lucky enough to get into the startup field while attending school at San José State University. I've been in startups ever since.
During COVID, I started my own startup — humble help. It's a two-sided marketplace that connects students with small businesses for part-time marketing internships.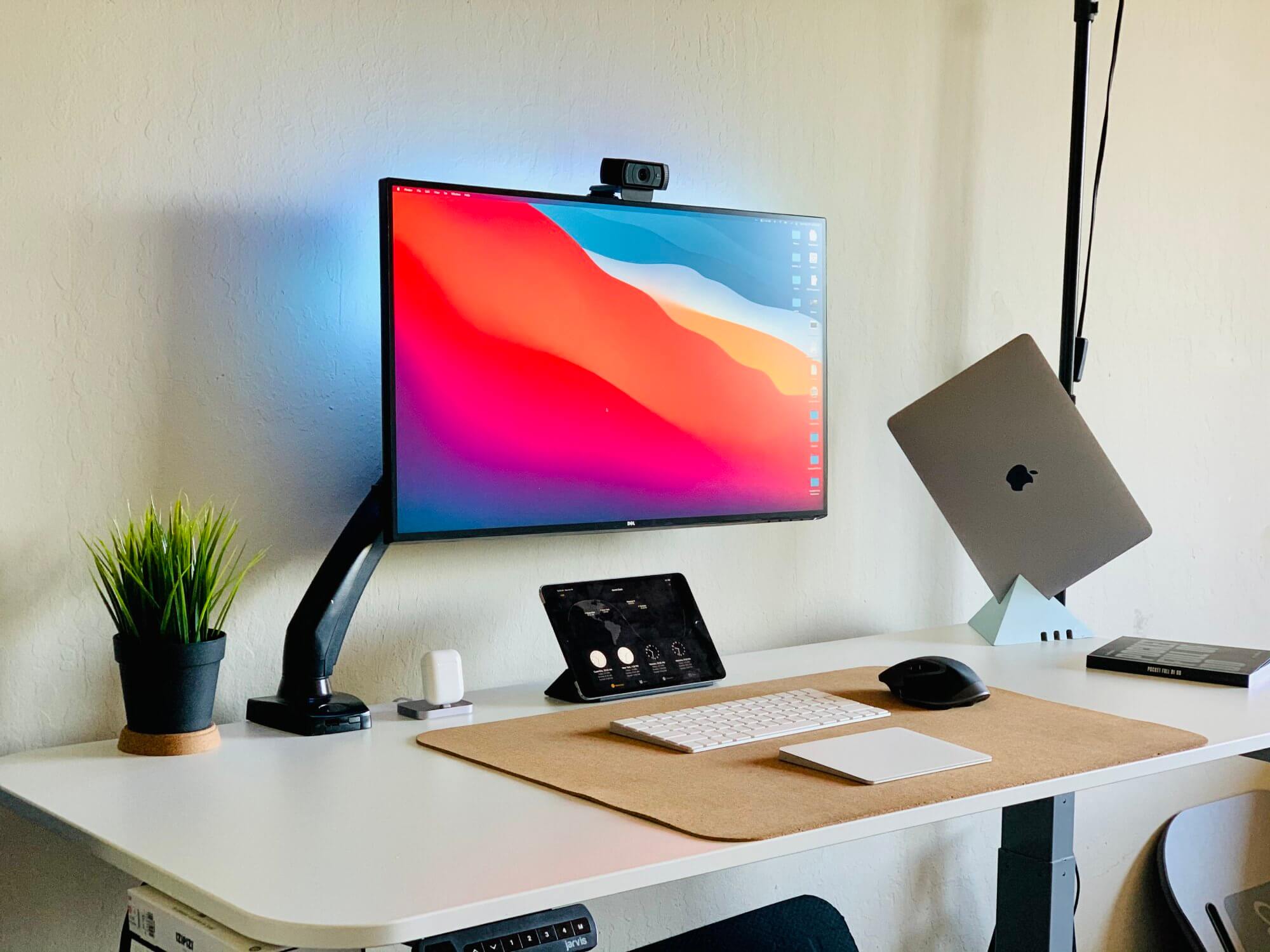 It was a pivotal time in my career; I'm trying to figure out what's next. At the moment, I'm an On Deck fellow.
I enjoy helping people, and I try to give back whenever I can.
Being an immigrant, I often felt like an underdog while pursuing my engineering degree. This led me to become a volunteer at the Tiger Woods Foundation where I'm a student mentor.
Take us through your setup
It literally took years to complete my setup. It's been a gradual journey starting probably back in 2017 when I got my Jarvis standing desk.
I have always liked a nice setup and would take inspiration from r/macsetups and Instagram.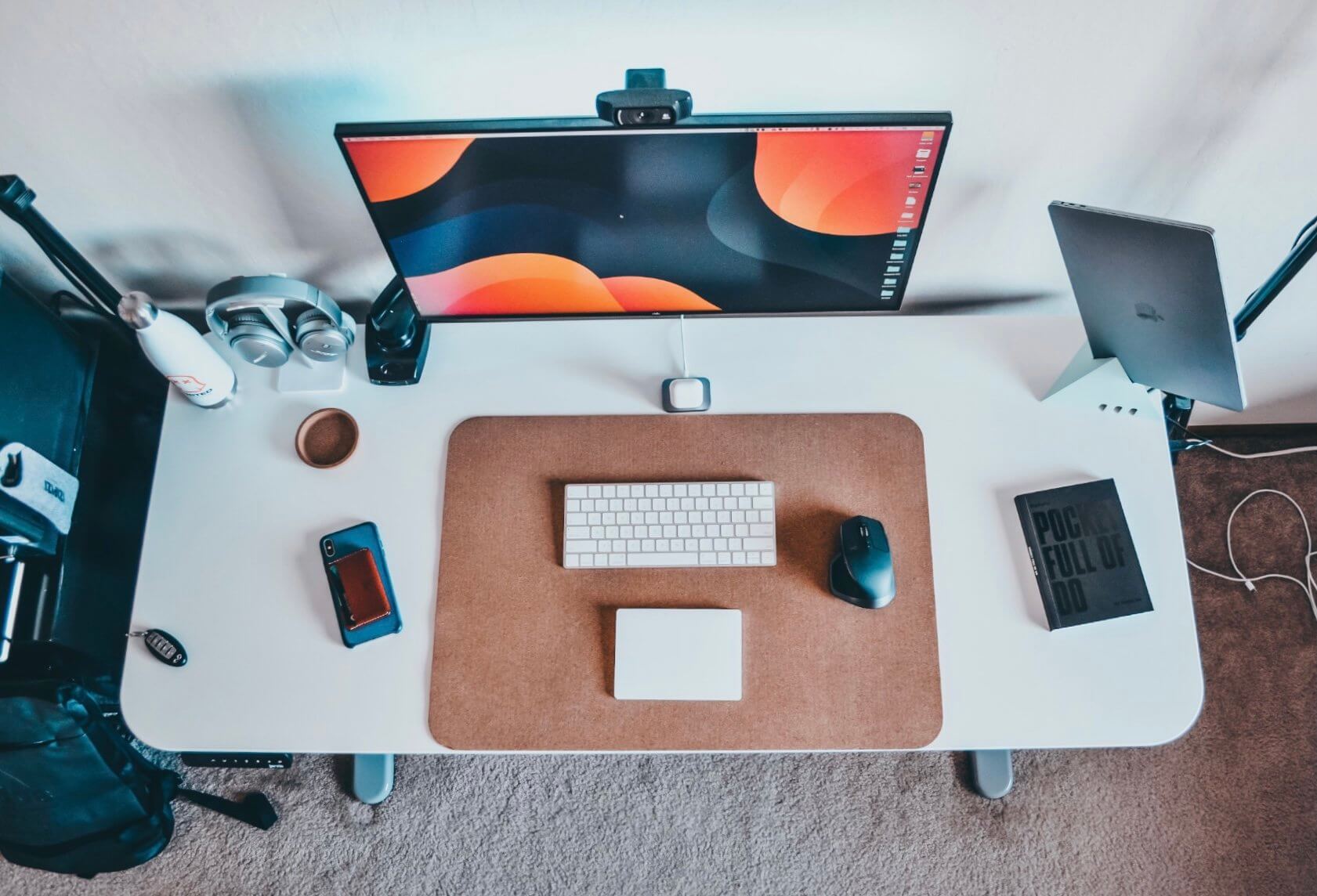 I know some people drop big bucks on their setups, but I simply didn't have the resources or desire to spend so much on mine.
Having a small eBay business on the side, I know my way around this platform pretty well, so I can get good deals and not get scammed!
So that's what I did.
I bought most of my accessories used from eBay for huge discounts (except the laptop and monitor). Feel free to take a proper gander at my gear.
During COVID-19, my workspace changed a lot. Being forced to spend more time at home pushed me to spend more time in my room, and I kept on rethinking things in my setup.
My desk was one of the things I didn't like about my setup.
Don't get me wrong, Jarvis is a great brand, and the setup alone was roughly $1K MSRP (the manufacturer's suggested retail price; I bought it for $250). But I had a huge 72″ long Jarvis black tabletop, and I hated it.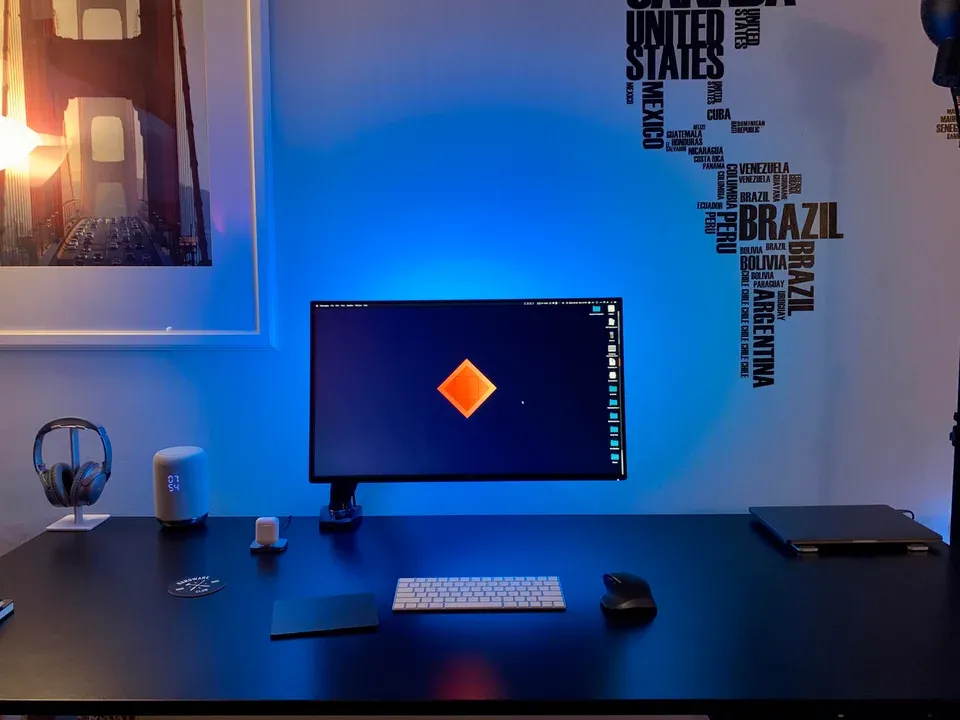 So I replaced my tabletop roughly a year ago, and it pushed me to change almost everything on my desk.
I bought a new $60 tabletop from IKEA and got rid of that old vast one that used to take up way too much space.
What's your favourite item on your desk?
Once I got a smaller, white desk, I realised how much space my laptop was taking up. That's when I started looking for a minimalistic docking station.
Even after quite a long search, I couldn't find anything I liked until I came across a 3D printed docking station for my MacBook.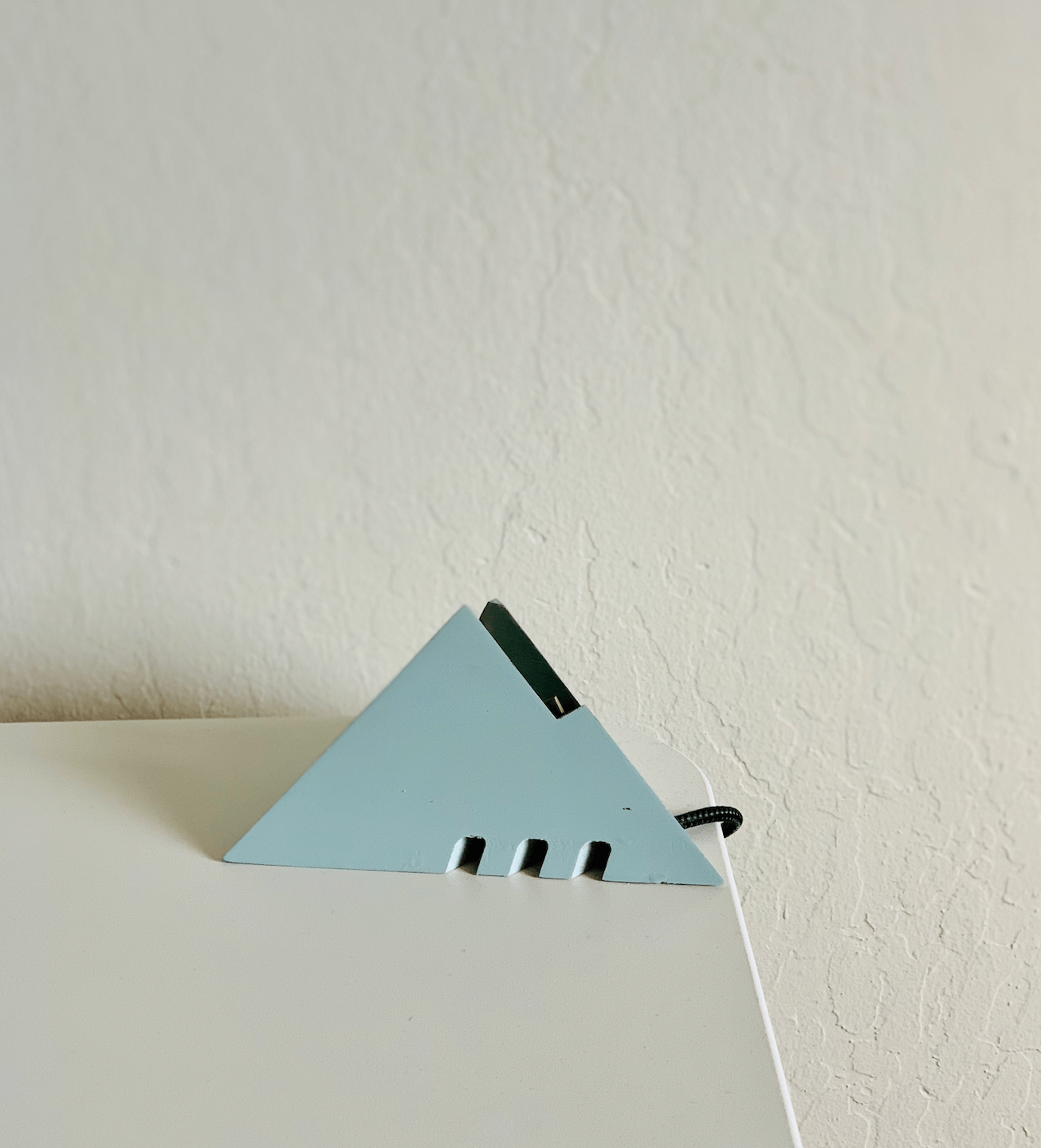 It did attract my attention, and I loved its creative design.
I also have some hardware prototyping experience, so I thought this would be a fun project.
So I 3D printed, polished and spray painted the mount.
The result was a cool looking one-of-a-kind docking station that I'm genuinely proud of.
What apps or tools do you use to get things done?
I use a lot of productivity tools. For this reason, I really like Setapp and find it a great way to discover new apps.
One of my favourite ones is Paste. It's a clipboard manager that keeps track of everything copied.
I love this app because it saves me time. I can look back on all the stuff in my clipboard history and grab it when I need it.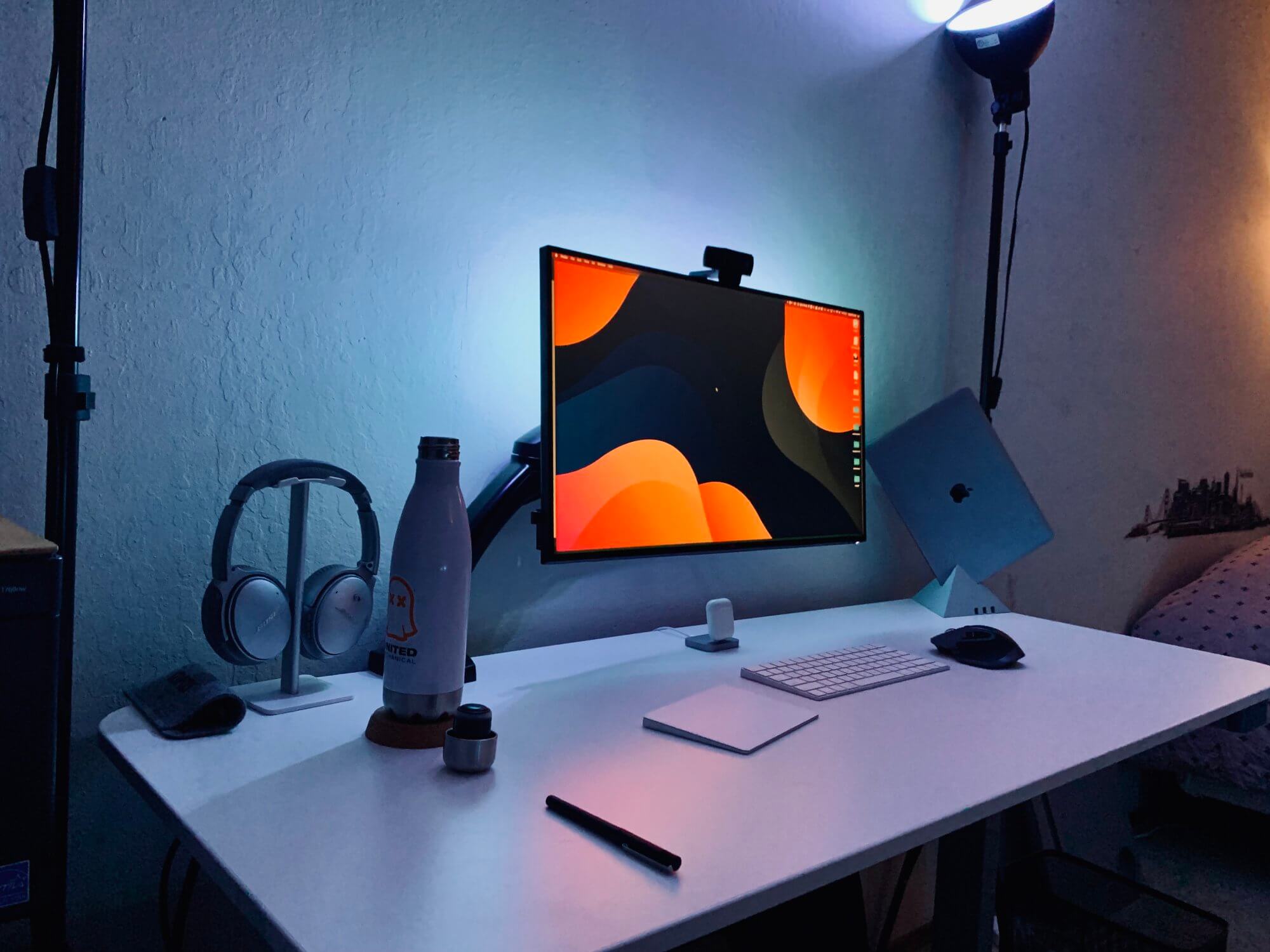 Another time saver app is Text Sniper.
I use it whenever I need to grab some text from an image or document that won't let me do it. Text Sniper detects letters and automatically captures any text in the highlighted area.
Third on my list is Monitor Control. It lets you control the brightness of your external screen using the native Mac brightness keyboard shortcuts.
I find Monitor Control extremely underrated and super useful for everyone working on an extended monitor.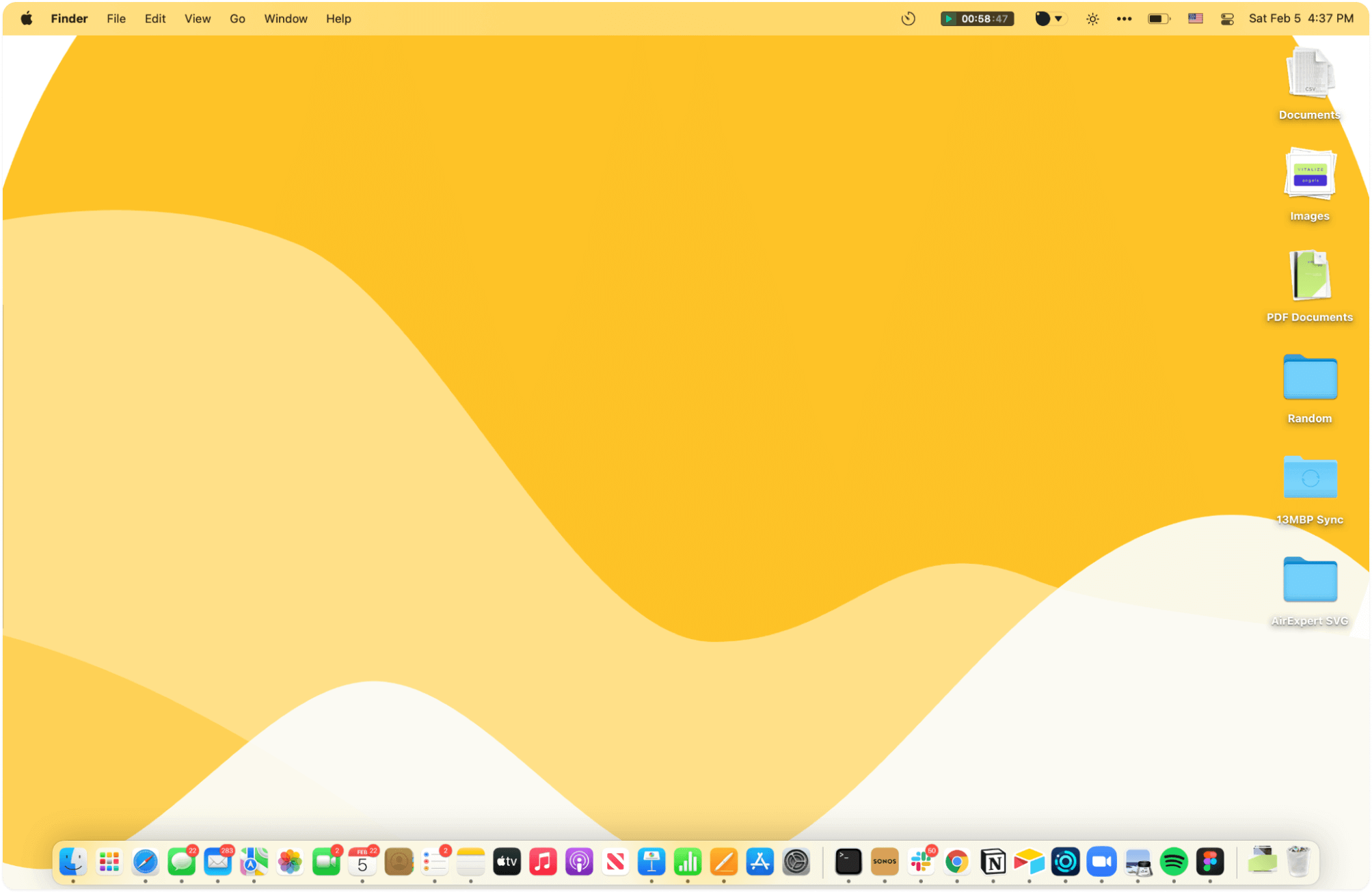 Other cool apps that I use:
What books, blogs or podcasts recently caught your attention?
I just added The Boy, the Mole, the Fox and the Horse to my Audible. I heard a quote from this story that touched me and made me want to get the book.
Also, I'm now listening to Andrew Chen's The Cold Start Problem. A really good book about how Airbnb, Uber, and other startups scaled and created huge networks of users.
Any tips for other makers who want to improve their workspaces?
Take it slow. Have fun with it.
I know what it's like when you see all those insanely expensive setups on Reddit and Instagram and think to yourself that you need to be made out of money to afford them.
It's not true!
Well, kind of. Some people can afford it, and yes, they drop crazy $$ on their setups.
But you can also build a mind-blowing setup without spending too much money.
Here's a simple example: buy a standing desk for under $250 — Monoprice standing desk — and an IKEA tabletop, then go to Craigslist or Facebook Marketplace and look for keyboards and other peripherals.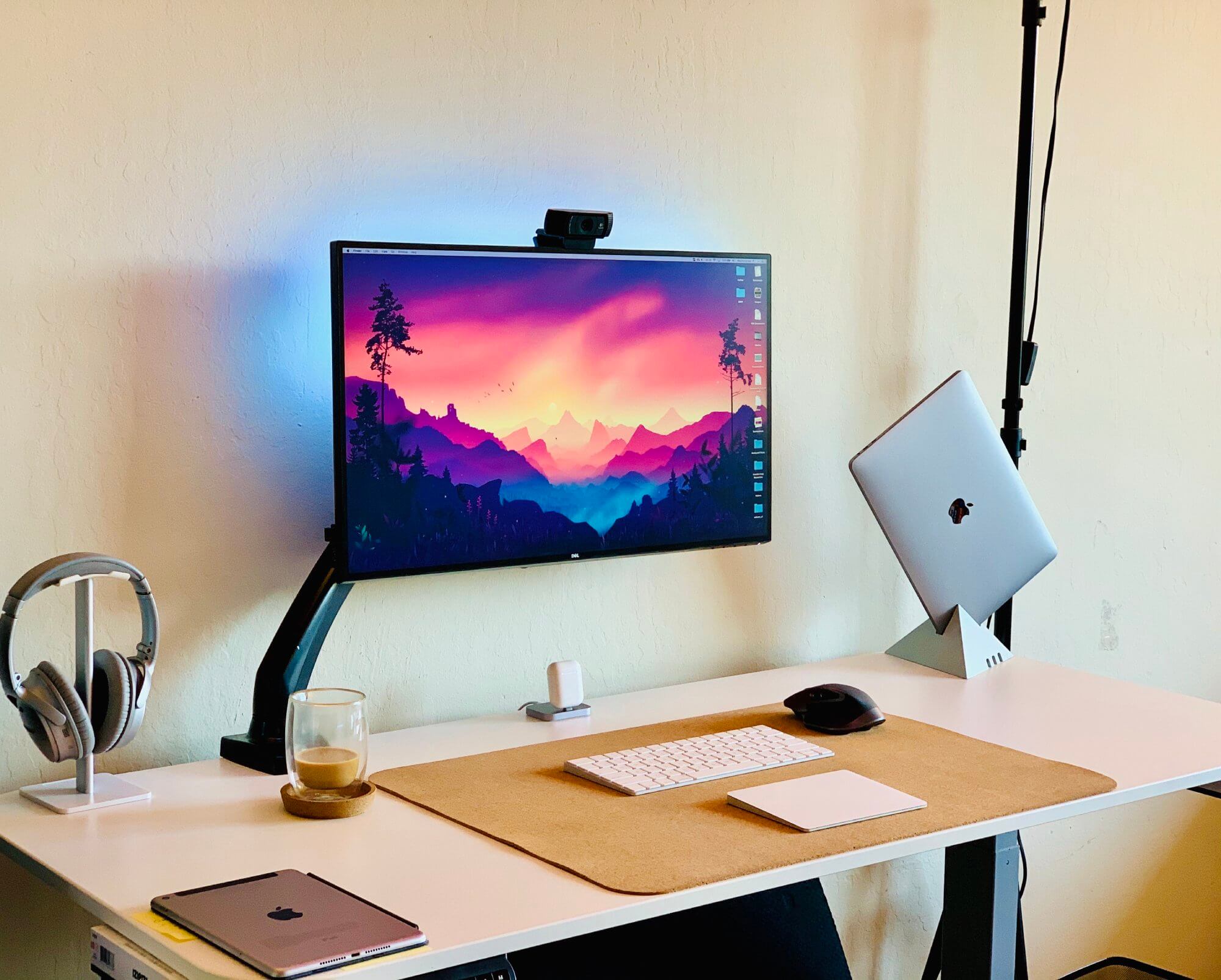 Check out Ben's Bargains every now and then. You can get some really good deals on consumer electronics there.
Another thing I'd recommend is investing in a good chair.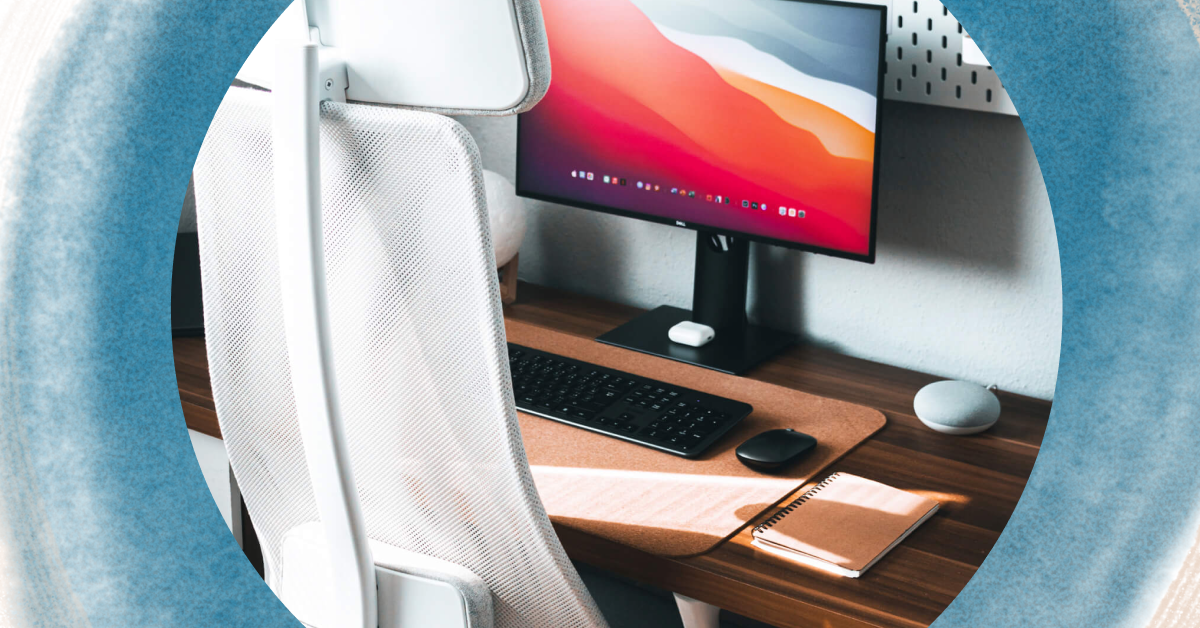 There's more to ergonomics than you think.
We spend a lot of time sitting. You can make a huge difference to your long term health by getting the right ergonomic chair.
And every time I want a break from sitting, I use my standing desk.
What does your typical day look like?
My day starts pretty early in the morning.
I wake up and check my sleep quality with Sleep Cycle.
I like Sleep Cycle because of how the alarm works. It doesn't just go off and scares the c*ap out of you.
On the contrary, it's gentle and gradual.
Also, it works with my smart lights that turn on gradually so I can wake up easier in the morning when it's still dark outside.
I spend the rest of the day in front of my desk.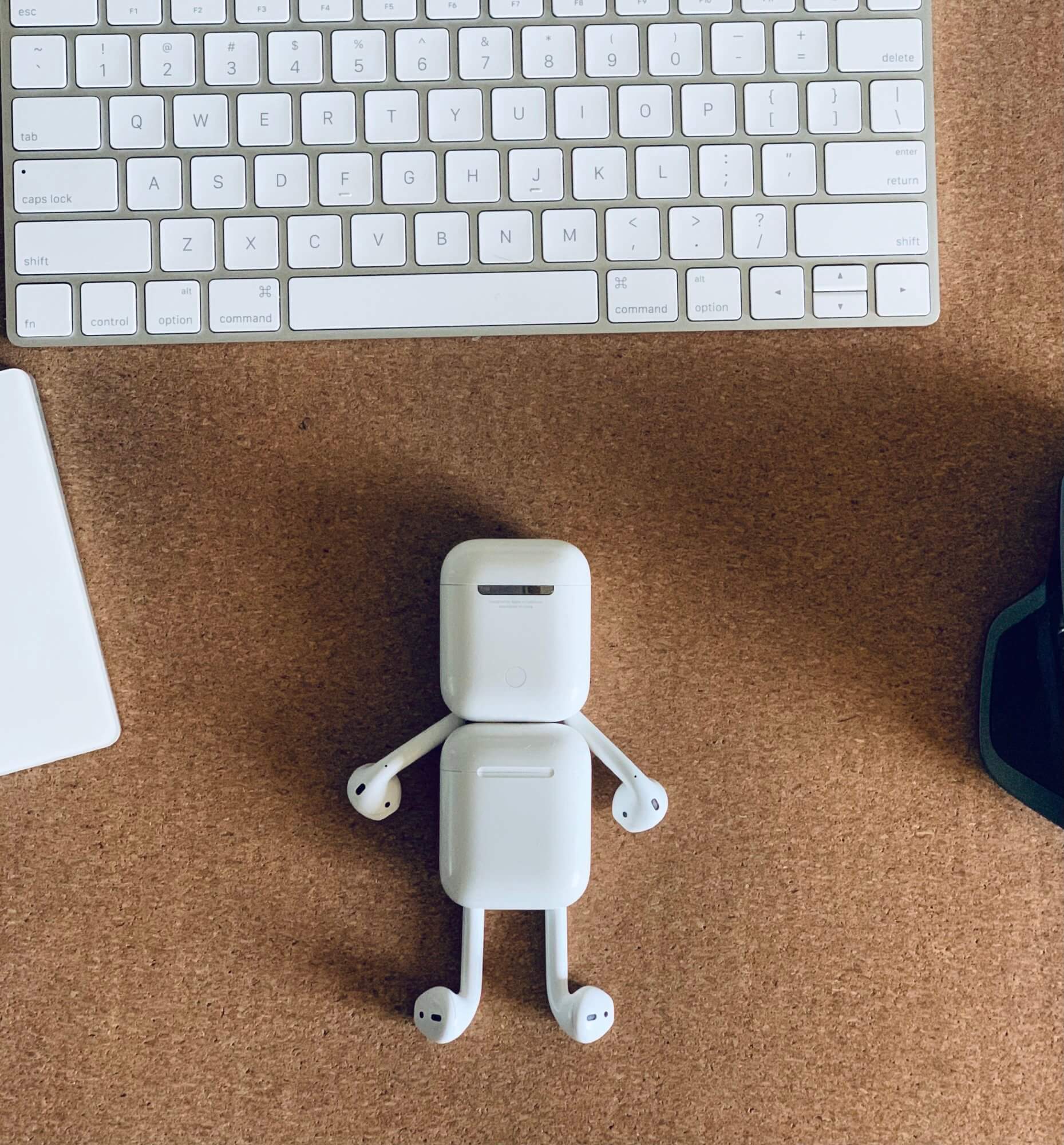 I use Google Calendar and Tasks for work-related stuff and native macOS Reminders for my personal to-do list.
It's probably worthwhile to use the calendar for scheduling all life events, including personal ones.
I must confess I drink a lot of coffee and definitely turned into a coffee snob during the pandemic.
I now have a little coffee station, and I think it has become a vital part of my morning routine.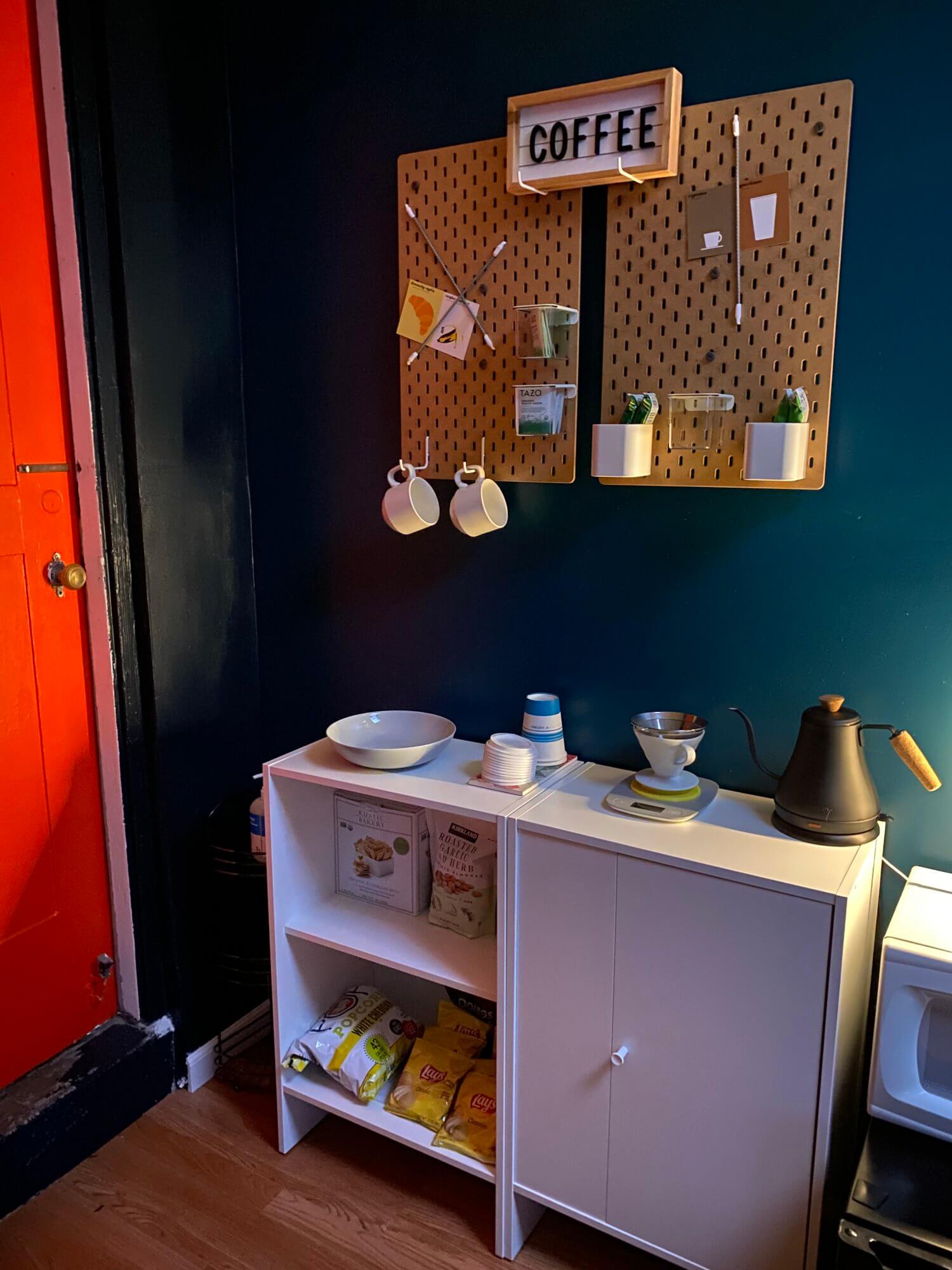 COVID-19 changed our habits a lot. However, I believe now that we're spending a lot more time at home, it's still important to keep your habits.
For some time during the pandemic, I would actually get in the car, drive around the block and come back to trick my brain into thinking that I commuted to work.
Believe it or not, small hacks like that do help.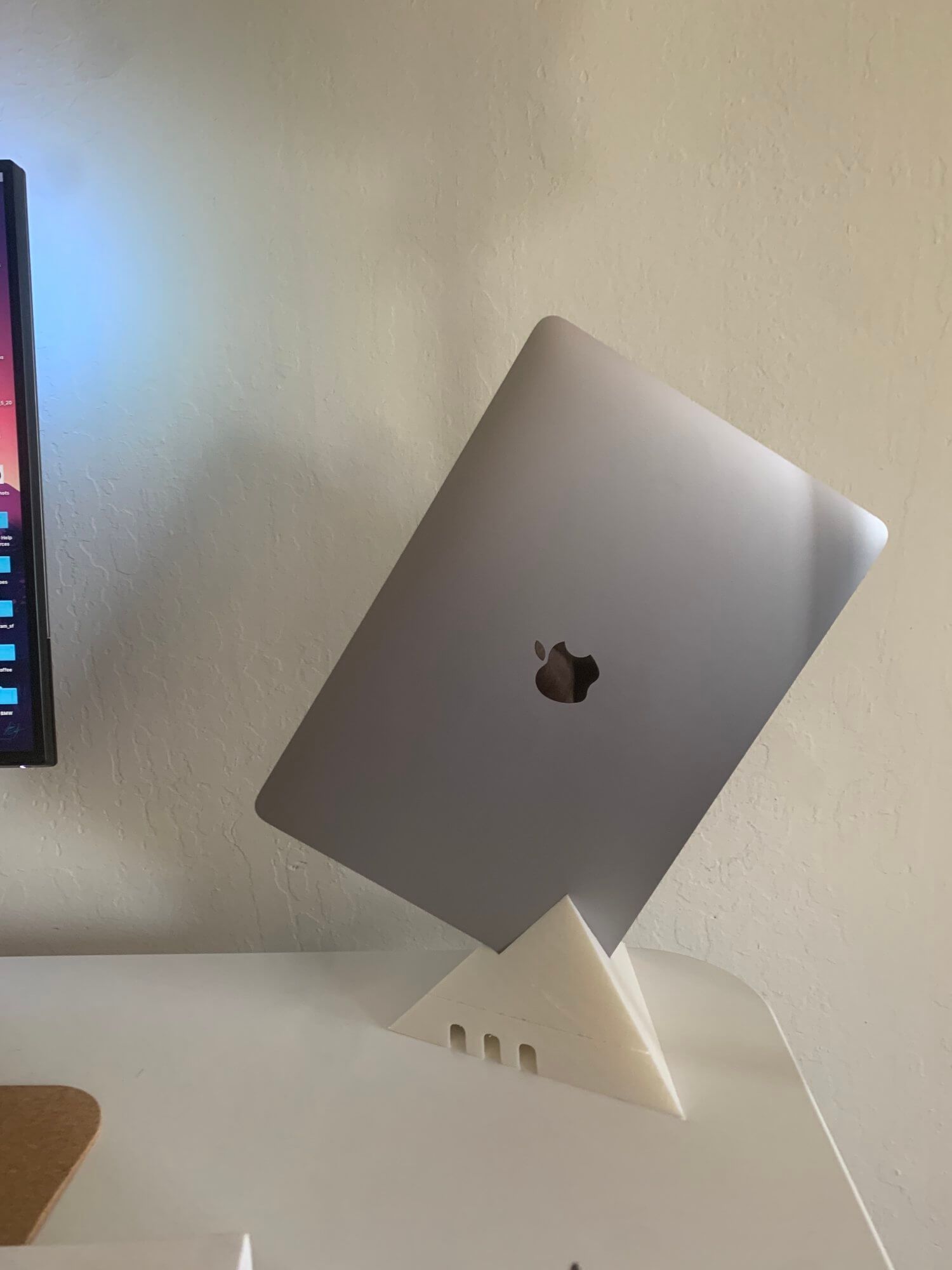 Use the Pomodoro technique.
Take a break.
Stay away from the fridge and the couch.
Put a "Do Not Disturb" sign on your door so your family knows not to bother you.
Create an alternative space for your own personal things. The area you use for work and for fun/leisure shouldn't be the same.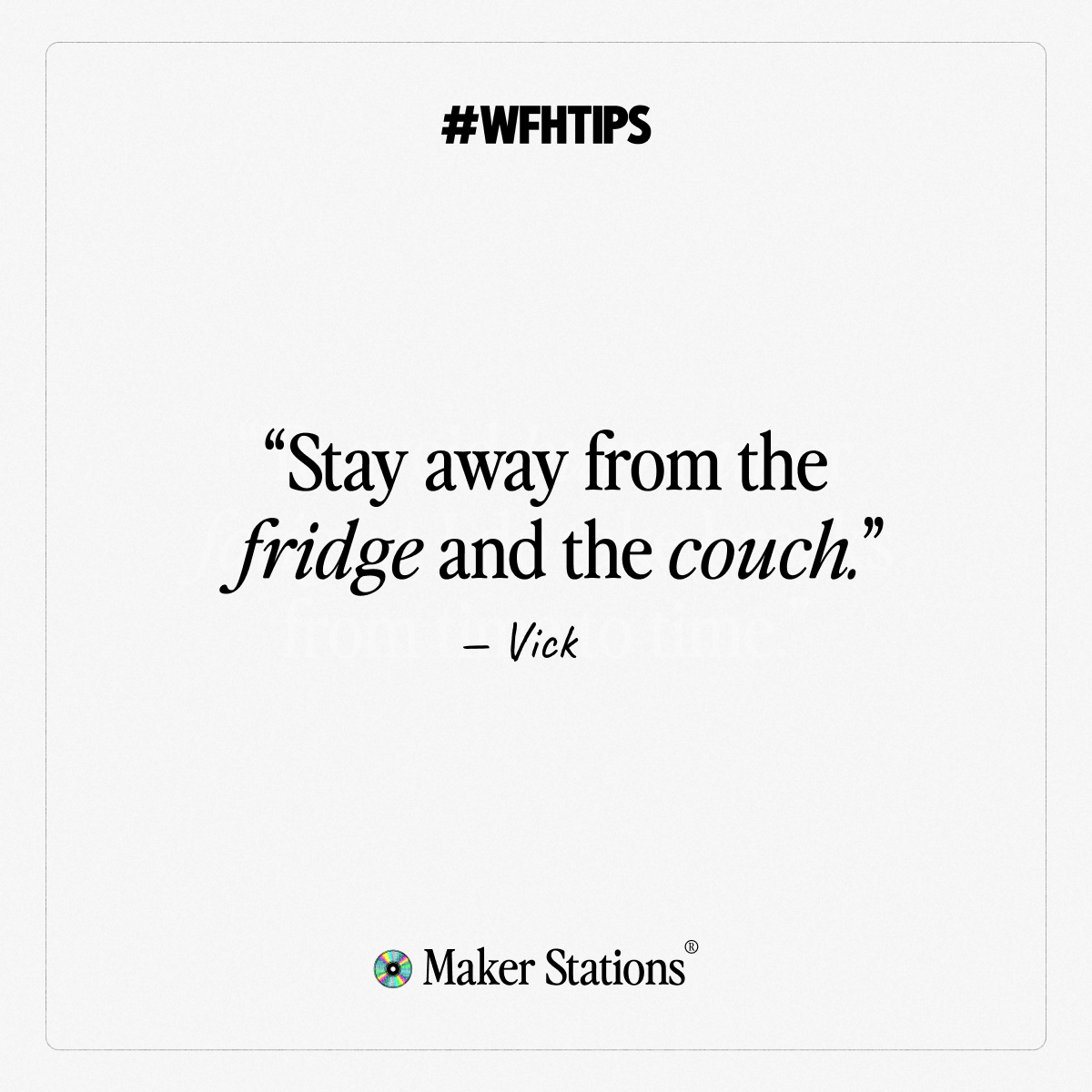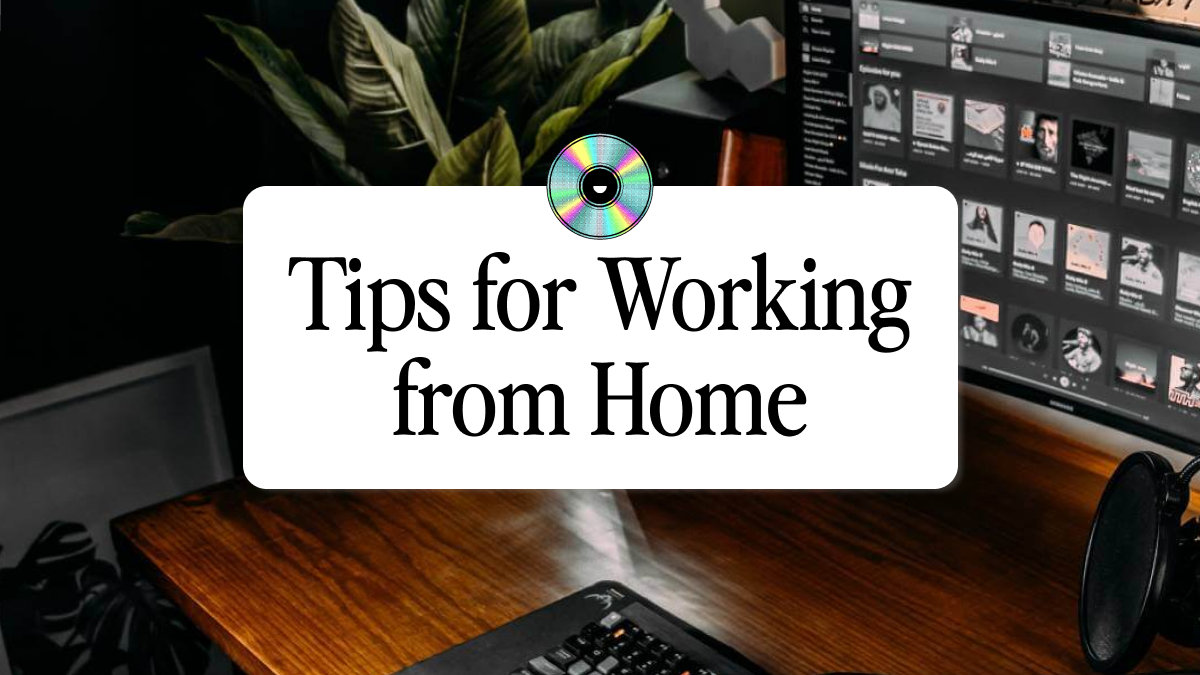 We're a reader-supported publication. This article might contain affiliate links. It means we may receive a commission if you click a link and buy a product that our maker has recommended. The interview was done independently.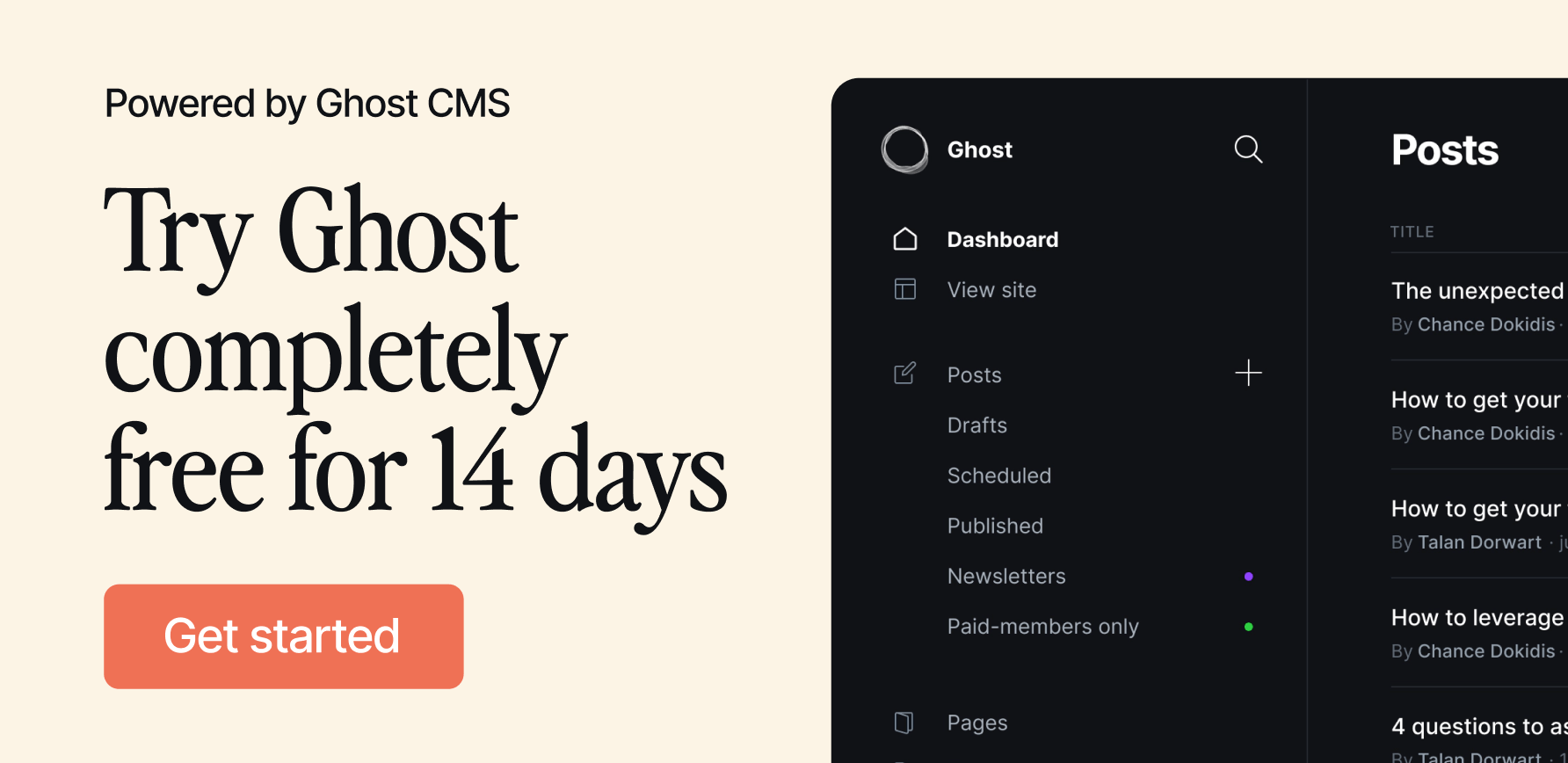 ---