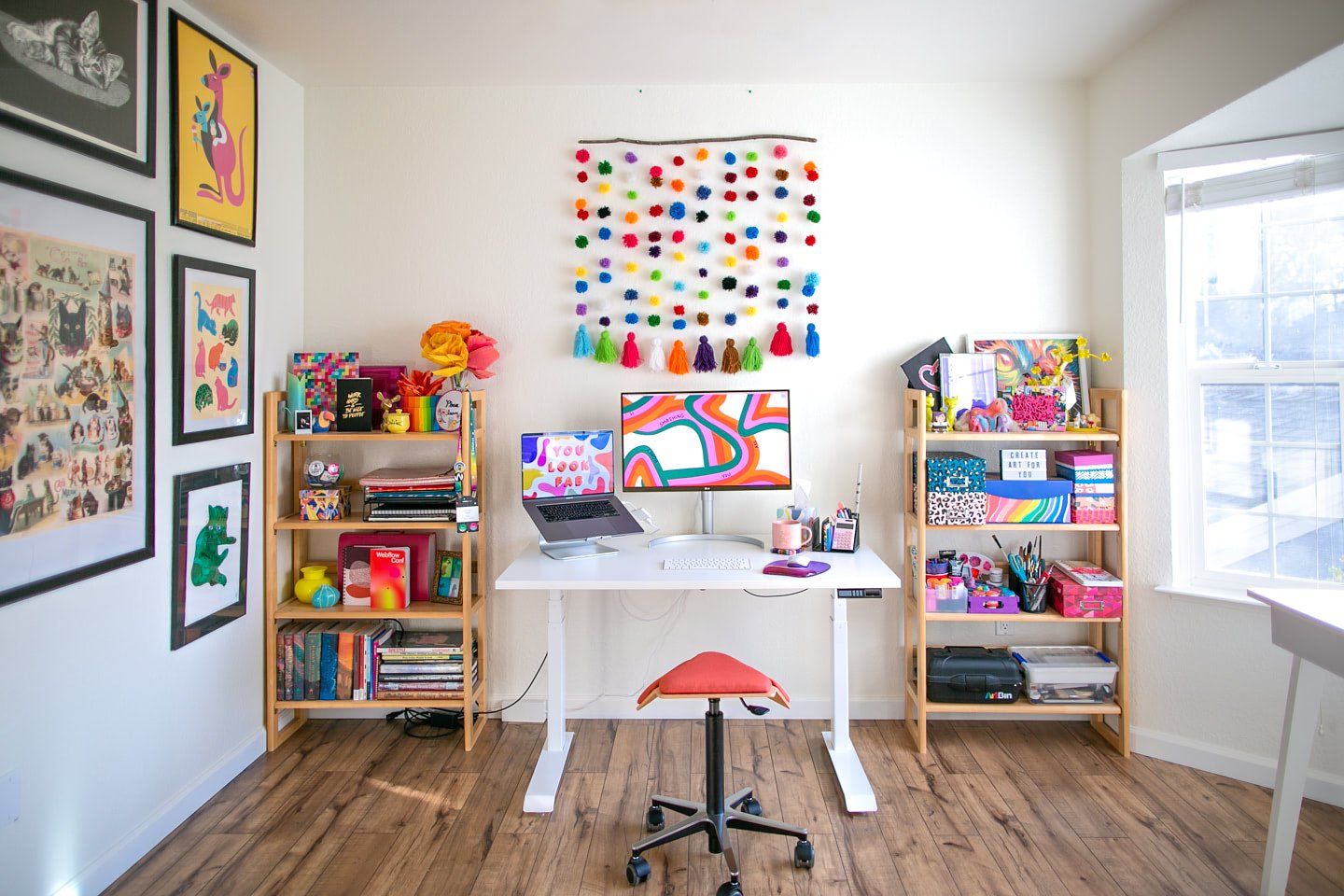 The "Me" Space: a Bright Design Gal Studio Workspace in San Francisco Bay Area, CA
"I don't think I could ever go back to being full-time in an office!"

Name: Christine Maggi
Location: San Francisco Bay Area, California, US
Occupation: Freelance Brand, Web, and UX Designer
Social media: LinkedIn, Twitter
Website: Design Gal Studio
Hello! Tell us a bit about yourself
Hi there!
I'm Christine, a multi-disciplinary designer from sunny California.
I run a solo design shop called Design Gal Studio, where I help mission-driven companies look good and win business.
After working in agencies, in-house corporate environments, and startups over the years, I decided to put all of my brand, web, and UX experience to use for businesses that are doing good in the world.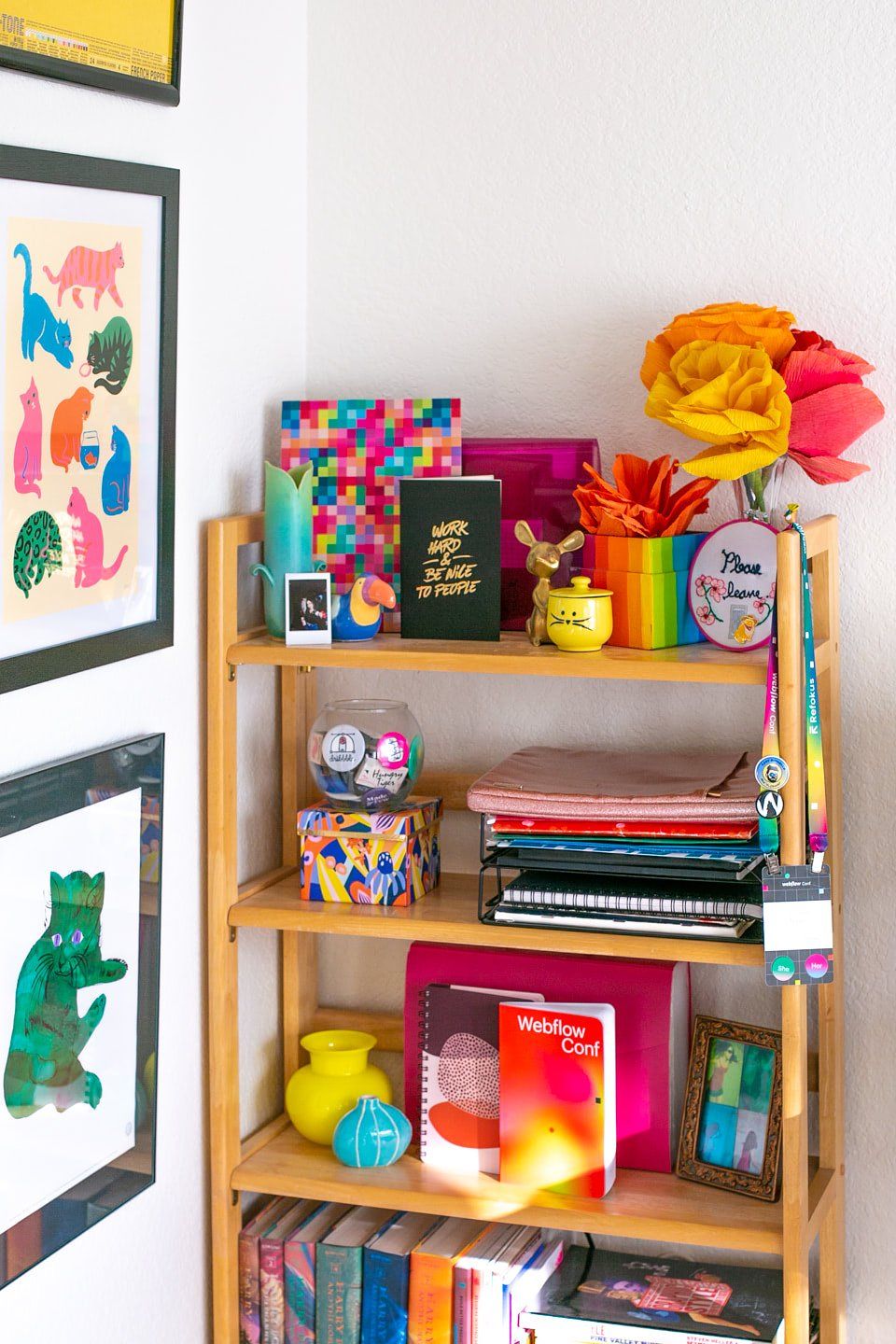 I believe being a generalist is a strength — and I also enjoy doing #allthethings for my clients 🙂
While I'm getting my business off the ground as of this February, I'm pretty active on Twitter.
Feel free to reach out and say hi!

Take us through your setup
It's always been important to feel like my workspace is "me."
I prefer bright and colourful spaces with a lot of light and fun things to look at.
It's kind of funny because my work (and wardrobe!) tends to be more minimalist, but my interior design preferences can definitely lean more maximalist, at least when it comes to putting things on a wall.
My wall has a mixture of thrifted posters, prints, and original artwork.
I believe it's at least 75% cat-related.
I'm definitely a cat lady.
I'm hoping to swap out some of the older posters for new ones as I get them. Probably more cats.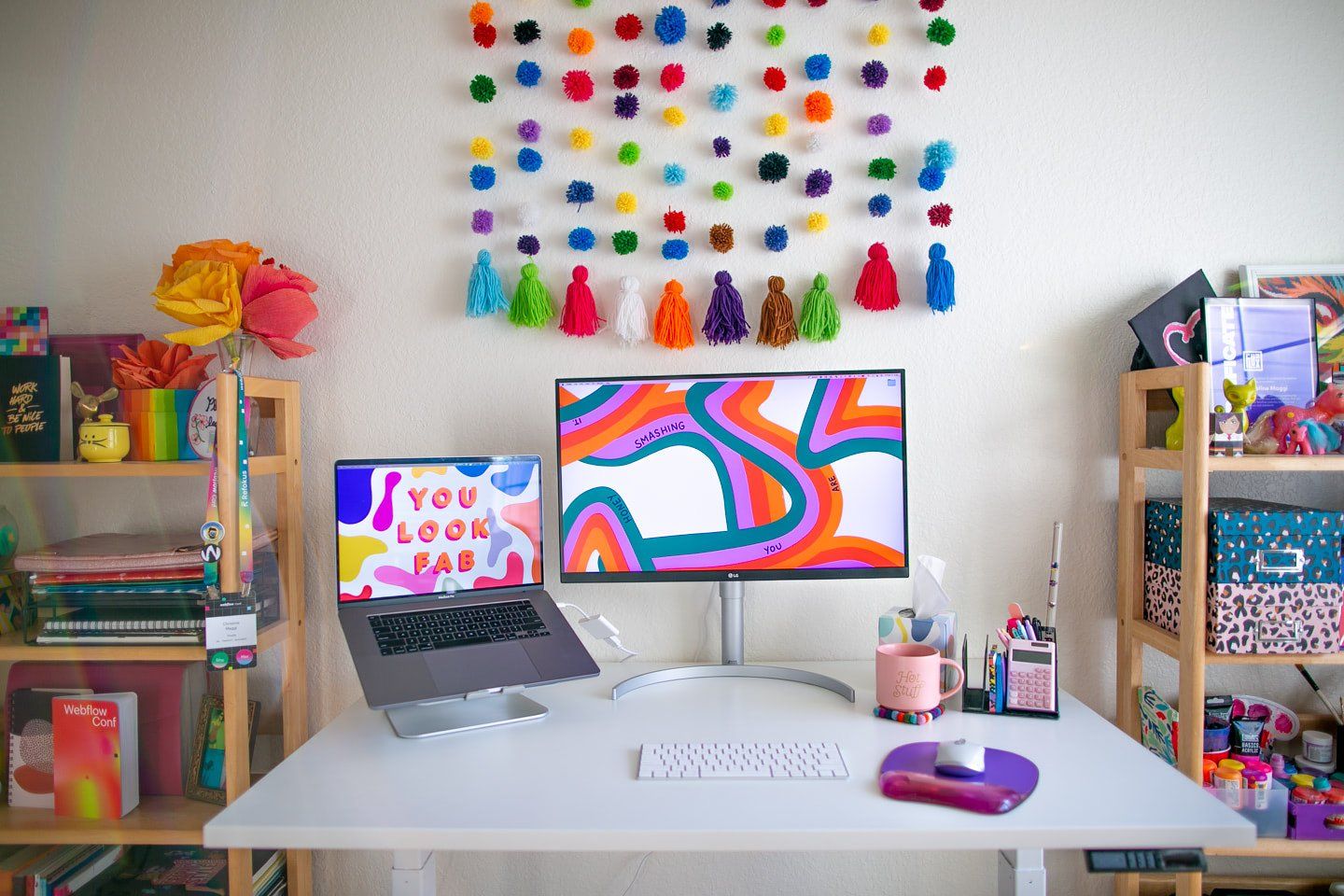 Furniture-wise, I have my main standing desk with bookshelves on either side.
I also have a smaller desk against my window that I use as a second setup or for other creative activities like painting or sewing.
I also have a saddle stool I recently got this year to replace my old office chair — it's helped my posture a lot!
My bookshelves are full of things that are fun to look at — books, art supplies, sentimental items, and design-y things.
What I love about my office is how much natural light it gets.
Being on the 2nd floor with a big bay window has its perks.
It can get really hot up there in the summer, though.
What's your favourite item on your desk?
It seems silly, but I love my little pink calculator that cost around $7.
I specifically requested it as a Christmas gift one year, and I use it daily.
It's a way better time than pulling out your phone for simple math.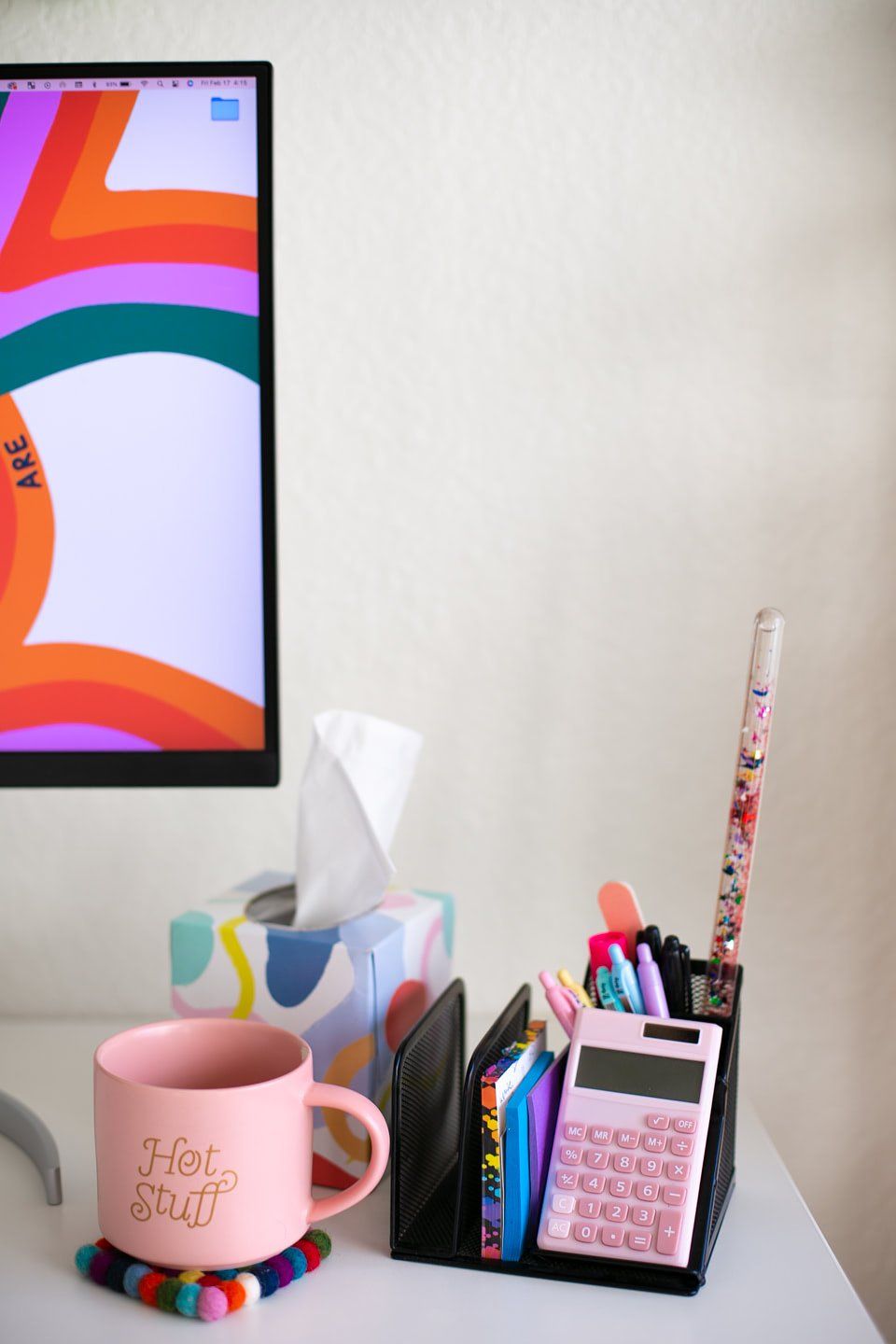 What apps or tools do you use to get things done?
I'm a huge fan of Figma for anything web or UX related.
I've tried to get into Notion for productivity reasons but to be honest, I usually stick with Apple Notes and my Google Calendar, which runs my life.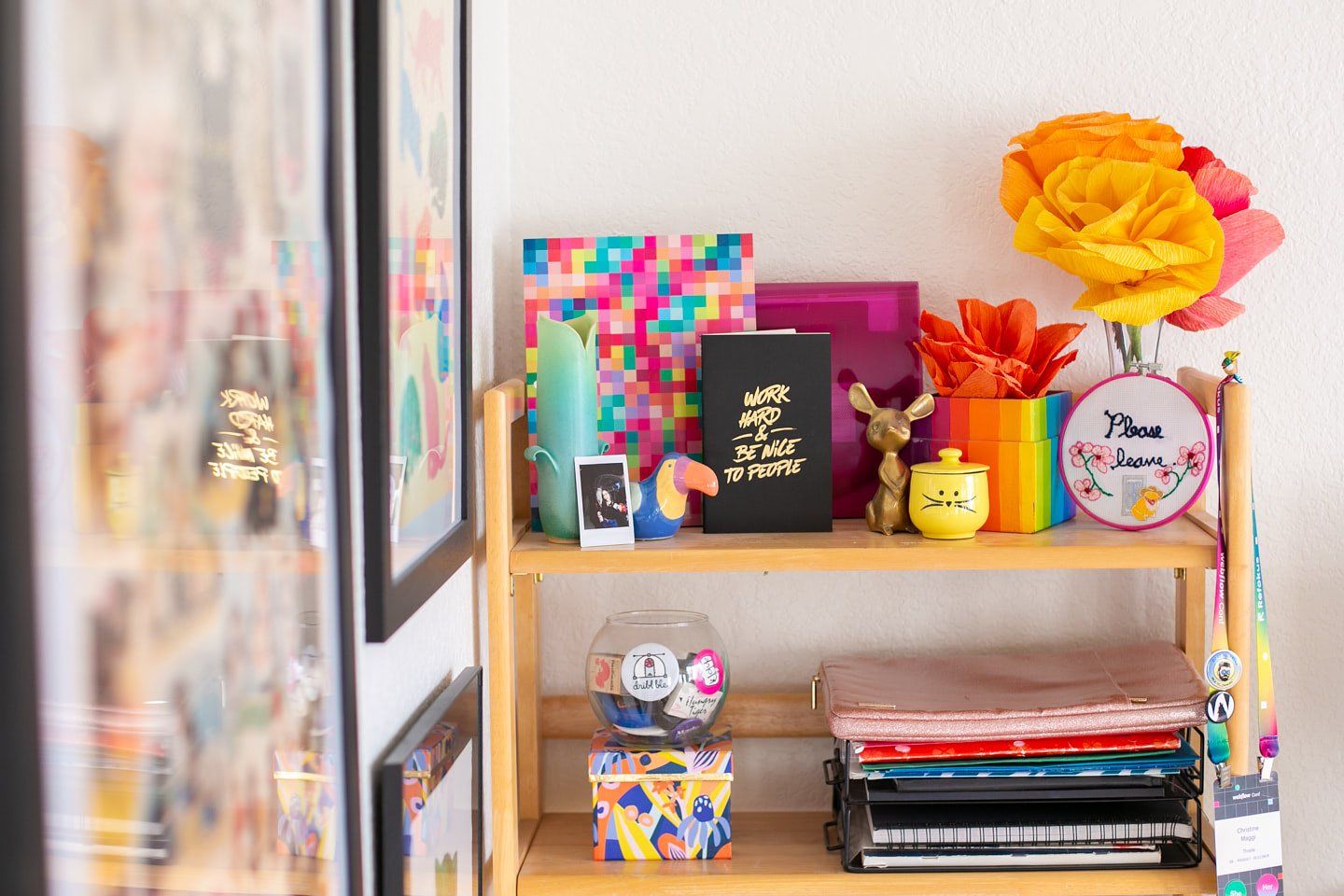 I spend a large chunk of my days in Slack chatting with clients and my design community fellows.
I listen to a lot of podcasts and music on Spotify.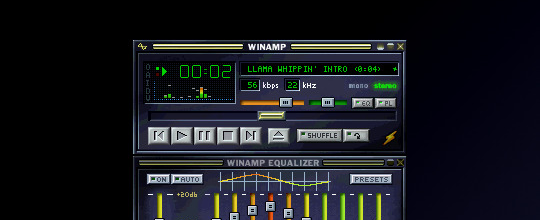 What books, blogs or podcasts recently caught your attention?
I'm not much of a book reader, but getting a library card and checking out audiobooks from Libby has been fun!
Some of my regular podcast listens are The Great Design Lead, Webflail, and Overflow.
A recent guilty pleasure has also been Frosted Tips with Lance Bass, where I catch up on the lives of former boyband members of yesteryear.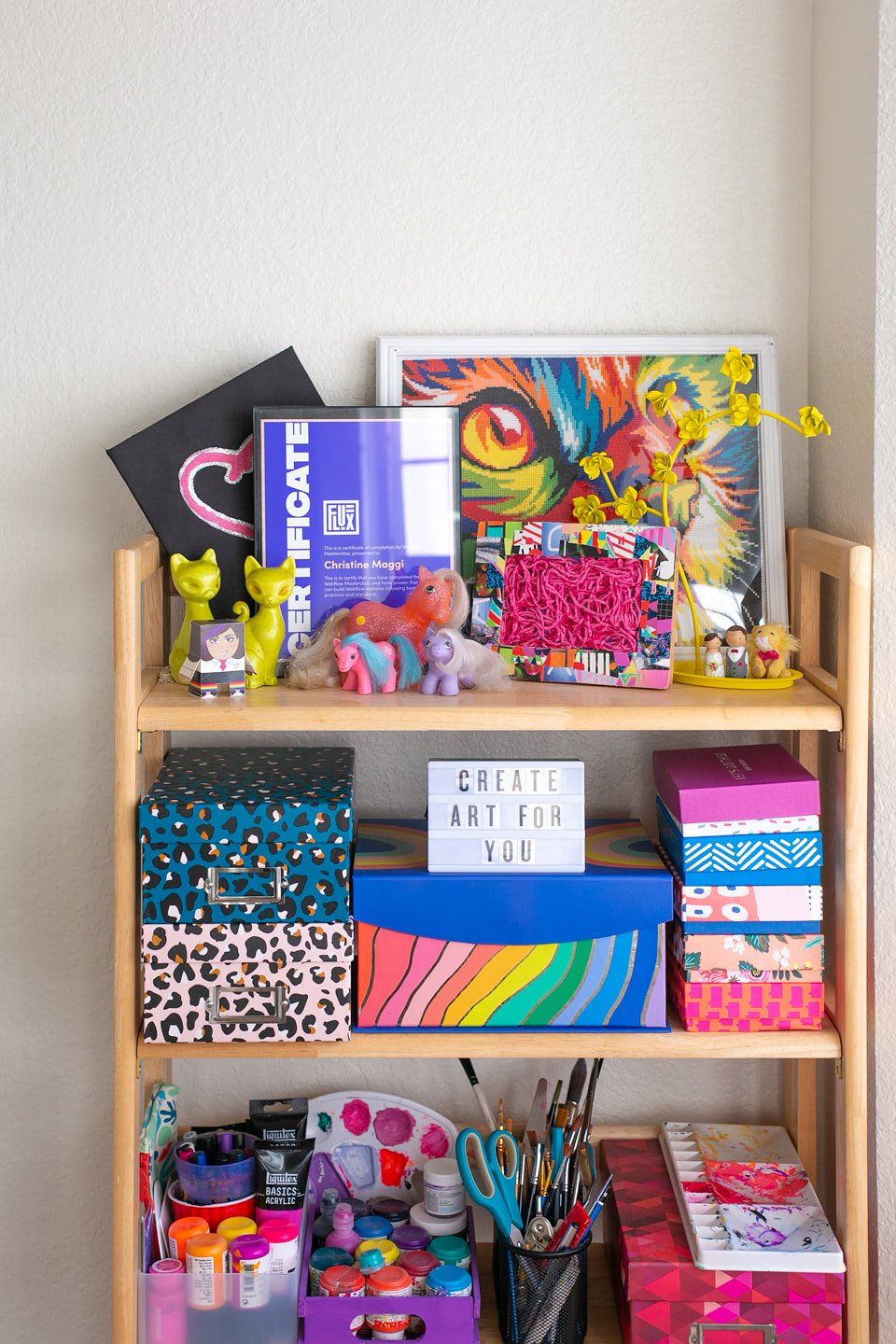 Any tips for other makers who want to improve their workspaces?
Don't be afraid to make it your own!
Have things around that bring you joy and put you in a good mood.
It makes a big difference.
What does your typical day look like?
I'm usually up around seven or eight, and I like to ease into my mornings with breakfast and coffee.
Before getting ready for the day, I check emails, social, and Slack from the living room couch.
The workday is usually a mix of meetings, admin, and design work.
I try to mix sitting, standing, and walking on my walking pad (which has been a life changer).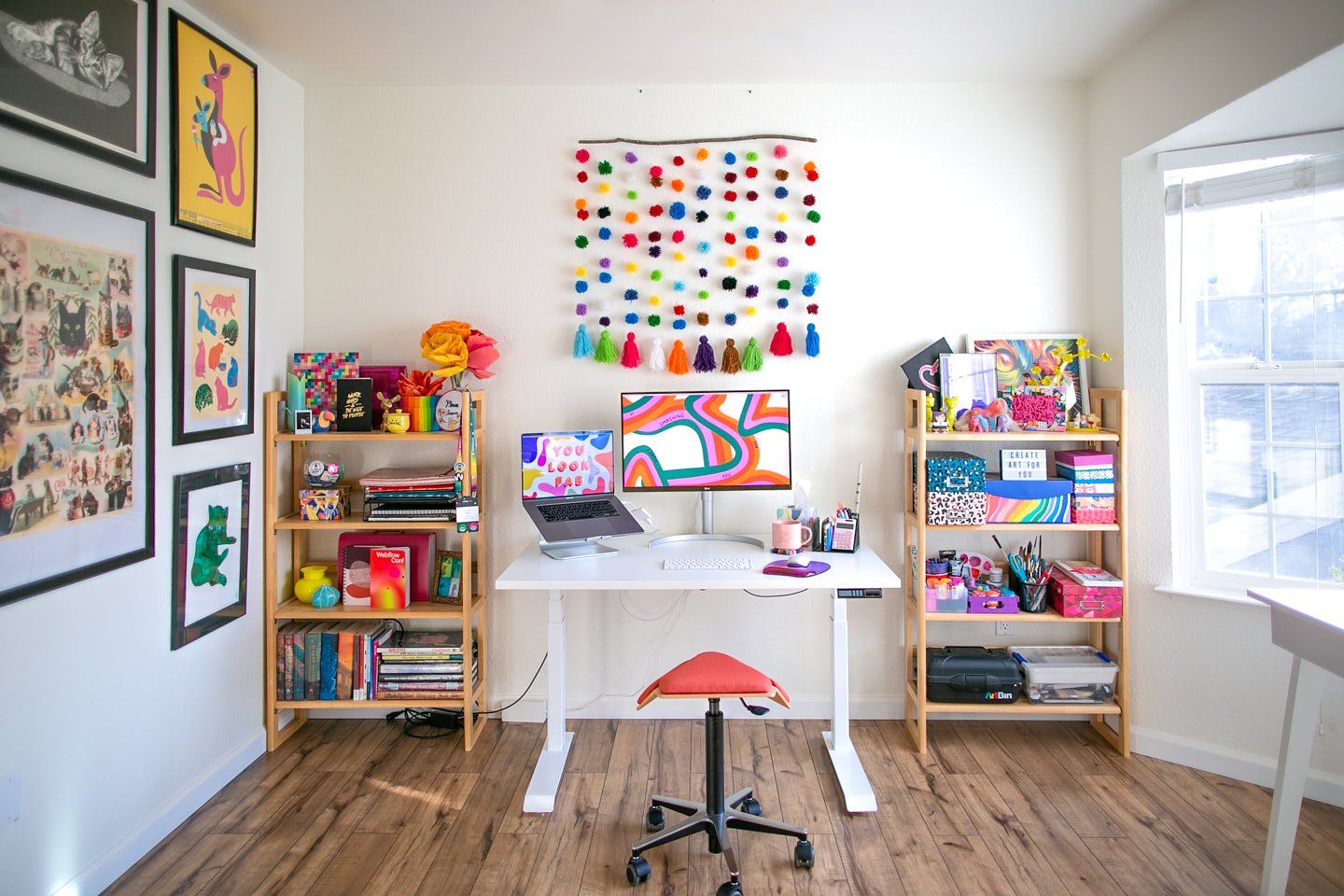 At some point in the day, usually around lunch, I take my dog for a walk or hang out with her in the backyard for a bit to get some sun.
Moments like that make me really thankful to have been working from home full-time since March 2020.
I don't think I could ever go back to being full-time in an office!
My stress levels are way down, and I can sleep and take breaks when I need to.
It's awesome.
Your tips for working from home?
Mixing it up sometimes and working from a coffee shop about once a week has helped break up my routine and get me out of the house.
I think it's important to have a change of scenery, especially if you work alone.
It's easy to go days without interacting with anyone in person during the workday, which can quickly make you feel isolated and stuck.
You have to get out there a little bit more than you think.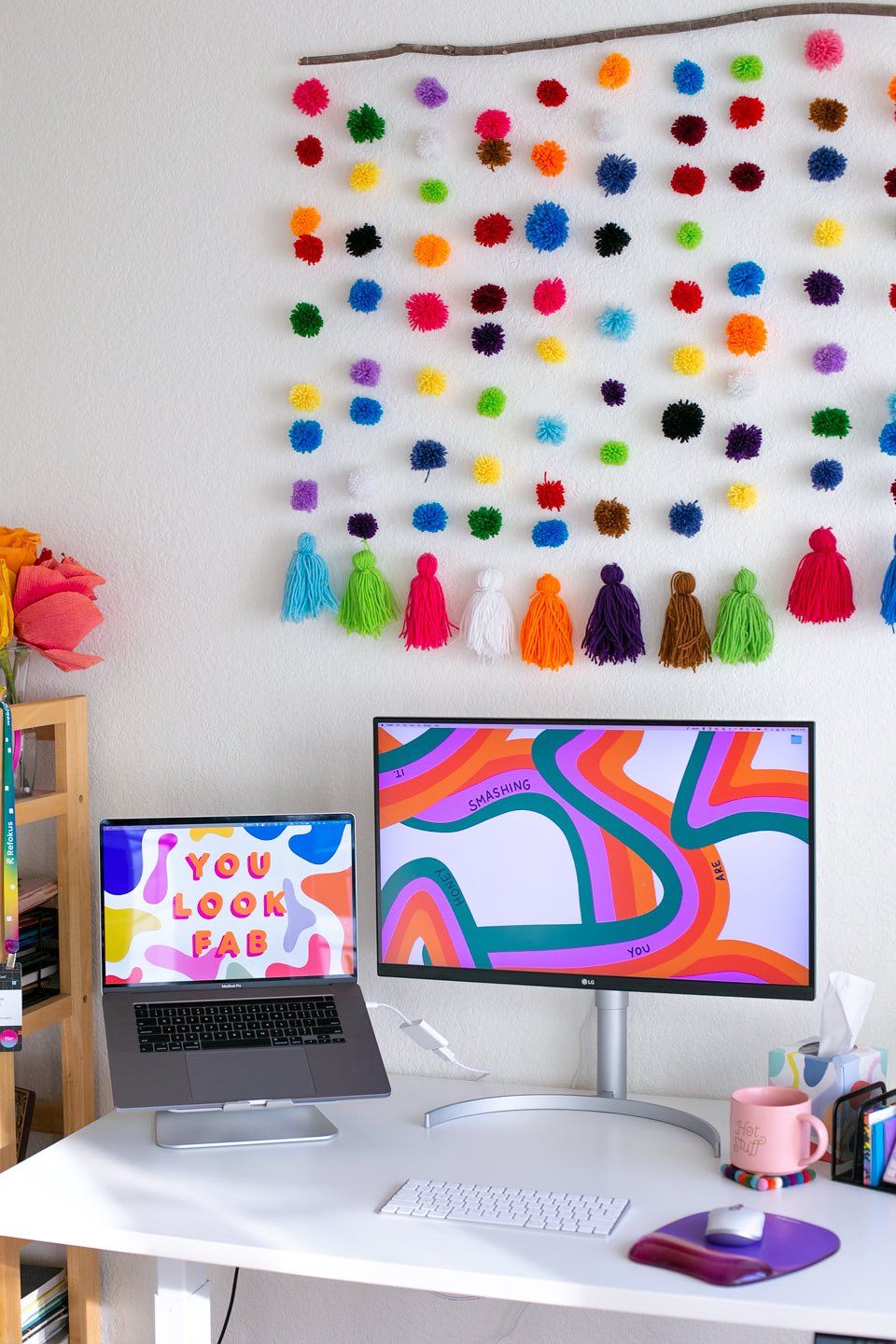 For time management, I find time blocking helpful.
Visually seeing a task as a chunk of time on my calendar helps me focus and know that I've set aside time for it.
Marking deadlines in my calendar is also super helpful for me.
Again, my calendar runs my work life!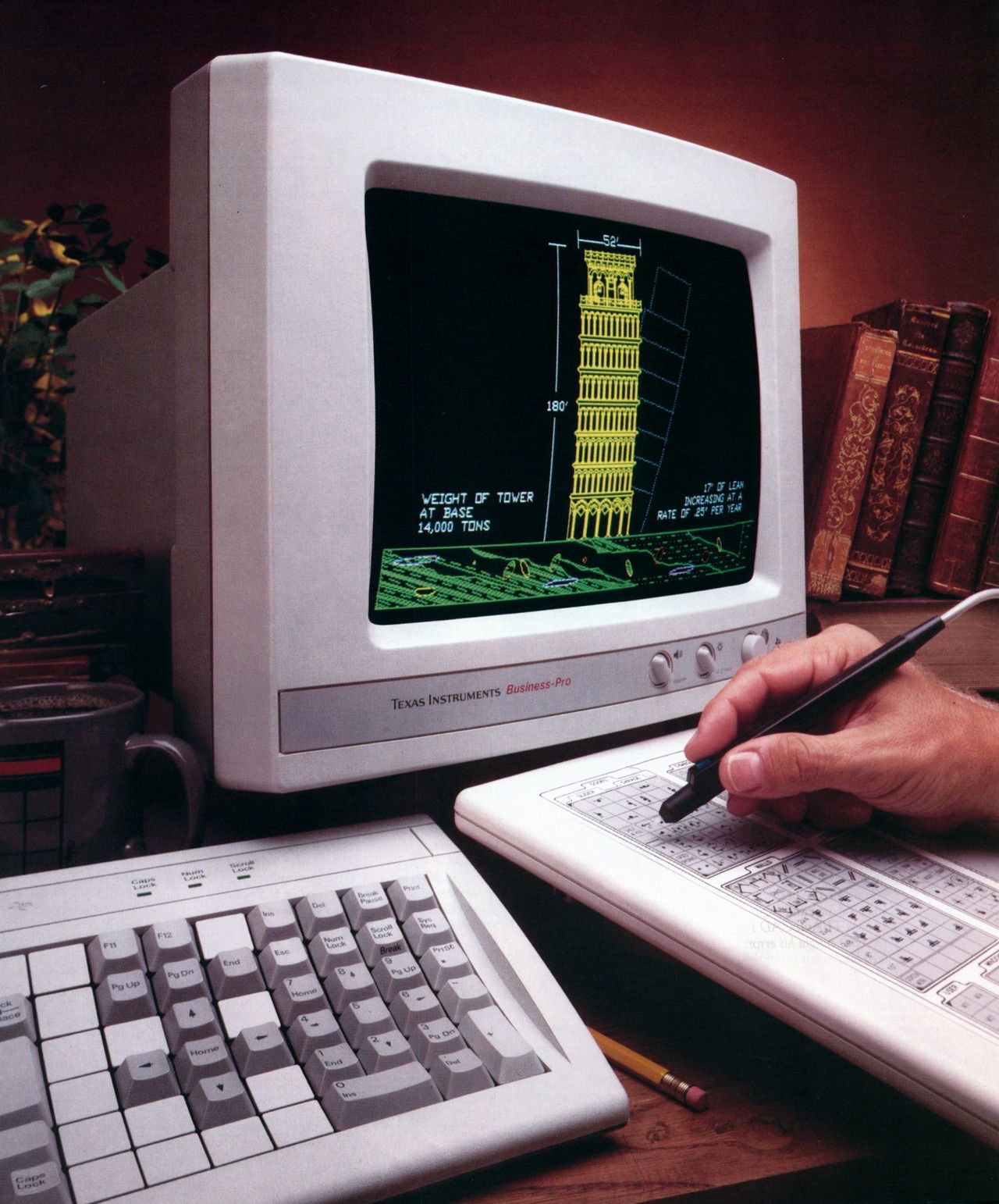 We're a reader-supported publication. This article might contain affiliate links. It means we may receive a commission if you click a link and buy a product that our maker has recommended. The interview was done independently.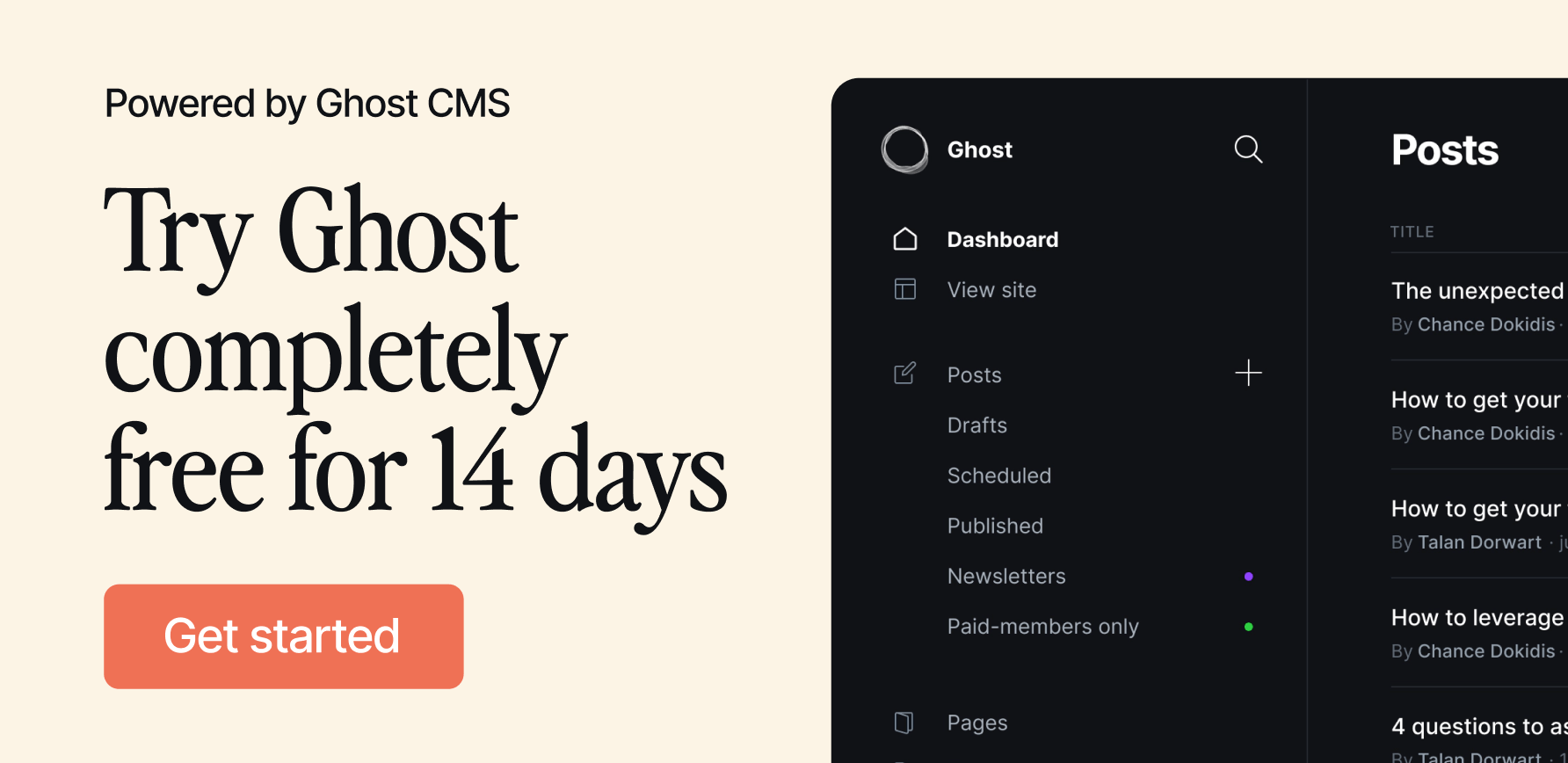 ---