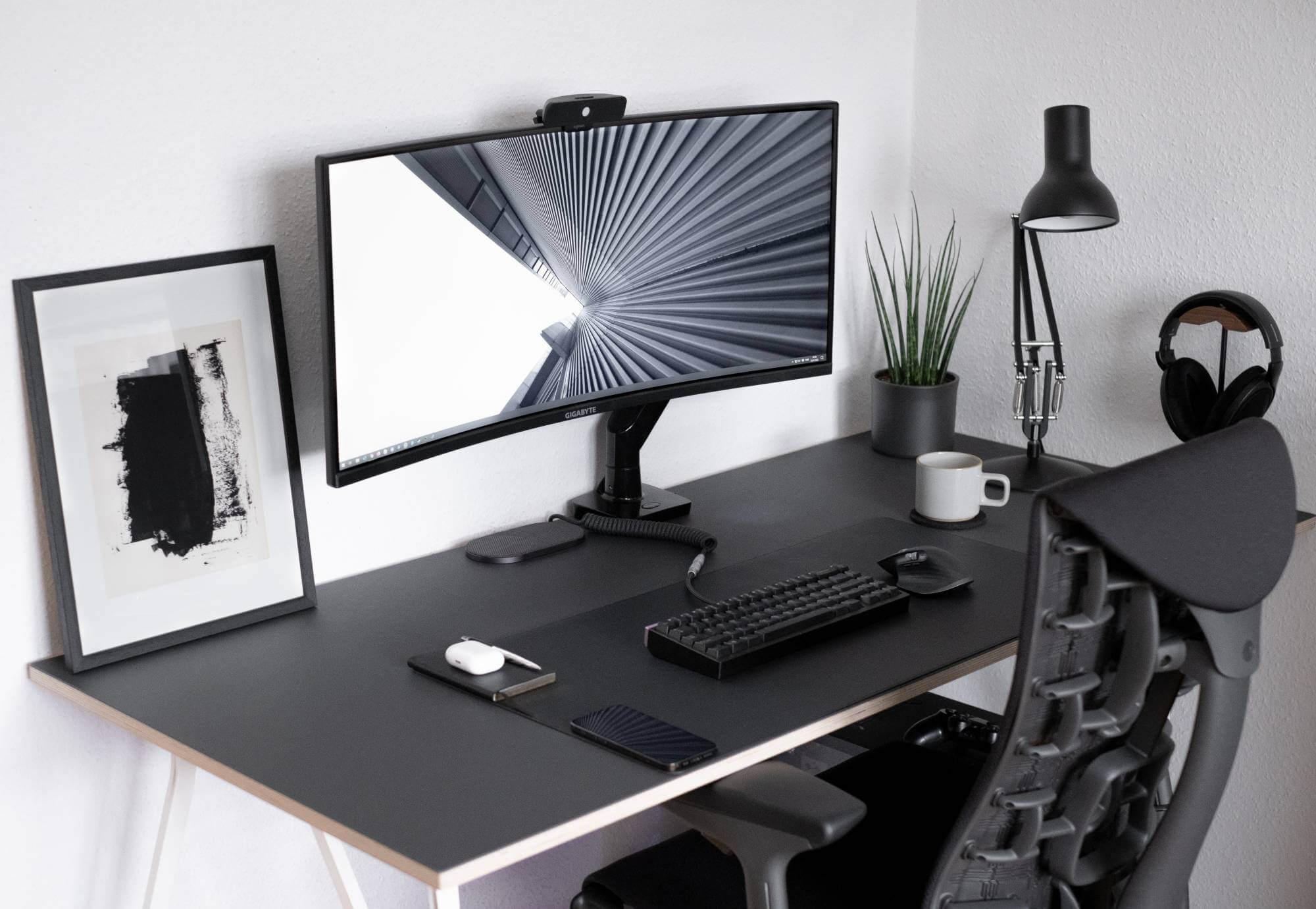 Minimalist Monochrome Desk Setup in Heidelberg, Germany
"Subtle colours, clean lines, only the essentials (while still adding some personal touch) and quality over quantity"
What's Inside
Join 1000+ Curious Readers.
Every Sunday evening, get an *in-depth* workspace tour from a random corner of the world.
Name: Marc
Location: Heidelberg, Germany
Occupation: Project Manager (Product/Marketing)
Room size: 11 m² (118 ft²)
Cost of the setup: ~$6K (including PC, keyboard, chair, etc.)
Social media: Instagram
Hello! Tell us a bit about yourself
Hey all, and thanks for reading about me and my setup! My name is Marc.
I'm a Project Manager for marketing and product development related topics.
After working freelance for around four years, I recently switched back to regular employment.
Now I work within a steady team and focus on specific projects/products, rather than collaborate with different clients all the time. It's refreshing to be employed again and get all these employee benefits.
Currently, I'm working for a large asset manager in Germany; hence I'm based in the finance industry.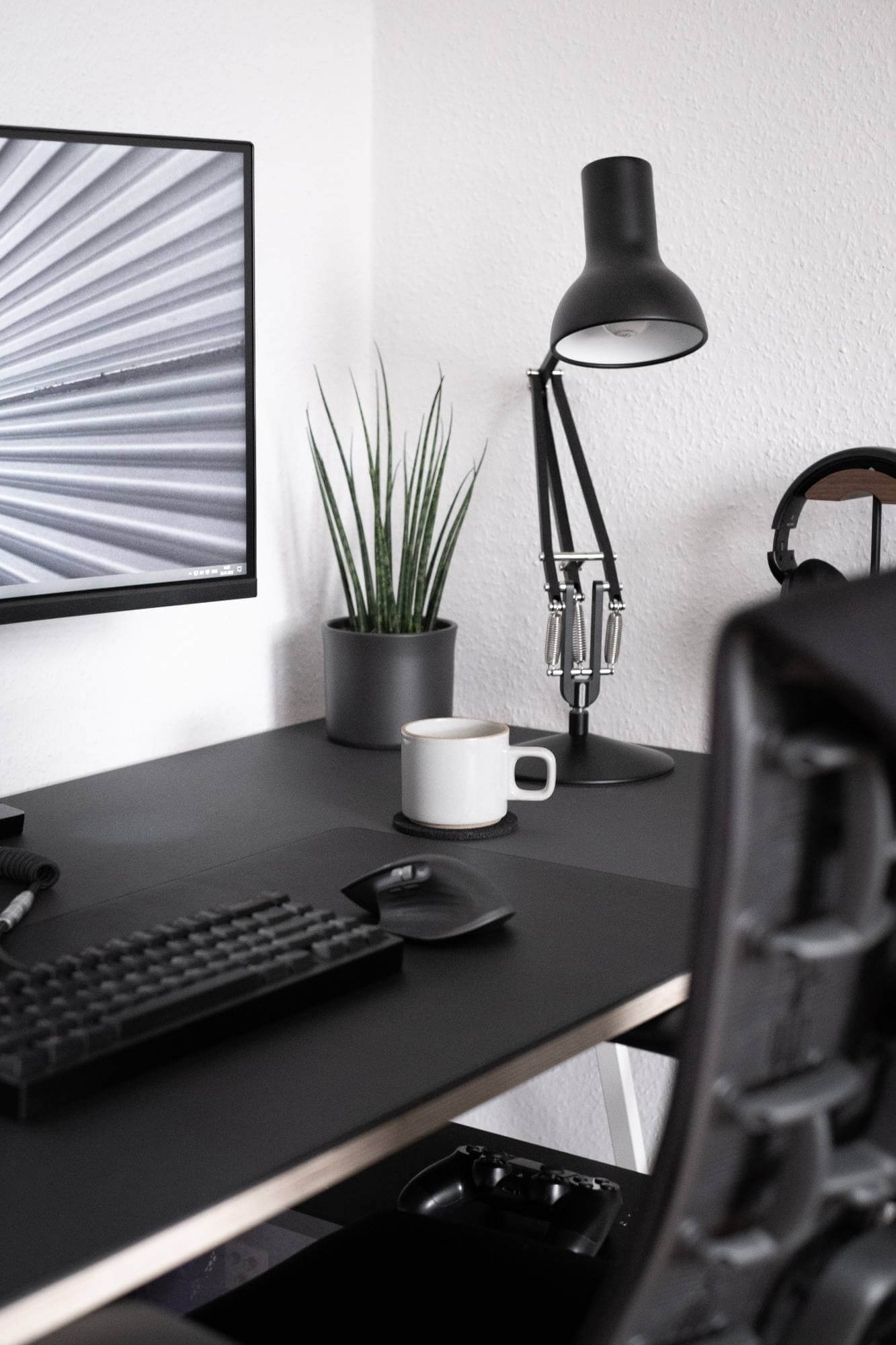 Besides working, I like to spend my days gaming, watching shows, meeting friends or spending quality time with my girlfriend.
Also, I just recently started to be more involved in photography after purchasing the Fujifilm X-T30.
Despite not really being able to right now, I also enjoy travelling and exploring new places (like many people probably).
I've been lucky enough to spend around 14 days in Tokyo in March 2020, just before the pandemic hit.
I can't wait to go back there.
Japan has always been one of my dream destinations. Being there sparked my interest in exploring the country even more.
Plus, Tokyo is a superb place for street photography — highly recommended.
Take us through your setup
I'm a very clean person in general, so I like to keep all things I use tidy at all times. This especially includes my car, home and, of course, my setup.
So, when building my workspace, I had subtle colours, clean lines, only the essentials (while still adding some personal touch) and quality over quantity in mind.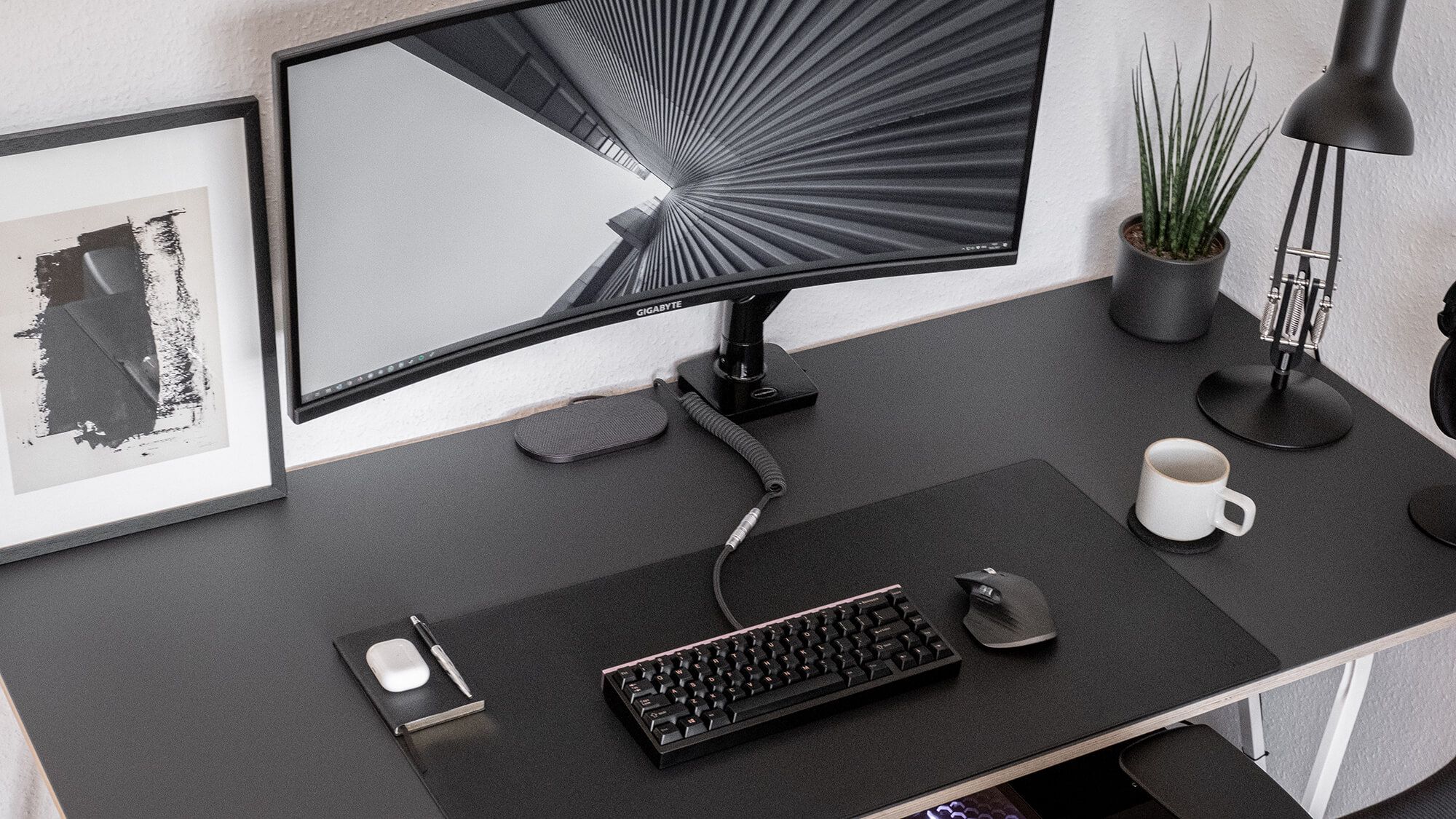 I enjoy going for subtle colours as soothing to look at and easier to combine. As a fan of dark colours, I also wanted to include a lot of black and dark elements.
Therefore, I started to add more black & dark grey items from time to time while looking for higher quality brands as much as possible.
Generally, one main goal was to stay clutter-free and not add anything that I won't frequently need, while neither going for too many design accessories.
A plant and the picture (November, by Lena Wigers) are all I need to add some personal touch but still keep things rather minimal.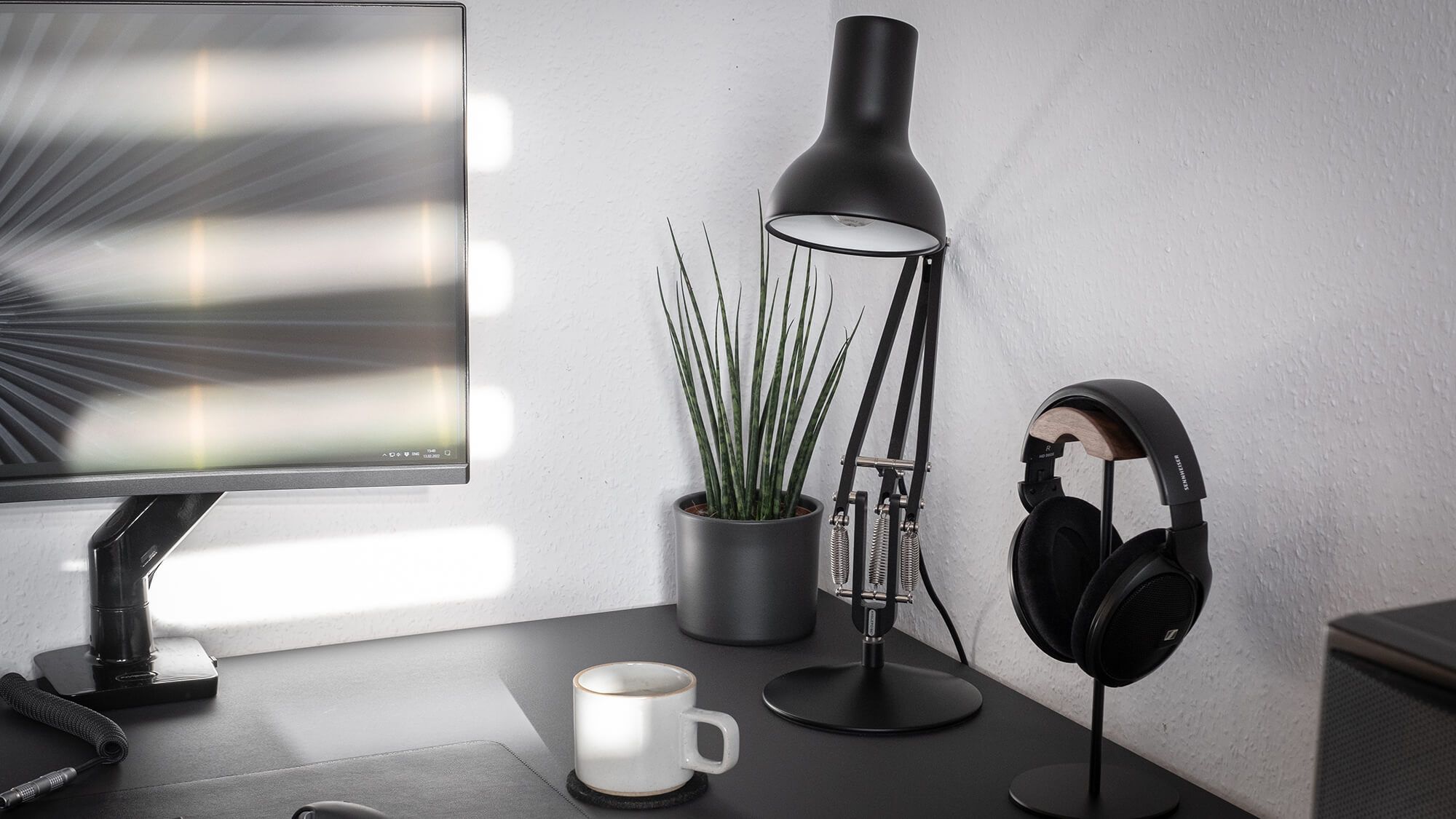 Though a clean setup is not just something that I enjoy looking at, it does also help a lot when it comes to staying focused at work.
I can work a lot better when I'm at a tidy desk or clean workspace in general.
The keyboard is a Mode65 (black with lilac backpiece). It's paired with EnjoyPBT Pink on black keycaps, tropical switches (linear, fully lubed/filmed) and connected via a custom-made USB cable from Keebstuff.
Since I like a rather deep/muted sound, I'm using it with a silicone base and plate foam for its FR4 plate. Stabilisers are lubed Durock V2's, which are modded with foam stickers between the PCB and the stabs.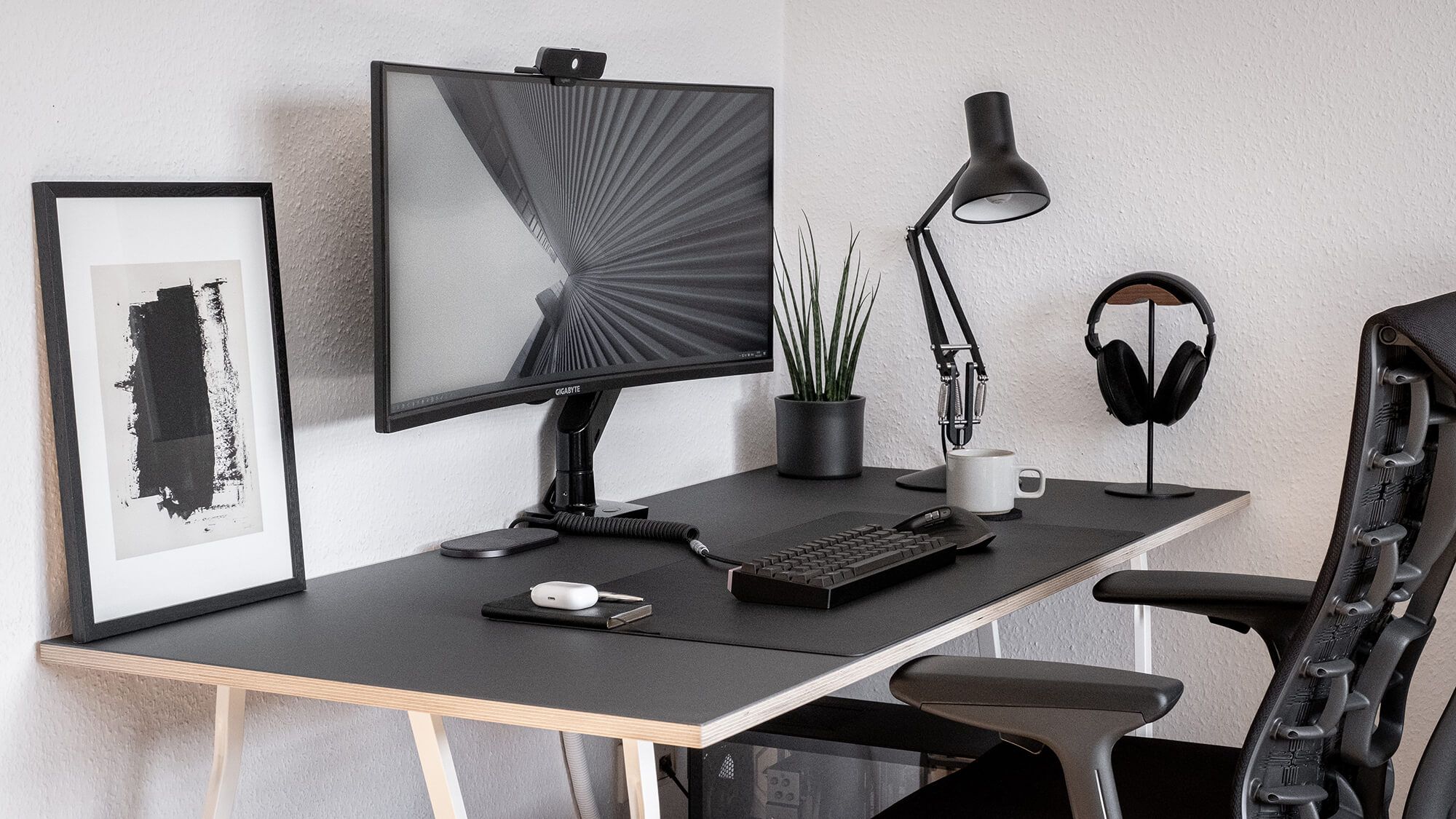 The custom-made desk that I am using is made out of birchwood and has a linoleum surface.
The dimensions are 150×70 cm, and it's made by a cabinet maker from Germany (located in Bavaria).
I really like the idea of supporting craftsmanship and artisans.
This tabletop felt like a great way to support that approach while also investing in a quality piece that will last for a very long time.
I'm using a Gigabyte G34WQC, a 34″ widescreen monitor with a 3440×1440 resolution and 144hz refresh rate. It provides excellent value for the rather moderate price point and does its job very well.
Of course, if you need super accurate colours or are a professional gamer, you might want to go for something else. Though, for many users, this will be a perfect fit and definitely enhance their WFH setup.
The chair is a Herman Miller Embody. I recently purchased it, and I'm extremely happy with it.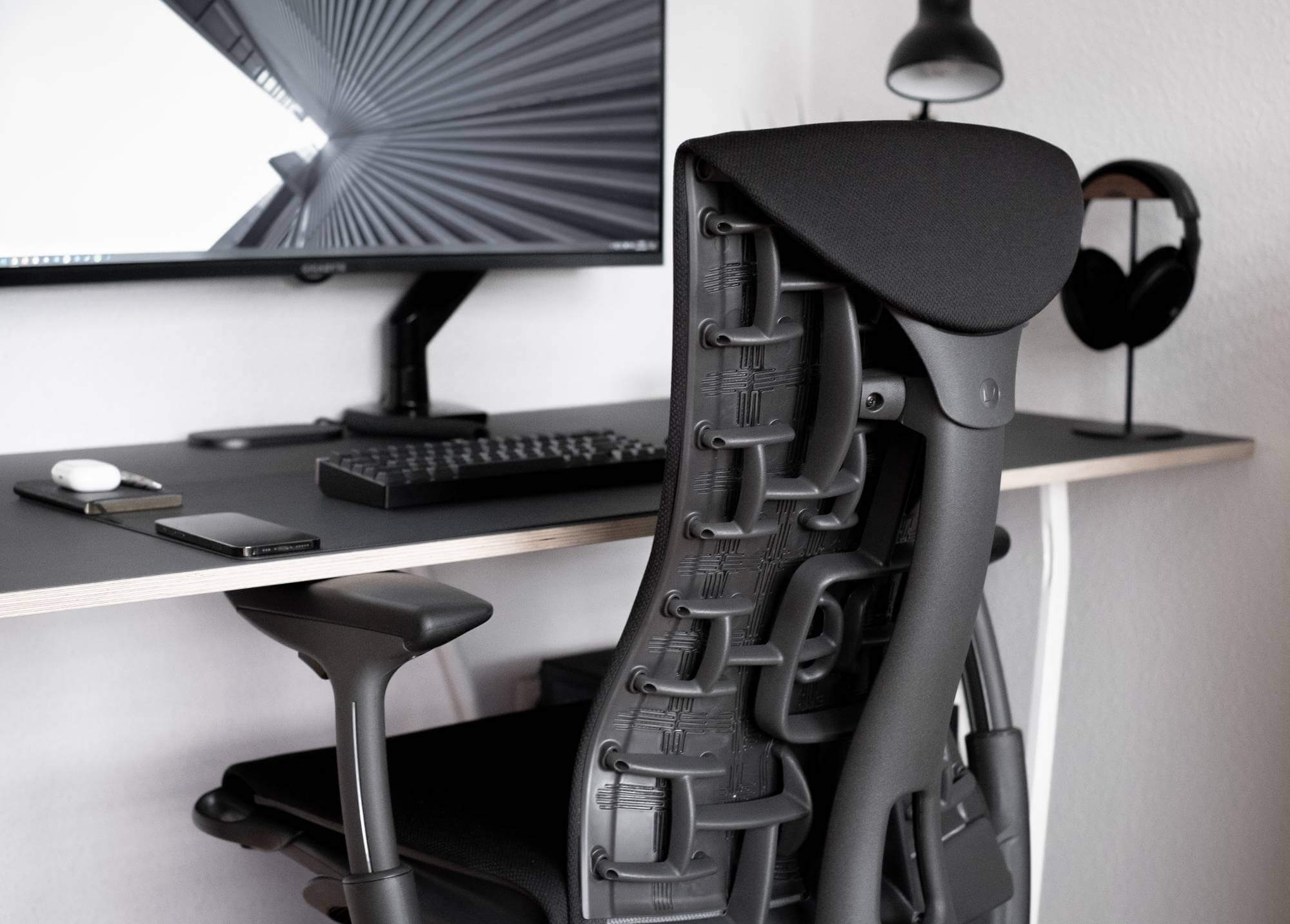 It might not be the cheapest one. But if you sit in front of the computer for many hours daily like I do, investing in a high-quality chair makes a lot of sense — your back will thank you :)
And last but not least — let's talk about my lamp. It's an Anglepoise Type 75 Mini. Not only does it look nice and minimal/industrial, but it also has a rich history.
The roots can be traced back to the 1930s when it was invented and introduced to the market for the first time.
Since then, the lamp's characteristics pretty much stayed the same, making it even more appealing.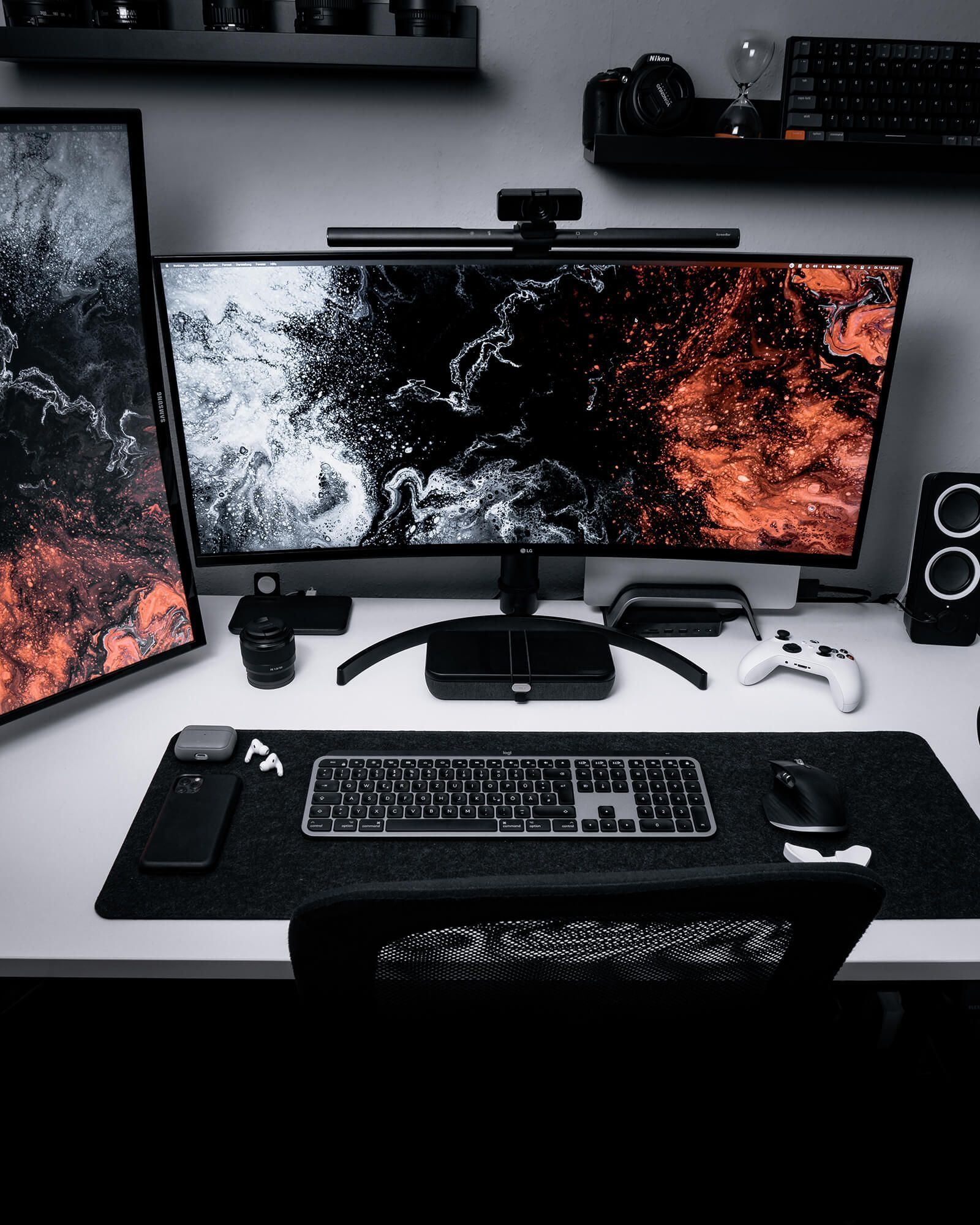 There is not much I want to change at this point, except for the keycaps on my custom keyboard.
Although, you usually can't just buy them, since a lot of keyboard parts have to be purchased through "group buys".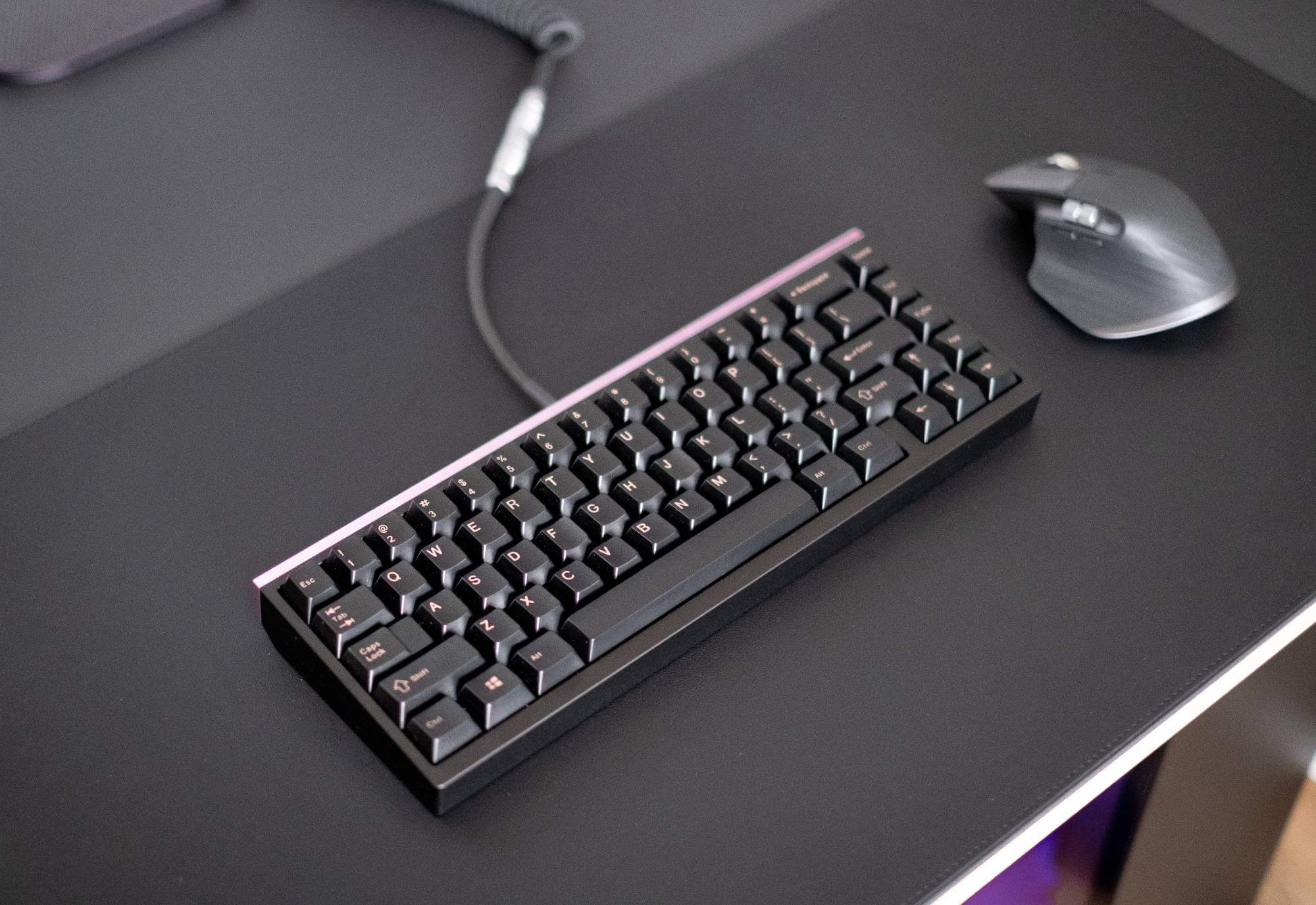 These are basically crowdfunding, making waiting time a standard in that hobby.
Also, I do have a soft spot for small form factor PCs. So, that might be some project for the future, who knows…
What's your favourite item on your desk?
That is extremely hard to answer since I put quite some thought into all of them. Although, I think I am going for my Sennheiser HD 560S. I bought them on Amazon recently.
At first, I thought about choosing my keyboard as a favourite item. However, I'm still waiting for the keycaps I talked about, so it will be my favourite item in the future, I suppose.
But for now, it's my headphones.
Why? Because I've been enjoying high-quality audio since I was a teenager.
It's just something that I never get tired of.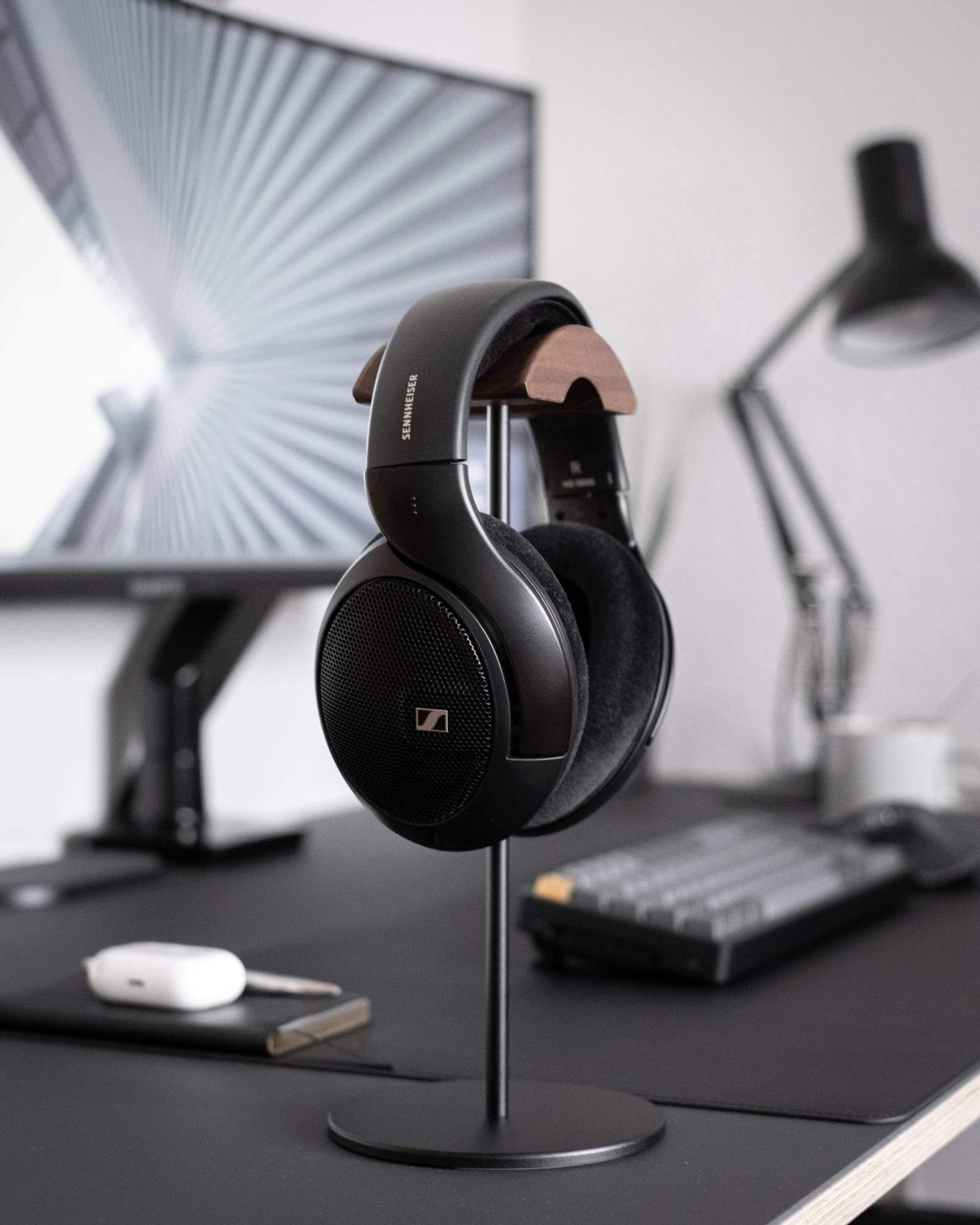 One of the initial purchases I made when I first started to earn money at the age of 18 was some nice pair of speakers from Canton. They are still in use after more than 12 years and provide great sound to my PlayStation/TV setup.
So yeah, good quality audio could be considered one of my hobbies. The Sennheiser headphones are definitely a good choice for any entry-level audiophile.
Since I also need a microphone for calls at work or Discord sessions with my friends, I'm attaching a wireless one from AntLion onto them whenever needed to turn them into a headset.
What apps or tools do you use to get things done?
Besides the usual apps at work like Outlook or Excel, I'm a frequent Trello user.
I've been using Trello for the past years to maintain a good structure when working on my projects.
It's working out pretty well. So, a project management tool is absolutely essential for me.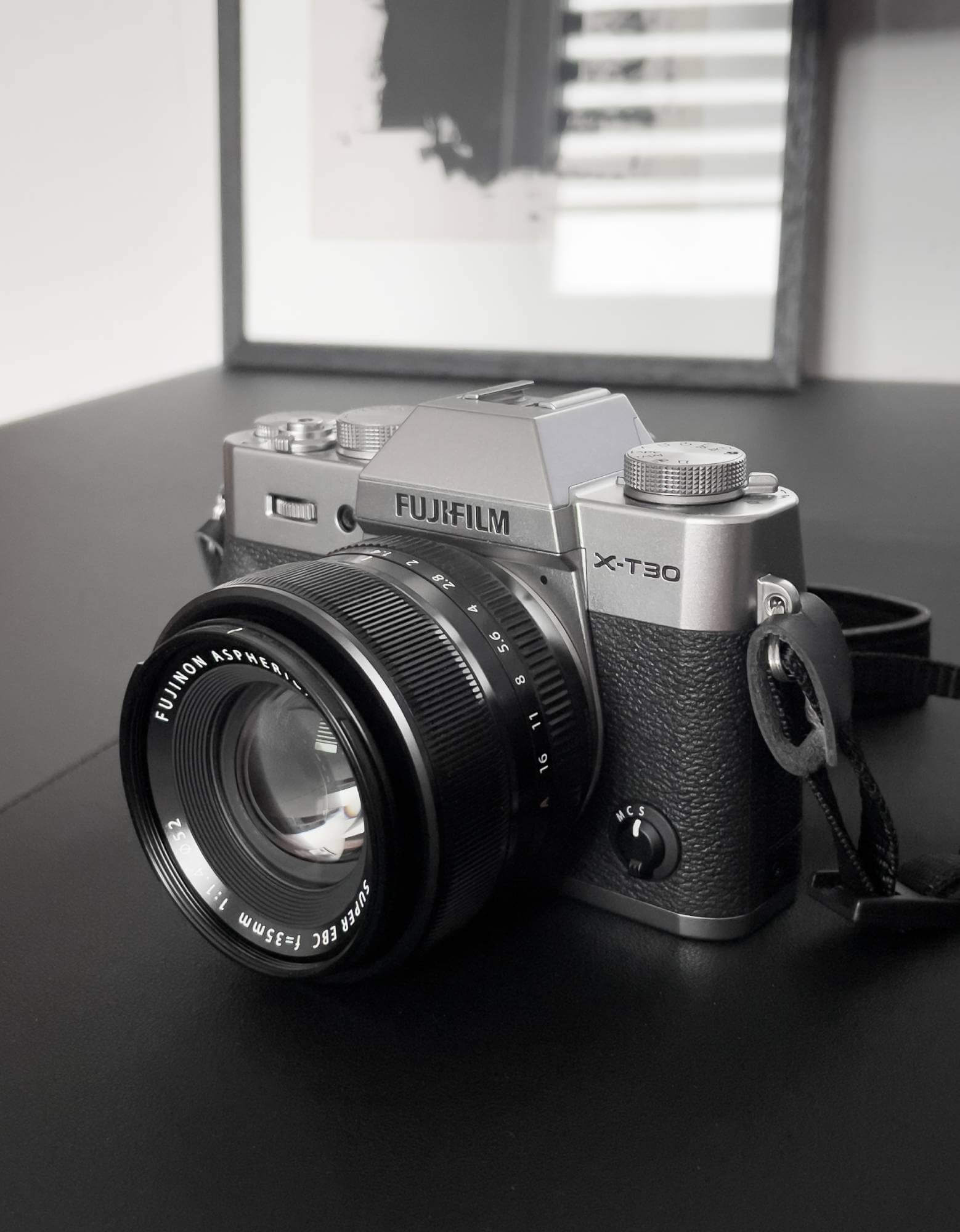 In general, I also like to use to-do list apps for pretty much anything — work-related things, private stuff, grocery shopping lists and even budgetary purposes.
Currently, Microsoft To-Do is my app of choice.
I love being organised, even when it comes to simple daily tasks. So a solid to-do list app is essential.
What books, blogs or podcasts recently caught your attention?
To be honest, I haven't read a book nor listened to a podcast in a while.
Sources of inspiration are mainly people on YouTube/Instagram at the moment. Since I'm interested in tech, design and fashion, I love creators like:
I draw a lot of inspiration from these guys. I highly recommend checking them out if you're into their respective realms.
I'd also like to mention MENU and Norm Architects for their tremendous interior and furniture designs.
Any tips for other makers who want to improve their workspaces?
Honestly, invest in a good chair and a solid screen.
When working from home, it's super important to be mindful about how you sit and what you look at.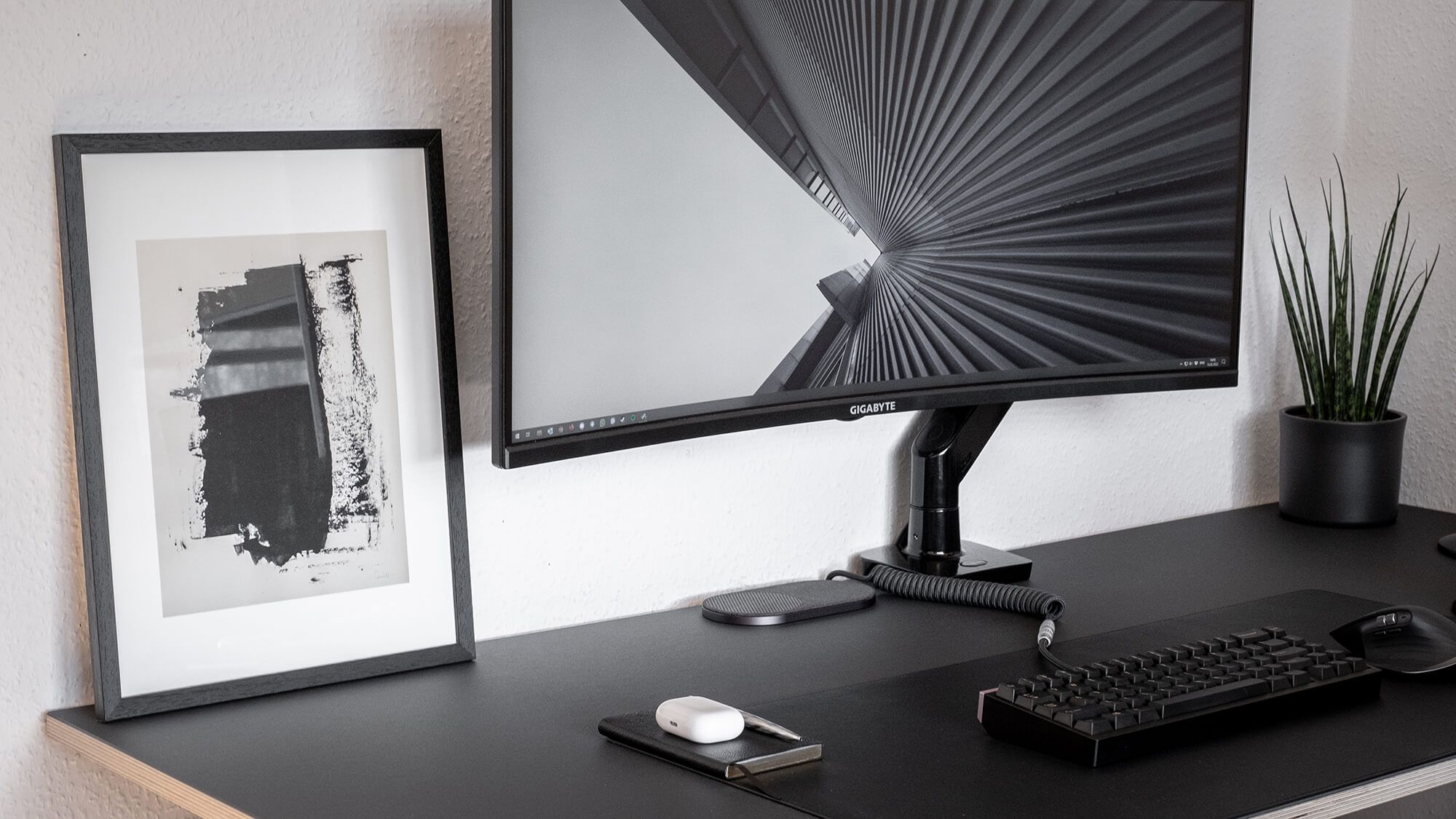 On top of that, I can recommend staying clutter-free as much as possible. This helps to avoid distractions.
Though this is very much about personal preference. Some people just like to have all the things on their desk, to reach them immediately when needed.
What does your typical day look like?
I usually get up between 8:30 and 9:30 in the morning on workdays, which is rather late for many, I suppose.
I'm just such a night owl and way more creative/productive at later hours, so even 9 am or 10 am is a little bit too early, if I'm completely honest.
After waking up, I usually check my phone for emails and messages, plus some scrolling on Instagram. On some days, my girlfriend (who is also a night owl) would get up around the same time.
Mostly, I get up before her, and I'll head straight to my home office to turn on the computer.
Afterwards, I go upstairs to the coffee machine to get my first cup for the day.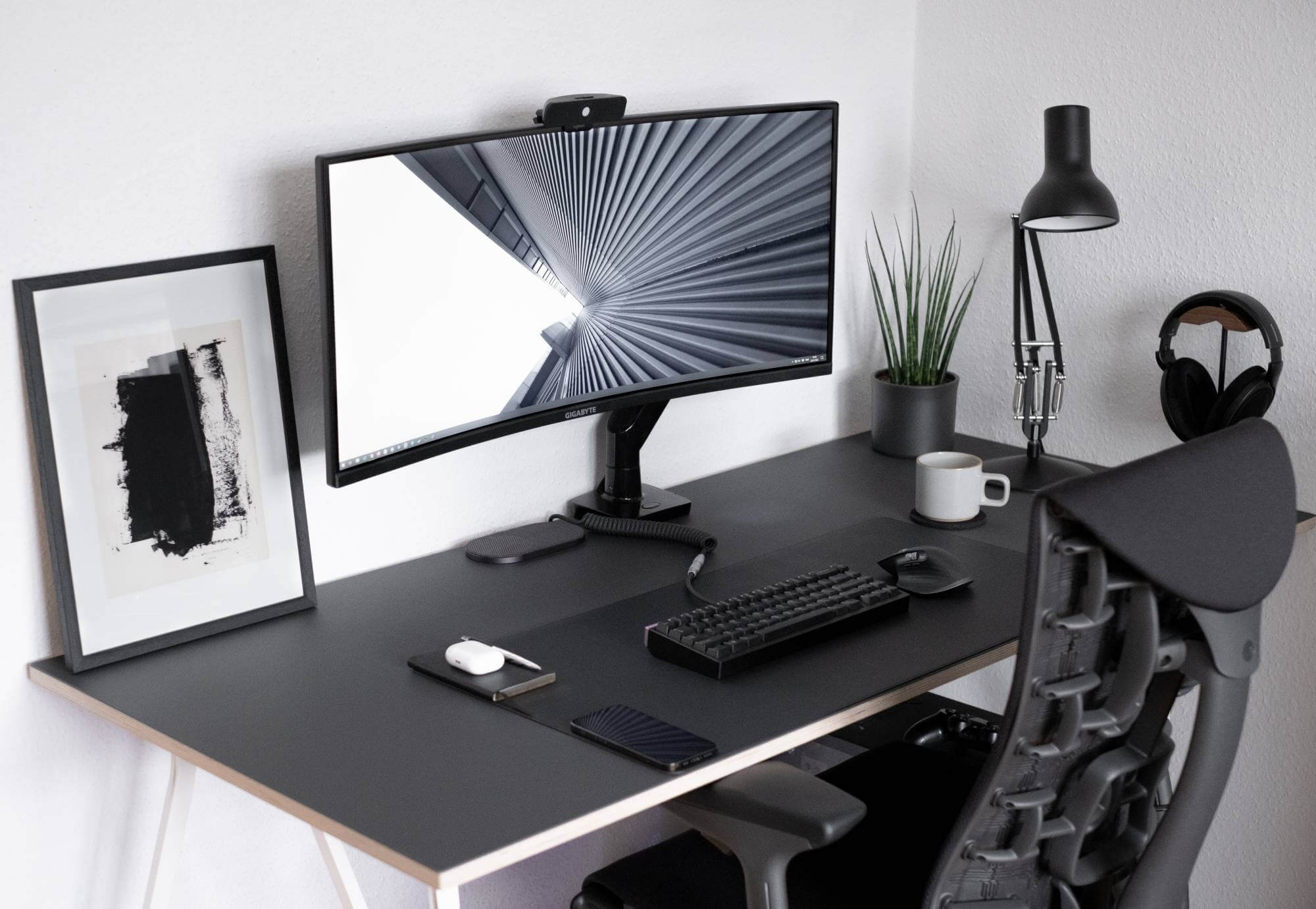 Since the pandemic started, I've been working from home pretty much all the time.
But even before the pandemic, I was able to work from home a lot due to my job as a freelancer.
There might be some weeks this year, especially now that I'm employed again, where I'll head to the office to meet someone or if a certain event is taking place. In general, it will stay WFH-mode, though.
Since I made my first coffee by now and I'm back at my computer, it's time to start my work apps, check the schedule for today and go through my to-do list.
I usually have quite a bunch of meetings throughout the week to be in sync with all the projects and stakeholders at work.
As you can see, I don't have breakfast in the morning, nor is there any time for activities like going to the gym.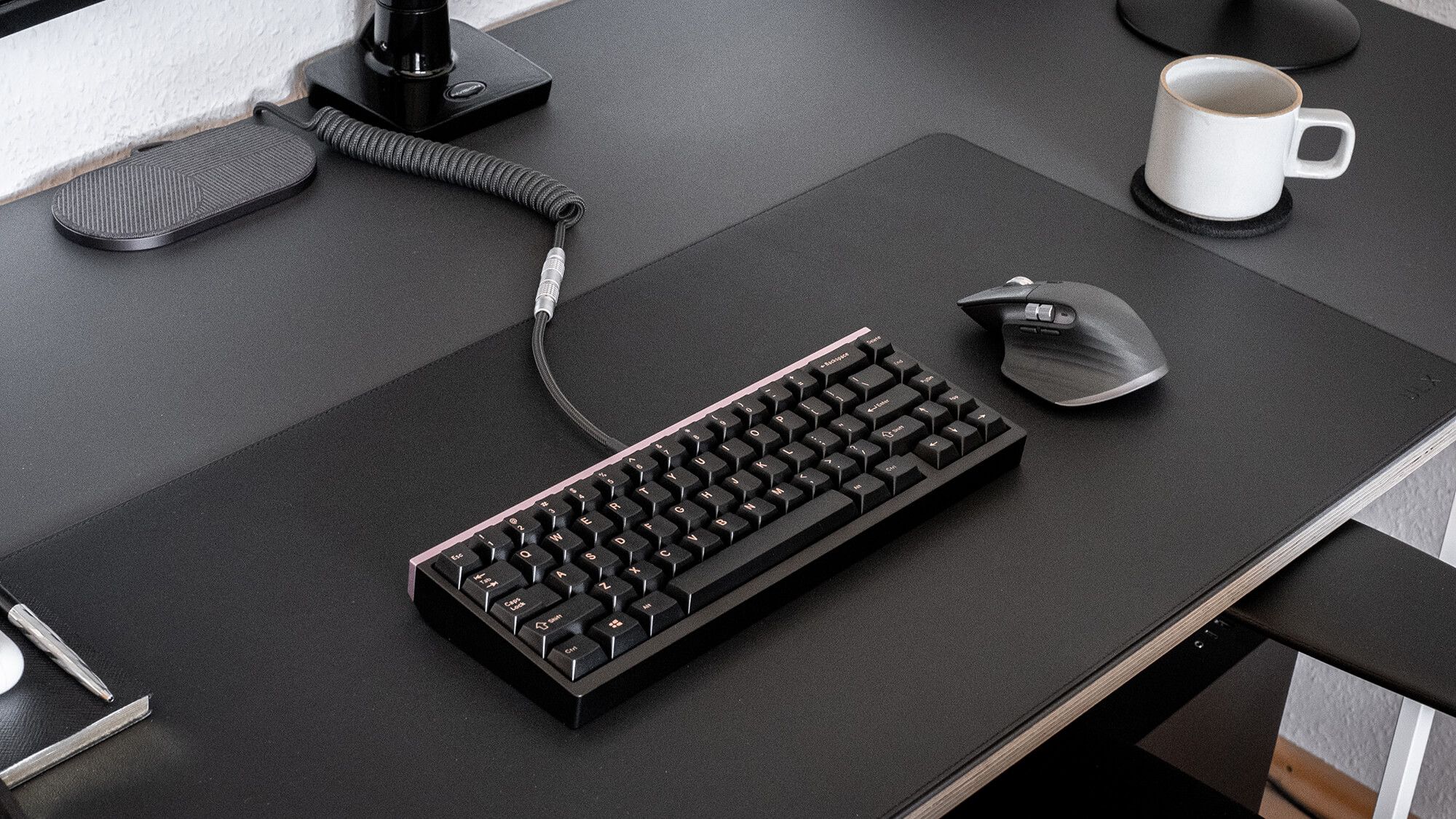 I'm not a morning person at all. I'm really trying to get as much sleep in and start the day as late as possible while still doing my work during the usual business hours.
Being no morning person, I get hungry rather late. Lunchtime mostly starts around 12:30 pm to 1:30 pm, depending on meetings and my girlfriend's schedule.
Afterwards, I usually just get straight back to my computer and tackle my afternoon meetings/tasks until I finish work at around 6:30 pm.
I will spend my evenings playing games, watching YouTube videos, or watching shows with my girlfriend.
I just recently bought God of War since it was released on PC, and my friends were telling me to finally play it (lol).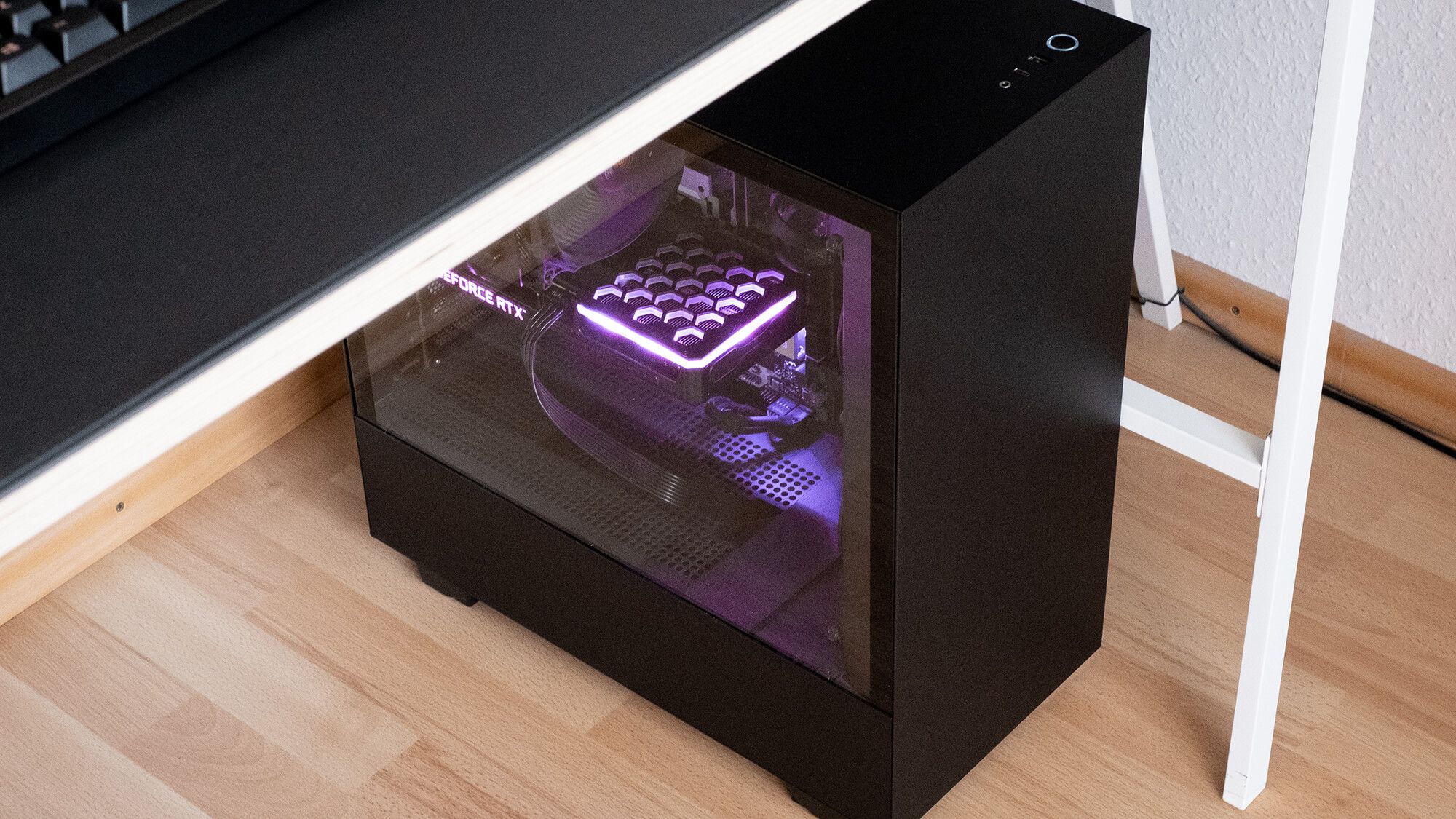 As for the shows on Netflix, my girlfriend and I finished Arcane the other week. It's one of my favourite shows ever.
We're currently watching The Witcher. Though I don't like it that much, to be honest, I think it's a little overhyped.
Sure, there is also grocery shopping involved in the evenings, but usually only once per week and fairly late at around 9 pm, so stores won't be too crowded.
But that's the boring stuff, so I won't cover the housework and my excessive cleaning.
But, my setup gets a brief cleaning two times a week, sometimes more…
Your tips for working from home?
I'm super fortunate to be able to focus a lot better when working at home on my own.
So there is not much I can share to overcome procrastination or hacks to stay focused.
My tip is to really get yourself a very cosy workspace, where you can sit comfortably for hours.
Get good equipment that you like using and, if possible, have a dedicated room for work.
I know that not everyone can have that, but that is the one thing that will help the most when WFH — having a dedicated place to do that, where no one is distracting you.
Also, if not already done, get a solid headset/microphone for your desk setup — your coworkers will appreciate the better sound quality ;)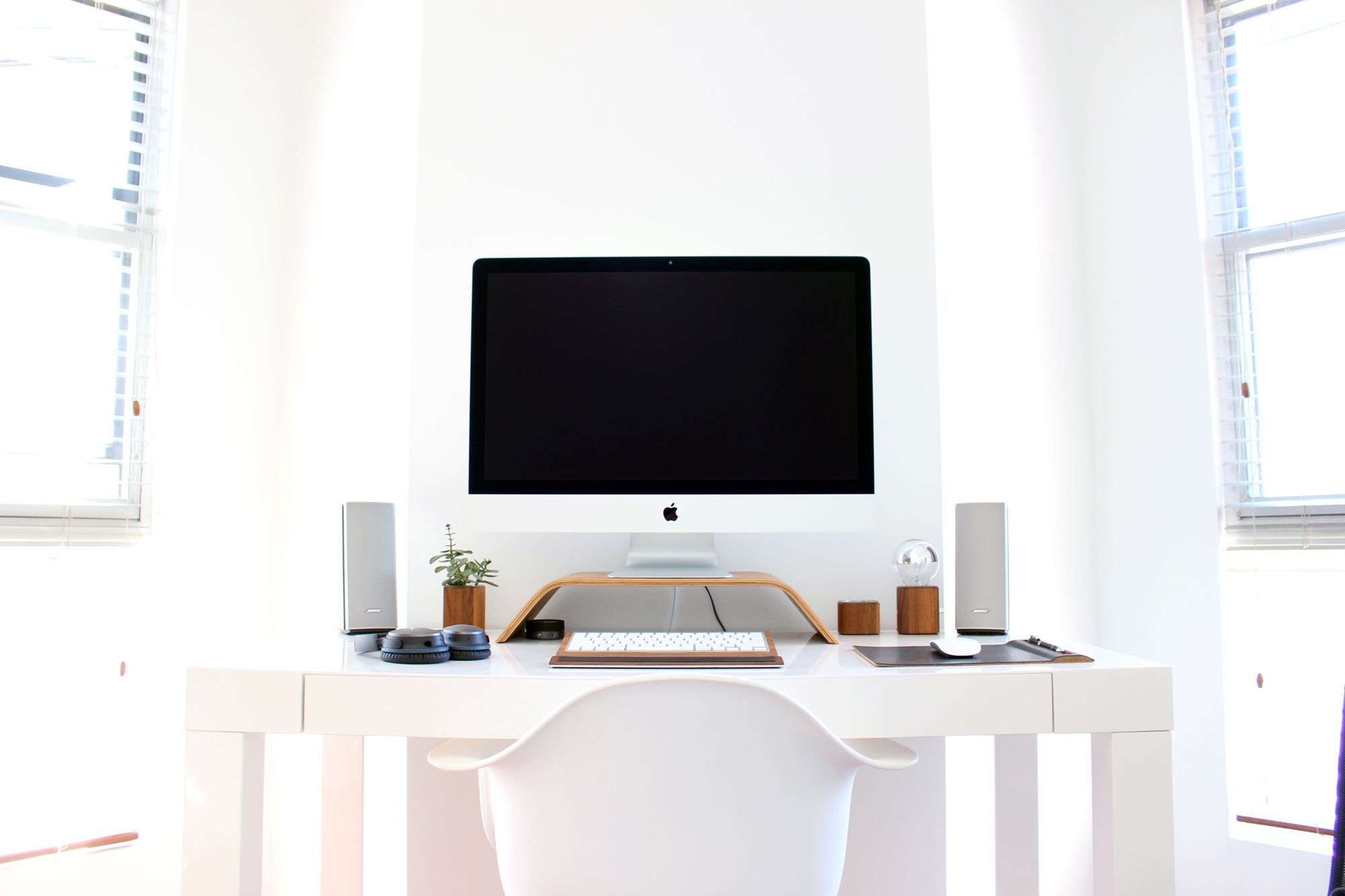 We're a reader-supported publication. This article might contain affiliate links. It means we may receive a commission if you click a link and buy a product that our maker has recommended. The interview was done independently.
Join 1000+ Curious Readers.
Every Sunday evening, get an *in-depth* workspace tour from a random corner of the world.
---