Scandi-Style RGB Battlestation in Auckland, New Zealand
"If Scandinavian interior design and RGB gaming setup had a baby, it would be my battlestation"
Join 1700+ Curious Readers.
Every Sunday evening, get an *in-depth* workspace tour from a random corner of the world.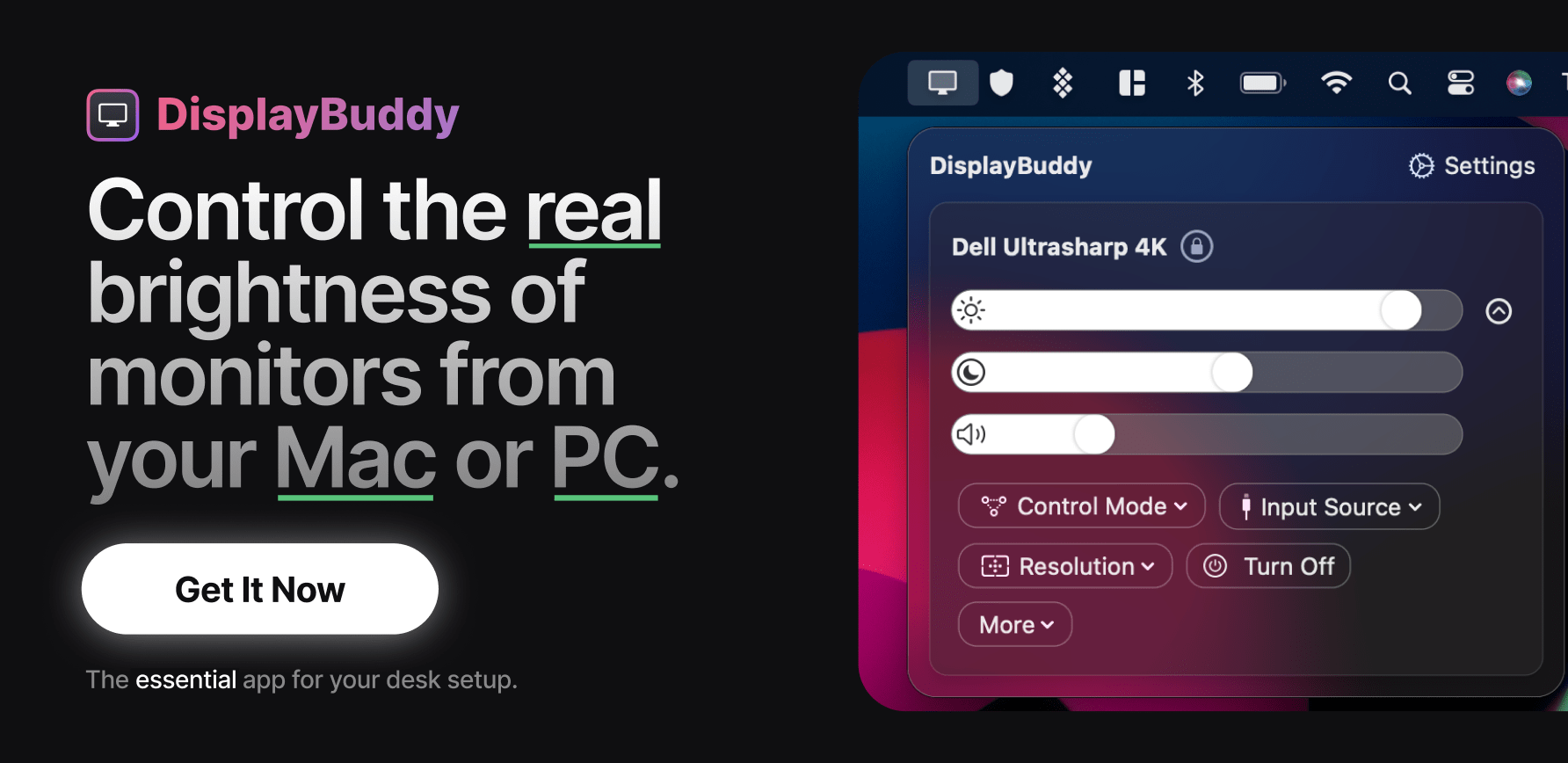 Name: Jar Fernandez
Location: Auckland, New Zealand
Occupation: University Student
Room size: 10 m² (108 ft²)
Cost of the setup: ~$4,1K
Social media: Instagram
Website: Janiere Fernandez
Hello! Tell us a bit about yourself
Hello! I'm Janiere. But most of the time, I go by the nickname Jar (like the glass container or Jar Jar Binks from Star Wars, if you will).
Born in the Philippines, my family and I relocated to New Zealand more than a decade ago, and it's been our home ever since.
I'm currently studying health science full-time at my university. I also freelance in photography and videography as a part-time job.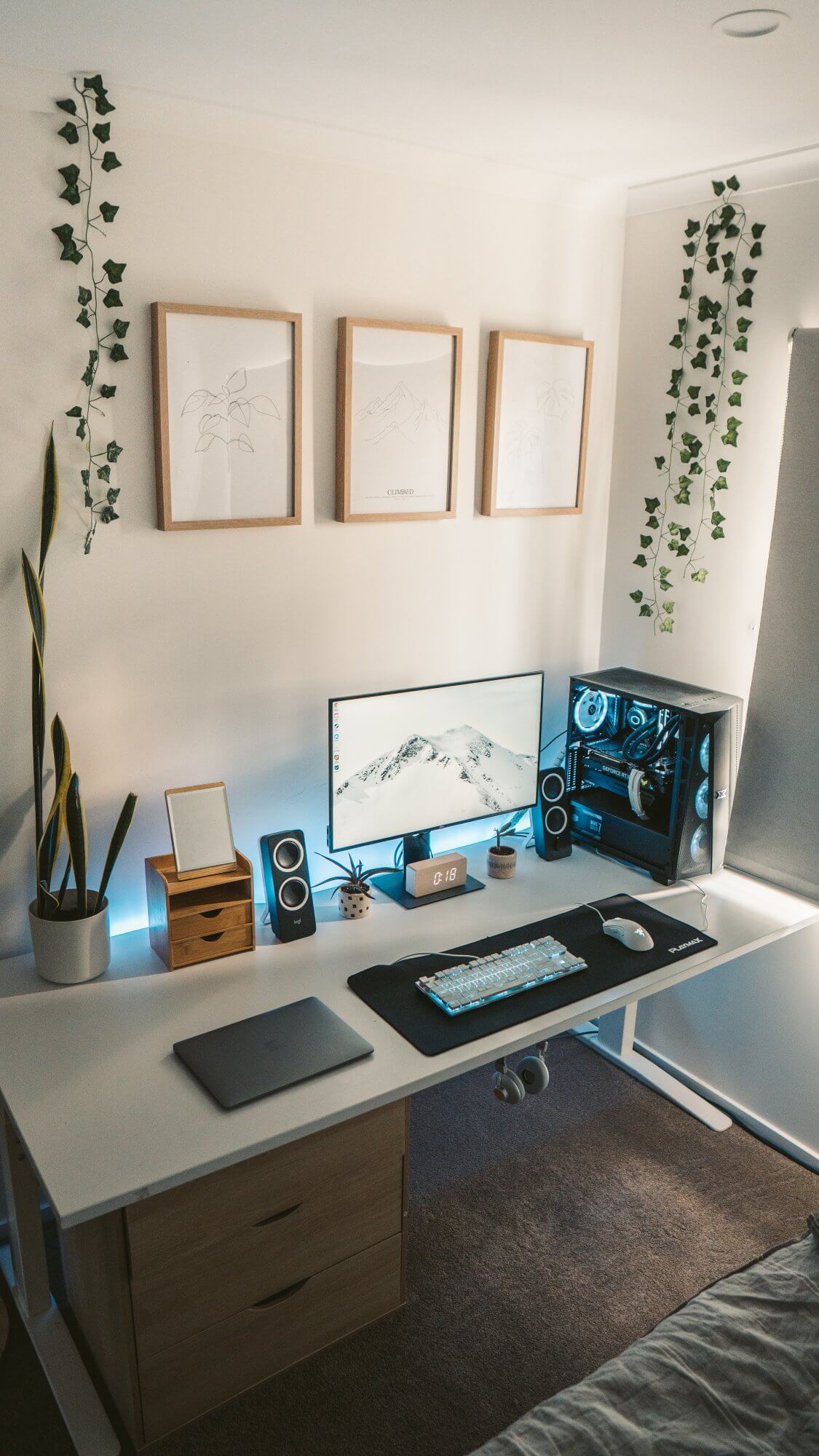 I'm not a professional by any means, just someone who likes to encapsulate the beautiful but fleeting moments of life.
Having such a creative outlet feeds the dreamer in me.
I'm also an outdoor junkie, which is a strange mix because I also consider myself a homebody.
I can switch from climbing mountains and traversing through the wilderness with nothing but a hiking bag, to being glued to the screen for days studying or editing (and maybe a bit of gaming, too).
Take us through your setup
I moved houses recently, so there's a bit of a rearrangement. However, many of the key elements of my setup have stayed the same.
It's a dainty workstation by day and a battlestation by night. I like how a simple change of light transforms the atmosphere of the space.
Mountains are my sanctuary.
While in the mountains, I can freely express my creativity and spirituality, and I wanted the same feel for my workspace.
I like to be close to nature even when I'm indoors. That's why I went for décor with soft earthy textures and bright shades of wood.
I also keep things minimal on my desk because clutter makes me less productive.
The end result is a peaceful, inviting space, while the RGB lights make a different statement at night.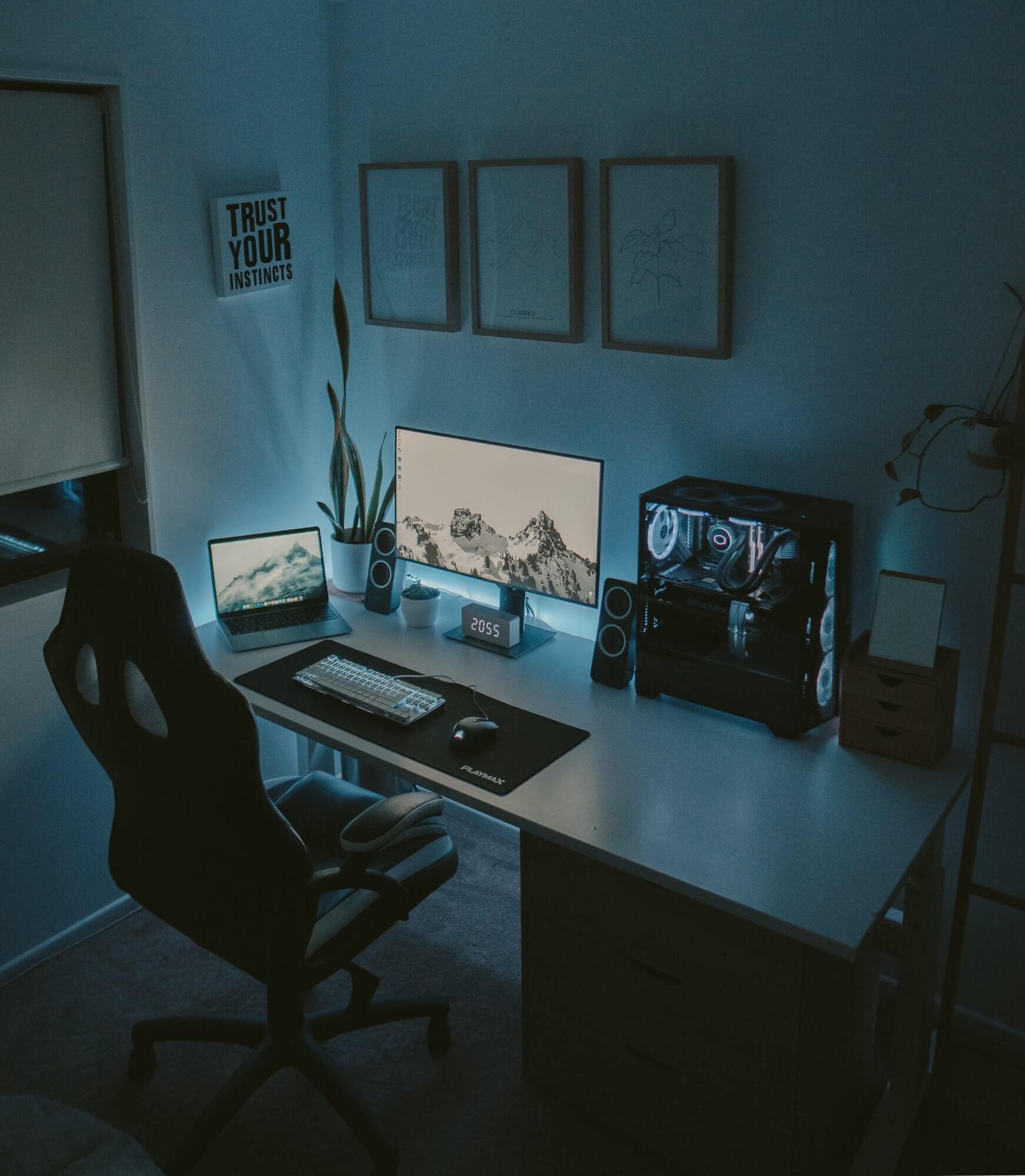 If Scandinavian interior design and RGB gaming setup had a baby, it would be my battlestation.
However, at first, I wasn't sure if the two styles would mesh together.
Since I occasionally game at night, I wanted to have a traditional gaming setup, and RGB strips were the obvious choice to fit the bill.
Still, it took some trial and error to combine them with the Scandi style.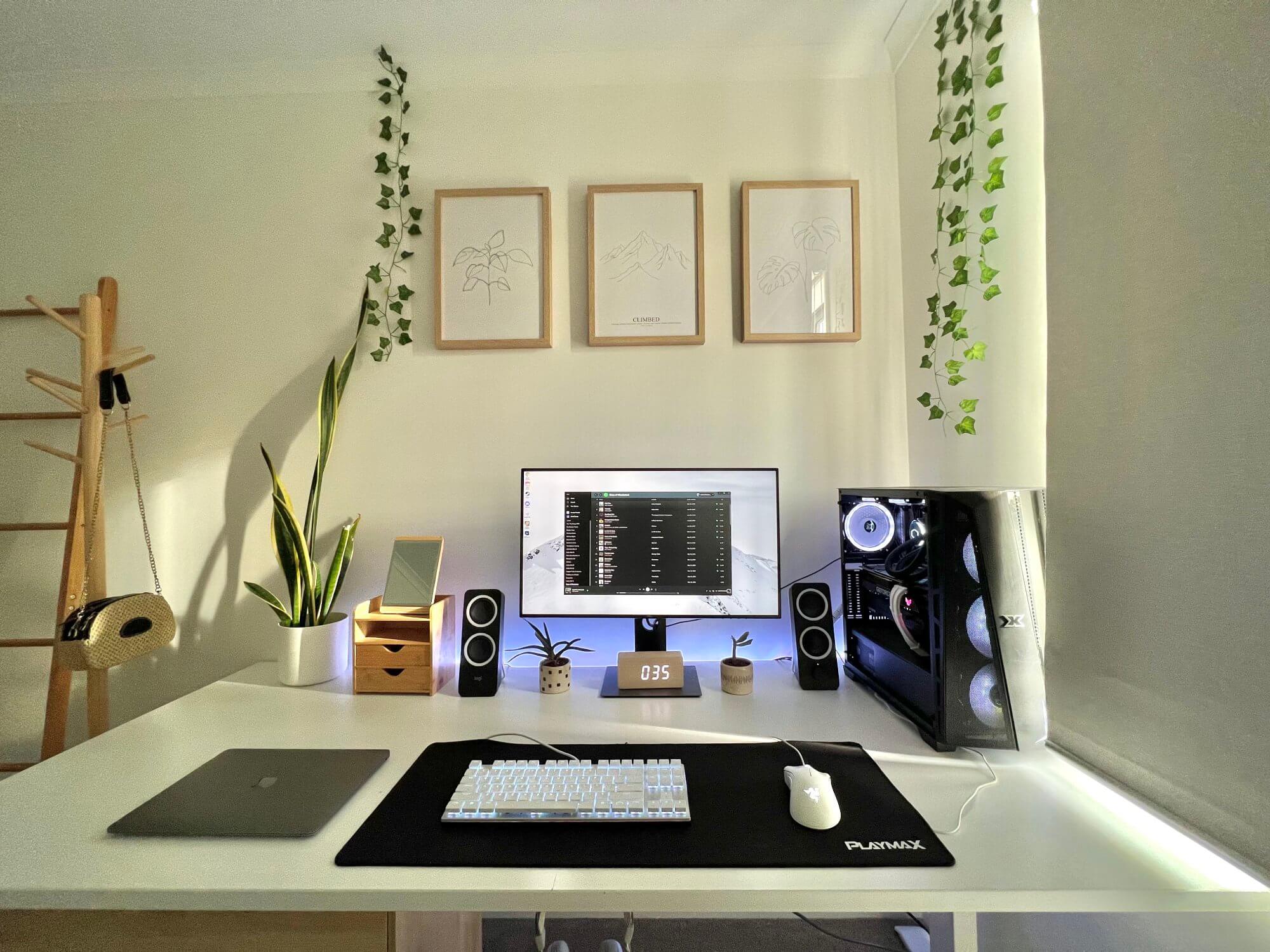 When people see my setup, the first thing they want to know is where I got my wooden alarm clock from.
It's my best purchase to date.
You can find a similar wooden clock on Amazon, but I got mine from a local retailer called Kmart.
The majority of my workspace decor elements are from Kmart, except for the white desk, which I got for free from an office that was downsizing. Lucky me!
I blew most of my budget on tech and peripherals at the time, so I wasn't ready to spend a few hundred more on a brand new desk.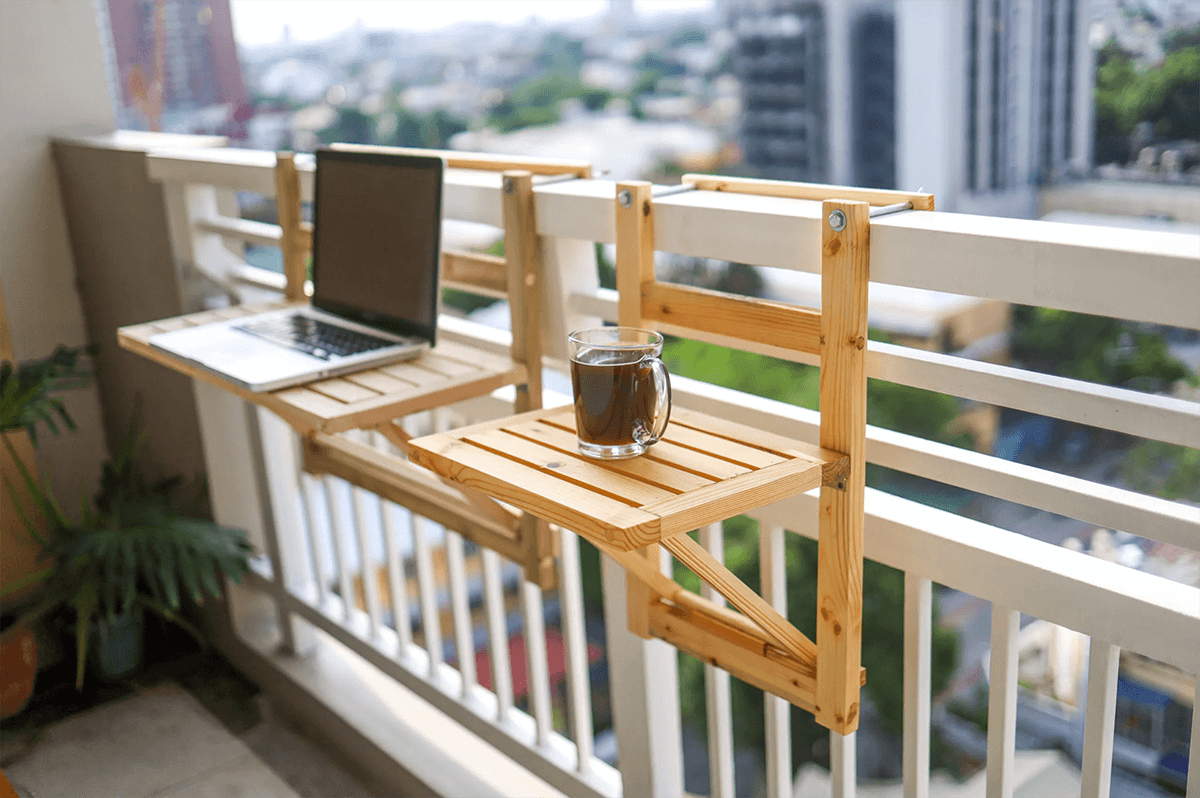 I do most of my photo editing and video rendering on the PC, which is powered by a Ryzen 5600x and RTX 3080.
Rather than getting a second monitor, I use the MacBook M1 Air for multitasking and studying.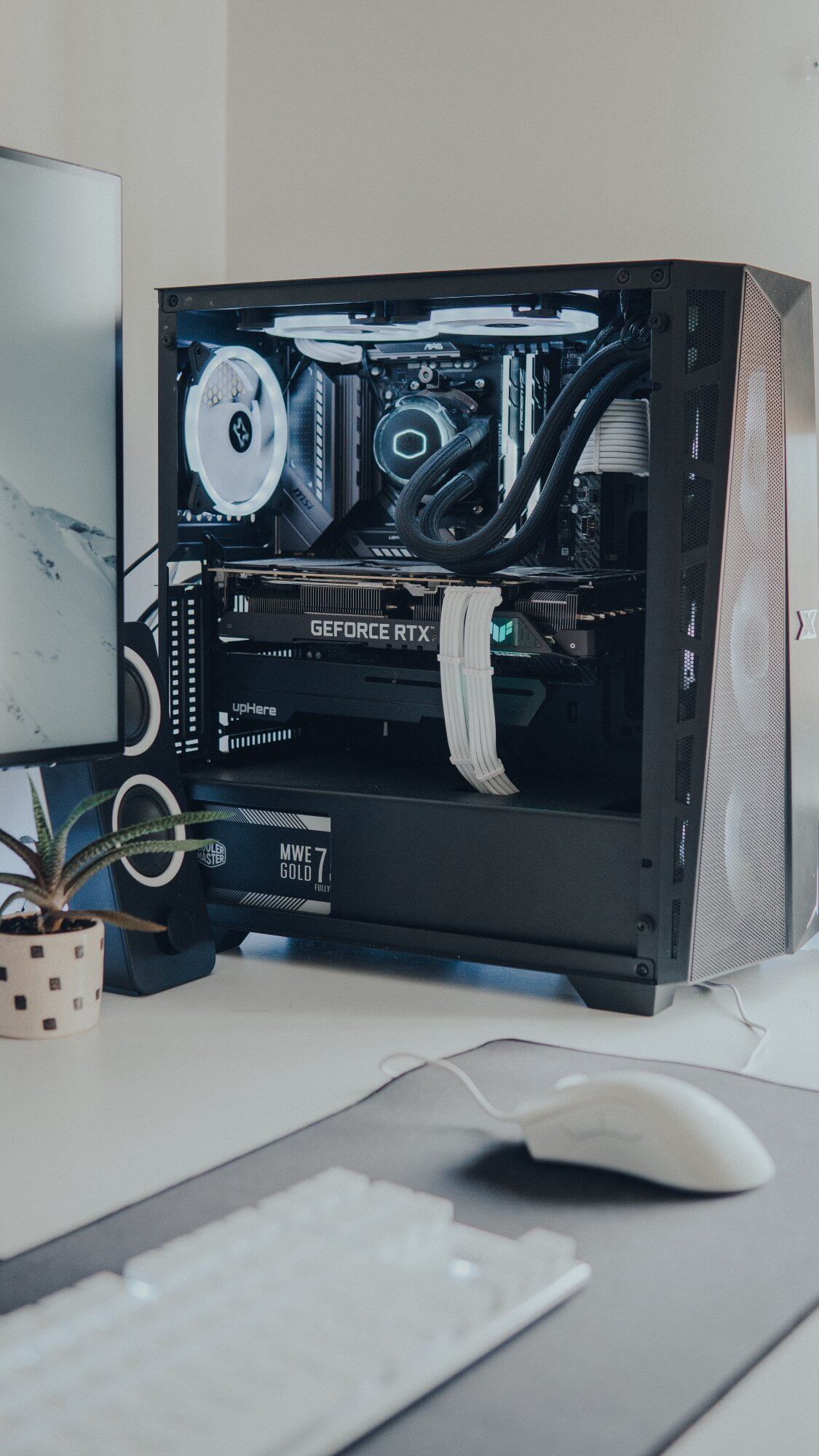 Next up, the peripherals! I chose the Dell Ultrasharp 27″ U2719D QHD monitor because of its fantastic colour calibration right out of the box, sharp visuals, and thin bezels.
The keyboard is a Cooler Master SK630 Mechanical with red switches.
I never knew it was a limited edition. My local retailers no longer stock it, so I thought I would never get my hands on this keyboard.
Eventually, I found it on Facebook Marketplace for half the retail price, brand new!
The mouse is a Razer DeathAdder Mercury. It's a Razer classic but in white.
The speakers are Logitech Z200. Also a classic, decent stereo speaker for its price.
Overall, I'm pretty happy with the way my setup looks and functions right now. It's a mix of things that reflect me — a nature lover and a bit of a nerd.
What's your favourite item on your desk?
O-o-oh. I love the mountain illustration I have on my wall.
It's the centrepiece of my setup. I guess you can spot the pattern already, lol!
(The wooden alarm clock is a strong contender, though.)
I wanted to frame a print that was meaningful to me, so I thought, "Yeeeah, the mountains!" But that didn't feel personal enough.
So I thought about making a record of the mountains and regions I've climbed.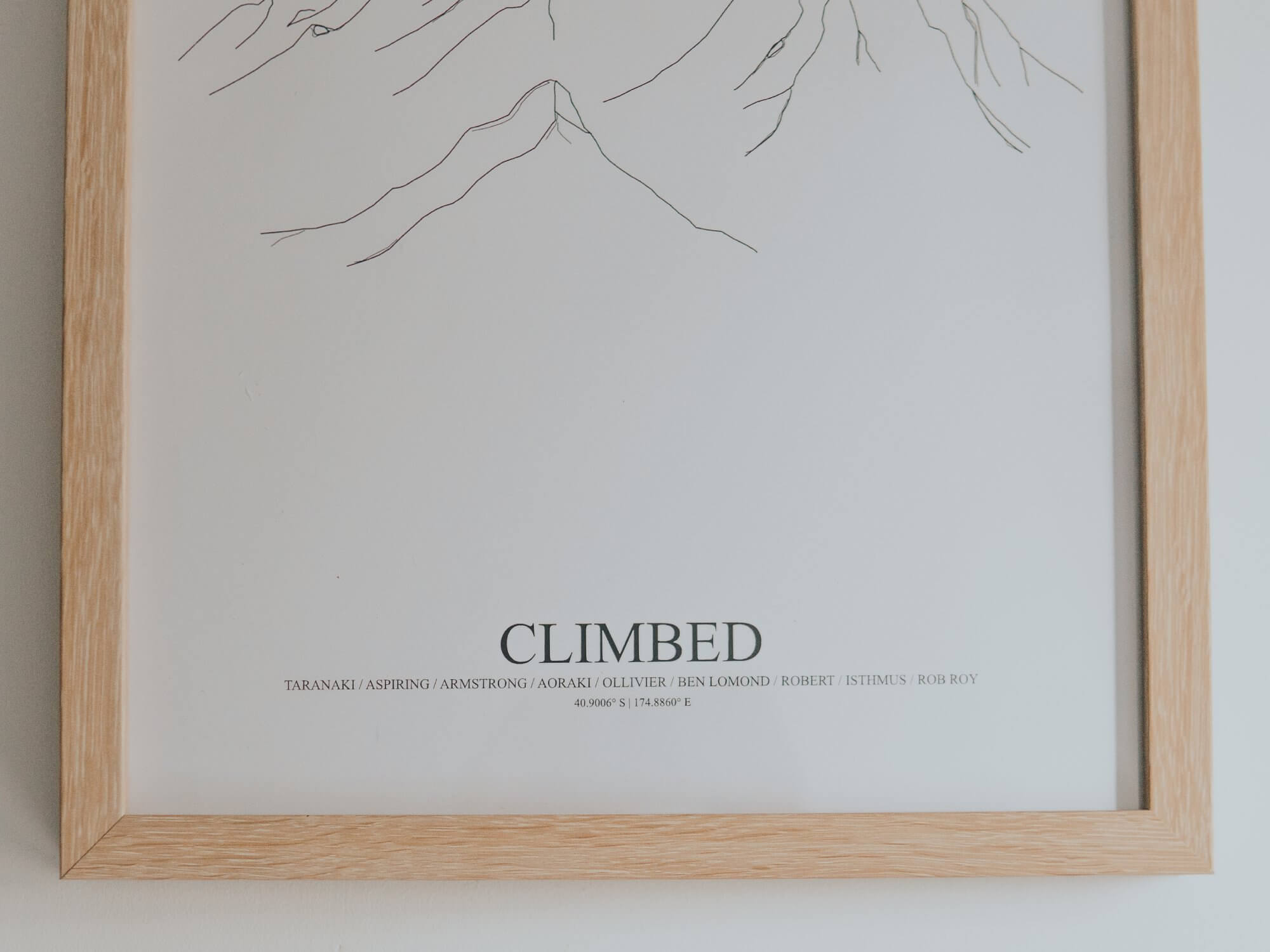 While the idea was running, I didn't know how to go about it, as I have no talent for art.
Laziness won out in the end.
I just picked a random landscape off Google, traced it in Photoshop with the Pen tool and added a list on the bottom.
What apps or tools do you use to get things done?
There are tons of tools for photography and videography these days.
I'd suggest trying out different apps and seeing which one suits your workflow best.
I mostly use Adobe Premiere Pro, Lightroom, and Photoshop, since they're tailored to my needs and I find their interface comfortable.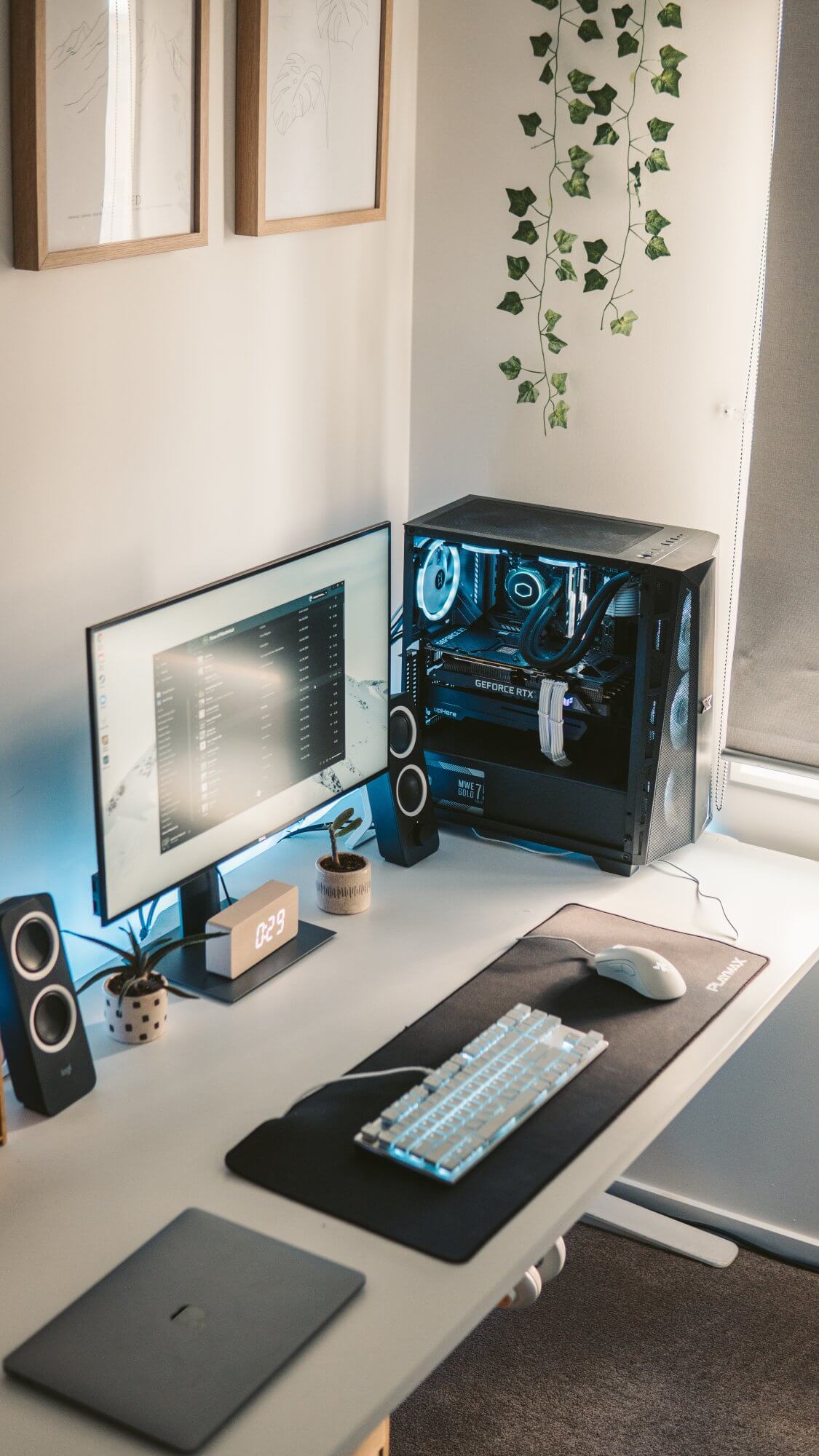 Sigma Planner is what I use for university. It helps me keep track of my classes and tasks.
The app lets me easily customise my schedule, so I can stay on top of everything.
Without it, my routine would be in shambles!
Any tips for other makers who want to improve their workspaces?
If there's one piece of furniture you should not skimp on, it is definitely an office chair.
Having a comfortable chair helps with productivity, and a good design will make your whole setup pop.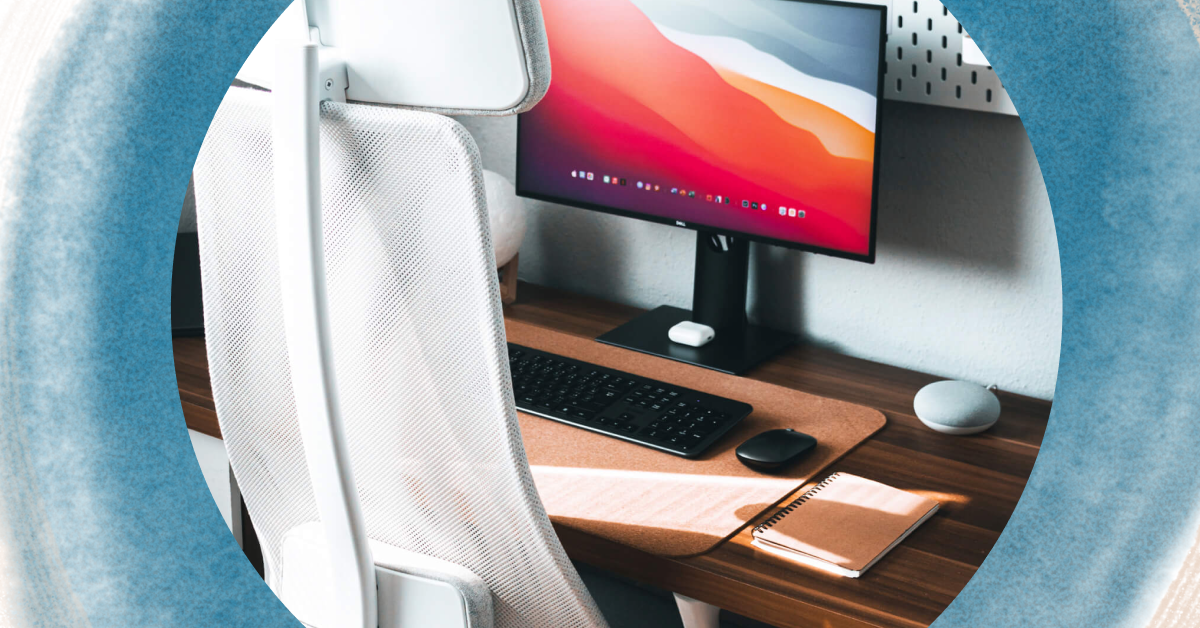 Think of it as an investment. Your lumbar spine will eventually thank you.
Ooh, and don't forget zip ties for cable management!
You can also hide those cords and power boards in a tray or a box to minimise clutter.
What does your typical day look like?
I usually get up between 8 and 9 am. My morning starts with a cold shower and a hearty breakfast.
I also use this time to catch up on news, social media, or work on creative projects.
I'm flexible by nature, but this is one part of the day where I strictly adhere to my routine because if I miss it, my day feels incomplete.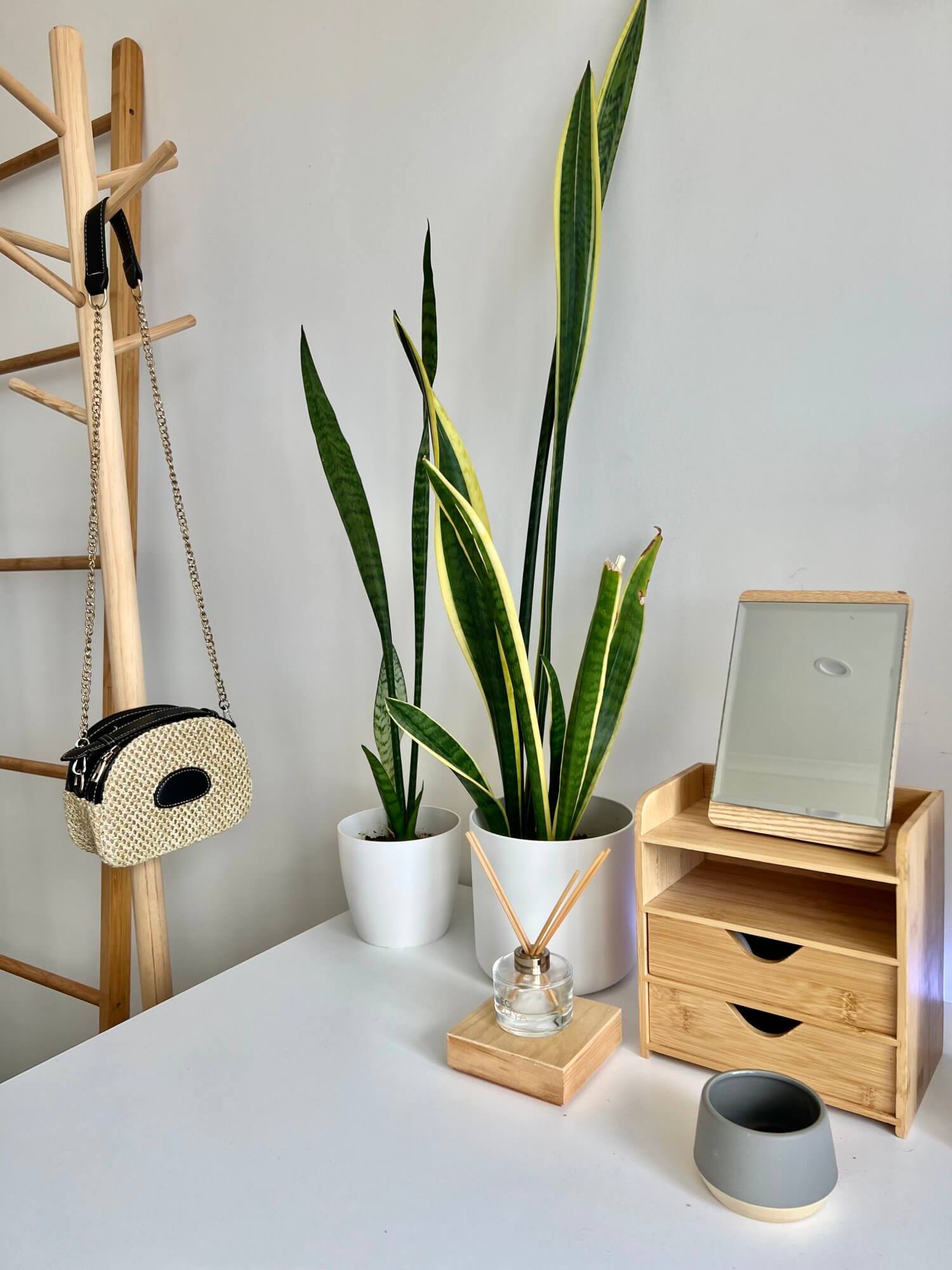 When I have university classes, I wake up earlier, at 6 am.
I live pretty far from campus, and public transportation takes up a big chunk of the day. Though I don't mind it since I use that time to study on the bus.
When I study or work from home, I try not to spend more than two hours in one place. So I switch between my living room and my workstation quite a lot.
That makes it less mentally draining for me.
Some people prefer to stay in one place to keep their productivity flowing, and that's okay, too.
No matter how busy my schedule gets, I always make time for a gym session, hike or trail run.
It's another part of the day I always look forward to!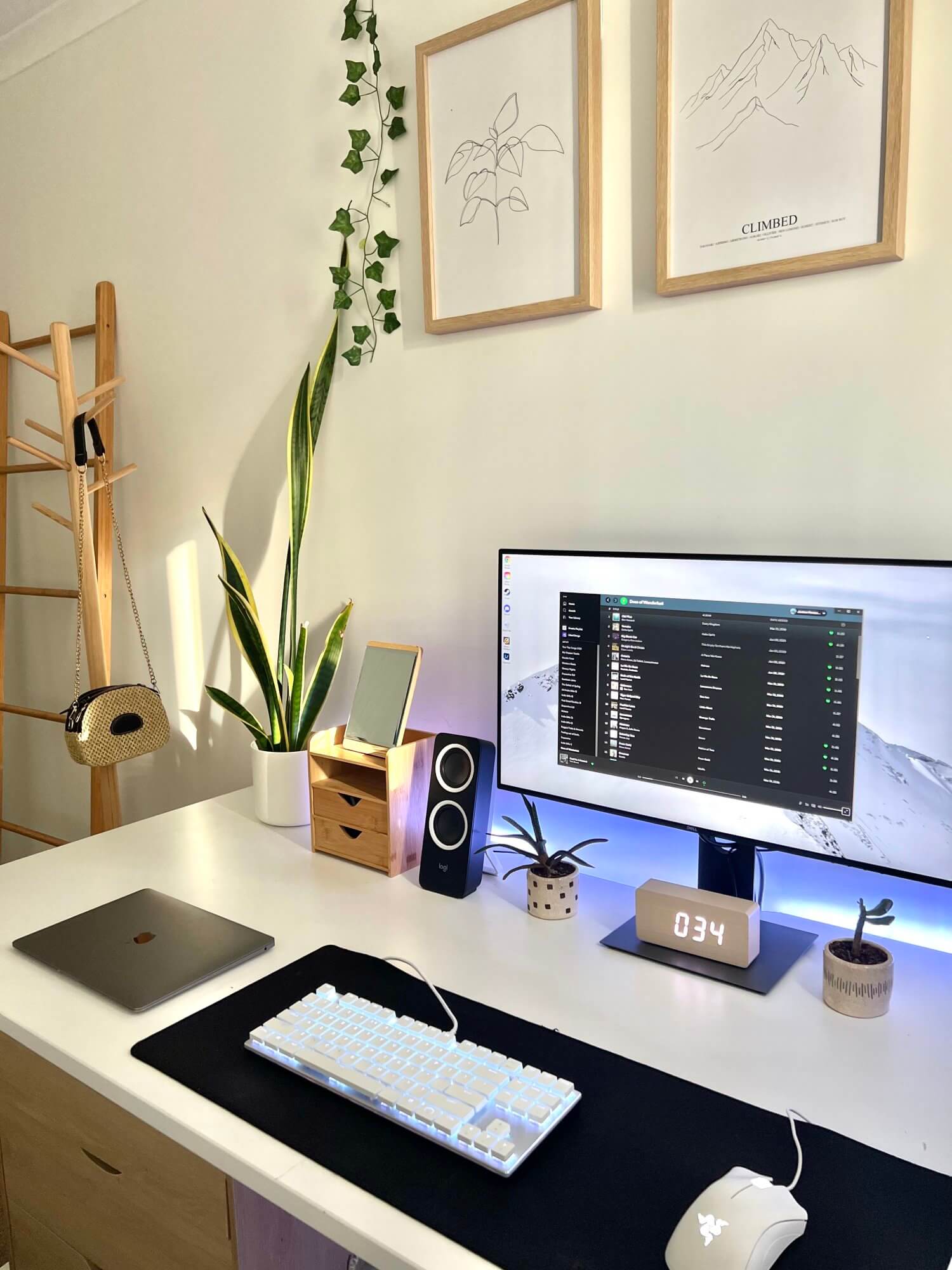 By 10 pm, I'm in bed.
Before I go to sleep, I watch a couple of videos on my favourite science and medical channels like Kurzgesagt and Chubbyemu (check them out!).
As it is summer break now, I am allowing myself more time to relax, unwind and be unproductive.
Your tips for working from home?
The line between work and home can get blurry while we work remotely.
It's easy to get carried away with deadlines and endless tasks, and sometimes we forget to take care of ourselves in the process.
Please don't forget to look after yourself!
That's my number one WFH tip.
Drink that glass of water, take a short walk or add an extra five minutes to your power nap.
It's okay to step back for a moment and recover.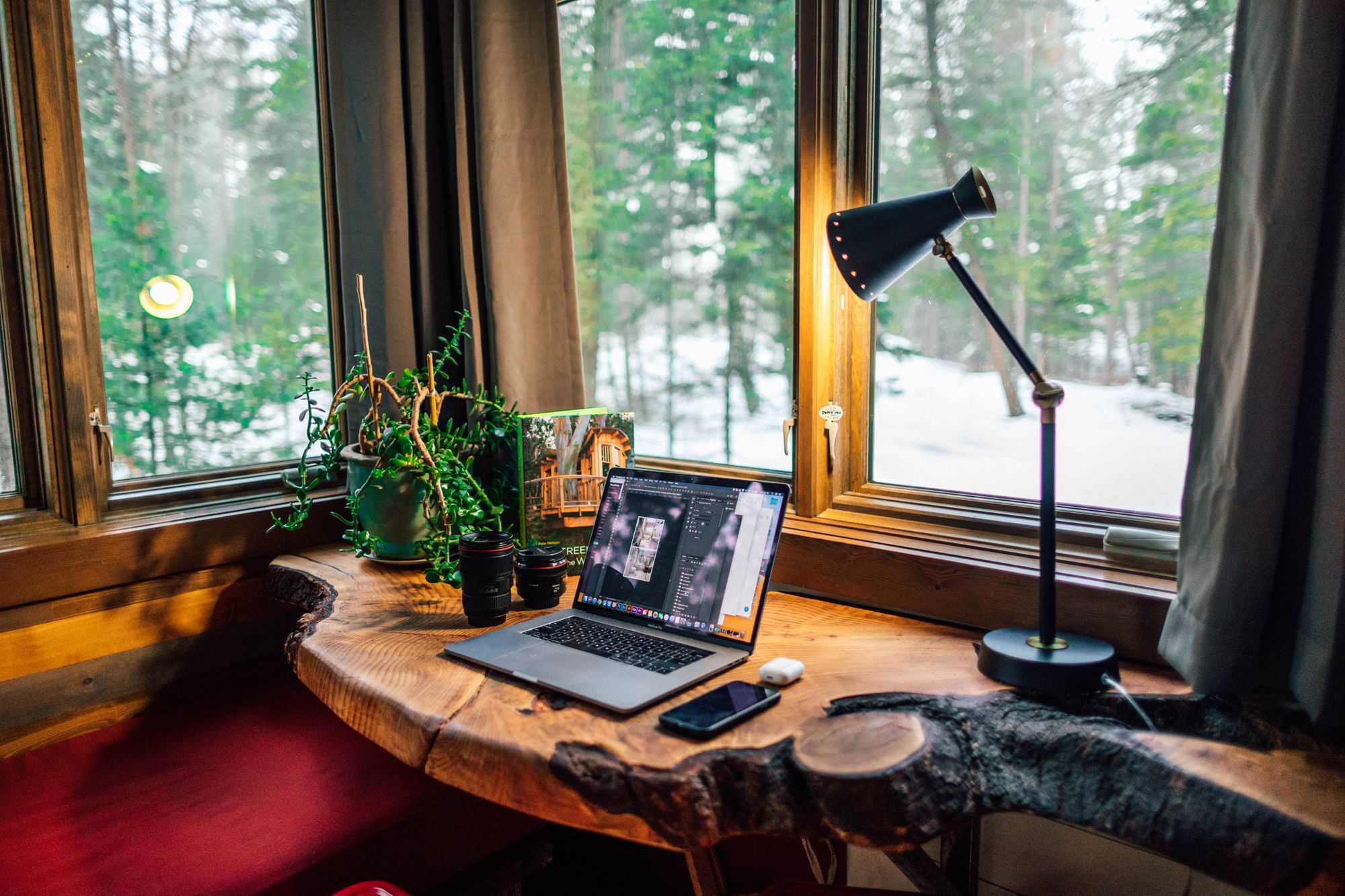 We're a reader-supported publication. This article might contain affiliate links. It means we may receive a commission if you click a link and buy a product that our maker has recommended. The interview was done independently.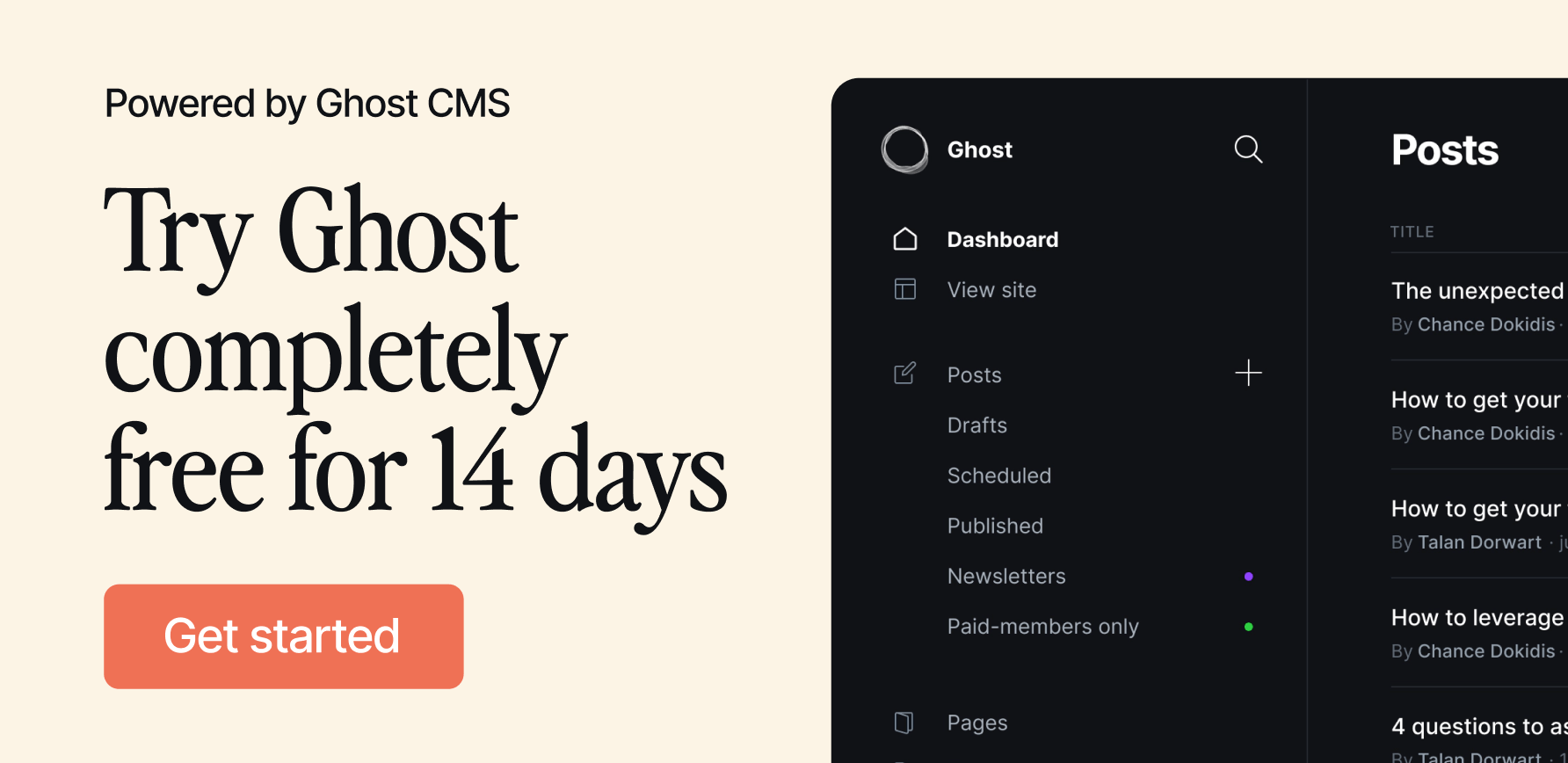 ---