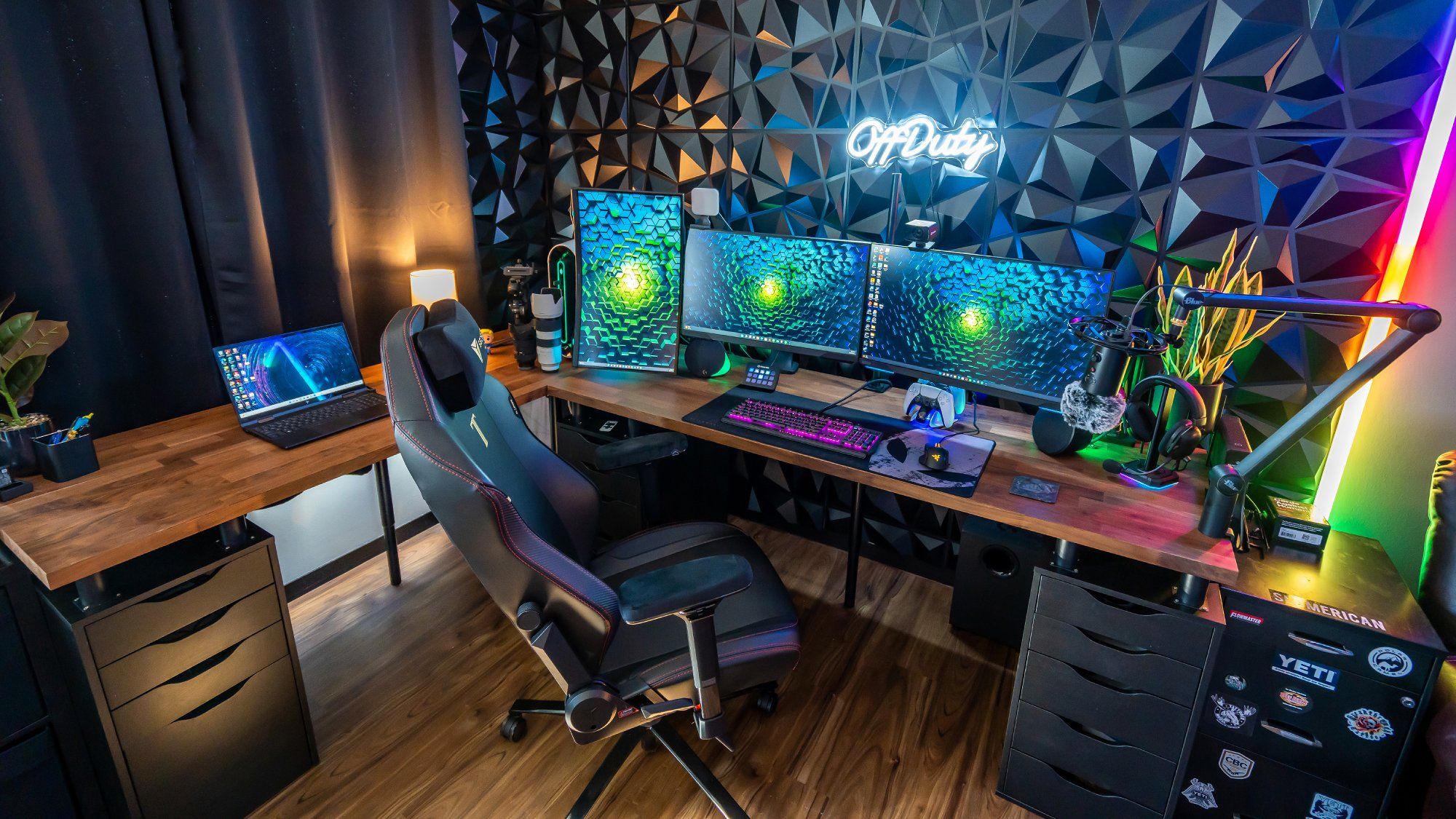 IKEA KARLBY L-Shaped Battlestation in Nebraska, US
"I wanted a workspace tailored to me"
Join 1700+ Curious Readers.
Every Sunday evening, get an *in-depth* workspace tour from a random corner of the world.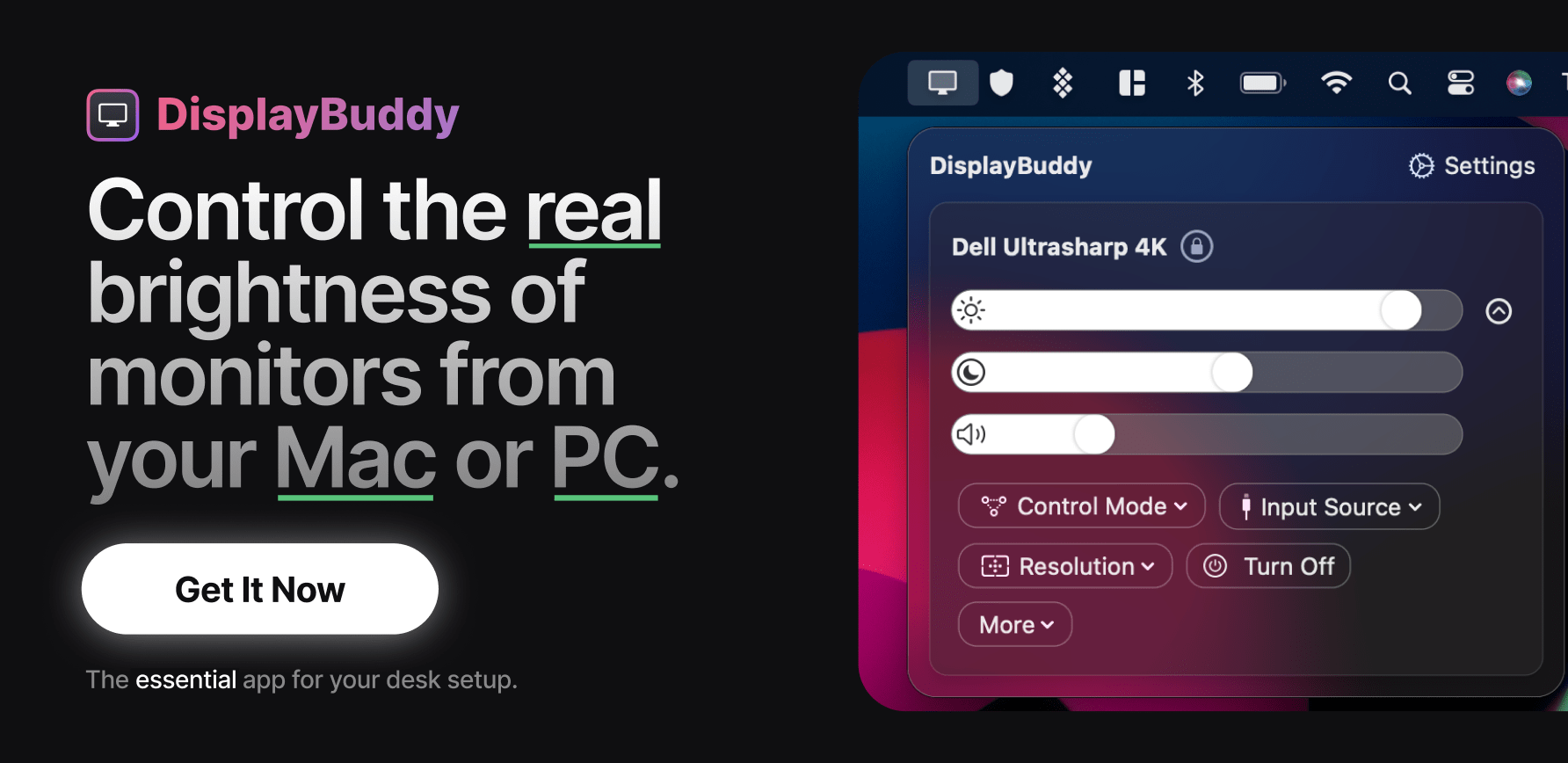 Name: Zachary Duty
Location: Omaha, NE, the United States
Occupation: Freelance Photographer & Human Resources Specialist
Room size: 18,5 m² (199 ft²)
Cost of the setup: ~$12K
Social media: Instagram, Twitch, YouTube
Hello! Tell us a bit about yourself
I was born in Baltimore, MD, and raised in Batesville, MS.
I was a rebel in my teen years and got expelled from school.
I went to a military school and started doing construction. I worked at oil refineries and built water towers for a while.
This was in 2008, and the market crashed. I was tired of being laid off, so I joined the Air Force.
I'm still on active duty to this day. That is where I get "Off Duty" from. That and the fact my last name is Duty.
So I have heard all the jokes as well. "Do you drive a heavy-duty?", "Want to commission and become Major Duty?", "Ever tell your GF to get on Duty?", haha!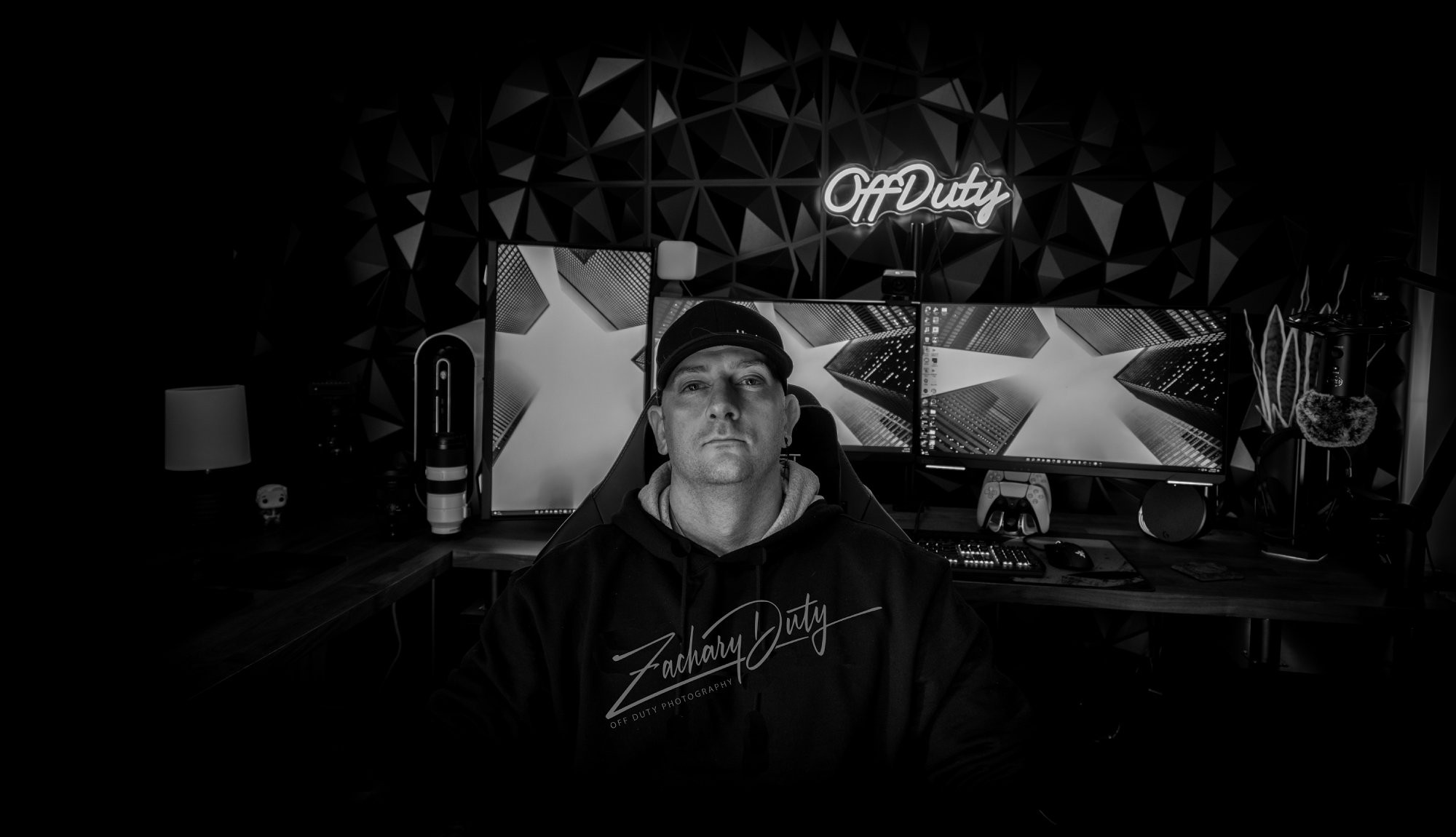 I recently got the urge to start doing something on the side and wanted to be more creative.
I bought a gaming PC and one monitor, which grew to two and then three.
I figured I could start streaming, which got me looking into webcams and a microphone.
Then I wanted to buy a good camera for pictures and video.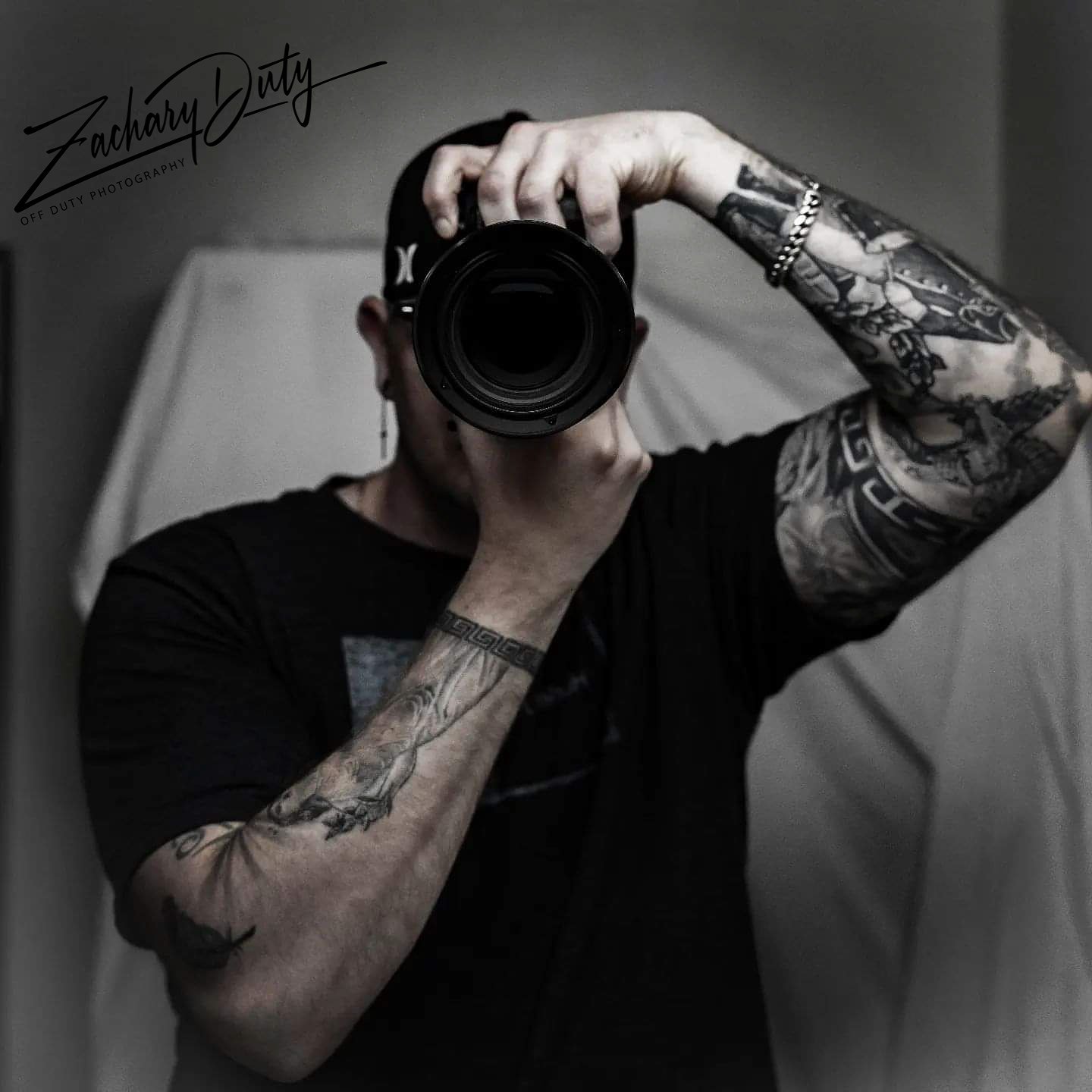 So I got the A7IV and three lenses. I fell in love with photography.
So now I'm always out and about taking pictures and soon adding videos to my YouTube channel.
I'm usually out taking pictures and learning different software such as Lightroom, Photoshop, and Premiere in my free time.
I also take photography classes and play video games.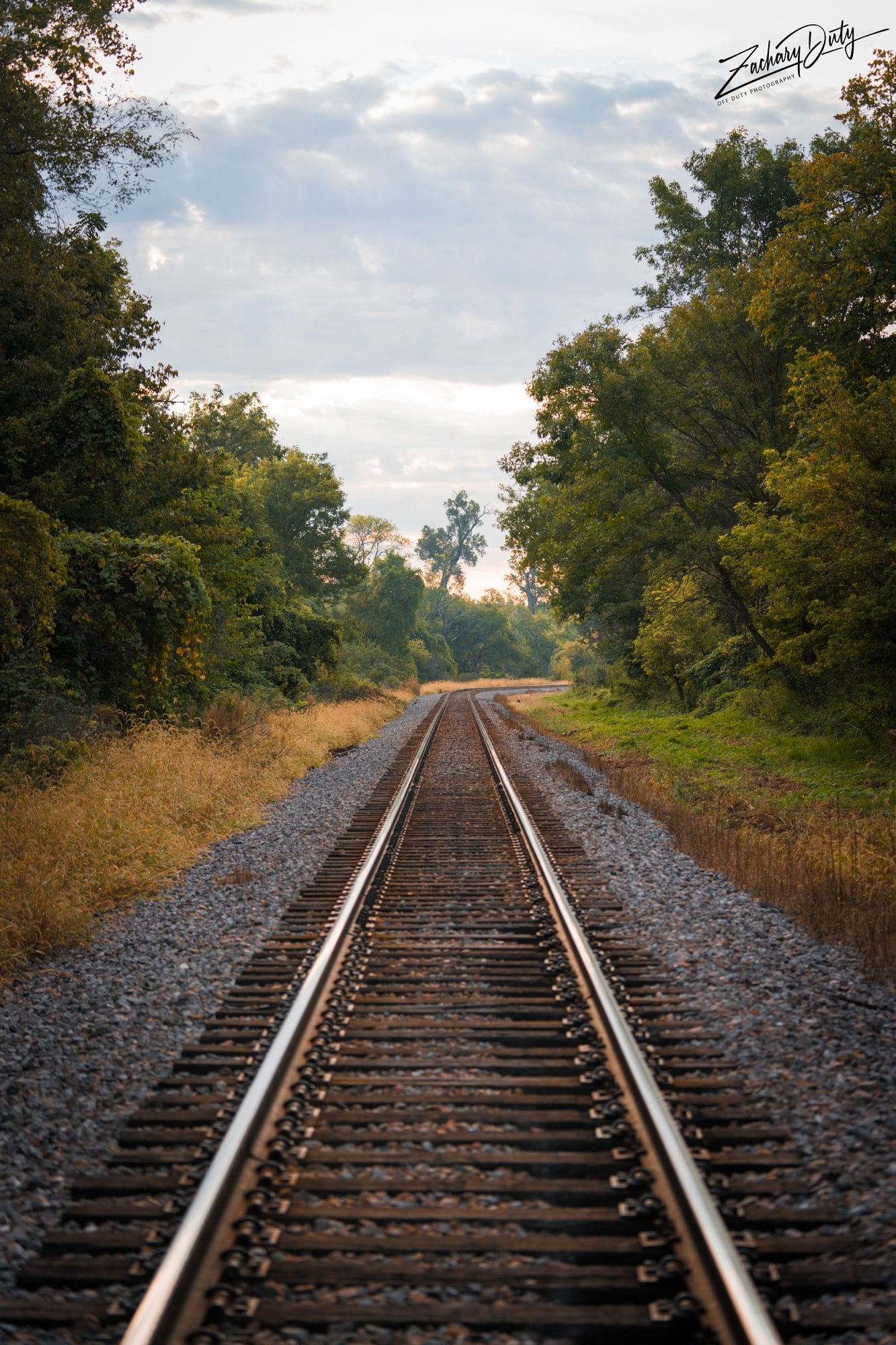 My GF and I have no plans for marriage or having kids, so we can focus on ourselves and just enjoy each other.
I'm one of the most laid-back people and love to laugh and have a good time.
I get a lot of this from being raised by my grandparents and seeing the suburbs as well as the cotton fields.
Hard work in construction and the military pushed me to do more, and now I can be more creative.
The creative part is what I lacked my whole life.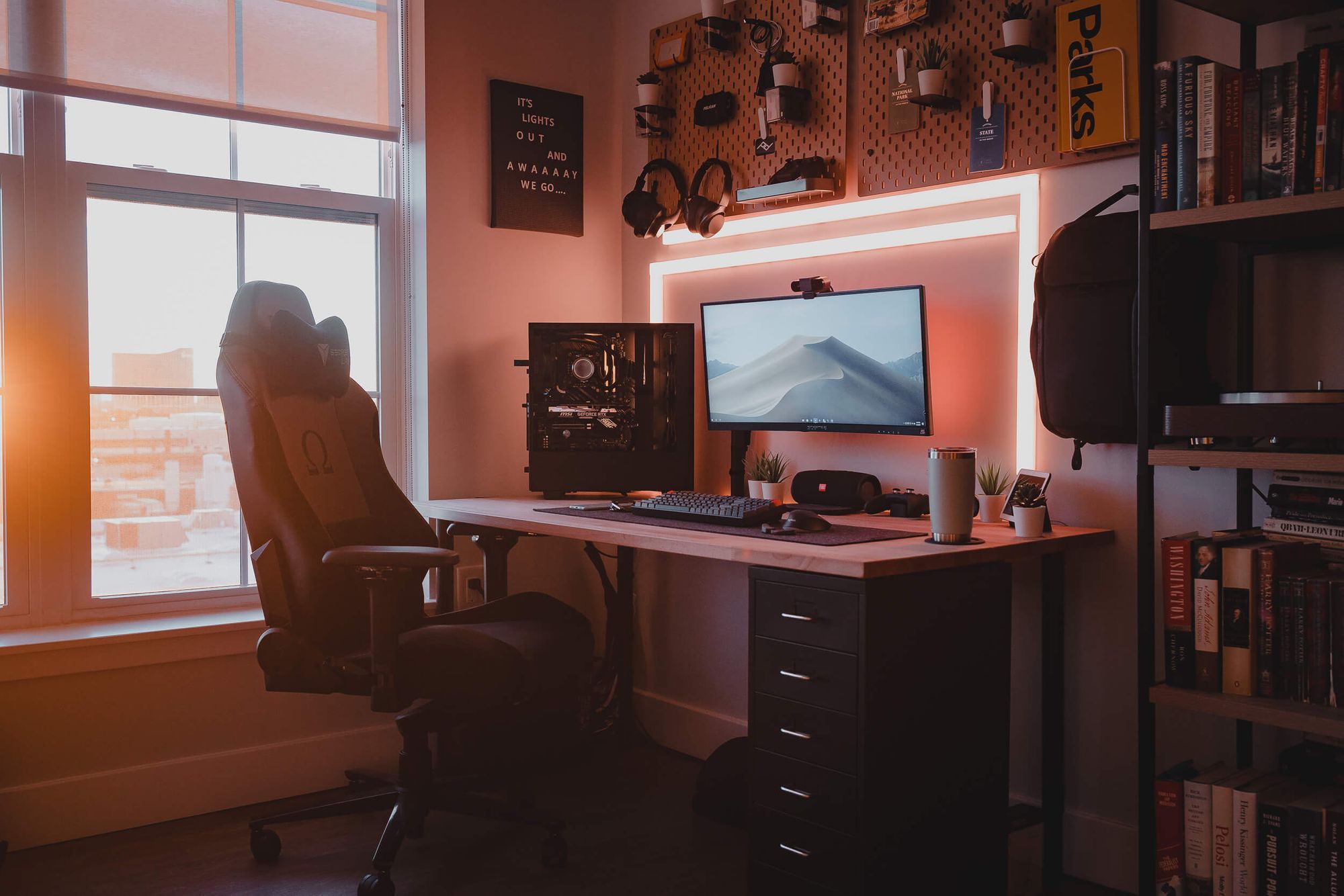 Take us through your setup
| Item | Model |
| --- | --- |
| Monitor | LS27AG500PNXZA, LC27G75TQSNXZA, LS28AG700NNXZA |
| Cable management | Amazon cable trays |
| Laptop | HP Envy |
| Desk support | Grainger 4ft Shallow Strut |
| Speakers | Logitech G560 |
| Headphones | Razer BlackShark V2 Pro |
| Keyboard | Alienware RGB |
| Mouse | Razer Basilisk Wired |
| Chair | Secret Lab Titan XL |
| Desk mat | Alienware |
| Desk legs | 6 IKEA OLOV legs |
| Desk top | IKEA KARLBY |
| Desk drawers | IKEA ALEX Brown/Black |
| Desk risers | Amazon 4″ furniture legs |
| Web camera | Elgato Facecam |
| Mirrorless camera | Sony A7IV Camera |
| Lens | Sigma 24-70 F2.8, Sony 70-200 F2.8, Sony 16-35 Zeiss F4 |
| Other accessories | PS5 controllers, Streamdeck, Yeti Caster mic, SCORP-C Gimbal |
| Lights | 3 50 ft Govee light strips, Govee wall-mounted Light Bars, Govee Aura Lamp, Art3d wall tiles, Amazon custom "Off duty" light |
I wanted a workspace tailored to me.
I'm 6′3″ tall and 210 lbs. I have a pretty long torso, so I needed a tall desk.
I also knew I would eventually have three monitors, so I needed something big.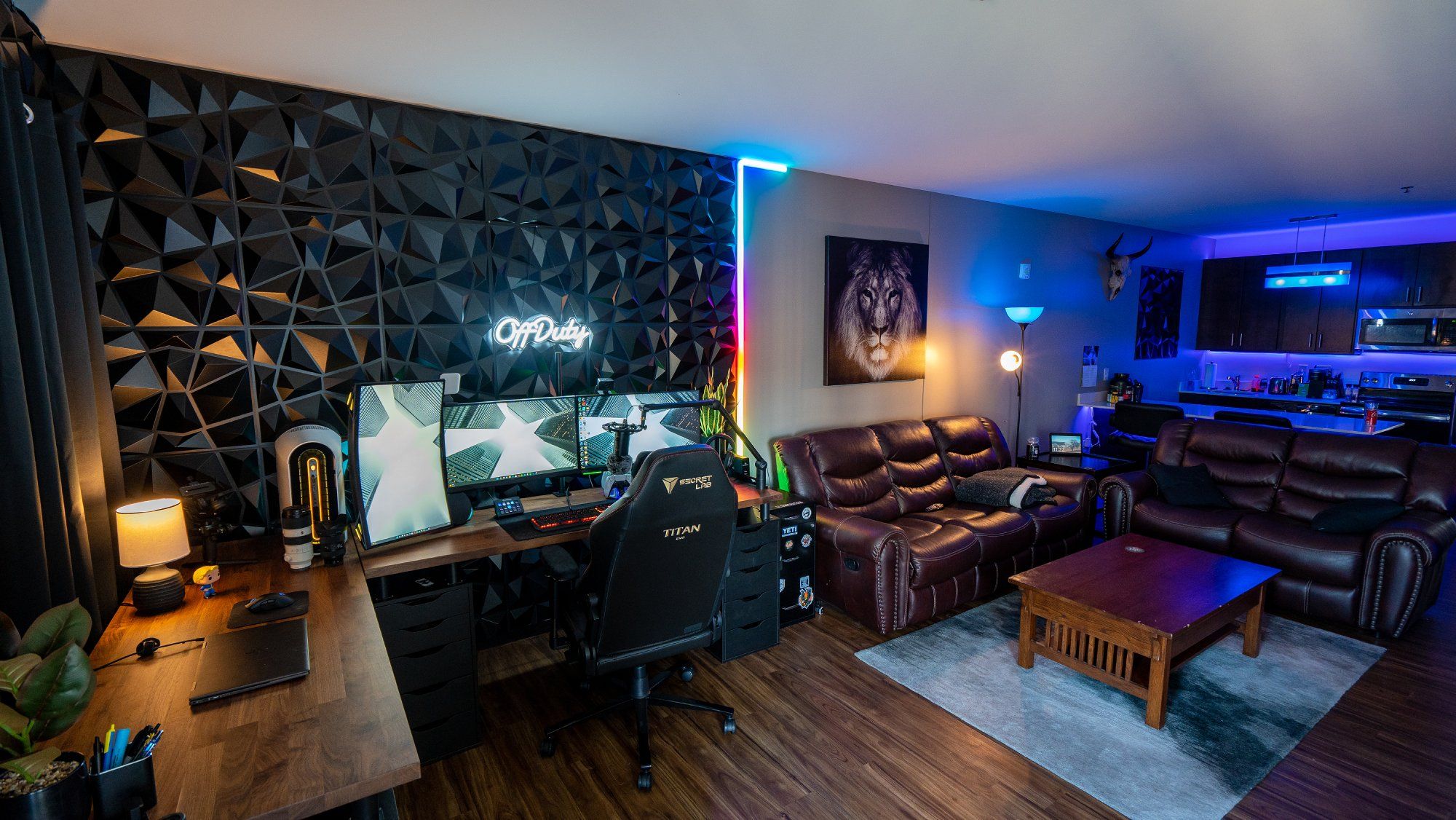 I looked everywhere. Finally heard about the IKEA desk hack. It was tall enough if I added the 4″ furniture risers.
I wanted an L-shaped desk, so I had to get creative.
I bought everything I needed, and it took me two days to build the desk and get it set up.
Overall, it took me four months of trial and error to get it to where it is today.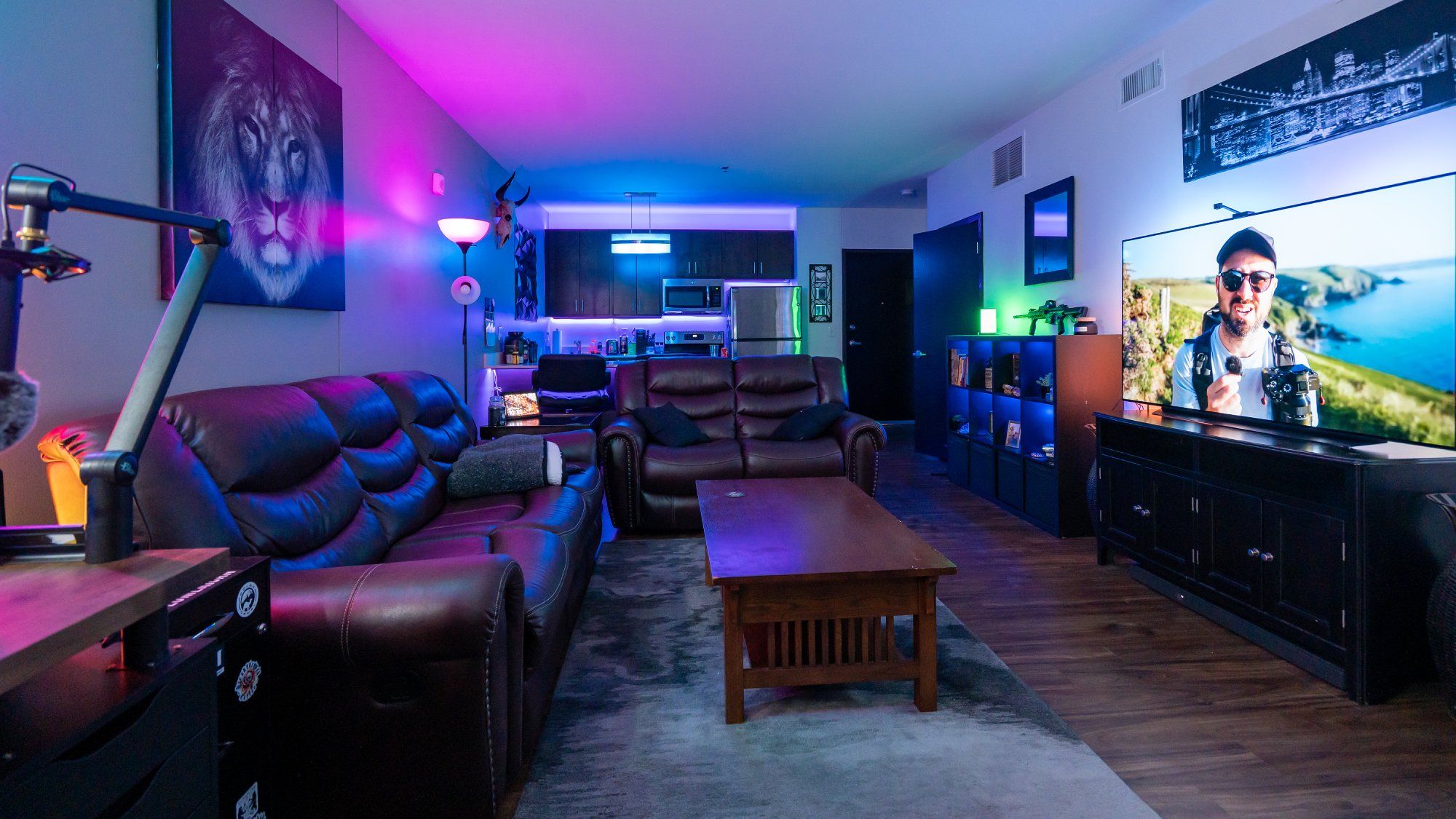 I got it to where it is perfect for streaming on the 1080p monitor, gaming on the 4K monitor solo, or using the 2K for higher FPS games like COD. I also got the 4K monitor for editing 4K videos and photos.
Then I wanted to personalise the work area further.
I started getting some LED light strips, lamps, and bulbs.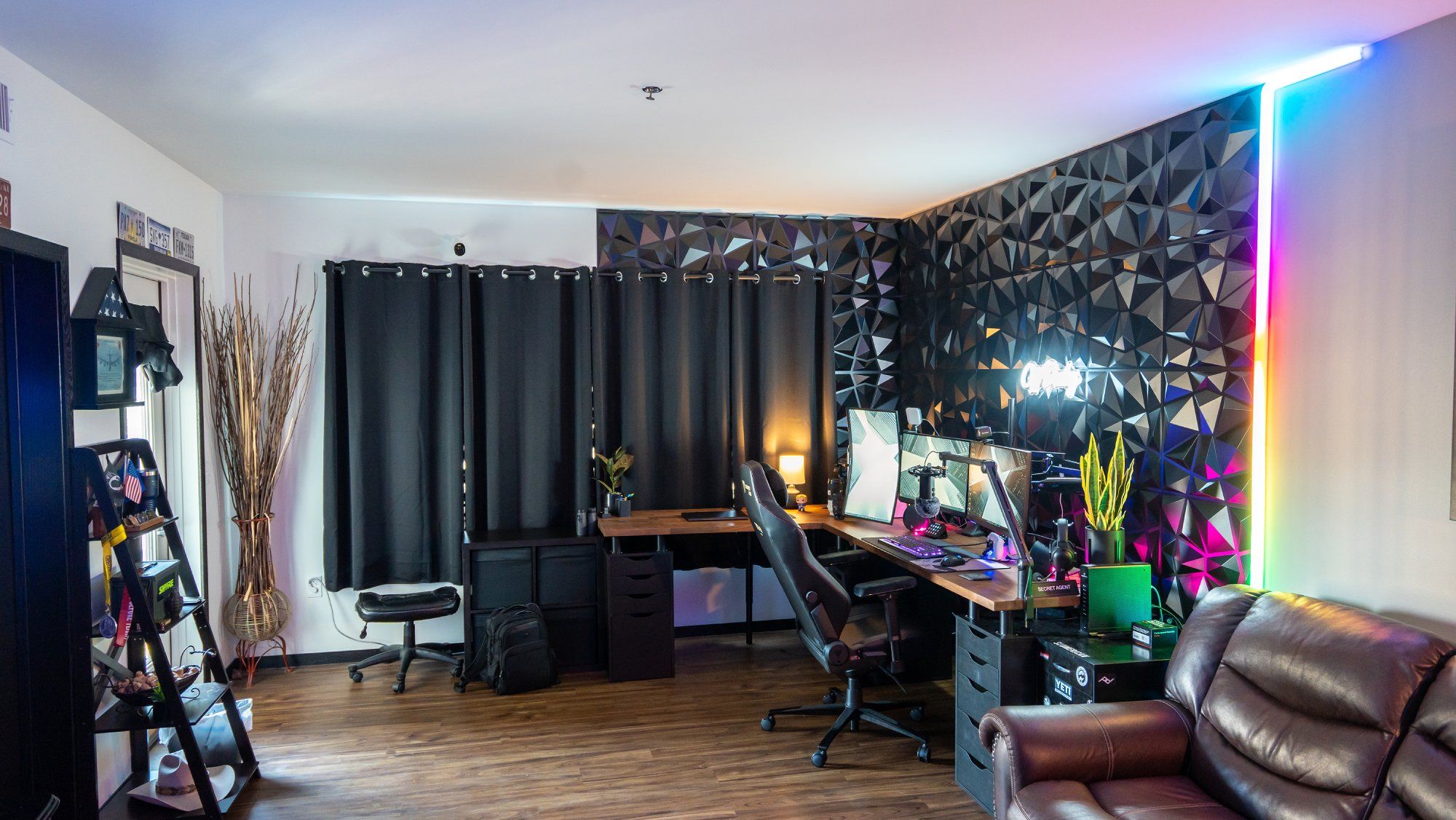 I'm a big fan of black, so I wanted a black aura for the area.
I found some 4D wall tiles that were perfect. Then I found a custom light store for the "off-duty" light.
The main struggle with making all of this work was cable management, lol.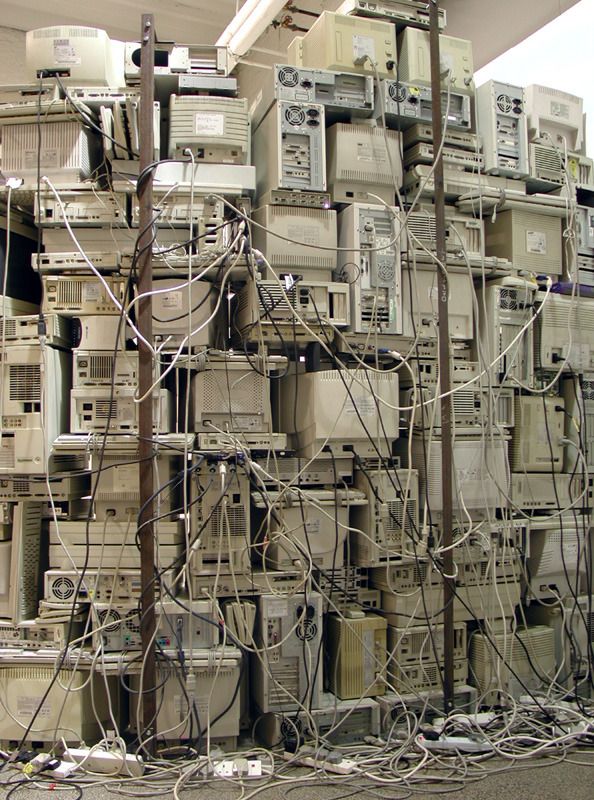 That seemed to take me forever, and I also had to buy extension power savers, so I didn't overload any wall sockets.
They called me and told me the desk parts were at the warehouse, but they were having some issues and couldn't make the delivery until the following week.
I said I had a pickup truck and would come to grab it.
That was a pain to get in the house by myself!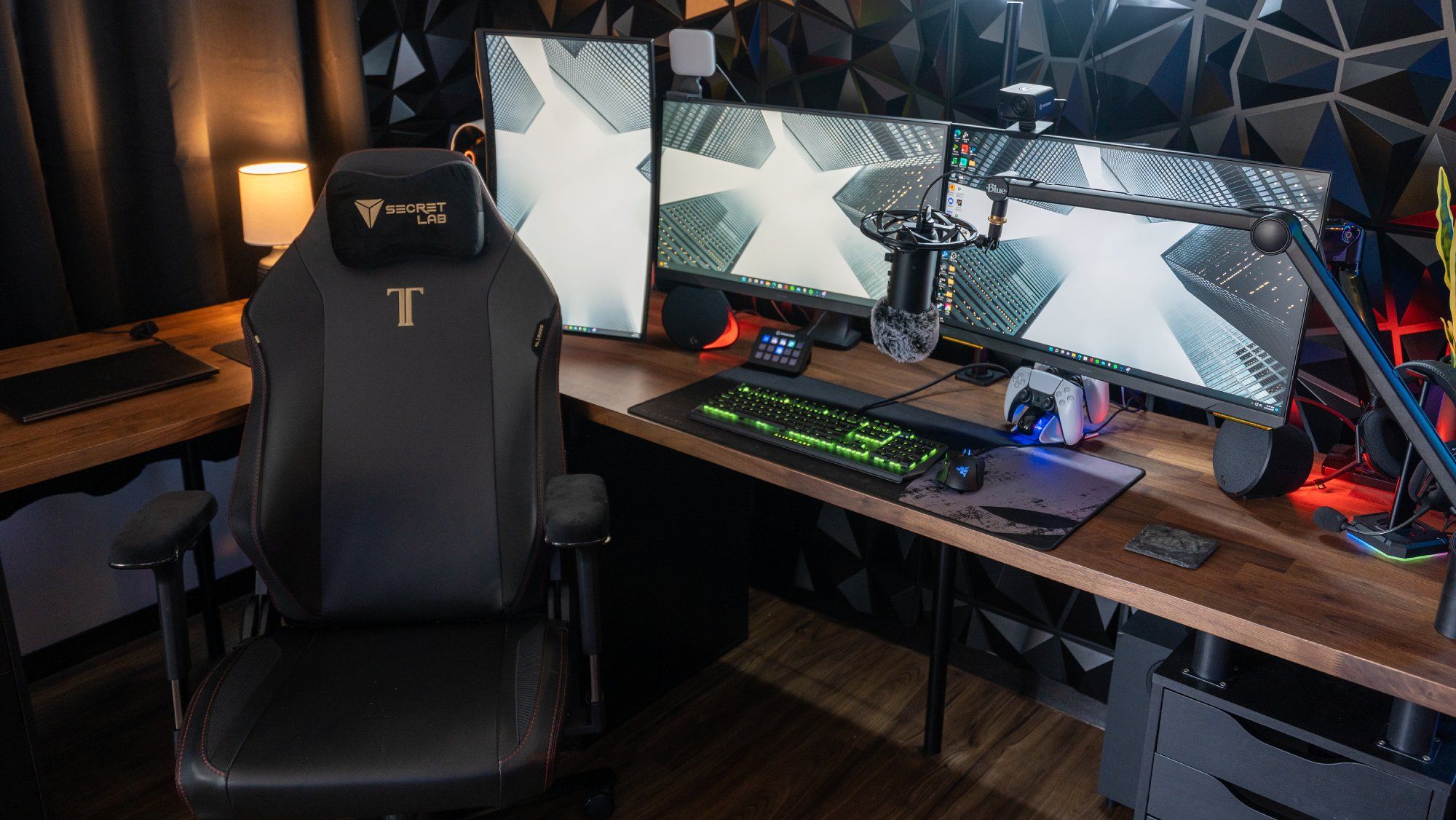 During the day, I have plenty of natural light coming in from the giant window right next to my desk.
I like that I have a beautiful view of downtown Omaha if I turn to my left. That is why the desk is in the room where I have it.
I have to keep the curtains mostly closed in the afternoon cause the sunlight comes in so heavily.
At night, I got curtains all the way open, and all of my LED lighting is turned on, which is great.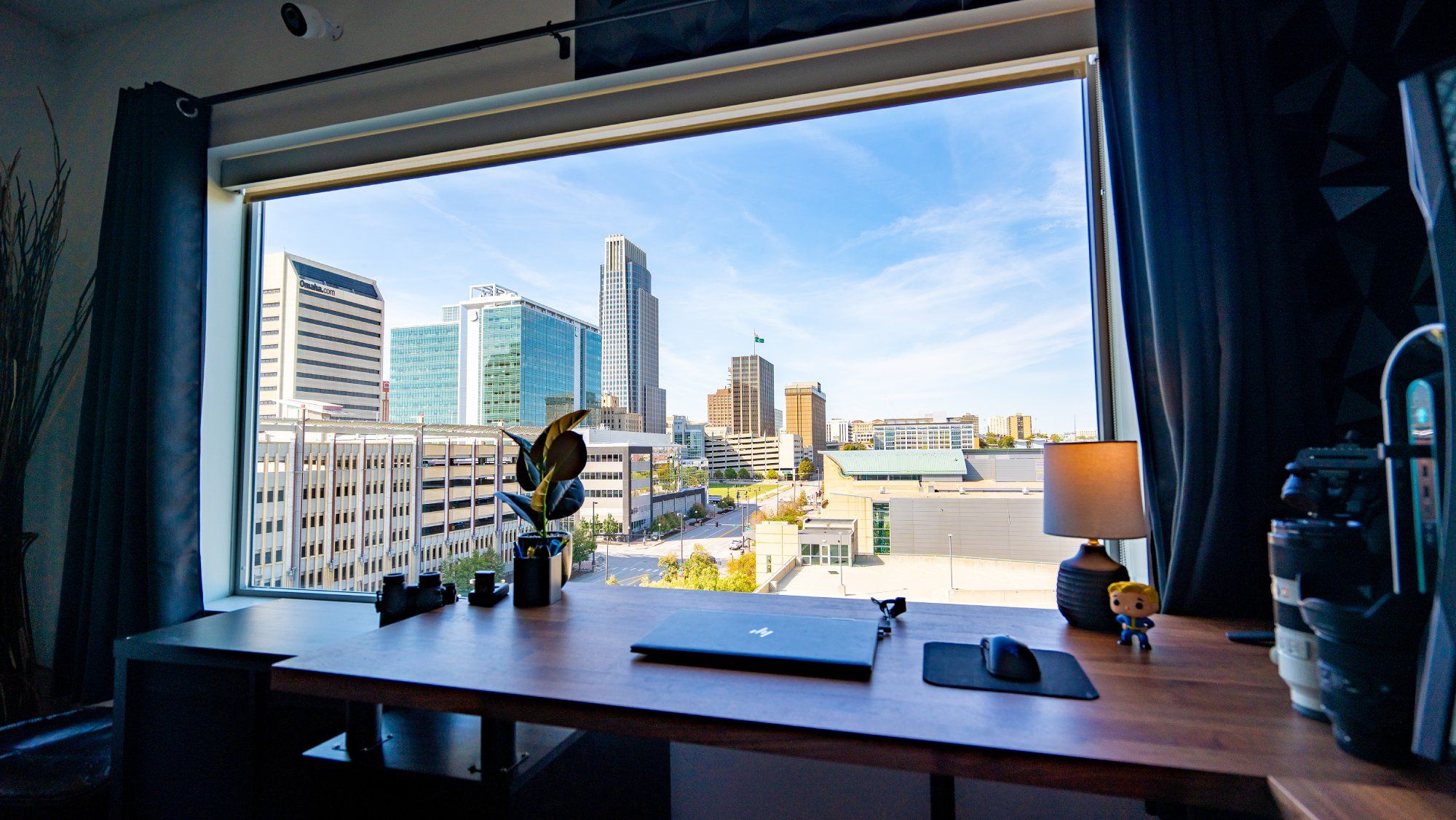 It feels so nice at the end of the day.
I can relax and edit photos or do some gaming.
The one thing I would like to improve is building my own custom PC. I ended up buying the Alienware because it was the only way I could get a GeForce RTX 3080 at the time.
Now that the GeForce RTX 4080 is coming out soon, I might start my own build.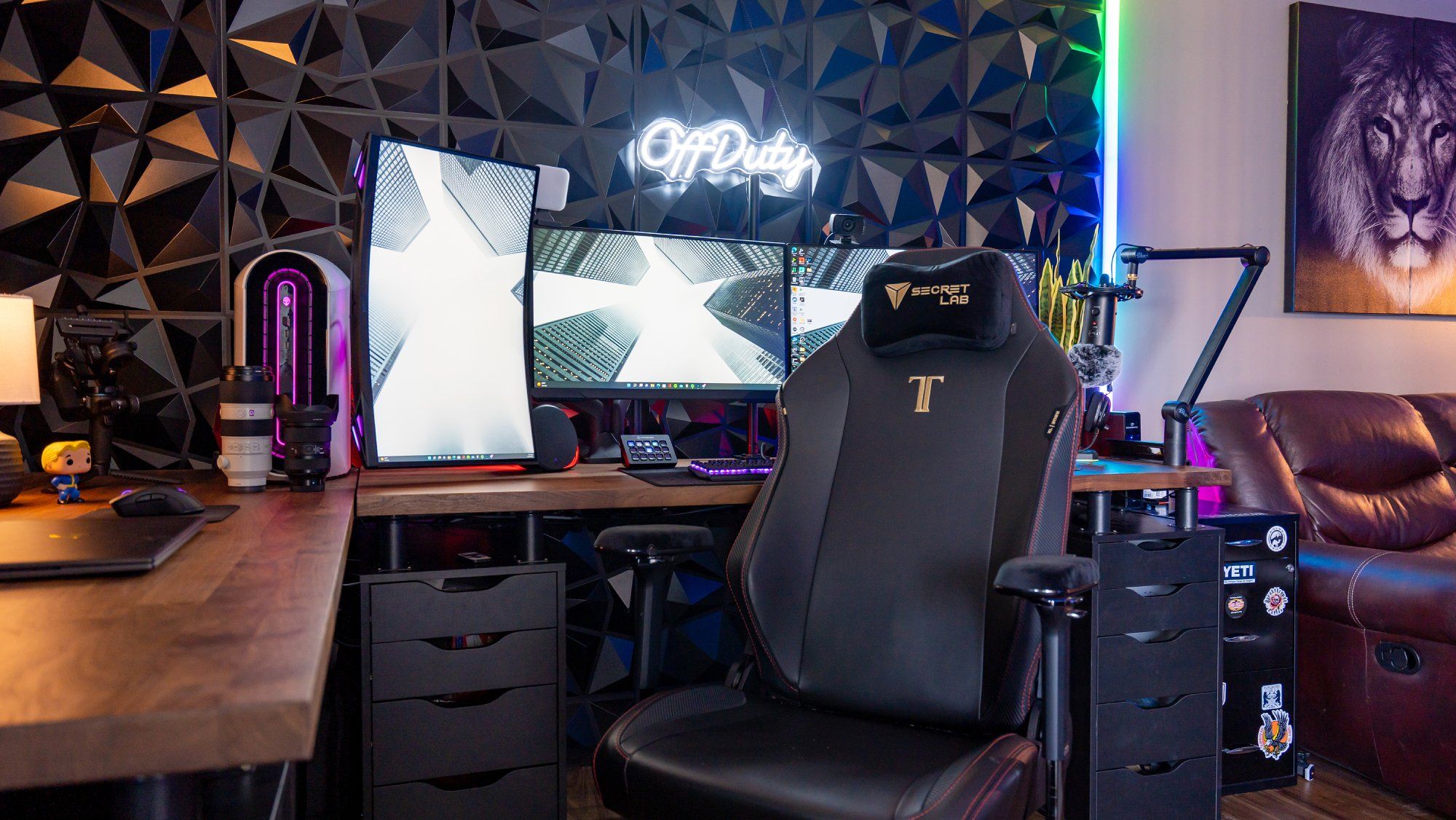 The next thing I want to buy for the setup is some studio lighting for better image quality for YouTube video creation and streaming. (My Twitch, btw, is "0ffduty" spelt with a zero).
I also need an external hard drive for my photos and 4K videos.
Gaming takes up so much of my space on the computer!
What's your favourite item on your desk?
My favourite desk item would have to be the limited edition full Corona beer.
I got it from Cancun while on vacation down there.
It's wrapped in my favourite beer koozie I won during a beard and moustache competition in Charleston, SC.
They make for great conversation starters and decorate nicely.
What apps or tools do you use to get things done?
I'm currently using OBS to stream and Twitch to broadcast.
OBS works best for me as far as the reliability and quality of the stream.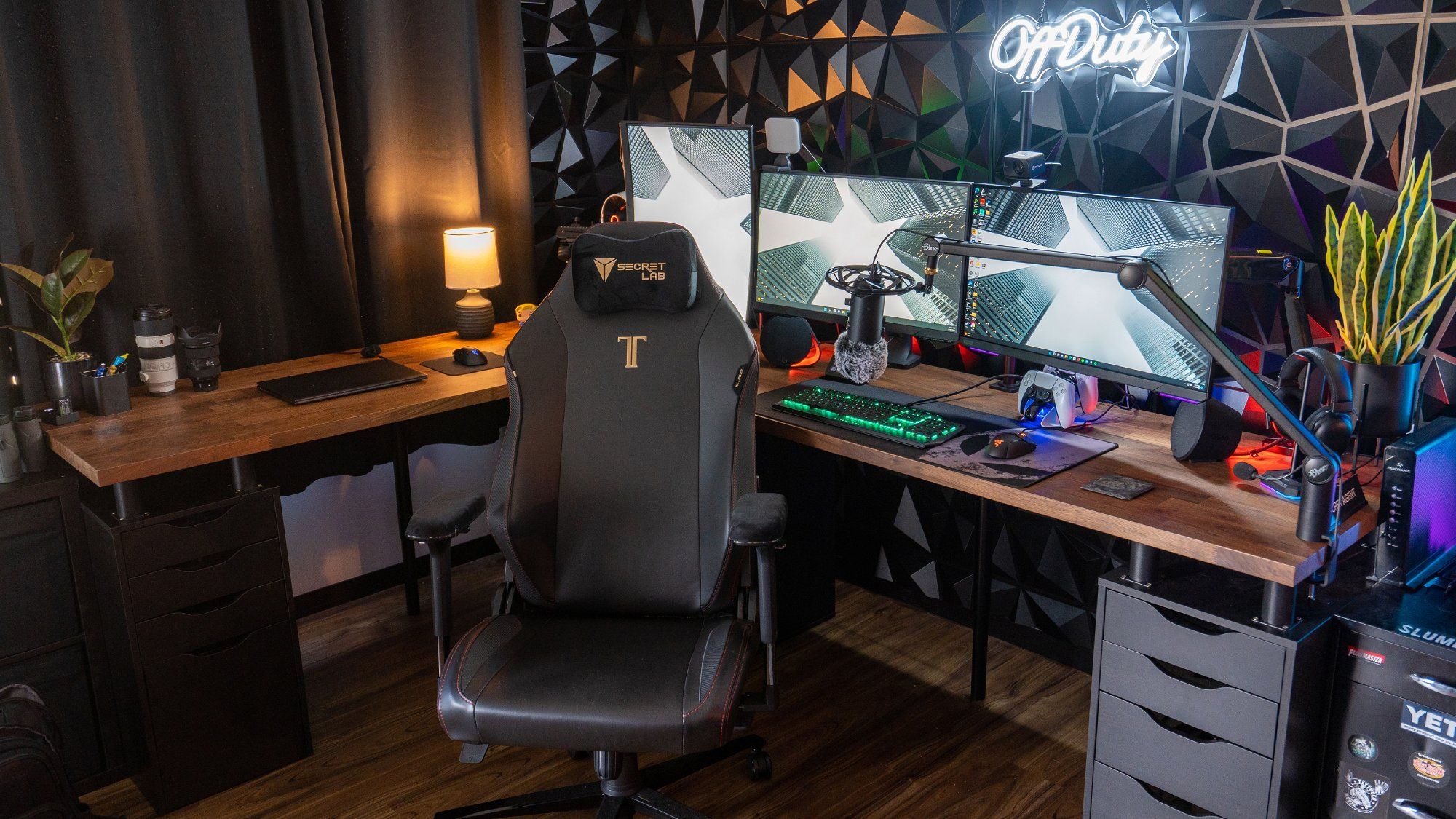 I use Lightroom a lot to edit all of my photos. That has to be the most powerful tool for photo editing, and I love it.
I also use Photoshop to eliminate unwanted blemishes and remove things or people from the background.
I have used it once to remove a wristband for one of my photoshoots. We both forgot about it until after the shoot.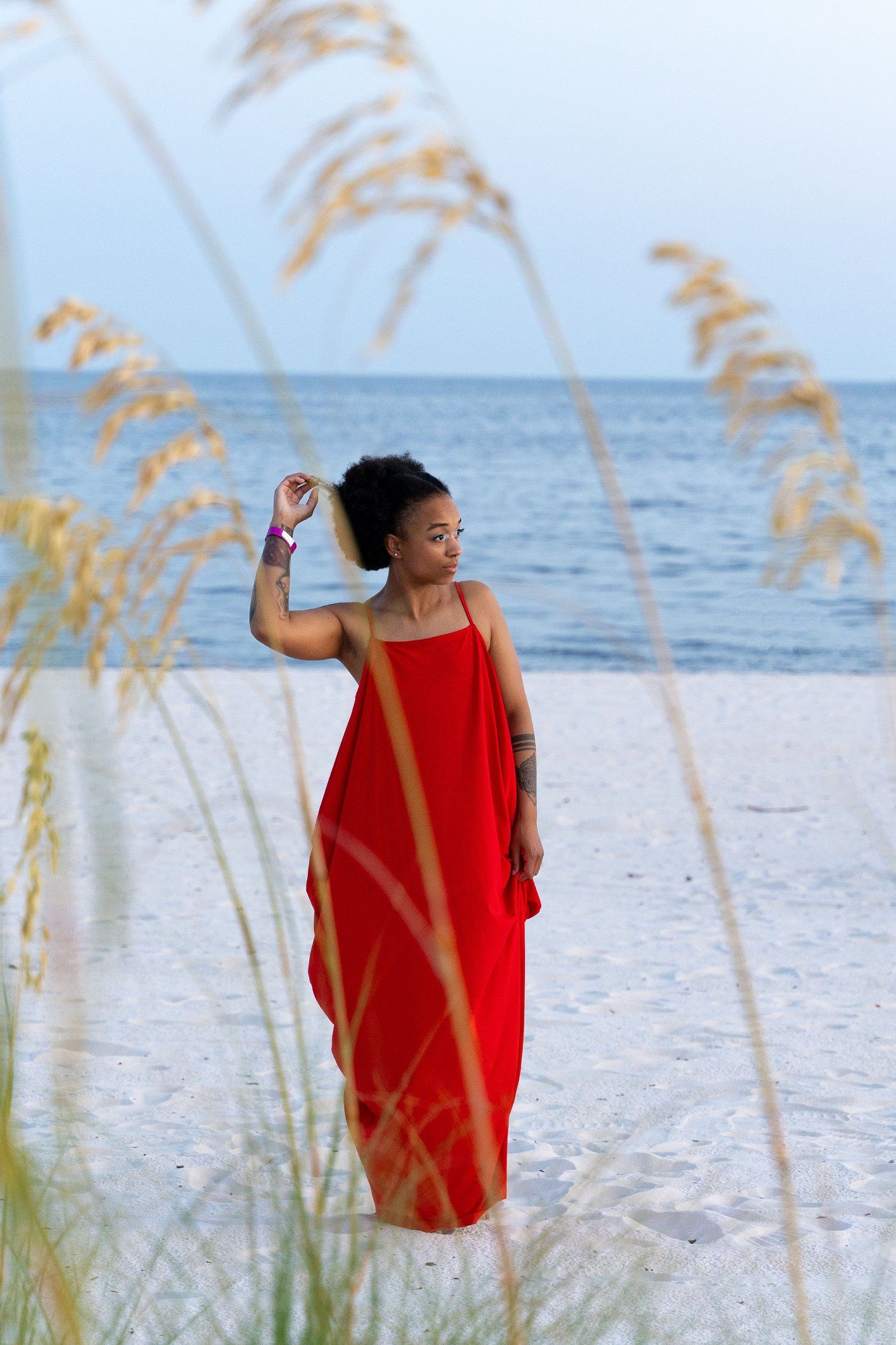 I use Adobe Premiere for all my video editing mainly because I have the cloud software from Adobe.
Now, this is a challenge for me, and I'm still learning this one.
I often feel overwhelmed while using it, or things don't seem to work out for me with it yet, lol.
By using these programs, though, I've begun getting models for shoots and getting my foot in the door for real estate photography.
The big one is getting in the door for a wedding.
What books, blogs or podcasts recently caught your attention?
I have recently read Can't Hurt Me and The Subtle Art of Not Giving a Fu@$.
The first book was humbling, and the second was pretty much my personality in a book.
Can't Hurt Me motivated me to realise we are all capable of a lot more than we give ourselves credit for.
The Subtle Art is more of a reminder to let things go easier.
Both are very helpful books, and I recommend them.
I also do like the 2 Bears 1 Cave podcast and Joe Rogan's podcast.
Any tips for other makers who want to improve their gaming setup?
Tailor the desk for what you need and the room you want to put it in.
Do a lot of research beforehand because settling for something not perfect doesn't work.
I went through two pre-built desks before finally deciding to spend a bunch of money and get a big nasty desk.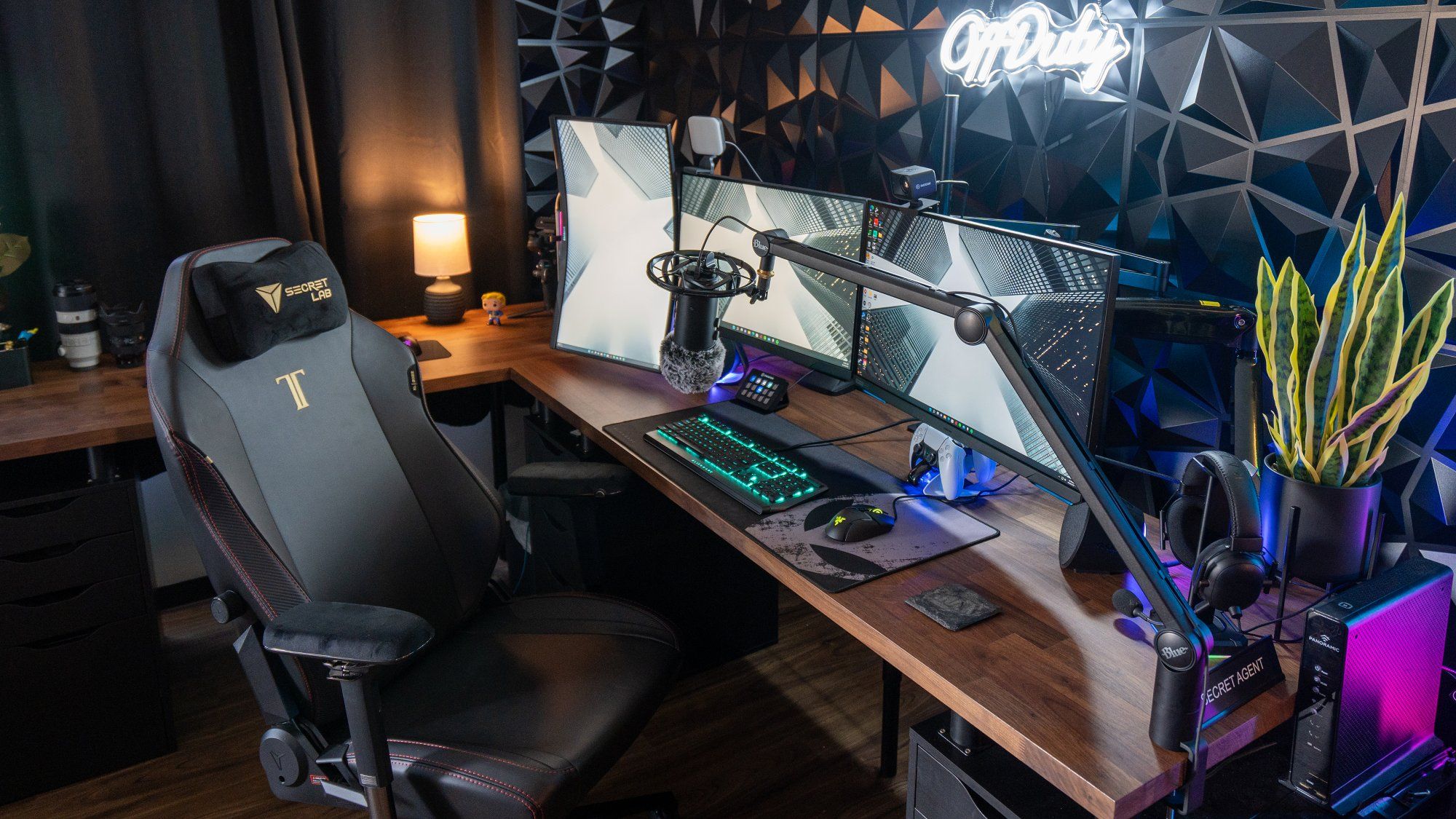 What does your typical day look like?
I begin my day by waking up at 6 am.
I roll out of bed, brush my teeth, grab a couple of breakfast bars and check Instagram and my email.
Then put on my uniform and head to work.
I do human resources for the USAF [The United States Air Force].
I get off at 4 pm and head to the gym for an hour. Then I get home and complete any schooling I have for the day.
Then, if I have time, I go somewhere to take pictures or do some editing.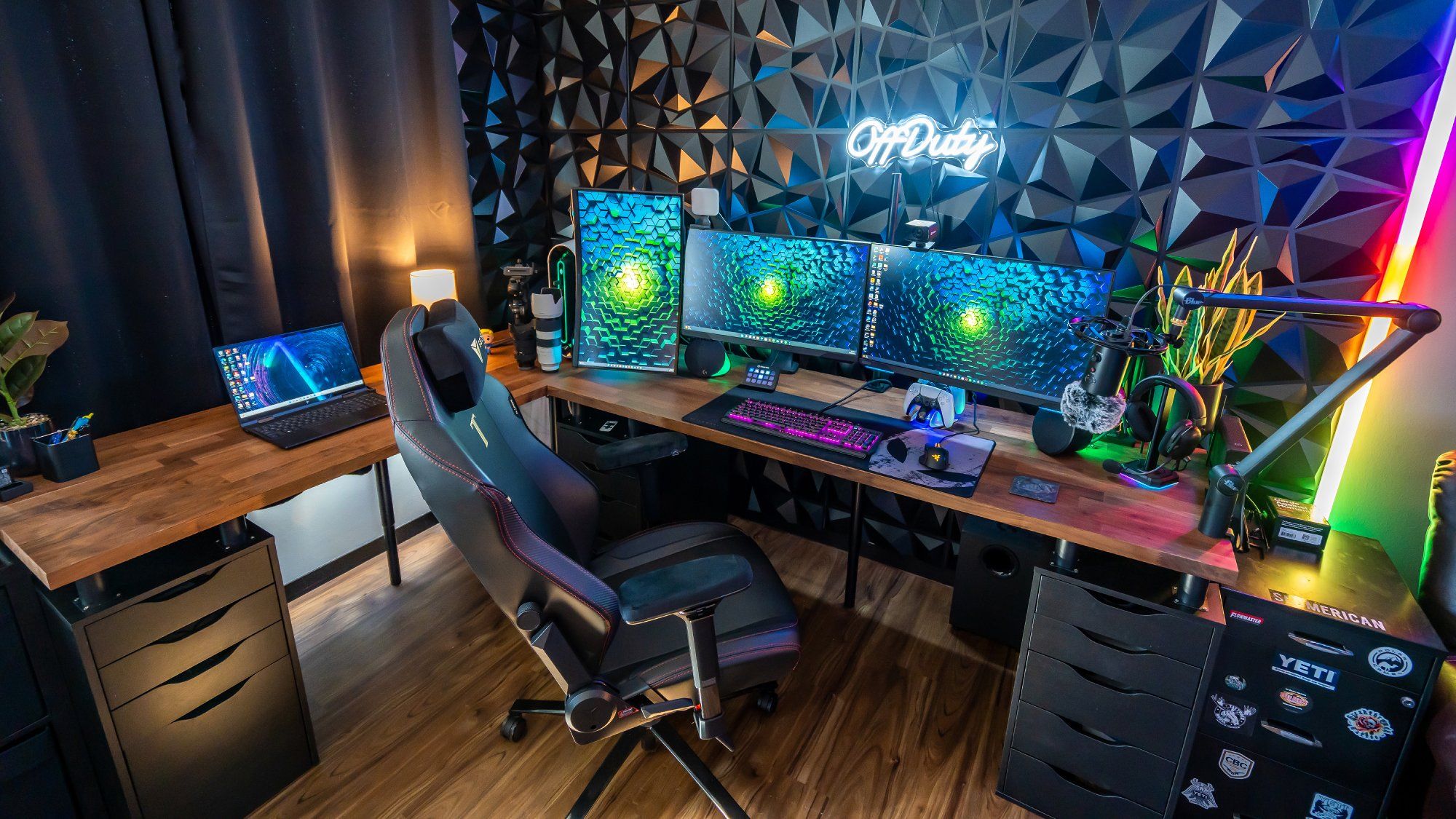 At night I eat, do some gaming, finally shut everything down, and start heading to bed to sleep at midnight.
I'm a "get-it-done-now" kind of person.
I want everything I need to be done for the day, so I can focus on being creative or getting some game time in.
I like to get out of the house on the weekends if it isn't too cold outside.
I will go to a park, play some pickleball, grab some food and drinks with some friends, or go for a run/hike (taking pictures, of course).
If I don't go out of the house, I like to do some gaming. I will stream Call Of Duty or play Battlefield 2042.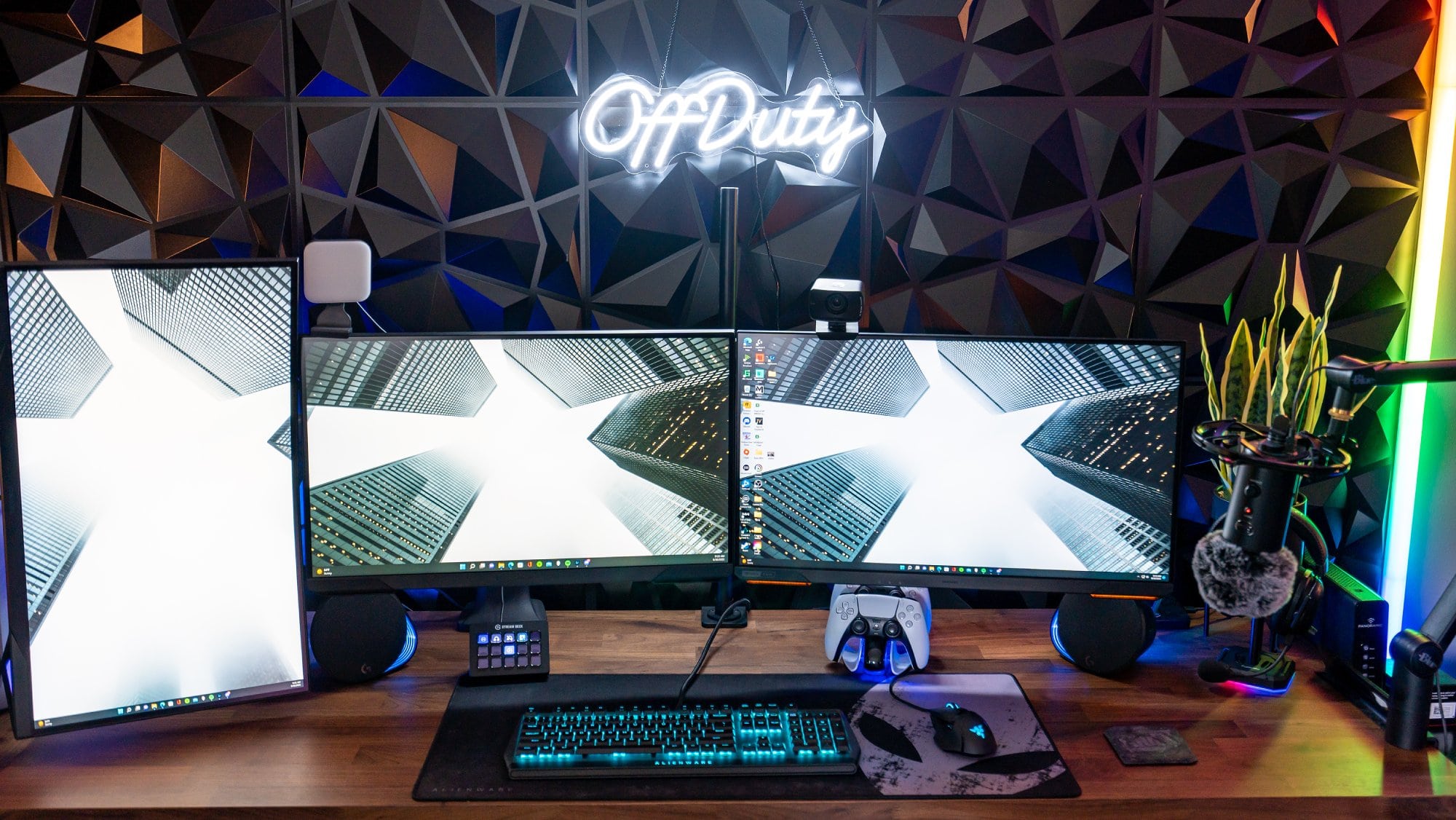 I'm also playing a lot of single-player games like Fallout 76.
If I am not at work, the gym, taking pics, or at my GF's house, I'm 99% of the time at my desk putting in work, school, creating, and editing.
I worked from home for one year during the pandemic, and it was awesome to an extent.
There are some parts of the job we just can't do from home. I work entirely at the office now.
Your tips for working from home?
When I was working from home, I loved that I could do the job and do chores simultaneously.
That was the best.
I saved so much time.
I started those days with a cup of coffee and put some good music on or had the news depending on what was happening in the world.
I wish I could go back to teleworking because it would help in getting my photography business off the ground.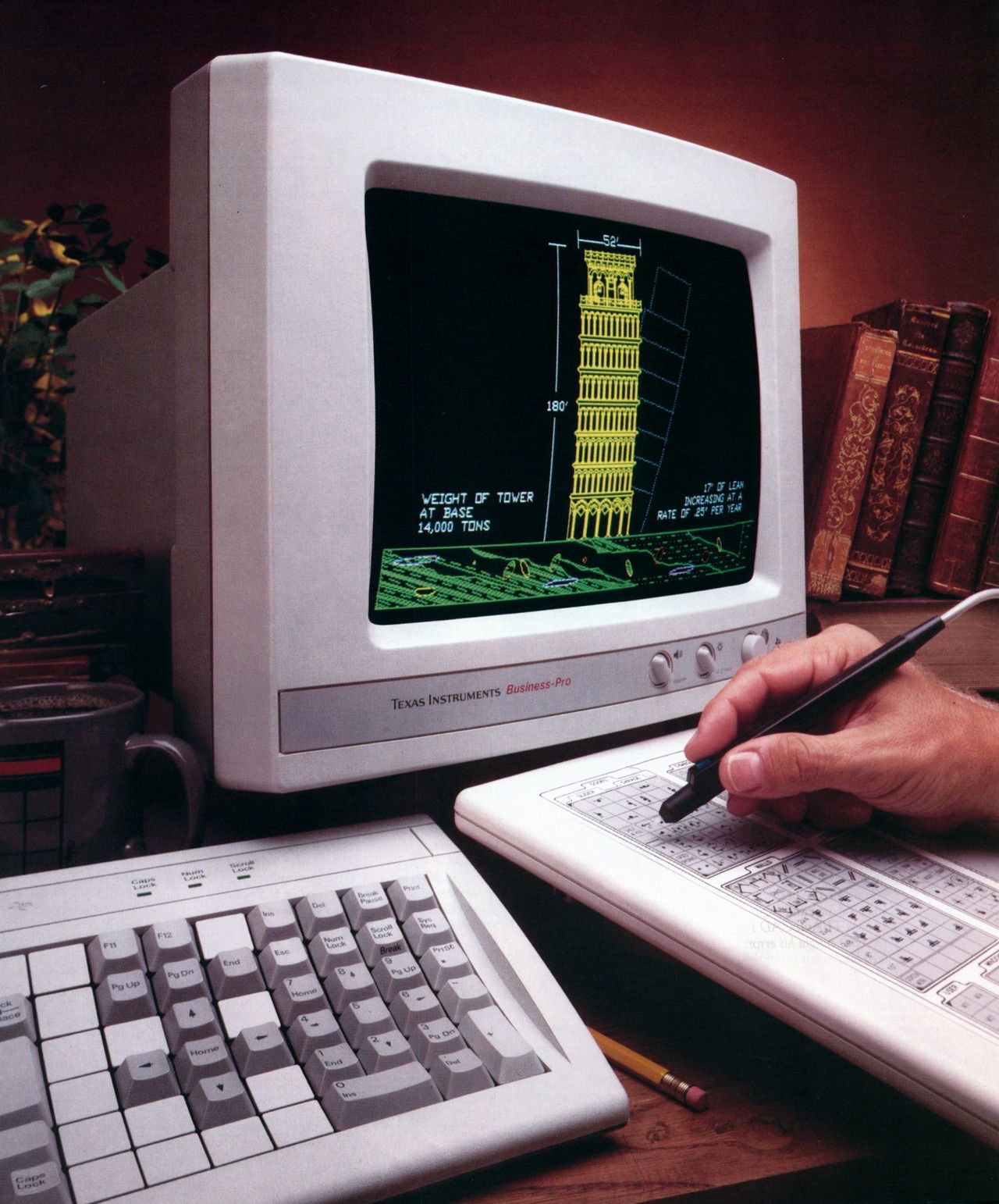 We're a reader-supported publication. This article might contain affiliate links. It means we may receive a commission if you click a link and buy a product that our maker has recommended. The interview was done independently.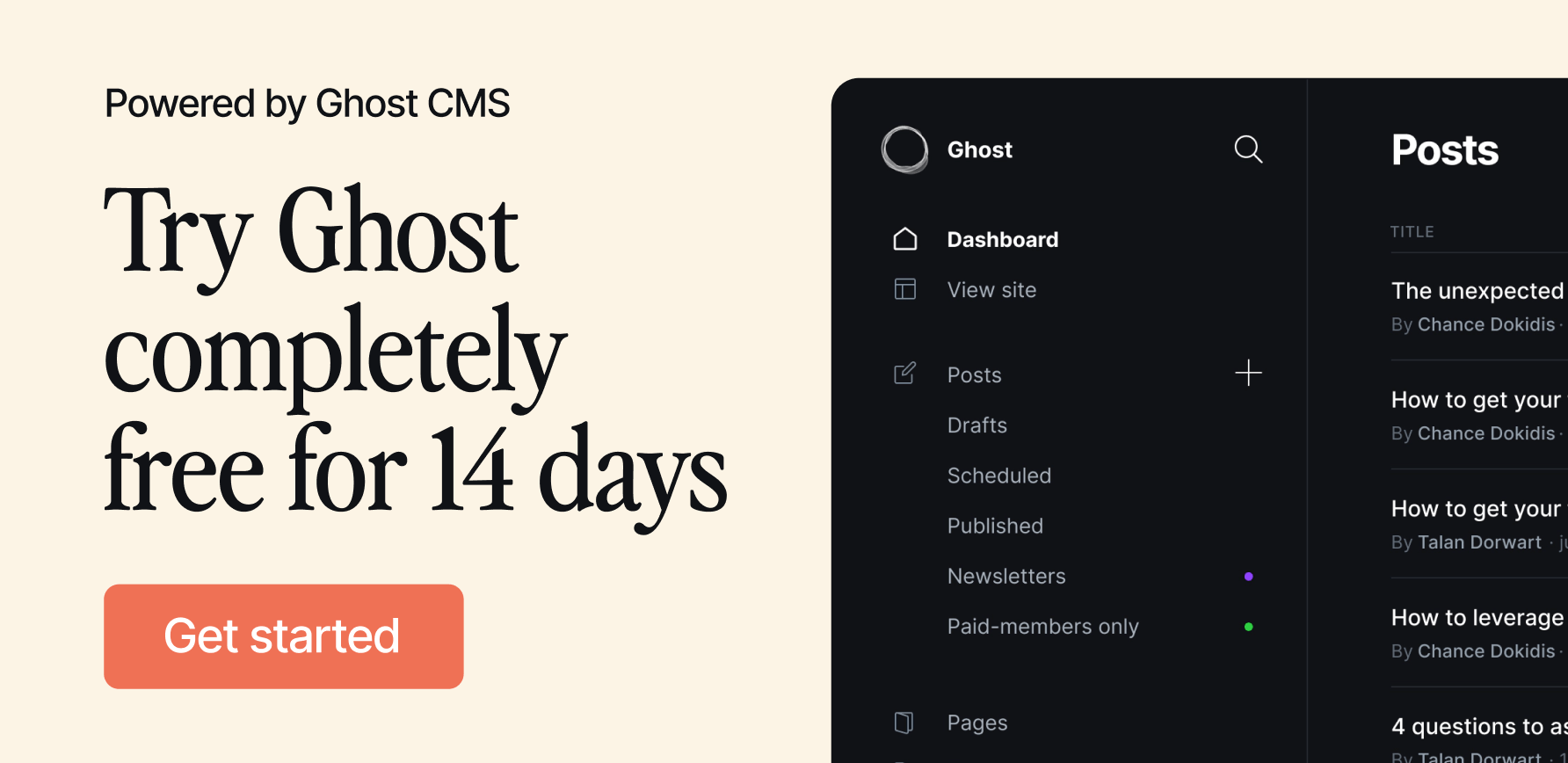 ---