Product Designer WFH Desk Setup in Singapore
The 160×70 cm height-adjustable desk with an aged, darkened walnut tabletop is the most functional feature of this workspace.
Join 1700+ Curious Readers.
Every Sunday evening, get an *in-depth* workspace tour from a random corner of the world.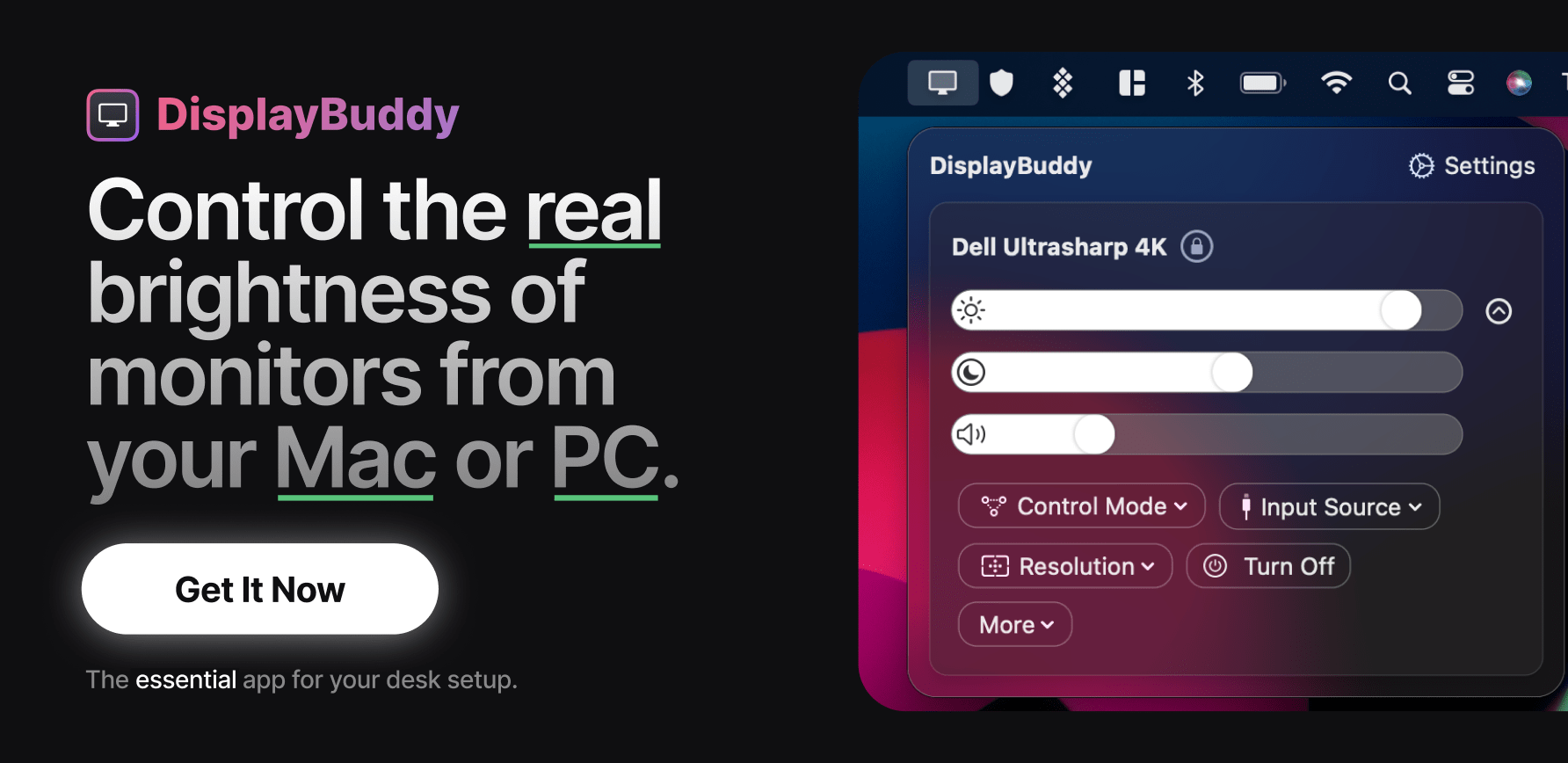 Name: Sigit Adinugroho
Location: Singapore
Occupation: Product Designer
Room size: 9 m² (97 ft²)
Cost of the setup: ~$3K
Social media: Instagram, Twitter
Hello! Tell us a bit about yourself
I'm a product designer currently working full-time for Tripadvisor in Singapore.
I'm originally from Indonesia, but I've been in Singapore for six years and am now a permanent resident. I'm married and have a daughter who was born in 2015.
I joined Tripadvisor in June 2021 and have contributed to a couple of projects related to Tripadvisor Plus and vacation rental products.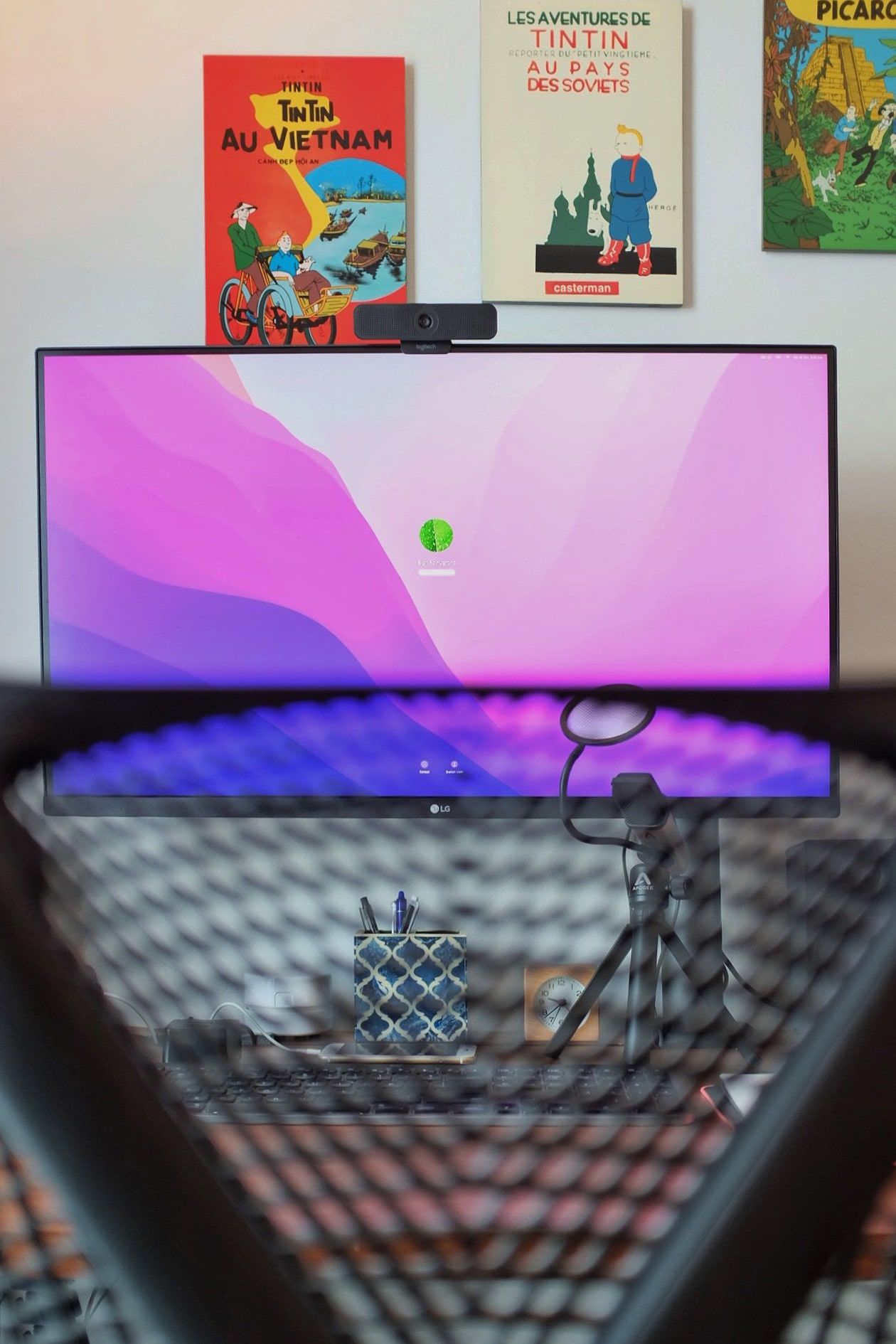 On a daily basis, I work closely with one other designer in Singapore and product managers based in India, as well as engineers in India and Romania.
I love the travel industry and previously worked at Vrbo (a company by Expedia) as part of their APAC team.
I'm passionate about giving back to the design community.
I occasionally mentor on ADP List, do mock interviews on CuriousCore, used to run a podcast interviewing Indonesian designers to learn and share about their work and values, and write regularly on Unlearn UX, a personal blog about how I see UX as a career and industry.
I've also spoken at a few events, including UXDX and the General Assembly's sharing session.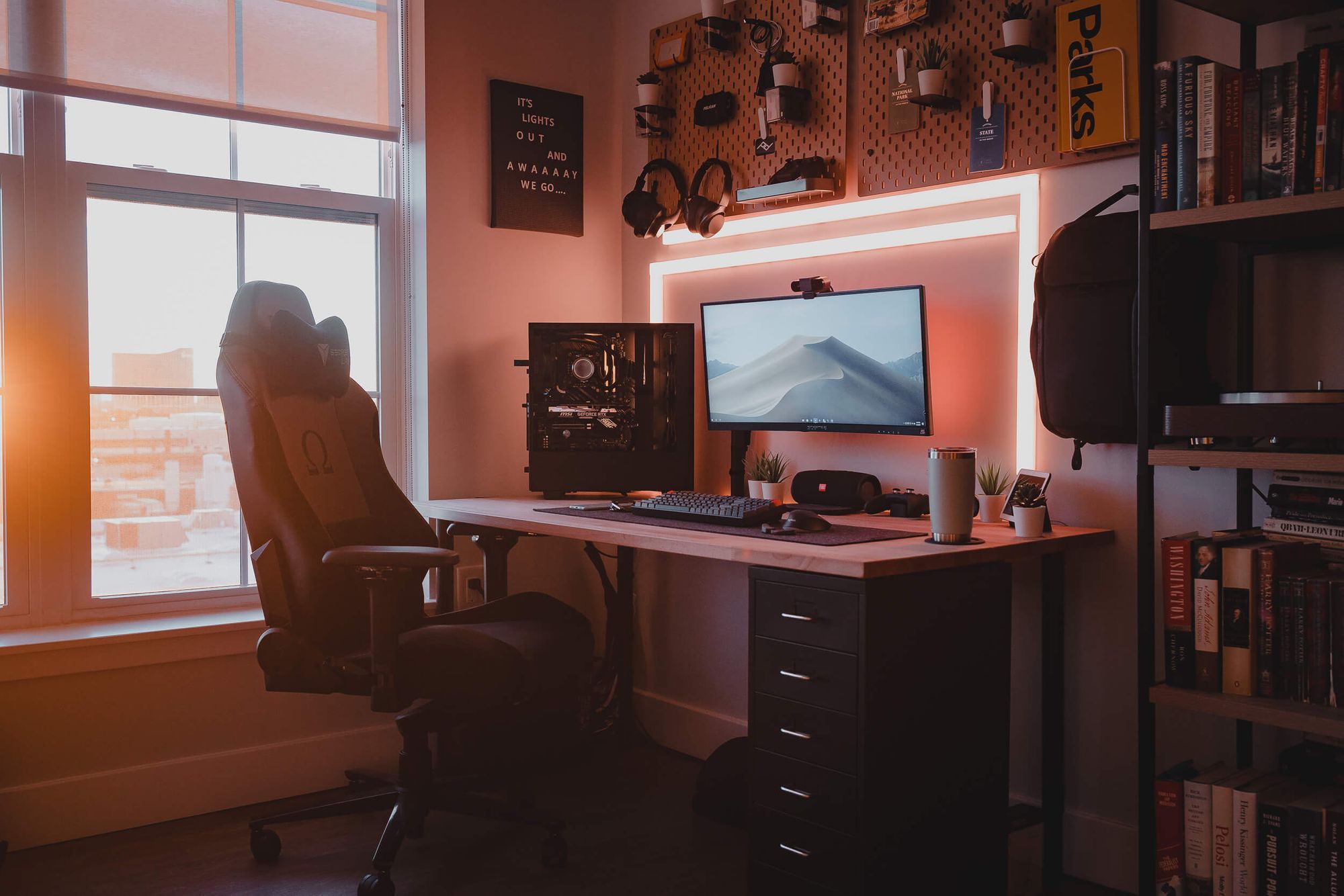 Take us through your setup
I live in a three-bedroom apartment in Singapore with my family.
I recently moved here about a year ago from a two-bedroom apartment, specifically to have an extra bedroom for a home office.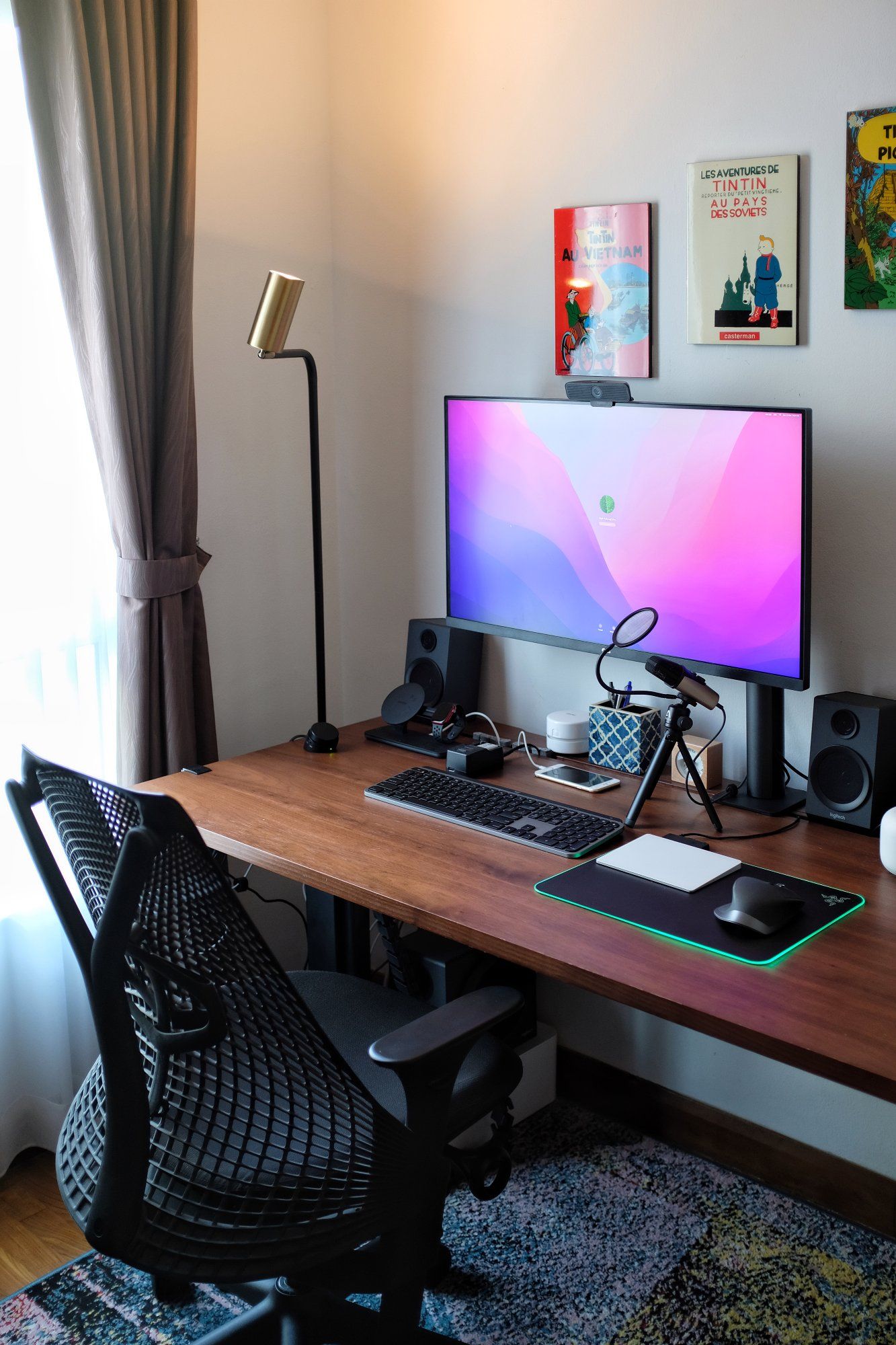 The thing I love most about this workspace is the natural light that comes in during the day.
It makes mornings a joy.
It's also a proper bedroom, albeit a small one, and I have plenty of built-in storage space.
The most functional feature of this room is actually the 160×70 cm height-adjustable desk with an aged, darkened walnut tabletop.
I like having a big tabletop because I can use it not only for computer work, but also for assembling Lego sets, eating, or doing paperwork.
I also like the walnut tabletop because it feels very comfortable and natural.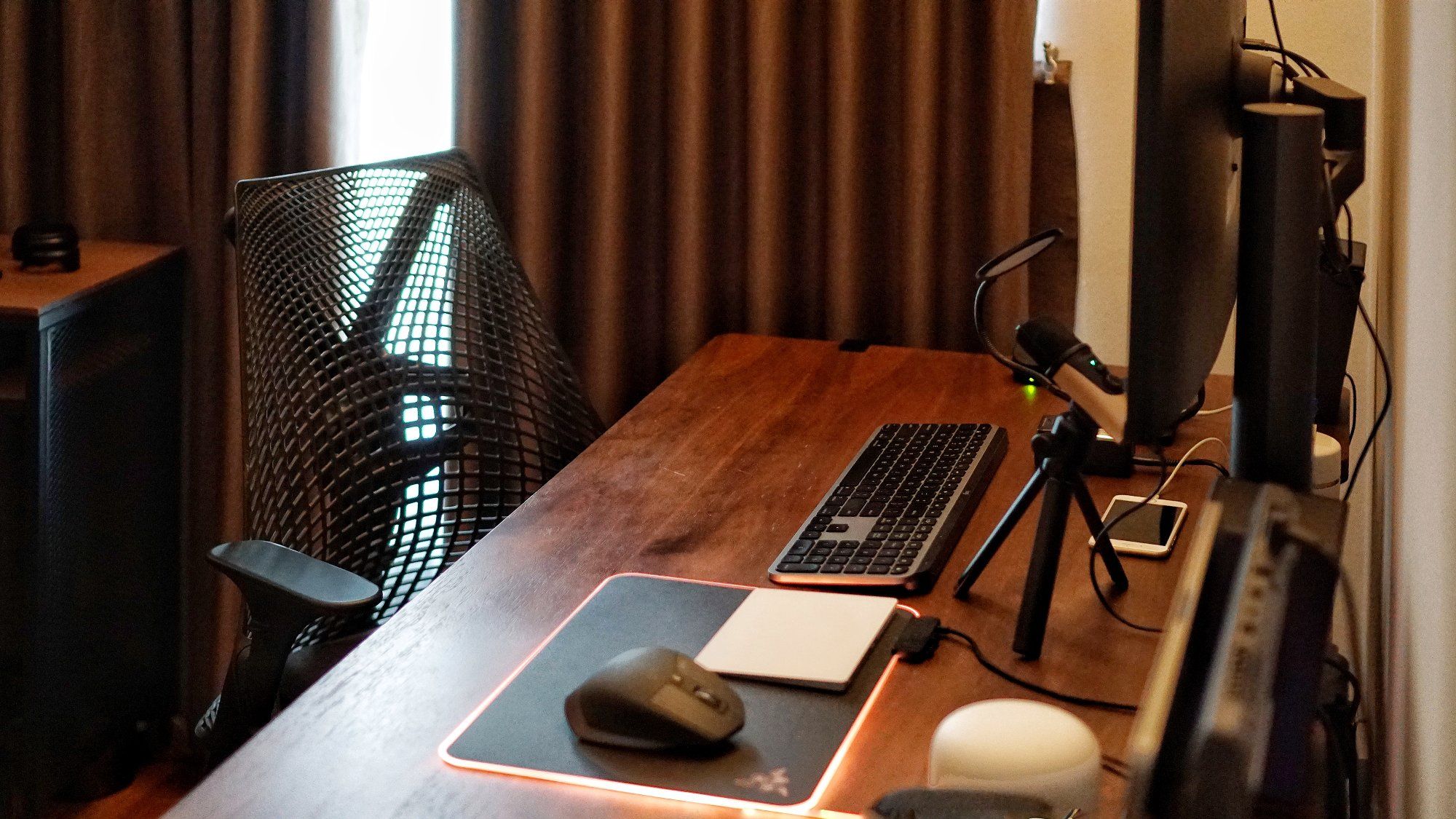 I sit daily on a Herman Miller Sayl chair. It is the cheapest I could find for a proper ergonomic chair from the brand.
I bought it early when COVID-19 hit in 2020 and remote work was about to be the norm. There might be "better" options out there, but for now, I am quite happy with it.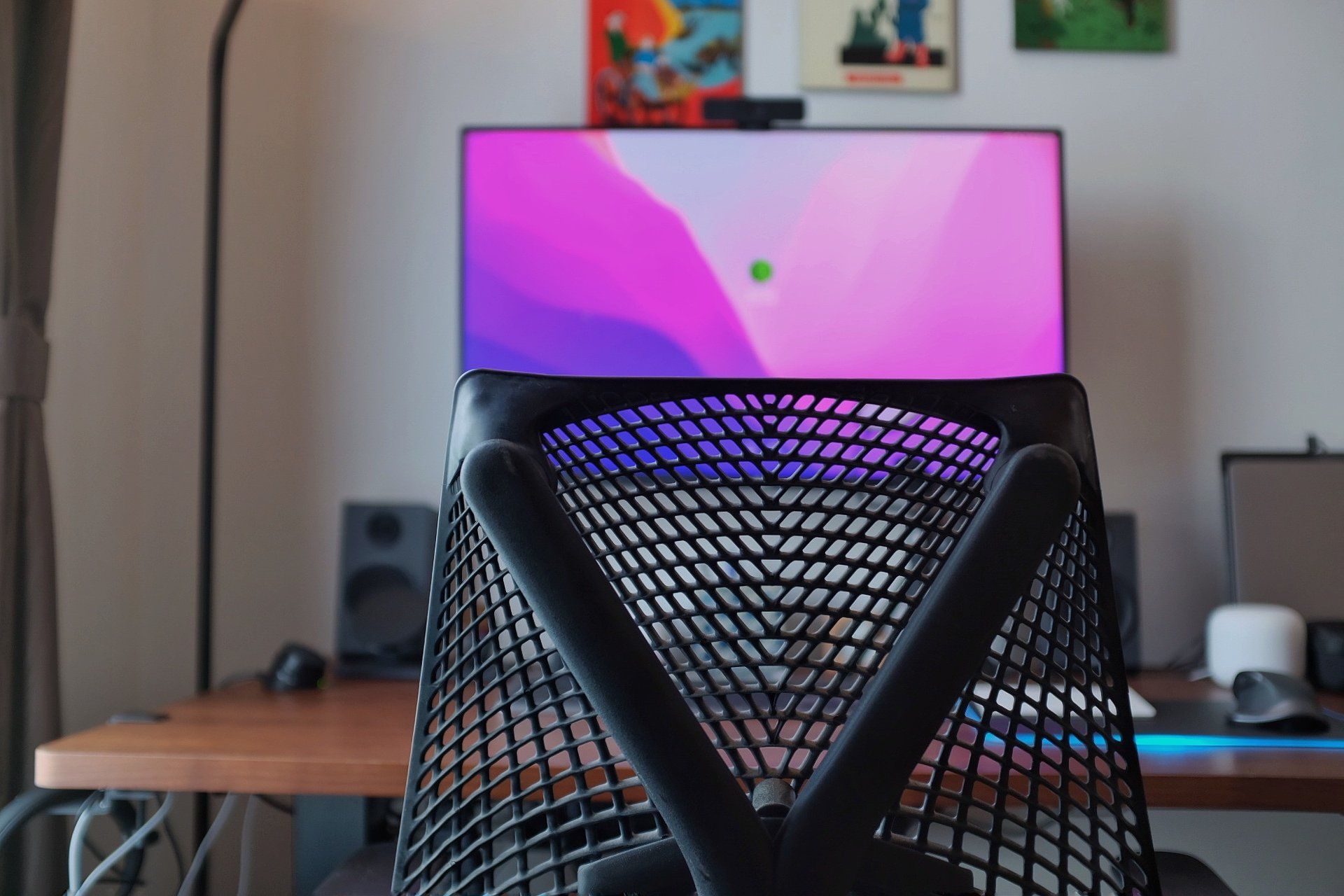 My most recent addition to this desk setup would be an LG 32″ Ergo monitor, which has an articulating stand that also clears up the bottom part of the monitor.
I used to own a Dell UltraSharp 27″ monitor (I forgot which model) but decided to upgrade to a bigger size and did not regret it at all.
As far back as history goes, the room started out with an old desk (that I passed on to my daughter now), the Sayl chair, and an IKEA sofa.
The sofa was originally in the living room and moved to the workroom after we bought a new one.
Eventually, I sold the sofa and bought a rack for my Lego sets that serve as a background for my meetings.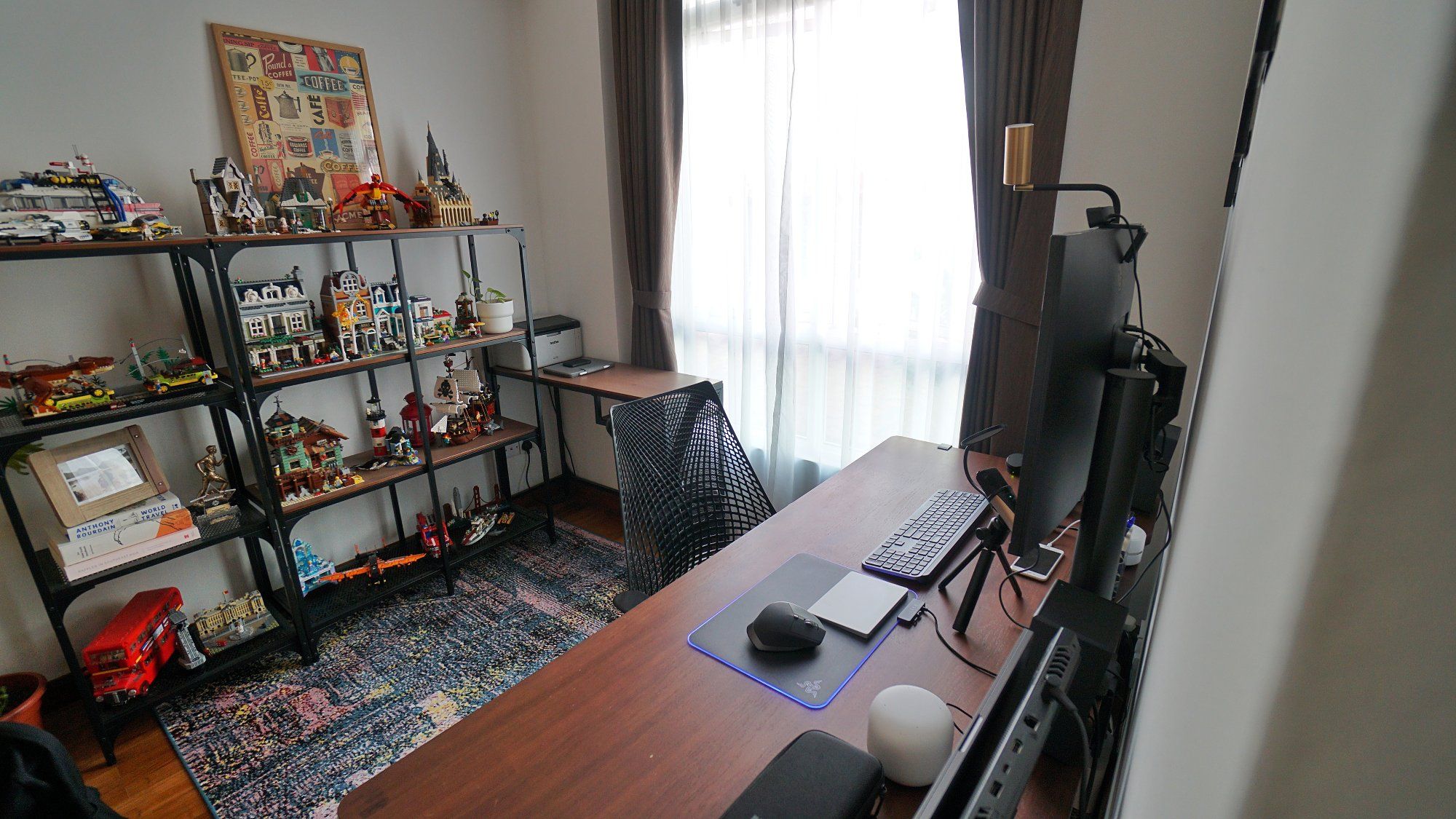 I was thinking of getting a seat or a small armchair, but I have no space anymore.
I've added a few plants and some Tintin posters, and that's it. I haven't really added anything else after that.
So far, I'm pretty happy with it.
If there's anything I want to add in the future, it's probably a bit more lighting.
Currently, it's served by the room lighting and also a floor lamp from Castlery.
What's your favourite item on your desk?
I guess it has to be the Razer Firefly V2 mouse pad.
I bought it after testing it in the store and was impressed by how smooth and amazing the surface feels. It really makes any mouse glide like butter.
The RGB lighting is just an added bonus. The only downside is that it's powered by a cable, which adds extra cabling to a power source.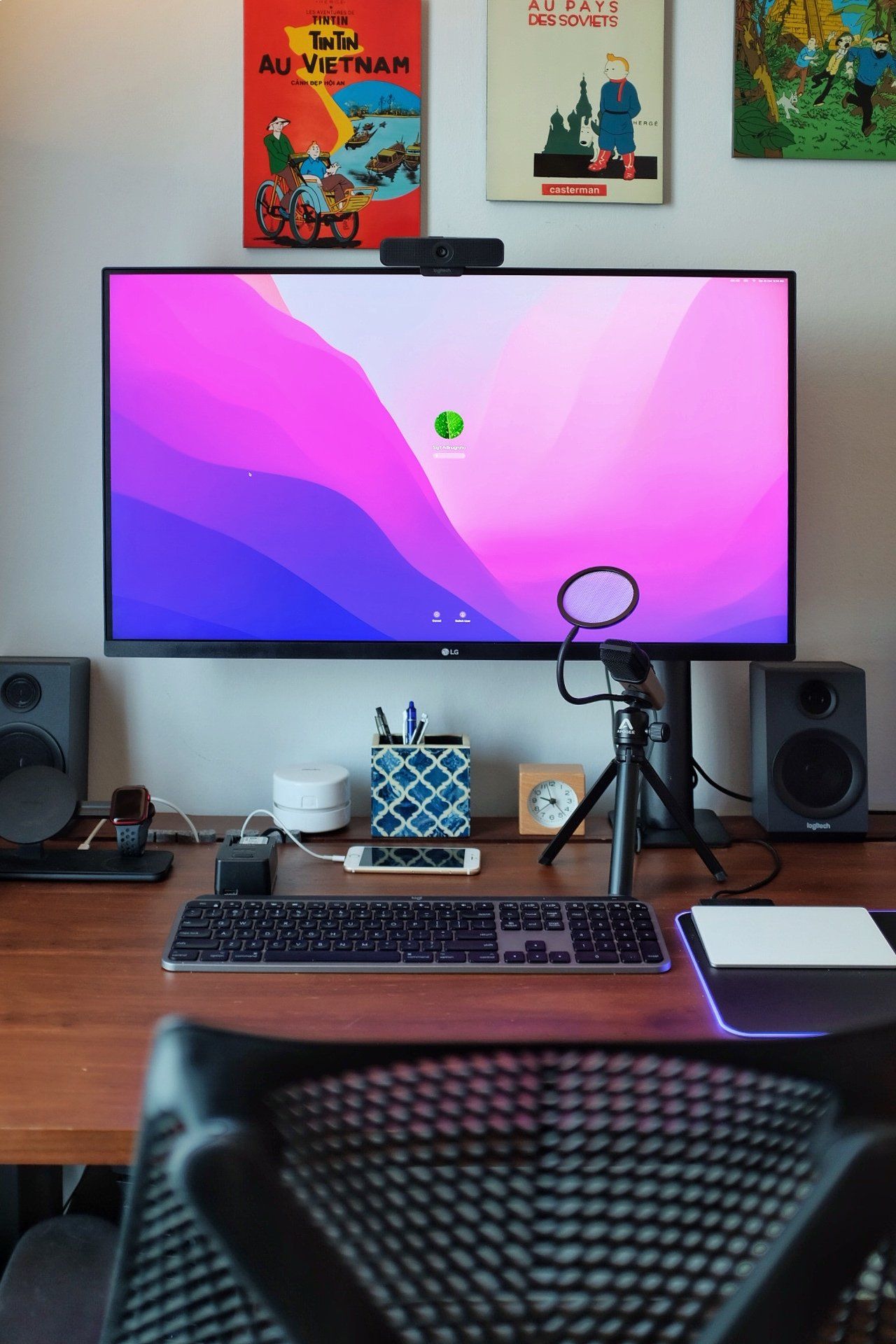 Another favourite item I really like is the small cushioned pads on my EverDesk. They hold cables that stick out from the bottom of the desk. It ensures that I have easy access to cables when I need them.
I also love my Logitech MX Keys full-sized keyboard. I used to type on a mechanical keyboard, but I decided it wasn't for me.
I plan on keeping this keyboard for a long time, but I still think Apple keyboards are the best for me. I have one in a different room that I use occasionally.
What apps or tools do you use to get things done?
As a product designer, Figma is the main tool I use to do my work.
Many people already know the best things about it — but for me, its collaboration features make communicating with stakeholders a breeze.
In addition to Figma, I also rely on the good ol' Google apps like Docs and Slides for writing thoughts, briefs, research plans, and other documents. These apps are widely used across the organisation I work with.
I use them to communicate my designs in higher-stakes settings, such as with executives when a Figma document alone isn't enough.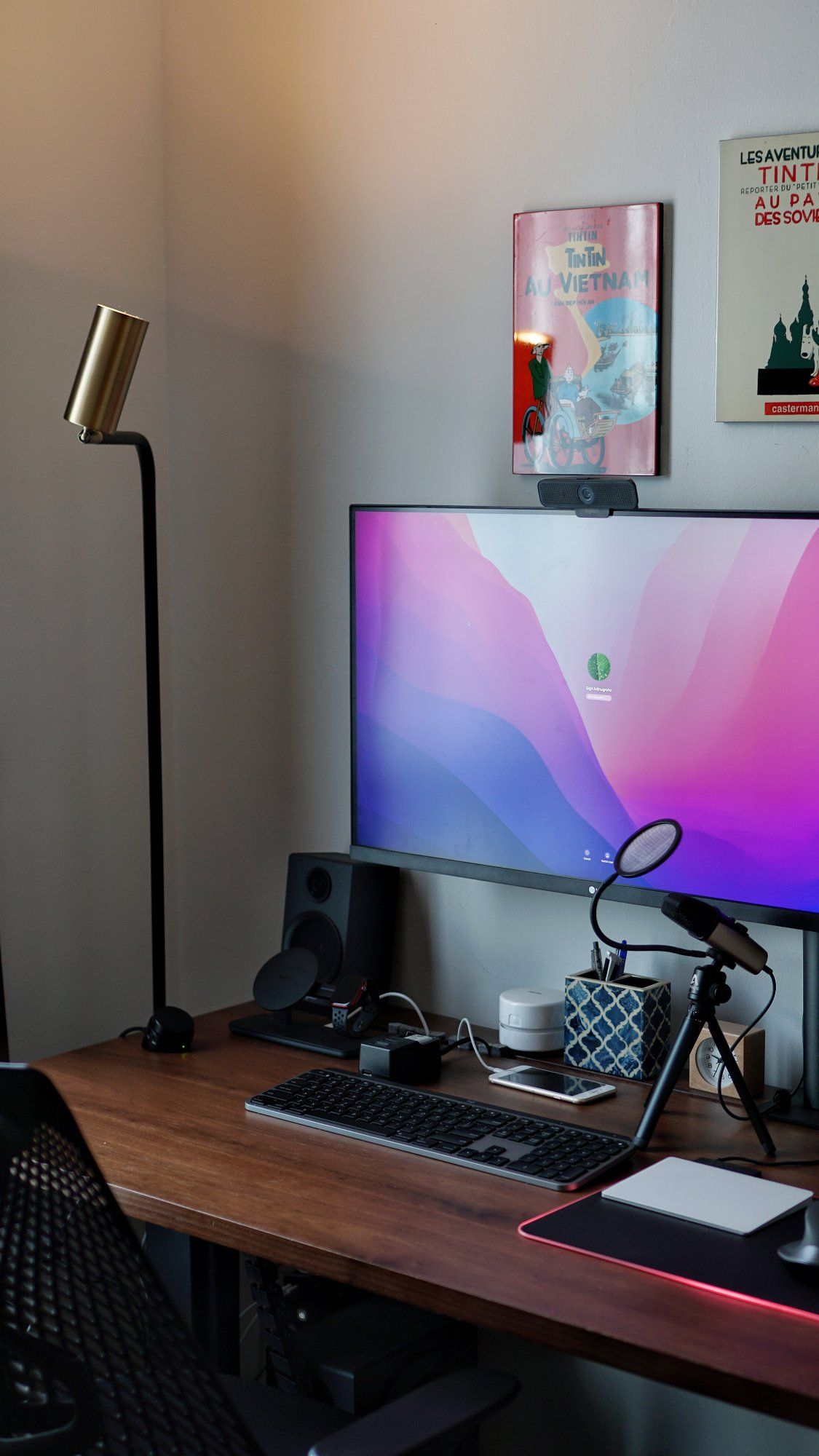 Other than the above daily drivers, I use:
Keynote for building my PDF portfolio from time to time.
Panic Nova for coding HTML and CSS on my website (nothing fancy, just basic stuff).
Pixelmator for editing photos on the Mac (though I'm recently exploring Lightroom).
Snapseed (iOS) for editing photos on the go.
Series (iOS) for creating slideshow and collages on Instagram. I love the simplicity and smoothness of the experience.
DaVinci Resolve for editing videos. I've found this app to be amazing value.
What books, blogs or podcasts recently caught your attention?
I recently discovered these books and if I had to recommend two, they would be Just Enough Research by Erika Hall and The Making of a Manager by Julie Zhuo.
Both are practical and easy to grasp for designers at any stage of their career, regardless of their plans.
Just Enough Research helps you overcome the barrier of research and start doing it with the resources you have.
The Making of a Manager helps you think about how to prepare yourself to be a (design) manager.
Podcast
I recently discovered the Rosenfeld Media podcast which has interesting discussions about working in UX and product development.
I love their books, and this completes the resources.
Any tips for other makers who want to improve their workspaces?
I think there is no "one-size fits all" solution when it comes to setting up a workspace.
At first, you might look for inspiration on social media, but you might quickly realise that the desk setups you see are unrealistic because… maybe you don't have the budget or the space.
I think it's best to start with the space and budget you have and work up from there.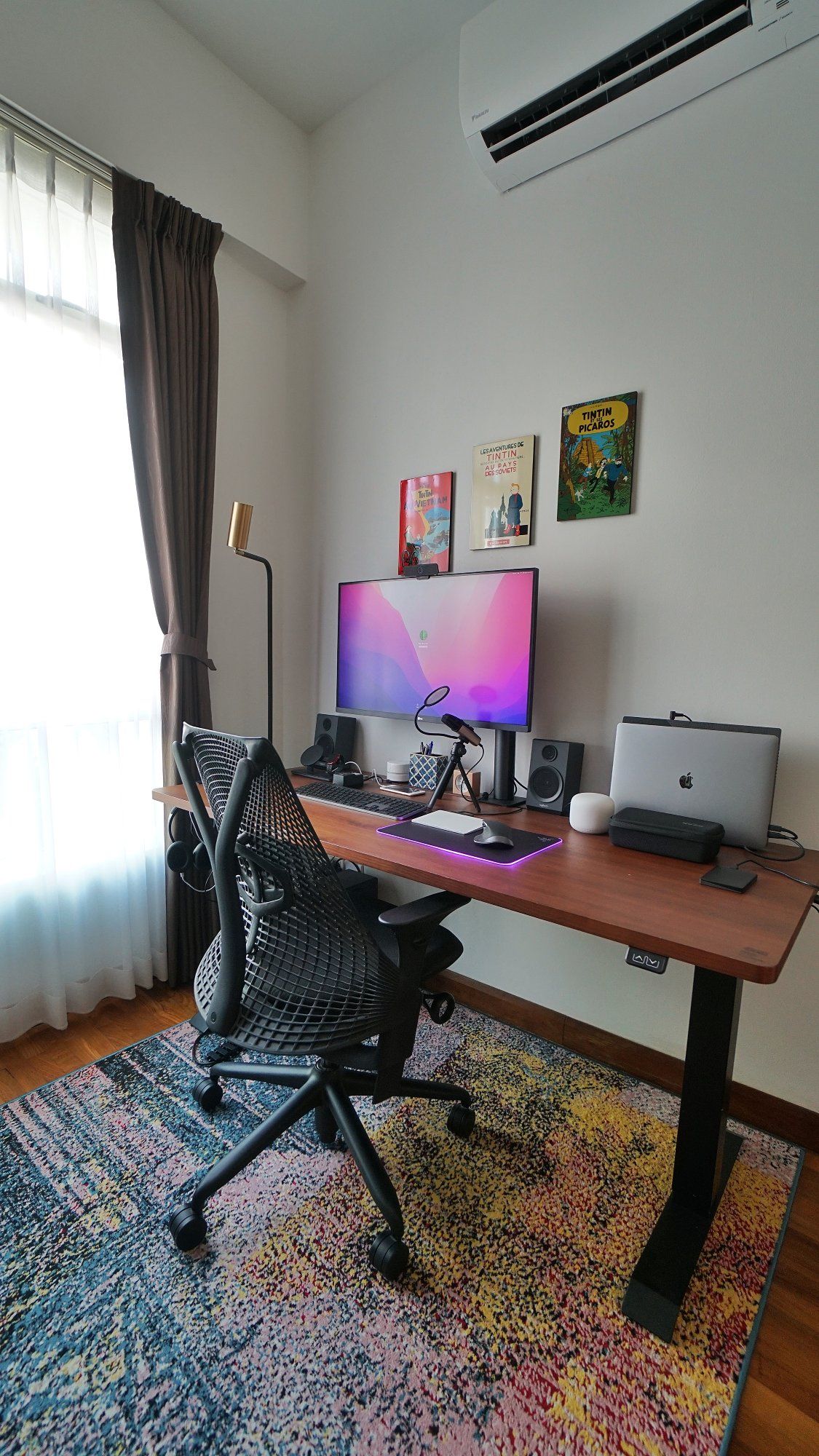 Ignore social media.
The most important thing is that your workspace makes you productive and comfortable.
Messy is fine. Clean is also fine.
Just make sure to buy things you can afford, but also consider your needs a few years down the line — sometimes you might have to "buy it nice, or buy it twice."
What does your typical day look like?
I work four days at home and one day at the office every week.
The office space now doesn't have a dedicated desk, so it feels like a coworking space.
Therefore, there's no point in coming to the office every day since it's more of a "meeting mode".
During the four days at home, I usually start my day by sending my child to school (just in front of the house on the school bus), then going for a walk or casual bike ride with my wife to a nice place for breakfast.
Sometimes, I do my first meetings in the morning from a coffee shop before heading back home.
Once at home, usually close to lunchtime, I settle down and prepare my workspace.
I have lunch first and have my most heads-down time from 1 to 6 pm. Sometimes there are meetings in between, but I keep them minimal.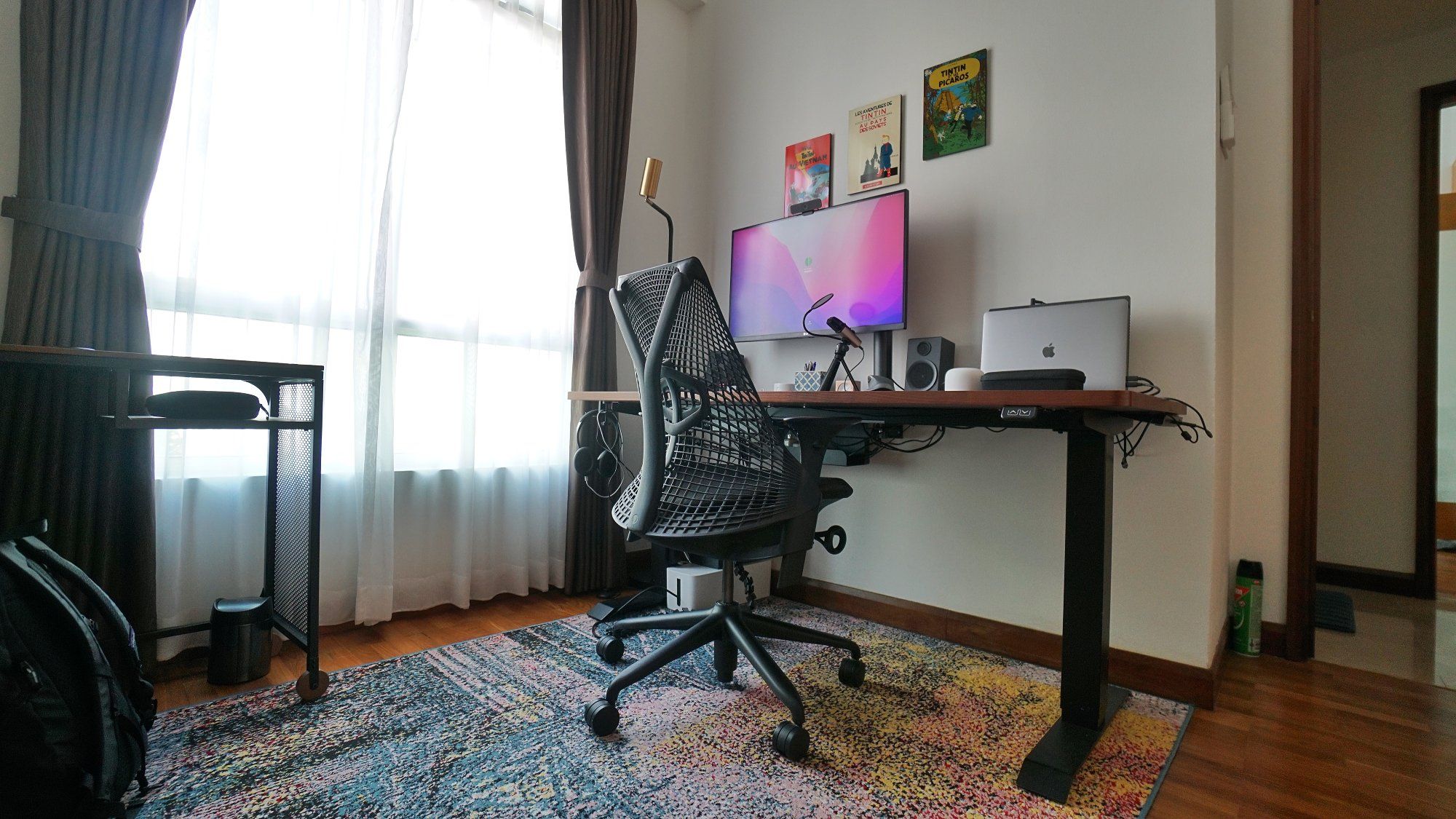 Once the day ends, I usually just spend my evening with my daughter and wife until we wind down for the night.
Sometimes I play video games, but in the living room or on my PC in my workplace.
Recently, I took up an interest in photography and gear, so I am trying to learn and take courses on that as well during my free time.
In retrospect, there's nothing special about my day, really... but most importantly, I enjoy doing it this way because it has given me much flexibility and peace of mind.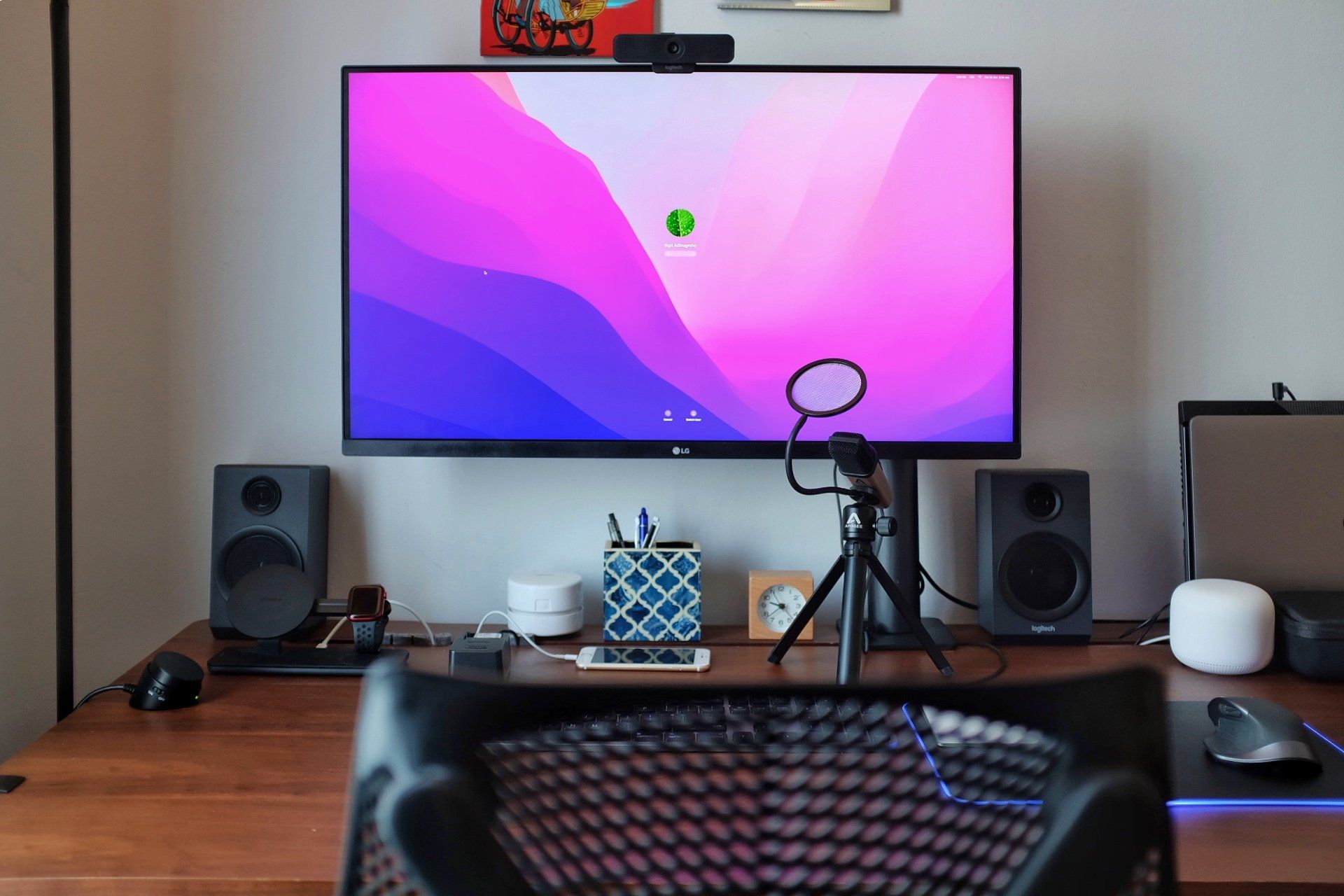 I also work as an individual contributor, so I don't attend many meetings.
My ideal state of work environment would be a reasonable combination of home and office, but I'd rather have a dedicated space at the office where I can put my stuff more permanently.
I like building "nests" that I can "go back to" no matter where it is.
Currently, the office doesn't allow that, so I mostly enjoy working from home!
Your tips for working from home?
First, you have to be comfortable with your setting. This means both physically and mentally.
If you care about ergonomics, then find the best chair and desk.
If you care about lighting, by all means, set up the lighting.
If you like quiet, have a dedicated space away from most shared activities at home.
Try to surround yourself with things that make you feel good and productive. For me, it's Lego sets :-)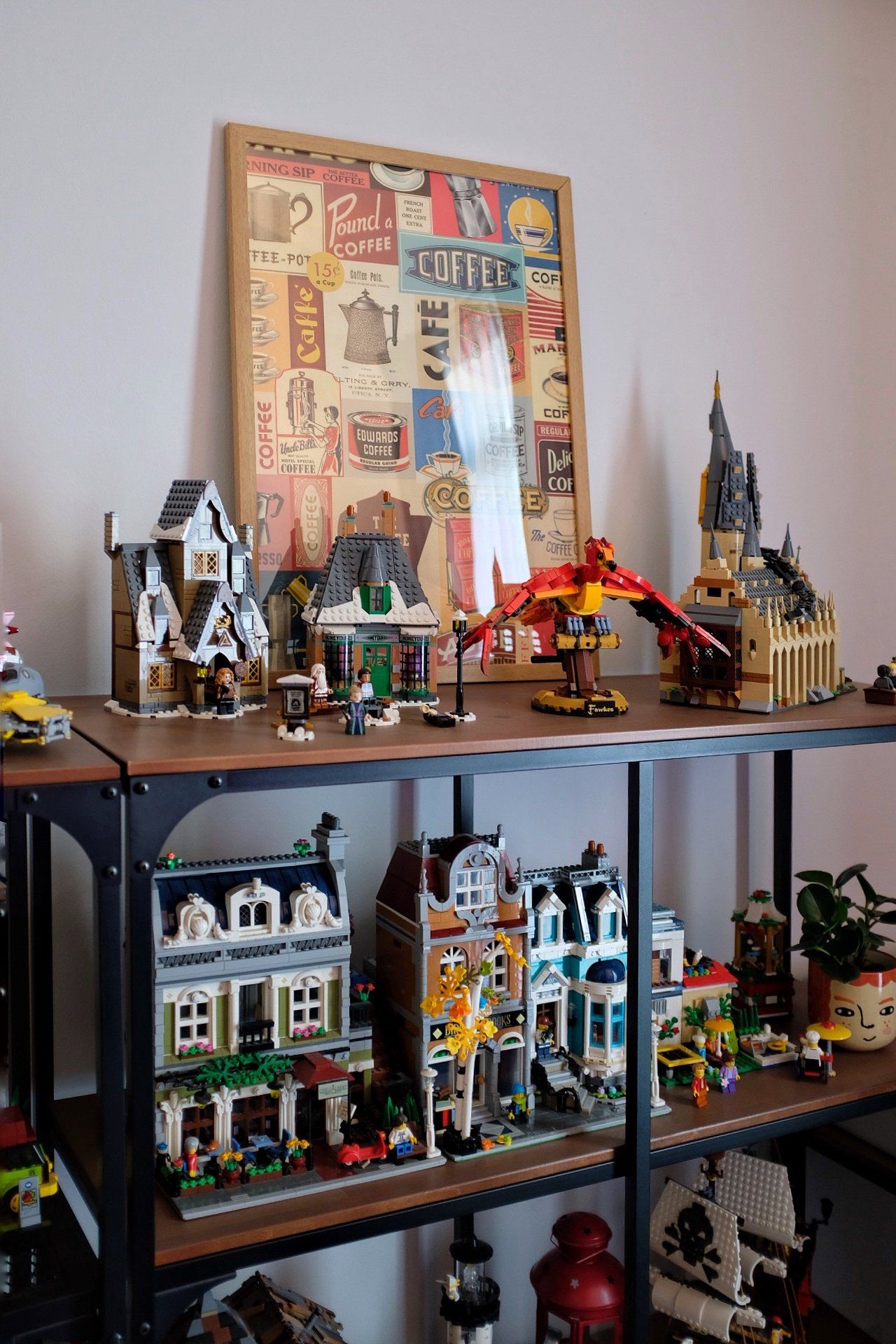 Second, build a routine.
For me, it's about "fake commuting" in the morning to a place where I can get breakfast. It helps you set the mood for the day.
Then, if possible, schedule dedicated time for short and long breaks throughout the day. For example, I take a break at around 3 or 4 pm for 30 minutes or longer.
It helps you pace yourself and make your day more enjoyable.
Third, if you ever find yourself feeling stuck at home, consider bringing your work to a nearby coffee shop, even if it's just to take a call.
A few years ago, I found myself in a stressful job and taking a stressful call in a coffee shop (just make sure you have a good Internet connection) made all the difference. I felt the meeting was more casual.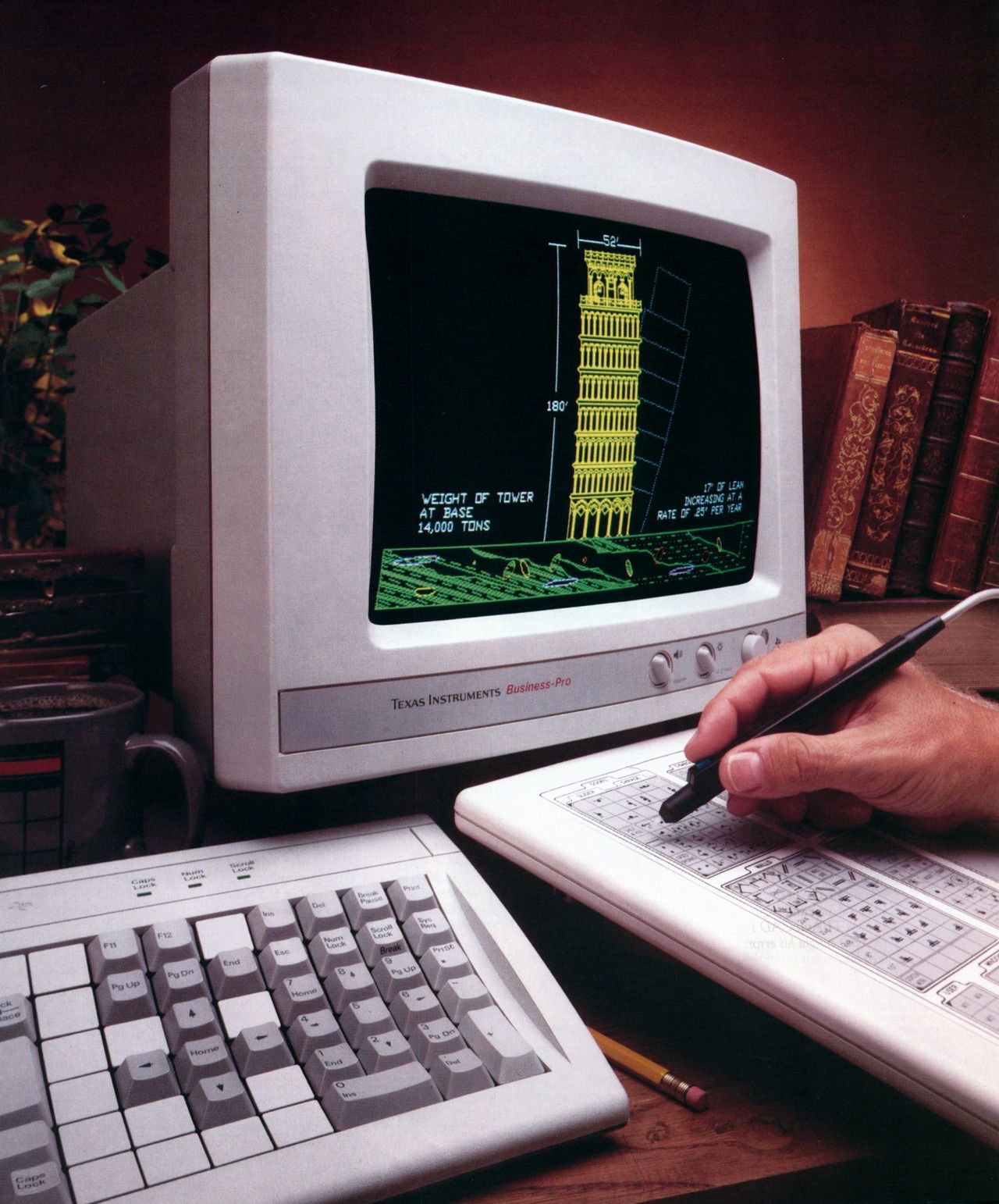 We're a reader-supported publication. This article might contain affiliate links. It means we may receive a commission if you click a link and buy a product that our maker has recommended. The interview was done independently.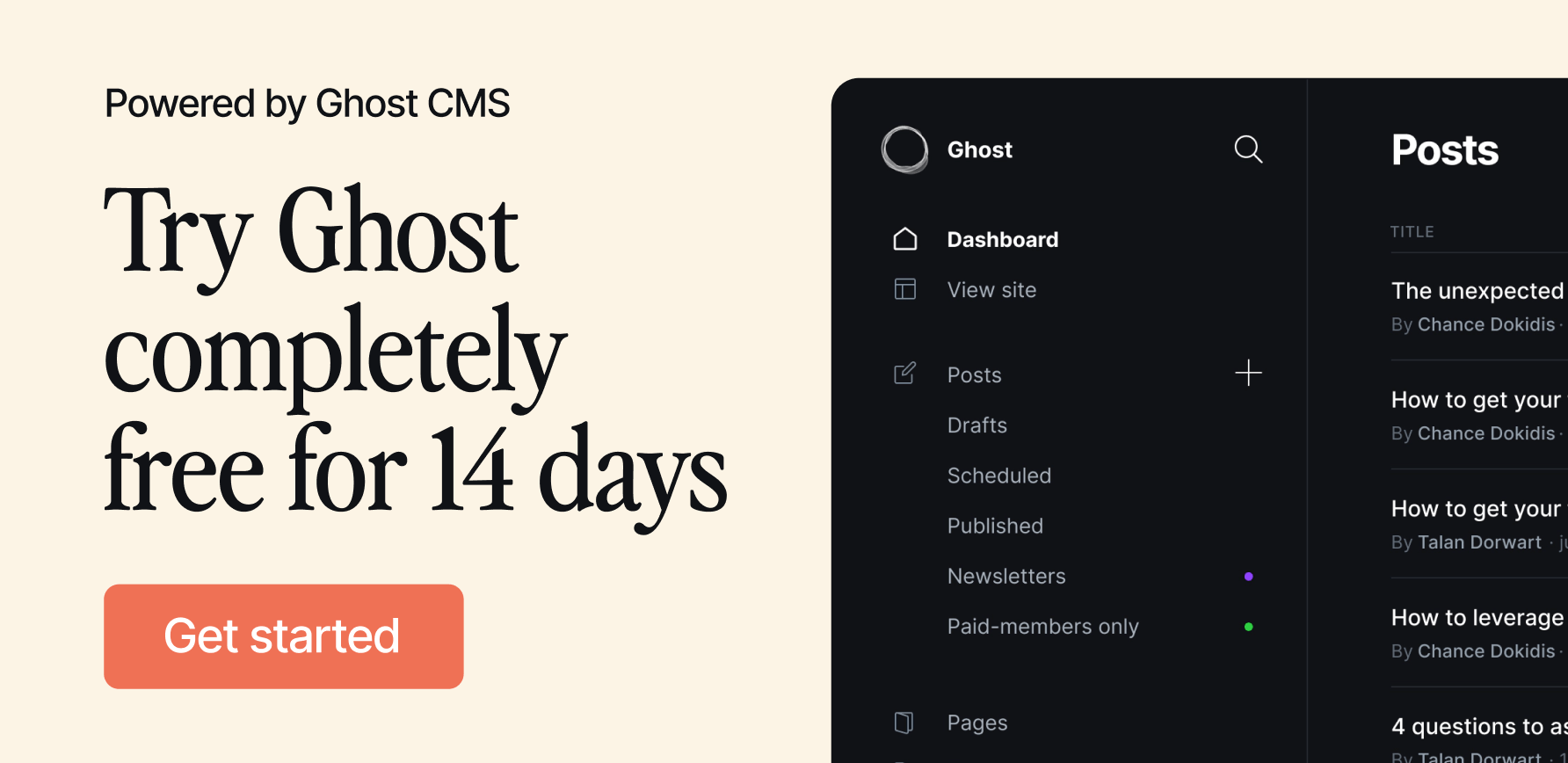 ---