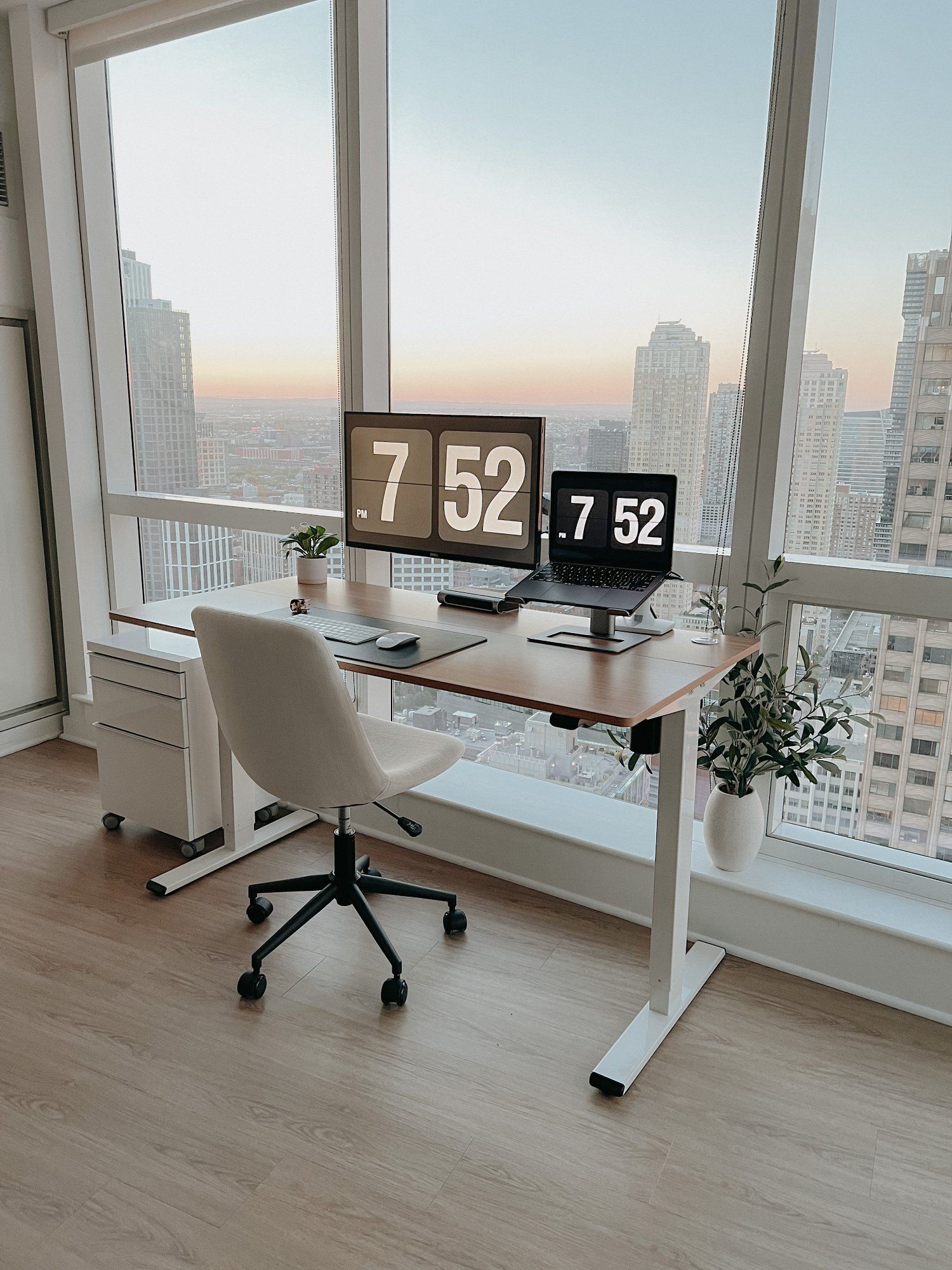 Minimal Standing Desk Setup in New Jersey, US
"Investing in a standing desk was probably one of the best decisions I made"

Name: Katie Eckstrom
Location: Jersey City, NJ, the United States
Occupation: Marketing Director
Room size: 18,5 m² (199 ft²)
Cost of the setup: $1,3K
Social media: Instagram, LinkedIn
Hello! Tell us a bit about yourself
My name is Katie Eckstrom!
I'm the Marketing Director at Plugable Technologies. Over the past five years, I've built a small but mighty 15-person marketing team from the ground up.
I launched more than thirty successful products on Amazon globally and have recently started expanding my expertise into the B2B e-commerce space.
One month after graduating from UW Foster Business School with a degree in Marketing, the start-up that hired me let me go for financial reasons.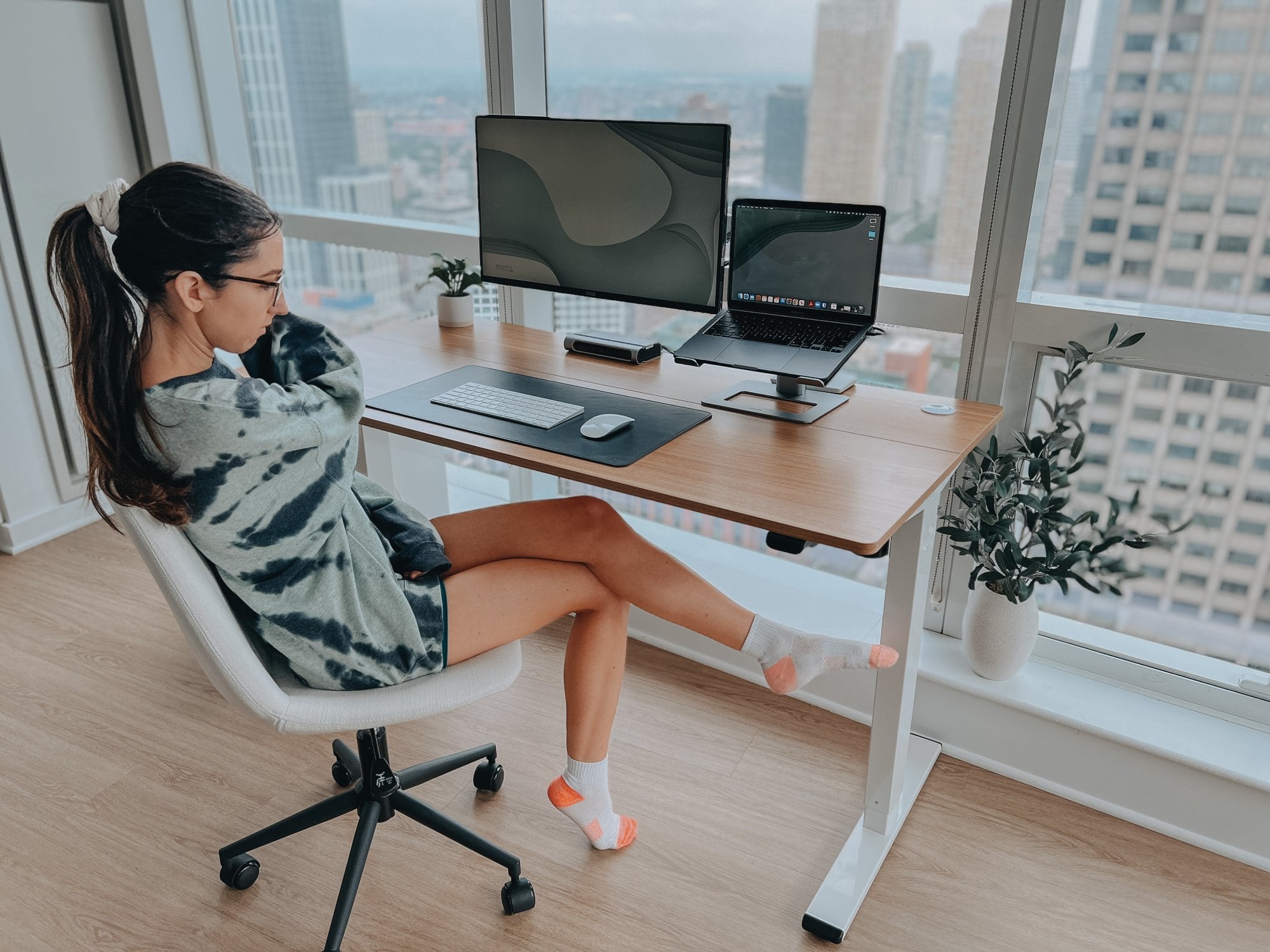 I started applying for every marketing-related job I could find. My first interview was with a small tech e-commerce company.
The founder hired me and gave me a shot to be their first marketing employee ever. Six months in, he asked me if I wanted to build a team, and the rest is history.
I'm married to my high school sweetheart. We've lived in three different states (CA, WA, and NJ) and six different apartments/houses.
We spend our time outside of work travelling, fishing, doing road trips, having BBQs, and cooking at home.
We've had a few English bulldogs over the years, including the one who had five puppies!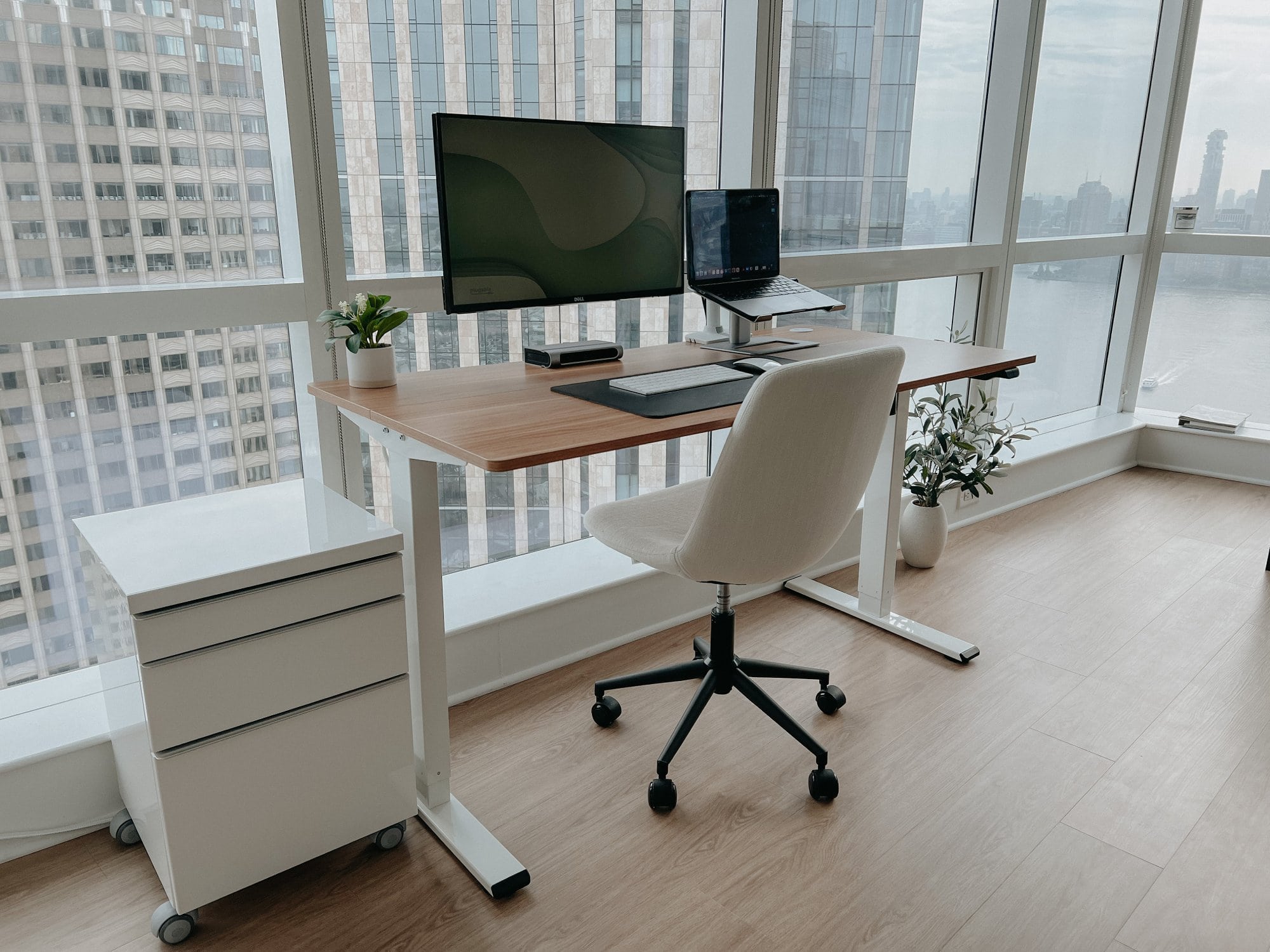 I've had many people bet on me in my career, and I try to do the same for others.
I love learning and talking about all things marketing, tech, and business, so feel free to connect!
Take us through your setup
Getting my workspace to where it is now has been a journey.
I went from full-time in the office to abruptly working from home in 2020 like so many others.
I worked from a dining room table for almost two years before deciding to invest in a setup.
I think it took me a long time to actually put together a desk setup because one, desk equipment is not cheap, and two, I thought what I was working with was good enough.
Little did I know how much more happy and productive I'd be once I actually created a space that worked for me.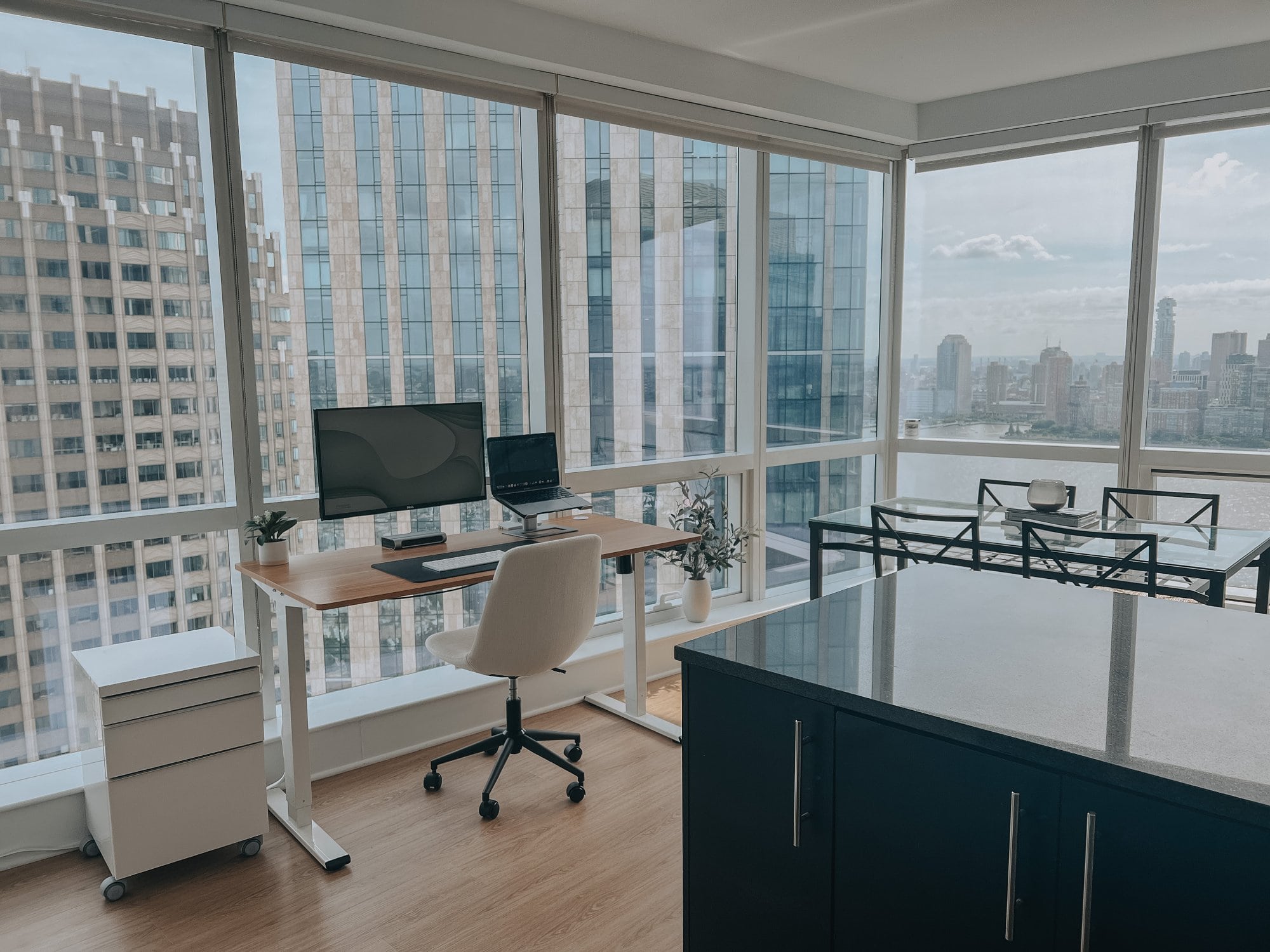 When I decided to start planning my dream workspace, I knew that I wanted a clean yet functional space.
Therefore, I started with my MacBook Pro and needed to decide what was everything I wanted to connect around it so I could be as productive as possible.
This meant extending my screen real estate to at least one large monitor and connecting all of my other peripherals like my Apple keyboard, mouse, and hard drives.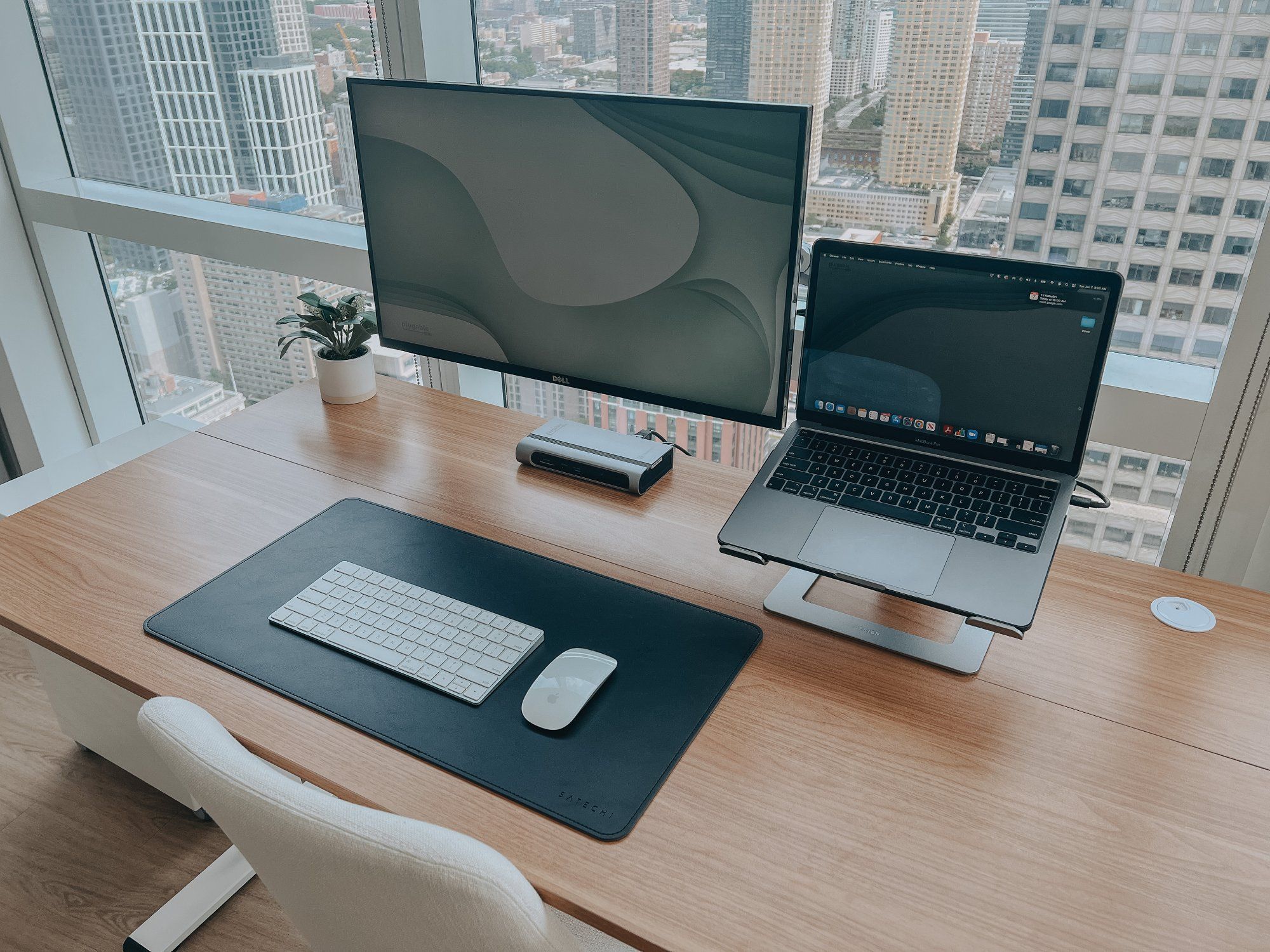 Having an ergonomic setup that would allow me to enjoy the apartment views was also important to me.
Investing in a standing desk was probably one of the best decisions I made.
Now when I'm feeling stiff (usually around 3 pm), I raise my desk up, and I'm able to move a bit, which I've found also helps with cognitive ergonomics.
I now look forward to my work days when I have my morning coffee while watching the boats go by on the Hudson River and catching up on emails and new reads.
Then usually having a full day of meetings and spending the late afternoons/evenings working on projects from a workspace I enjoy.
I've never felt more productive and happy working at a desk.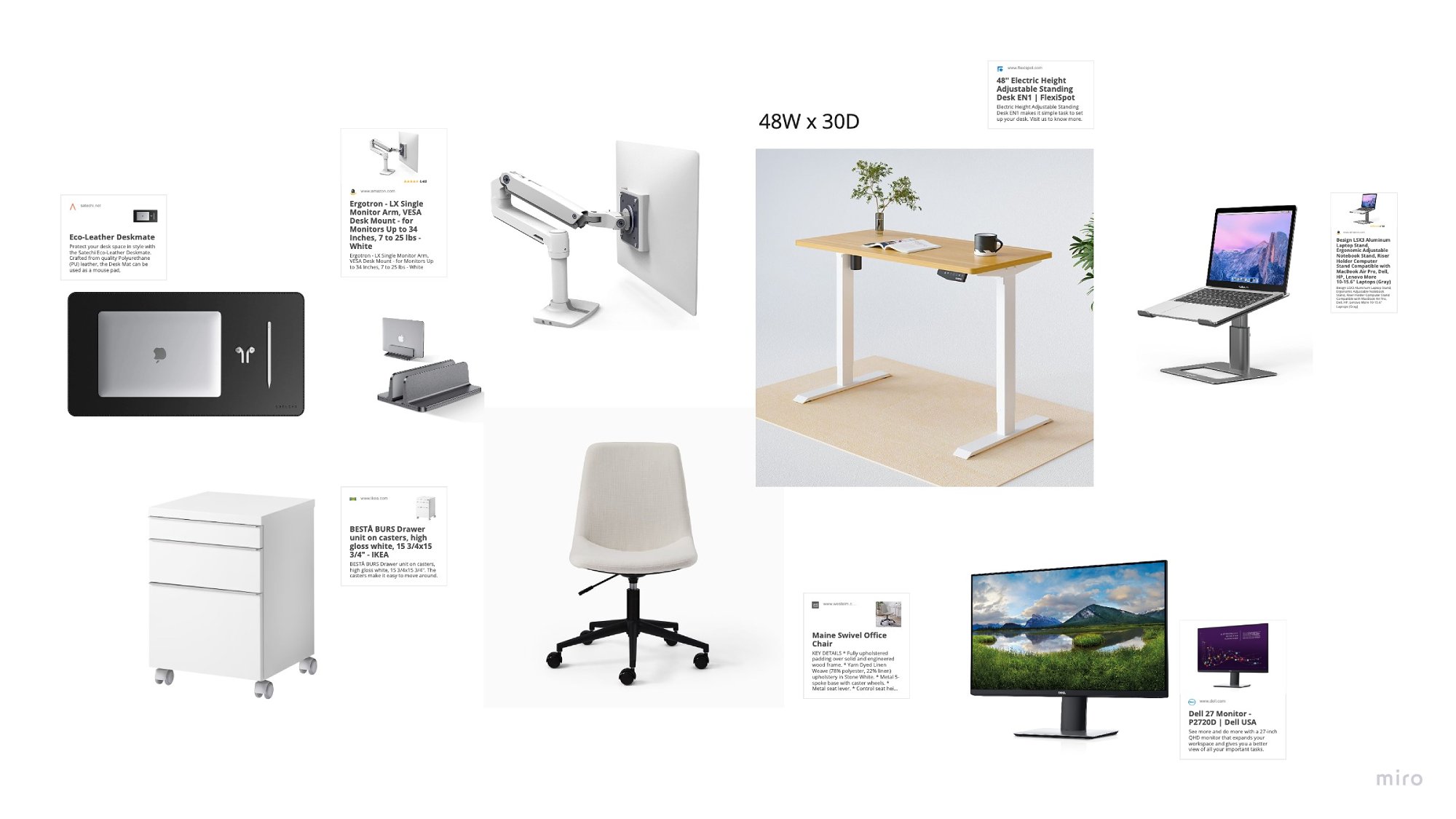 What's your favourite item on your desk?
In order to achieve a workspace that is functional and visually appealing, a docking station is a must-have item.
It allows me to connect all of my peripherals (monitors, SD cards, USB drives, iPhone, Bluetooth adapters, etc.) and charge my laptop all through a single cable back to my laptop.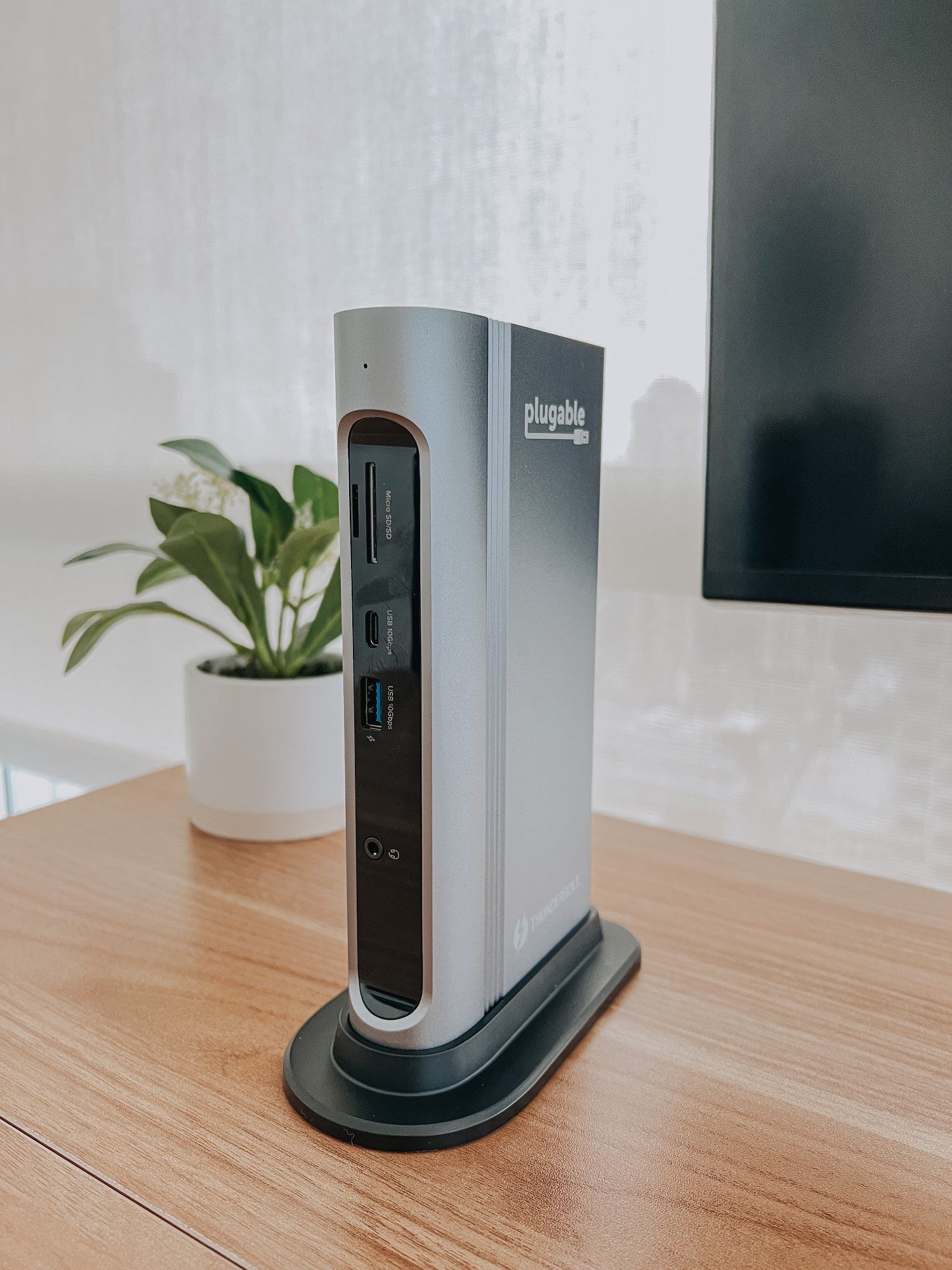 laptops to connect to other devices with little or no effort. Docking stations allow users with a laptop to turn it into a desktop computer in the office or at home.
I picked out the Plugable Thunderbolt 3 Dual Display Dock because it was compatible with my MacBook Pro, gave me access to 14 more ports, and offered 100W laptop charging.
I also liked that it was future proof so if I wanted to upgrade my laptop, add an extra display (HDMI or DisplayPort), or upgrade to a 4K display the dock would still support it.
Because of the Plugable dock, I'm now able to simultaneously work across multiple screens, connect all my peripherals, keep everything charged, and master cable management.
If you want a clean and productive setup, a dock is the secret.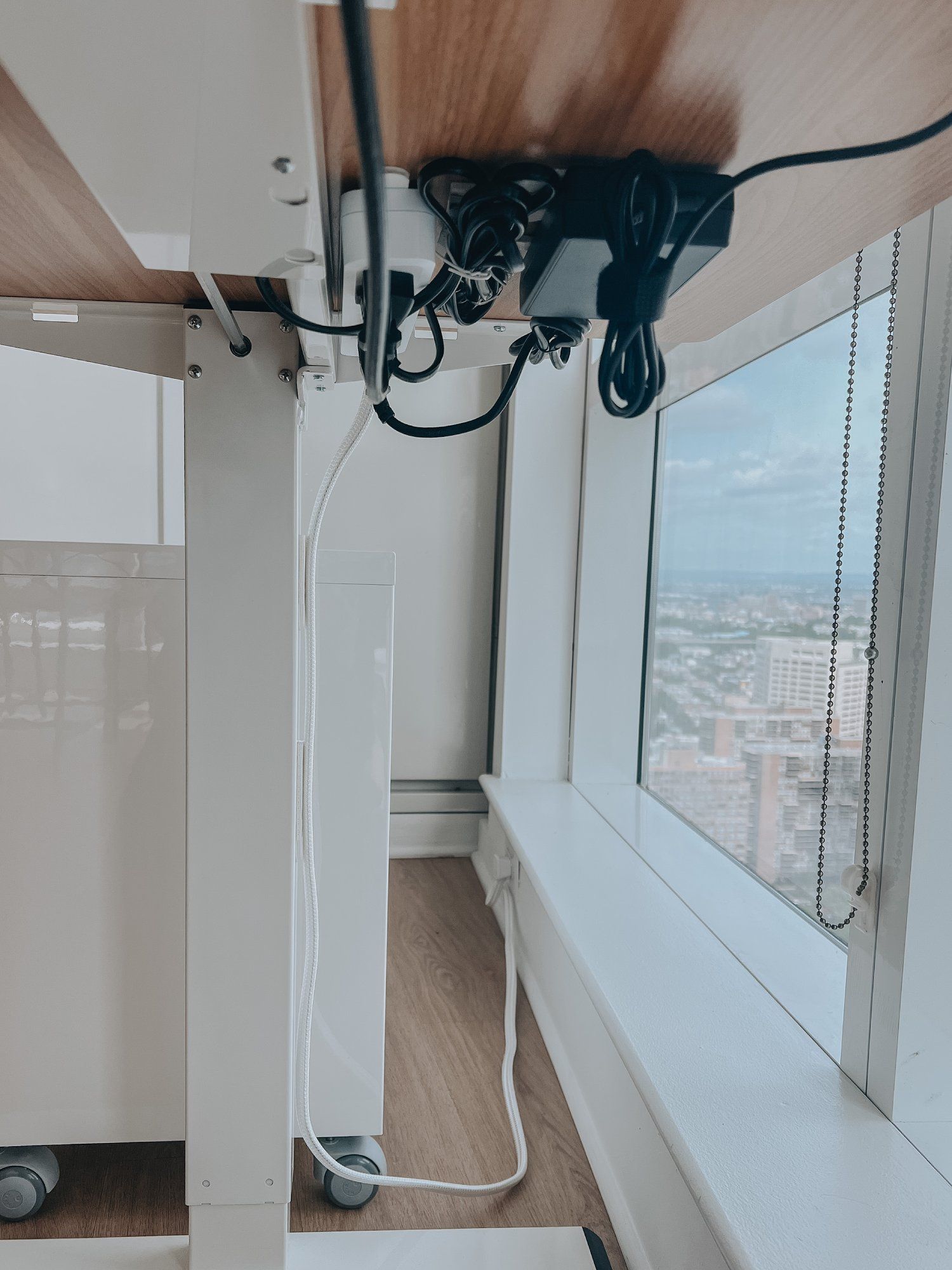 What apps or tools do you use to get things done?
I pretty much live and breathe the Google Suite for everything day-to-day.
I like it because it's super easy to keep everything connected and functioning together.
For example, I can view my calendar while working on a document or create a task when answering emails.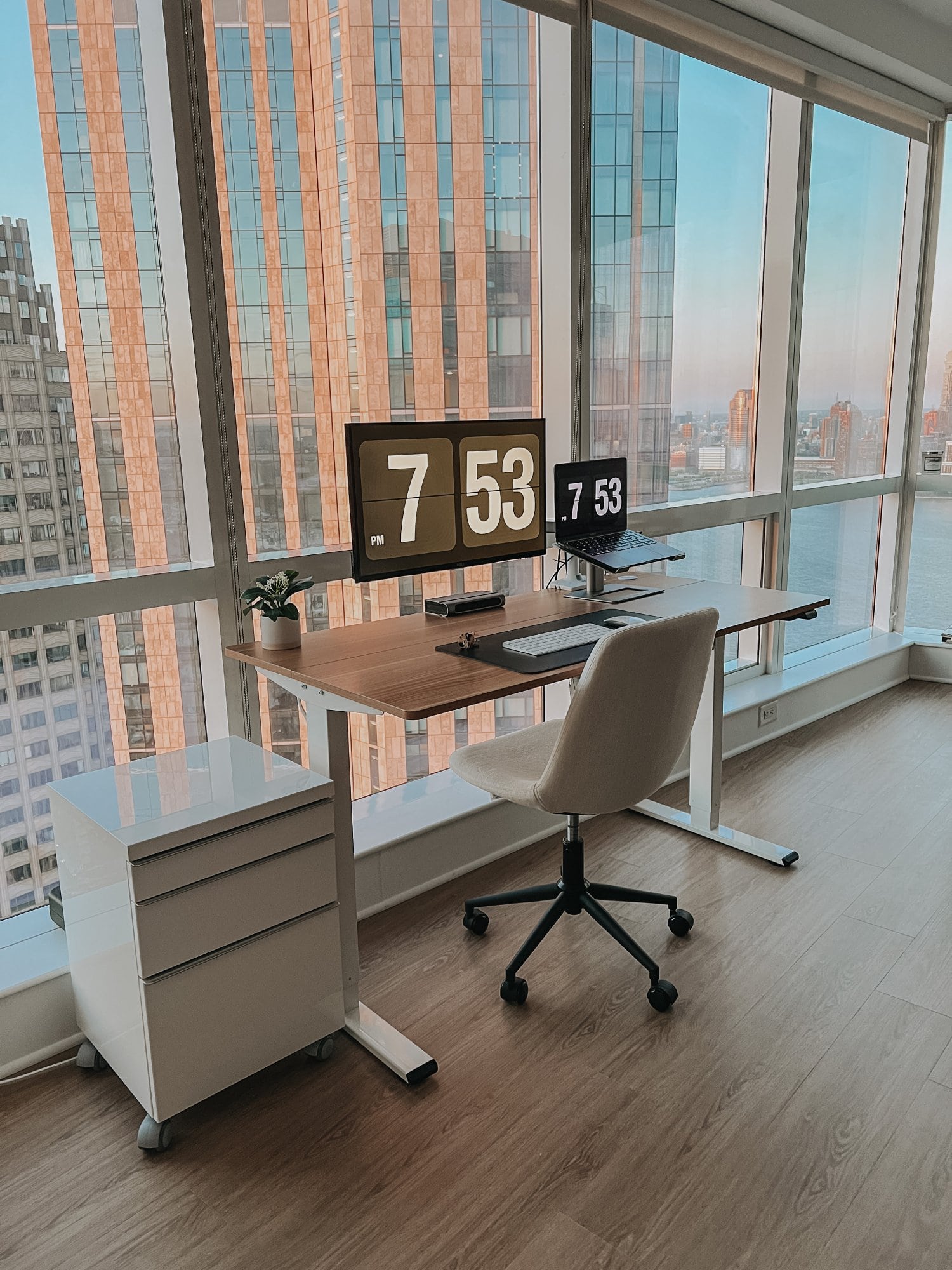 The other tool I use a ton is Trello. I use Trello for short-term and long-term project management and team collaboration. It helps me organise, plan and automate projects for myself and my team.
My overall favourite tool, however, is Miro.
It is basically an endless virtual whiteboard.
I use this a ton for creative team collaboration, planning and brainstorming visual projects, and also for creative feedback across the entire company.
Daily apps and tools I use:
Others I like:
What books, blogs or podcasts recently caught your attention?
I've recently discovered The CMO Podcast with Jim Stengal, which was created by GaryVee.
I also listen to The McKinsey Podcast, Armchair Experts, How I Built This, and The Daily.
These podcasts stay in my playlist because they keep me updated on what's happening in the business world but also dive deep into subject matter experts around marketing and other fields.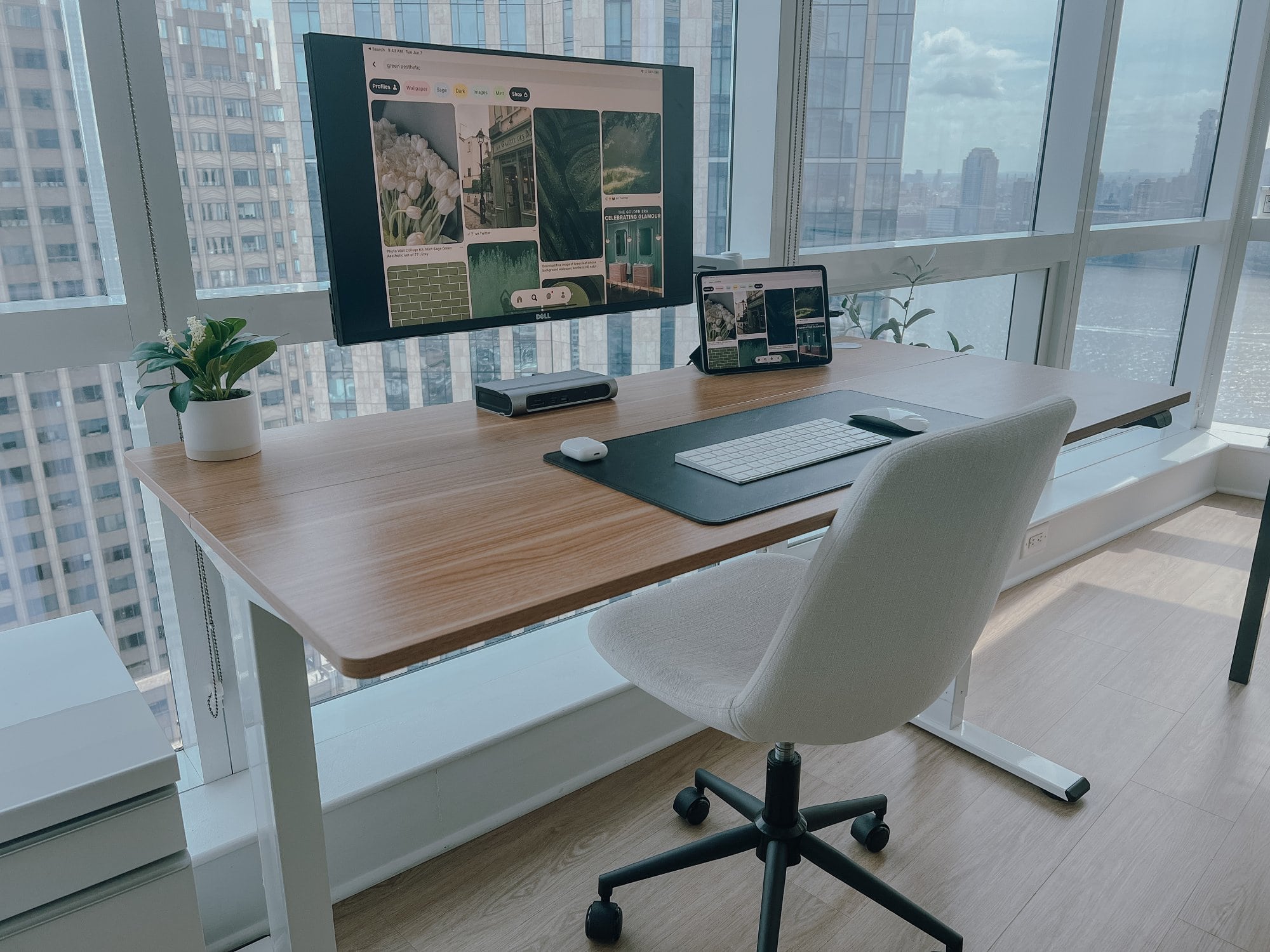 Some of my favourite books have been The Alliance, Shoe Dog, and This is Marketing.
I have times in my life where I read a ton, and then I won't read for months, but these are books that have made an impression on me and stuck with me throughout my career.
Any tips for other makers who want to improve their workspaces?
Invest in what will help you be more productive and happy!
That may be a new chair, an extra monitor, or even something as simple as a fun desk light.
My other piece of advice is just do it!
I waited two years before deciding to actually invest in a good desk setup.
I wish I had done it wa-a-ay earlier.
It's worth it. Trust me.
What does your typical day look like?
There is no such thing as a "typical" day in my world as a Marketing Director in the tech industry.
I work in a very fast-paced environment with constantly shifting priorities and new initiatives.
At any given time, I'm juggling three to four new product launches, a talented growing team, and collaborations with multiple external partners.
Even though every day is different, I definitely have a routine. My routine consists of an early morning walk while listening to a podcast or music.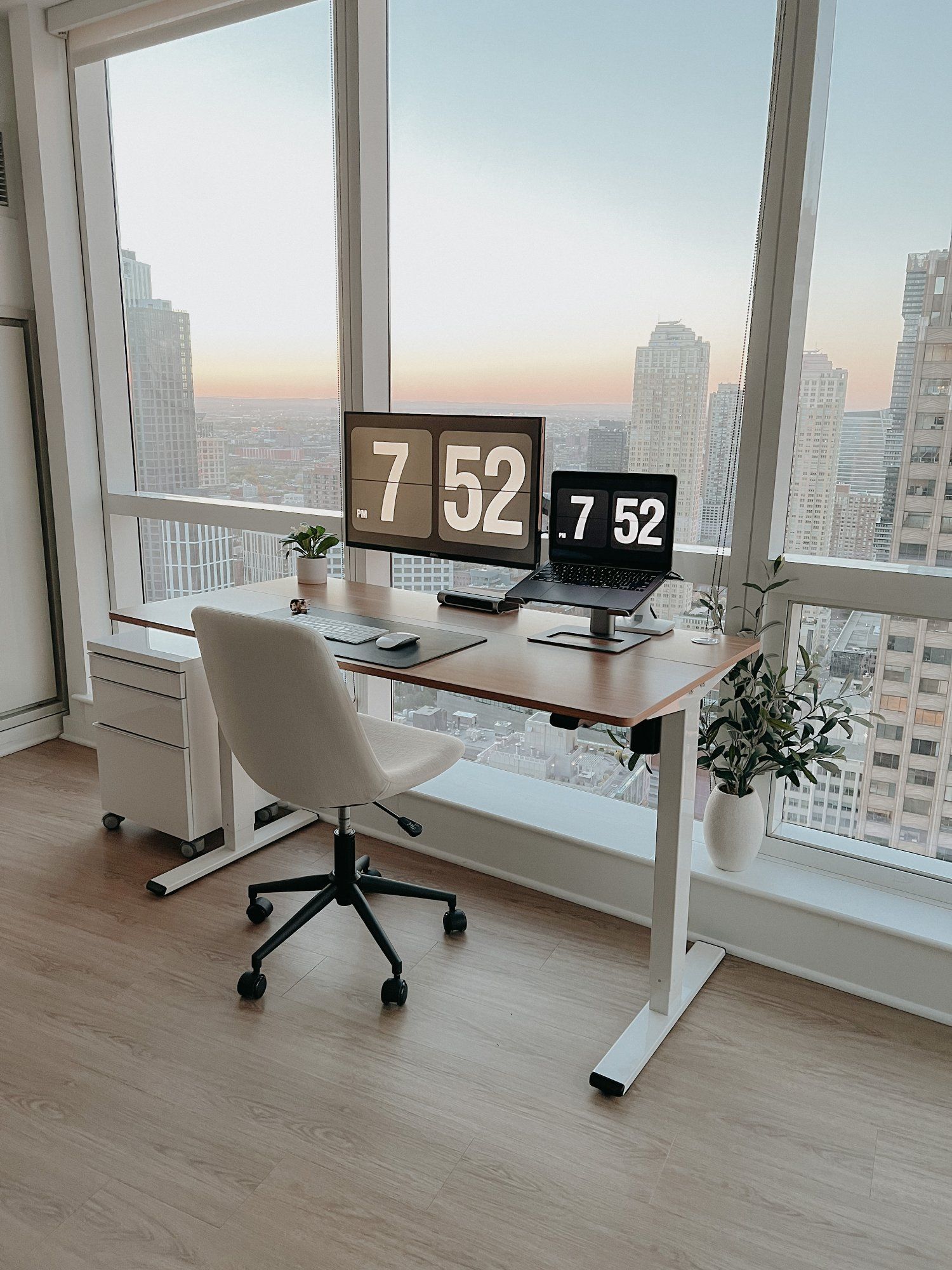 A stop at my favourite coffee shop for an iced latte and chocolate crescent when I want to treat myself.
Then I answer any quick emails, read any new blogs/articles I follow, and get ready for the day.
I typically start meetings around 10 am and end around 6-7 pm. I either make a quick lunch at home or walk to a local pizza shop or deli.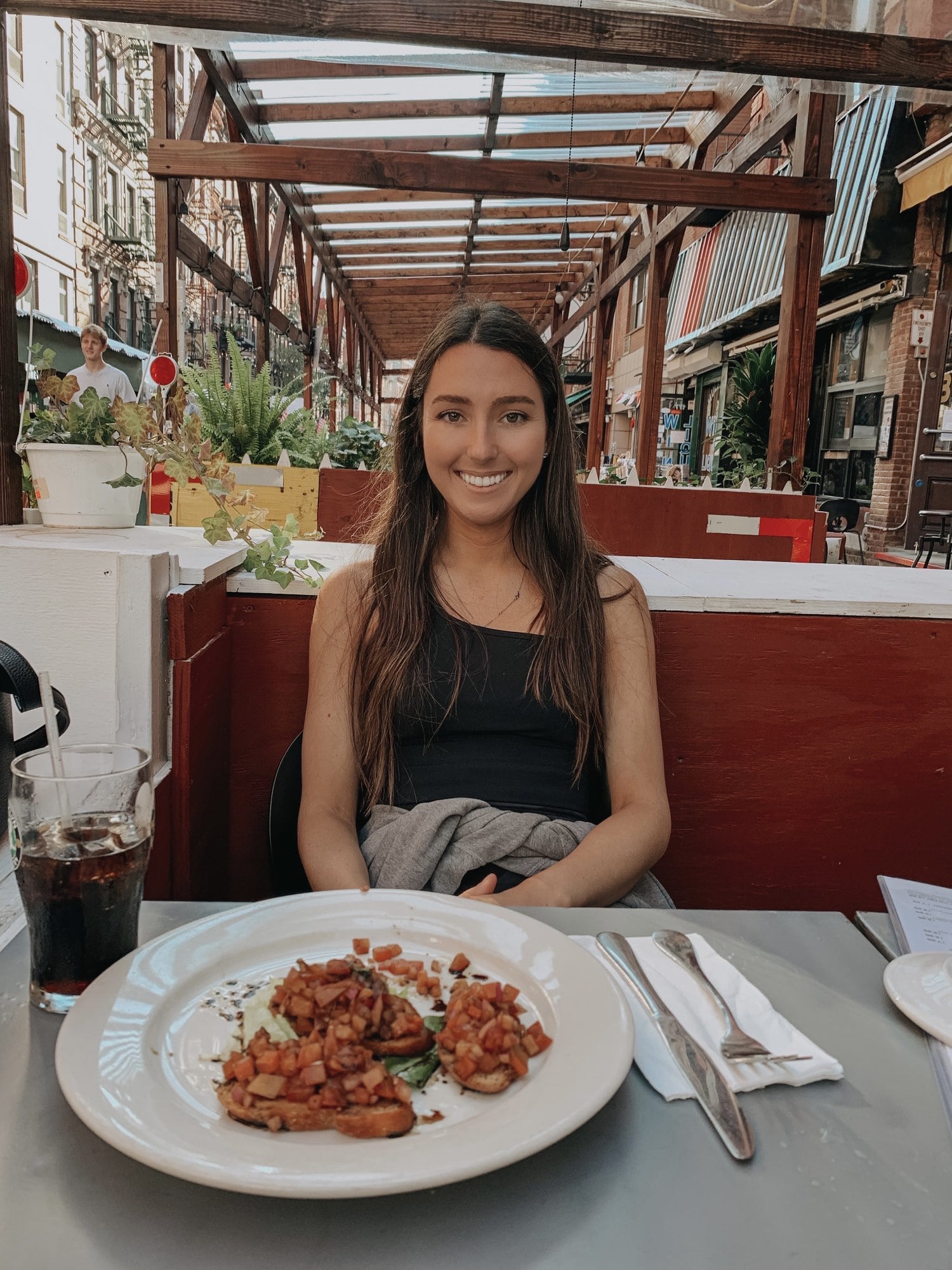 What I actually work on during the day varies from planning new product launches, looking over our analytic dashboards, giving feedback on new product packaging, managing our PR agency, leading content strategy, and so much more.
I also have meetings like a weekly director operating meeting, daily all company and team stand-ups, 1:1s, a social planning meeting every Monday, and a touch base call with our PR agency every Wednesday.
I love what I do because every day is different.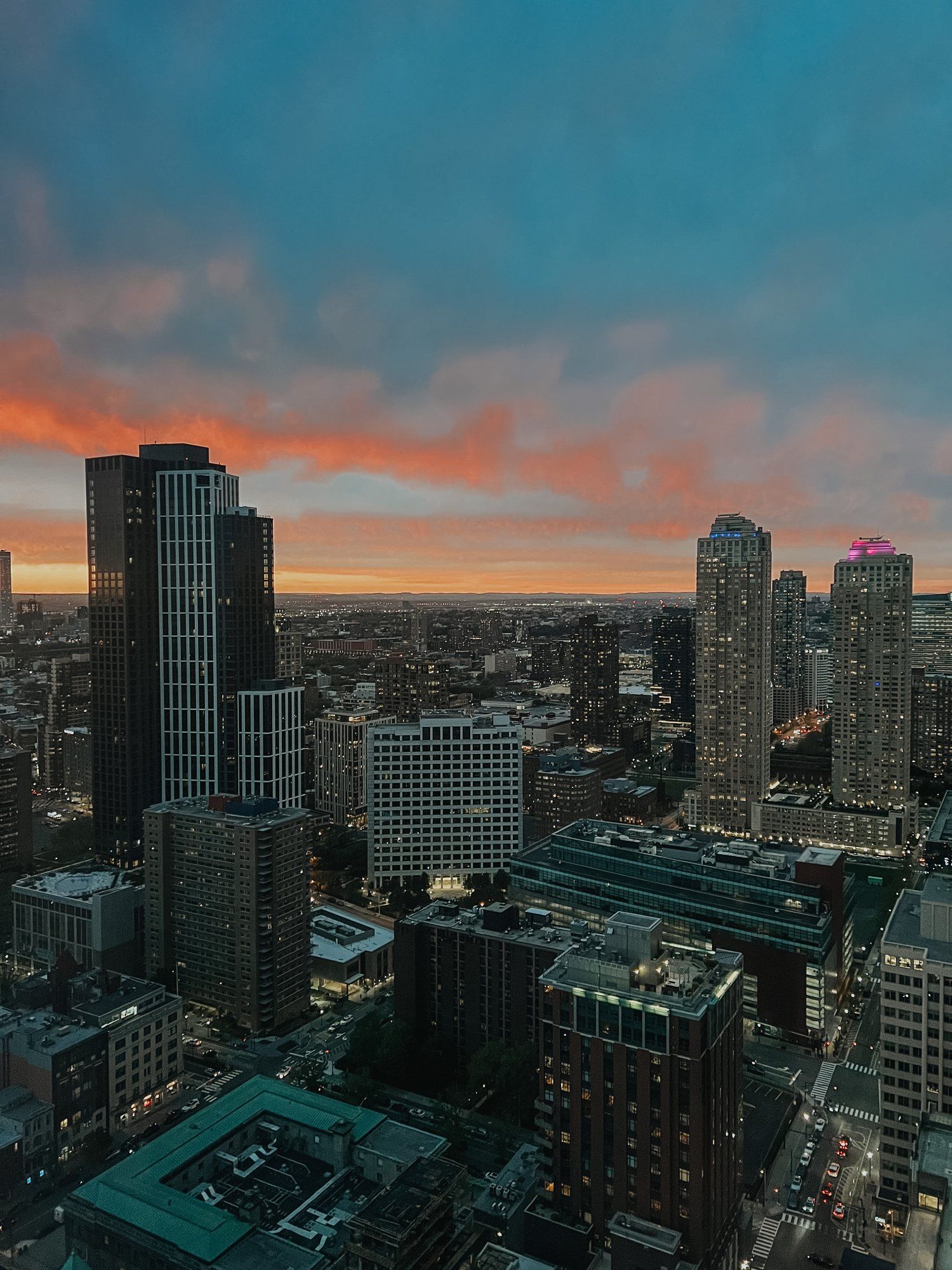 I also love it because I get to work from home full-time.
This means I get to travel frequently between our second home in Washington State and visit my family in Southern California.
Before the pandemic, I was 100% in the office, but now our company lets us decide if we want to be full-time in the office, remote, or hybrid.
Since I decided to work from home full-time, this was a big reason why I decided it was time to create a workspace I love.
Your tips for working from home?
While I love working from home, it can be isolating and lonely sometimes.
I try to have some connection with my friends and team daily — through chat or short meetings to just catch up.
I always like to start meetings with at least a few minutes of fun personal talk before jumping straight into business.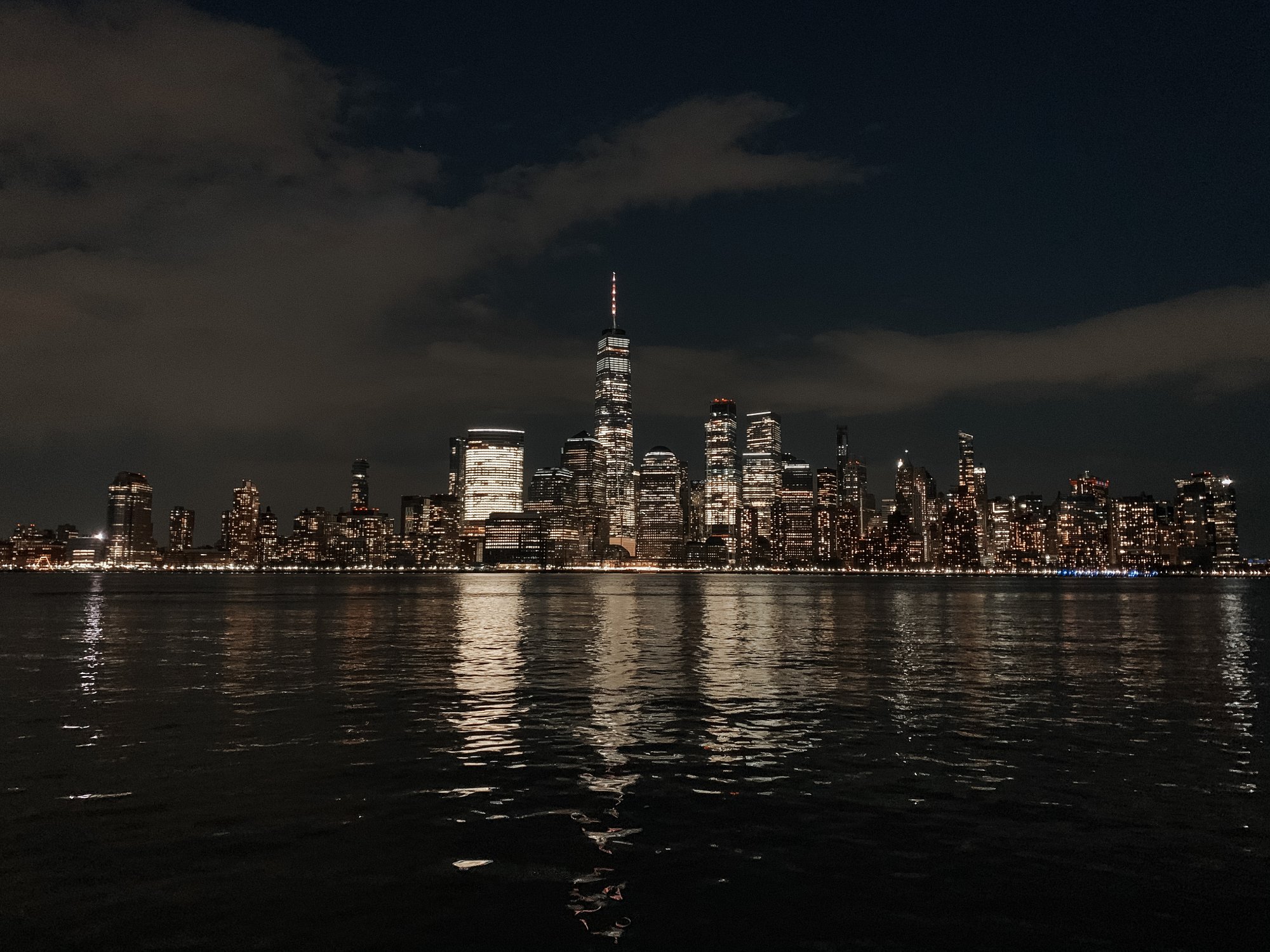 It's important to be intentional in building human connections and relationships since it's much more difficult to do virtually.
I also like to give myself short 15-minute breaks every three hours. Our bodies aren't made to sit still and stare at a screen eight hours a day.
I find that these short mental breaks to move the laundry, check social media, or grab the mail really help keep me focused throughout the day and avoid burnout.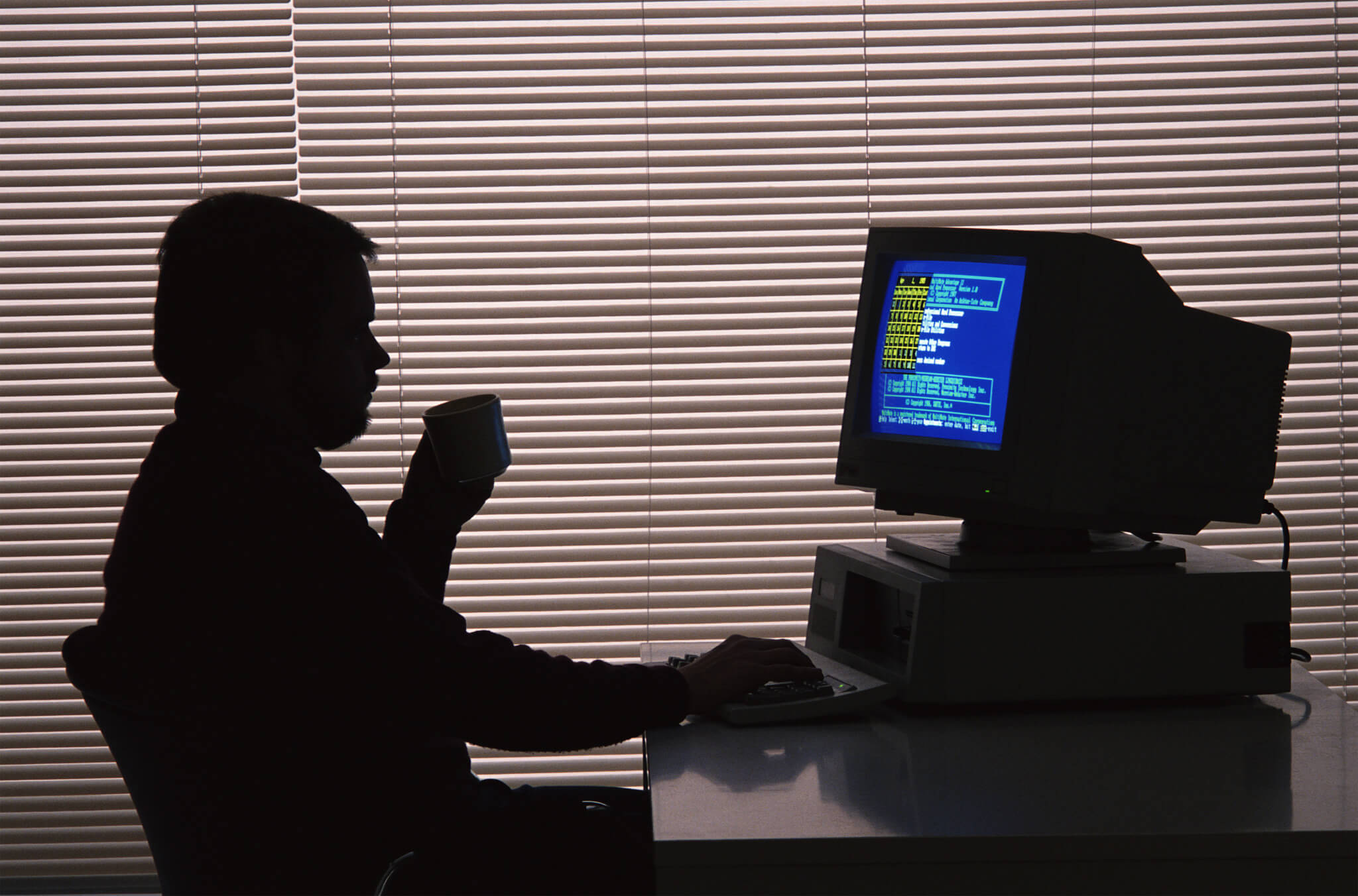 When in the office and commuting, you don't realise how much more often you move compared to working from home.
Even though it's so simple, I find that these short breaks are so important, especially on the busiest days.
We're a reader-supported publication. This article might contain affiliate links. It means we may receive a commission if you click a link and buy a product that our maker has recommended. The interview was done independently.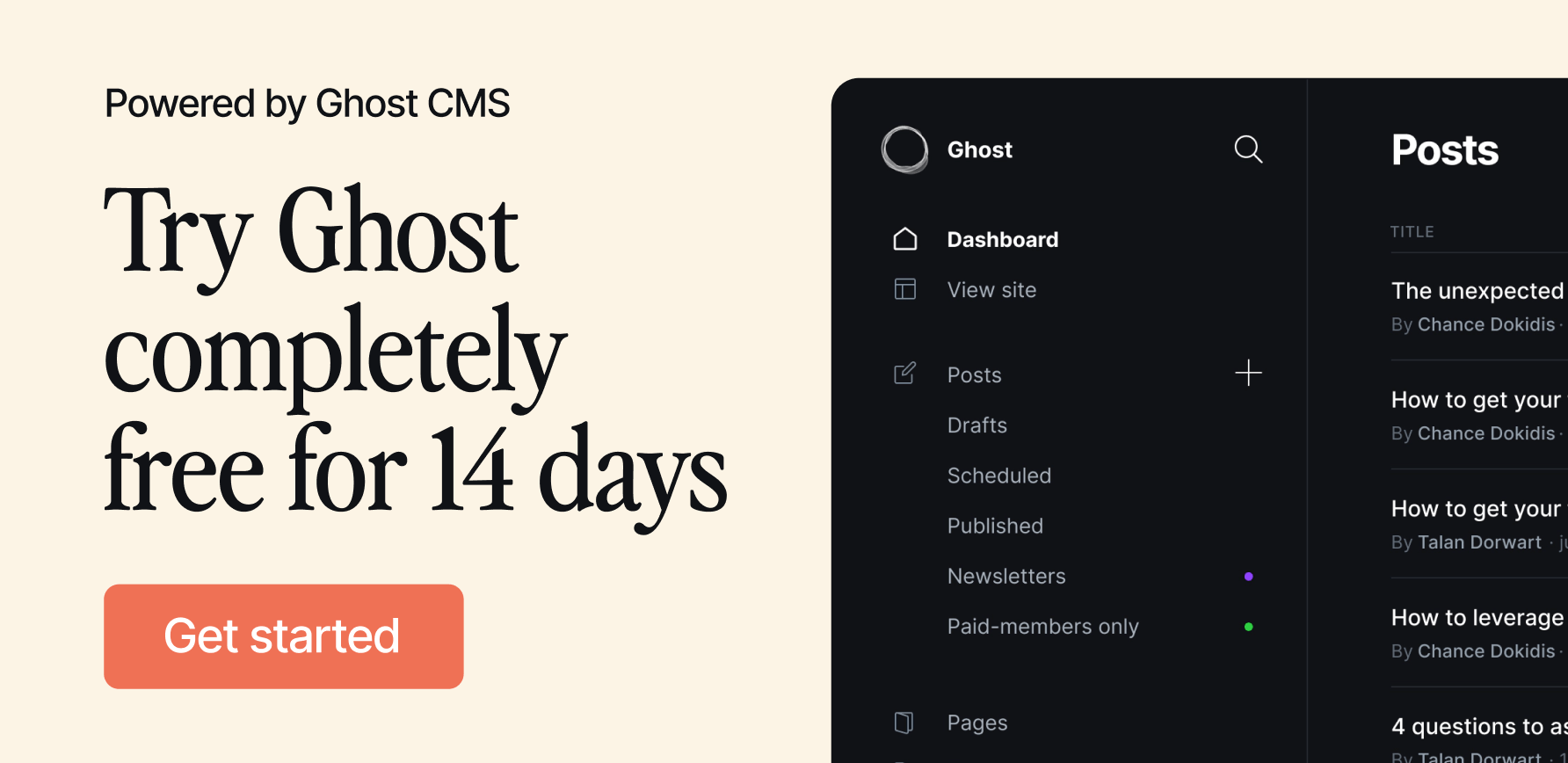 ---