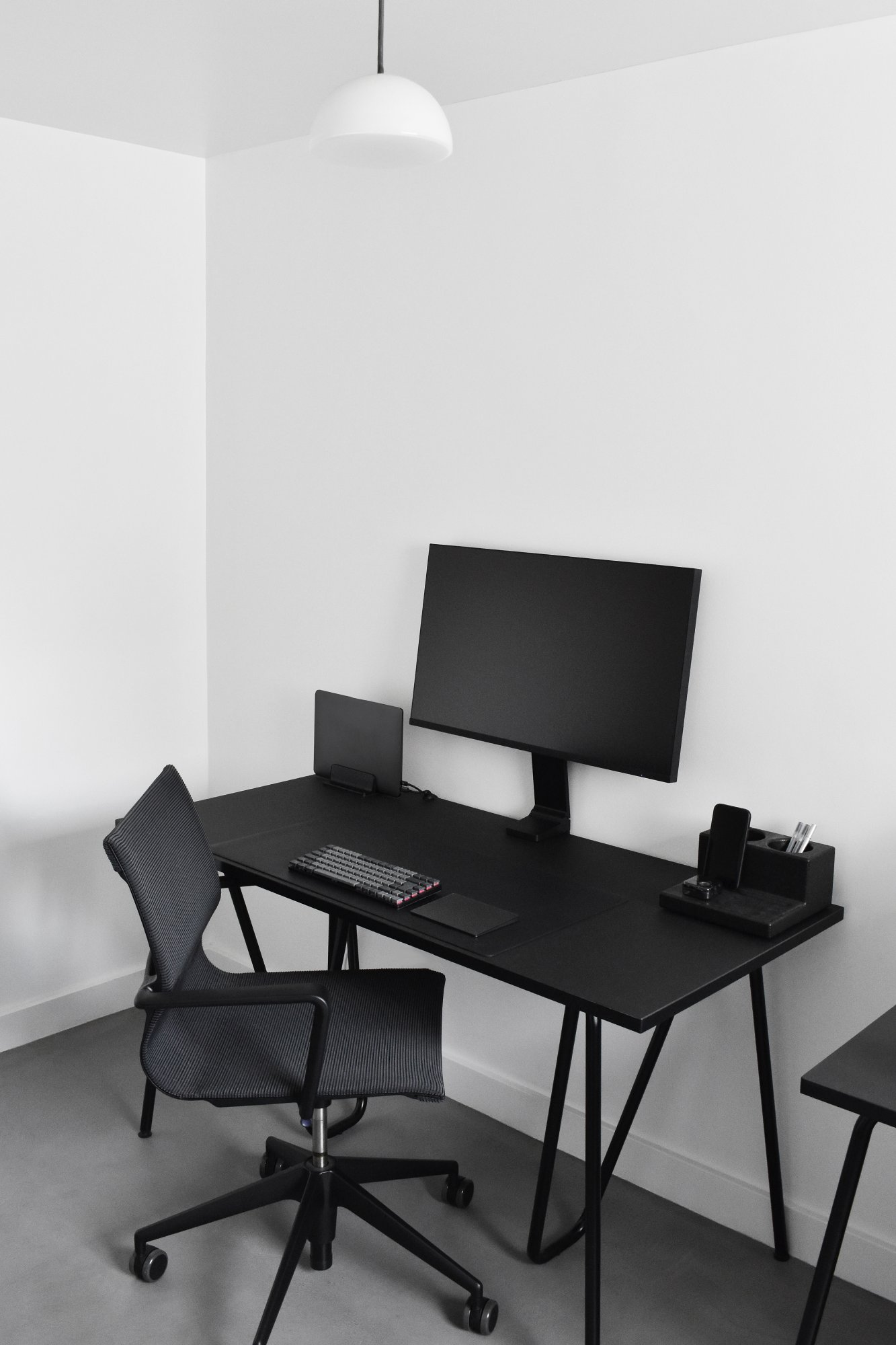 Minimal Workspace in Edinburgh, Scotland
"Make sure you leave the damn house!"
Join 1700+ Curious Readers.
Every Sunday evening, get an *in-depth* workspace tour from a random corner of the world.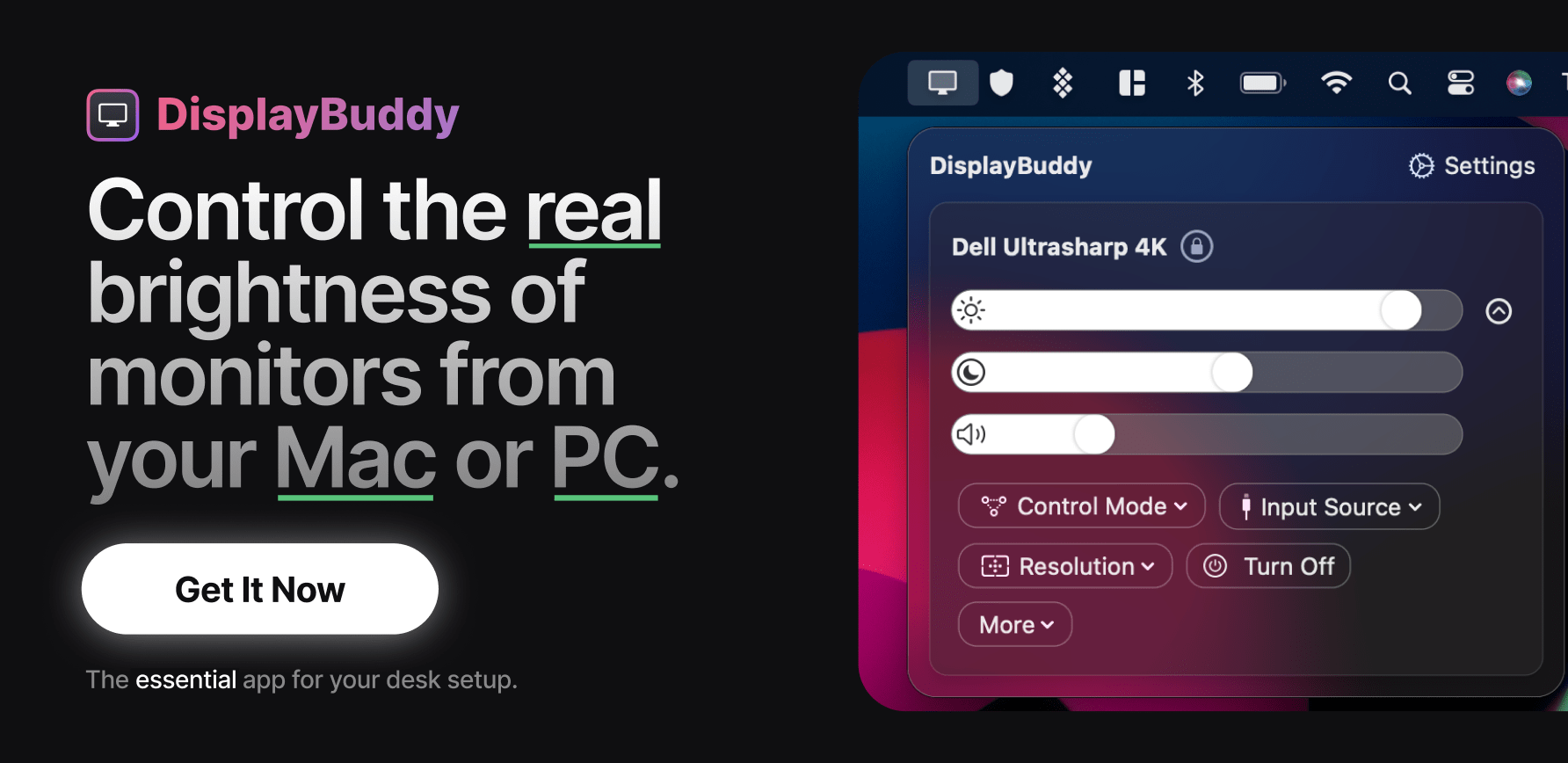 Name: Carl Barenbrug
Location: Edinburgh, Scotland, United Kingdom
Occupation: Product Designer + Creative Director
Room size: 12,38 m² (133,23 ft²)
Cost of the setup: ~£2,5-3K ($2,7-3,2K)
Social media: Instagram, Twitter
Hello! Tell us a bit about yourself
I have several roles that fill my day to day, but principally, I'm a lead product designer working remotely in Edinburgh for a Dutch startup called TalkJS.
It's a small but well-run company with a talented and kind group of individuals from quite diverse backgrounds.
TalkJS is essentially a chat API and Javascript SDK with a pre-built UI for web and mobile apps. My design role spans the whole product from the website to chat features.
I'm relatively new to the company having joined in April 2022. I'm slowly trying to make an impact and take the design further in terms of UX and UI.
While collectively, we aim to reach feature parity with industry-leading chat apps. We're getting close.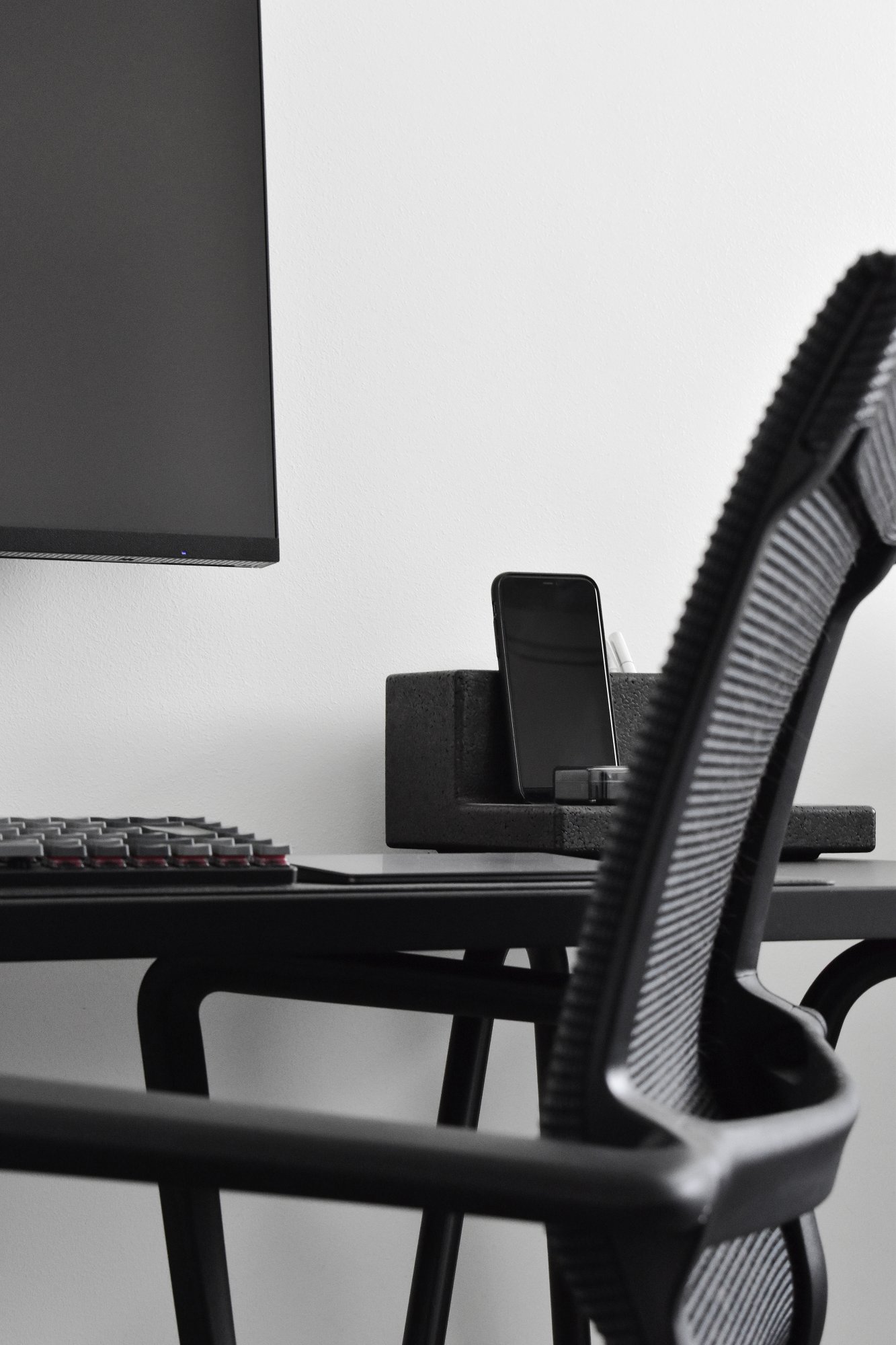 Additionally, I also have several side projects. Namely Minimalissimo, a long-established magazine and studio dedicated to minimalism in design.
Mimo (as we refer to it internally) is a project that has been close to my heart for around ten years.
It's a joy to run.
It stands as a unique website, which I am very proud of.
Over the years, it has offered me wonderful creative opportunities such as collaborating with artists and designers that I had previously only admired from afar.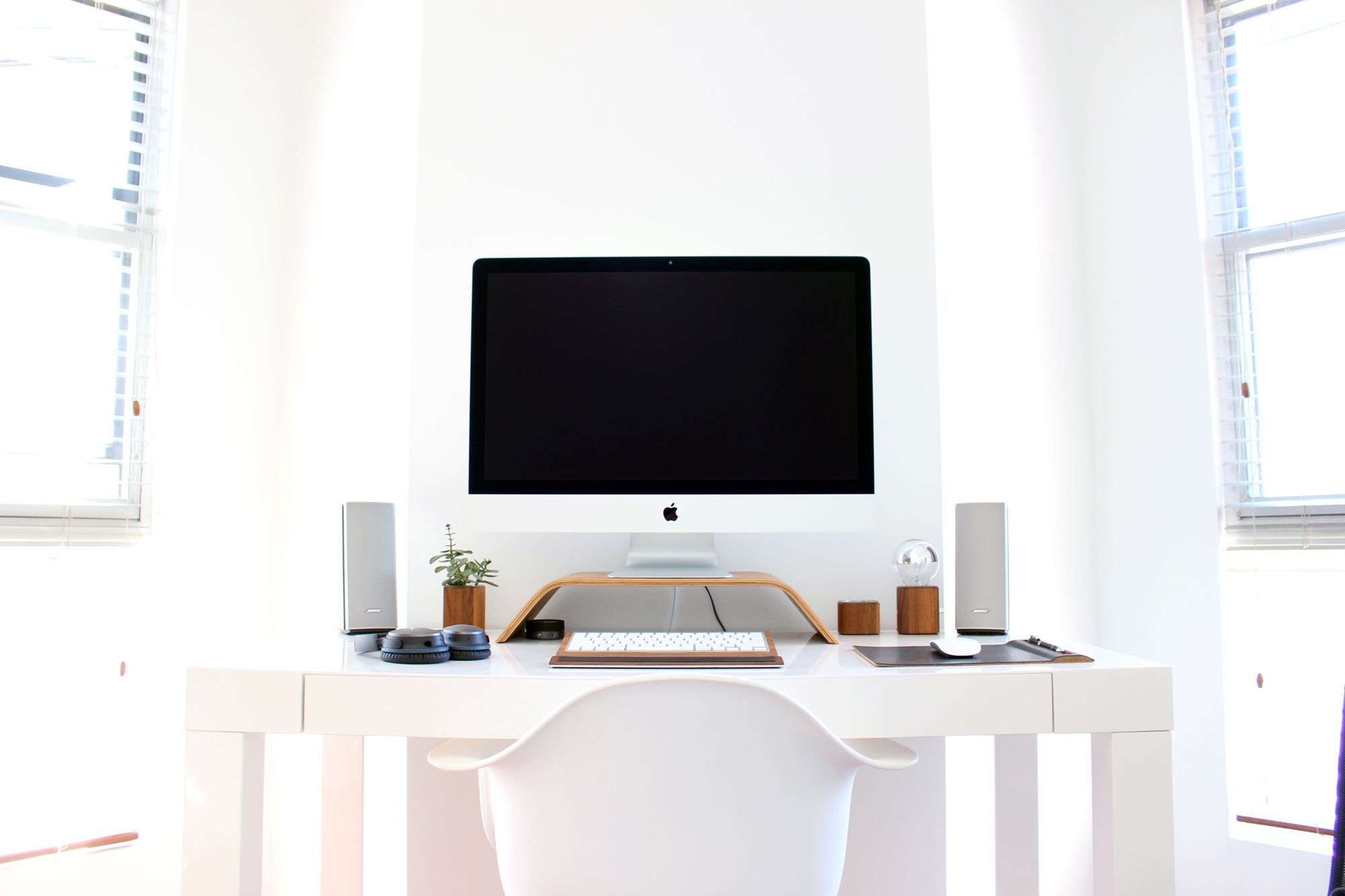 I'm also currently working on a new project called 099.
I can't talk too much about this one yet because it hasn't officially launched, but it will be a small marketplace for creatives to download digital assets for personal and commercial use.
I'm incredibly excited to see it live later this year.
Take us through your setup
I work from home alongside my partner.
We share an office space that is quite modest in size but sufficient for a couple of desks and a handful of exercise equipment.
Pre-lunch workouts or yoga sessions are commonplace here. My partner doesn't really care too much about her setup, but I'm a little obsessed about having a clean, well-designed, and importantly, uniform setup.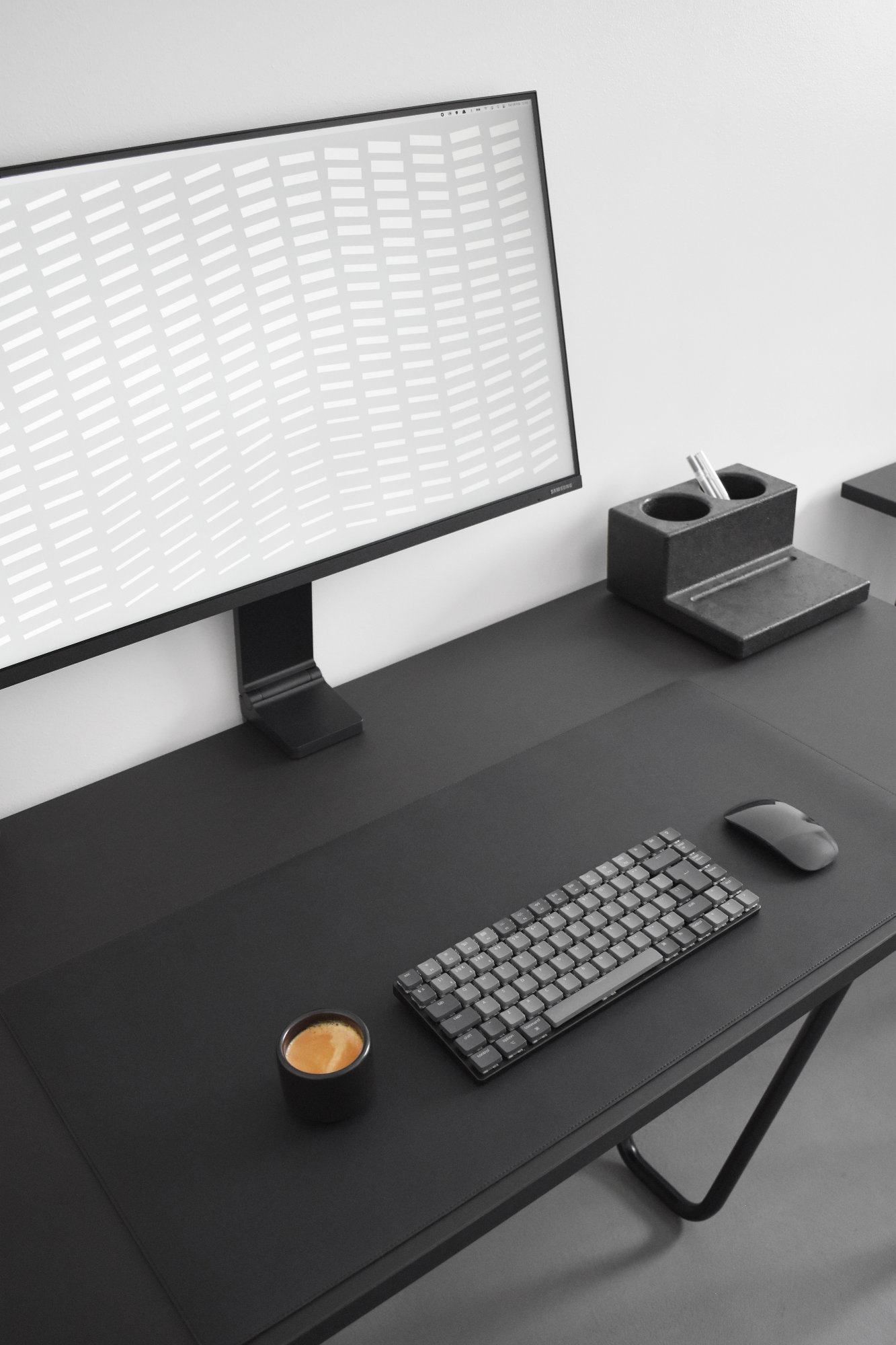 Most items that consist within my setup (desk, monitor, chair), I bought twice so our setups would match.
Probably not the most cost-effective approach, but I think it's worth it. And she's happy that I care so much (and that she didn't have to pay for it).
The desks are matt charcoal black and sit alongside one wall with a small gap between them.
We have one window (with a plant on the sill) that lets in some afternoon light, but it is certainly the darkest room of the home.
It stays quite cool throughout the day, which I like. We have nothing decorating the white walls (yet) and the floors are concrete with a beautiful microcement topping, which adds a lot of character to the flooring.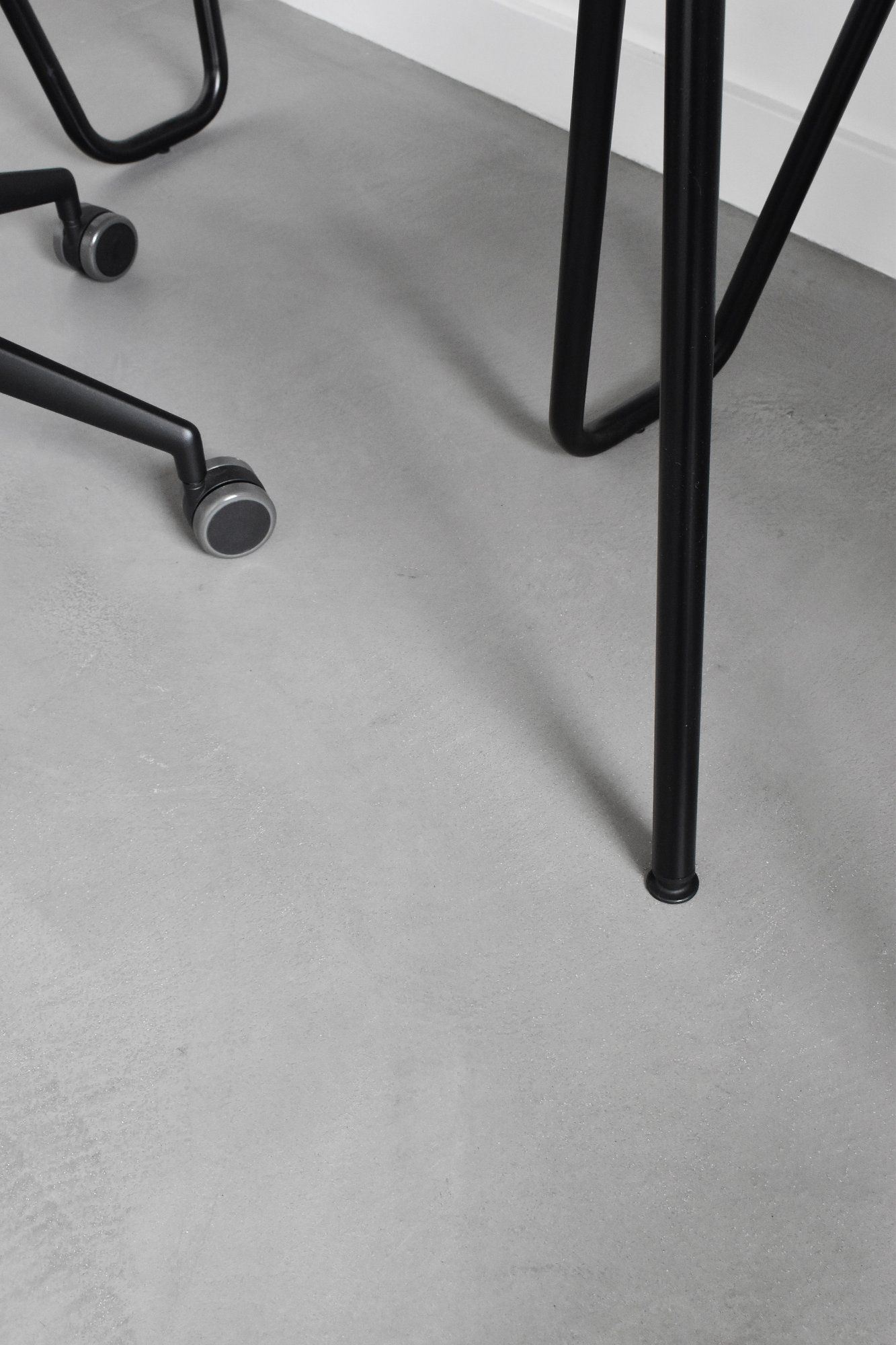 The room also has fitted wardrobes as it could be considered a second bedroom.
We don't actually use that space for any office-related materials. It's literally just additional wardrobe space extended from the bedroom.
No immediate plans to buy any additional features for the workspace. Possibly a desk lamp. I'm not convinced I need one yet.
I do have some art that I made in collaboration with Berger & Föhr that I still need to frame and hang. It's a beautiful gradient diptych and will be a nice addition.
What's your favourite item on your desk?
It would probably be the Apple Magic Trackpad in space grey.
This version is not easy to come by anymore, so I was really pleased to find one to replace my Magic Mouse.
A friend of mine bought it for me in the US and sold it to me for a reduced price then shipped it over to the UK.
The things we do for the right setup.
What apps or tools do you use to get things done?
Some of my most used and favourite tools include Figma for UI design, illustrations, mockups, and templates.
Photoshop for editing; iA Writer for notes, articles, and invoicing. Dropbox Paper for documentation. Dropbox for file storage.
Are.na for bookmarking. VS Code for coding. GitHub for versioning. Wando for to-do lists. Telegram and Slack for comms; and various web browsers (usually Safari or Firefox).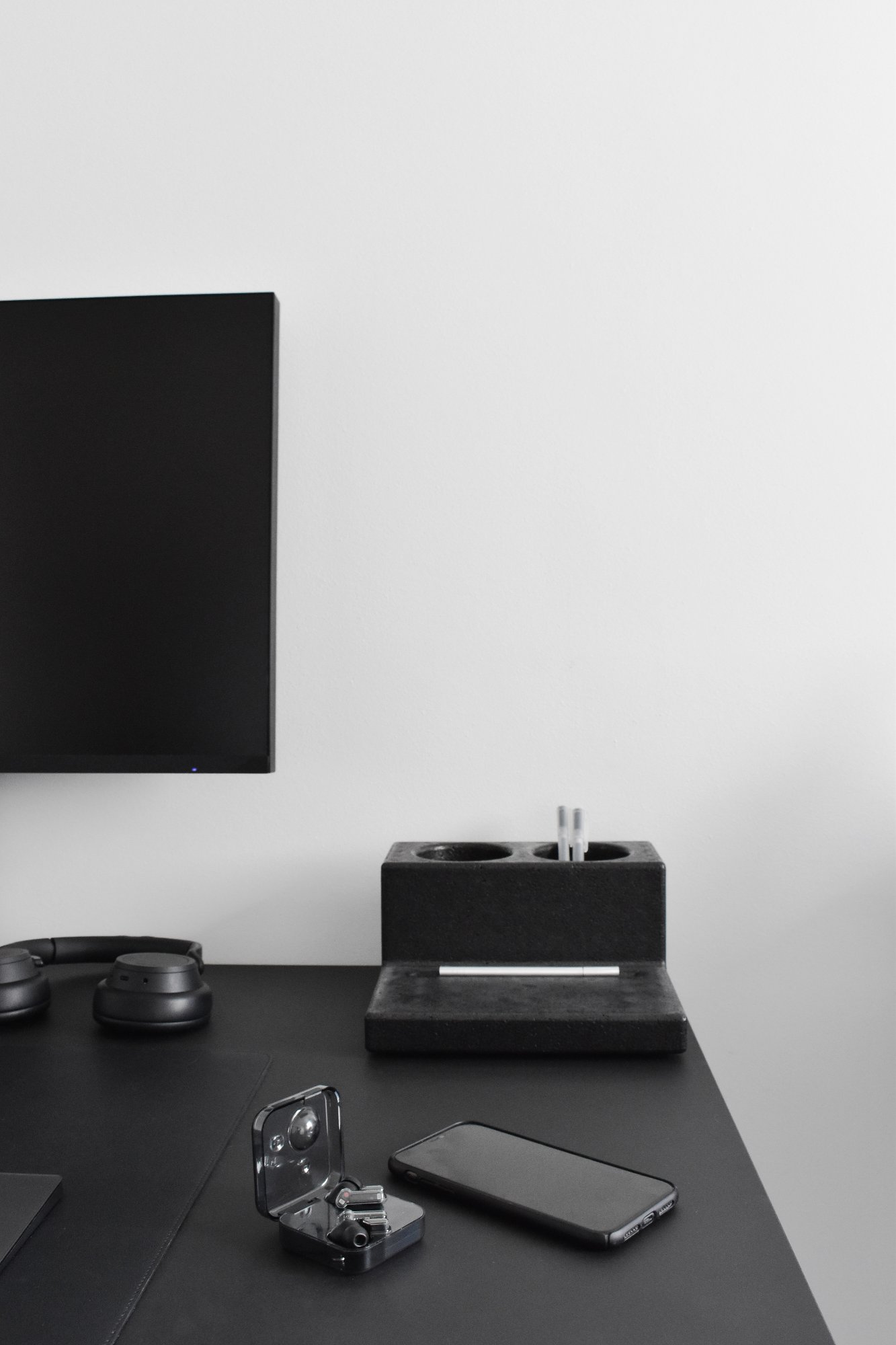 I'm pretty excited to try Arc by The Browser Company.
Figma and iA Writer are my favourite tools. I certainly rely on the former a lot for my work.
I'm curious as to how that is going to evolve under the control of Adobe. I'm a tad sceptical, to be honest.
What books, blogs or podcasts recently caught your attention?
I think I've consumed more books this year than ever before. That's not really saying a lot because I don't read very much.
I've really taken to using Audible to consume books that I might not otherwise have the time or attention to read.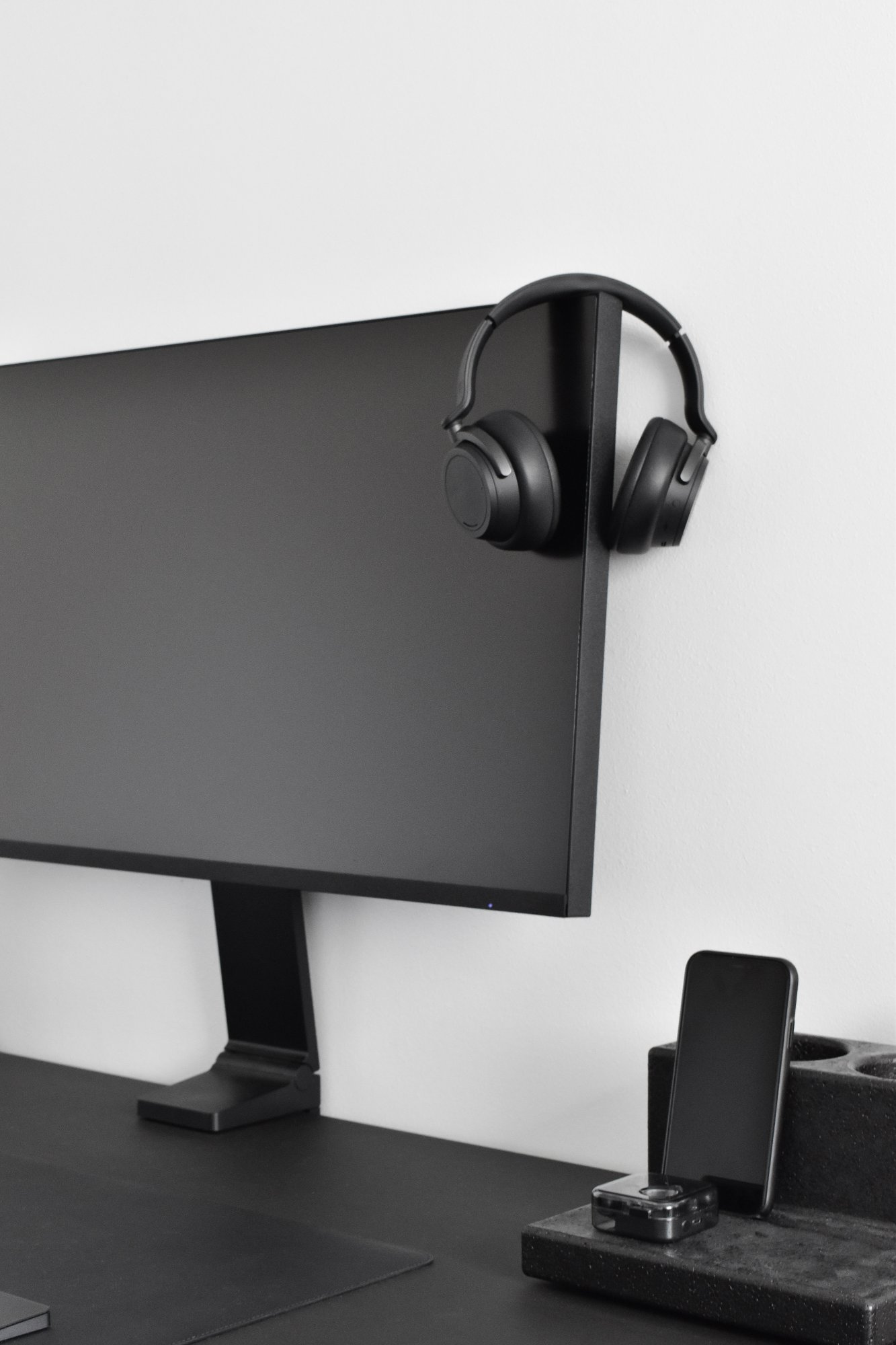 As far as I see it, it doesn't matter which medium you use to consume books, as long as you get through them one way or another.
I'm currently working my way through Homo Deus by Yuval Noah Harari. A remarkable book so far. Highly recommended.
Others I've recently enjoyed are James Dyson's autobiography, White by Kenya Hara, and Win by Harlan Coben. I like to mix things up a bit.
Besides books, some of my favourite blogs are:
I have bookmarks of many more, but those above are ones I probably stop by the most frequently for updates and inspiration in one form or another.
I'm not really into podcasts. I will stumble upon some that are enjoyable, sure, but in between audiobooks, music, and some silence, I don't really have the time.
Any tips for other makers who want to improve their workspaces?
Be mindful of storage. Having space to put things you don't use on a daily basis is key to keeping a clean and pared back workspace.
Clutter is obviously a nightmare scenario for me, but even my desk can feel a bit busy from time to time depending on what I'm doing.
But as long as there's an easy way for me to organise and tidy my setup, it keeps my focus (and sanity) in check.
What does your typical day look like?
My days are pretty routine. I like routine.
I wake up at about 8 am.
I feed my cats, Boris and Bruno, and prepare breakfast for my partner and I (unless we have pancakes, then she makes the breakfast).
I'll take a first look at my emails on my phone and have a quick glance at social media.
I'll have breakfast with a double espresso, then get washed and dressed.
About 8:30 am, I'll open the laptop and log in to Slack to make myself available to my colleagues and plan the work day.
I'll typically work solidly up until about 12:30 when I'll either have a short workout or do some yoga.
1 pm is when I stop for lunch, do some household chores, and relax away from the screen.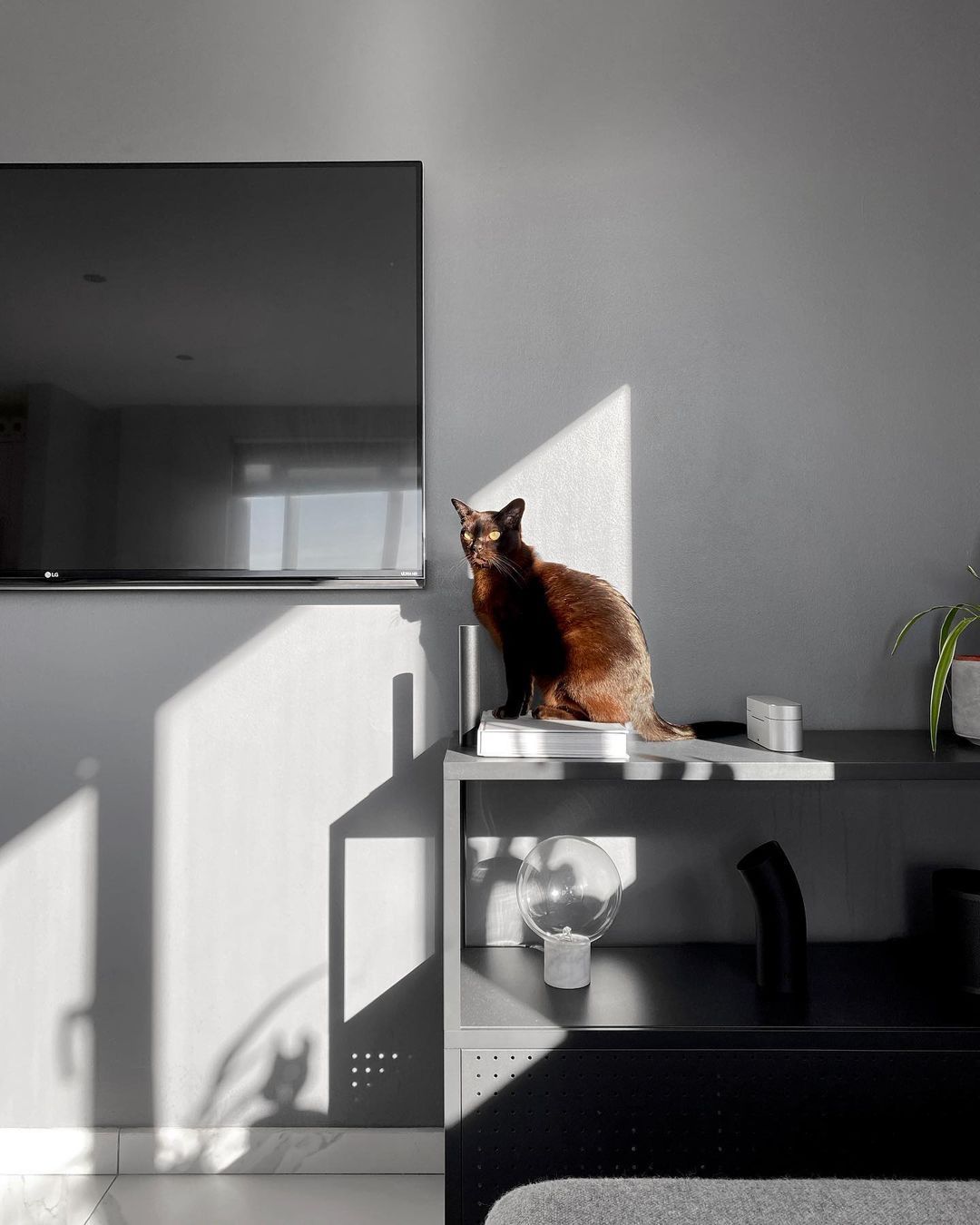 Between 2 pm and 4:30 pm, I'll continue working in the office and pretty much call it a day in terms of TalkJS work.
I'll grab some food before heading out on my bike to the climbing gym.
Between 5 pm and 7:30 pm, I'll be climbing and destroying my skin (usually bouldering).
When I get home, I usually shower and have dinner.
I'll then get stuck into Minimalissimo and other side projects for an hour or so, doing some research, preparing articles, and catching up on some more emails.
Come 9 pm, we typically relax by watching a movie or a TV series.
Bed by 11:30 pm.
Your tips for working from home?
Make sure you leave the damn house!
For a start, investing in creating a high-quality workspace for yourself is vitally important.
If you spend all day at home, amongst non-work activities, you want your home to feel like a space you enjoy, almost like a sanctuary.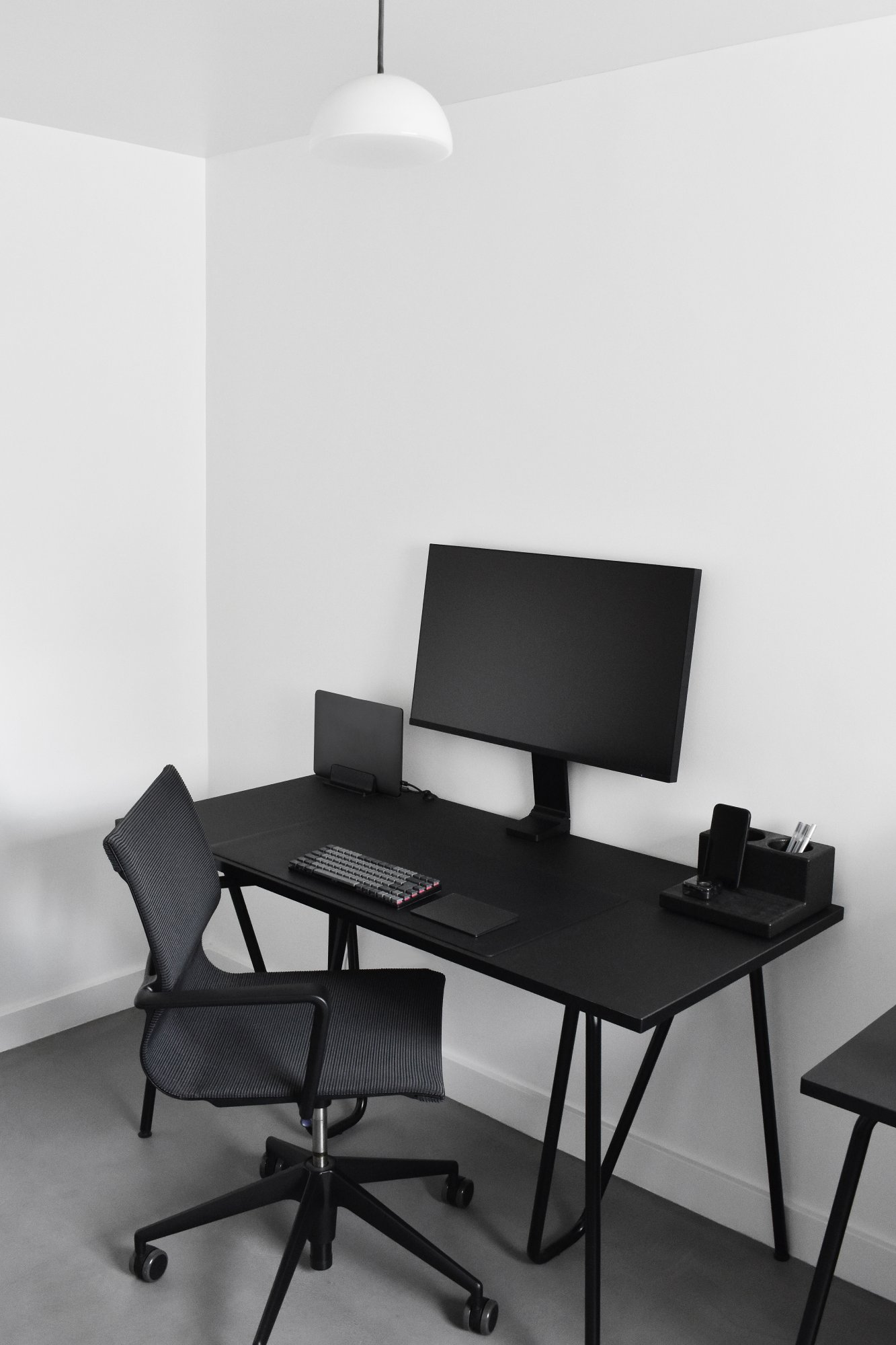 And the most important investment you'll make is in the chair.
Do not scrimp on the chair.
As nice as your home and your office might be or become, it's also super important to remove yourself from that environment for some periods of the day.
Whether you go for a walk at lunch or head out after work to get some physical training in, it does wonders.
Besides that, get yourself some noise-cancelling headphones, a good Soundcloud mix, and stay hydrated.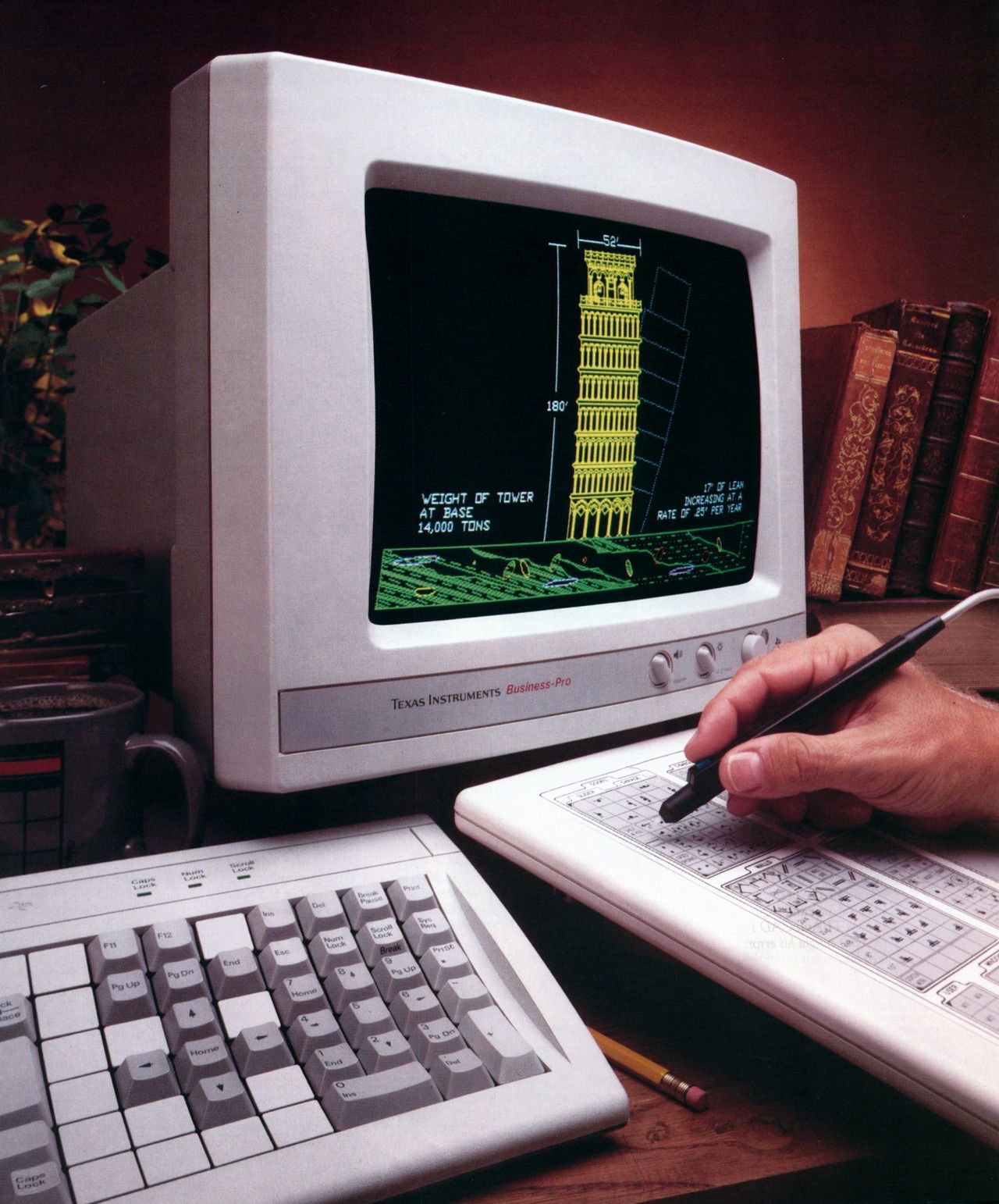 We're a reader-supported publication. This article might contain affiliate links. It means we may receive a commission if you click a link and buy a product that our maker has recommended. The interview was done independently.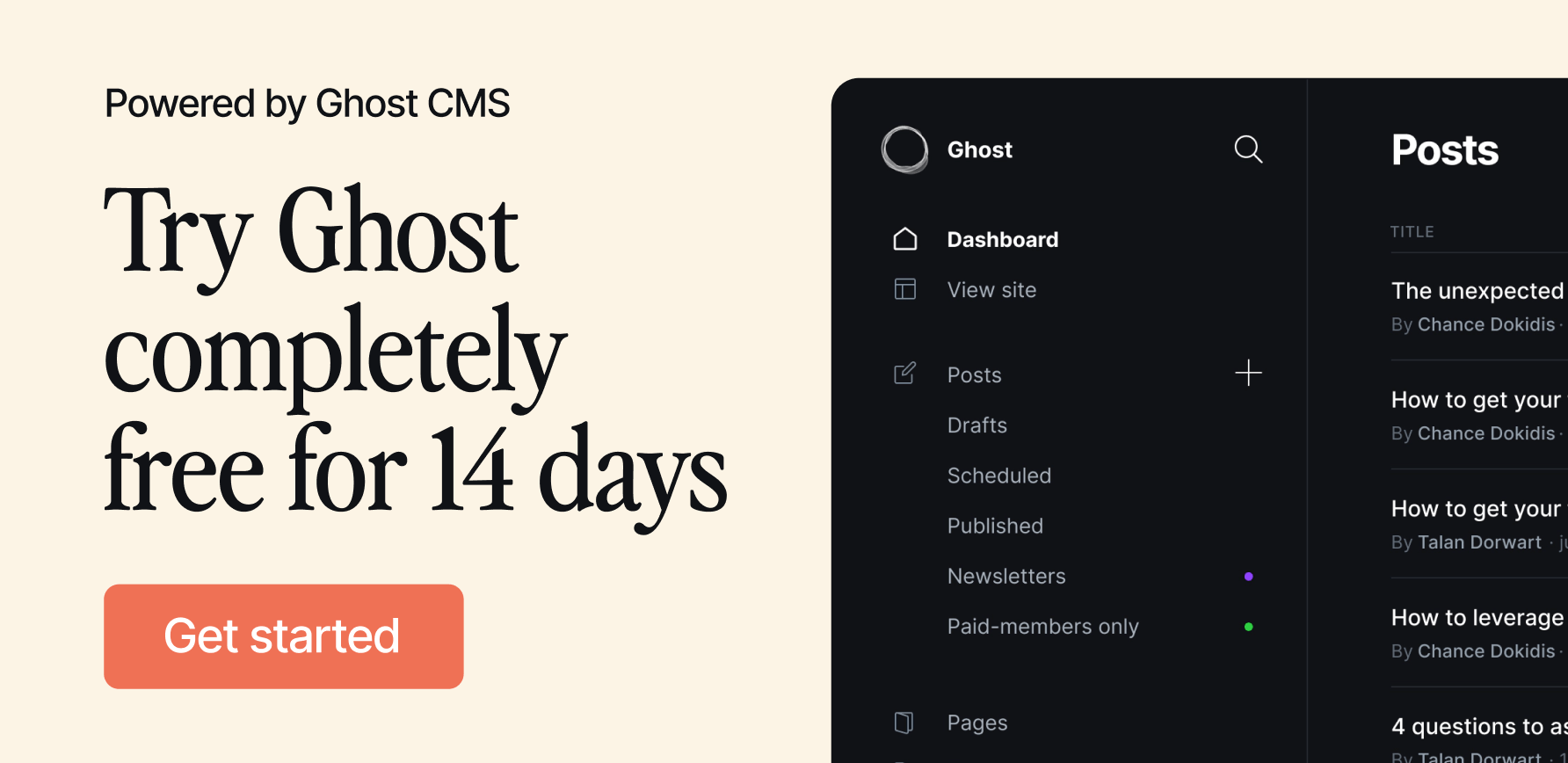 ---