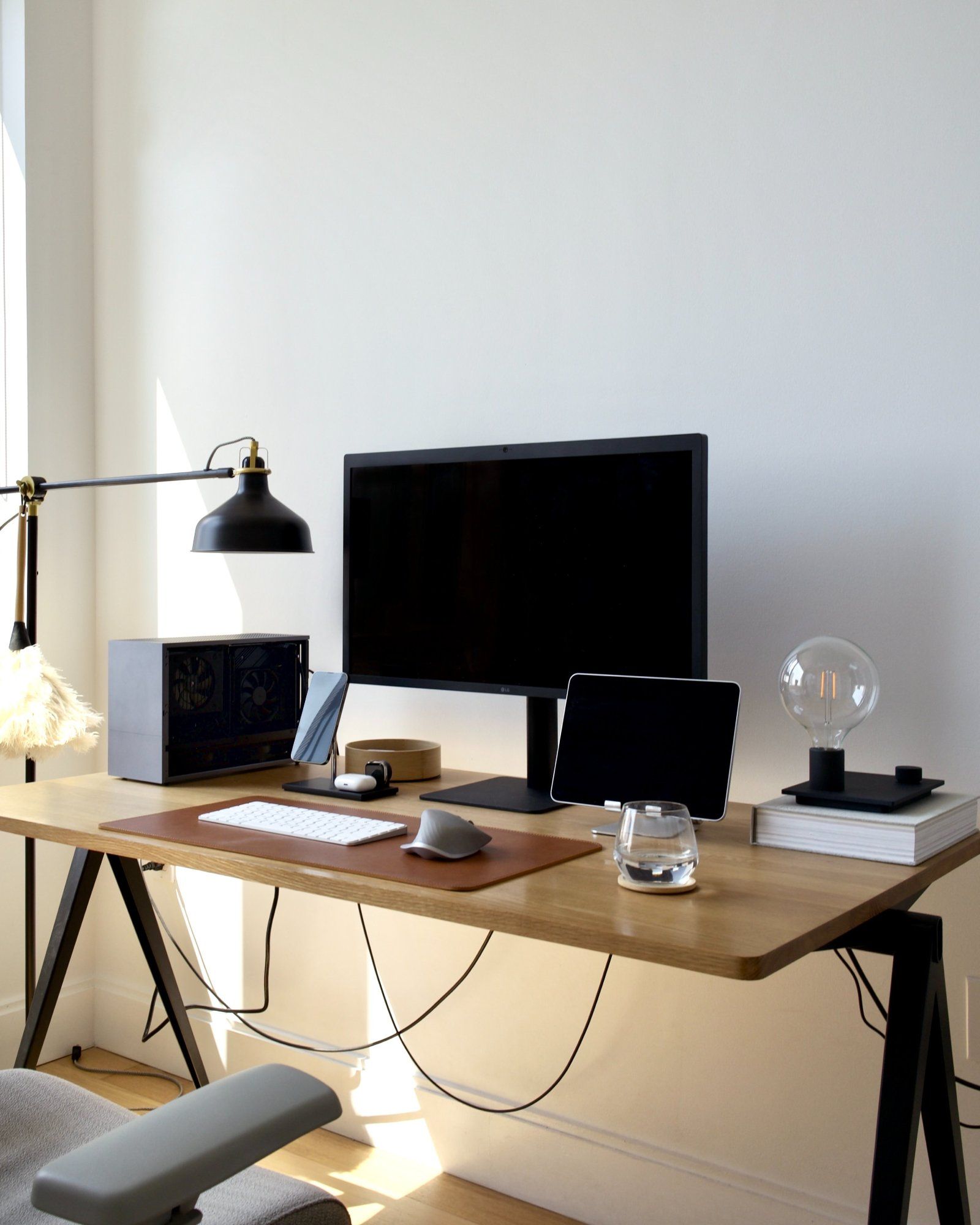 Apple-like PC Desk Setup in New York City, US
The creator's goal was to create a compact, powerful system that didn't resemble a spaceship with RGB lights and would fit seamlessly into his living environment.
Join 1700+ Curious Readers.
Every Sunday evening, get an *in-depth* workspace tour from a random corner of the world.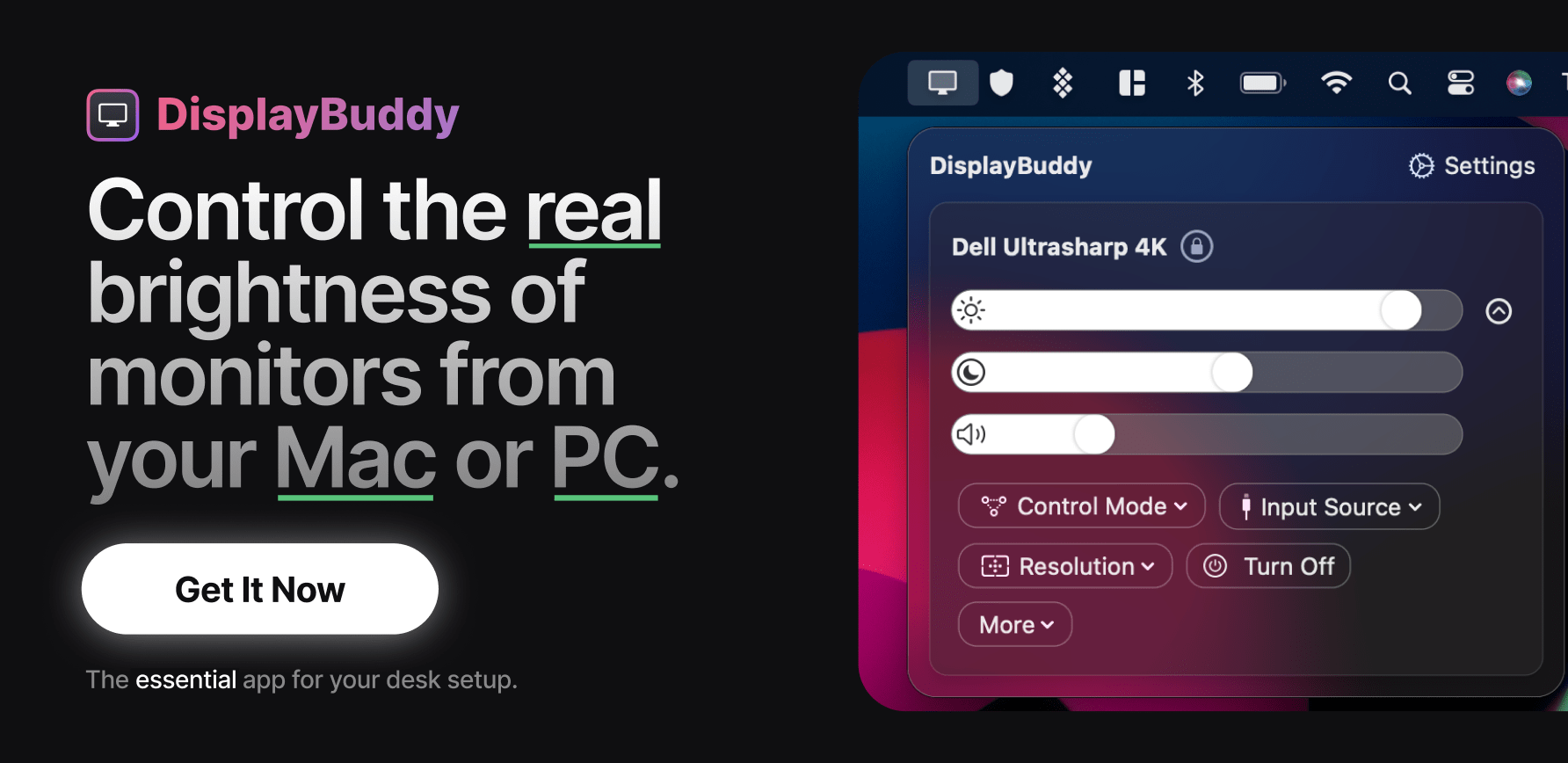 Name: SJ Zhang
Location: New York City, US
Occupation: Product Designer
Room size: 23 m² (250 ft²)
Cost of the setup: ~$5K
Social media: Twitter
Hello! Tell us a bit about yourself
I work at Compound — a wealth management startup helping people in tech with their finances.
Over weekends, I love over-engineering my personal website.
I wrote about my build on Twitter, and it is also how I was discovered by Maker Stations.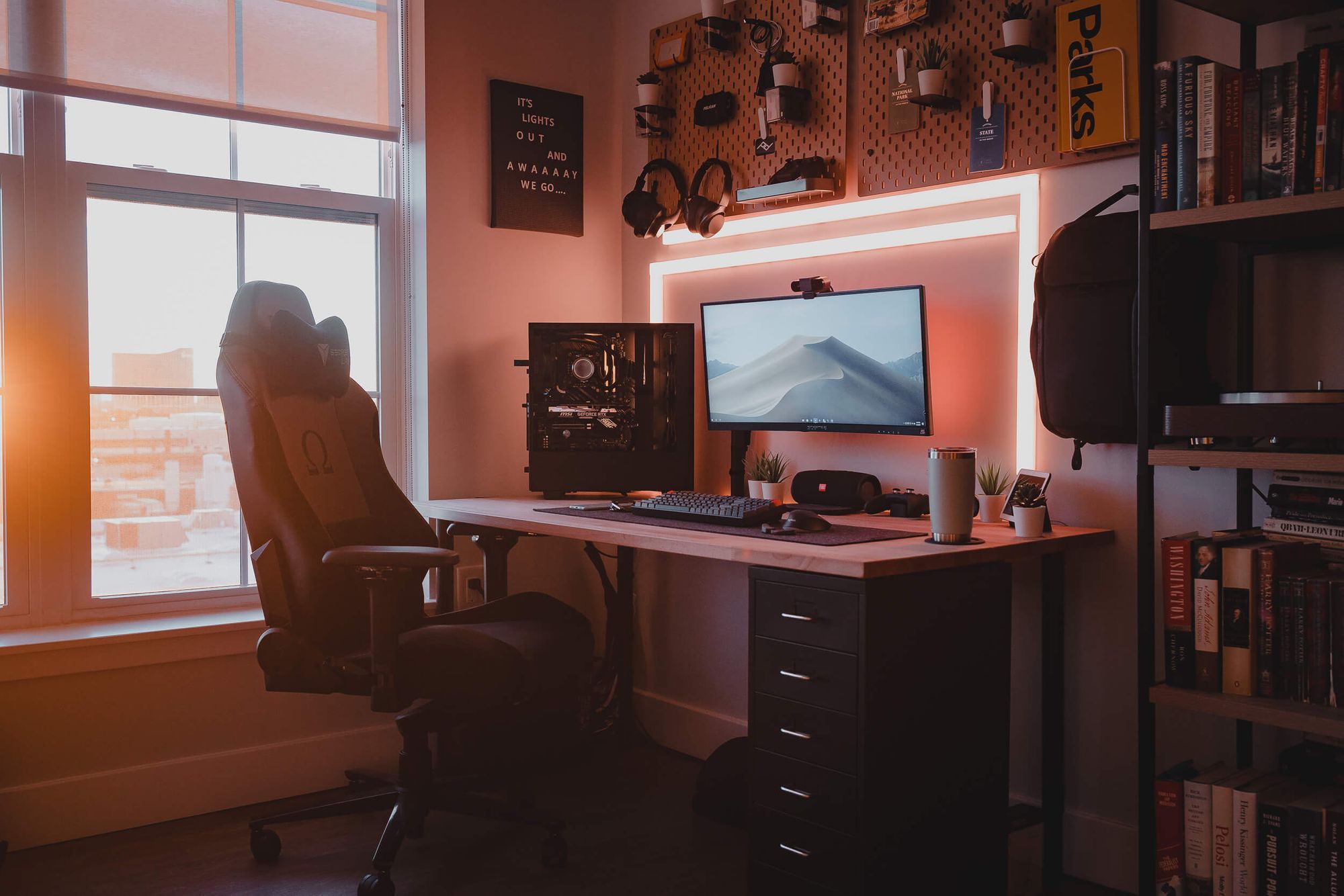 Take us through your setup
I've iterated my desk for over two years now.
I've never spent time thinking about curating a "maker" station and building a station all at once.
Instead, because I love researching the perfect "physical objects" for myself, I spend a long time researching an object before I purchase it, and added them to my desk over time.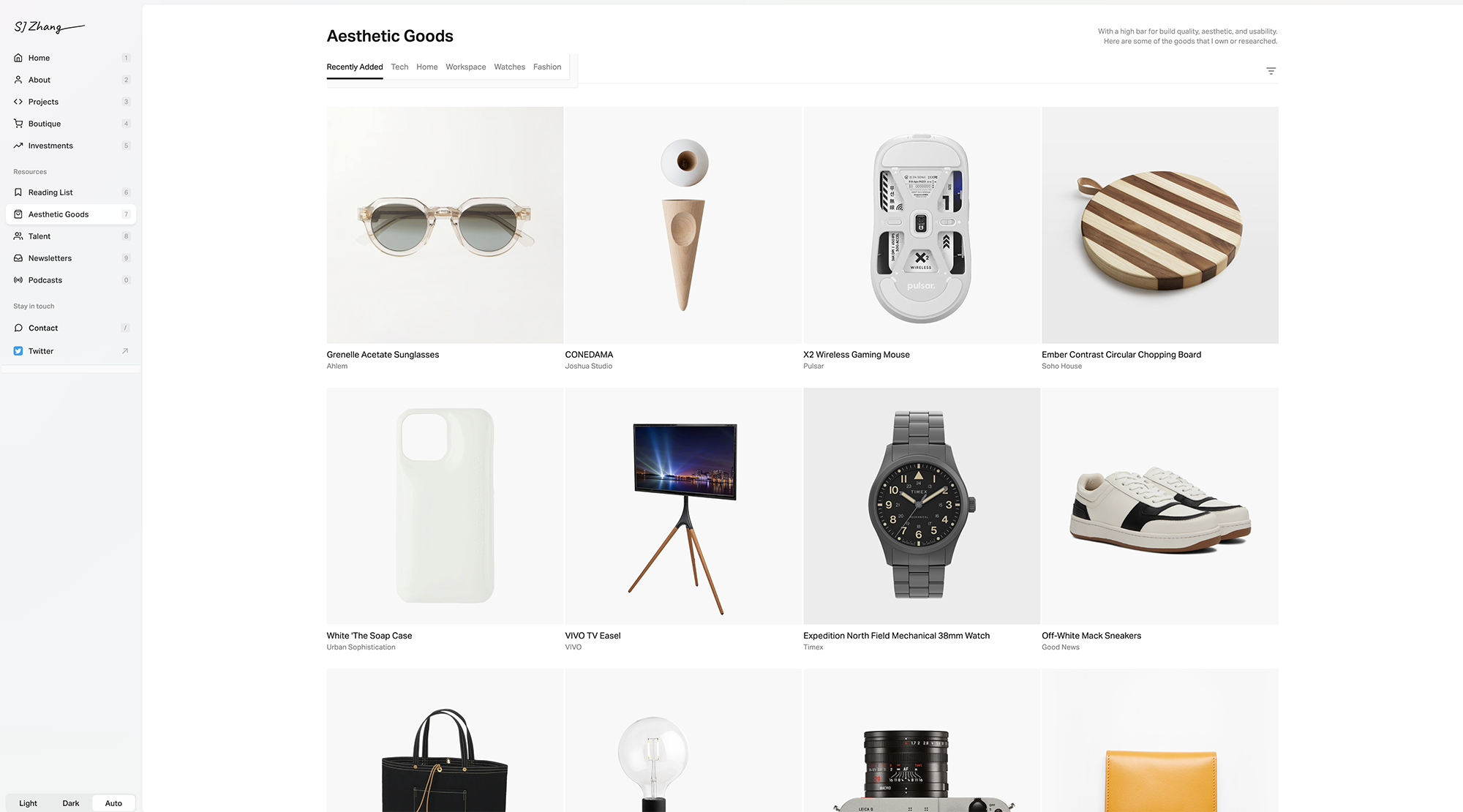 Researching is all the fun for me.
I even created a page on my website for all the things I bought and many things I ended up not buying for myself!
I first got the "Pyramid Table 01".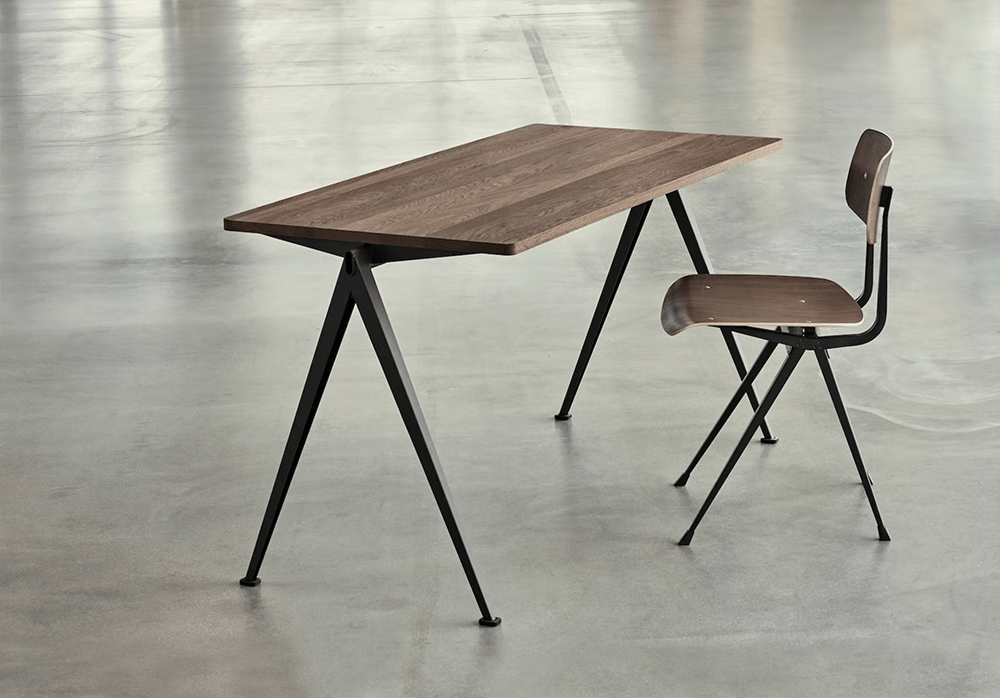 I've been obsessed with vintage Jean Prouvé furniture for years but don't have the budget for one.
When HAY revived the design of Wim Rietveld (someone respectable and worked during the same period as Jean Prouvé), I was psyched and bought the desk.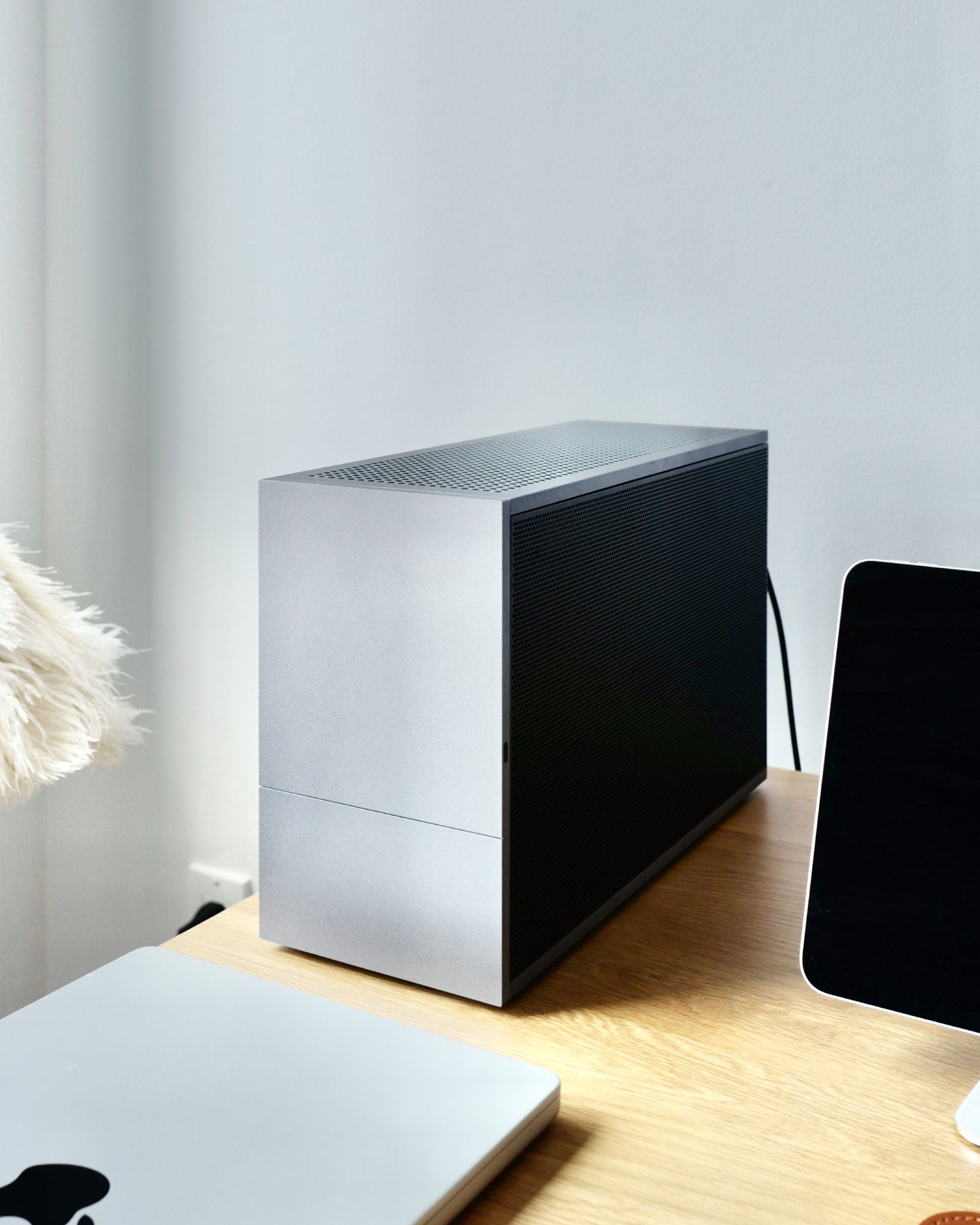 I've had the same LG 5K monitor since 2018.
I was initially very disappointed at Apple for discontinuing their own display line in 2016 and relying on LG to produce the "plain looking" 5K Ultrafine monitor.
I thought the LG 5K's design was "lazy" and almost "ugly" at first, but now I actually prefer its look over the new Studio Displays — matt black and sturdy.
The most recent addition is my PC.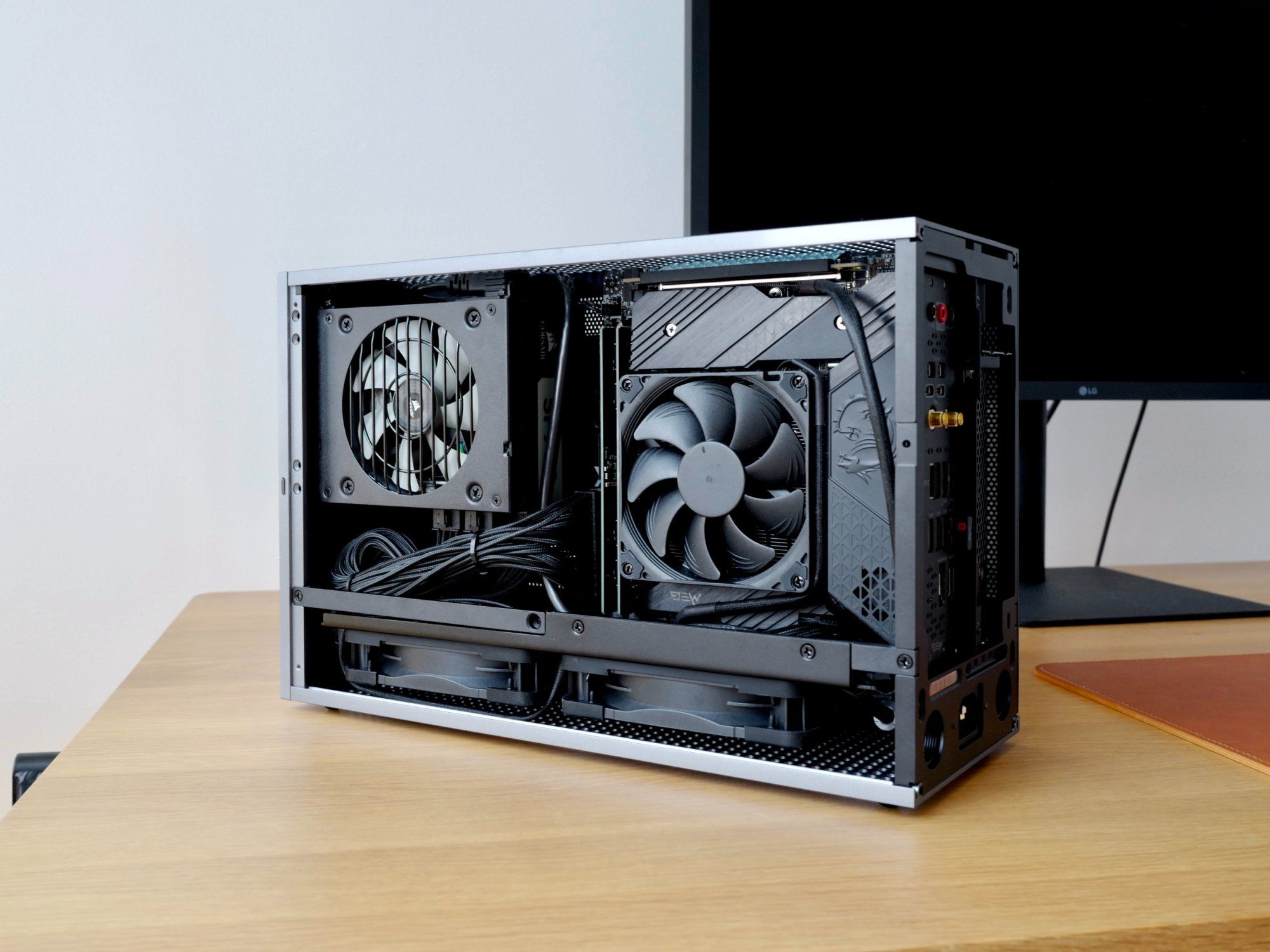 I didn't really need it beyond occasional non-competitive gaming.
It was more of a fun project for me finally learning how to build one.
What's your favourite item on your desk?
The most used item on my desk is the wireless 3-in-1 charging stand by Native Union.
I love keeping my phone upright and leaving the display on without worrying about the battery.
It's super satisfying seeing my phone, Apple Watch and AirPods neatly together and knowing they are all fully charged.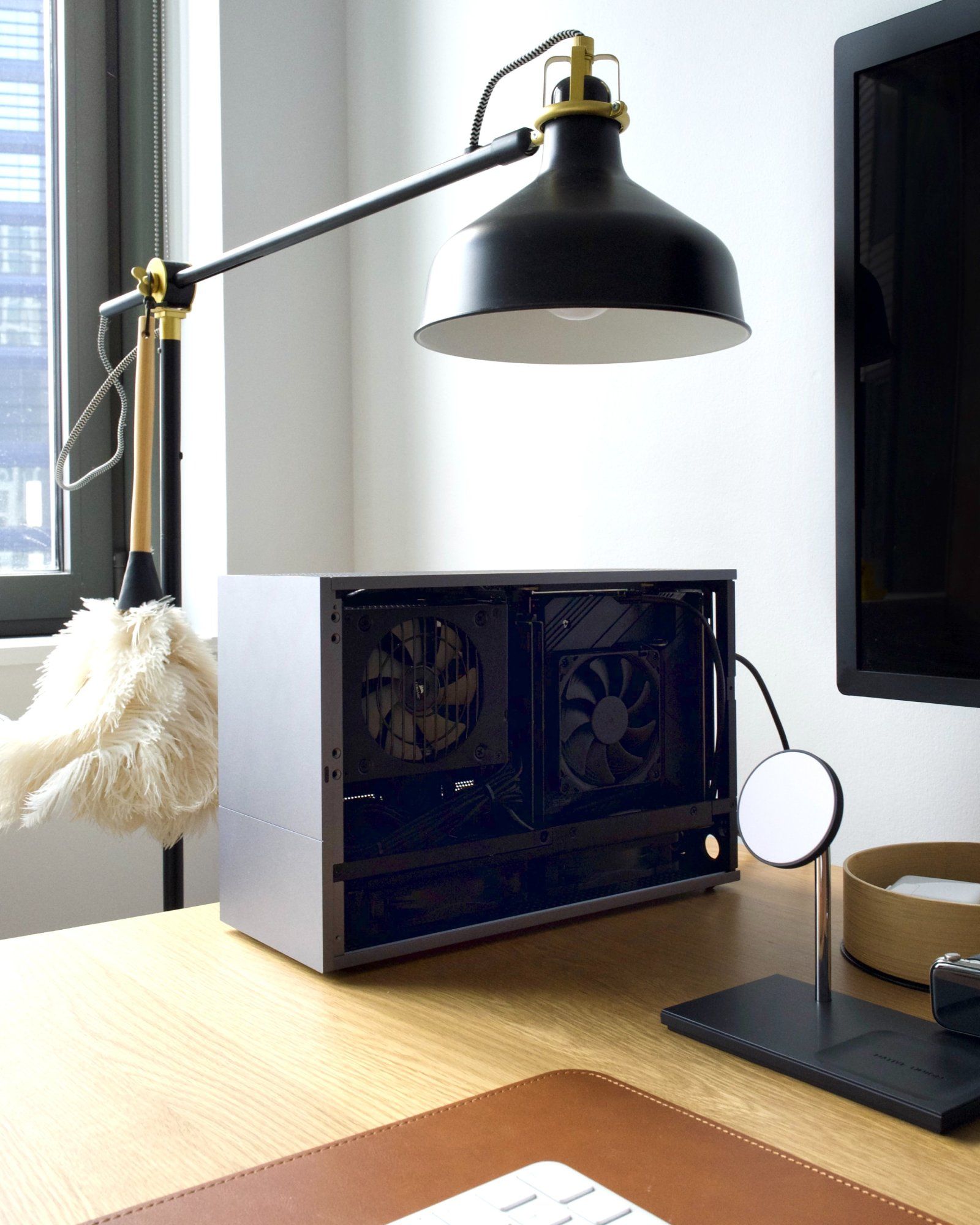 What apps or tools do you use to get things done?
I love productivity software.
I'm also someone who uses the keyboard as much as I can.
Arc browser has been all the rage in my circle.
It completely changes how a keyboard warrior like me uses my browser and how I carry out tasks.
(If you need an invite code, DM me on Twitter.)
Superhuman is super expensive, but I got used to how efficiently I can go through my emails with it, and I get a lot of emails (work and newsletters)!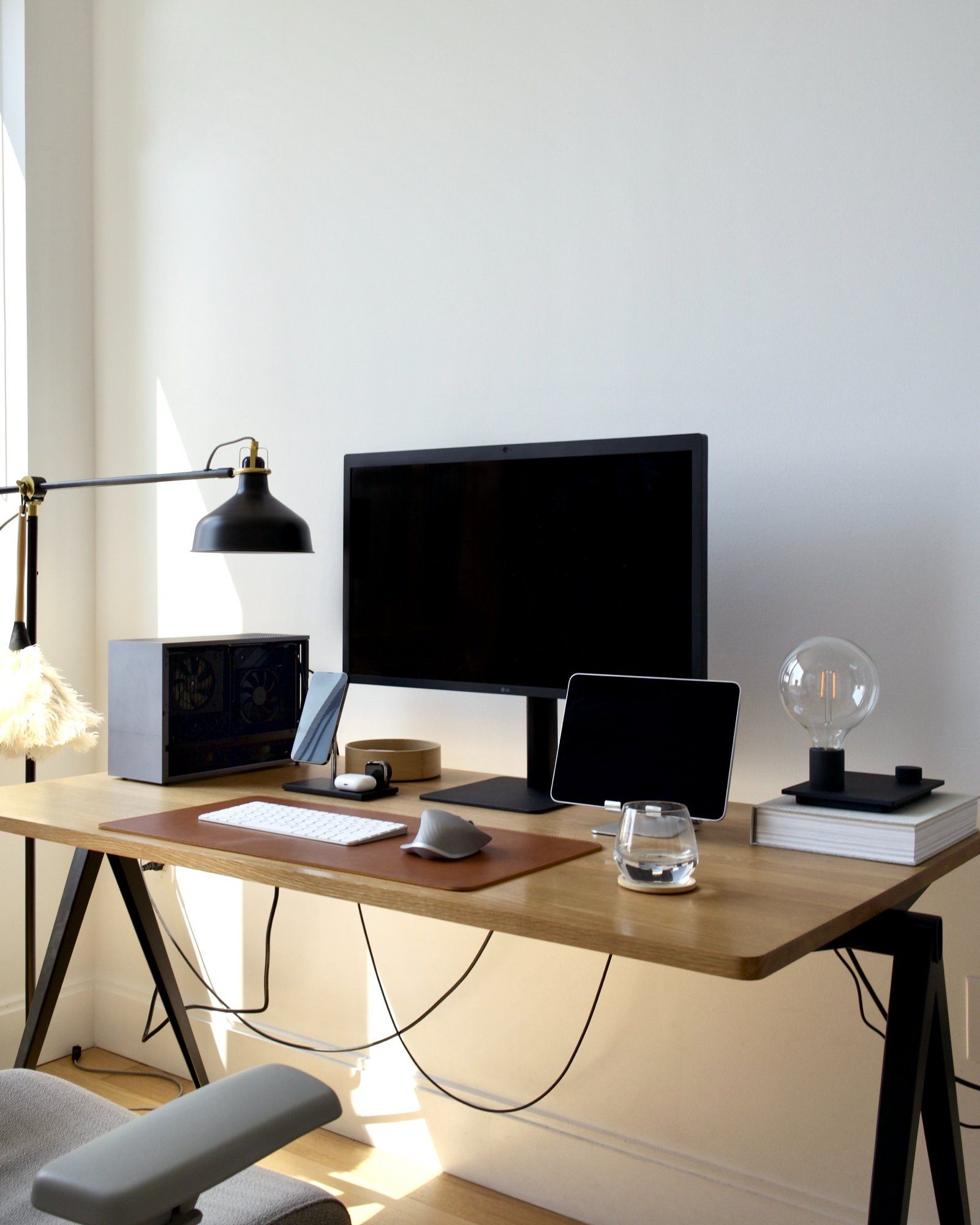 Cron is another example of beautifully made software that is also super fast, responsive and optimized for keyboard shortcuts.
The text app is super interesting because it aggregates all of my DMs in a fast and consistent interface.
It's especially useful when the platform's (Twitter or LinkedIn) native messaging experience is slow or distracting.
What books, blogs or podcasts recently caught your attention?
I keep my lists updated on my personal website: the newsletters and podcasts.
Any tips for other makers who want to improve their workspaces?
I resisted a wireless charger + phone stand for a long time because I already have wireless chargers.
But the fact that the stand charges my phone in an upright position completely changed how I use my phone when I'm at my desk.
Splurging on this unnecessary but ergonomic thing was totally worth it, and it brings me joy because the stand is beautiful in itself.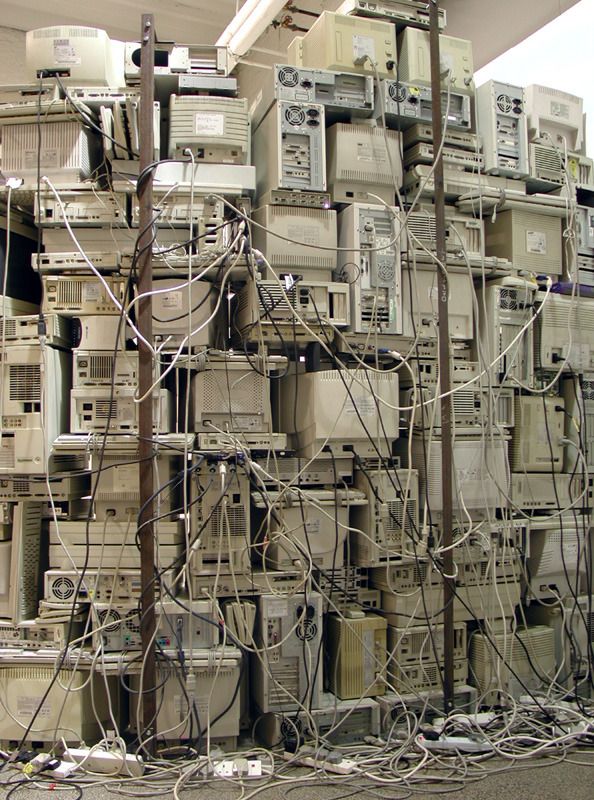 We're a reader-supported publication. This article might contain affiliate links. It means we may receive a commission if you click a link and buy a product that our maker has recommended. The interview was done independently.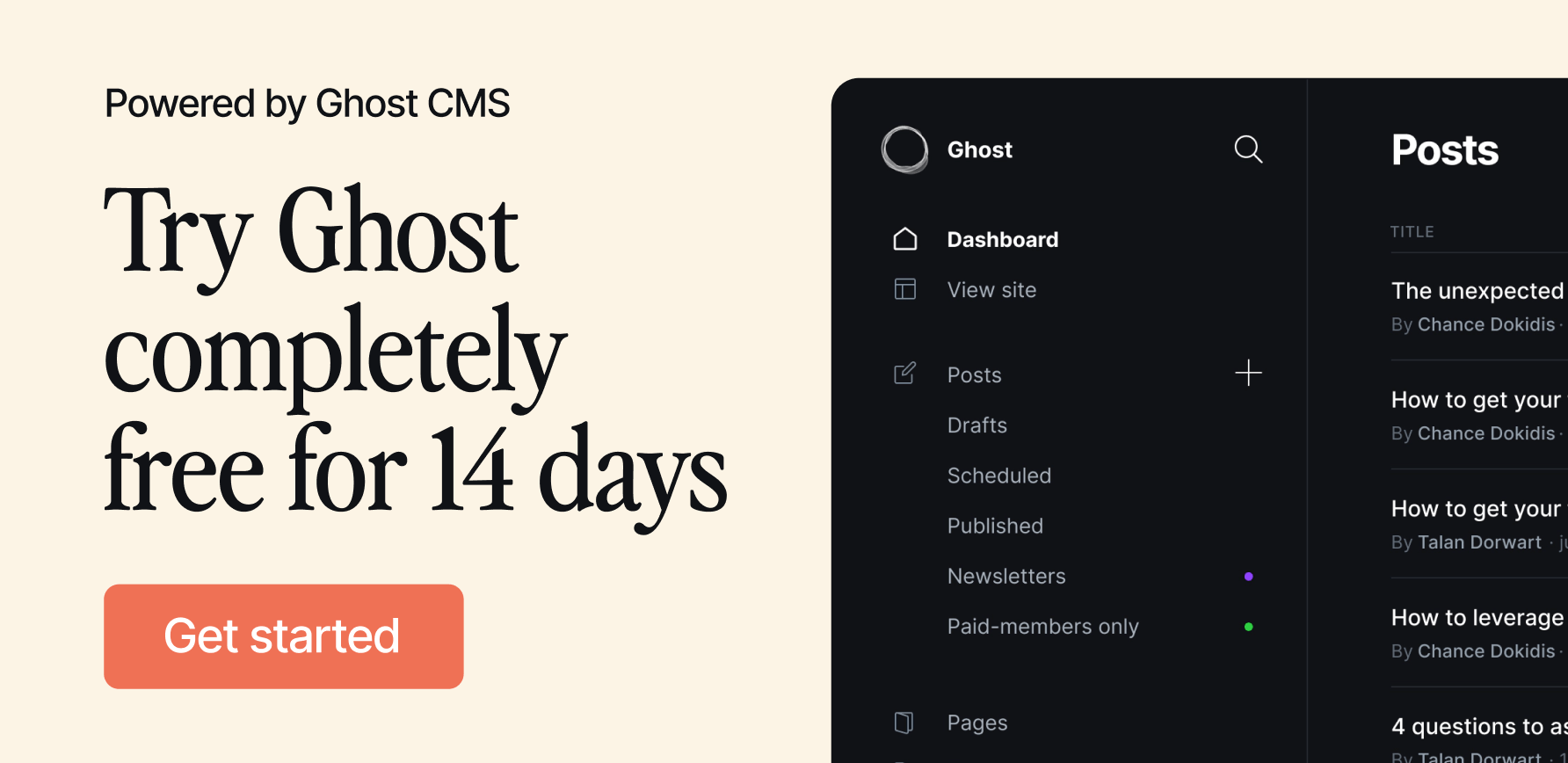 ---