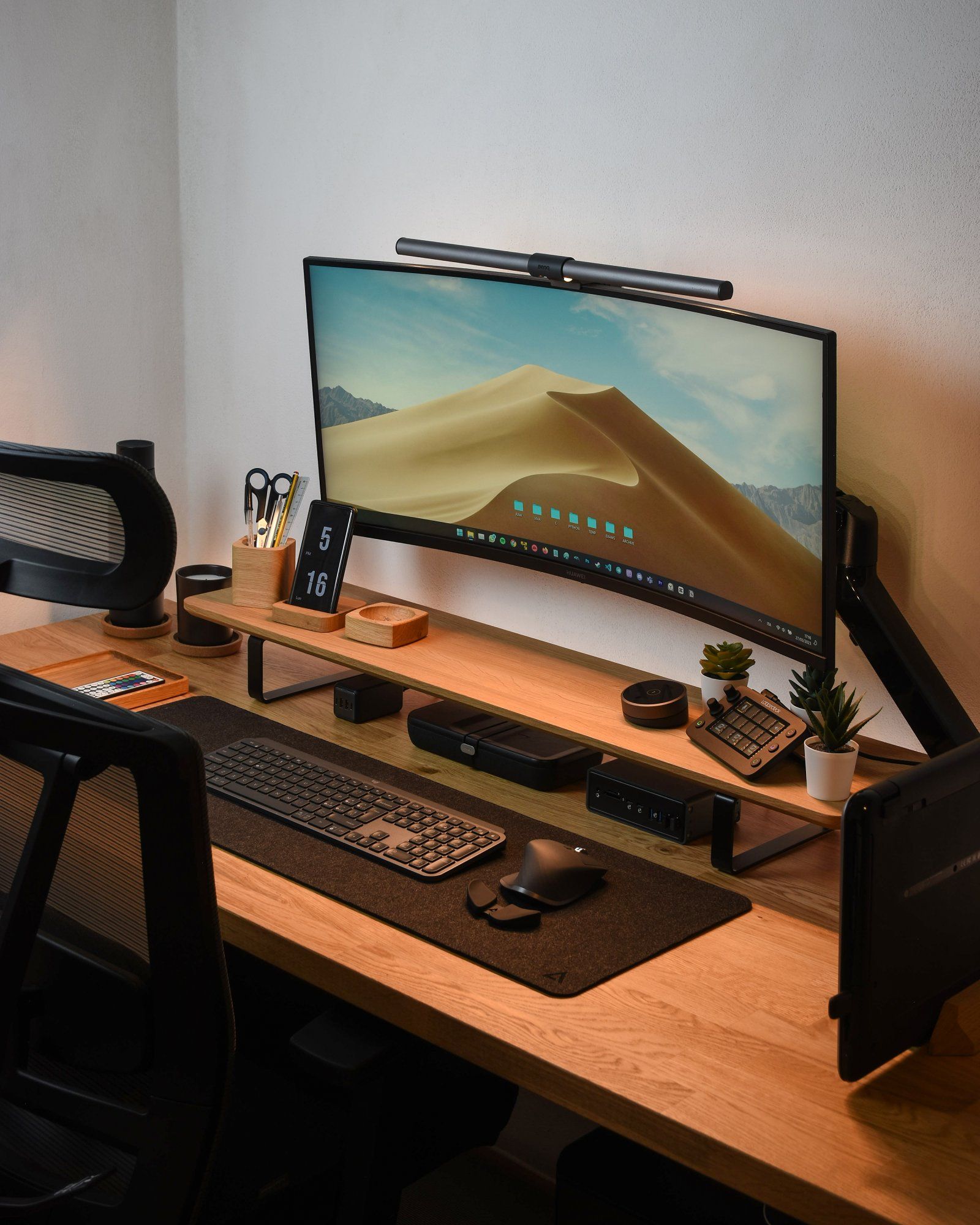 Wooden Desk Setup of a Developer in Italy
"Wood is the dominant theme, marrying elegance with minimalist tech accessories"
Join 1700+ Curious Readers.
Every Sunday evening, get an *in-depth* workspace tour from a random corner of the world.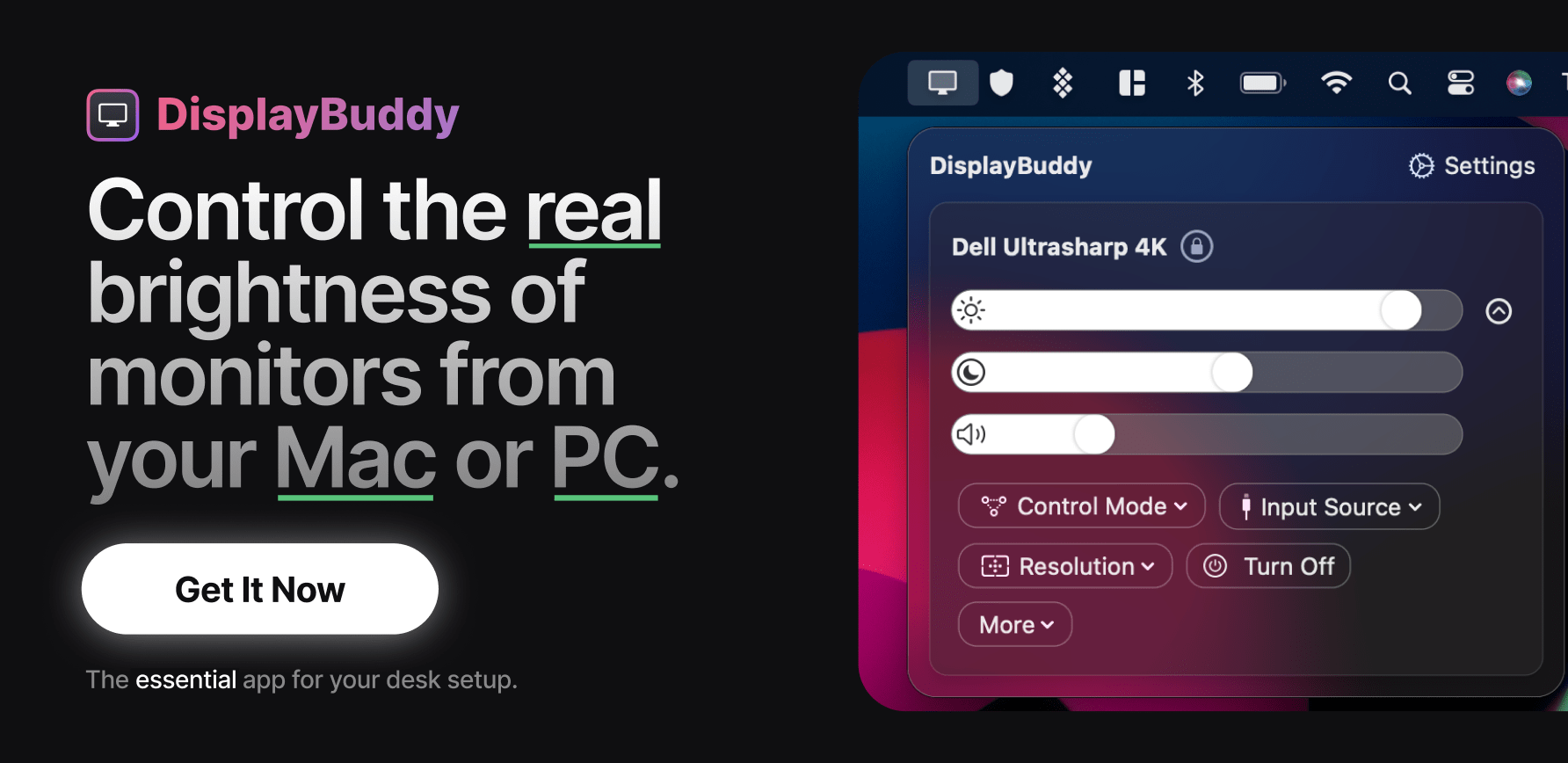 Name: Pier
Location: Italy
Occupation: Developer
Social media: Instagram
Hello! Tell us a bit about yourself
Hello everyone!
Let me introduce myself; my name is Pier. As you may have read, I'm a developer from Italy.
Over the months, I have built this space, which I aim to make as comfortable, complete, and well-equipped as possible for both work and gaming.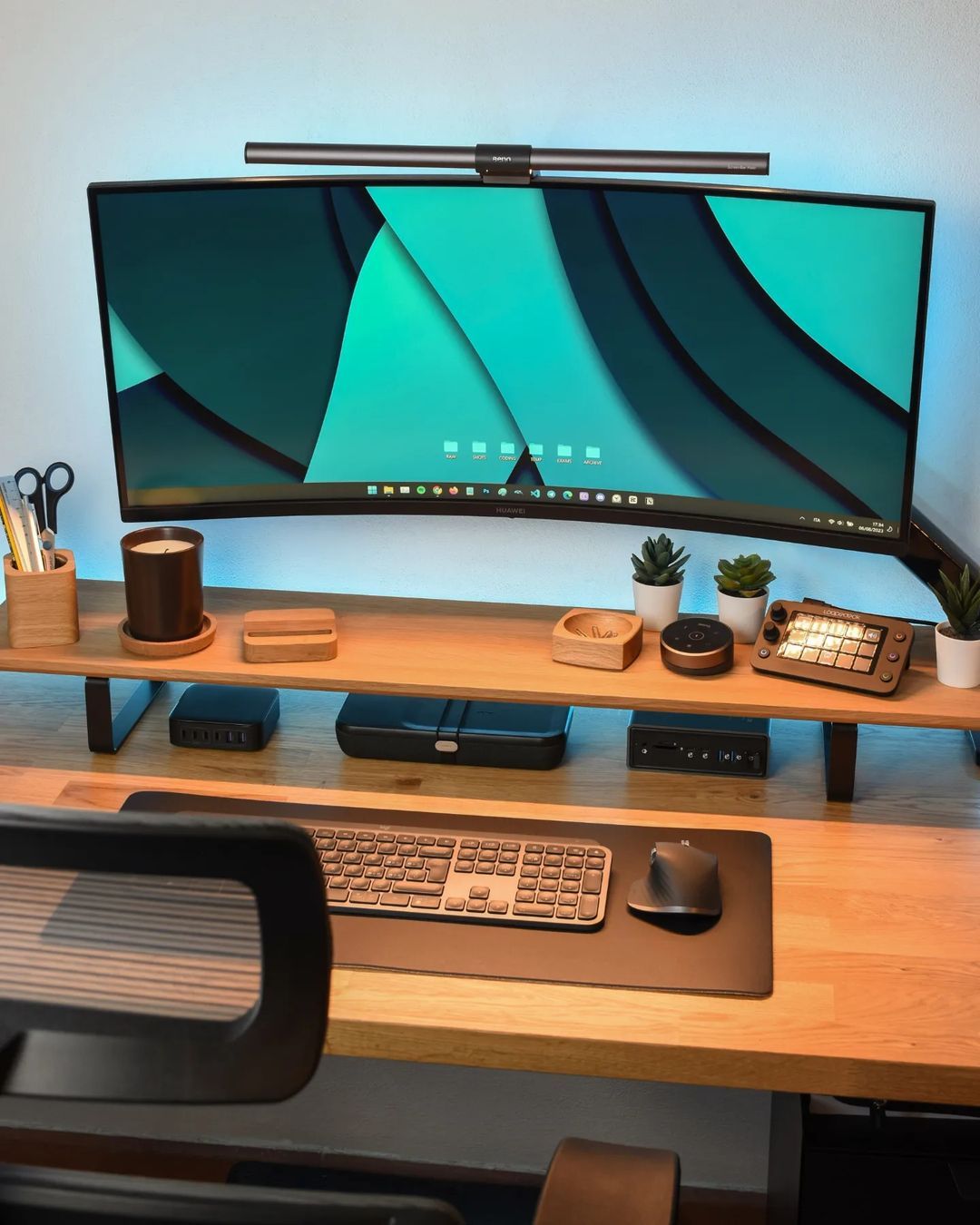 It's a versatile setup, as everything is organised so that I can switch from work to gaming in no time and have everything at my fingertips.
Over time, I realised that other people share this passion.
So, I started my journey on Instagram with the page, @edc.mania, where I show continuous updates to the setup.

Take us through your setup
The desk setup is mainly for work, featuring essentials like a light bar and wireless keyboard and mouse.
The initial inspiration came about two years ago when I built my desktop using an IKEA kitchen countertop and a standing desk frame.
Wood is the dominant theme, marrying elegance with minimalist tech accessories.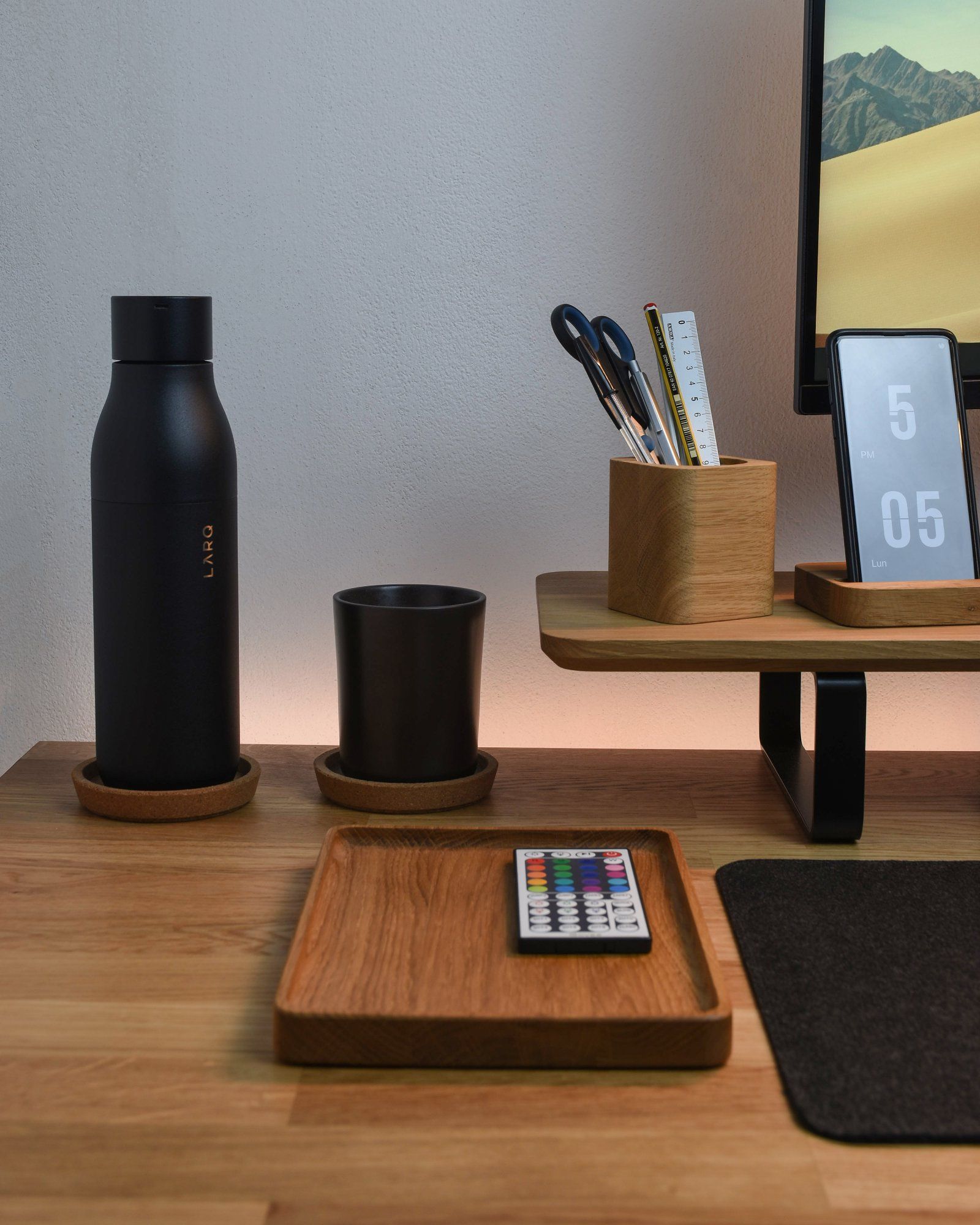 I've grappled with lighting issues; I'd prefer more natural light.
I've experimented with various arrangements, but the room's layout forces me to choose between direct sunlight, which hampers monitor visibility, and sidelight.
To compensate, I've added LEDs behind the desk and the monitor arm for better brightness.
I'm pleased with the setup but continue to tweak it.
I'm considering a wider tabletop for the future, given the occasional need for more space.
I also plan to add a self-built desktop computer for easier transitions between laptop and desktop work.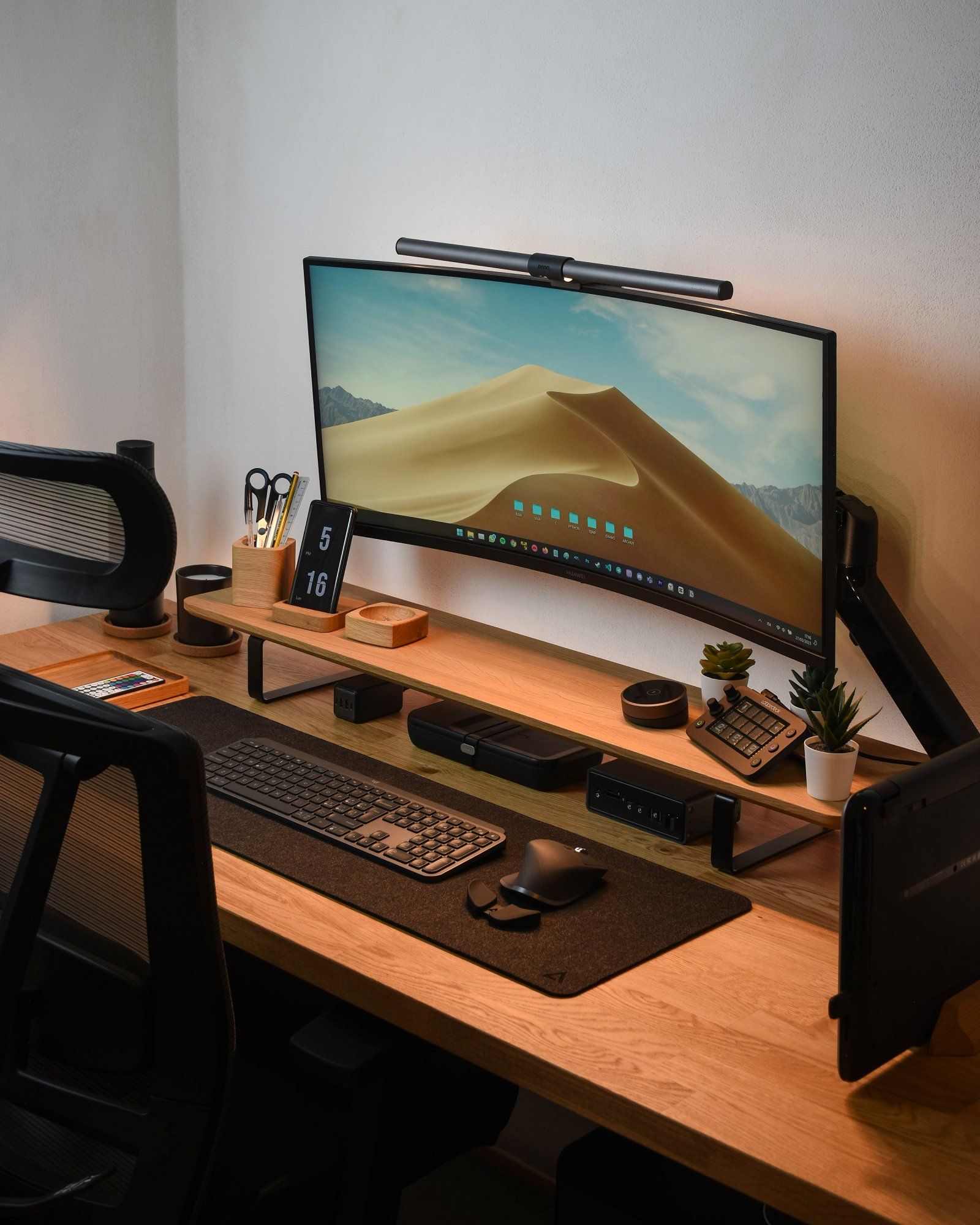 What's your favourite item on your desk?
I wouldn't say I have a favourite item, but some do stand out more than others.
I'm particularly fond of the tactile feedback from my keyboard and mouse.
The new BenQ Halo controller is another highlight; it's comfortable, accurate, and features a more responsive sensor compared to its predecessors.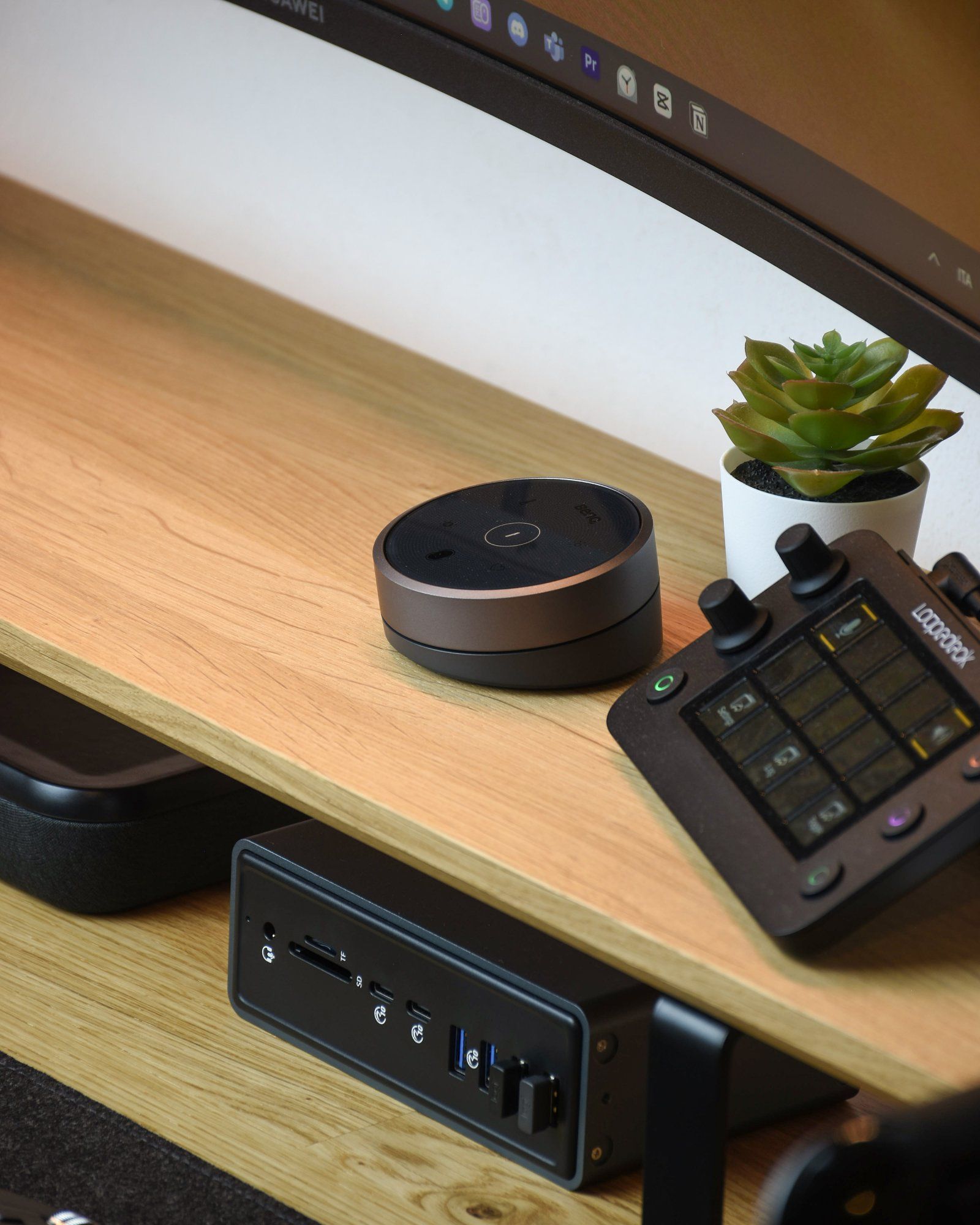 What apps or tools do you use to get things done?
For coding, Visual Studio Code is pretty much a must-have for me.
I track my projects using GitHub and Notion — basically, the classic programs you'd expect.
What books, blogs, or podcasts recently caught your attention?
I like to open up Pinterest and YouTube from time to time.
Occasionally, I browse other setups for inspiration and ideas to enhance my own.
Normally, I stay informed mainly through YouTube, listening to local Italian podcasts on Spotify, and checking Google News.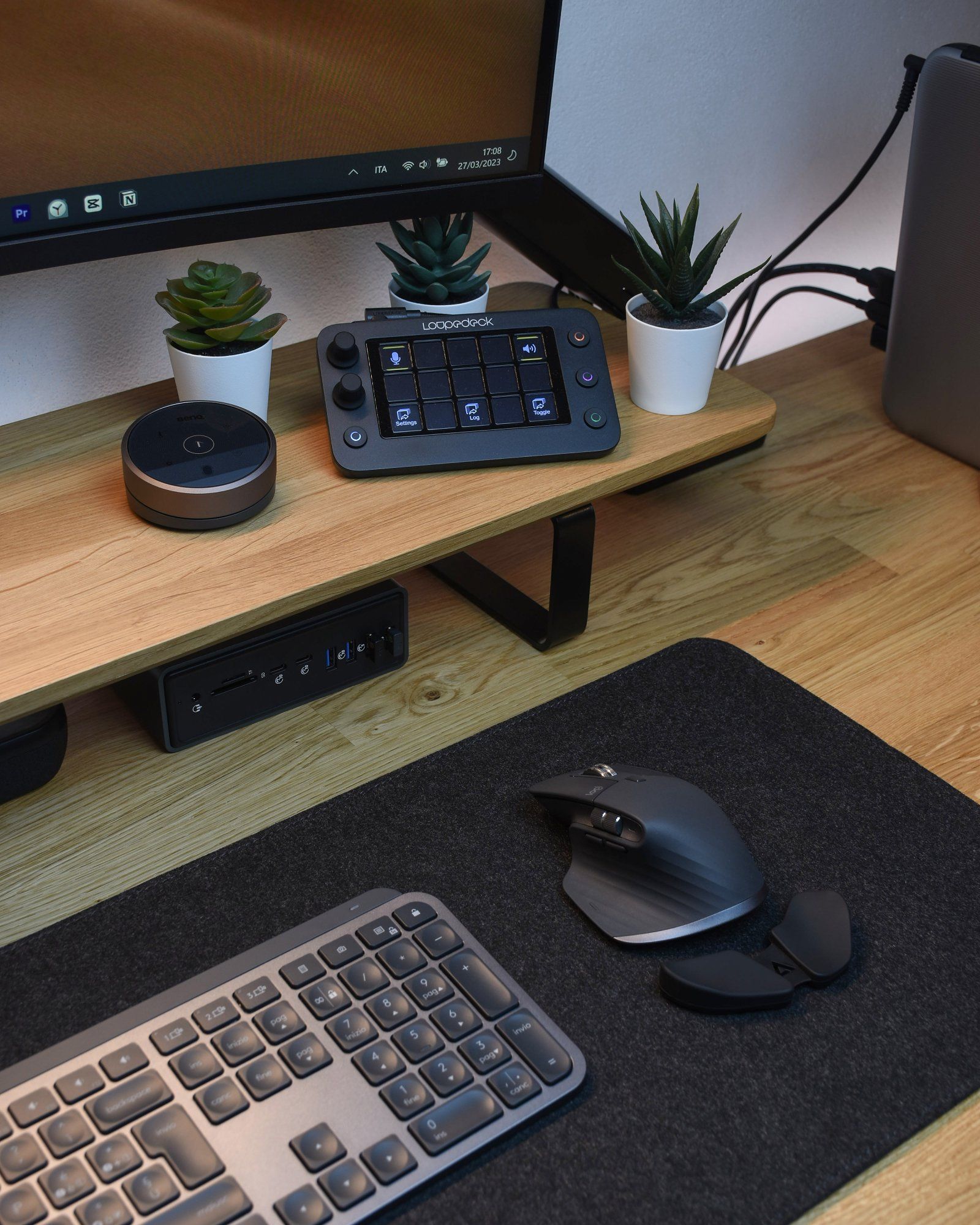 Any tips for other makers who want to improve their workspaces?
Don't underestimate the value of a desk shelf if you're lacking one; it's incredibly useful for organisation.
As for light bars, if you've never used one, be cautious.
Once you try it, you won't want to go without.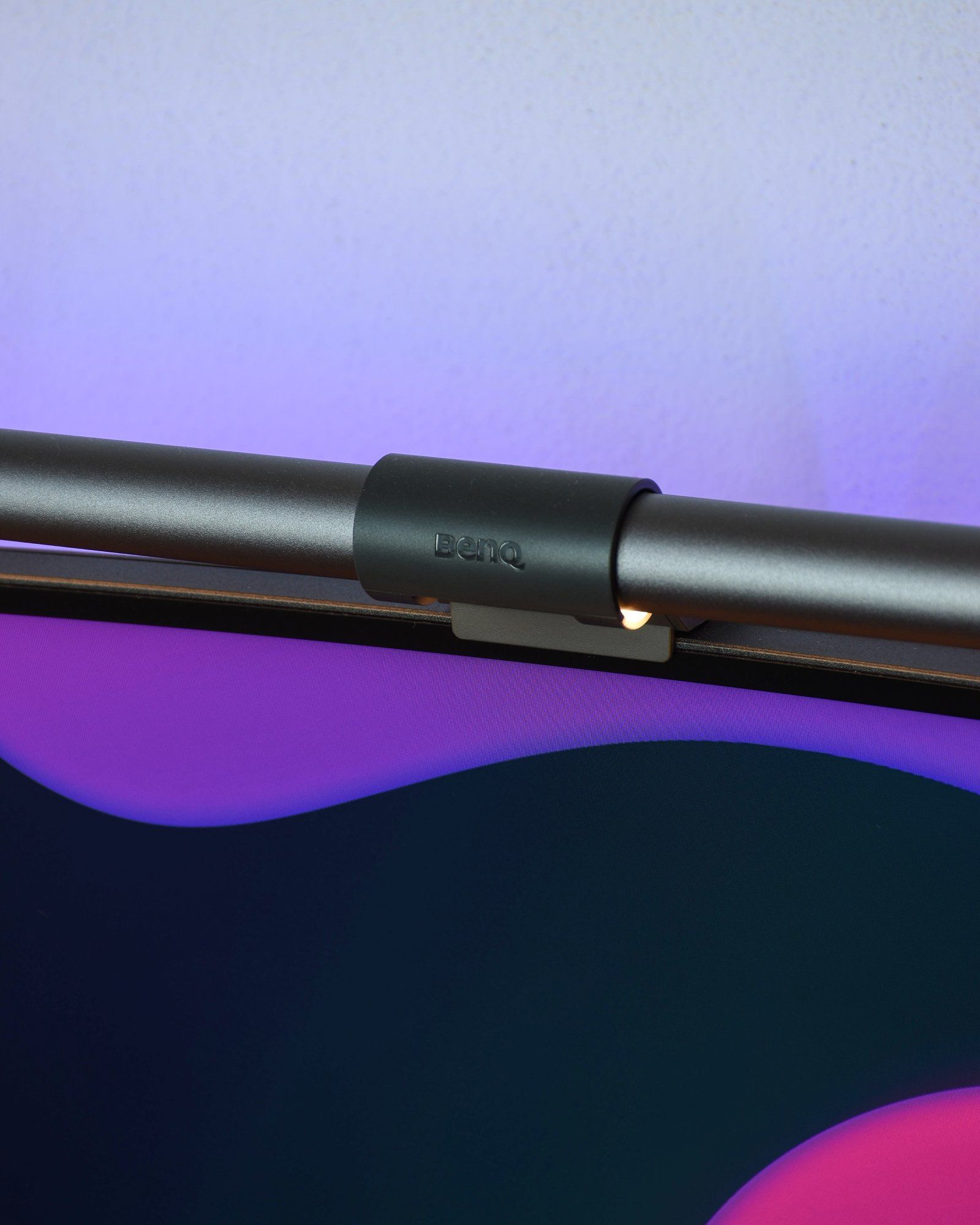 What does your typical day look like?
I try to wake up every day around eight o'clock and usually hit the sack before midnight during the week.
In the morning, like most people, I check my phone briefly; I prefer a quiet breakfast without much tech distraction.
My mornings are generally reserved for answering emails, coding, and working on other projects.
During regular periods — not summer — I spend about four to five hours daily on my setup.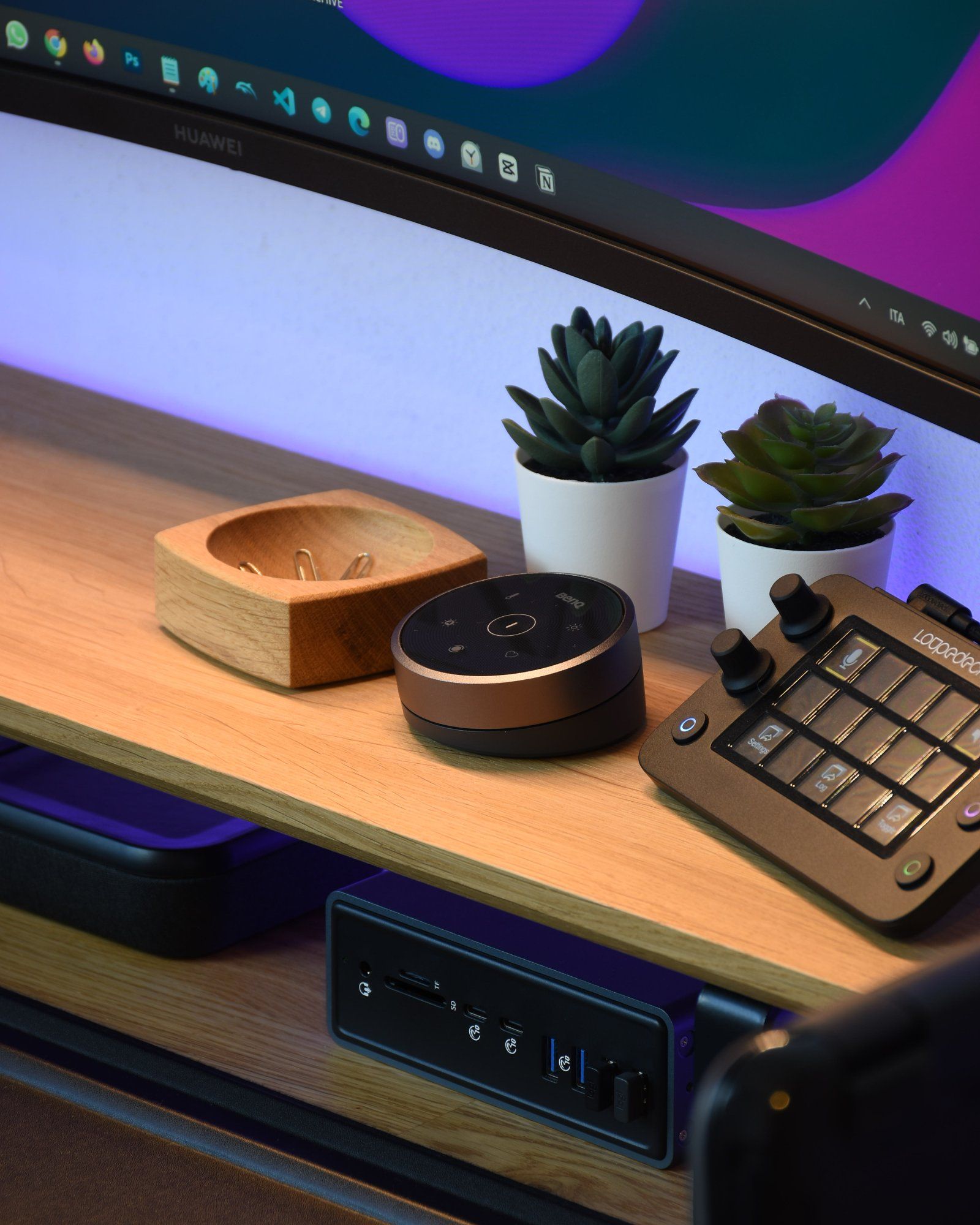 When I'm not working, I usually enjoy outdoor activities. Lately, I've felt the itch to game again, so I plan to carve out some time to build a computer in the upcoming weeks.
I believe we started considering work-from-home options too late.
While it's true that the line between personal and professional life is blurring, good organisation can save time, reduce stress, and cut costs.
I think the ideal approach combines half-days in the office with remote work, ensuring solid performance and colleague collaboration without excessive pressure.
Your tips for working from home?
Set specific goals in Notion to keep yourself on track.
If music relaxes you, consider instrumental or classical genres while working.
Rest when you're tired, but use your free time wisely to catch up on tasks or rejuvenate.
Pursue activities that energise you and improve your well-being.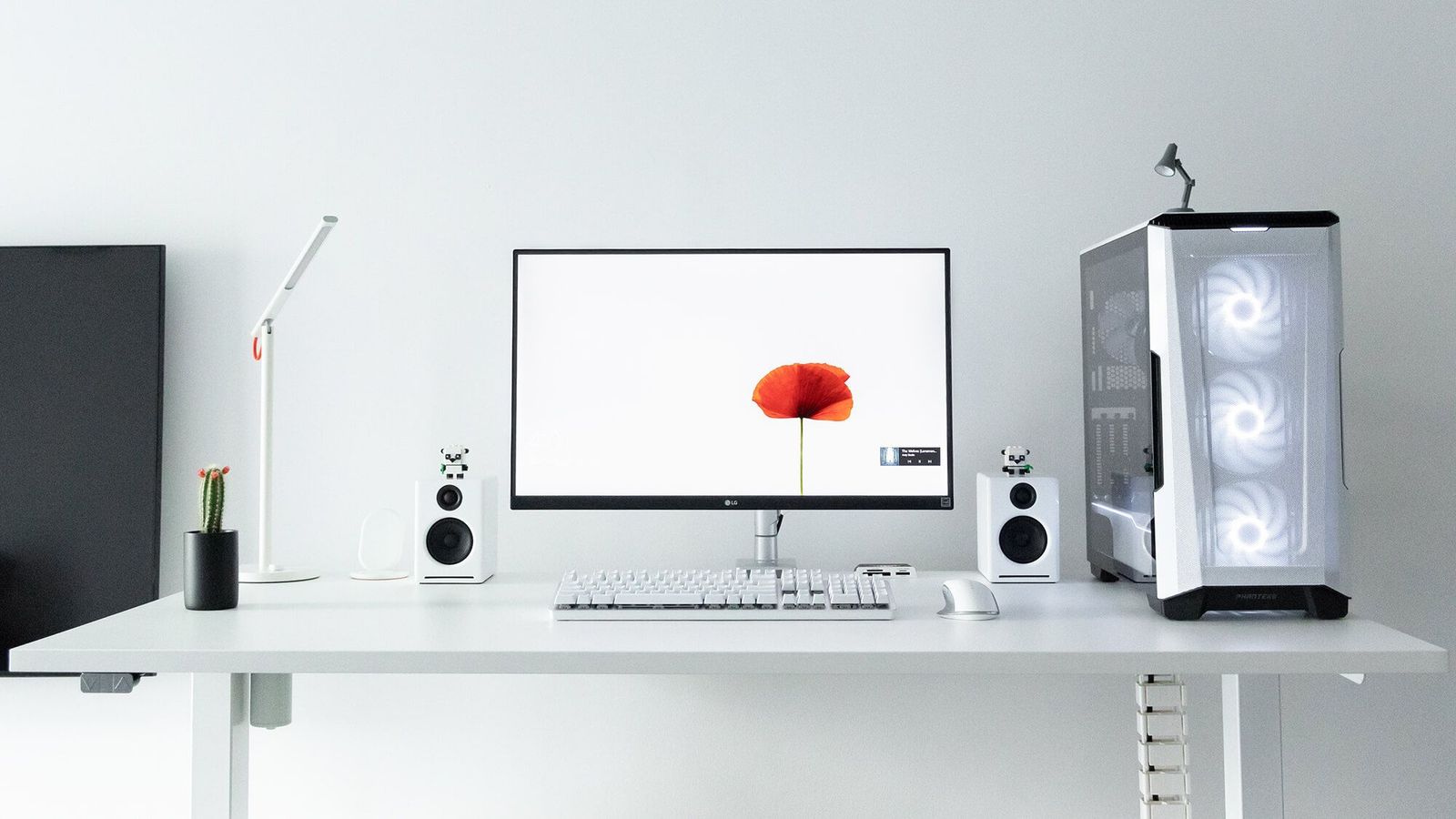 We're a reader-supported publication. This article might contain affiliate links. It means we may receive a commission if you click a link and buy a product that our maker has recommended. The interview was done independently.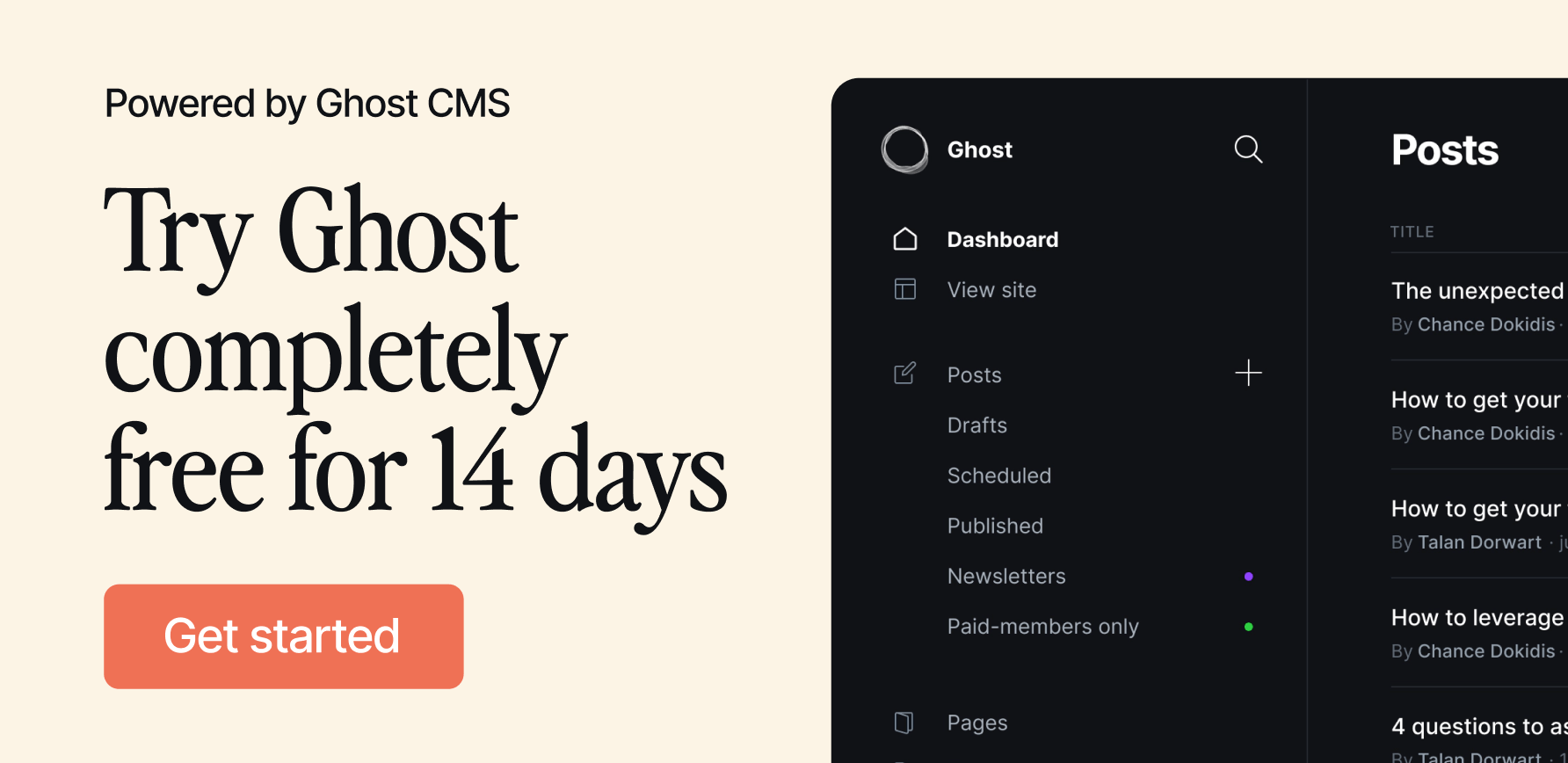 ---