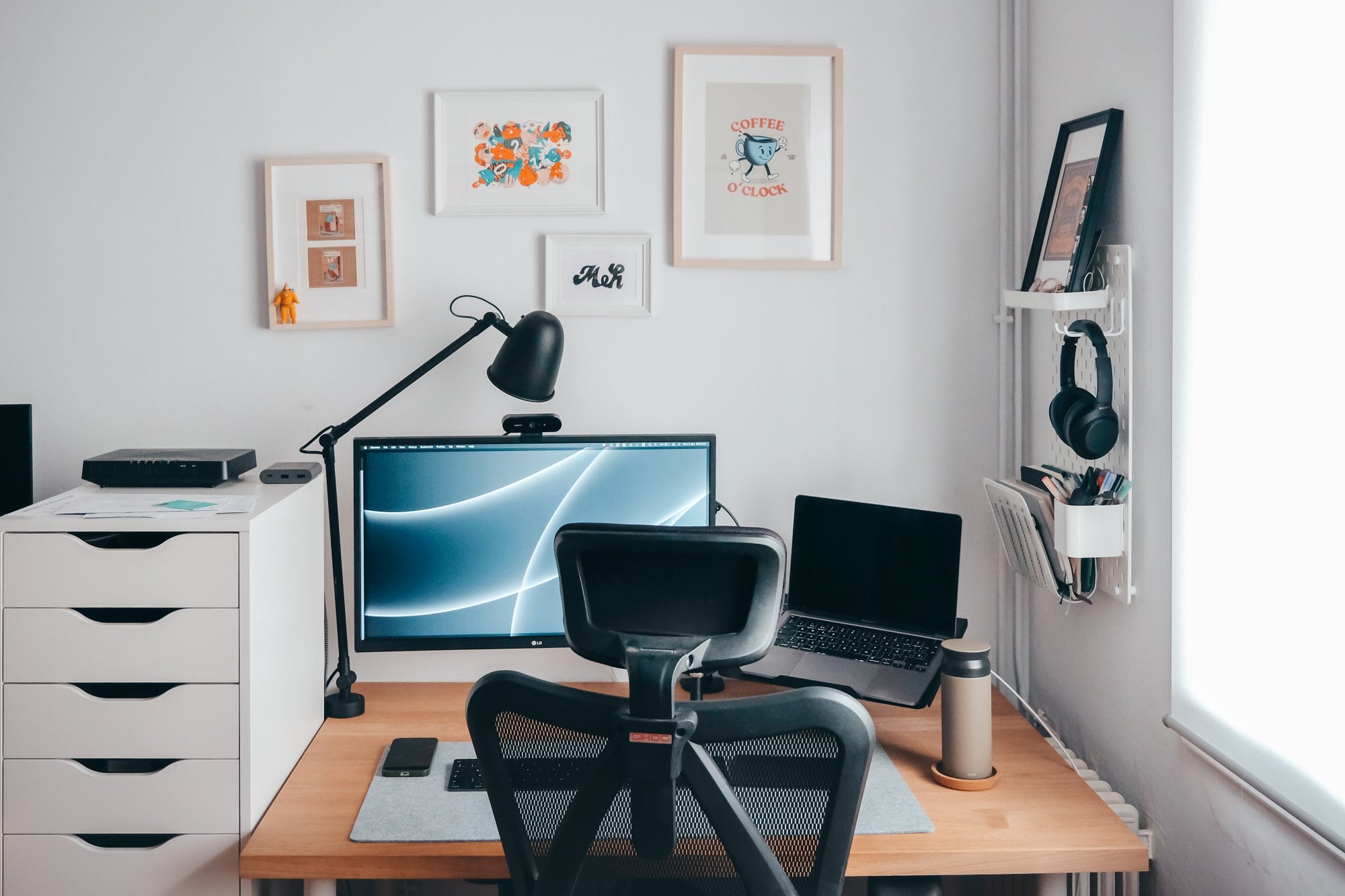 Creative Workspace of an Experience Designer in Barcelona, Spain
"My desk setup is not very fancy. I've just got things as I've needed them"
Join 1700+ Curious Readers.
Every Sunday evening, get an *in-depth* workspace tour from a random corner of the world.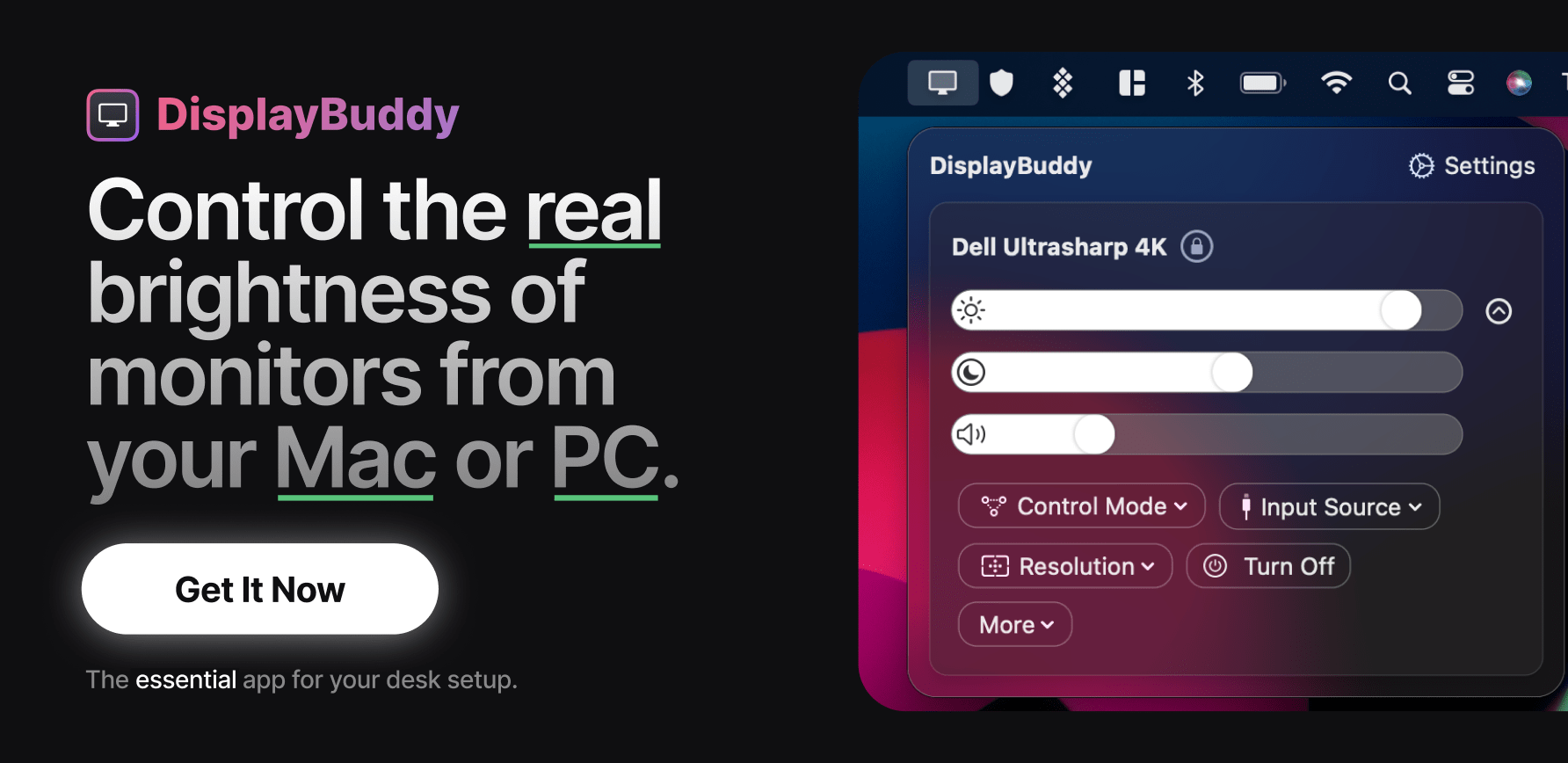 Name: Nuria Quero
Location: Barcelona, Spain
Occupation: XR Freelance Designer
Room size: 15 m² (164 ft²)
Cost of setup: ~€3,5K ($3,7K)
Social media: Instagram, Twitter
Website: Nuria Quero
Hello! Tell us a bit about yourself
This is always the hardest question to answer. But let's try:
My name is Nuria Quero. I work as a freelance designer focused on UX design for interactive experiences and games through the web, AR & emerging tech.
Although I'm originally from Barcelona, I spent over six years in London, which still feels like a second home to me.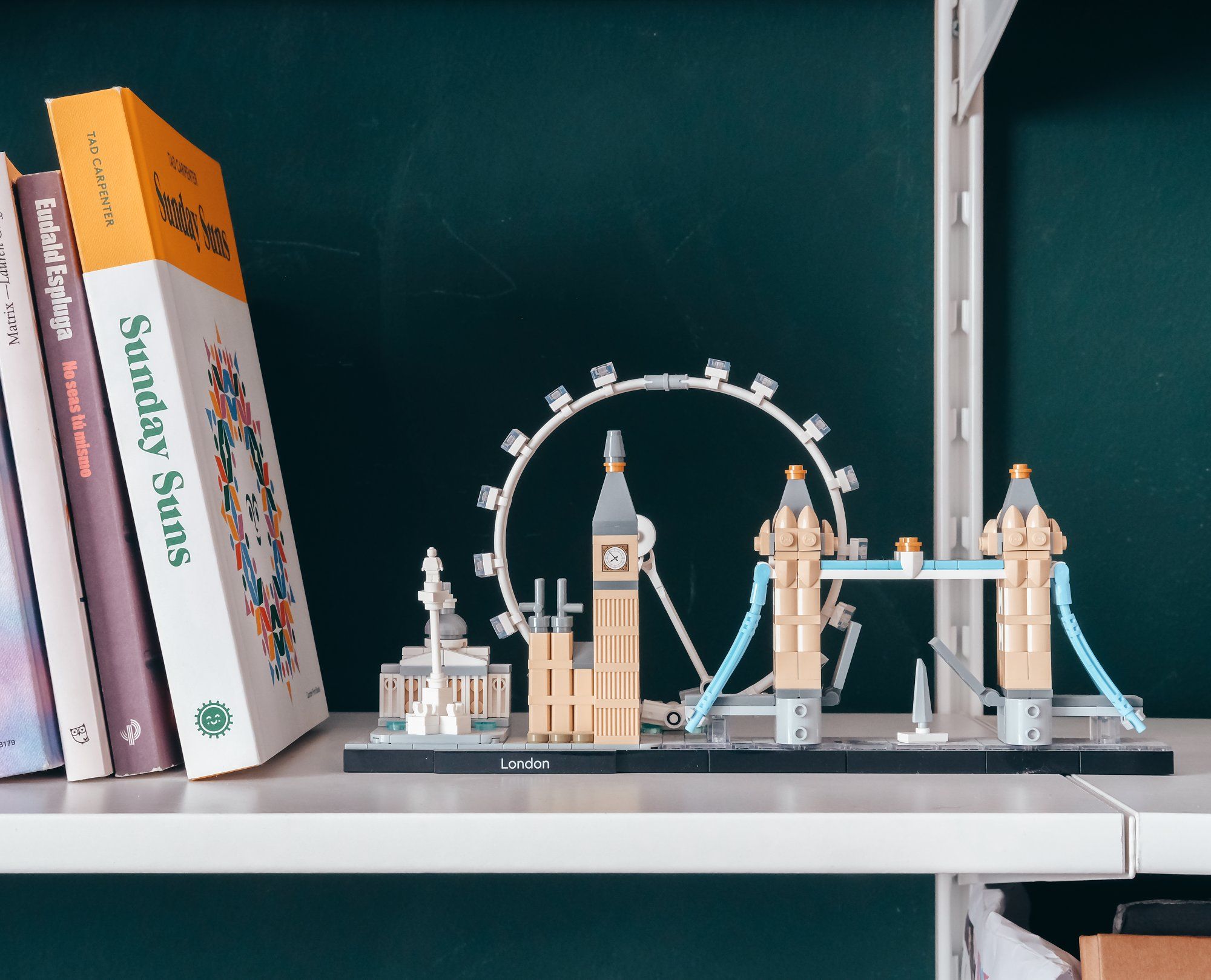 However, when my in-laws retired and moved to the countryside during the pandemic, we decided to return to Spain in February 2021.
It was a difficult choice because we love London — and we'll probably go back at some point — but with both of us working from home, having a lower rent and more space was too tempting to resist.
My daily work can vary quite a lot, but I work with design studios and agencies defining the user experience for immersive experiences.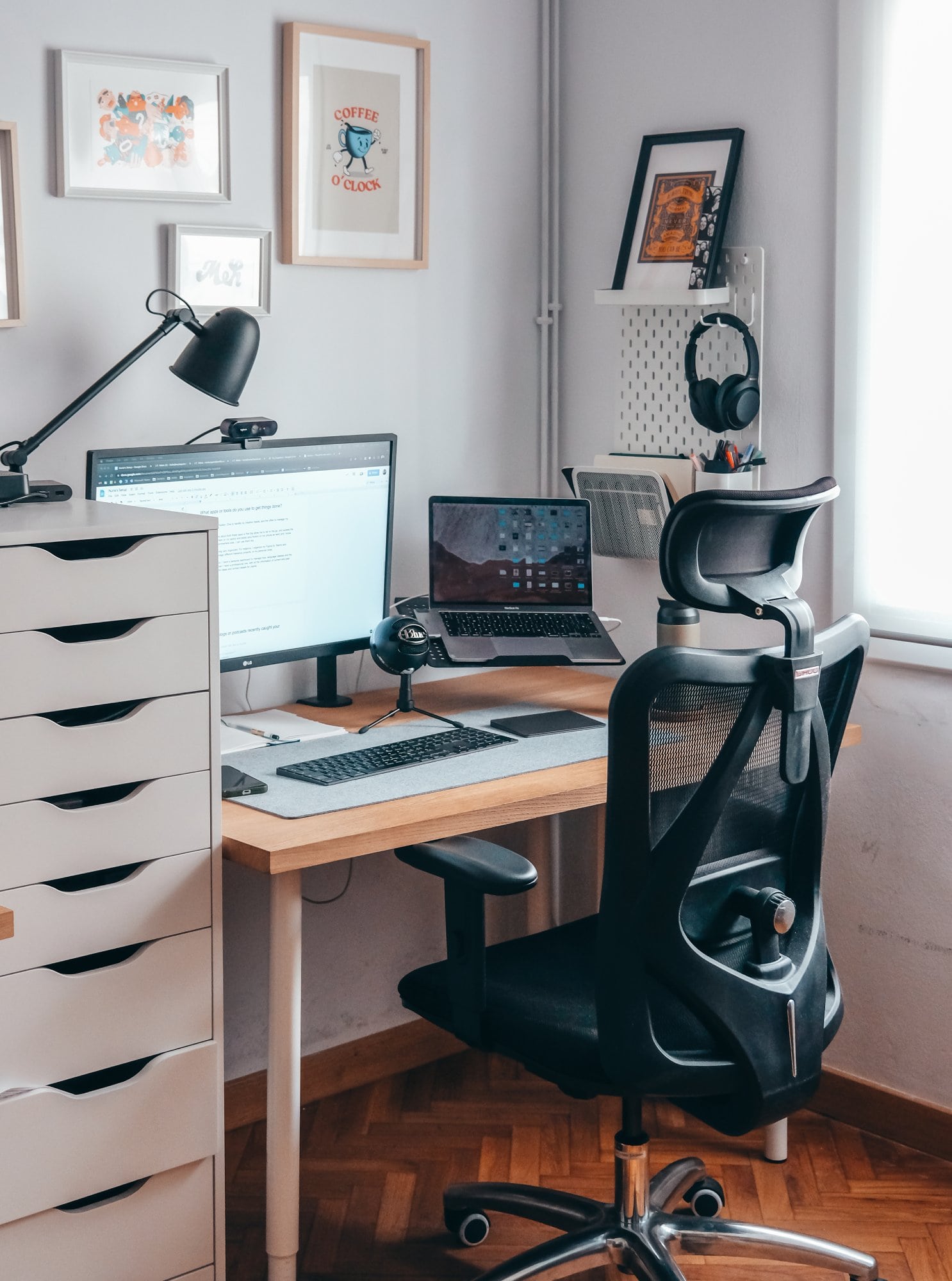 While I've worked on numerous augmented reality projects, I'm always keen to experiment with new technologies and design better experiences for everyone.
As a freelancer, I'm fortunate to learn from a variety of teams and use that experience and knowledge to create unique projects.
Currently, my only side project is my YouTube channel, where I aim to demystify what it means to be a freelancer in the tech industry.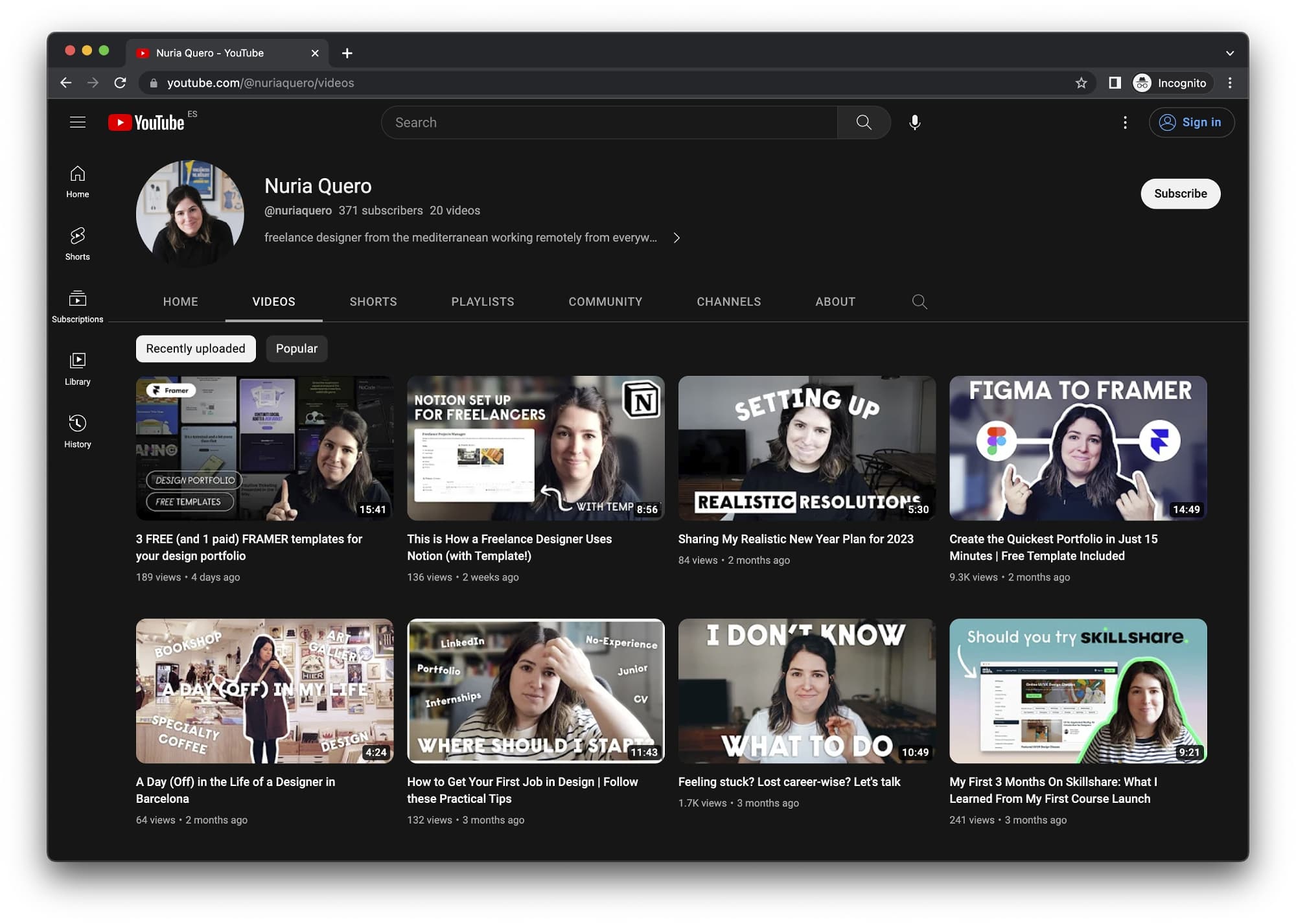 Additionally, I coordinate Lovers Magazine, an online publication that showcases designers from around the world.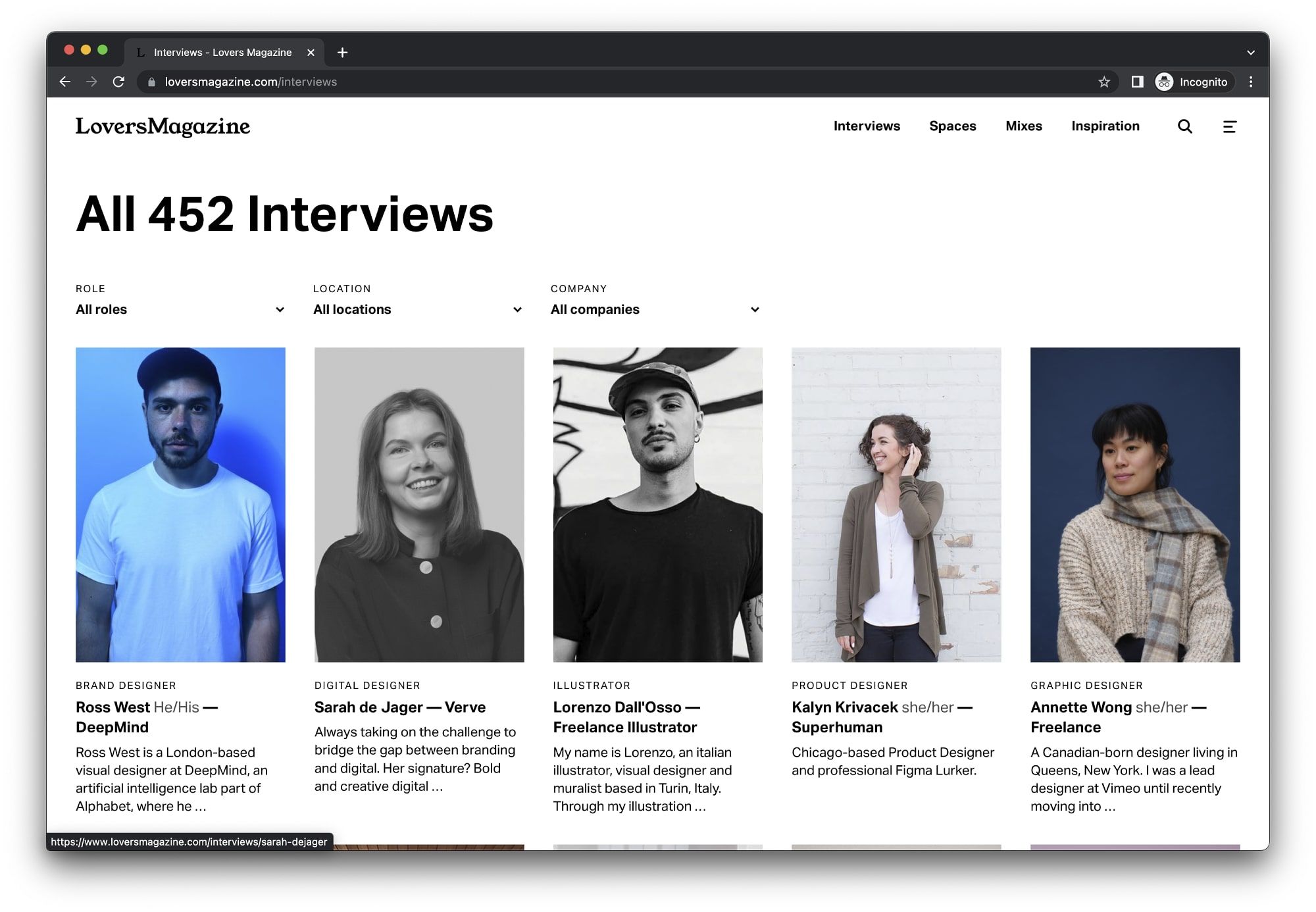 Take us through your setup
My journey as a freelancer started in 2020 in a tiny flat in London, working on the tiniest desk. Just my laptop and me.
When we moved to this flat in Barcelona, we knew right away this room would be the office space.
Me and my husband both work from home, so although this room was initially intended to be the master bedroom, it didn't make any sense to use it as that.
It's the brightest room in the flat, and working with natural light, it's just a non-negotiable.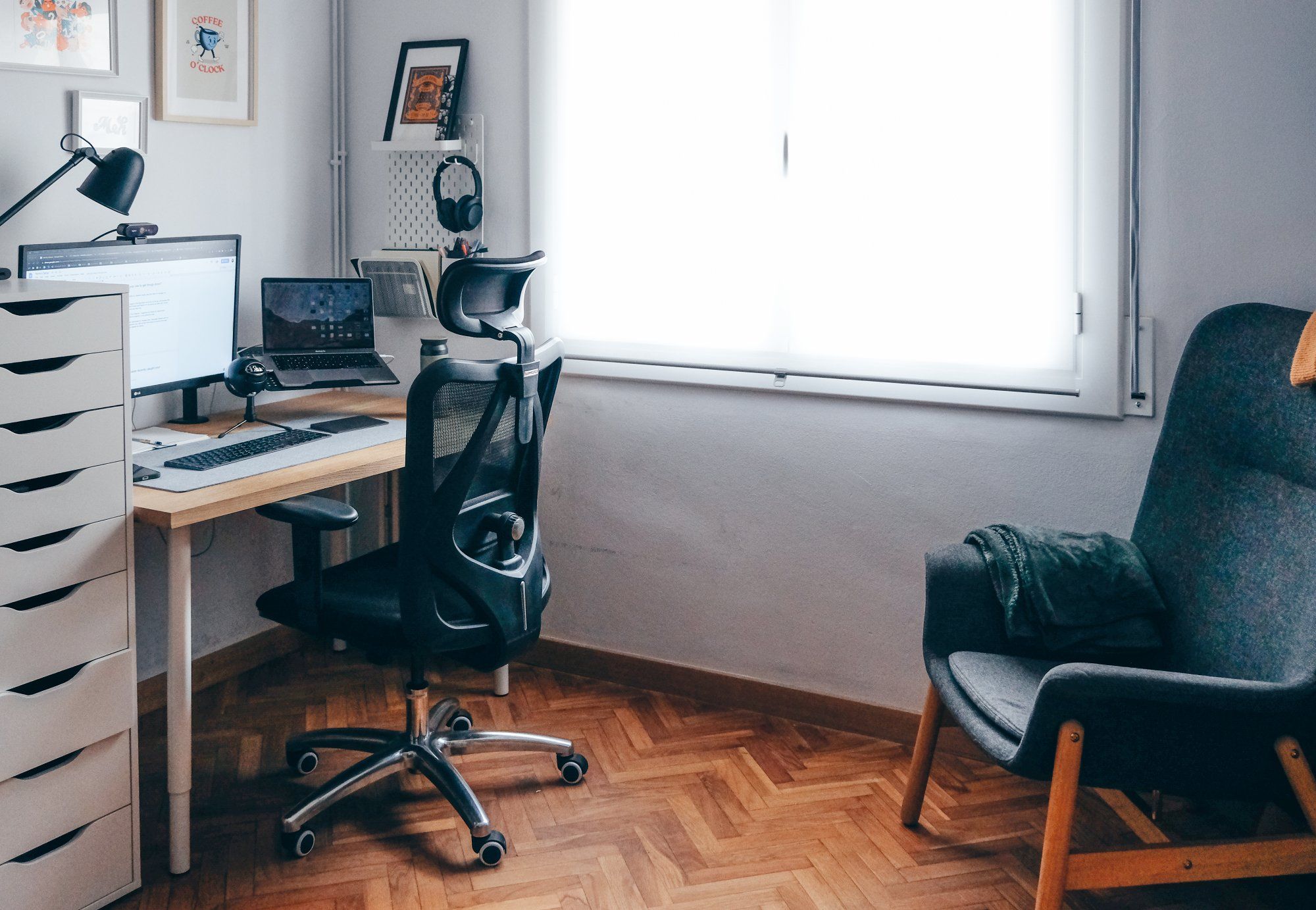 In terms of my setup, the first thing I got was the monitor and the chair, and I built up from there.
There has been a great deal of change since February 2021.
We got larger desks, a proper monitor arm, a keyboard & mouse, and a few more things.
But in reality, my desk setup is not very fancy. I've just got things as I needed them.
And I'm quite minimal, so I don't need a lot to get work down.
One of the things I like the most about the office is the shelves.
Our bookcase used to be closed. We removed the doors and used the horizontal space to display books and other personal items.
It requires a bit of tweaking, but I just love it as my backdrop.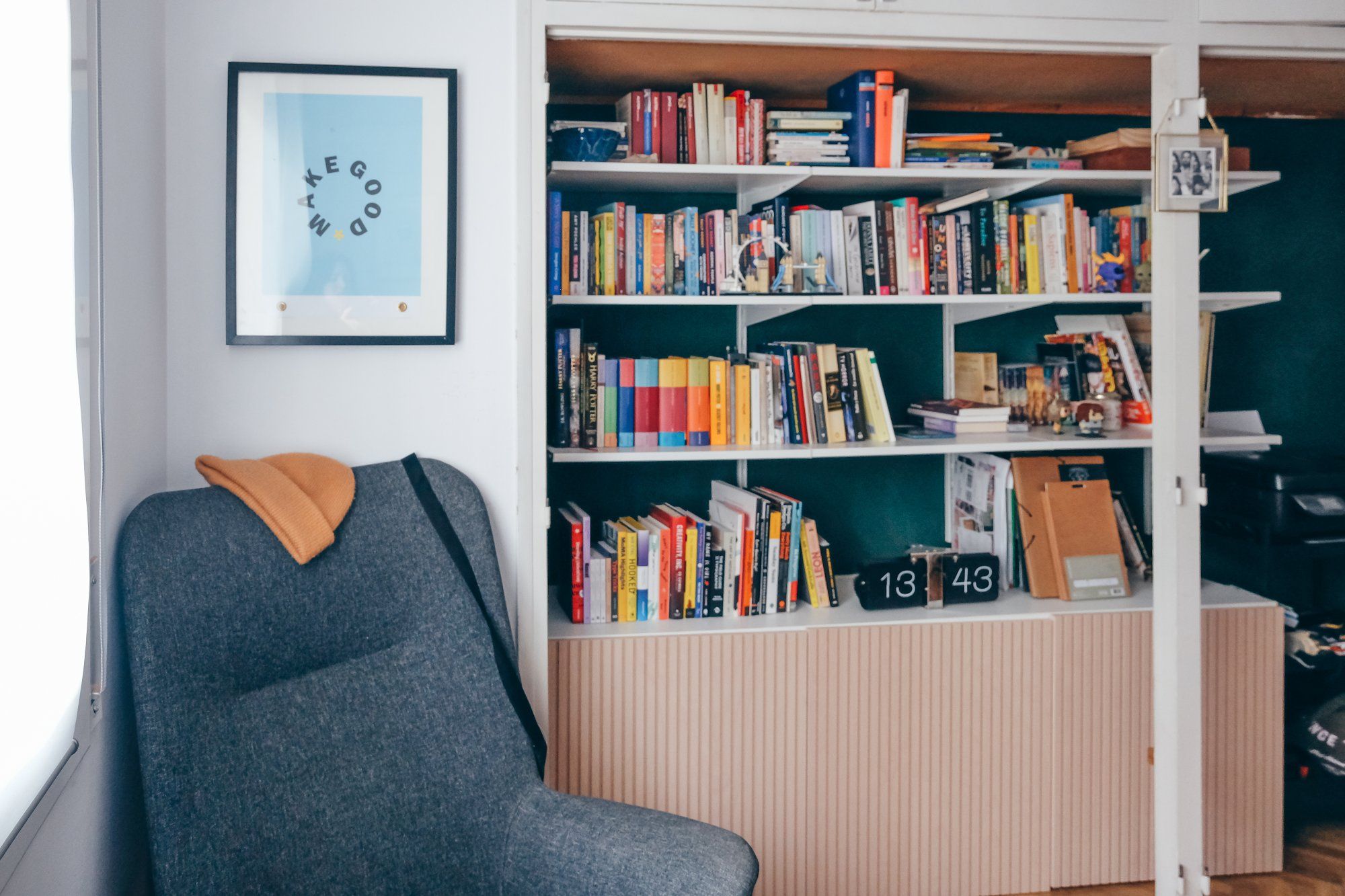 If there's one thing I would like to improve in the future, it is getting a space to shoot videos.
So, I would like to get a ring light or something similar and maybe an arm for my mic.
But I don't want to overdo it.
Just something simple.
Also, would like to get the Audioengine A2+ speakers. That's on my wish list.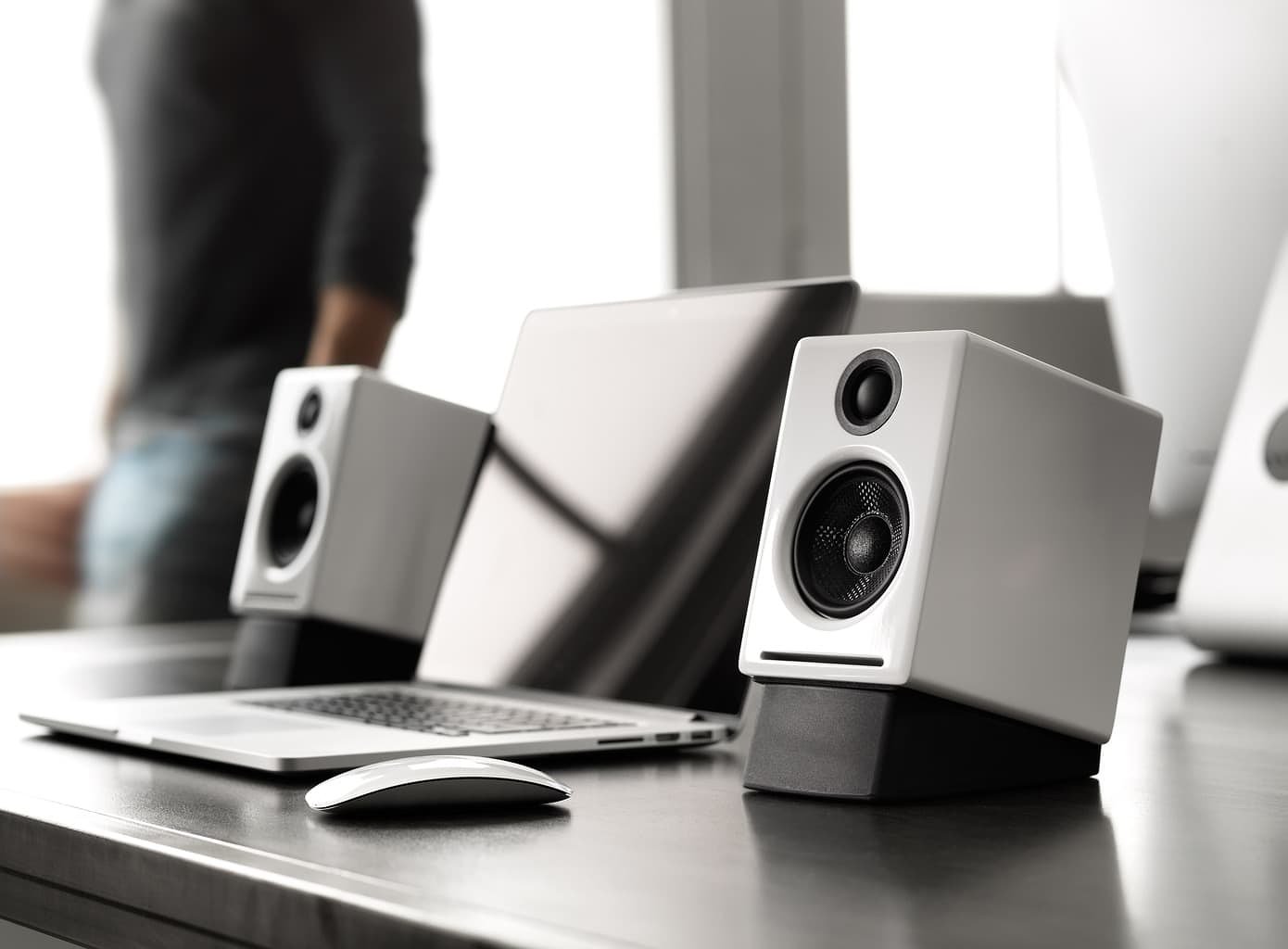 What's your favourite item on your desk?
I am going to cheat a little bit because it is not on my desk, and I didn't get it myself.
One of my favourite things in my office is the Karlsson Flip Clock that I have on my shelves.
A friend of mine got it for us as a wedding present, and not only it shows that he knows me very well, but it's just such a lovely piece to have on display.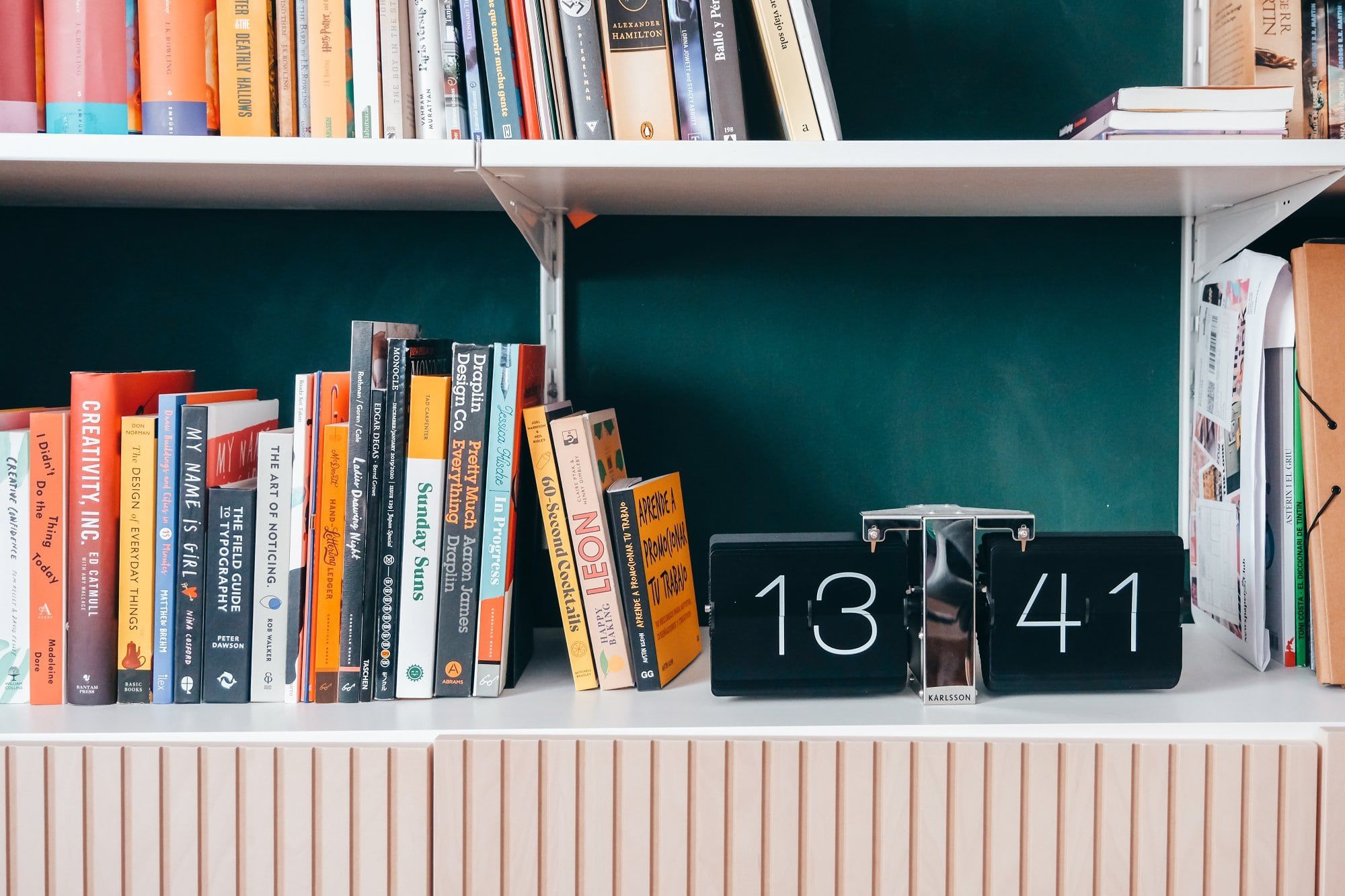 Also, not on my desk, but I absolutely love the "Make Good" poster I have on my wall.
It is not only a reminder of doing good, but it also makes me think of one of the first projects I worked on as a designer and the people I worked with.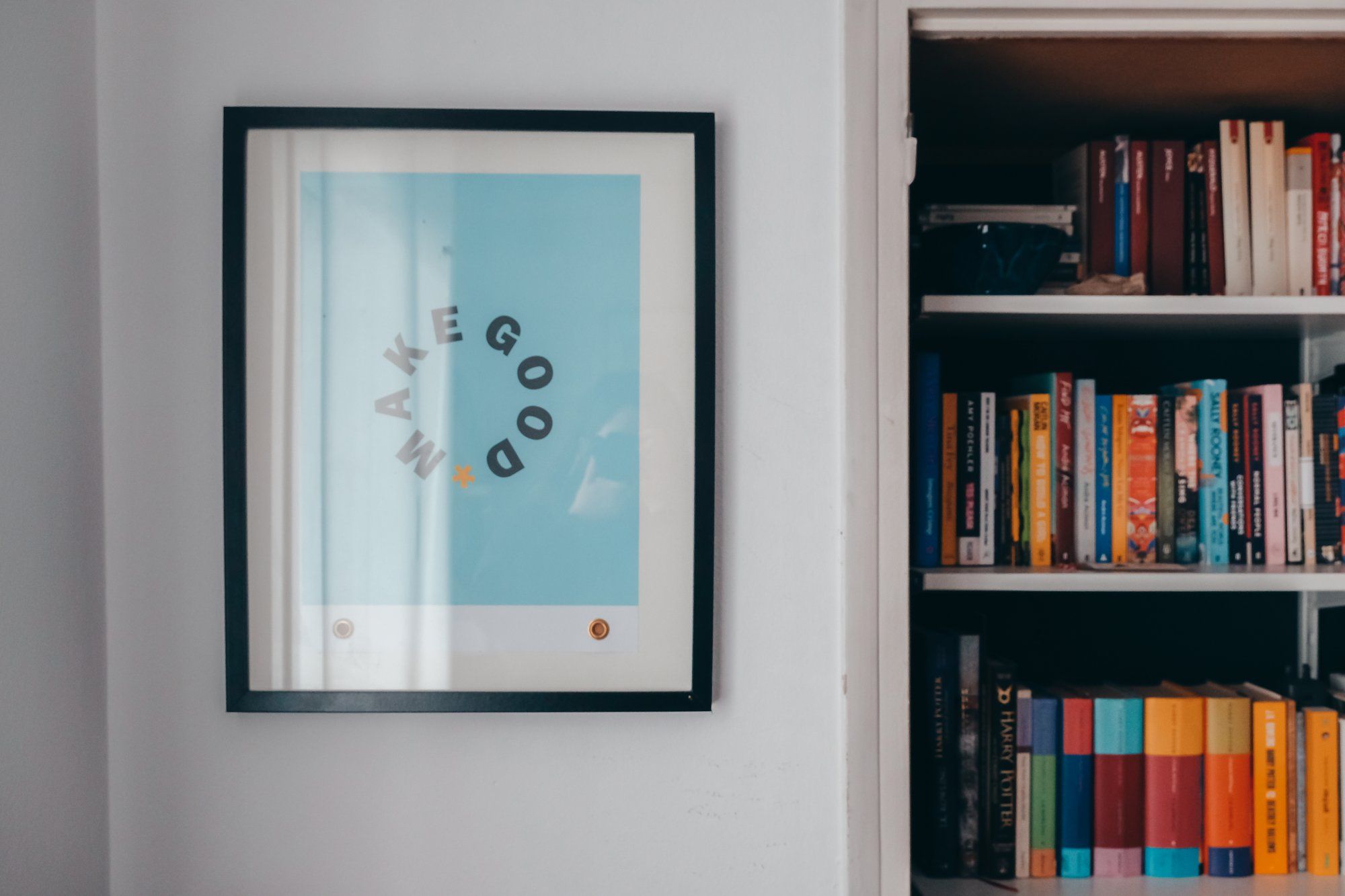 On my desk, I'm quite happy with the SKÅDIS board that I recently bought from IKEA.
It allows me to keep my desk empty while having things I use every day (like headphones, notebooks, etc.) at arm's reach.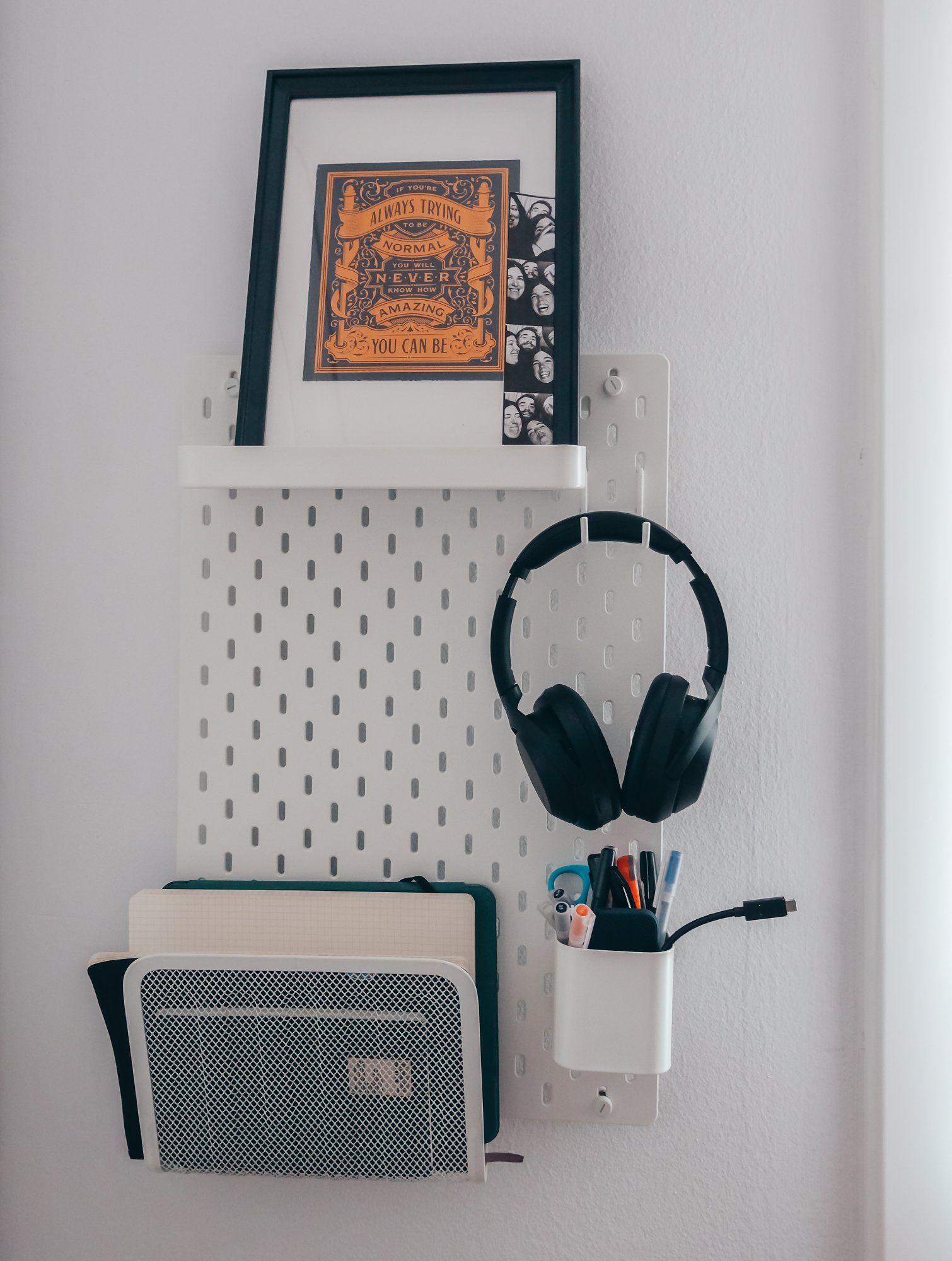 What apps or tools do you use to get things done?
I live in Figma and Notion. One to handle my creative needs and the other to manage my freelance life.
The main thing I like about both these apps is that they allow me to be on the go and access information.
I use them on my laptop and tablet (and Notion on my phone as well), and I know that if I'm working somewhere else, I can use them too.
I try to keep everything very organised.
For instance, I organise my Figma by Teams and folders, so I can manage different freelance projects or my personal ones.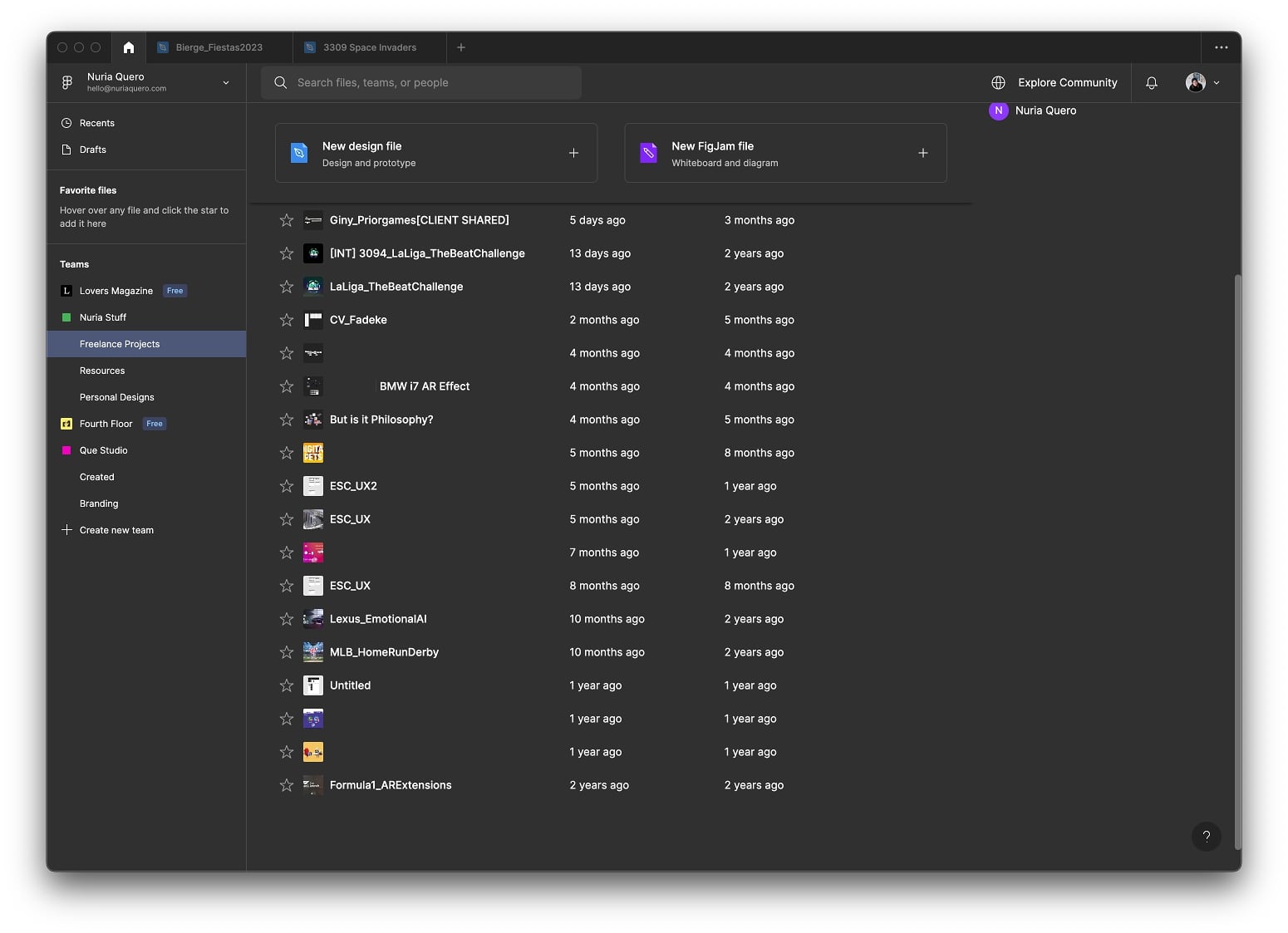 The same with Notion: I have a personal dashboard to manage trips, language classes, and my main to-do list, but then I have a professional one with all the information of current and past projects, dump lists for ideas, and contact details for clients.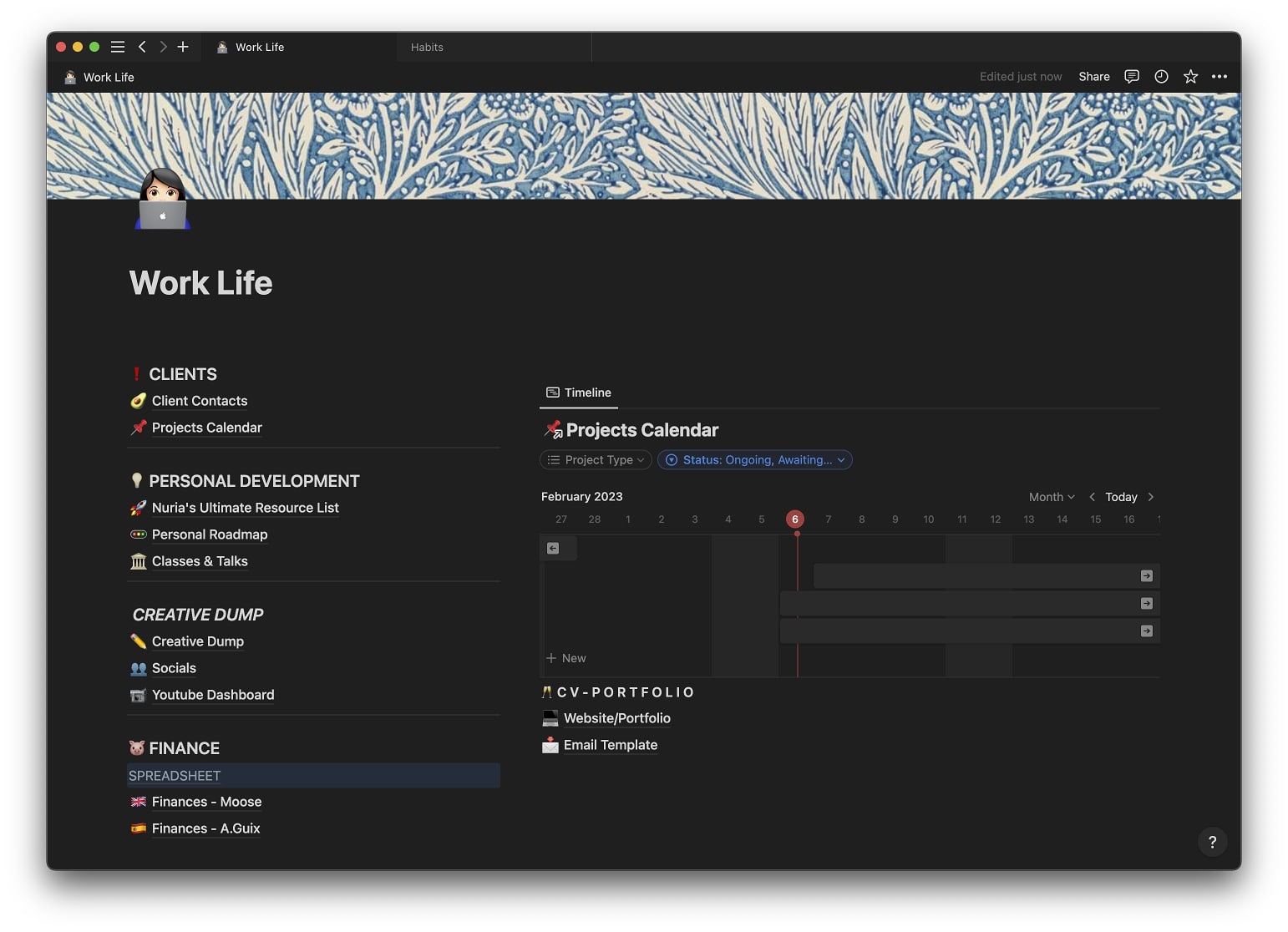 What books, blogs, or podcasts recently caught your attention?
I'm a huge reader. You can even check my Goodreads profile.
I recently read Tomorrow, and tomorrow, and tomorrow, and I have to say it lives up to the hype.
Lovely story about friendship throughout the years in the context of video game creation. Very recommended reading!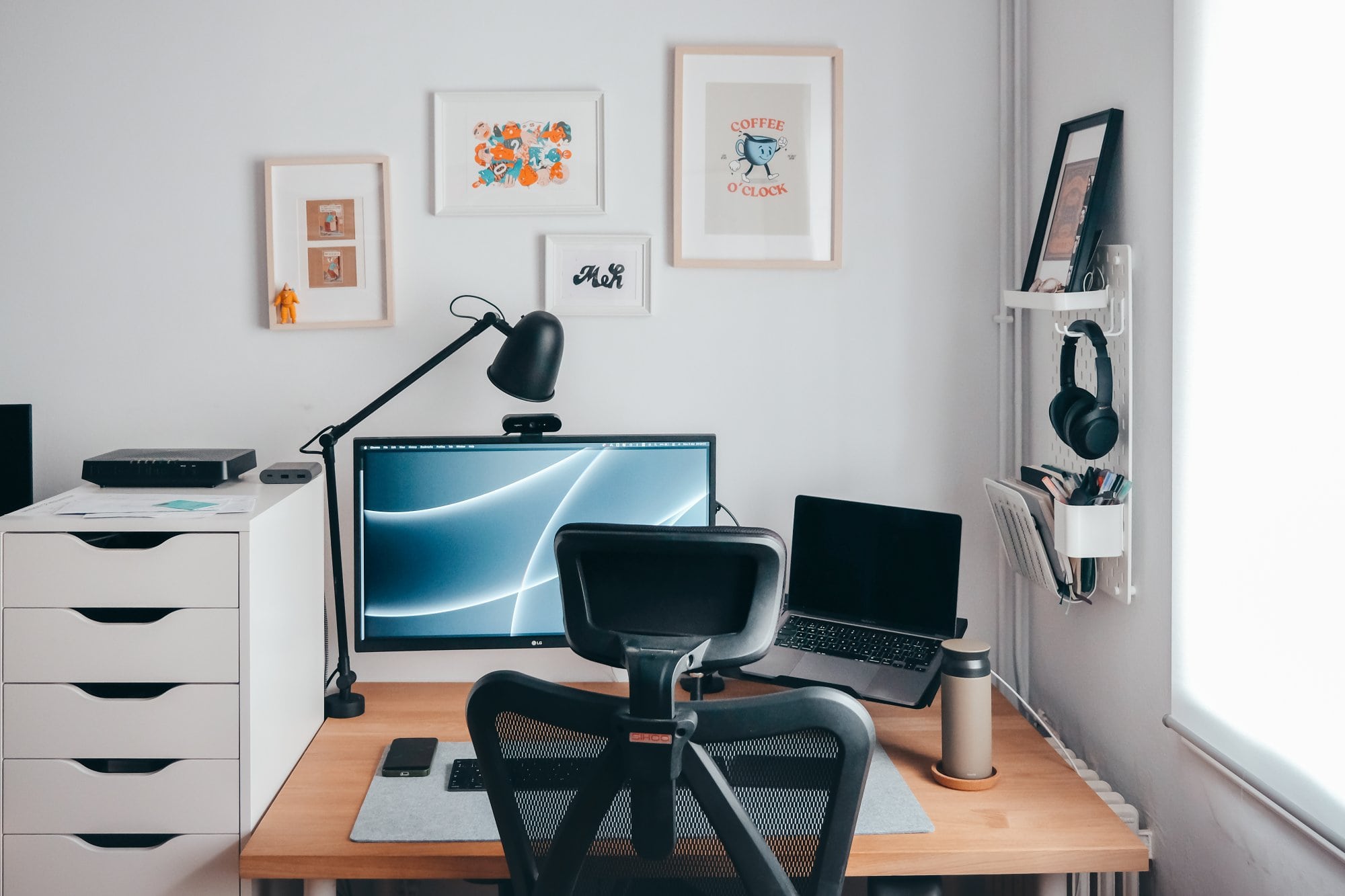 Also, I listen to a lot of podcasts in Spanish.
I don't see many recommendations of content in Spanish, so here are a few: Buenismo Bien, Estirando el Chicle, Dentrísimo, Ciberlocutorio, Nadie Sabe Nada.
If you speak Spanish or simply understand it, check them out.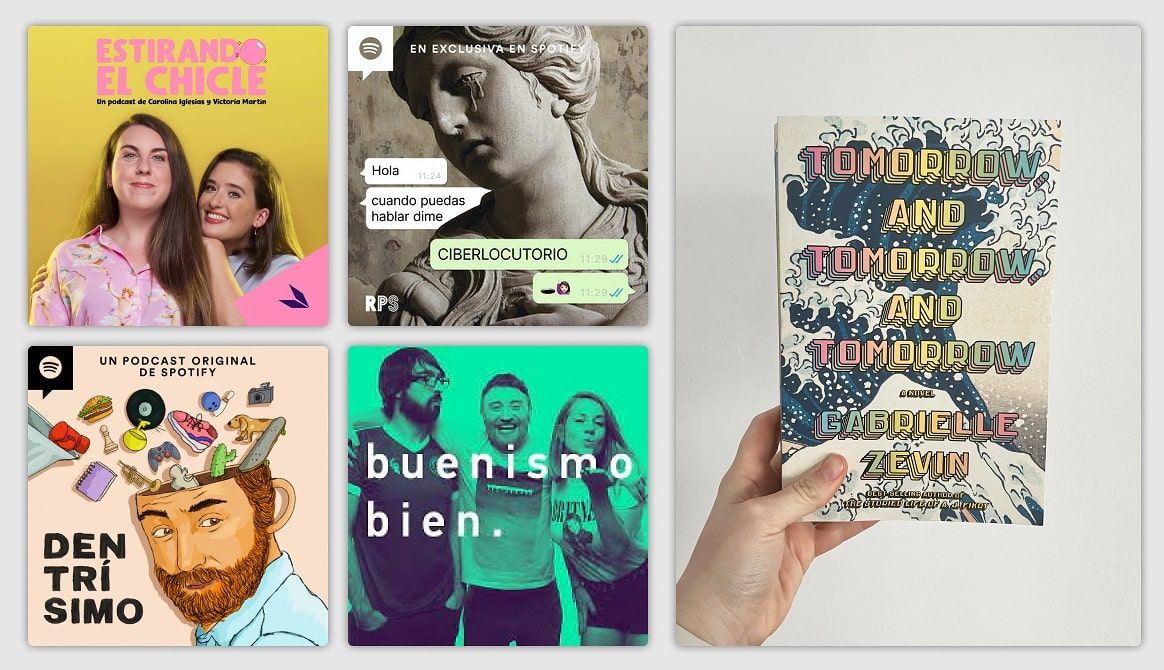 And I need to mention Lovers Magazine because I collaborate with it, and it's just very close to my heart.
In case you don't know, in it, we interview designers from all over the world, from different disciplines, and we ask them about how they got where they are, how they find inspiration, and what drives them.
I've been the coordinator for over two years, and it all started because I was inspired by it.
Any tips for other makers who want to improve their workspaces?
Don't overdo it right at the beginning.
You will feel inspired by others' workspace (maybe even this one?), but just go with what you need and build from that.
You don't want to spend thousands on things you won't end up using.
So start with the basics, and take it from there.
What does your typical day look like?
I wish I had a typical day! Although I try to keep things consistent, as a freelance, my day can be very different!
Waking up at the same time is essential. I try to be up by 7:30 am and go to be at around 11 pm.
First thing I do, is coffee.
I love coffee, and I'm becoming more and more knowledgeable over time.
And I just enjoy having my coffee in silence every morning — I need it to start my day. After that, it depends.
There are days when I go straight to the gym for a workout or go for a long walk with my dog, Mona.
Regardless of what I choose, I try to start my day by moving for at least an hour. It helps my mental health, and I sleep better at night.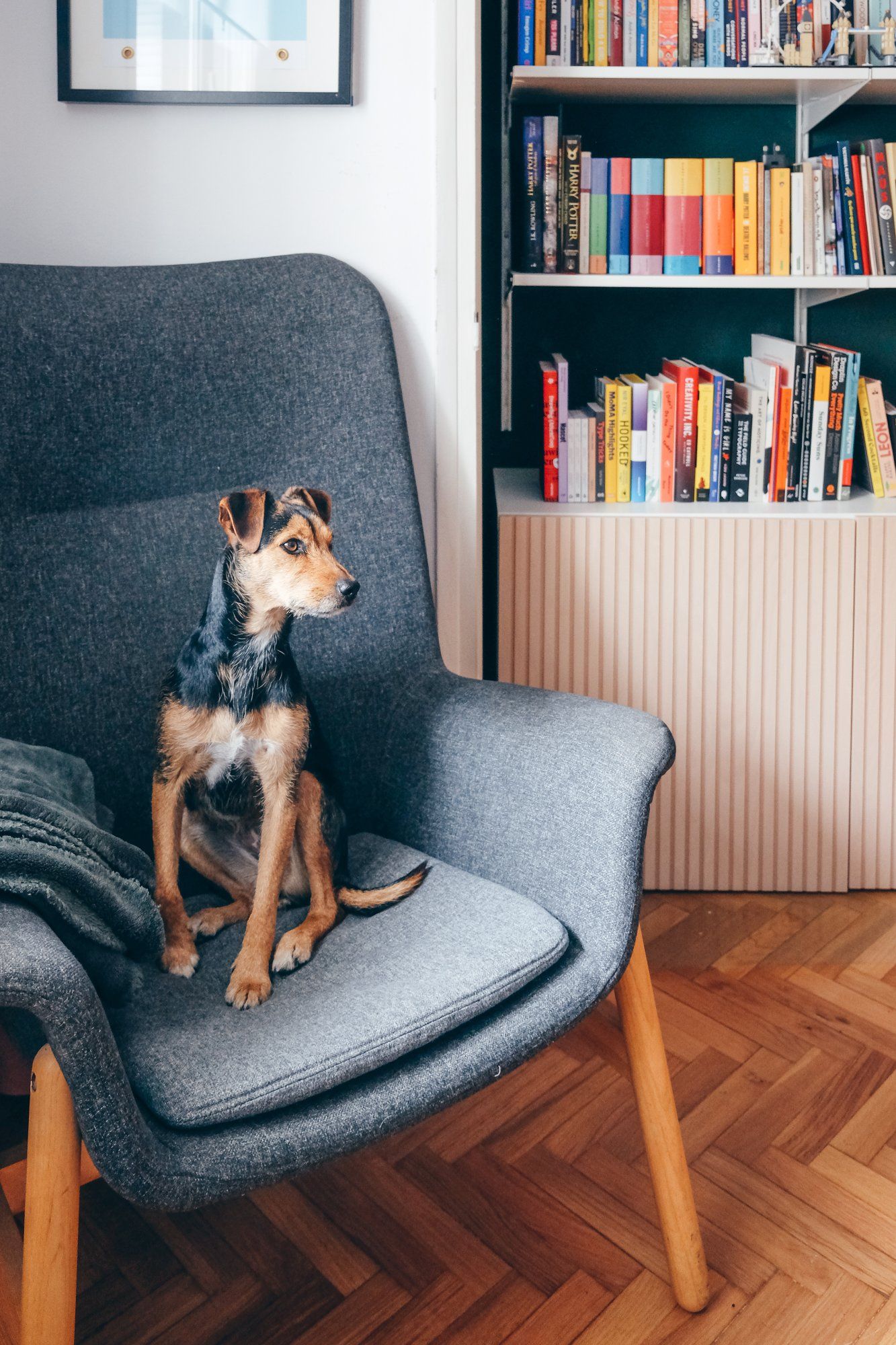 During the day, which usually starts at 9:30 am, it might vary.
Some days are super stressful with loads to do: wireframing, user flow, and meetings with clients or teams.
And for some others, I don't have anything to do.
I spend my day catching up with invoicing, connecting with potential clients, or working on my skills with a personal project or an online course.
After work hours, at around 6 pm, I spend time on personal stuff, either house chores, meeting friends, or enjoying some hobby.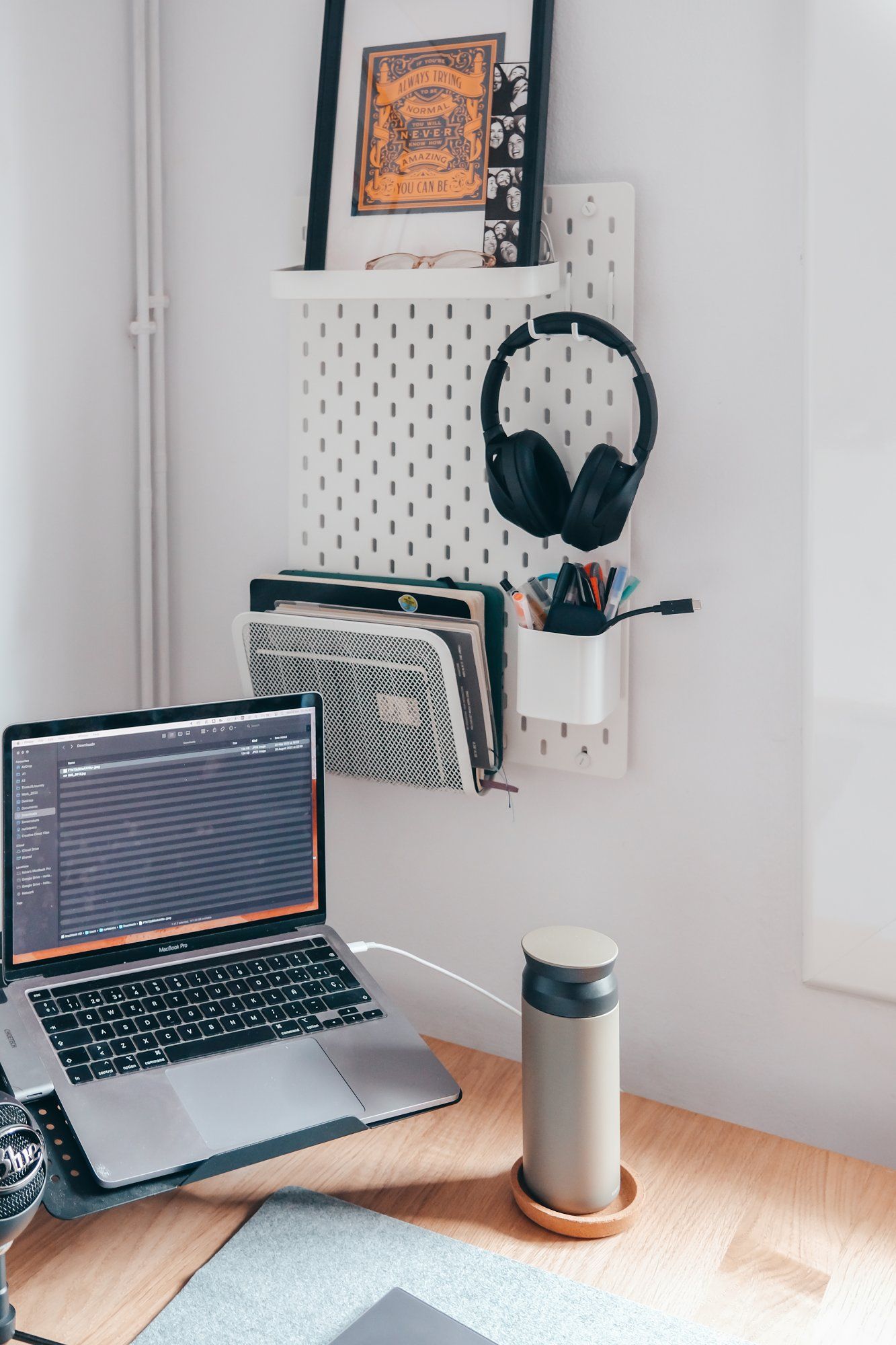 I've been trying to cook more lately and also catching up with my TBR (to-be-read) list, which is getting longer.
When I look at my current typical day, I realise how privileged and lucky I am.
Before COVID-19, I would go to the office, spend 90 minutes on my commute, and didn't have time for anything else.
And although I miss the connection and the friends you make at work and wouldn't mind going back to an office a couple of days a week, my work-life balance is just at the perfect spot right now.
Your tips for working from home?
Working from home is not as easy as it sounds. And for some reason, I've been doing it for three years now.
It's taken me a long time to figure out my own system, but it all comes down to compartmentalising really well my time between work and personal life.
I always try to start and finish working at the same time, finding things to do before starting (like going to the gym or walking my dog) and things after (taking a course or meeting friends).
Then I force myself to keep those timings.
Using time blocks helps me focus, but I've found other techniques that help.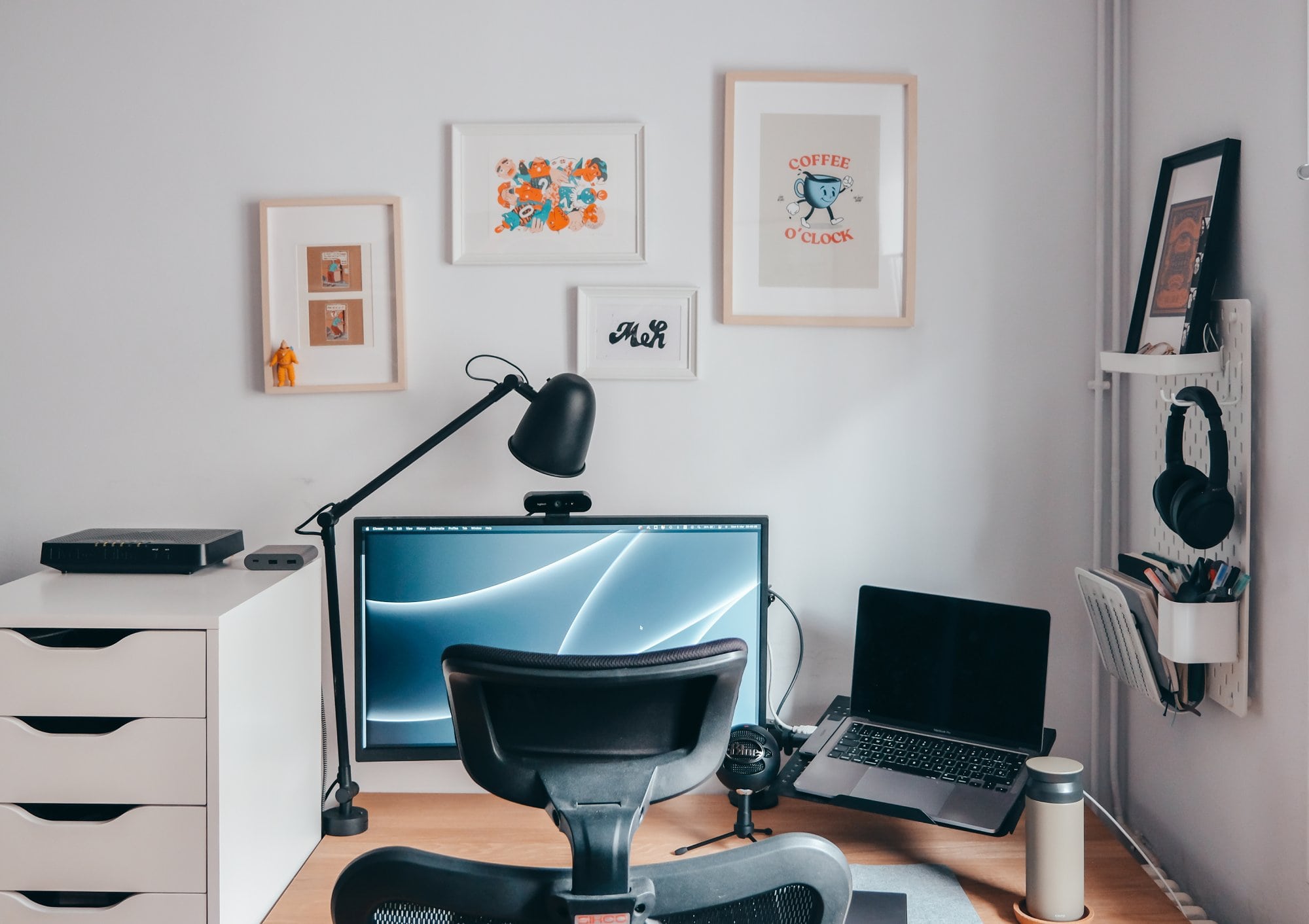 For instance, I put on an album (that's usually around an hour), and I know that during that time, I need to focus.
I'm allowed to stop and take a break when the music stops. Same with a podcast.
There are other tips that I find useful:
Close the door of your office when you are done, or turn your computer off.
Stay in touch with others. Working from home can be very isolating, so try to find people to talk to, bounce ideas off, and just have a quick chat.
Ergonomics! Be very aware of that. Take care of your back, your neck, and your sight. It is so easy to forget.
And try to incorporate these slowly and see if they work for you.
Don't just take my word. Try it out!

We're a reader-supported publication. This article might contain affiliate links. It means we may receive a commission if you click a link and buy a product that our maker has recommended. The interview was done independently.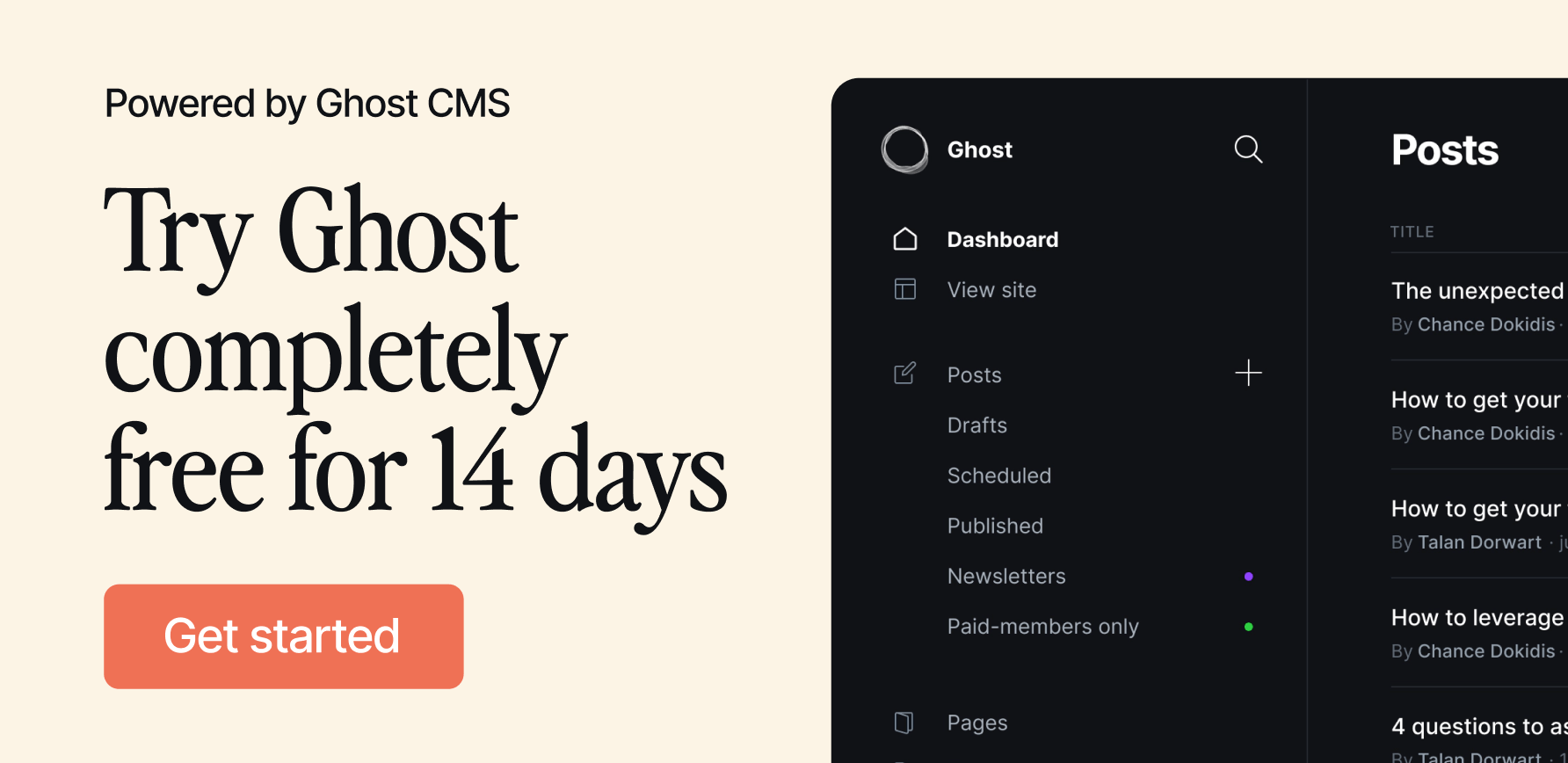 ---