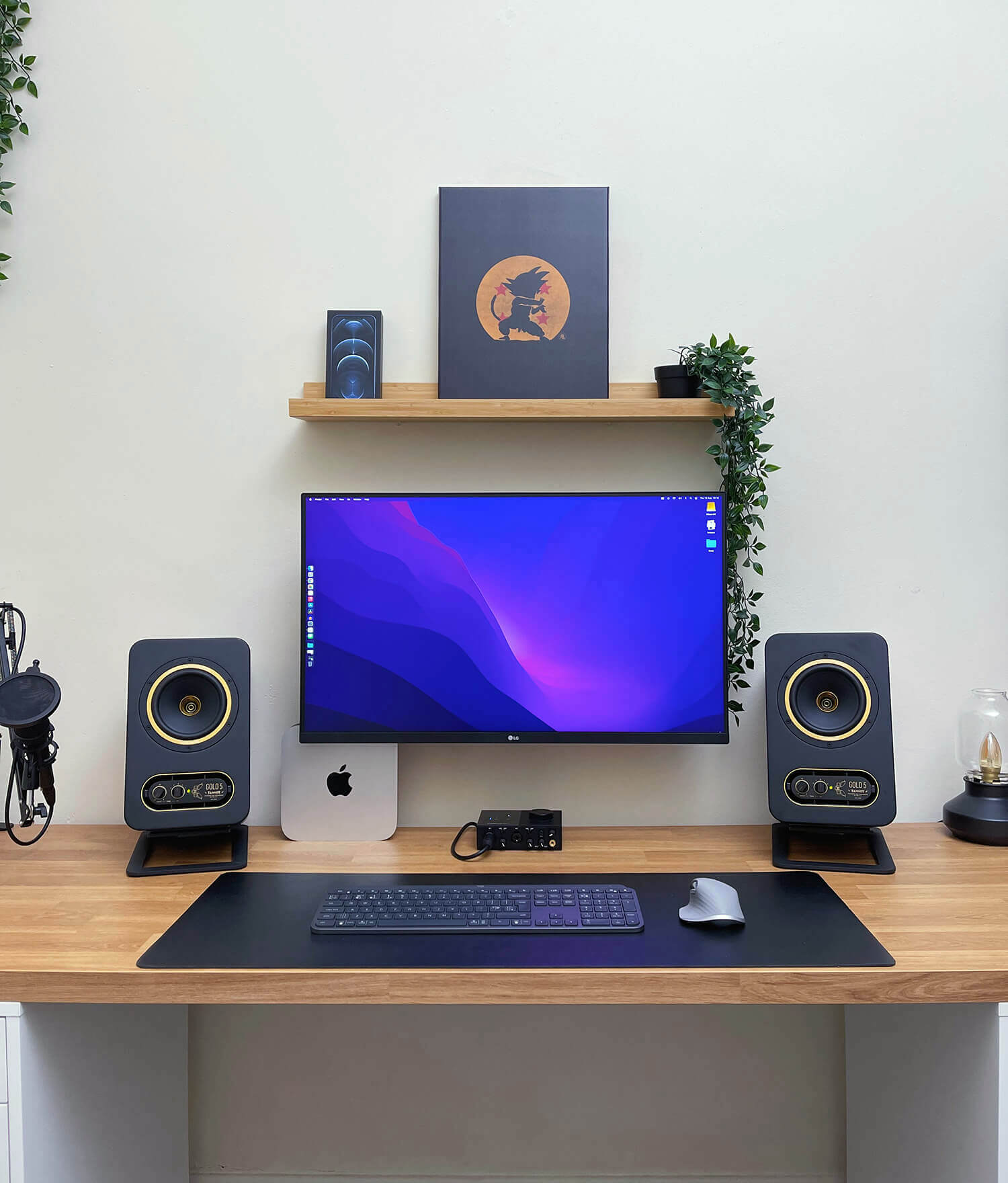 IKEA Desk Setup in Birmingham, UK
"Keep making small improvements over time until you're happy with the way it looks"
What's Inside
Join 1000+ Curious Readers.
Every Sunday evening, get an *in-depth* workspace tour from a random corner of the world.
Name: Nilson Gaspar
Location: Birmingham, England, UK
Occupation: Freelance photographer, videographer and graphic designer
Room size: 7,5 m² (81 ft²)
Cost of the setup: ~$2,5K (includes everything on the desk)
Social media: Instagram, YouTube, 2nd YouTube, 3rd YouTube
Website: NilsonGaspar.uk
Hey, Nilson! Tell us a bit about yourself
Hey! I'm Nilson and I have a BS (Bachelor of Science) in Creative Technologies.
I work as a freelance photographer, videographer and graphic designer. Apart from that I also have a part-time job, where I work as a Customer Delivery Driver. I normally work 20 hours a week which gives me enough time to work on my side projects.
I was born on a small island in West Africa called São Tomé and Príncipe, where I lived for ten years.
Then, my family moved to Portugal, where again, I lived for another ten years.
Then we decided to move again, and this time to Northern Ireland, where I lived for about eight years before moving to England, where I now live with my partner and my 1-year-old son.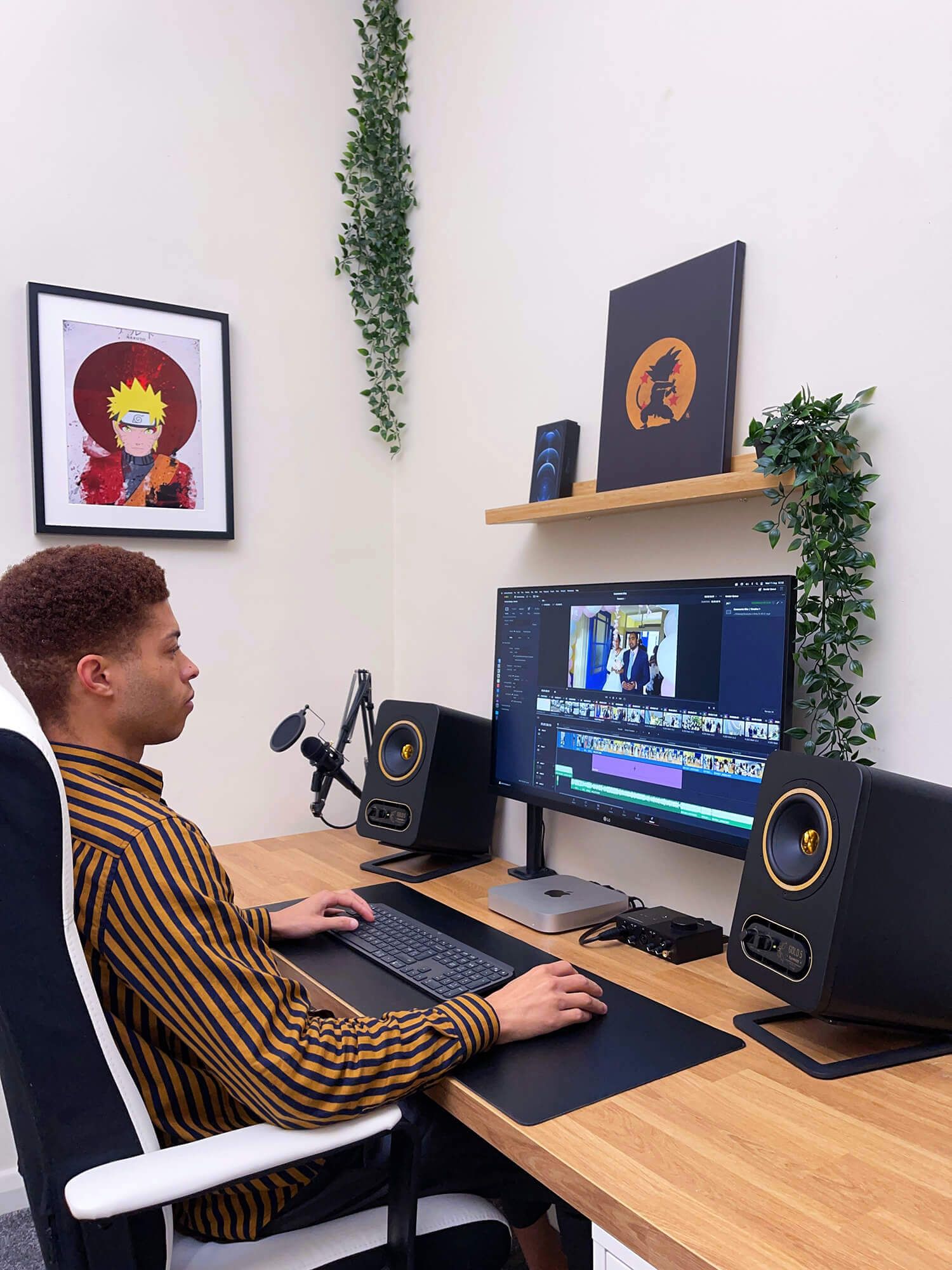 My whole life has been about adaptation. I think it is an important skill to have, and this pandemic taught us exactly that.
One day you can have your whole life planned and the next day everything changes and you have to find a different path.
My creative journey started roughly 15 years ago when I got my first computer.
At that time, I was fascinated by music and computers.
I wanted to know how everything works. That's when I started producing music and at the same time, running a website related to music.
The kind of music I used to produce is called Kizomba, in some places such as The Lesser Antilles and France, it is known as Zouk. Kizomba was founded in Angola in 1984 and it is the kind of music I grew up listening to.
I loved listening to this rhythm and also dancing, and that is why I decided to produce music.
It was a fun process to create music, share it with other people and get their feedback. I did it as a hobby and I really loved it! I even got to sell some of my beats which I wasn't expecting.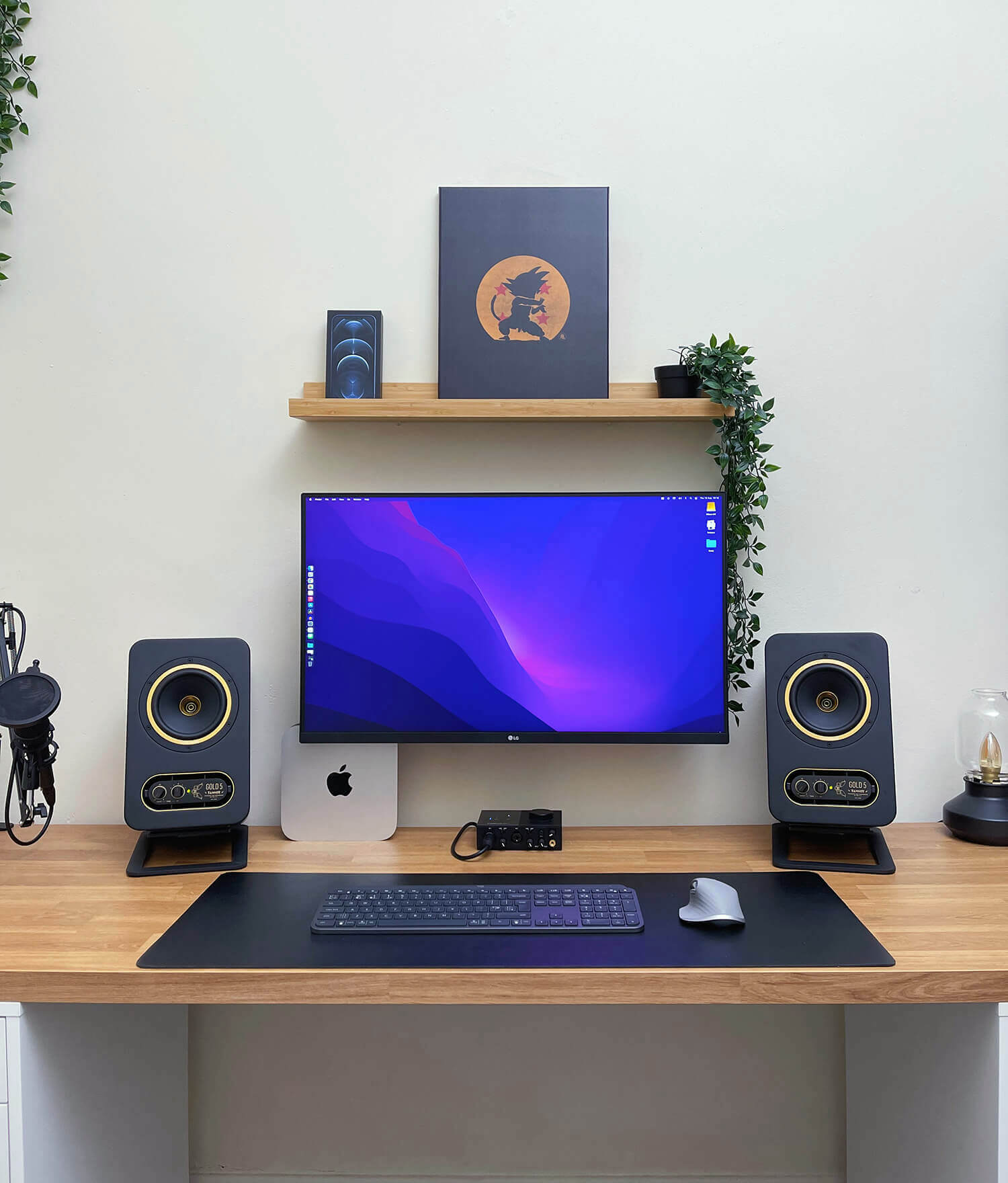 One of my proudest moments related to producing music was the fact that I got some of my remixes featured on one of my favourite artist's YouTube channel (Kaysha).
Now, the reason why I decided to create a website and later on, a YouTube channel related to this genre, is because, at that time, there were no good websites where people could go and find new Kizomba songs, discover new artists and things like that.
So, I decided to create one.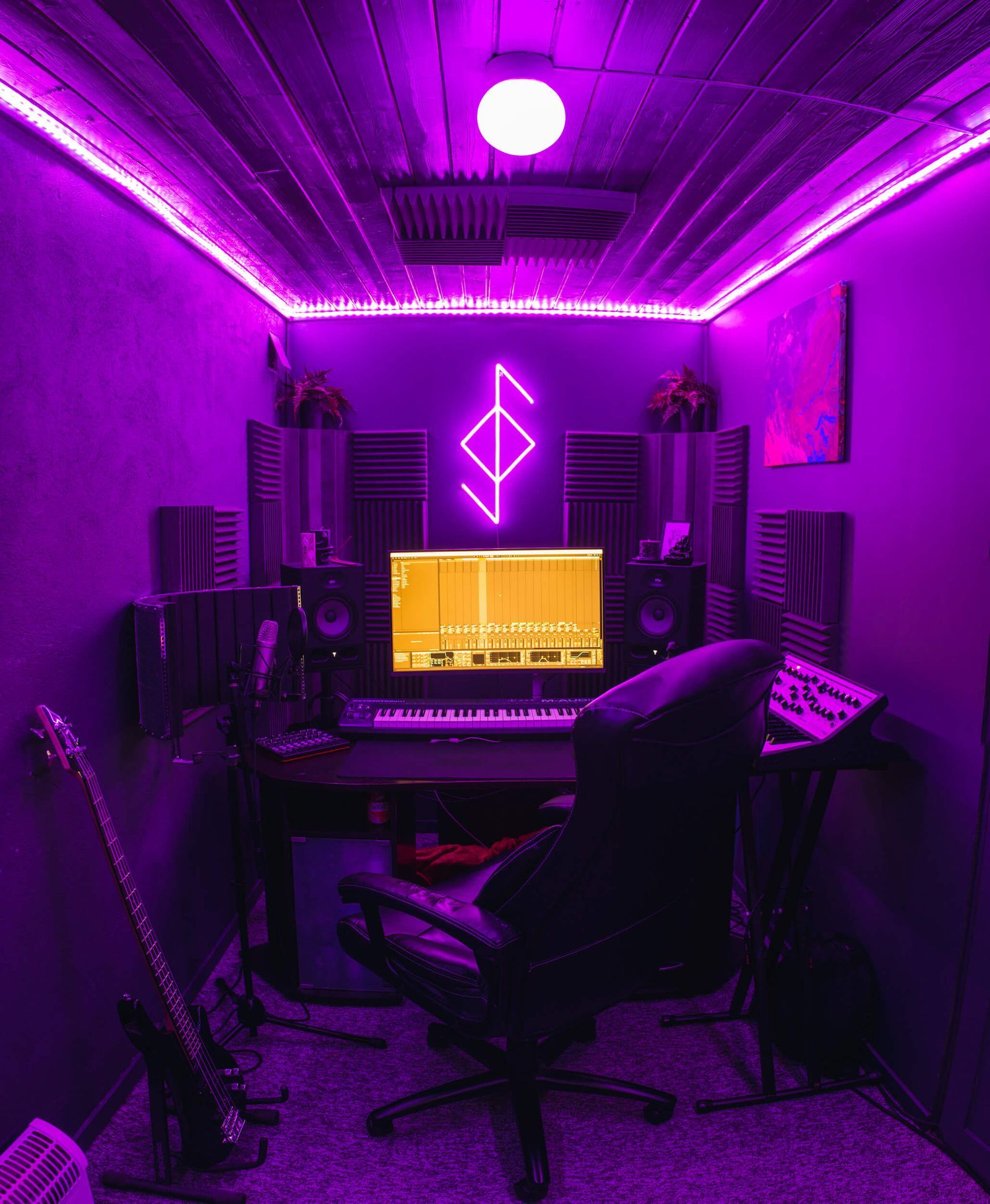 At some point, the website and the channel were very popular. I had many artists sending me their songs to promote on my channel and website. I was able to create a platform where artists could promote their work and get the exposure they needed and that was an amazing achievement for me.
The most popular video on my YouTube channel has almost 8 million views, which I wasn't expecting at all.
Nowadays, Kizomba or Zouk has become even more popular. Some famous artists such as Burna Boy, Aya Nakamura and Jorja Smith, already made songs singing to this rhythm.
Those years of my life were amazing. I was able to learn so much in the process, I had to learn how to make a website, learn how to make a logo, learn how to make beats, and so on. Today, the website is still up and running (well, a lite version of it) and the YouTube channel has over 60K subscribers.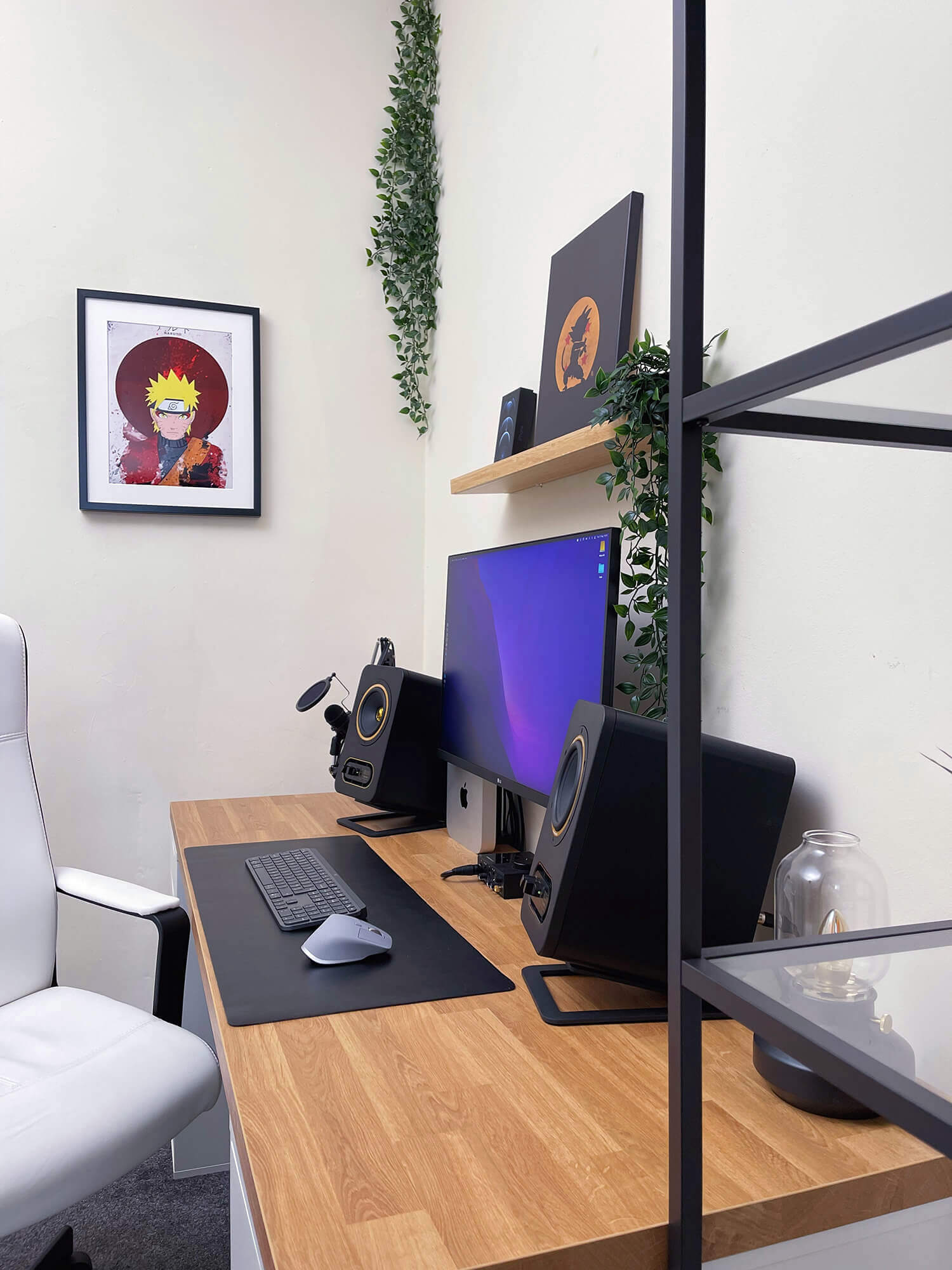 As for now, my goal is to secure my first job as a web developer because it is something I enjoy doing and also work on my tech YouTube channel.
Now, if you are wondering why I decided to create this tech YouTube channel, the reason is pretty simple.
When I was trying to get a job as a web developer, I realised is that my weakest point was my communication skills.
I felt like I really needed to improve on that. I thought making YouTube videos would be a great way to improve on that because there is a certain pressure that comes with making YouTube videos.
It's not an easy process and the voiceovers take quite a bit of time to make. But what I noticed is that with each video, I'm becoming more confident in communication.
Can you describe your home setup?
My setup is about what is important to me.
I love music and that explains why I have a bigger speaker. I do a lot of multitasking, hence why I have a big monitor.
When you know what's important to you, it makes it easier to decide on what to buy.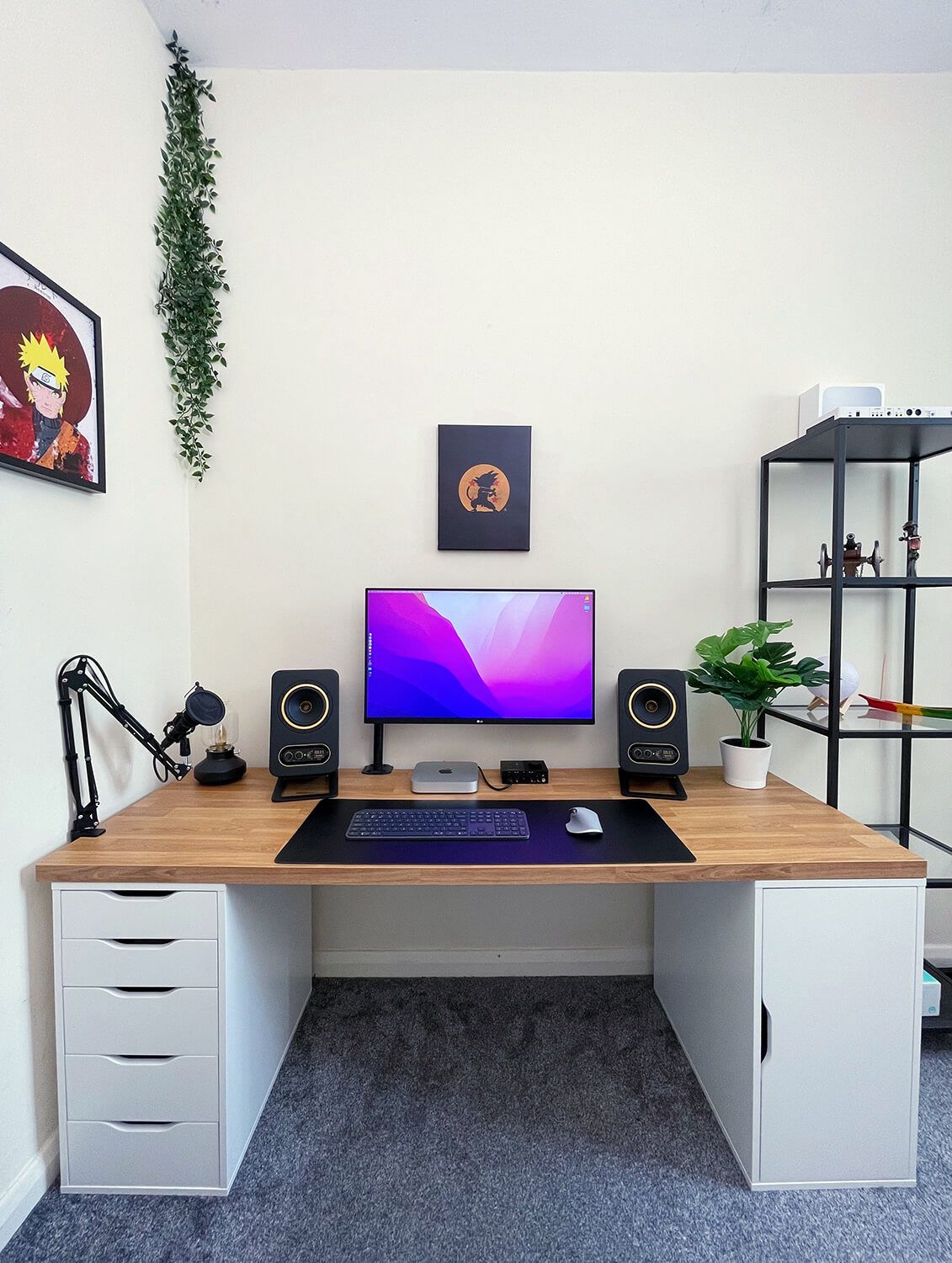 I used to rock with the same setup for many years, but when I moved to England I decided to sell some of my equipment and start fresh. It took me almost a year to make the setup look the way it is right now.
So, don't be discouraged if your setup is not looking the way you want.
Keep making small improvements over time until you're happy with the way it looks.
I tried to keep my setup as clean as possible and I am very happy with the way it turned out.
My main computer right now is the M1 Mac mini. After using Windows for three years, I decided to switch back to macOS, mostly because of the GPU shortage and the price to performance you get with the M1 chips.
After using it for six months, I couldn't be happier with the performance I'm getting from this little machine. I get things done quickly without any fan noise to distract me.
The monitor on my desk is called the LG 32QN600-B. It's a great budget monitor for creators. It's bright enough, the colours are good and it has thin bezels.
The chair is the Millberget from IKEA. I would say it is a decent chair. It is not a chair that you would sit and say wow, this feels so comfortable but it is good enough for the price.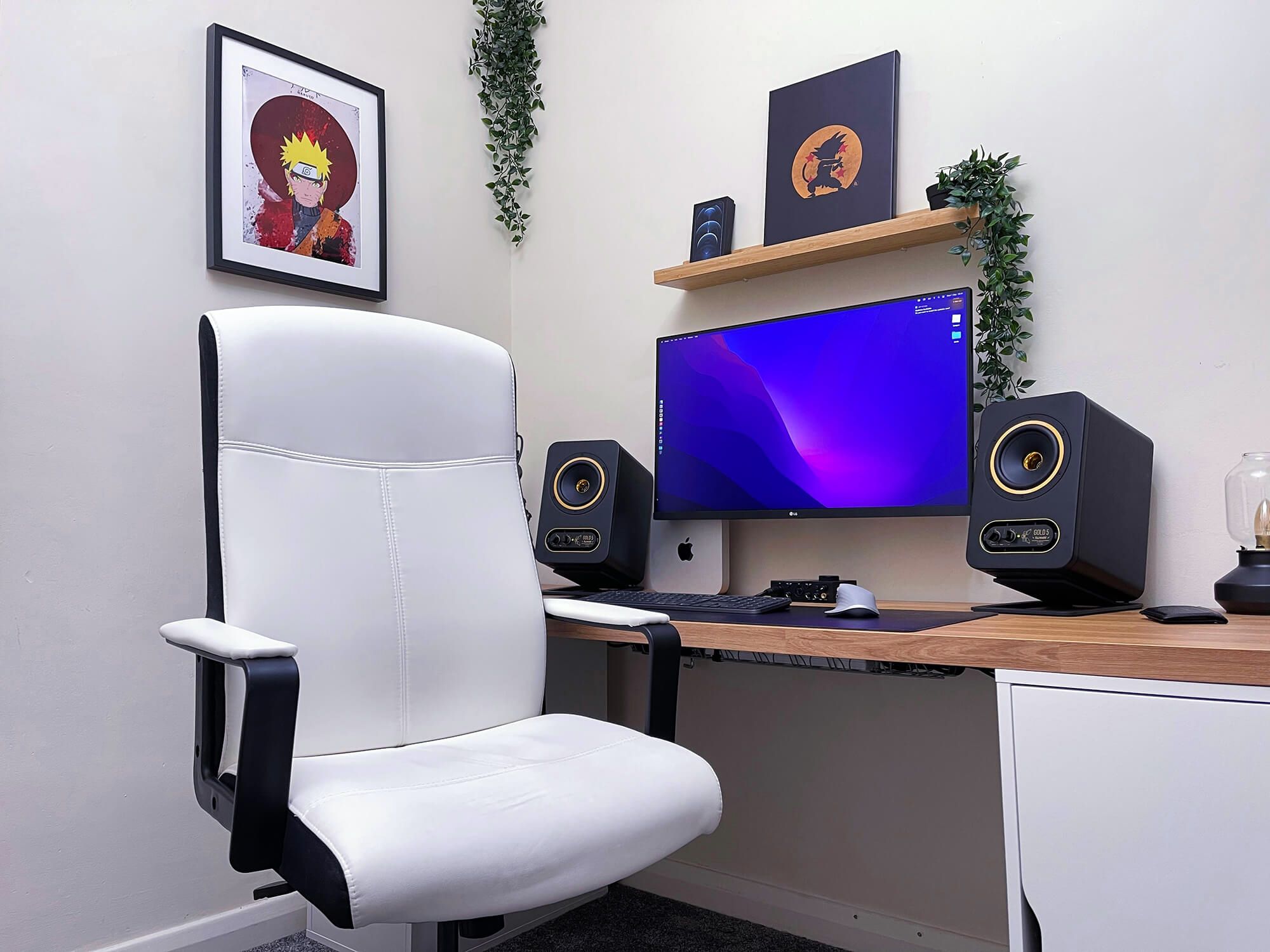 In terms of peripherals, I went with the Logitech MX Master 3 and MX Keys combo.
I love the keyboard, not so much the mouse — I wish the scrolling wheel was more accurate when I'm editing my videos but apart from that it works fine.
The item people ask me the most about is the studio monitors.
This is the Tannoy Gold 5, it took me some time to find the replacement for my old KRK ROKIT 5, but this pair of speakers did not disappoint. They look incredibly good and sound even better.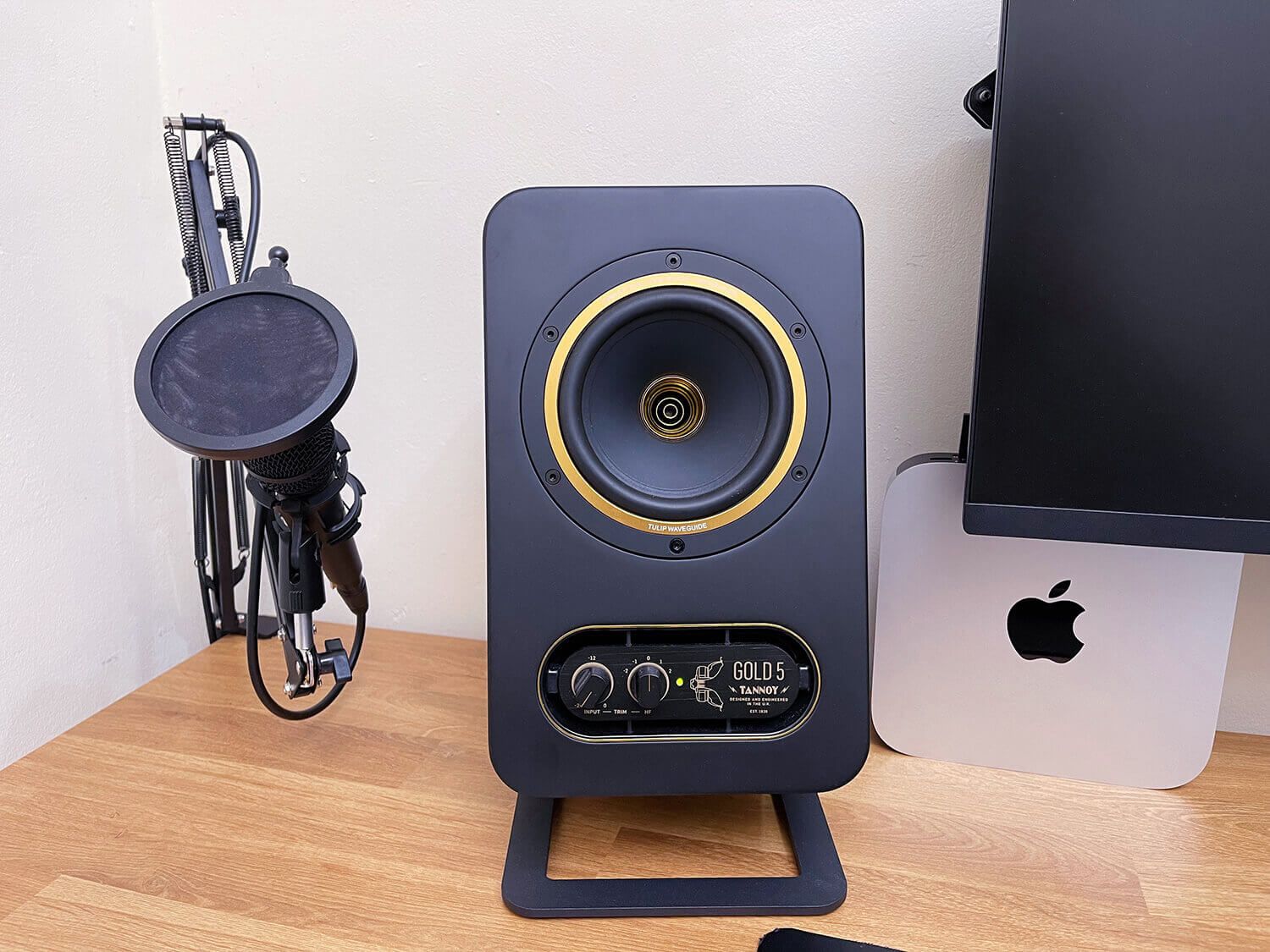 What I love about this microphone is that it doesn't capture much noise from the outside. If you live in a busy neighbourhood, this is a great option. I use this microphone to record my voiceovers for my YouTube videos and it only costs £14.99.
My cable management used to be not the best and I even made a video about it, but now I got a chance to update it and it looks much better.
I bought the IKEA Signum cable trunking, some cable ties and I'm very happy with the results.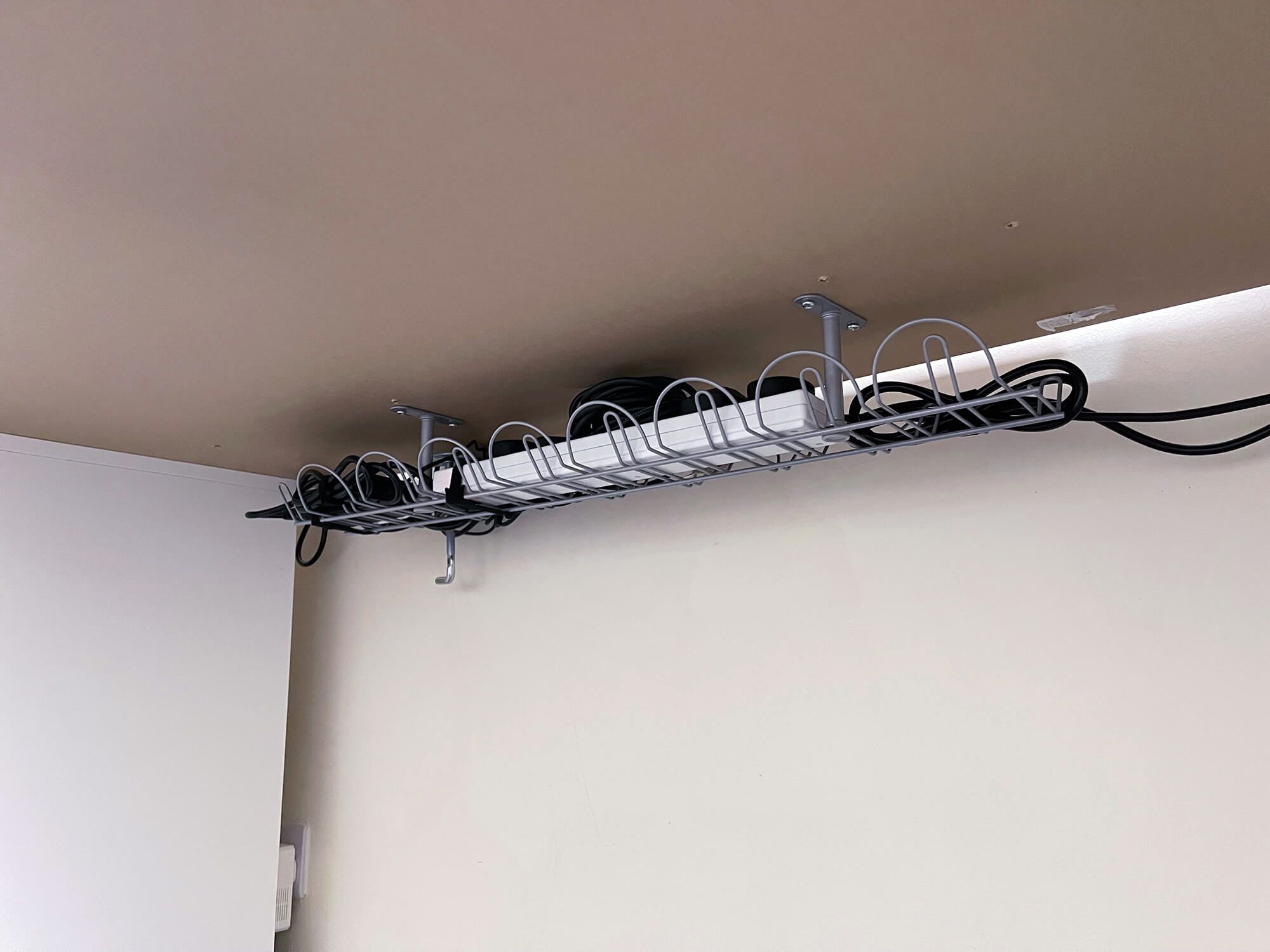 The artwork above my desk is the character Son Goku from the Dragon Ball anime.
When I was putting my new desk together, I wanted to include things that I liked and decided to go with something from Dragon Ball, which is my favourite anime of all time.
Later on, I decided to add new artwork, but this time it is from Naruto, which is another anime that I enjoyed watching.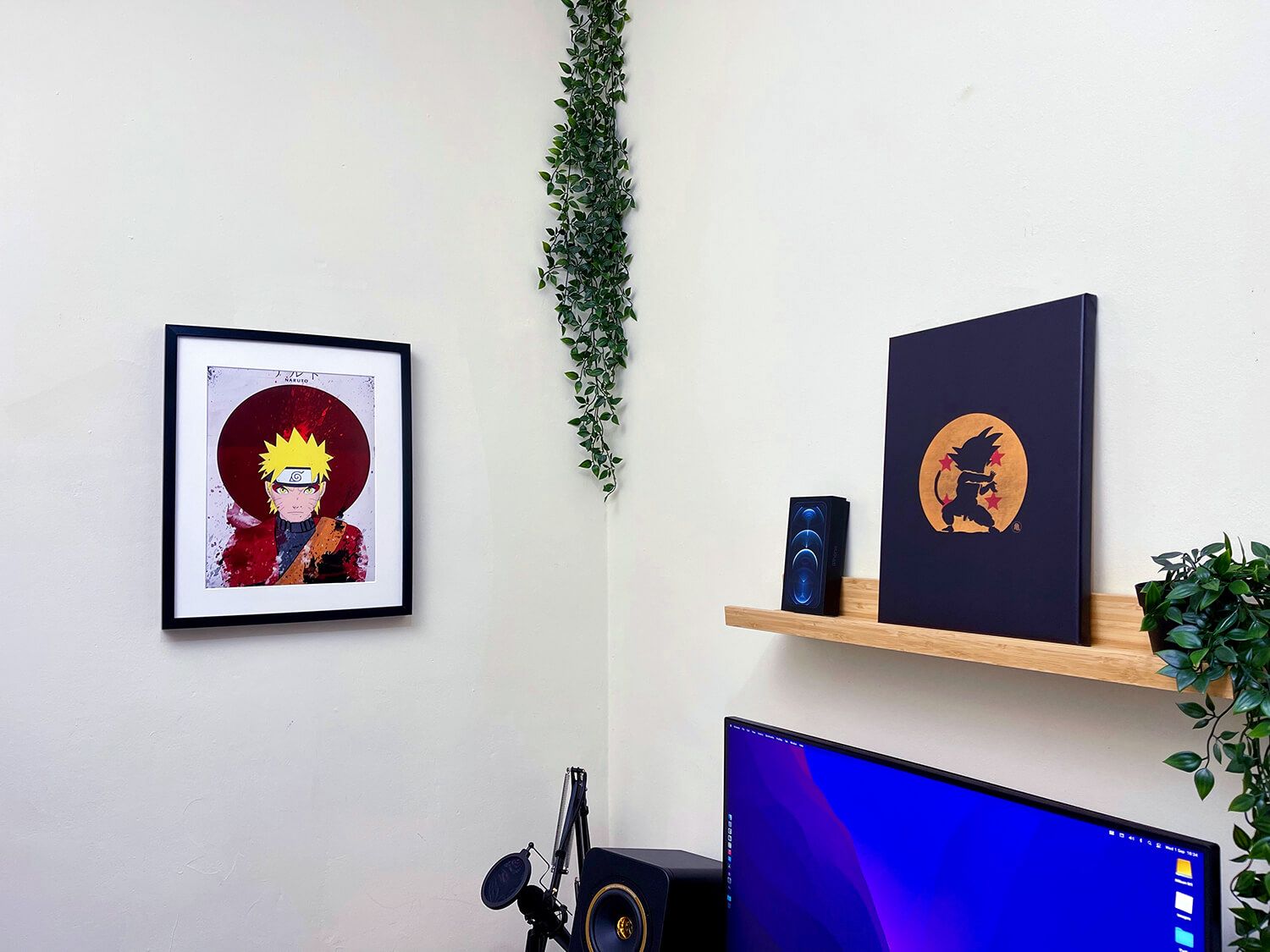 Right now, I like the way my setup looks and how functional it is. I don't see myself making any changes to it, at least for now.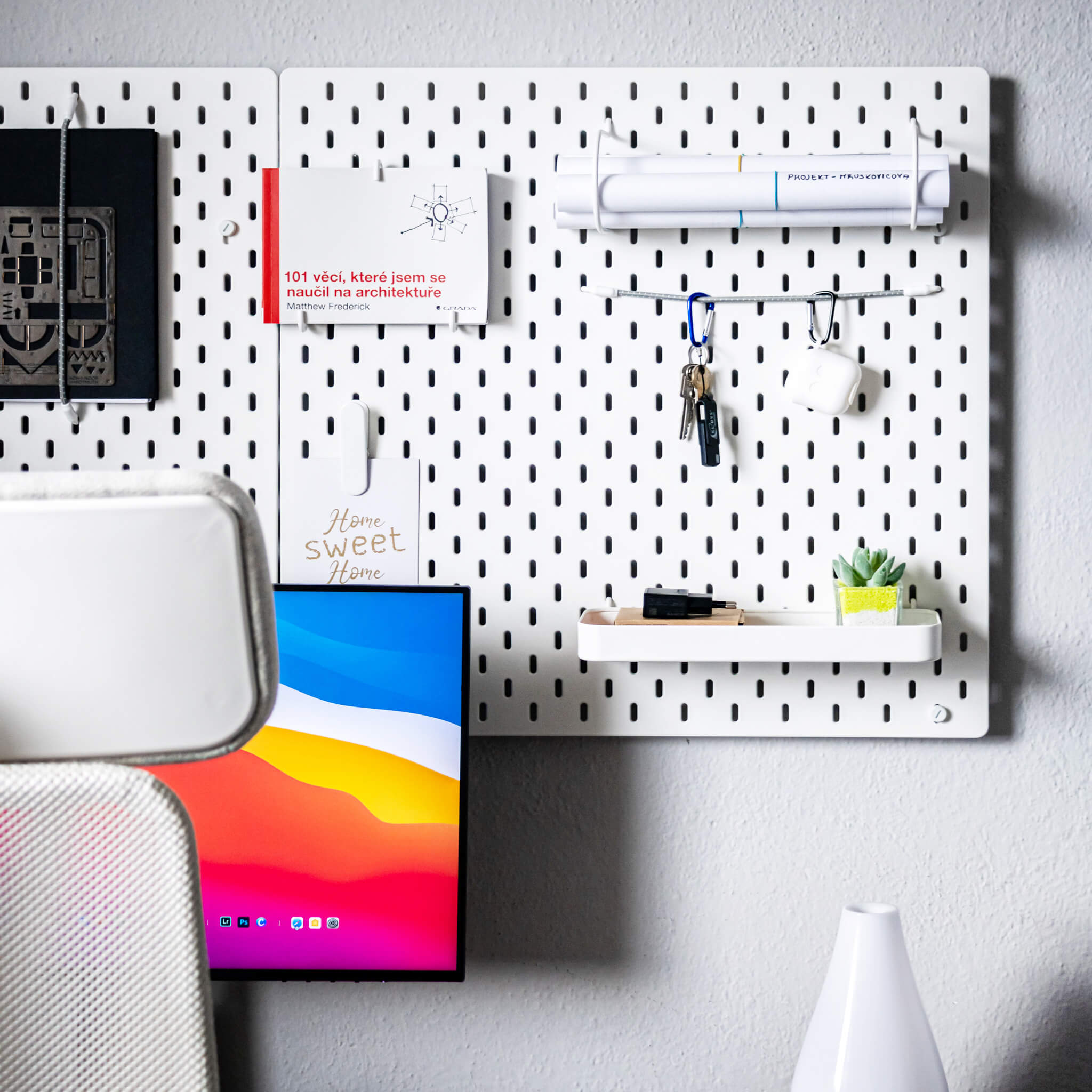 What's your favourite item on your desk?
The item on my desk that I like the most is my studio monitors.
As I mentioned before, I love music and these speakers are incredible.
When I'm working with sound, I prefer a neutral audio experience.
These speakers are very good in that regard as they use a coaxial design.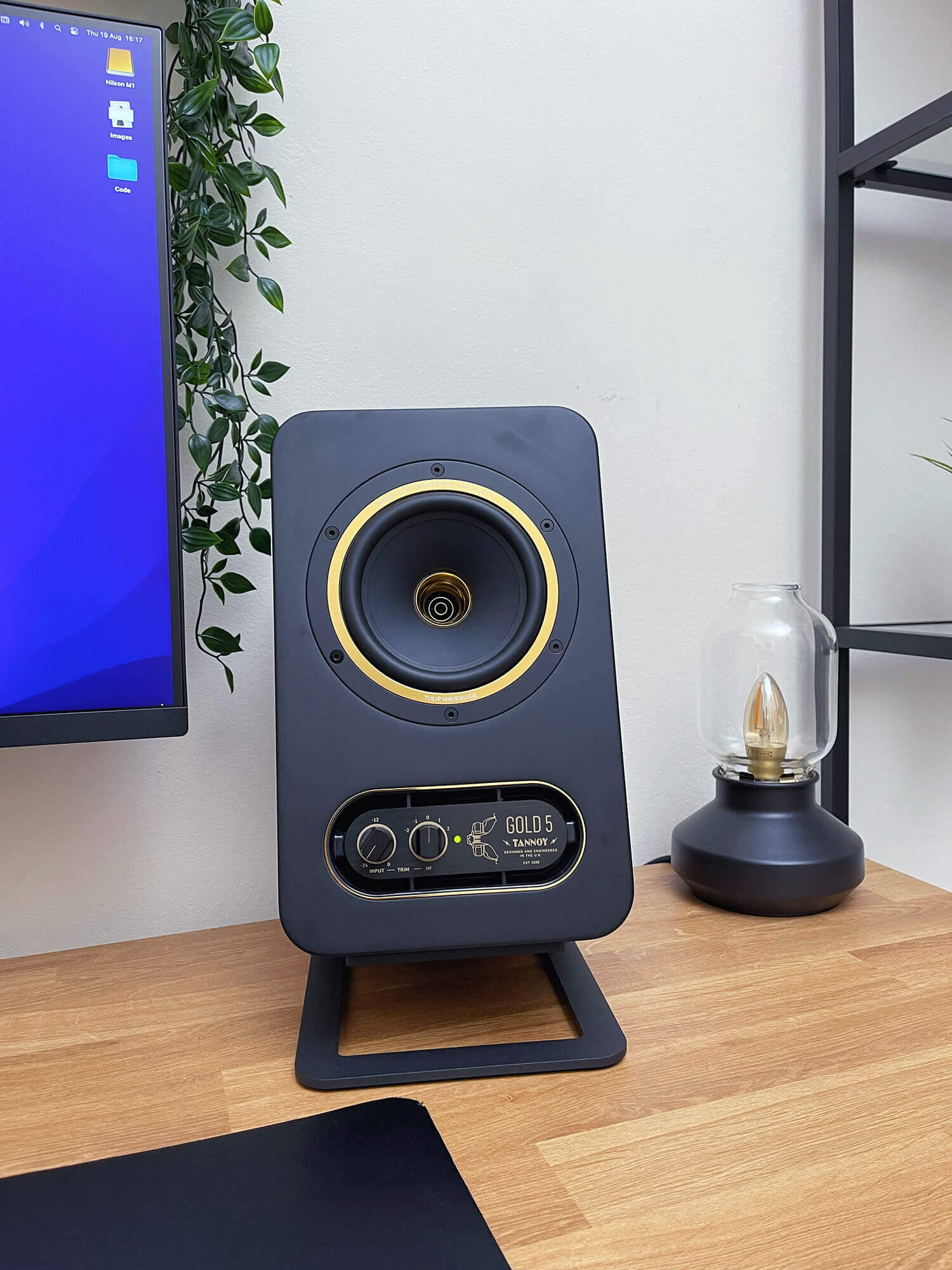 That means that the bass, mids and highs appear to come from the same place, resulting in a more natural sound.
I love how they look, how they sound and how well they blend with the rest of my setup.
What does your typical day look like?
The day starts with my son waking me up and that's around 09:00 am. It's normally the time I wake up, as I normally go to bed around 01:00 am.
The first thing I would do is prepare his milk and feed him. Then, he would sleep for another three hours and that would give me enough time to have my breakfast and start work on any projects I have.
Around 12:30-13:00 pm when he wakes up, I would take a lunch break and spend some time with him and my partner.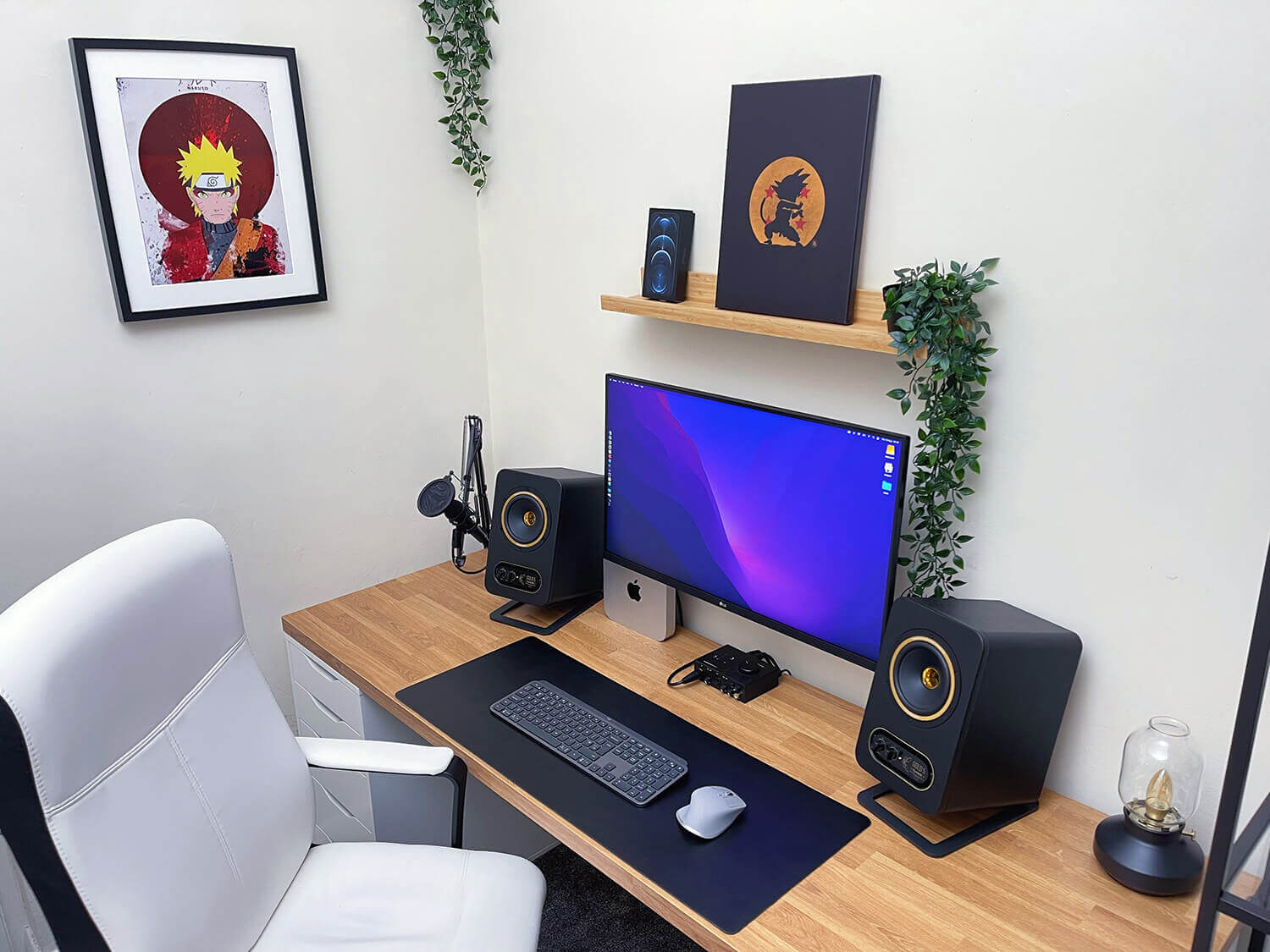 After lunch, I would work for another three hours, then pack my lunch and set off to my part-time job which usually starts at 18:00 and finishes at 22:00.
In the evening, after coming back from work, I would have my dinner and depending on how I'm feeling, I would watch something on Apple TV or Amazon Prime or play some games on PS5.
Your tips for working from home?
When it comes to WFH, the best tips I can give you is to avoid distractions such as social media and to plan your day.
It doesn't have to be all detailed but at least have a clear idea of what you want to accomplish.
When you do that, you will notice a big improvement in your productivity.
I try to keep my workspace as clean as possible and that also helps me to stay focused for longer periods of time.
We're a reader-supported publication. This article might contain affiliate links. It means we may receive a commission if you click a link and buy a product that our maker has recommended. The interview was done independently.
Join 1000+ Curious Readers.
Every Sunday evening, get an *in-depth* workspace tour from a random corner of the world.
---