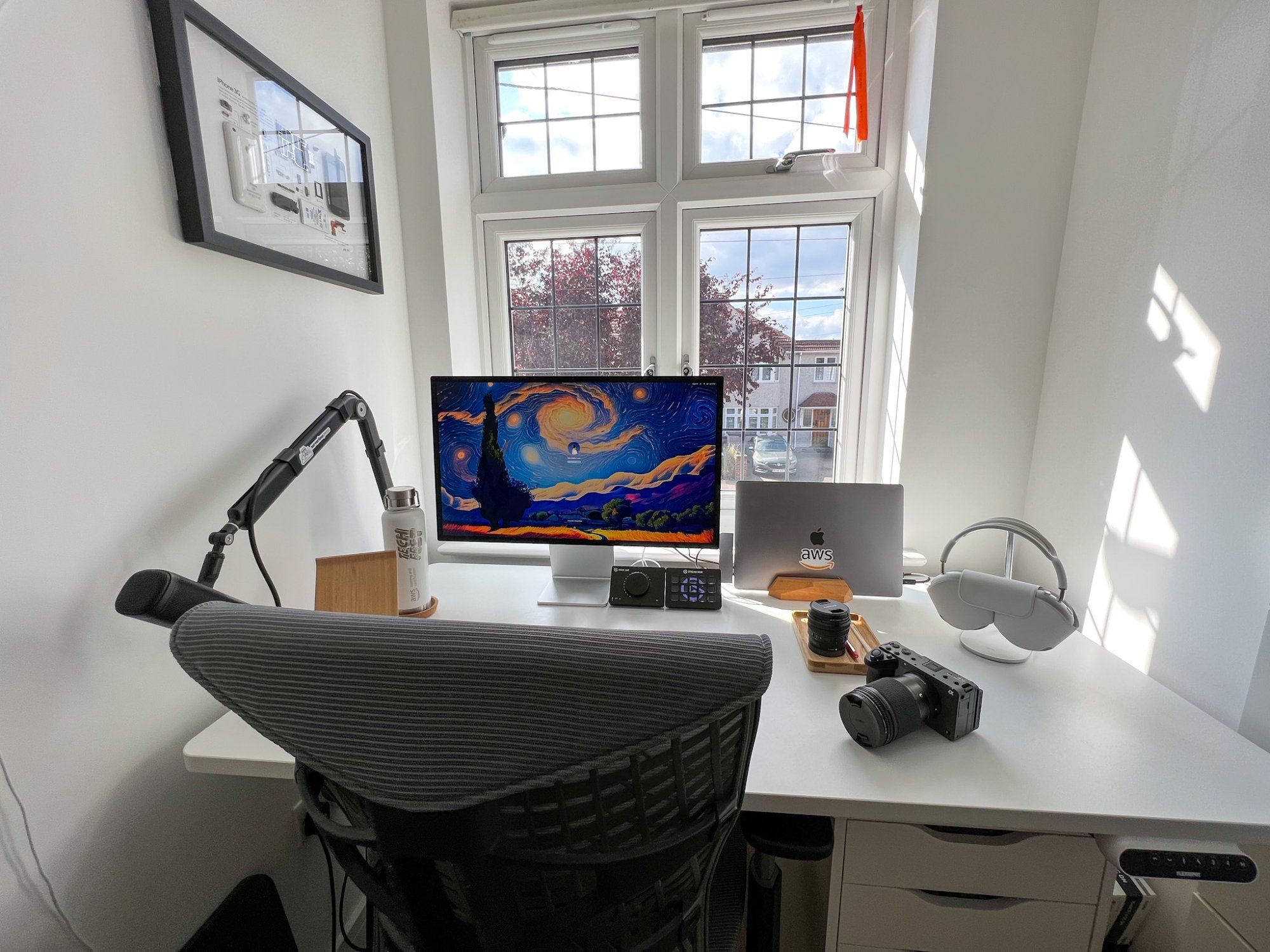 Principal Solutions Architect's Home Office in London, UK
"My main goal with my home office is to have a place where I feel inspired to do what I love, to reduce the noise on my desk to enter the state of flow, and to avoid distractions while I'm in there"
Join 1700+ Curious Readers.
Every Sunday evening, get an *in-depth* workspace tour from a random corner of the world.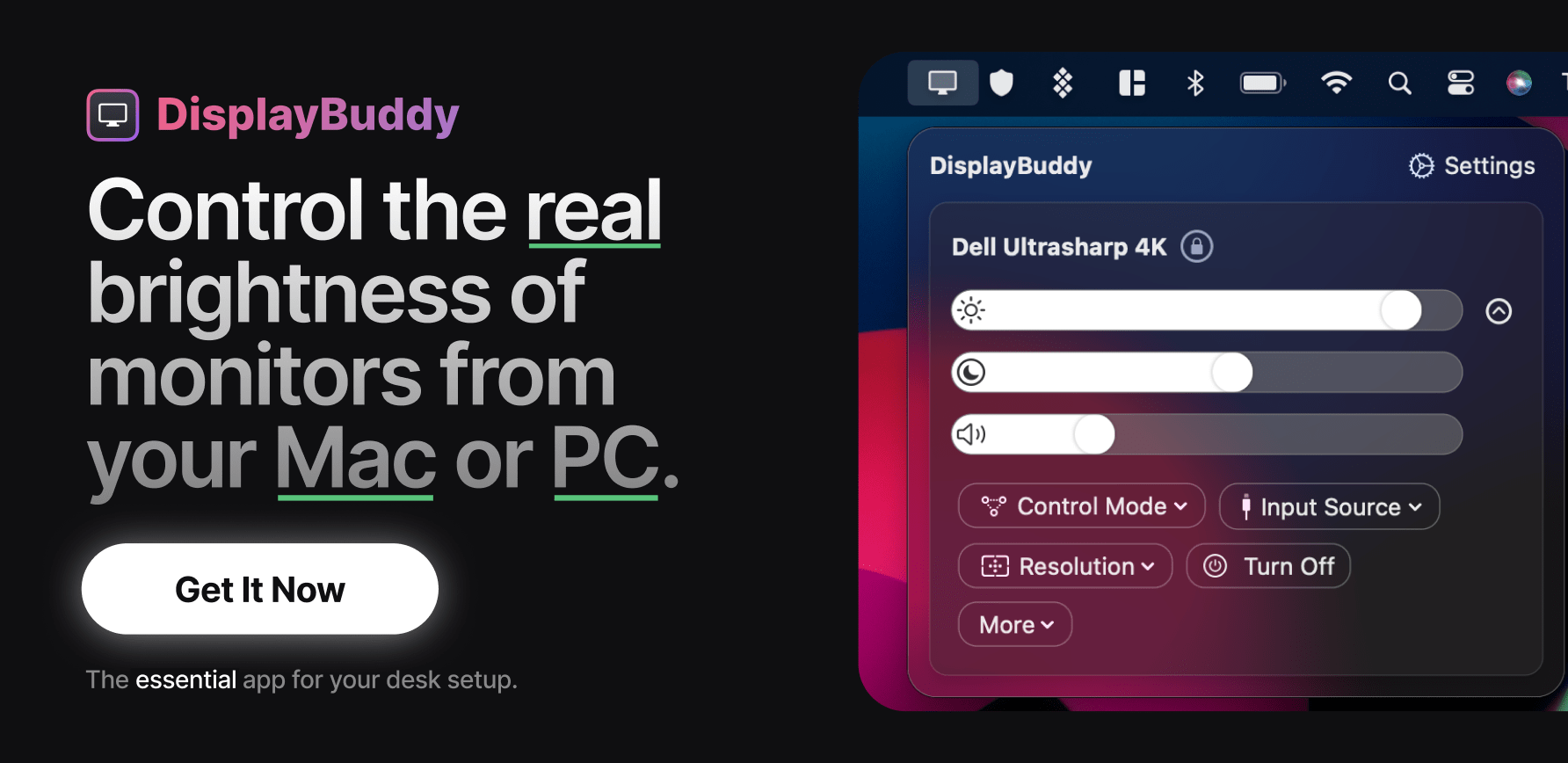 Name: Luca Mezzalira
Location: London, UK
Occupation: Principal Serverless Specialist Solutions Architect at AWS
Room size: 6 m² (65 ft²)
Cost of setup: ~£3,3K ($4,2K)
Social media: Instagram, LinkedIn, Twitter, YouTube
Hello! Tell us a bit about yourself
Hi all! My name is Luca.
I'm Italian, but I have lived in London for the past ten years.
I'm currently working as Principal Serverless Specialist for AWS.
I am self-taught.
I learnt a lot with the help of different communities and because I'm passionate about tech, I spent countless hours in front of my digital devices for learning, working and creating content.
Because of my background, I truly believe in the power of communities, so I try to give back as much as I can, simplifying difficult topics and sharing everything that I learnt.
In the past twenty years, I delivered over 300 public talks all over the world, from Japan to Silicon Valley.
I wrote two books; the first one on Reactive Programming and the second one on Micro-Frontends.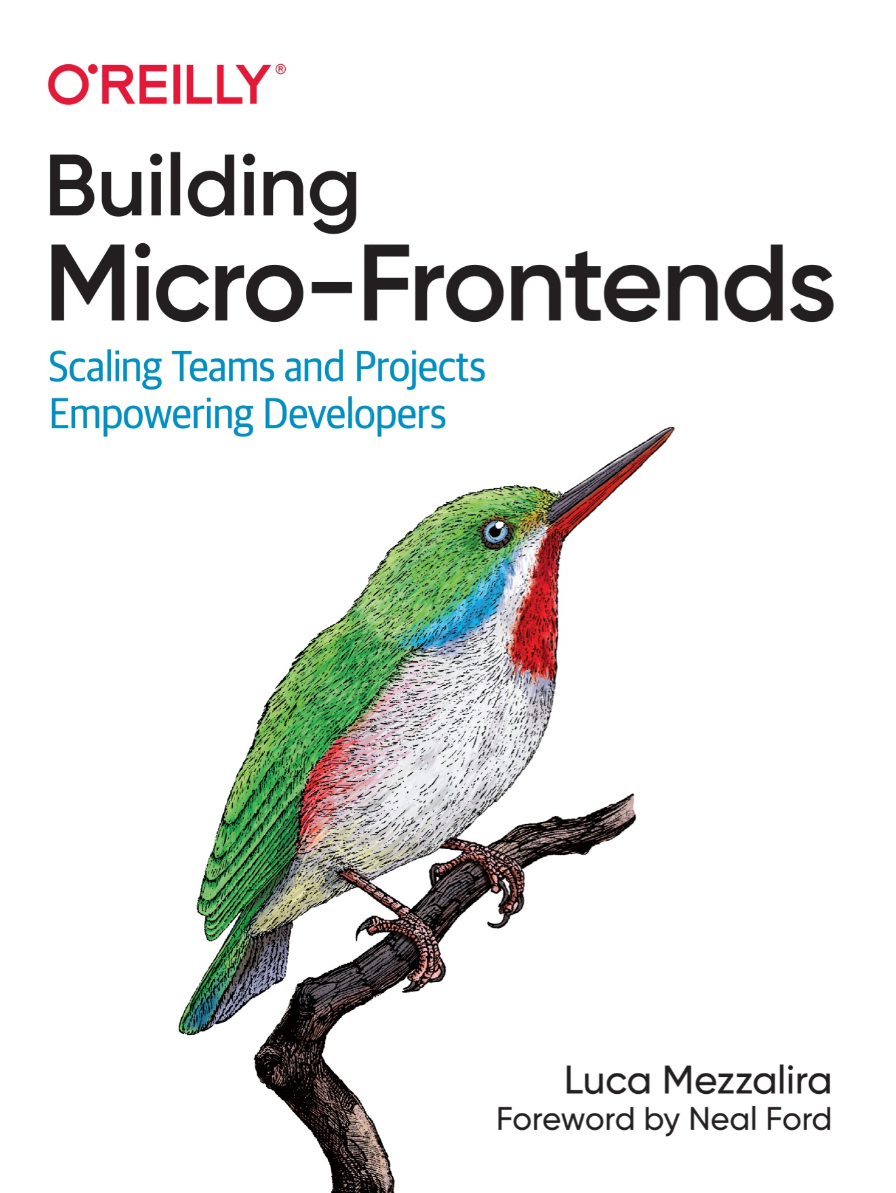 Building Micro-Frontends: Scaling Teams and Projects Empowering Developers
Micro-frontends are the answer to today's increasingly complex web applications. Inspired by the microservices model, this approach allows scaling your organization empowering the development teams to take the right decision in their business domain.
Check price on Amazon
I'm currently working on a third book on AWS Lambda, one of my favourite AWS services.
I recently started my new YouTube channel (My 50 cents), where I share all the lessons I've learned working in the tech industry, so feel free to check it out when you have a second.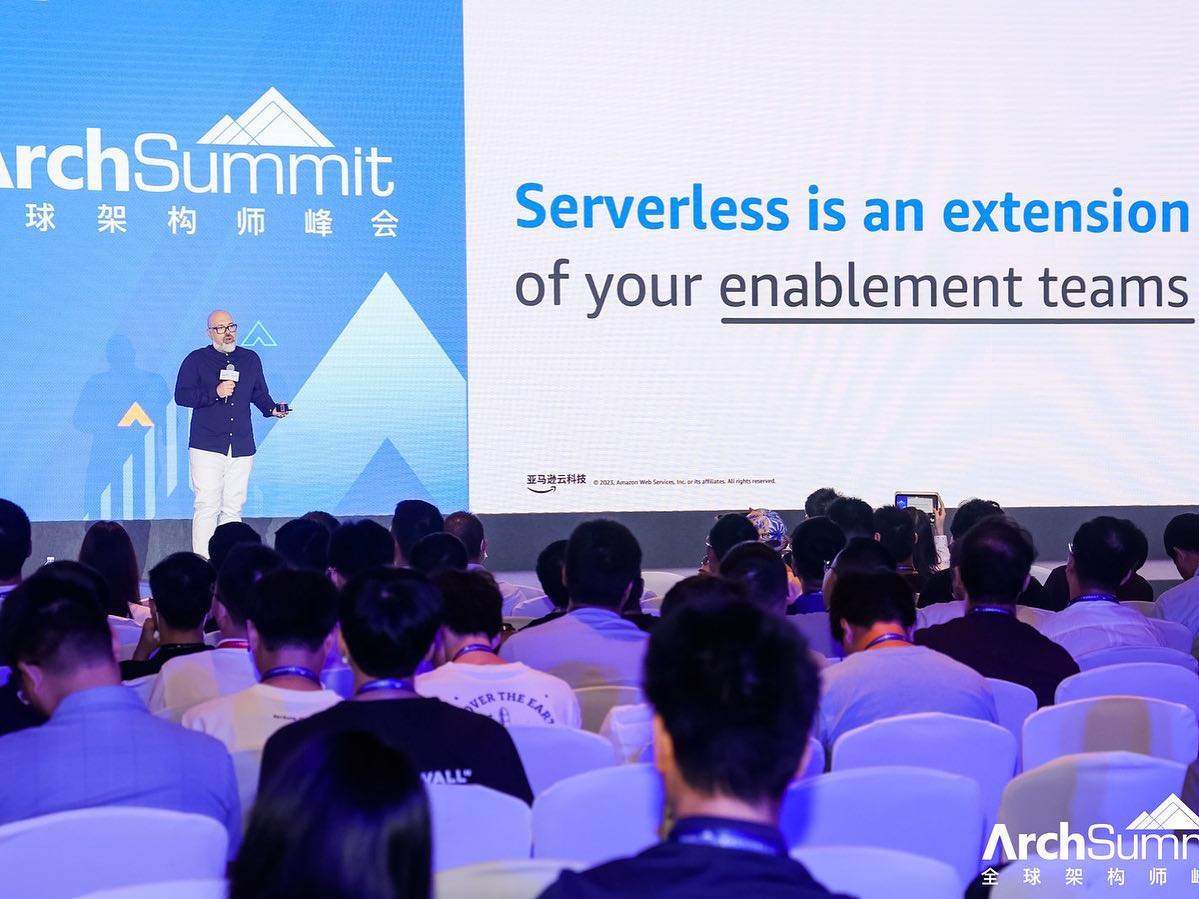 Take us through your setup
I'm currently sharing my room with my youngest daughter, so I have a relatively small area to fit in all my gear.
But soon, she will move into her sister's room, so I'll do a complete makeover of the room!
My main goal with my home office is to have a place where I feel inspired to do what I love, to reduce the noise on my desk to enter the state of flow, and to avoid distractions while I'm in there.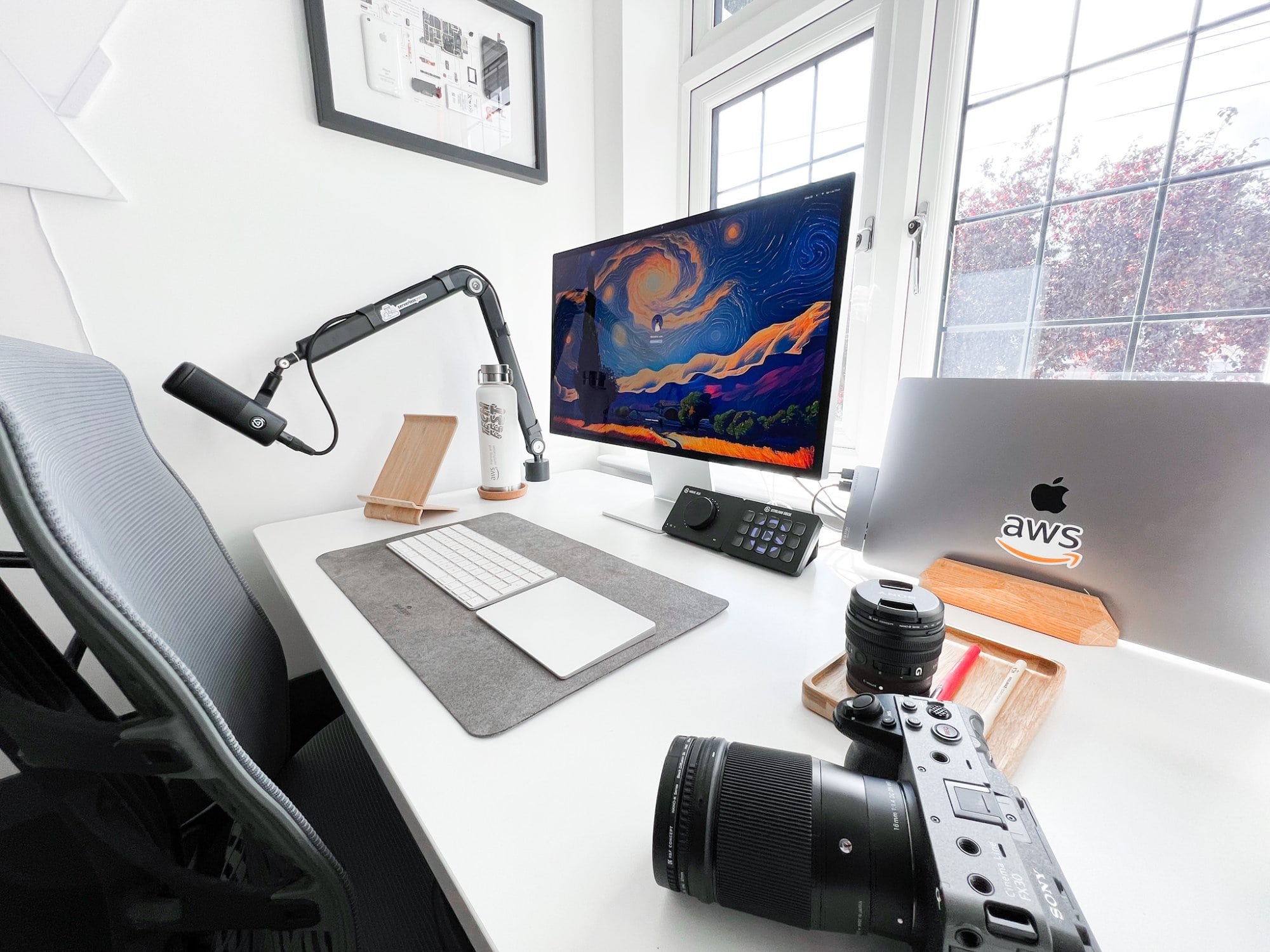 I started with a strong foundation, which for me means a good chair where I can sit comfortably for eight or more hours per day, a 5K screen, and an XLR microphone.
I got an Autonomous ErgoChair Plus, probably one of the most comfortable chairs I have ever had.
It's solid, stylish and it fits perfectly with the rest of my setup.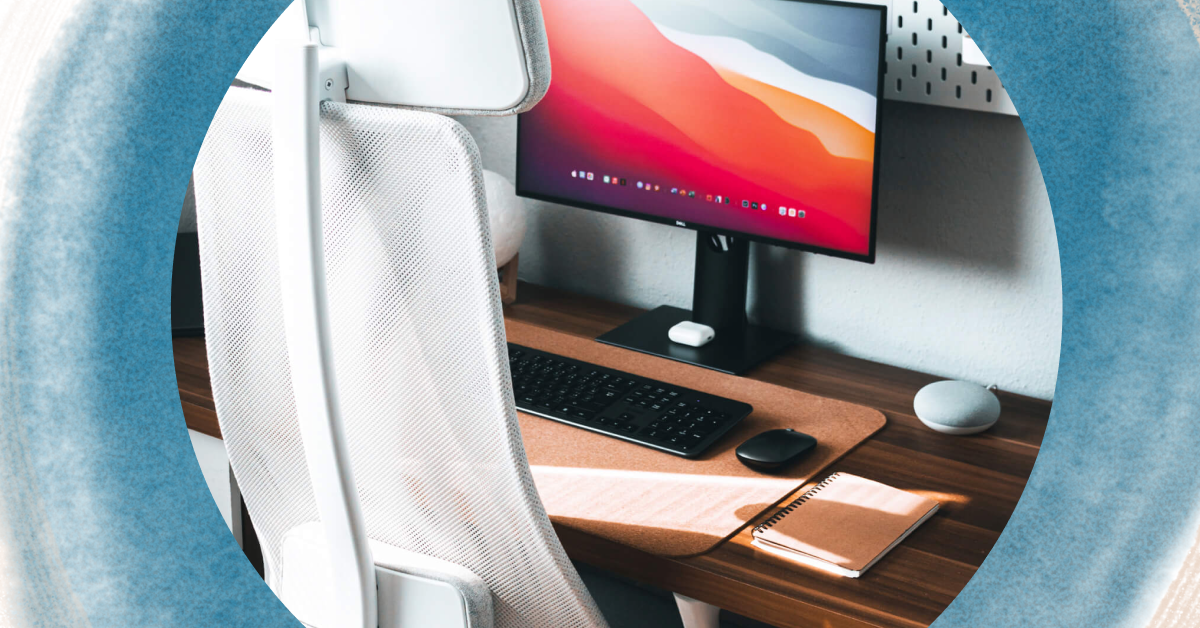 On top, I highly recommend Autonomous.ai as a brand, they create amazing pieces for every home office and if you live in the USA they offer the WorkPods that are absolutely fabulous!
I'm a huge Apple fanboy, and when the Apple Studio Display came out, I couldn't resist, so that's my 5K monitor that perfectly works with MacBook Pro from work and my personal iPad Pro 12.9″.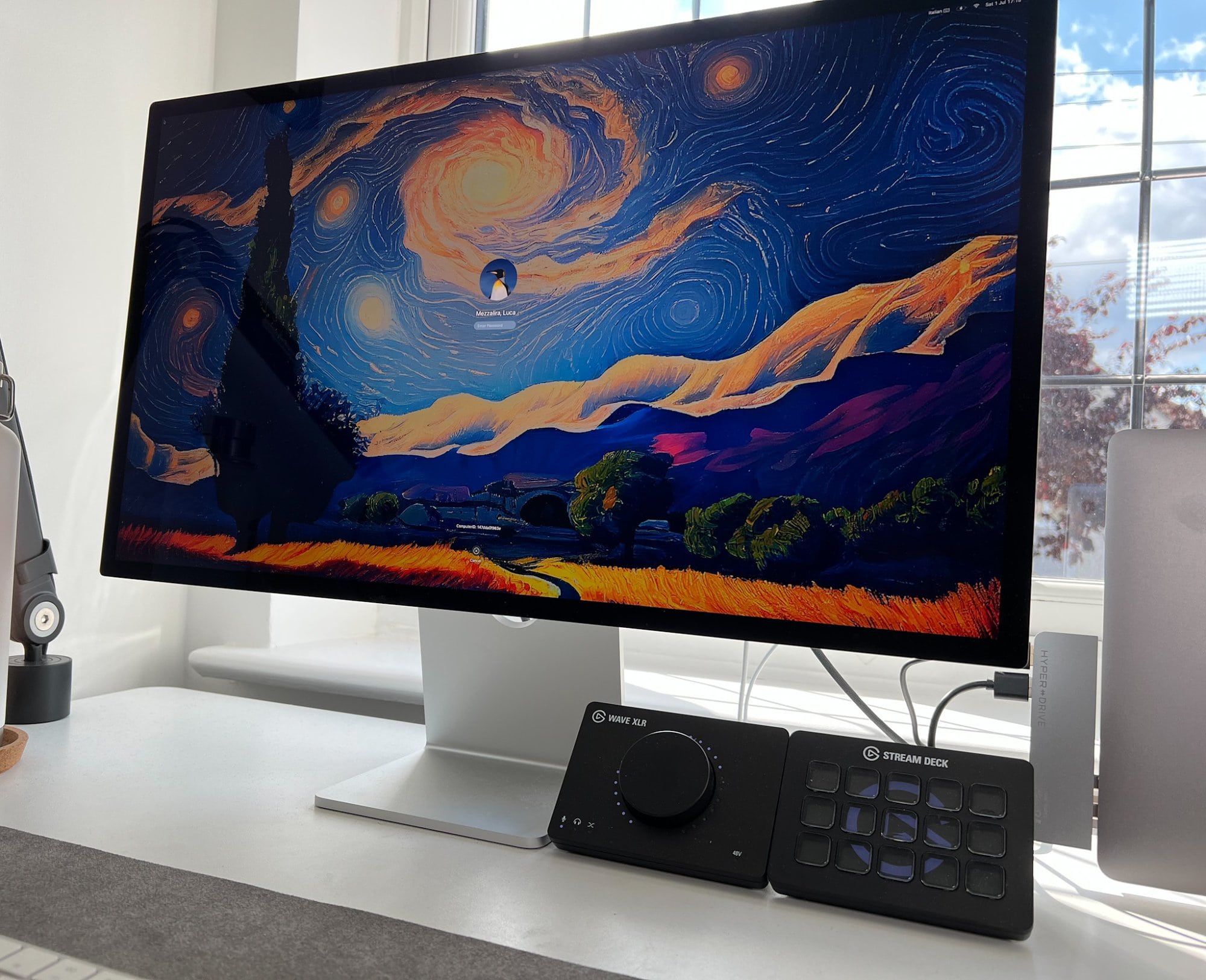 Since Apple introduced the possibility of using an extended monitor with the iPad, I switched from my personal laptop to an iPad Pro. I now use it for personal projects, including coding and video editing.
I decided to have just a single monitor so I can focus better on what I'm doing.
I realised I could get distracted with a second one. With this desk setup, I am laser focused on the task at hand.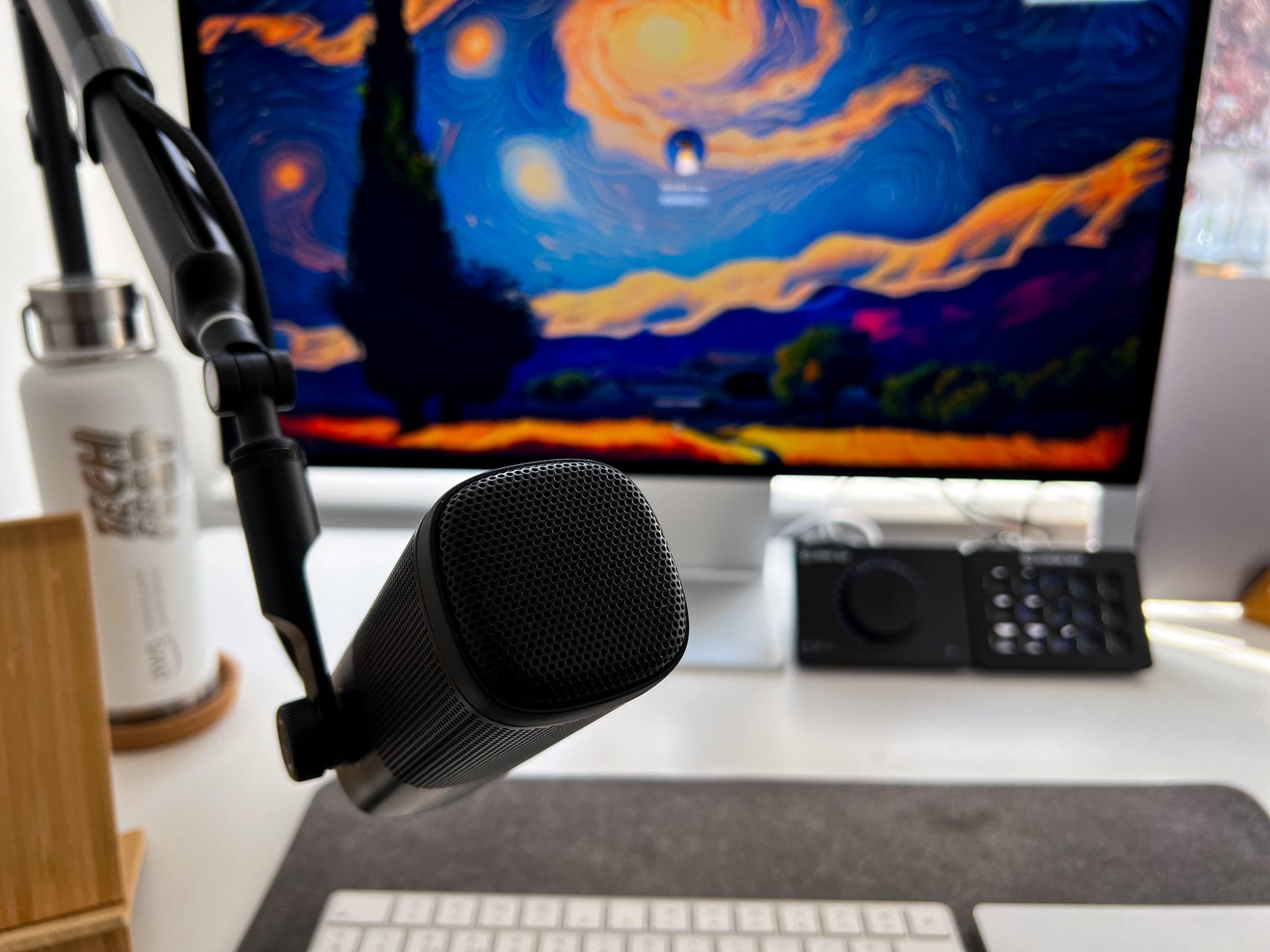 For almost ten years, I had a USB microphone that did its job properly, but I decided to upgrade to the Elgato Wave DX, which is an XLR microphone.
The audio quality is really impressive, especially when it's paired with the Elgato Wave XLR. Now, with every remote talk I deliver, I am fully confident in the quality of my audio, and I have received much appreciation for it.
Considering the amount of hours I spend in my home office, I have a FlexiSpot standing desk that is super useful to avoid sitting for eight or more hours per day.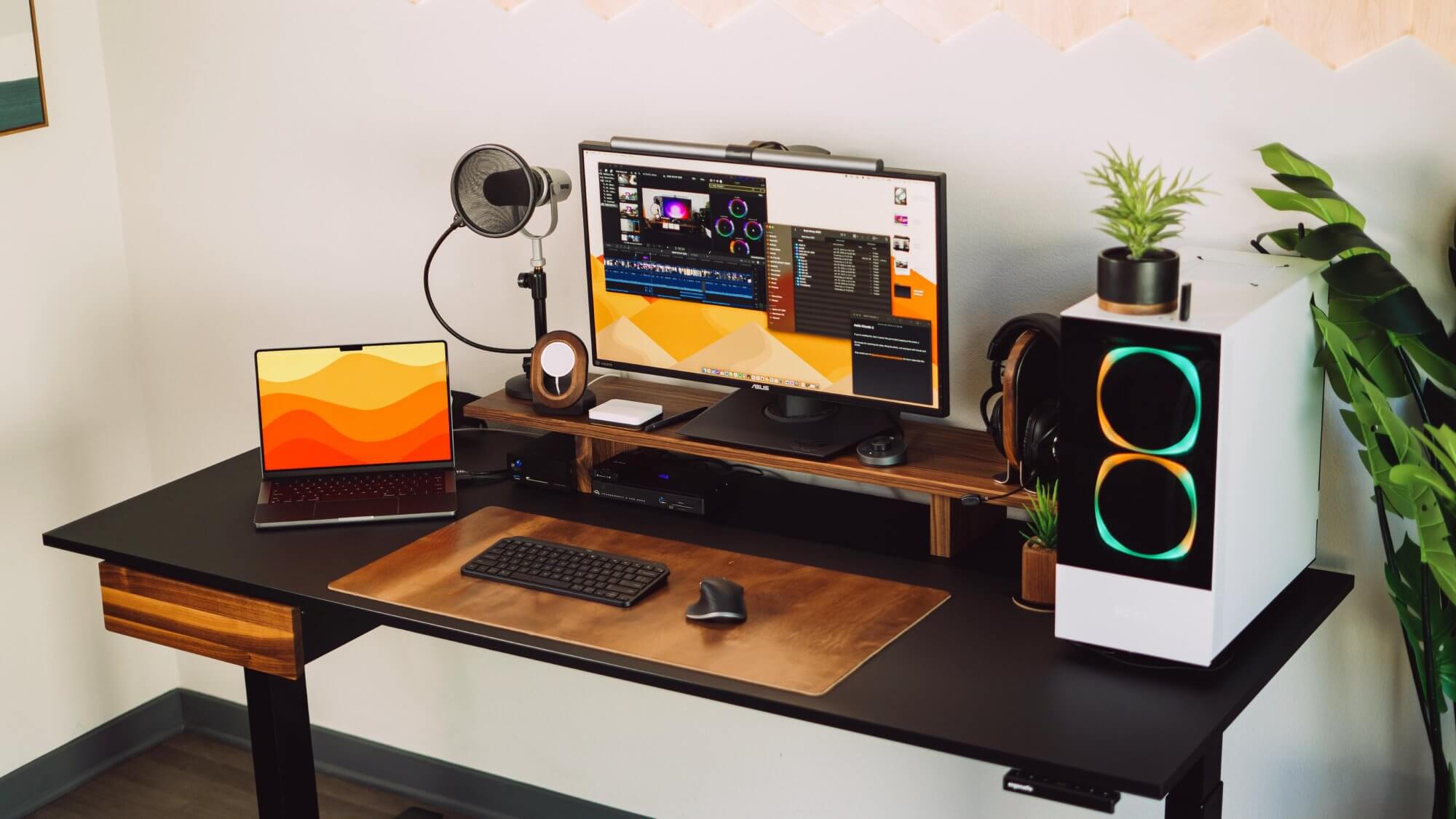 I paired it with the Aeris Muvmat so I am forced to move while I'm standing, usually one or two hours per day.
What's your favourite item on your desk?
The Apple Studio Display is my absolute favourite!
In the beginning, I was sceptical due to the price (£1,499/$1903) and the not-so-great reviews I read online.
However, it's the perfect size for me; not too small, but not too large either.
The quality of the screen is insane, and the speakers are awesome too.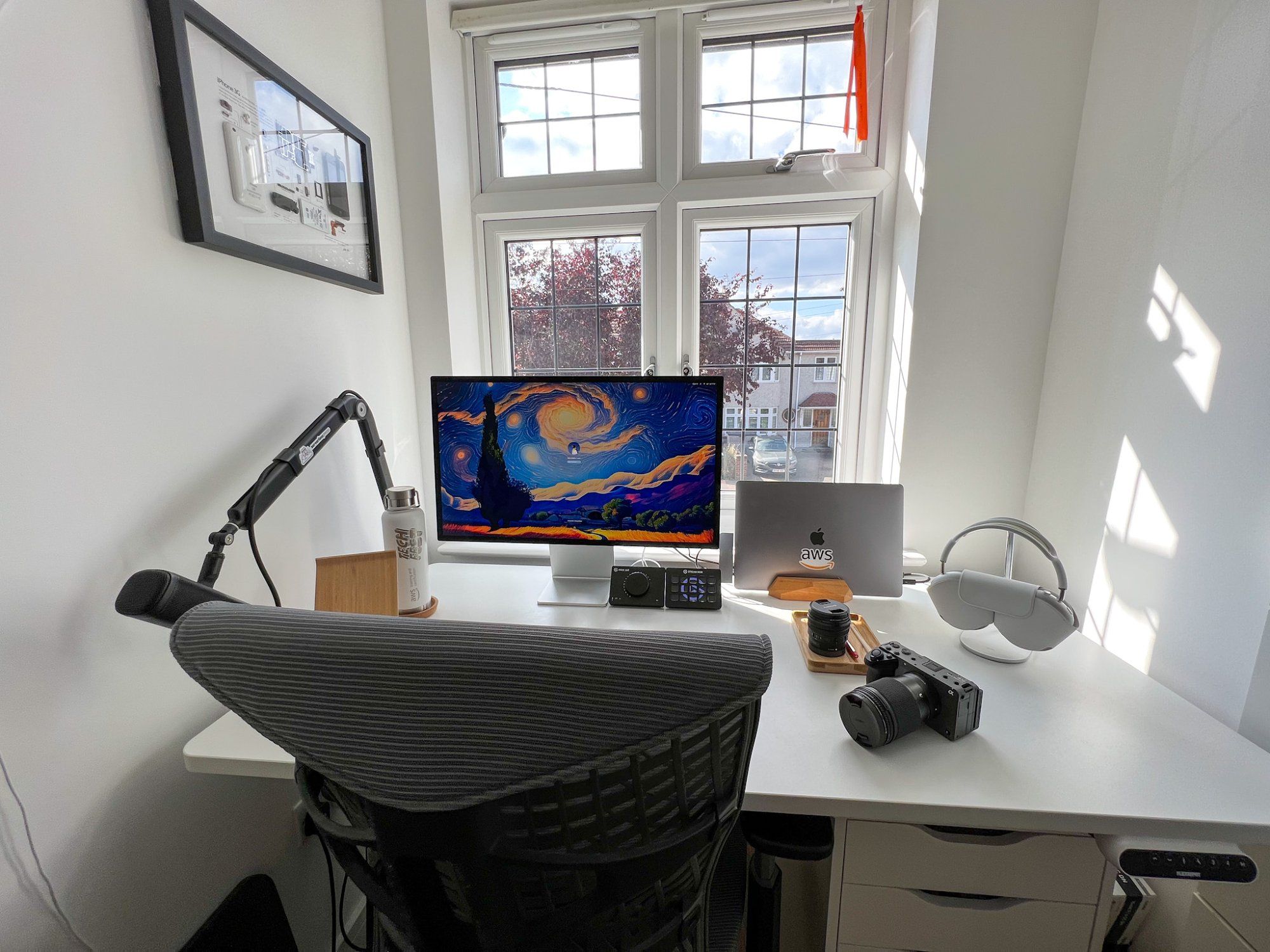 It has three USB-C ports on the back.
One of them allows you to charge your laptop, so I reduced the amount of cables under the desk.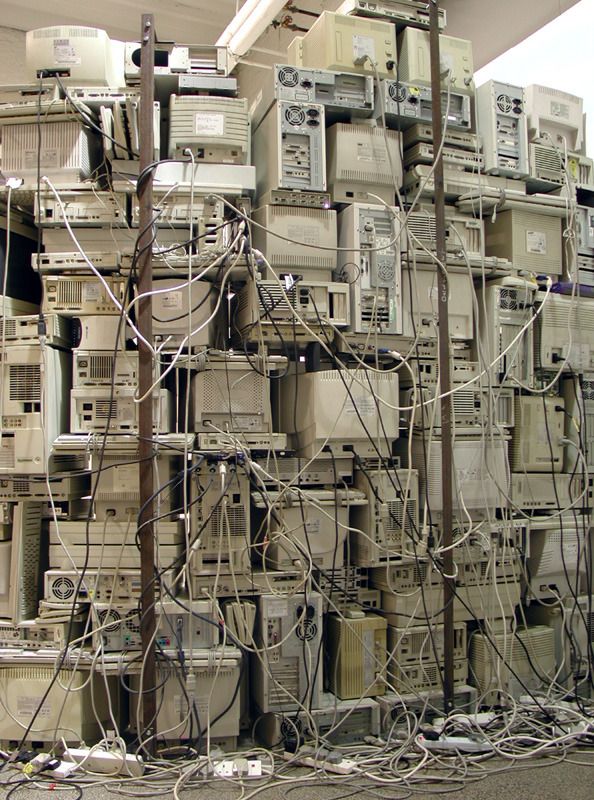 I have a desk in front of my window, so when I look up from the outside, seeing the big apple logo on the back of the screen makes me smile every time.
It's definitely the best monitor I've ever had in my life.
A few months after it was available, I found an offer on Curry's, so I was able to save £150 ($193), which is a big deal when you think about Apple products.
What apps or tools do you use to get things done?
There are three tools that are essential for what I do on a daily basis:
A to-do list app
A mind map app
A free-form text app
The key requirement for me is that these apps have to be seamlessly incorporated into my daily life, providing fast access in any situation and offering a frictionless experience.
For my to-do list, I use Apple Reminders, which has a simple user interface and is extremely well integrated with the Apple ecosystem.
I have the flexibility to categorise my activities into various lists, and then creatively combine tasks from these distinct categories using tags to form smart lists.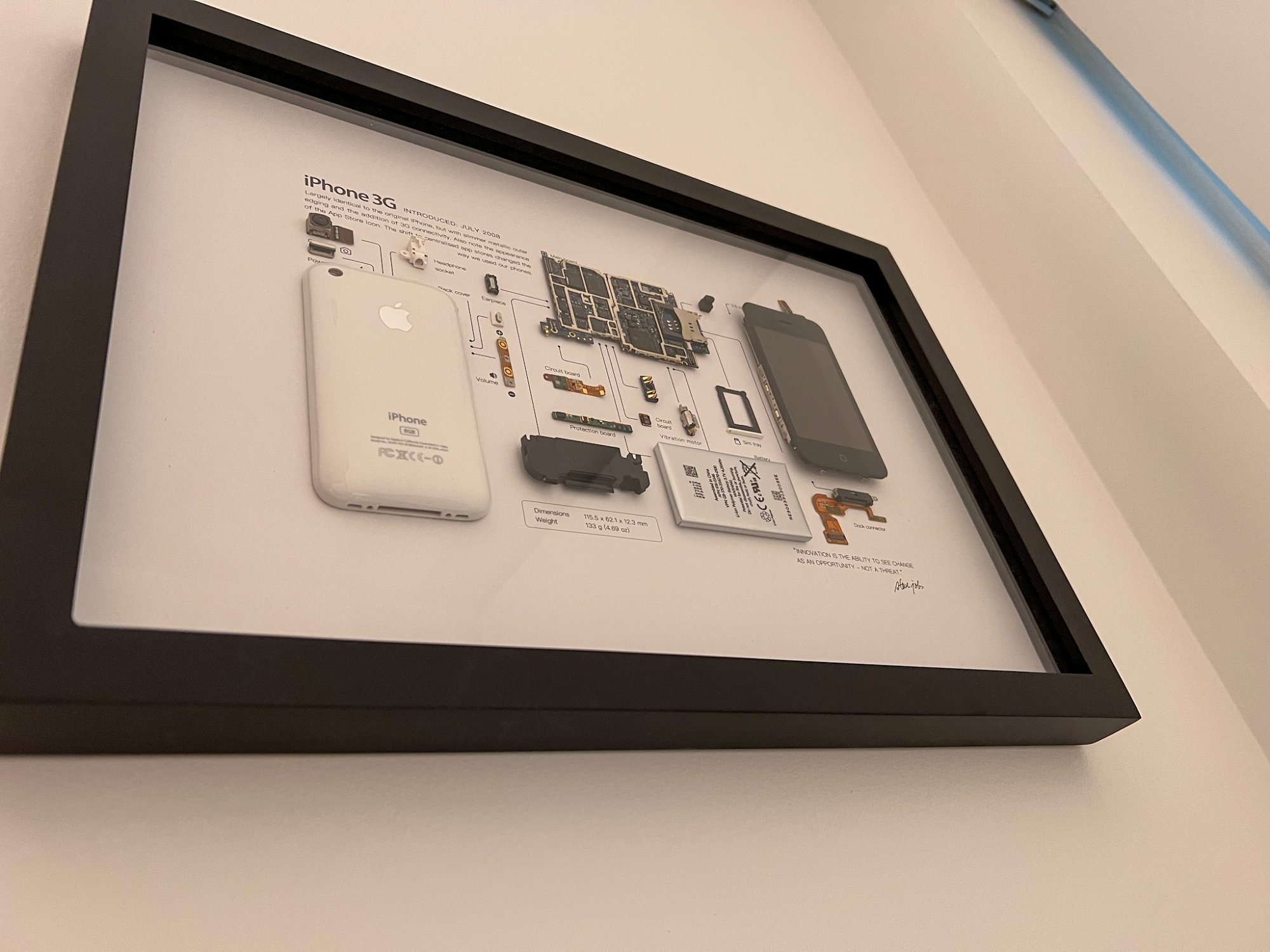 I use MindNode as a mind map tool. The mind map is a fantastic tool for doing a brain dump and visualising what makes sense and what doesn't.
The MindNode app is fantastic because, in this case too, it does one thing and it does it really well.
I use it every time I start a new side project to see if the idea has legs, and also when I create a new public talk.
Starting with a mind map makes me realise if I get something useful in front of me or not.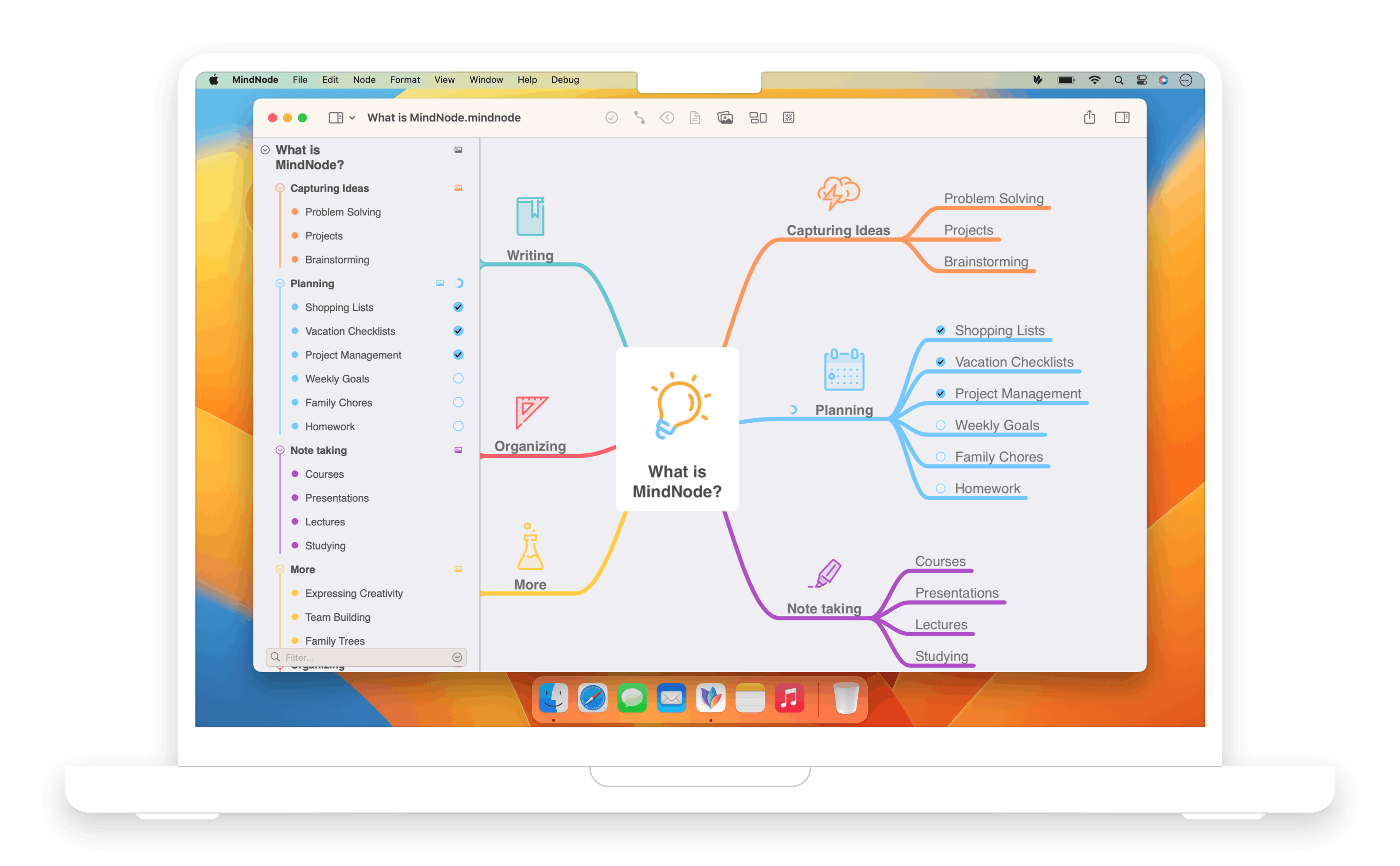 Last but not least, when it comes to capturing more intricate details and resources, Notion is the indispensable tool I turn to.
For my new YouTube channel, I begin by drawing topics from my mind map and expanding on them in Notion. I gather material from the web, such as links and videos, and then add the unique twist I have envisioned in my mind.
I also use Notion for compiling notes for potential projects, and the flexibility offered by this tool is incredible.
I even tried to use the AI feature available in the app, and it was great for brainstorming new ideas, improving some of my writing, and so on.
If you want to learn more about how I use these tools, I made a video on it!
What books, blogs, or podcasts recently caught your attention?
In the last few months, I've spent a lot of time studying what others do on YouTube and how to leverage the platform.
I have four channels that I recommend keeping on your radar if you have an existing YouTube channel or are thinking of starting one: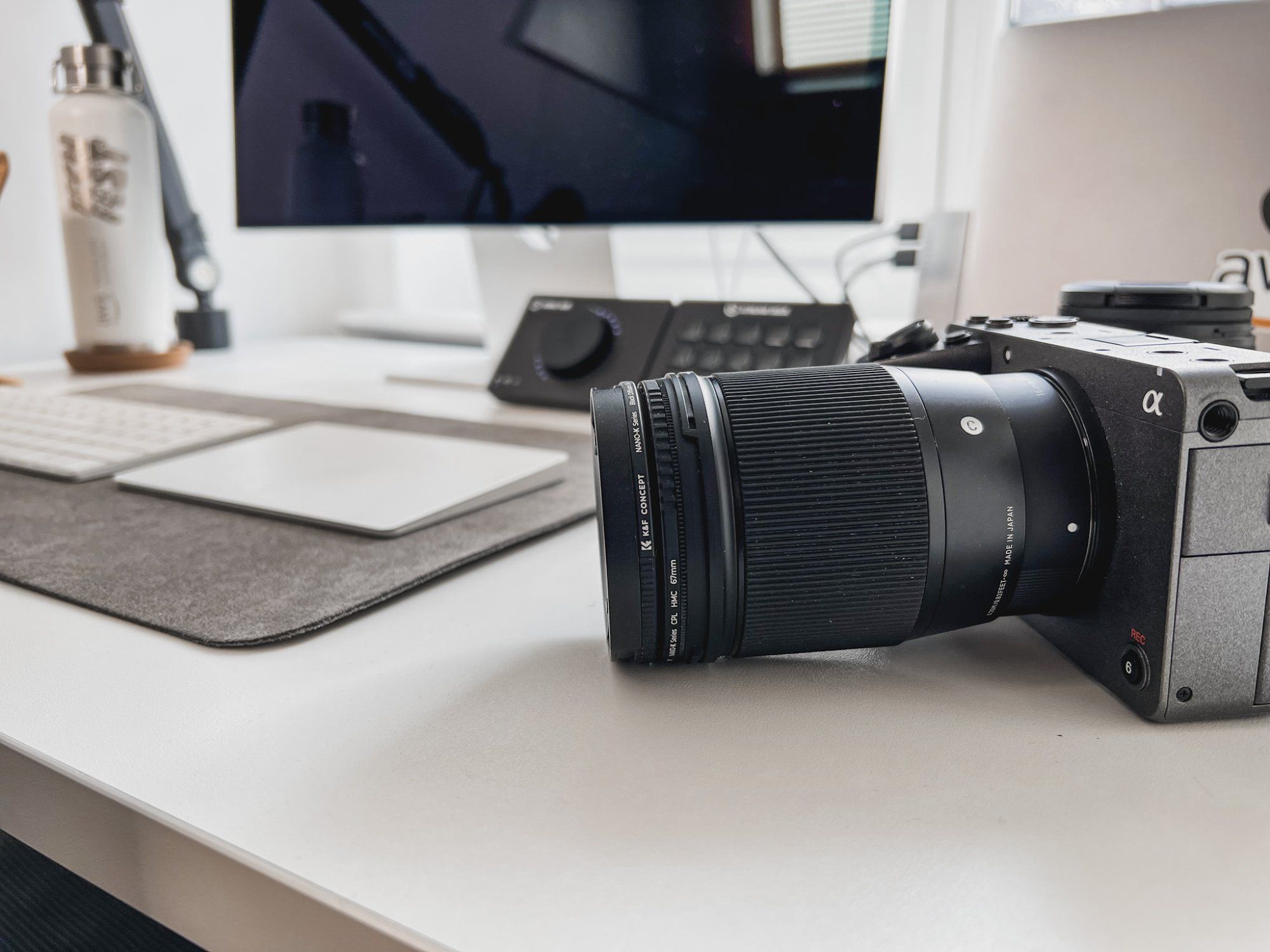 Any tips for other makers who want to improve their workspaces?
My main tip for your home office setup is to start small and iterate on that.
Don't settle for the first thing you find.
Define what the purpose of an object is, and identify the key characteristics, then research what fits your needs.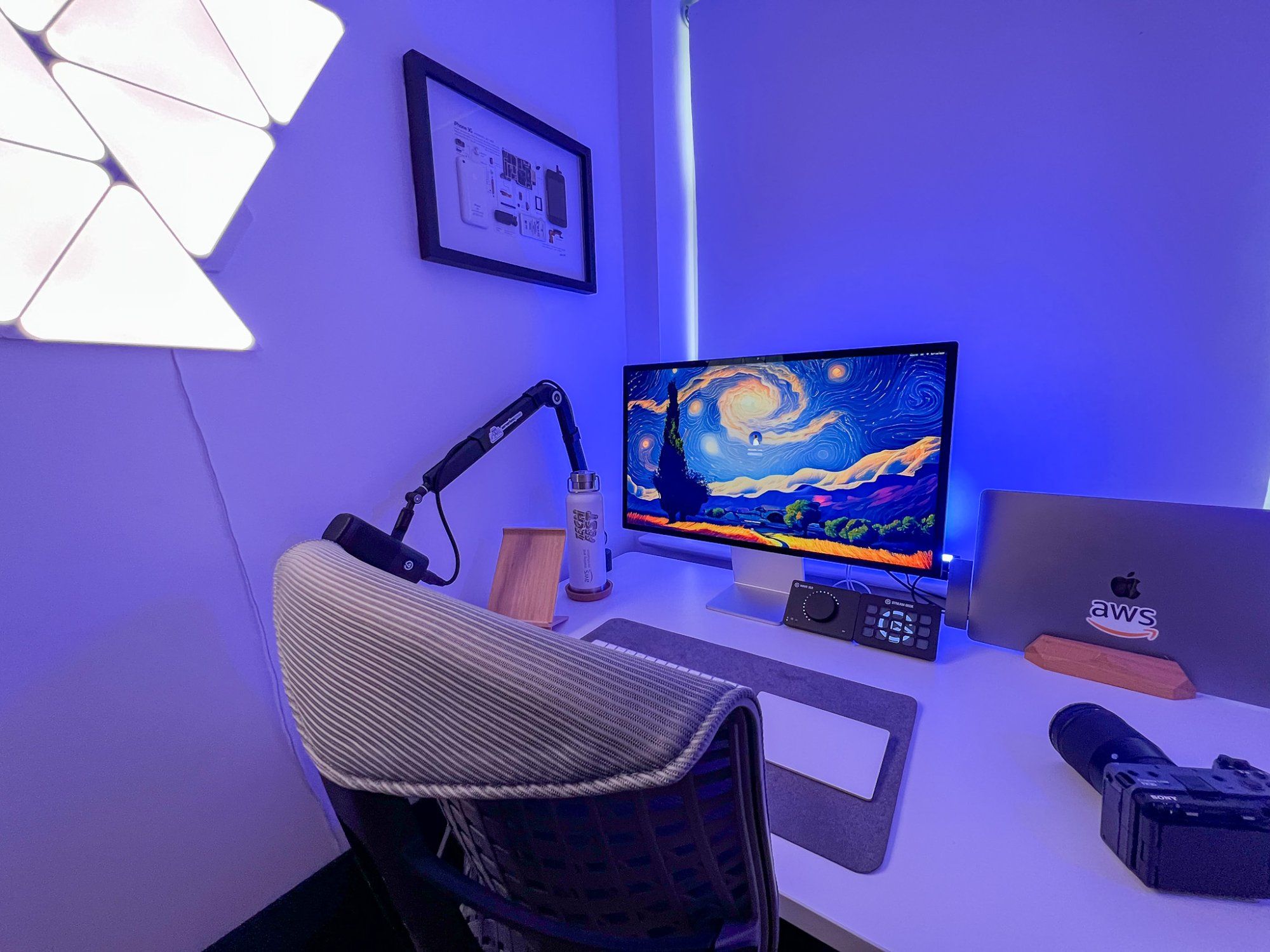 Sometimes I've rushed to buy something, but a few weeks later, I had to sell it or return it because it wasn't exactly what I needed.
Take your time, and slowly but steadily build up your dream.
I spent six months getting what I wanted, and I'm still looking for improvements.
What does your typical day look like?
Let's start by saying that no two days are the same at AWS.
Sometimes, I head to the office in central London for an event or customer meeting.
Other times, I travel to the other side of the world to deliver a public talk.
Often, I work from home.
Sometimes, I face a wall of meetings on my calendar.
On other occasions, I reserve time for deep work, allowing me to enter a state of flow and tackle the tasks on my to-do list.
My creative moments usually come after dinner when the house is quiet, and my mind can wander across multiple ideas.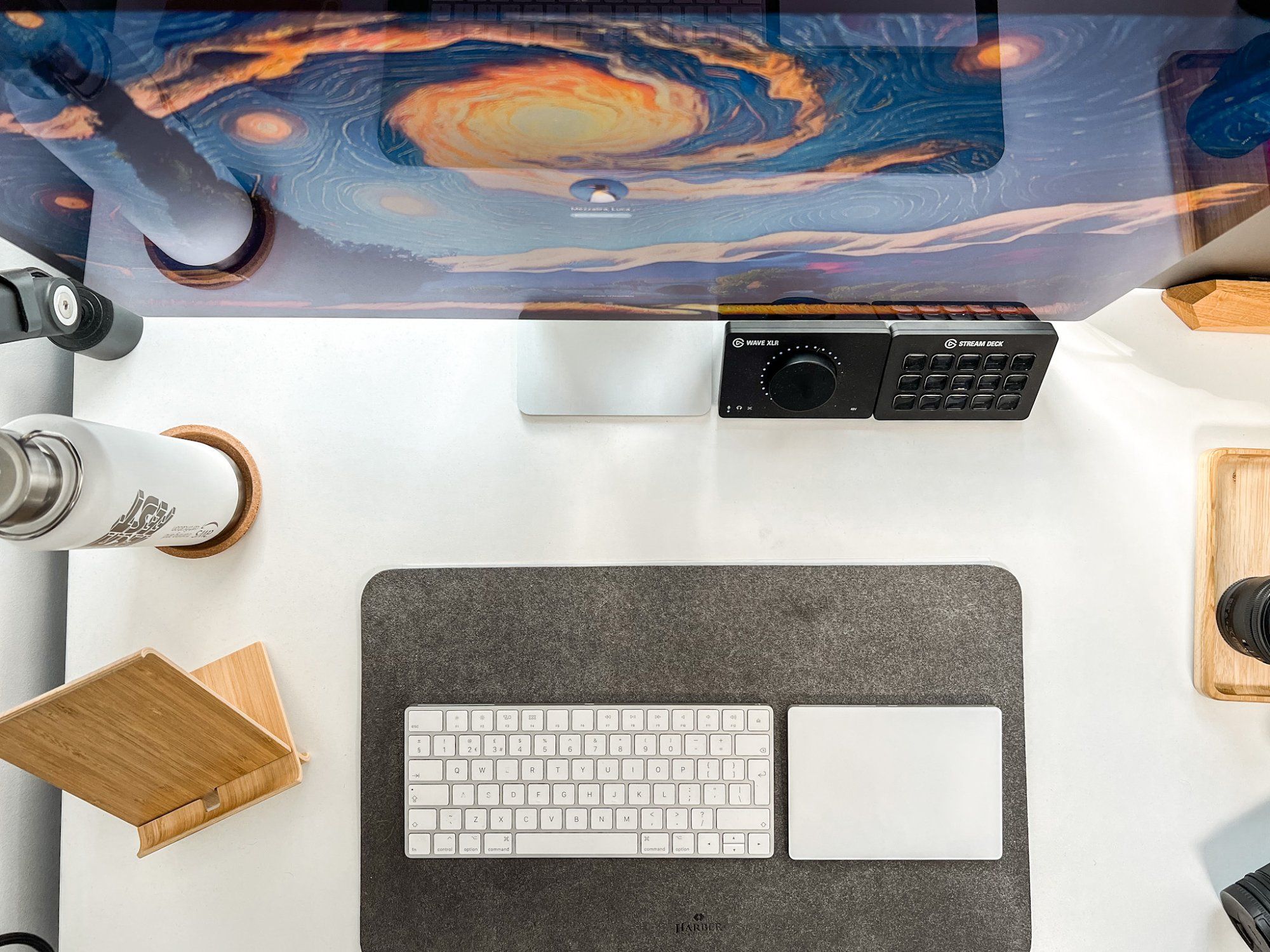 During this time, I often work on my side projects, like my recent YouTube channel.
I'm also writing a third book on AWS Lambda with a bunch of colleagues, which requires a lot of effort and discipline.
Luckily, my methods of organising things enable me to easily retrieve all the material I've collected to fill the pages of a chapter.
Writing a book is an intense experience, but it's incredibly rewarding when it's published.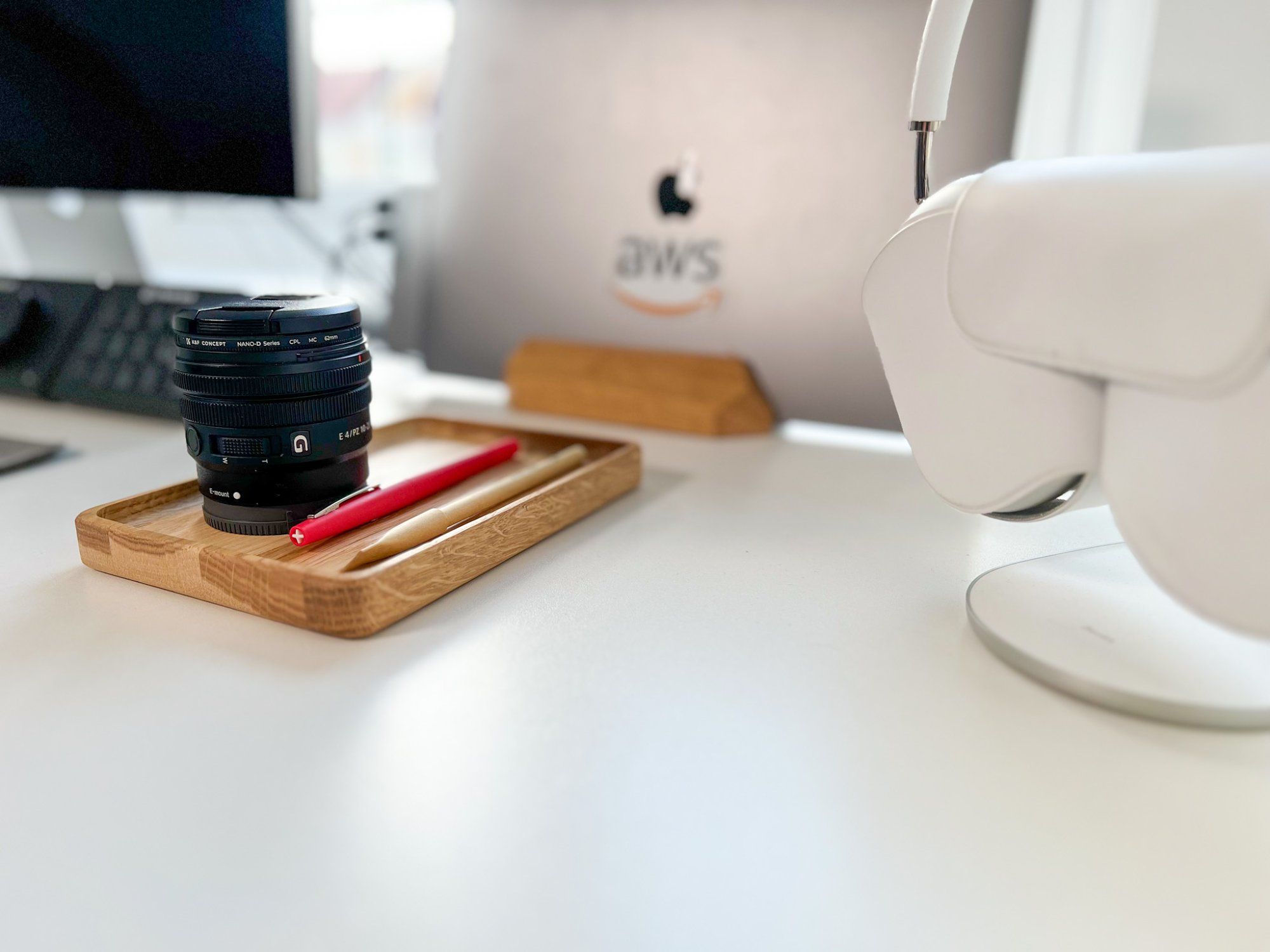 Your tips for working from home?
The game-changer for me was breaking down everything I do into small and manageable tasks.
This technique allows me to fill the gaps I have in my calendar and move things forward with less effort.
I tend to reduce the distractions on my desk so I can quickly enter a state of flow.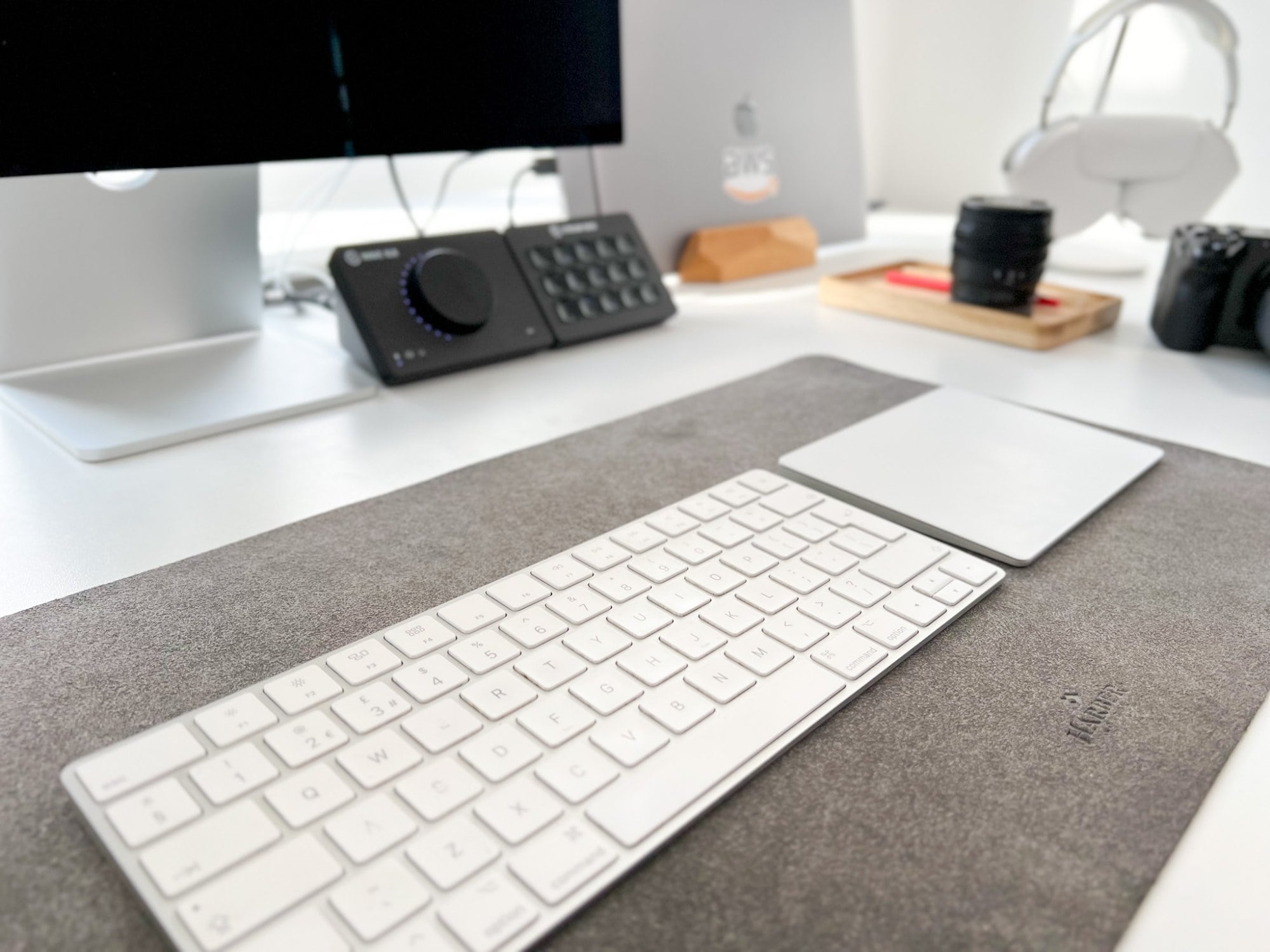 When I have important tasks to accomplish, I usually like to have a soundtrack in the background that helps me focus.
I discovered that the Lo-Fi playlists on Spotify help me maintain a consistent and pleasant melody in the background.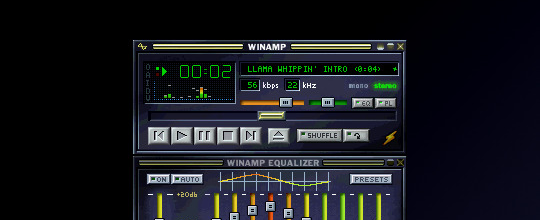 This provides greater focus, and I've accomplished more since I started using them.
If you want to give it a go, I recommend these top three Lo-Fi playlists in this short video.
We're a reader-supported publication. This article might contain affiliate links. It means we may receive a commission if you click a link and buy a product that our maker has recommended. The interview was done independently.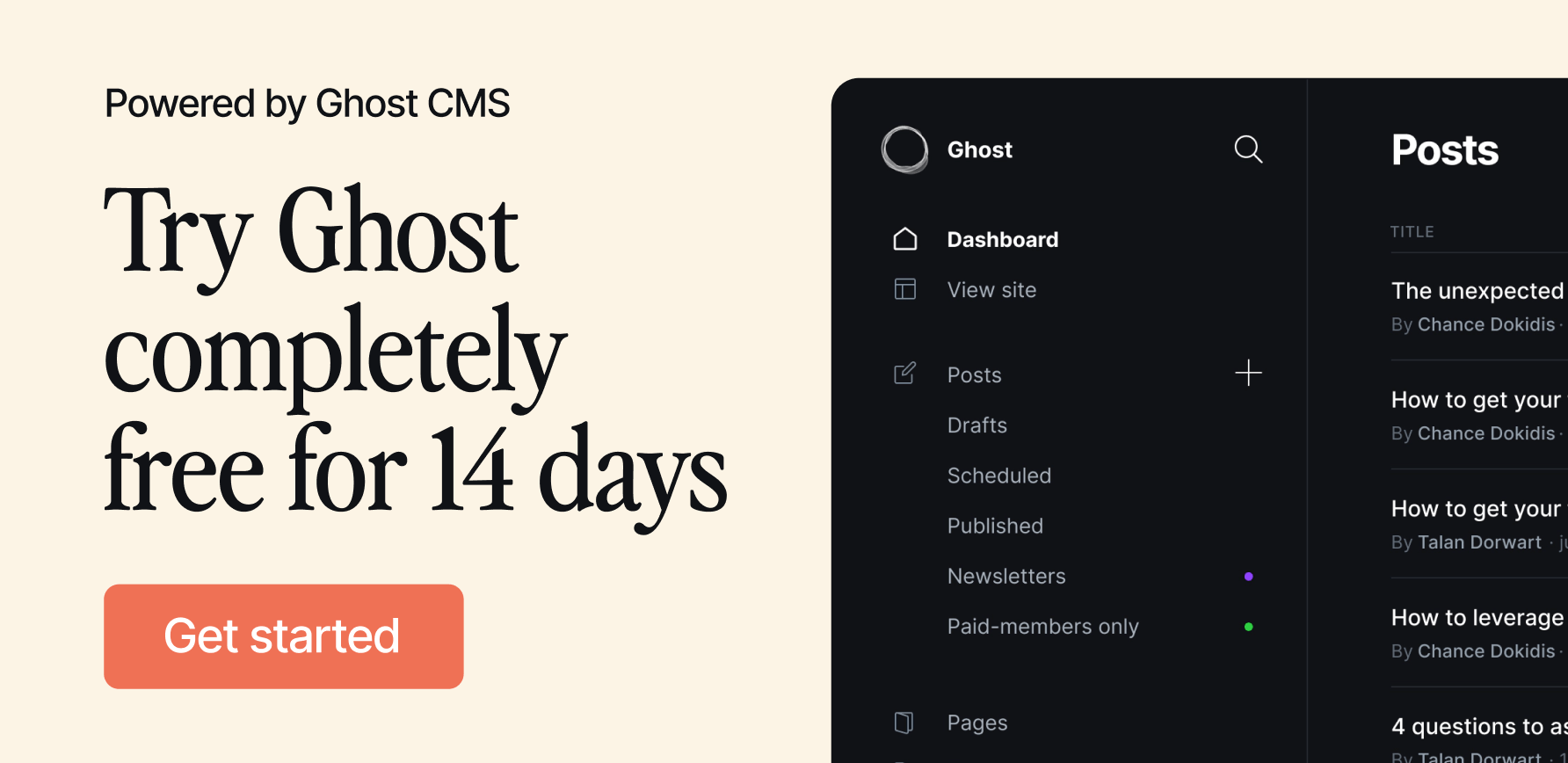 ---