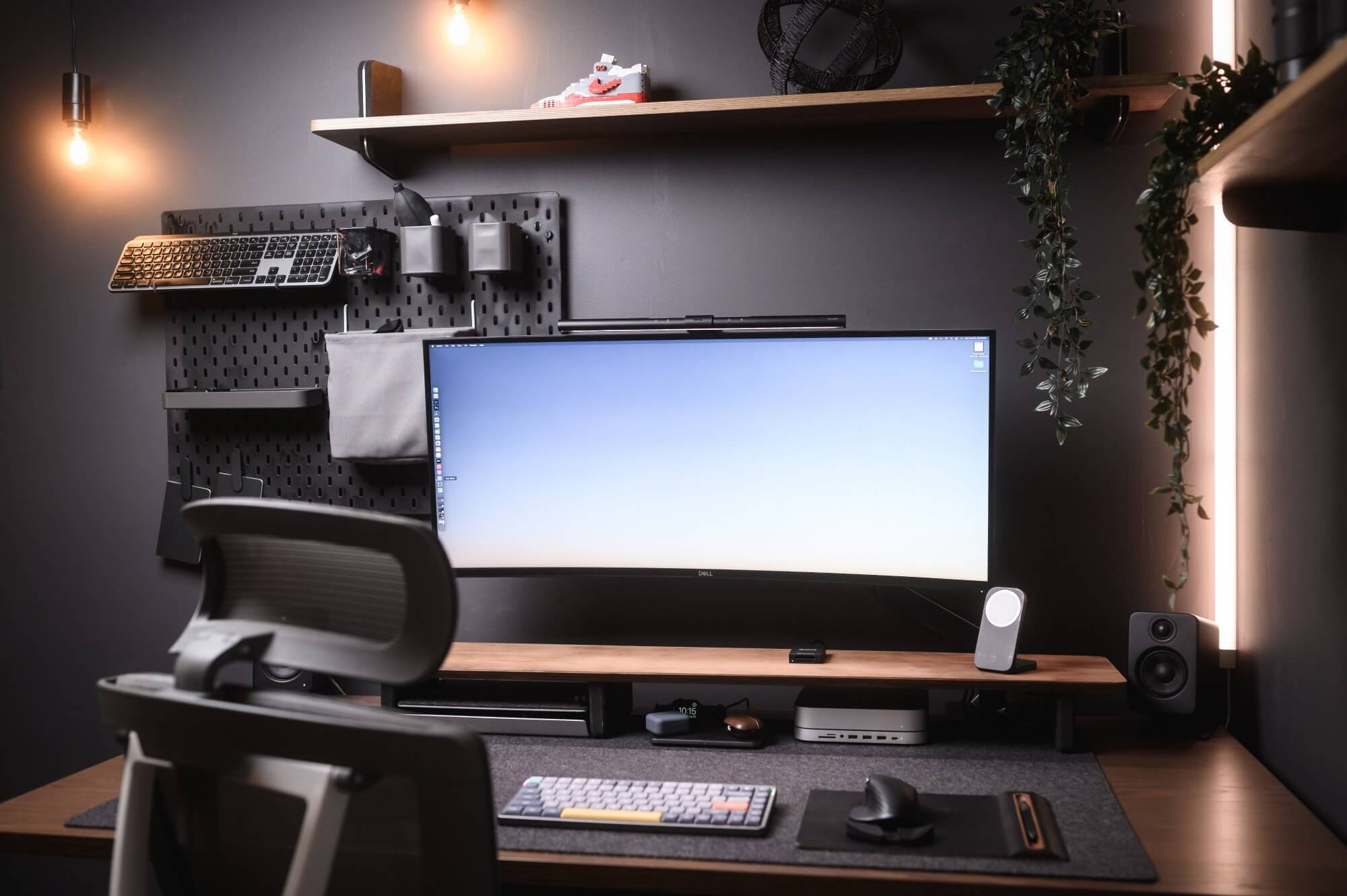 Photography Workspace in Vancouver, Canada
"I always go for convenience. Convenience to do this or that"

Name: Lloyd Carig
Location: Vancouver, Canada
Occupation: Live chat support / Photographer on the side
Room size: 7 m² (75 ft²)
Cost of the setup: ~$6K
Social media: Instagram, YouTube
Hello! Tell us a bit about yourself
Hi, my name is Lloyd. I'm a father of two beautiful children and a husband to an amazing wife.
I work full time as live chat support for one of the major telecom companies in Canada.
On the side, I'm a photographer. When it comes to paid work, I shoot family portraits. It's been fun!
Other than that, I take photos for myself — mostly landscapes & cityscapes, as well as some product or tech stuff that you can find on my Instagram page.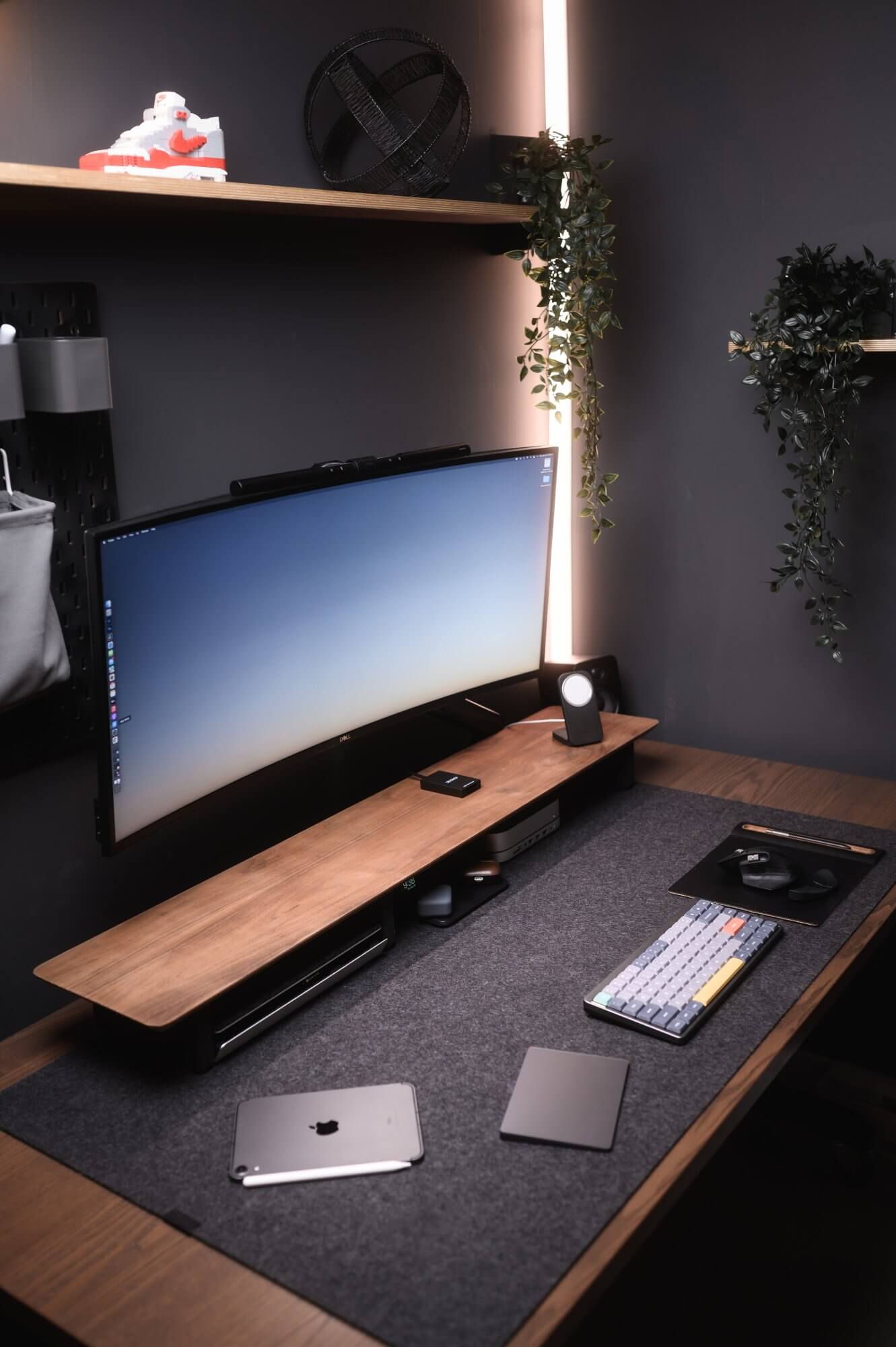 I initially picked up a camera to take photos of my sneaker collection. I was inspired by the sneaker pages you'd see on Instagram.
That's where the passion began.
After taking photos of countless sneakers, I started to try and learn different branches of photography.
It opened an entirely new world for me.
I've been shooting seriously for about five or six years now. Currently, I'm learning more about filming stuff. I started my fairly new YouTube channel where you can see my previous workspace.
And for someone who never bothered about shooting videos and filming stuff, I think the first video did a pretty great job.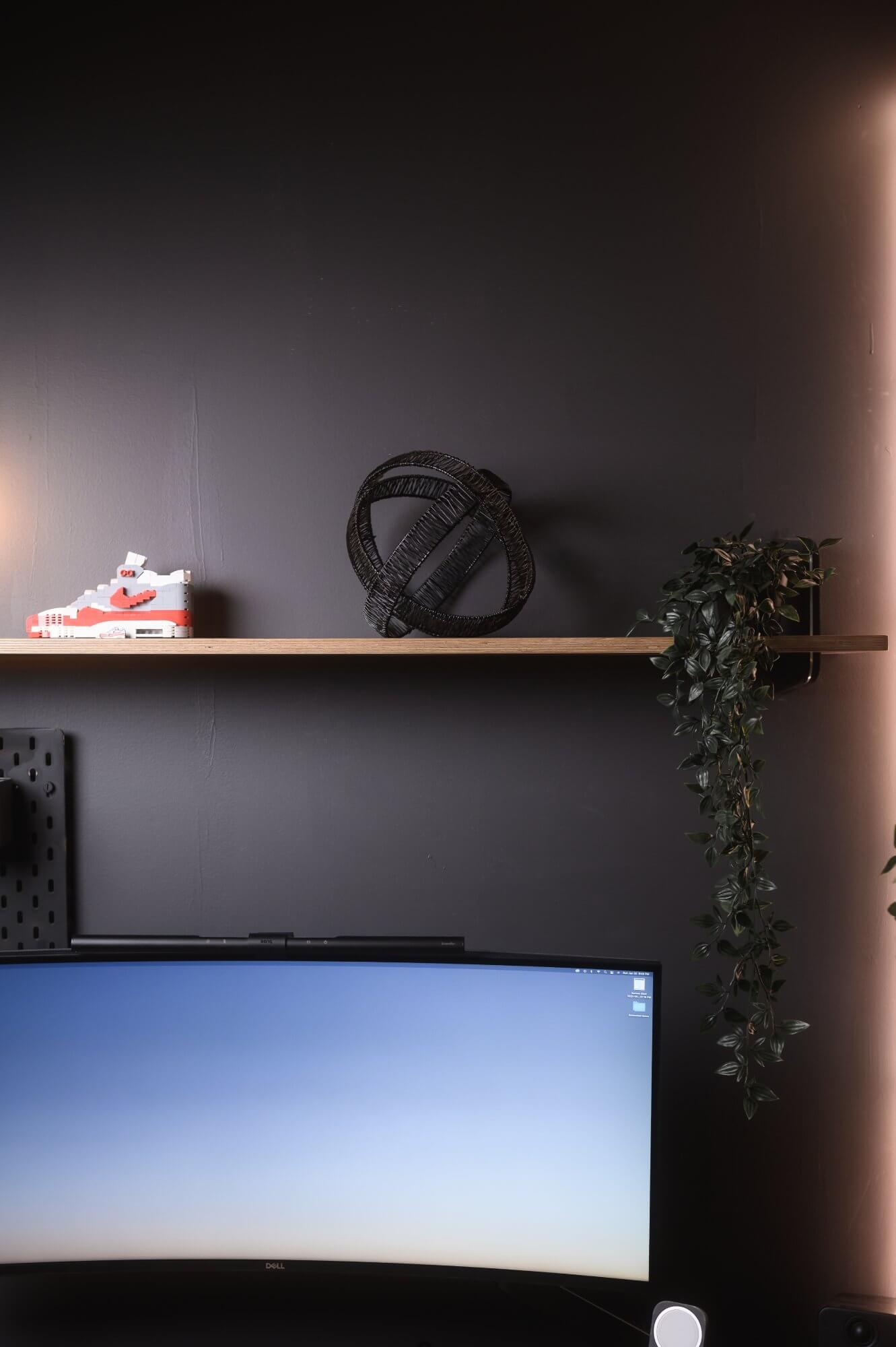 It helped with a bit more exposure on a different platform which also translated to my Instagram growth.
That Instagram growth slowly opened opportunities for me to work with different brands and publications.
It didn't seem possible when I started taking photos of my sneakers.
Take us through your setup
My family and I moved to a new place about a month ago. That meant I would need to design an entirely new space which was a really fun process.
The office space that I have is pretty much the den in the apartment — not too big, 9×7,5 ft.
At first, I tried to just bring the old setup to the new space. But then I slowly realised that the desk I had was too wide. That means it was taking up too much space without any good reason.
That made me look back at my old desk setup and borrow just that old feel from it. It's the one with walnut aesthetics.
One thing I liked the most is the dedicated space for my office. Back at the old house, my space was just a small corner, not even a room.
The only problem I had was with the lighting.
It's a den.
There's no window and no natural light coming in.
I didn't like using the light that was installed in the room. So I had to figure out how to have my C-stand [a heavy-duty tripod] with the softbox inside the office in a non-distracting way.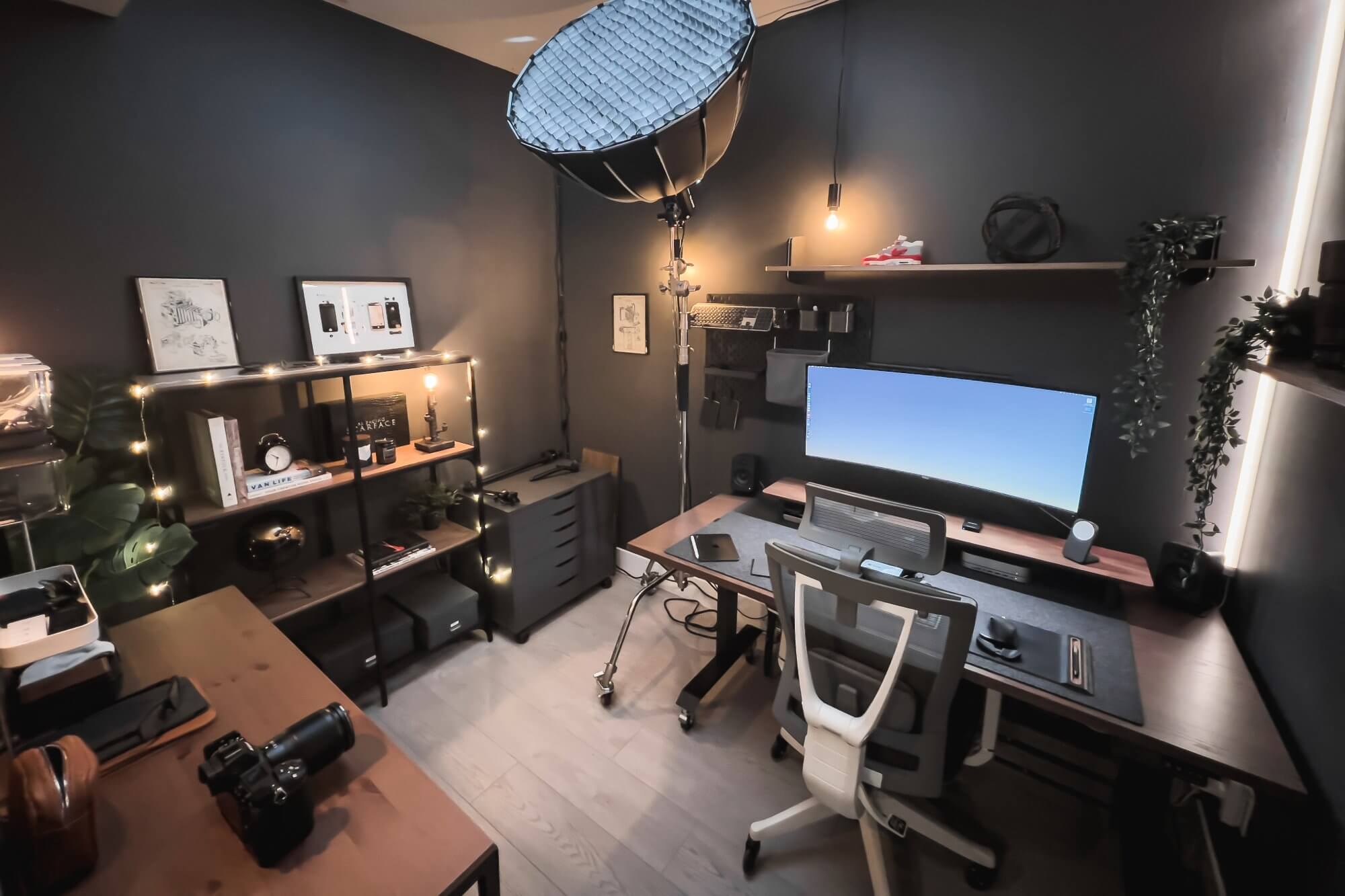 Also, I've added four hanging lights (two on each side of the wall) with Philips Hue bulbs, a lamp on a display shelf with another Philips hue bulb, and a Govee light strip right by the corner of the desk.
Now I have my lights spread out evenly and I can easily adjust them with Google Assistant.
The desk itself is from IKEA, a 63×31,5″ walnut top. This is a perfect length and depth for my space. It sits on top of a standing desk frame from MotionGrey.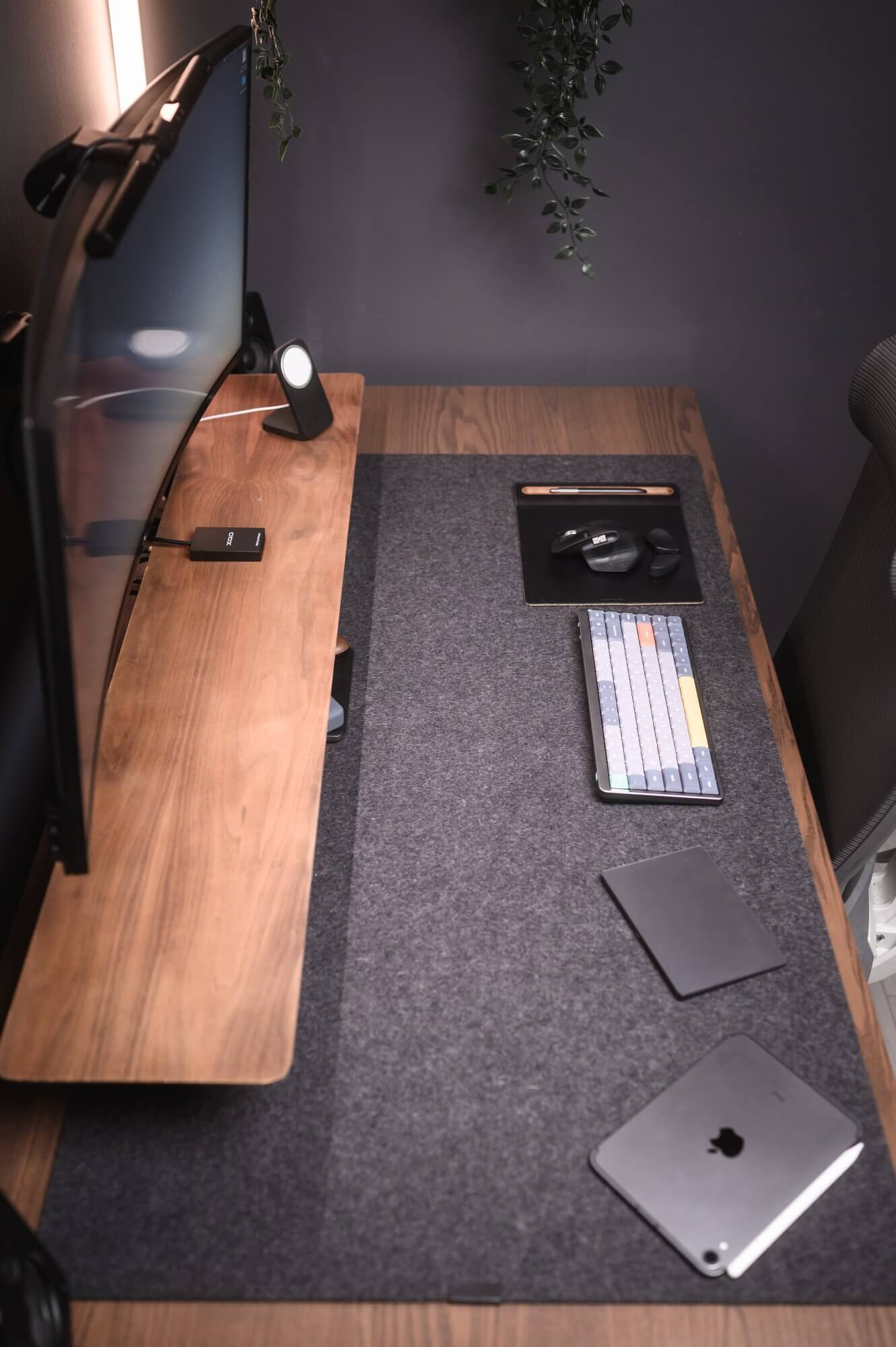 The M1 Mac Mini is the one that powers the entire desk setup. It's connected to a 38-inch ultrawide monitor from Dell. The monitor serves a dual purpose for my content creation and is also perfect for my 9-5 job. This screen comes in handy when I'm running multiple windows at once.
For the peripherals, it's always the Logitech MX Master 3 on the right and the Apple Magic Trackpad on the left.
Keyboard-wise, if I'm not working my 9-5, it will either be the Nuphy or the Keychron K3.
If I'm working, that will be the Logitech MX keys because that numpad is a must.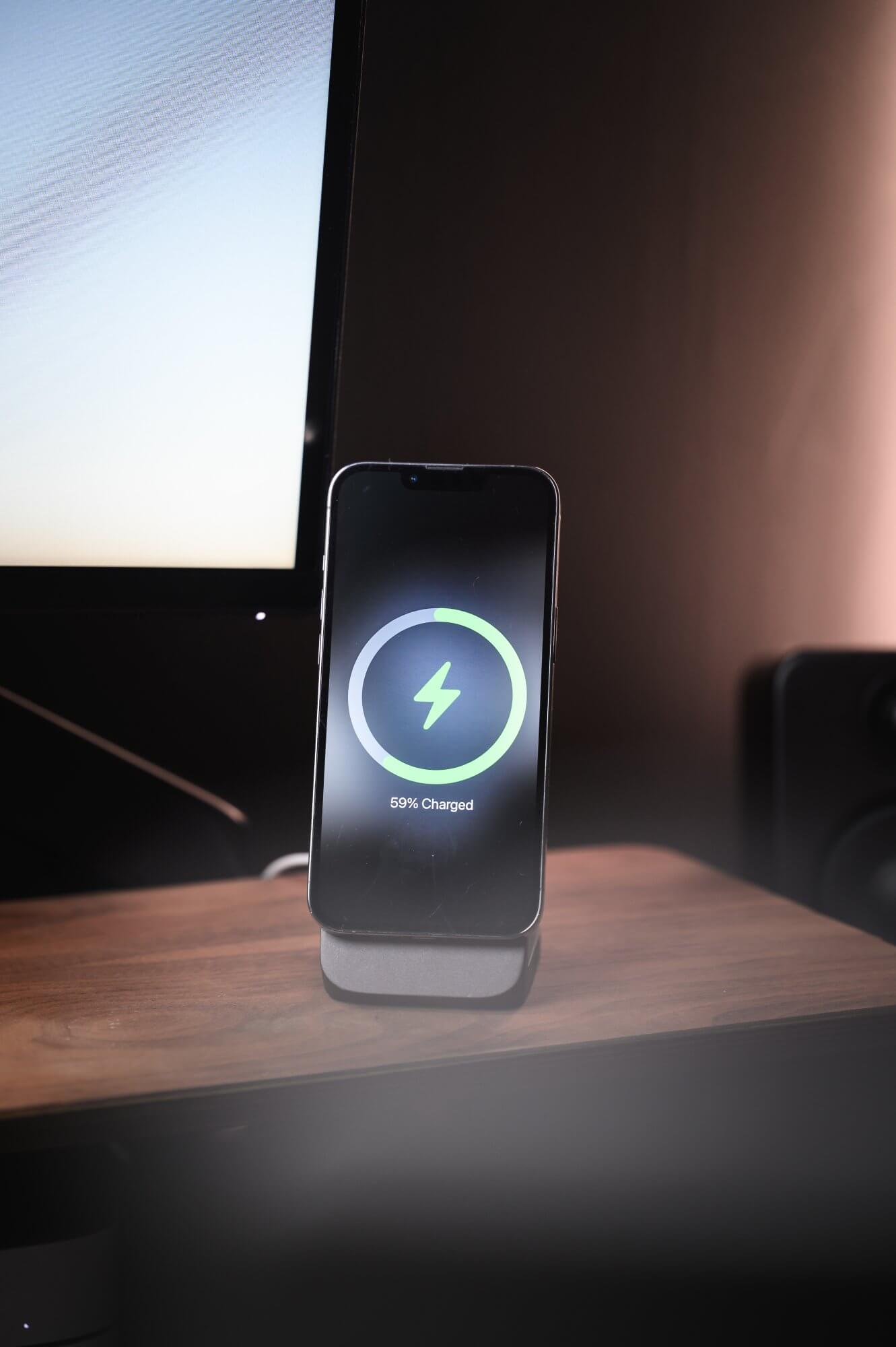 You'll see multiple Grovemade accessories around — the desk shelf, the desk mat, the mouse pad, and the wall shelves. I think that Grovemade and Artifox create the best office accessories out there — they're worth every penny.
Lastly, I have a couple of Nomad chargers on the desk for my phone, watch, and AirPods. For speakers, I've been using Kanto Yu2 for quite some time now.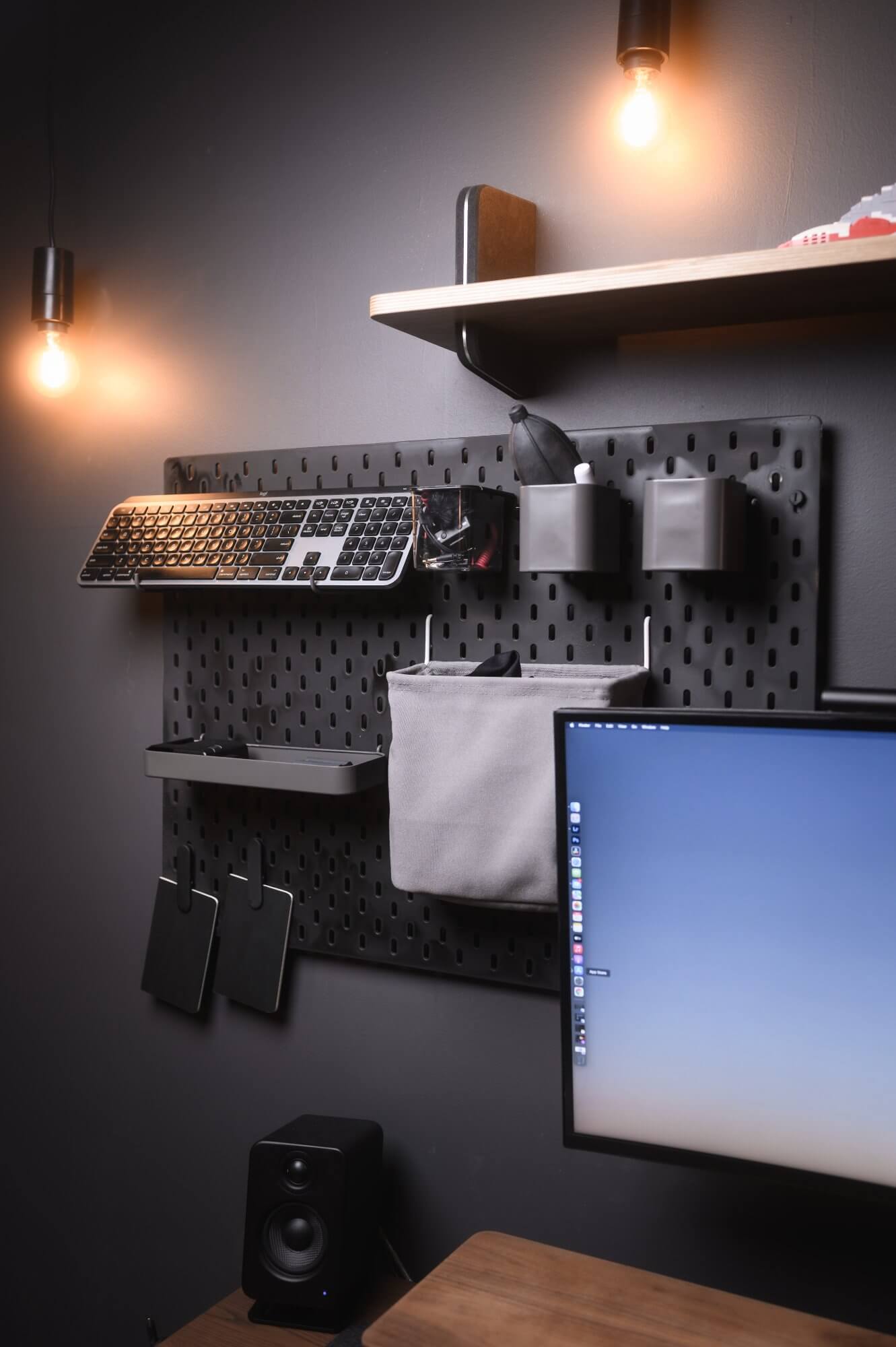 I got a brown SKÅDIS pegboard from IKEA. I went ahead and spray-painted it in matte black.
This is an ongoing project of mine. I'd want this to be some sort of charging station but haven't paid much attention to it yet.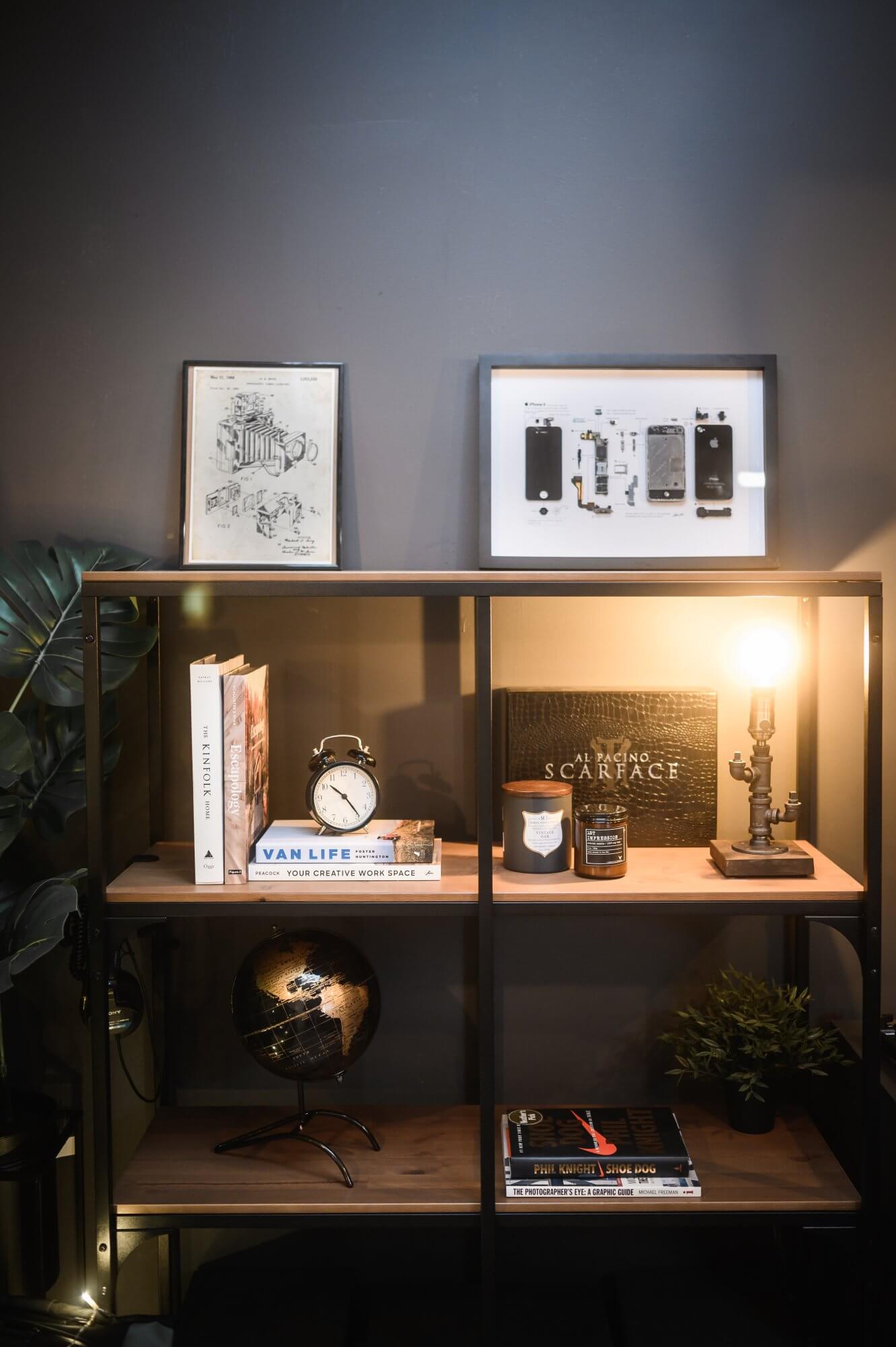 On the top of my IKEA bookshelf, there's a framed blueprint of a vintage camera.
I got it from Etsy. It's a nice visual for what really drove me into content creation which is photography.
Next to it is a deconstructed iPhone 4 that Grid Studio sent to me. They initially wanted to send an iPhone 5 but I asked for the iPhone 4 specifically — that was the first iPhone that I had.
The black and gold globe is something that I just randomly saw in a store for like $20. I thought it was cool and brought it home.
A couple of scented candles bring a pleasant aroma to the small room that I'm in.
I got the industrial lamp off @relic.lighting from an artisan show a couple of years back. I replaced the bulb with a Philips Hue Edison-looking one so I could control it with a smart home kit.
Lastly, I've got the Scarface DVD pack. I believe this is the anniversary special edition pack. It comes with a disc and some bonus materials.
It's one of my all-time favourite movies.
As soon as I saw it for $10 on the Facebook Marketplace, I knew I had to have it in my home office.
A fake plant and an old-looking clock from IKEA complete the look.
What's your favourite item on your desk?
Hm-m, that's tough.
Each one has its own purpose. It's as if there's nothing to highlight specifically.
But if I honestly think about it, I always go for convenience. Convenience to do this or that. With that in mind, there are two items that stand out.
The Satechi Mac Mini Hub.
I think I even bought that first before buying the Mac. Got it directly off Satechi's website. It gives the convenience of having the ports facing you, instead of using the ports of the Mac behind it.
Then the casters are my other favourite.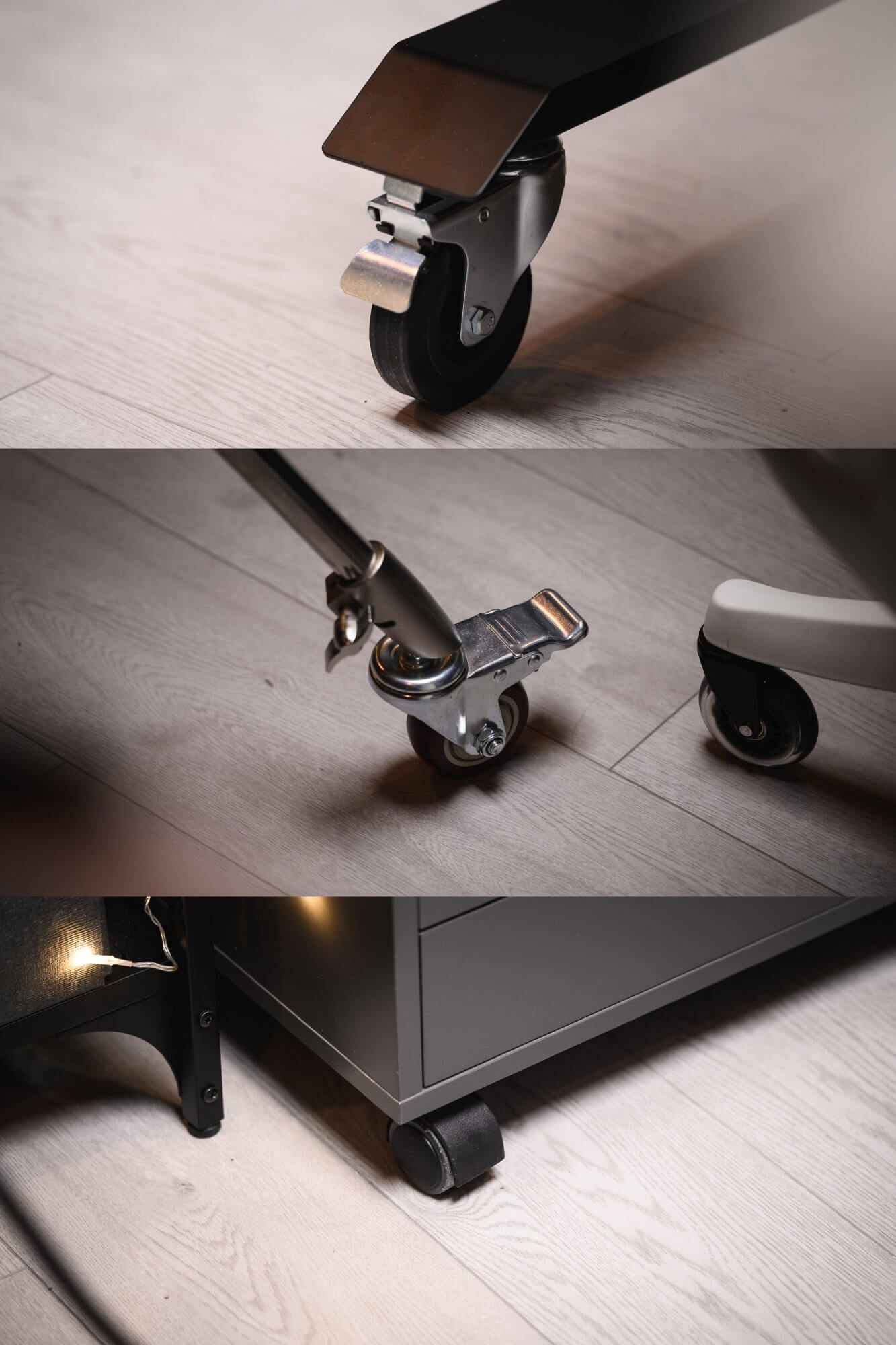 I can easily move my desk, the C-stand that holds the main light, and the IKEA drawer on casters.
Again, convenience.
What apps or tools do you use to get things done?
When it comes to software or apps that I use on a daily basis, that would be Lightroom and Photoshop, easily.
Lightroom has been my go-to software for editing photos.
Photoshop, on the other hand, is better suited for more serious projects.
I have a cloud subscription for Adobe. The entire process of moving my workflow from the main computer to the iPad and iPhone has been very efficient.
What books, blogs or podcasts recently caught your attention?
I'm not really into reading books.
But lately, I've been greatly inspired by Escapology and The Kinfolk Home.
With our move to the new house, these two books were my go-to for inspiration on what to do with a certain space.
Not that I was able to apply what I saw in it but there's something therapeutic when looking at amazingly designed spaces around the house.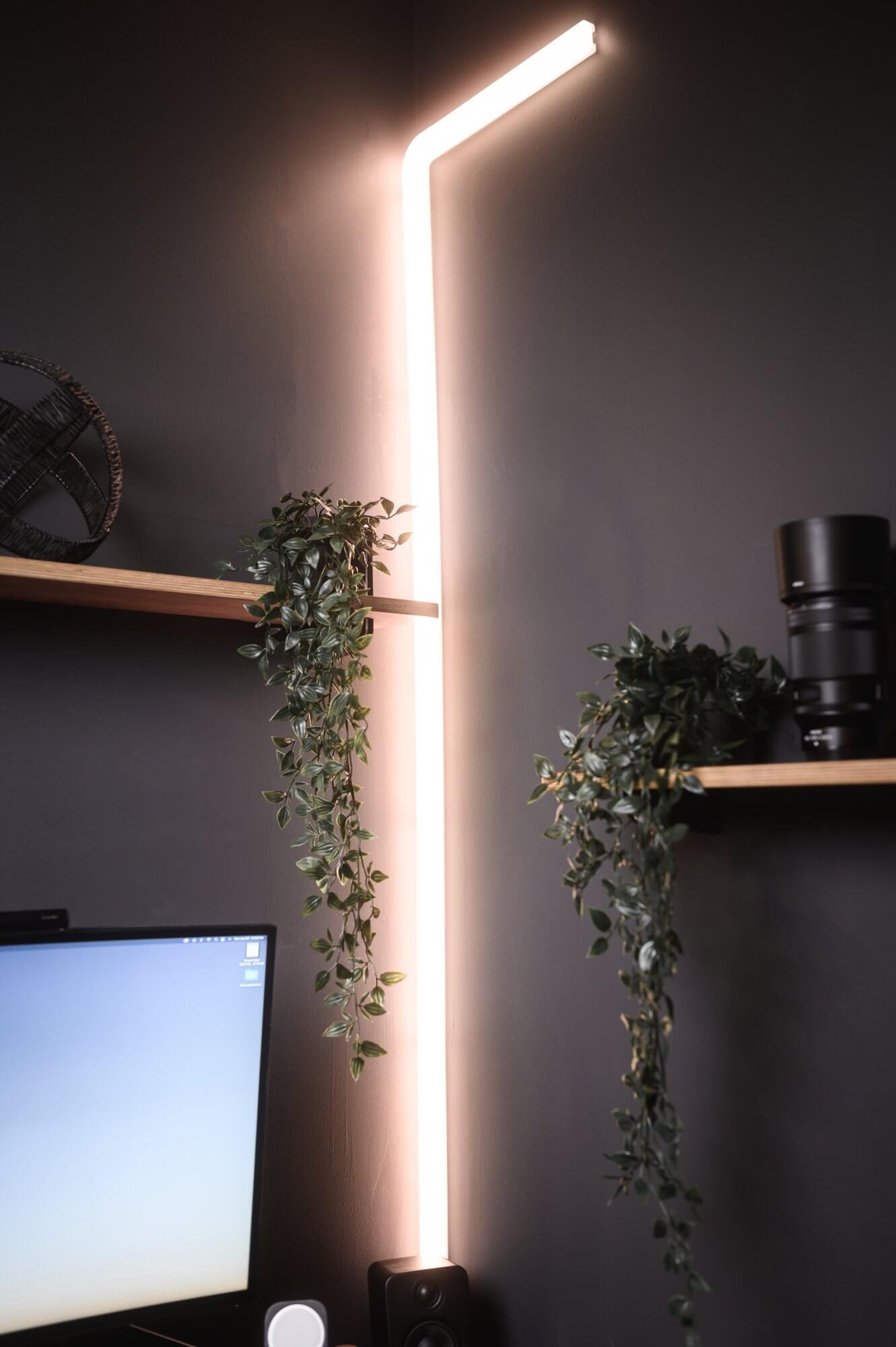 For podcasts, there are two that I always listen to.
The first is The Moe and O Photo Show Podcast. It's about two middle-aged men talking about photography and anything from food to movies and a lot of random stuff.
The second is Road Trippin'. This one is mainly hoops-related — NBA.
Any tips for other makers who want to improve their workspaces?
Don't go for the most expensive option — check for used stuff, too.
You'll be surprised how much money you can save by buying used furniture. Facebook Marketplace usually has some hidden gems.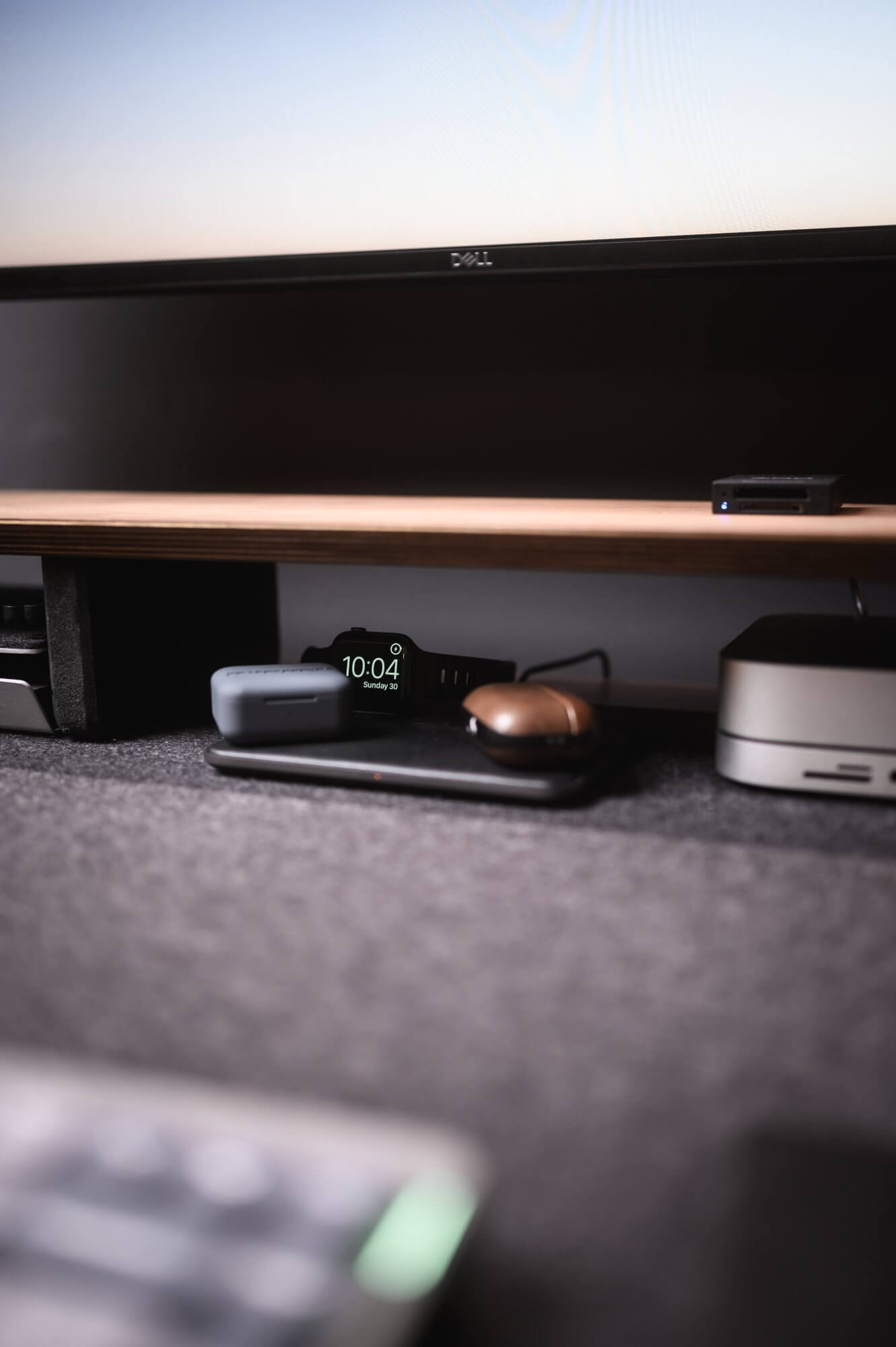 Also, make sure that you're designing the office for yourself.
Don't get caught up when looking at other workspaces on Instagram.
That desk setup might work for others but not work for you specifically.
What does your typical day look like?
I've been working from home for roughly two years now.
My weekdays are always the same except Mondays — I get Sunday and Monday off from work.
I usually get up at 6:30 am and check my phone for about 15 minutes. Then I wake the kids up at 7 am and prepare breakfast for the family. By around 8 am, my wife would take the kids to school.
My work starts at 11 am and that would be until 7 pm. That gives me about three hours to clean up whatever needs to be cleaned in the kitchen, check my social media stuff and sometimes even shoot some content before I start my day job.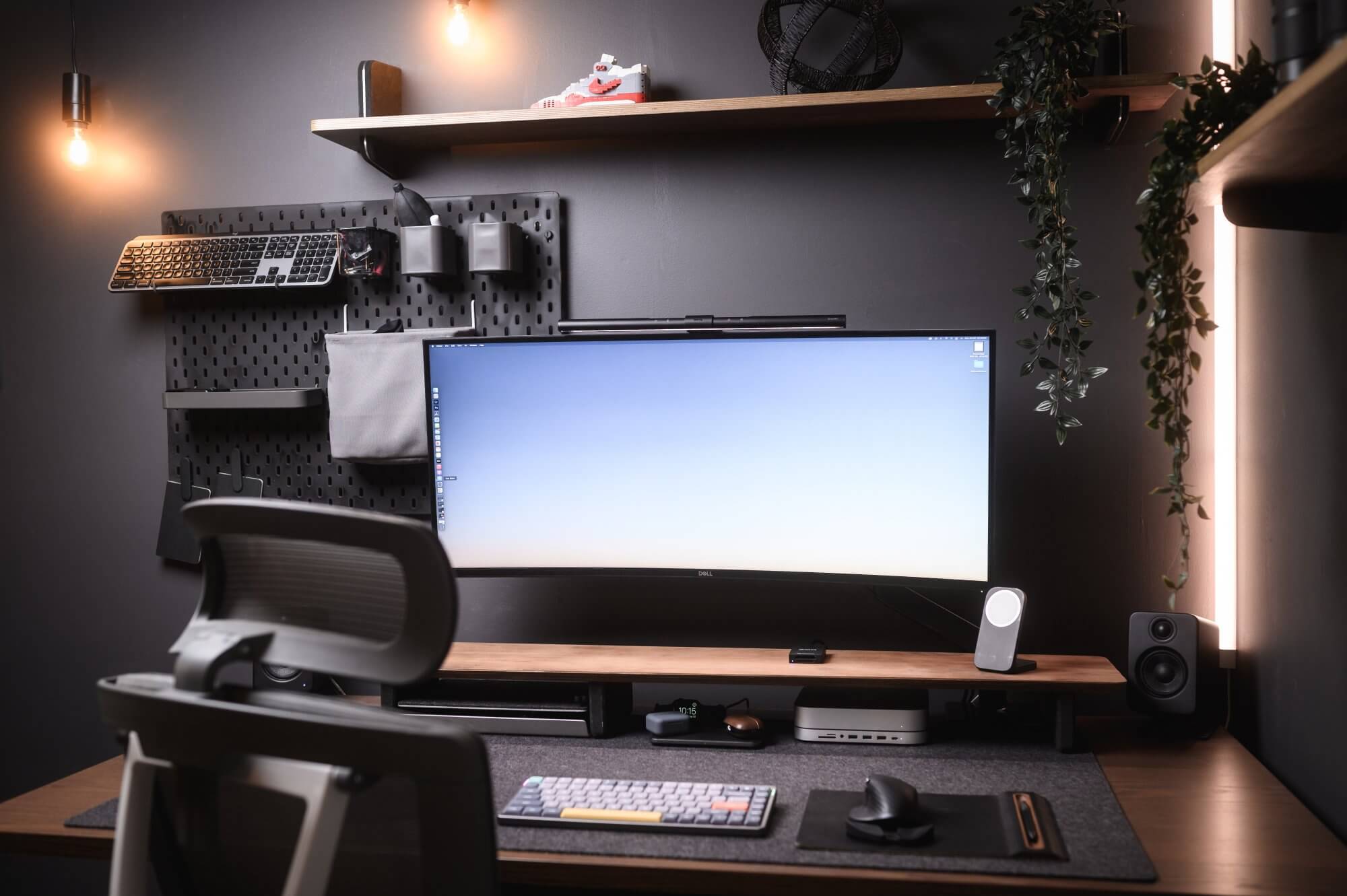 I use the same workspace for my job. By 11 am, the desk would be on its standing height and stay that way for about two hours.
I find it efficient to start working standing up rather than sitting down.
By around 4 pm, the kids would arrive from school. I usually check in with them and then give them some time to play and do their stuff.
I do get two 15-minute breaks and one 30-minute lunch for work. But what I do is I take it all at the last hour of my work, from 6-7 pm.
That way, I can hang with the kids, get some dinner ready and just relax till the work is done.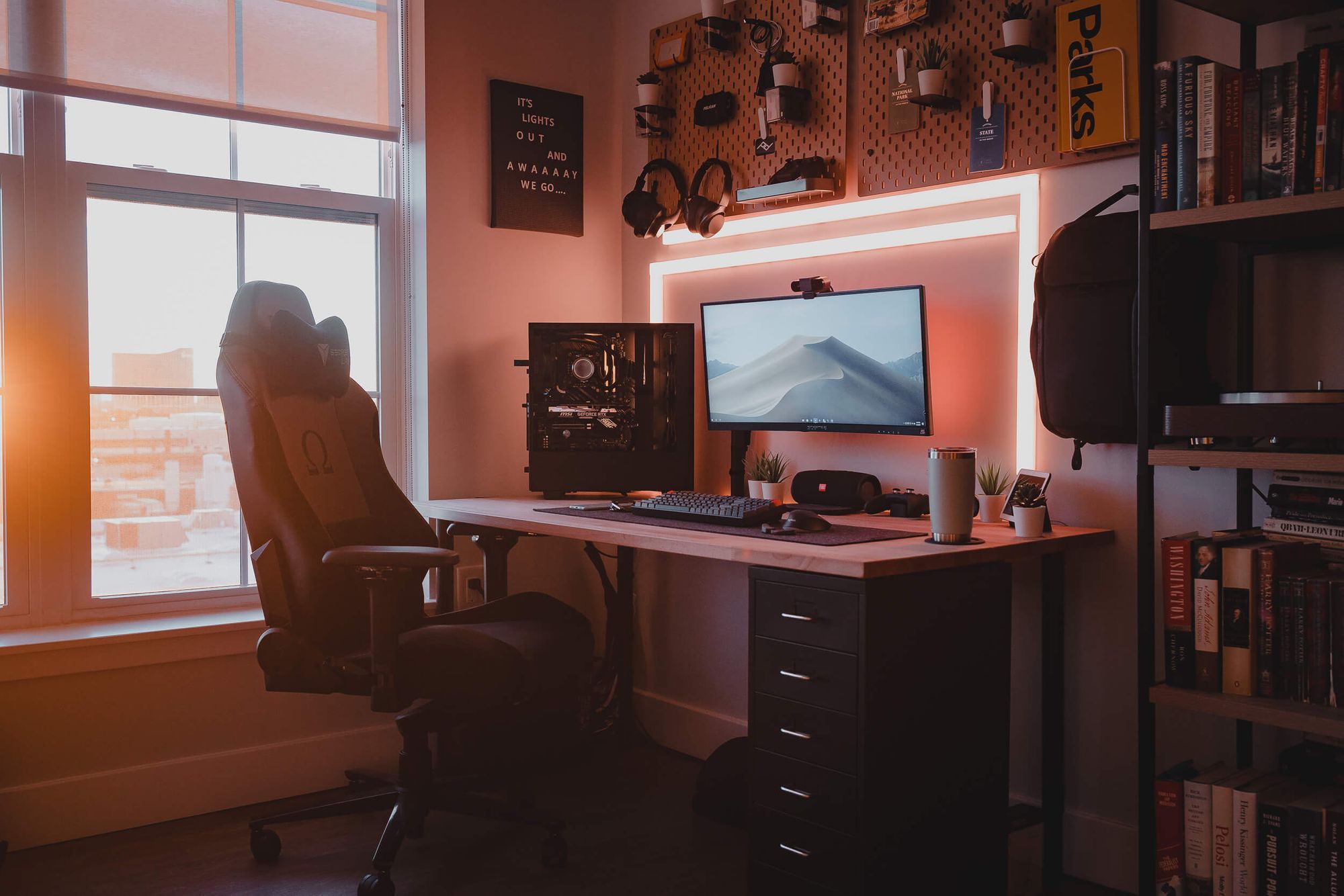 On weekdays, kids usually go to bed at 8:30 pm. That gives me enough time to do whatever I want.
That's usually checking my socials, creating content for brands that I work with or sometimes just sitting back and watching shows.
That routine stays the same from Monday to Saturday.
My Sundays are usually unplanned. I usually just wing it and do whatever stuff the fam wants.
Your tips for working from home?
For anyone who's about to start working from home or have been working from home for a while, my best advice is to come up with a routine.
In my case, it wasn't a big adjustment when it comes to waking up early. I have kids that I need to help get ready for school.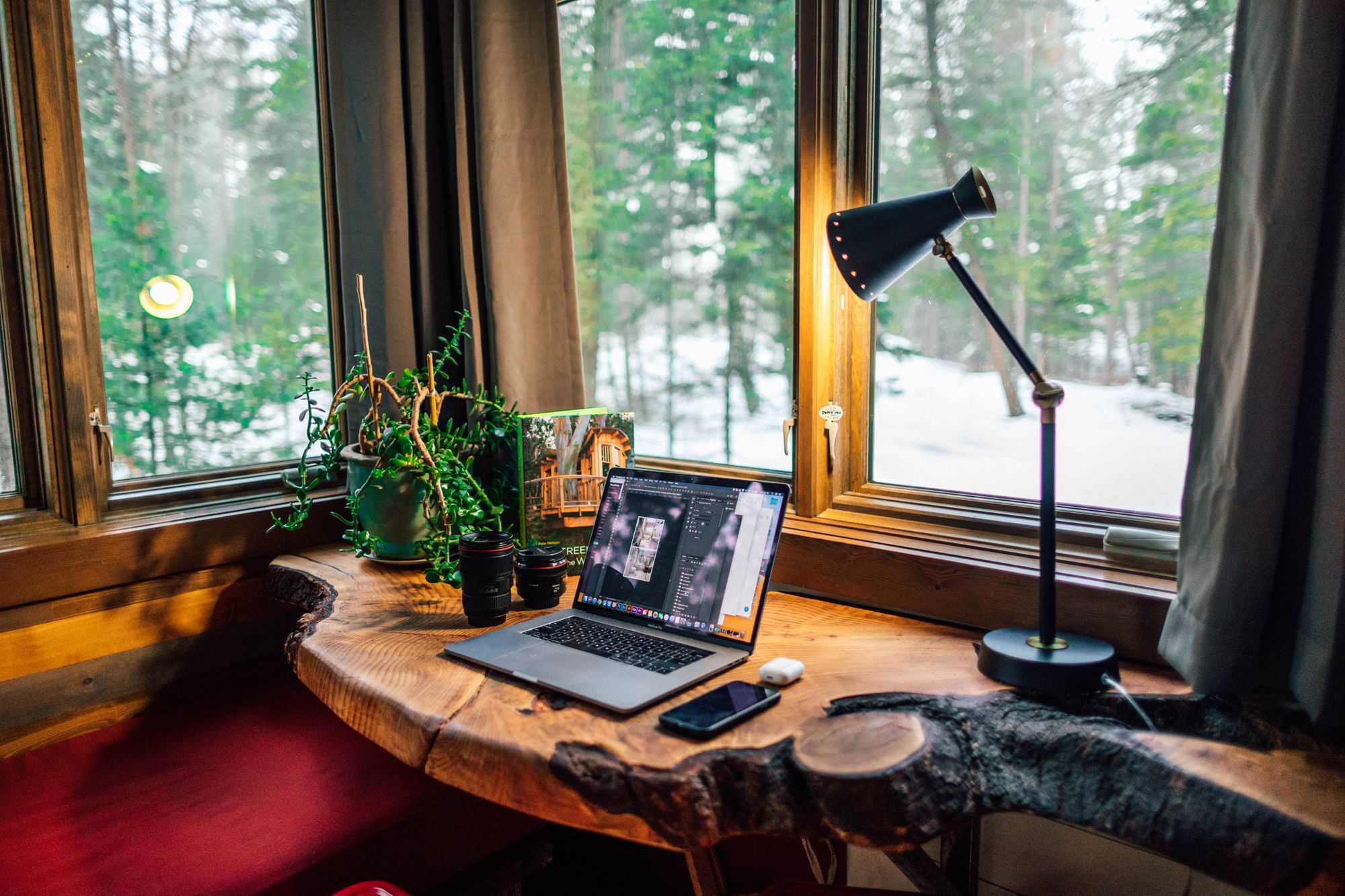 I also recommend having a dedicated space where you can do your work. Have a workspace outside your bedroom if the space permits.
This will help you have that feeling of still "going to work" even if you're just taking a few steps to go to the other side of your house.
Get ready the same way how you get ready when working at the office.
That means showering and stuff.
You could dress up too if you want, but me, I don't dress up anymore. Lol!
Another thing that most people forget is to invest in a good chair. If you're working from home, then most likely, you'll be spending a huge chunk of your day sitting down.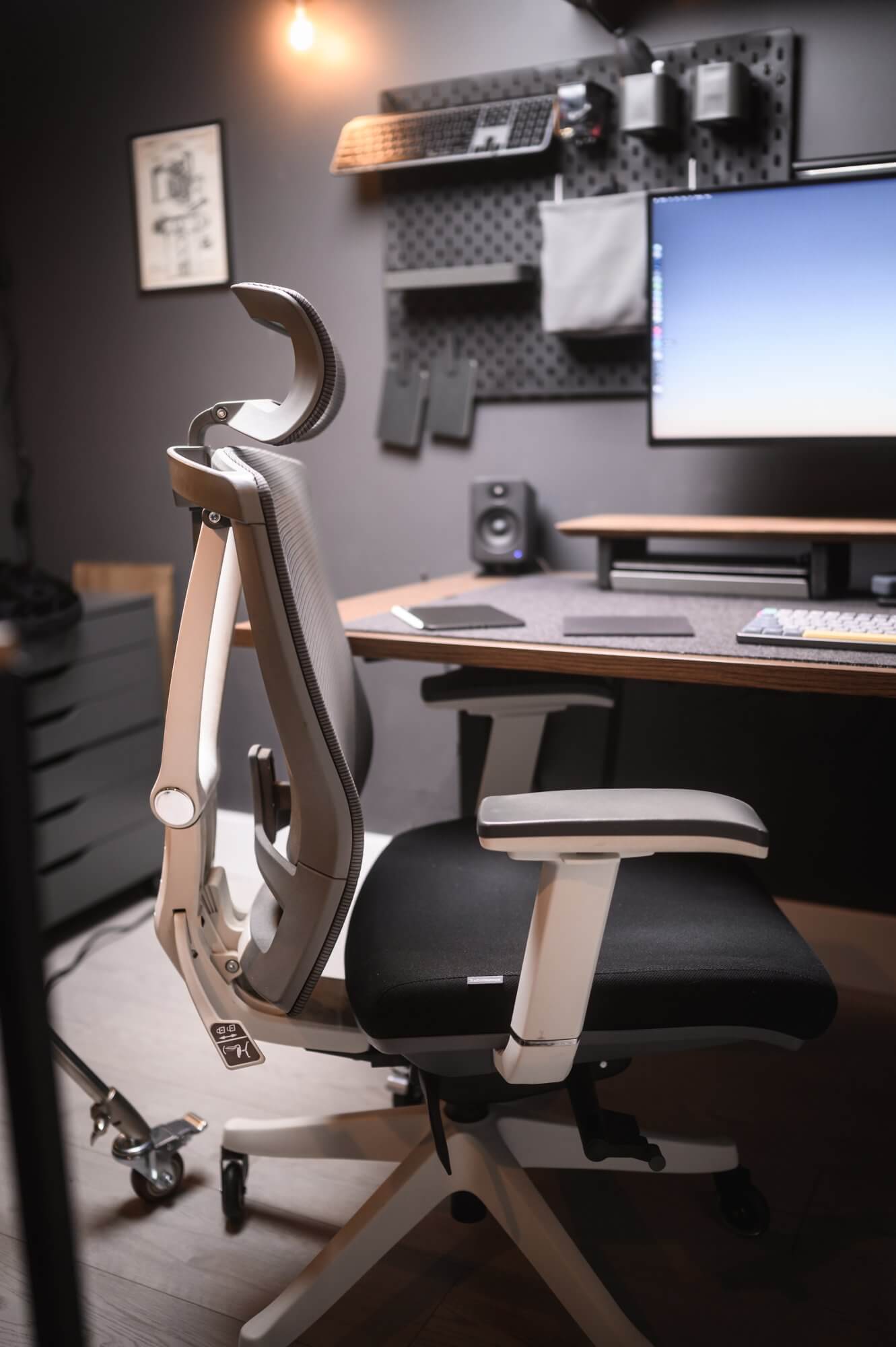 At the end of each day, I make sure that my workspace is clean of any clutter.
I think not a lot of people do this but there's something nice about starting the next day with a clean environment and a tidy workspace.
It's better to keep your space clean every day than do a big clean once a week.
We're a reader-supported publication. This article might contain affiliate links. It means we may receive a commission if you click a link and buy a product that our maker has recommended. The interview was done independently.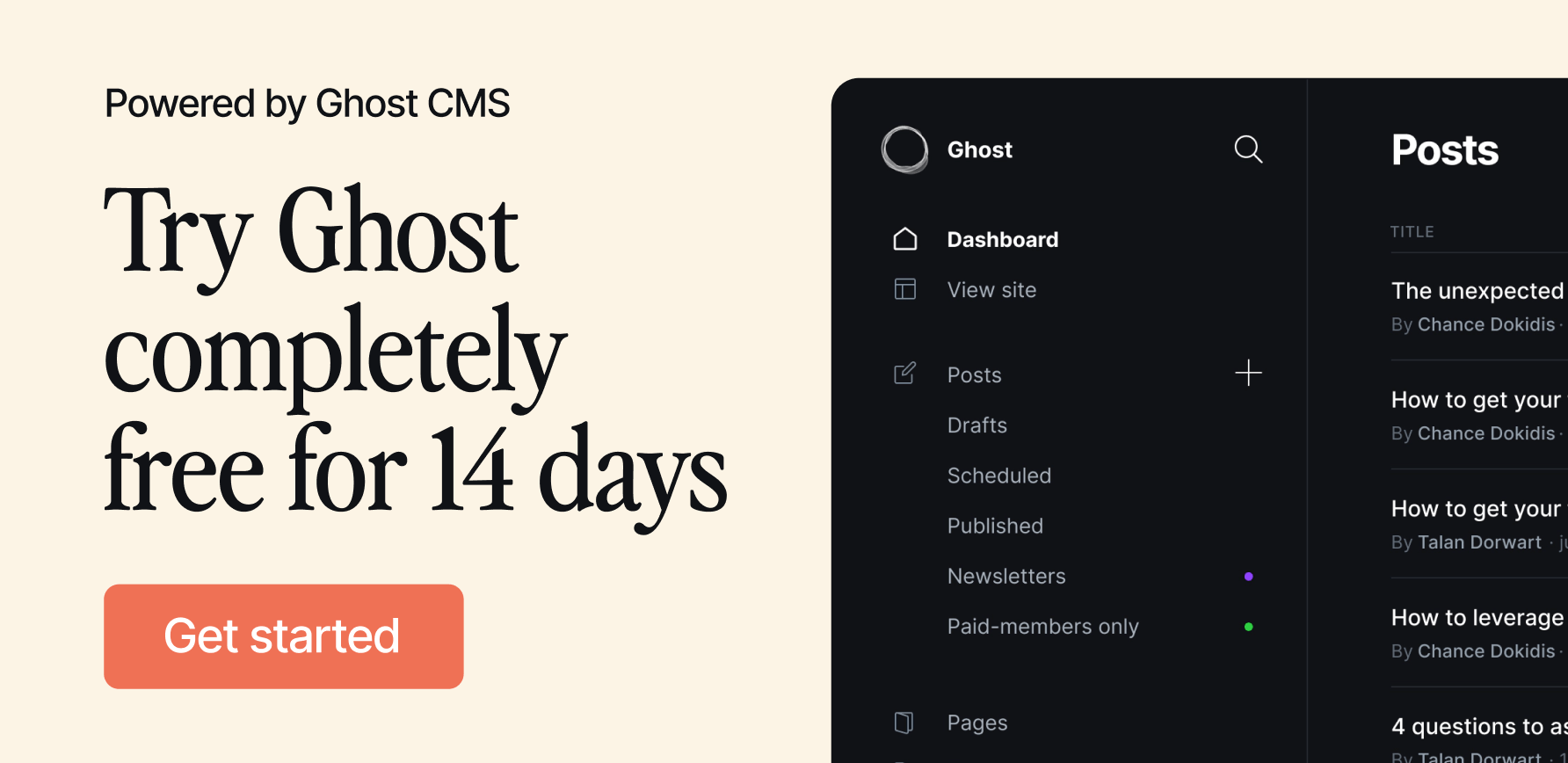 ---