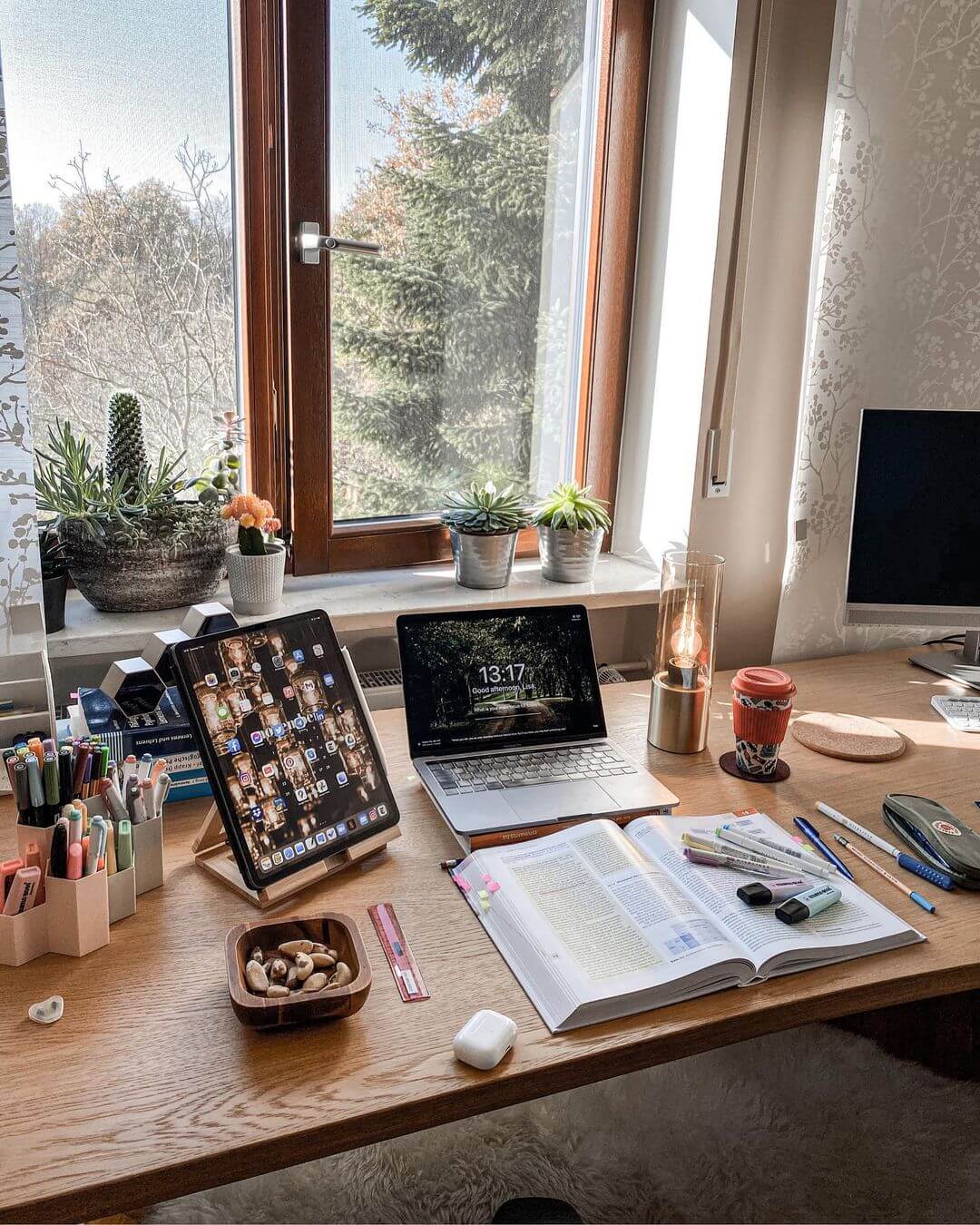 Study Setup in Passau, Germany
"Planning ahead is key!"
Join 1700+ Curious Readers.
Every Sunday evening, get an *in-depth* workspace tour from a random corner of the world.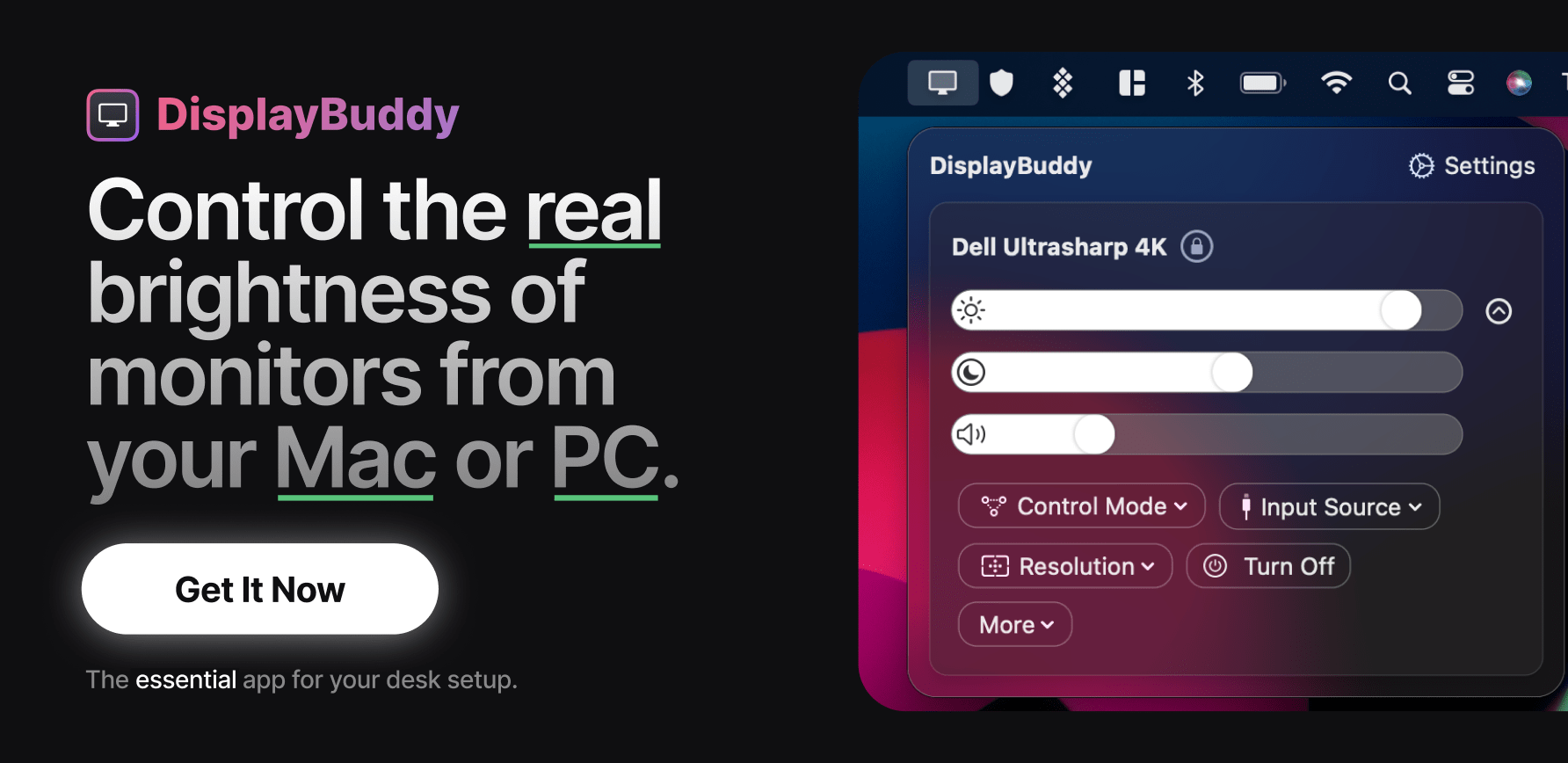 Name: Lisa W.
Location: Passau, Germany
Occupation: Student
Room size: 9 m² (97 ft²)
Cost of the setup: $14K
Social media: Instagram and YouTube
Hey, Lisa! Tell us a bit about yourself
I'm a trainee teacher for high school English & Geography in my third year, and I work as a student research assistant part-time.
So far my favourite classes in college have been English phonetics & phonology, Introduction to American Studies, and Political & Social Geography of the United States.
I love learning about different cultures and places all around the world. Travelling is a great passion of mine! I've been to different parts of the US, but also to Canada, the UK, Austria, Italy, Spain, Belgium, Croatia, Greece, Turkey, and the UAE.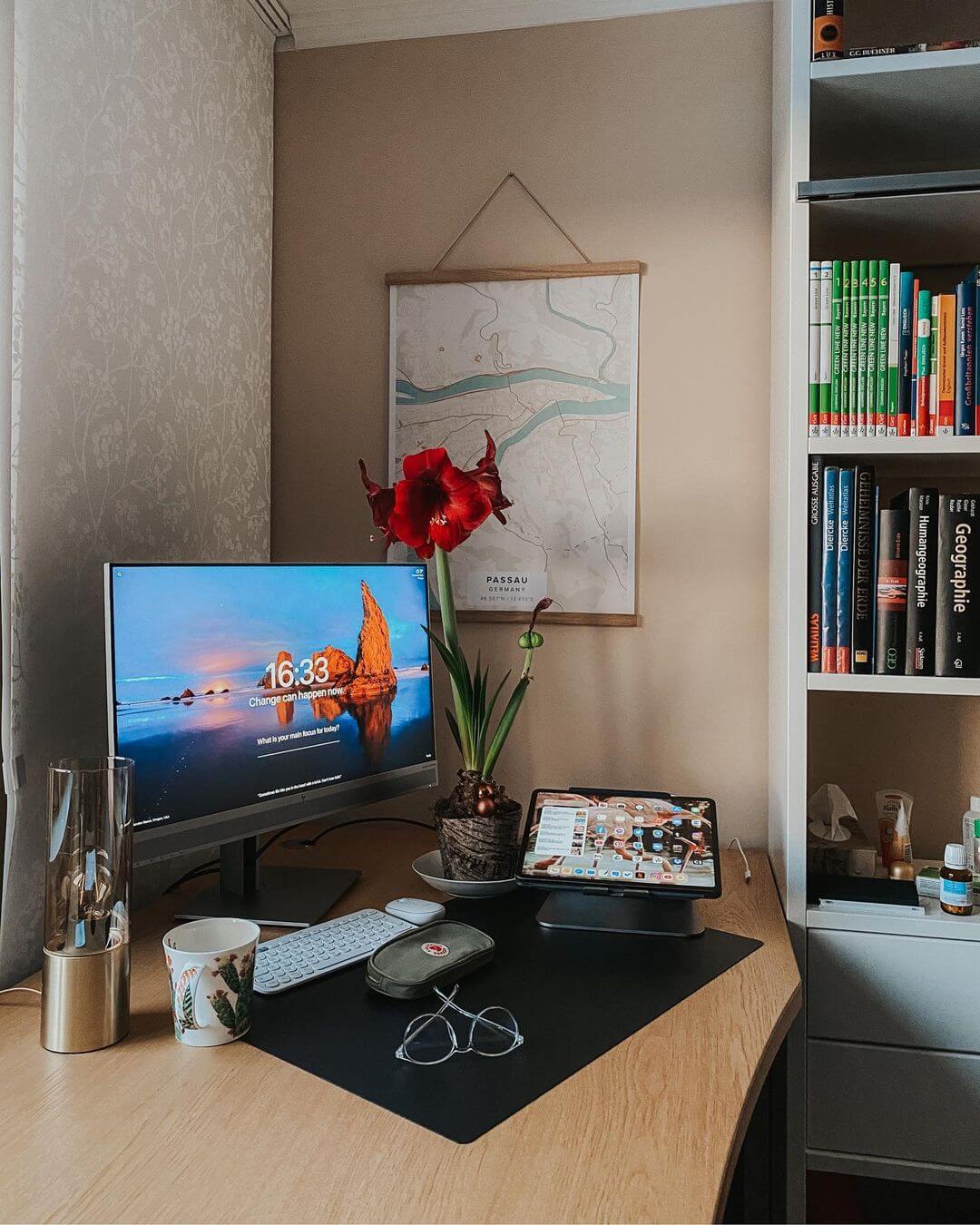 My hobbies include content creation, of course, — as well as photography, video editing, rowing, and reading.
I document my study journey on my Instagram page and YouTube channel. I also share office inspiration and study tips, or just glimpses of my time in college.
Before I started my studygram, I looked at my favourite studygrammers feeds, for example, @thenerdyproject, which inspired me to kick off my own.
I started my page about a year ago, in April 2020, and have grown a community of over 50,000 wonderful people!
Can you describe your study setup?
My favourite thing about my study space is a large desk (300×150 cm).
It stretches from one wall to the other and thus offers enough space for a spacious working zone, a big monitor, a printer, and some stationery.
I bought the whole desk-shelf thing in one piece from a local store, and they came to set it up.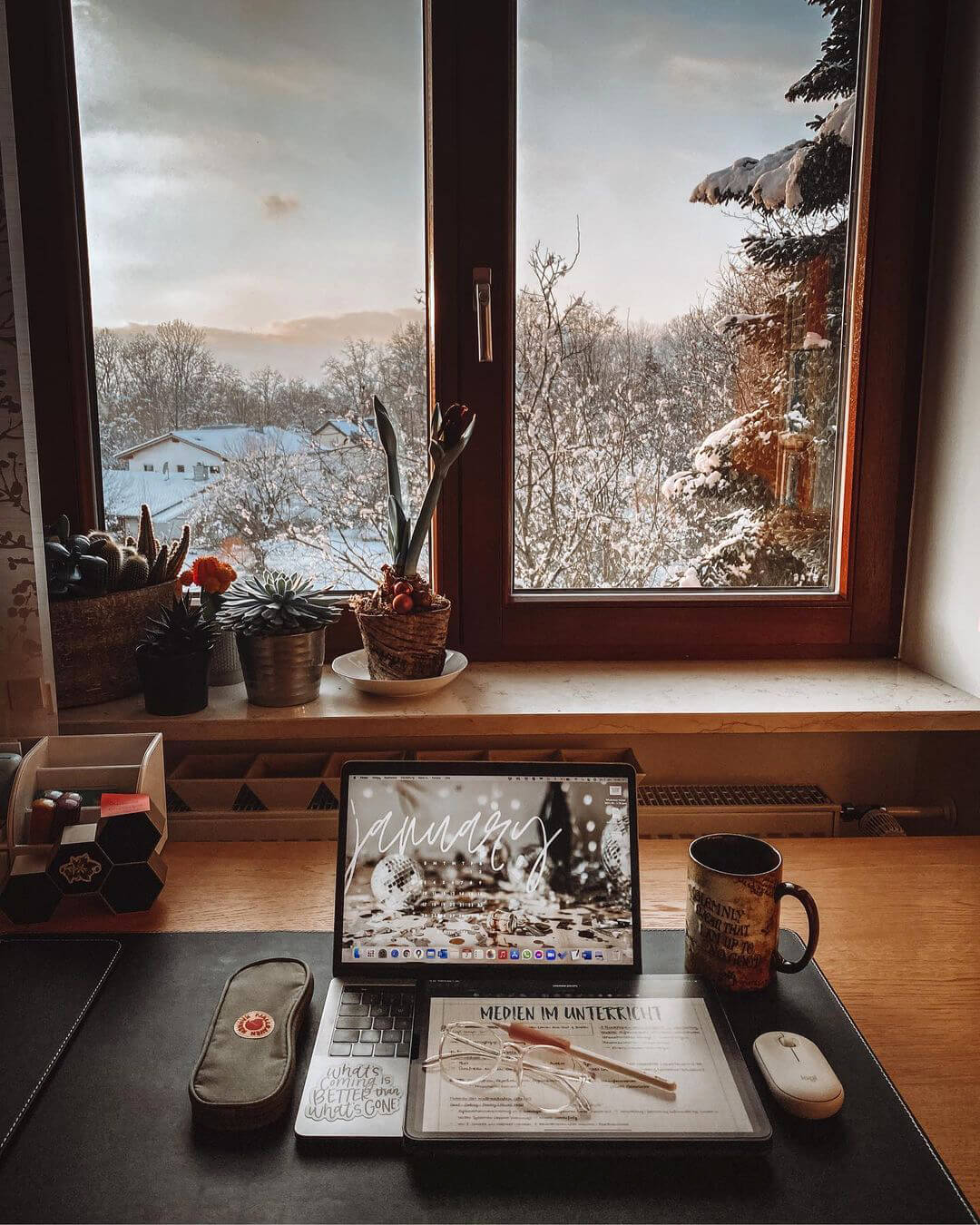 The rest of the room has a large bookshelf and another board where I store my photo equipment in.
I recreated this room after I started college. I wanted bright, warm colours. My wall has a soothing sand tone, and my desk is wooden. The shelves are white.
Over the past two years, I've been gradually adding more accessories. For example, cute lamps, a decorative map, a laptop stand, a fancy keyboard, and other items.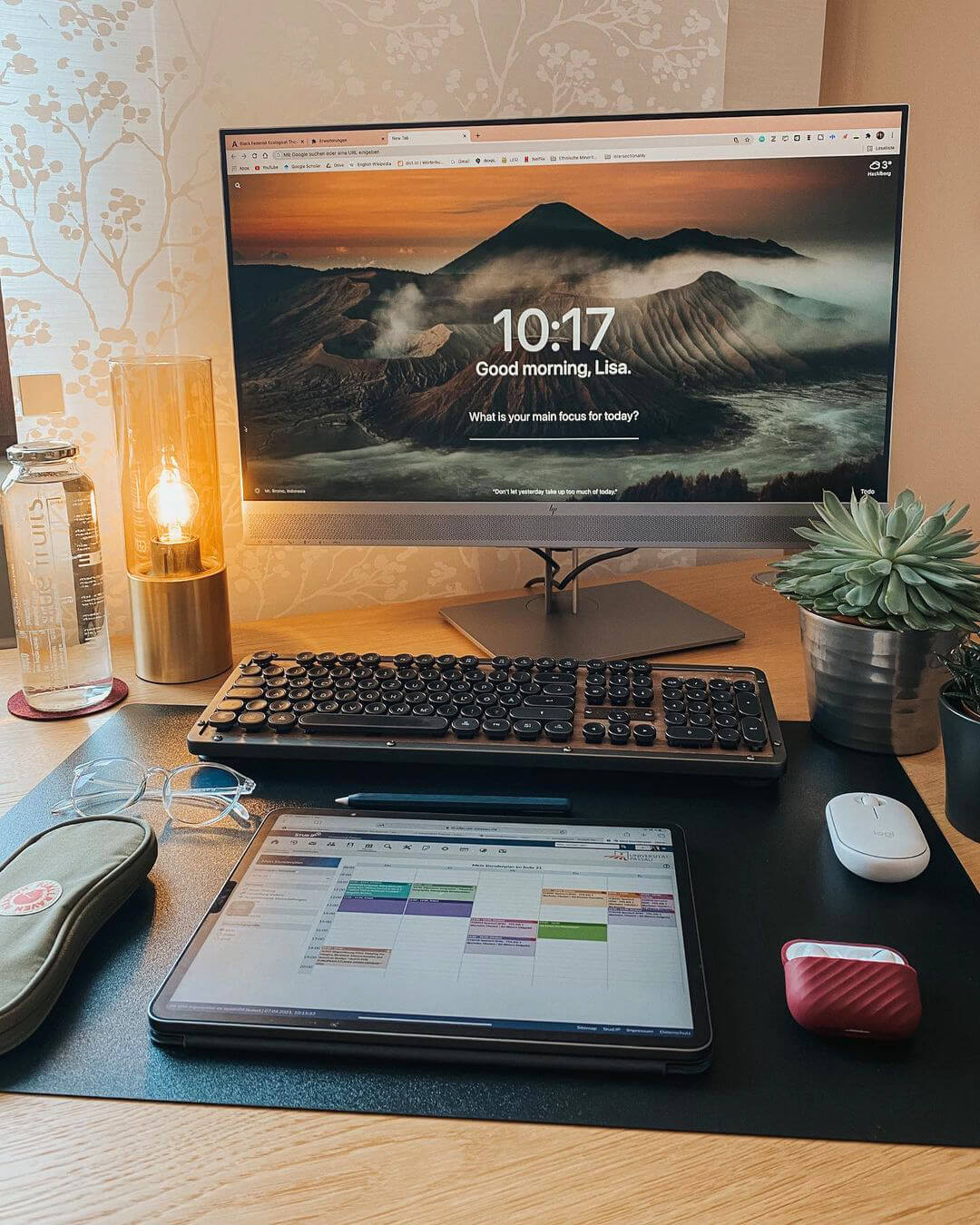 The whole setup ended up being rather expensive.
But since I'm going to live here for many years and it's also the room where I spend a good chunk of my day, I wanted to create a happy place for myself!
I recently bought a wooden stand for my big monitor on Amazon (waiting for it to arrive) so that I can store my keyboard underneath it when I'm not using it.
What's your favourite item on your desk?
It has got to be my MacBook Pro.
Especially now, in the world of Zoom university, I wouldn't be able to continue my studies without a proper laptop! It's the 2017 model but it's still working perfectly fine.
If you've taken a look at my Instagram, you'll see that I sometimes work with my MacBook only. In some cases, I would connect it to the big monitor — and have my iPad next to it.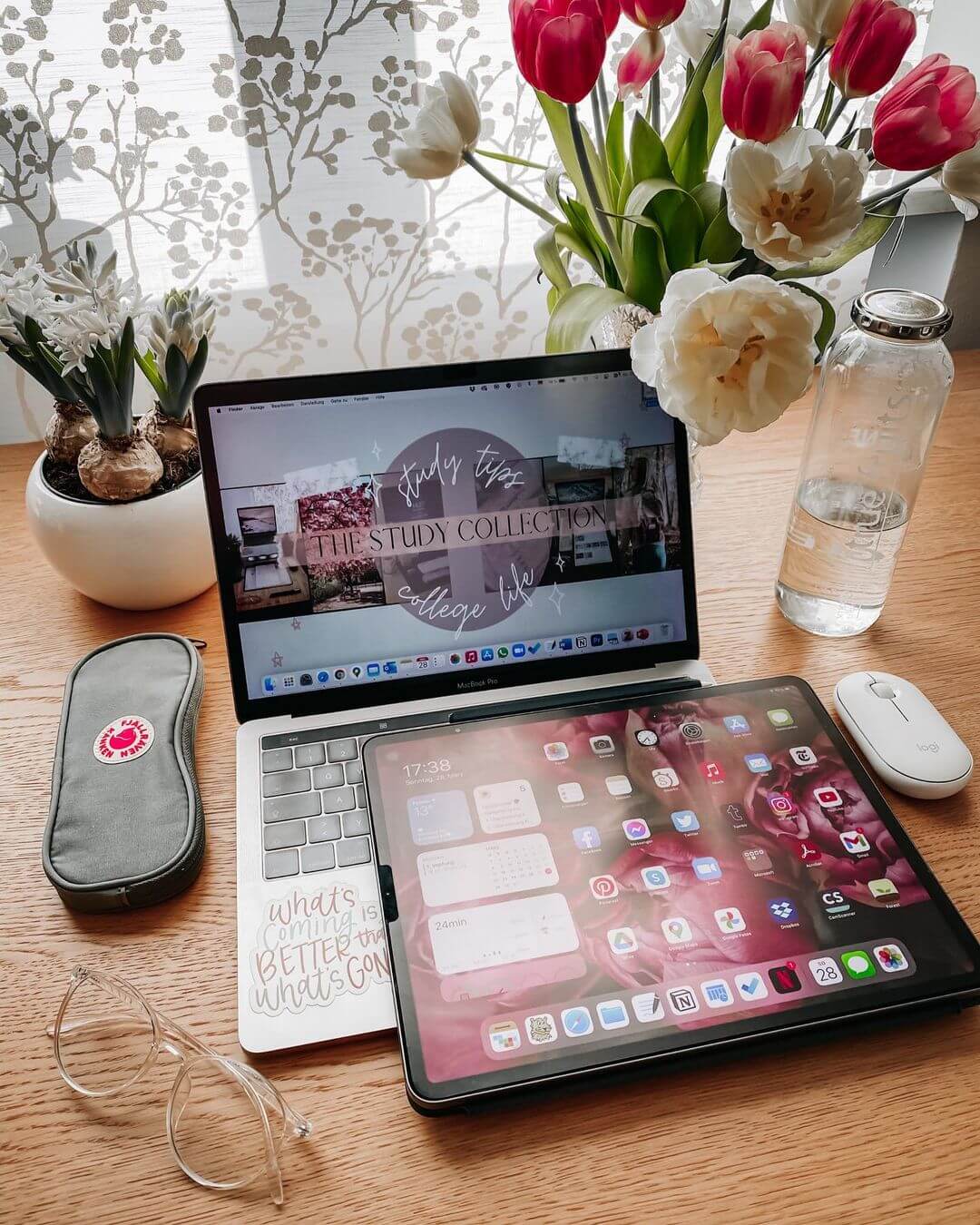 When I need to use multiple programs simultaneously (e.g., working on PowerPoint slides in parallel with looking at bullet points in a Word document), I use both my MacBook and monitor to have two screens and larger text.
For Zoom classes, I normally just use my MacBook and annotate lecture slides on my iPad in GoodNotes.
For video editing, I also use my MacBook and Adobe Premiere Pro, whereas for photo editing in Lightroom I prefer the iPad and the Apple Pencil.
As for the sticker on my MacBook, I've got it from the incredibly talented @elysebreannedesign. I have several stickers made by her on my Smart Keyboard Folio but thought that this one would look cute on my MacBook. It's transparent, and the quote reminds me to be excited about the future!
What does your typical day look like?
During the semester, I get up between 7 and 8 am.
I have breakfast (usually a large pot of black tea and a Zwieback with jam) and check my socials. Then I go to campus (or to my room, haha!) to attend classes.
My day-to-day schedule can look very different depending on when my classes are. Between them, I like stretching my legs or doing my homework/reading.
I'm most productive between 10 am and 1 pm so I schedule my study time between those hours if possible.
I usually start off with highly prioritised to-do's and use the afternoon and/or evenings to create content for my Instagram and YouTube.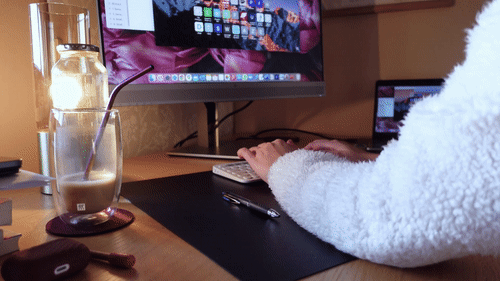 I keep track of my planned content using the UNUM app for my Instagram feed, and a Notion page to plan out the upcoming YouTube videos.
Depending on the phase of the semester I'm in, I'll spend between two and eight hours in my study spot.
I studied eight hours per day (with breaks in between!) before my psychology state exam, but that is something I would not normally do.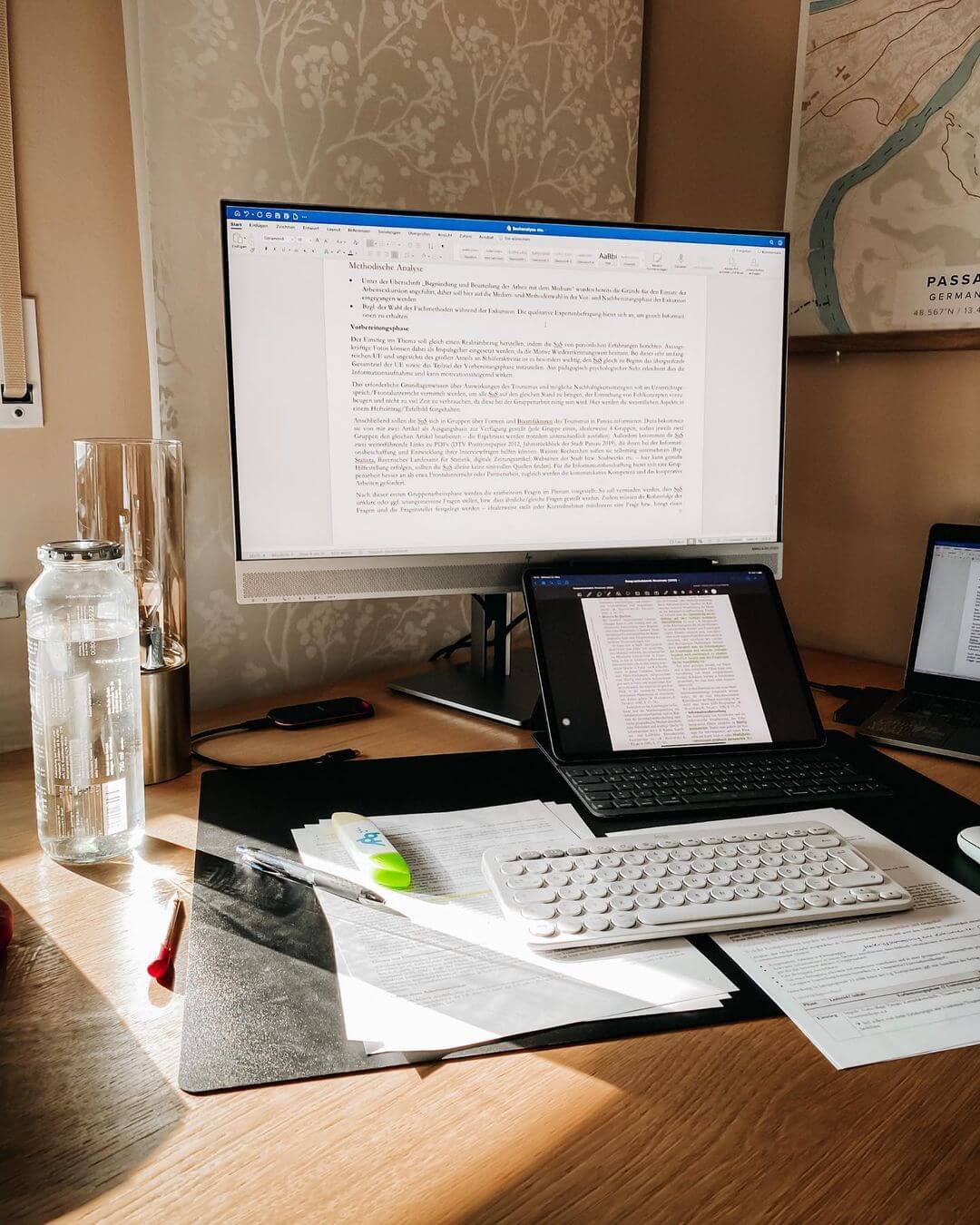 Exercises, such as running, cycling and rowing, as well as reading are my ways of unwinding. Because I spend a fair amount of time in front of screens, I try to avoid them when I'm relaxing.
I still go to campus to work, but all my classes have been moved online since April 2020, so it's been a year.
COVID-19 has changed my student life drastically as I spend most of my days at home. There are pros and cons to it, but I do miss hanging out at our beautiful campus with my friends, especially in summer!
Your tips for studying from home?
Planning ahead is key!
Whenever possible, I use Microsoft To Do to schedule all my tasks, and I plan on a weekly and daily basis. Before I end my work for the day, I check which tasks need to be done the next day and prioritise those that are the most important.
I've recently taken my state exam in psychology, the most important one for me to date. I began my preparation five months earlier, using a variety of sources to come up with the summary.
Once I had done that, I made a revision plan and created flashcards for anything I had to memorise by heart. Every day I went over them, along with reviewing the other parts that I didn't need to know word for word, but had to be able to explain in my own words.
To me, the key to good exam prep lies in planning ahead, starting early, and revising regularly – little bits at a time.
This approach helps me reduce test anxiety and lower stress levels.
When formulating a task, I try to be as specific as possible. For example, "read article X for seminar Y + take notes". This way I can better estimate the amount of time each task will take, and thus plan my days realistically.
As for time management, I consider time blocking to be a good method to get things done as you don't have to switch between different tasks all the time.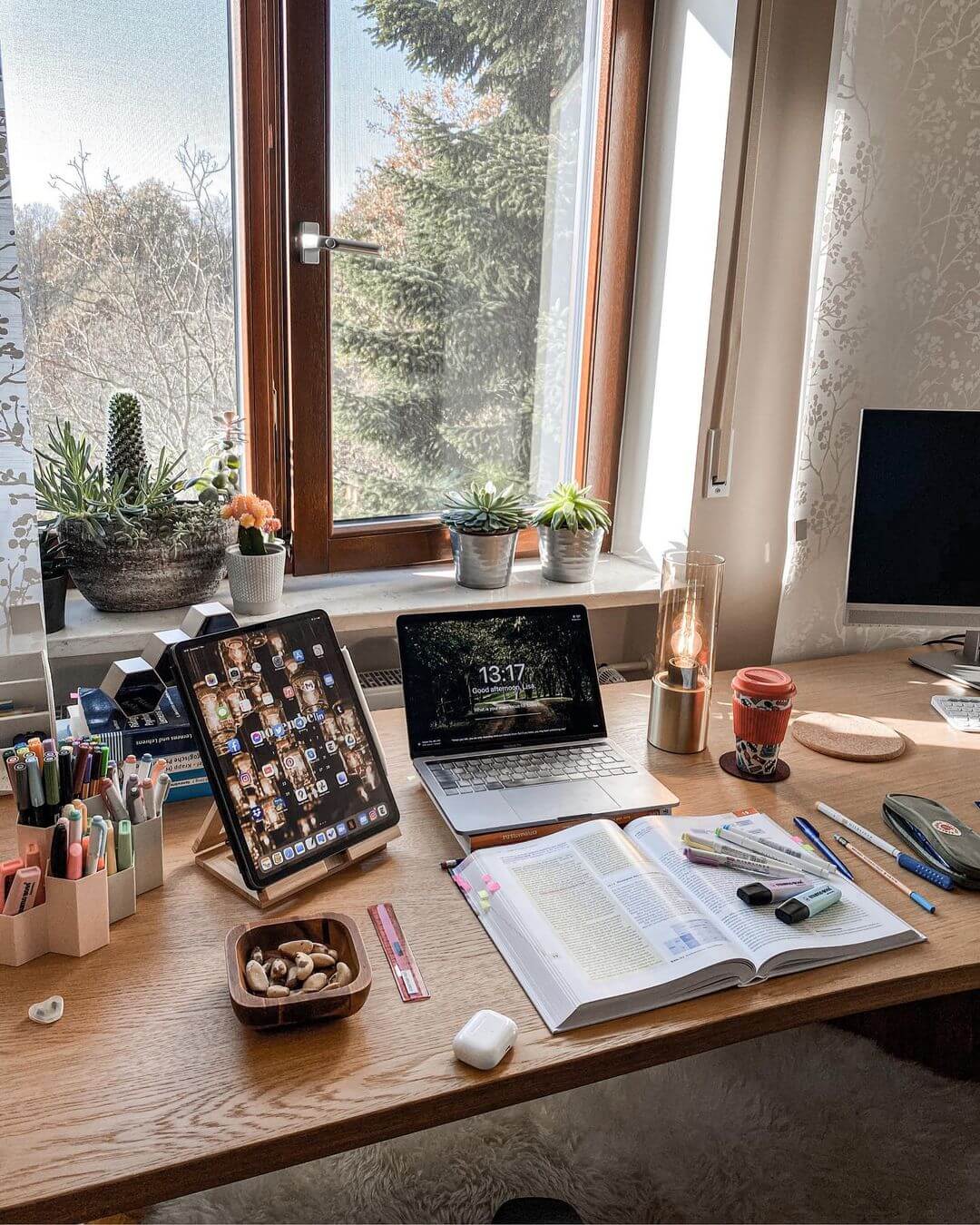 My friend @academic.eve introduced me to a thing called PowerHour. You batch all the tasks that won't take you long and complete everything in one hour to get them out of the way!
To stay focused, I lock my phone using the Forest App. And when I feel I need a break, I give my body and brain some rest straight away.
Although I don't have a set-in-stone morning routine, I like to eat a hearty breakfast and catch up on the news before I start the day.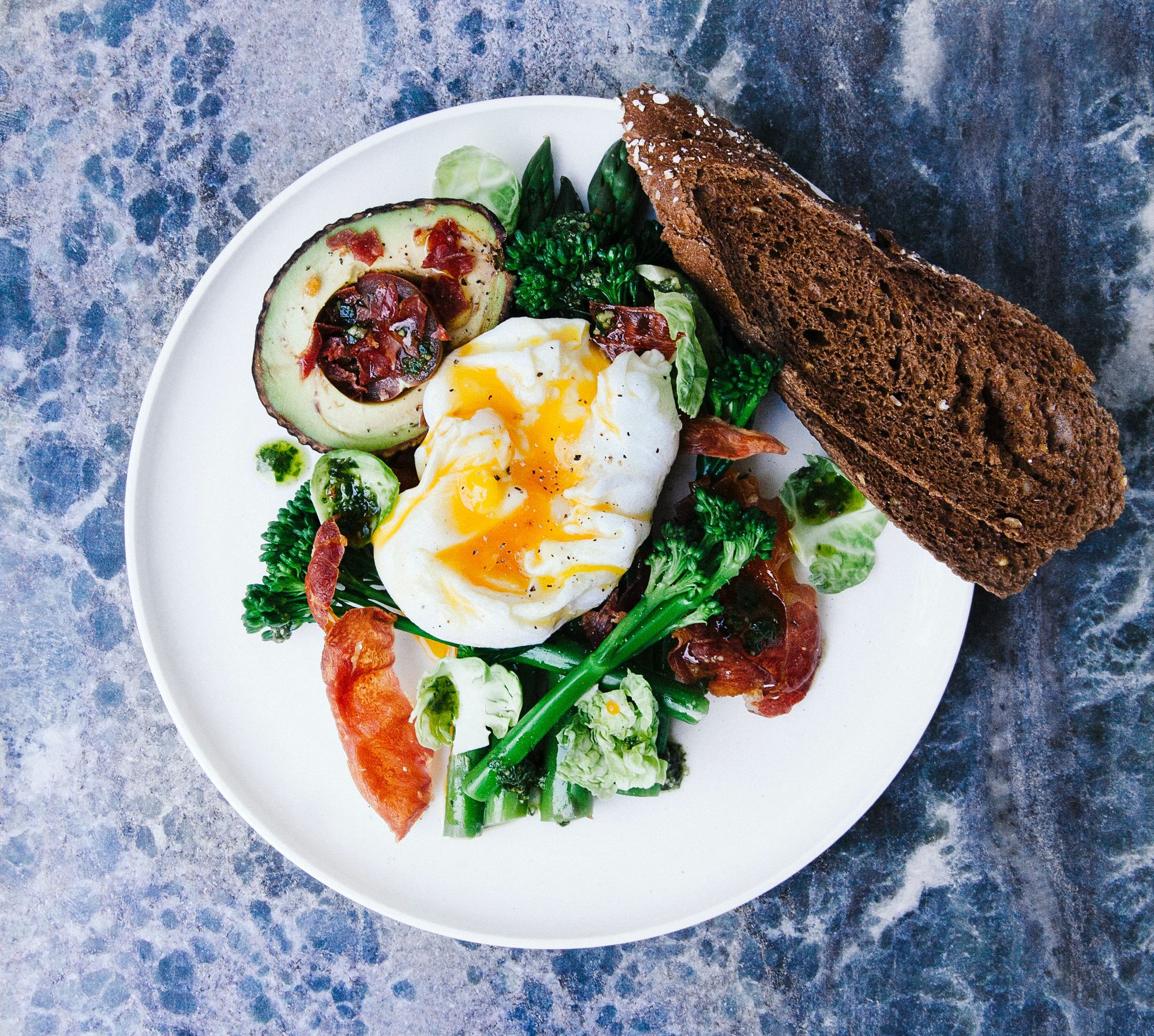 If you're starting WFH, my advice is to create a dedicated feel-good study space with enough light and everything else you might need. If you live with other people, it's a good idea to figure out when everyone can have quiet times to study or have a Zoom call.
Another helpful habit is to schedule breaks, workouts, and me-times as you do tasks.
It's easy to overwork when there's no set time when you leave a workplace or a study room. Make me-time and rest non-negotiables to keep a healthy work-life balance and avoid burnout.
Remember — if you're not 100% productive or motivated on one day, it's not the end of the world. Probably it's just the beginning.
Be gentle with yourself, these are strange times for all!
We're a reader-supported publication. This article might contain affiliate links. It means we may receive a commission if you click a link and buy a product that our maker has recommended. The interview was done independently.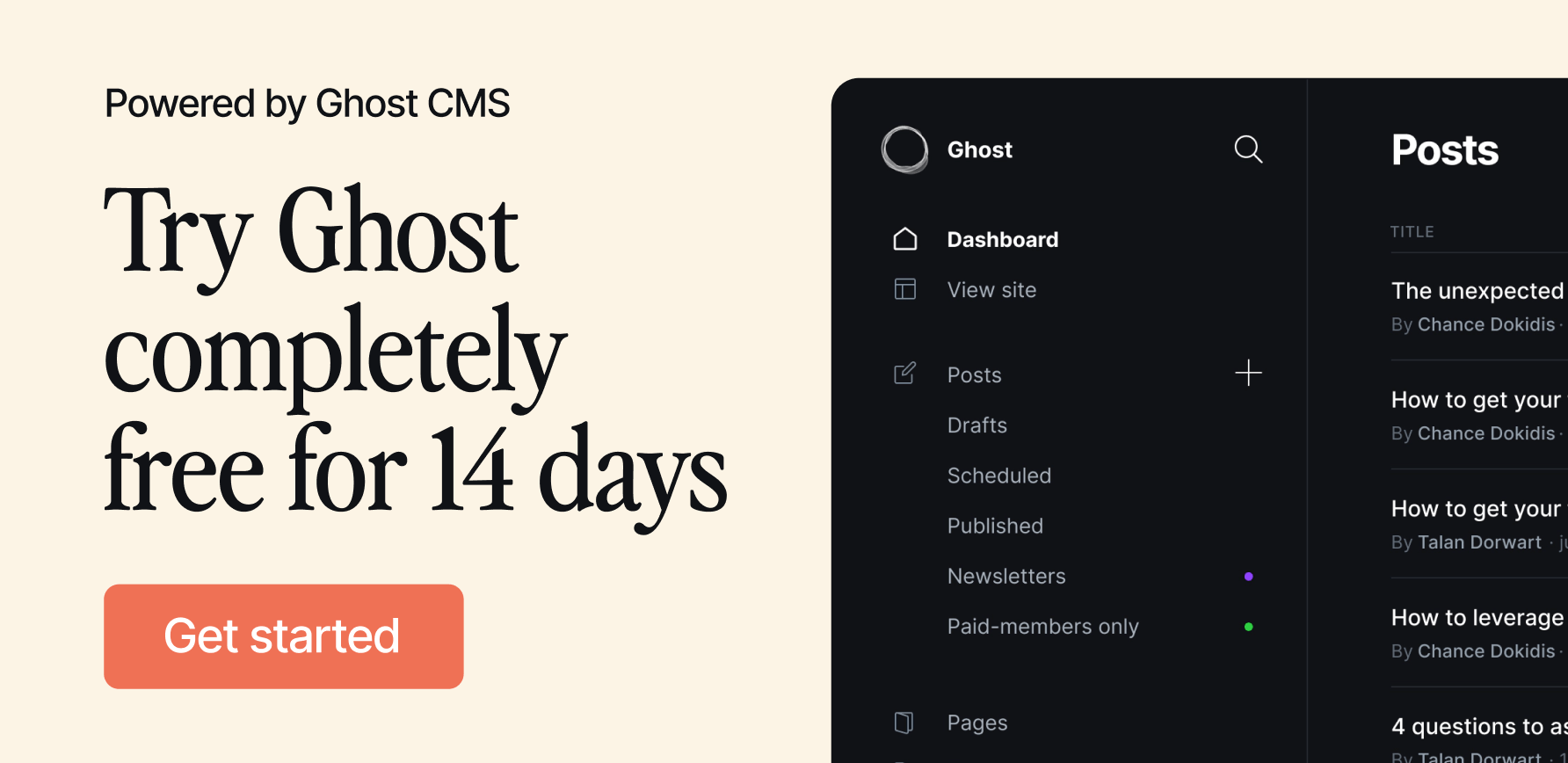 ---