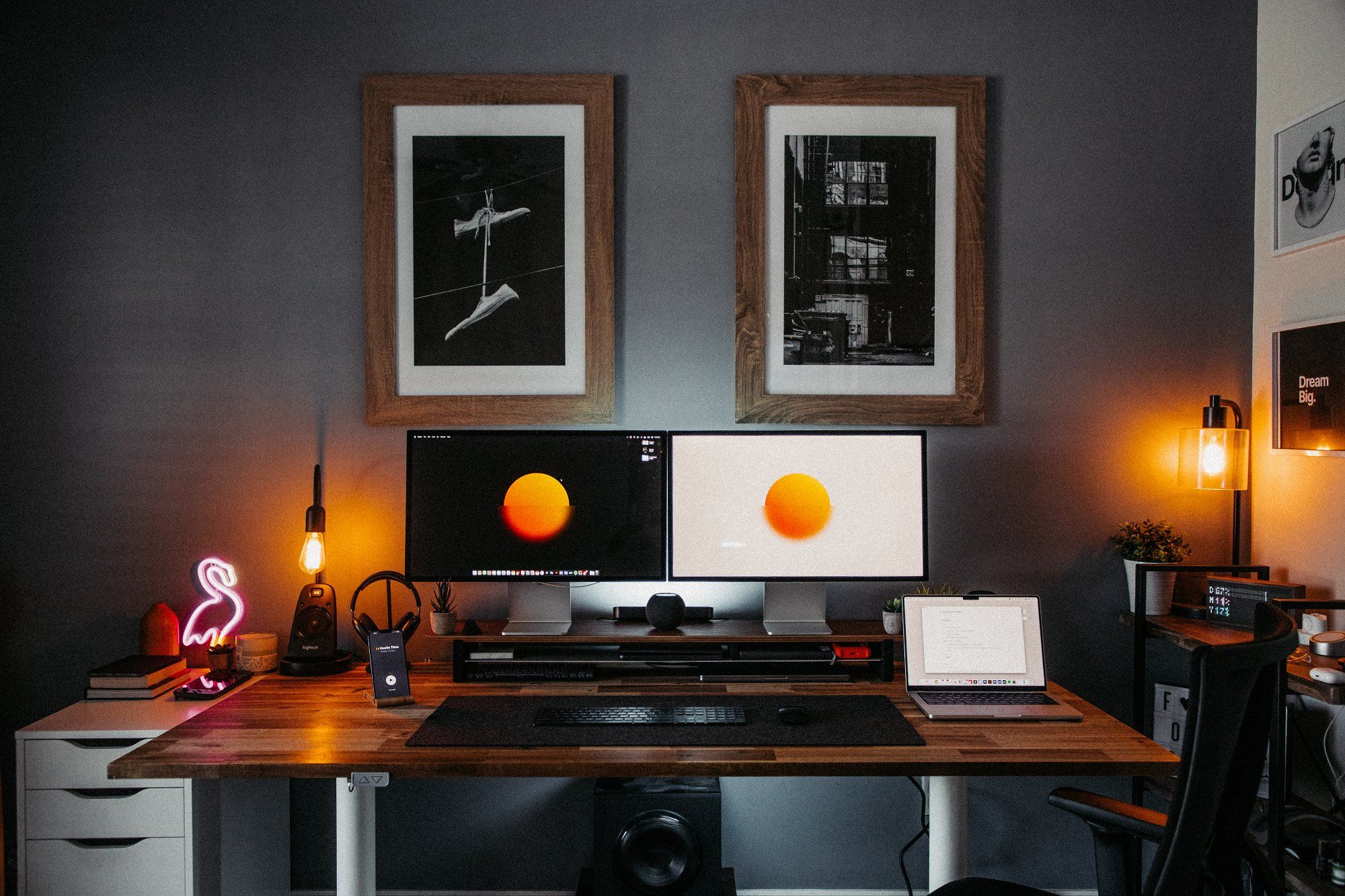 Creative Workspace with Dual Apple Studio Displays in Ontario, Canada
"The key features of my workspace are built around reliability"
Join 1700+ Curious Readers.
Every Sunday evening, get an *in-depth* workspace tour from a random corner of the world.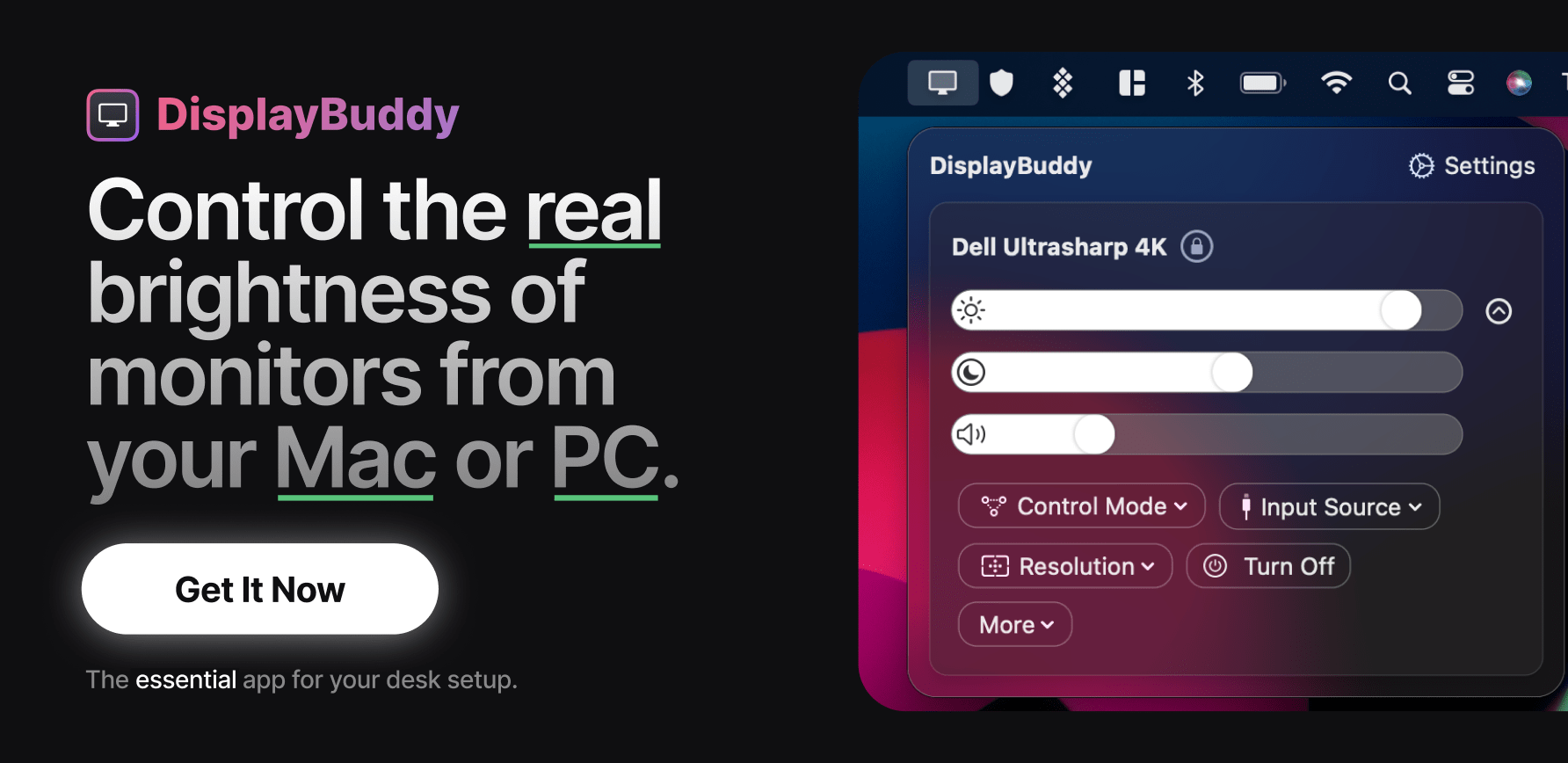 Name: Kevin Walton
Location: Uxbridge, Ontario, Canada
Occupation: Freelance Creative Professional in Media and Design
Cost of setup: ~13,5K CAD ($10,2K)
Social media: Instagram, Twitter, TikTok, YouTube
Website: Kevin Walton
Hello! Tell us a bit about yourself
Hello! My name is Kevin Walton.
I'm a freelance creative professional in Ontario, Canada.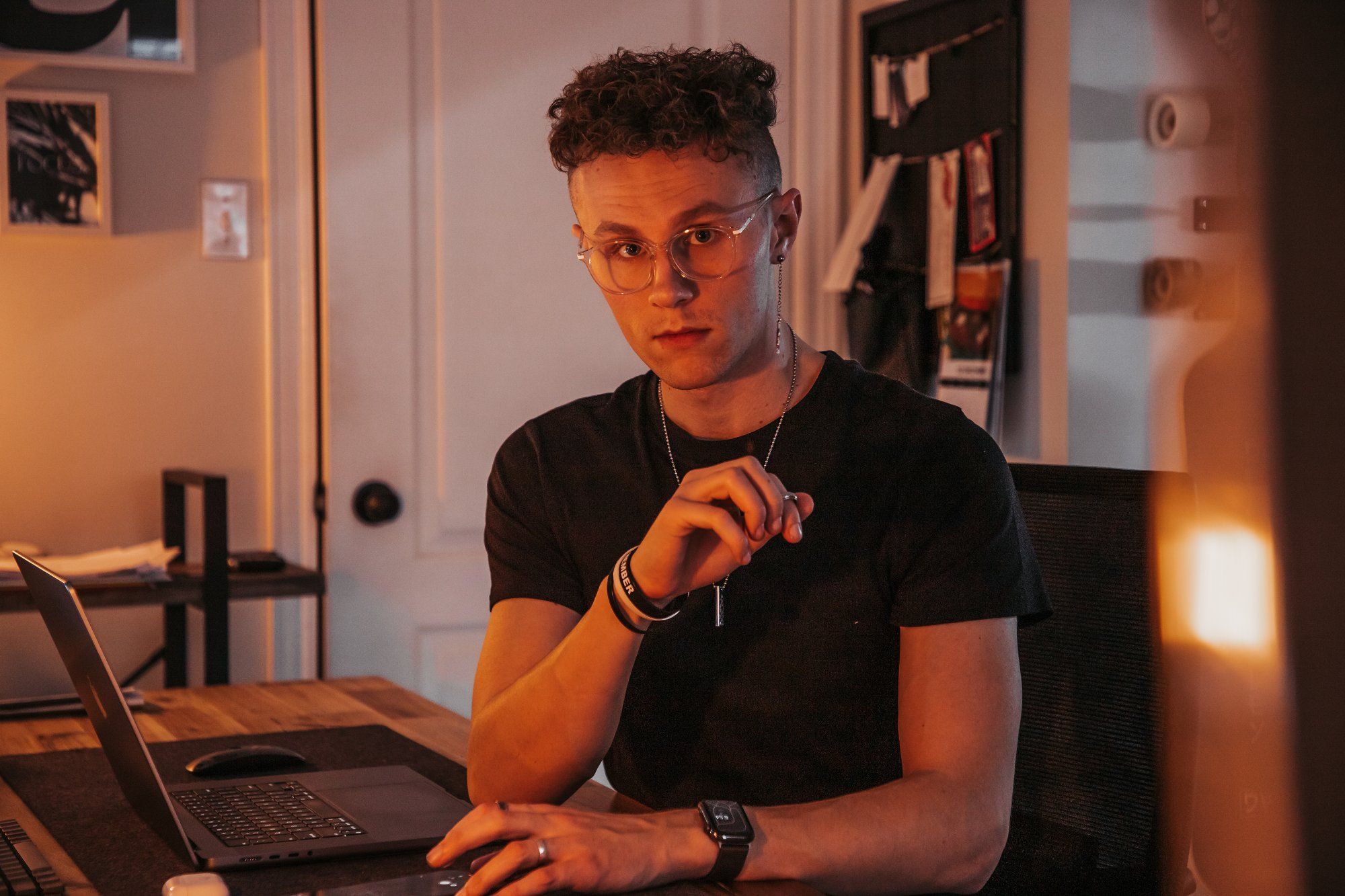 I mainly work as a freelance video editor and designer for multiple companies.
Right now, I do freelance work for Hyundai Canada, SnapLogic USA, and a newer client ARCHITECH in Canada.
I always had a racing imagination.
As a kid, I was diagnosed with Autism Spectrum Disorder, along with a touch of Attention Deficit Disorder (A.D.D.)
My creativity fueled everything I did to such an extent that I couldn't control my daydreaming.
I would often zone out into my own universe.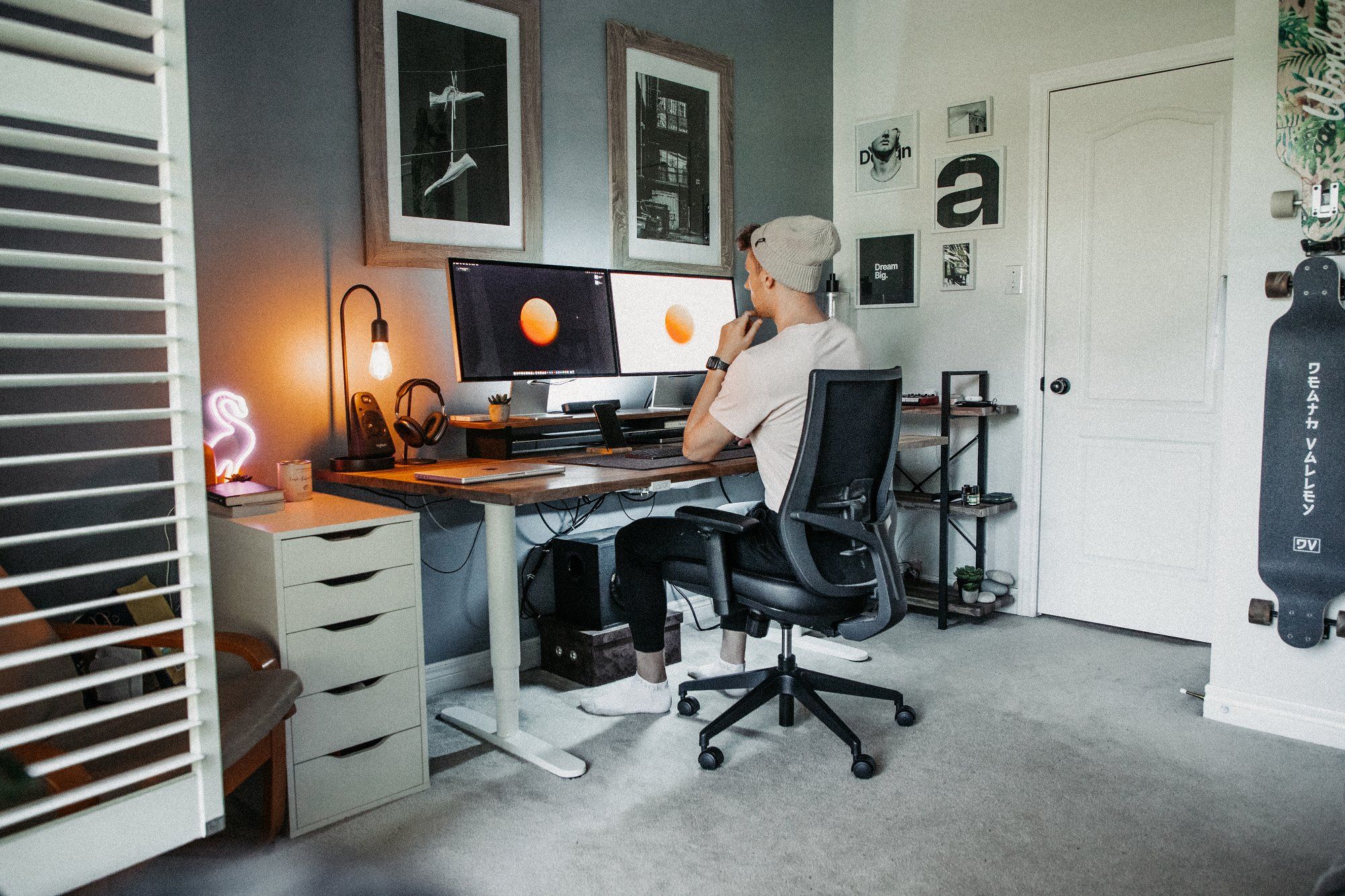 In 2008, I was introduced to a game called LittleBigPlanet, where one could create anything in a unique style.
This game connected with me as I built worlds of my own.
As the years went by, I realised I wanted to be a creator, whether in game design or some other form of content creation.
In high school, I discovered Adobe, which I played around the most with Photoshop and Premiere Pro.
I found a passion for video editing, as well as digital art and design. I eventually went to college to pursue video production.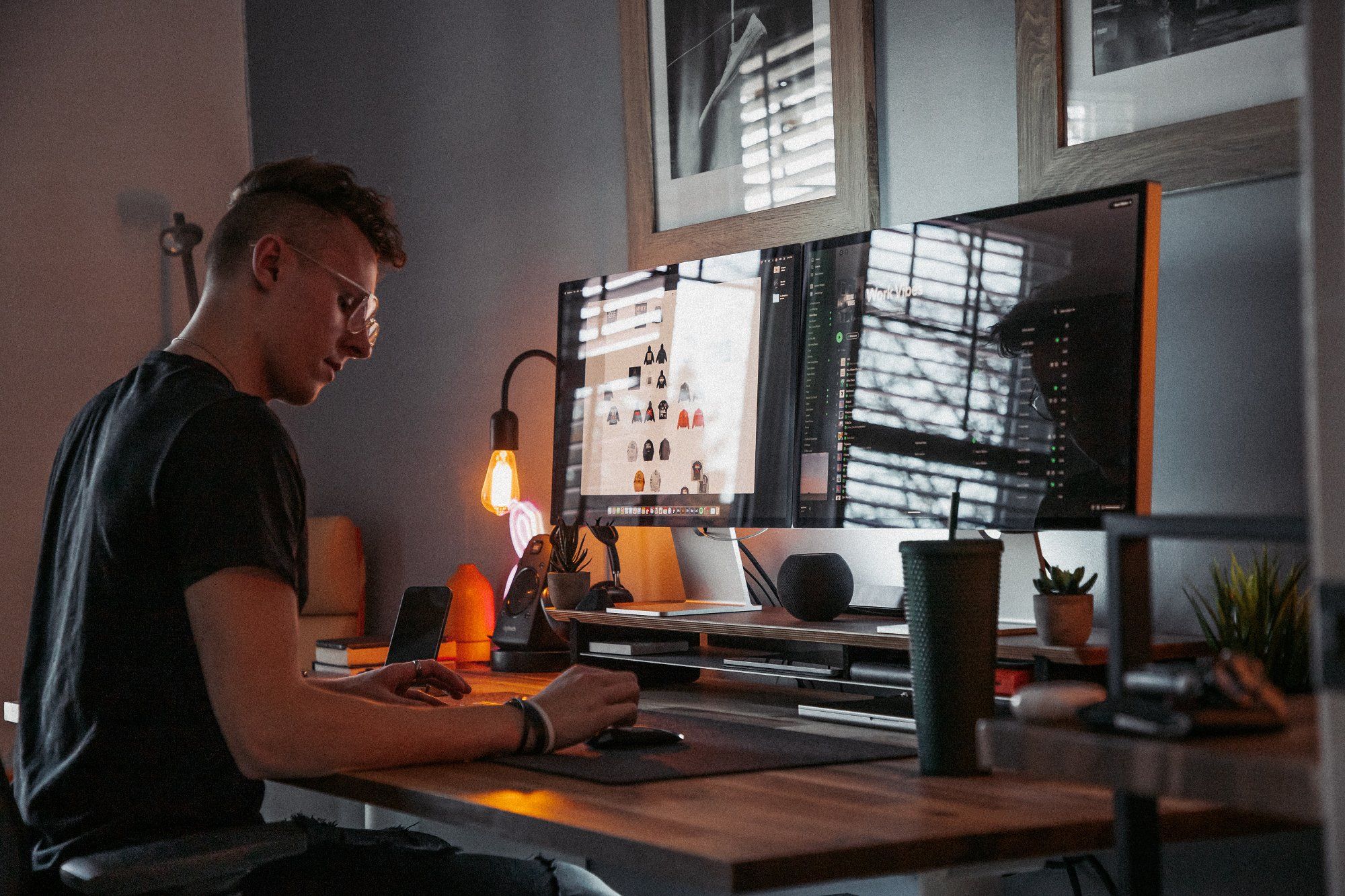 After graduating in 2021, I started my own business in October of that same year.
Initially, I thought it would be a massive challenge, but it turned out to be not as hard as one might think.
I'm still the same person I once was in high school, and I am still very much learning how to work with clients and sell myself to others.
Right now, I guess I could say I work for myself, as the clients I work with have pretty flexible schedules.
If I need to work on another client or project, I can do so without a problem.
I'm not tied to working for a corporation strictly from 9 to 5. I'm currently working on some side projects.
I'm working on various digital products, including Notion templates, LUTs, and AI side businesses. I'm also starting a fun side project: a clothing business.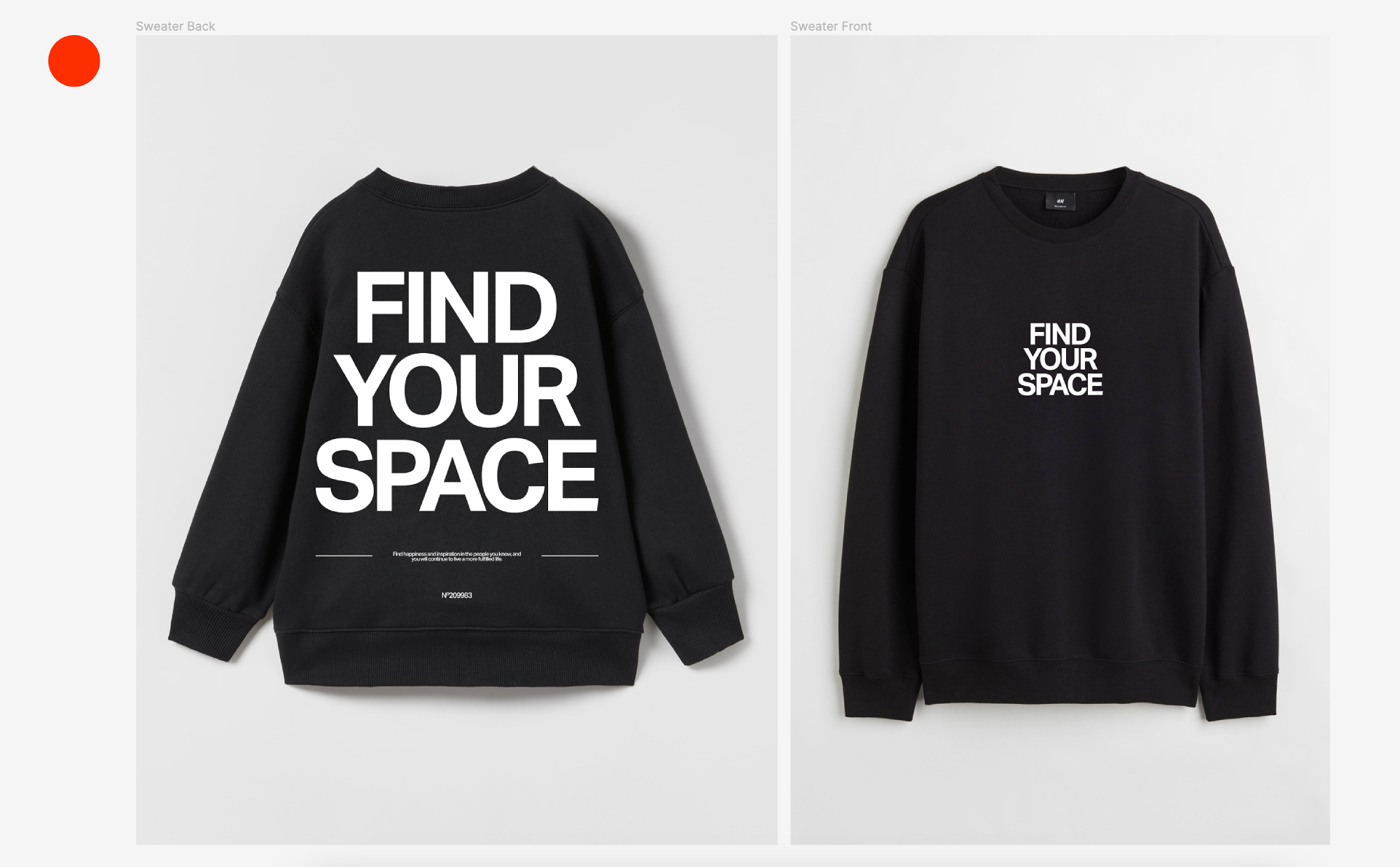 Take us through your setup
This ad spot is now
available for bookings
📮
Showcase your product or services to a thriving community of 1300+ tech enthusiasts and creative professionals (you'll also support independent online publication!).
Find out
how to advertise with Maker Stations.
My workspace is my creative space.
This is where I spend most of my time, so it needed to look exactly how I wanted it.
The key features of my workspace are built around reliability.
The desk is a custom standing desk assembled together by hand.
I wanted to go for a modern and sleek design for the desk.
By doing a lot of research and finding inspiration, I saw that the more elegant setups that most people had were the ones that had beautiful wooden panel patterns within the wood.
The top of the desk is a 74″ by 36″ custom countertop from Home Depot.
This allows me to spread out my work materials and have everything within reach.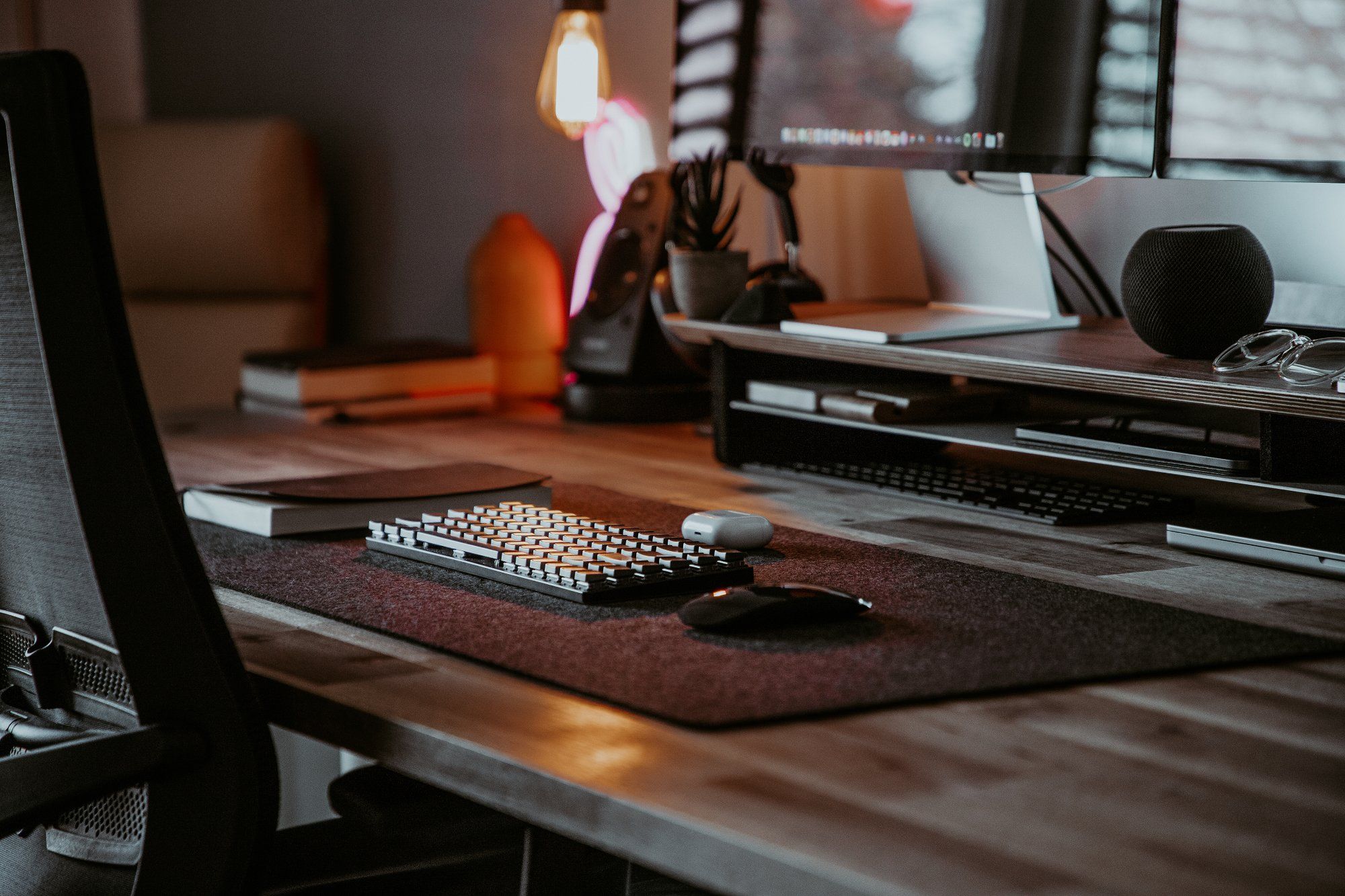 There is just enough space to put all kinds of things on top of the desk, and I can easily store things away when they're not needed.
Supporting this wooden desk is the fully adjustable standing desk frame from IKEA.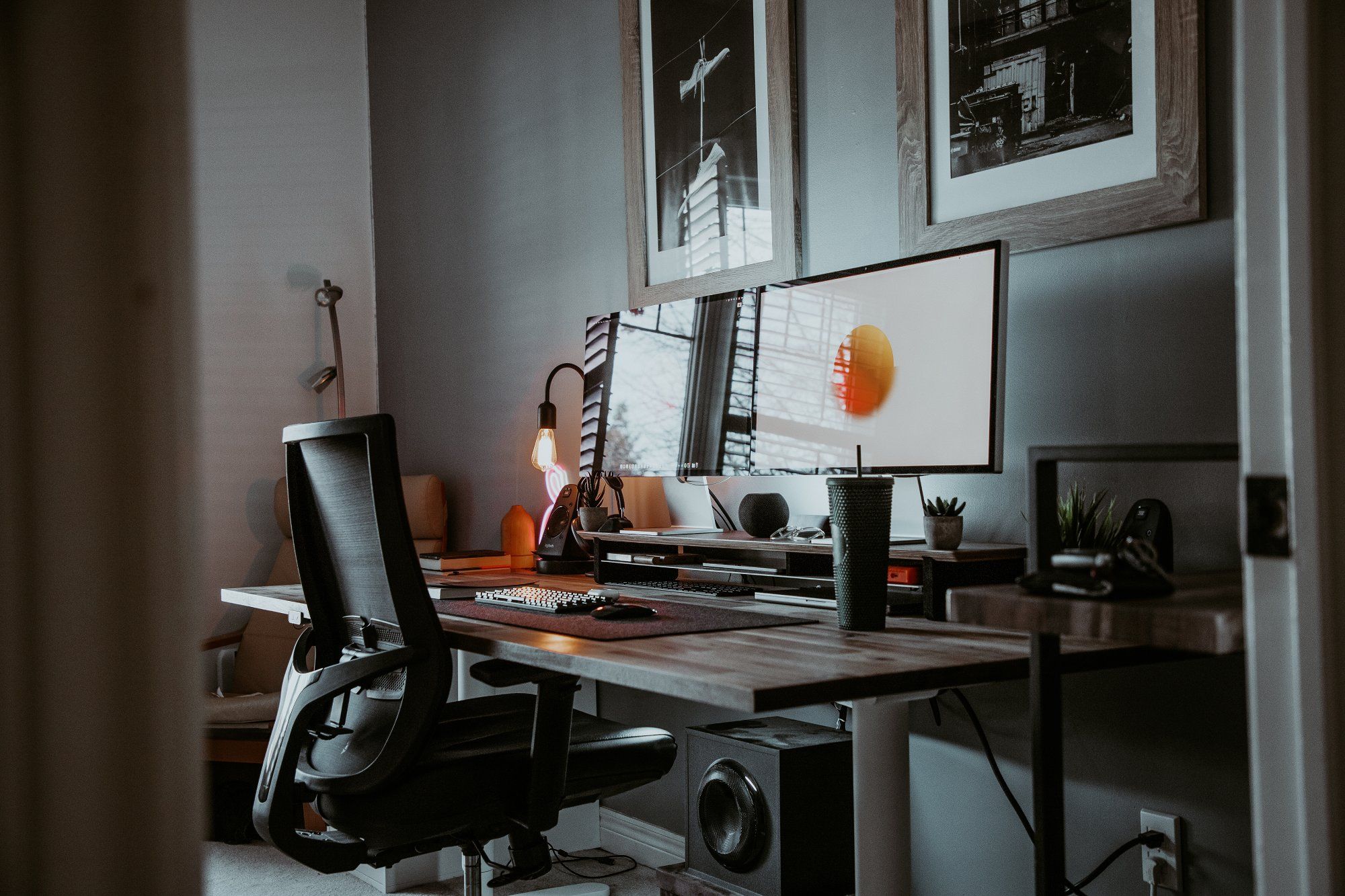 I invested in a standing desk feature, which has proven extremely beneficial for my health and well-being.
The ability to switch between sitting and standing positions throughout the day has improved my posture and energy levels.
To match the carpet flooring and my IKEA ALEX drawer unit, I chose a white standing desk.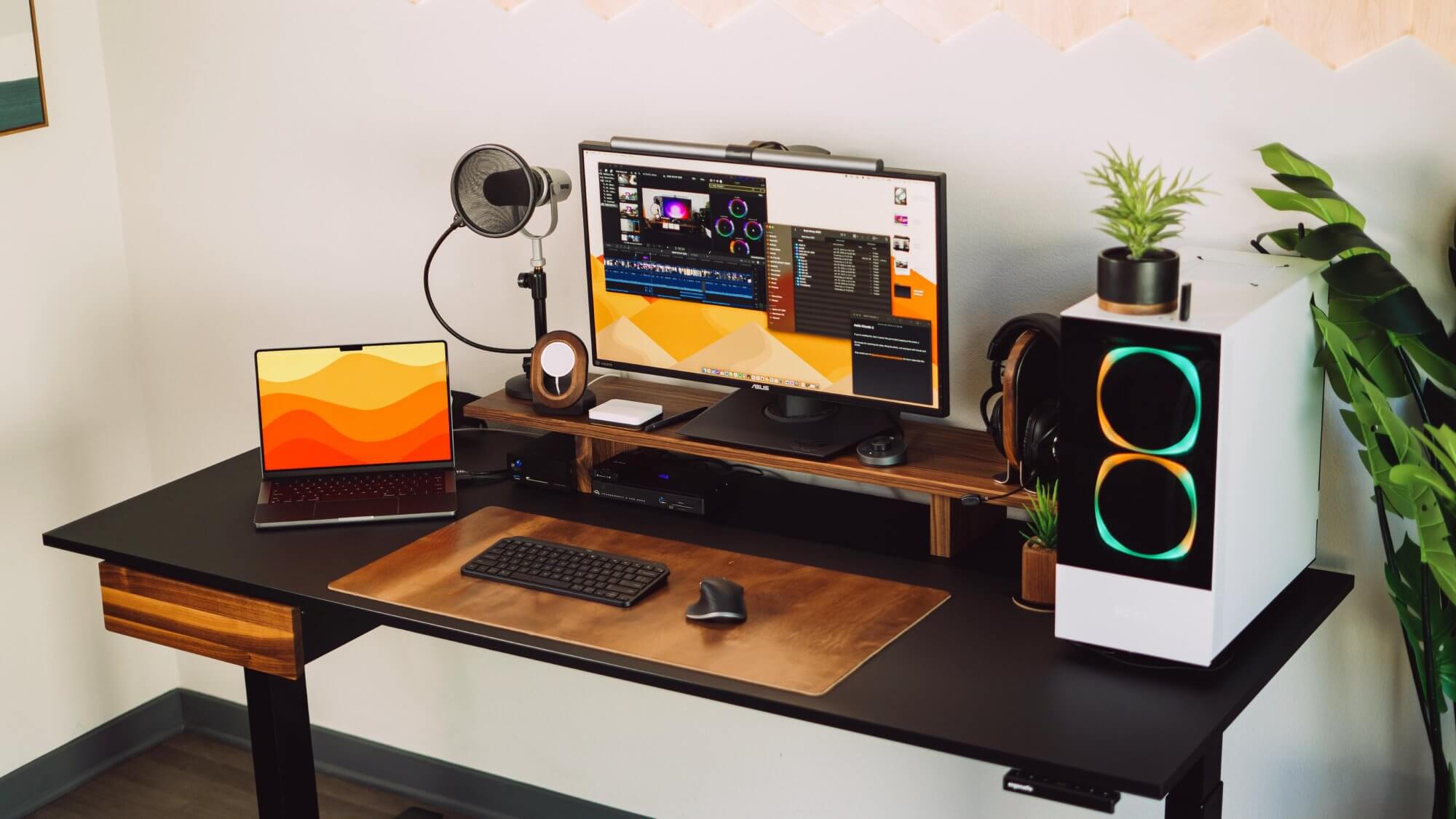 I chose this combo of white accents to make the space appear a little brighter.
In the end, the standing desk's features add to the overall aesthetics of the workspace.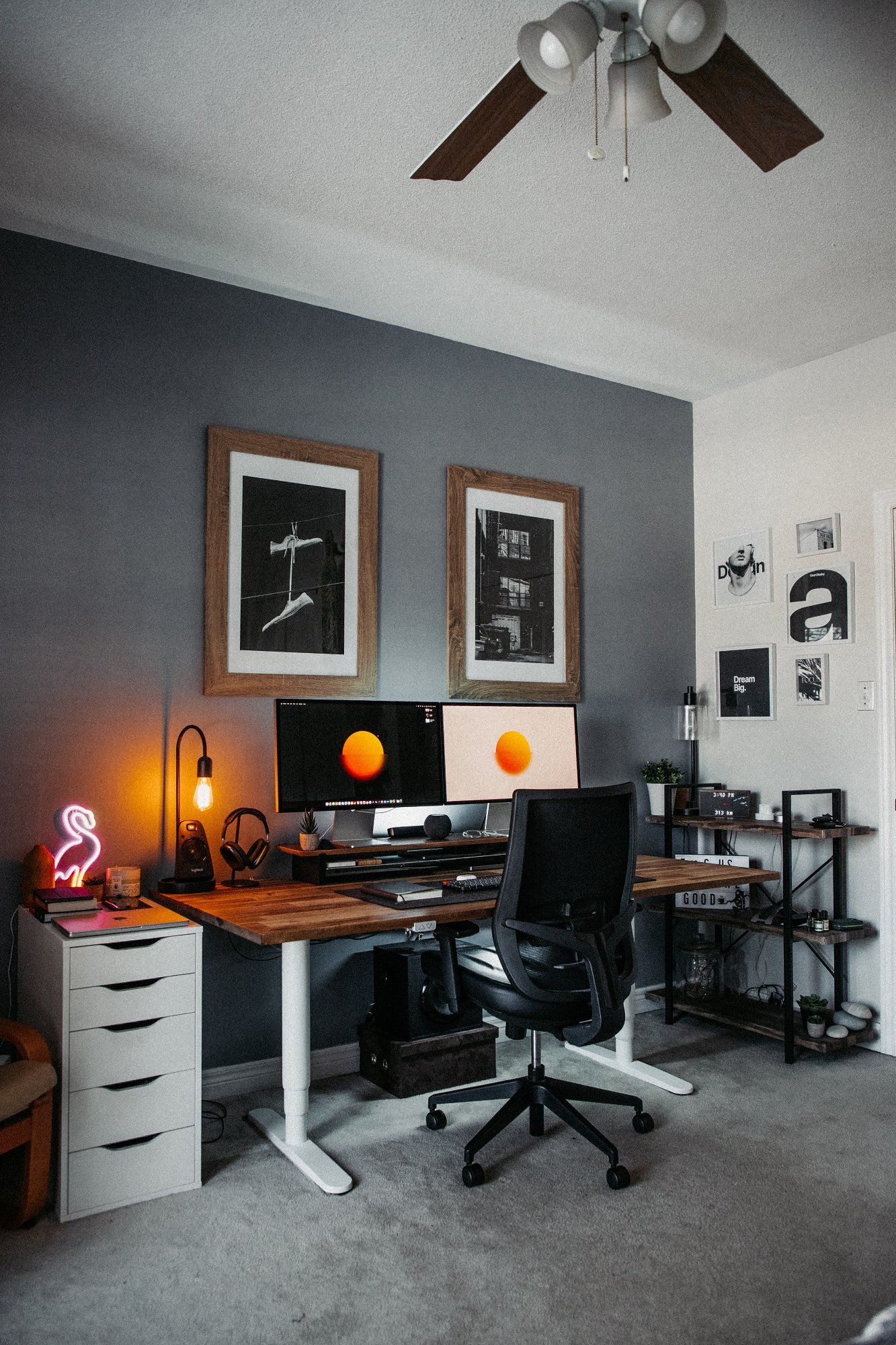 Moving on to the highlight of the setup, the dual Apple Studio Displays.
These monitors are the best combination for my computers and workflow.
With their 27-inch (diagonal) 5K Retina display, with a resolution of 5120-by-2880 at 218 pixels per inch and 600 nits brightness with P3 Colour at 98%, photo & video editing, colour grading, these displays are able to handle exactly what I need for my work.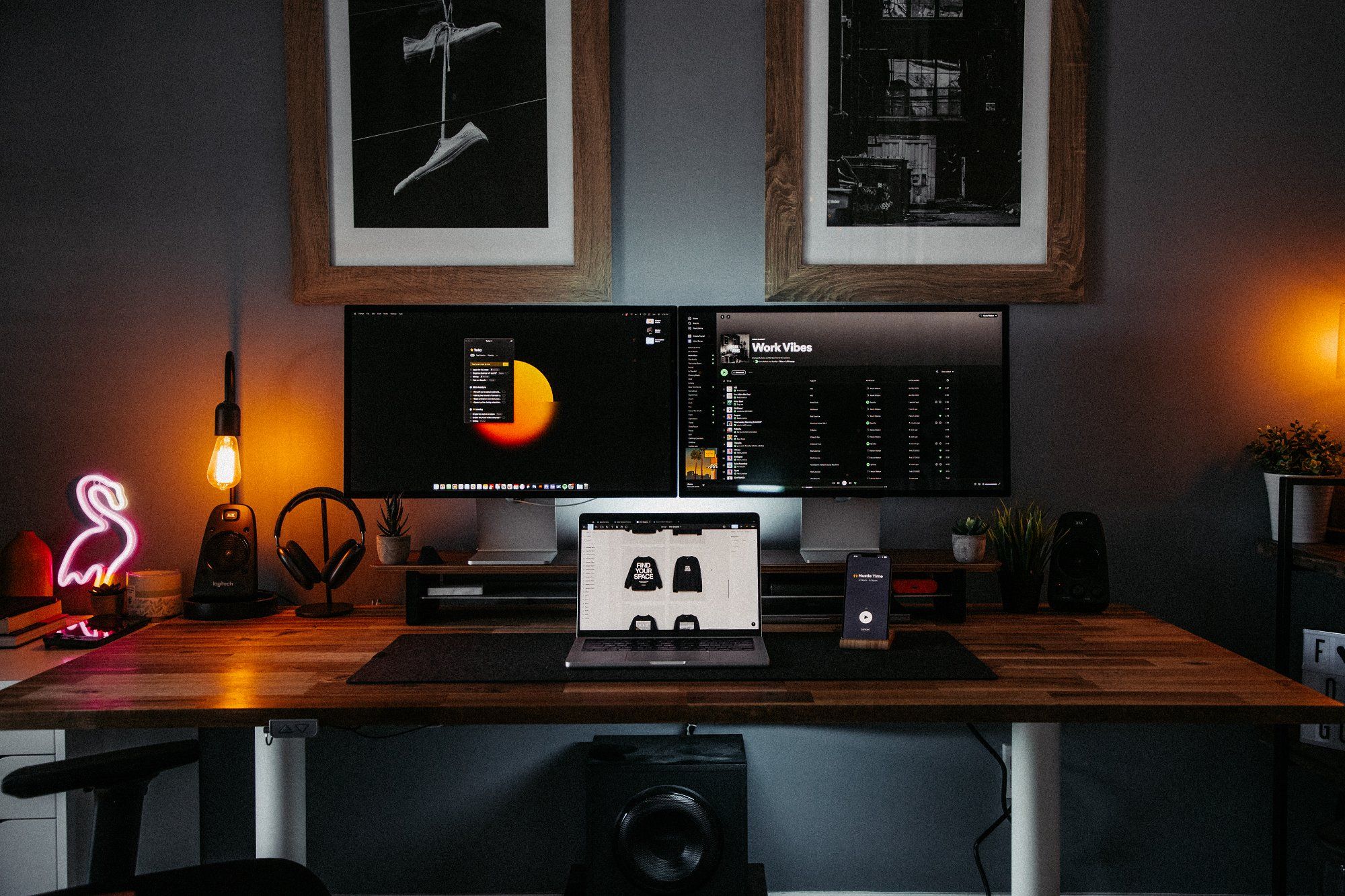 The displays showcase impeccable craftsmanship with their high-quality aluminium build, ensuring durability and a sleek aesthetic.
Equipped with a single Thunderbolt 4 port, these displays offer a cutting-edge connectivity solution that enables lightning-fast data transfer and power delivery.
To use both displays at the same time, I plug in two Thunderbolt 4 cords.
While I preferred the single cable in my last LG Ultrafine 5K display, this is a change I honestly don't mind.
The Thunderbolt 4 technology ensures I can effortlessly connect and streamline my workflow, maximising efficiency and productivity.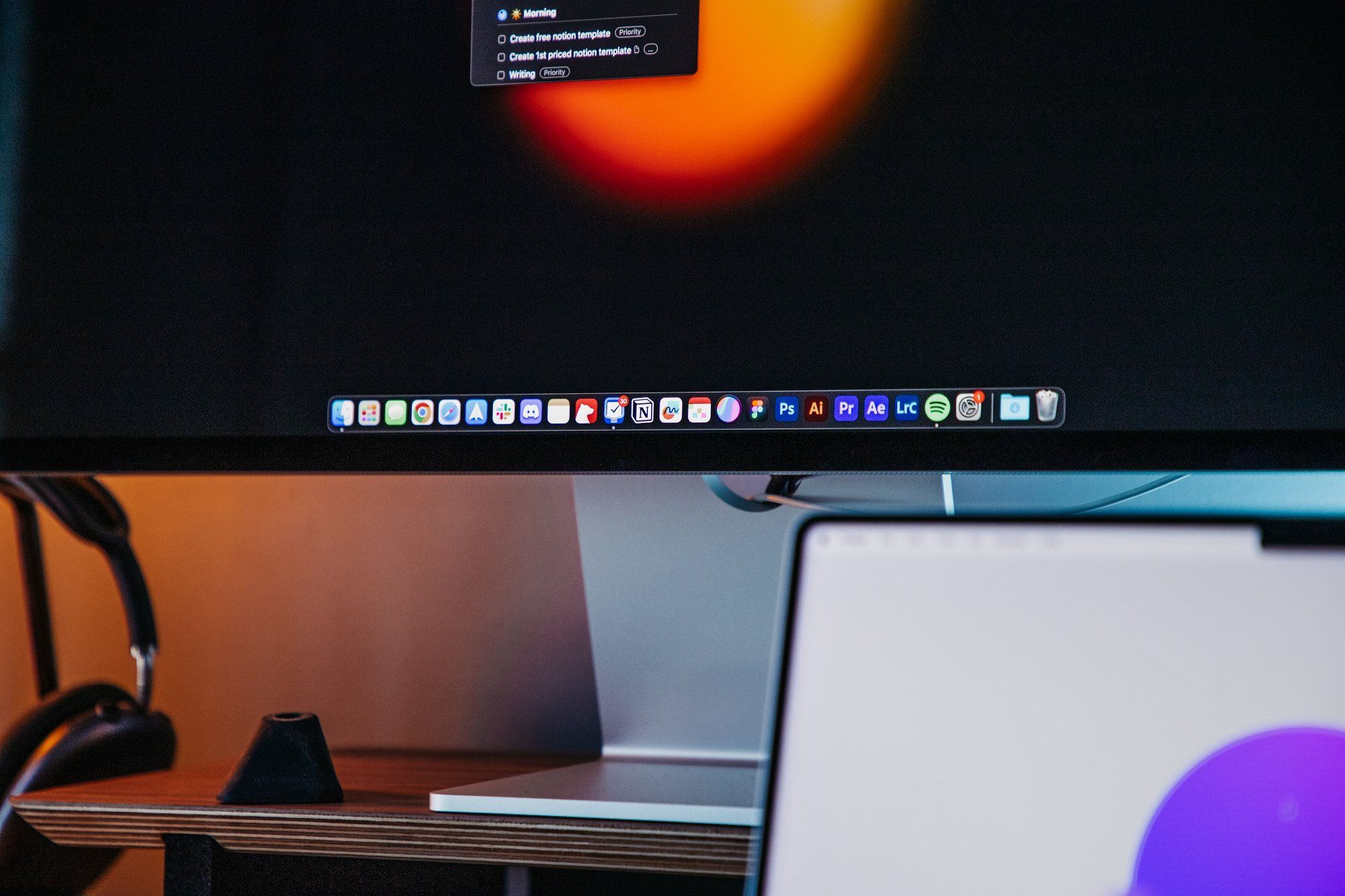 In addition to the Thunderbolt 4 port, the Apple Studio Displays boast three USB-C ports, further expanding their connectivity capabilities and offering flexibility and versatility in connecting external storage drives, microphones, charging, and more.
At the heart of the setup is a fully maxed-out 16″ MacBook Pro with an M1 Max chip, which powers both Studio Displays.
This laptop is a beast.
Honestly, the best piece of tech I have ever owned.
The 16″ MacBook Pro with M1 Max is the epitome of computing and has never let me down.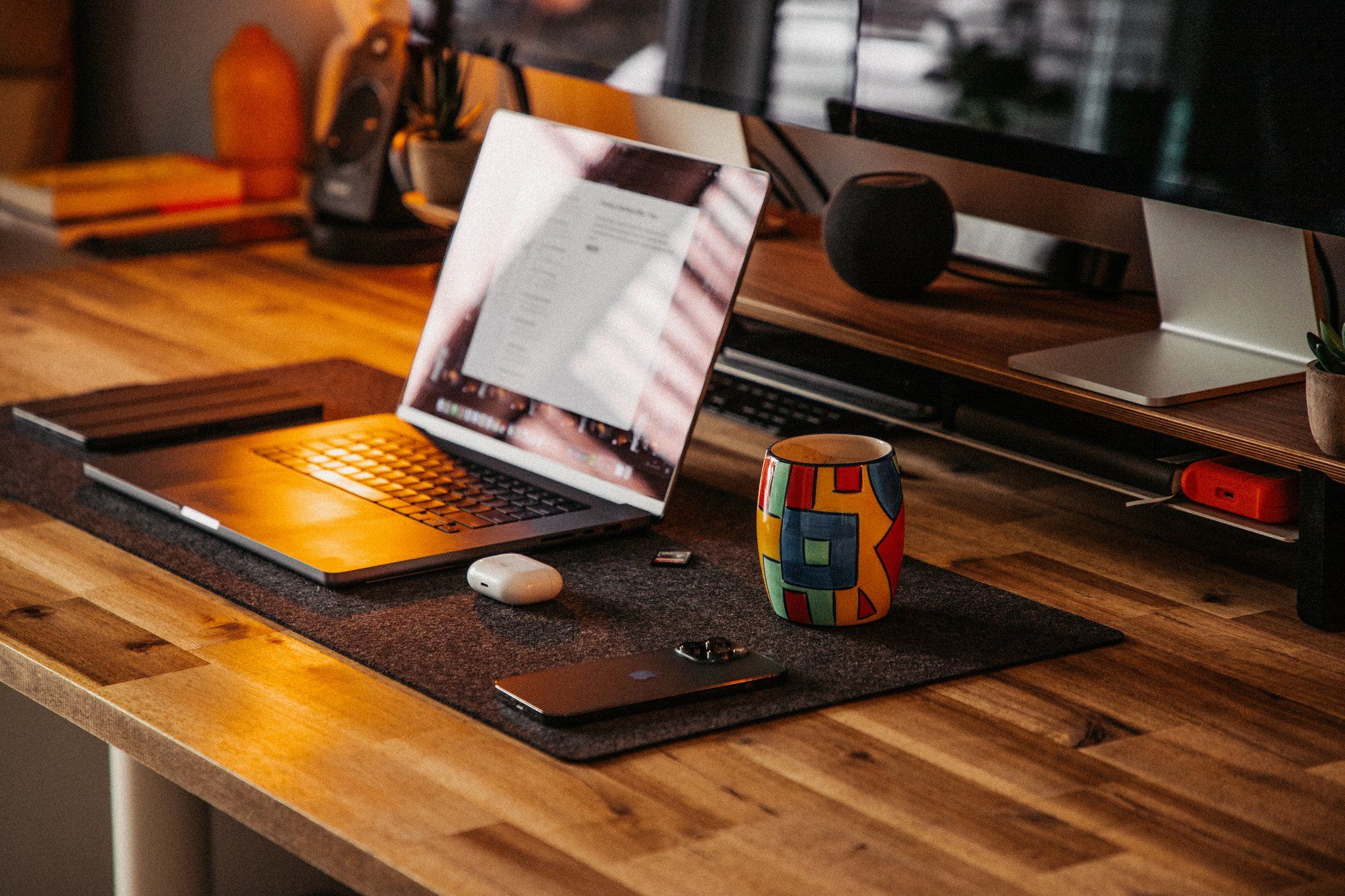 With its maxed-out specifications, including a staggering 8TB SSD and 64GB of RAM, this machine is a true powerhouse. It ensures smooth multitasking and effortless storage management.
Combined with the M1 Max chip, this MacBook Pro delivers unparalleled speed, efficiency, and thermal performance, enabling me to push the boundaries of creativity and productivity.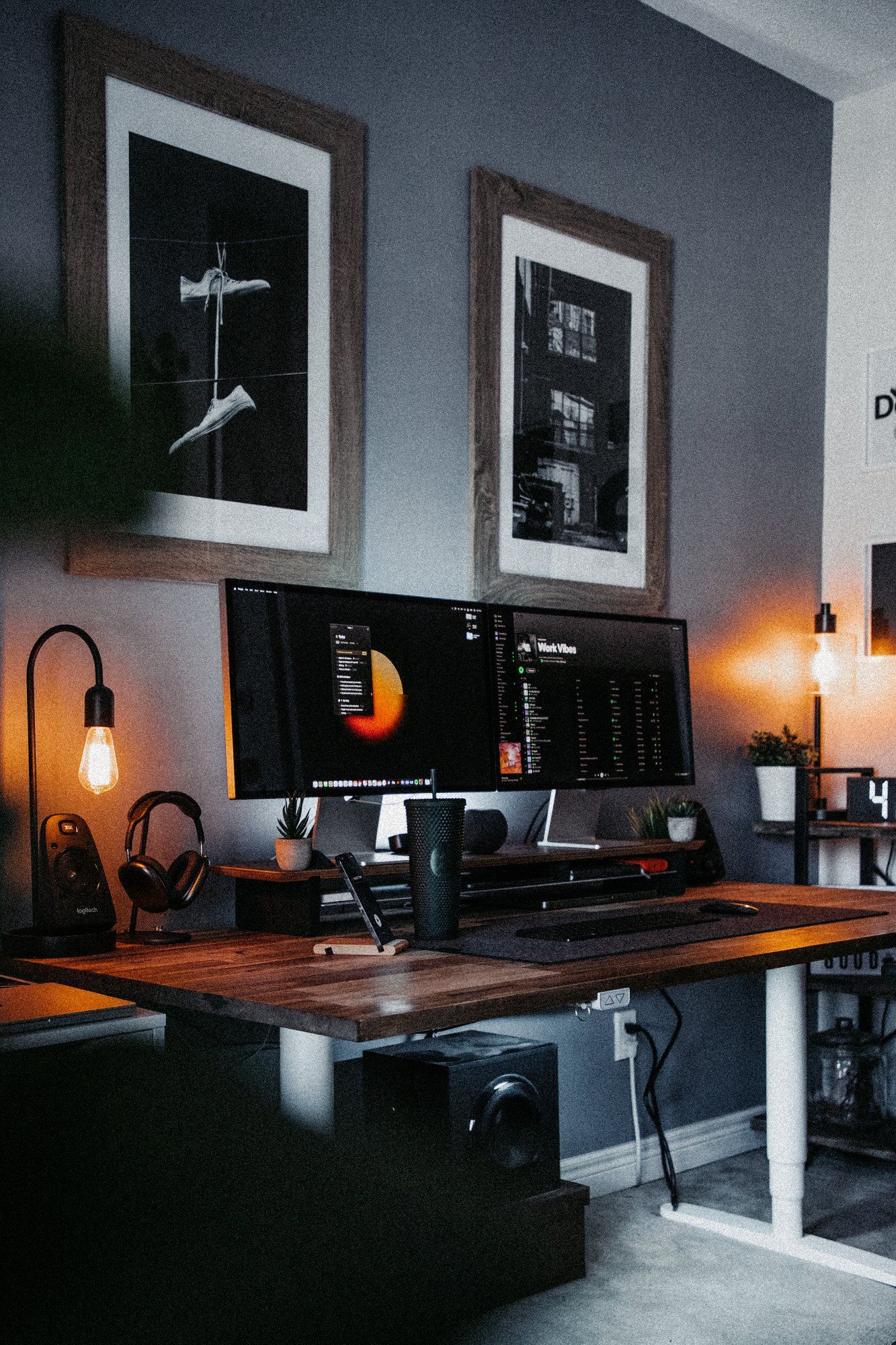 Whether editing high-resolution videos, running resource-intensive software, or working on complex design projects, this machine effortlessly keeps up with my demands, unleashing my full potential as a creative professional.
I appreciated the return of the SD Card reader. It allows me to conveniently access and transfer files from my camera or other devices, streamlining my creative workflow.
Positioned below the Studio Displays, you'll find the Grovemade desk shelf crafted in solid oak.
Meticulously handcrafted to perfection, this exquisite shelf elevates the aesthetics of any workspace. It seamlessly combines style and practicality.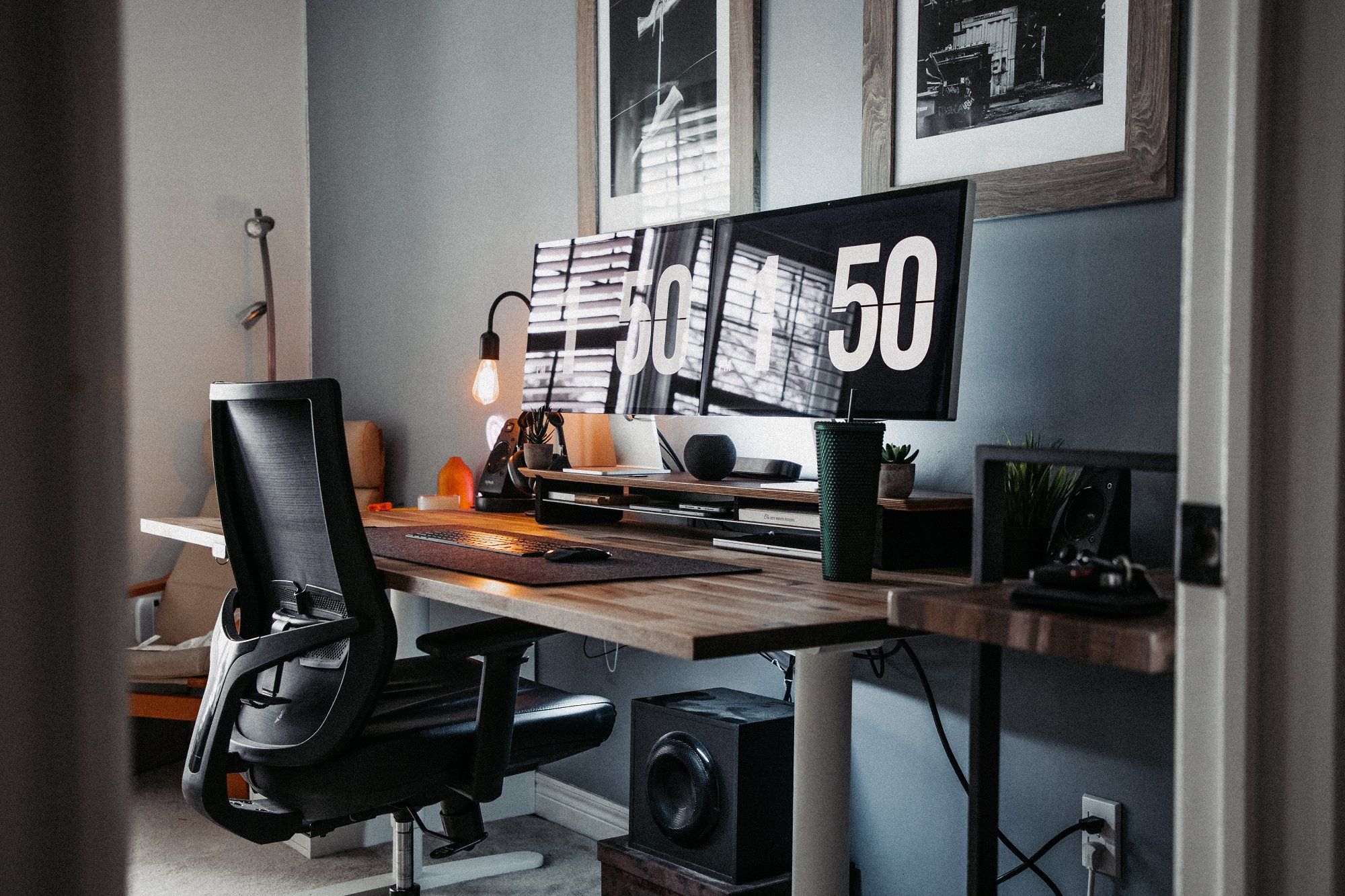 The solid oak construction exudes timeless beauty by showcasing the wood's natural grain patterns and warm tones.
Within my desk setup, there are multiple pieces of tech and features that unify the space.
I have an iPad Mini in Space Grey for effortlessly mapping out project timelines, brainstorming ideas, and precisely bringing my visions to life.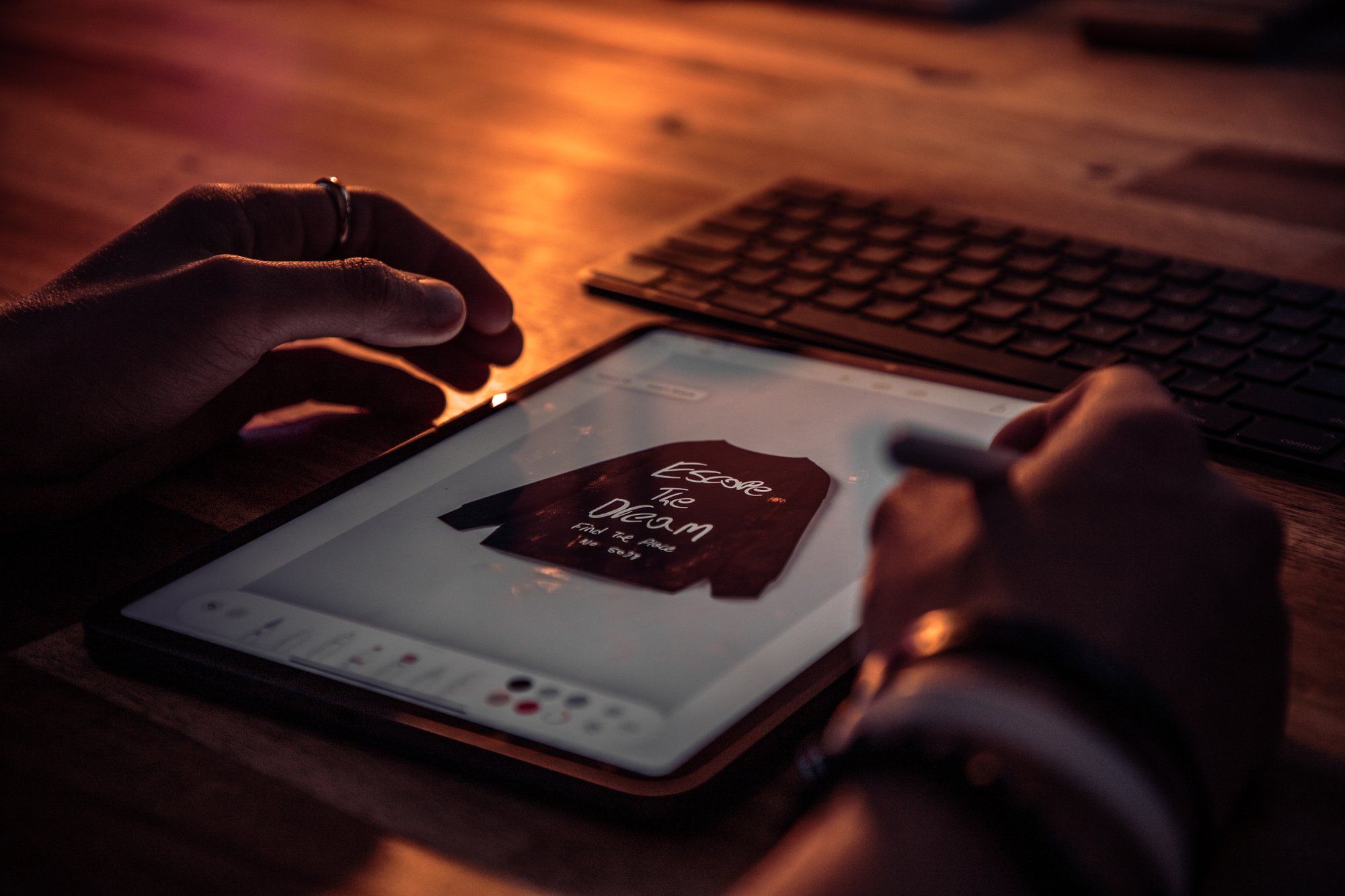 I have Philips Hue Lights installed throughout my house, all connected and controlled via Wi-Fi through my HomePod Mini.
I use this combo to quickly check the weather and control my lights, including triggering specific lighting scenes. It also allows me to check my day's schedule with ease.
What's your favourite item on your desk?
Off the side of my desk is probably my favourite gadget, the TIDBYT.
It's a small little screen that changes every so often.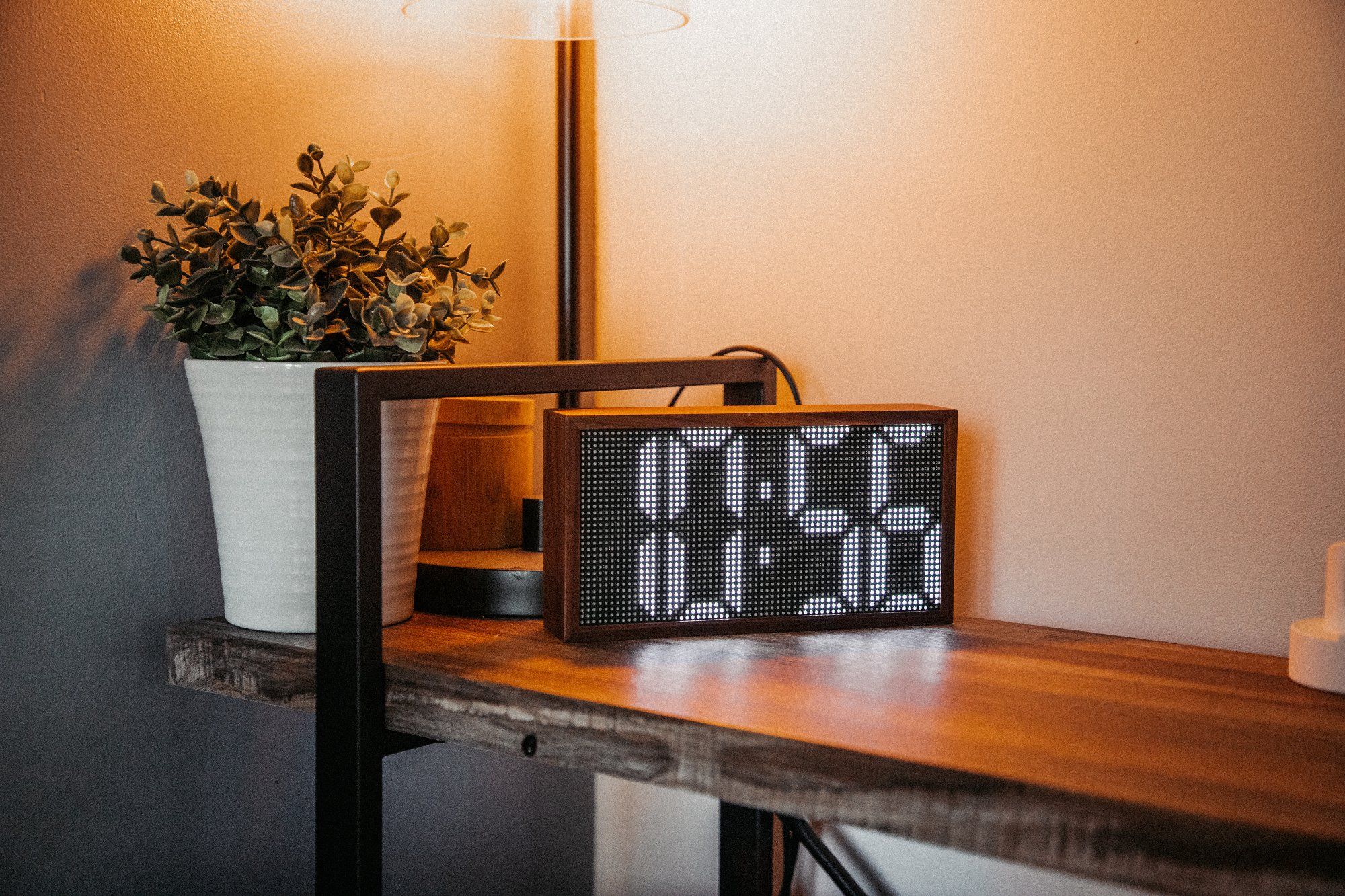 Things like a clock, a GIF, weather, time zones, etc.
This was a gift from my cousin on my birthday. I believe it retails for $199.
What apps or tools do you use to get things done?
I use a ton of apps.
I guess you could call me an app guy.
Here are the main apps I use:
Things 3: My main to-do list app helps me stay on task for all the projects and lists I need to complete.
Things 3 has a minimal design and is available on all Apple devices.
Fantastical: My calendar app of choice.
It has a really nice interface, and the best feature about it is the mini calendar window that appears on all screens.
This gives me a quick glance at my schedule for the day and has the ability to add new events right on the spot.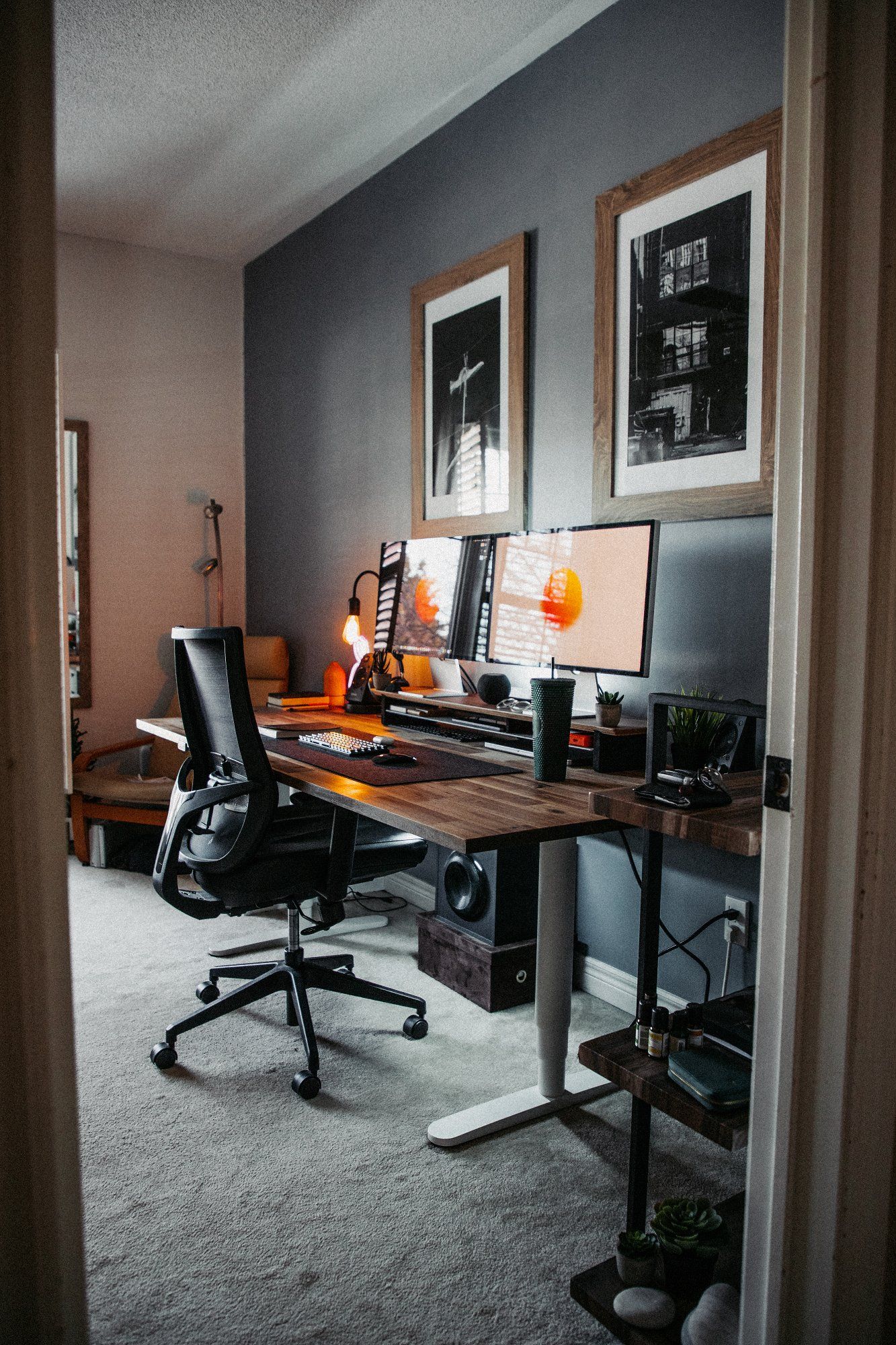 Notion: Another software that helps me organise my projects and code for my website, and a place where I am working to build some of my Notion templates.
Spark: Spark is a great email app with many features others don't have.
One feature it offers is HTML support for signatures. This allows me to incorporate my logo as a professional signature representing my business.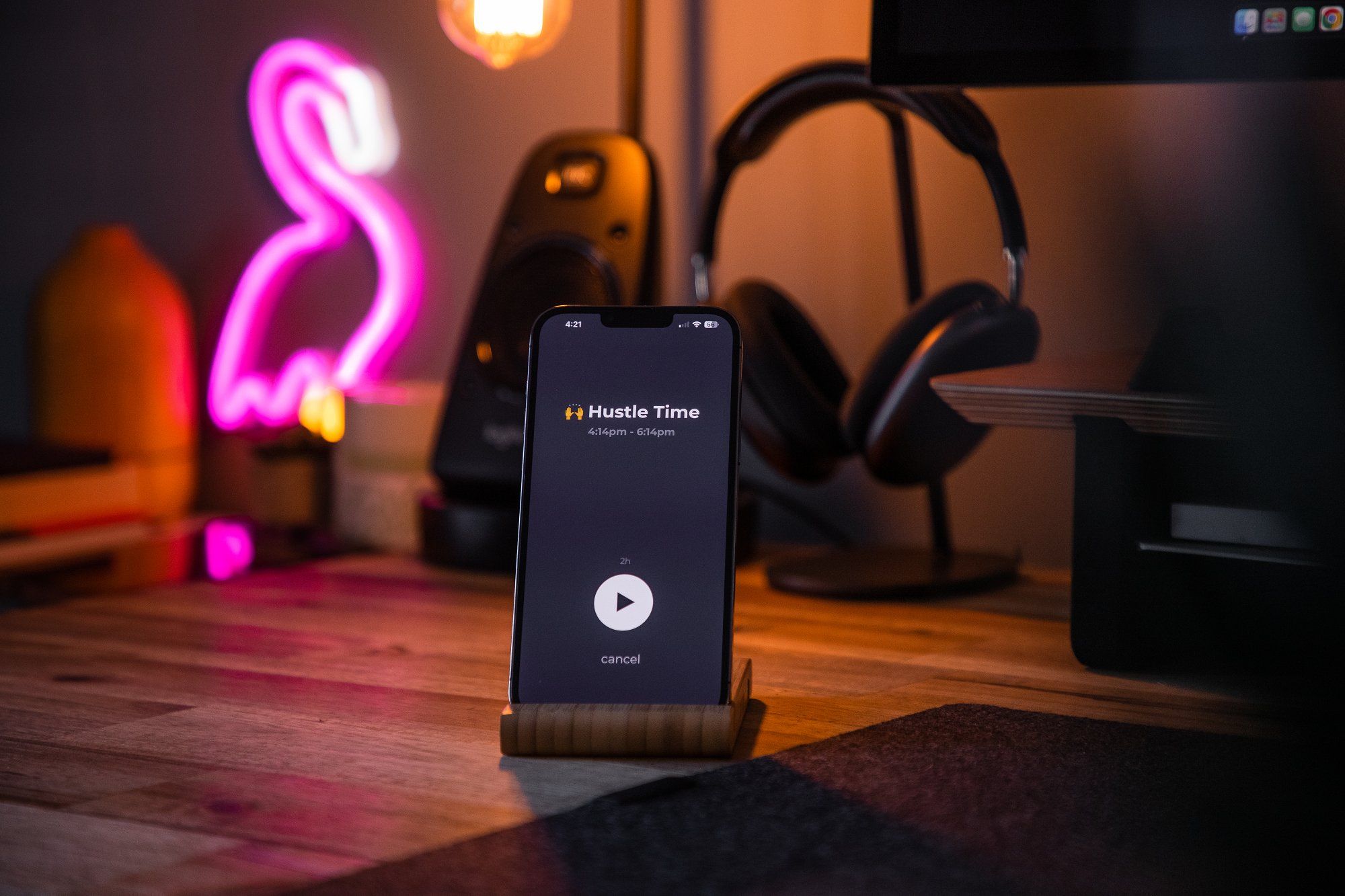 Premiere Pro: I use it daily for my video editing projects, both for client work and personal content on YouTube and TikTok.
Apple Notes: Basically, my second brain. I store all my work, ideas, web links, YouTube videos — everything here.
With iPad pencil support in Apple Notes, I can write digital notes for a more visual experience.
What books, blogs, or podcasts recently caught your attention?
So far, my favourite book I have read is Make Time by Jake Knapp.
This book talks about how we can organise our daily and work lives more meaningfully, making us healthier and happier.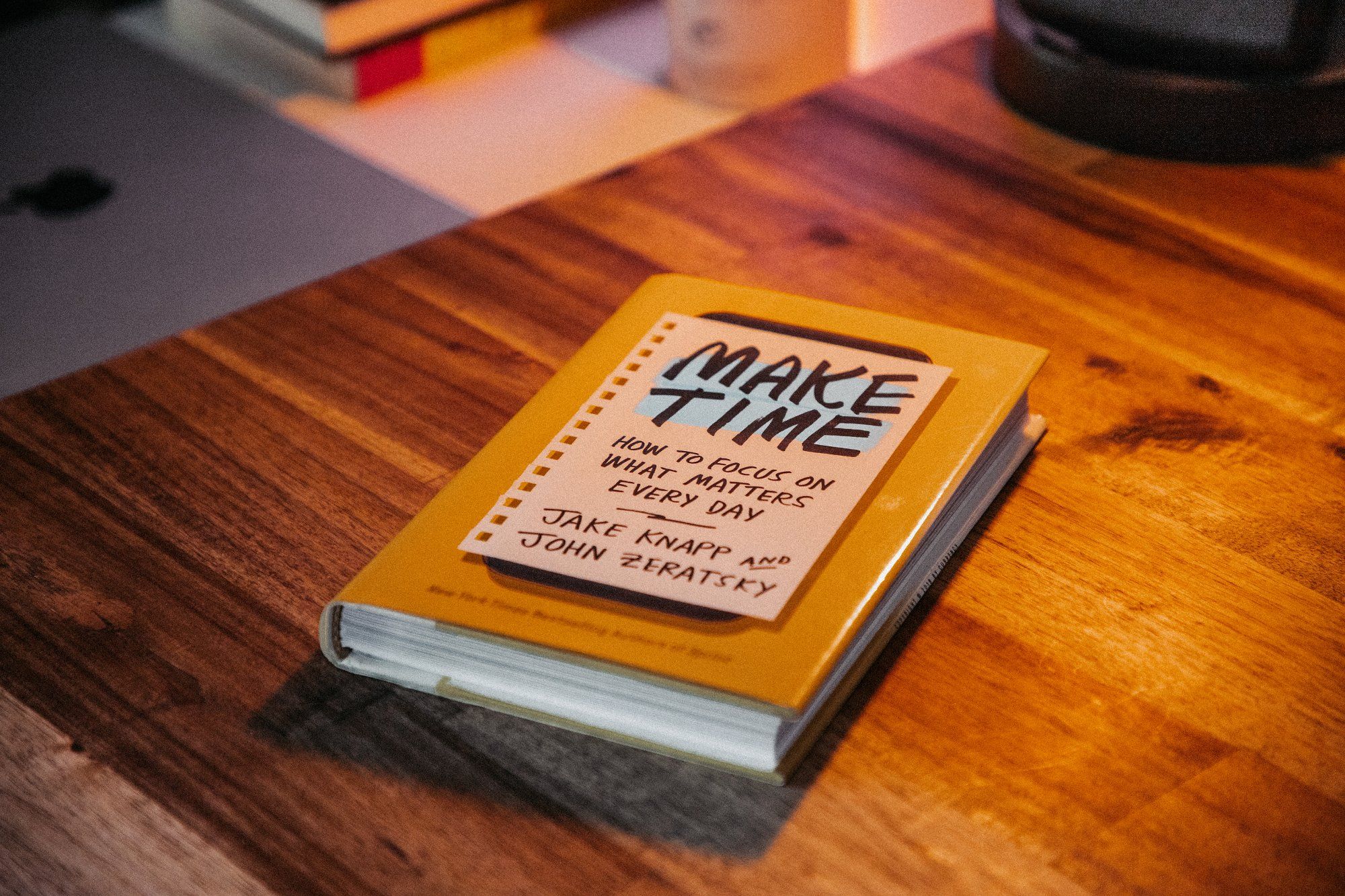 In the book, Jake and John share many skills to help you adapt to a busy life.
These include clearing your home screen of distracting apps, blocking off your calendar to make time for something you love, and planning the highlight of your day, among many other incredible strategies.
I highly recommend this book to people who have busy lives like me and need a reminder to slow down sometimes.
Any tips for other makers who want to improve their workspaces?
Like everyone, desk setups evolve over time and can get pretty expensive.
The biggest question you must ask yourself is the "why" behind things.
If you work from home and know you are staying in that field for a long time, then it's worth the investment.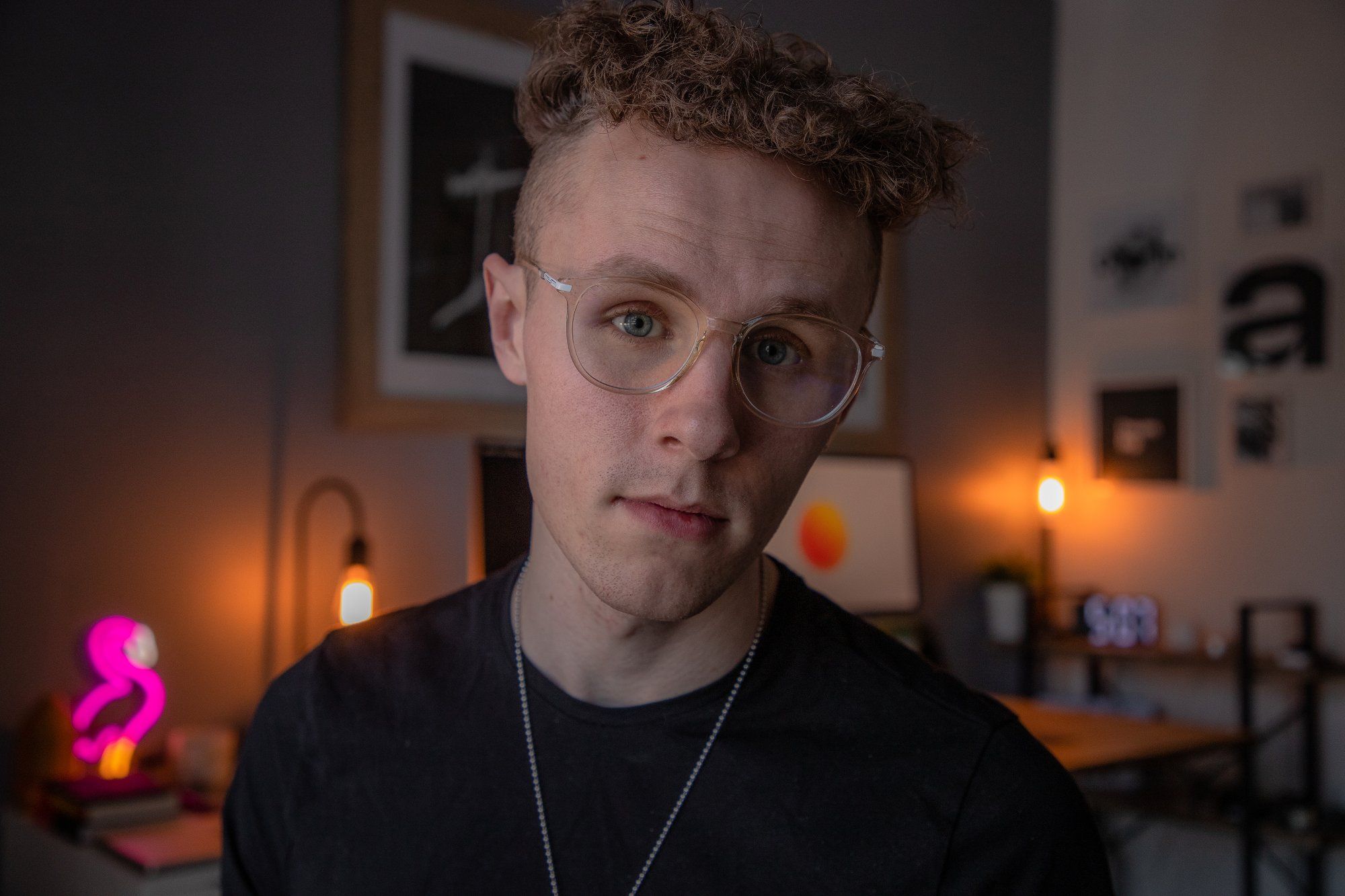 As I shared above, my setup has cost over 13K CAD (around 10,2K USD), including the laptops, tablets, desk, accessories, and other equipment.
As you can see, I am willing to invest significantly in my workspace.
If you want to spend $6K on that Pro Display XDR for your first or next setup because you know it's good and will help you, then do it.
As long as it brings you joy and can benefit you in the future, it's worth every penny compared to the cheaper models.
This is especially true if you are in a field where that display can earn you money, such as through a $10K client.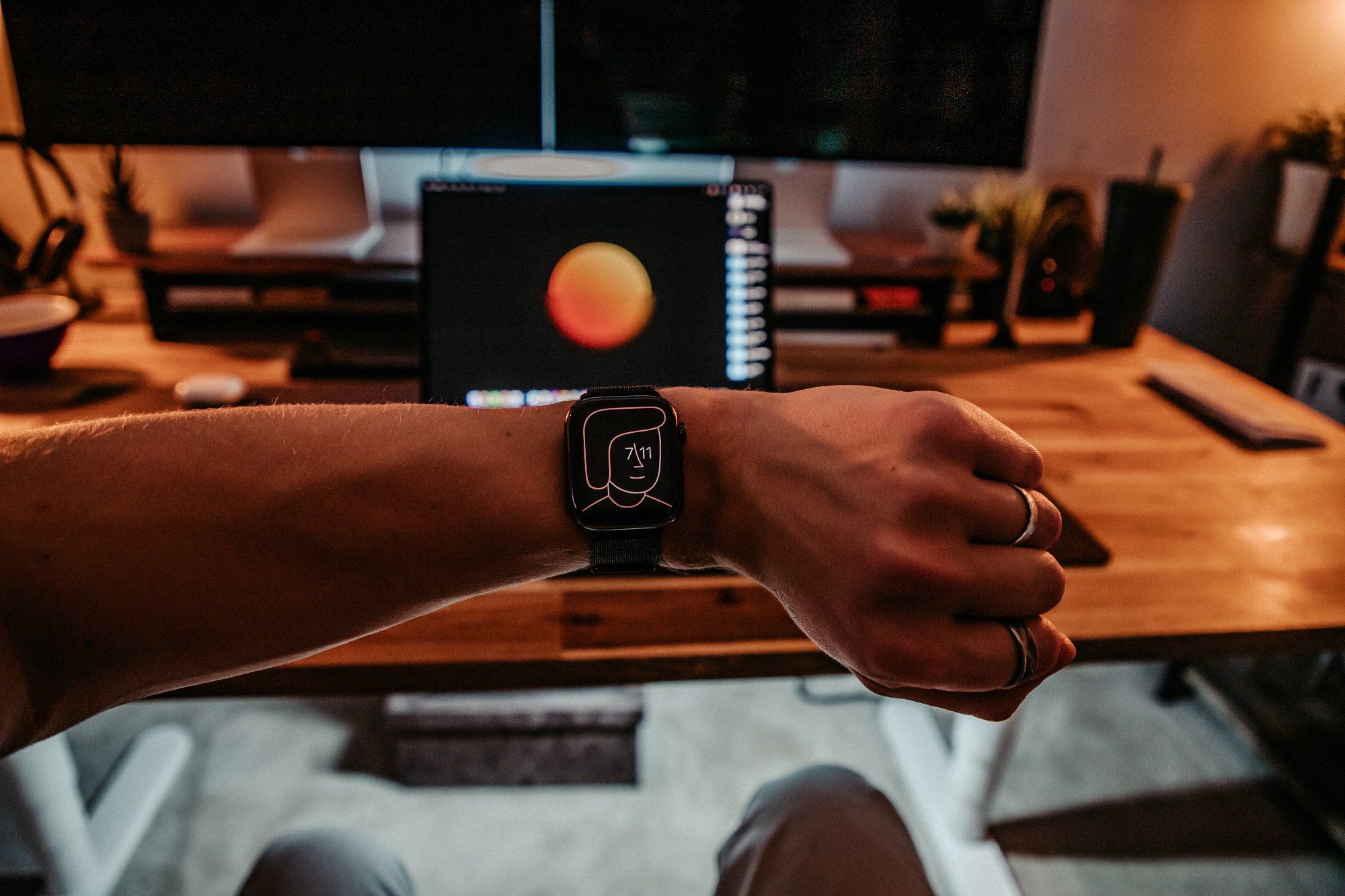 What does your typical day look like?
My days can be very random at times, but I am starting to develop more of a routine for my work.
I usually wake up between 6 am and 10 am.
I'm not really a morning person.
I like my sleep.
I grab a coffee and play my favourite playlist to help me wake up.
After I wake up and if I'm at home, I check my emails and my daily to-do list on Things 3, then perhaps write for my blog or plan content for my social media or YouTube channel.
But usually, the first thing I do after my coffee is go on Twitter.
I have heard there are a lot of negative things on this platform.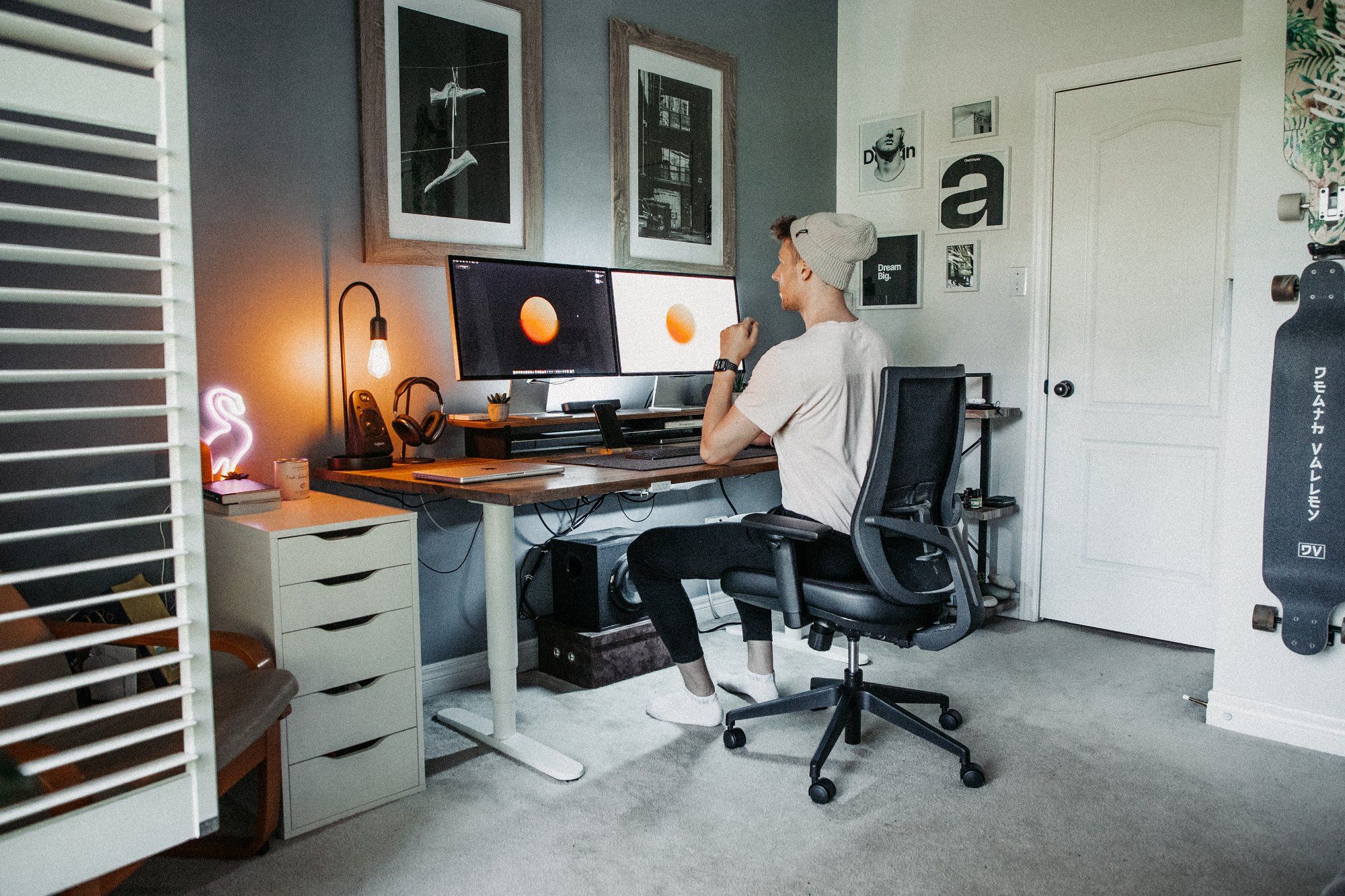 However, I follow all kinds of designers, software, and other inspirational people and get nothing but incredible posts that help me fuel my creativity.
After browsing through Twitter, I sit down at my desk to work.
As of right now, since I work for multiple companies, my schedule can switch around depending on what there is to do.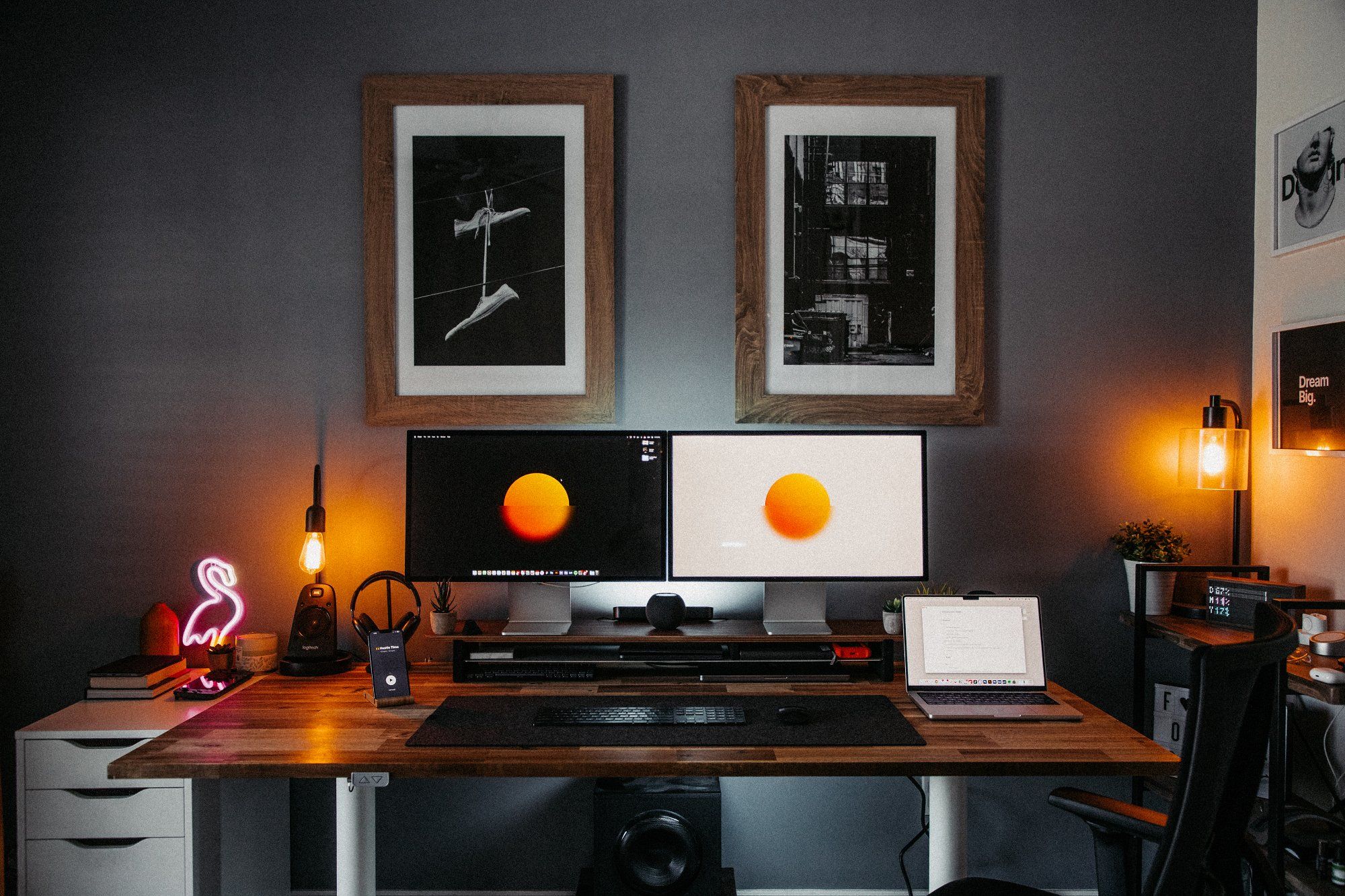 I work for Hyundai Canada as a vendor through Durham College, so I treat this as my main 9-to-5 job.
The other clients I work with are project-based, so sometimes there is nothing, and sometimes there are five projects to do.
During my 9-to-5 job, I usually take a break and have lunch around 2 pm.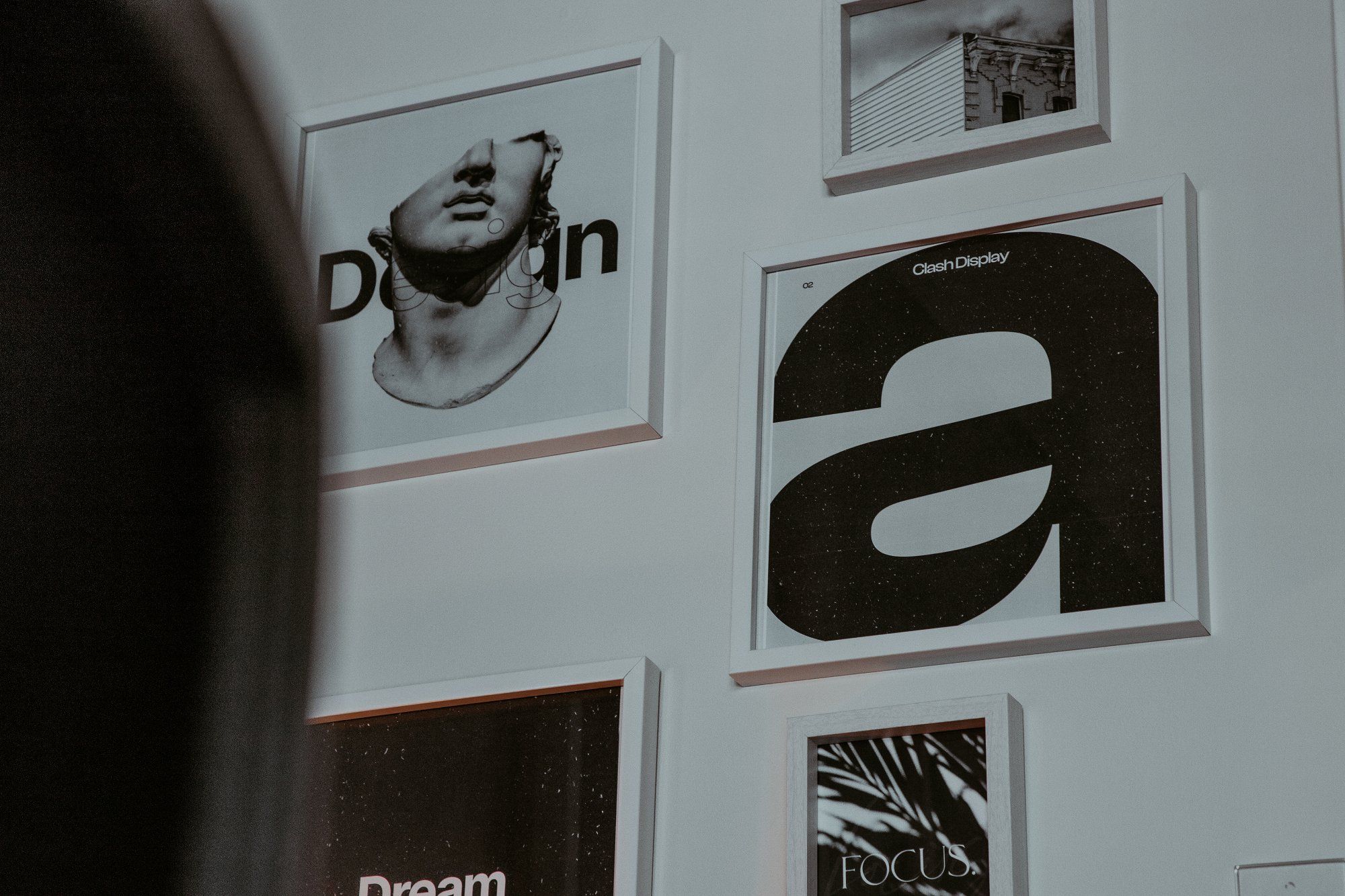 During my lunch break, I usually work on personal projects such as my side clothing business, my future podcast, web design, and other tasks that can be done quickly.
After 6 pm, I head to my Karate dojo's gym.
I train there for about an hour and then switch it up in the gym, getting a full-body workout.
This makes for a long day as I usually don't get home until around 9 pm for dinner.
After dinner, I unwind.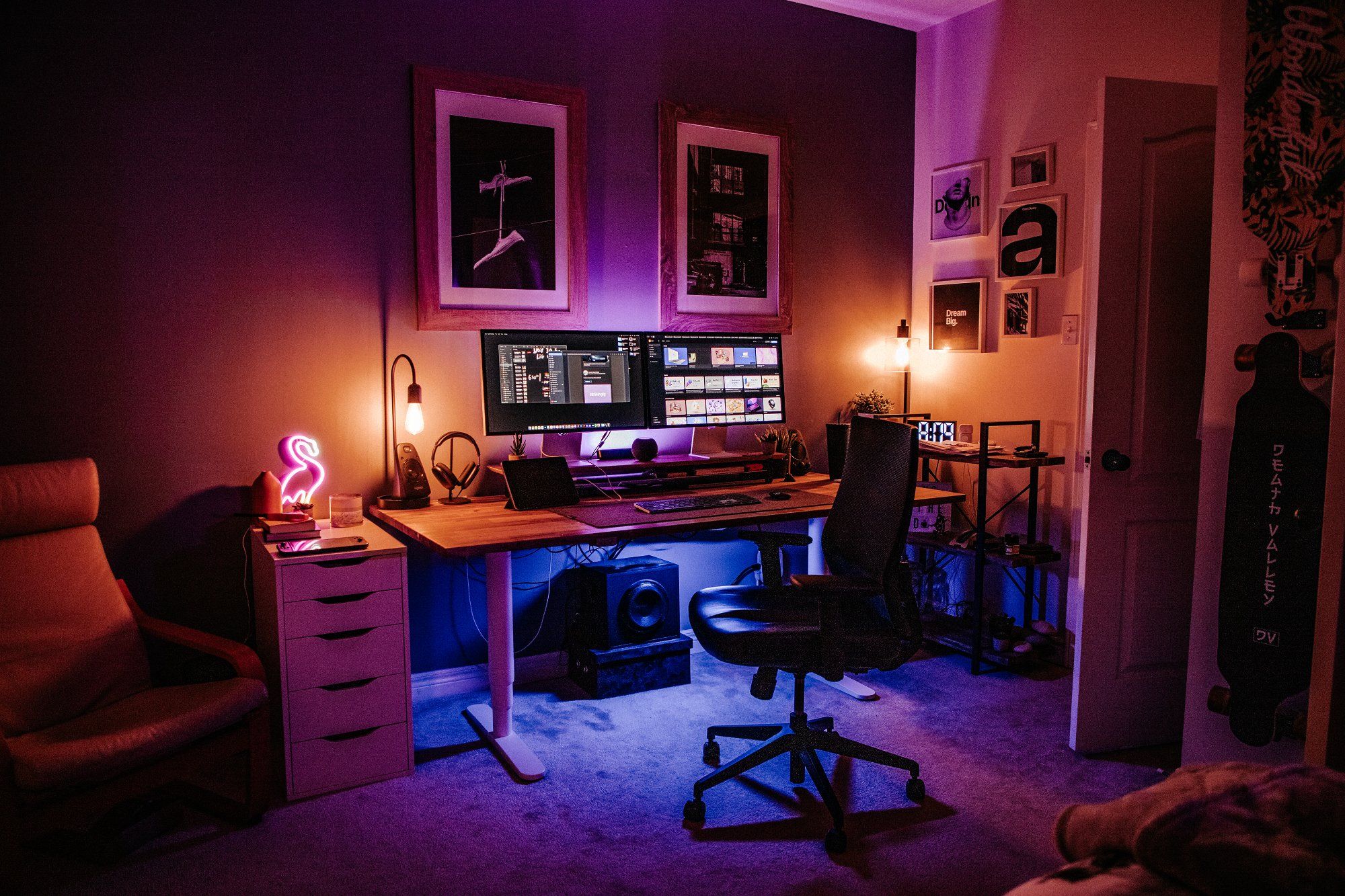 If I still have energy, I play games on my PS5 downstairs.
My favourite game so far is probably Call of Duty: Modern Warfare 2019, but if I don't feel like gaming, I usually watch YouTube or read a book before bed.
Right now, I love reading 1000+ Little Things by Marc and Angel Chernoff.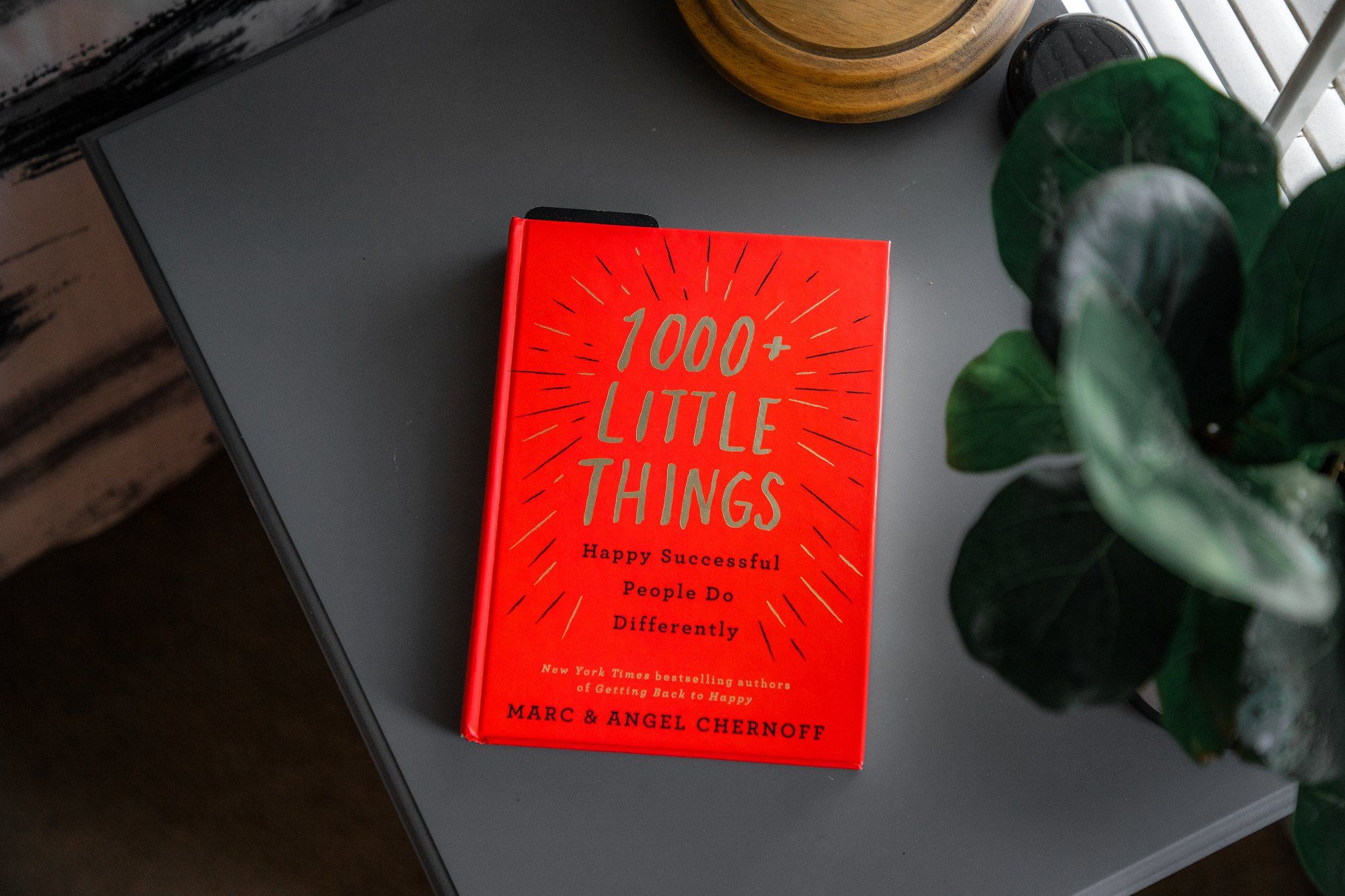 Every day is different.
Most of the time I go to the studio in Whitby, Canada where we work in person for Hyundai.
Sometimes I stay home all day, and I can be at my desk for over ten hours.
Your tips for working from home?
Getting to work with Attention Deficit Disorder (A.D.D.) is hard.
I'm constantly distracted and sometimes just don't want to work, and it gets harder in the summer as all I want to do is be outside.
From many hours of research, the one thing that helps me focus is noise-cancelling headphones.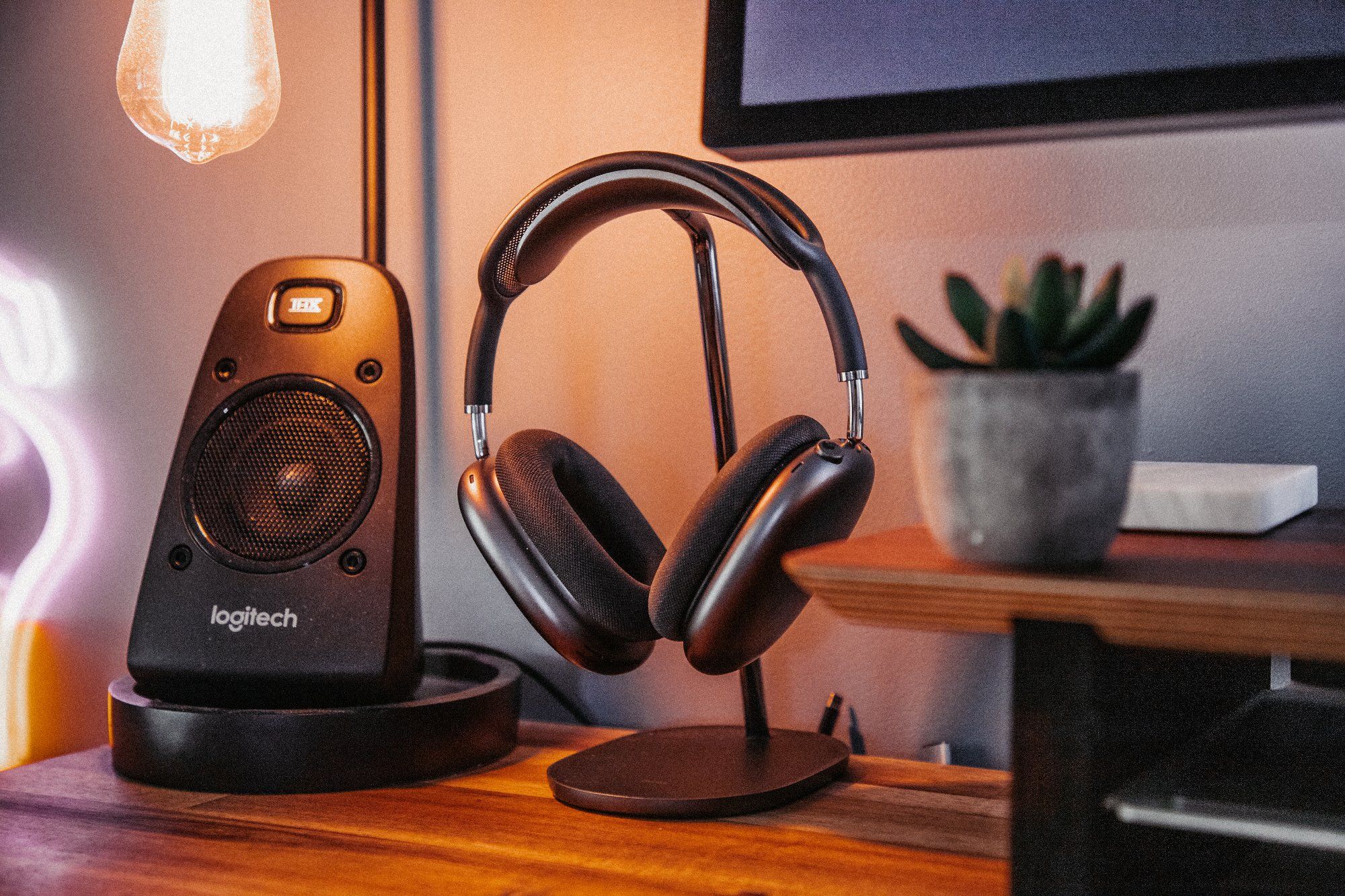 I currently own the AirPods Max, mainly for its connectivity with the Apple ecosystem.
The noise cancelling on these headphones is incredible.
When I'm in the mood to stay distracted or tired, I put these on and enjoy the silence.
Nothing.
There were no sounds of cars driving or footsteps in my house. Just me and my work.
I can then work in peace and get lost in the flow.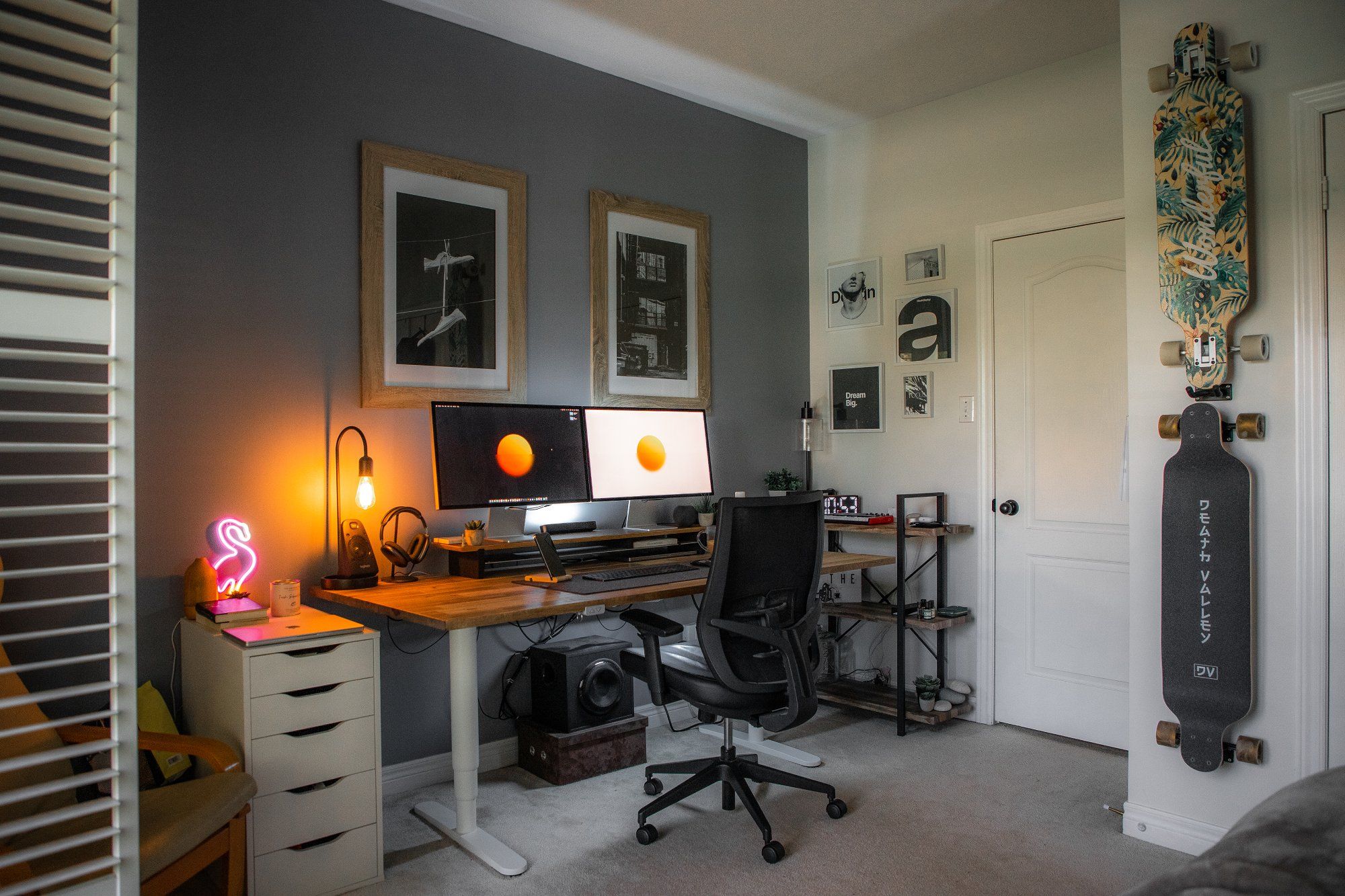 When I'm in the process, my routine is this: headphones on, door shut, to-do list open, and a sprint timer of 30 minutes.
I am then locked into my work.
Nothing is stopping me or distracting me from my flow.
If you have trouble focusing, I recommend looking into headphones that shut out the surrounding noise.
This may not work for everyone. That's why I recommend simply researching ways to help you focus.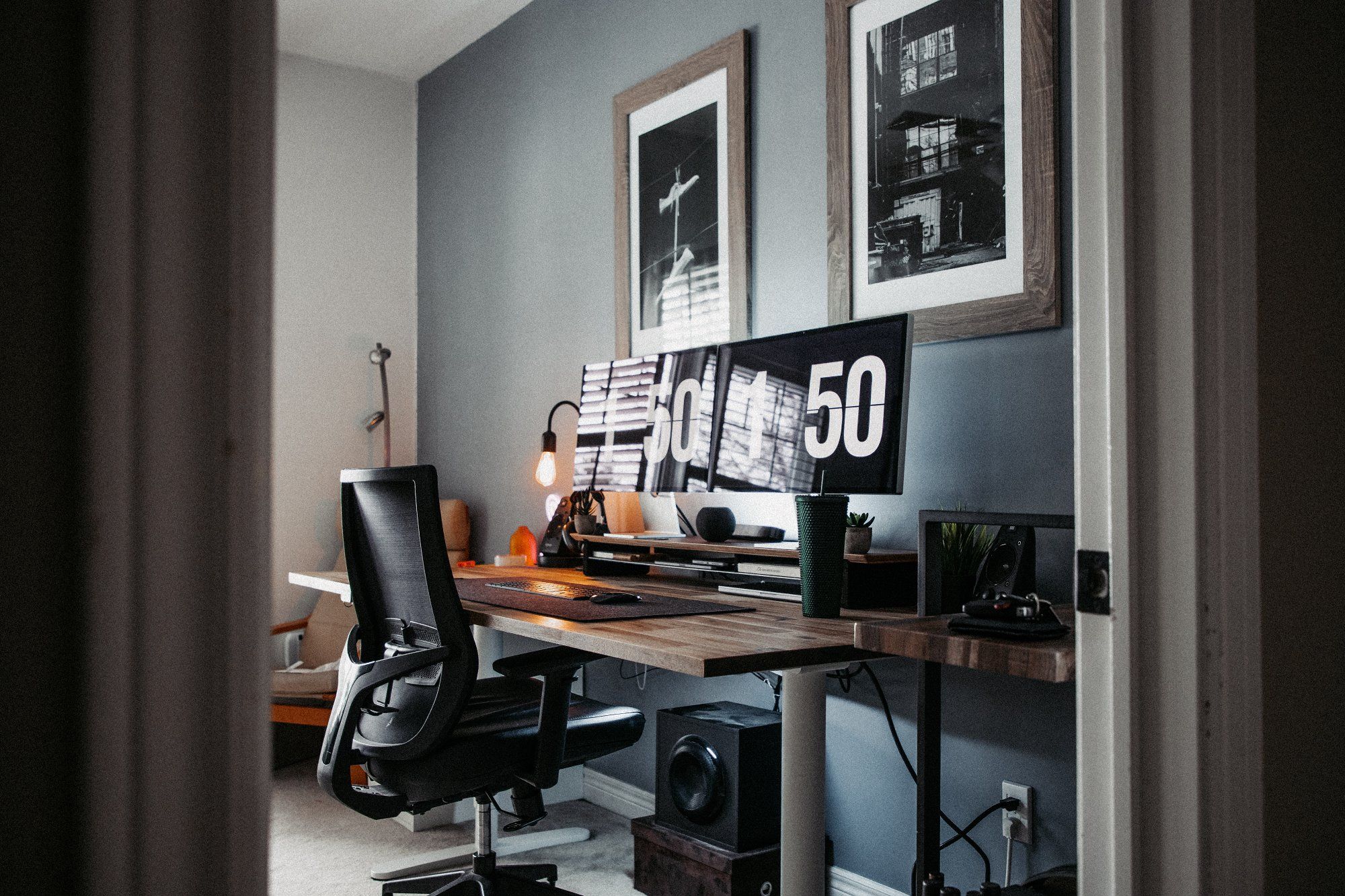 Once you find a way to conquer your distractions, you are unstoppable.
My final quote for you is this: The Cost of Procrastination is the Life You Could've Lived.
Get up and create. You got this.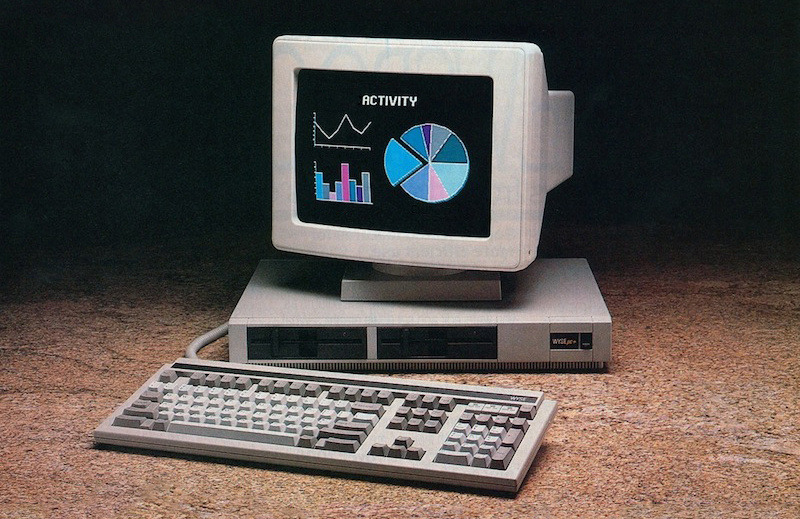 We're a reader-supported publication. This article might contain affiliate links. It means we may receive a commission if you click a link and buy a product that our maker has recommended. The interview was done independently.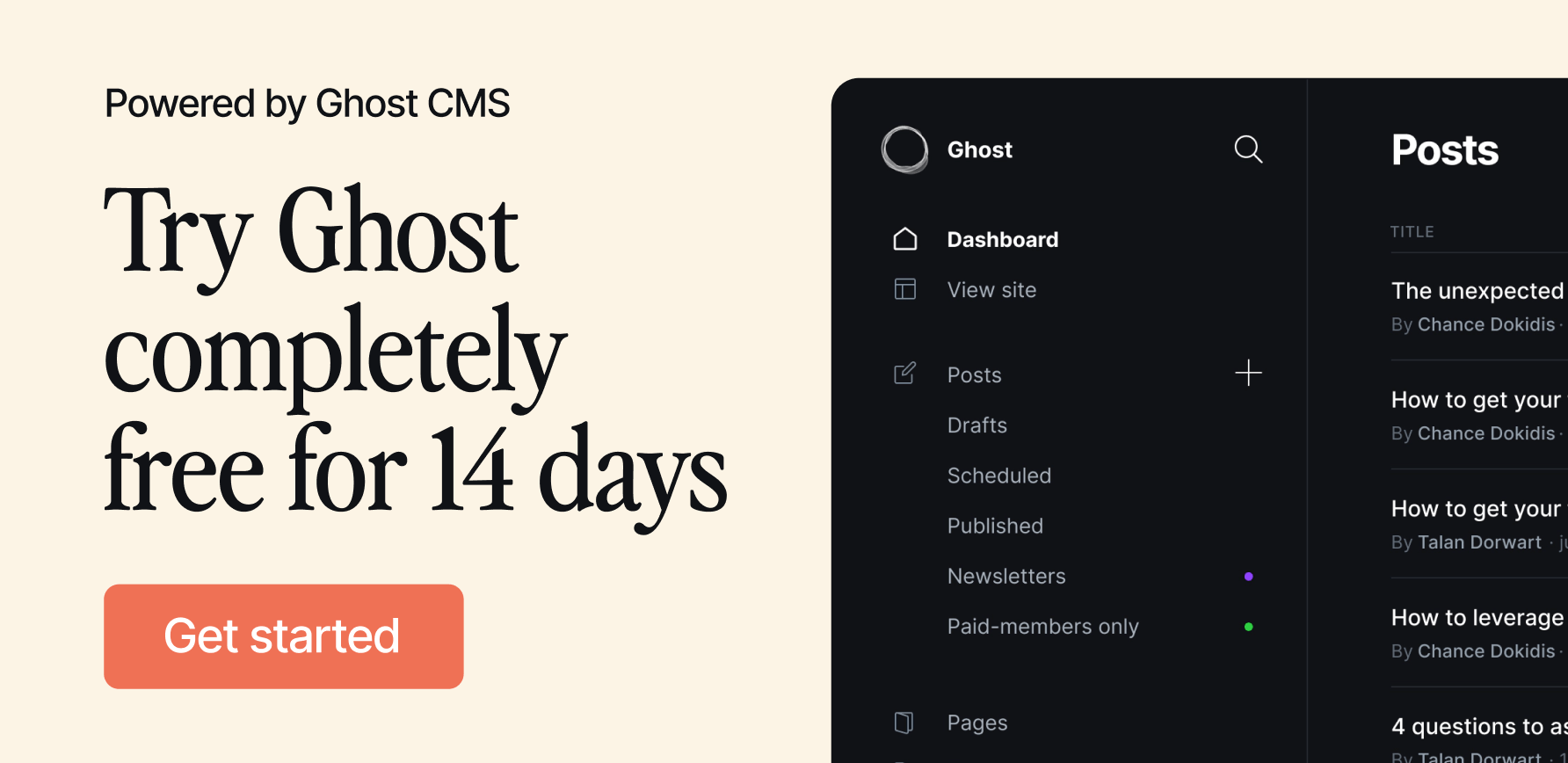 ---