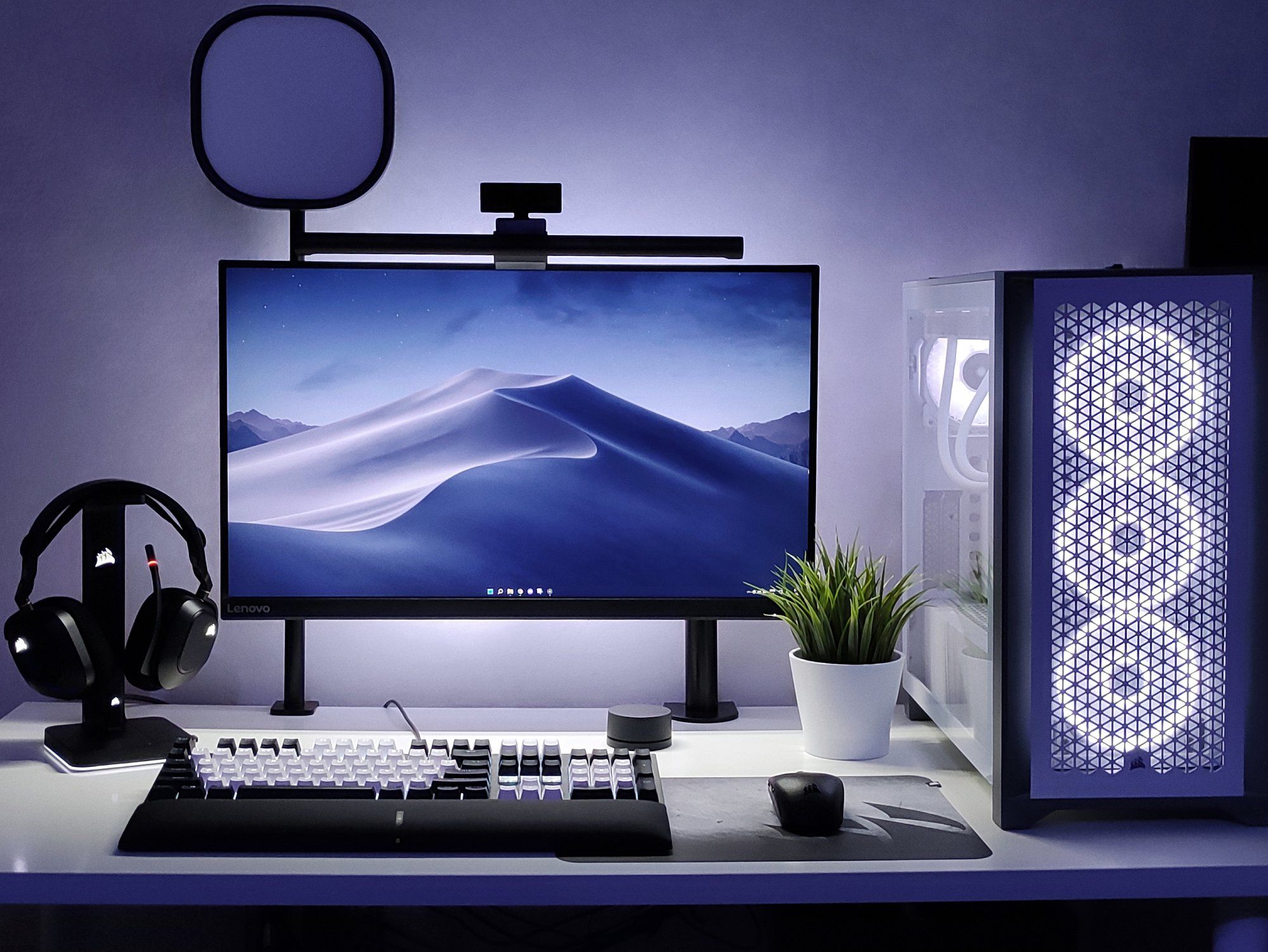 Monochrome Custom PC Desk Setup in Manila, Philippines
"My favourite item on my desk is my PC. It was the first machine I built. I won't lie, it cost me an arm and a leg but the investment was totally worth it"

Name: Jovie Brett Bardoles
Location: Metro Manila, Philippines
Occupation: Campaign Management Associate
Room size: 34 m² (366 ft²)
Cost of the setup: ~$1,8K
Social media: Instagram, Twitter
Hello! Tell us a bit about yourself
I work as a campaign management associate for an advertising agency in Taguig [a highly urbanised city in Metro Manila, officially known as the National Capital Region of the Philippines — editor's note].
For the past four years, I've been helping them to create and deliver ads on streaming video services and internet-connected TV platforms.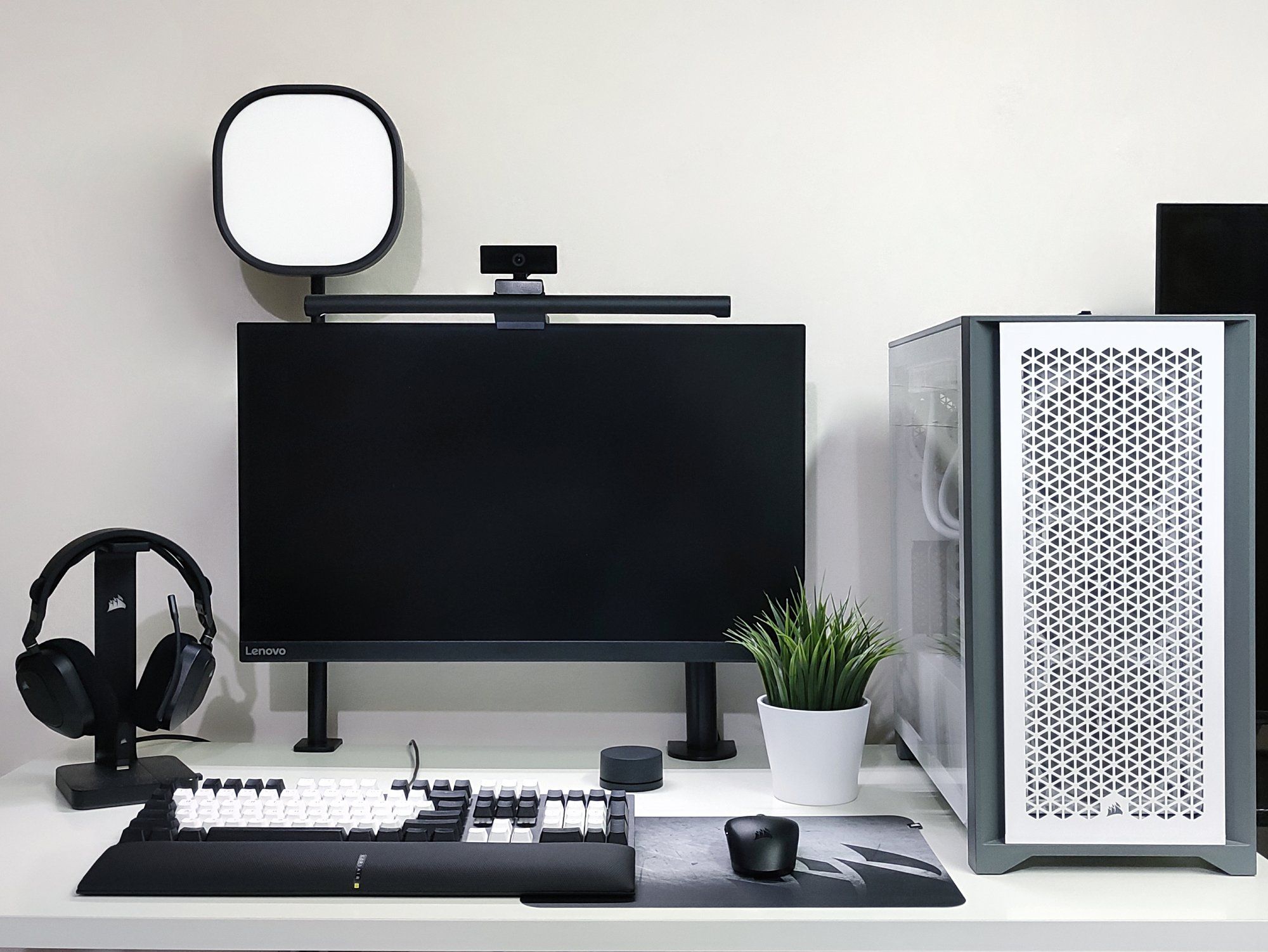 Hobbies-wise, I grew up when Pokémon was born, so playing video games casually and watching superhero movies is my thing.
The pandemic multiplied my passion for tech and taught me how to build PCs. I don't think I'll ever get tired of this.
Also, I'm fond of design.
I actually used to be a freelance motion and UI designer for two years before landing a job in Taguig.
The lack of social interaction in my work days back then made me look for new opportunities and explore what else was available besides what I already enjoyed.
If you're curious, feel free to check out my old portfolio on Dribbble.
Take us through your setup
| Item | Model |
| --- | --- |
| Monitor | Lenovo G27Q-20 27″ 2560×1440 165Hz |
| Monitor light bar | Mi Monitor Light Bar |
| Desk light | Elgato Key Light Air |
| Speakers | Tylex XM19 Wireless Bluetooth Speaker |
| Headphones | Corsair HS80 RGB Wireless Headset |
| Keyboard | Corsair K60 RGB Pro SE |
| Mouse | Corsair KATAR PRO Wireless |
| Chair | Ofix Deluxe 8 White Mesh |
| Desk | Ofix Desk 17 |
| Web camera | C80 5MP 1080p Webcam |
| Mouse mat | Corsair MM150 Ultra-Thin Mousepad |
| Plant | IKEA Artificial Potted Plant |
| PC | Ryzen 5 5600X CPU, GIGABYTE GeForce RTX 3060 Ti Vision GPU, ASUS ROG Strix B550-A Gaming, Corsair 4000D Airflow Case, Corsair H100i Elite Capellix Cooler, Corsair Vengeance RGB Pro 2×8GB, CableMod Vertical PCI-e Bracket Kit, Corsair LL120 Fans, Corsair ML120 Fans, Corsair RM750x PSU, Corsair MP400 1TB NVMe |
My room doesn't have enough space to accommodate my desk setup, so I had to build it in a little corner of my living room.
Since I work at night, I've designed my workspace to be comfortable and look peaceful while maintaining the gaming aesthetic.
It was the first PC I built and it took me a year and a half to fill my desk with work-from-home essentials.
Due to the overlapping structure between the residences, my apartment doesn't get much natural light. That means I had to carefully consider the planning of the lighting in my workspace.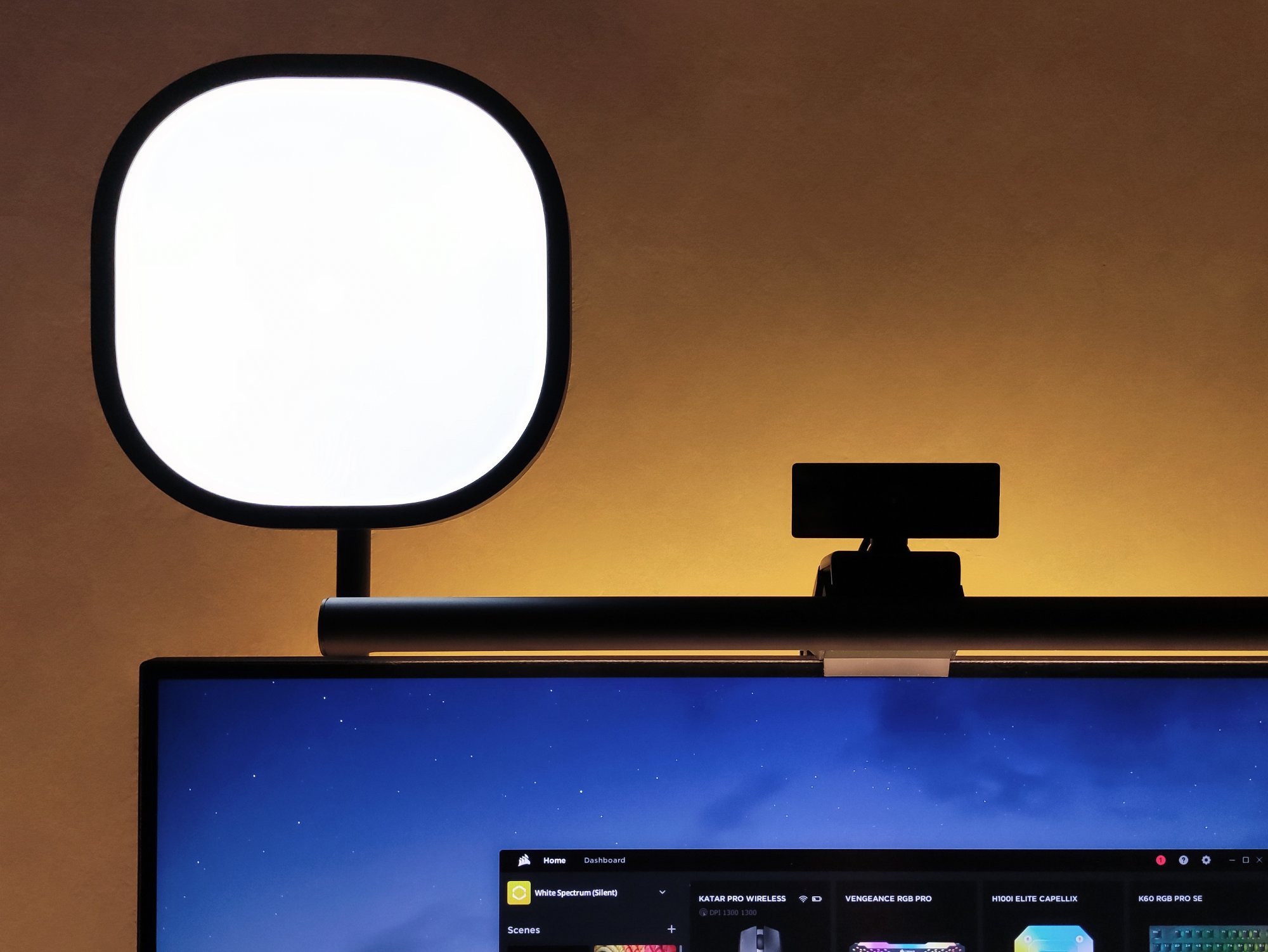 If there was anything I could improve, my only wish would be to move to a bigger apartment where I could have more space.
Also, my current apartment has a lot of white space on the walls, so I'm planning to fill them with some wall décor.
What's your favourite item on your desk?
Well, that's pretty simple. My favourite item on my desk is my PC.
It was the first machine I built. I won't lie, it cost me an arm and a leg but the investment was totally worth it.
Whenever I had the extra money from work, I'd buy the next part for my PC.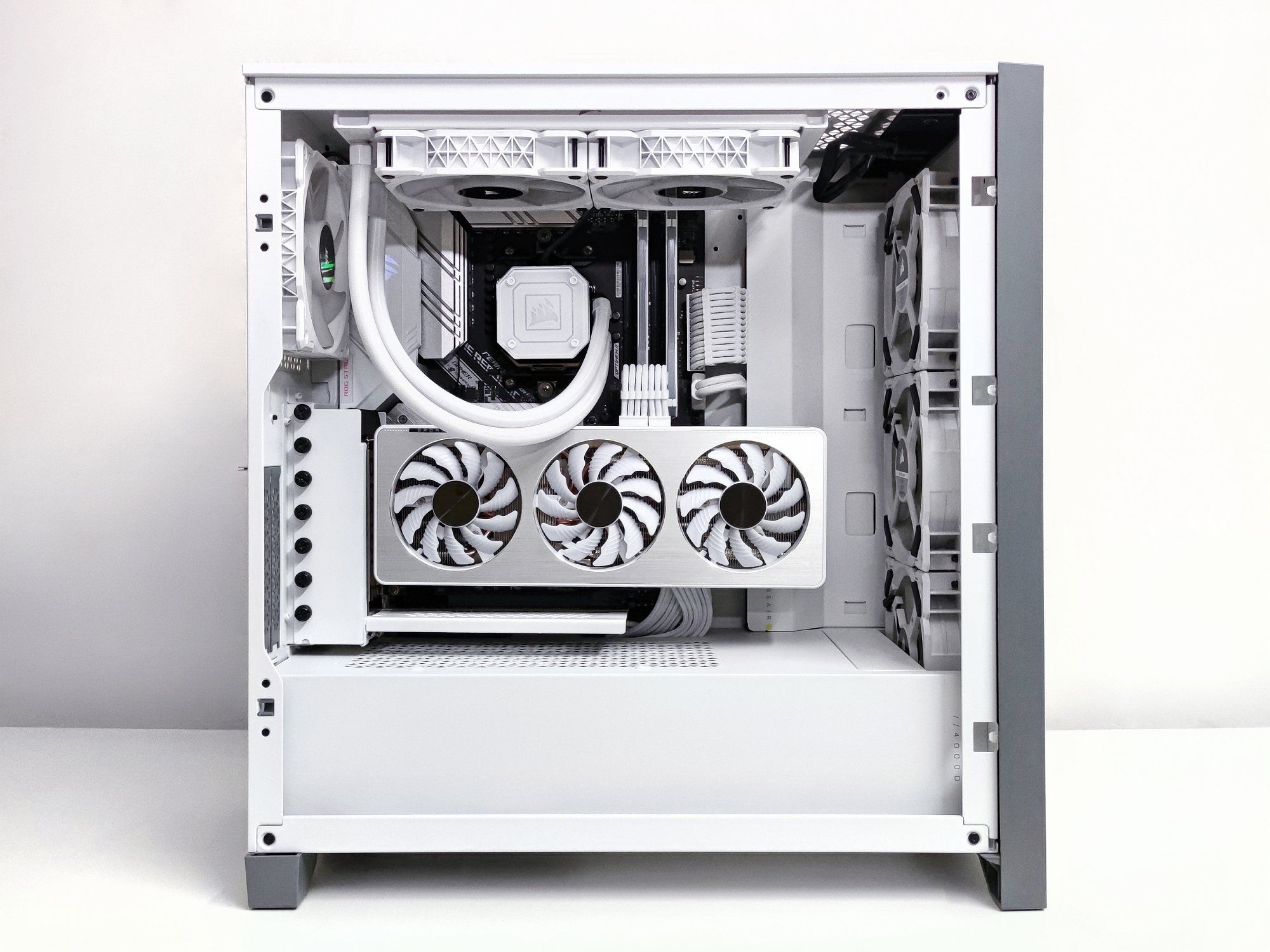 I went with white because I was heavily inspired by other people's clean, white setups.
I love clean aesthetics.
However, it was pretty challenging since white parts aren't very common on the market.
Eventually, I came to the point where I finally completed my build.
What apps or tools do you use to get things done?
Most of the time, I use Google Keep to write down things I need to remember.
The fact that I can check the notes on both my PC and phone makes it very convenient.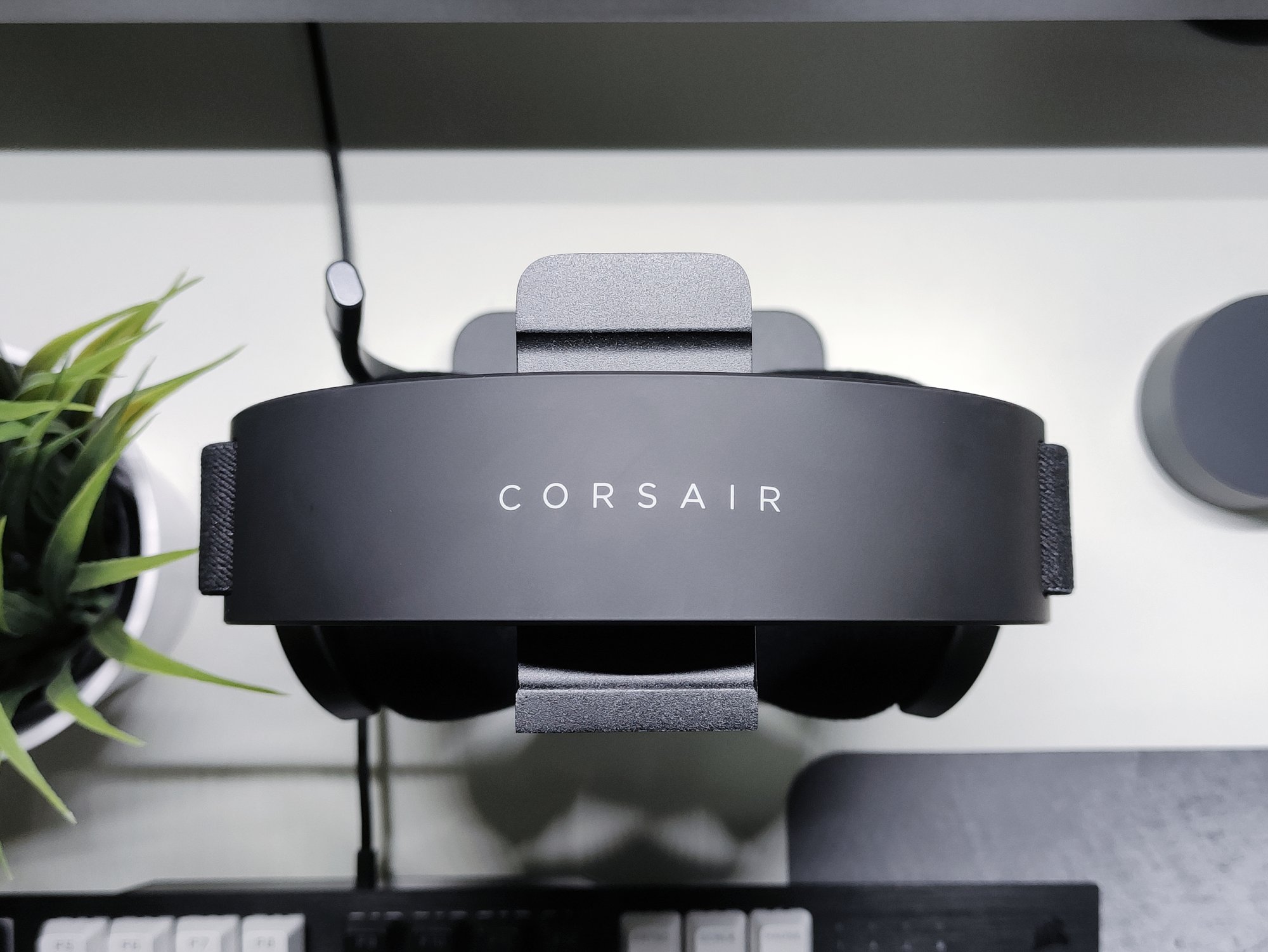 I learned how to use Adobe Photoshop and Illustrator from my previous job, and I think Photoshop is my favourite design tool ever.
I can achieve almost anything with it — from painting and photo manipulation to actual design.
Mostly, I use it for toning the photos I take.
What books, blogs or podcasts recently caught your attention?
Most of my inspiration comes from discussion forums.
I prefer Reddit because I can choose what content I want to see. I like the anonymity and the people sometimes.
There's also less text to go through, so it's easier on the eyes.
The r/battlestations subreddit is where I got most of the ideas for my workspace.
My favourite part is learning new things and getting to know other people's opinions.
All in all, Reddit is great if you like anonymity and content-oriented feeds.
Any tips for other makers who want to improve their workspaces?
Design-wise, I would advise investing in backlight lighting, as well as the workspace background (the wall décor) and your monitor wallpaper.
Most desk setups I find to be aesthetically pleasing feature matching colours and tones.
Most of them also only have one well-positioned monitor.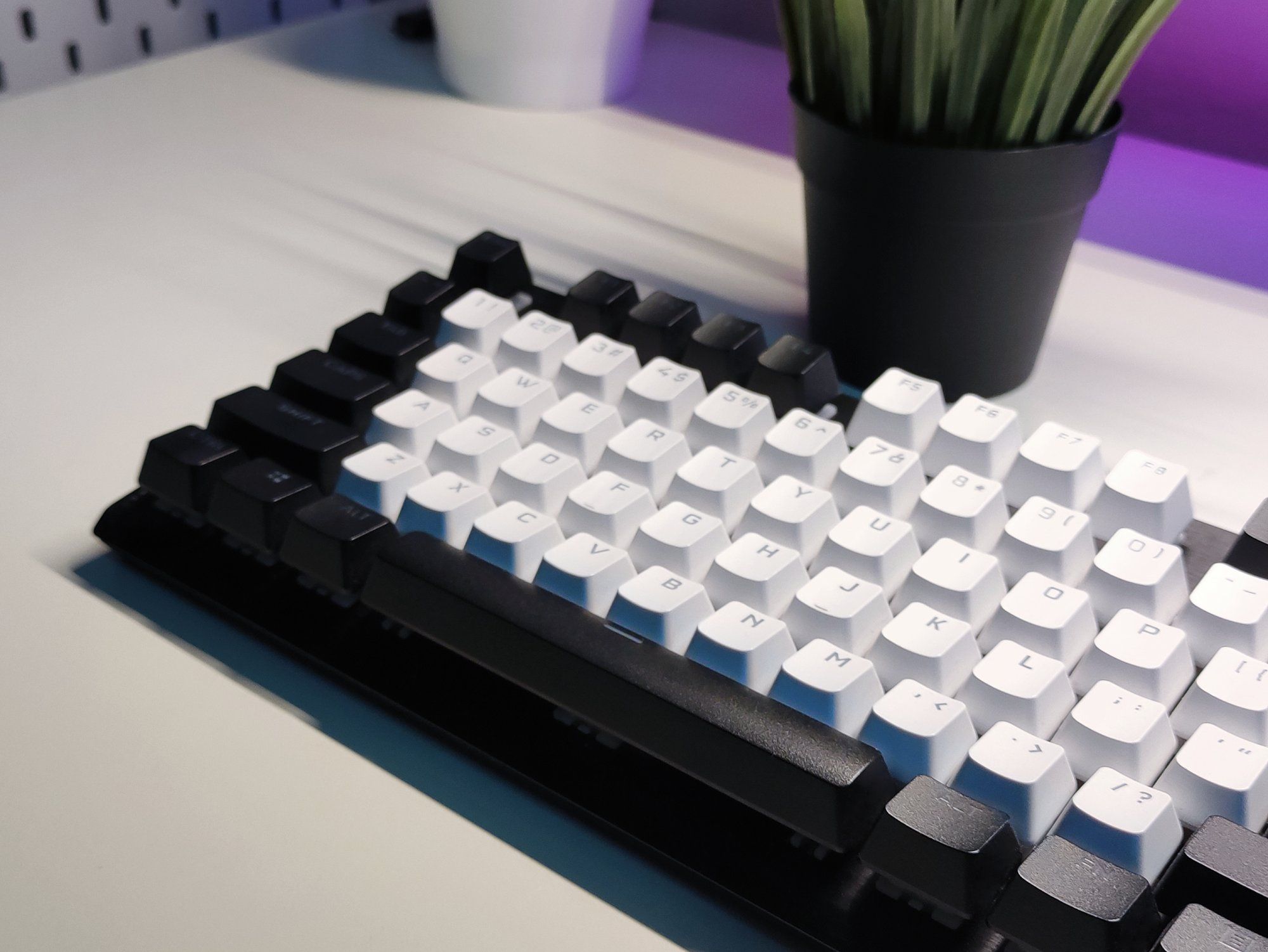 What does your typical day look like?
For the past four years, I've been working from 10 pm to 7 am because my shift follows the Eastern Time Zone (ET) and our clients are based in the US.
I know I'm not the only one whose schedule has changed quite a bit since the start of the pandemic. Now I go to bed around 2-3 pm and wake up at 8-9 pm.
Previously, I had to commute an extra hour and a half before our employer required us to work from home.
There's not much change in my routine except for taking a shower every night and making dinner once I wake up.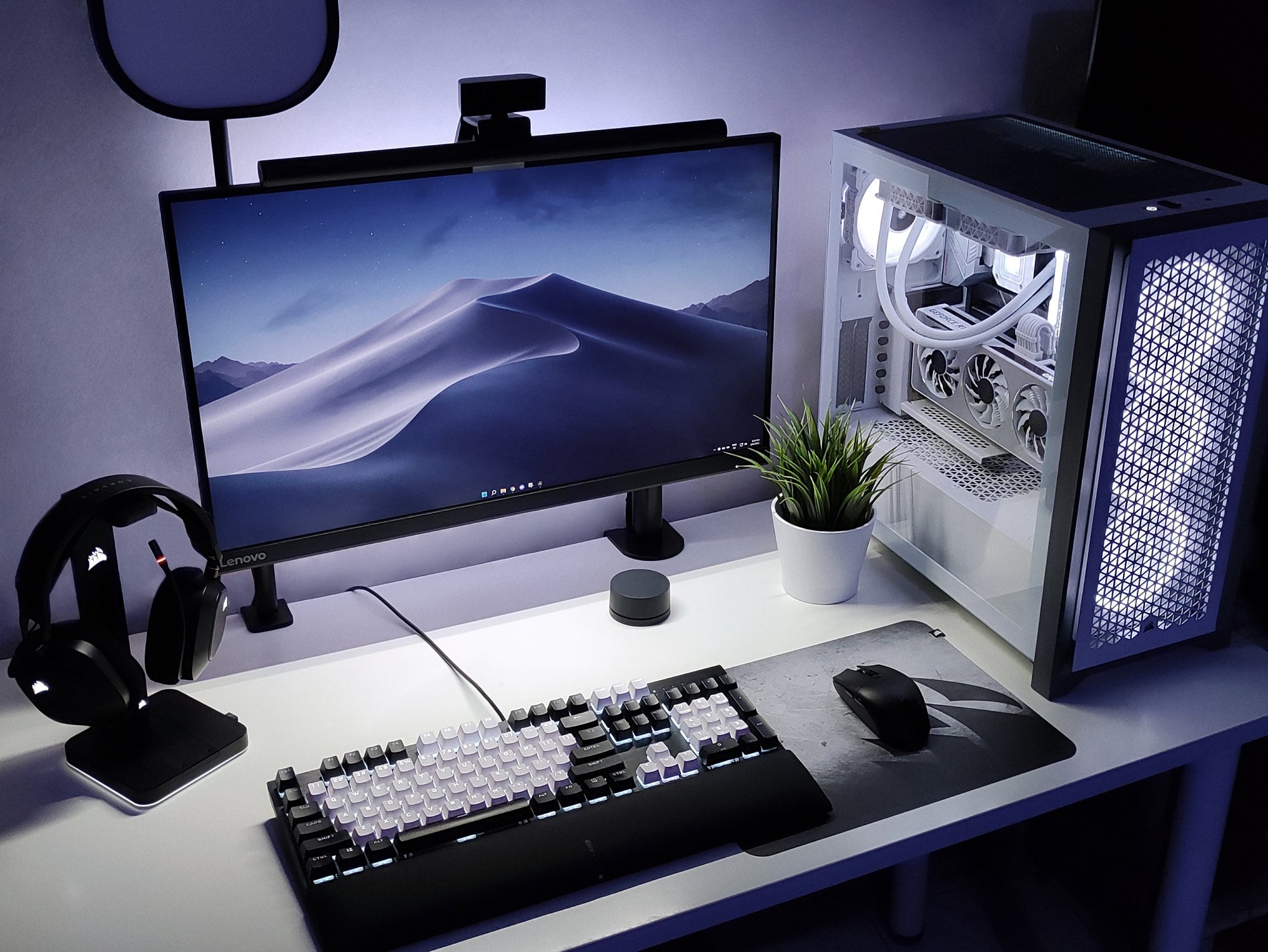 Messages and emails are the first things I check on my phone, followed by the news.
Then, I'd do chores, prepare the things I need for work, and turn on my computer.
When I'm not working, I occasionally play games or watch vlogs and product reviews.
If I'm free for a day or two, I hang out with my friends. But more often than not, I take naps.
It depends on our employer whether we will return to the office anytime soon, but I would like to adopt a hybrid model and work from the office once every two weeks.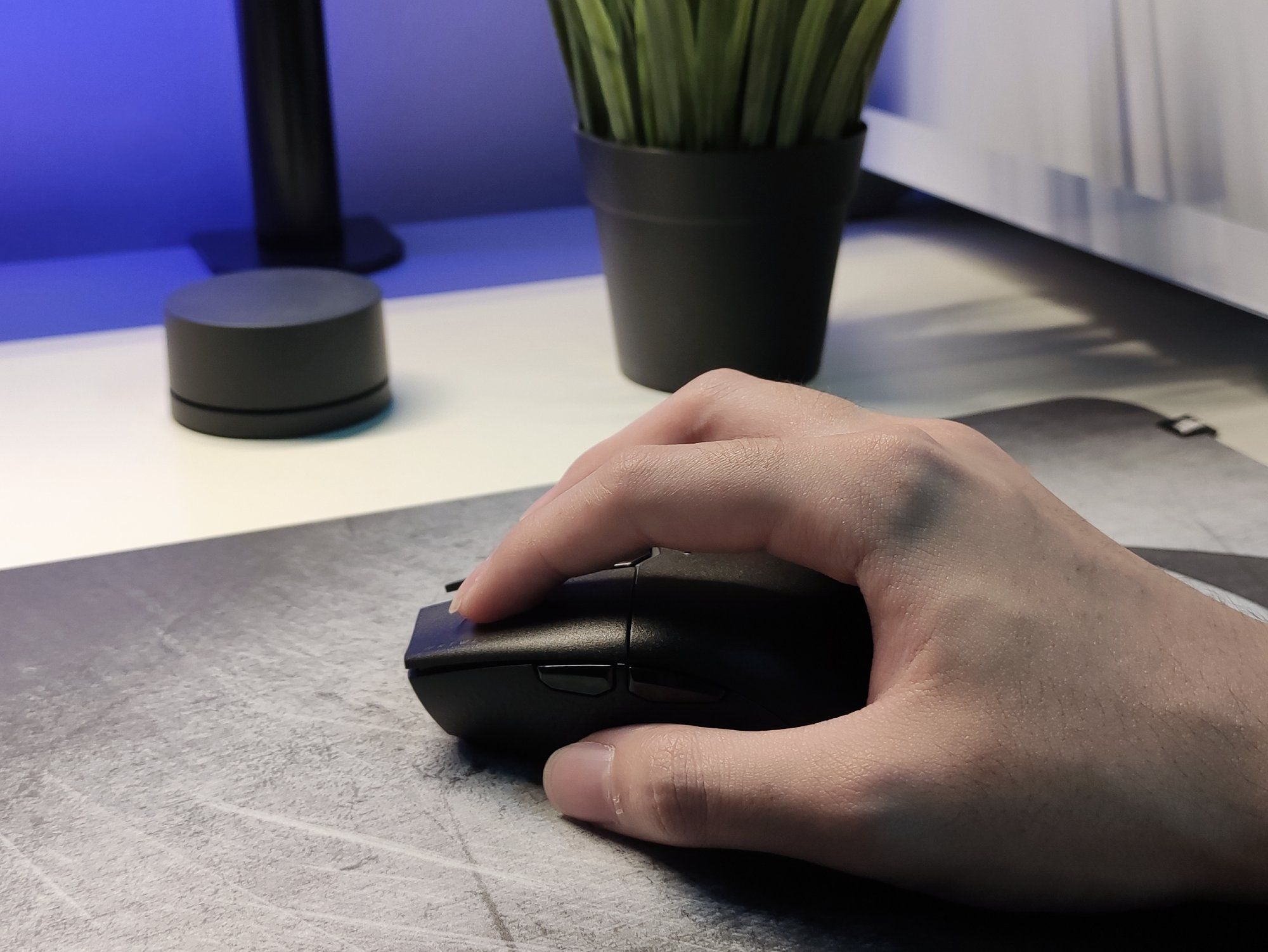 Your tips for working from home?
Find a dedicated space for your desk setup, keep your habitual morning and night routine, and don't forget to change out of your sleepwear. These are the basics.
Stick to your regular start and break times.
It's tempting to work from your bed in your pyjamas, but putting yourself together every day will make you feel better and help you achieve much more.
Make sure your family knows when they can't interrupt you while you work (unless it's an emergency).
Take a short walk as if you were heading to the office during your saved commute hours.
Make yourself lunch at home and you'll be surprised at how much money you can save this way.
Self-discipline can help you be more productive and live a better life. Give it a go!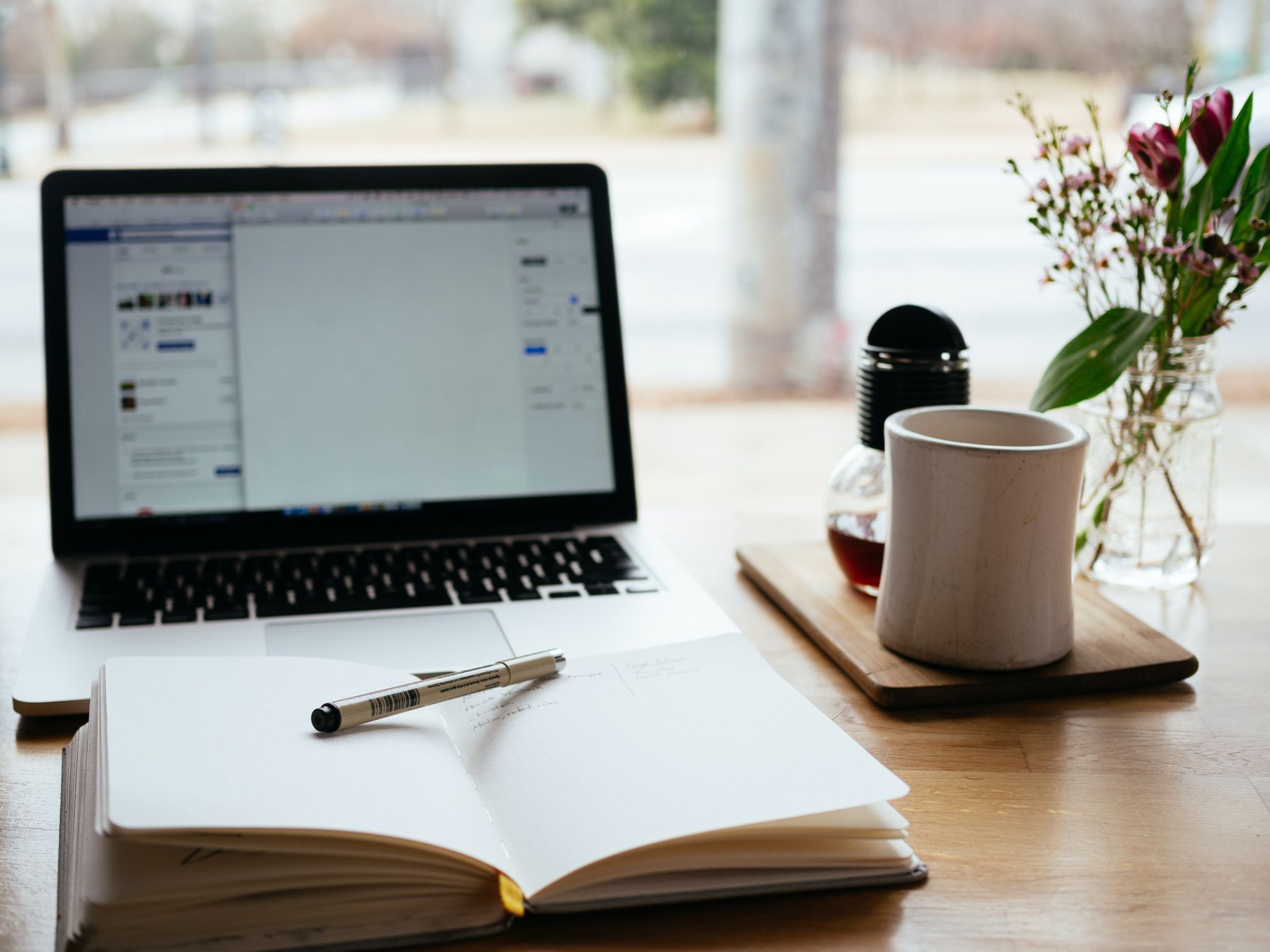 We're a reader-supported publication. This article might contain affiliate links. It means we may receive a commission if you click a link and buy a product that our maker has recommended. The interview was done independently.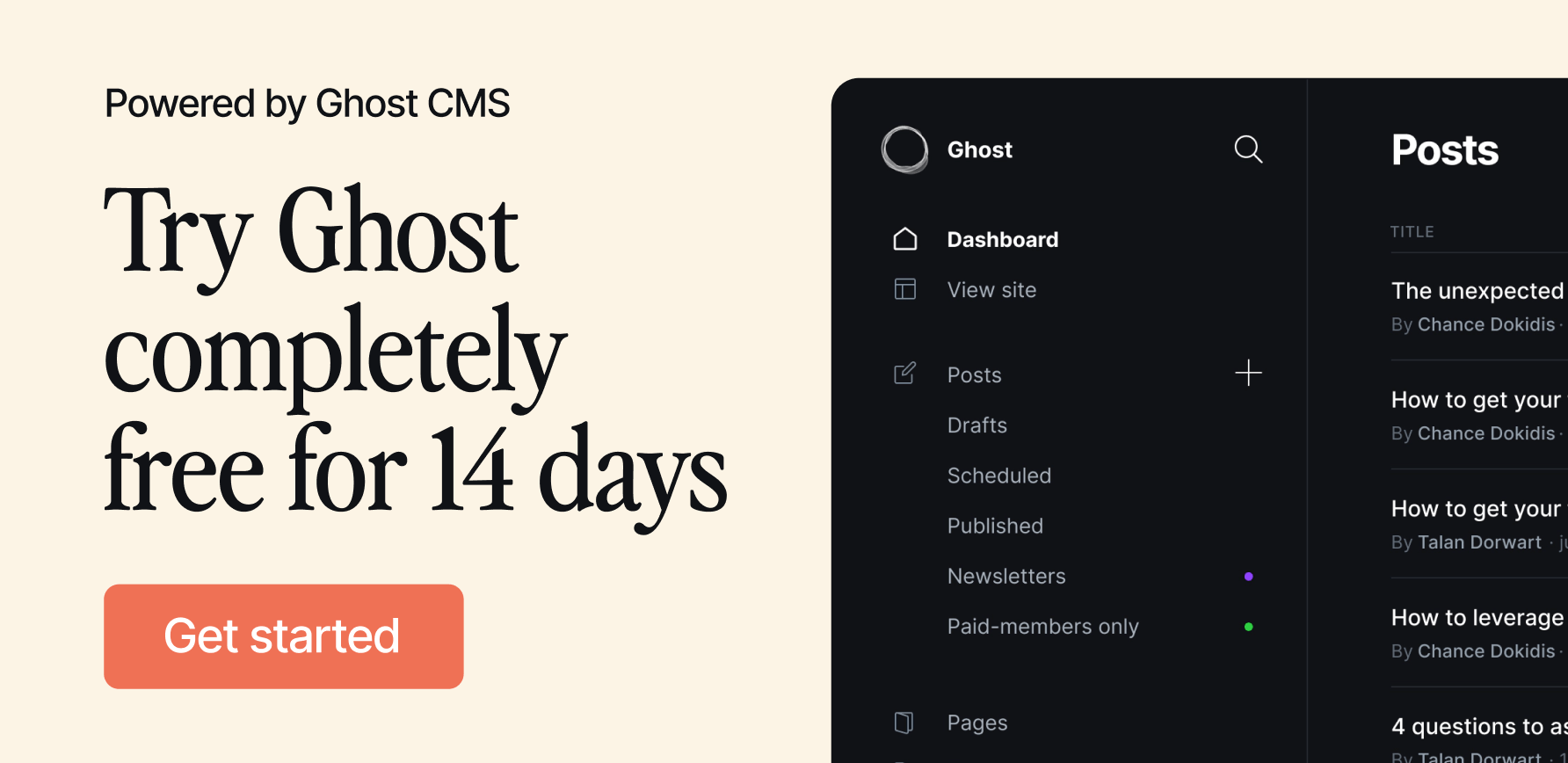 ---