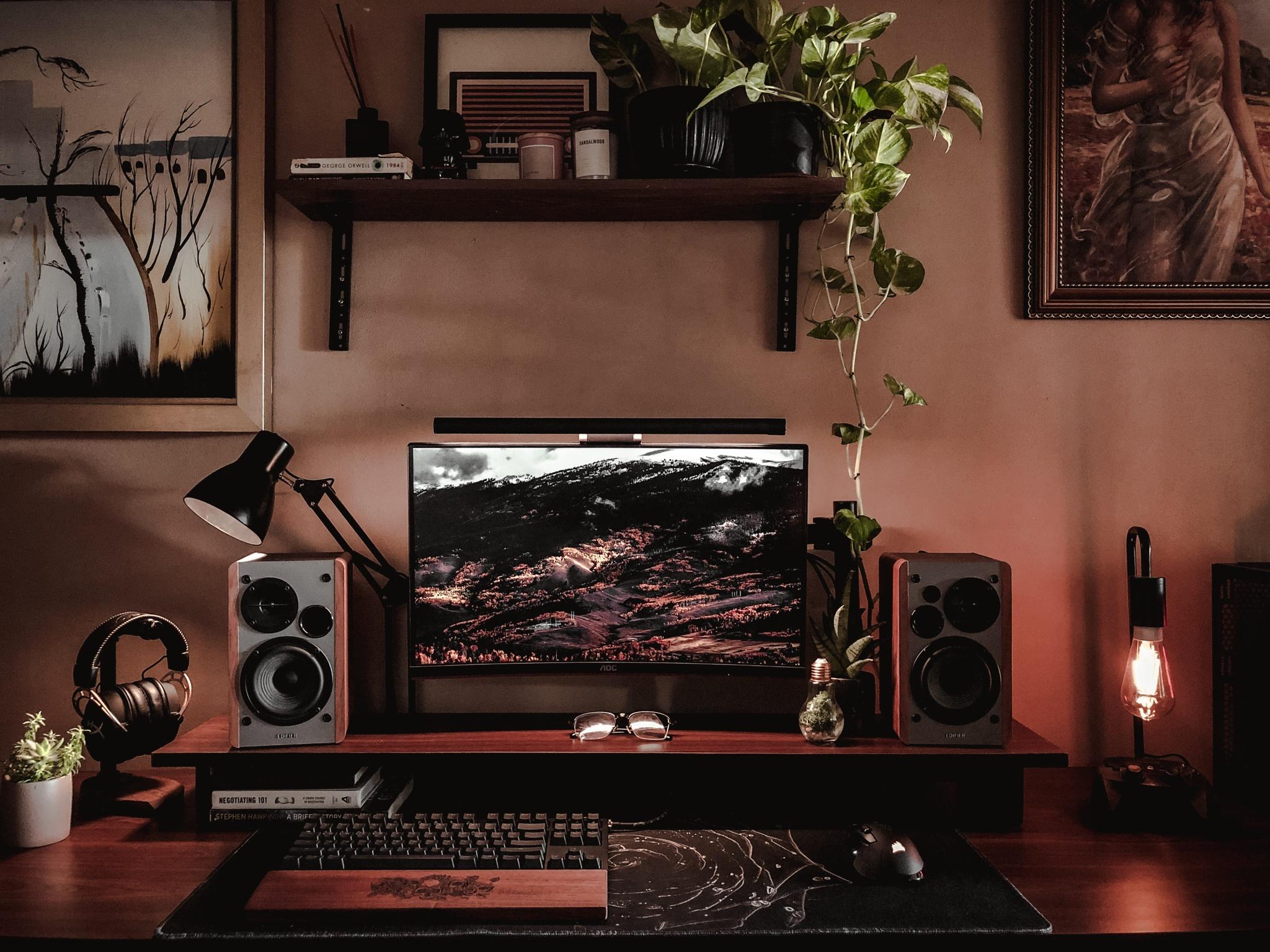 Moody Battlestation in the Philippines
"Creating a space where you can truly relax is just as important as finding the right job"
What's Inside
Join 1000+ Curious Readers.
Every Sunday evening, get an *in-depth* workspace tour from a random corner of the world.
Name: Jason Dela Cueva
Location: Bacoor City, Cavite, the Philippines
Occupation: Admin Assistant
Room size: "Apologies, I don't know the exact measurements of the room but it is about the same size as a typical small college dorm"
Cost of the setup: $2K
Social media: Instagram
Hey, Jason! Tell us a bit about yourself
Hi! My name is Jason Dela Cueva.
I'm 28 years old and I work as an admin assistant and a foundation staff at a small office in Parañaque City.
For the last few years, I have struggled to find the right job. In exploring my aspirations, I dipped my toes in different waters.
First, I worked as a member of the payroll staff at RMSI, a franchise operator at Marks & Spencer in the Philippines. Then I spent six months at the local Debenhams. For about the same amount of time, I was a remittance agent for the Bank of the Philippine Islands.
I also worked as a timekeeper at a construction company (I forgot its name, haha!) and operations assistant at MicroSourcing, an Australian provider of offshoring and outsourcing solutions.
When MicroSourcing didn't extend my contract after six months, I was devastated. I loved working for them so much. Since I had several different jobs during a short period of time, it wasn't great for my CV. So the next few months were tough for me.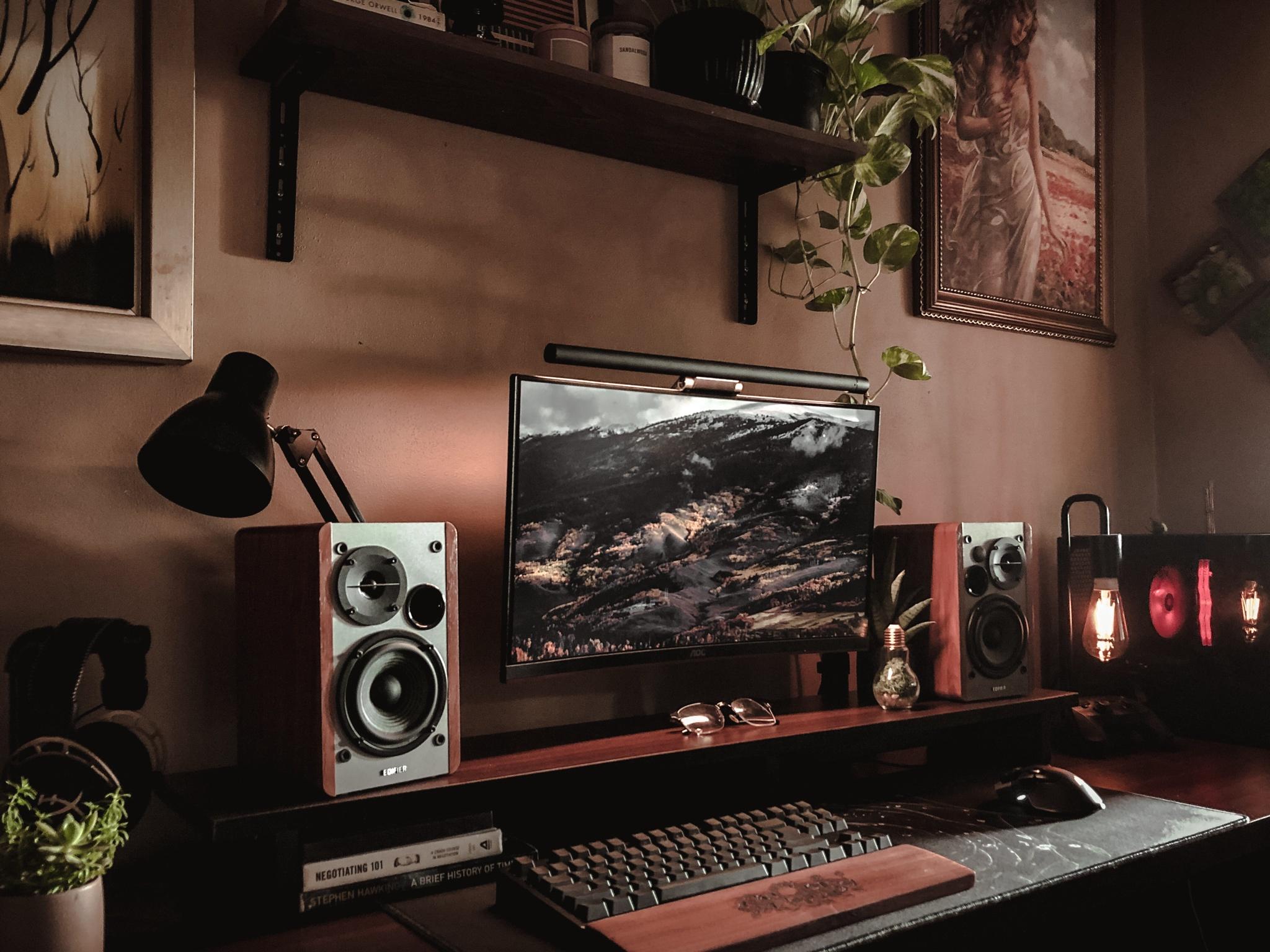 Having visited the US several times, I seriously considered the possibility of working abroad at that time. Unfortunately, it turned out to be much more complex than I would've thought, so I had to give up on that idea.
When I returned home to the Philippines, I started to study French as I've always found it fascinating. Moreover, when I interned at the InterContinental Hotels Group, I realised that being able to speak a language other than English makes a big difference.
Even though not many people speak French here in my country, I've been learning it for a year and made new friends.
Although my passion for the French language has waned over time, I am still studying it at my leisure just to keep my brain in shape.
After a bit of a rough patch, a nice small company appreciated my skills and made me an offer.
I have been working for them as an admin assistant in a typical office setting ever since the pandemic began.
In my job, I often have to deal with red tape and run around a lot. That is why working from home is currently not an option for me.
My friends wonder why I work here. I must admit I had never felt a sense of belonging to the company before. It's a whole new thing for me and I like it.
Since my office is only 30 minutes away from my home, I can maintain a healthy work and life balance with clear boundaries. I also love having funny and supportive colleagues around me.
When I get home from work, I'm keen to do unnecessary, yet highly enjoyable, things at my home battlestation.
Can you describe your battlestation?
I mainly use it to play video games as it helps me to switch contexts and relax.
It feels rewarding to finally have a dedicated gaming battlestation after playing PC for more than a decade.
My previous setup was rather dull to my taste so I wanted a new one to have this soothing and sophisticated feel.
After watching a few episodes of the randomfrankp's Room Tour Project, particularly the Clean and Minimal Edition, I decided to level up my setup.
It took me about a year to get everything sorted out.
I gained inspiration for my battlestation from browsing hundreds of Instagram setups.
The setups built by @mekunotech and @thericebucket have probably influenced me the most. They are awesome and I never get tired of those chill workstation vibes.
Thus, I upgraded my setup to create a cosy and aesthetic space where I can unwind and hang out in the evenings.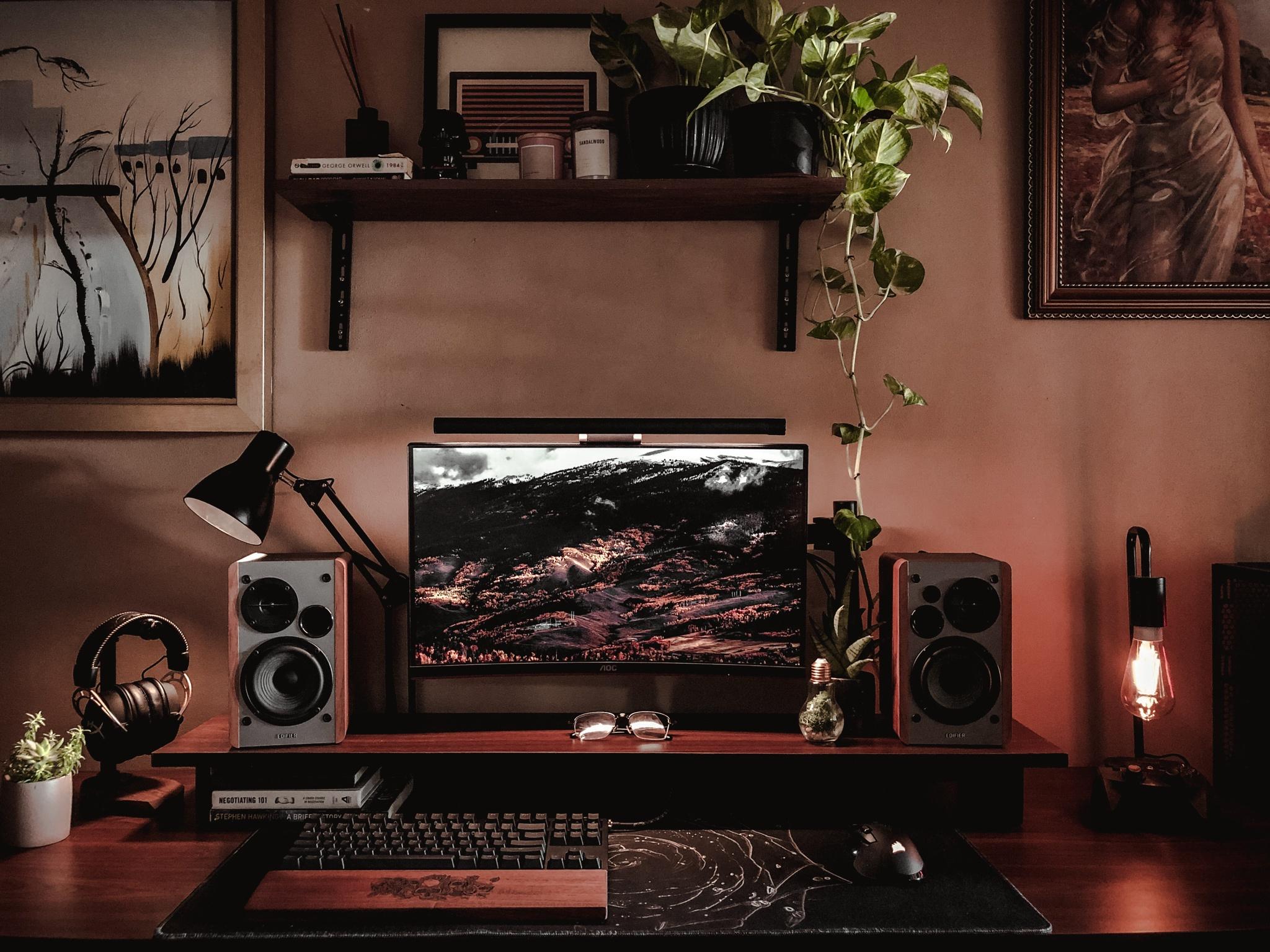 As a morning person, I am lucky to have a small bedroom that catches all the morning sunlight. It gives the room a nice cosy look every day.
I used to have my old battlestation in the living room, which I found distracting. Having recently moved my setup near my bed, I can enjoy all the privacy and quietness I need.
My battlestation uses a mid-range PC equipped with a Ryzen 5 2600 CPU, Zotac GTX 1660 GPU, 16 GB of RAM, and an MSI B450 motherboard. It also has 1TB of storage for my games and other programmes, as well as a 120GB SSD for the operating system and important files.
Currently, I'm using an AOC C24G1 monitor mounted on a Loop Alloy single arm, the iKBC MF87 keyboard and the Corsair Ironclaw wireless mouse.
The Edifier R1280DB speakers meet all my gaming and movie-watching needs. My gaming headset is the HyperX Alpha Gold Edition, and for music, I use the Skullcandy Crusher wireless immersive headphones.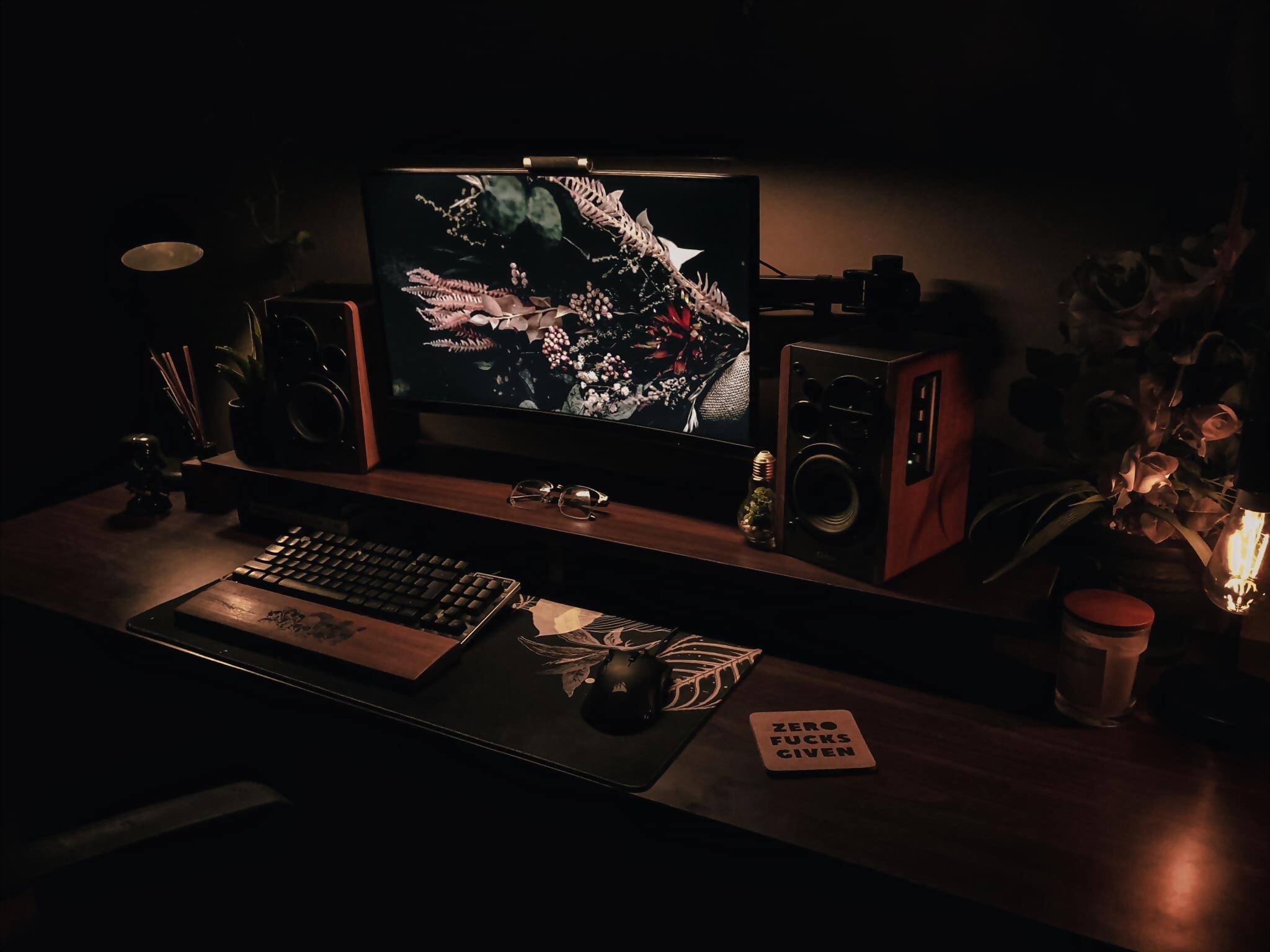 A few plants helped me to give the room a cosy and clean vibe, not to mention they help us breathe easier.
I think you can't spoil your setup with plants.
Right now, I am satisfied with how my setup came to be, but I do want to improve it in the future.
My ideal computer is an SFF (small form factor) PC in a Cooler Master NR200 with an Nvidia GeForce RTX 3060 Ti graphics card paired with a 1440p monitor.
I planned to gradually buy components for a new PC, but the GPU prices skyrocketed so I'm waiting for them to drop.
What's your favourite item on your desk?
Well, it's the desk itself.
The main problem was the cost. A desk like this would normally cost me around 20,000 Philippine Pesos, or $400.
I was lucky to have a friend of mine who had been upgrading his setup at that time. He knew I was struggling to find a nice and affordable table desk.
So he offered to have one made for me by the same guy who built a custom workstation for him.
I found a reference for the desk I wanted on Pinterest and asked the carpenter to make my desktop look like it was a dark walnut one.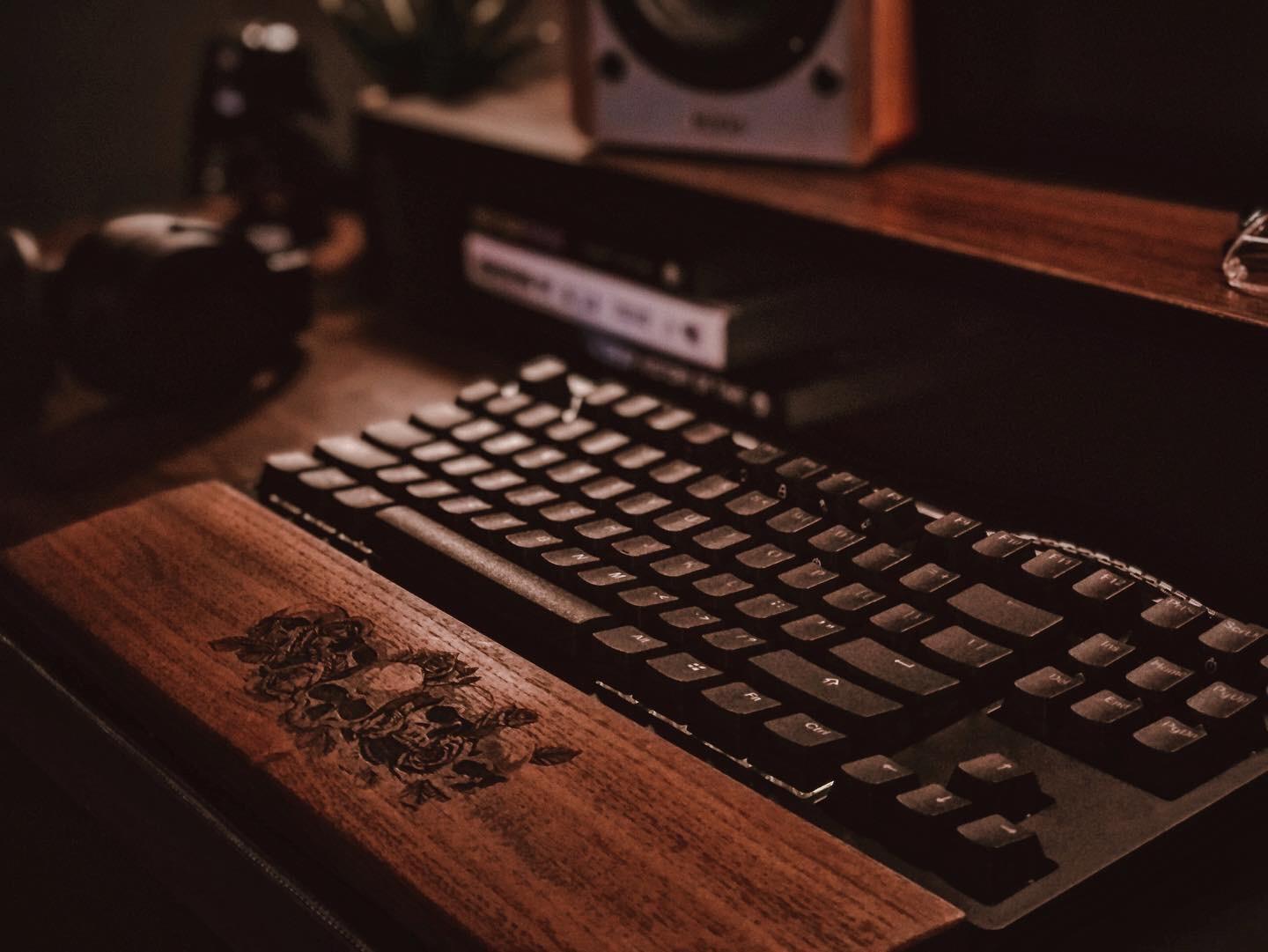 It is not the actual walnut. My desk is made from marine plywood on a laminate dark walnut texture. But the lamination he did was superb.
The price was also too good to miss the offer. The carpenter only charged me 6300 pesos ($130) for my desk! He also built a beautiful shelf for me for only 1300 pesos ($27).
I like this desk a lot.
I bought it for a great price, the carpenter did an excellent job, and it gives my setup the aesthetic of cosiness (and extra storage space too, since it comes with a drawer).
What does your typical day look like?
My day usually starts at 6:15 am.
Stretching and deep breathing are the first things I do every morning, followed by checking Facebook or Instagram.
I then prepare my uniform and double-check the things I need for work, including face masks and a hand sanitiser.
After that, I wash my face, brush my teeth and cook breakfast. Finally, I take a shower, dress up and drive to the office.
I'm at work by 8:30 am.
Most mornings, I handle basic admin work like checking the documents of our foundation's scholars and responding to emails from the government offices.
I usually spend the rest of the day visiting hospitals and other institutions to assist our employees with their needs.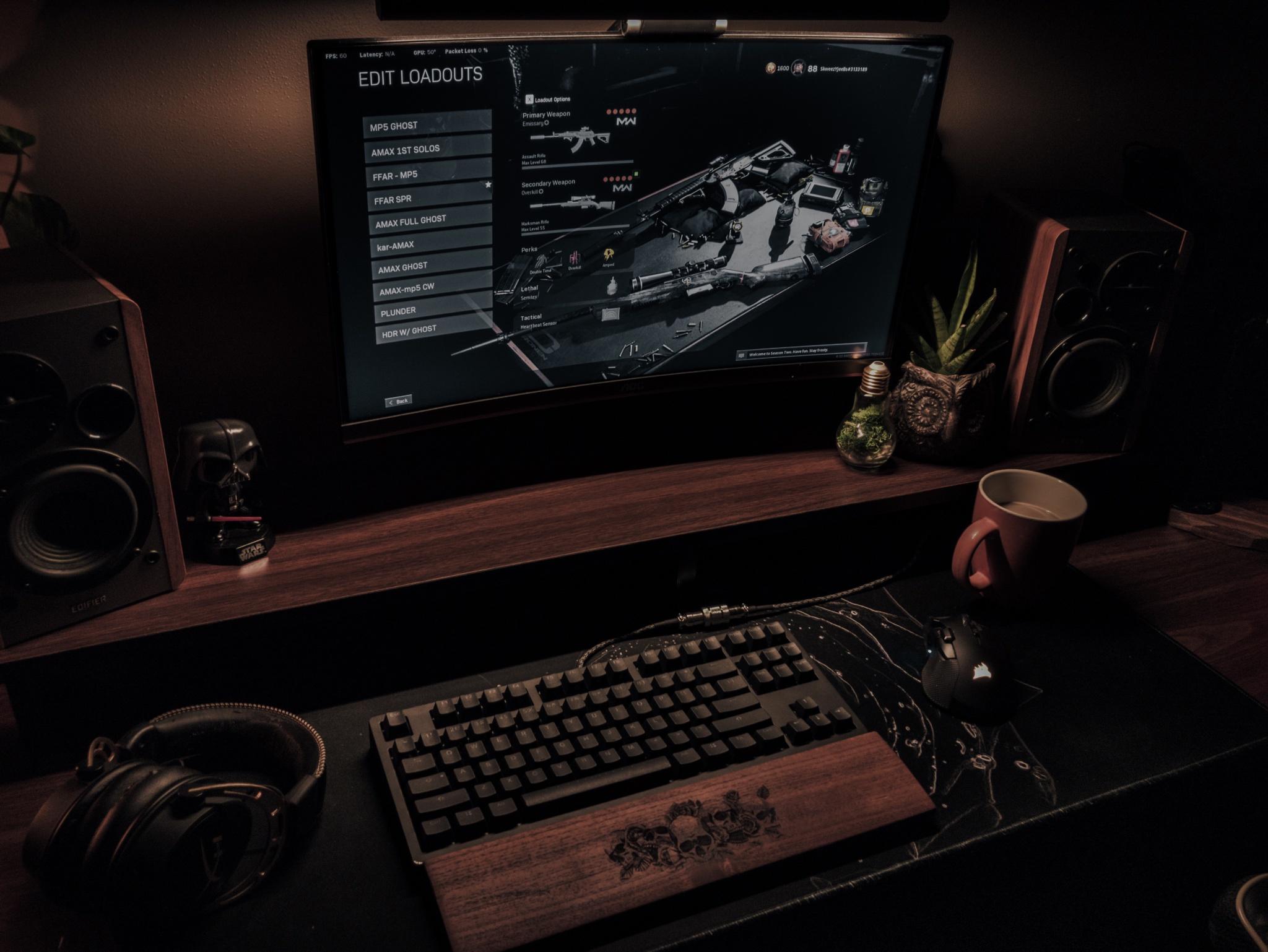 After work, I play video games at my home battlestation.
I like adventure and story-driven games as well as competitive ones. Right now, I'm zooming through Kingdom Hearts III, but I also love to play Dota 2 and COD: Warzone with my friends.
Your tips for building a battlestation?
Creating a space where you can truly relax is just as important as finding the right job.
The dark natural colours of my gaming setup make me feel like I'm looking at it through half-opened eyes.
This palette calms me down immediately.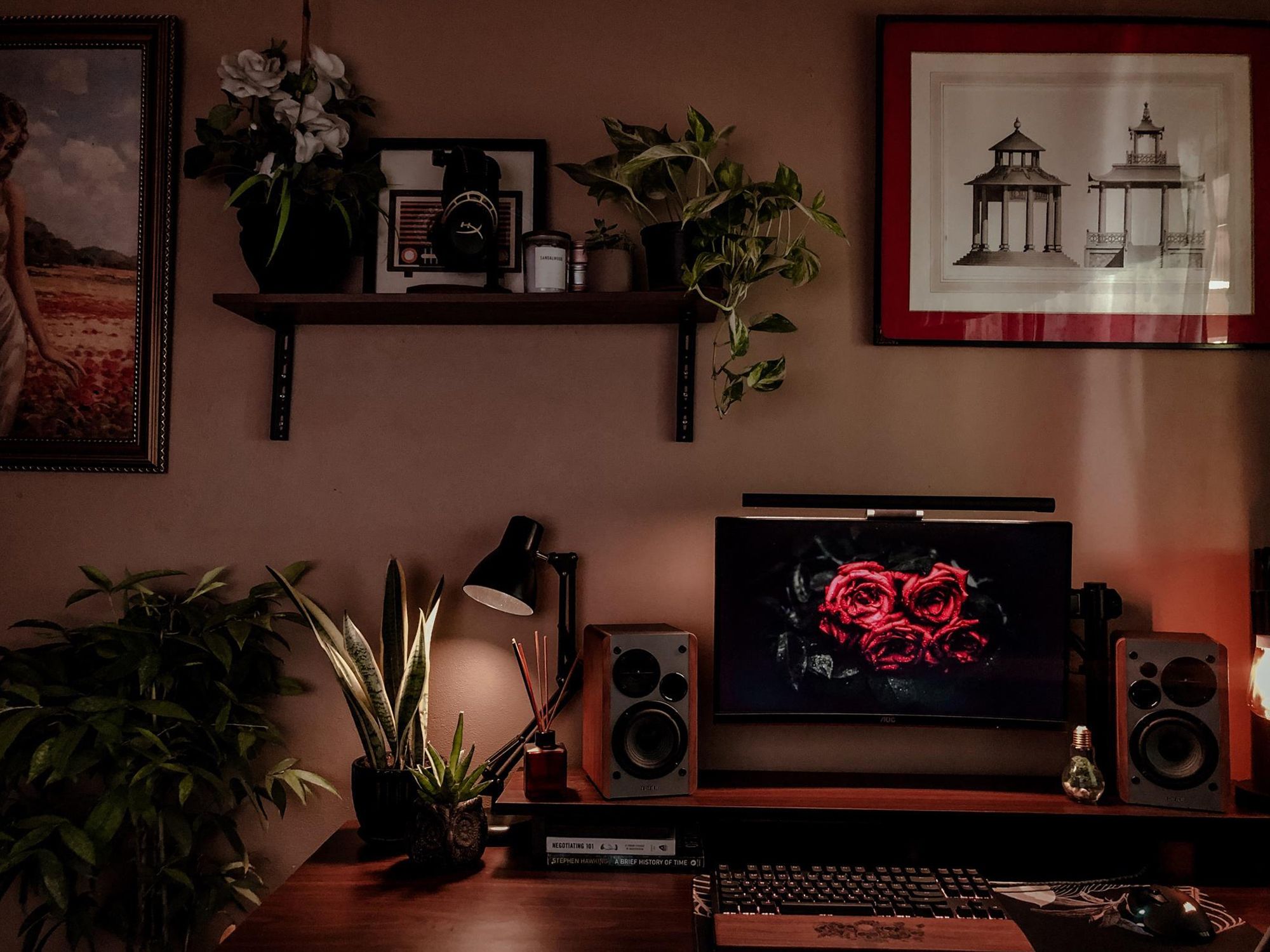 I think it's easier to organise your own setup when you're well-watched.
You can start by browsing other people's battlestations on Instagram and saving ones that speak to you.
I don't want to go deep into the tech stuff as it's too subjective and, for the same reason, pretty straightforward. If it suits you, you know it.
There's no "perfect battlestation", so it's entirely up to you how to turn it into your comfort zone.
Try to make one item your focal point. Explore different lighting options and adopt the cable management system you find convenient. Ah, and don't forget some plants!
That should get you going. Appetite comes with eating, and the rest will follow in its own time.
Building your battlestation is an ongoing process, and it is likely to evolve along with you.
We're a reader-supported publication. This article might contain affiliate links. It means we may receive a commission if you click a link and buy a product that our maker has recommended. The interview was done independently.
Join 1000+ Curious Readers.
Every Sunday evening, get an *in-depth* workspace tour from a random corner of the world.
---