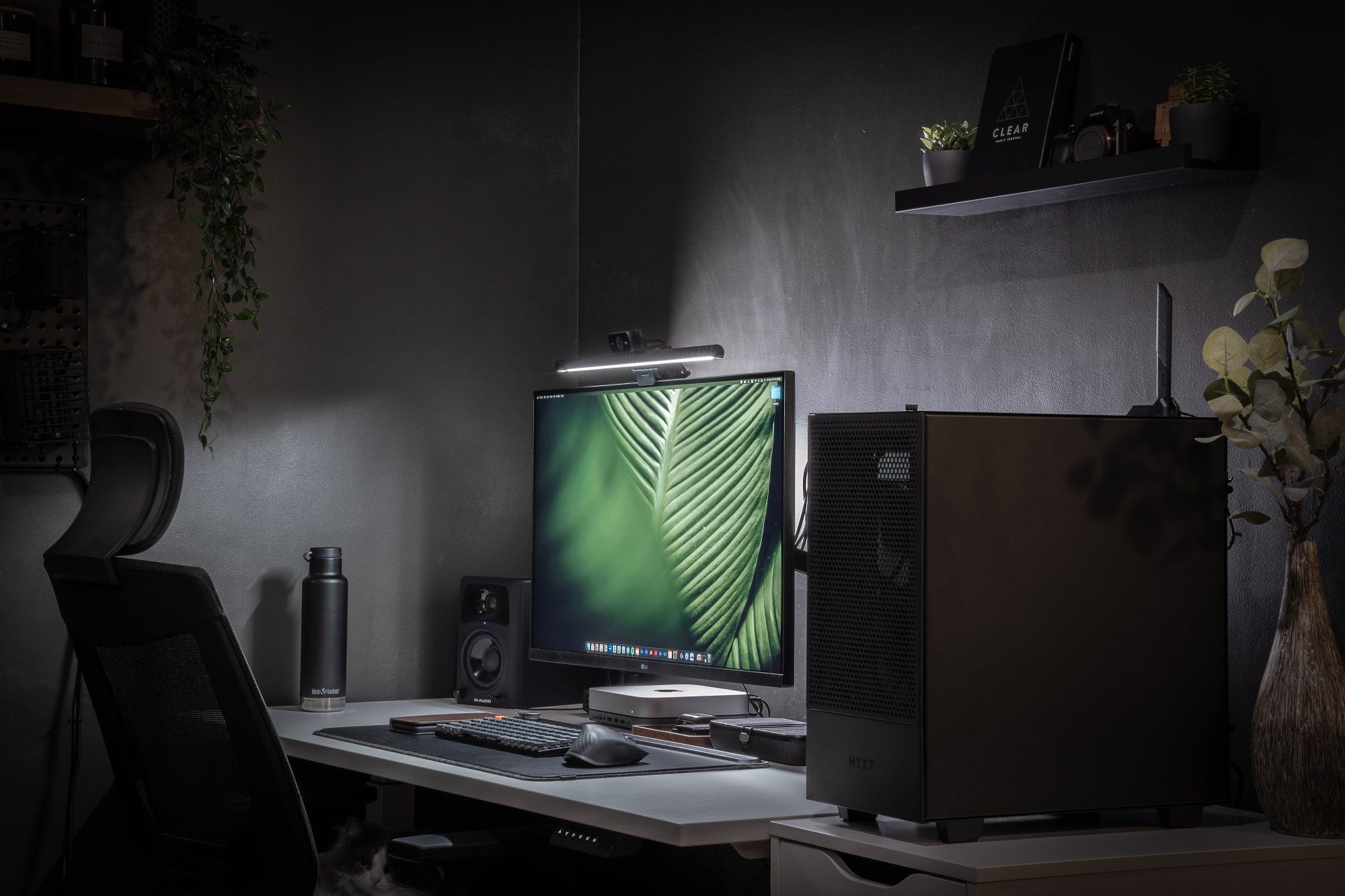 Minimal Architect Workspace in Quezon City, Philippines
A designer and architect from the Philippines favours a minimal, carefully considered workspace to enhance his productivity (even though some may consider it mundane). He places importance on the essential and significant items, which help him maintain a clutter-free environment.
Join 1700+ Curious Readers.
Every Sunday evening, get an *in-depth* workspace tour from a random corner of the world.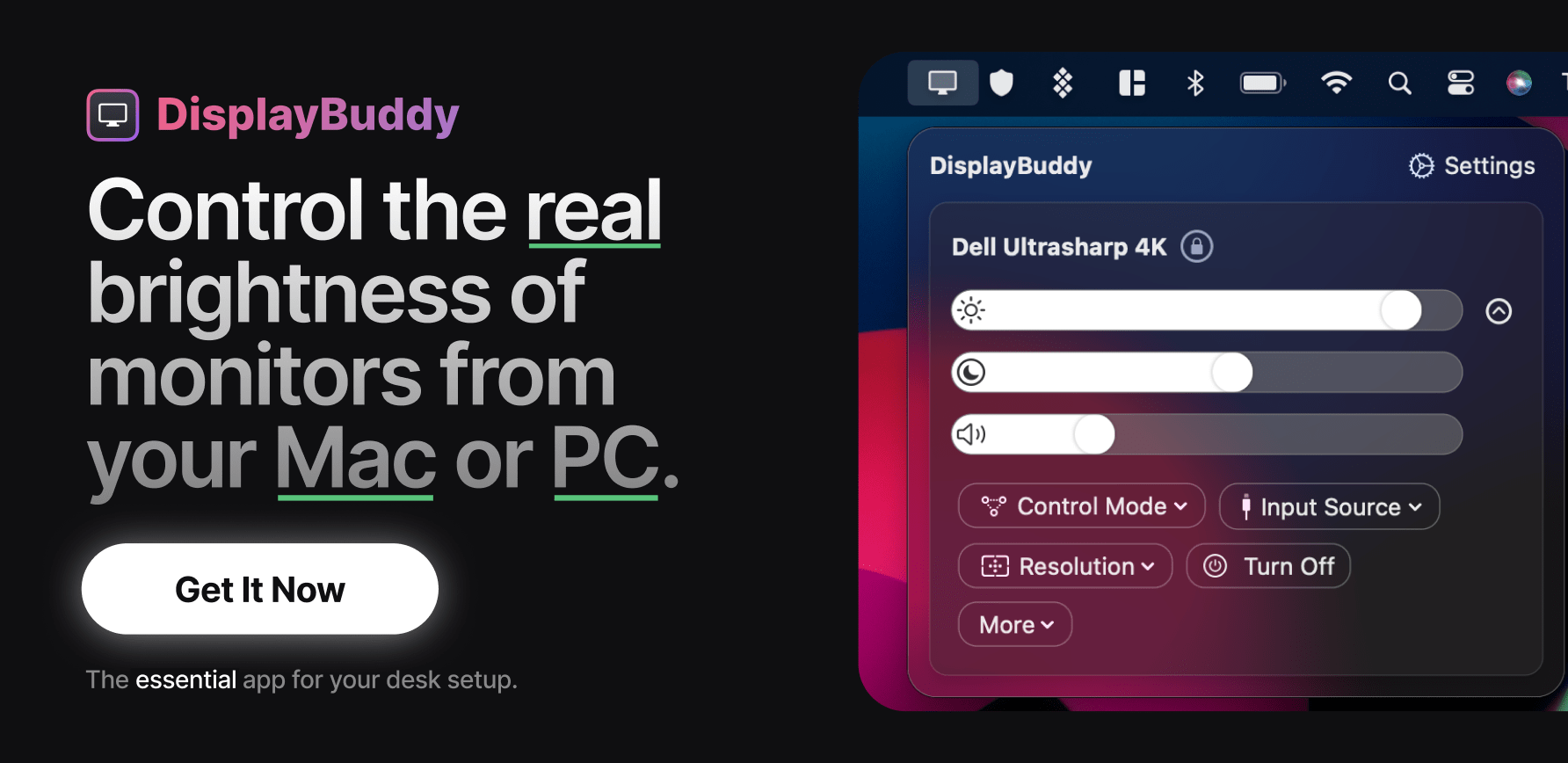 Name: Emmie Villegas
Location: Quezon City, the Philippines
Occupation: Architect & Multi-disciplinary Designer
Room size: 28 m² (301 ft²)
Cost of setup: $6K
Social media: Instagram, Twitter
Hello! Tell us a bit about yourself
I'm Emmie, an architect and designer by trade.
My passion lies in creating and designing things, particularly objects and spaces that enhance the user experience.
I primarily work as a freelance architect, but I also enjoy spending my free time doing graphic design, specialising in book layouts and thumbnail art.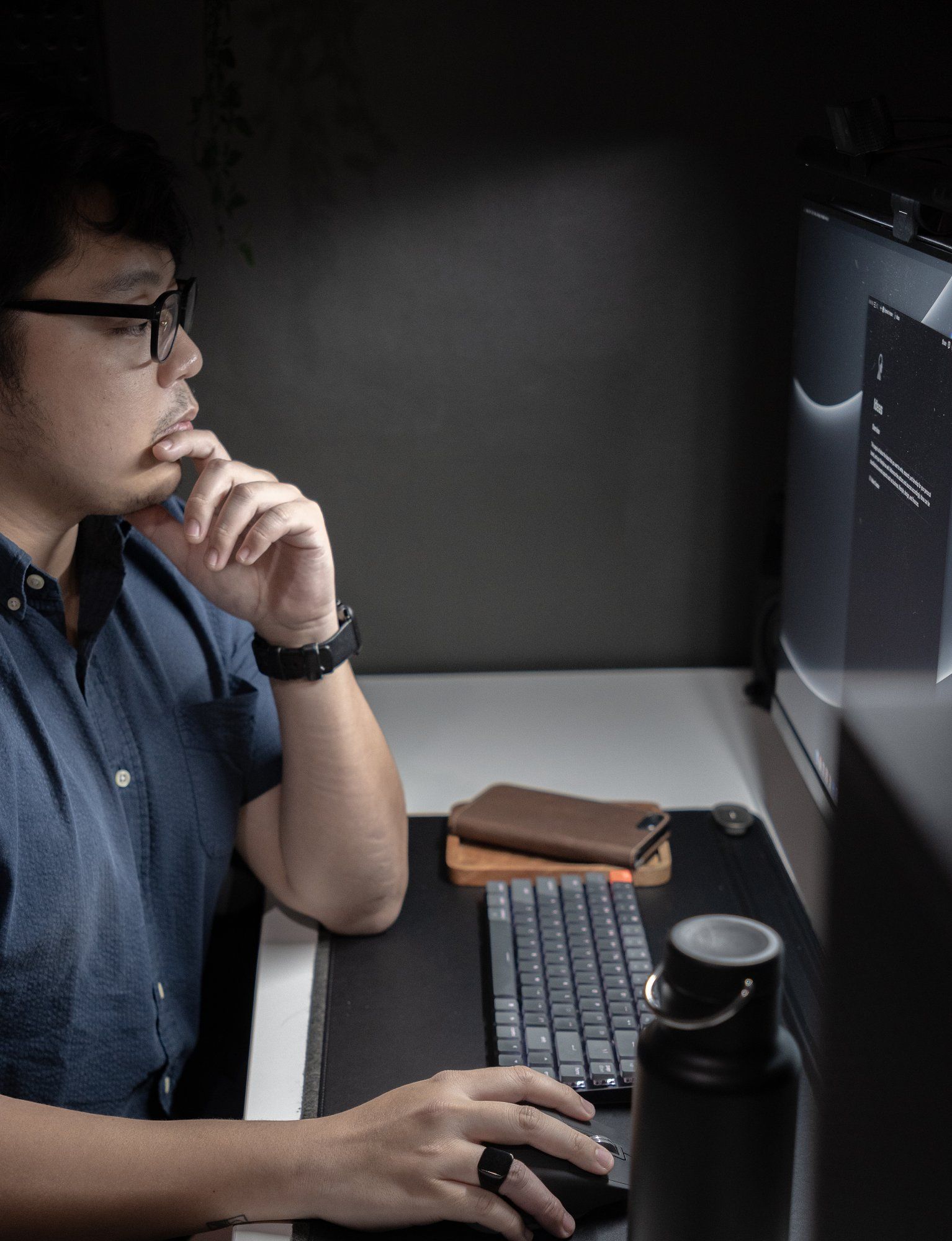 Apart from being a YouTube and Instagram creator, I have a steady musical career on the side with my band, Carousel Casualties, performing live music and producing tracks.
Initially, I wanted to study fine arts with a major in advertising, but at the last minute, I decided to pursue architecture instead.
I felt that this would be a more comprehensive course for me as a creative, allowing me to delve deeper into design and help others.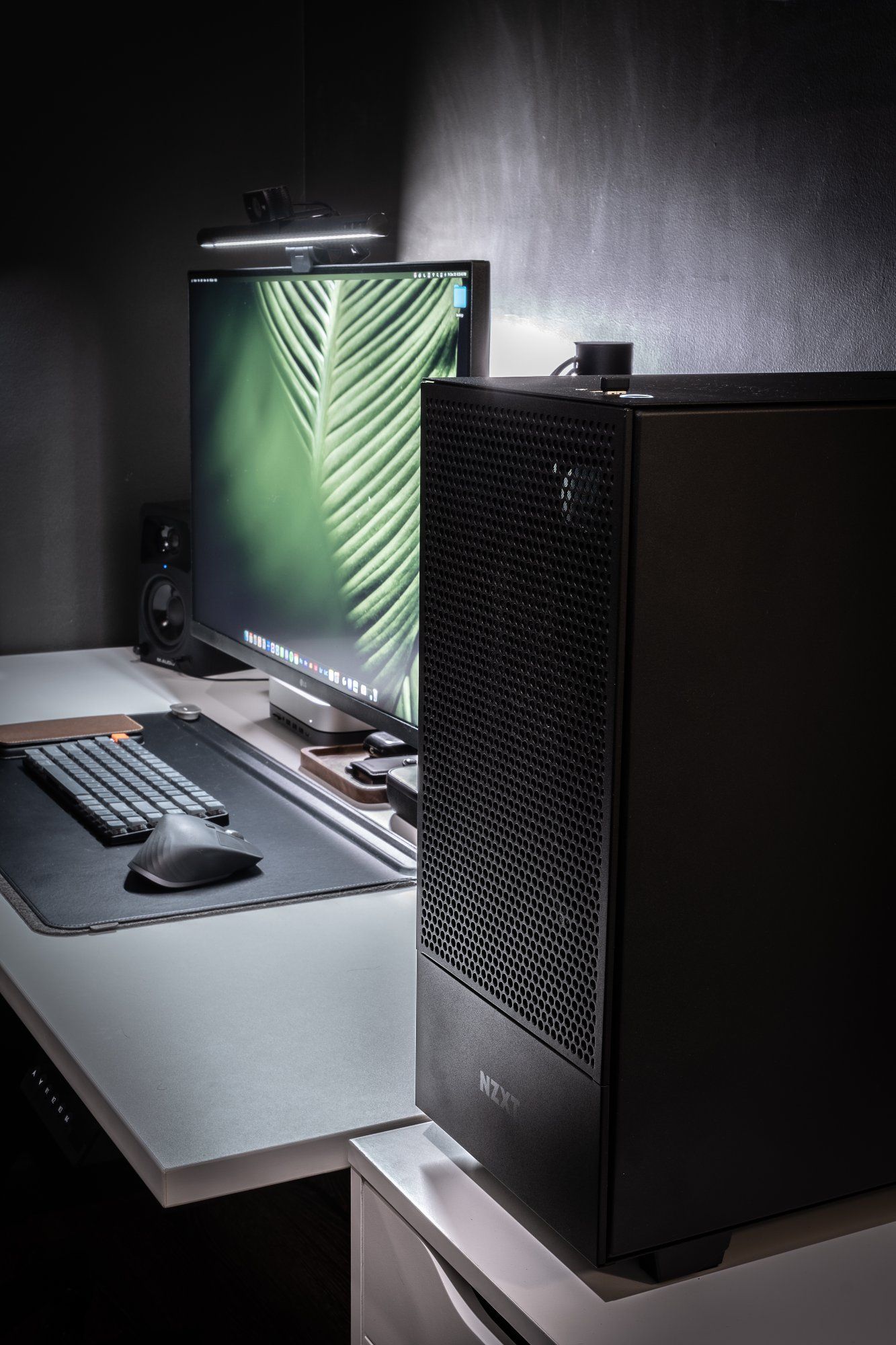 As a designer, my focus is mainly on visuals and video editing.
I take pleasure in assisting agencies, companies, and fellow creators in translating their messages into visually appealing images.
After all, design is thinking made visual.
As an architect, I primarily leverage my knowledge of architecture as a tool to broaden my perspectives and incorporate the principles of essentialism into my design work.
My background as an architect allows me to both curate my content on YouTube and Instagram and tailor my music to reflect my style.
Today, I am growing my digital products business called ark.curate and collaborating with brands such as HOTO, H&M, and ALPAKA Gear.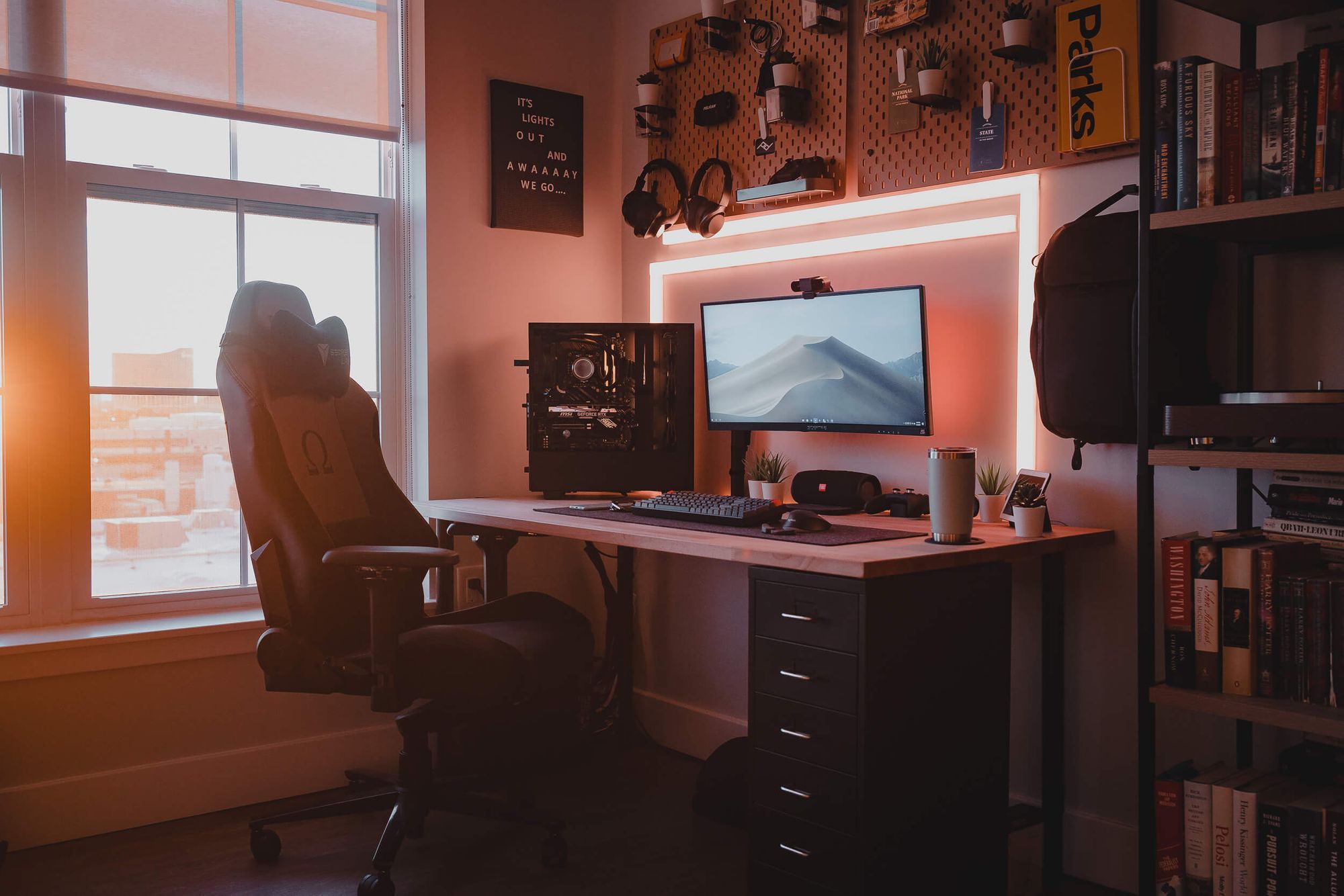 Take us through your setup
The key characteristic of my workspace is the intentional absence of unnecessary accessories.
Each item I've added to my workspace has a purpose and contributes to my workflow.
I'm not a fan of RGB.
And while some may find it boring, I prefer a minimal workspace to help me focus on my projects.
I prioritise only the essentials and meaningful items to keep my space minimal and clutter-free.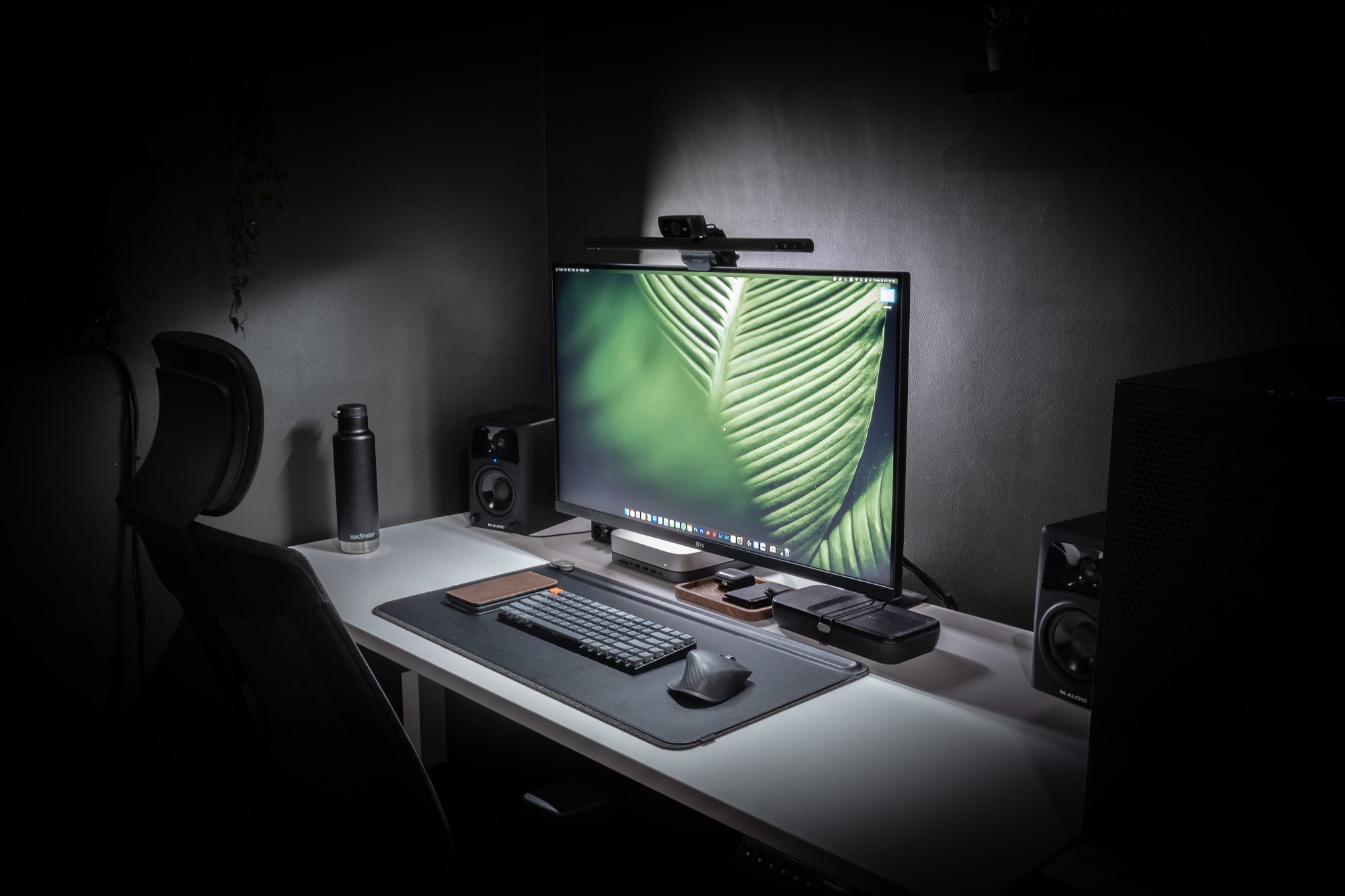 It took me three years to finalise my current workspace as it takes a lot of time to carefully curate and consider each item.
I wanted to ensure that each item would not only improve my workflow but also enhance my overall experience and bring joy.
Ideally, I would have a separate office workspace, but for now, I make do with a bedroom workspace (That's right — my bed is only a meter away from my desk.)
Despite this setup, I'm pretty happy with how it came out altogether.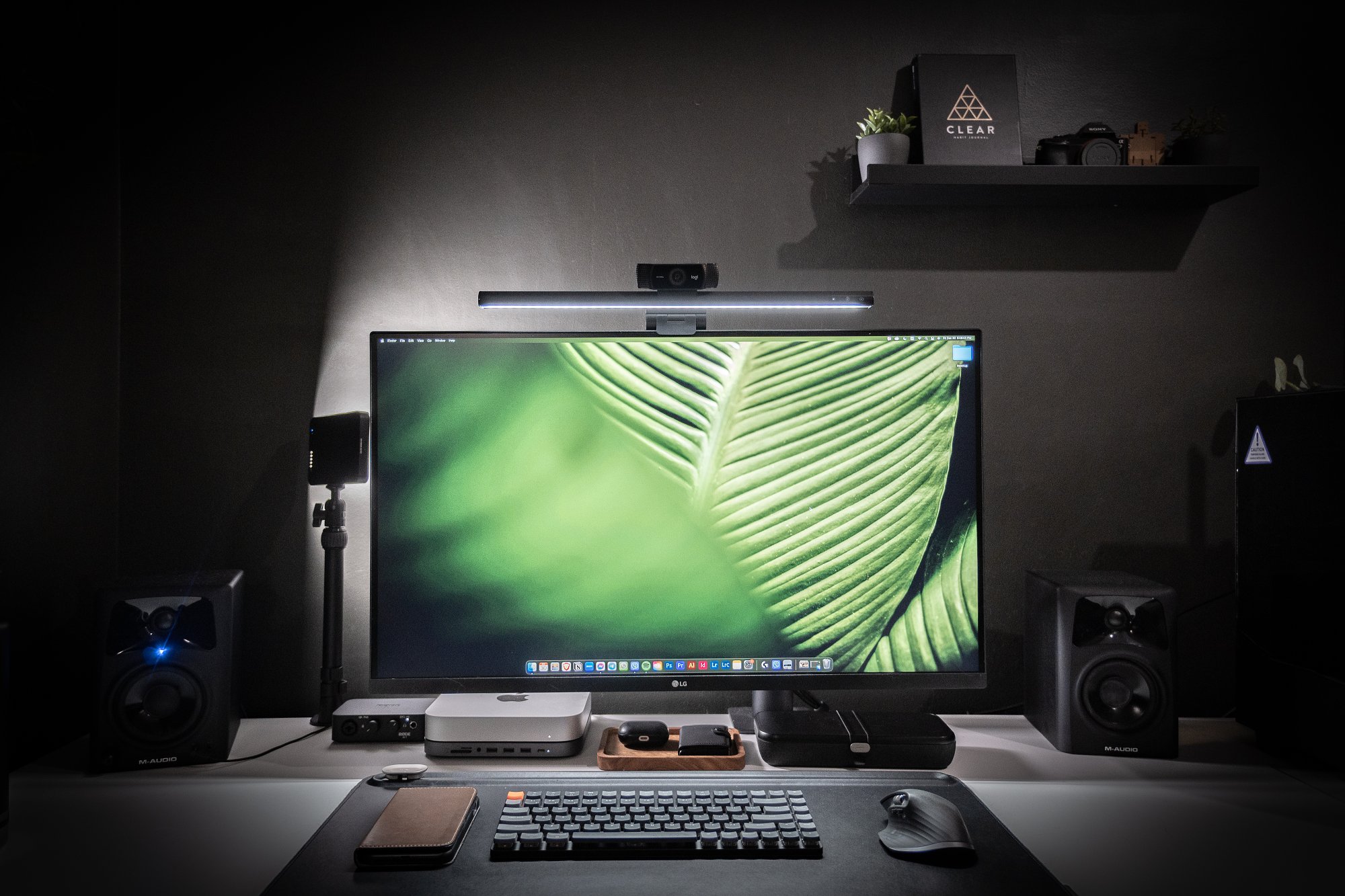 One of the challenges I faced in designing my workspace was building the shelves, drawers, and cabinets myself.
Despite being an architect, I don't have great dexterity and precision when it comes to DIY, so I had to work on crafting skills to make sure I was doing things right.
I did my best to apply my theory and logic in practice.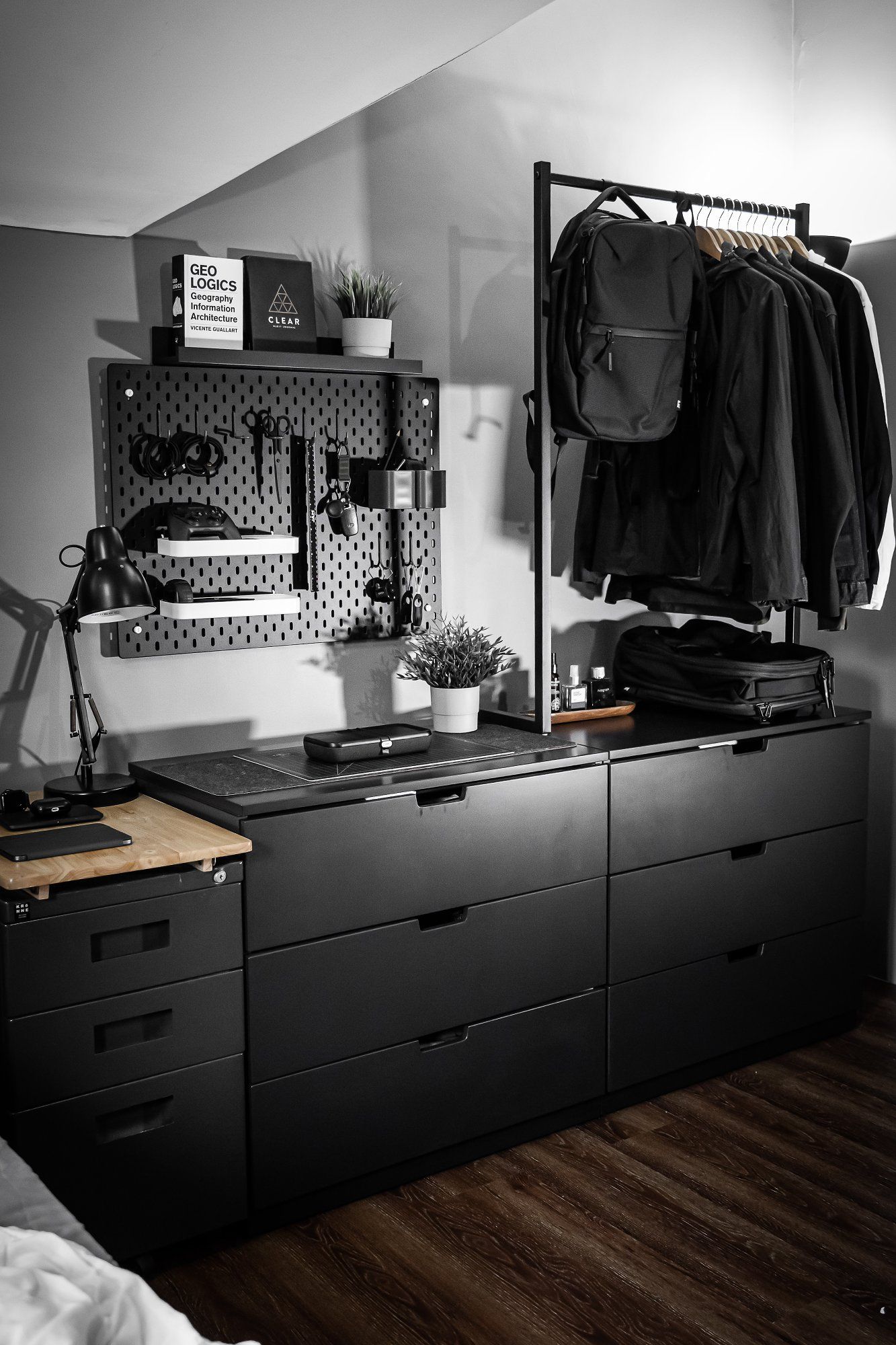 My workspace is located a bit further from my bedroom windows, so natural light is scarce, but it doesn't really affect my work at all.
The natural light is only a few meters away, so I think the lighting setup is fine.
Regarding improvements, I would like to add a storage shelf for some reference books I need for my design projects.
I'm thinking of getting some KALLAX shelves from IKEA and probably adding a small pegboard next to me, where I can hang frequently used items like cables, wires, and extra keyboards.
What's your favourite item on your desk?
My current favourite item in my desk setup is the newest addition: the Keychron K3.
It's the perfect balance between a membrane and a mechanical keyboard.
I had the Keychron K2 V2 for a long time, and replacing it with the K3 feels like an upgrade because of its ergonomics.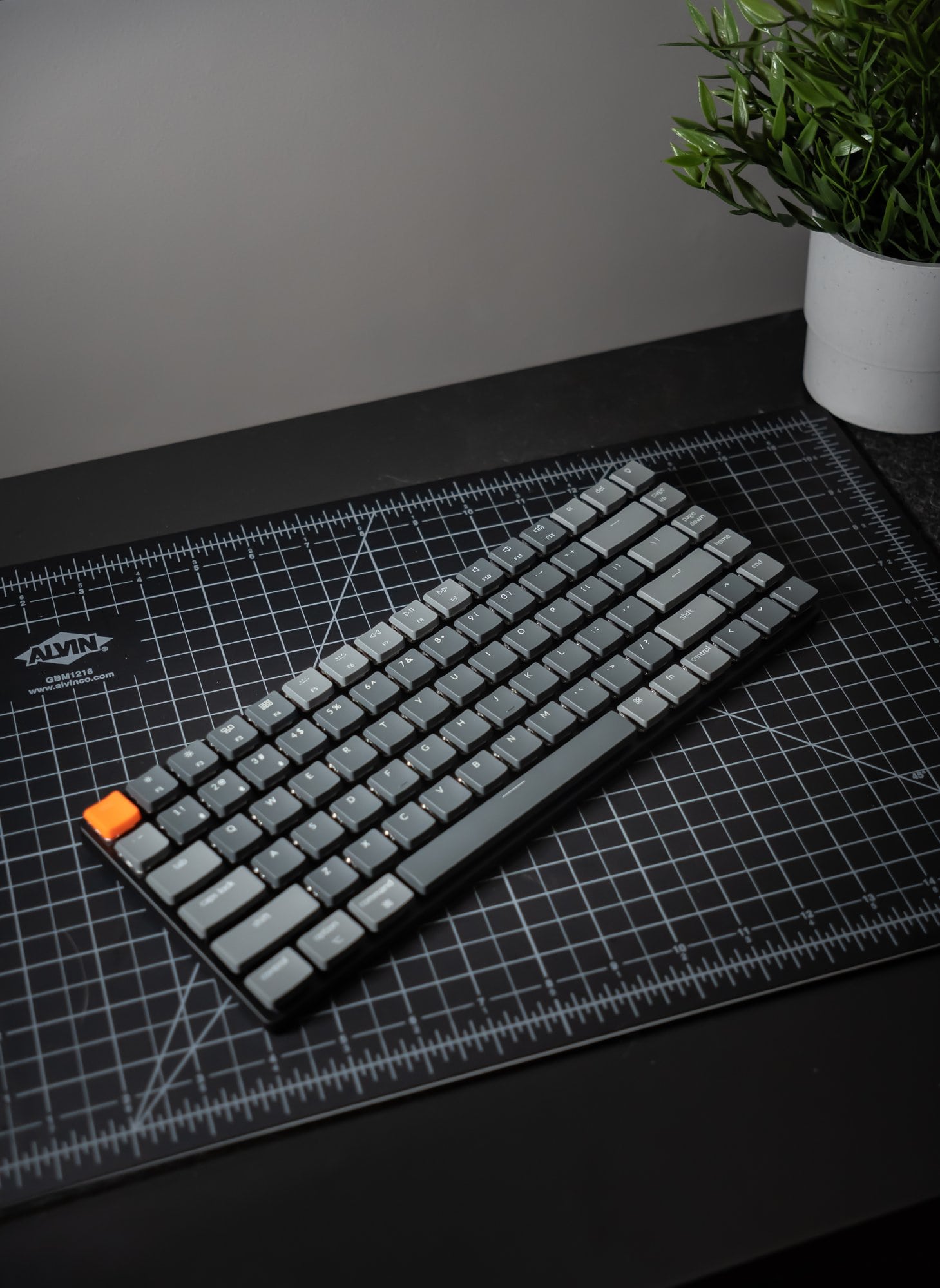 Keyboards, next to the monitor, are the central items of any desk.
They anchor everything, and they are one of the most essential items you need because you can't do any work without them and a mouse.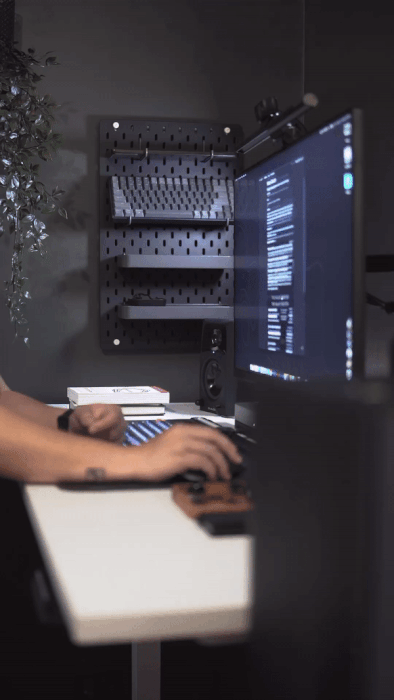 That's why my second favourite item is the MX Master 3 mouse.
It's ergonomic, highly customisable, and ultimately the best mouse for creatives.
So, my favourite item(-s) would be my peripherals.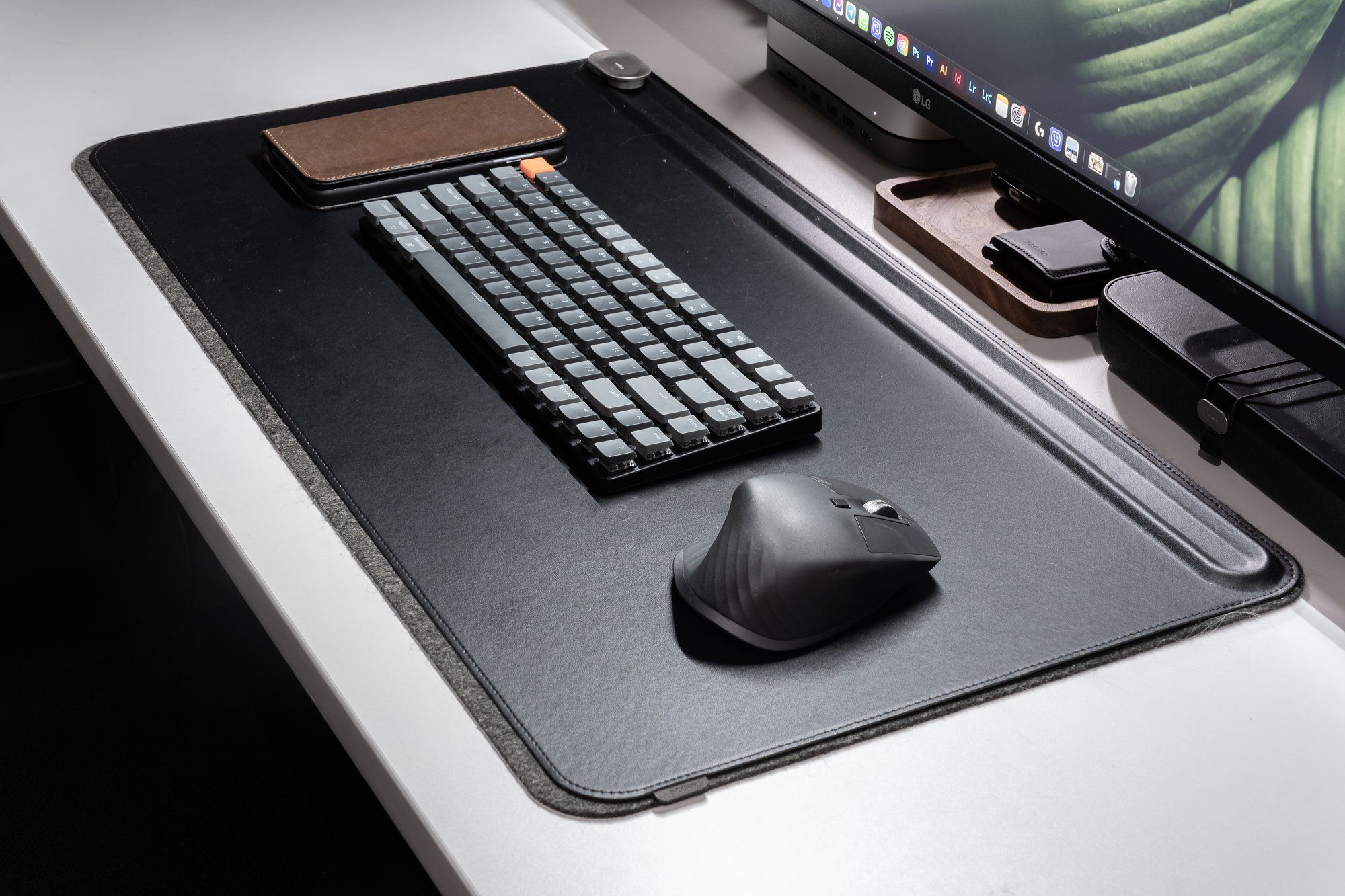 What apps or tools do you use to get things done?
As an architect and digital content creator, I rely heavily on my tools to manage my projects and work efficiently.
Notion is my go-to project manager. It acts as my second brain, where I log all of my project materials, deliverables, task lists, content calendars, and ideas.
It's an all-in-one solution that I use on all of my devices.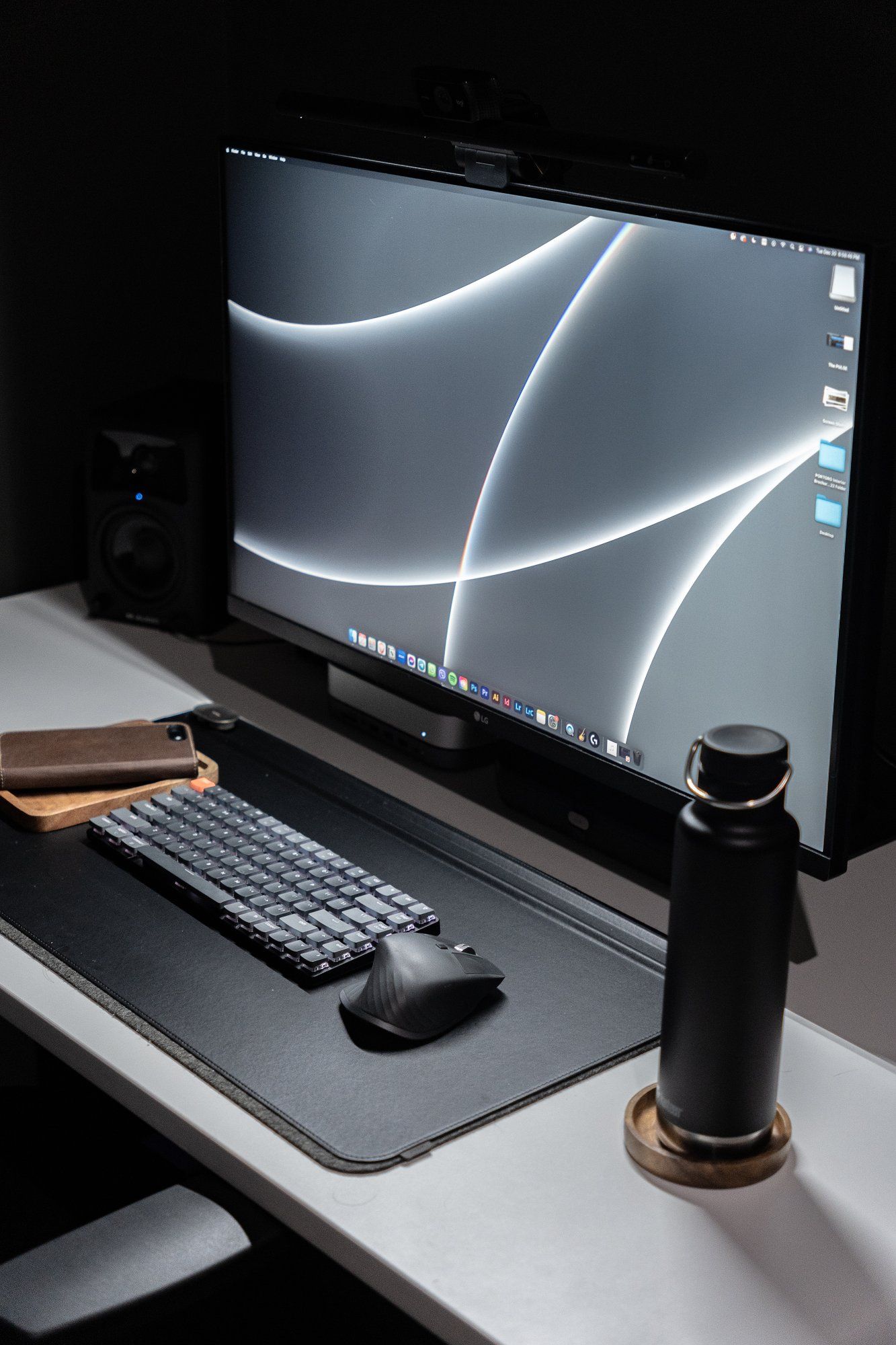 When it comes to architecture, I mainly use AutoCAD and Sketchup.
The Adobe Creative Suite, including Photoshop, Lightroom, InDesign, Illustrator, and Premiere Pro, is my go-to for multimedia and design work.
In music production, I use Logic Pro and some plugins.
These tools are essential to my daily work (I use them to make a living), and I cannot function without them.
What books, blogs or podcasts recently caught your attention?
Lately, I have been reading and studying the book Essentialism by Greg McKeown.
This book focuses on the importance of discipline when it comes to pursuing less but better.
In the past year, I read The Daily Stoic by Ryan Holiday every single day and reflected on the principles that the early Stoic philosophers passed on to us.
This year, my daily book of choice is John Maxwell's The Maxwell Daily Reader.
This book provides valuable insights and principles to help you discover your inner leader. It's a daily must-read for anyone looking to improve their leadership skills, both for themselves and others.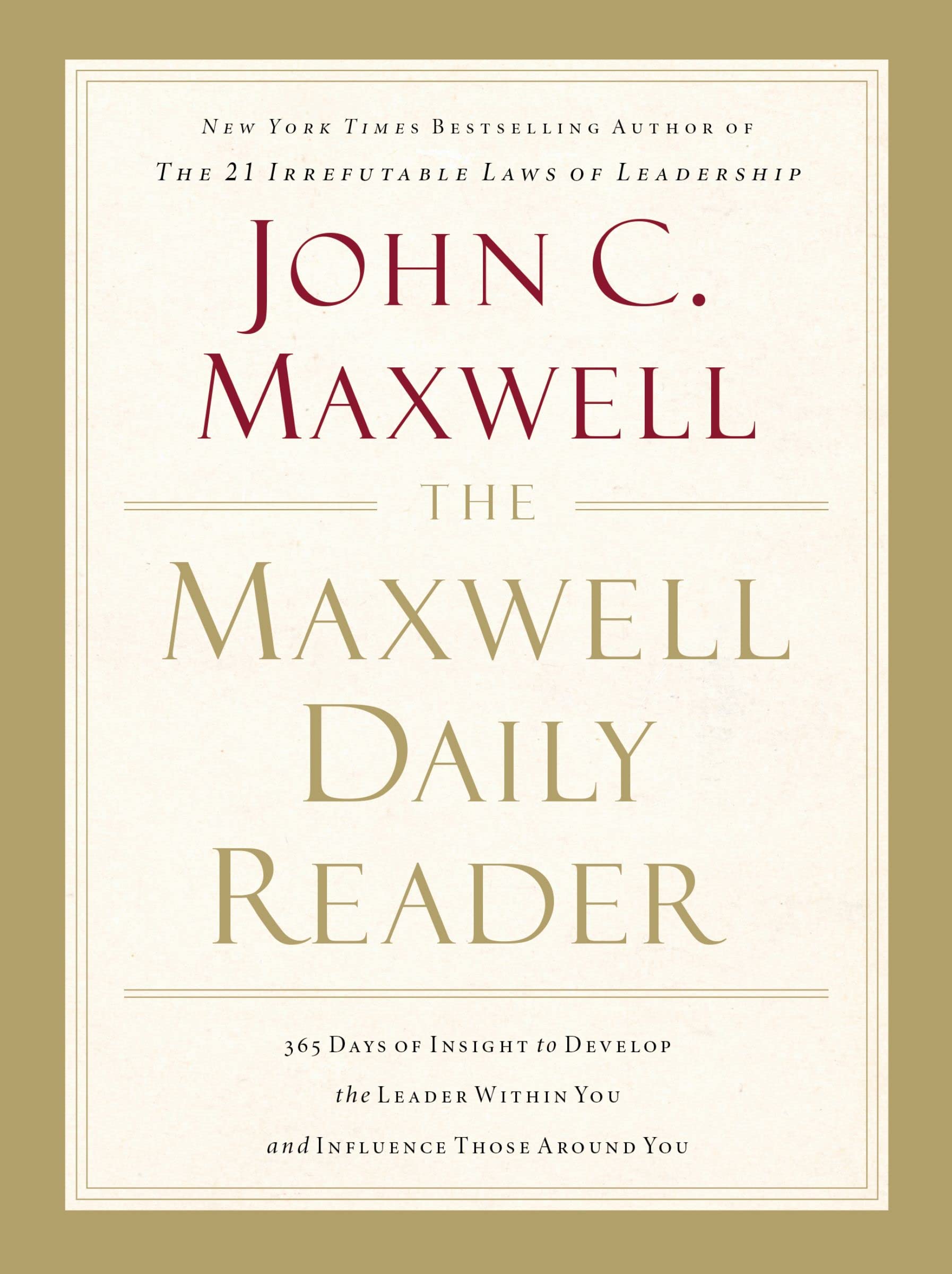 The Maxwell Daily Reader
"365 Days of Insight to Develop the Leader Within You and Influence Those Around You"
Buy on Amazon
Meditating on the wisdom gained from these books allows me to edit my life, prioritise what's important, improve my relationships with others, and become a stronger leader.
I chose these books with the intention of growing myself as an individual and as a team player.
To lead a more fulfilling life with purpose, it's crucial, I believe, to not only enhance our hard skills but also cultivate our soft skills.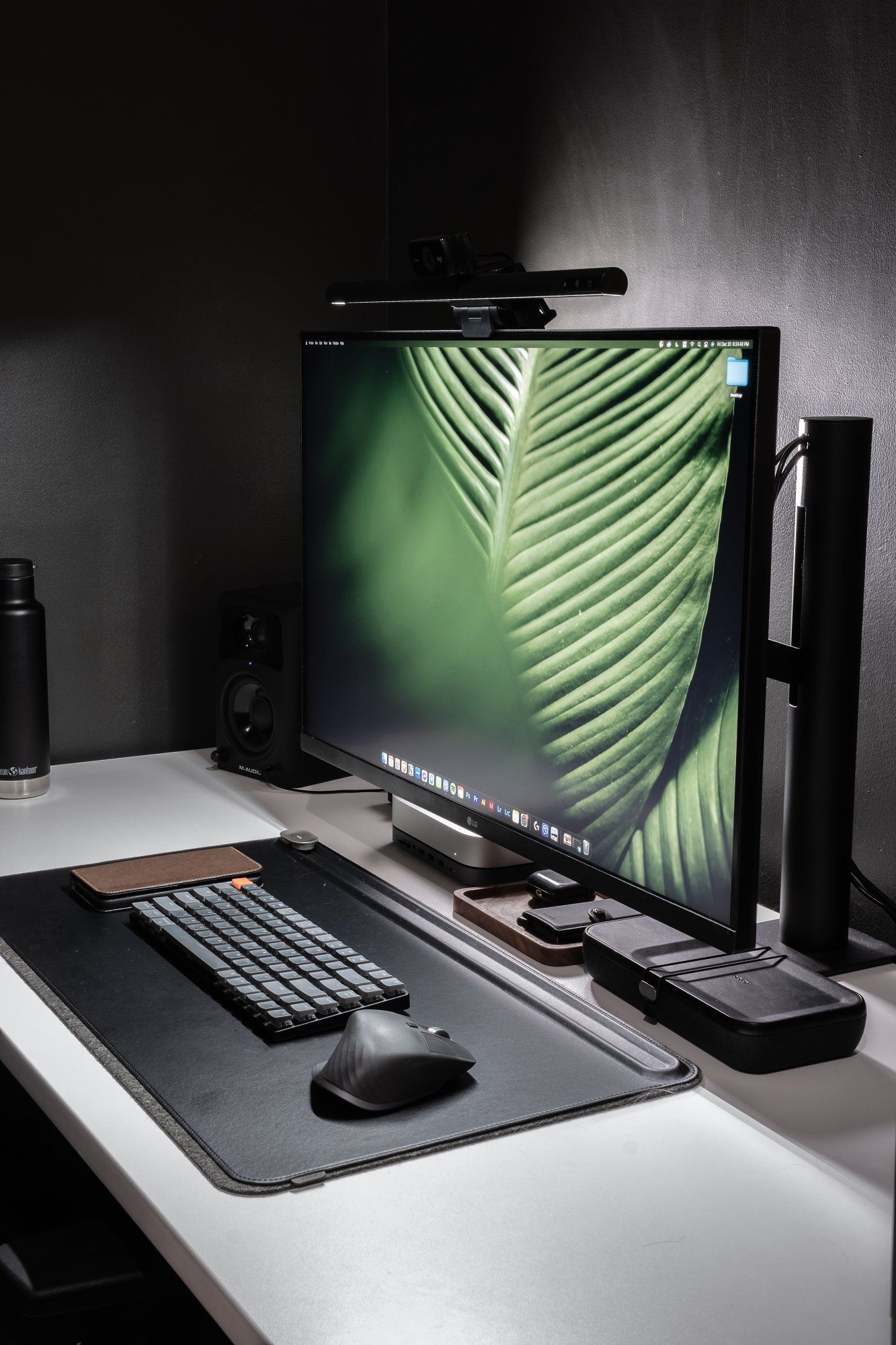 This way, we can be of service to others and elevate our own quality of life and the lives of those around us.
So yes, I do recommend these books to anyone looking to focus on personal development in these areas.
Any tips for other makers who want to improve their workspaces?
Curating your workspace and your own desk might be a daunting task at first, but know that it's worth every effort, energy, and money.
This is simply because you're customising your space to fit your needs, your comfort, and your work style.
When designing your workspace, keep in mind that your environment plays a major role in shaping your habits and workflow.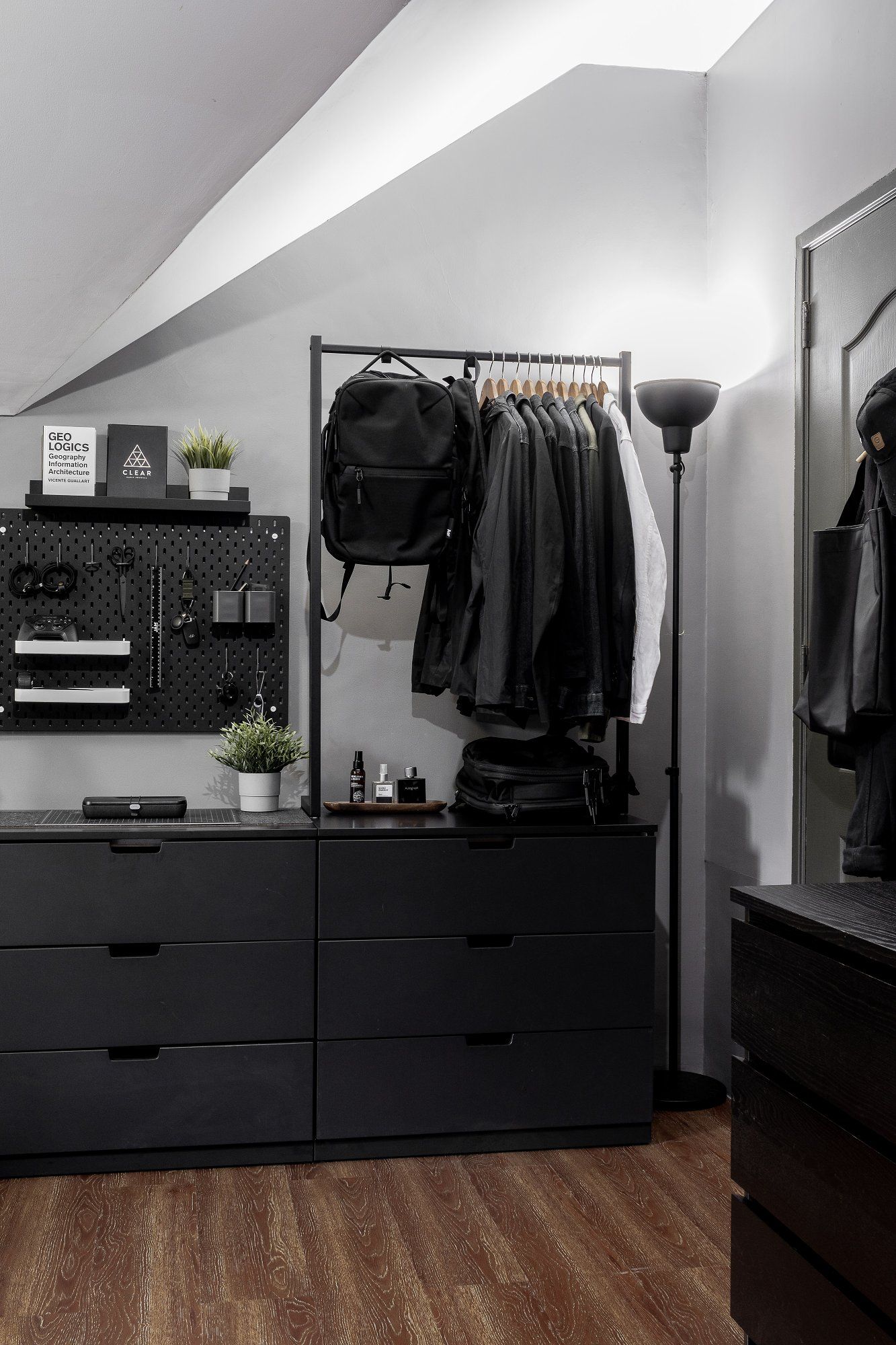 My advice is that you should feel free to get creative and make the most of your space.
Focus on what's truly essential, minimise distractions, and be intentional with each and every item you will add to your space.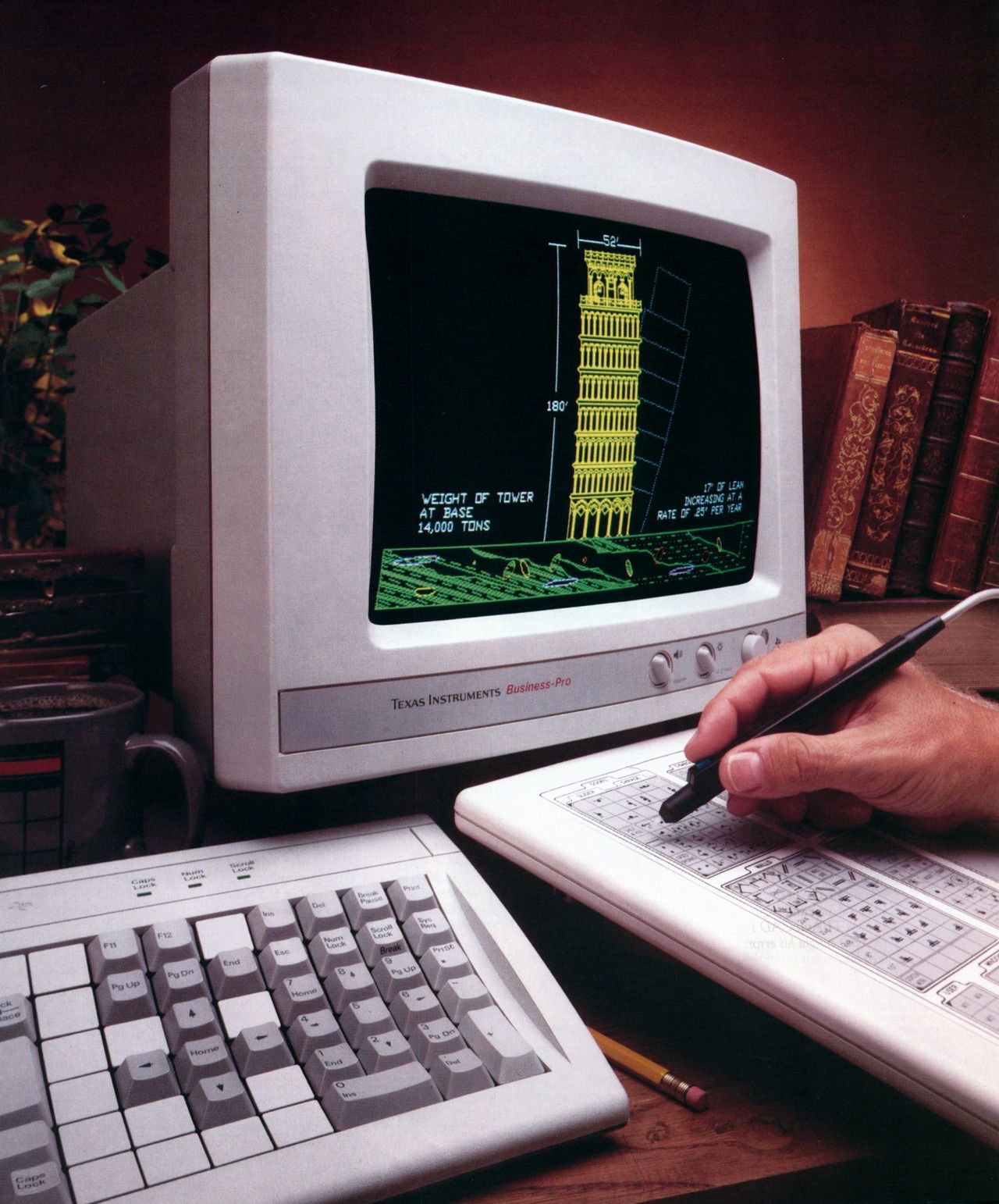 Remember, your space is a reflection of who you are and the person you want to become.
Every decision you make about your workspace is a vote for your identity, so make sure it aligns with your goals and aspirations.
As James Clear, the author of Atomic Habits, puts it,
"Every action you take is a vote for the person you wish to become."
What does your typical day look like?
I usually wake up between 8 to 9 in the morning and go through my morning routine.
This involves taking care of my personal hygiene, making a cup of coffee, and trying to spend some quiet time before diving into work.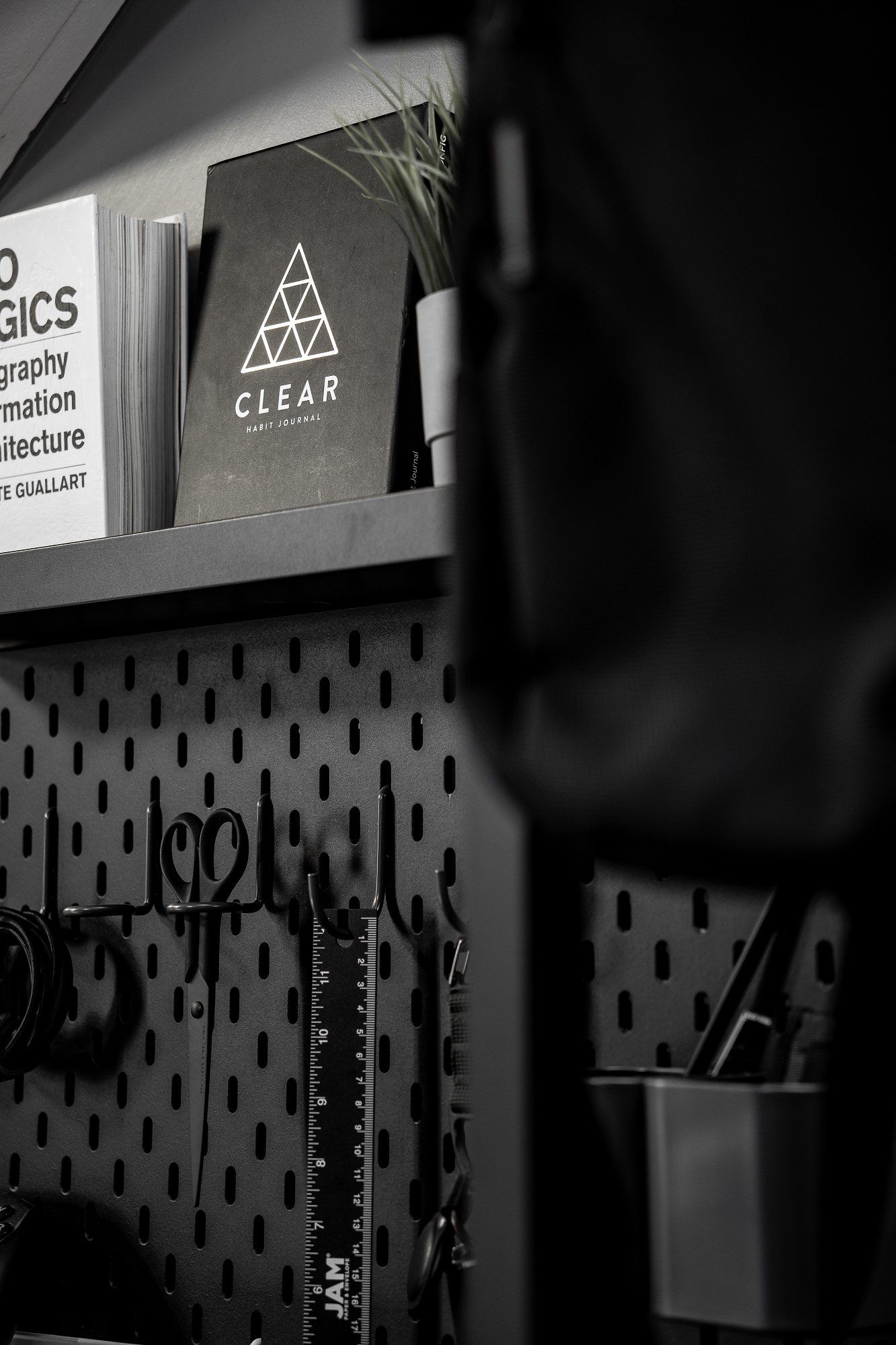 In the first ten minutes of work, I check my business metrics across all my social media platforms and take a peek at my insights.
To be honest, the first app I open is either Instagram or YouTube, followed by Notion.
Using Notion, I check my task list, which I prepared the day before.
I prioritise and tackle the most demanding tasks in the morning, such as delivering to clients, creating new content for my channels, and working on key projects.
This way, I have a free afternoon to attend calls, have quick meetings, and go to the gym.
In the early evening, I take care of administrative tasks like reviewing my day and replying to emails, messages, comments, and texts.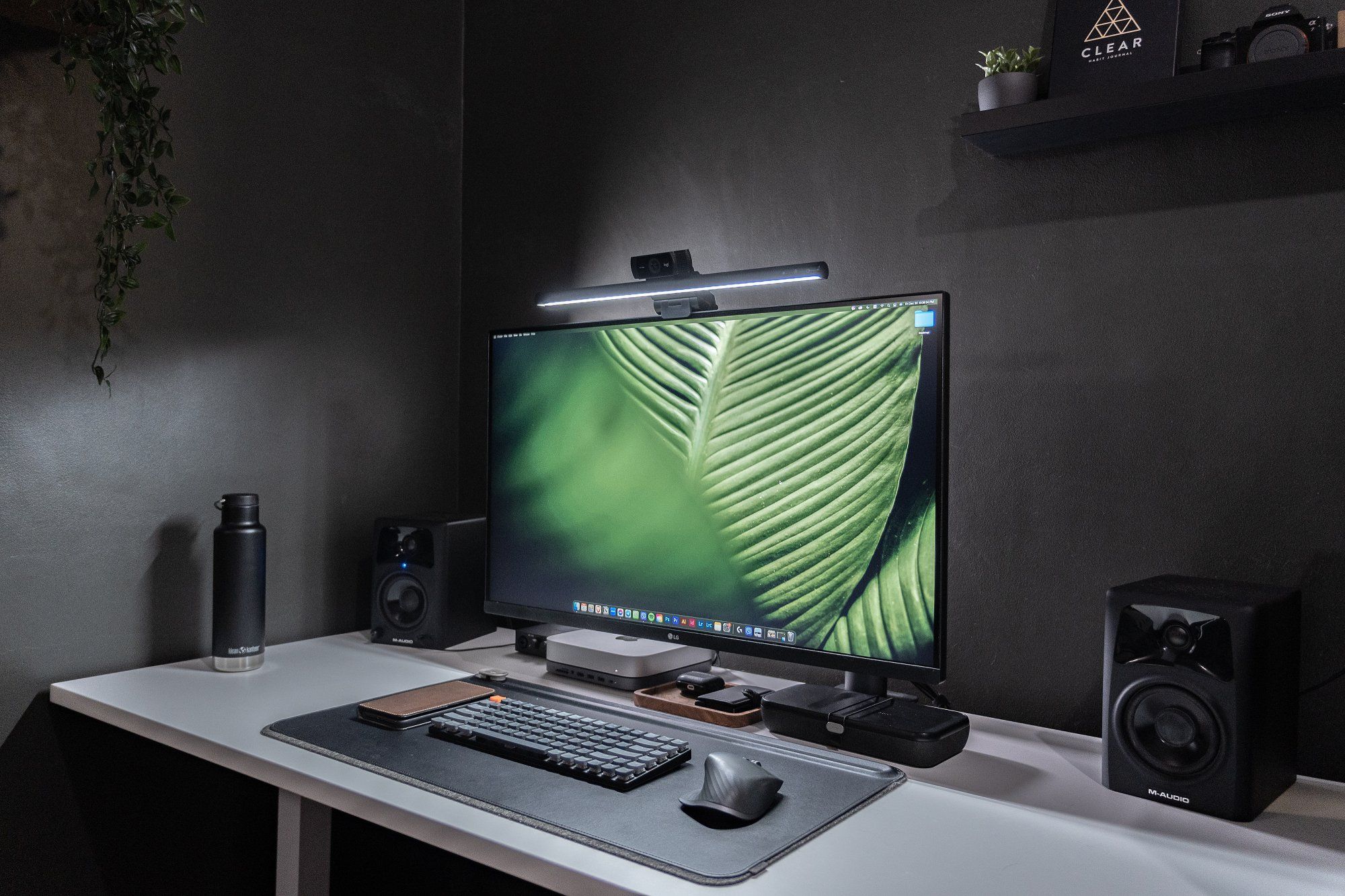 I also use this time to journal, plan, and prepare for the next day's tasks.
I've been working from home and on-site for the past seven years and find it challenging to go back to a full-time office job. During the pandemic, many people realised how productive they could be while working from home.
I do my best to let my clients and colleagues know that I am productive and responsive, even when working from my home office.
This allows me to create a system for my workflow and work fewer hours.
Your tips for working from home?
Because you don't have someone breathing down your neck constantly, developing self-discipline is vital.
Working from home can be beneficial and challenging because it's easy to fall into slacking off.
The best way to maintain focus is by creating systems that match your workflow and personality.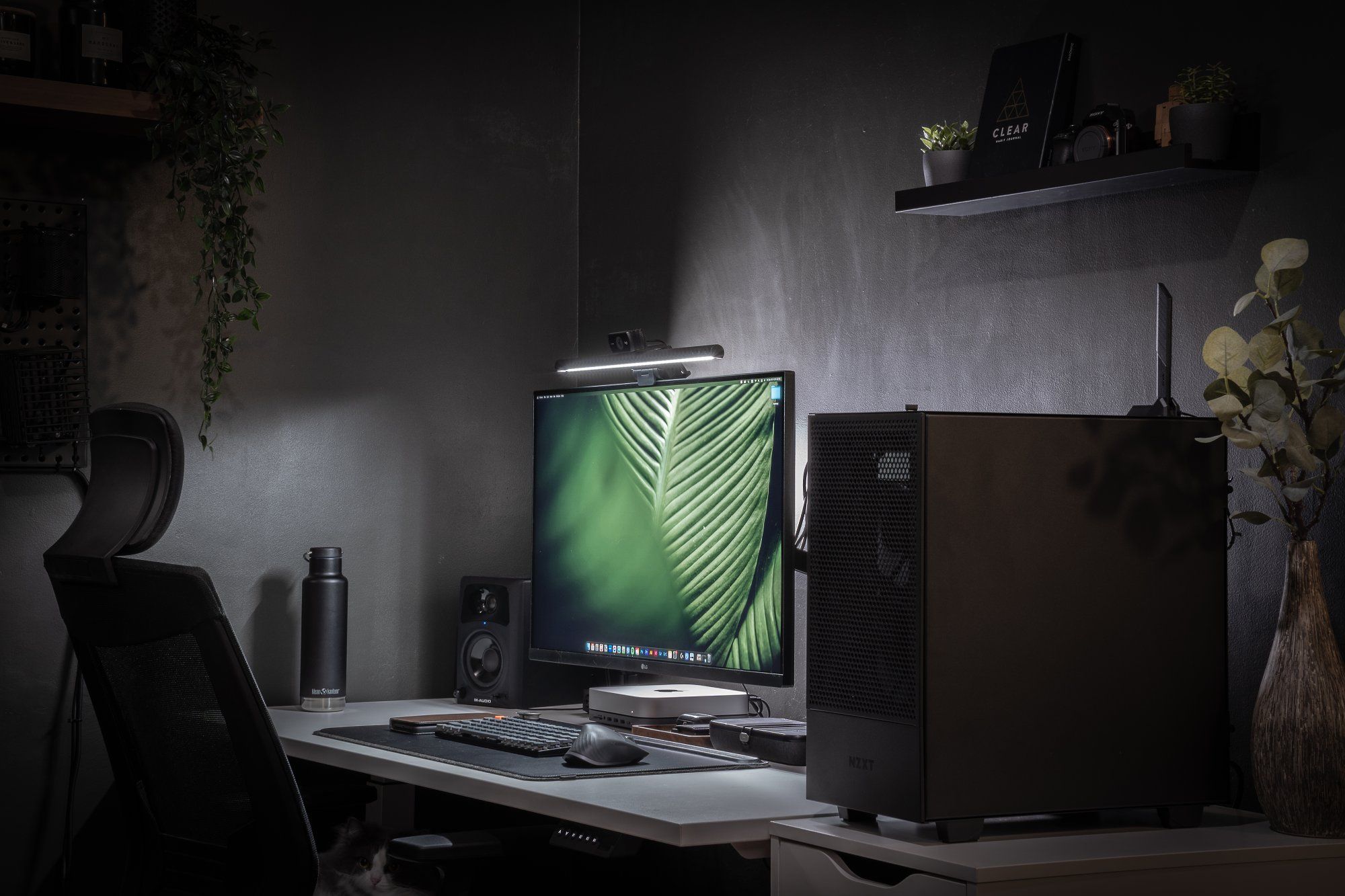 While some people use methods like Pomodoro, 80/20, or focus sprints to protect their productivity, I prefer time blocking.
For instance, I allocate two hours to focus on one specific task so I can complete it more efficiently.
I don't like multitasking.
I think it reduces the quality of my work, even though some people are skilled at it.
If you're working from home, you must examine yourself closely. Only you know what works best for you and what doesn't.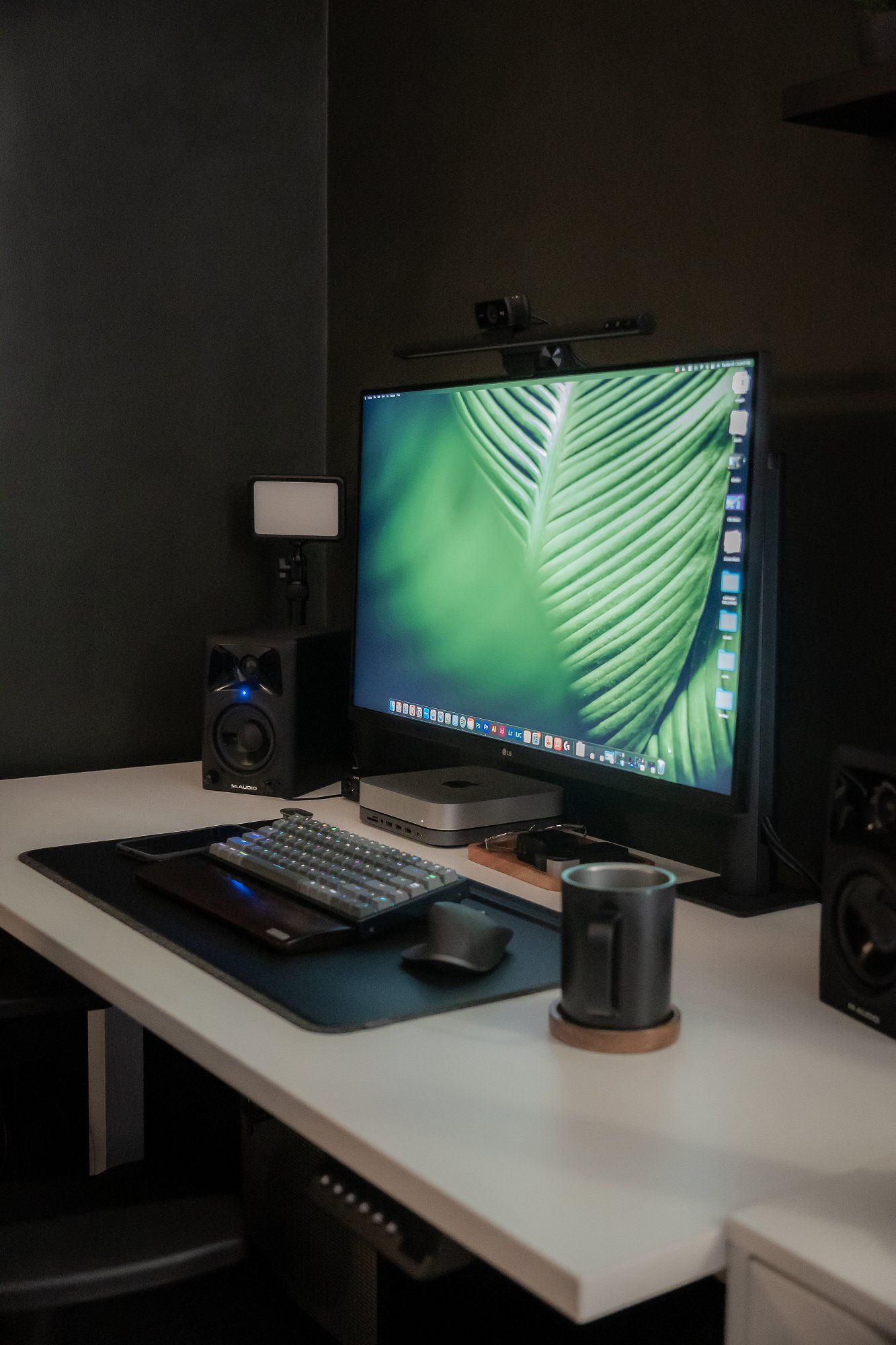 Learn to hold yourself accountable, and don't hesitate to experiment with what you can improve.
Protect your valuable time, build habits that align with your self-identity, focus on what's essential, and reduce distractions that could affect your productivity.
Most importantly, enjoy your freedom. Stay creative, and keep making.
We're a reader-supported publication. This article might contain affiliate links. It means we may receive a commission if you click a link and buy a product that our maker has recommended. The interview was done independently.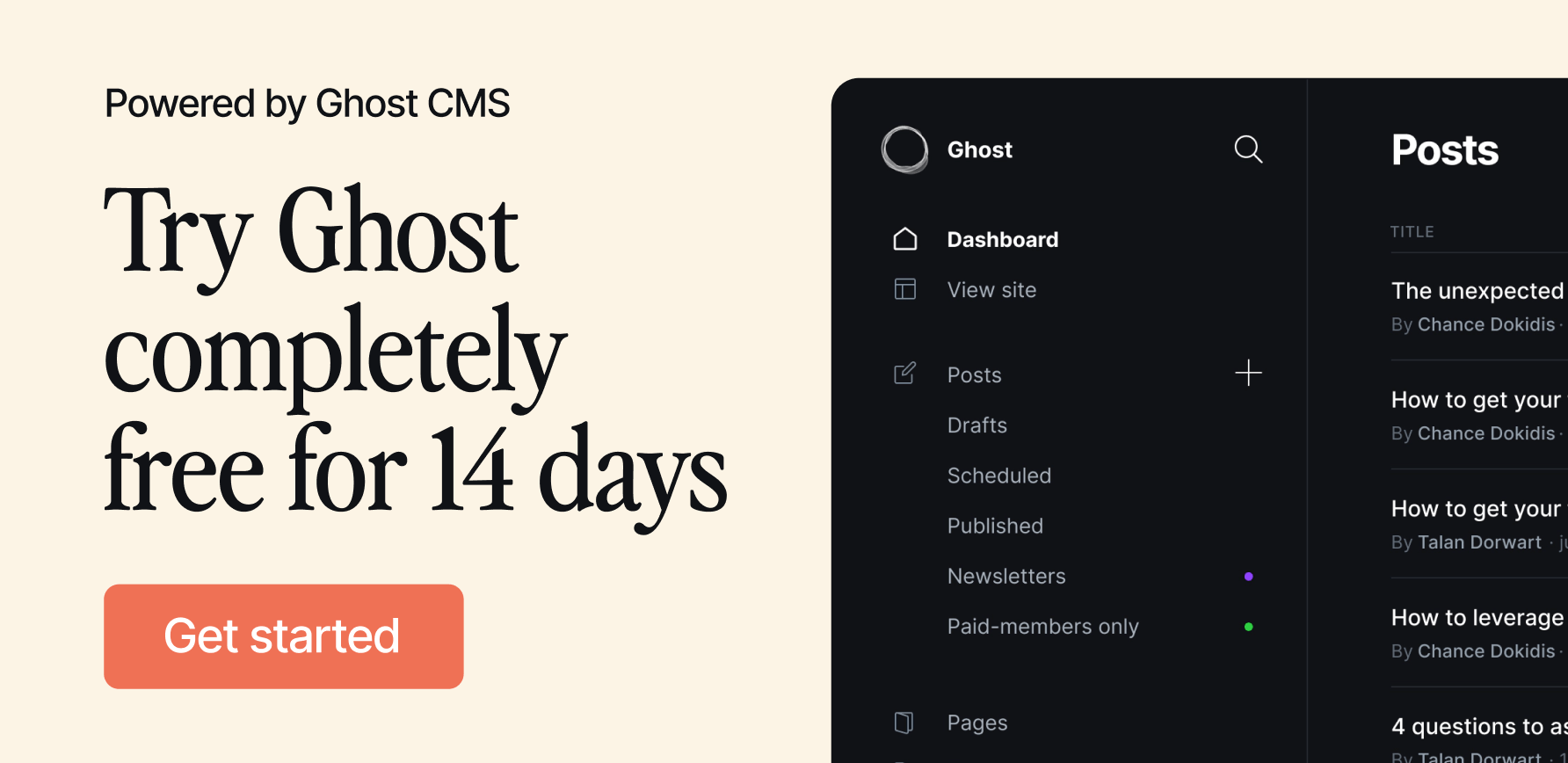 ---