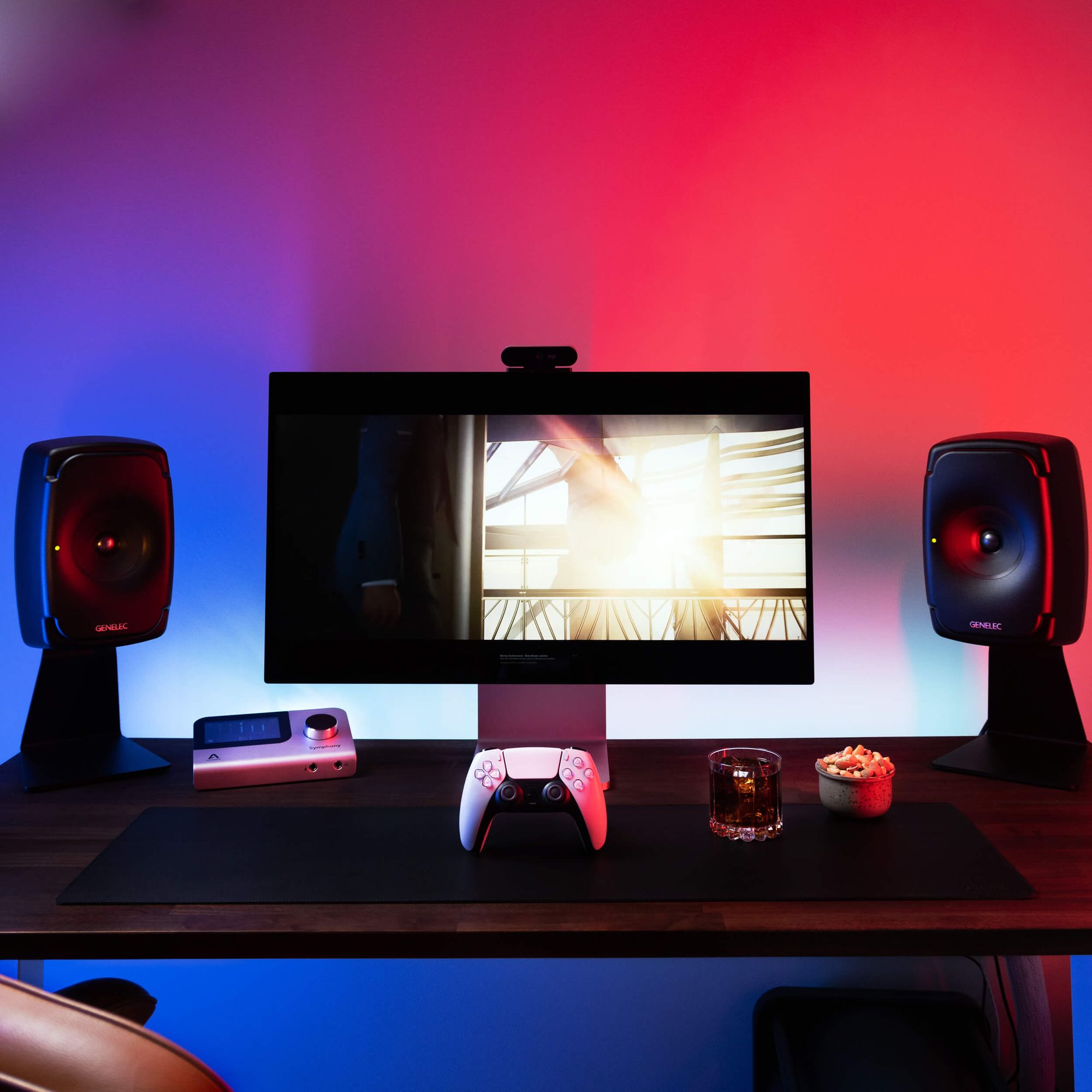 Photography Setup in Västervik, Sweden
"The pandemic caused me to reinvent my business in a way. Usually, I'd do quite a few events. This year, however, I had to rethink the whole thing"

Name: David Wall
Location: Västervik, Sweden
Occupation: Filmmaker & Photographer
Room size: 45 m² (484 ft²)
Cost of the setup: $42K
Social media: Instagram
Website: Denhefdigital.com
Hey, David! Tell us a bit about yourself
I am a freelance filmmaker, photographer and content creator based in Västervik, Sweden.
I have collaborated with a variety of clients, ranging from celebrities like Björn Ulvaeus to a luxury Italian yachts brand.
While living in Rotterdam, the Netherlands, I started my own business called Denhef Digital. It's named after the De Hef bridge that survived World War II.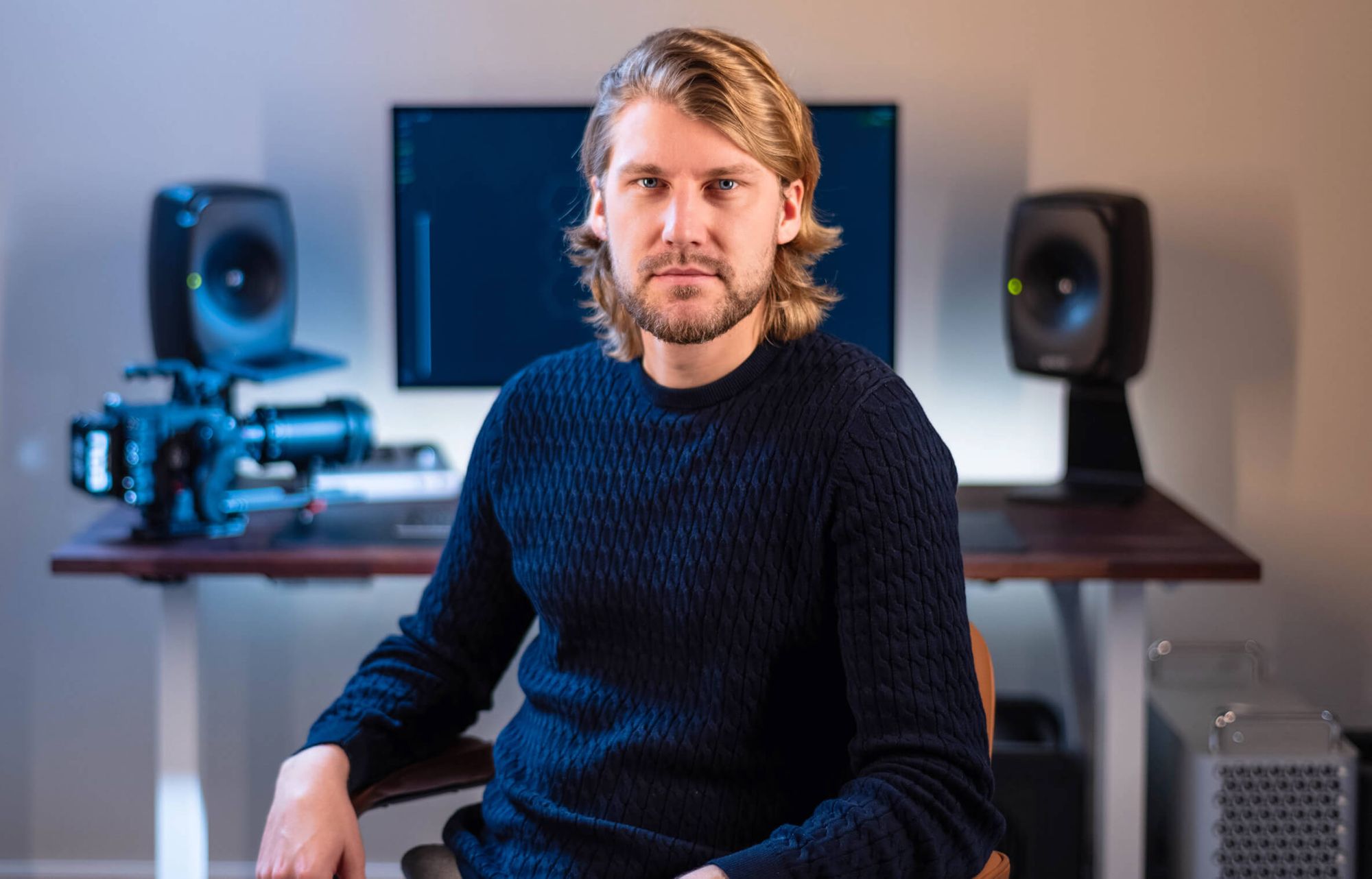 I do have a side project under the same name. It's an online shop selling leather and wool desk mats.
Also, I designed a watch in 2015 which was released under the brand name John Late. It's a fictional character based on my own trait of always being late.
Since creative thinking is an integral part of who I am, it's crucial for me to have a cosy place where I can develop and implement new ideas.
It took quite some time and effort to build my studio space, but now it helps me stay inspired and motivated.
Can you describe your home setup?
If you ask me, it's primarily a desk that makes a proper workspace. The trickiest part though is finding one of the right size.
I struggled quite a bit with that as a standard IKEA 160×80 cm desk was too big for my needs and a 120×60 cm one seemed too small.
That's why I decided to customise a kitchen countertop and turn it into a desk. Then I bought a motorised desk raiser, placed a custom-made 150×65 cm piece on it, smoothed out the untreated wood with some sandpaper and finally applied a dark brown oil stain.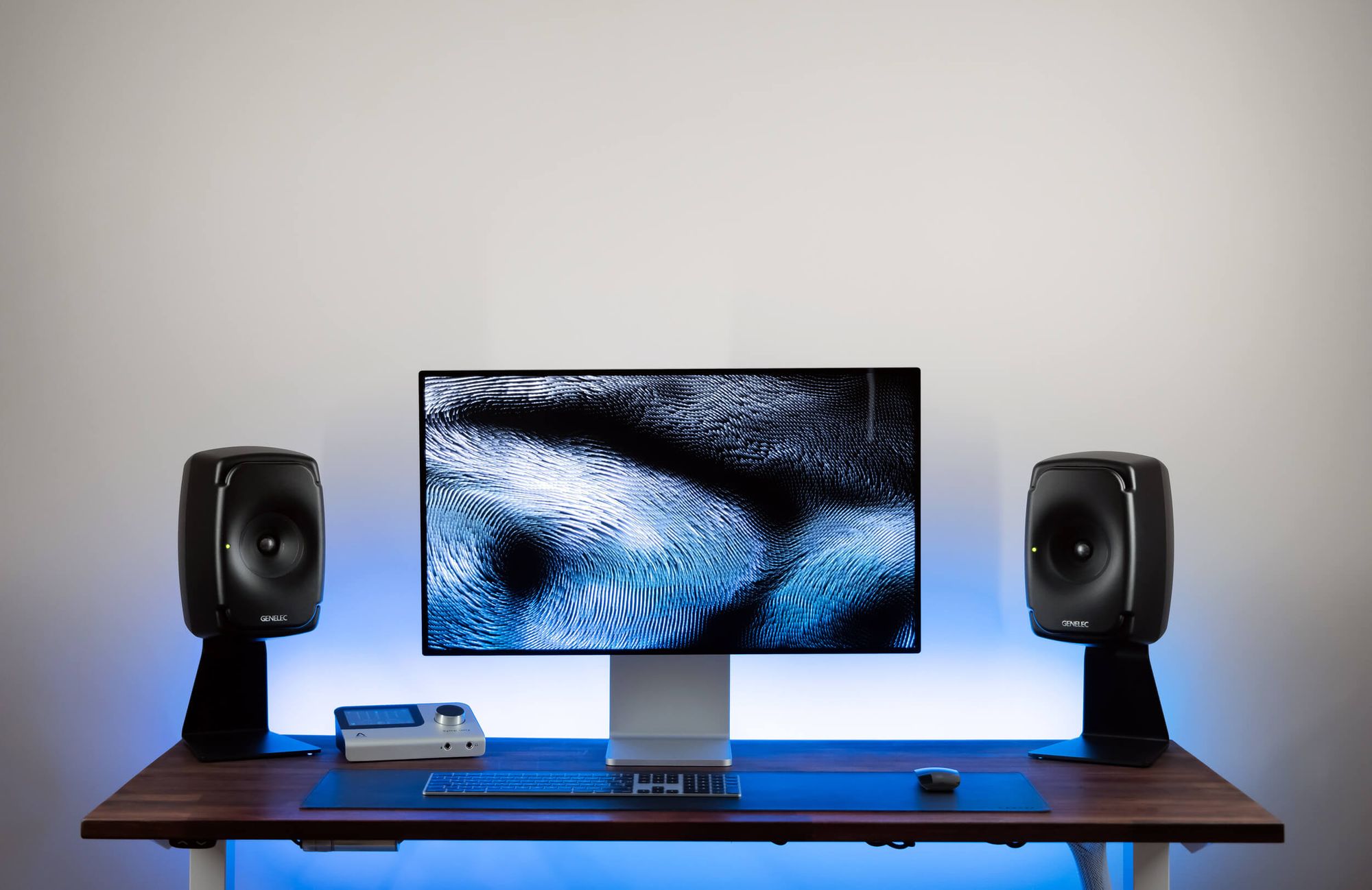 My workspace is constantly changing. Different brands I work with send me their new studio monitors, audio interfaces, headphones and other gear. I keep some of them and send the rest back. I would say around 40% of my setup comes from collaboration with brands.
At first, I wanted to have the best equipment right here, right now. Since then, I've become pickier and learned it takes time to acquire all the new tech.
My apartment is located on the shadow side of the building. It's a good thing since you can avoid direct sunlight hitting your screen when colour grading. At the end of the day, I often get nice sunset rays pouring into my workspace. Photographers call this moment "the golden hour".
One of the challenges I face in my studio setup-wise is the height of the ceilings. They are 3,8 meters high, and to get the perfect sound of my Genelec 8331 AM + 7350 APM subwoofer I'd need a more closed space. The sound is still great though so that is not a deal-breaker at the moment.
What's your favourite item on your desk?
I love my desk mat.
It's made with black leather and measures 97×28 cm (38×11″). The size is perfect for a keyboard with number keys, and I can also use my mouse on it.
I prefer the leather desk mats over the wool ones as a mouse seems to perform better that way.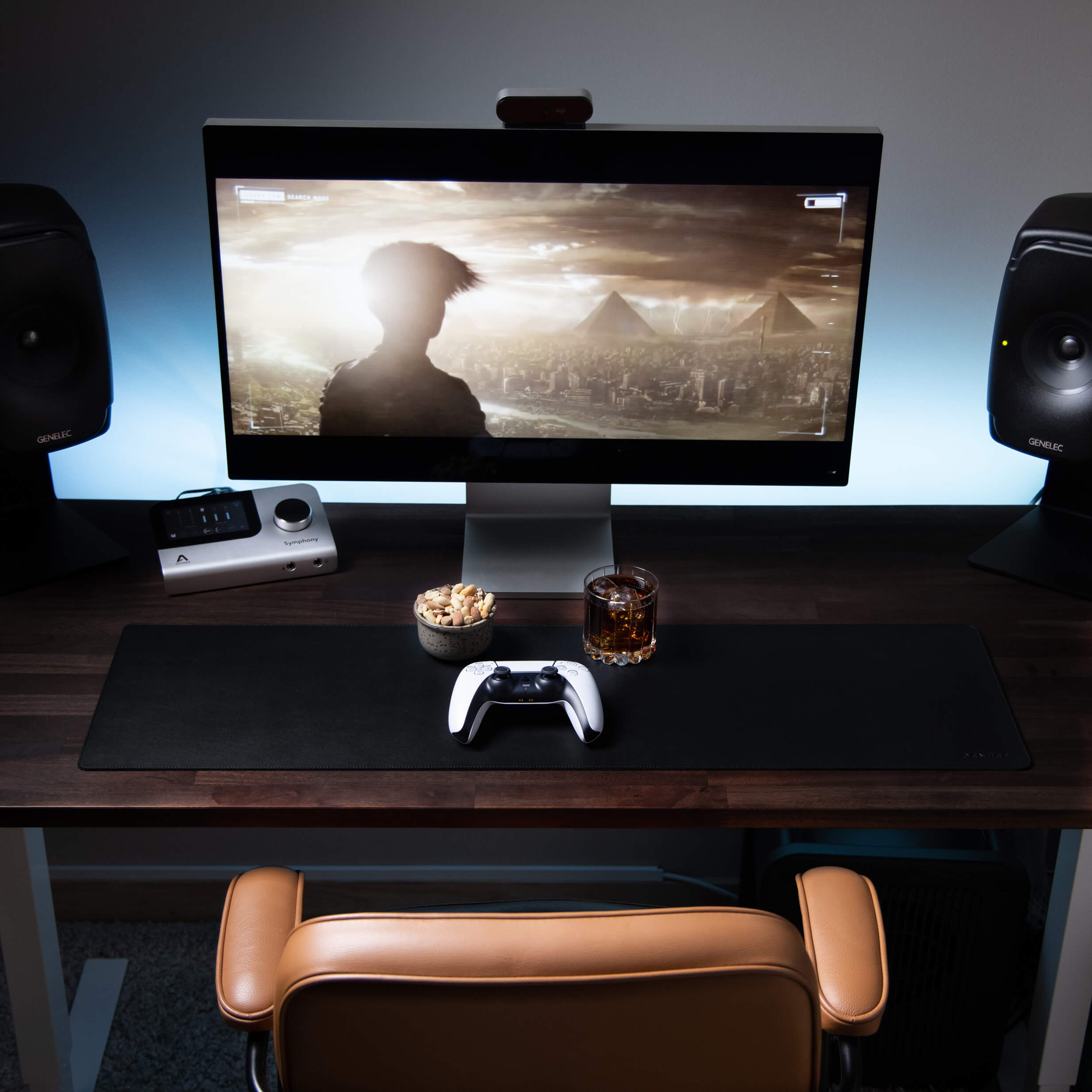 There is a solid rationale behind the creation of this particular leather mat, and it's all about the size.
Most brands that sell pads of a similar quality get the sizing wrong. It may work if you've got a smaller keyboard. But for me having the number keys on a keyboard is a must because I tend to customise the keys in apps like DaVinci Resolve and Lightroom a lot.
What does your typical day look like?
I wake up around 9 am and check my e-mails before getting out of bed.
Half an hour later, I take a shower and have coffee with a sandwich for my breakfast. I usually drink just one cup of Blue Java with milk at my home office, although my neighbour Mikael is one of the best baristas in town. Occasionally, I treat myself to his top-notch cappuccinos.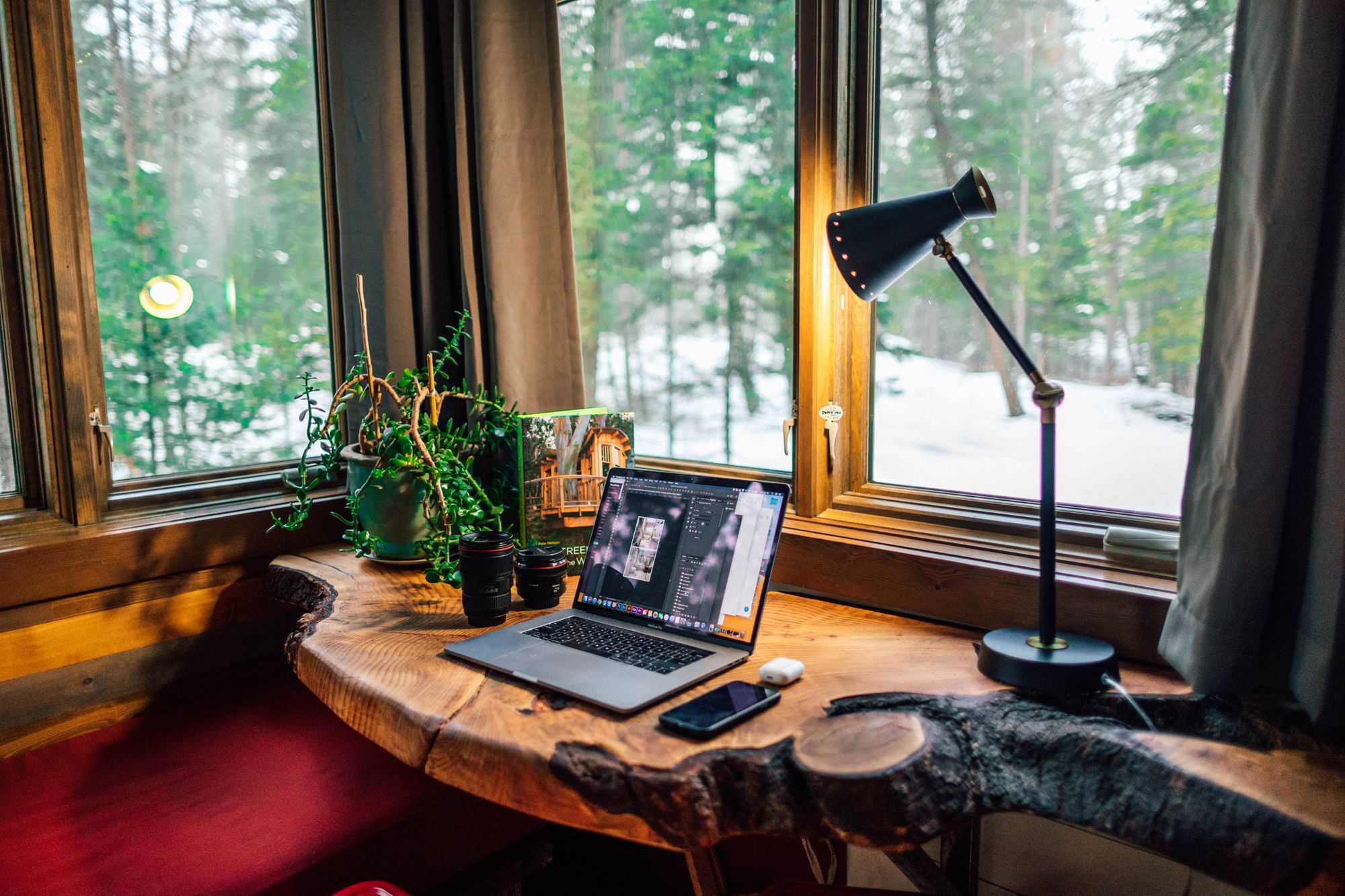 Most of the time, I am in my workspace, but sometimes I go out to take some photos and videos for the clients. Overall, I spend 8 to 12 hours a day shooting and editing footage.
The admin work is always the priority, followed by the creative work. Since I own an accounting firm with my brother, I need to know that I have full control over the paperwork, accounting, invoices, and so on.
I spend my free time playing padel or watching a movie. I do a little gaming sometimes, though not much. I grew up playing Half-Life and Counter-Strike, and I still watch gamers' streams on Twitch from time to time.
The pandemic caused me to reinvent my business in a way. Usually, I'd do quite a few events. In 2020, however, I had to rethink the whole thing.
My previous business was hit hard by the coronavirus, so I started Denhef Desk Design to make up for the loss of income.
I no longer meet with my clients in person. Online calls are now a huge part of our communication, and I believe they are way more effective. Even so, I still miss the social aspects of my job a lot.
Your tips for working from home?
I find it useful to make a list of things I want to accomplish. Once I have my tasks determined, I begin from the top and go through everything in order.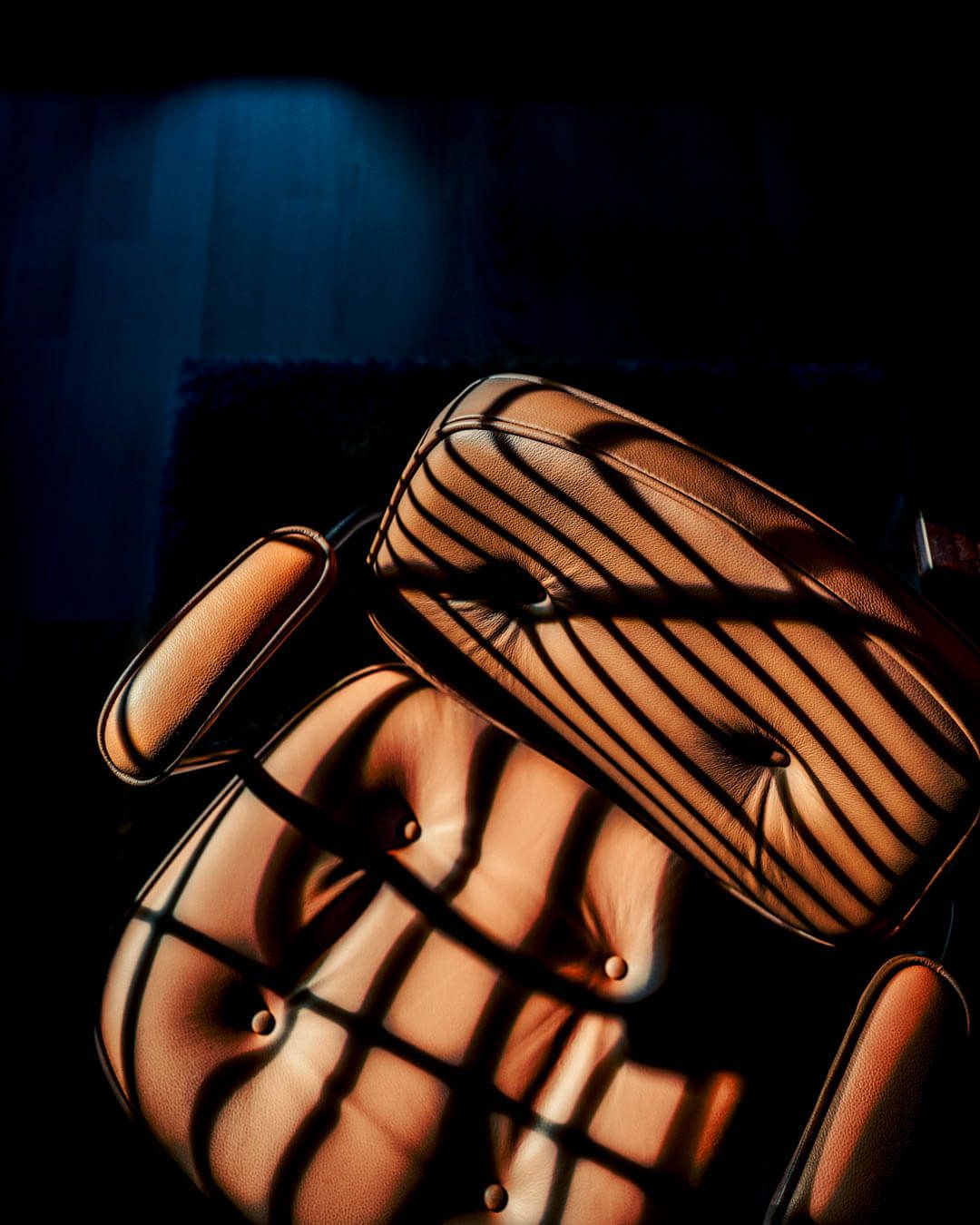 Keeping track of your achievements is extremely important. By just working nonstop without backtracking and reflecting on what you have already done, you fall into a rut of burnout easily.
Never disregard your health.
Go for a run, play football, golf, or whatever you enjoy, to get physically tired so you can fall asleep quickly at night.
The value of quality sleep time cannot be overstated. A well-rested person is always better at getting the tasks done than someone who is sleep-deprived.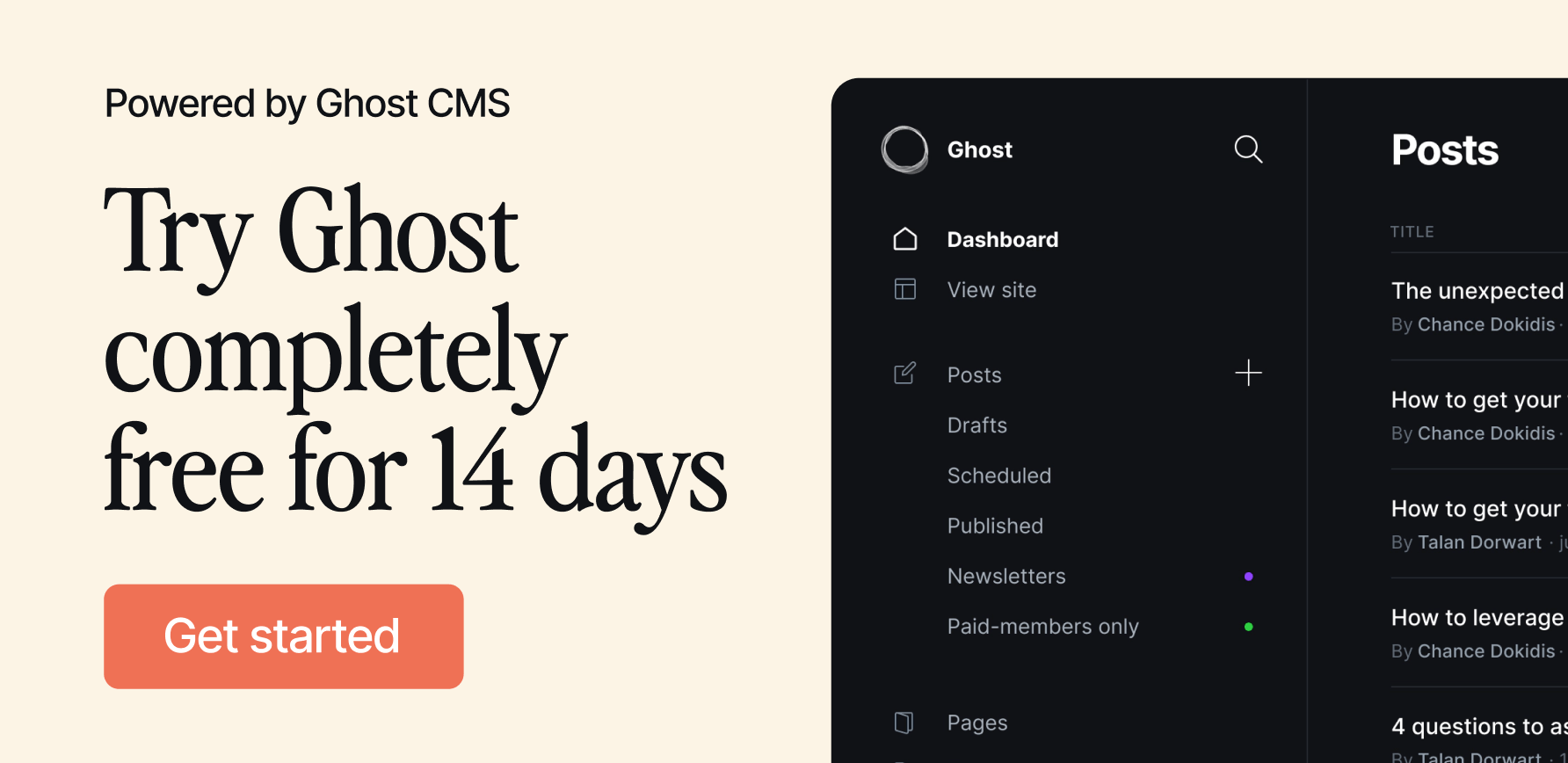 ---