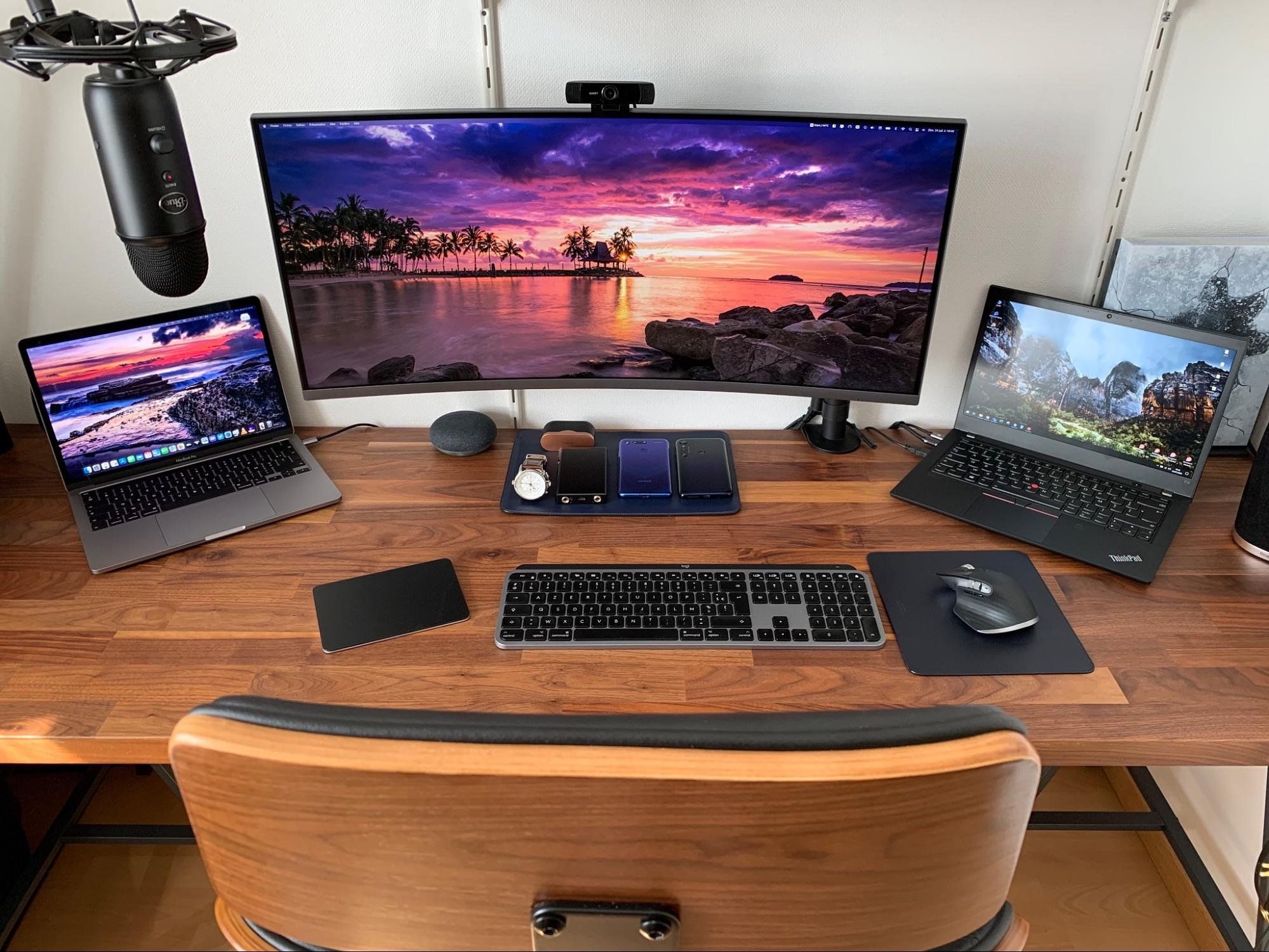 Walnut Workspace in Paris, France
"I redesigned my whole workspace based on the custom-made earcups of my headphones"
Join 1700+ Curious Readers.
Every Sunday evening, get an *in-depth* workspace tour from a random corner of the world.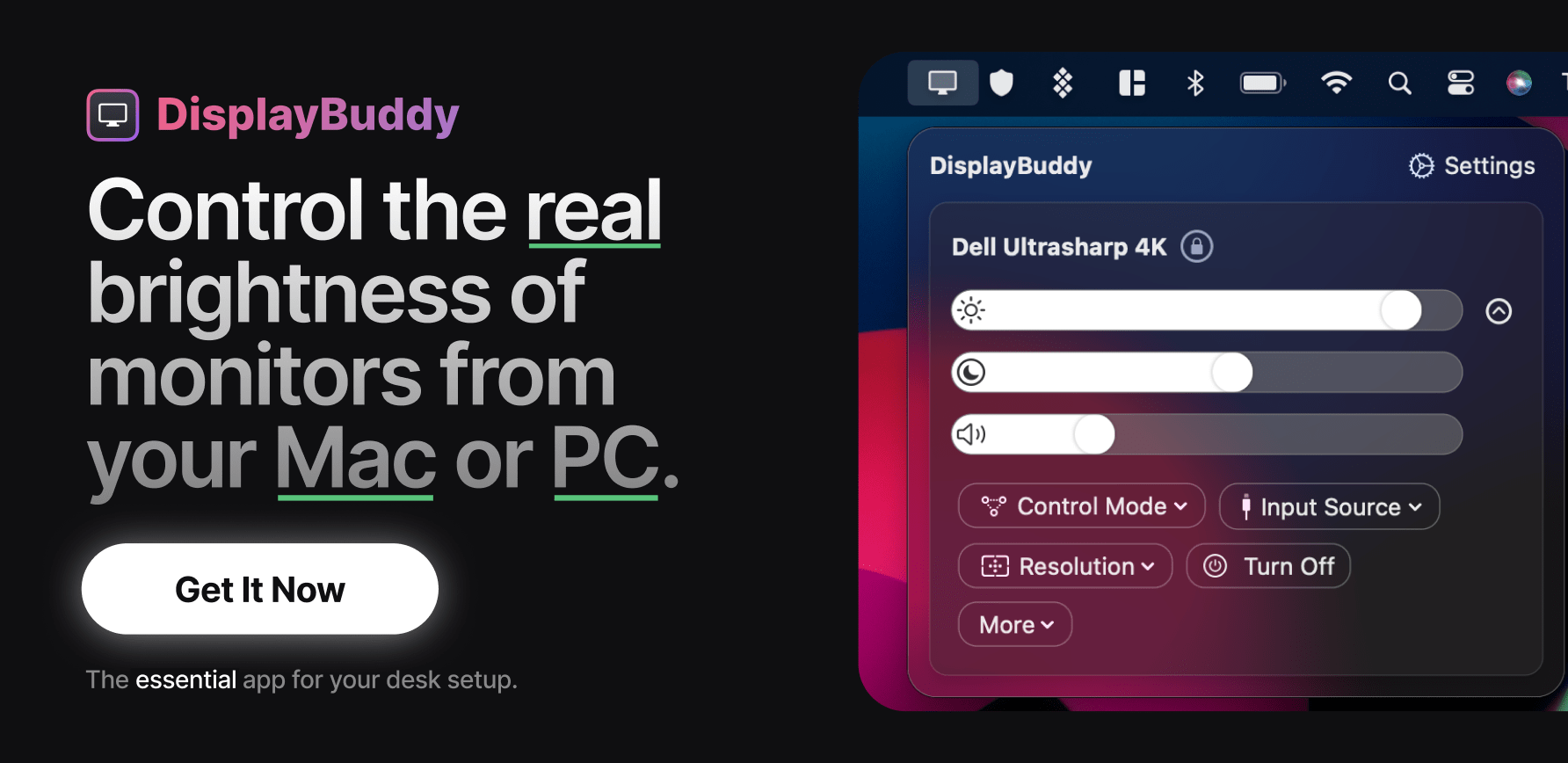 Name: Cédric D.
Location: Paris, France
Occupation: Service Delivery Manager (IT Consulting)
Room size: 13 m² (140 ft²)
Cost of the setup: ~$6,5K
Social media: Twitter, Reddit, Demeterium on Discord
Hello! Tell us a bit about yourself
My name is Cédric. I'm 43 years old, and I live in the north of Paris.
I've always been passionate about technology, especially computer science. I studied in this field when the Internet was not widespread.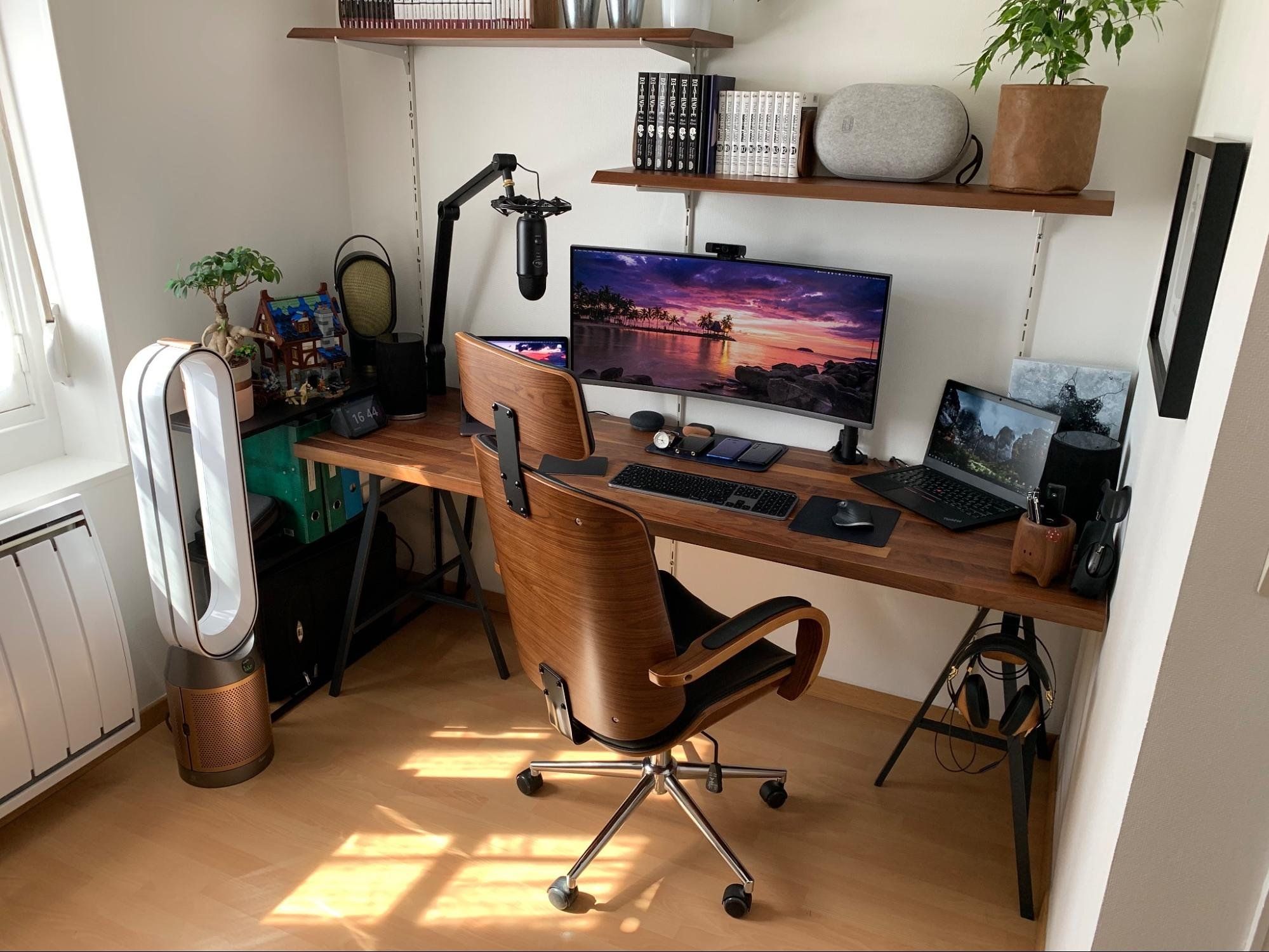 I started my career in IT as a technician and then quickly progressed as a system administrator. Then I worked as an infrastructure architect. After that, I became a project manager.
It's no longer work when it's passion.
I've been working at an IT consulting company for quite a few years, where I've been managing a few architecture migrations and transformation projects, particularly in the Cloud (Azure or AWS).
In my field, working from home is quite popular. The pandemic and a new space in my home have pushed me to rethink my entire desk setup to be as comfortable as possible.
Take us through your setup
My future home office dated back to when I left high school. The room was sparsely furnished.
It was way too classic and not at all for my taste. The office was used little for working and served more as a storage room than anything else.
Then the pandemic started, and the bigger home office space that I could use pushed me to rethink everything.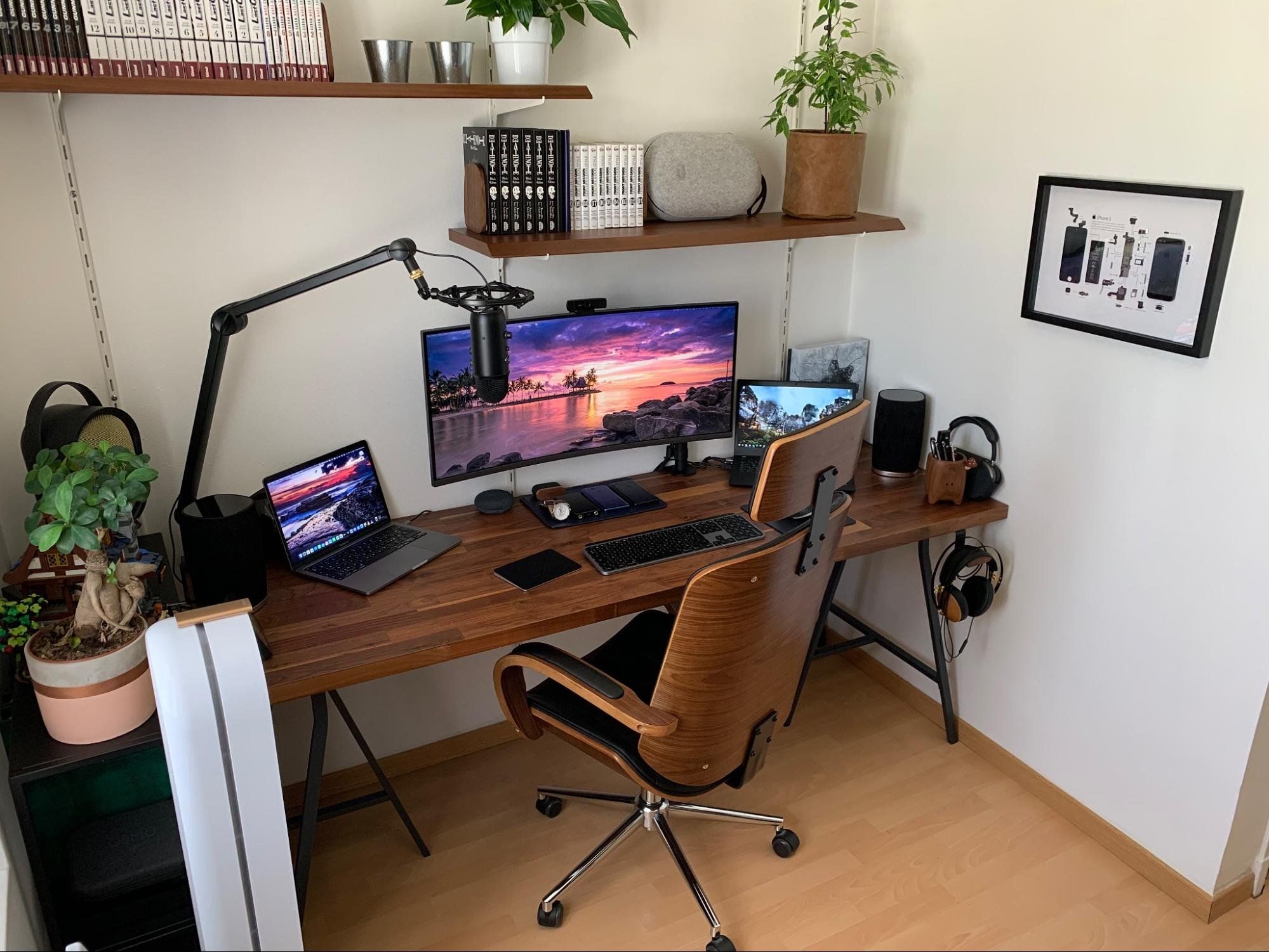 It took about six months to create the foundation of the workspace.
It's been years since I had headphones from the Meze brand: a 99 Classics. It wasn't my first set of headphones, but it's the one I definitely prefer over the others: as beautiful as it's technically good.
The one I own has a particularity. A cabinetmaker/carpenter friend redid the earcups with a lighter walnut wood than when it was originally.
It brought it closer to the colour of the leather.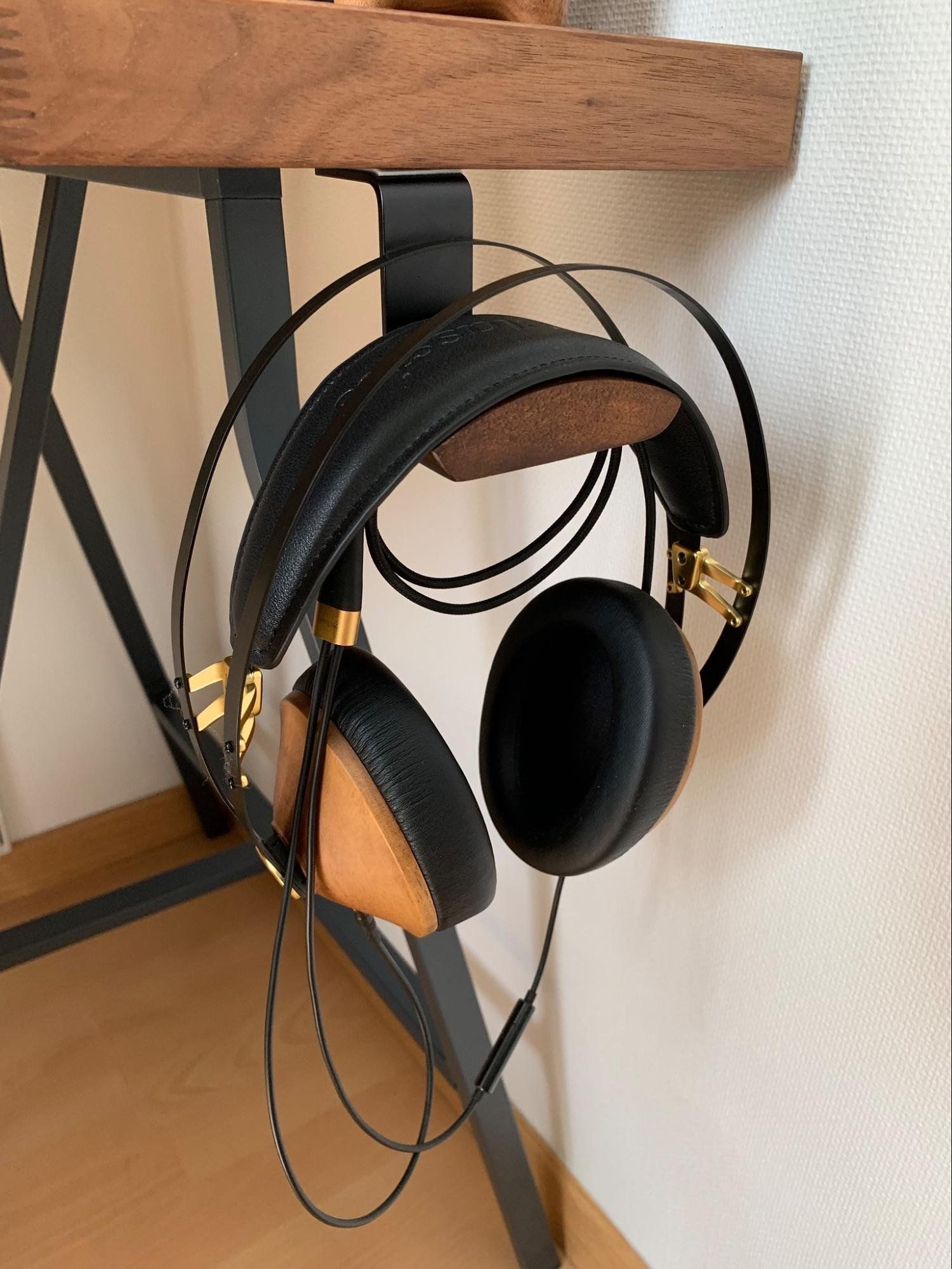 So I redesigned my entire workspace based on the custom-made earcups of my headphones — walnut.
When redoing my setup, I was guided by the colour of the wood. I sold my old desktop and completely rearranged the room.
I installed a set of bookcases on the opposite wall. It now serves as a background for my video meetings.
Then I started looking for a chair. It had to match the wood of my headphones.
During my research, I came across a French shop (as I live near Paris!) that sells office chairs for professional use, and not just that.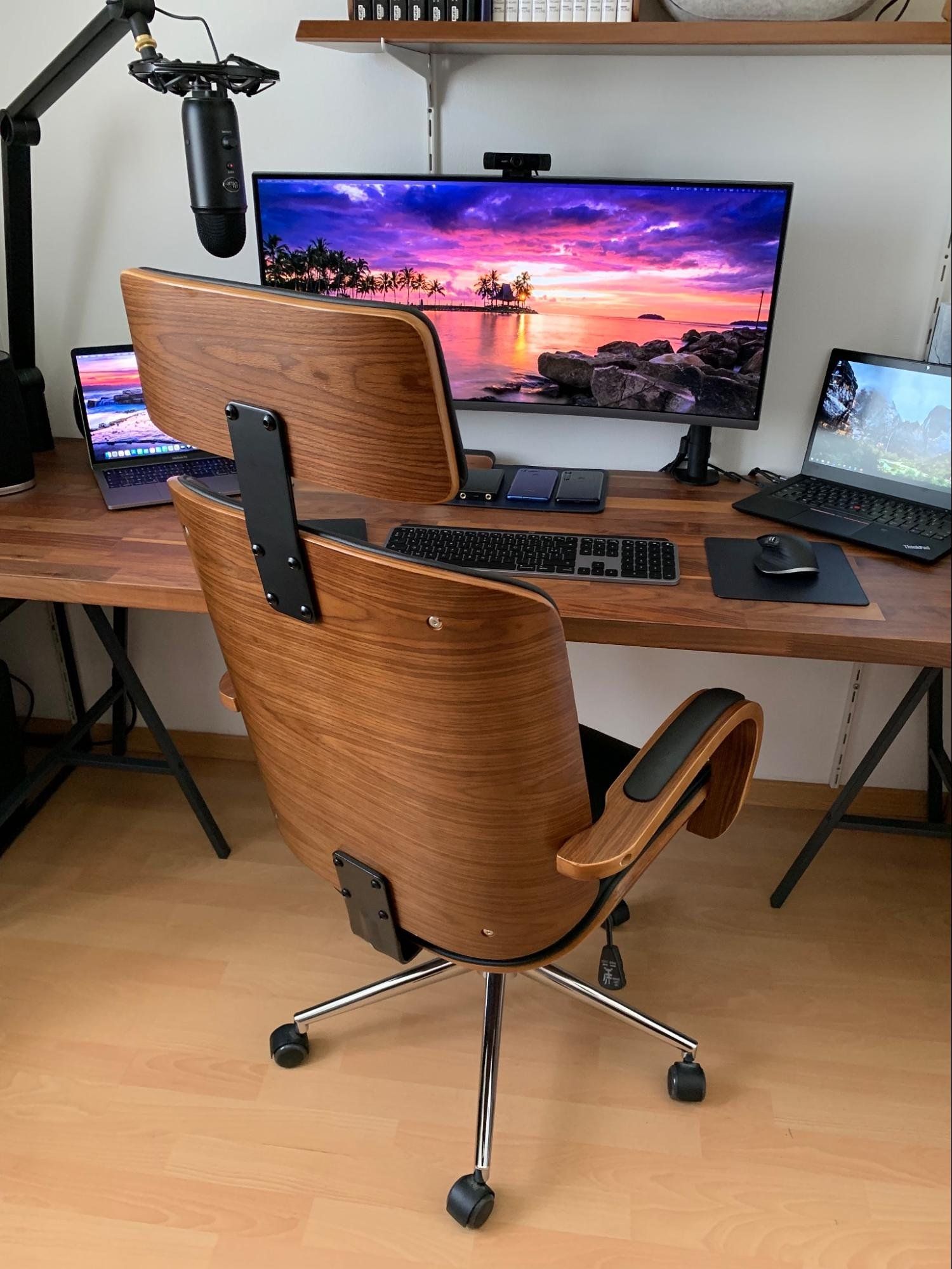 After reviewing, I came across this model, Judith. The colour and the shape, reminiscent of the famous Eames Lounge Chair, were the perfect combination.
Having the chair sorted out, my next priority was the desktop. Unsurprisingly, I went to IKEA. But not to the desktop department, as one might expect. I went to the kitchen department.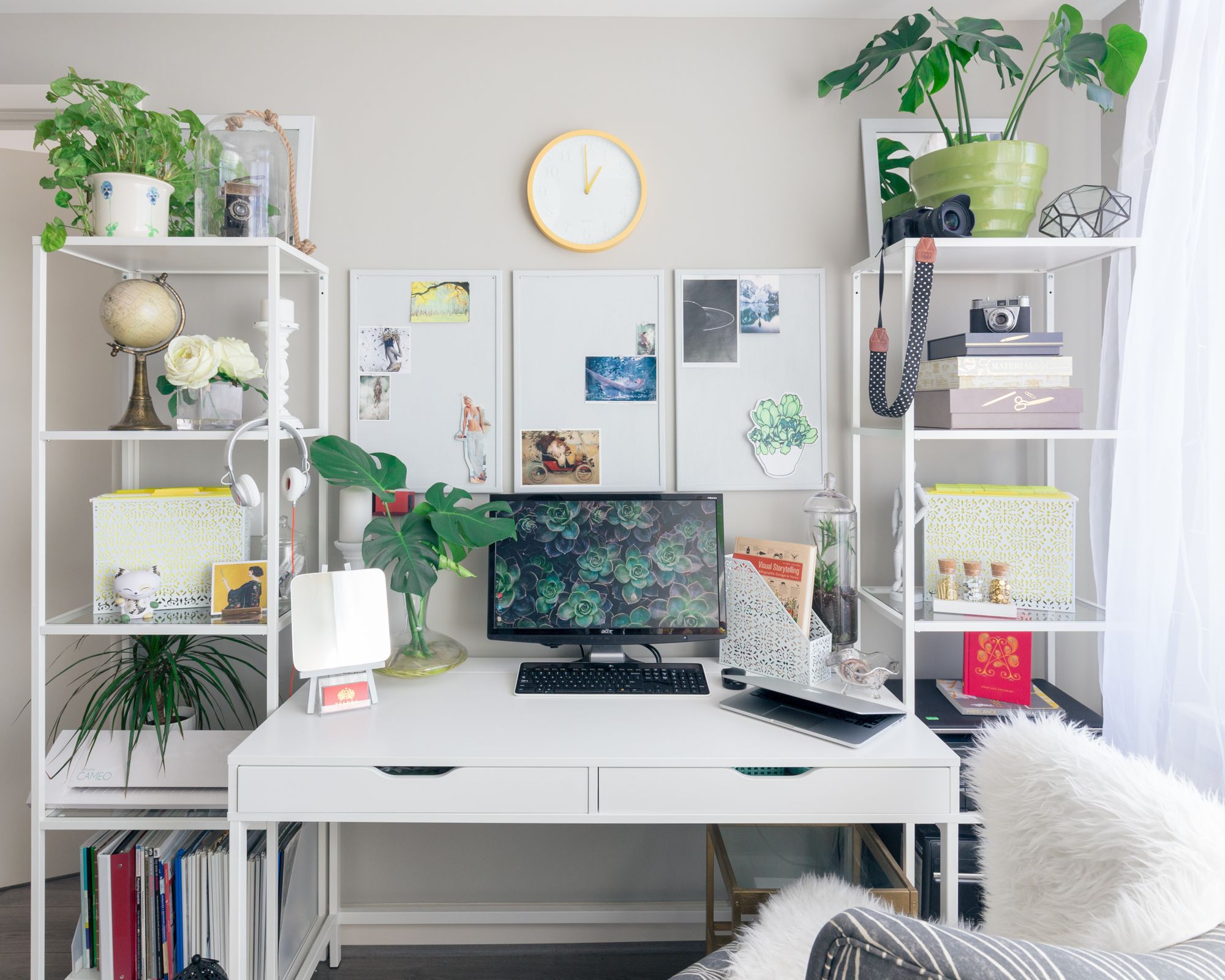 I was looking for something sturdy and simple — the worktop and trestles. I came across the KARLBY walnut kitchen worktop that had the colour and thickness I needed. I combined it with some basic fixed anthracite grey trestles.
After the chair and the desk, I needed shelves and a piece of furniture to store my documents and accessories (my Lego medieval forge, in particular).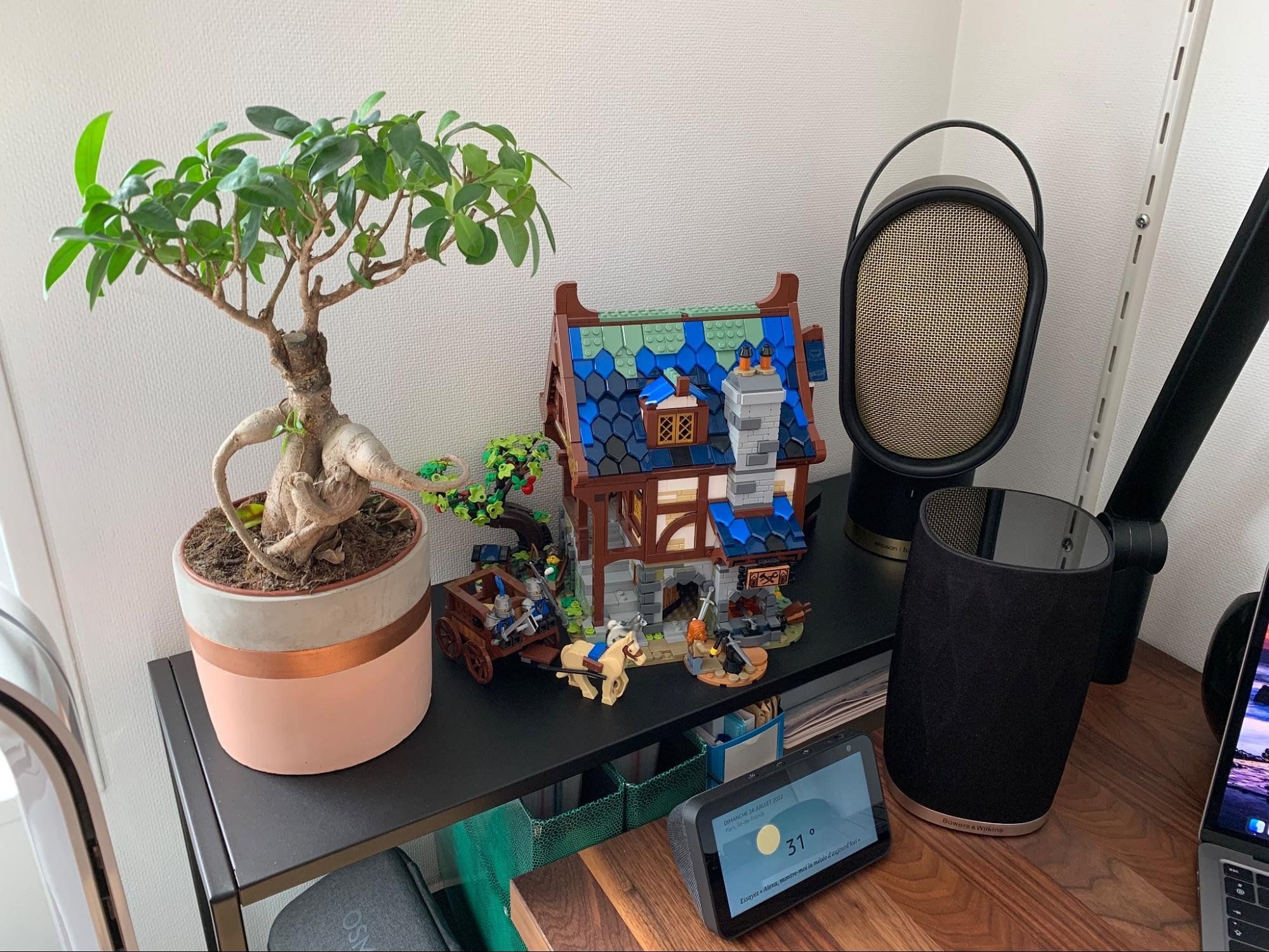 The furniture came from a French store called Miliboo. It is made of black steel and its structure is very simple.
I wanted something discreet and light, so it was perfect for my needs.
The shelves came from another French store, AM-PM. They are in solid walnut and have this specific shape on the edge — a bevel that gives them a unique style.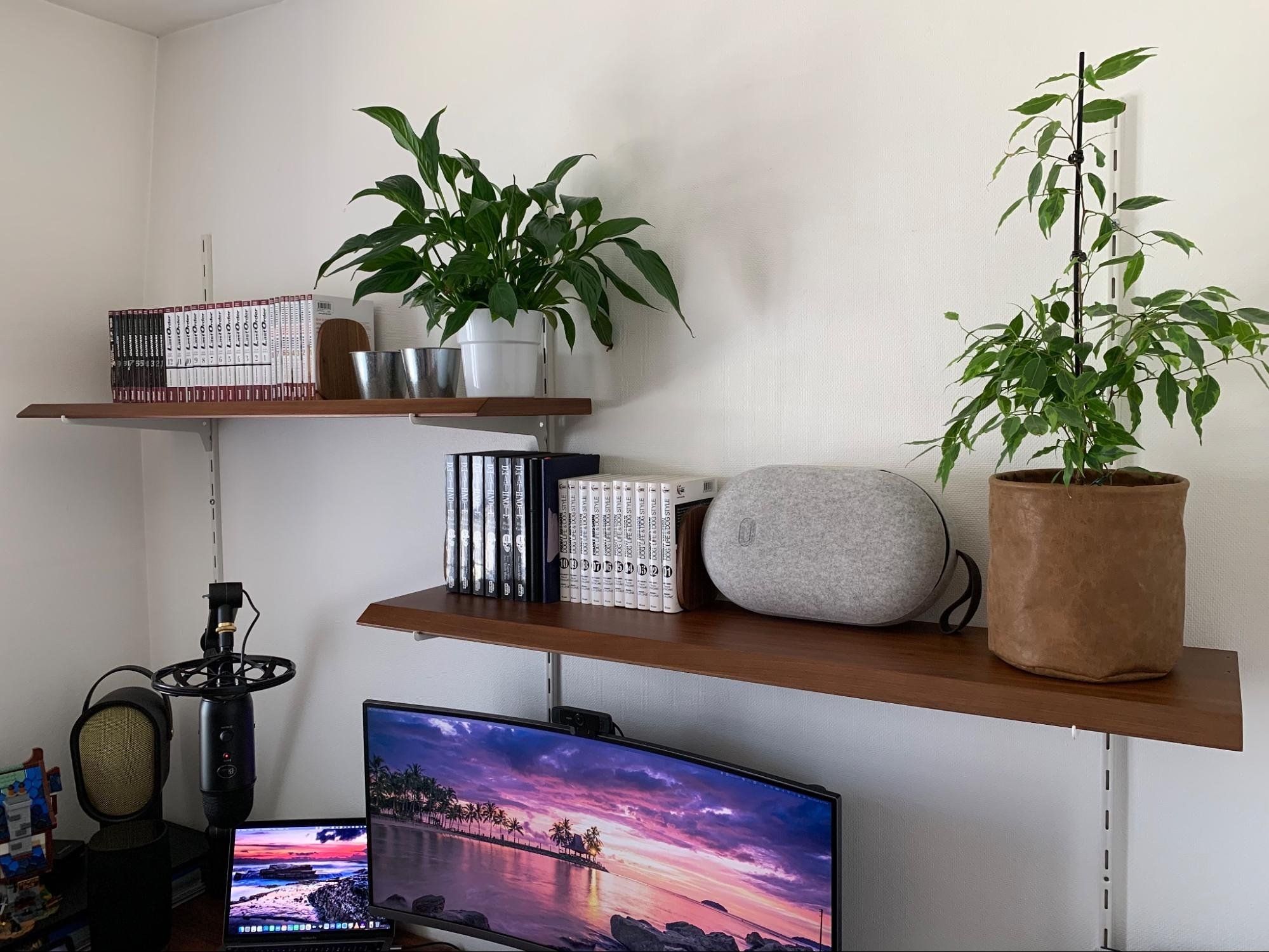 Bowers & Wilkins Formation Flex & Bass speakers are of hi-fi quality. There is no better ambience than working with music in the background, especially when the sound is good.
My room is bathed in light in the evening. The desk is illuminated with an amber colour that brings out all the details of the wood textures.
This is the best moment of the day when the setup goes from its professional to the personal side.
What's your favourite item on your desk?
Apart from my Meze 99 Classics headphones (which served as a starting point for the colour of the setup), there's another object that takes a special place in my heart.
It's a pencil holder (coincidentally, also in walnut :P). I wanted something stylish and quirky — and I think it worked.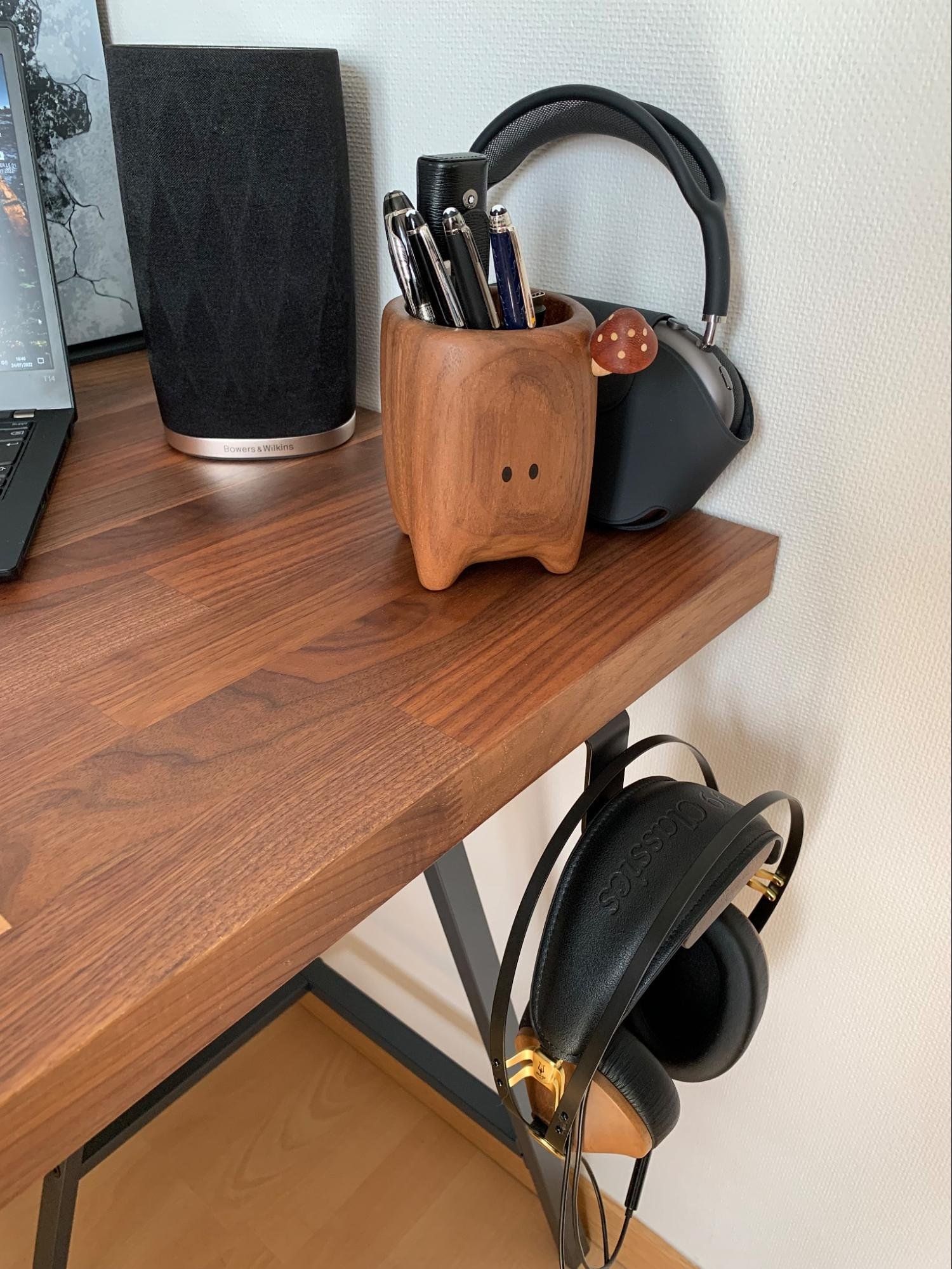 It comes from Wooden Islands — a shop specialising in handmade wooden objects.
It's quite expensive ($200) but has a unique style.

It's not every day that a pencil holder looks at you with a mushroom on its head.
What apps or tools do you use to get things done?
As a project manager, I use several management apps.
In addition to internal resource management and financial tracking tools, I use Smartsheet.
It's an online equivalent of MS Project that helps me to manage my projects and create dashboards.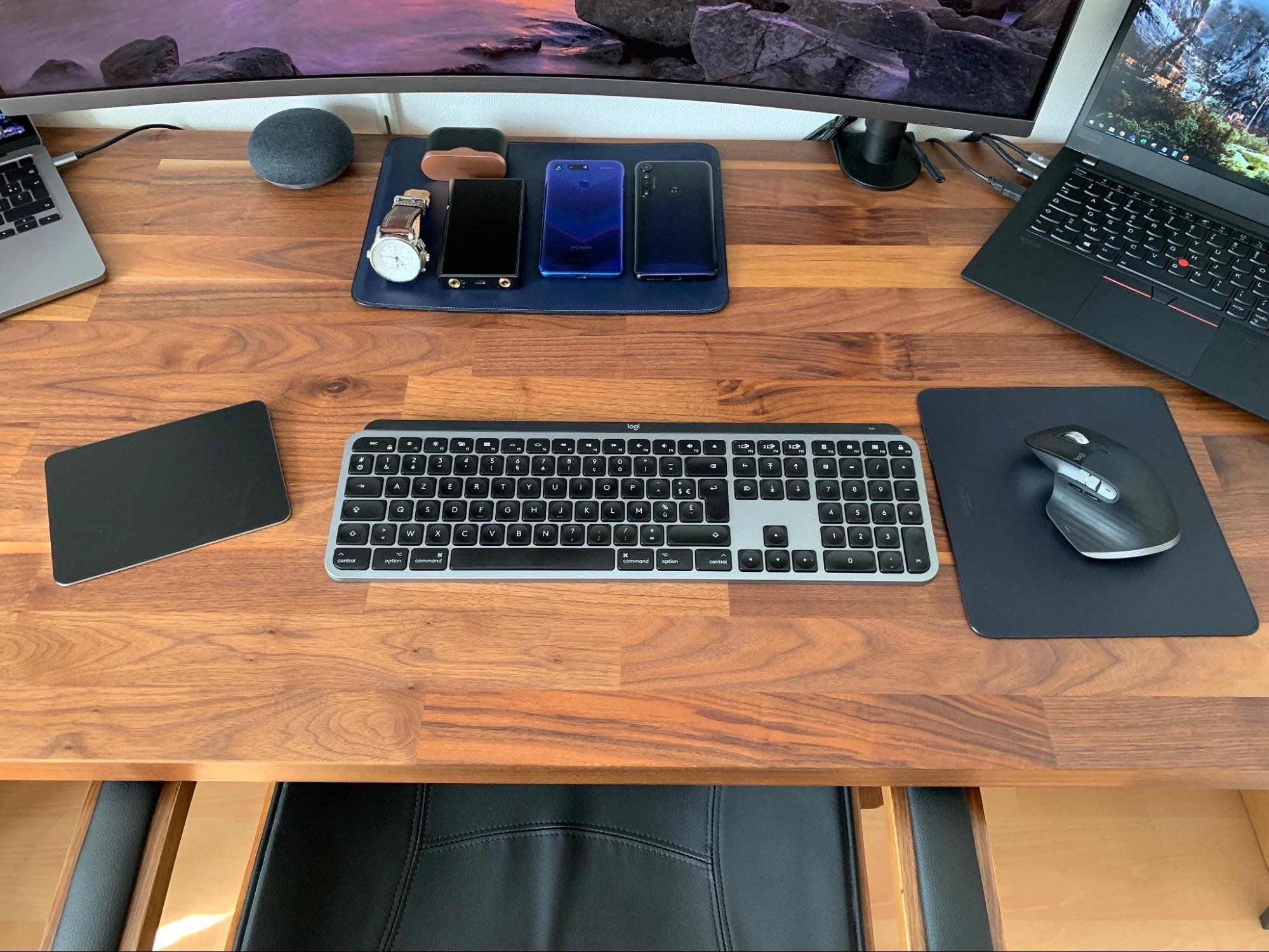 It's a powerful tool that allows you to have an overview of all the elements of a project in the blink of an eye — the to-do list, the resources, the schedule and its milestones.
It also allows exporting these elements in different formats, .xml, .png, .pdf, etc.
What books, blogs or podcasts recently caught your attention?
My book of the moment is The Six Messiahs by Mark Frost.
I love the universe of Sherlock Holmes, but he isn't present in this book. It's Sir Arthur Conan Doyle himself.
Seeing the author behave like his character is just as thrilling, especially from the pen of Mark Frost.
More often than not, detective novels are banal. But when they're masterfully written, they're exciting. We can always imagine ourselves in the place of the detective.
Any tips for other makers who want to improve their workspaces?
If you need to redo your setup, here are my principles.
Start from scratch. Find an element (a theme, a colour, or an object) and stay on it.
Some desk setups are all over the place and it's a bit messy. It doesn't do the job.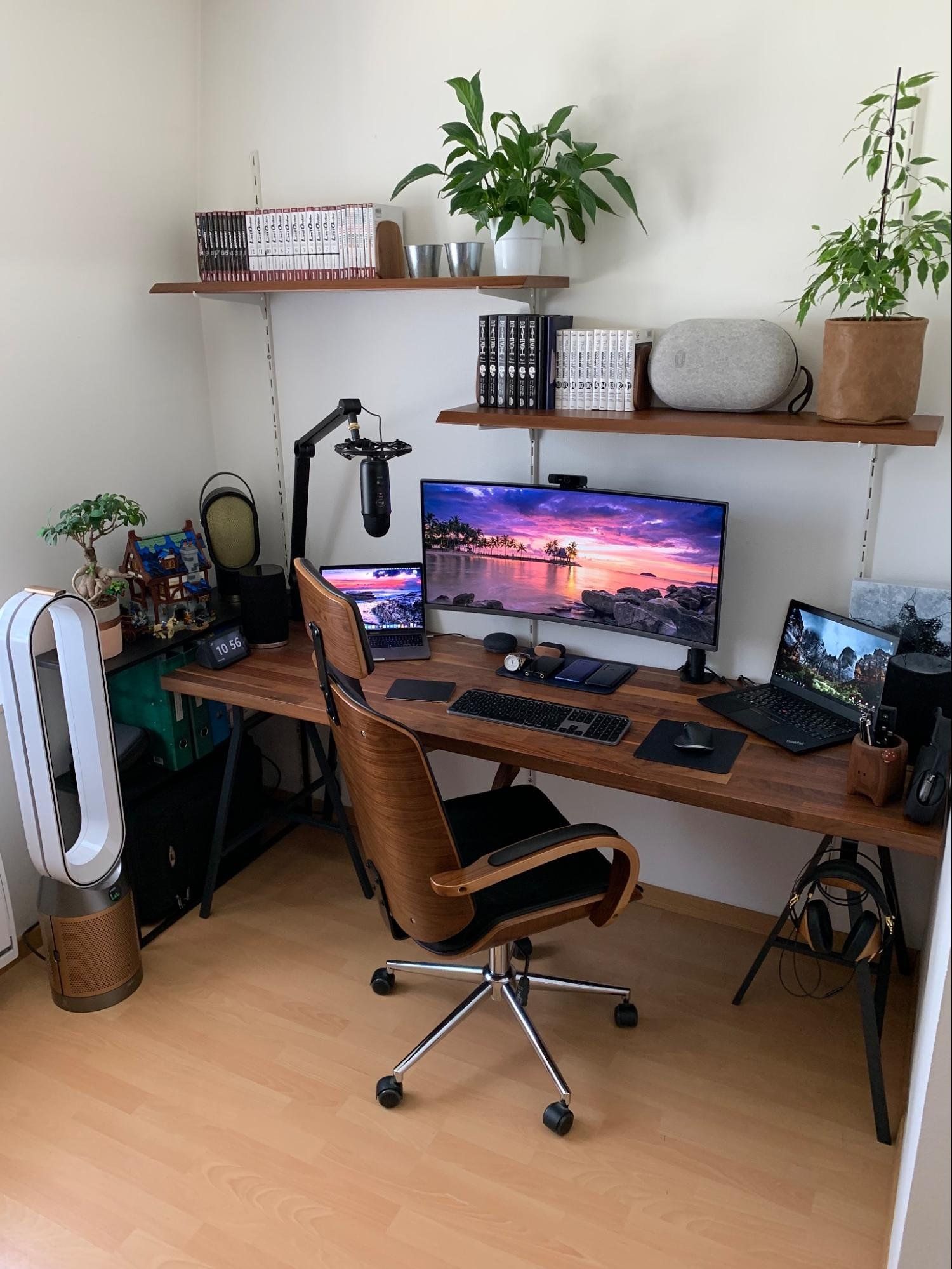 Set your budget from the start. Spread it out, take your time, and go element by element.
If it gets ugly between two stages, that's okay. The ultimate and eventual goal is to make everything look good.
What does your typical day look like?
My iPhone wakes me up well with a very aggressive ringtone. That way, I don't stay in bed for too long.
I rush off and listen to music in the bathroom. Then I take the time to have my breakfast.
I respect traditions: bread, butter and jam, and sometimes, croissants or pain au chocolat.
A coffee or two, and off you go.
I always prepare my bag the day before. All of my devices are charged in advance, and the badges and wallet are placed in a visible spot.
In case of a hasty departure, I won't forget anything important.
My commute is quite a journey. I go to the station on foot (about one mile), and when I arrive in Paris, I take the subway to my office.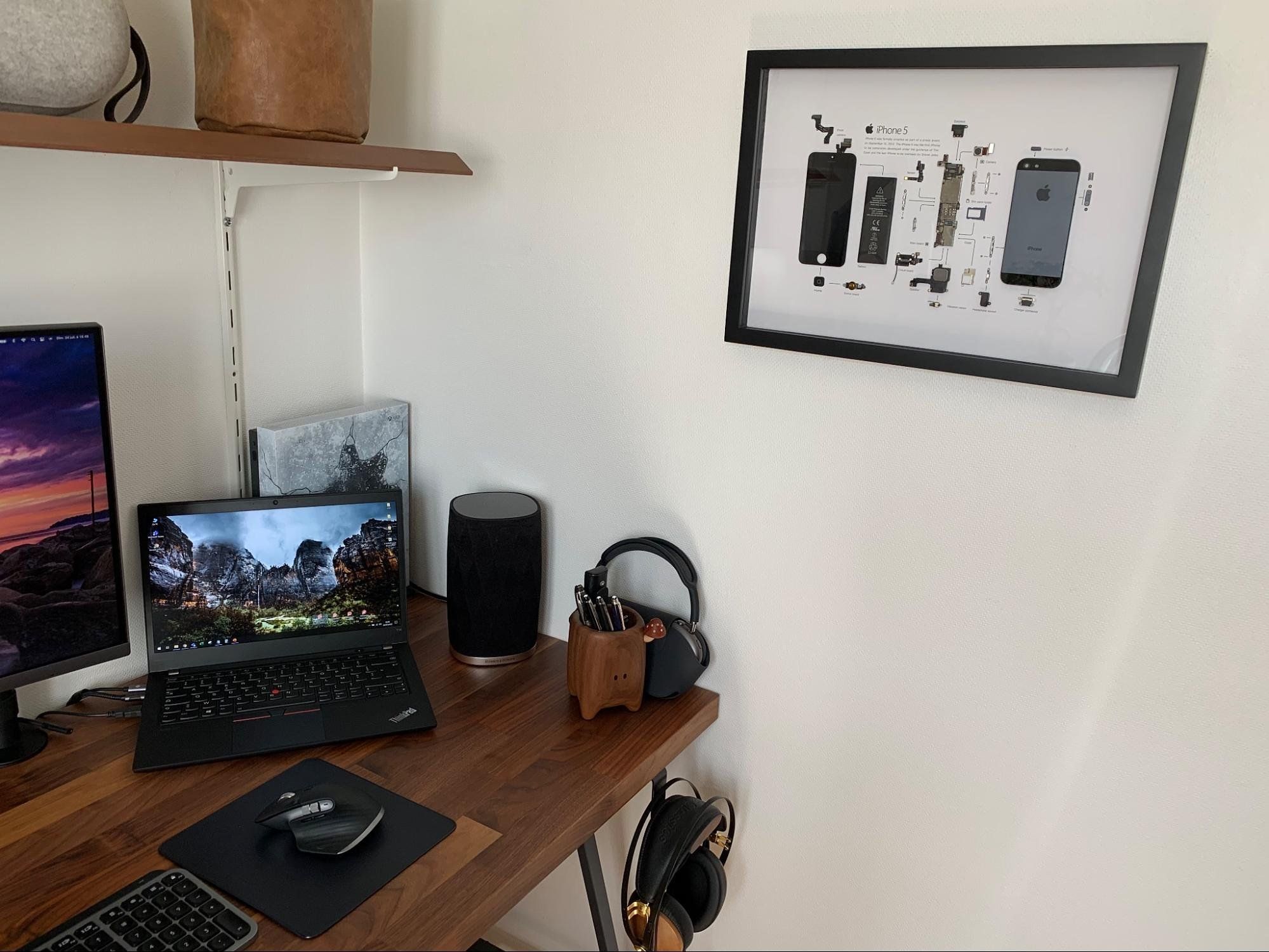 On average, it takes a little over an hour to get there. It gives me time to read the news and wander on Discord and Twitter.
During the trip, I'd listen to music or read comics/manga on an iPad.
At the office, I work on my projects and attend meetings. The schedule is quite flexible. On average, it goes from 9 am to 7 pm, with a lunch break in one of the restaurants nearby.
When I work from my home office, I follow the same schedule, but with less commute time.
In the morning, it's more sleep, and in the evening it's more free time (or more work) — it really depends.
Your tips for working from home?
I follow a simple principle when I'm in the home office.
I act as if I'm going to the physical office.
I work the same hours, dress in the same clothes (avoid video conferencing in a shirt and underpants!), structure my day in the same way (I have a fixed meal pattern and avoid snacking) and above all, follow a certain rhythm of my breaks.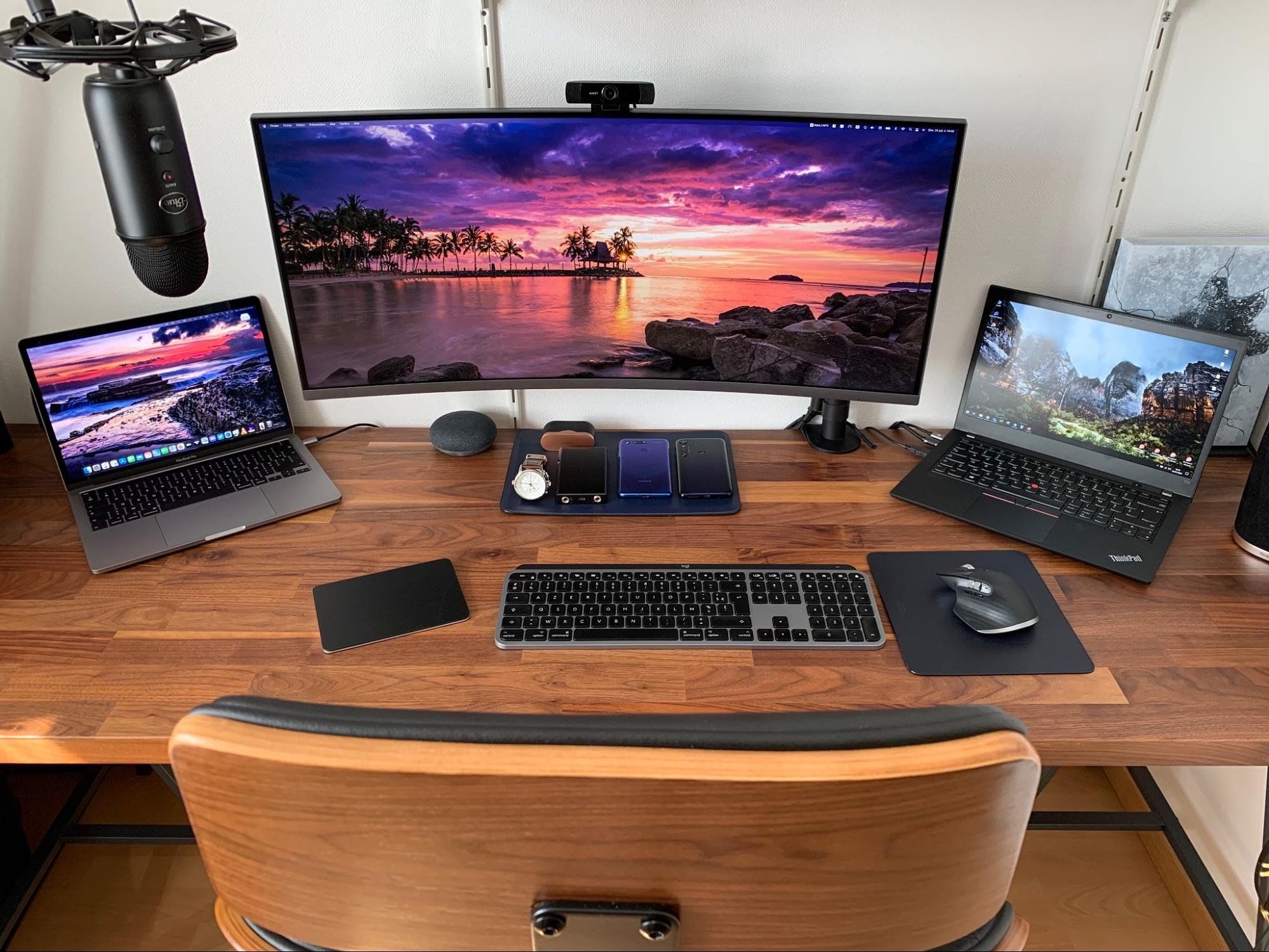 Too often, we tend to stay in our chairs for too long. It's terrible for the body and also for the mind.
We need to get up, have a coffee, take a real break, and only then go back to work.
We should be much more efficient. And it's doable if you pay attention to yourself.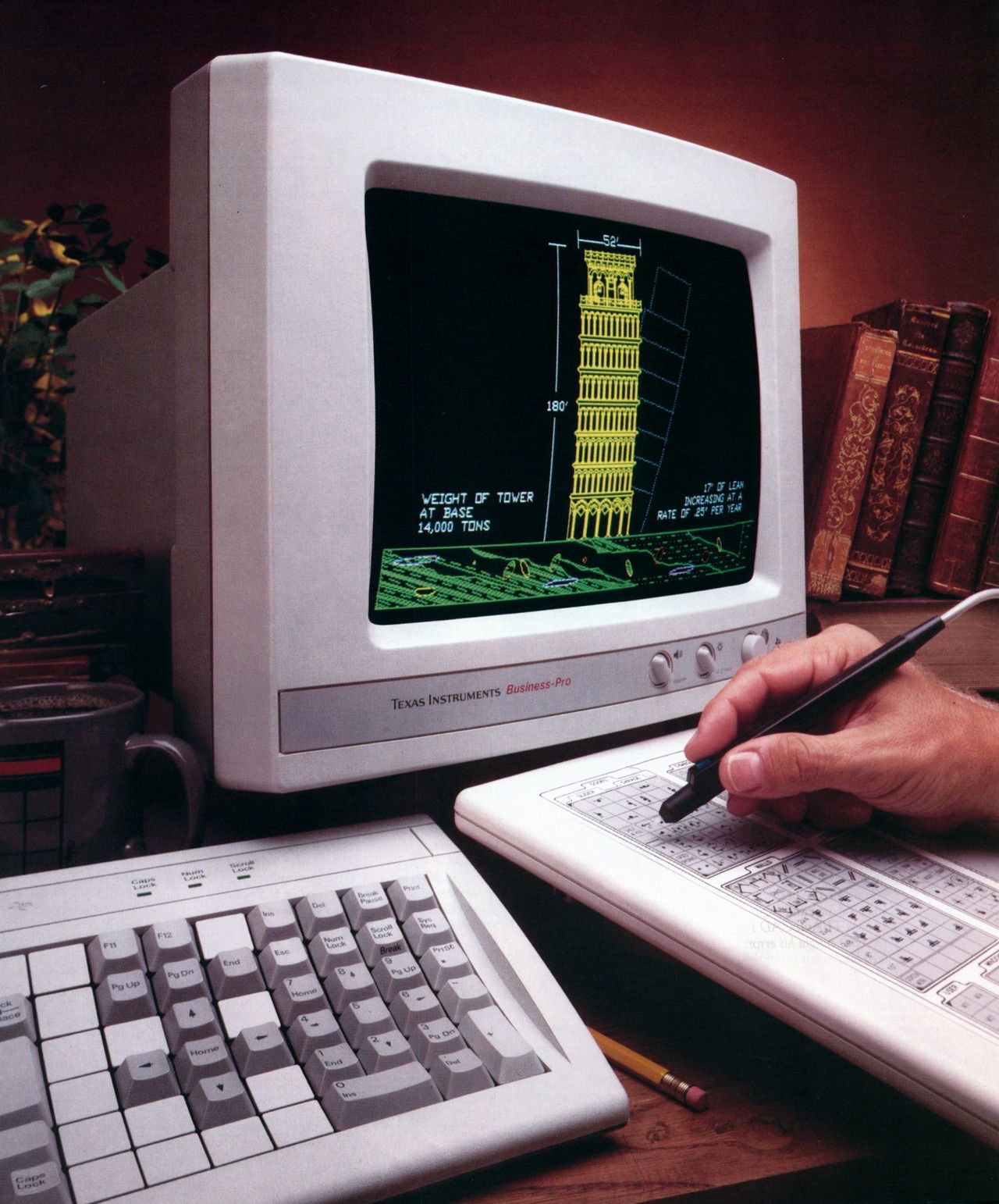 We're a reader-supported publication. This article might contain affiliate links. It means we may receive a commission if you click a link and buy a product that our maker has recommended. The interview was done independently.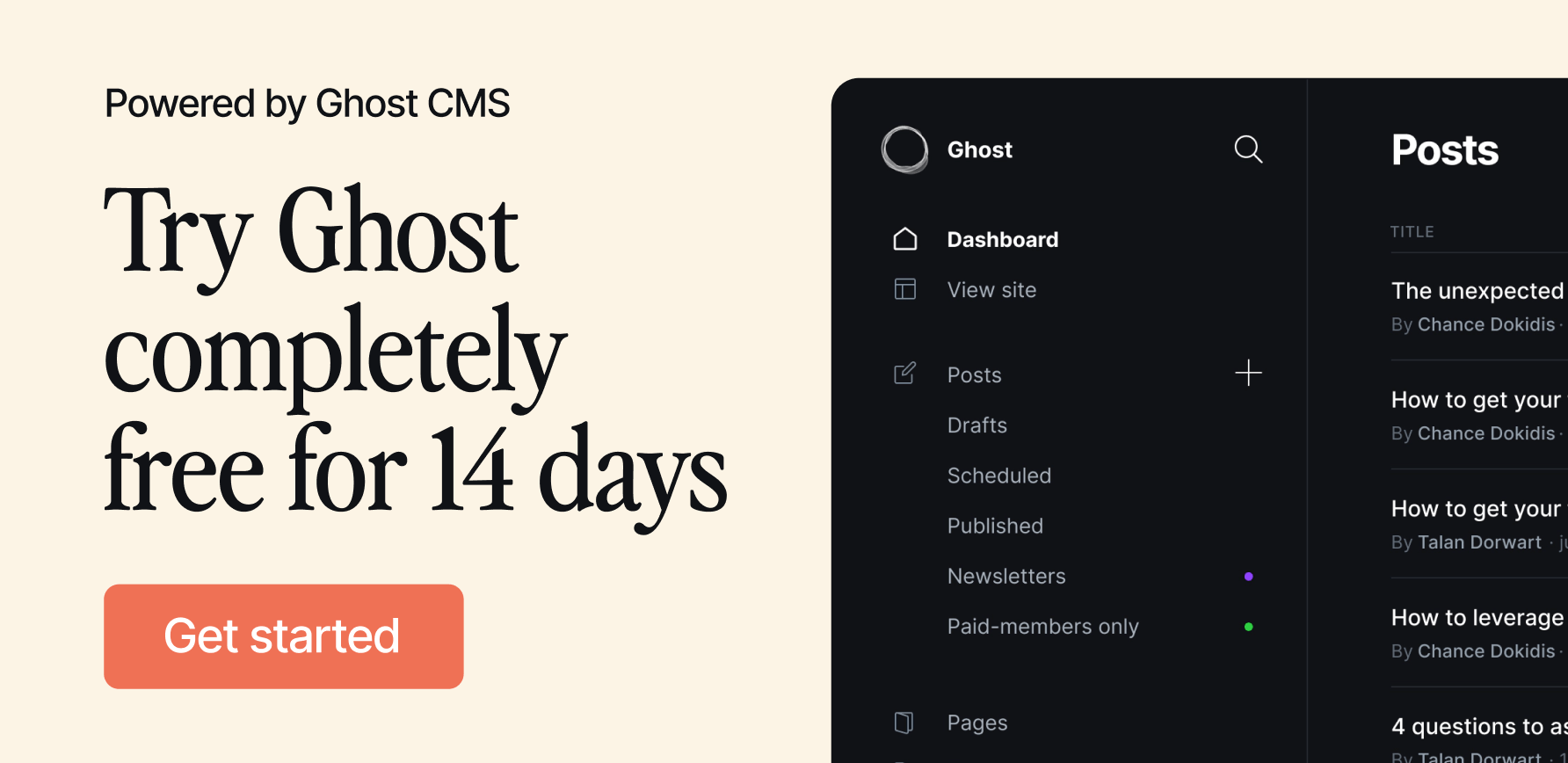 ---