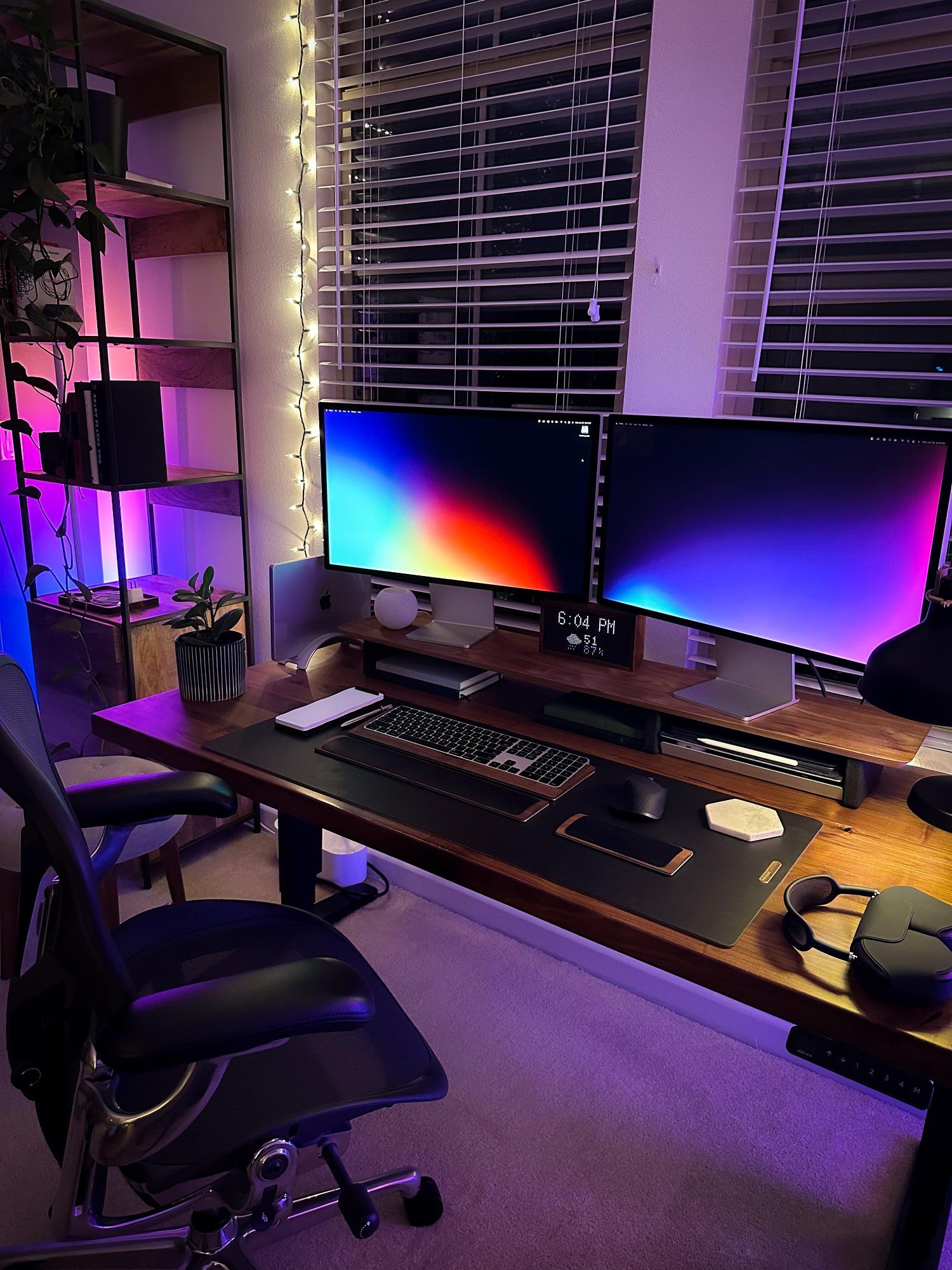 Freelance Developer Dual Monitor Workspace in California, US
"Two key features of my workspace are its capability to be a standing or sitting workspace and my dual displays which help to maximize productivity"
What's Inside
Join 1000+ Curious Readers.
Every Sunday evening, get an *in-depth* workspace tour from a random corner of the world.
Name: Brett Atkinson
Location: Irvine, California, US
Occupation: Branded Content Producer and Freelance Front-End Developer
Room size: 24 m² (260 ft²)
Social media: Instagram, Twitter
Hello! Tell us a bit about yourself
I'm a 35-year-old producer of branded content for Taco Bell.
My team and I are responsible for all the video content that comes out of Taco Bell.
We handle all types of video content, from internal videos to certain broadcast ad spots.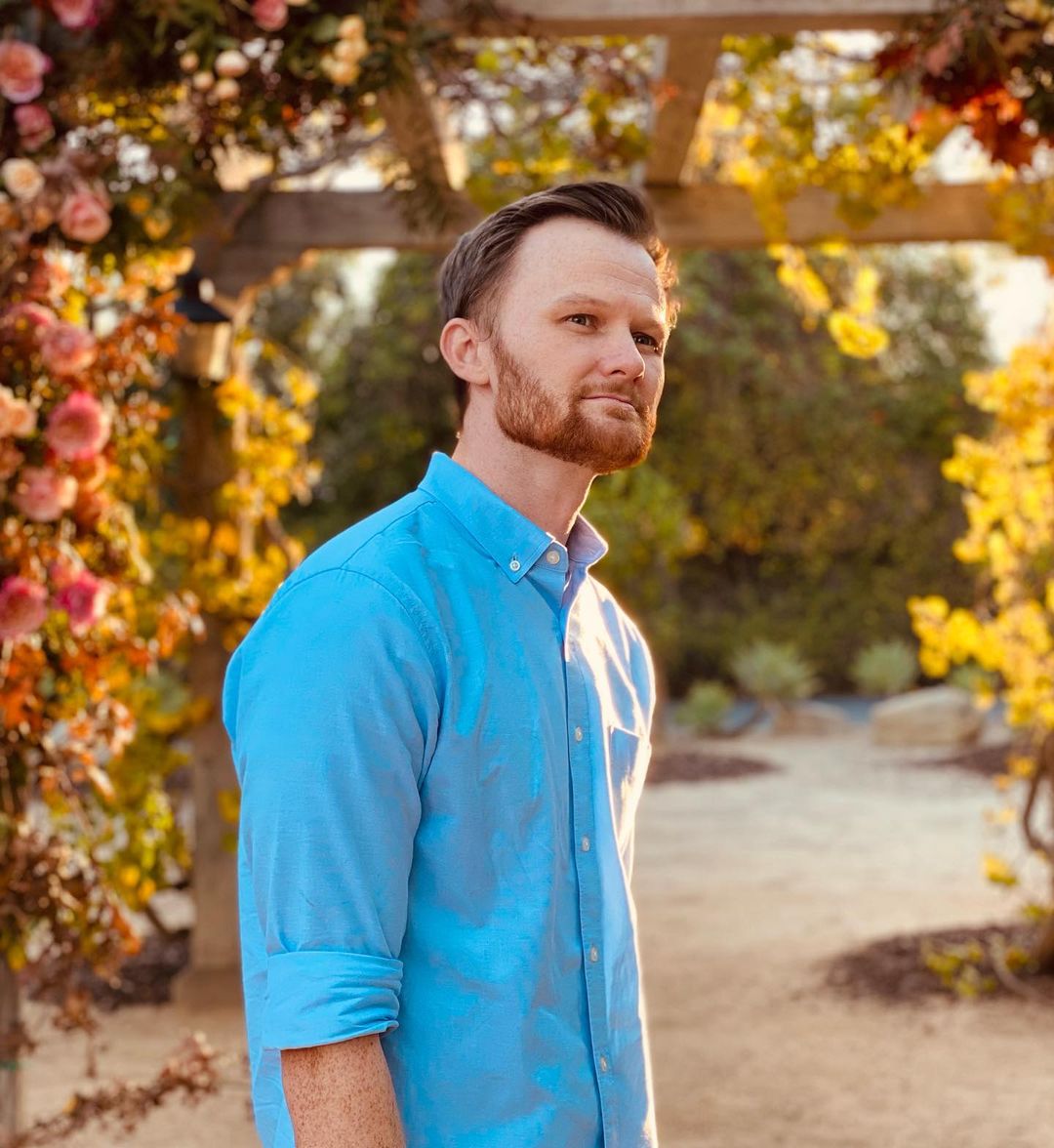 I majored in film in college.
Quickly, I learned that Hollywood was not the right fit for me and that corporate content and advertising offered better career and financial opportunities.
My main job aside, I currently moonlight as a front-end developer, which I've been working on making as my side hustle since 2020.
Like any developer, I'm constantly learning and hope to turn this into a business.

Take us through your setup
I believe that two key features of my workspace are its capability to be a standing or sitting workspace and my dual displays, which help to maximise productivity.
I've been building out this workspace since the emergence of work-from-home.
This space really came together last year, but I started working on it in 2020.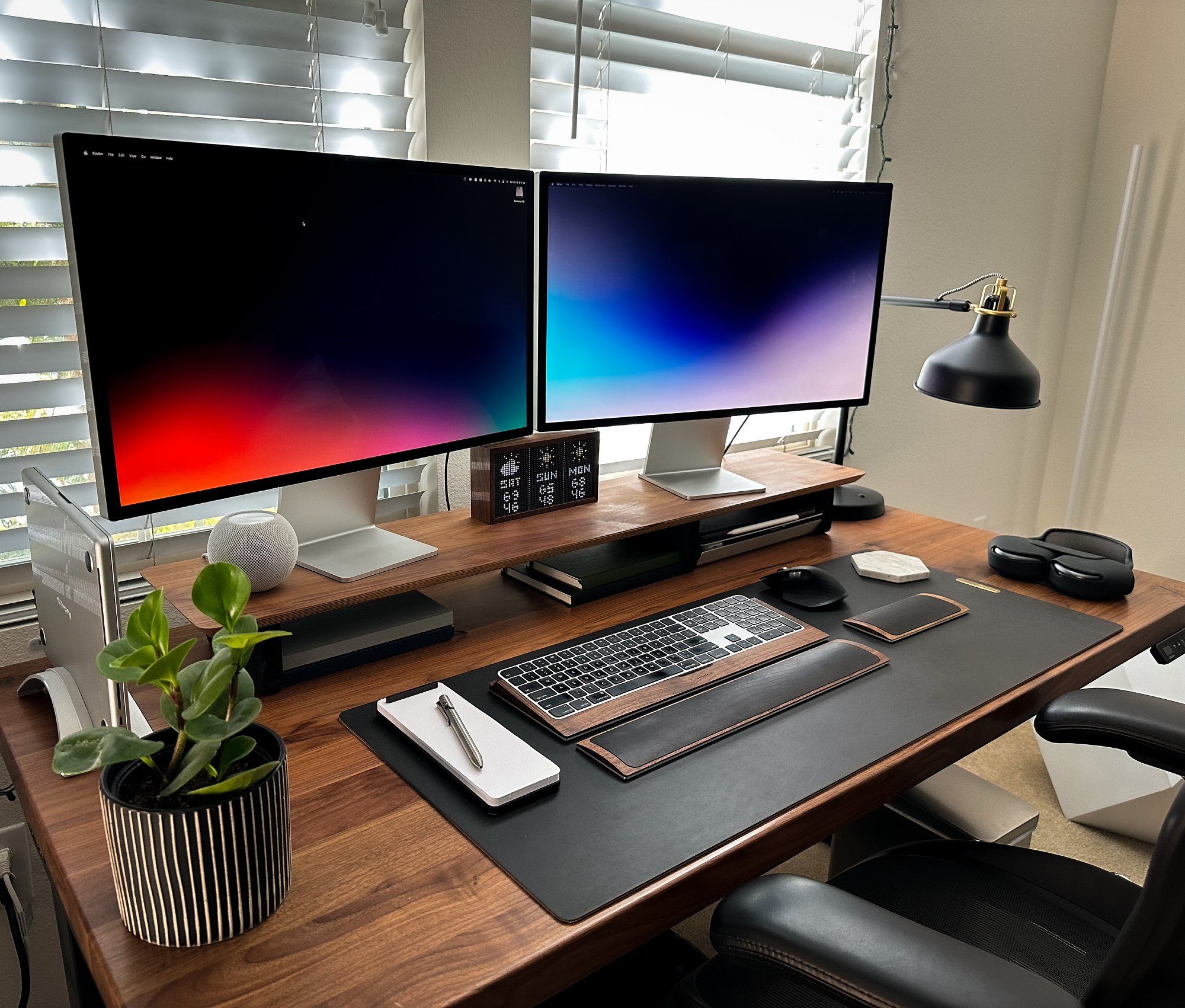 The room is long 20×13, but it's also my living room.
My desk is positioned towards two east-facing windows, and I have a door that leads out to a balcony on my left that also brings more sunlight into the room.
Overall, I feel like this room doesn't get a lot of natural light, mainly because once the sun passes over the top of the building, the living room can feel like a cave.
So I've had to get creative with lighting throughout the room/apartment to liven up the space.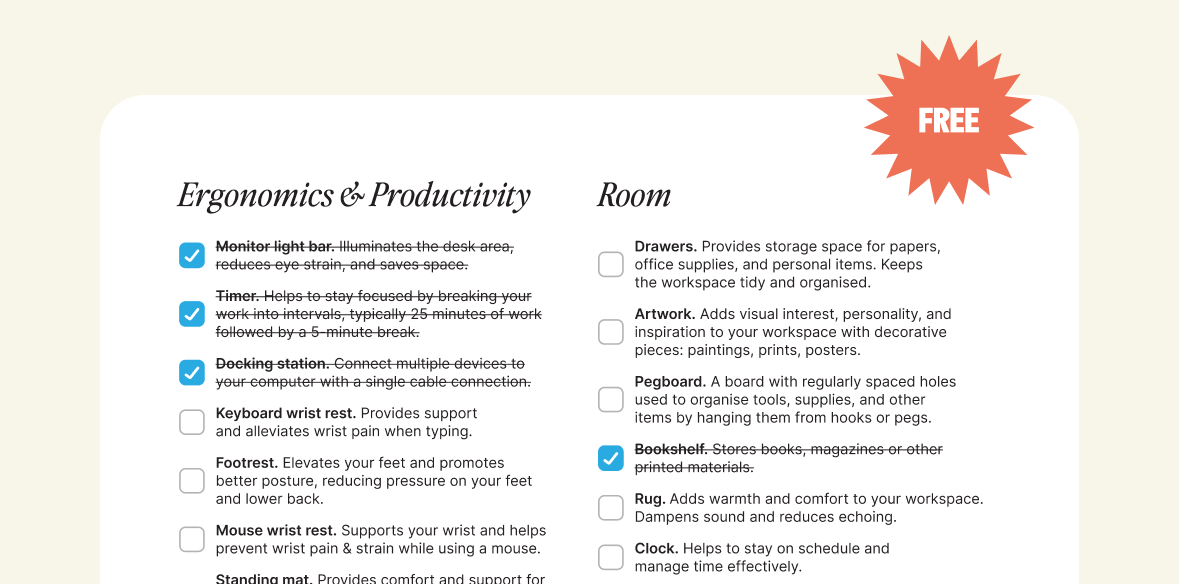 I chose this room for my desk because previously, I had my desk in my bedroom, but during the pandemic, my room became the place where I worked, ate, slept, and hung out.
So it was nice to move my workspace into another room to separate some of my spaces.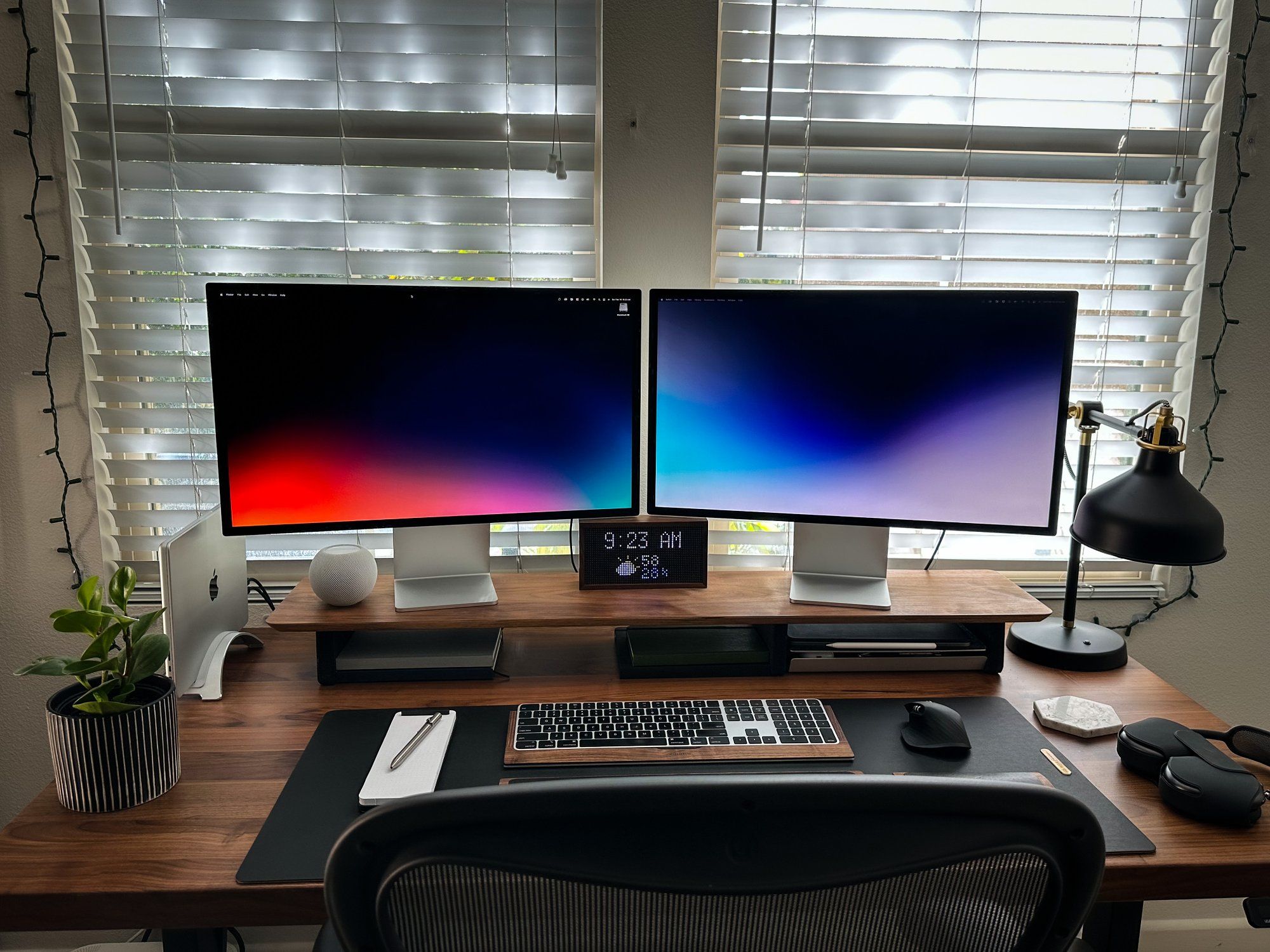 Some of the biggest challenges I faced in building out my workspace were the massive shipping delays during the pandemic.
I went through three different desks before I finally found this one.
It would often take weeks or months before I would finally get an item which would then spark an idea or the motivation for the next item.
I definitely didn't have a vision from the start, it was more of a piece-by-piece, and once I was able to get a few great pieces, I kinda built from there.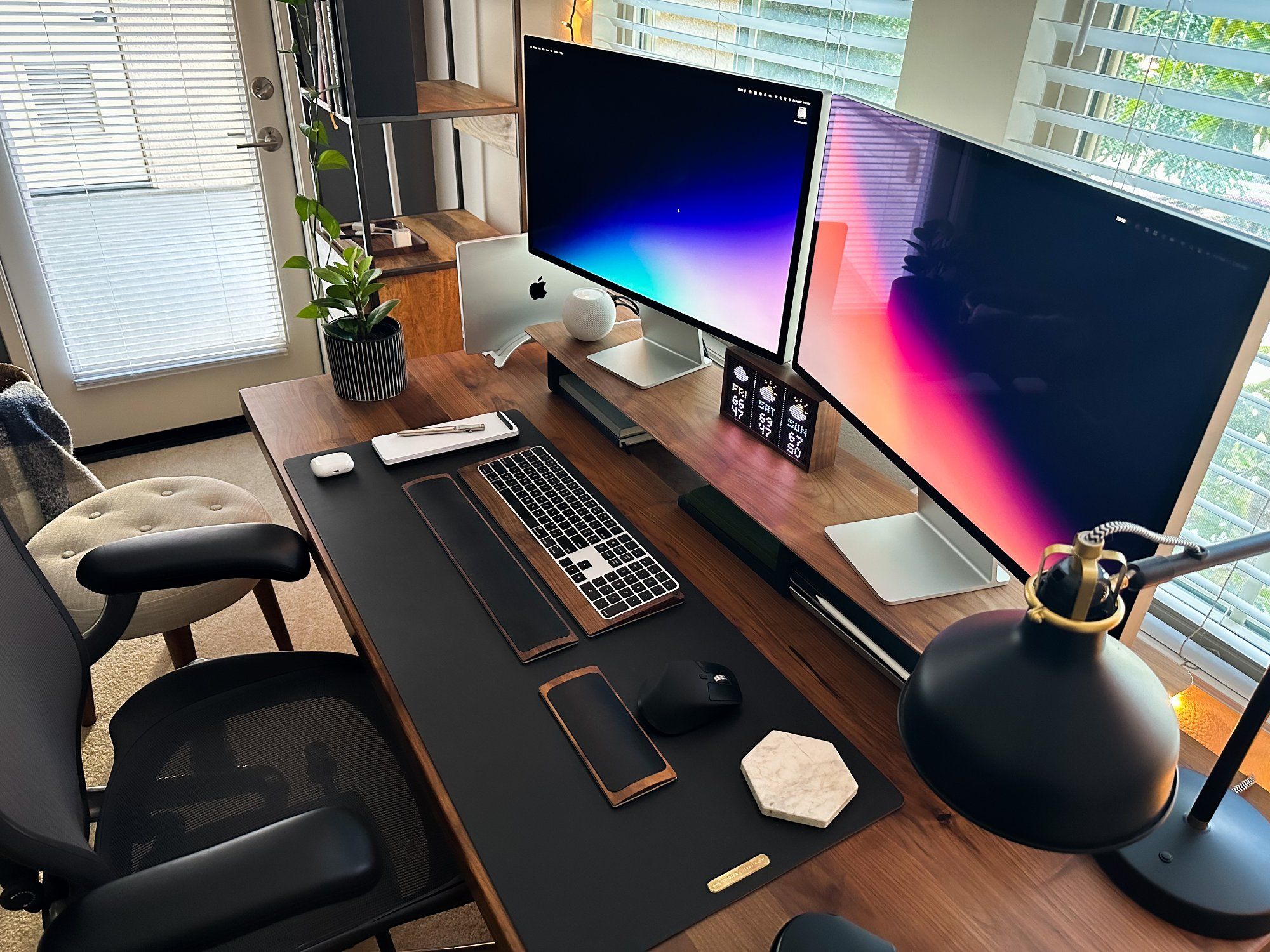 Overall, I'm happy with my desk setup, but there are a few things I'd like to improve.
For example, I'm not a fan of the lighting on my desk, and I would like some bias lighting for my monitors. However, this is proving difficult since my monitors face the window.
Another thing I'm looking to solve is finding a place to charge my phone and AirPods during the workday.
I'll most likely find a wireless or MagSafe solution.
What's your favourite item on your desk?
I think it's a tie for my favourite items.
I'll start with my Tidbyt.
It's a cool little 8-bit display that shows everything from the weather to stocks that I'm following or just fun 8-bit animations.
It's something that continuously scrolls, so there's always something new to look at. This was a relatively inexpensive purchase coming in at $150.
Secondly, I think I'd have to go with my Apple Studio displays.
These two displays, in my opinion, really elevated my setup and productivity. I feel like I'm sitting in a command centre.
They're just so well-built and elegant displays. These were a little more pricy, coming in at $3,3K.
What apps or tools do you use to get things done?
To help with productivity, I often use a Pomodoro timer. This way, I know when to work and when to take breaks, such as grabbing a coffee or going for a walk.
I just use a simple app from the app store called Be Focused.
There really isn't anything special about it, but it just helps me focus on what needs to be done and get it done in a timely fashion.
Whether it's work or coding, it just helps me stay in the flow.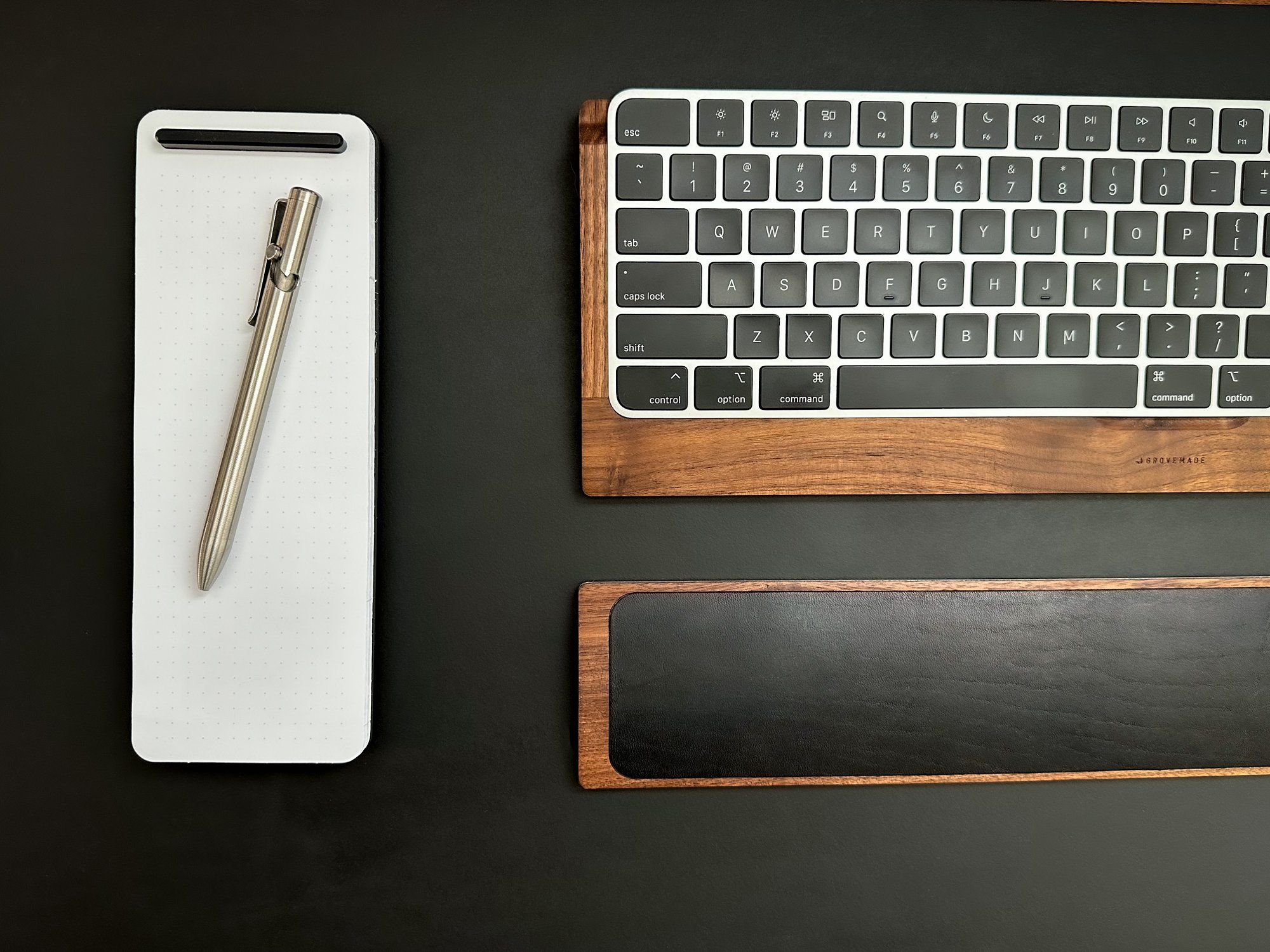 What books, blogs, or podcasts recently caught your attention?
Well, one blog/news site that I always visit is MacRumors.com
While it's not a direct source of inspiration for me, I'm really into tech and interested in what Apple might release next or what's being developed in the industry.
I also like to catch up on MKBHD's latest videos to see what he's interested in or to learn about new things in the vast world of tech and gadgets.
Any tips for other makers who want to improve their workspaces?
Oh man, there are a few things I would share with people looking to improve their office setups.
First and foremost, your workspace should be a place that you enjoy and spend a ton of time in.
So it should consist of things that you like and be well-kept.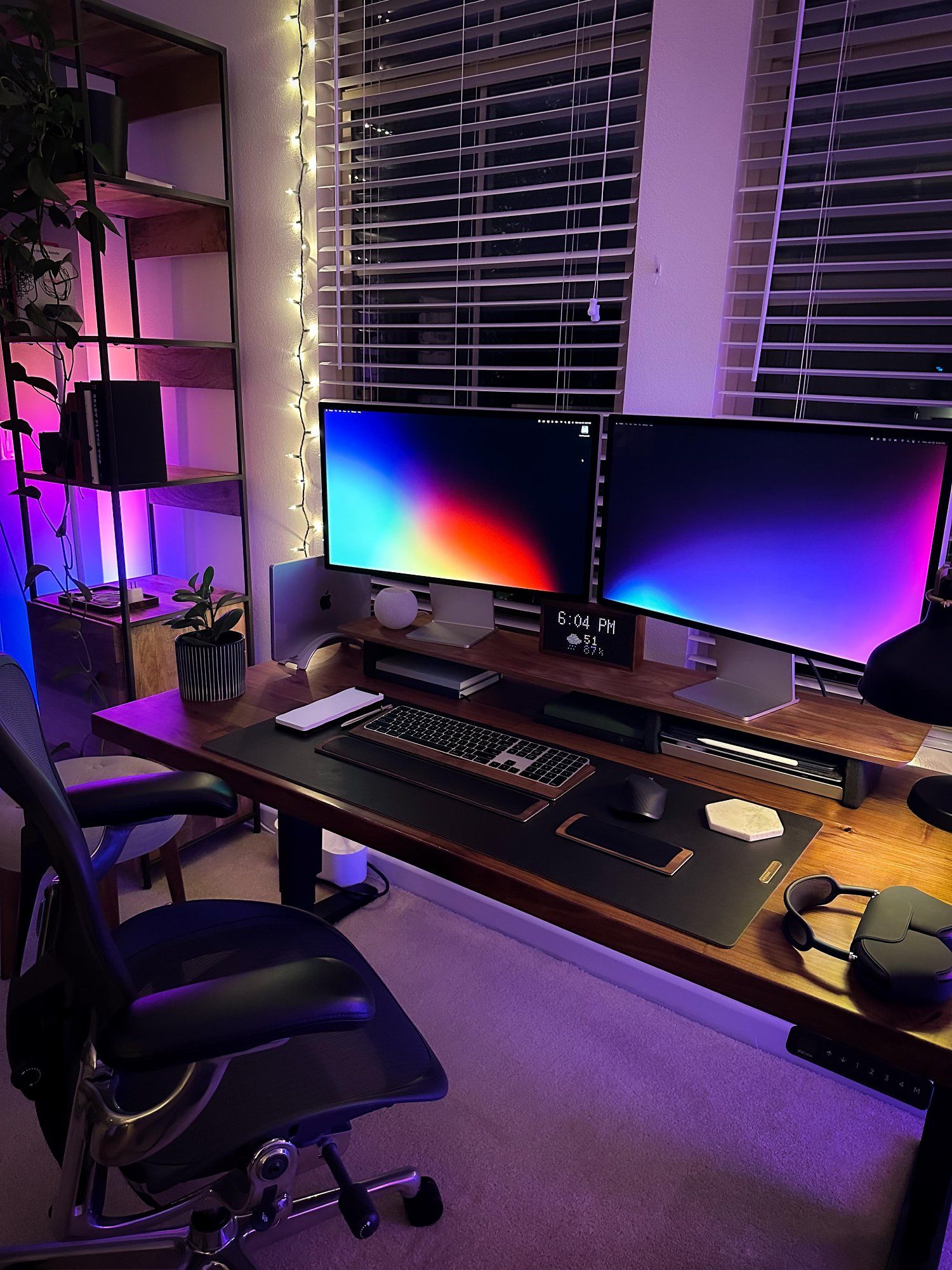 I'm a little bit of a neat freak, but I find that making sure that everything has a place and resetting your workspace at the end of a day so it's ready and tidy for the next workday is a huge factor.
To get more specific, here are some tips I would recommend:
Please, please, please cable manage. There is nothing worse looking and chaotic than a setup with wires hanging everywhere.
Determine the tools you need to be the most productive and pursue them. (ie. dual monitors, Wacom tablet, good speakers/keyboard/mouse.)
Try to keep the tchotchkes to a minimum. A few things are fine but try to limit them.
Pursue good ergonomics. If that means spending more than you want on a good desk chair or standing desk, then do it. Your body will thank you.
Finally, this is a personal preference of mine, but try and find things in your workspace that have character or are just good-looking items. Try to stay away from the office supplies you might find at work that they buy in bulk from staples.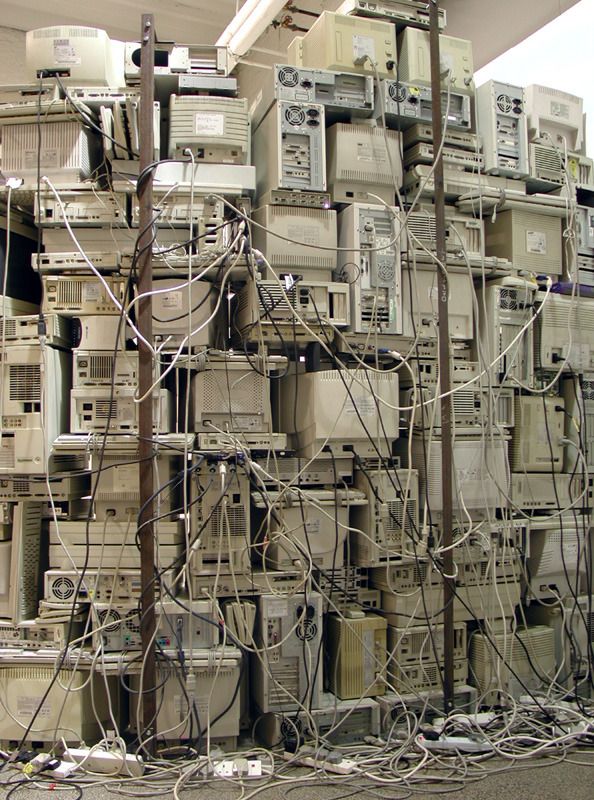 What does your typical day look like?
My typical day varies because I'm currently on a hybrid work schedule, with two days in the office and three at home. For this response, I'll cover mostly the basics of my work-from-home routine.
I usually head to bed around 10 pm and wake up around 6:30-7 am.
In the morning, I usually hit the gym for about an hour, then come back home to make a little coffee and breakfast.
From there, I'll shower and head over to my desk and begin my workday.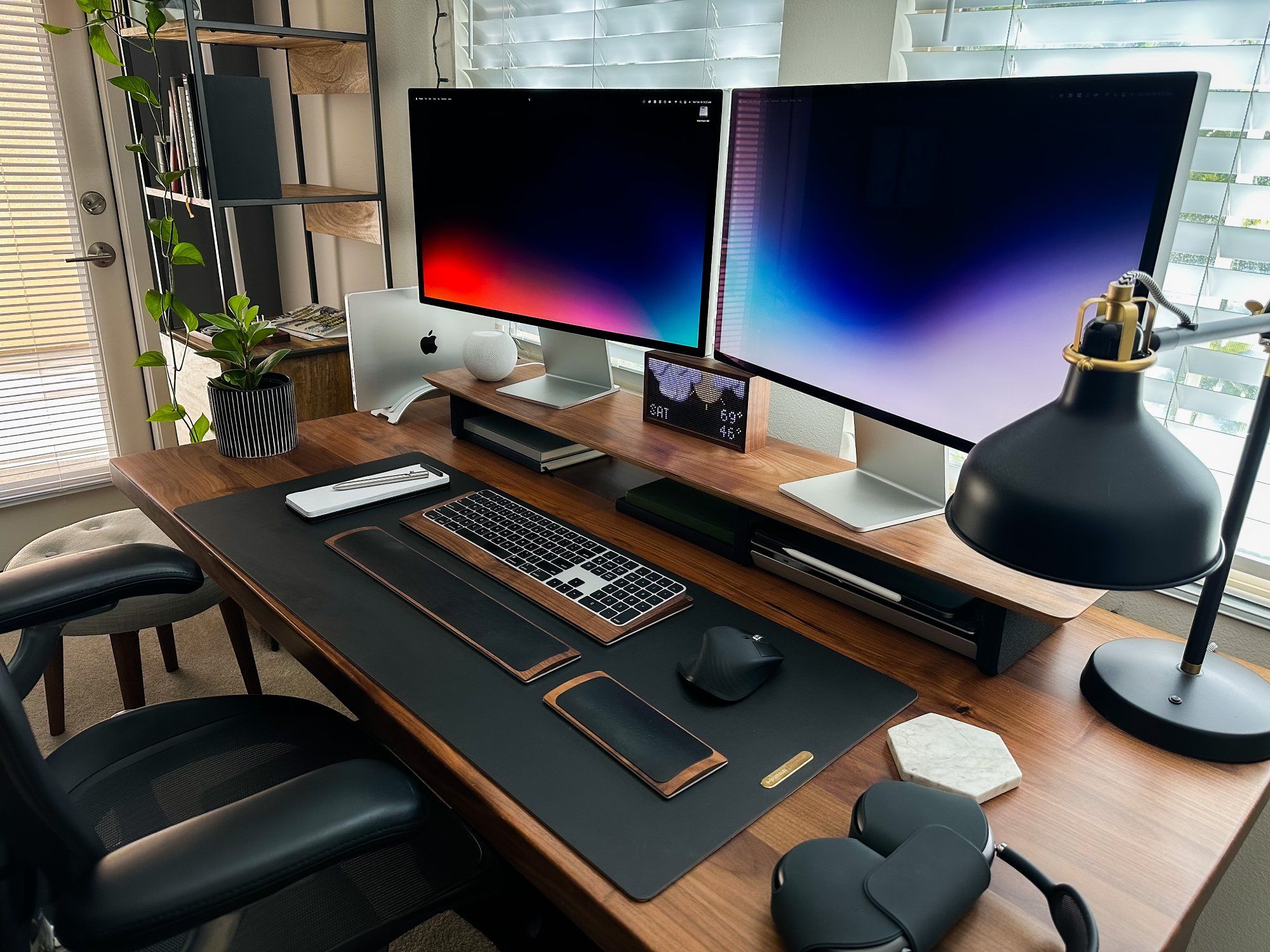 The first app I tend to use in the morning is either Messages or my Apple News App to see what's going on in the world.
Given my job, the things I can work on during my work day can vary from creative development on a video for a social campaign to budget for a large-scale shoot that I'm working on to giving notes on a video that I've just received.
As a result, the amount of work I do in a day can vary quite a bit.
For me, I don't prioritise creative over admin work.
I usually sort things by the level of priority.
I would make a list of things that need to get done that day in my Apple to-do list app and just make sure that those get knocked out by the end of each day.
I usually don't change workplaces during the day, but I do frequently switch from standing to sitting in my current setup.
However, this is not counting the days when I'm in the office or on set for production.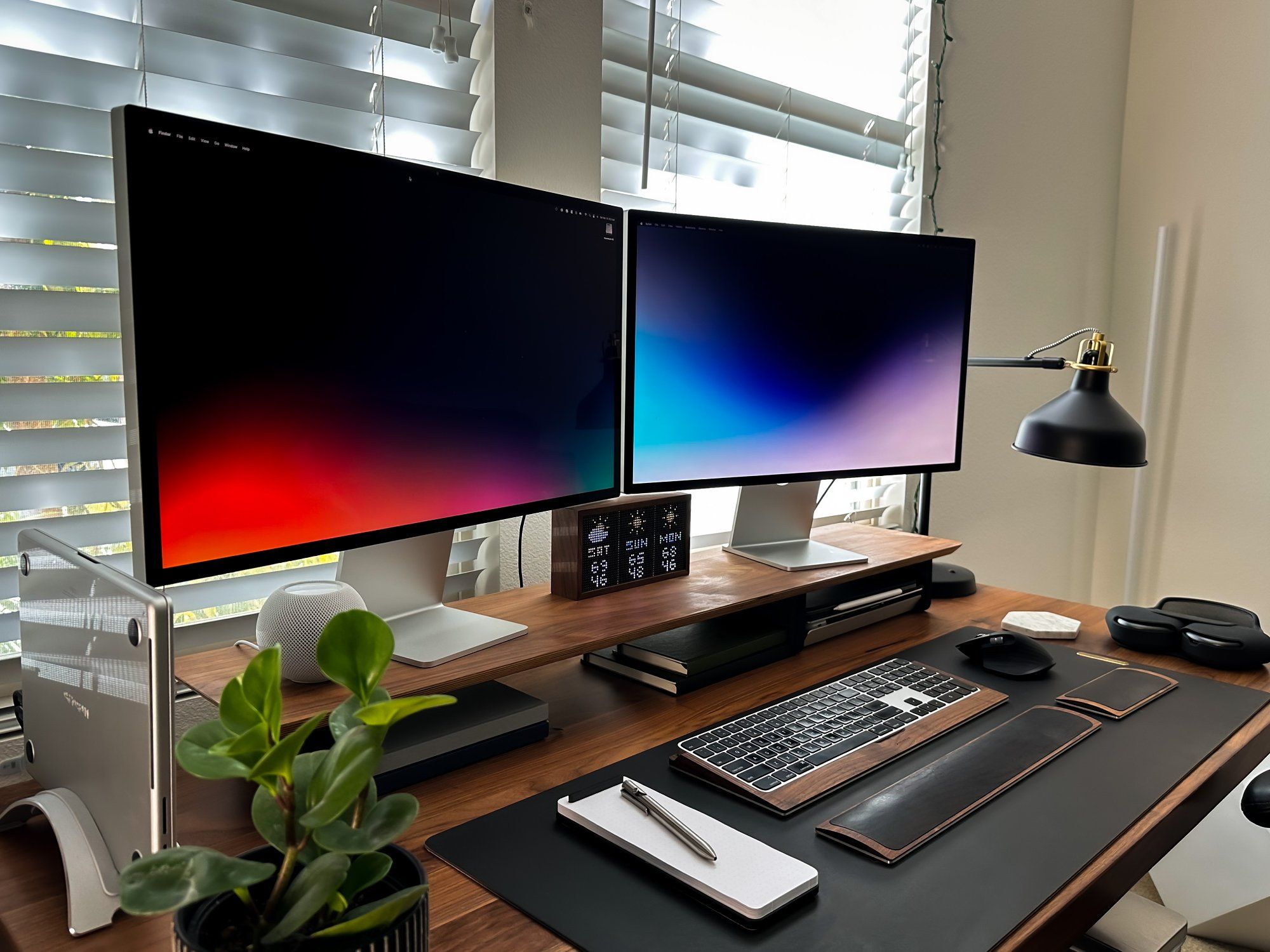 On any normal day, I probably spend eight to ten hours at my desk (not consecutively usually), but that consists of working, web browsing, and freelance/coding work.
Outside of my day job, I work on web development at my desk. If I'm not doing that, I'll probably be playing Xbox in my living room (not at my desk).
The games I've most recently been playing have been Hogwarts Legacy and Call of Duty: Warzone.
I've been working from home since March 2020, and our company plans to keep us working on a hybrid schedule for the foreseeable future.
I do still work from the office two days a week, and it's a welcome change of scenery and a good time to catch up with work friends and colleagues.
Your tips for working from home?
My top tips for working from home are based on what I've learned about myself during this period of remote work.
I would start with the following statement: "Be punctual but kind to yourself."
I've noticed that when working from home, I tend to work harder and for longer stretches without breaks because there are fewer distractions compared to the office.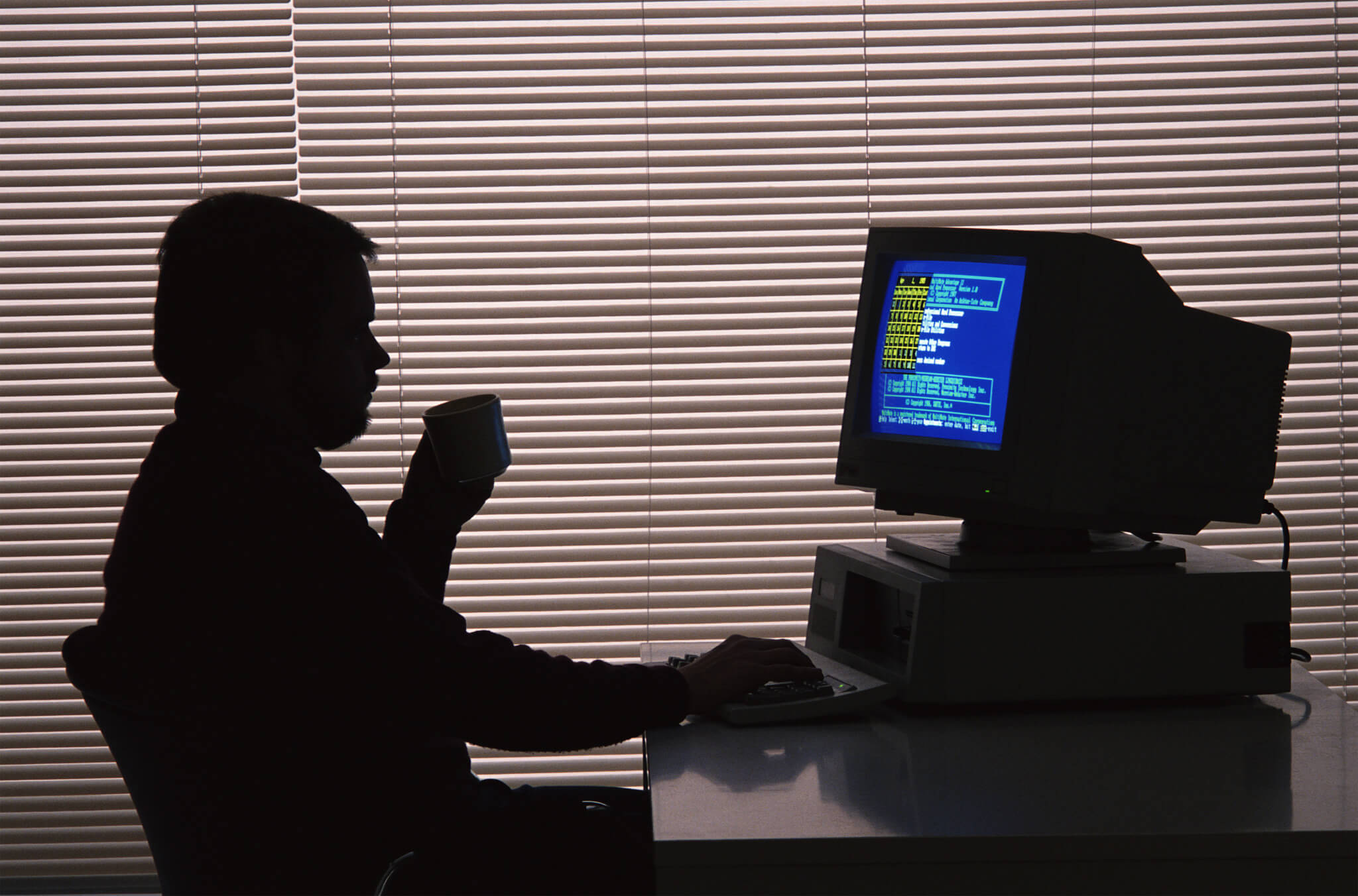 I tend to lean on a Pomodoro timer to help me get things done, but I know when it's appropriate to take breaks and go for a walk or make a coffee or just take 20 mins to not look at a screen.
Personally, I find that working for 90 minutes and taking a 20-minute break works well for me.
That seems to be the sweet spot.
I would also say that knocking the gym out of the way in the morning is definitely the way to go.
I find it much harder to find the motivation to go to the gym later in the day after having worked for eight hours.
I would also say the biggest tip for anyone working from home is that you do not need to be working the entire day, eight hours straight.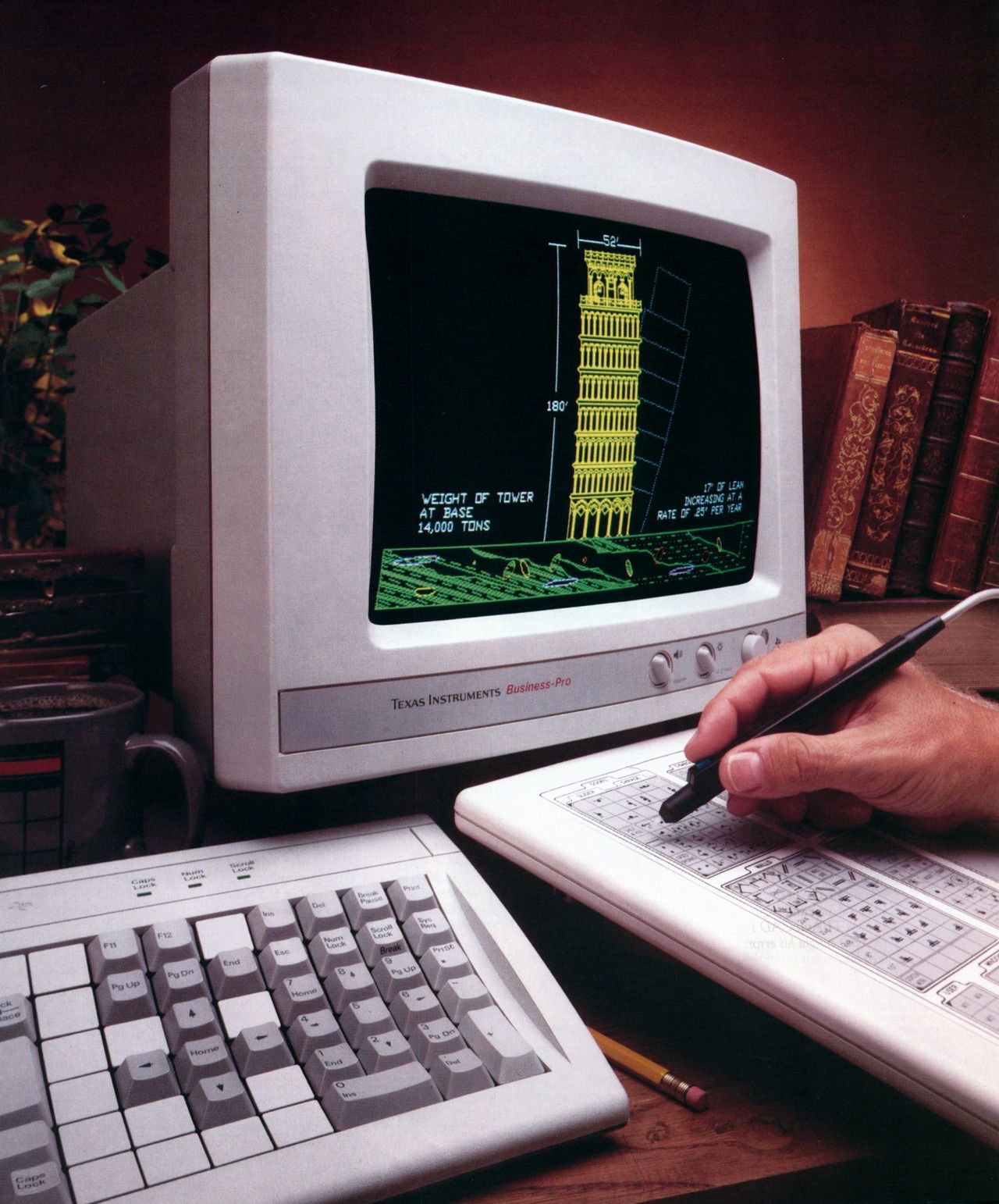 Consider how much time can be wasted in the office by things like going to the cafeteria, chatting with coworkers, getting lunch, or taking walks.
You can do all these things at home, but I think the guilt of no oversight is what tends to set in and keeps us at our desks.
Also, set healthy boundaries for yourself, something along the lines of "I will work till 5:30 and nothing more."
One of the biggest challenges I face when working from home is stopping work at a reasonable hour because I don't have to pack up and commute home.
If your boss wouldn't expect you to stay at the office till 6 pm, then why should you be online till 6 pm, working?
It just doesn't make sense.
It's important to keep in mind that working from home can be more challenging for your mental health compared to working from the office.
So when in doubt, be kind, read the book, take a walk, and grab a coffee.
Your brain will thank you.
We're a reader-supported publication. This article might contain affiliate links. It means we may receive a commission if you click a link and buy a product that our maker has recommended. The interview was done independently.
Join 1000+ Curious Readers.
Every Sunday evening, get an *in-depth* workspace tour from a random corner of the world.
---