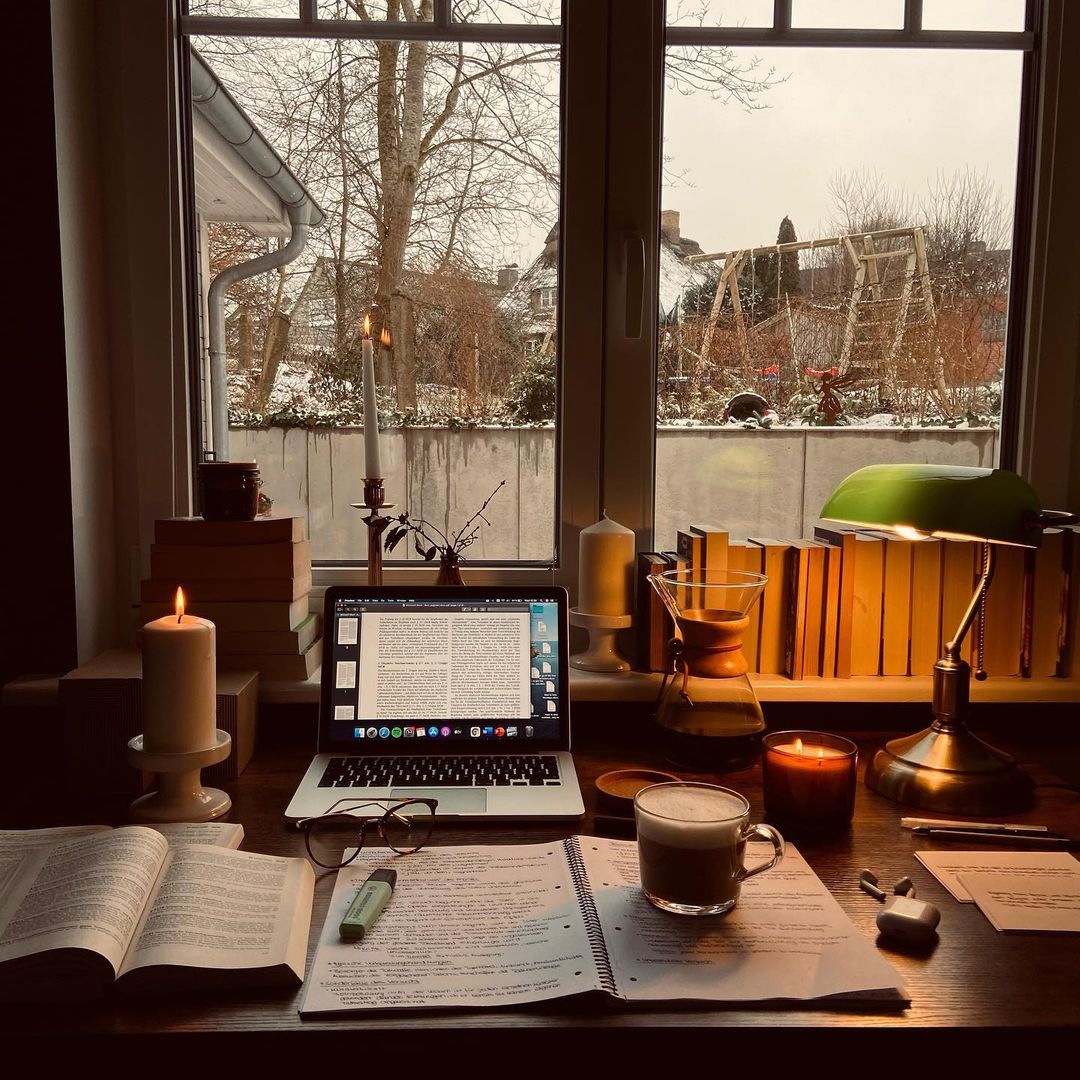 Cosy Study with me Setup in Nordfriesland, Germany
"You don't have to wake up at 5 am and work around the clock to be successful"

Name: Olja Lobkis (Andotherlawstories)
Location: Nordfriesland, Germany
Occupation: Law Student
Room size: 11 m² (118 ft²)
Cost of the setup: $1,4K
Social media: Instagram
Hey, Olja! Tell us a bit about yourself
I'm a 29-year-old law student from Germany. I live by the seaside in a Swedish-style cottage with my boyfriend and my pug Bella.
Until August 2015, I had been working as a full-time paralegal in a large firm specialising in intellectual property.
Despite my love for the legal profession, I felt unchallenged as a paralegal. I was hopelessly bored and didn't enjoy my job at the time.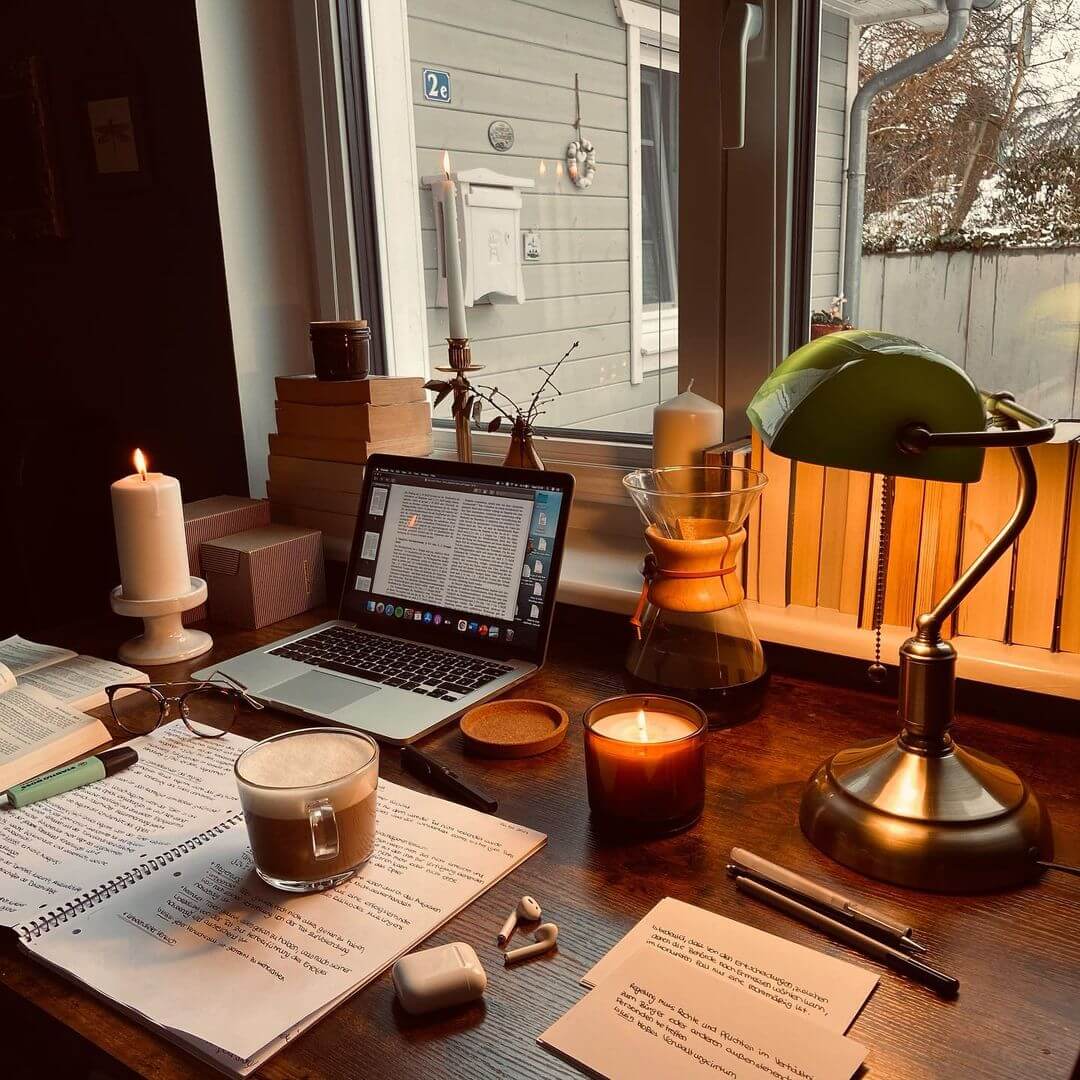 Before I started, I had envisioned it to be something entirely different. I desired to make a positive difference and help people, even in a small way.
As a result, I got frustrated because even though I worked with different clients, it was always the same process.
One day, I decided to quit my full-time job and pursue the dream of going to law school.
The reason for that was that I knew I could help others in so many ways.
In winter 2016, I received an acceptance letter from my chosen law school. I also created my Instagram account at the same time. This is when I started sharing my thoughts and my journey.
I was 25 years old and suffering from eating disorder and depression when I started law school. In Germany, most people begin law school at the age of 18. Being older than most of the students has also contributed to my poor mental condition.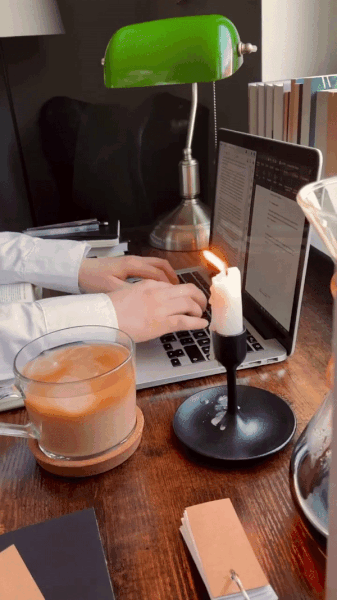 Through my Instagram account, I wanted to prove that even if you have a mental illness, you can live a fulfilling life without giving up on your dreams.
When I launched my Instagram page, many studygram profiles shared a toxic overachieving vibe. I was not too fond of it. In fact, I was totally opposed to it.
My approach is different. I try my best to show my followers how important timely breaks are. I want them to know that taking time off is healthy.
You don't have to wake up at 5 am and work around the clock to be successful.
We are constantly told to be productive. It's good to be stressed and achieve more and more, they say.
Overworking, however, can be detrimental to your mental health. My studygram is all about seeking a balanced life.
I show my true self. I'm not motivated 24/7, I make mistakes and procrastinate. I don't study all the time. I do many things just for fun, and there are times I don't do anything at all. And that's okay.
If I could give only one piece of advice to those starting something new, it would be, "Hey, you are unique and so is your journey. Share it with everyone!"
Can you describe your study setup?
Ever since we moved home in June 2020, we knew we wanted our office to be different from the rest of the house.
Picking the wall colour for the home office was our first decision. We chose a dark green paint called Alpina 143. In winter, it creates a cosy atmosphere, while in summer, it feels refreshing.
Secondly, our office had to be comfortable. We chose dark green velvet armchairs and a matching velvet sofa for this purpose. This provided us with two casual spots where we could kick back and relax, play a game, or read a book.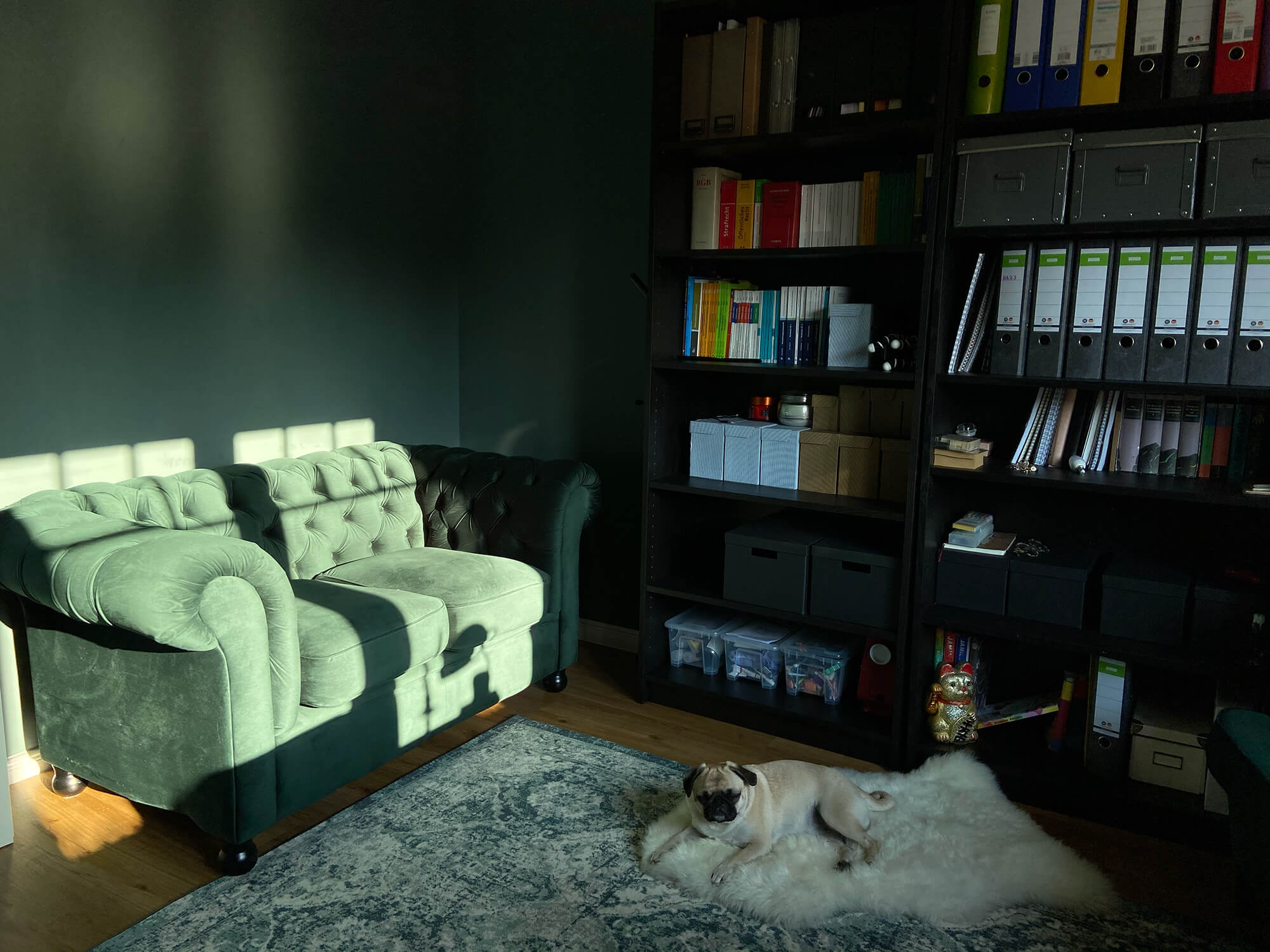 I like to keep my desk minimal.
So when I get up in the morning, all I find on my desk is my MacBook and a lamp. Depending on my study flow, I add books, notebooks, and stationery throughout the day.
In our family, we only use Apple products as they exhibit an incomparable ecosystem. Once you've had a taste of Apple's ecosystem, it's hard to replace it with something else.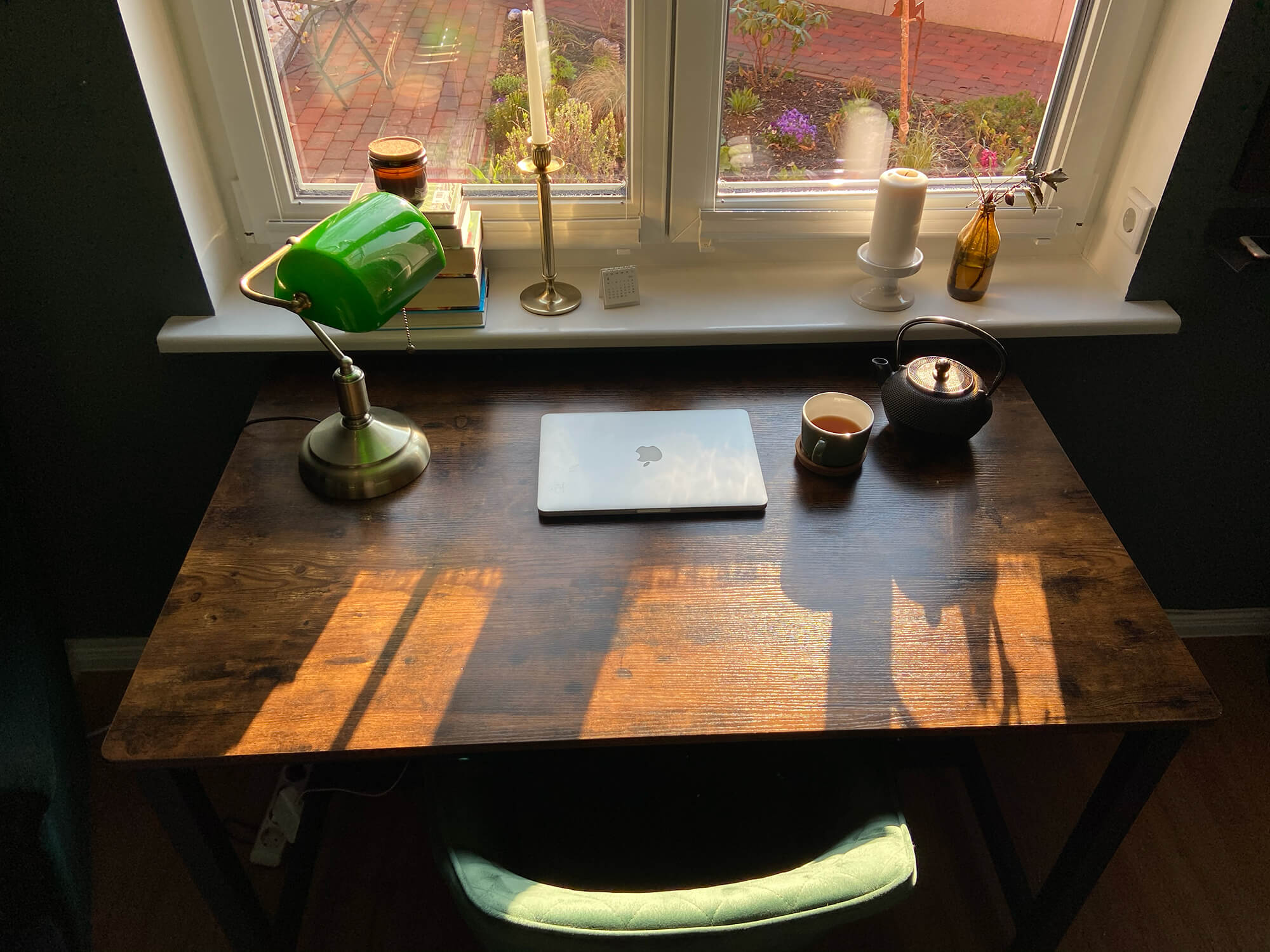 With iCloud, I can do some work on my iMac, leave it at home and go to the university, while still keeping access to everything on my iPad or MacBook. Also, adding a meeting to my calendar automatically updates it across all devices.
These are just two examples. There are so many other Apple features that make your life as a student so much easier. Everything works together smoothly, and you can access all the documents you need at any time. So I guess my love for Apple products is evident, let alone the fact that my boyfriend is a UX designer.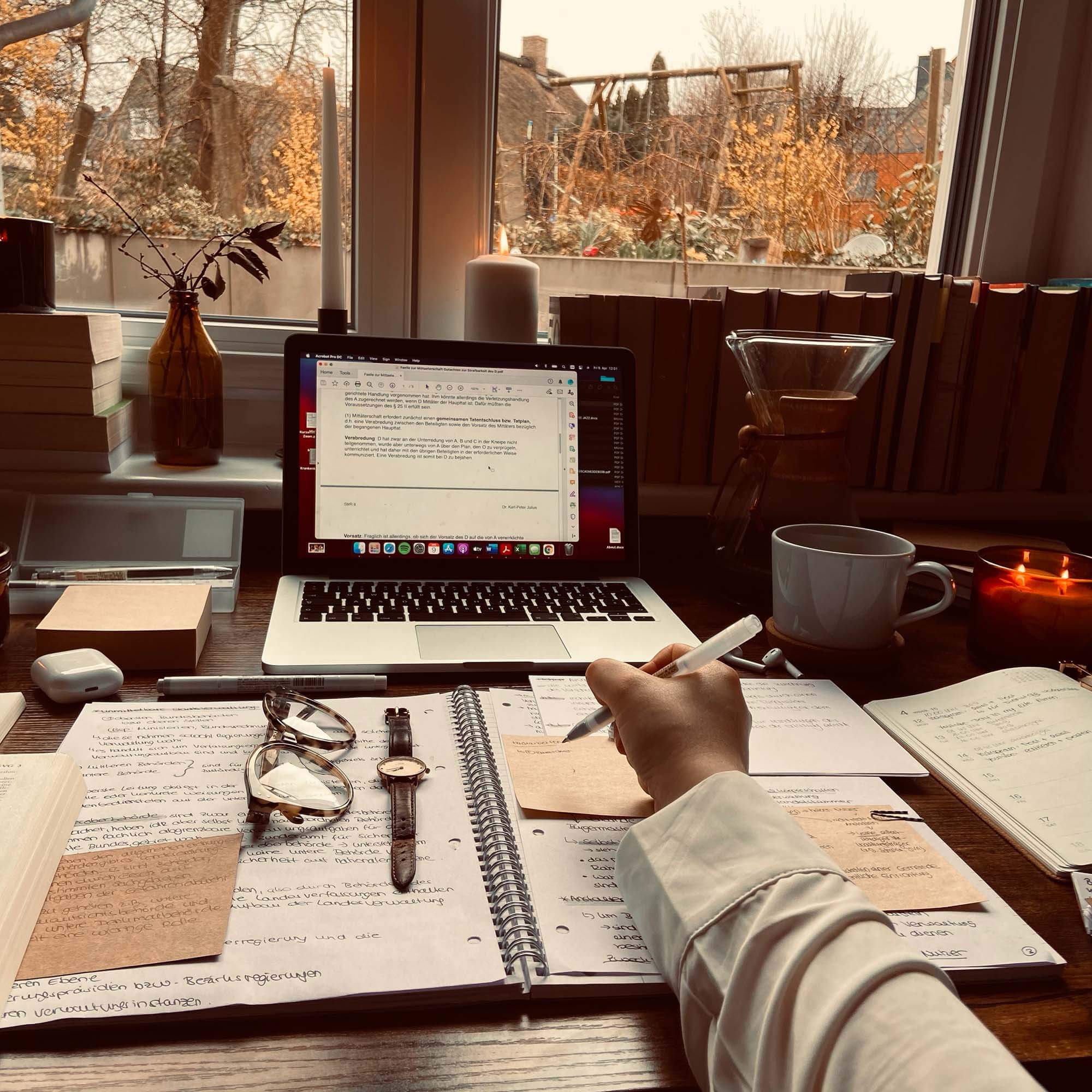 There are still a few things we have to buy and improve for our space.
For example, we are keen to install a whiteboard and hang more art on the walls. We also would like to get a mini-fridge for drinks and two standing desks.
All in all, it took us around three months to set up a home office. Due to COVID-19, the delivery times took longer and got postponed a few times.
For now, we love our office and even our dog enjoys spending time here.
What's your favourite item on your desk?
There's one item on my desk that I admire — the old green banker's lamp, also known as the Emeralite lamp.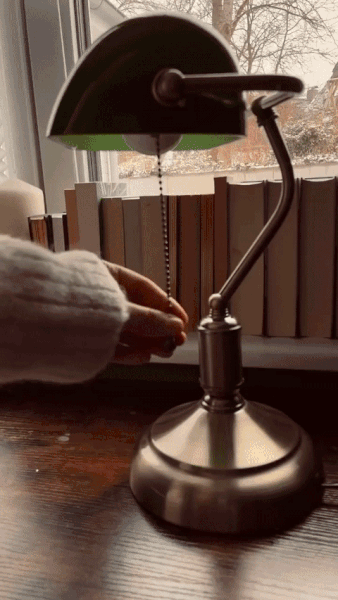 It is one of the most recognisable desk lamps in the world and its green colour is believed to encourage positive emotions, energy, and focus. I think it ticks all the boxes for law students.
You can find an original one on eBay, Etsy or in any antique or second-hand store. Be prepared though that their price can go up to $800. Modern replicas are much cheaper and easier to find — you can order your banker's lamp from Amazon.
What does your typical day look like?
First of all, not every day is the same. From week to week, I have different classes at different times. In fact, I plan my day around my classes.
Typically, I get up at around 7:30 am and go for a walk with my dog Bella. When I come back, I feed her and make myself a cup of coffee or tea. Then I enjoy reading or listening to the news. After that, I take a shower and get ready for the day.
I try to start my day slowly.
Life is already hectic and stressful enough, so a slow start is essential.
I begin studying between 9:00–10:30 am. I usually have online lectures or reading assignments to complete.
Around 12:30–13:30 am, I always take a long lunch break and spend time with my boyfriend. We often cook lunch together, go for a walk or watch something. After lunch, I continue studying or attend another online lecture.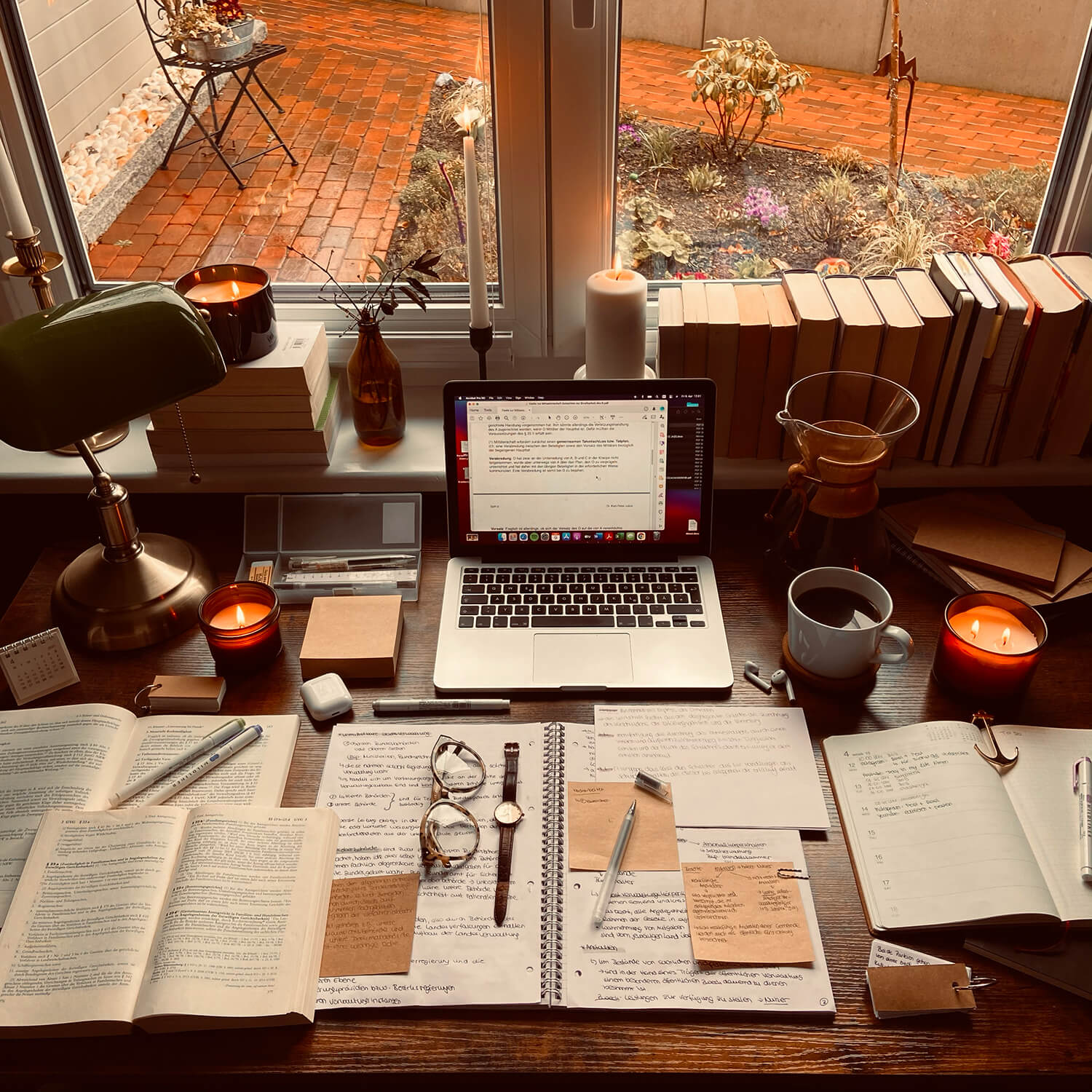 Generally, I finish around 5:30–7:30 pm. However, it isn't always the case. At the end of each day, I clean my desk. I love to follow this rule.
In the evening, I normally cook dinner and watch something on Netflix or Apple TV. Right now, I am watching The Morning Show.
I do enjoy smooth and quiet mornings. That is why before I go to bed, I prepare my clothes for the next day.
Coronavirus changed everything. I used to spend a lot of time on campus. In between lectures, I would meet friends for lunch or coffee breaks. Now, I'm sitting in front of my MacBook all day long.
Don't get me wrong, working from home doesn't bother me. The only thing I miss is the social aspect.
Your tips for working from home?
People who follow me on Instagram or know me personally will confirm that I always recommend planning breaks.
Yes, you should plan not only your to-do's but also your time to rest.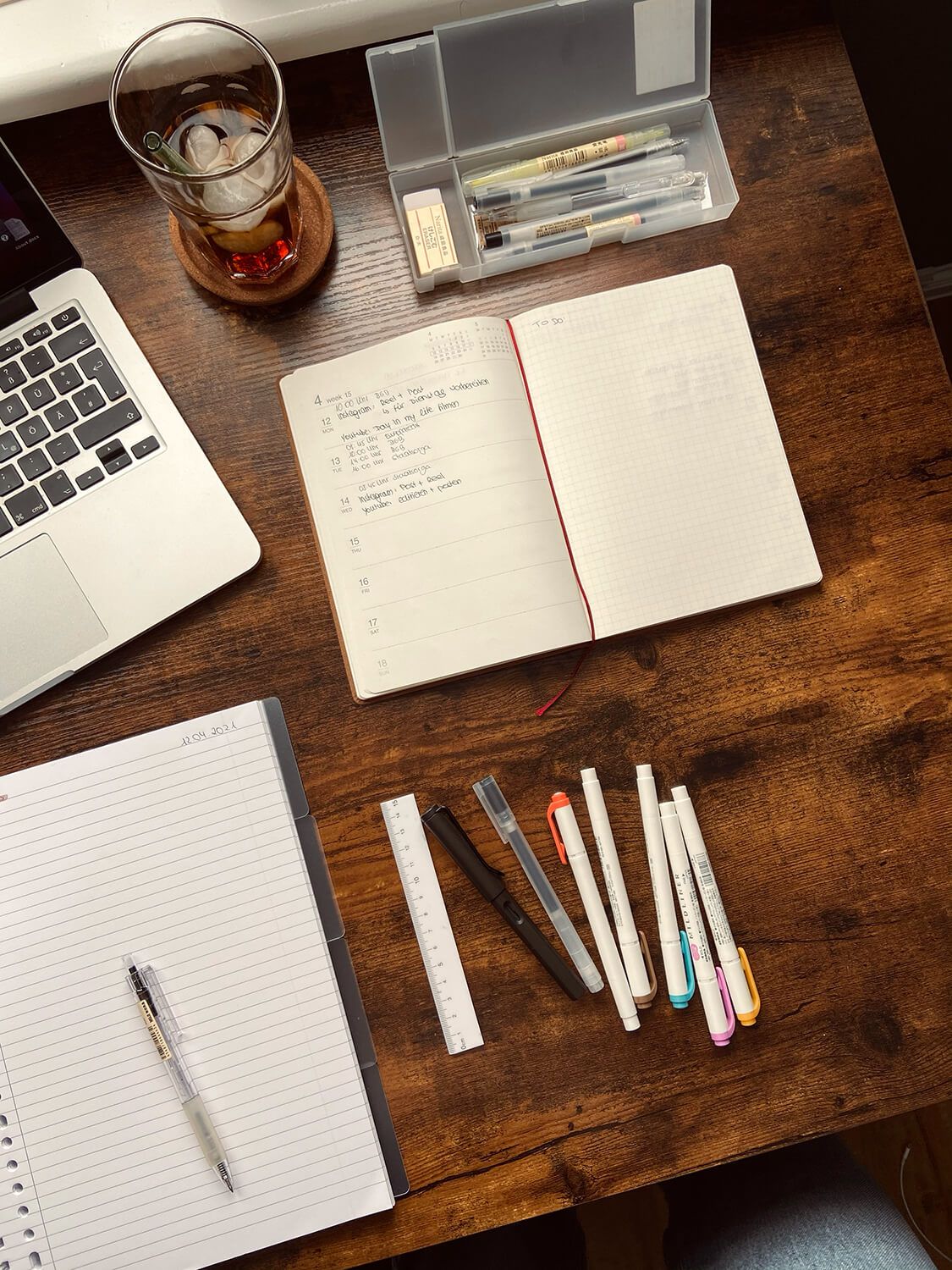 If you want to accomplish things and keep your sanity, you need a balance between work and rest.
It's also vital to always find a way that works for you exclusively. Create a workspace that is tailored to your needs. Choose a study technique you can stick to. If you don't like coffee in the mornings, drink milk or kompot [non-alcoholic fruit juice] instead.
In the end, everything you do, you do it for yourself. Be sure not to pursue anything that is right for someone else but not for you.
We're a reader-supported publication. This article might contain affiliate links. It means we may receive a commission if you click a link and buy a product that our maker has recommended. The interview was done independently.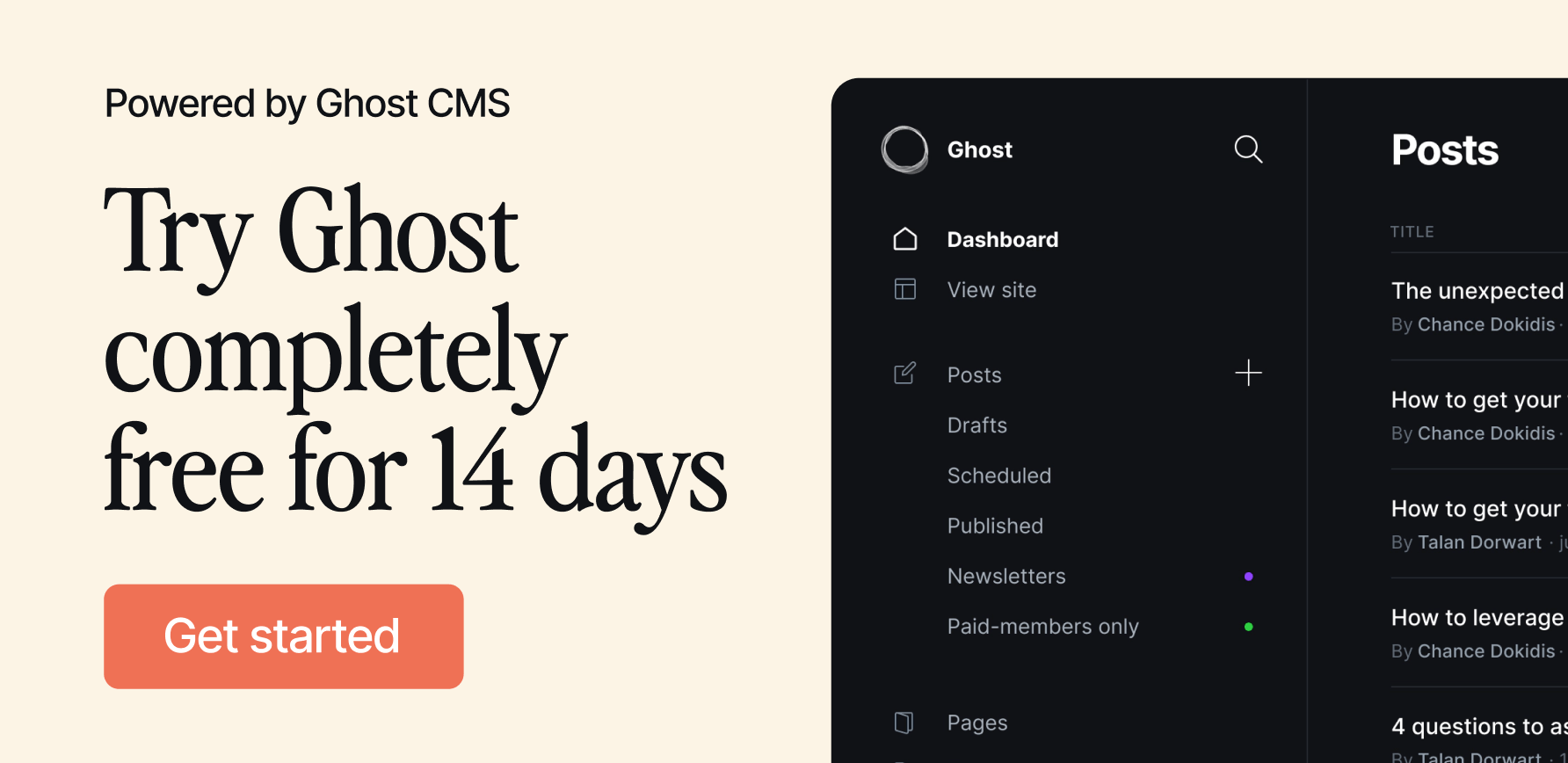 ---