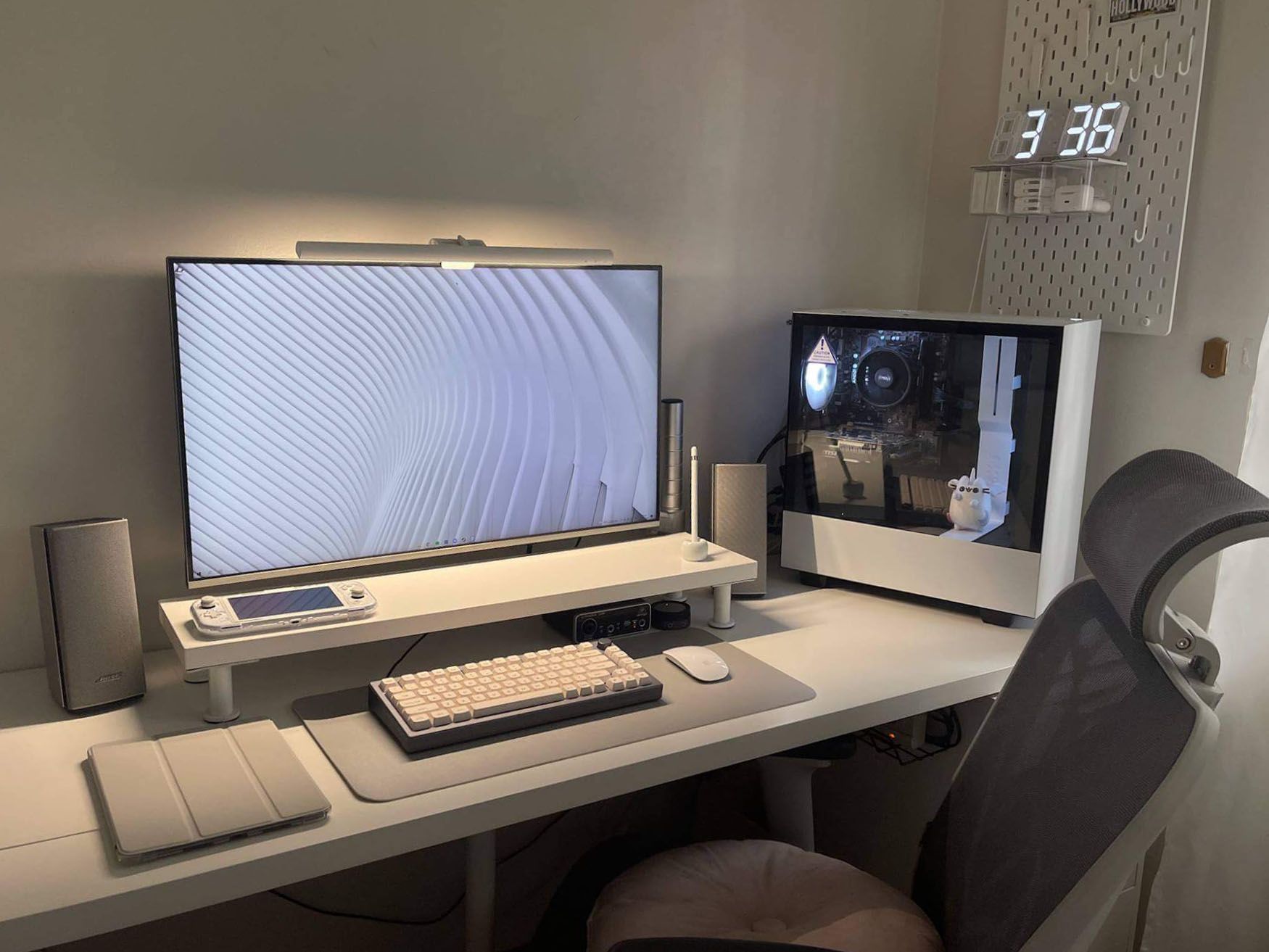 Budget Study Desk Setup in Manila, Philippines
"Having a bright, clean workspace aids in boosting my productivity and motivation"
What's Inside
Join 1000+ Curious Readers.
Every Sunday evening, get an *in-depth* workspace tour from a random corner of the world.
Name: Aliza Ceralde
Location: Manila, Philippines
Occupation: Visual Communication Major (Student)
Room size: 10,9 m2 (117,8 ft2)
Cost of the setup: ₱61,138 ($1195)
Social media: Instagram
Hello! Tell us a bit about yourself
Hey there! I'm Ali! I'm a Fine Arts student majoring in Visual Communication at the University of the Philippines Diliman in Metro Manila, Philippines.
I do a lot of graphic-intensive work for uni. In my free time, I like to watch setup or organisation videos on YouTube and dabble a bit on playing life-sim games like Stardew Valley and Animal Crossing: New Horizons on my Nintendo Switch lite.
I also do film photography and write poetry from time to time. On creative block days (aka when you're too uninspired as an artist), I try to learn other people's talents and create passion projects.
I guess you could say that I collect hobbies like they're infinity stones and I'm Thanos.
There's just so much this life has to offer. I'd like to take it all in!
Take us through your setup
My setup took about four months to get right.
Since I'm a fine arts student, I'd like to think that I am detail-oriented. It took a lot of trial and error to figure things out, specifically my desk mat, PC case, and peripherals.
They were originally all black, but I realised that having a bright, clean workspace aids in boosting my productivity and motivation.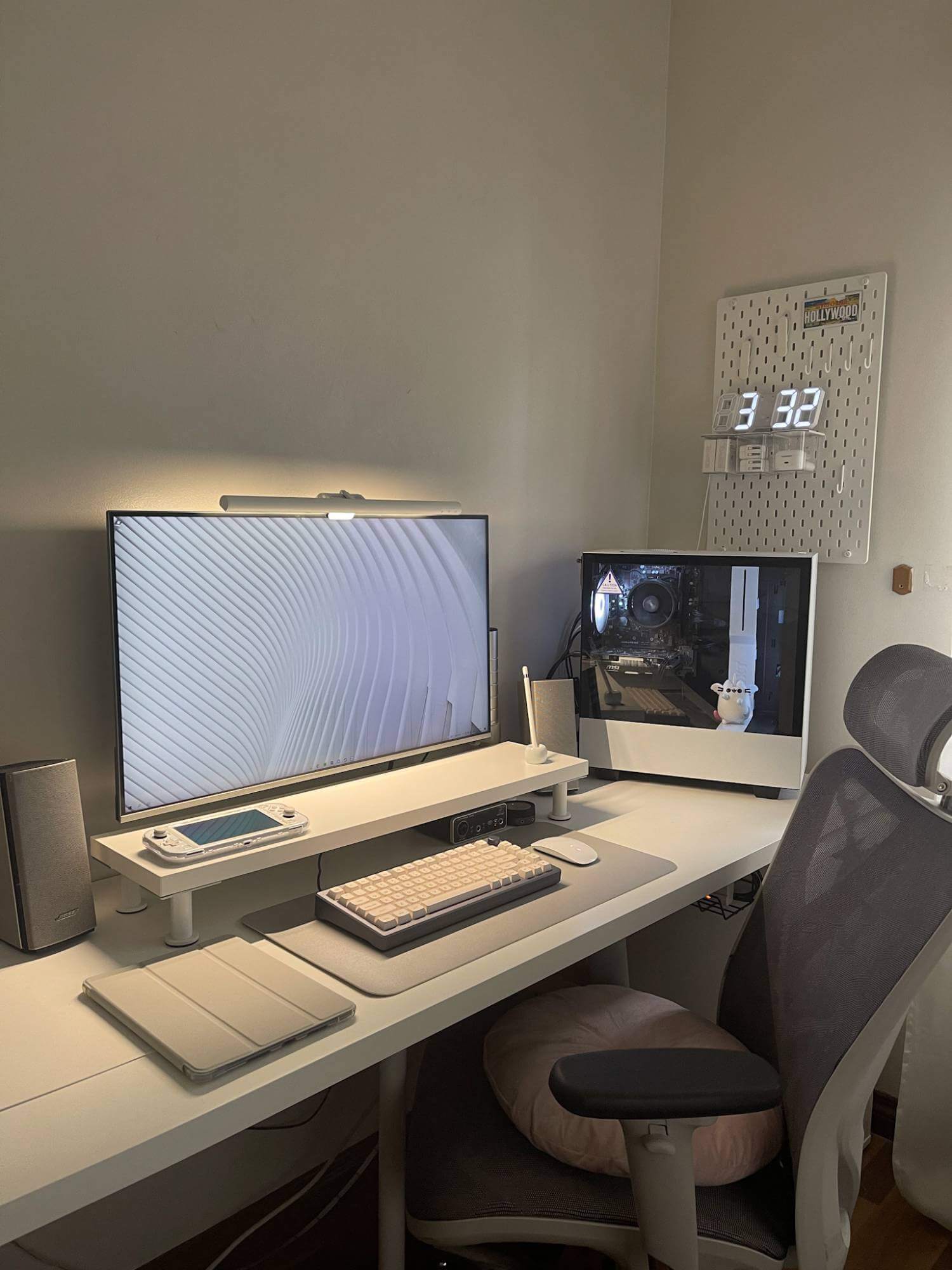 My setup, I would say, is simple and monochromatic.
It may seem like I stuck with white and silver as my central colour scheme since it was the most accessible, and overall it costs less to maintain. Yet, that's not the case.
I actually chose those because I am a very indecisive person.
Picking actual colours is hard for me.
What if I wake up and my brain decides I'm tired of yellow and wanted red instead? An absolute nightmare.
Dividing such a small space was also a struggle. My bed is so close that it's hard to focus and it's always tempting to fall asleep.
To solve that, I positioned the table against the opposite wall so that I would be facing away.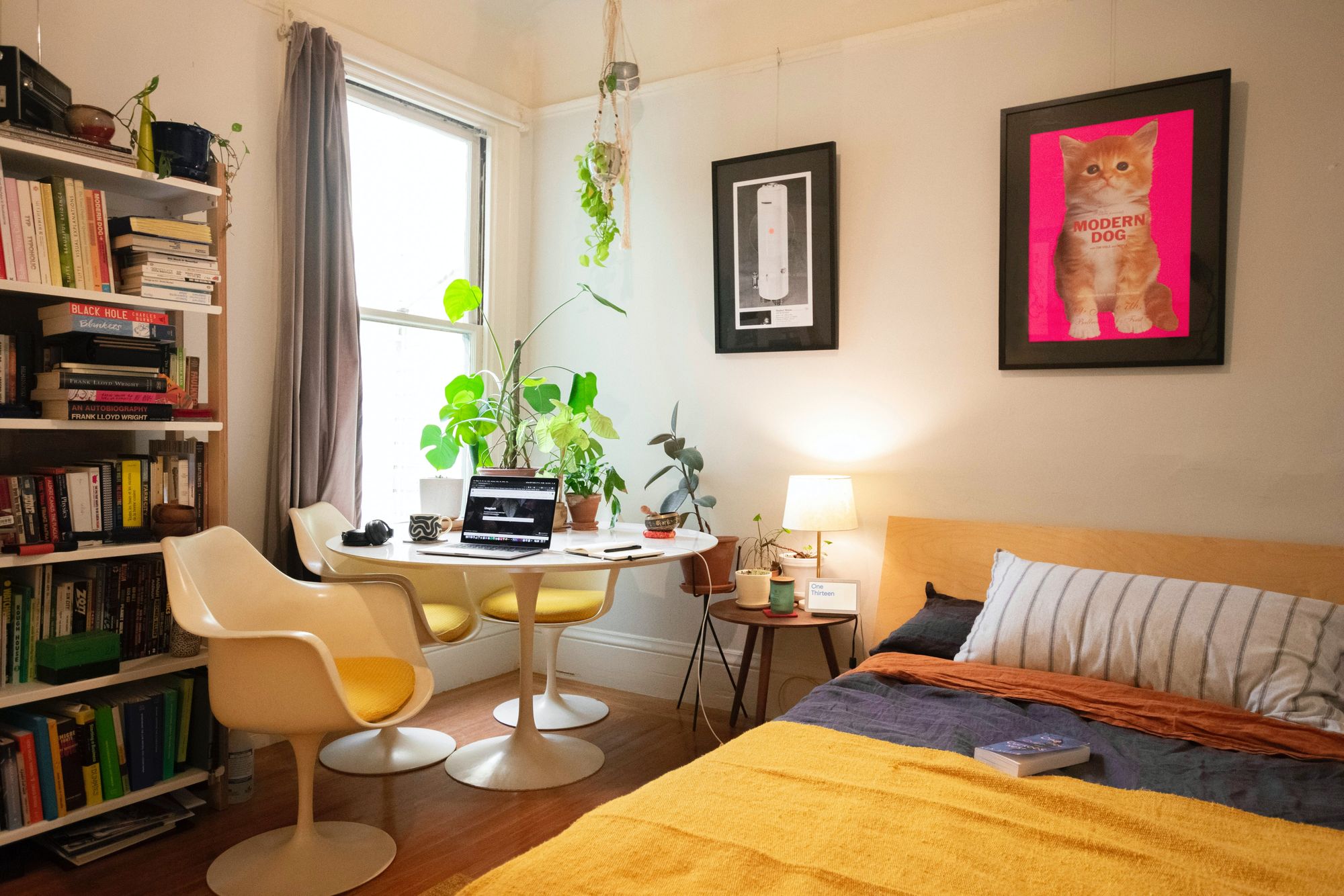 My PC isn't the most flashy part of my setup, but it gets most of my work done.
I decided to upgrade the case to the NZXT H510 in white mainly because I like how it looks. It makes the bulky corner of the desk look brighter.
My main struggle in building this workspace would be budget.
I'm just a student about to graduate, after all, and having a job isn't an option at the moment.
I had to find pieces that were affordable and fit well with my setup's theme. My patience was also tested multiple times, waiting for items to go on sale or for them to pop up in the local Marketplace or Carousell.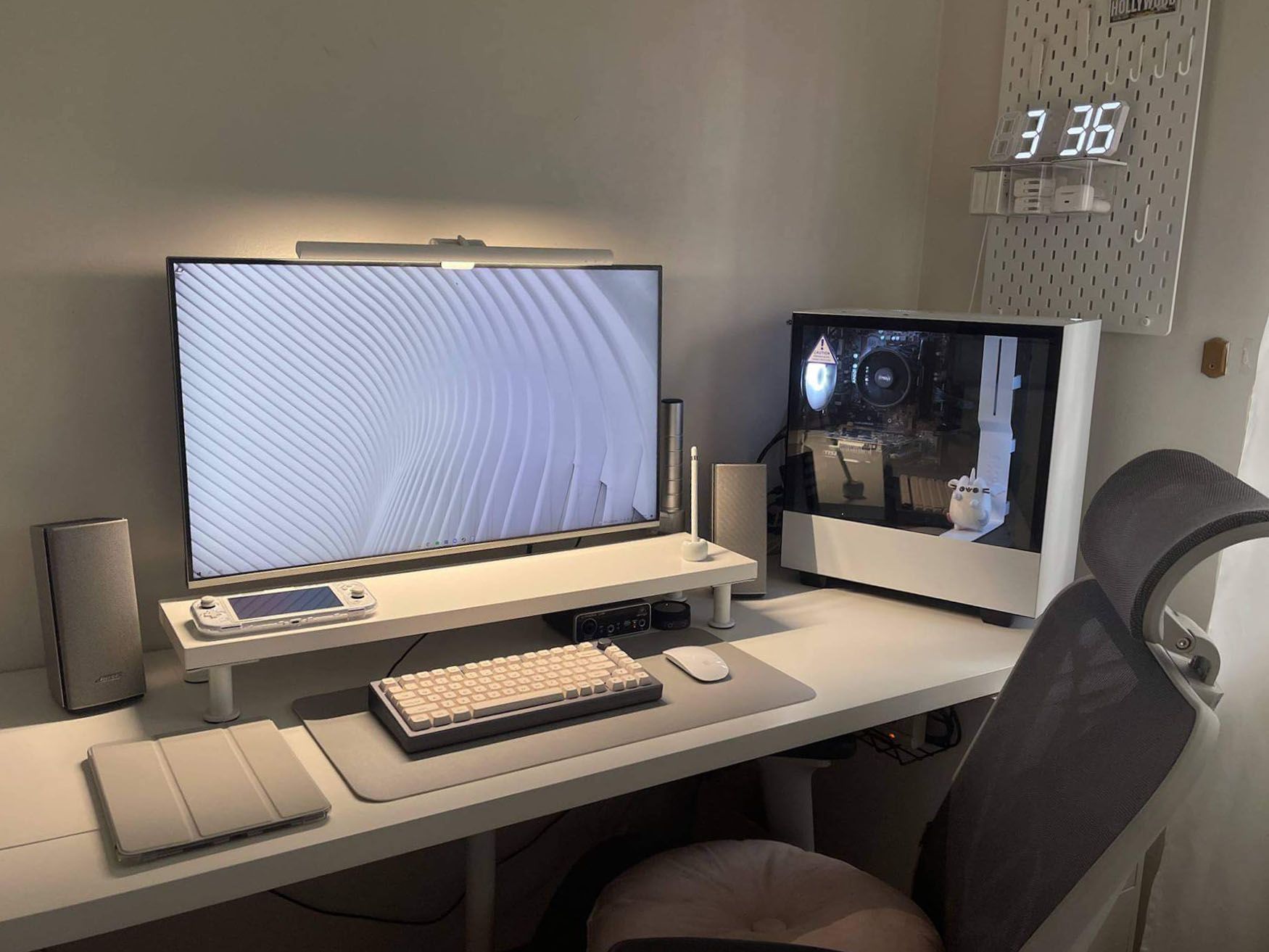 I like my setup. I'm perfectly happy with it. Although, if there's anything I would like to improve, I would probably spend on things that would make better my quality of life while working.
I would have my PC upgraded, invest in storage solutions, and inject some colour to add a bit of life to my workspace.
What's your favourite item on your desk?
My favourite item on my desk is a priceless gift — my Pusheenicorn Funko Pop.
When I'm sitting at my workstation, I'm usually stressed with work and worrying about deadlines. But when I look to my right, the Pusheen is looking at me… just waving.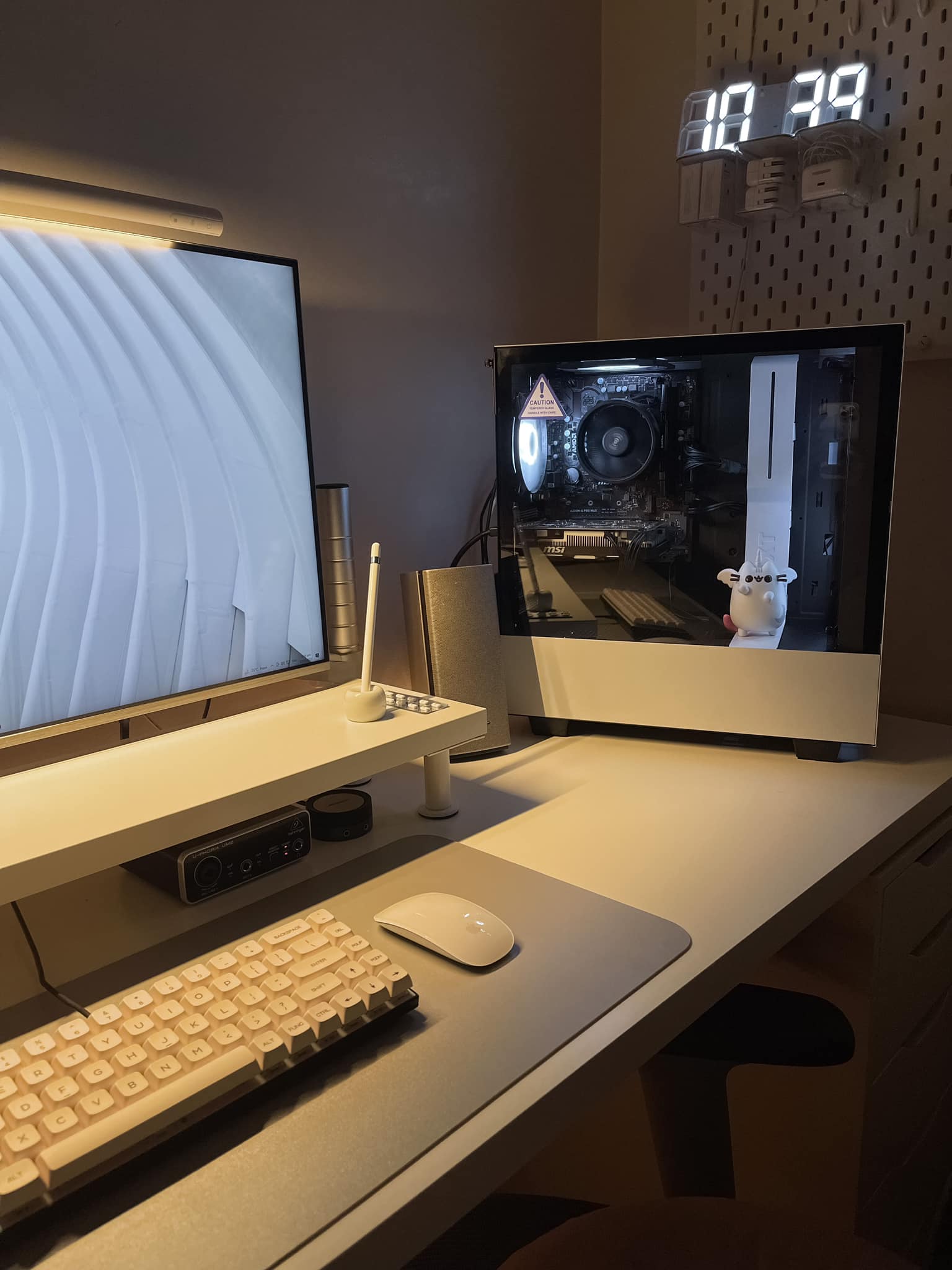 Despite being at this point in my life where I have to be all serious and deal with adult responsibilities, it just brings me joy.
It reminds me that life doesn't have to be so mechanical. And I feel like a kid at heart again.
What apps or tools do you use to get things done?
I use Adobe Photoshop and Procreate a lot since uni demands tons of graphic work.
I am also part of the Google ecosystem, which is very convenient for students.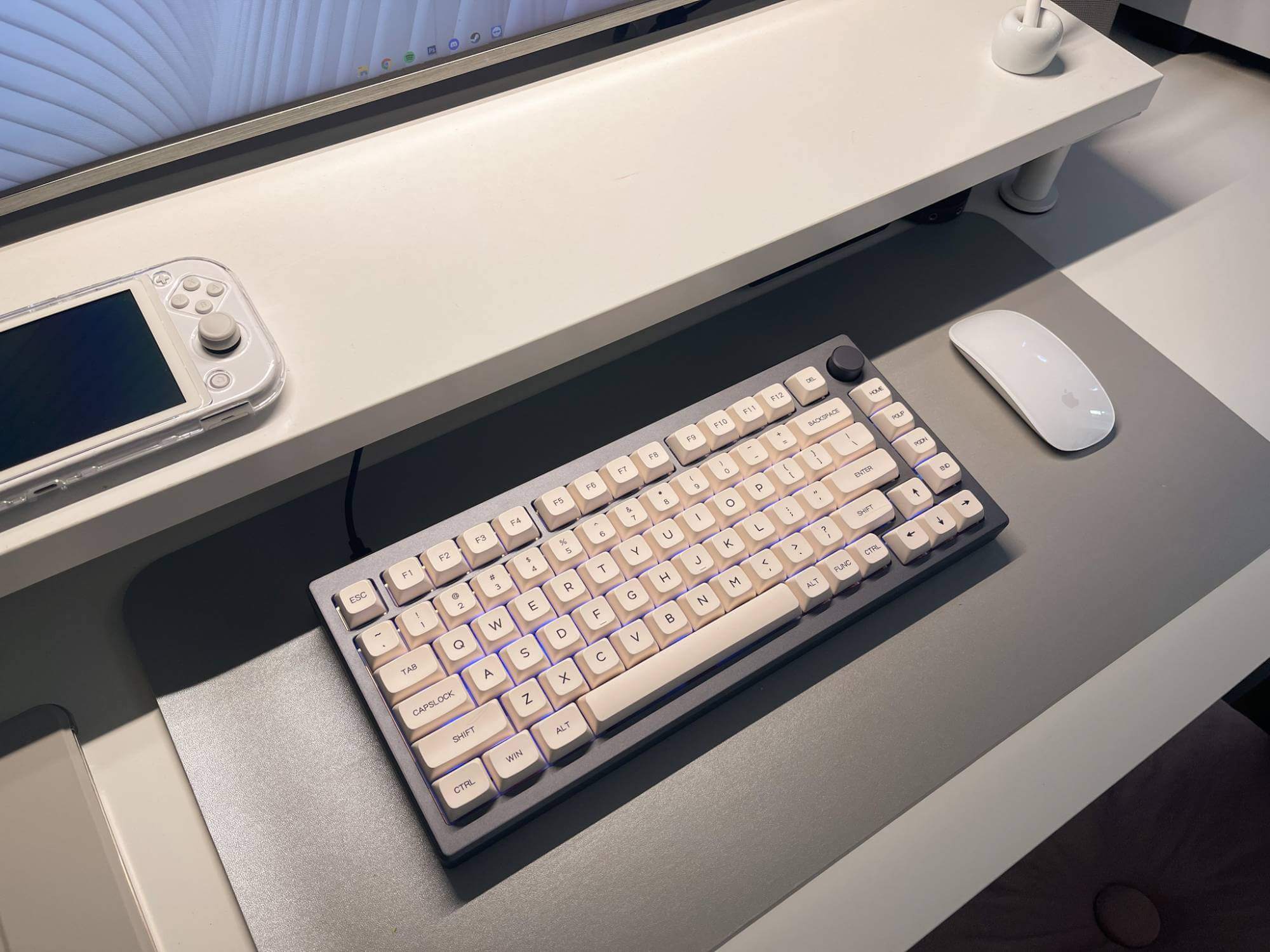 I try to practice minimalism, and I guess that applies to digital tools too.
I make lists on Docs, track my expenses on Sheets, and store my important files on Drive.
The best part is they're all free and accessible on all devices!
What books, blogs or podcasts recently caught your attention?
I watch a lot of true crime documentaries.
Not because I'm fascinated by the stories but more of how it gets my brain going. I usually try to predict what happens and observe how authorities piece together the events, solve the whys and hows of the case.
This notion made me more aware and vigilant as a person, which I suppose led to my current undergraduate thesis research focusing on raising awareness of the importance of safety and self-preservation.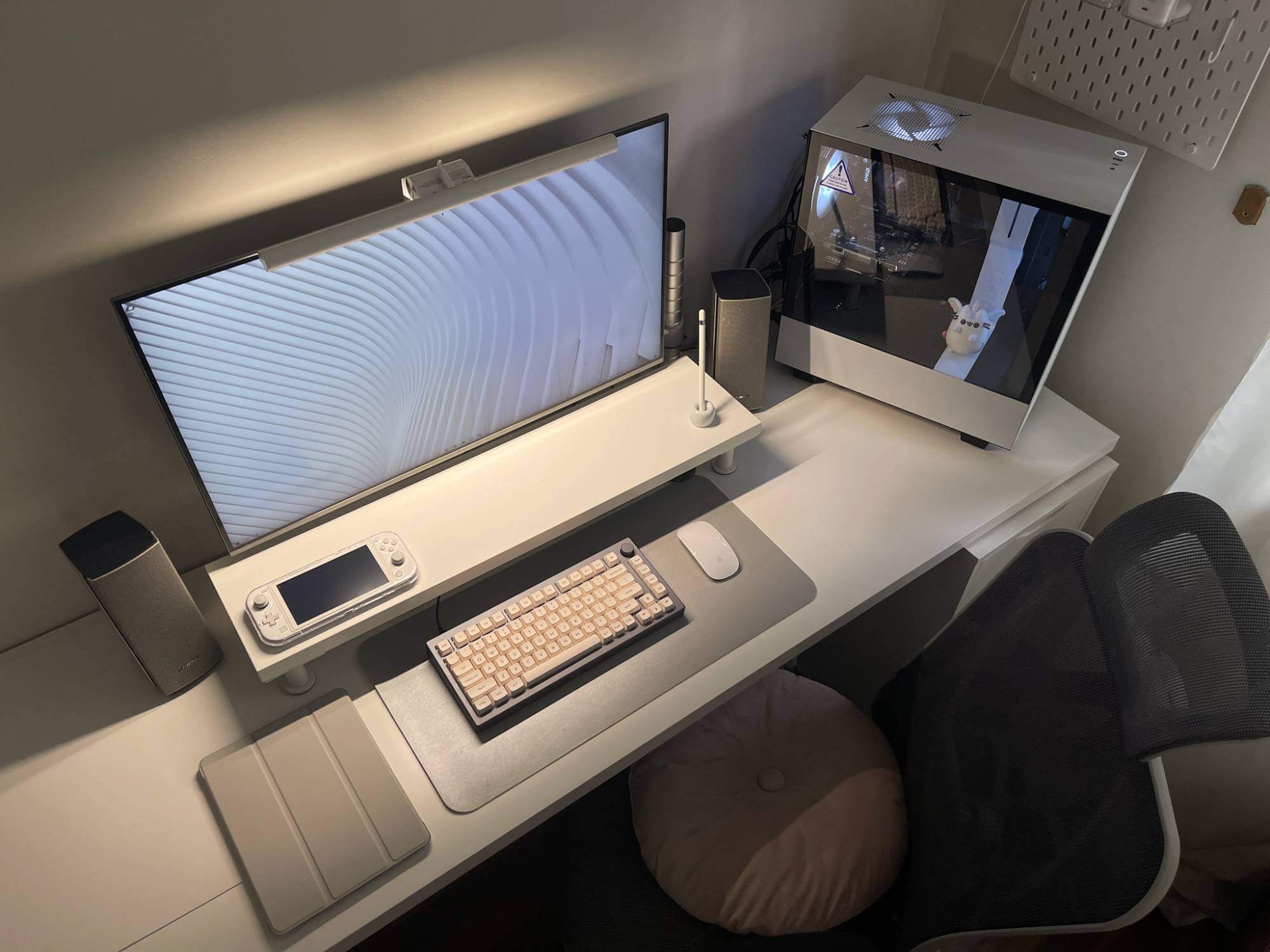 As for vlogs, I gravitate towards self-improvement and home organisation hacks.
Watching others navigate through their life & personal space helps me aim for what I want in mine.
After all, my childhood dream was (and still is) owning a house.
Perhaps, I could practice as early as now by designing and taking care of my home office.
Any tips for other makers who want to improve their workspaces?
Do not let your budget constraints limit you.
Be imaginative.
There are many things that you can actually DIY. The bonus part is you can tailor it to your liking!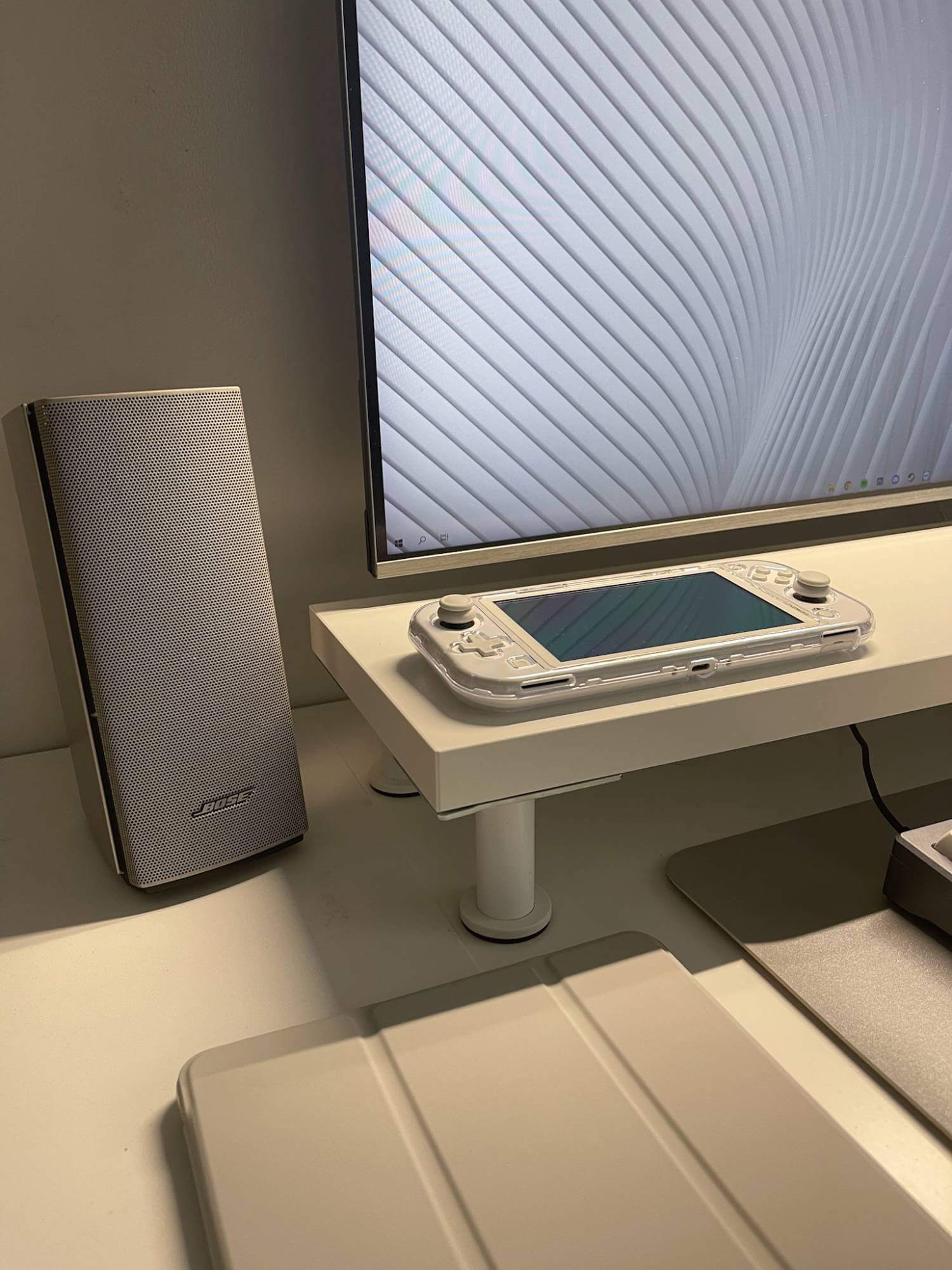 Also, less is more.
Try to limit the clutter on your desk with things that you actually use on a daily basis — except maybe a plant. The rest should have their own place.
What I do is assign each drawer level by purpose.
For example, the tech drawer has all the wires, the document drawer has all paperwork, "the drawer" has all the weird objects that I can't seem to get rid of, etc.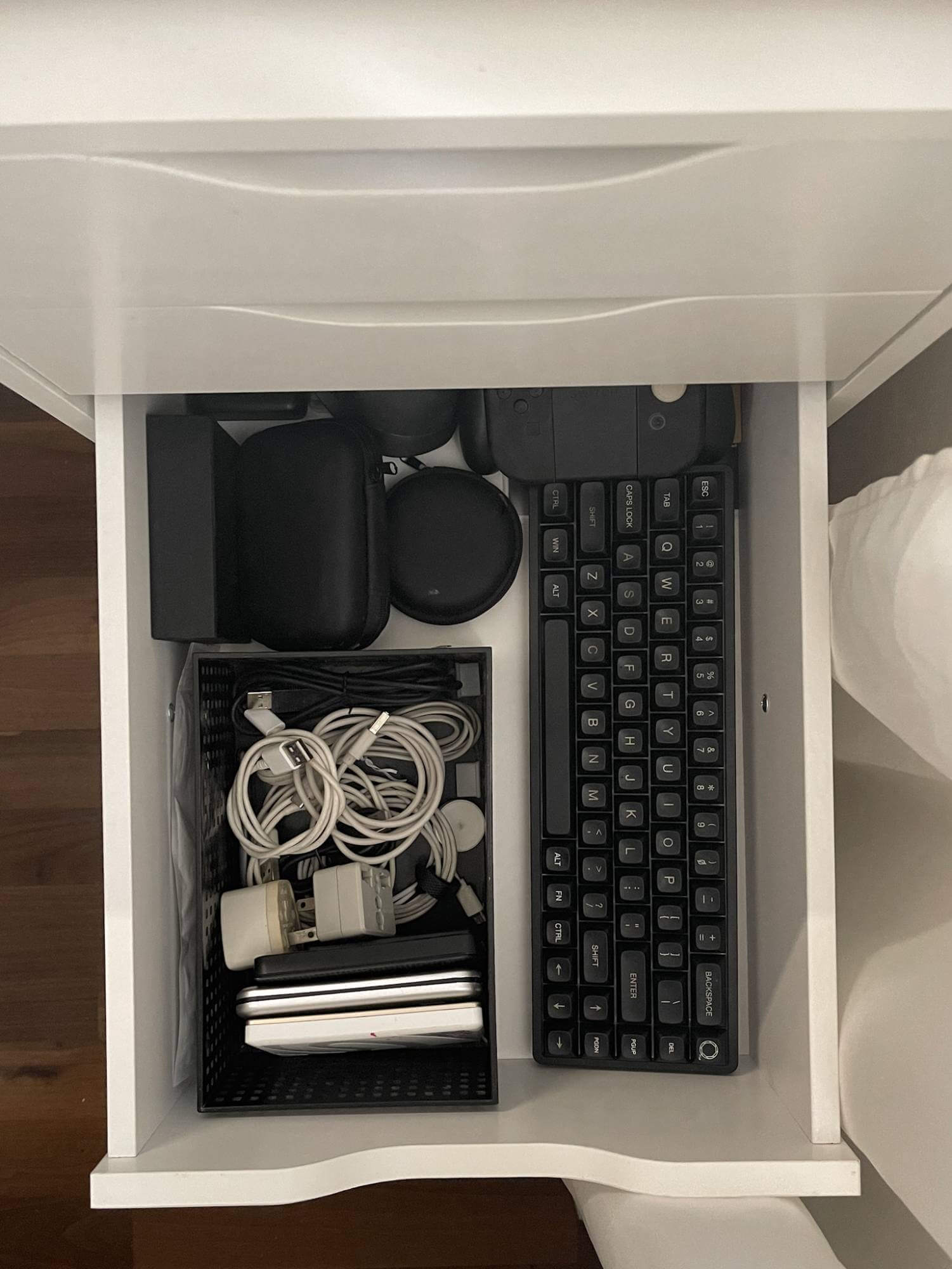 What does your typical day look like?
I start my day by rehydrating and eating breakfast.
Then I freshen up and prepare for zoom meetings. Once I'm done with those, I eat lunch and then spend the rest of my day doing the things I like, such as watching movies, series or reading a book to be happy.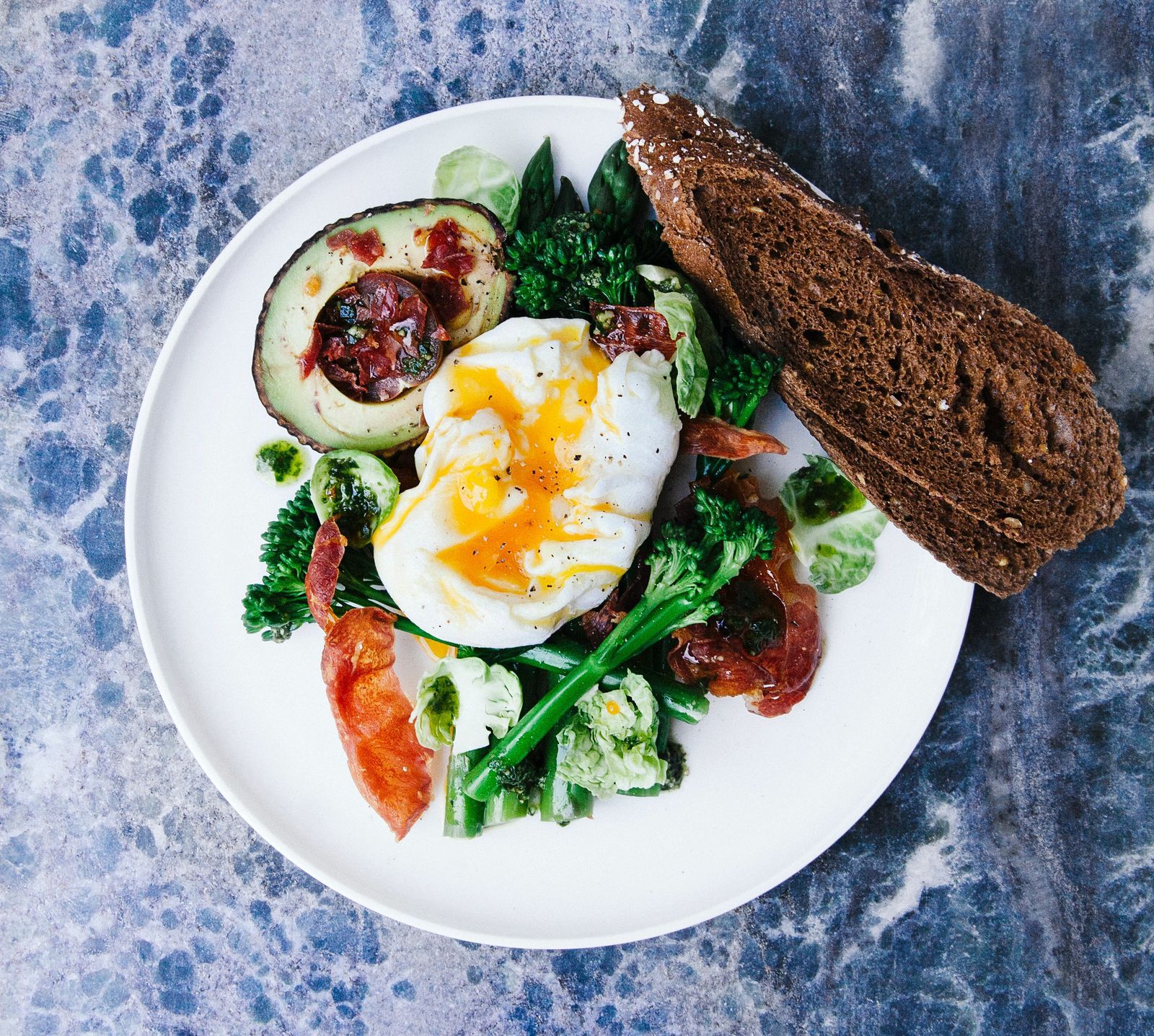 I work better whenever I'm in a good headspace. It might be the total opposite for other people (work first and then reward comes after), but it works for me!
After dinner, I mellow down by talking to my friends and family.
My best friend and I enjoy playing co-op games from time to time. We used to play Don't Starve Together and Stardew Valley as a quick "escape" from reality, but lately, I've focused all my energy on graduating.
The pandemic changed my whole lifestyle.
I used to spend my time before work going on small adventures and taking short trips to de-stress and unwind.
Since I cannot do that anymore, I had to explore alternative activities that I could do within the walls of my room and even developed a new coping mechanism which most people call RETAIL THERAPY, haha!
But then again, I don't impulse buy, so I guess you can call it online window shopping?
Your tips for working from home?
Being at home every day gets a little bit tiring.
So going out in the garden or staying by the window for some air and morning sunlight helped a lot.
I usually work all night since I'm in the creative field. Time-consuming output with deadline pressure is real.
My most extensive advice, in general, would be to never procrastinate or cram.
It's hard to do but make a schedule or a list and stick to it.
It will make your whole life easier.
Take breaks between projects, and don't forget to treat yourself afterwards!
The WFH setup blurs the boundaries between personal and professional life. Make sure to take care of yourself by having the discipline of knowing when to stop.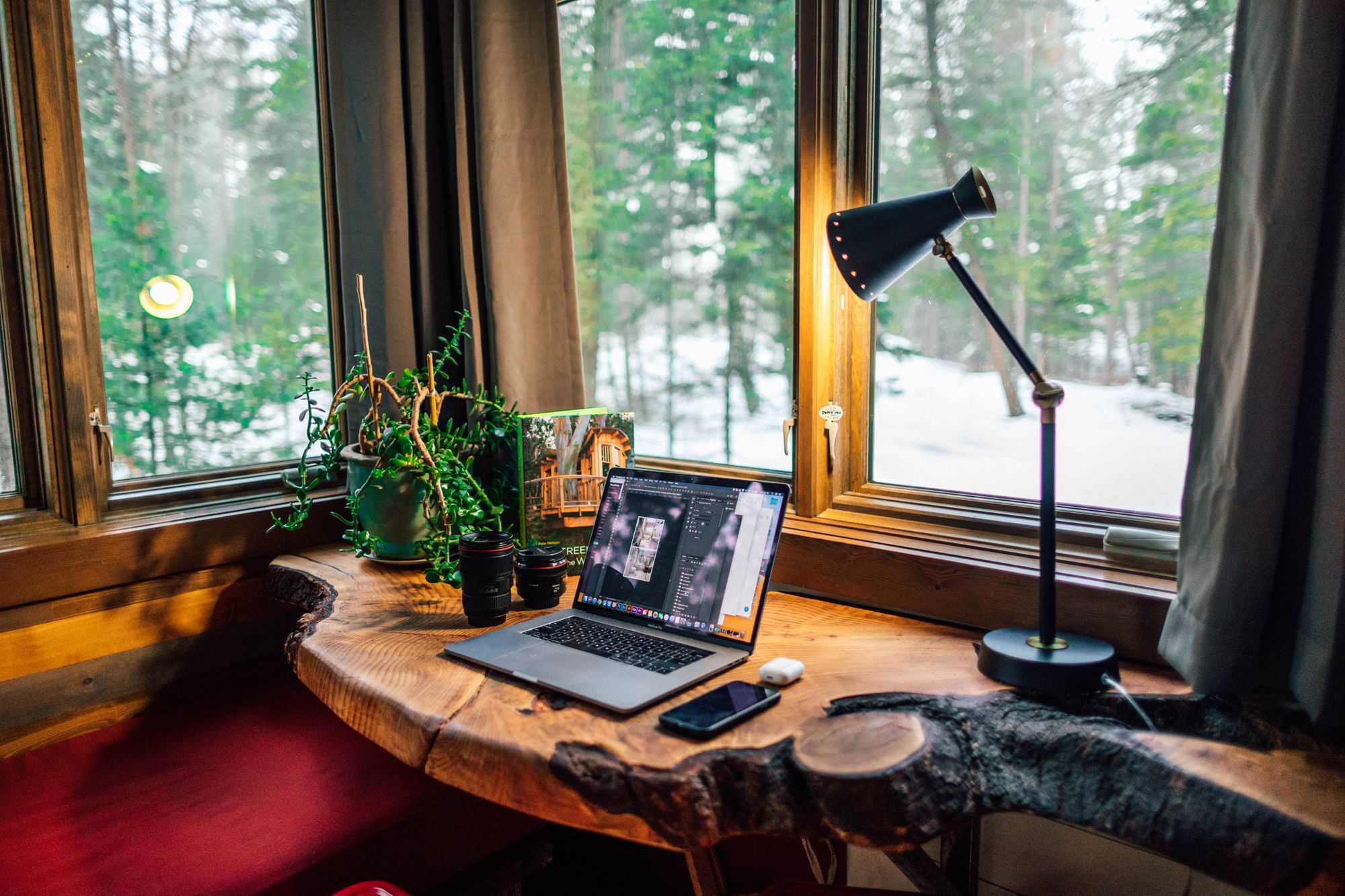 We're a reader-supported publication. This article might contain affiliate links. It means we may receive a commission if you click a link and buy a product that our maker has recommended. The interview was done independently.
Join 1000+ Curious Readers.
Every Sunday evening, get an *in-depth* workspace tour from a random corner of the world.
---