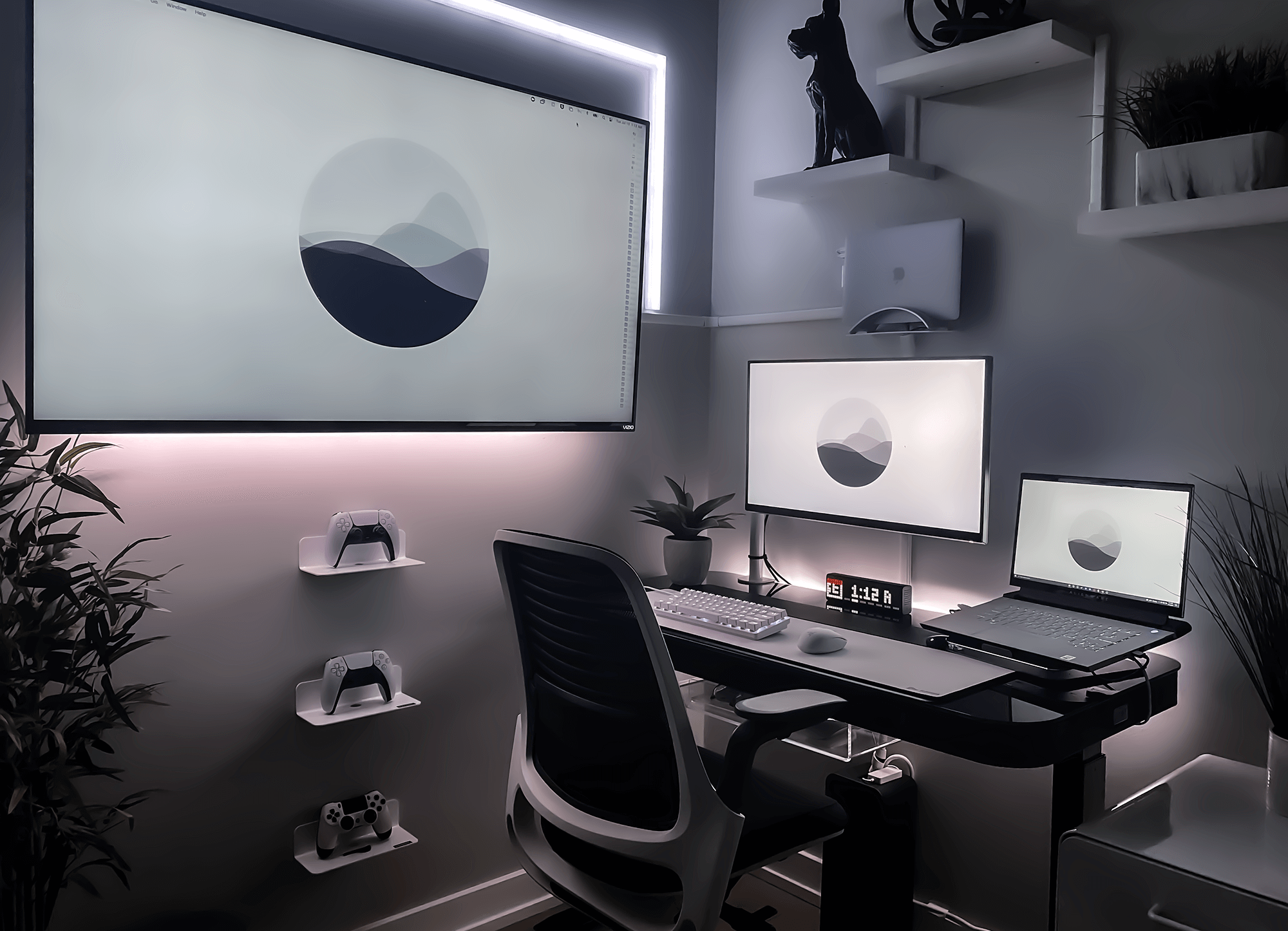 Minimalist Alienware Battlestation in Chicago, US
"I wanted to create something that was uber functional for work but could transition to a relaxing environment thereafter"
Join 1700+ Curious Readers.
Every Sunday evening, get an *in-depth* workspace tour from a random corner of the world.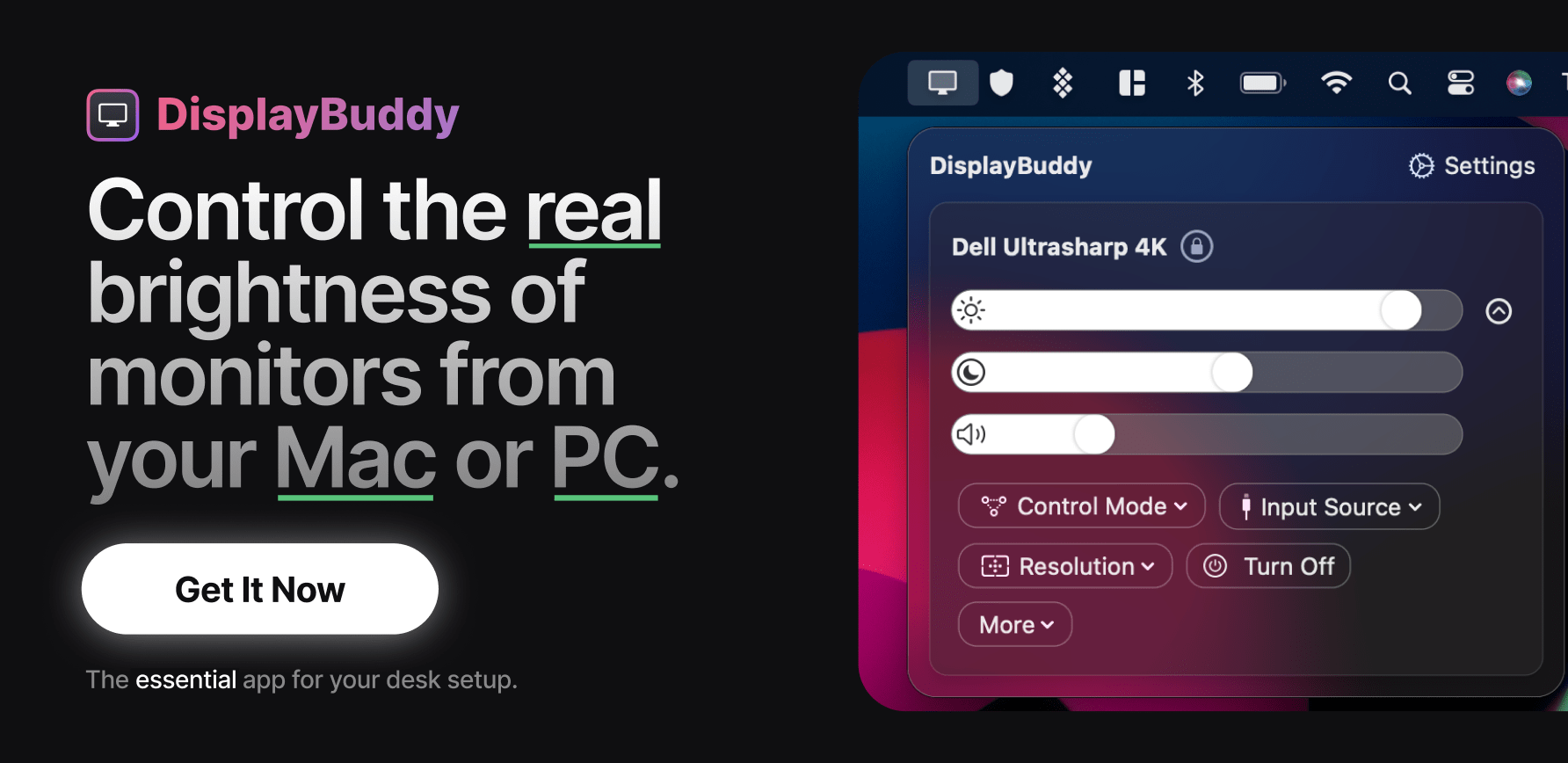 Name: Alex
Location: Chicago, Illinois, US
Occupation: Product Manager (Cloud computing software)
Room size: 11,6 m² (125 ft²)
Cost of the setup: ~$6,2K with both laptops and monitor; ~$1,7K without laptops and monitor
Hey, Alex! Tell us a bit about yourself
First, to whoever is reading this, I hope you are well! And if you aren't — that's okay, too.
The past few years have been challenging for everyone. I can guarantee you that things do, and will, get better over time.
My name is Alex and I lead a Product Management function at a cloud computing software company.
In short, my team designs, develops and releases cloud-based software solutions. We help companies automate their preparation for and response to events that impact the way they do business (i.e. their operations).
Given that description, you can imagine the global pandemic's impact on our workload over the past 18 months.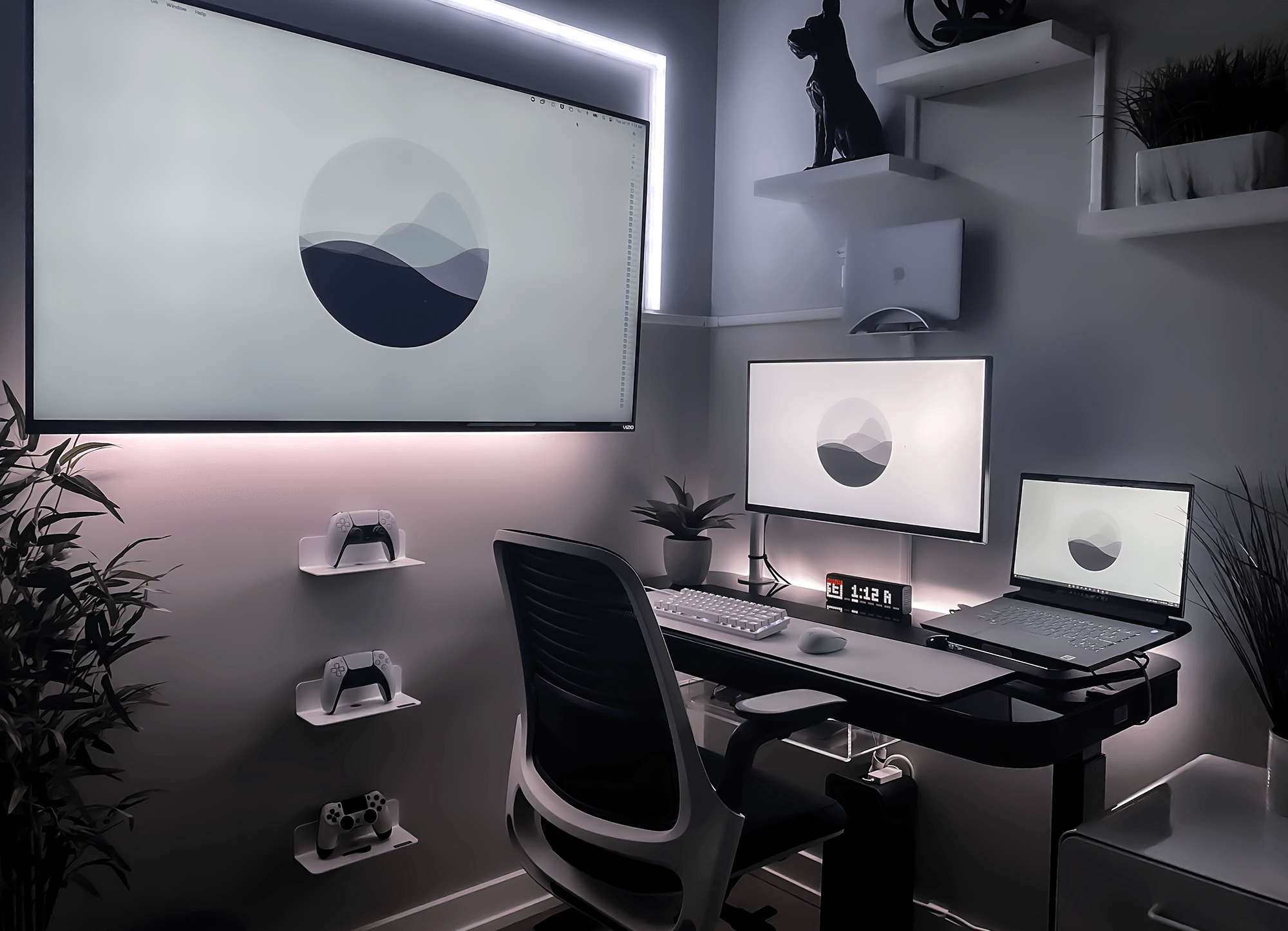 I love my job because it allows me to combine both the creative and practical sides of my brain.
While I am responsible for developing innovative solutions, the result has to be easy to use, practical and reliable. Organisations and people rely on our technology to navigate incredibly difficult times — it has to look good and work better.
I didn't start in product or technology. I began my career as a management consultant working with global financial services organisations — investment banks, retail banks, custodian banks, wealth and asset management firms, etc.
I would spend most of my week in taxi's, navigating airports, checking into hotels, picking up guest access badges and responding to the next most important thing that the demanding client would ask for.
It was a grind — but I learned a ton.
For a majority of my consulting engagements, the end goal was to lift and place whatever program, methodology or project we completed into a sustainable technology platform.
How do we make this sustainable? How do we ensure that what we spent 8-12 months helping this client create becomes a living, breathing solution?
The answer was… there weren't many answers.
I finally decided to transition to the technology side and help build software that actually worked for the people who use it every day.
I started reaching out to the network I had built while consulting and took my time in evaluating potential matches for the next move. Through that process, I found what I had hoped was the best match.
A few months of back-and-forth conversations, idea sharing and eventual interviews landed me at the company where I still sit.
It was a huge risk venturing into a completely new career, industry and technology landscape which I was not qualified — at least on paper — to take on with any substantial degree of confidence.
But it was the allure of a new challenge that made me both excited and motivated to take on the new role with a full head of steam.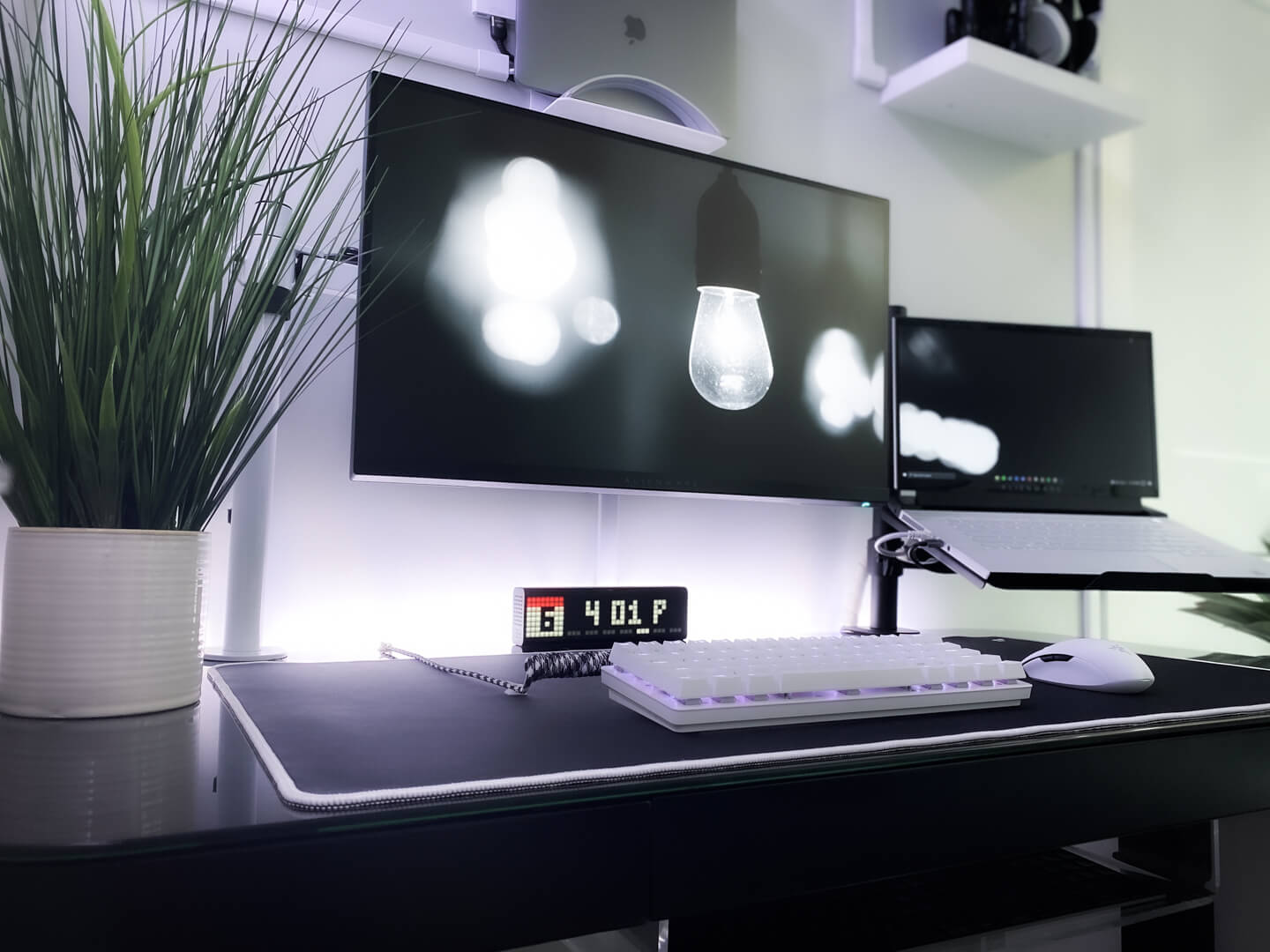 I knew there was a better solution to be built and I was confident I understood what actual software users wanted to see.
I've learned that I love to build things. When I was 5, it was Legos. When I was 12, it was tree forts. When I was 18, it was drafting fantasy-house floor plans on architectural paper.
I was obsessed with creation, symmetry, spatial design and unveiling a finished product that was my creation.
With the rise of remote working and stay-at-home orders, my next creation became my home office/leisure setup. A place where I could both touch base with my product developers and transition to a virtual playground without batting an eye.
Can you describe your home setup?
The pictures you see of my setup today are the reflection of many months of trial-and-error, setup-and-deconstruction and spending way too much time locked at home.
As with many others across the globe, the emergence of the global pandemic immediately re-allocated anywhere from 40-70 hours/week in the office back into the confines of my home.
When two weeks quickly became two months, I decided to transform my second bedroom into an office and hideaway that I had always thought of creating but never had the time to focus on.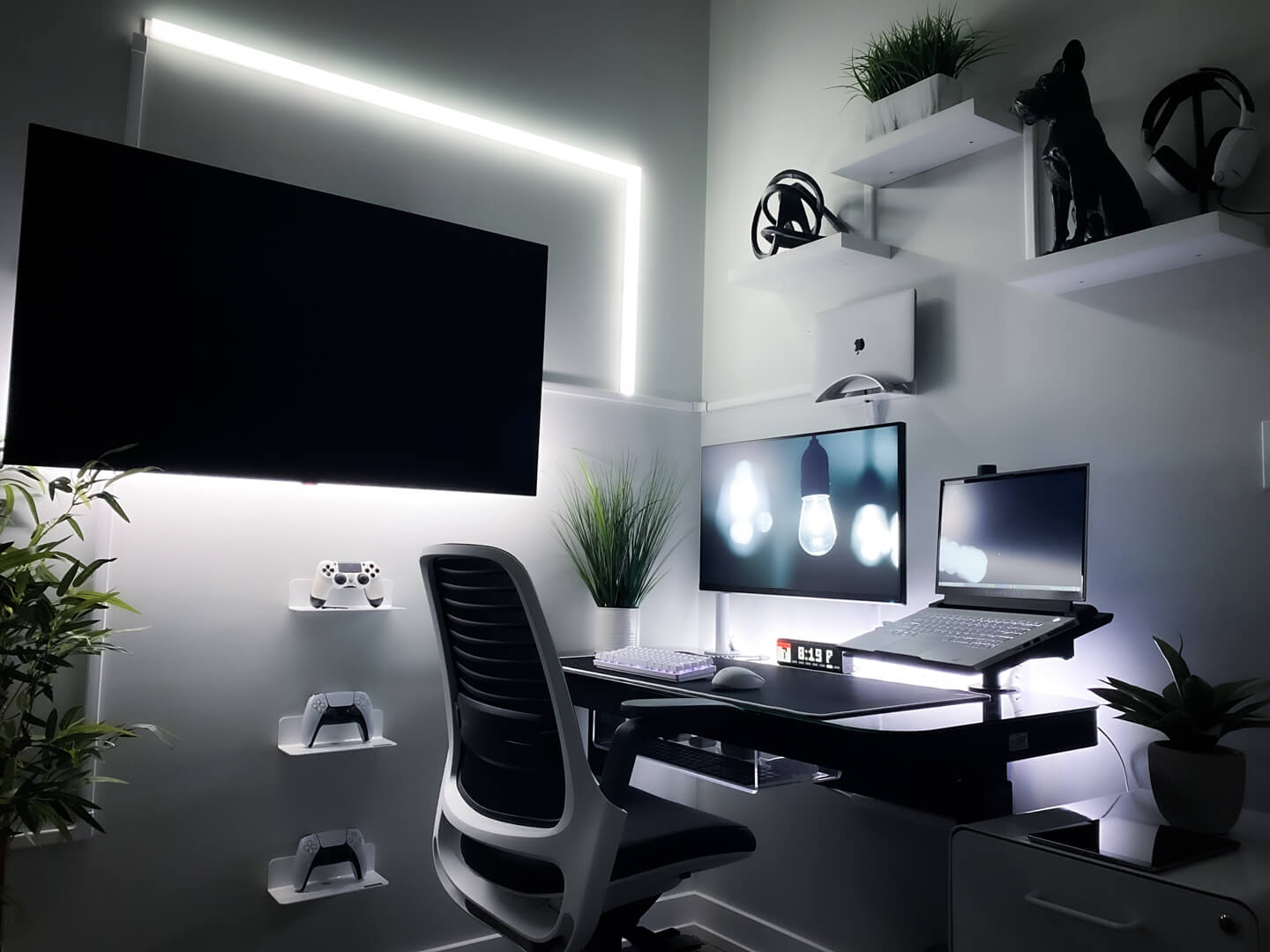 Armed with only my work-issued 2019 MacBook Pro, I began hoarding inspiration from across every virtual canvas I could find — Reddit, YouTube, Instagram, independent sites, blogs, etc.
The build began with a focus on a monochromatic colour scheme.
I've always loved the powerful simplicity of black and white hues.
To the extent that I could, I wanted each component to match that simple concept.
From there, I wanted to try and emanate some feeling of brutalism; that is, a style that displays a minimalist construction and showcases some of the bare building materials & structural elements over decorative design.
I tried to capture this with the plain-to-see cable routing framing many of the elements in the space.
Finally, I wanted my setup to look familiar yet completely foreign. I wanted it to be mine and only mine.
The first components added to the space were a desk, chair, new gaming laptop, Alienware 27″ gaming monitor and monitor/laptop desk mounts for the new gear.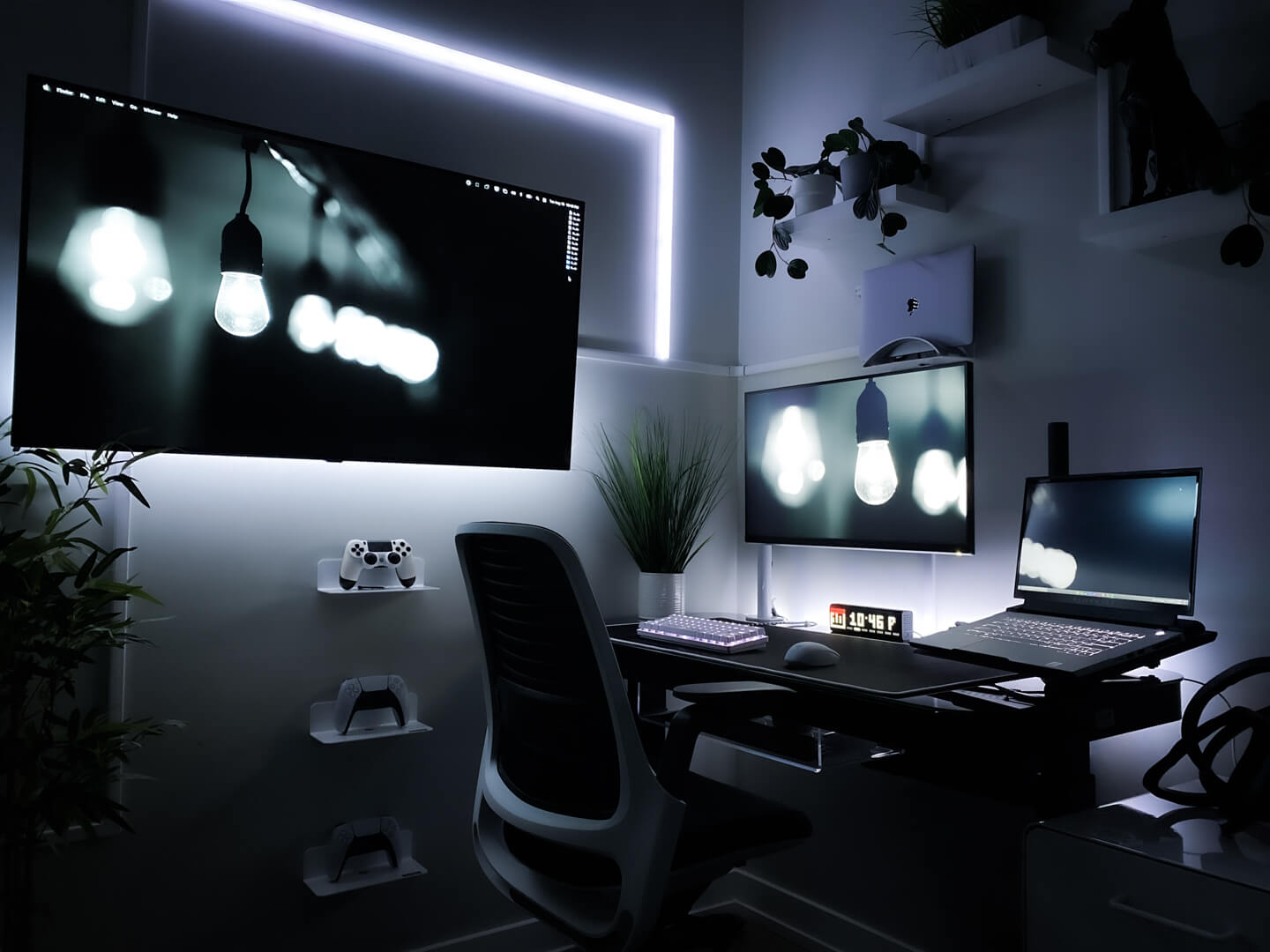 Once I had the cornerstone items, I was able to play around with the positioning in the room before adding other features.
The desk is a Seville Classics Airlift with tempered glass. The chair is a Steelcase Series 1 custom build through colour options, fabric choices and adjustable components (lumbar support, armrests, etc.)
I had done a fair amount of research on desk chairs to arrive at the Steelcase, although I had generally narrowed my search down to both Herman Miller and Steelcase. Both brands had a reputation for quality design, the integrity of material and customer support.
At the end of the day, I found the price of the Steelcase chairs and custom design options to be more attractive than what Herman Miller was offering.
From a technology standpoint, I wanted to grab a laptop with enough power to program and run code, mock-up product designs and play my favourite titles in one package.
The Alienware M15 R4 (Intel i7, GeForce RTX 3070, 32GB DDR4) has been a perfect fit for my needs while the MacBook provides the means to navigate daily work commitments with ease.
For the mouse and keyboard, I went with the Razer Orochi V2 and the Razer Huntsman Mini (60%), respectively.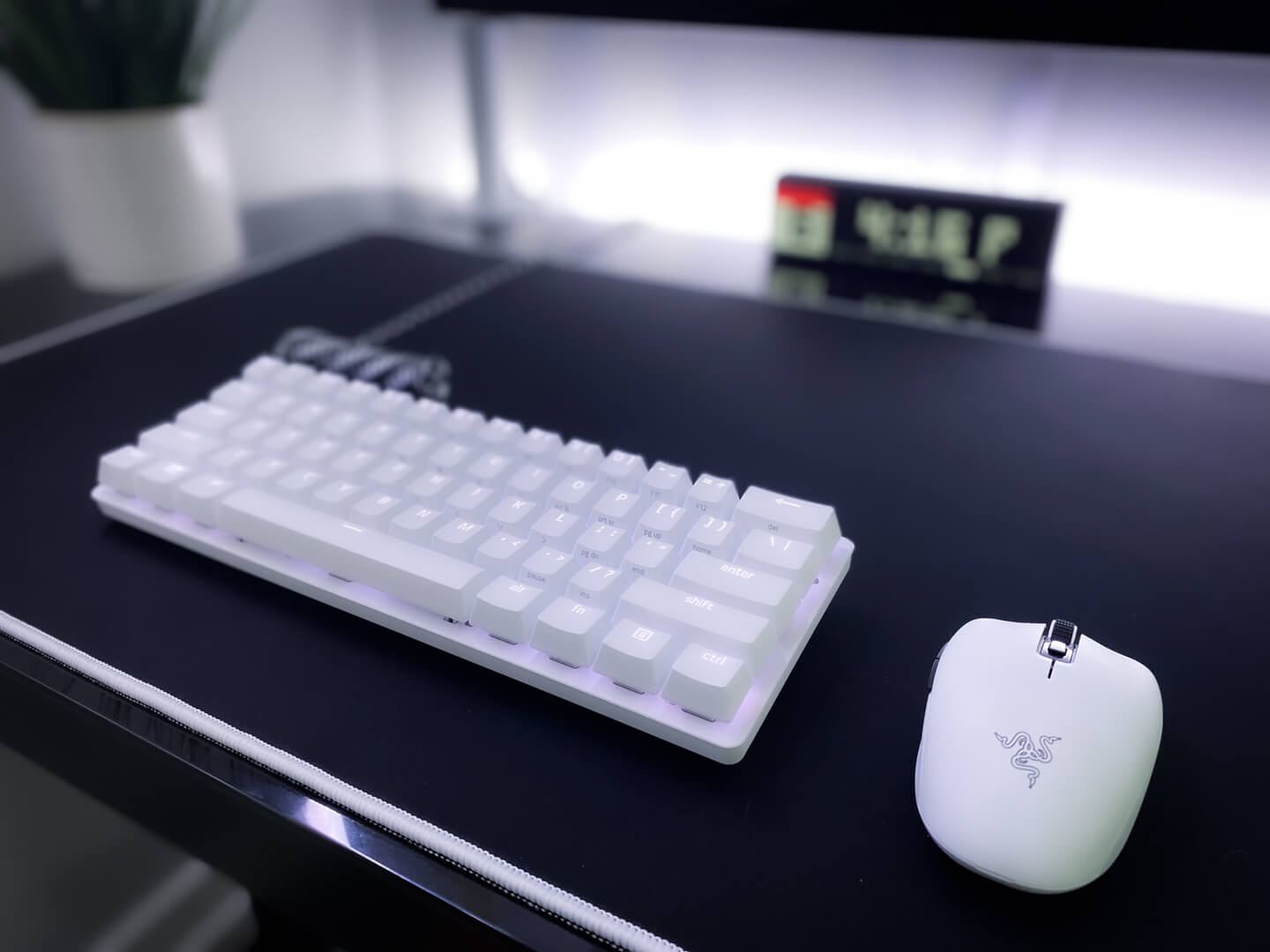 I cannot say enough about both Razer as a company and the products they create. They provide a powerful combination of aesthetics, function, and build quality.
But let's be honest. For me, the design euphoria came in adding everything else (some would say the boring stuff).
I spent at least 12 hours over the course of a week meticulously aligning, changing and re-routing the cable management protocol.
I used cable management products from The Container Store and utility items from Home Depot such as double-sided tape, wall cable runners, cable ties, etc.
After the addition of various floating shelves, accent plants, LIFX RGB lighting and a 48″ LG CX Class OLED TV, I had created a brutalist showcase of cable runners framing a monochromatic workspace.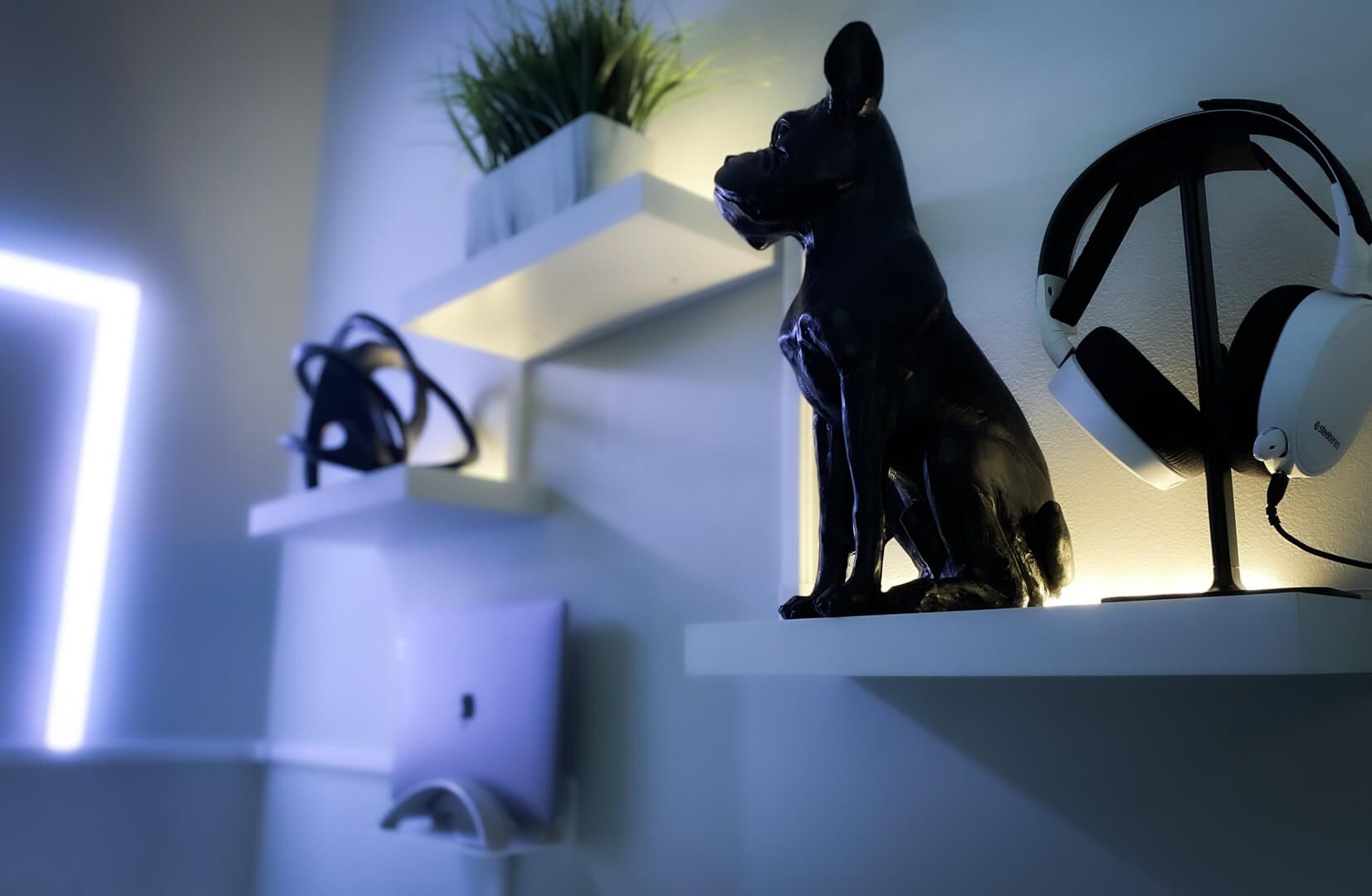 As for additions, I've toyed with the idea of bringing some more plant life to the room, such as replacing some of the decorations on the shelves with hanging plants.
Also, I am looking at potentially custom building my first PC once I get a good run out of the Alienware M15 R4.
What's your favourite item on your desk?
From an aesthetic standpoint, I have so many items that I truly love.
Favourable mentions include the LIFX Beam (although not technically on the desk), VIVO Monitor Arm and VIVO Laptop Mount.
The VIVO products exceeded my expectations and provided the dose of functional minimalism that I cannot shake for the price. The LIFX Beam (and strips for that matter) add an element of ambience that can change my mood in a snap.
But my favourite item has to be the LaMetric Time LED clock.

Without a doubt, it's the one thing in the room that people ask about.
I do think it's a bit overpriced ($199) but I have yet to see a competitive product with the same aesthetic and quality on the market.
There are hundreds of applications that you can add to the clock such as linking with Slack work notifications, iPhone messages or Spotify.
I can't imagine my workspace without it!

What does your typical day look like?
My day typically starts with an alarm ringing at or around 7:30 am CDT (US).
I am not, and never have been, your typical "morning person". It's not that I don't or cannot get up early in the morning.
It's just that I am not a very amicable human for the first hour that I'm awake.
After my morning shower, an ice-heavy coffee and 30 minutes of alone time to review emails and prepare for the workday — I'm ready to go. The first meetings of the day typically start at 08:30 or 09:00 CDT (US).
The way we run and manage our Product Management teams involves a lot of team-oriented collaboration.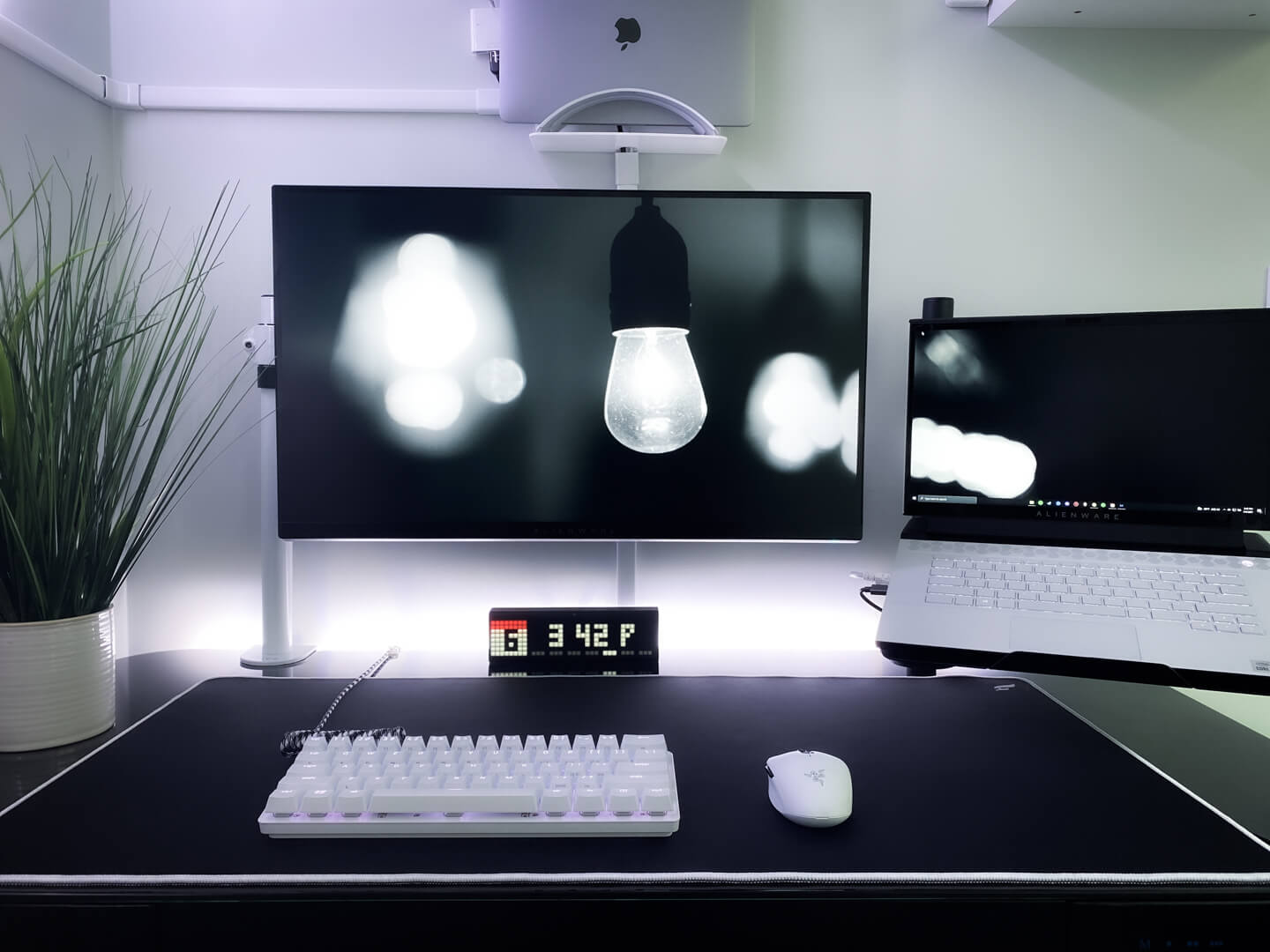 As a Director, I support and encourage software solution development that involves more minds, more health challenges, and more critical thinking. This philosophy results in better ideas and even better products.
As a Product Manager, you may think you have the perfect criteria for developing a product. But I can guarantee you there is someone with an idea or suggestion that you would have never considered.
The most talented people I've worked under, alongside and led in this industry have a strong sense of humility.
They will admit their ideas are not perfect (some will even admit they are outright bad), yet will relentlessly defend the ideas they believe are great.
So, in the COVID-era, we use the morning periods to collaborate, share ideas and provide feedback throughout the product lifecycle using one of the many online meeting applications.
This free-flowing and creative start to the day helps to wake up the creative side of the brain before diving into the more task-oriented remainder of the workday.
Oftentimes, what I thought I was going to work on may take a completely different direction based on the morning conversations. Without that team-oriented collaboration, I may have spent the balance of the day heading in the wrong direction.
This is critical in a competitive industry where ideas and execution are everything.
Because I have the adjustable Seville Classic desk, I constantly switch from sitting to standing throughout the day. Often, I take meetings standing up and walk around a bit when not directly engaged.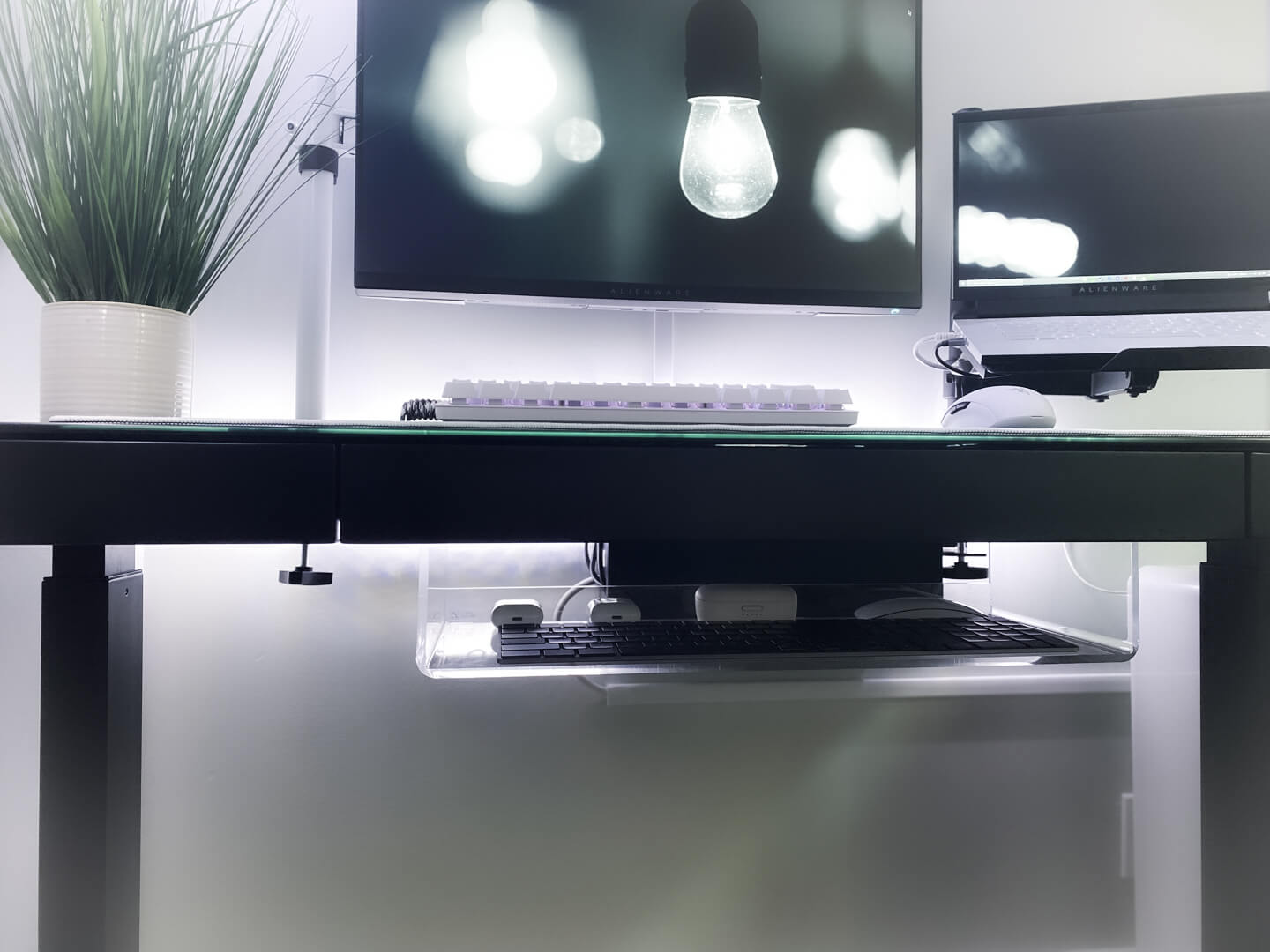 There are days where I spend nearly 14 hours in my office and around my workspace. It's vital that I continue to stretch my legs and jump-start my metabolism whenever I can.
COVID-19 restrictions have gradually started to lift in Chicago, IL, and some employees have started to return to the office. I've started a hybrid schedule where I spend 1-2 days in the office.
I think it's important to maintain a dynamic routine and change up your daily schedule if possible. Especially when you rely on a creative mind as a career tool.
When I lived in Boston, MA, I attended a seminar at the Massachusetts Institute of Technology (MIT). An accomplished behavioural psychologist explained that most of a person's everyday life is determined not by their conscious intentions and deliberate choices, but by mental processes put into motion by their environment.
In other words, most of the time we are simply reacting instinctively to the world around us.
So, by deliberately changing our environment we can make decisions with more of our conscious brain — I think I'd take that 9 times out of 10.
When I'm at my workstation but not working, I am diving deep into some type of game.
I have always held a lifelong passion for video games. I grew up in the 80s and 90s during the age of the Atari (5200, 7800, XE and Jaguar), Nintendo (NES), Sega Genesis and Super Nintendo.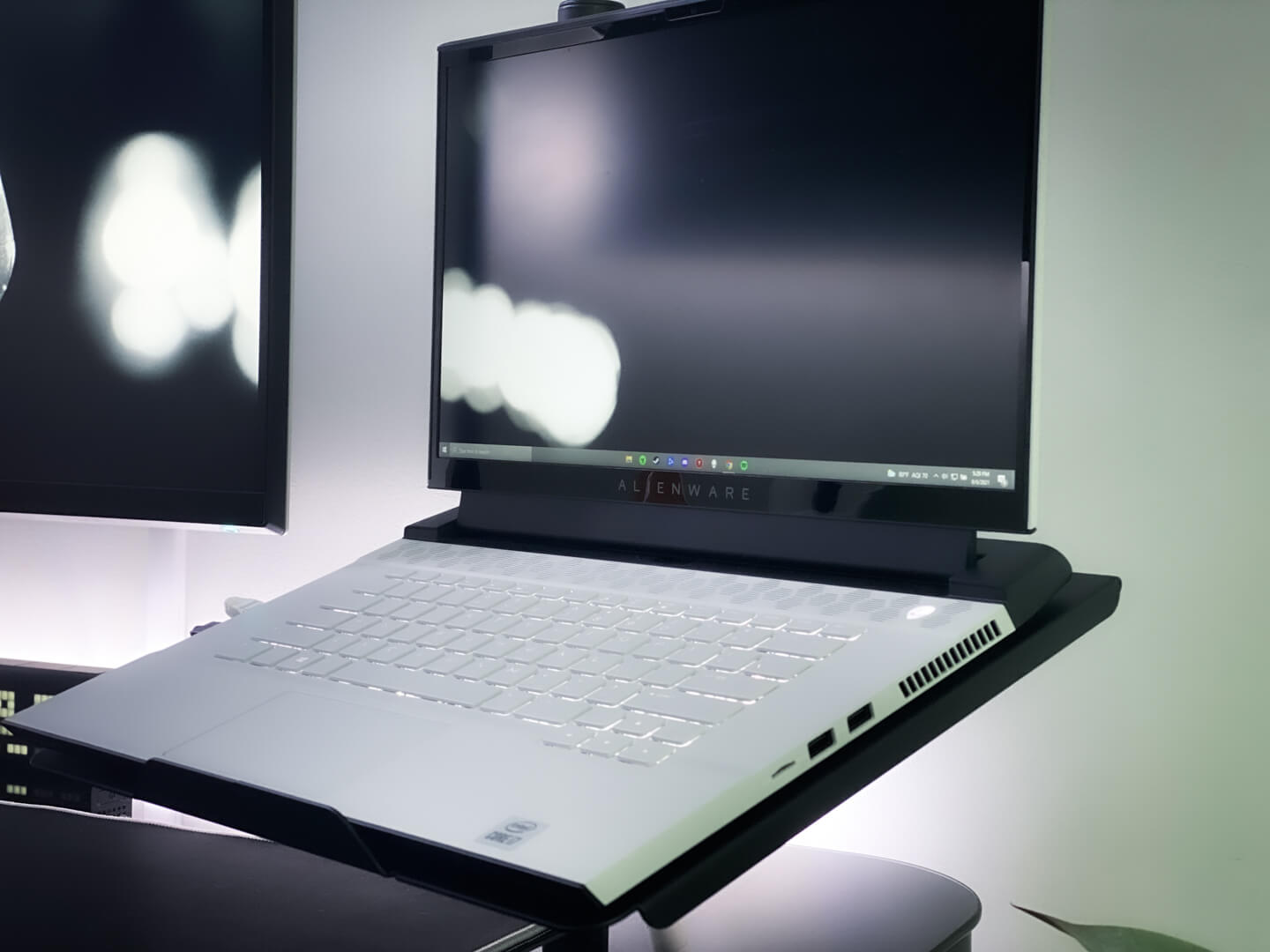 Some of my fondest memories are playing with my older brother and friends. We would stay up way too late, figuring out how to best that ONE boss we couldn't get past.
I typically spend my time playing the latest FPS, MMORPG, action or survival titles with friends. I also have a deep love/hate relationship with the FIFA franchise.
Right now I find myself jumping into Call of Duty, Final Fantasy XIV, Valheim, FIFA 21 and Rocket League most often.
Your tips for working from home?
Given the incredibly unique COVID-19 environment we've all been exposed to, here are a few tips some may find helpful when working from home.
1. If you can afford it or your company will expense it, make sure you buy a quality office chair with top ergonomics.
I initially cut corners on buying a cheaper chair and I paid for it when my neck and back started to chronically act up.
Stepping up to the Steelcase Series 1 chair has been wonderful and I wish I had done it sooner.
2. Set ground rules for your home office space. Just because you're at home and can pick up groceries, do a few loads of laundry, let service people into your home, etc., doesn't mean that others should assume you always will.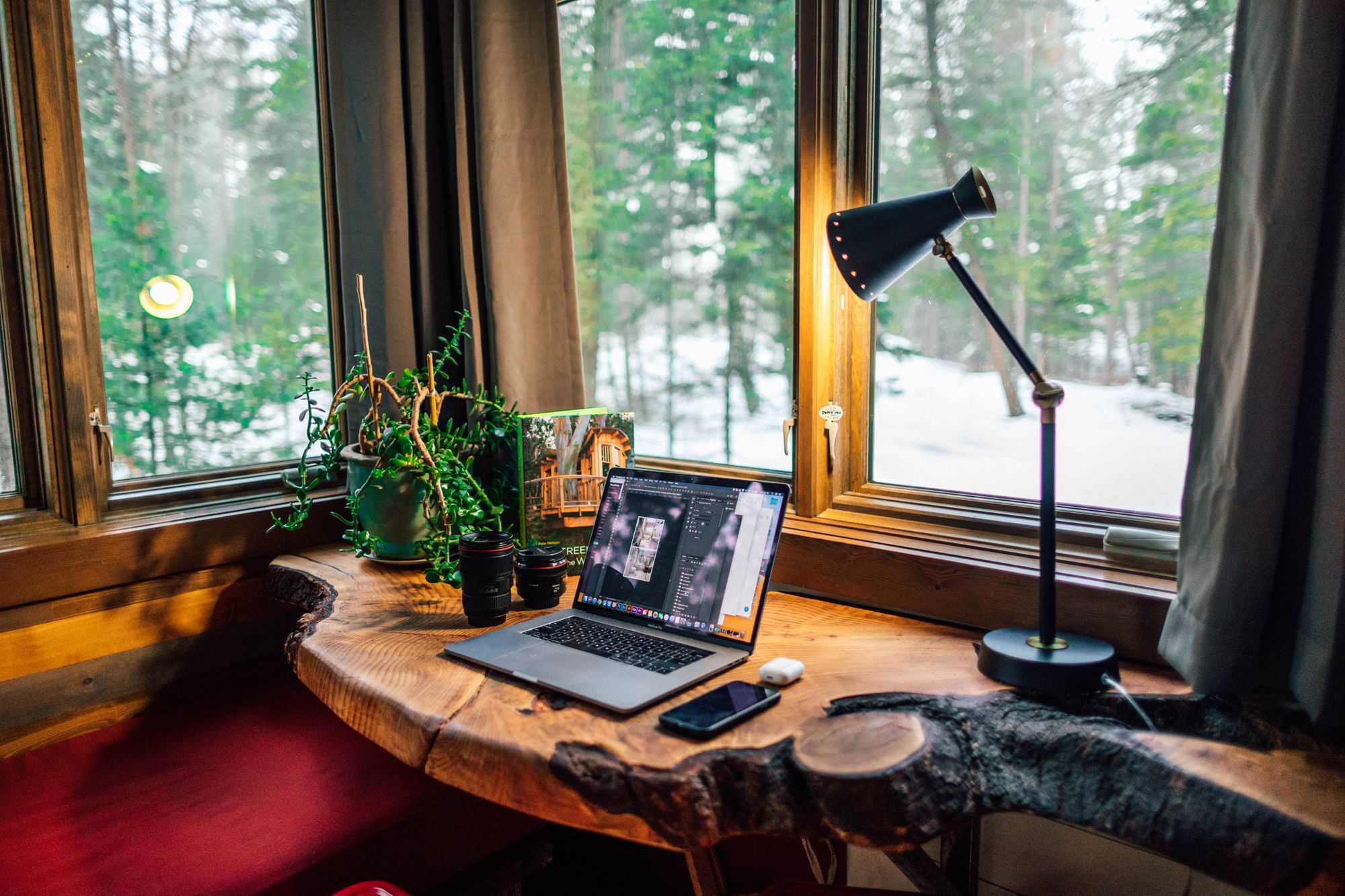 If that's how you choose to divide up, for instance, the domestic labour that's fine. But if you simply take it all on by default because you're at home, you may feel taken advantage of, and your productivity may suffer.
3. Over-communicate with your colleagues. Be direct and consistent about what your schedule is and when you will and will not be available.
Most importantly, don't assume that people will remember — repeat yourself as necessary. Also, when you accomplish a critical task or project do not be shy about saying so.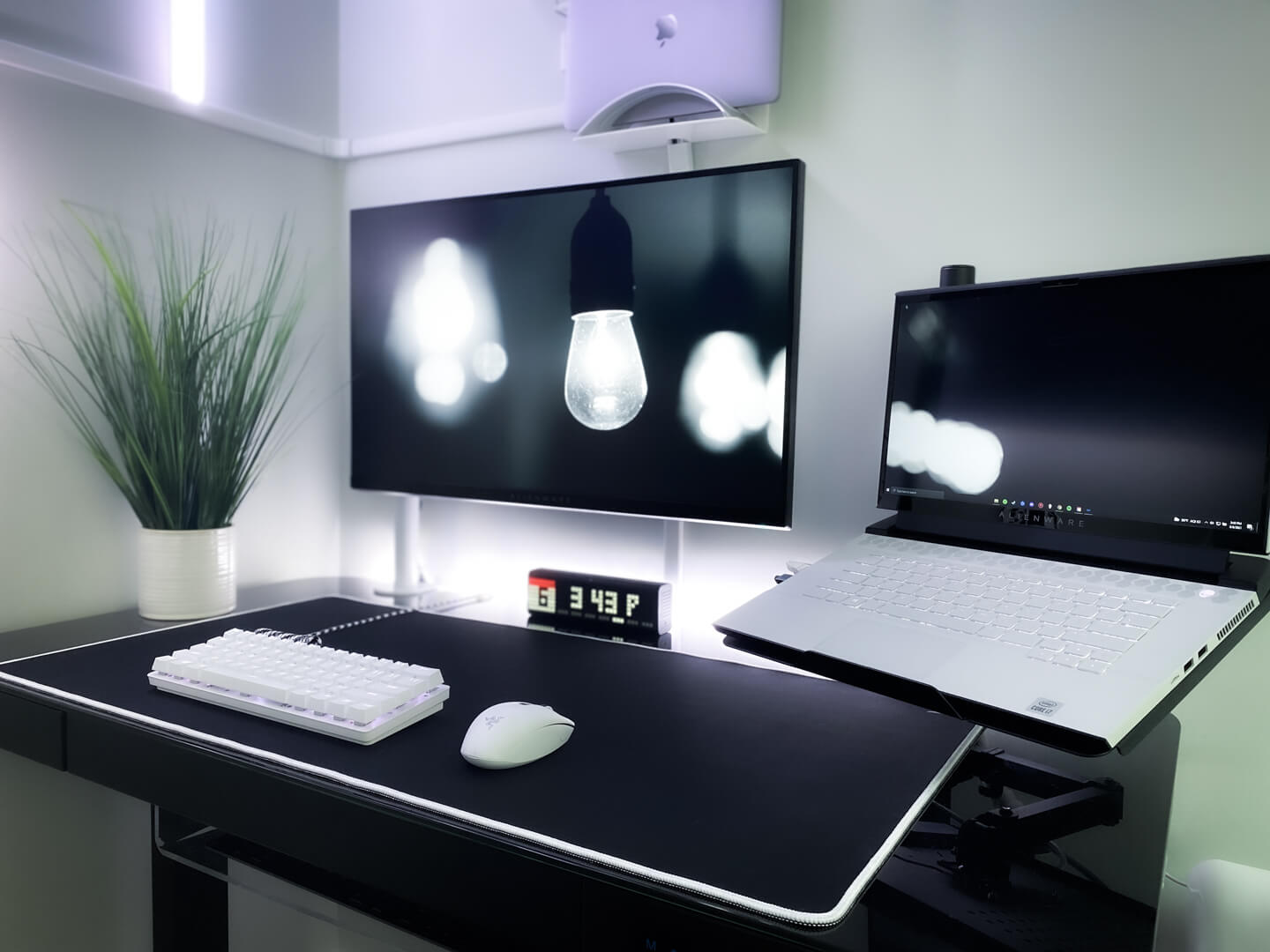 With remote working and a lack of personal optics, there are so many anecdotes to be shared about professional recognition and compensation not being equitably distributed to the right people.
Let people know what you're doing and what you've accomplished continuously (as awkward as it may be for you).
We're a reader-supported publication. This article might contain affiliate links. It means we may receive a commission if you click a link and buy a product that our maker has recommended. The interview was done independently.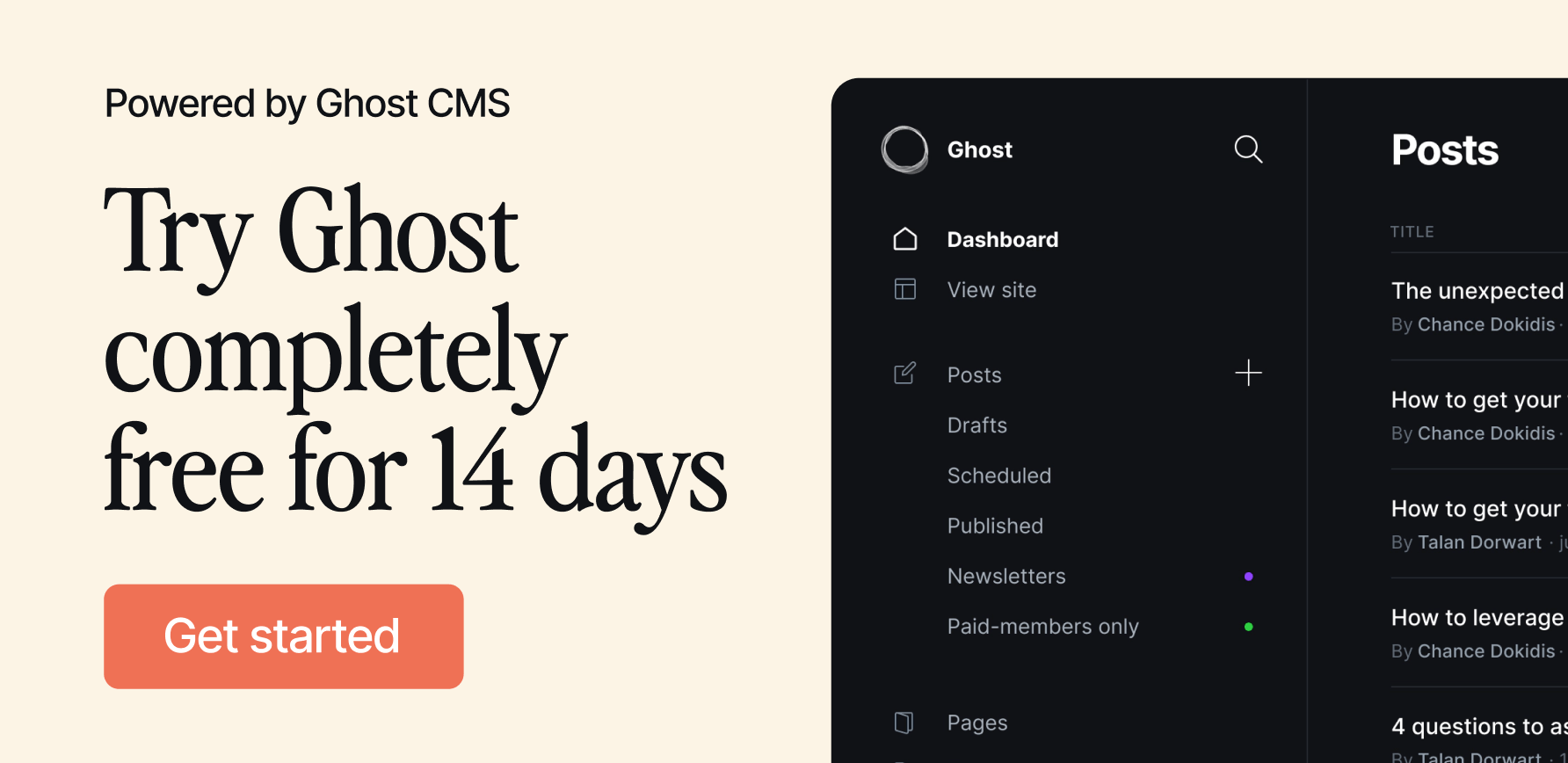 ---